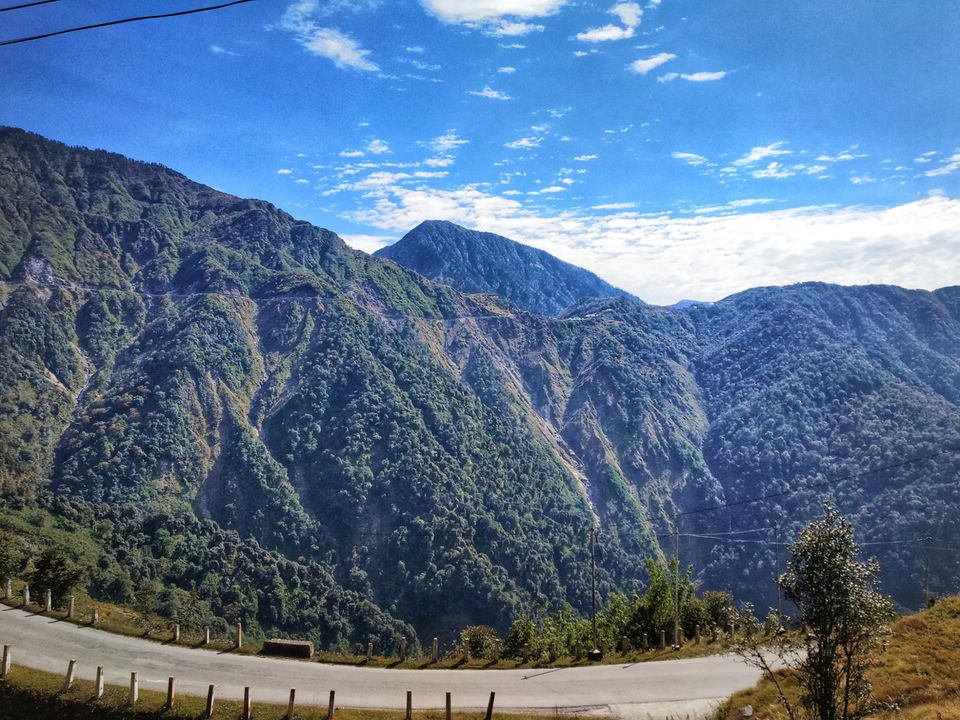 I planned a trip to West Bengal for durga puja and Darjeeling tourism. And it turned out to be one of the best trips as Sikkim got added to my trip
*_DAY ONE_*
The best season to visit Darjeeling is summer between March and June. Snowfall is rarely seen in Darjeeling when the temperature drop down to -2 degree Celsius. This happens rarely between December and January. Post monsoon and autumn is also a good time to see the mountains and the beautiful colours of the nature.
If you have planned to stay in Darjeeling for 4- 5 days you can split it up and take a road trip to Gangtok, Sikkim which is about 110km away. The best season to visit Gangtok is from October to May. Autumn is the best season if you want to witness the blooming flowers and a mesmerizing view of mighty Himalayas.
Alternatively, You can cover Mahatma Gandhi Marg (M.G marg) , temple, monastery in one day. And the next day you can take a road trip to baba Mandir.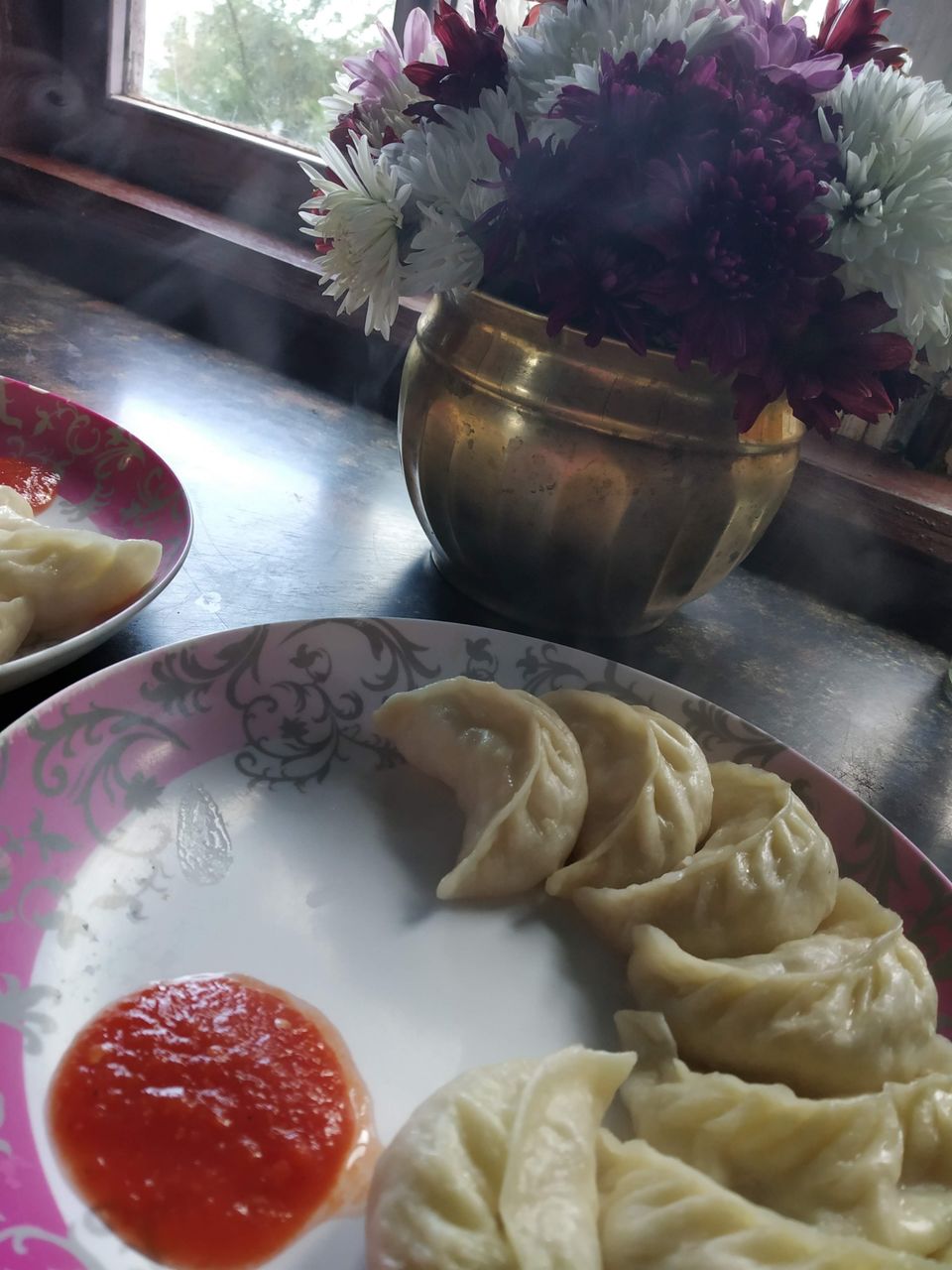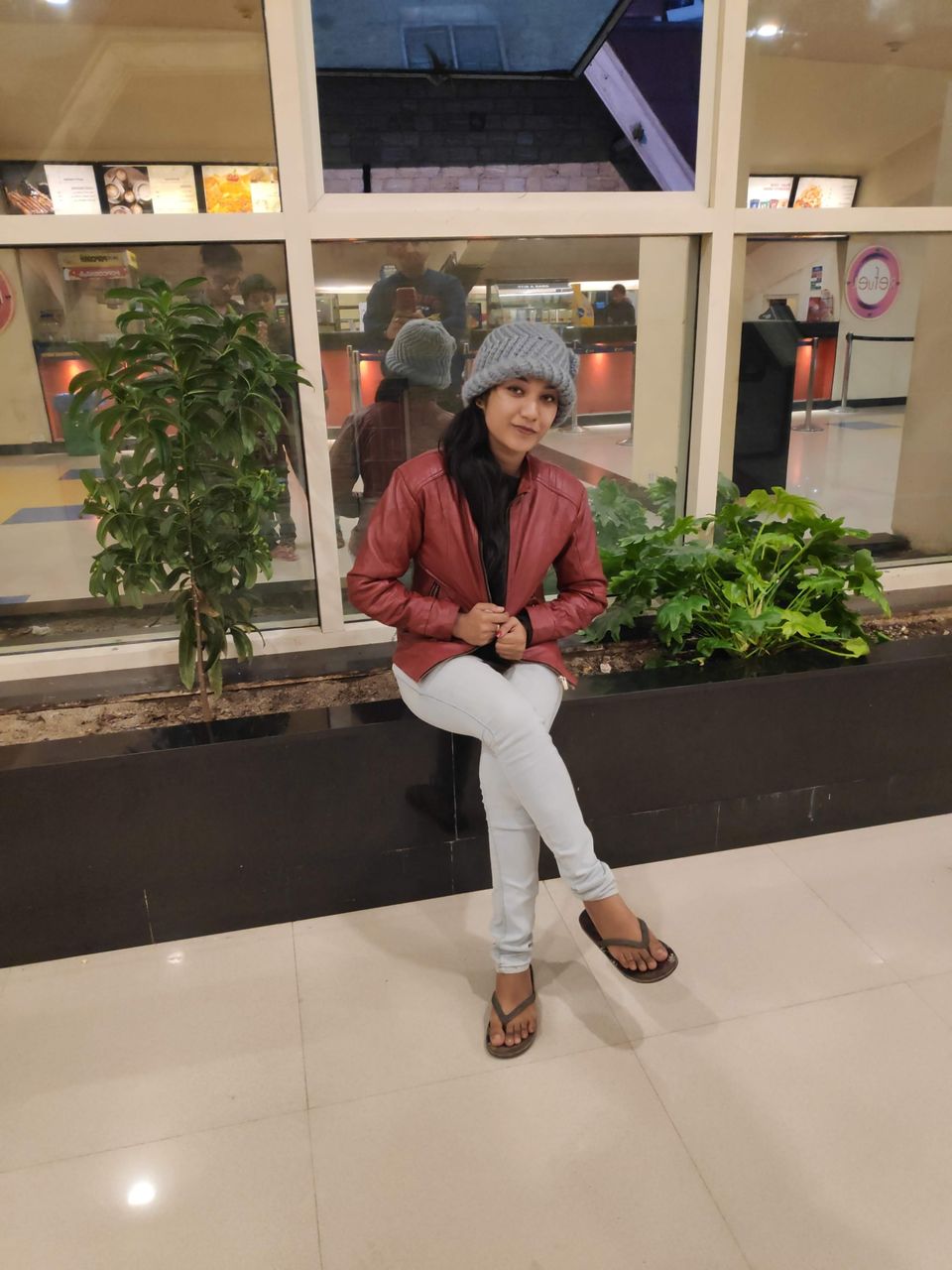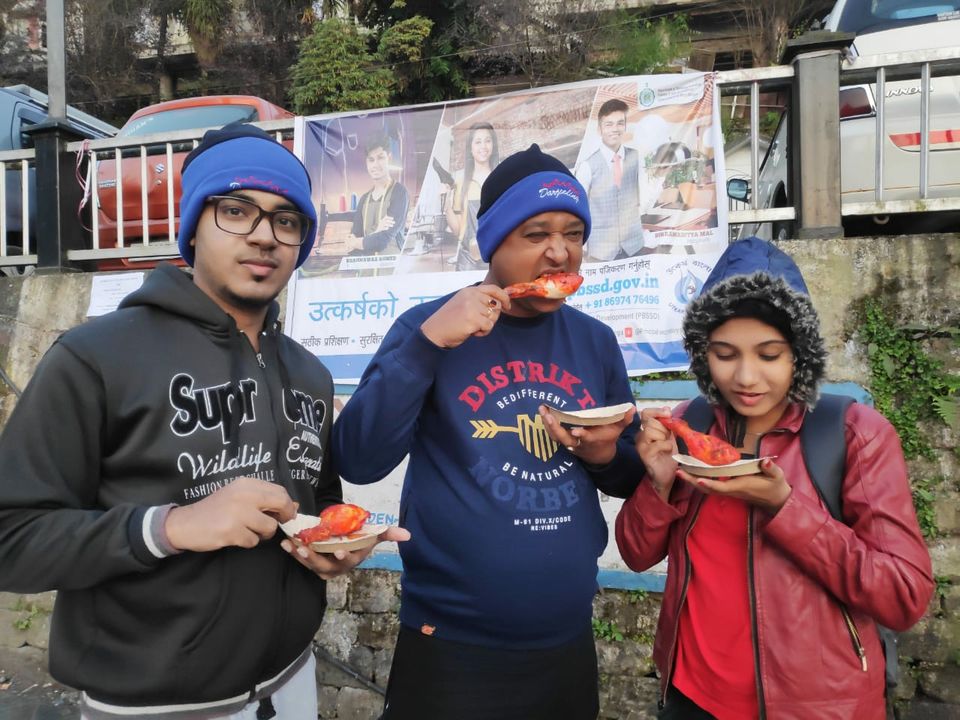 We reached the hotel around 2pm and had our lunch. We took a nap and then walked down to the local markets. You can look for beautiful woollens at Chowk Bazaar or take a walk in Rock garden. You can enjoy almost all kinds of momos such as veg, chicken, beef. They also serve momos with clear soup. Chicken momos are 40 - 50rs a plate and we get 8momos in a plate. There is nothing much to see in the evening Post 6pm. We went back to our hotel and it was already dark outside. We booked the hotel right next to the mall market so we had an option to go and watch a movie at Inox- Rink Mall. There are many travel company offices so you can take book a package for the sightseeing.
Day 2
Tiger hill
Once when the tiger lived freely.
Tiger Hill (2,573 m) is located in Darjeeling, in the Indian State of West Bengal. It has a panoramic view of Mount Everest and Mount Kanchenjunga together. Have you ever imagined ahold piramid? The Mount Kanchenjunga looks the same when sunlight falls on it. We woke up at 3.30am abs took the cab to tiger hill. The place is too crowded so we unfortunately miss the sunrise
2- ghoom monastery
Located below Ghoom railway station, the external structure of the Yiga Choeling Monastery or the Ghoom Monastery was built by the monk and a famous astrologer Lama Sherab Gyatso in 1850
3- toy train
Just like the movies, toy train is the best part or Darjeeling tourism. We took a train from ghoom and back worth ₹3500. It is a journey of 2 hours and takes us through the mountains and the beautiful tree
MIX POINTS-
1- Japanese Temple
2- Peace Pagoda
3- Tea Garden
4- Tenzing Rock
5- Rope Way
1- Japanese Temple
It is basically a Buddhist temple which is built in the Japanese style , hence, it is called as Japanese Buddhist temple. You can visit the temple anytime between 9am to 6pm. As we entered the temple, there are two lions at the entrance to welcome the visitors. It took about 2 hours to cover all the spots of Japanese Temple and it's neighbour, Peace Pagoda. On the first floor we were invited to a prayer. We were asked to sit on the knees and were handed a small drum and a stick that makes resonant sound with chanting prayer. At the end they give us Prashad. You can enter and leave the prayer anytime you want.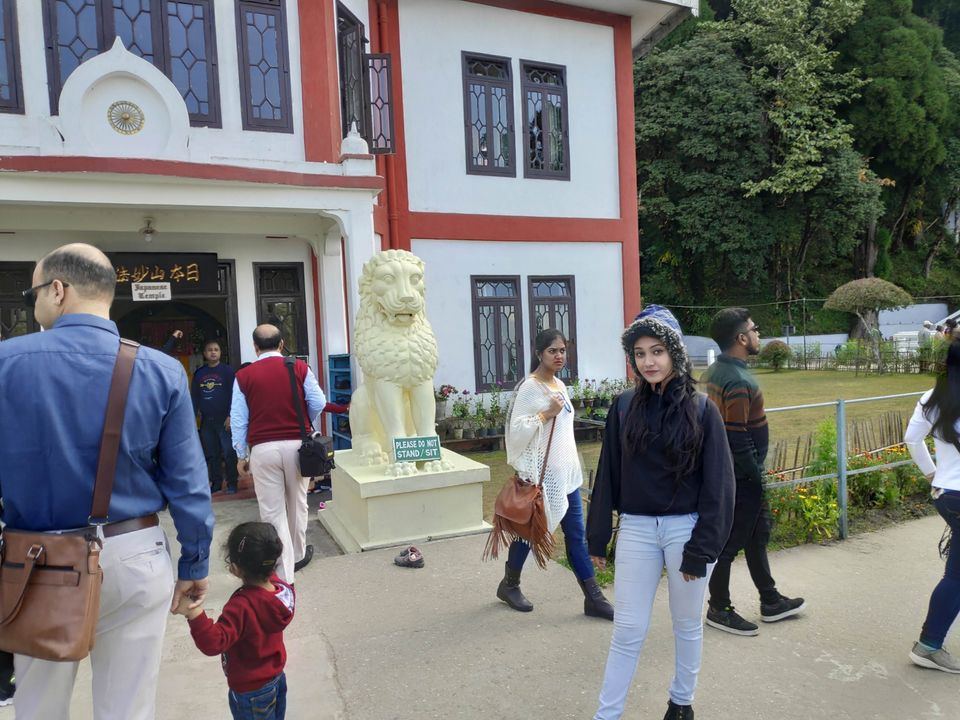 2-peace pagoda
The Peace Pagoda here showcases four avatars of Buddha. This is the tallest free standing structure in Darjeeling. It's height is 28.5 meters and diameter is 23 meters. As you climb up the stairs in the Pagoda, you will see two concrete models of lions on two sides at a lower level. The avatars of Buddha are all large statues carved in the walls and polished in gold color. The Peace Pagoda was designed by Dr. M Ohka of Japan and took three years to construct.
Tea garden
When you hear Darjeeling the first thing comes to you mind is Darjeeling tea, isn't it? Tea is widely exported from Darjeeling throughout the world. And it is the best gift you could get for your friends, relatives etc. There is a rule we have to follow when we go to the tea garden. There are tea shops on the main road and they offer tea only if your vehicle is parked in front of their shop to reduce the unnecessary traffic in front of other shops. They also gave us a sample tea to taste.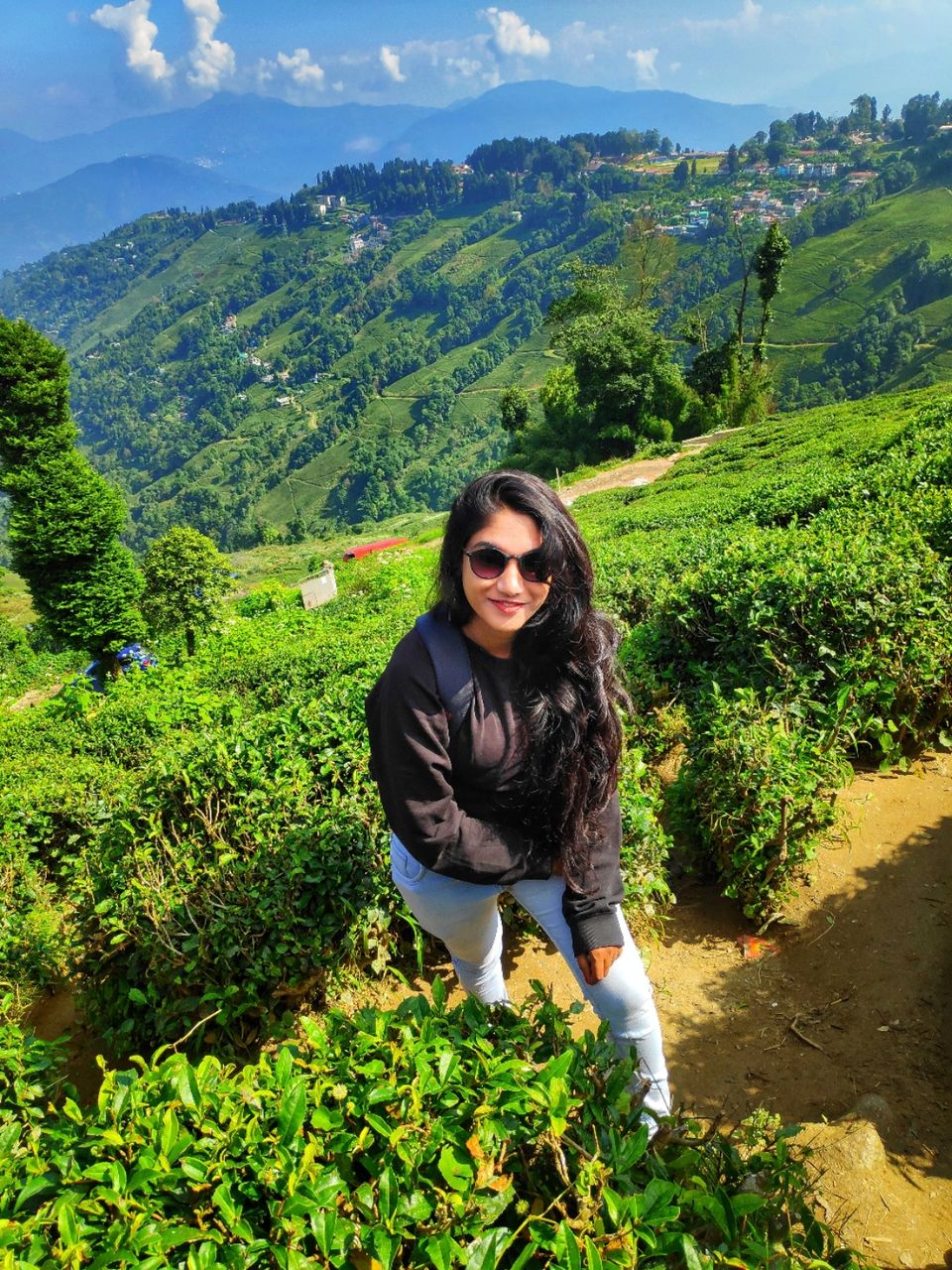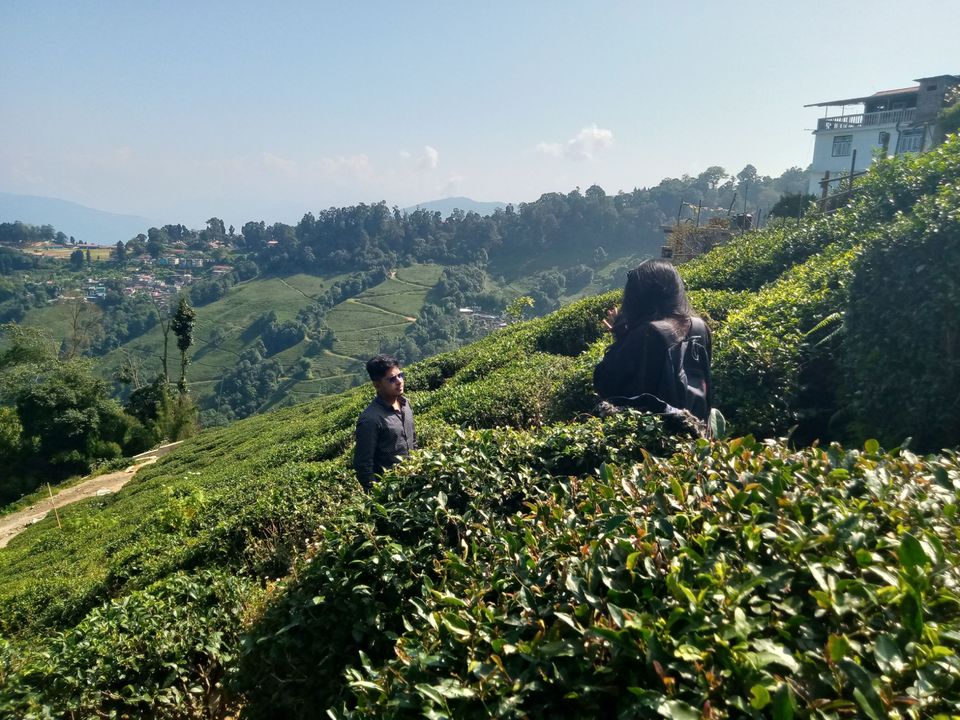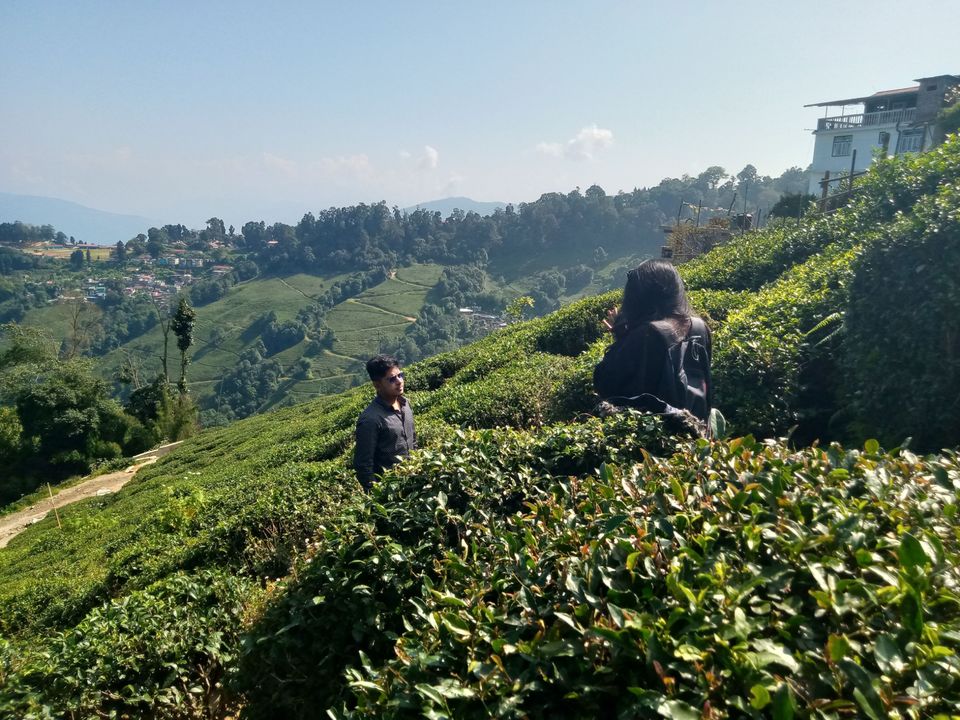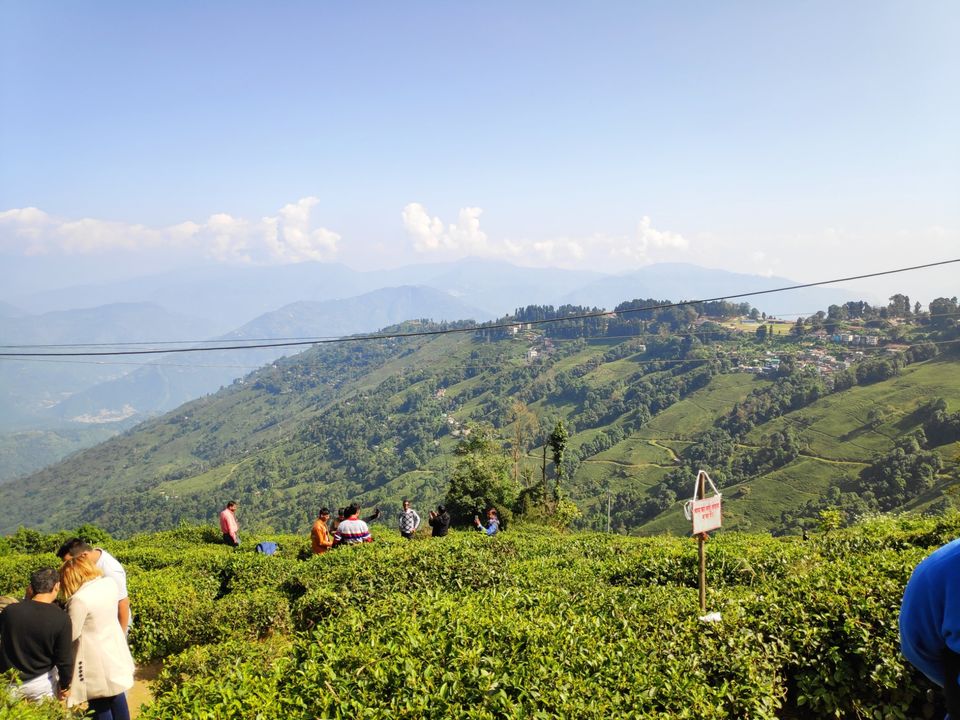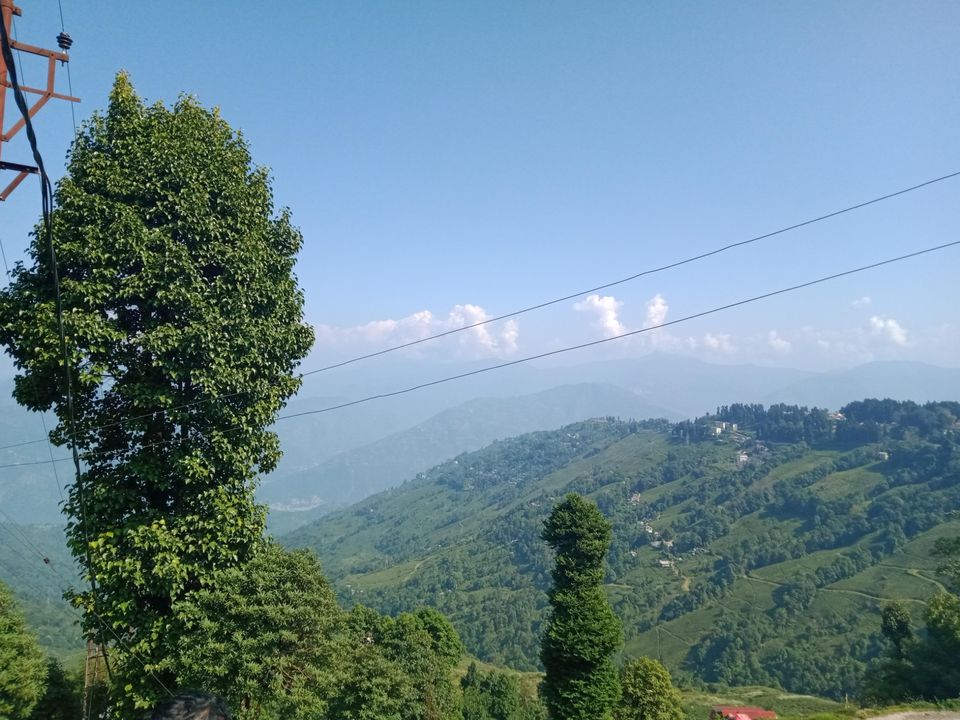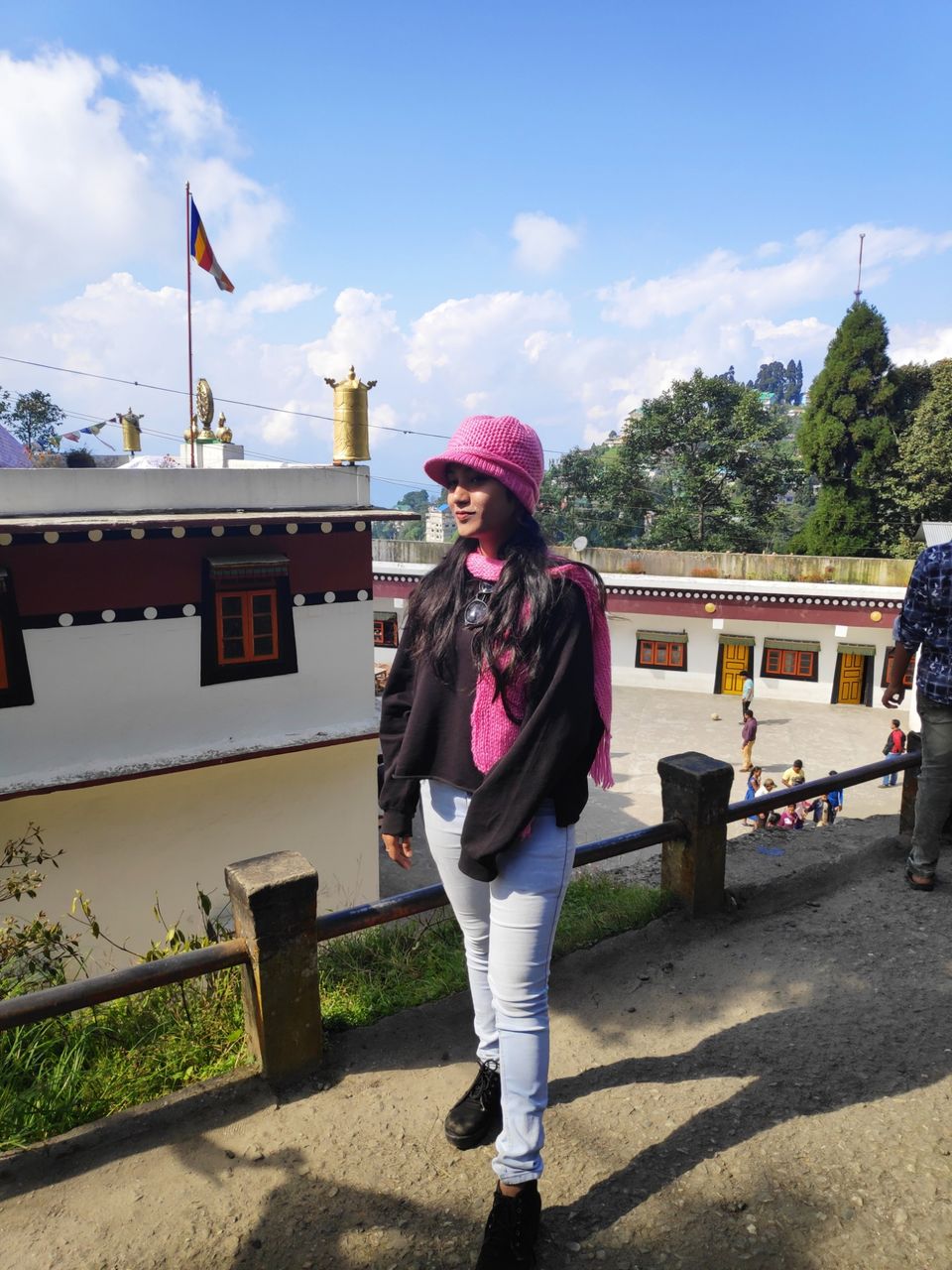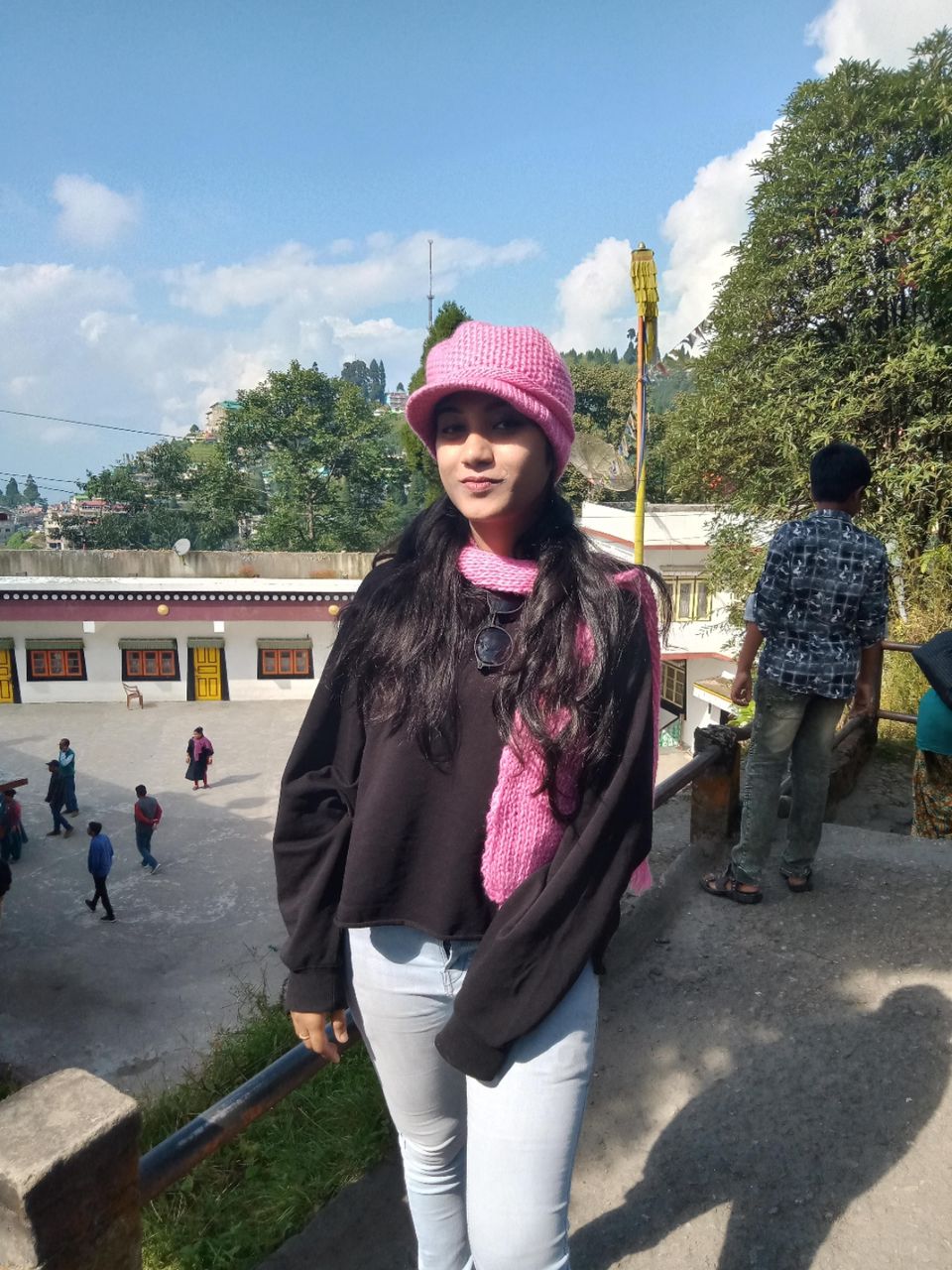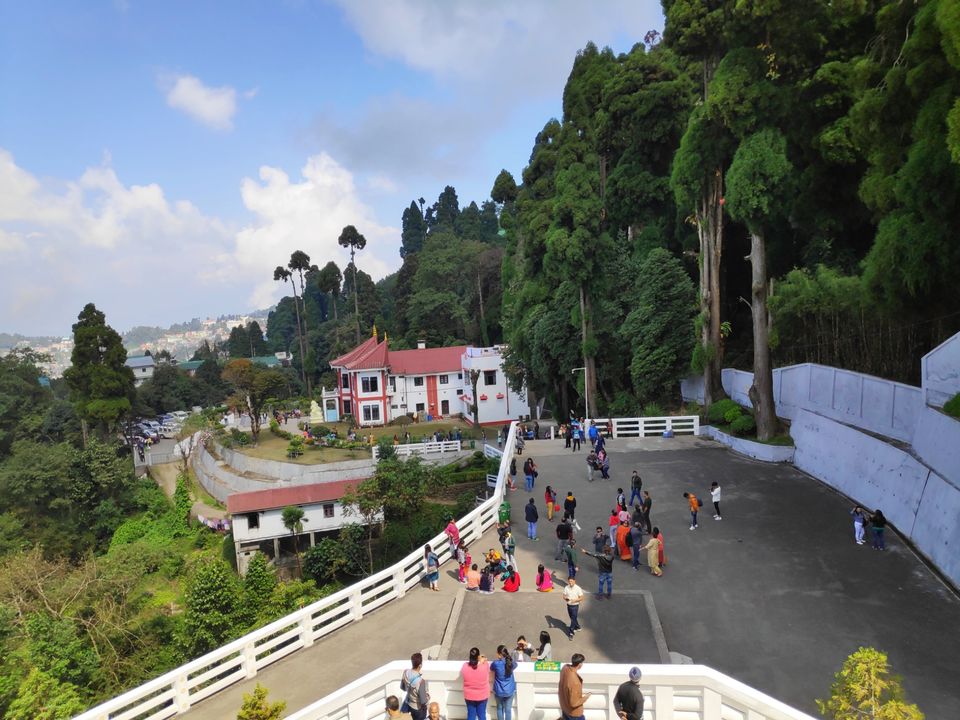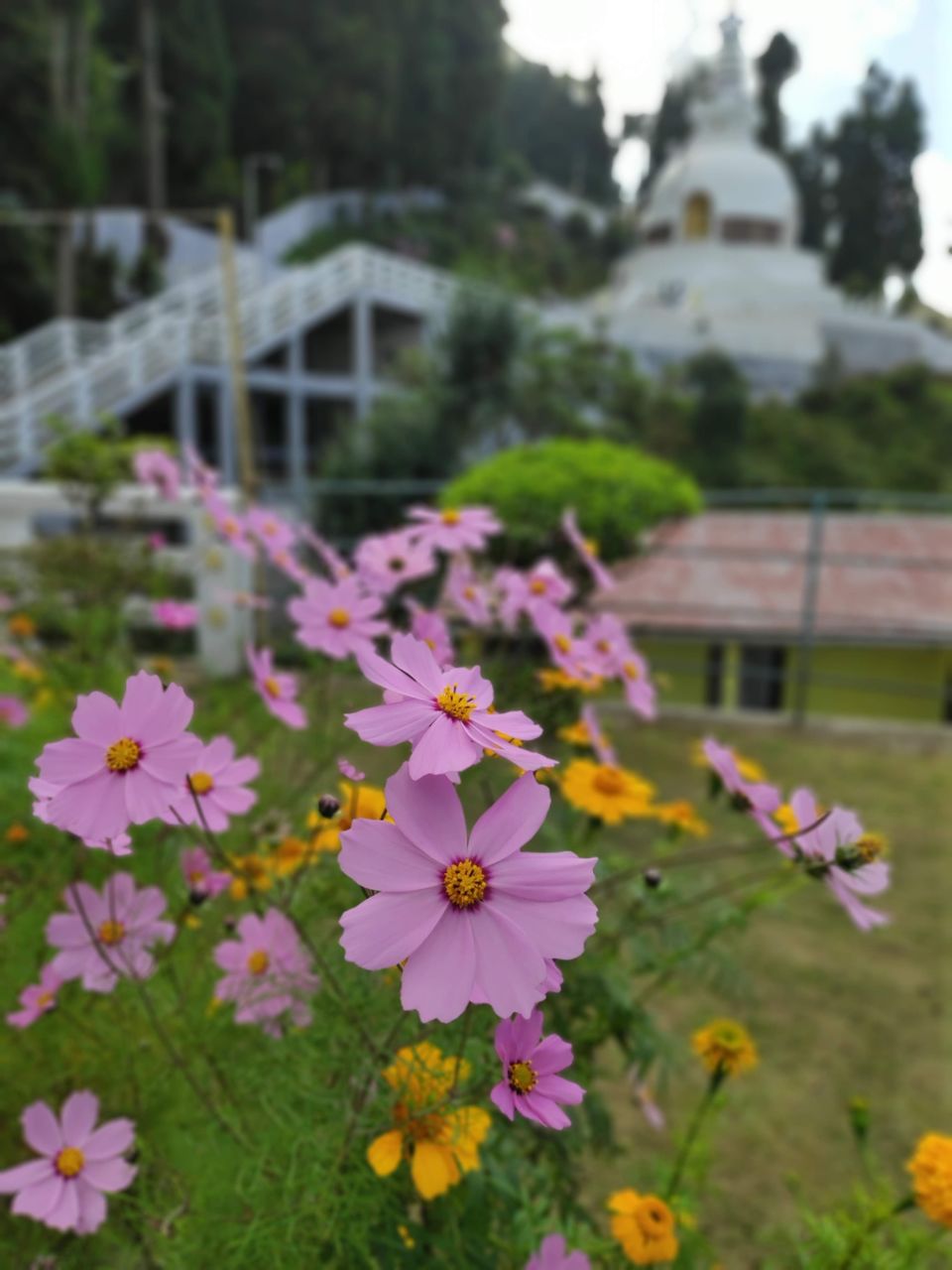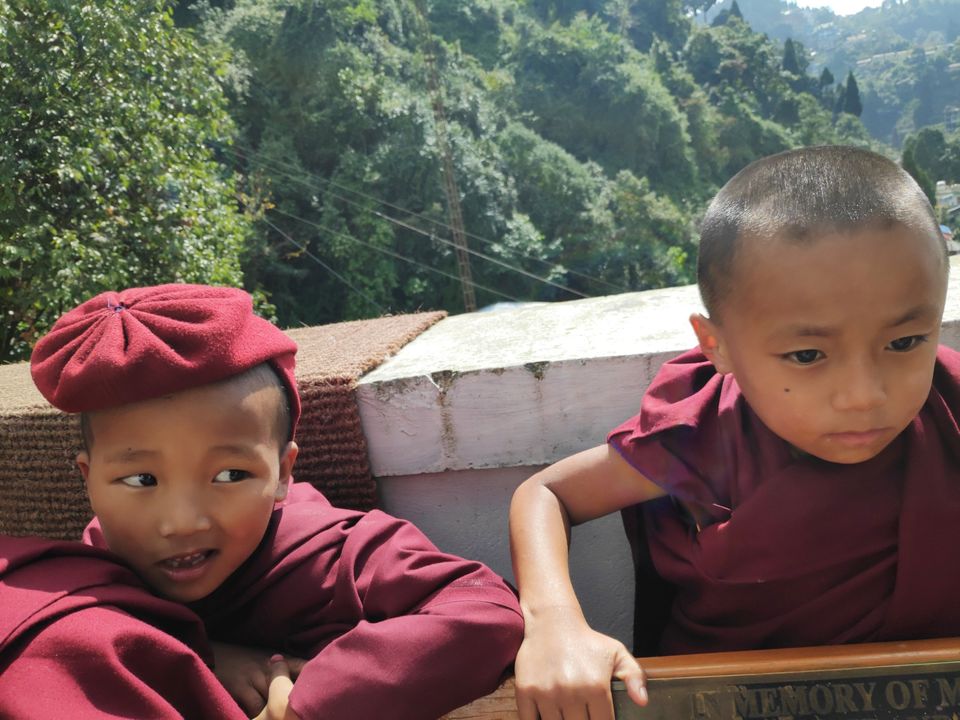 4- Tenzing Rock
The trekkers and the climbers will definitely know about this place. This place is famous for practicing climbing and rappelling. They provide 100% safety and we have to wait for our chance. It is a very good opportunity for the beginners.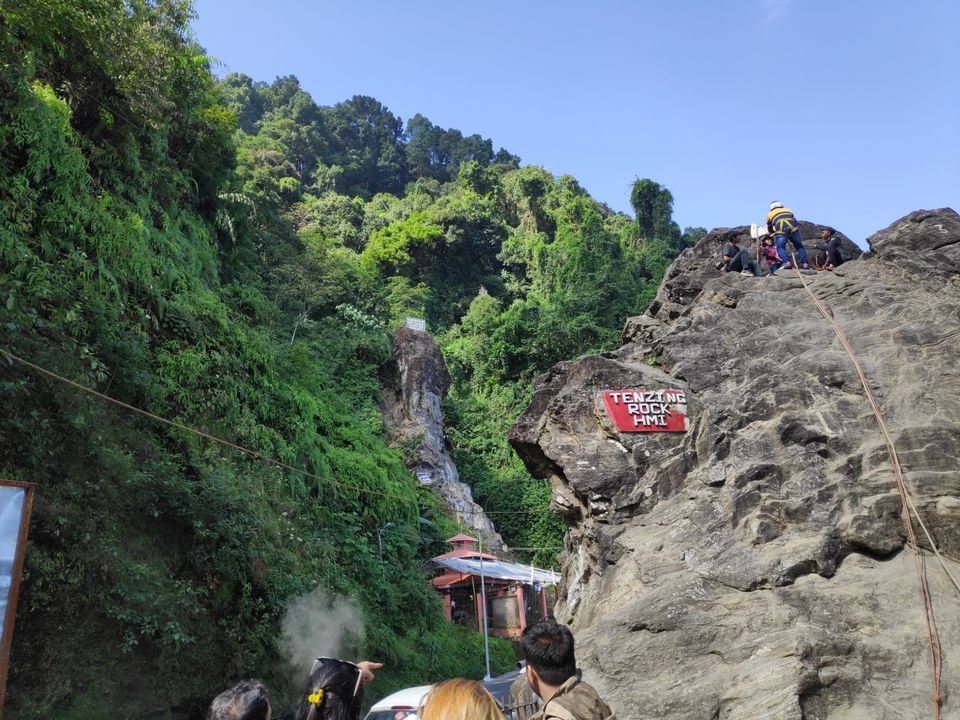 We were supposed to cover some more tourist spots in Darjeeling the 3rd day but we decided to explore Gangtok.We woke up at 7am and checked out from the hotel. We had our breakfast and took a 8 seaters (1500rs in total) and left for Gangtok, Sikkim. The distance between Darjeeling and Gangtok is about 100kms and it takes about 5 hours to reach due to the bumpy ride.
The road trip is just beautiful as you will see Teesta river following you throughout the journey. It rises in the eastern Himalayas, flows through the Indian states of Sikkim and West Bengal through Bangladesh and enters the Bay of Bengal. It forms the border between Sikkim and West Bengal. In India, it flows through the cities of Rangpo, Kalimpong, Jalpaiguri and Mekhliganj.
You will see the river rafting sports going on as Teesta river has become one of the most popular and beautiful hotspots for white river rafting.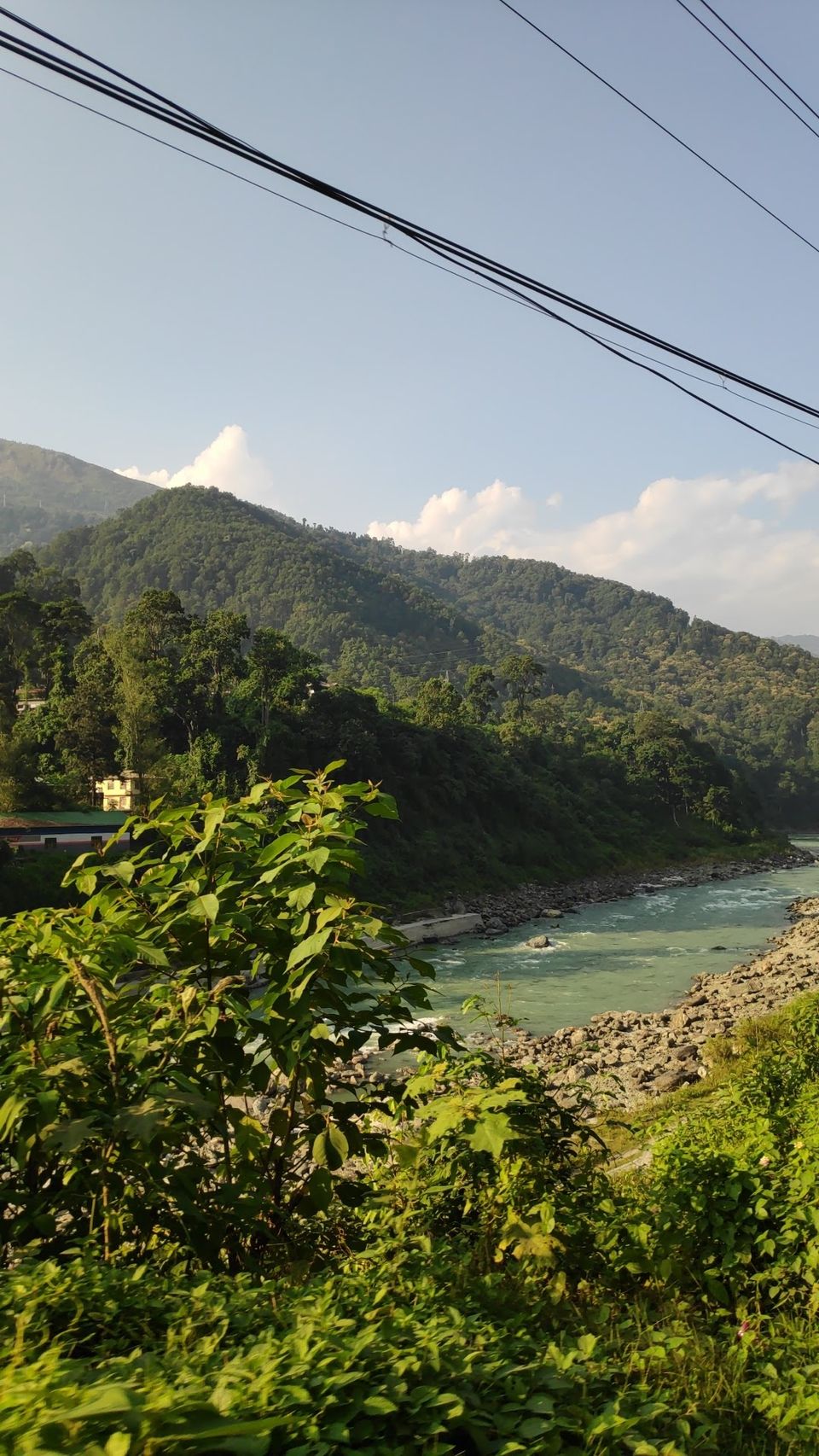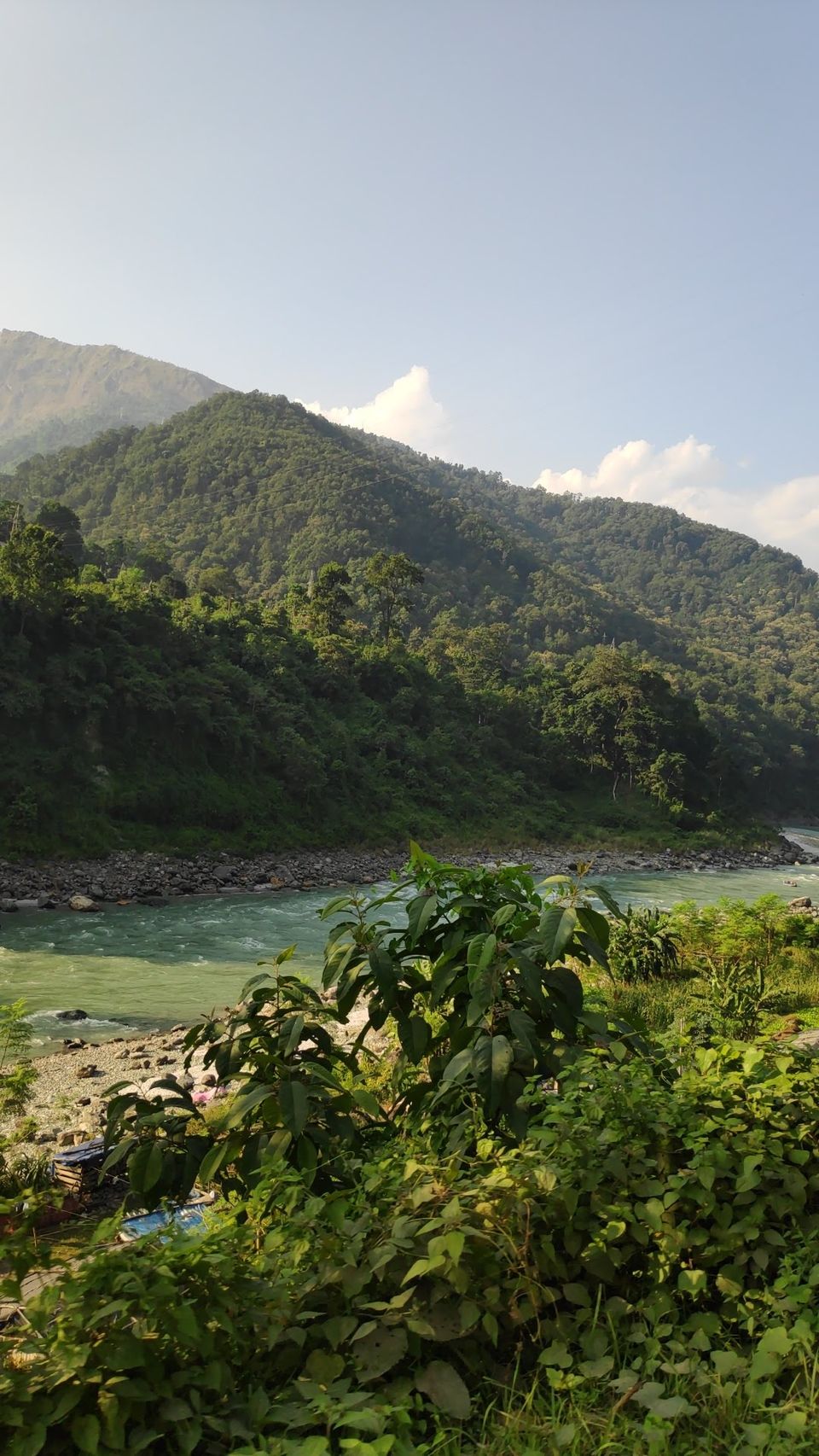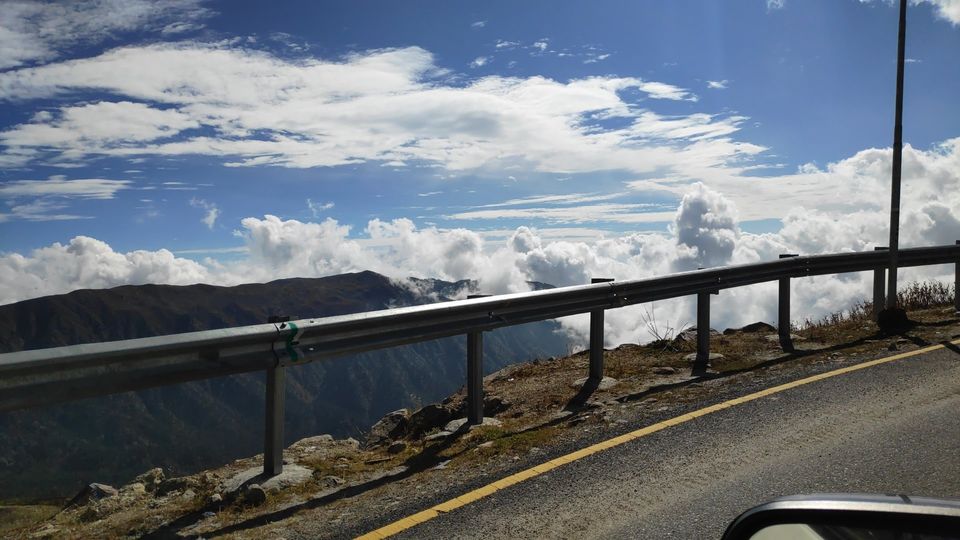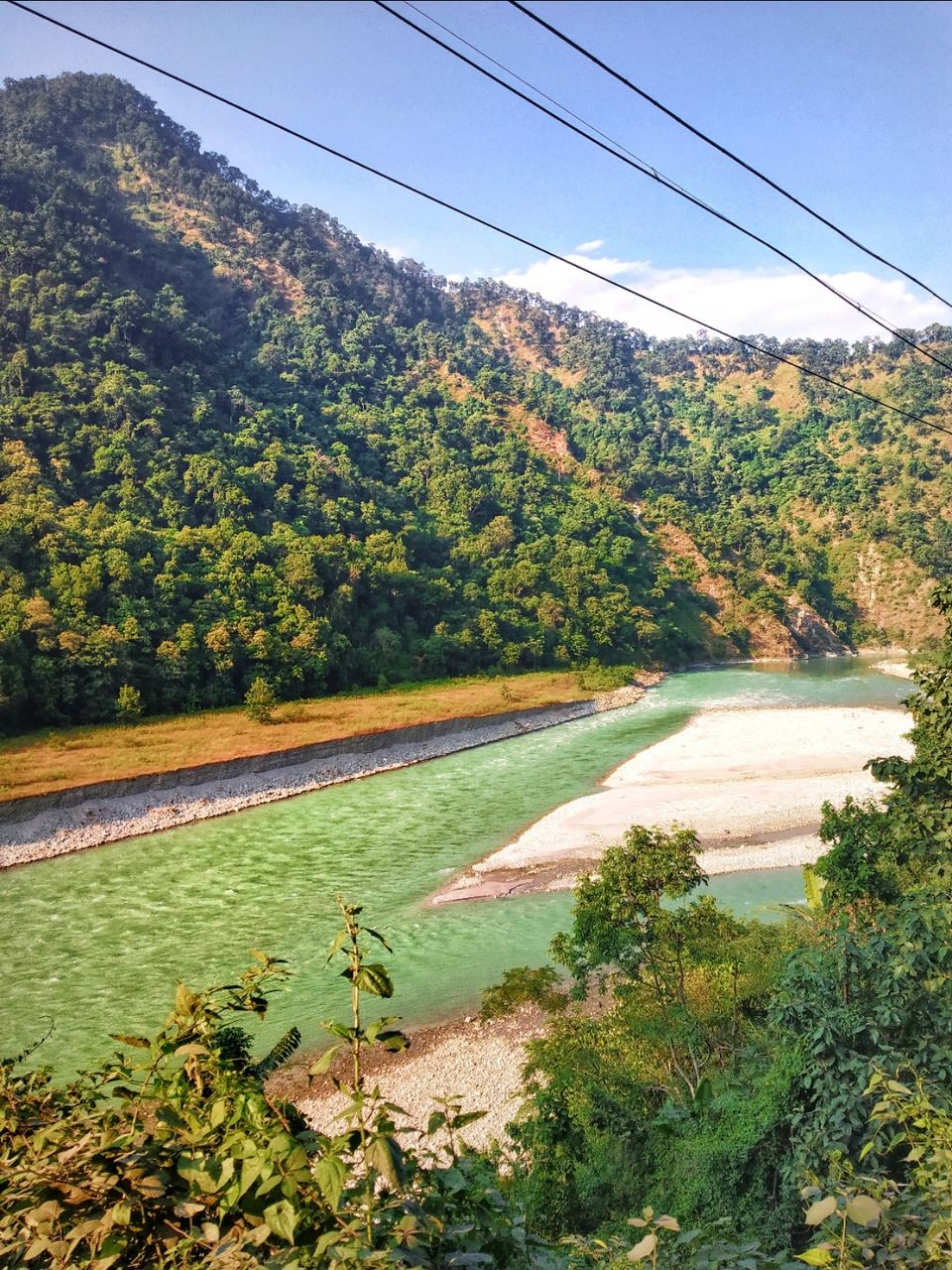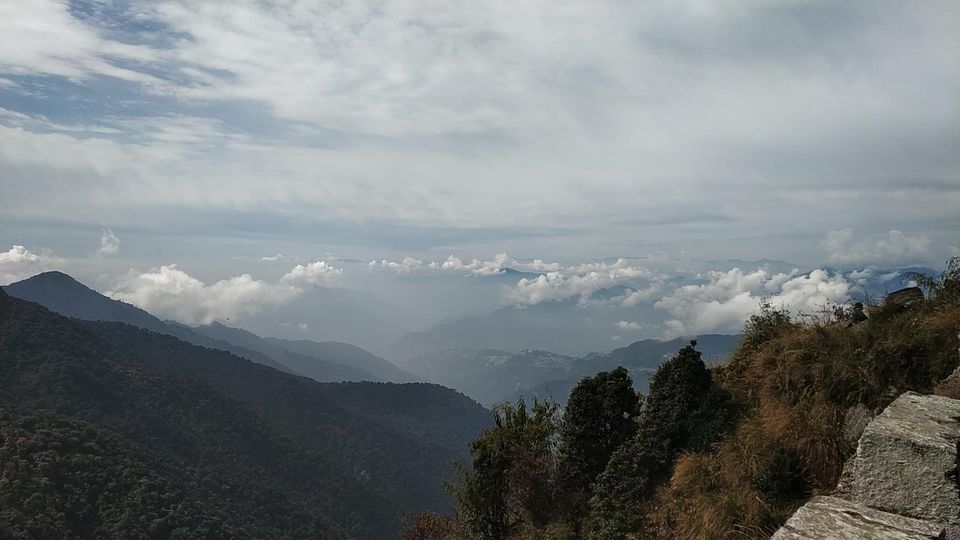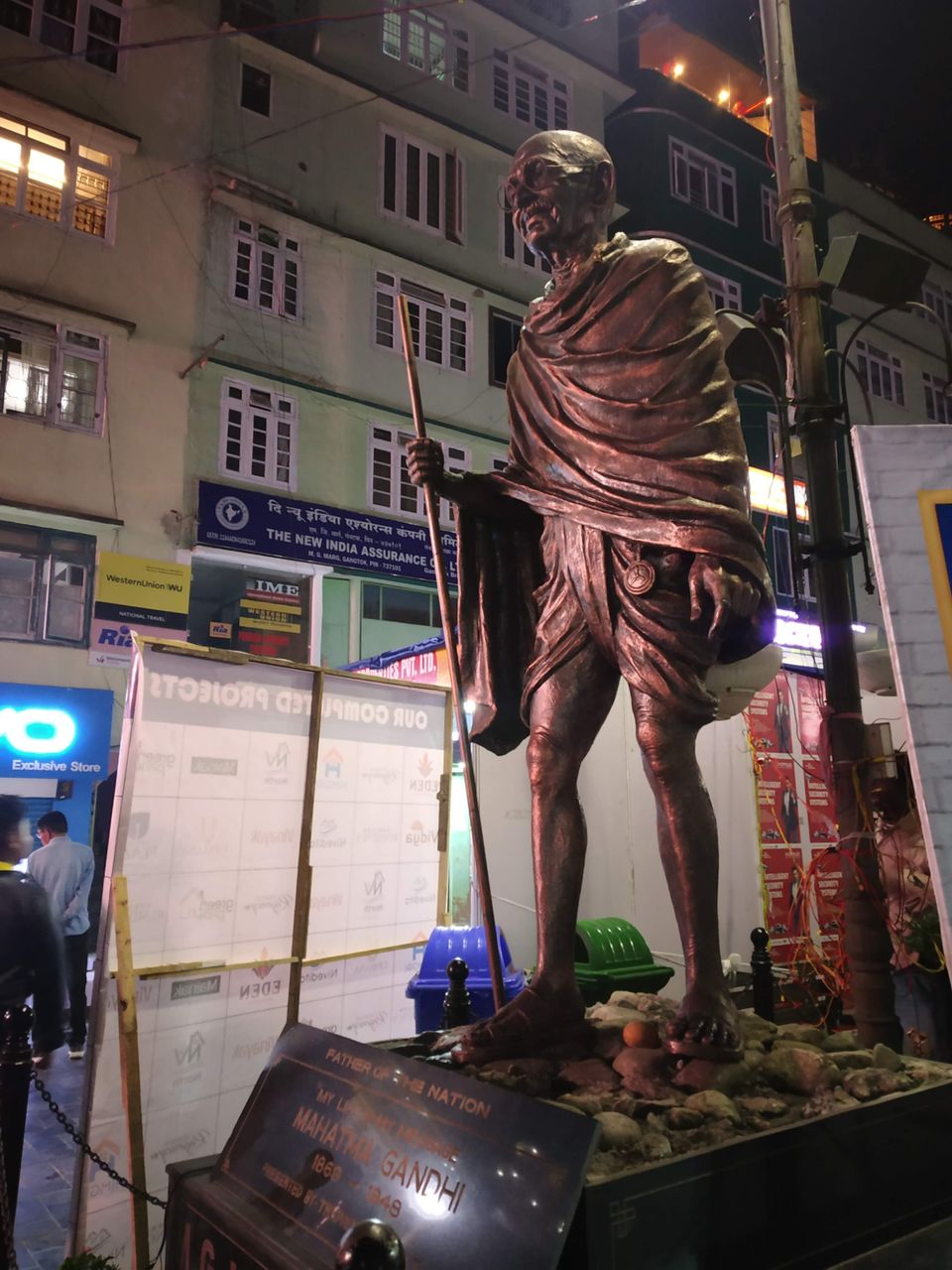 GANGTOK Sikkim is the cleanest little state in India and Gangtok is the largest city of Sikkim. It is also the headquarters of the East Sikkim district. We reached Gangtok at around 4Pm. And took a cab to MG marg. We booked a hotel near MG marg, hotel Orchid. We freshened up and left out to enjoy the nightlife in Gangtok. There are so many massage centres, Pubs, shopping centre. You can either spend the night in a party or street shopping.
We left for Baba Mandir which was about 3 to 4 hours away from Gangtok and the view is magnificent. Changu lake would be following you along with the beautiful mountains. Changu lake is also known as Tsongmo or Tsomgo Lake which is a glacial lake in East Sikkim.
Baba Harbhajan Singh was an Indian army soldier. He is revered as the "Hero of Nathula" by soldiers of the Indian army, who built a shrine in his honor. He was accorded the state of the saint by believers who refer to him as the "Baba" (saintly father). Many of his faithful - chiefly Indian army personnel posted in and around the Nathu La and the Sino-Indian border between the state of Sikkim and Tibet Autonomous Region - have come to believe his spirit protects every soldier in the inhospitable high-altitude terrain of the Eastern Himalayas. As with most saints, Baba is believed to grant favors to those who revere and worship him. He is said to be protecting the country even after death.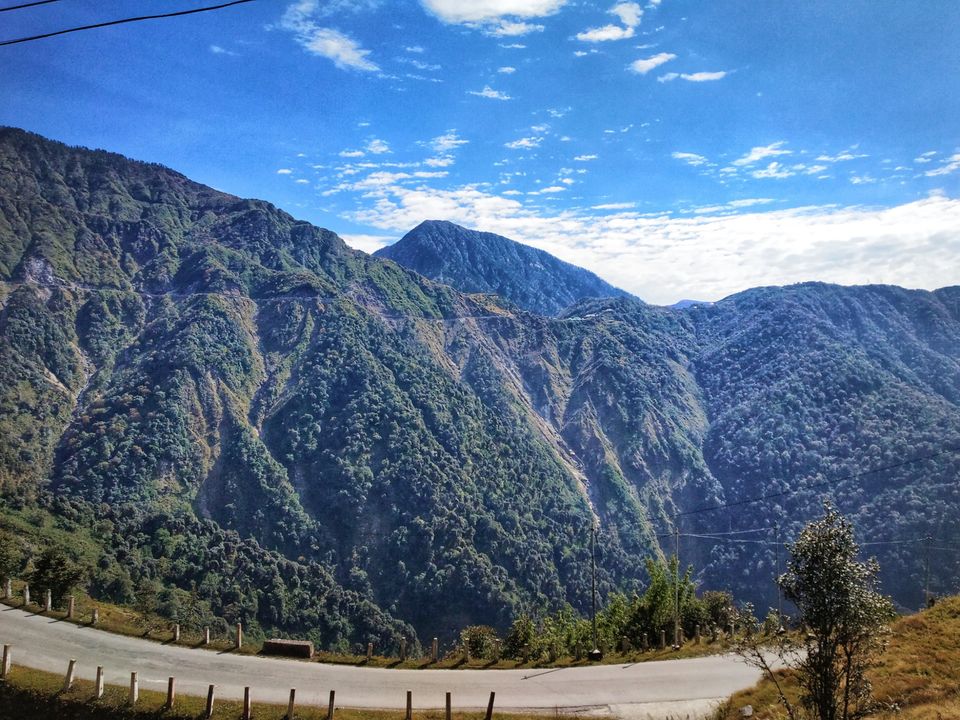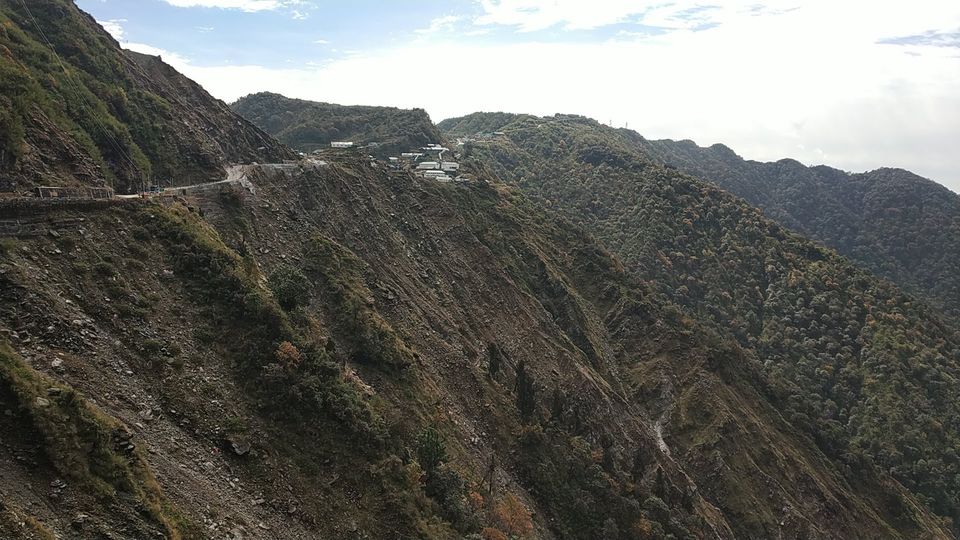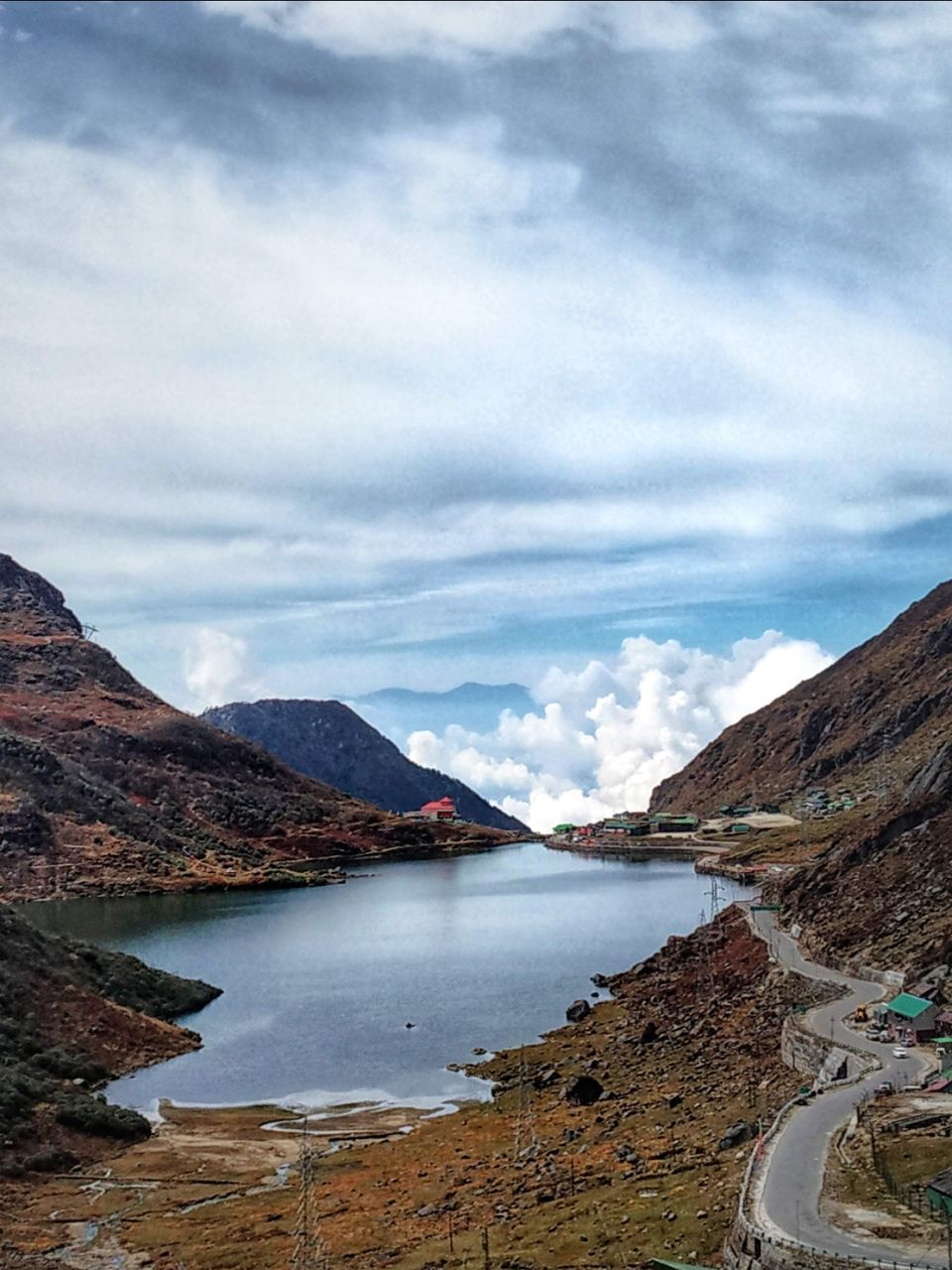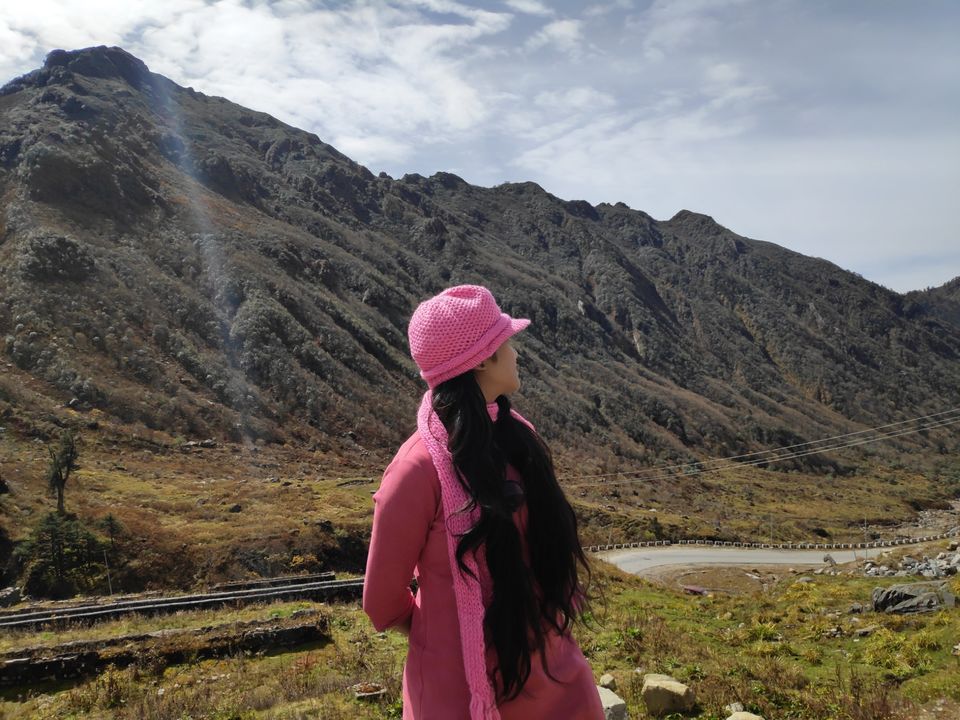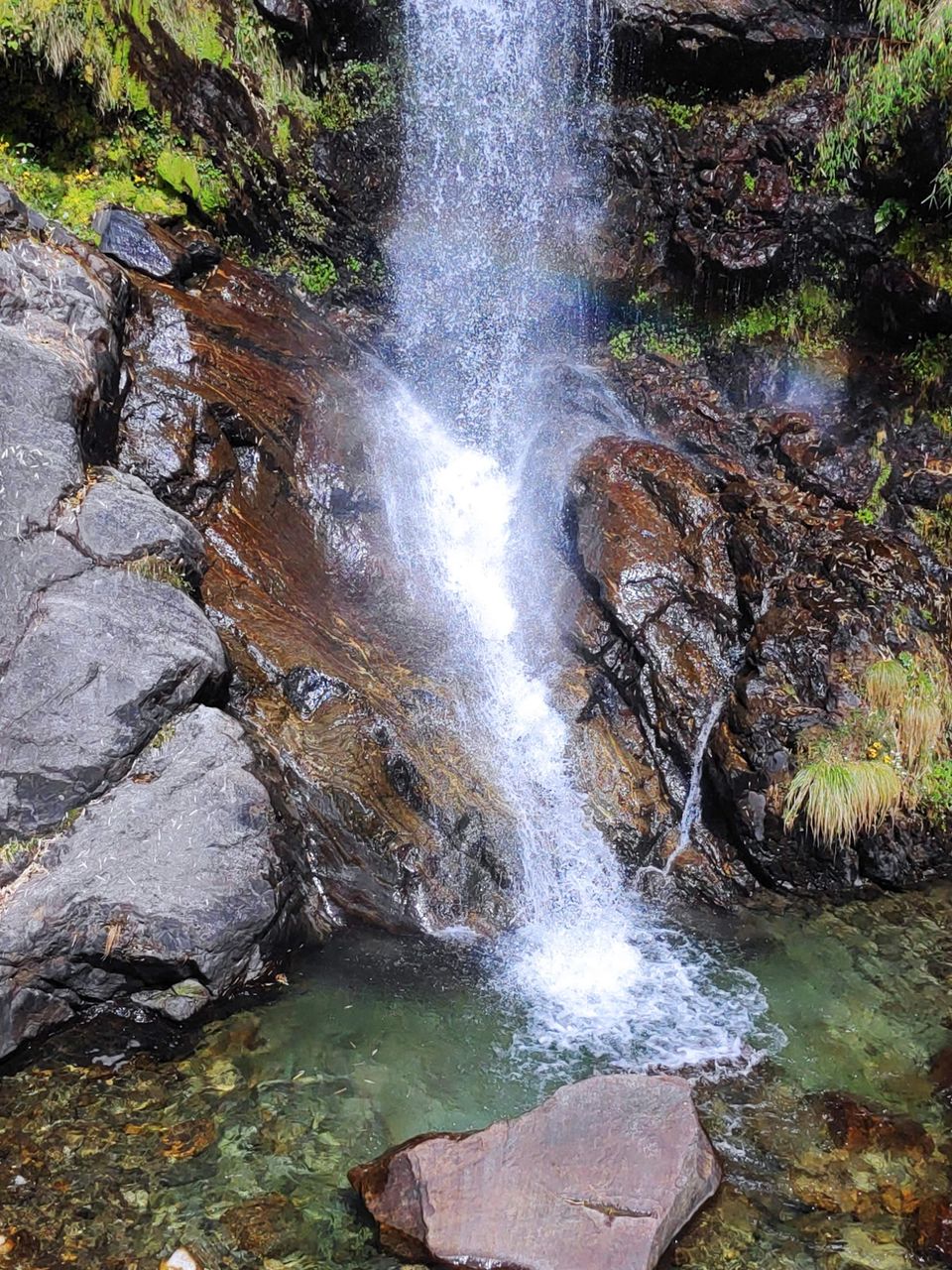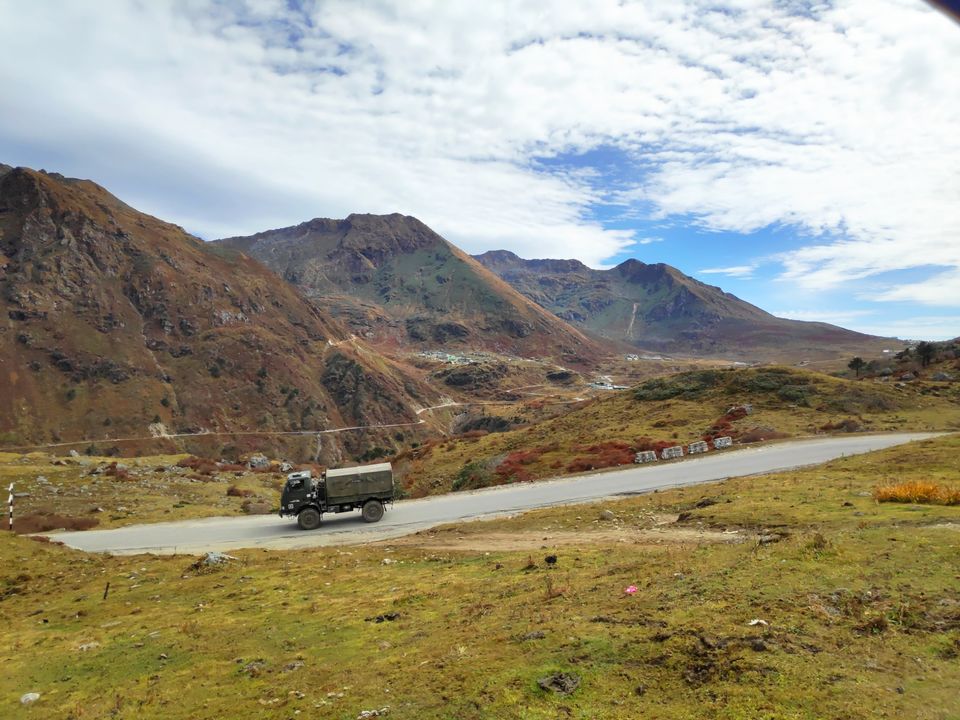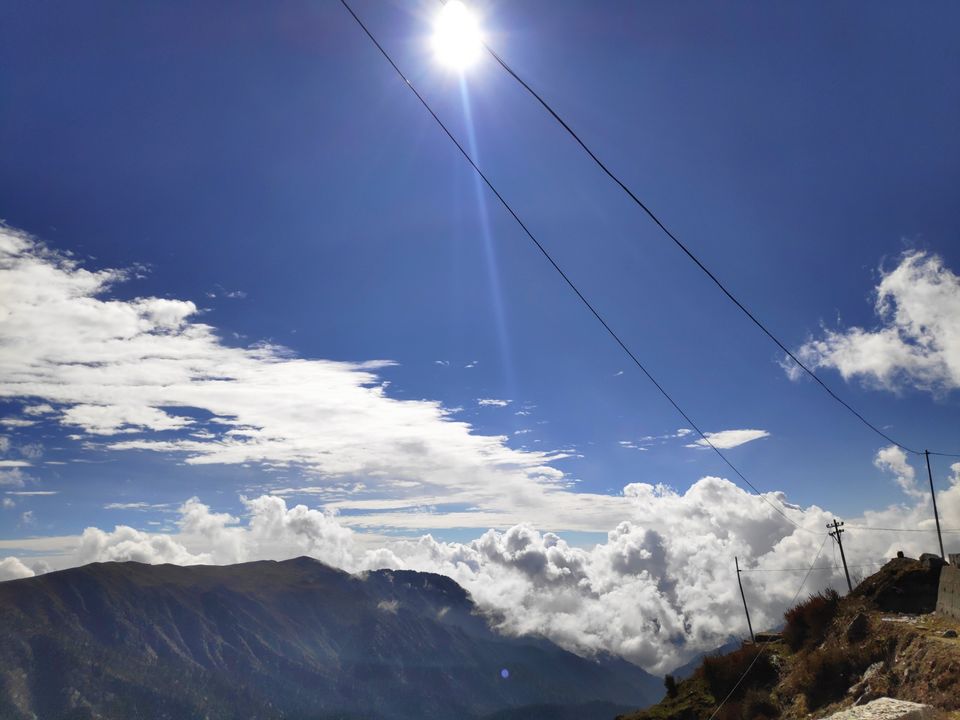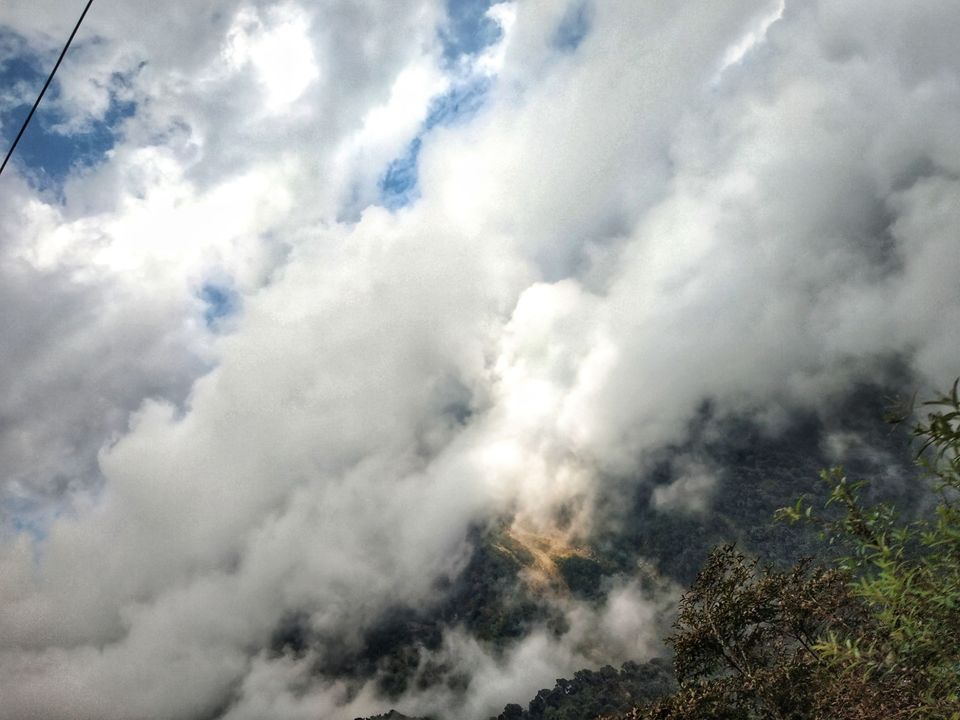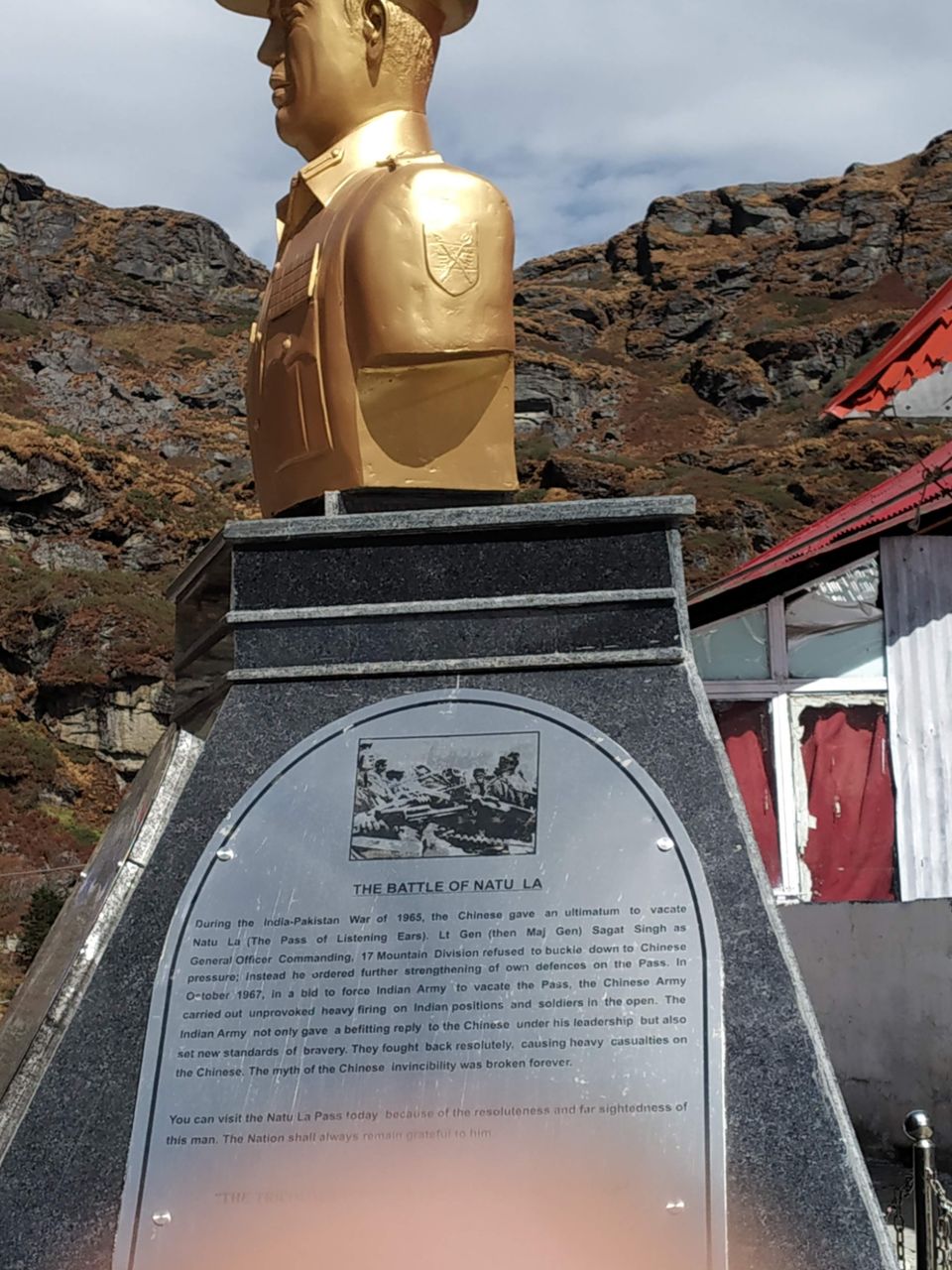 Also, Smoking is prohibited in Gangtok. :)
We left for Baba Mandir which was about 3 to 4 hours away from Gangtok and the view is magnificent. Changu lake would be following you along with the beautiful mountains. Changu lake is also known as Tsongmo or Tsomgo Lake which is a glacial lake in East Sikkim.
There's cafe, washroom, everything in there so we had our lunch and left for our back journey.
Distance between Gangtok to NJP is 120km and takes 4 hours. We woke up at 6am and took a cab to NJP as we had a train at 2pm. You will be again seeing the Teesta river on your way back.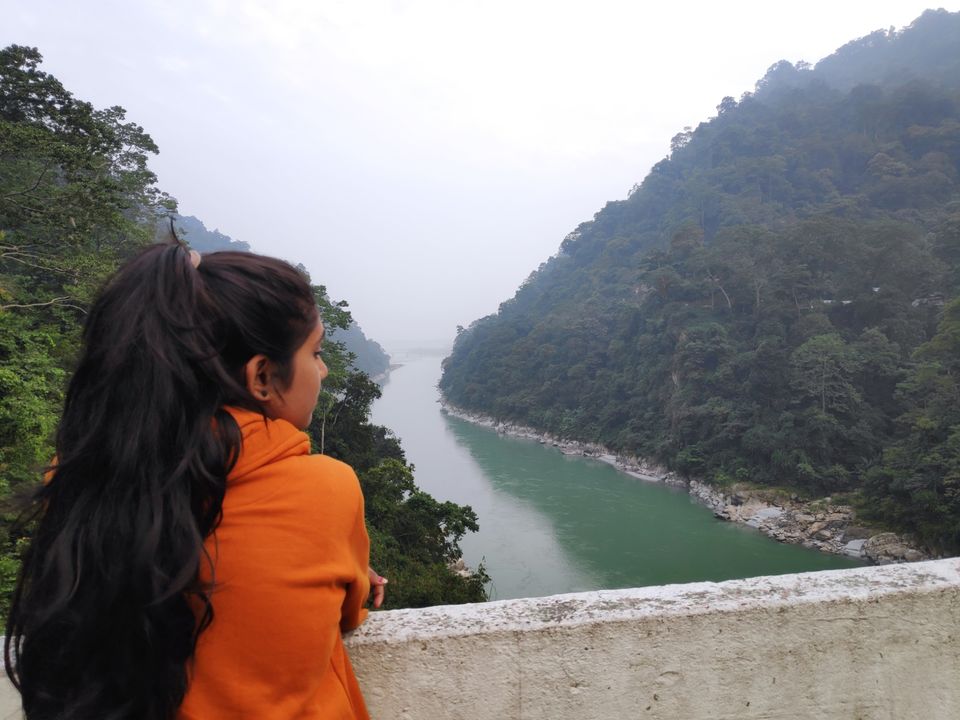 This was one of my best trips with low budget. Along with all the famous sports like enjoying a ride in toy train, rope way, river rafting, climbing, etc it costs around 30-40k per head including 3start hotel, transport etc.
Frequent searches leading to this page:-
Darjeeling 4 points sightseeing package , Darjeeling 7 point name, Darjeeling 7 point tour map, 7 days Darjeeling trip, Darjeeling chapter class 8 summary, Darjeeling tour packages 8 days