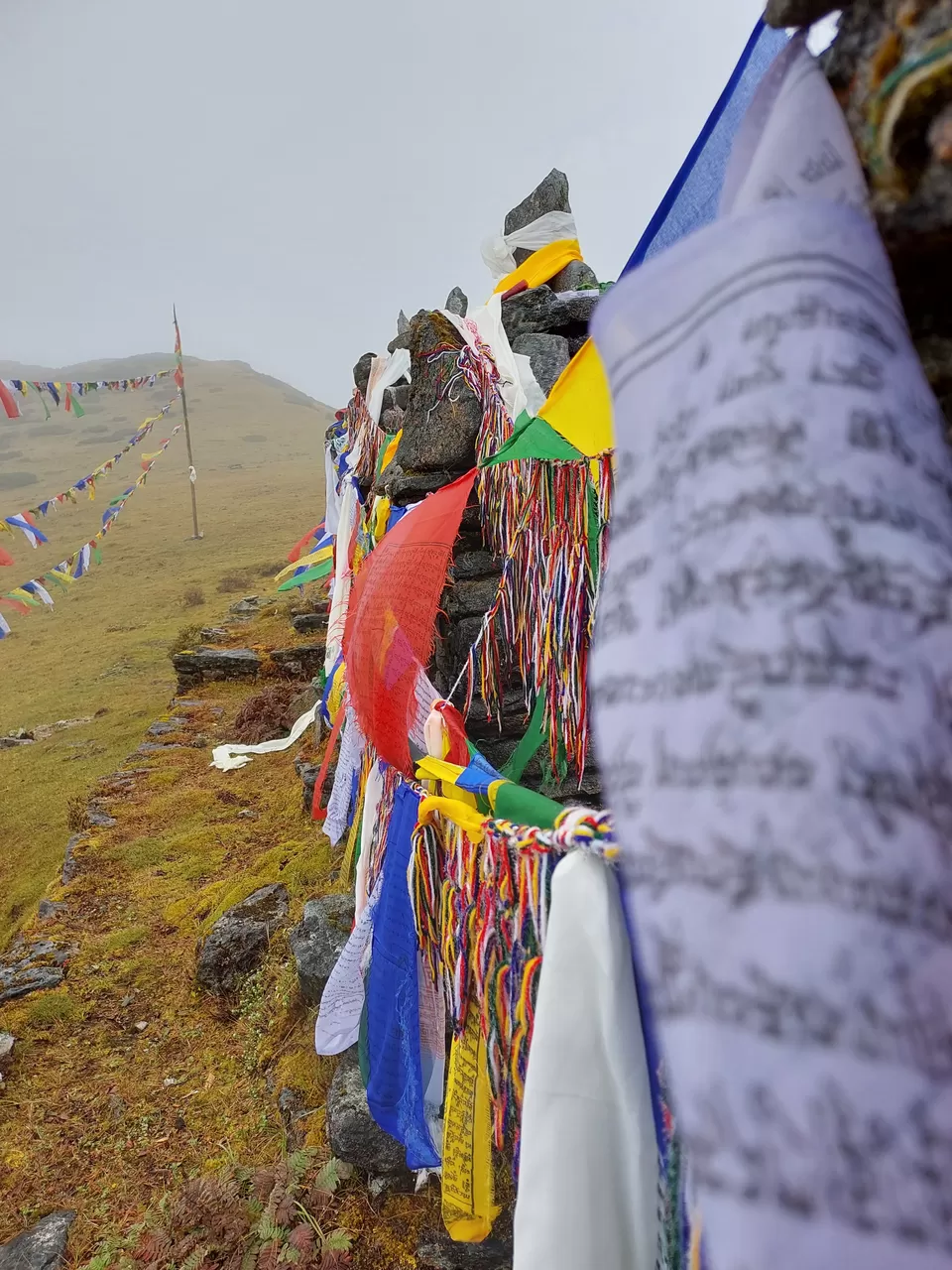 Durga Pujo in Kolkata was around the corner and I started feeling restless about the crowd and the noise. I desperately wanted to get away. It was too late to organize a trek by myself; so I looked up IndiaHikes website for available treks. The air fare to Dehradun/Shimla was sky-high, so I started searching for something close to home. That is when I noticed a few empty slots in the GoechaLa trek for their first batch (Sep 30). Train tickets were not available anymore, so I booked bus ticket from Kolkata to Siliguri.
Disclaimer: Pics are not mine. Everyone in the group took the pictures.
Day 1 (30-Sep-2022)
The start of Goechala Trek is from Yuksom in West Sikkim. Yuksom is a quaint little village in Sikkim steeped in history. It is the first capital of the kingdom of Sikkim. It has clean beautiful roads with mesmerizing view of the mountains. It also has several visiting places like the Dubdi monastery, Kathok lake, a helipad, etc. Even though Yuksom is only 150 kms from Siliguri, it took us almost 7 hours to reach due to narrow hilly roads and traffic congestion. Yuksom is at an altitude of 5700 feet.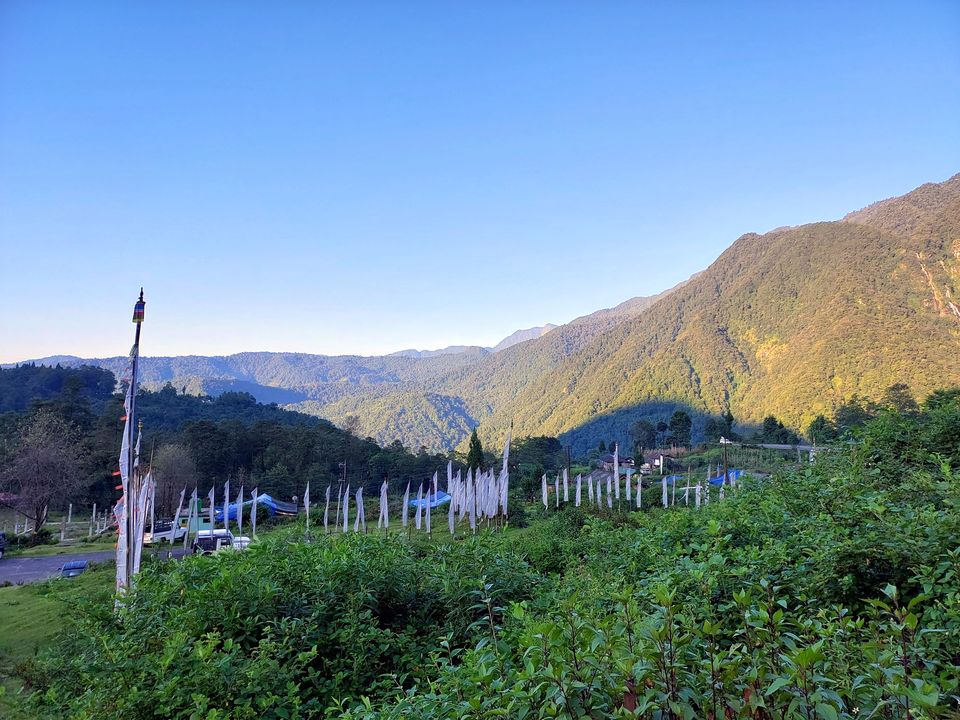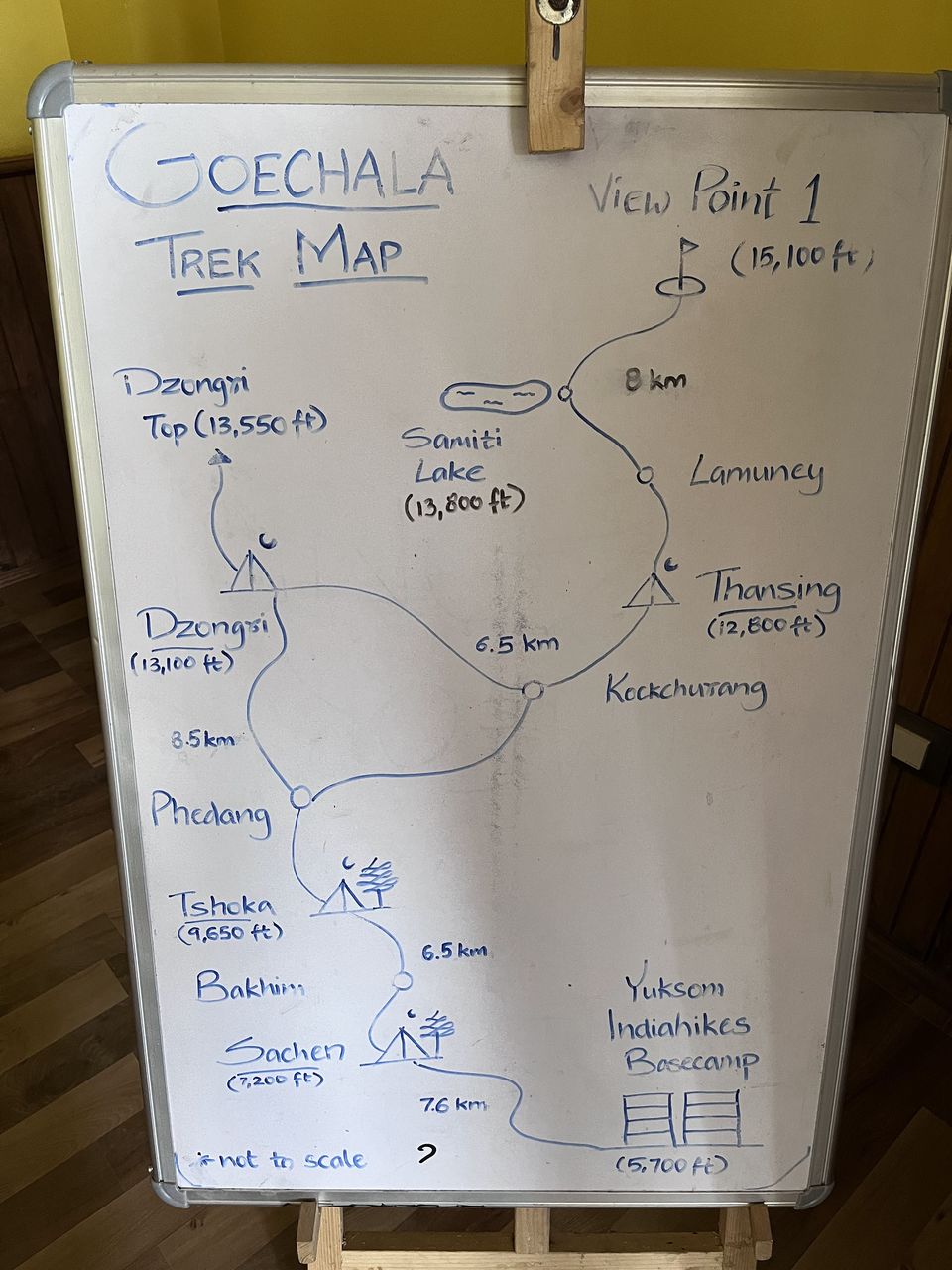 Next morning we started our walk from Yuksam to Sachen. Sachen is a small place inside Kanchenjunga National Park. There is a wooden hut, and a small clearing for pitching tents. I don't think anyone lives there other then the caretakers of the trekkers hut. It is 7.6 km walk with an altitude gain of 1500 feet. The trail is mostly uphill with a few camel humps.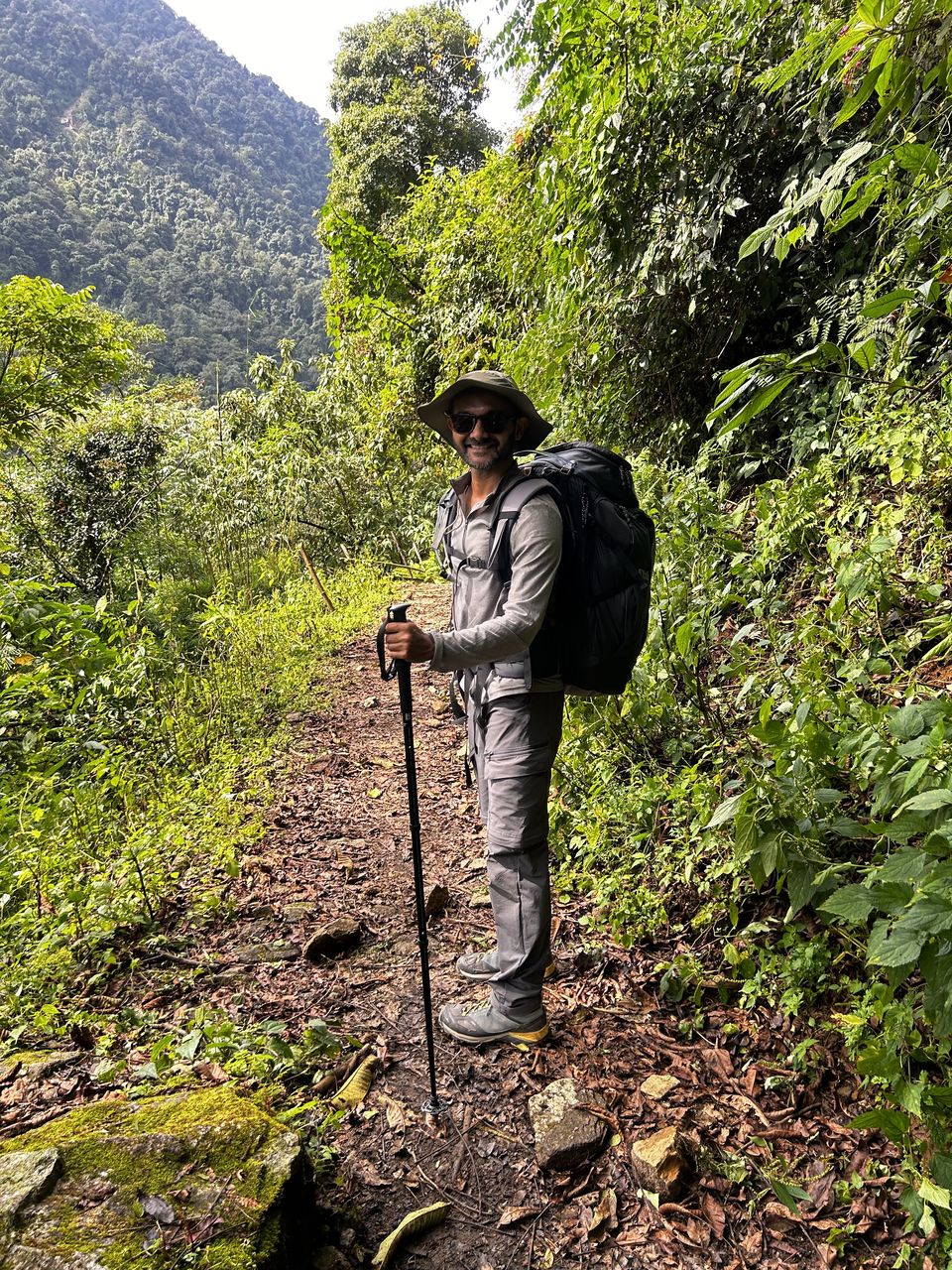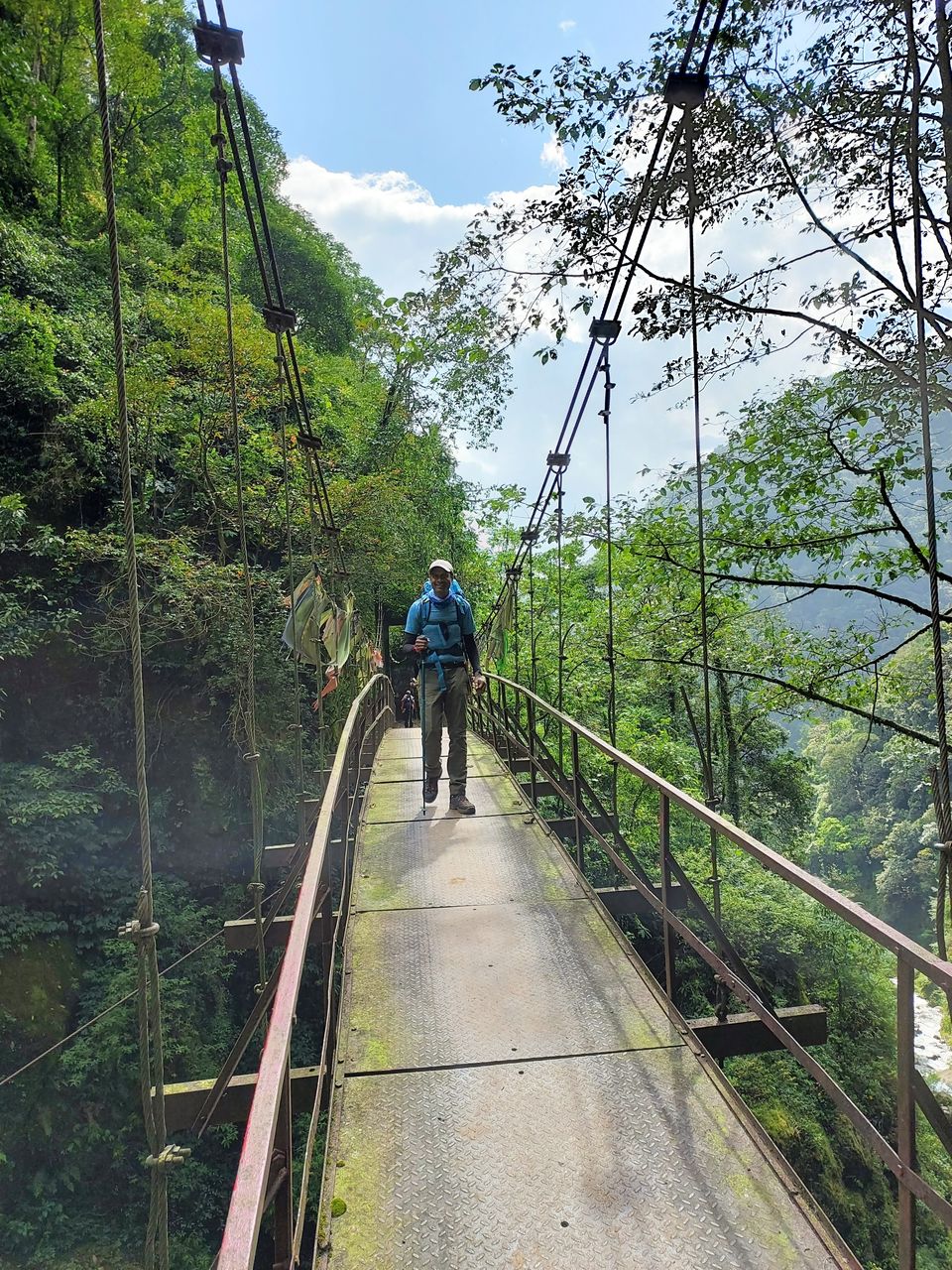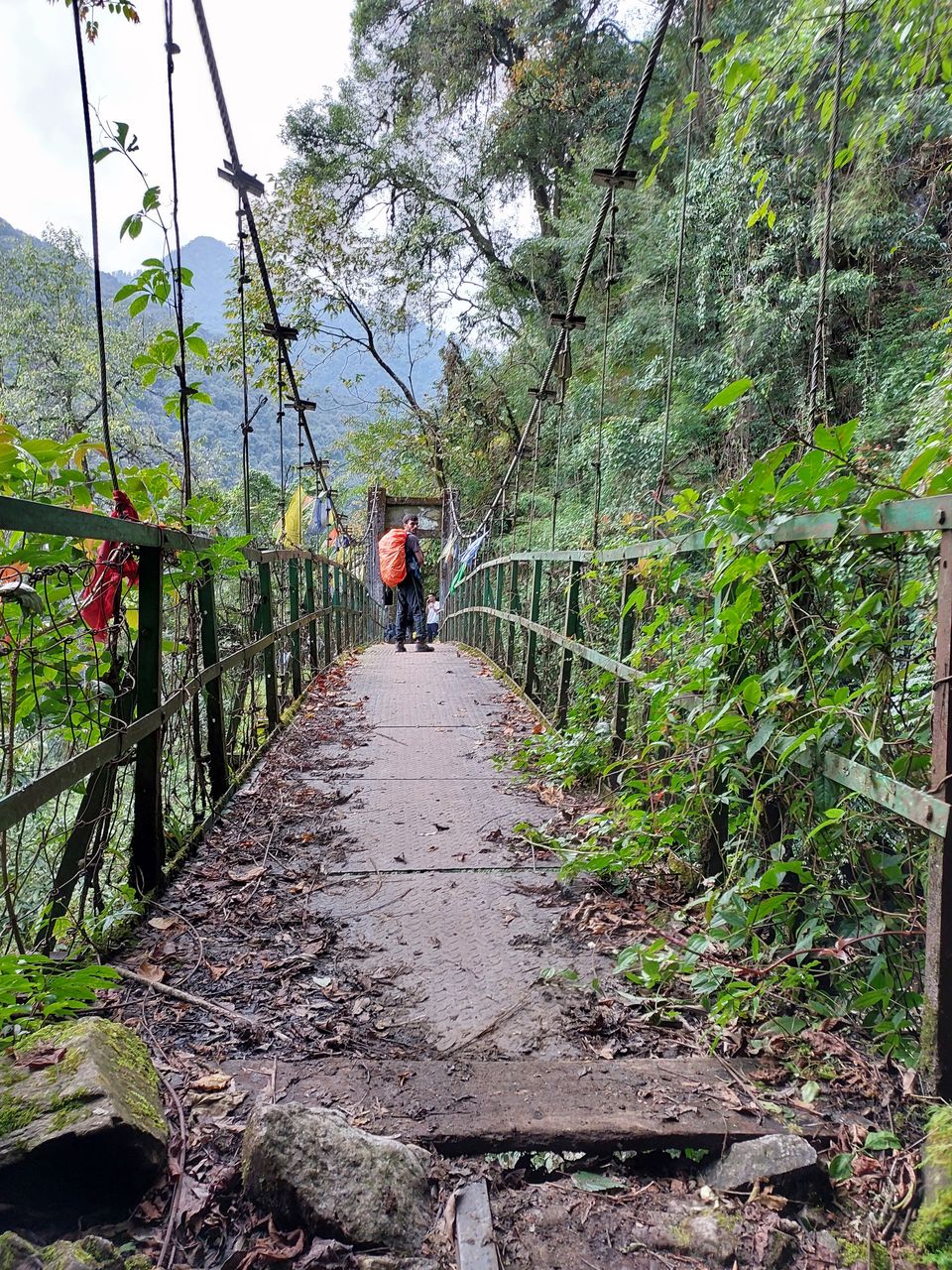 There was another cement bridge over Mentogang Khola; and we had to cross few waterfalls by walking over stones.
The vegetation kept changing as we climbed higher. Near Yuksam, we saw lot of different kind of trees including bamboo and banana trees. As we climbed higher we saw mostly saw maple & fir with ferns all over.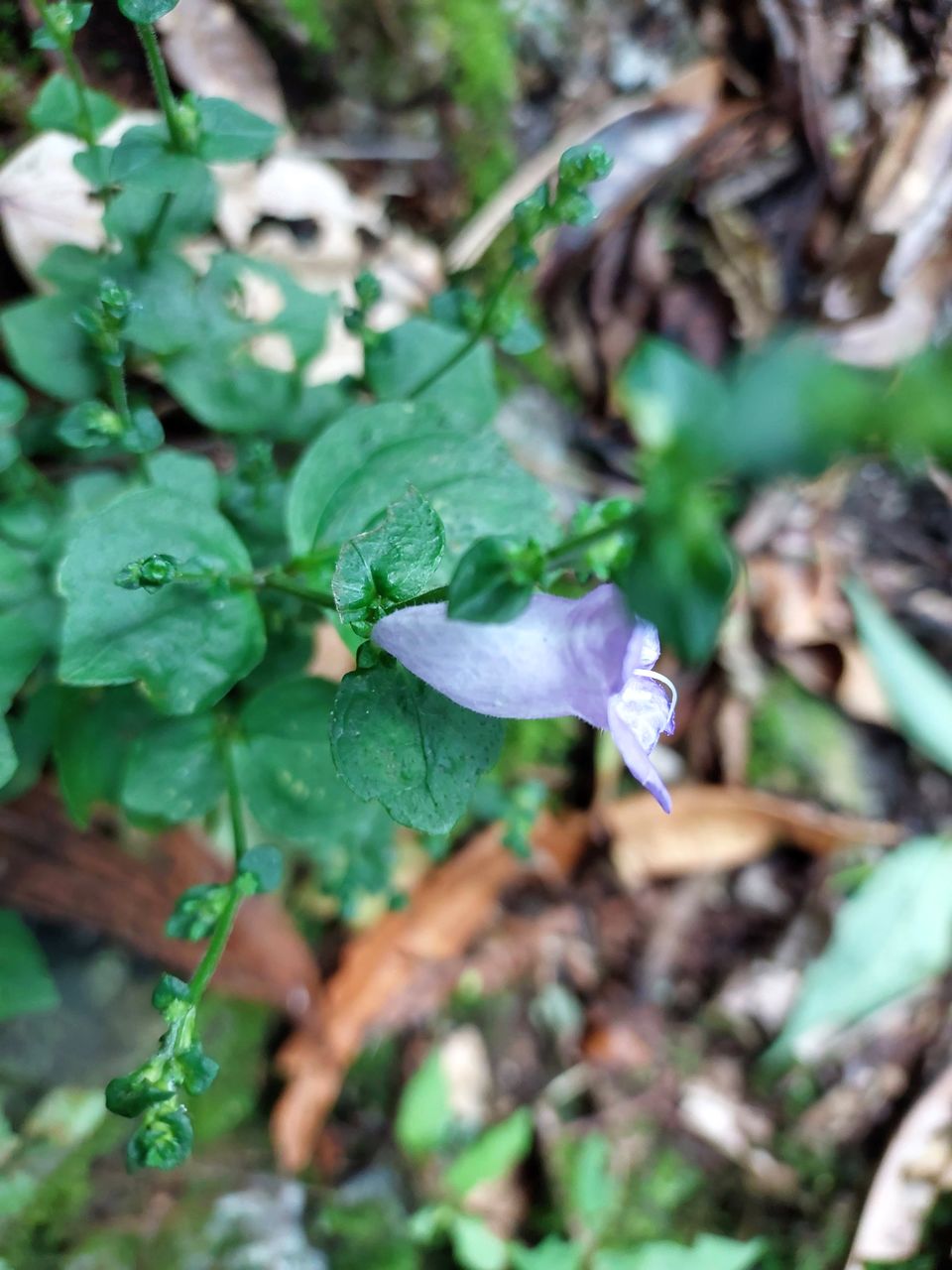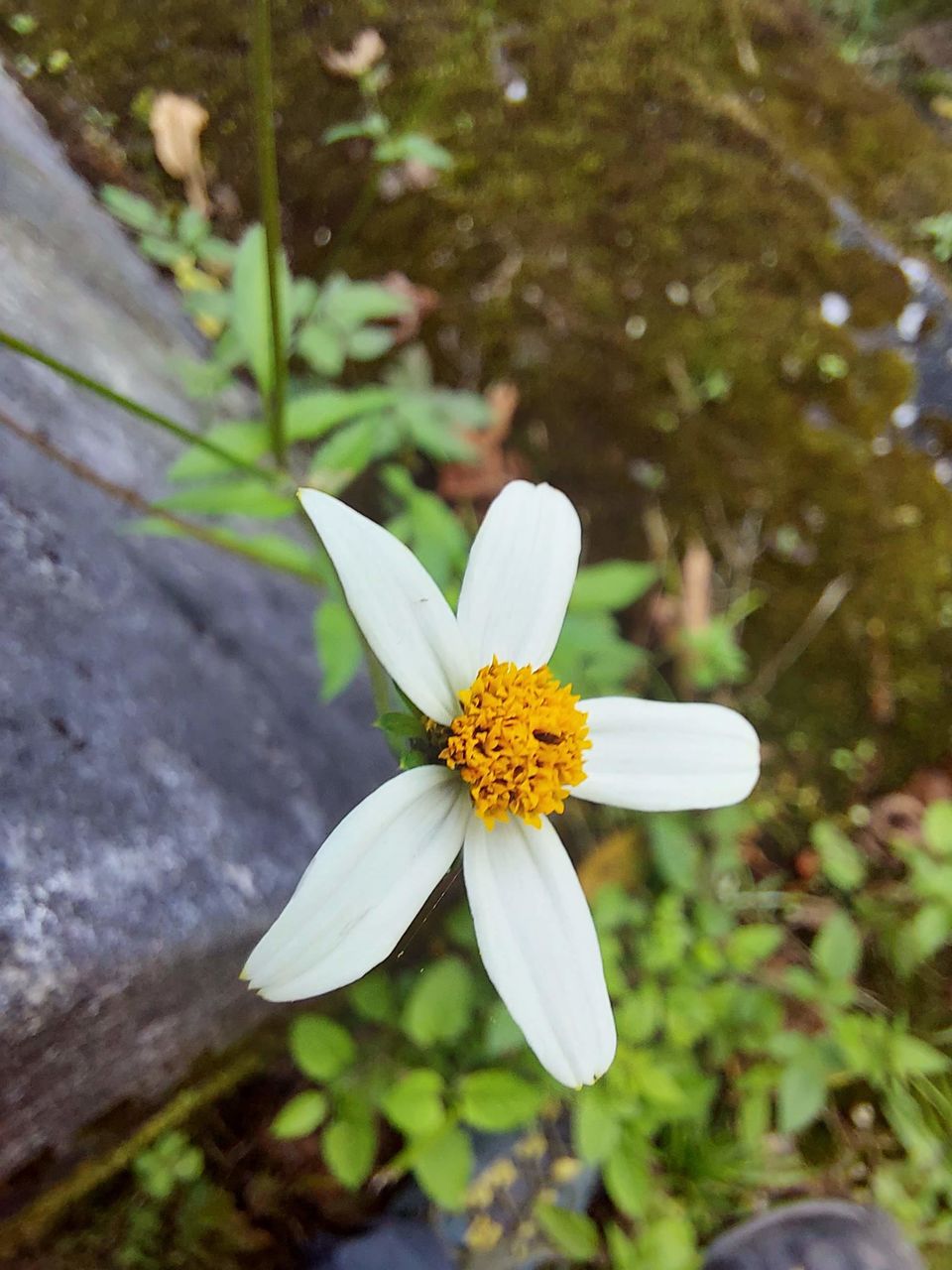 Dzos (https://en.wikipedia.org/wiki/Dzo) are commonly used in Sikkim along with mules to transport goods. Yaks are only seen in higher altitudes.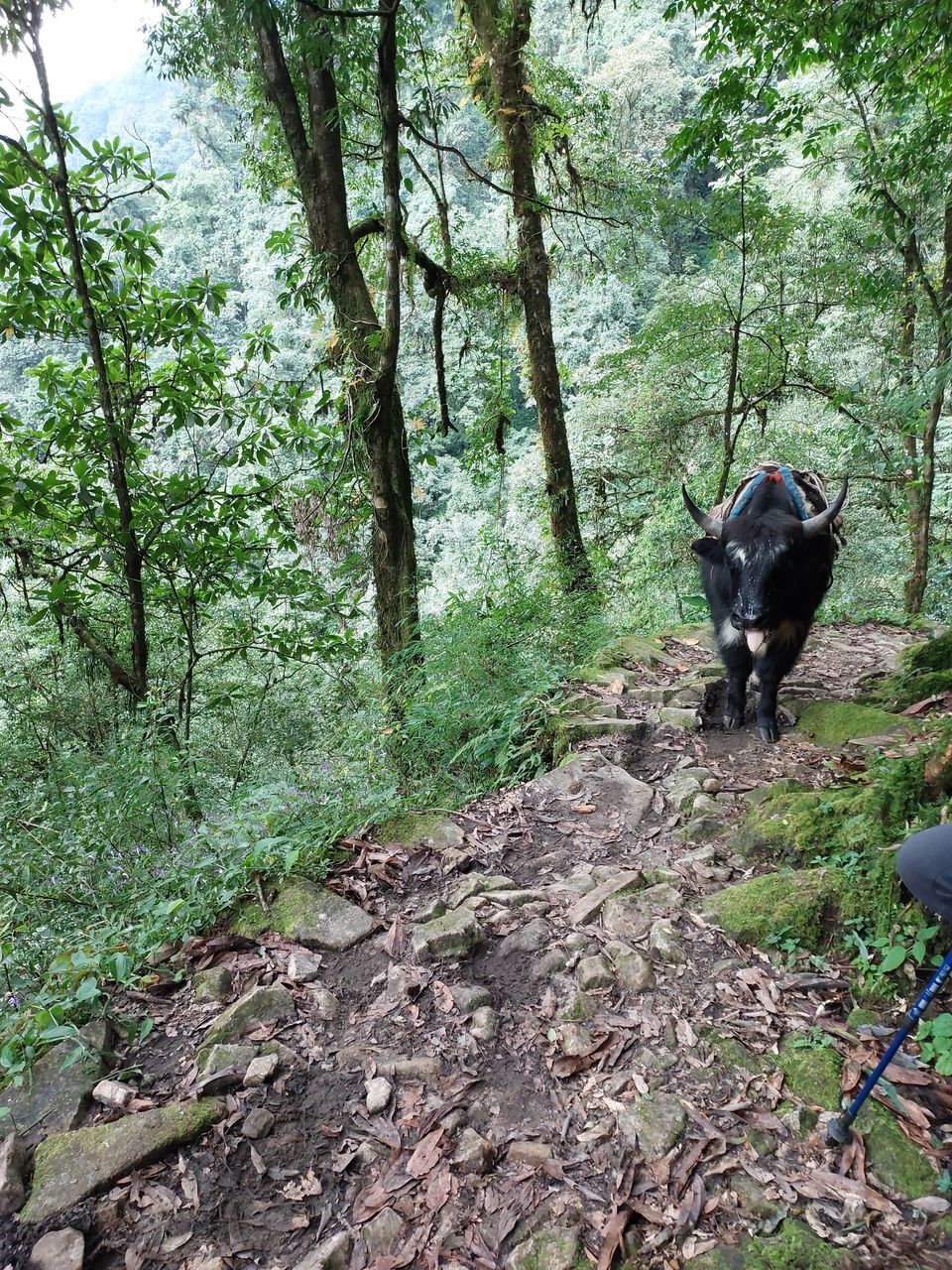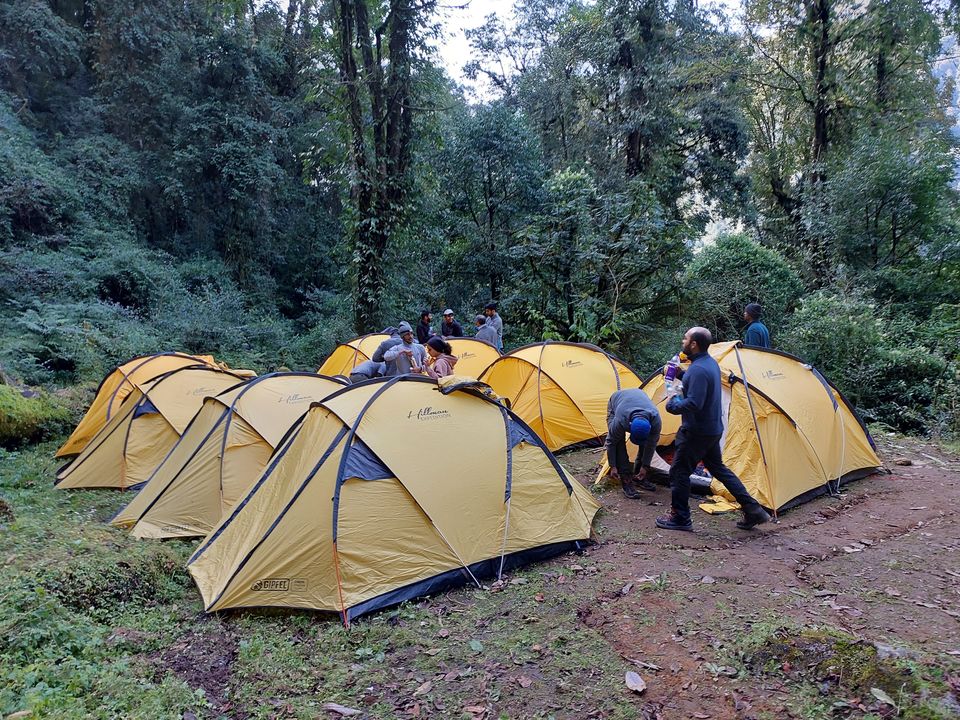 The trail and campsite had quite a lot of leeches. Almost everyone lost some blood to leeches on the trail. But they don't really hurt much. Sometimes they'll drop over you from the trees, suck your blood and leave when they are full. I didn't even feel them until I saw the blood marks left behind. One got into my mouth though, and sucked blood from the roof of my mouth. It was quite puffed up when I pulled it out. Anyway, it's not as scary as it sounds.
Two bad things happened that day: 1. One of the IndiaHikes mules fell off the trail and died. 2. One of our trek mates shoe sole started to come off; he tried to fix it with fevi-quick but it was not working. Our guide tied it up with laces. Learning: Quechua shoes are not very dependable after 2-3 years. It is better to carry a backup shoe.
Day 3 (2nd Oct, 2022)
The trail towards Tshoka was steeper than Day2 with an altitude gain of 2500 feet.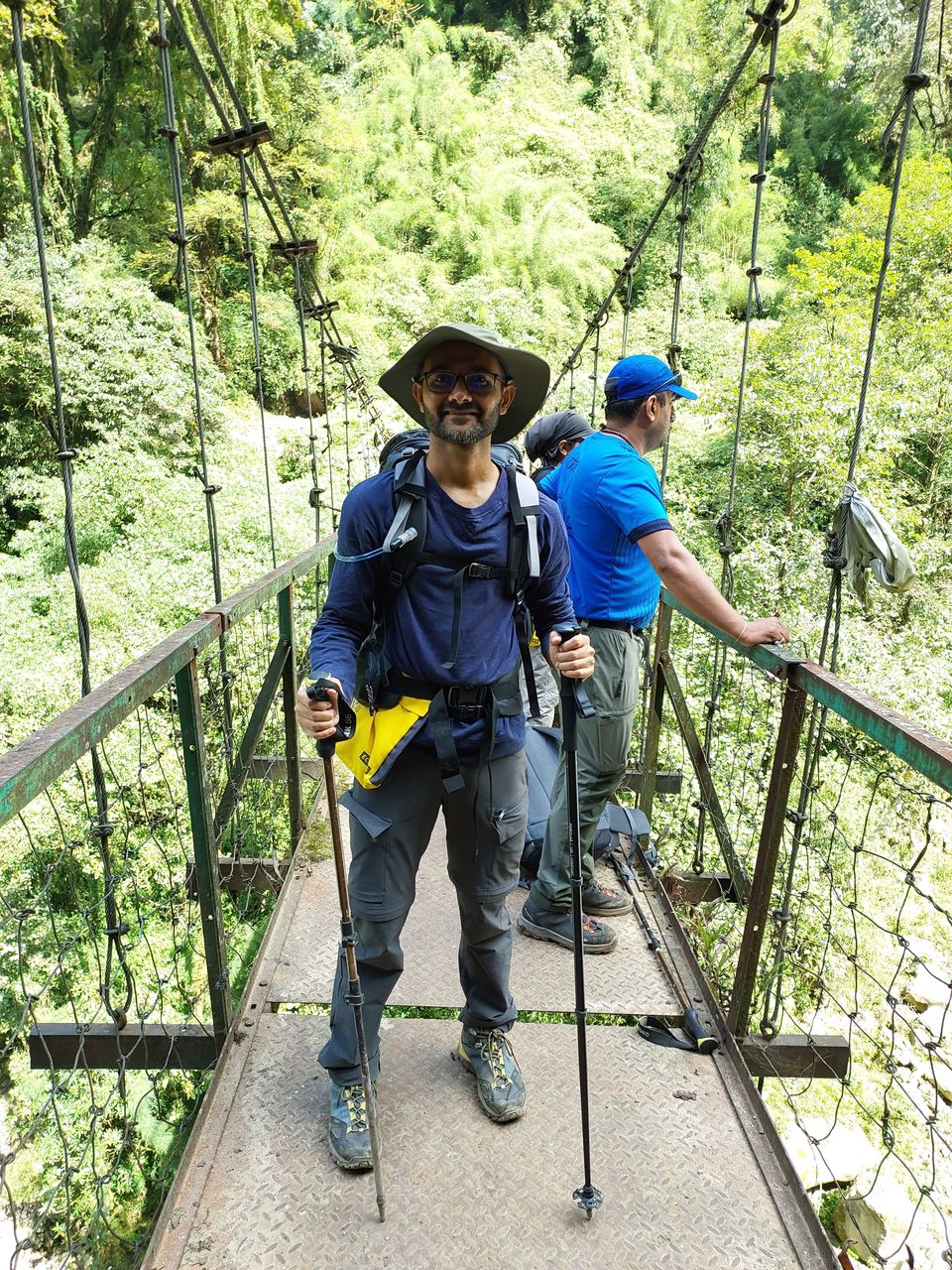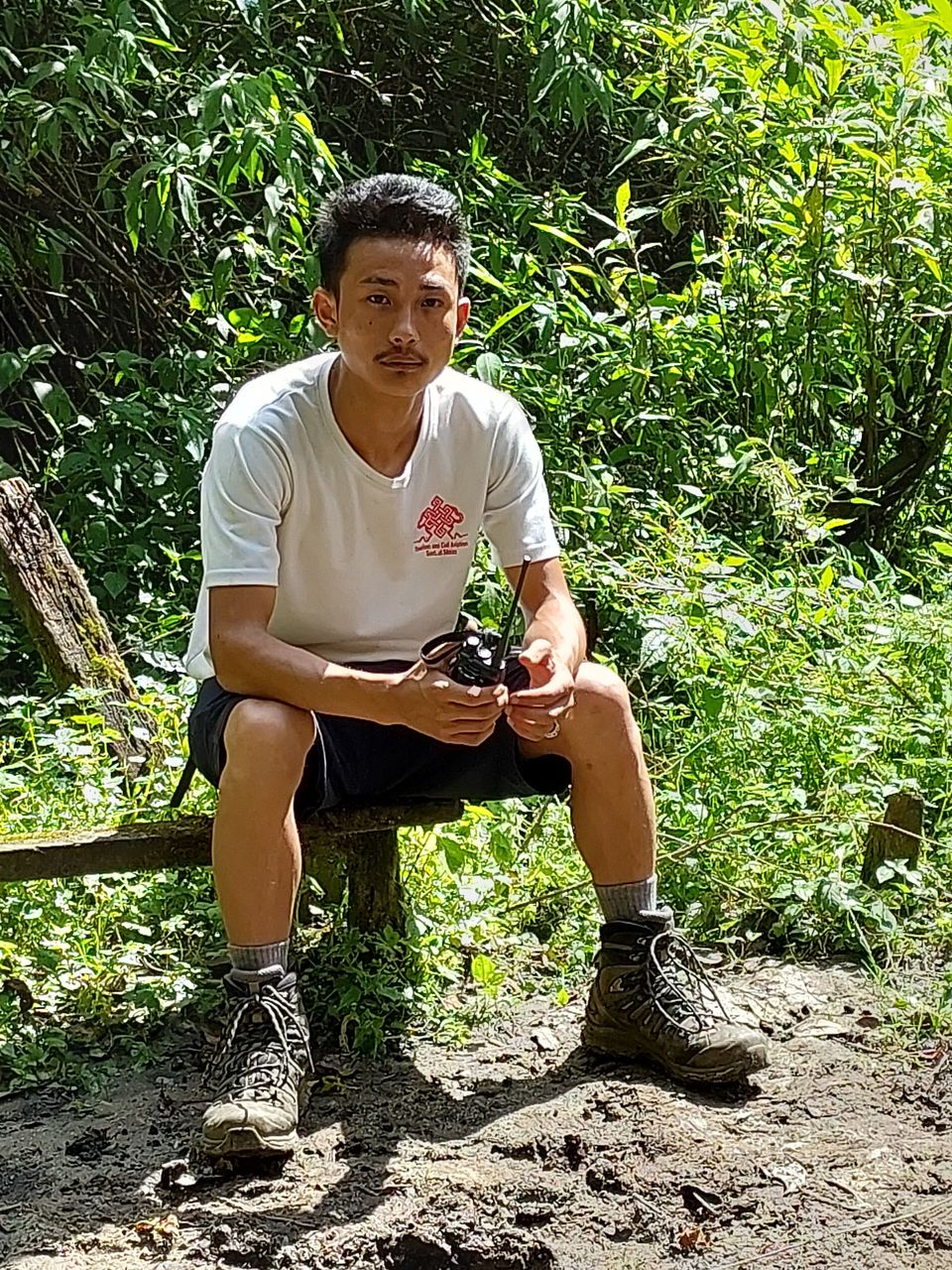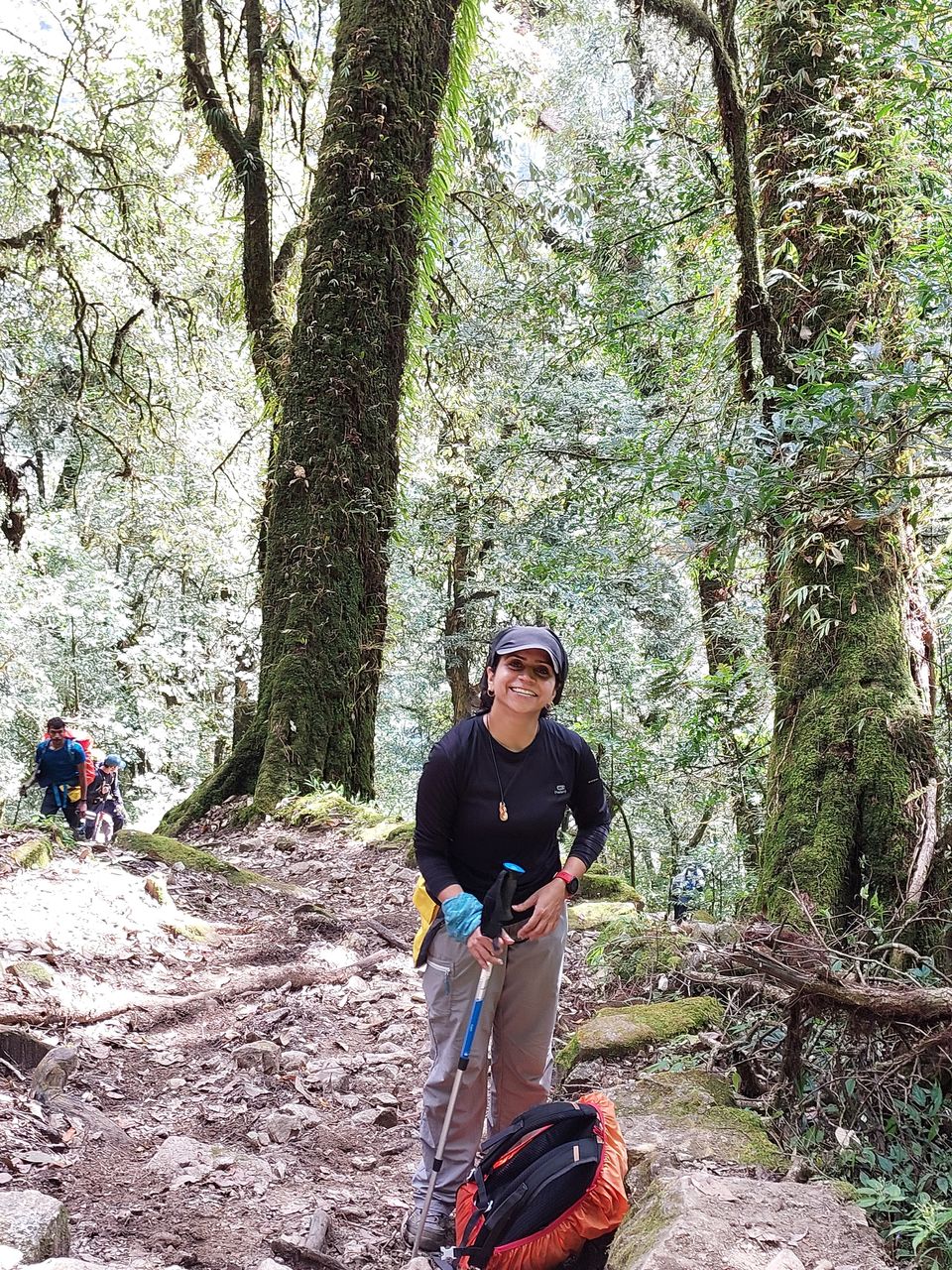 After a steep climb we reached a nice wooden hut with a nice round place to sit. The place is called Bakhim. The wooden hut is a trekker's hut, where small groups can stay. We halted there for lunch. It was nice and sunny with nice view of the valley and Prek Chu river below.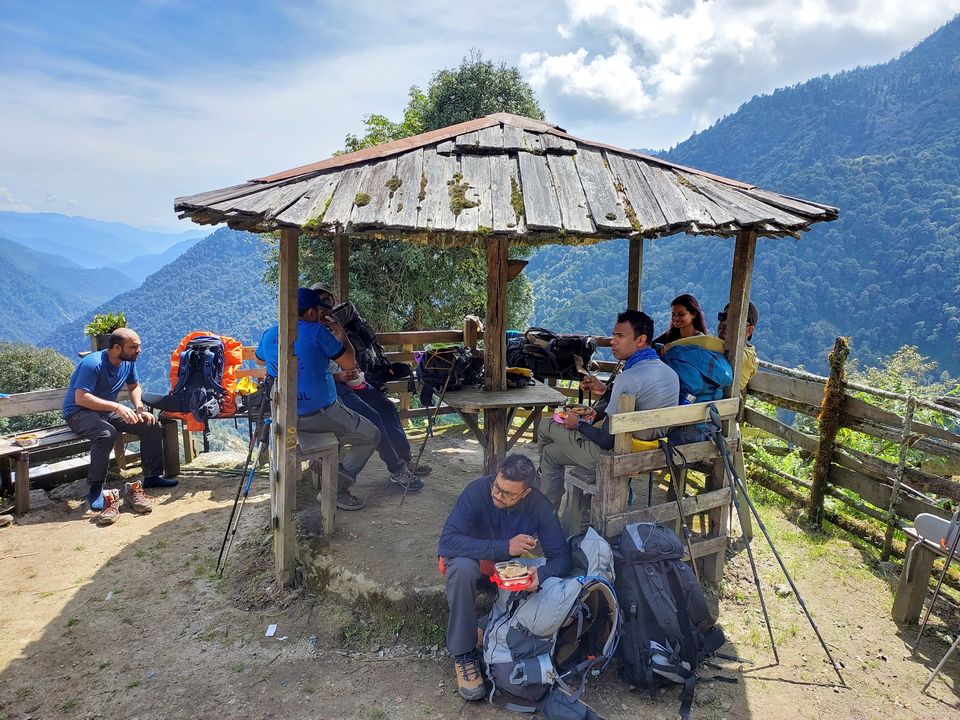 After crossing Bakhim we started seeing Rhododendron trees. There were no Rhodo flowers at this time. April-May is the bloom season.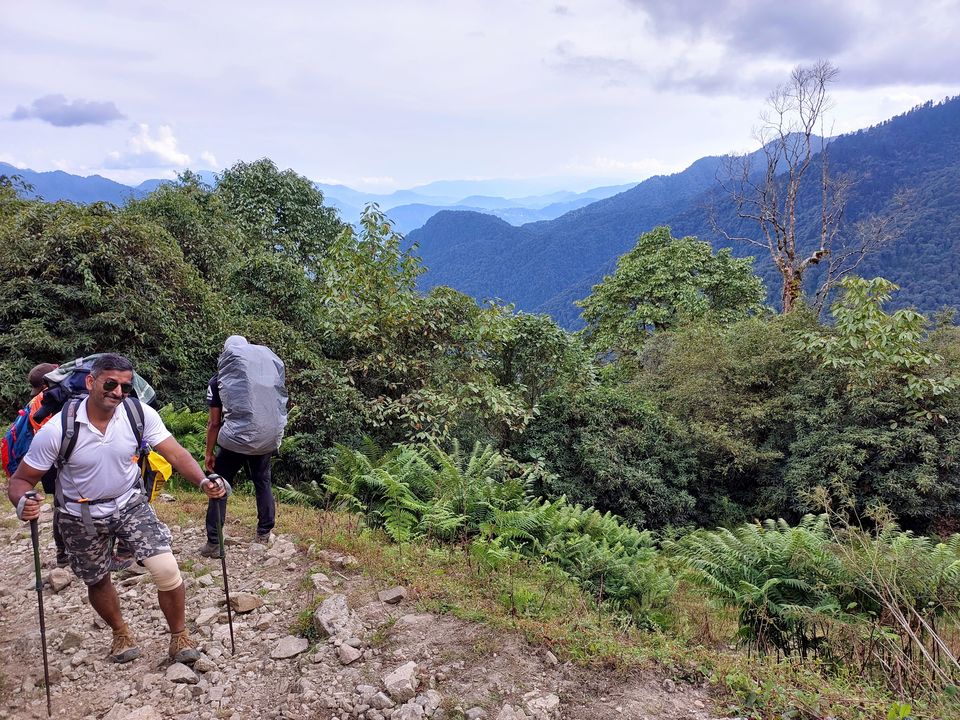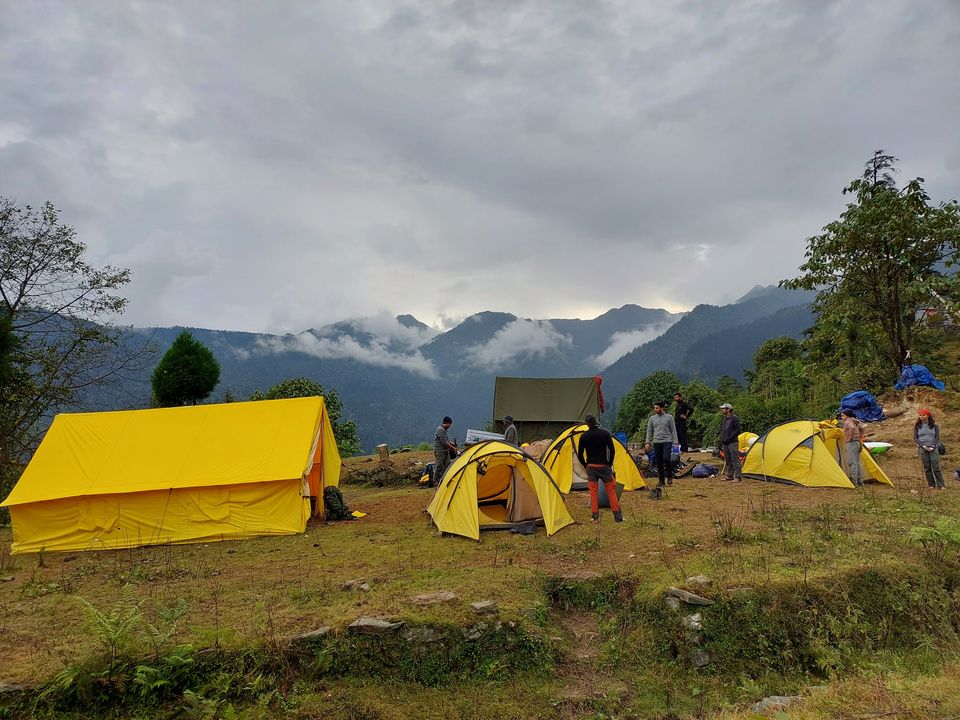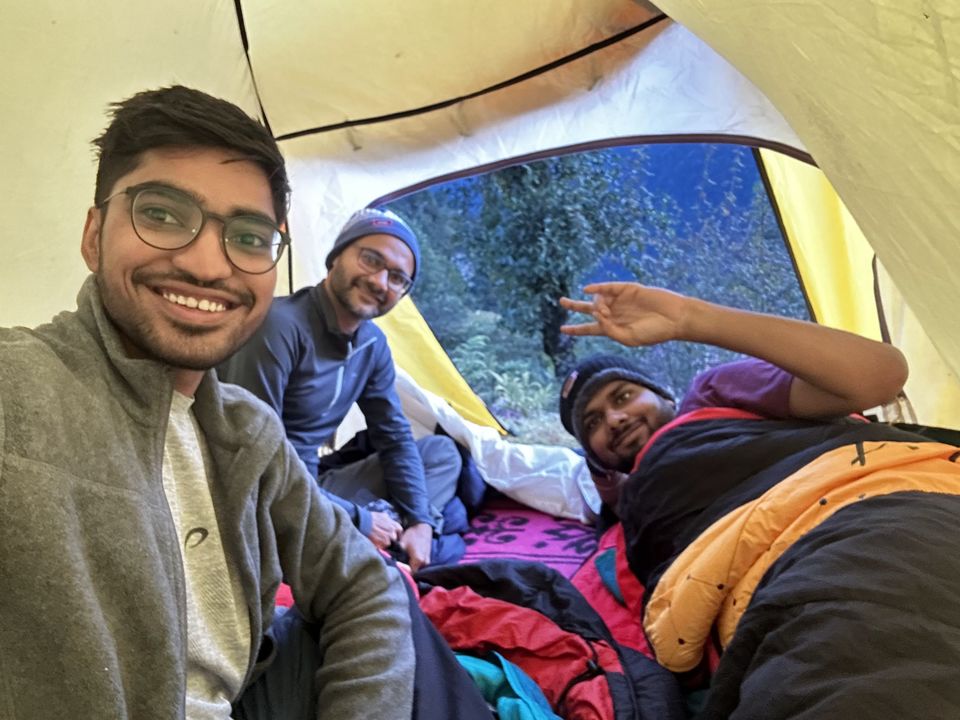 Tshoka (pronounced choka) used to be a village back in days. The people were relocated to the valley when it got included in the national park. You can notice the wild forest taking over cultivated land. There is a monastery and small praying place for hindus as well. There are a lot of wooden houses serving as home-stays for trekkers.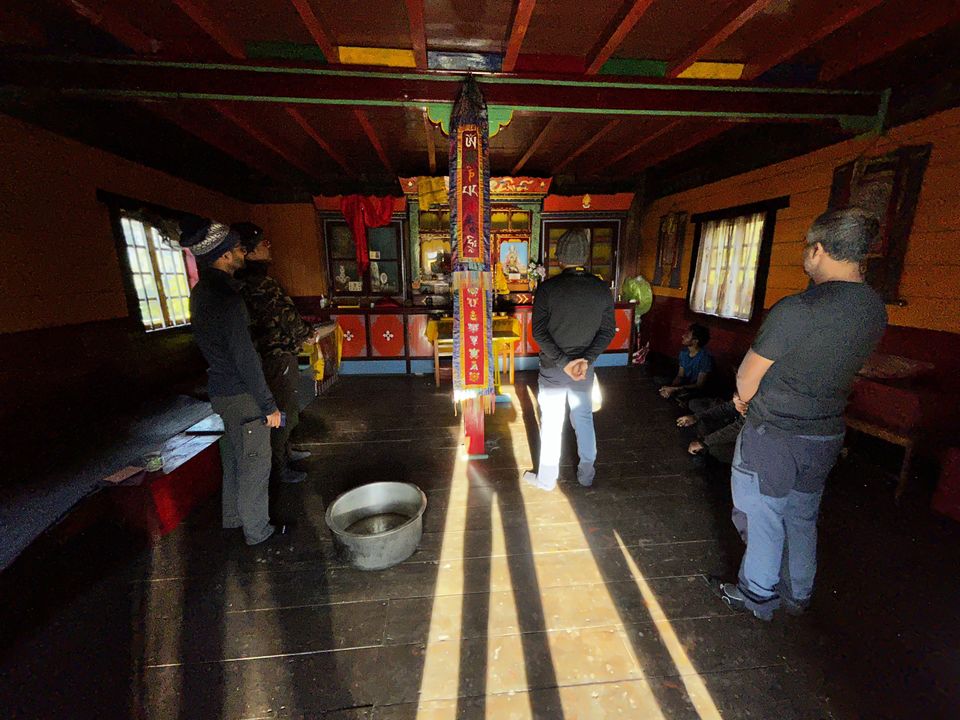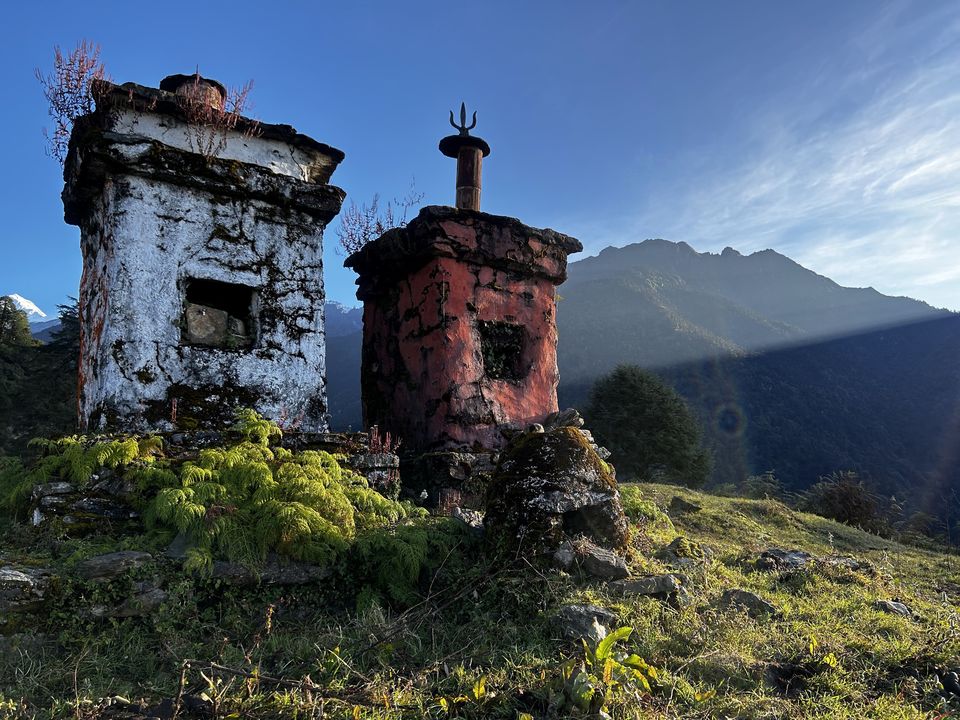 Tshoka is a great place to stay. You get clear view of Mt.Pandim, Mt.TenzingKhang & Mt.Jopuno.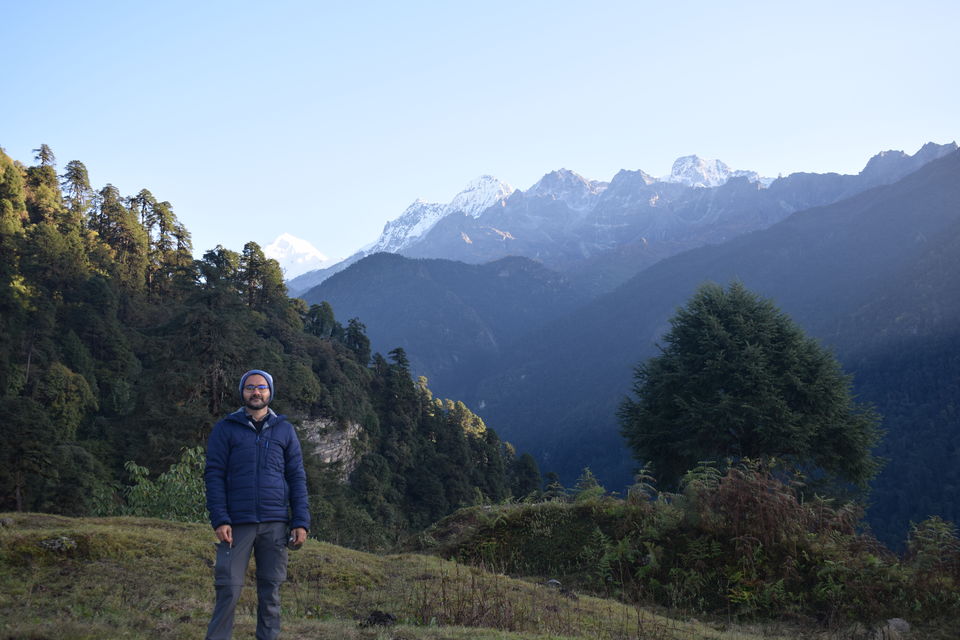 There is also a lake with three floating islands near the monastery.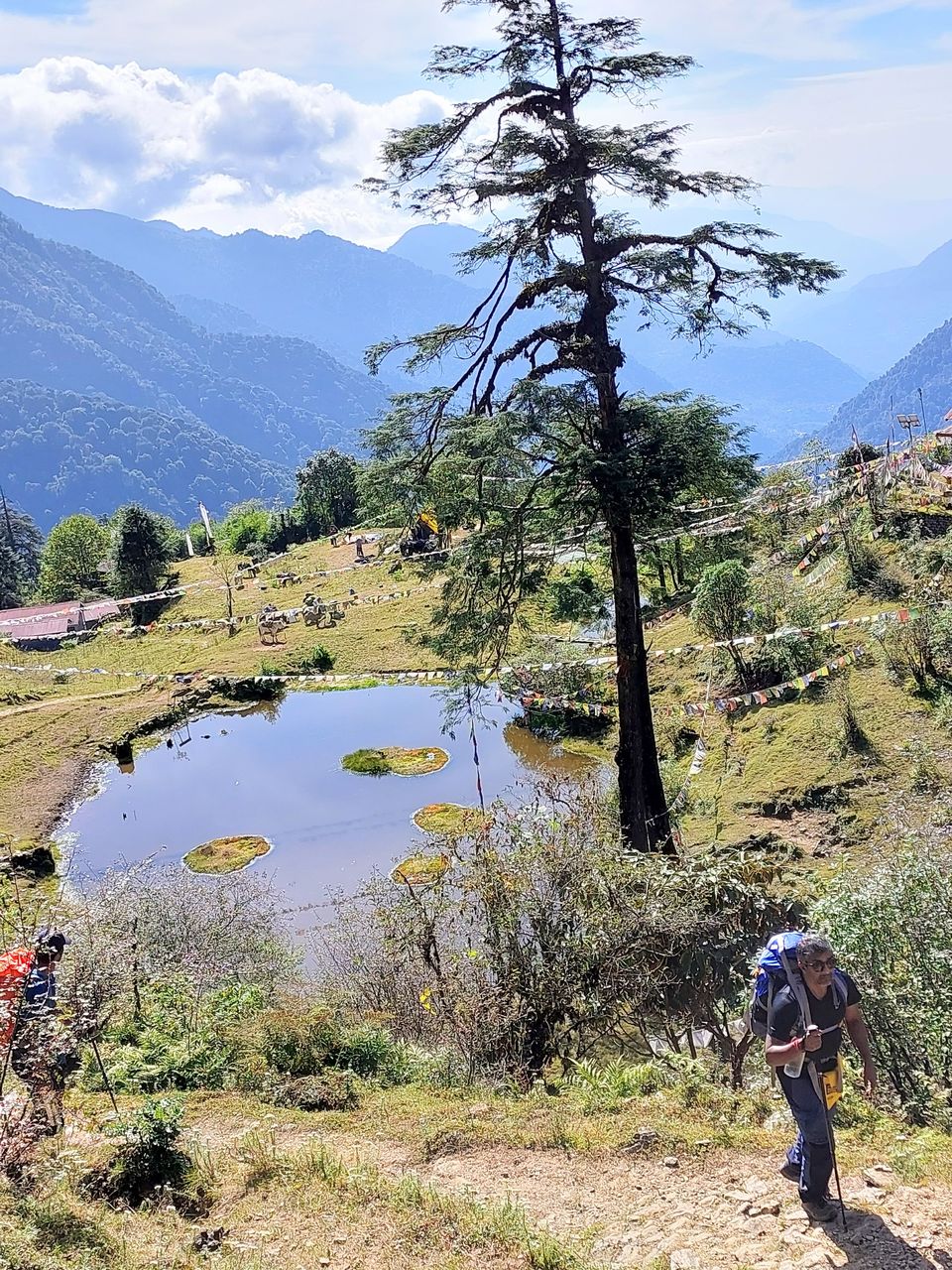 I usually get mild AMS symtoms (headache, stomach upset) at 10,000 feet. So I started a preventive course of Diamox (1/2 tab twice daily) from Tshoka.
Day 4 (Oct 3, 2022):
Though it's a tough climb of 3400 ft to Dzongri, the trail is beautiful. It is made with with wooden planks and canopied by rhododendron jungle. It is truly magical. I wonder who built the wooden trail. must be the villagers of Dzongri.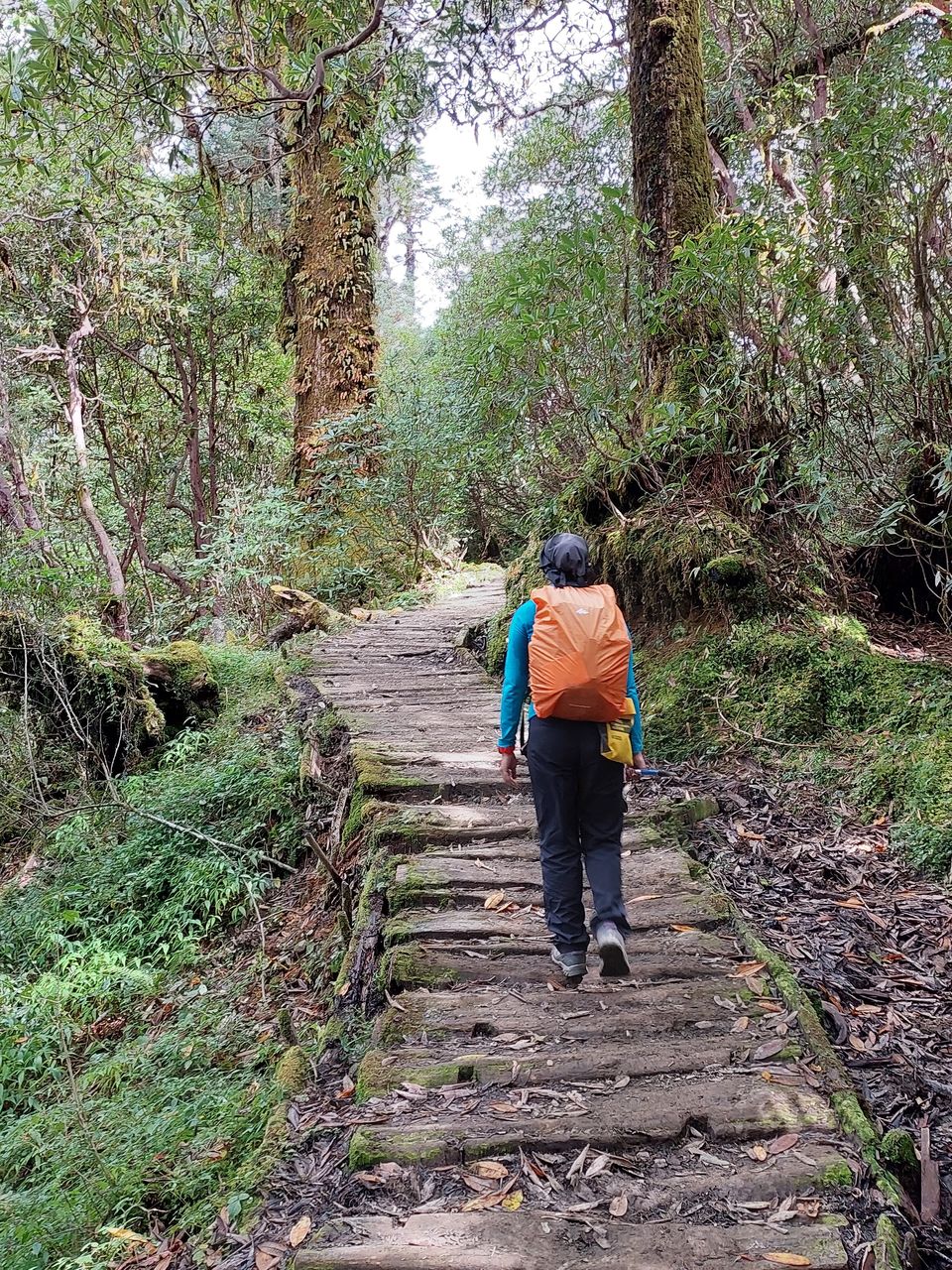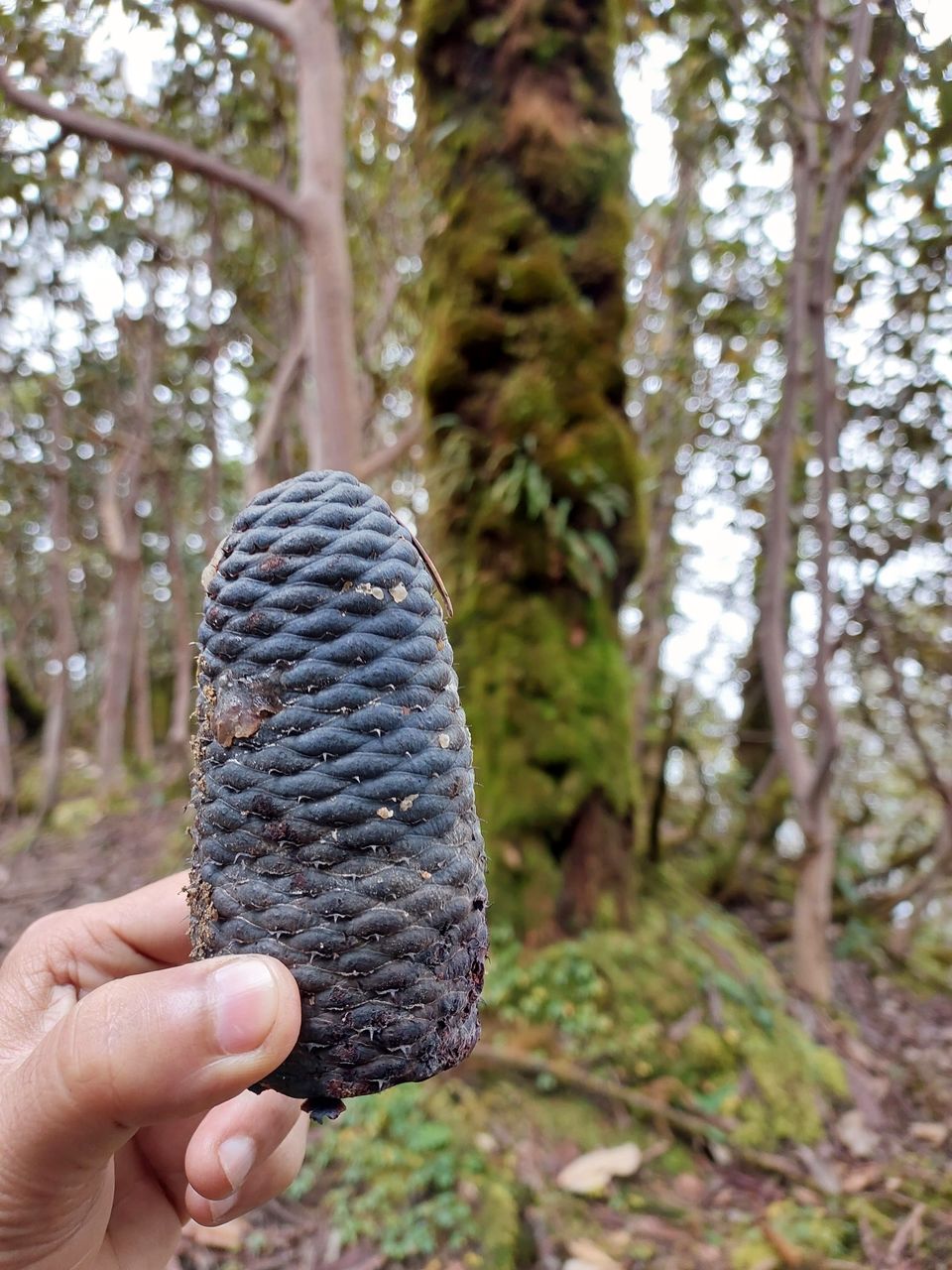 After walking through the moist blanket of trees for around 3 hours, we came to a clearing with a few wooden huts. The place is called Phedang. We couldn't find any water there, I doubt if anyone lived in that place.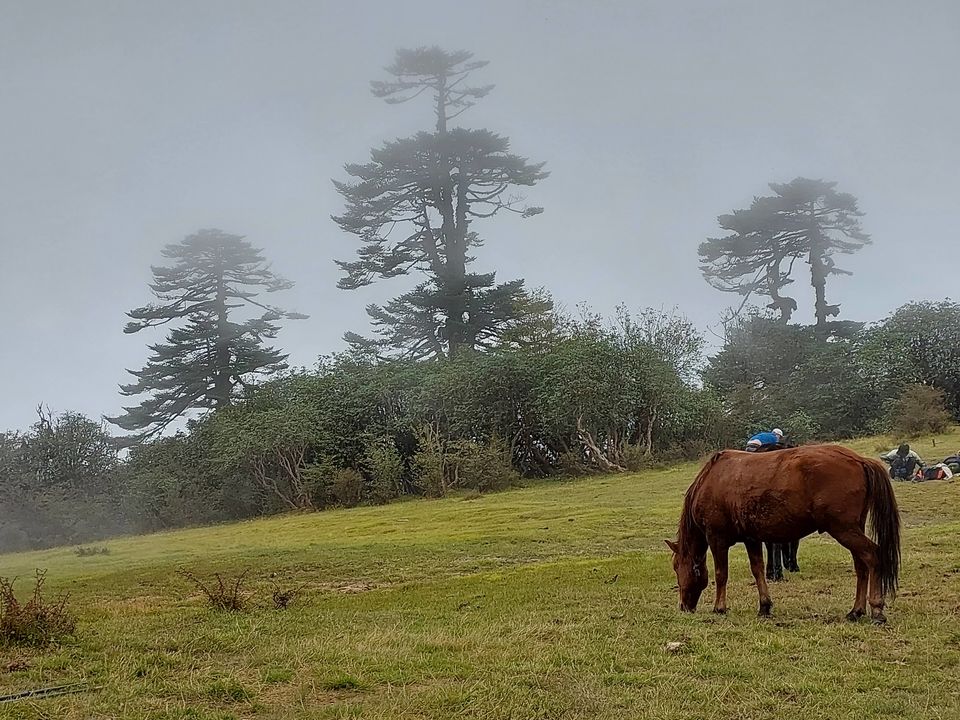 After 30 minutes of post-lunch walk, we reached the much awaited Deorali Top where there is a great view of the mountains. For us however, we couldn't see beyond 2 metres due to dense clouds.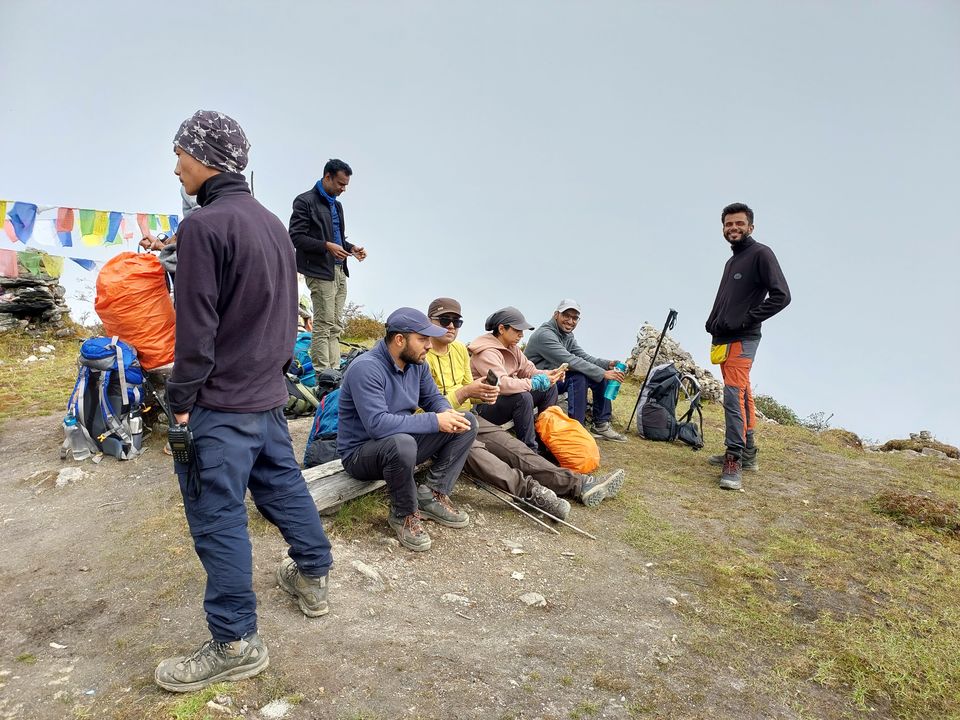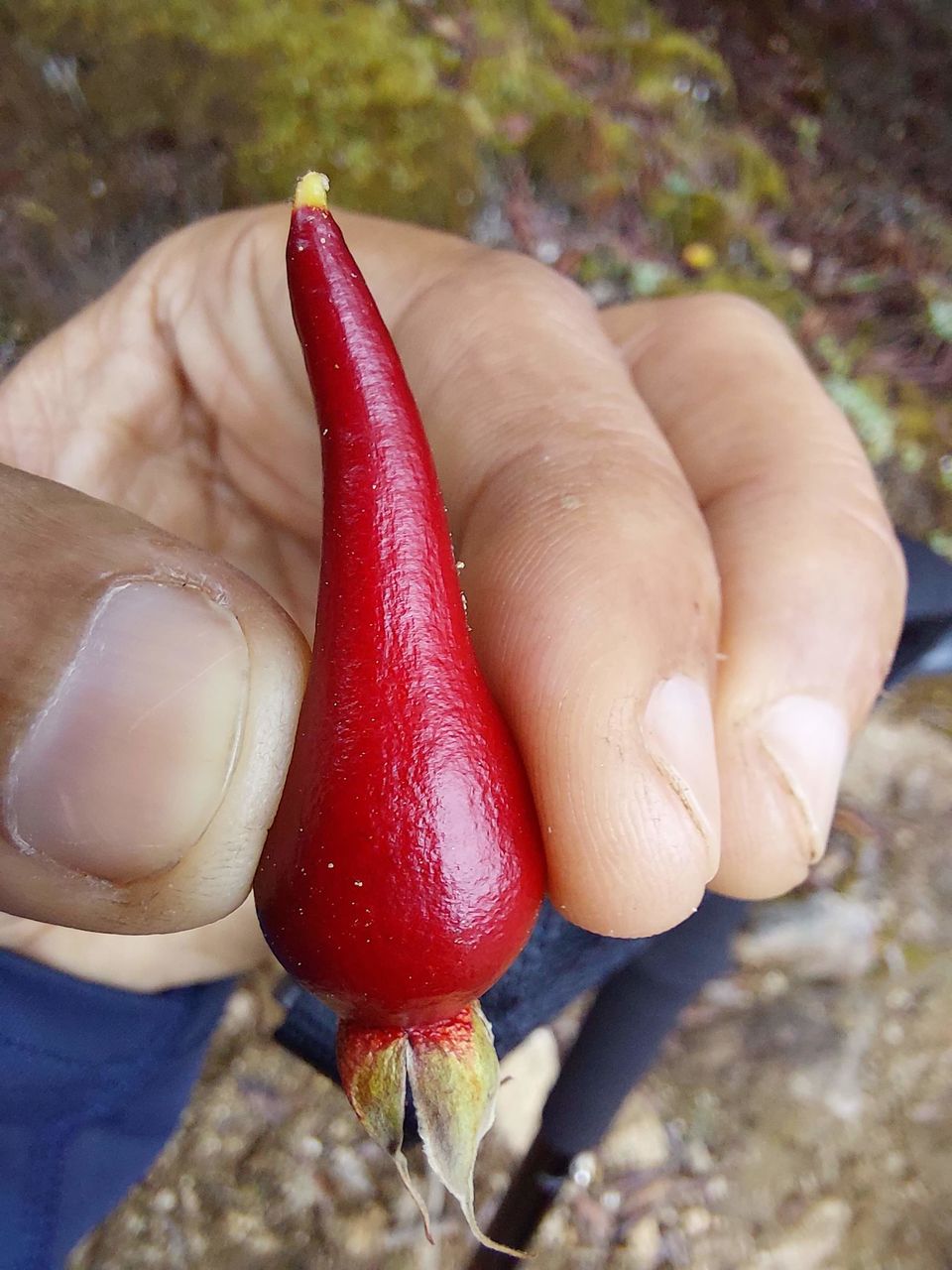 The walk from Deorali Top to Dzongri was mesmerizing. I wasn't tiring at all, as if by magic.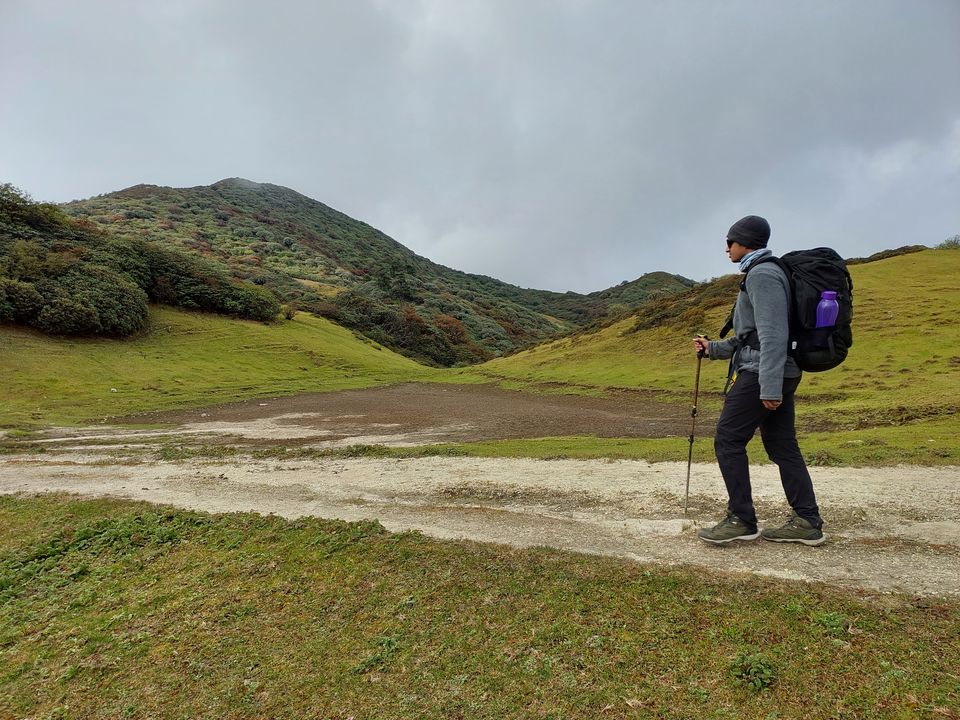 When we camped at Dzongri, we were surrounded by thick clouds, and we could feel the water droplets in the air.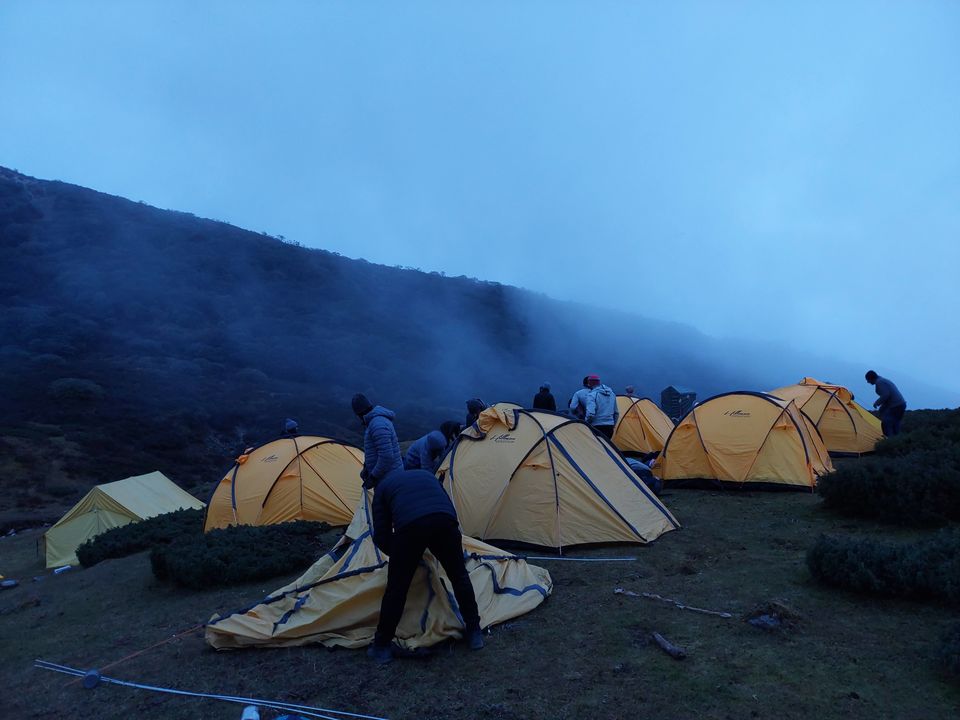 However, the weather cleared up soon and we could see the stars and the mountains shine in the moonlight.
At midnight the rains came pouring. The incessant pitter patter sound mutated to a heavy torrent sound. Water starting seeping in from the bottom of the tent and into our sleeping bags.
Day 5 (Oct 4, 2022) - stuck at Dzongri: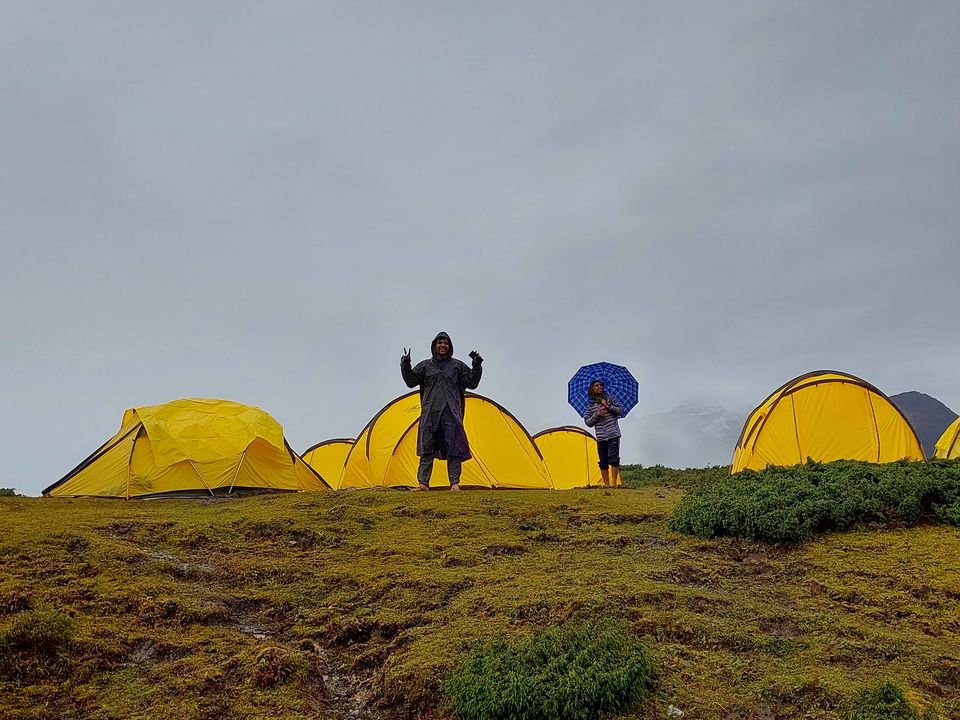 It rained the entire day. We spent the whole day in the dining tent.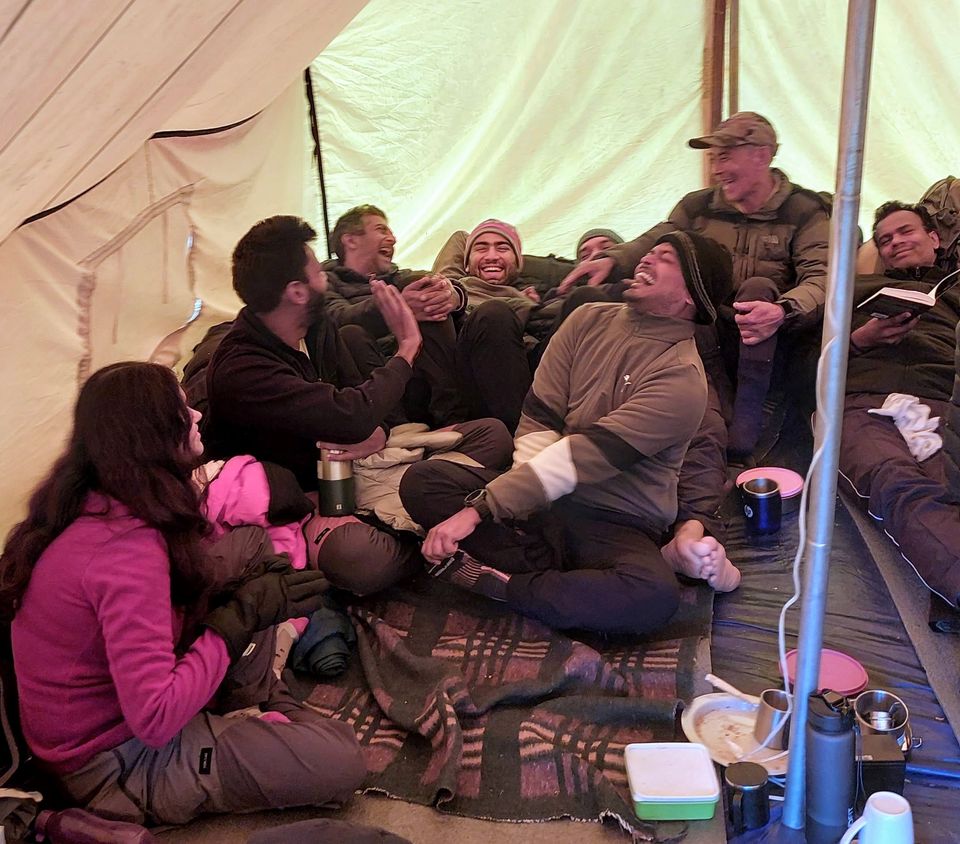 The rain didn't show any sign of letting up. With most of our sleeping bags wet, it was a difficult situation for us. Our trek leader and guides arranged for a large room in the trekker's hut in Dzongri.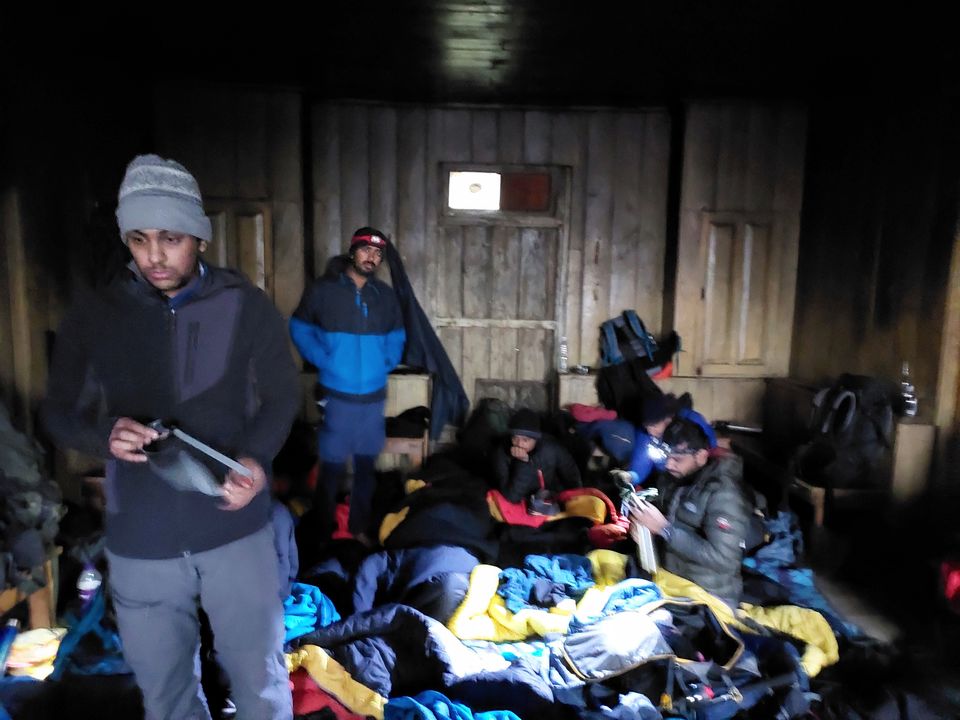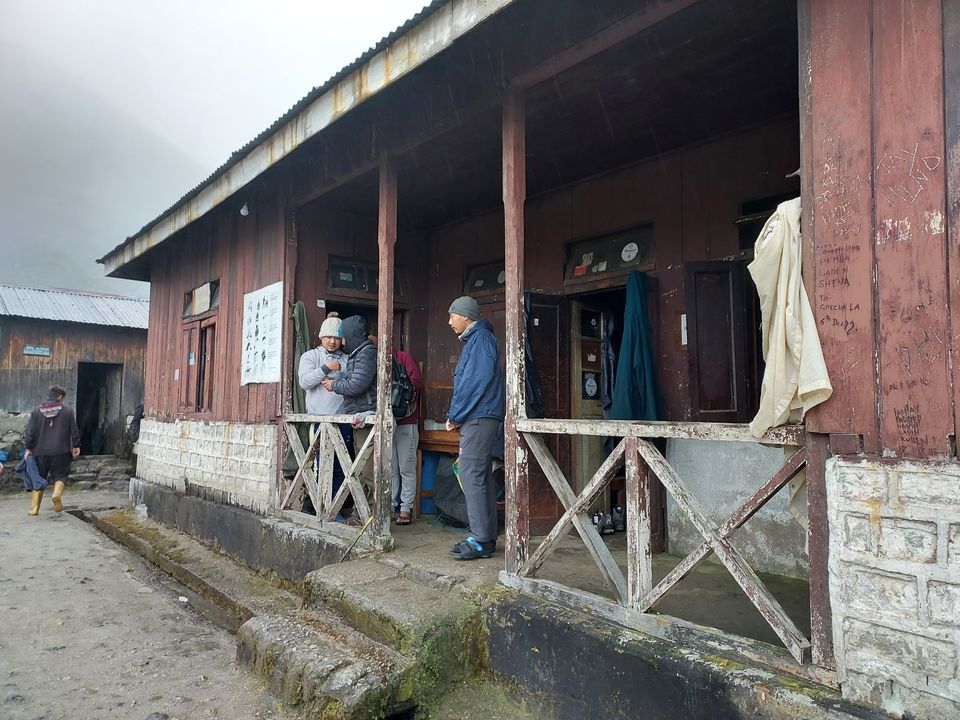 Day6 (Oct 5, 2022) - Heading back :
Despite the rain, we started walking up towards Dzongri Top in the morning. We wanted to salvage something out of this trek. But when we reached char-maney, we realized that it was utterly futile. There was no view. Cloud covered everything on every direction.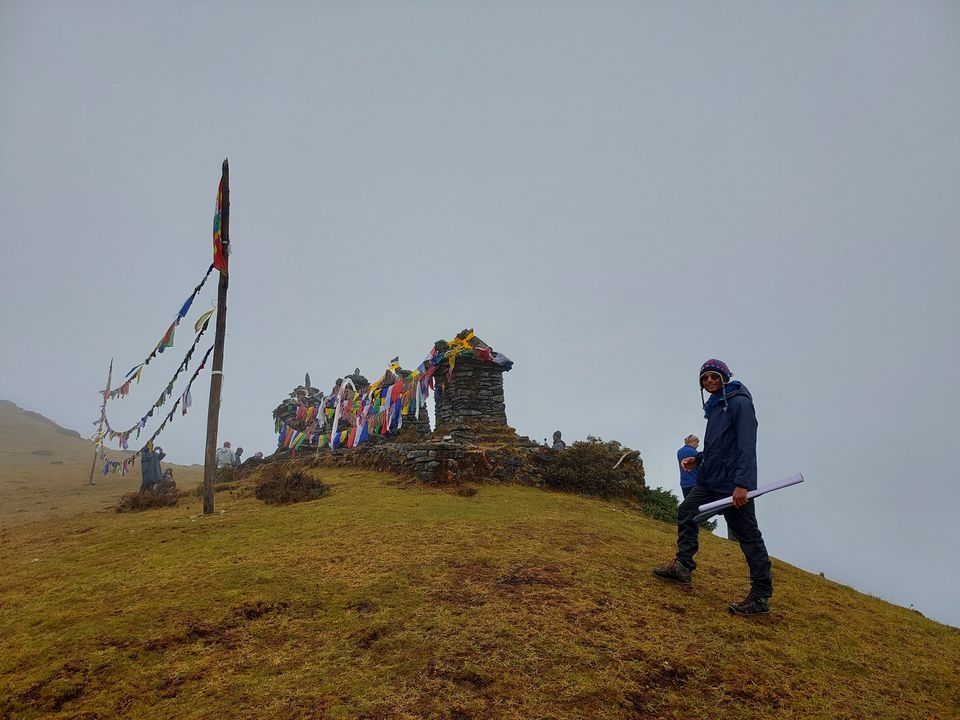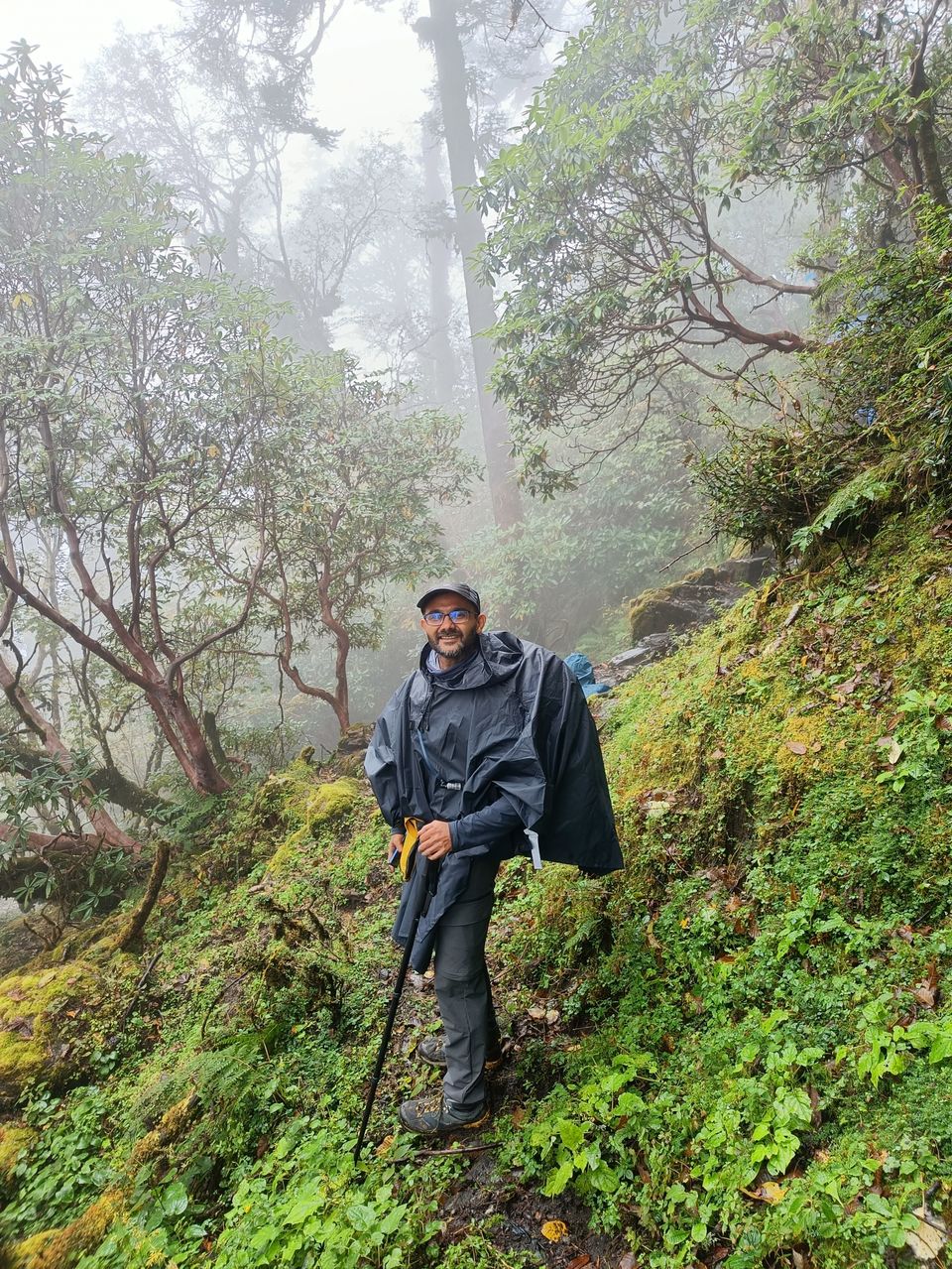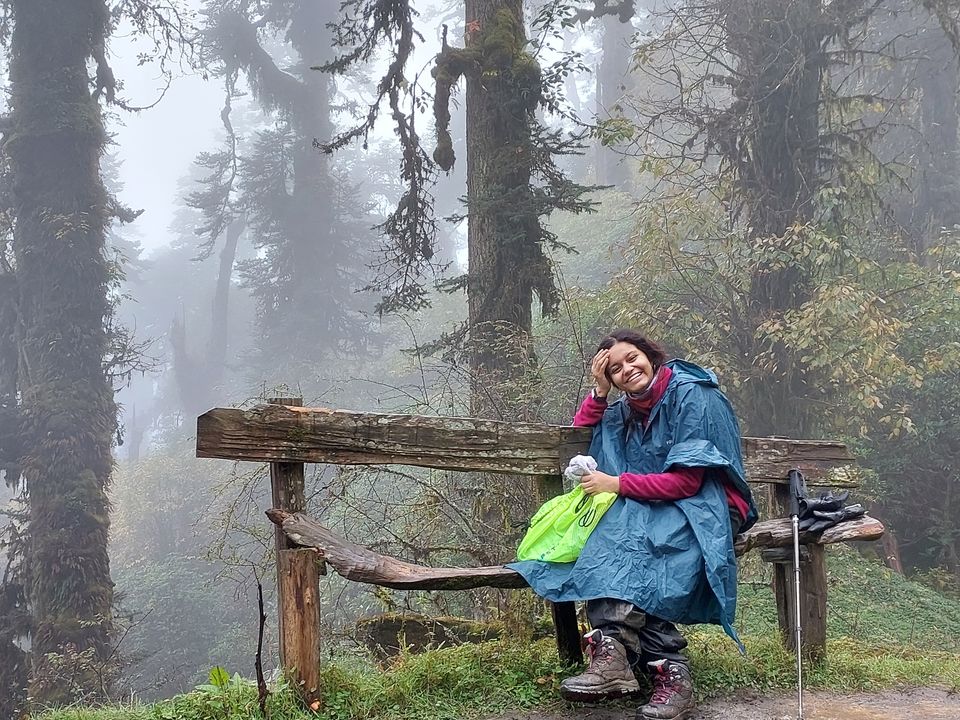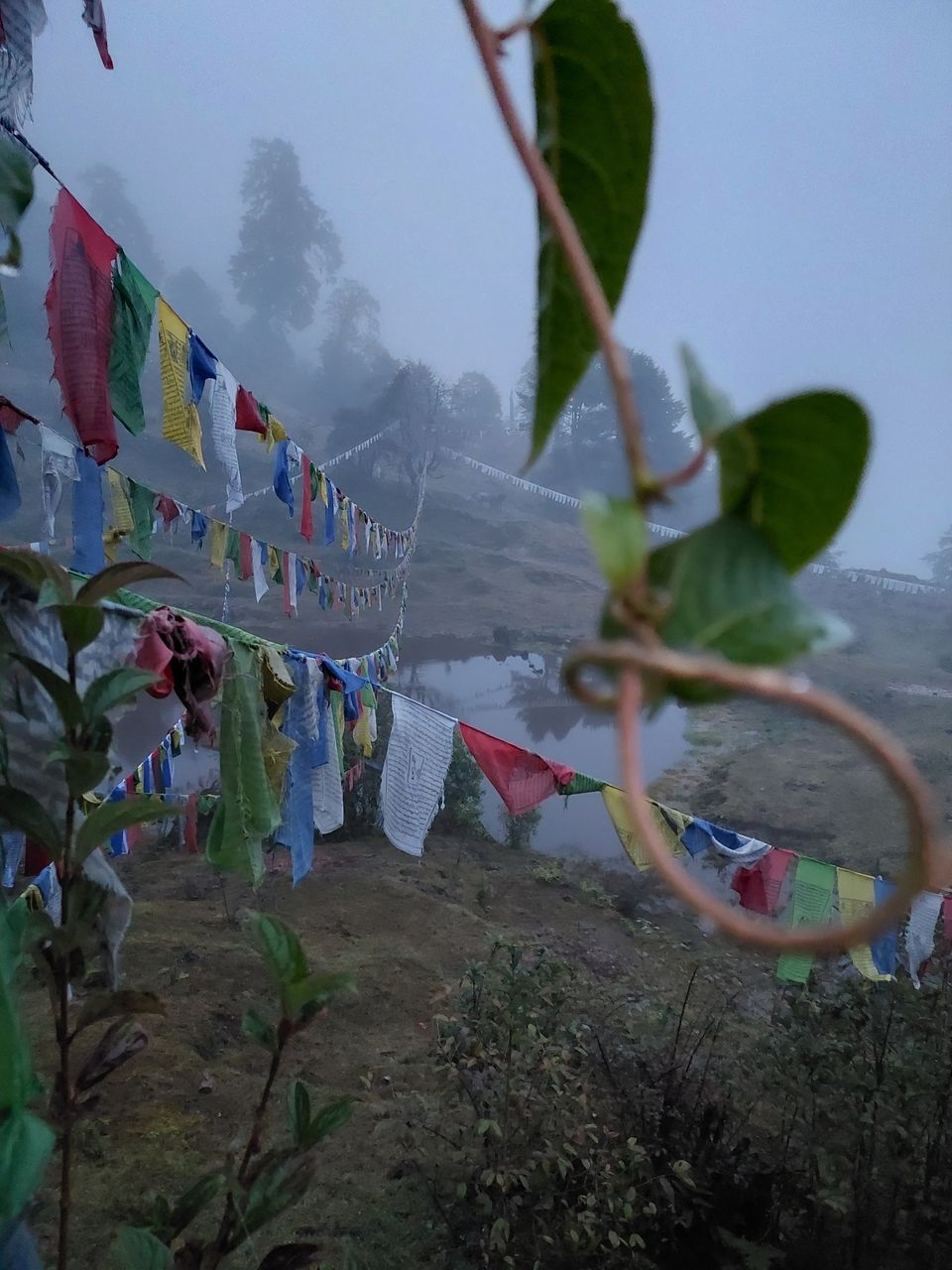 After staying in a trekker's hut at Tshoka, we descended straight to Yuksam the next day.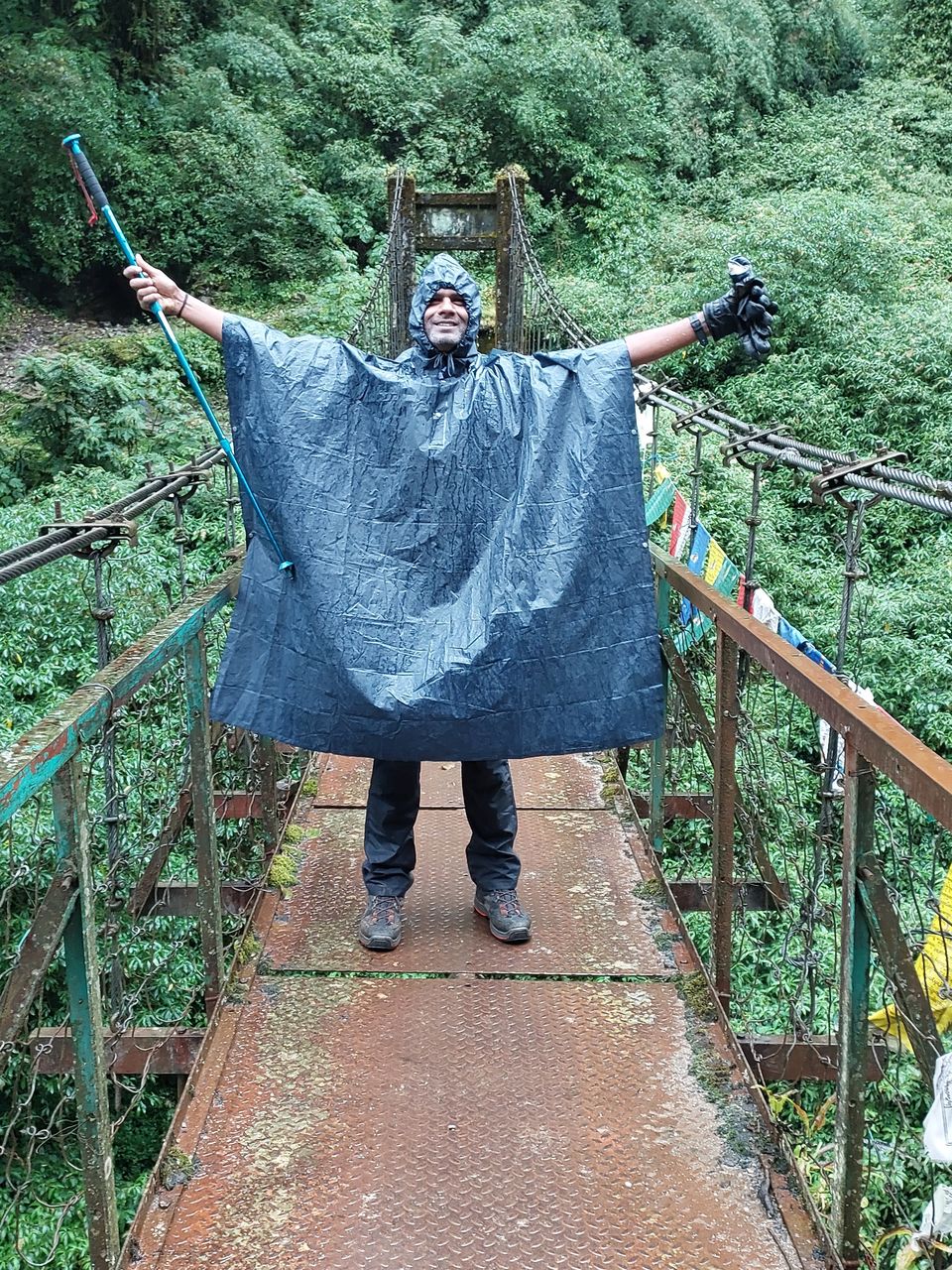 Back at Yuksam, we partied at the Gupta restaurant before heading back to Kolkata the next day.