I have been living in Karnataka for almost 4 years now and have traveled a lot on weekend trips near Bangalore. But longer holidays were normally destined for long hauls. This time the plan was to keep it simple, a road trip covering the entire coastal Karnataka till Karwar. So on the eve of Christmas, I finally set off on this most remarkable journey of my life spread over 7 days.
The next leg of the journey took us to Kerala backwaters and beach destination of Bekal. Although not part of Karnataka this was almost at the border and we thought of it to be a good chance to capitalize on seeing the place as we were passing so close to it. It is a small town that has a beautiful sea facing Fort, a unique backwater, and some very clean beaches. A multipurpose destination that is not there is any mainstream tour plan.

Day 2: (Sunday 25th December, Kushalnagar –Bekal, travel time- 4 hours)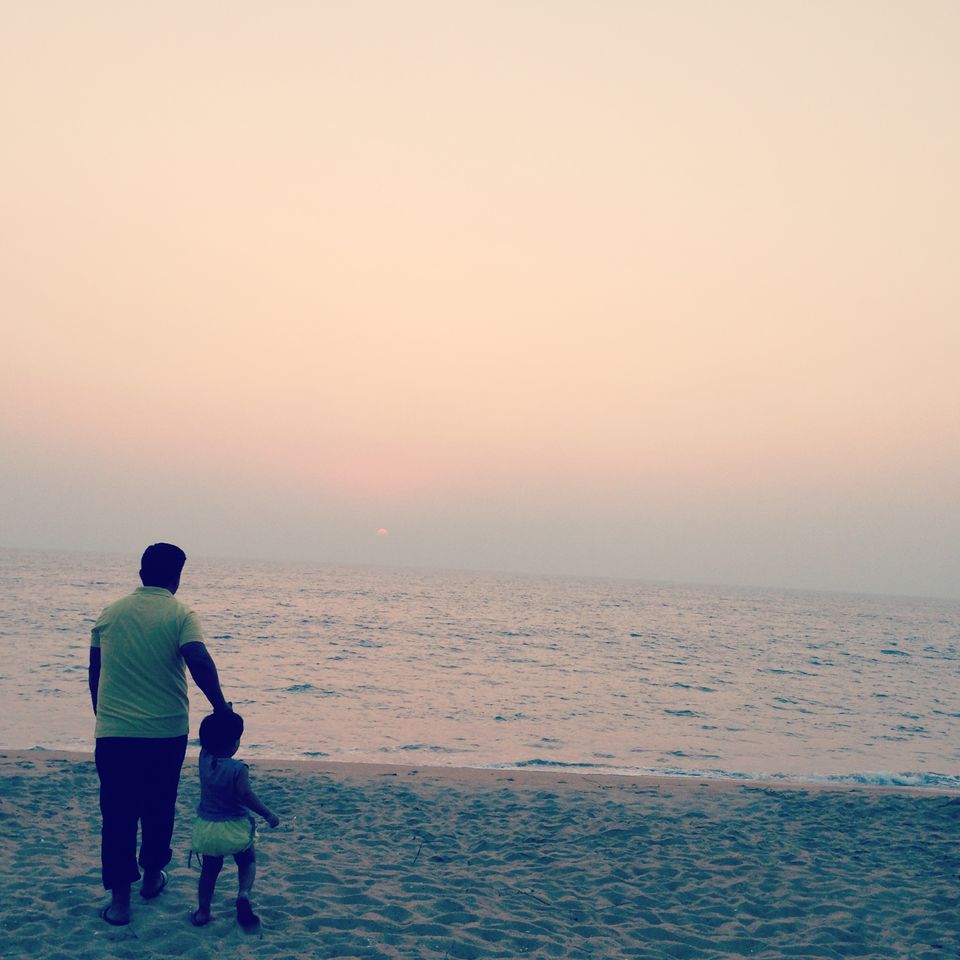 Bekal beach
We started after breakfast and took the Madikeri route and wow what a beautiful route it turned out to be. There were places so dense covered with trees that we had to switch on our headlights. Our next destination was Bekal. The credit for finding this place goes to my wife who while browsing found out about this beautiful place where the shooting for Tu Hi Re song was done (remember the fort where Manisha Koirala is running towards Aravind Swami). The place is not found on any tour map maybe because the place has not been promoted well.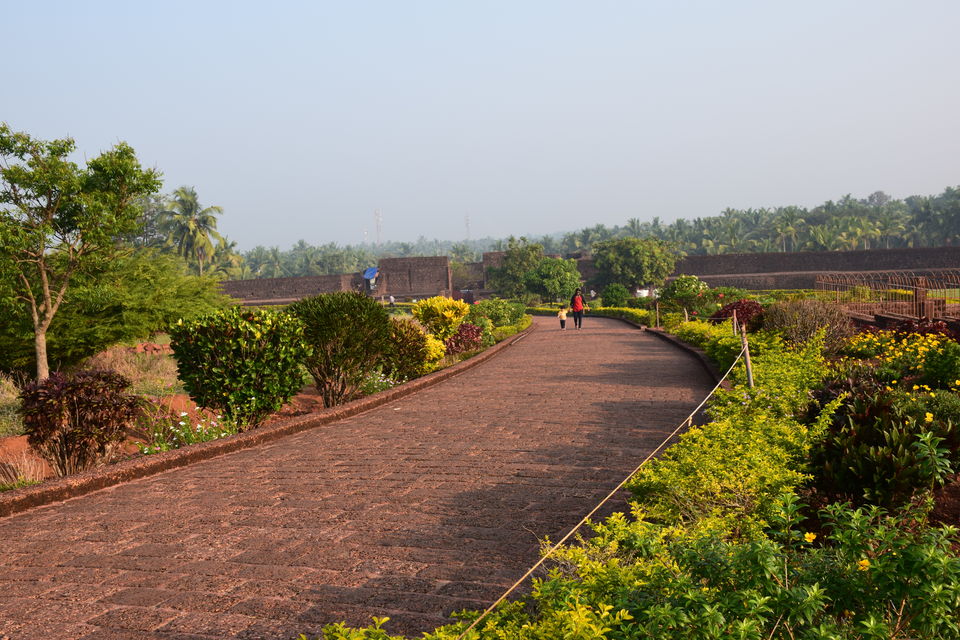 There is hardly any hotel here except Taj Vivanta and Lalit who do not cater to Budget travelers. Although not taking anything away we did visit Taj Vivanta and the property location itself makes it worth the bucks along with the service. Bekal beach is within walking distance and that is where we headed.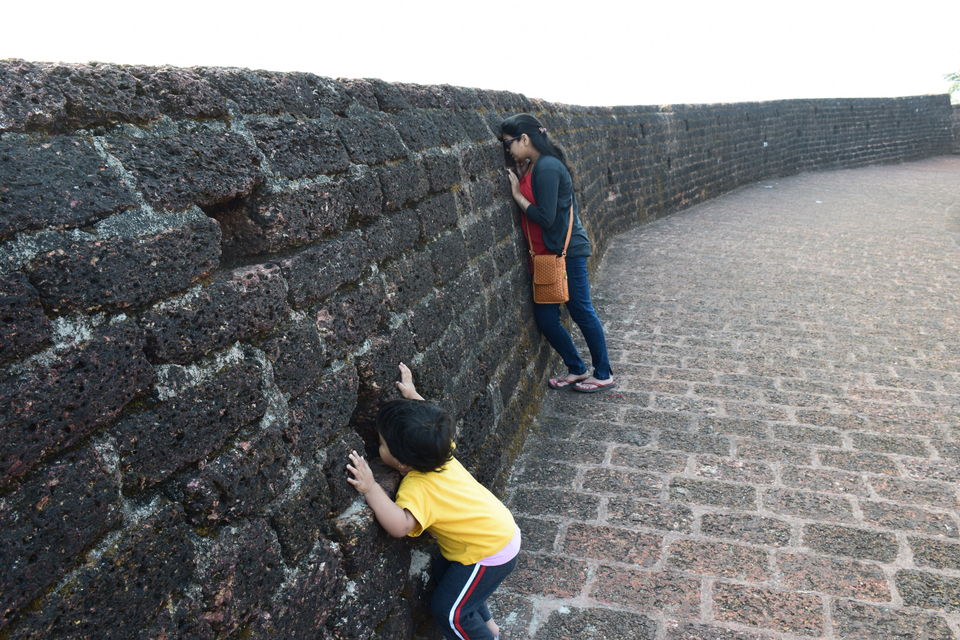 Inside Bekal Fort
Few words of advice here, though, first as soon as you leave NH and turn towards the Bekal road around 5 KM road is in a very bad state filled with potholes and the driving of buses and autos in the area make things worse if you are driving your own vehicle. Secondly don't blindly trust google maps here, the routes are not mapped properly and many times we ended up at alleys where there was no further way. So lesson learned is to look for road signs more than your google map.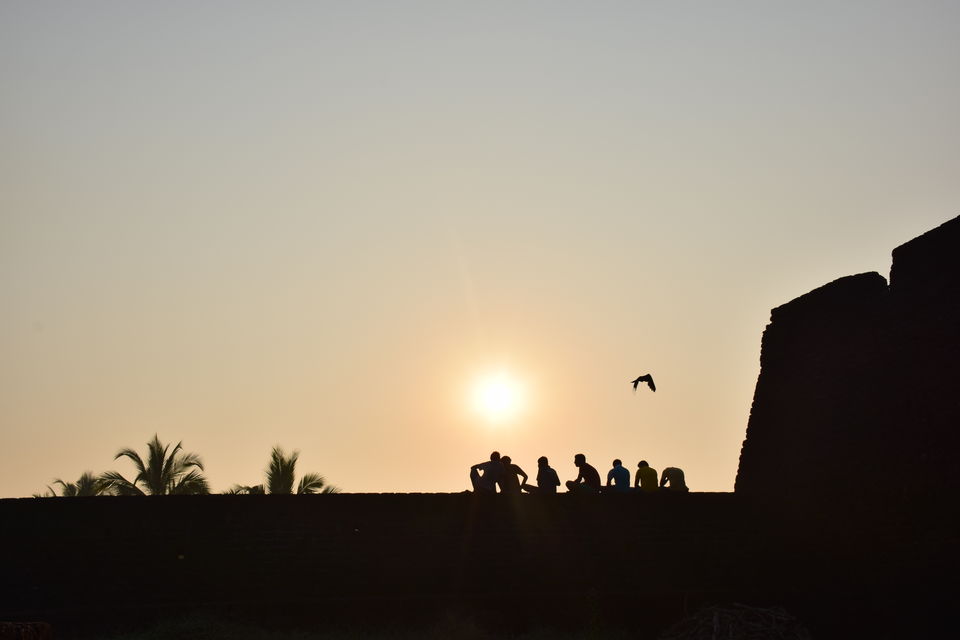 Sunrise@Bekal Fort
The Fort itself opens at 8:30 am so plan accordingly. We reached early and ended up clicking the picture of a group of youngsters who like us were waiting for the fort to open. Finally, it opened at 8:30 a and we entered the fort walls. Once you enter after going few hundred meter turn right and proceed on till you reach the paved road. If confused don't forget to ask. As there is no marking inside the fort for this place where the shooting of movie Bombay happened and which is the best place to feel the sea waves kissing the fort wall we ended up wandering around the place fully exhausted in the summer heat.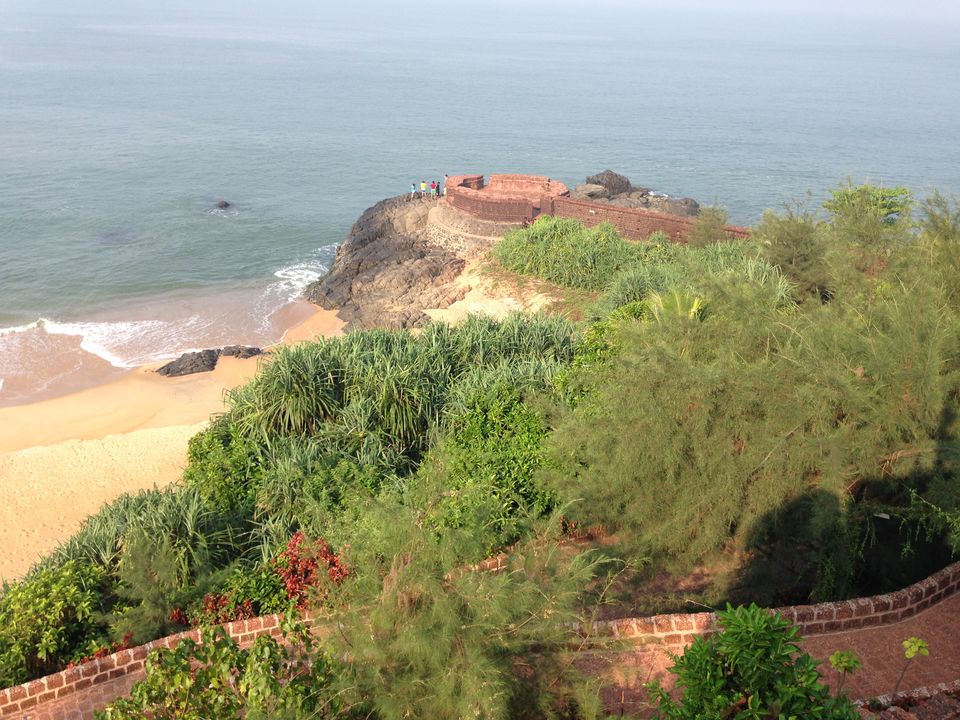 Shooting Spot
The place itself has been well maintained with lawn and red stones. There used to be an excellent resort called nirvana@bekal which was next to the fort but it seems they have closed for good. Beside fort, there is a famous church nearby but it could be skipped if you don't have time. This place has a hidden wonder of sorts in terms of being the twin of Kerala Backwaters near Poovar. There are many boat service here that will take you to multiple cruises, the most famous being the Sunset cruise. It's a beautiful journey amidst all those lush green stretch of trees and water.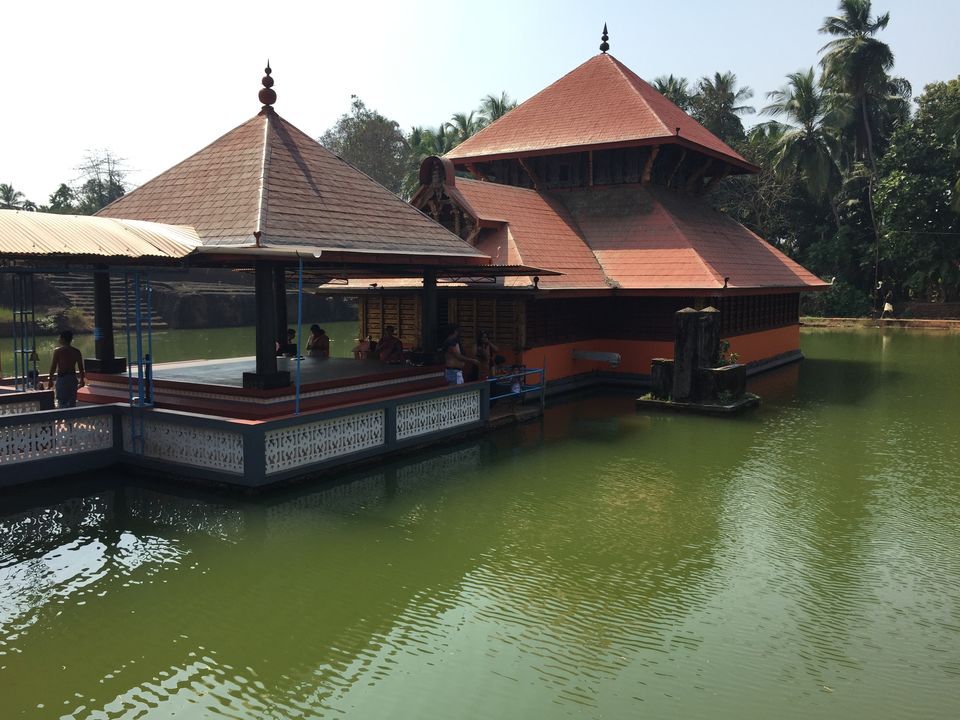 Ananthapura Lake temple
We also visited Ananthapura lake temple. Ananthapura Lake Temple in Kasaragod, built in the 9th century, is the only lake temple in Kerala and is the moolasthanam (original abode) of Ananthapadmanabha, the deity of Sree Padmanabhaswamy Temple in Thiruvananthapuram. The sanctum sanctorum of the temple is reachable only by a bridge. A crocodile at the temple pond said to be 150 years old, is a major attraction.