It all started when the tiger(Appoo) showed us the pictures of Gokarna, he kept on telling us about the beauty of Gokarna and how Splendid the Coastal Karnataka is. Being an unexplored paradise it triggered our(Me and Savin) Exploring instinct. We also started exploring Karnataka on social media, there is something that fascinates us both in looking for places more beautiful than the famously known destinations.
They rightly say," People ruin beautiful things."
People actually do ruin beautiful things. I have seen people doing this to the beautiful waterfalls, beaches, and historic monuments. It's awful. So where-ever we go and try to explore less explored we hit the road and start walking. Keep Walking and you will reach the beautiful destination. We have refrained from telling the exact locations of these beautiful places so they remain intact.
So we started exploring Karnataka. Different cities and different beaches. Beaches look so beautiful on Instagram.and in google pictures. So after exploring for almost a month and sending Instagram DMs to each other of beautiful Gokarna beaches taken from every possible angle taken at every possible hour, We decided to go to Gokarna.
Finally.
We 3 decided something.
That time goibibo came out with an offer that you cannot resist. On the kkr vs rcb match you get points on every four, every single, every six, every wicket every dot ball, Almost on everything you get points which you can convert into travel cash and use it to book anything on Go Ibibo app only if you keep your app open during the match.
That way I and savin earned 1500rs just by keeping the app open during the match.
I and savin met the next day and we booked the round trip to goa in just 3000(after redeeming the travel cash and everything).
We booked a flight for goa because Mangalore was expensive plus getting down at goa and then traveling to Mangalore was the cheaper option. We booked FLIGHT because,
1)flight fare and bus or train fare was almost the same.
& 
2)You are at an advantage when you go by flight. You save a hell lot of time.
We booked the tickets for the two of us. We were very happy. Waiting for 11th June.
Meanwhile 2 3 small developments happened.
Tiger canceled on us(As always 😒).
IPL has been won by Mumbai Indians, AGAIN.🥳
I bought the Indian Cricket Teams jersey for the Karnataka trip.😍
On 10th June savin came to Dombivli from Pune and we went for last-minute shopping in the evening. our last-minute shopping included sandals, raincoat, Plain color shorts, toothbrush, Paste, Rain cover for bags. That's it. Only that much for last-minute shopping. We shopped then we left for home. We decided to go by train just to save money and left our homes by 11 PM.
The plan was to go till Vileparle by train and then auto to Domestic Airport. Sab set hai.
According to the plan we met at 10.45 and went to Dombivli station.
We caught the last slow train for cst.train was half full. we reached a vile parle at around 1.00 AM. And from there we took an auto for the airport. We paid him 40 rs.he was happy we were happy. We were happy because we have saved so much money because we came by train. Dombivli to the airport take up to 1000 rs by cab and we reached there in just 70 rs.YES, you heard it right only 70 rs. It was 2 AM when we reached there. And only Starbucks was open and as the coffee lover we are, we went in to have a coffee. We ordered our fav coffee which we order every time is caramel frappe.we took our coffees from the counter and sat on the nice empty couch. I just love to sit on the couch, especially on Starbucks couch.they are beautiful. The ambiance is so beautiful. The coffee smell, dim light, your favorite coffee, and 1 superb Plan.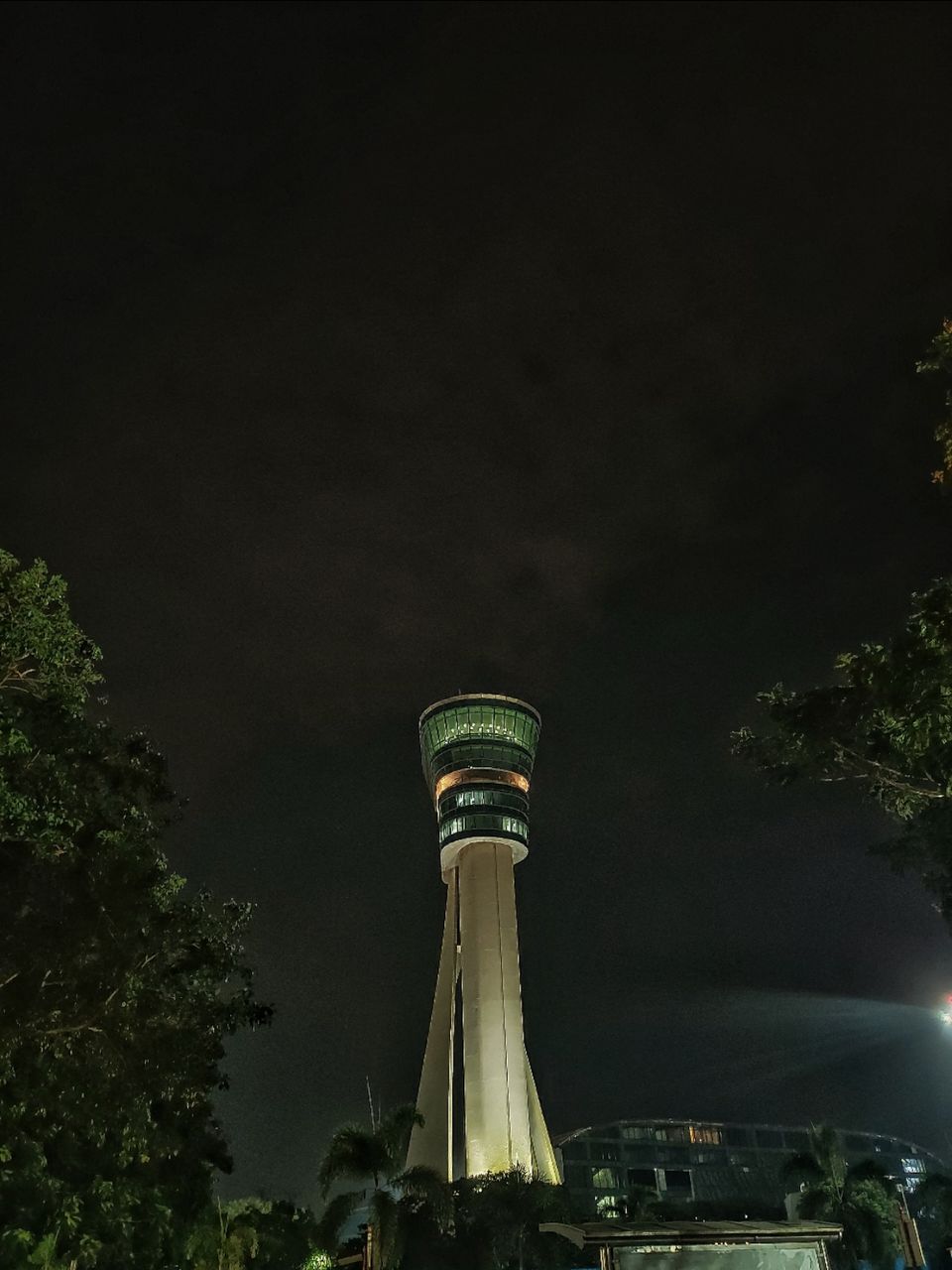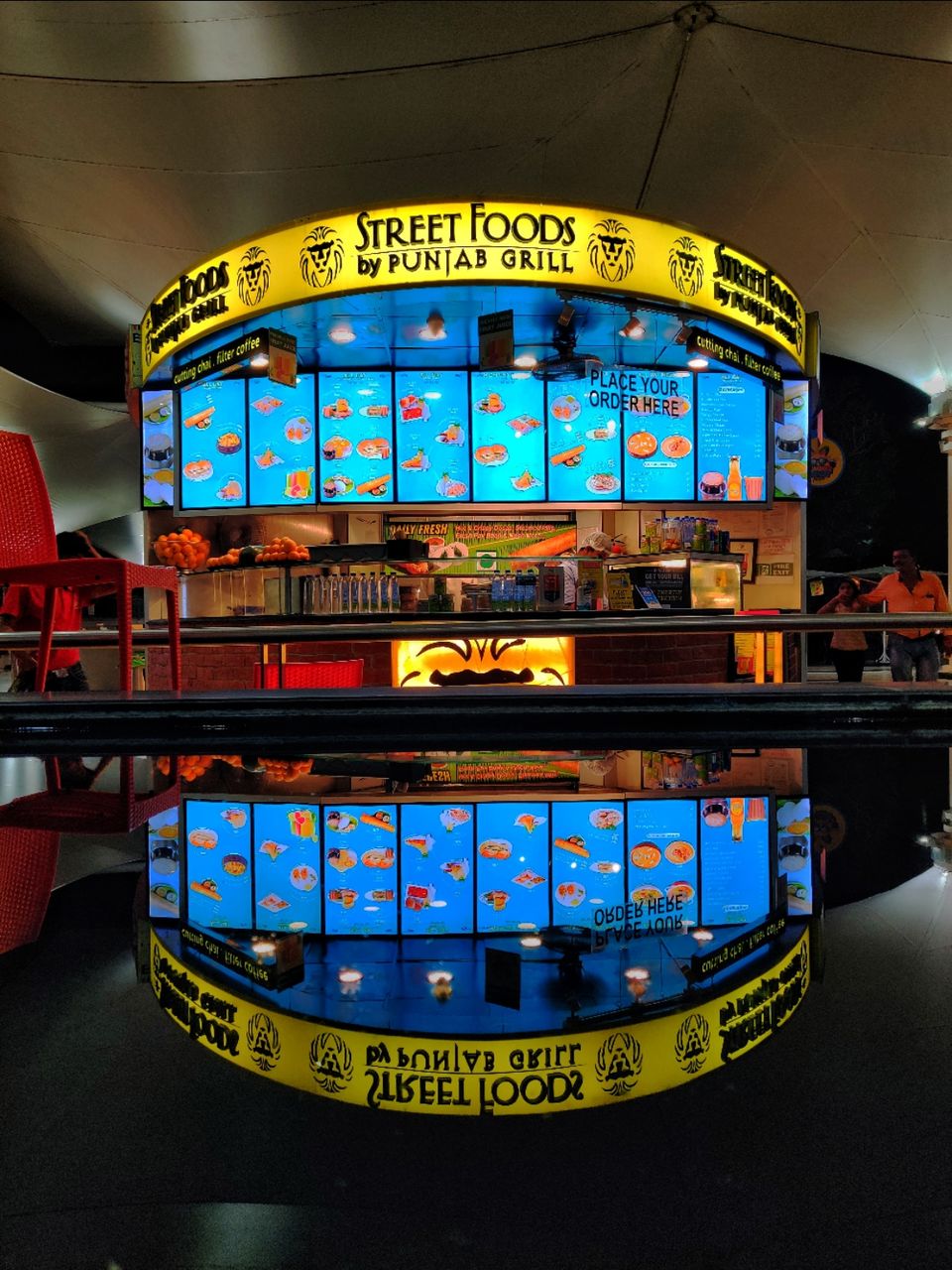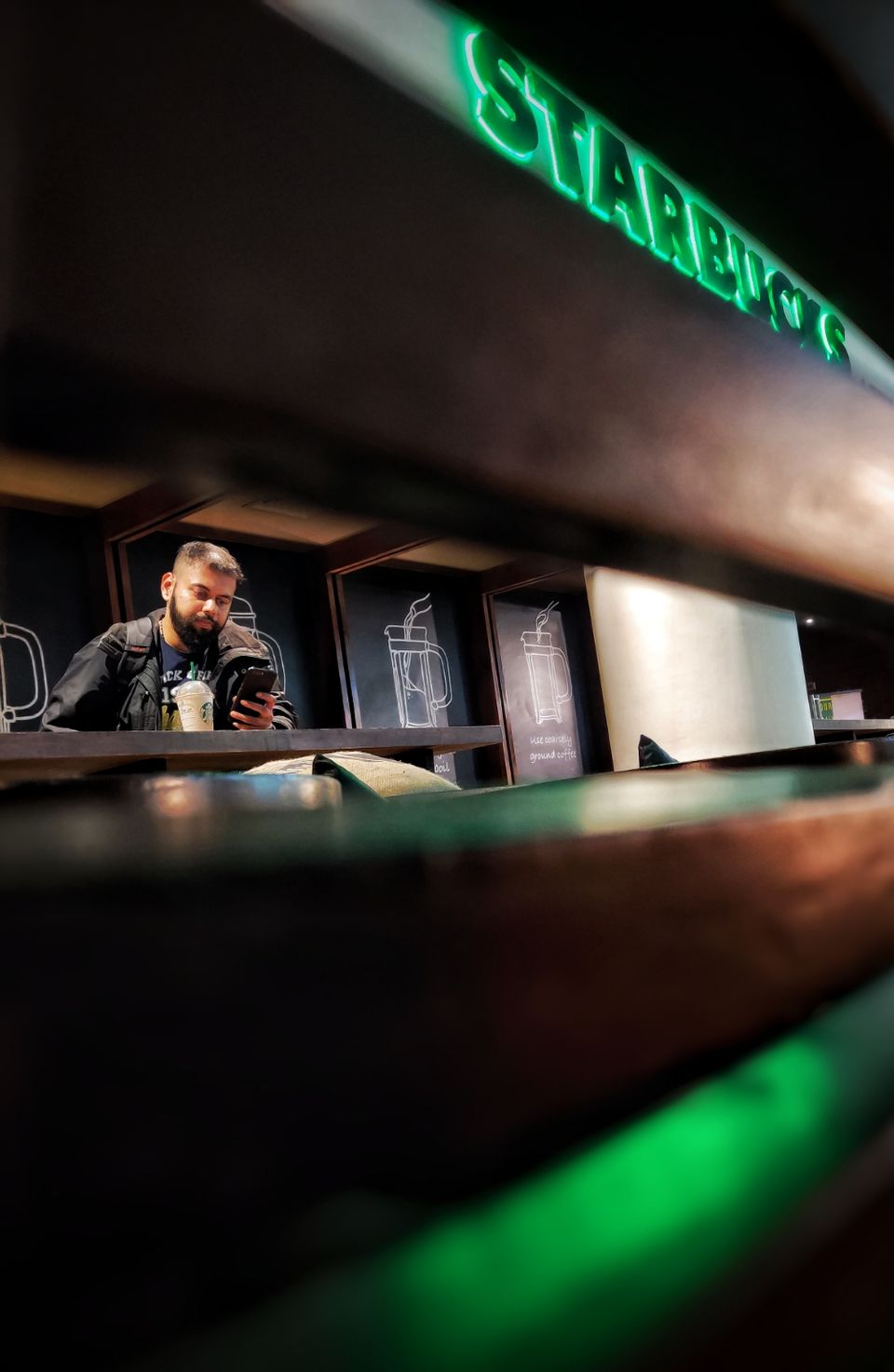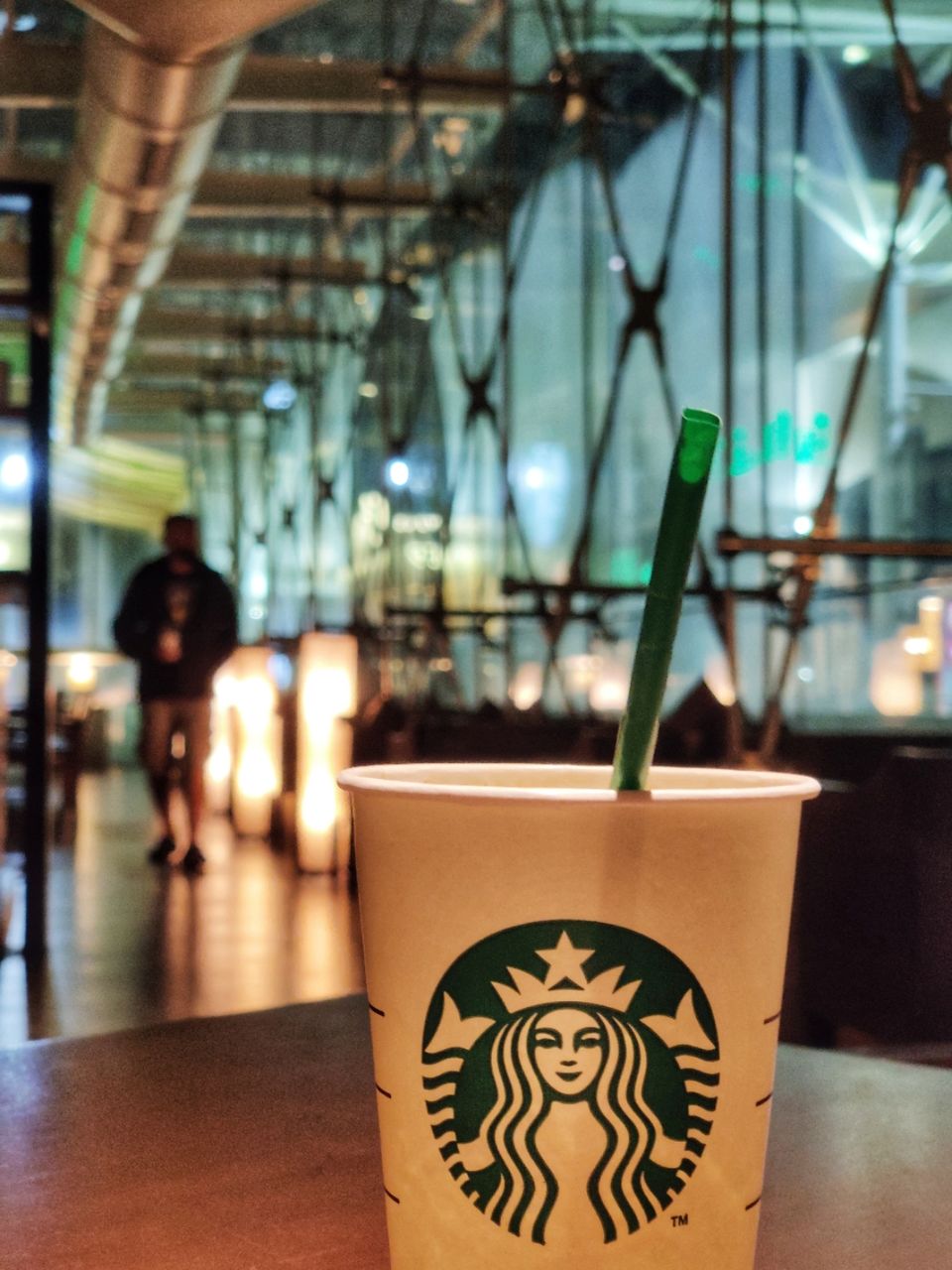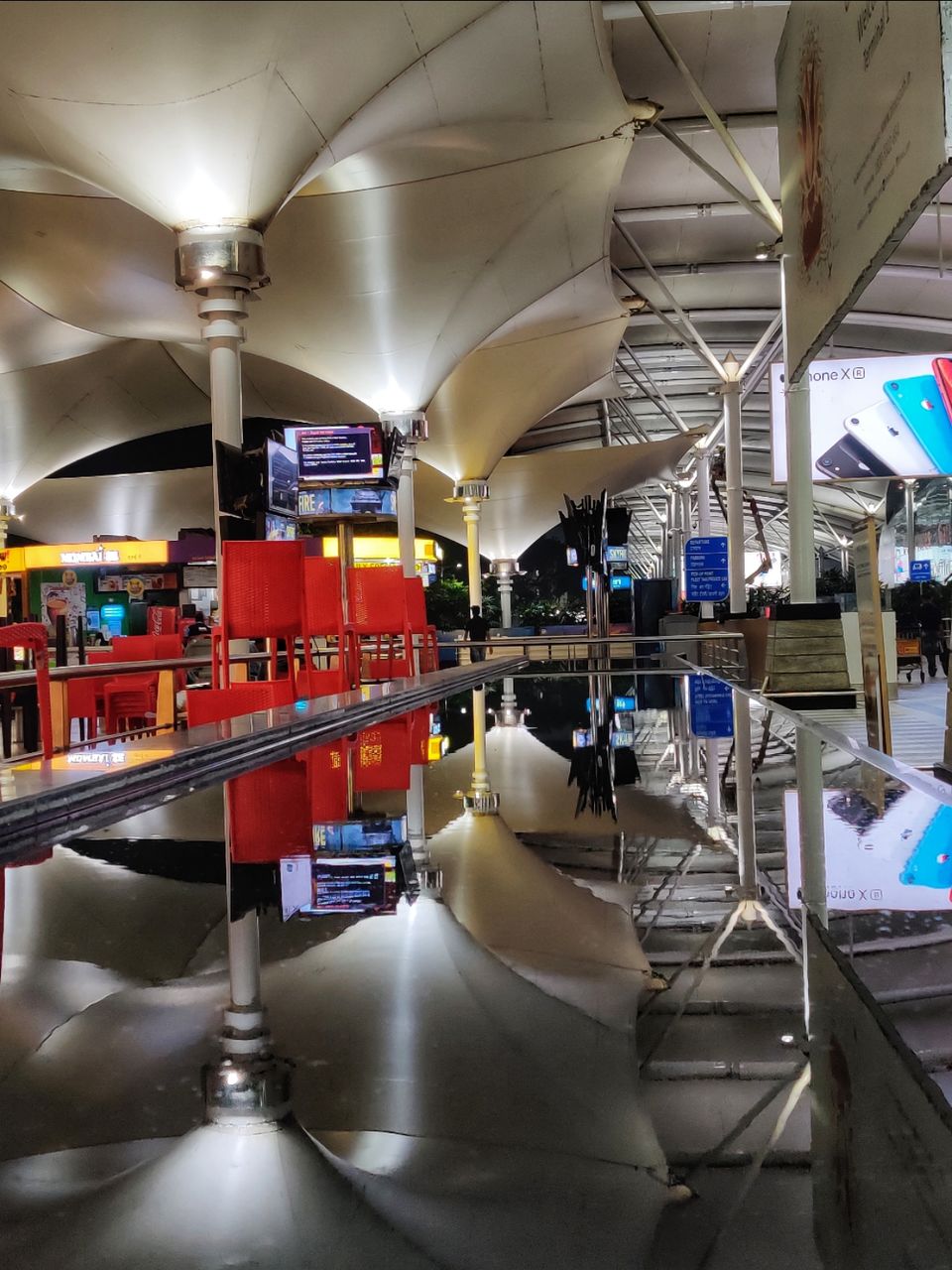 While sipping our coffee we discussed the plan. Savin opened the map and showed me how we are going to travel. we decided to go to Mangalore first then Udupi then Gokarna and then best for the last Goa. We had coffee we had our plan we entered Mumbai airport. Such a beautiful airport. Airports are so beautiful. So many different brands shops, So many different people going to so many different cities, Some are traveling for work some are to meet their loved ones, some are coming back from work, some are just going on leisure trip.it's beautiful. I felt like a 5-year-old boy who looks at everything around him with the utmost excitement. I was just going to shops and I kept observing them I observed the people who work there. It's my fav past time, to observe people and trying to know where they come from where they are going and what's their story. When I have nothing to do, I do observe Humans are such an interesting subject to study. We boarded the plane. I was so excited that even after not sleeping for the whole night I was wide awake. I wanted to experience everything. I did not want to miss out on anything. we went to our sits. Fortunately, I got the window seat because the person who was sitting on the window sit wanted to sleep on his girlfriend's shoulder. I was happy because I got to vlog. It was 5 Am and pitch black outside. I sat on my sit looking outside like a 5 yr old child. I wanted to watch everything and store that in my memory. As we took off, I saw breathtaking views of Mumbai. Mumbai looks beautiful in the night from up. I wish I had an apartment somewhere on the 50th floor from where the whole of Mumbai is seen. Added to the list. On the other hand, where savin was sitting, he was getting a sunrise view.OMG.it was the best sunrise I ever saw.little orangish color on clouds. There are too many clouds up there. It was Magical. It Felt Like a Dream. We were so engrossed in watching it that we forgot to click the pictures. Sorry. We reached Goa in just 45 minutes. Then we had a sexiest public washroom experience at GOA airport. Sexy Dark grey wall color and Very creative Wash Basins hanging outside. These washrooms were made by Kohlar and o boy they have some seriously creative minds working on their washbasins and Commod designs. You have to go there to admire the beauty of the washroom. Admiring the beauty of washbasins and Commod's we came out of the airport.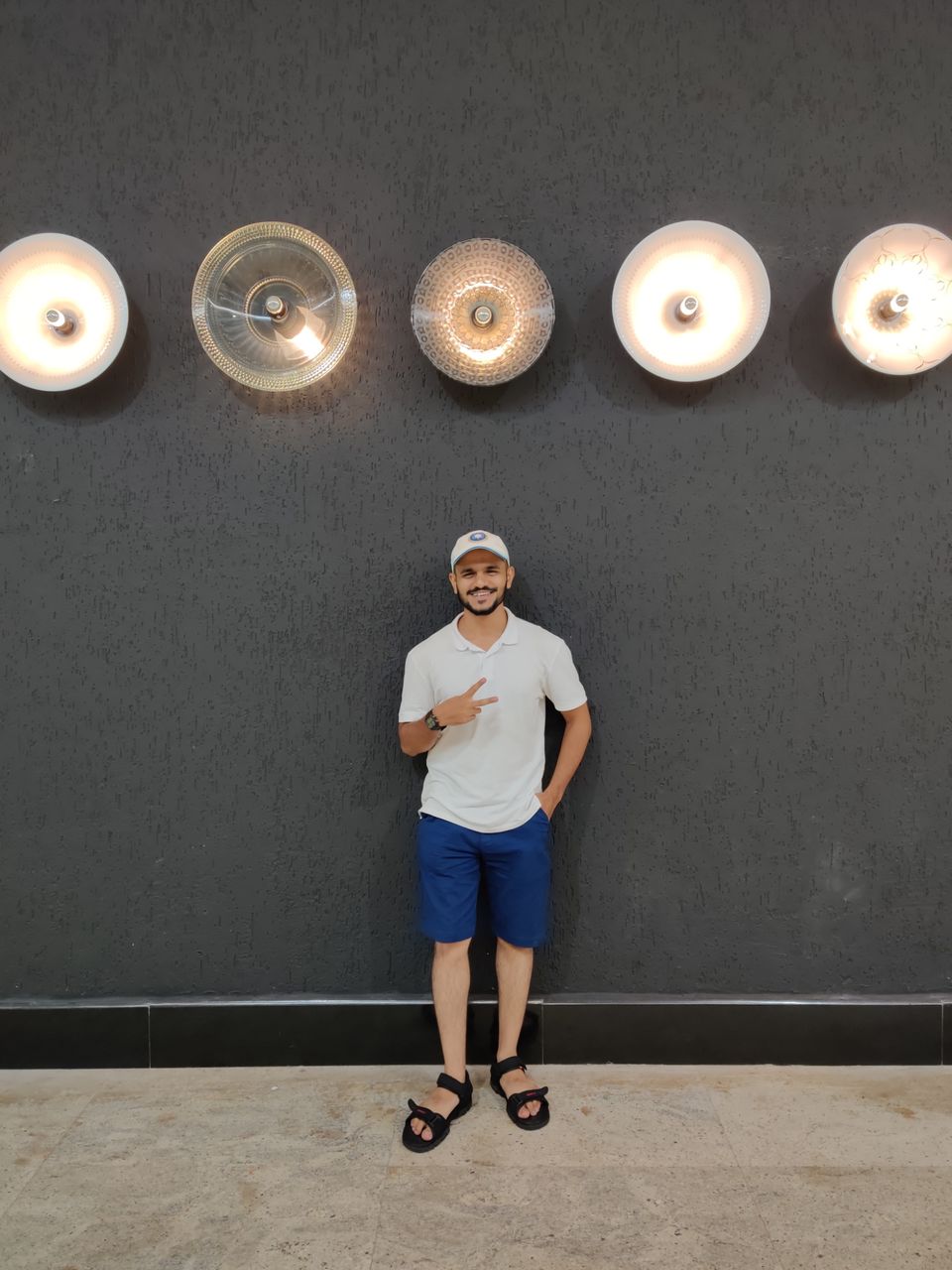 A lot of taxi wala came to us for a taxi. But we were on budget mode, so we came all the way out of the airport. It was drizzling out there and we immediately got the bus to madgaon. Taxi from Goa airport to madgaon takes around 700 to 800 rs and Bus takes only 15 rs per person. We reached madgaon depot in 30 mins in just 30 rs. We have saved a lot of money here. we were hungry so started looking out for the restaurants.and after looking around for like 15 minutes we found a restaurant called KAMAT'S. We went there had a bun. We call it a bun in Mumbai. Its made of maida, and banana.tastes great when served hot.then we had coconut Uthappa. It was the best uthappa we ever had. I vlogged for sometime after that and then we took a bus to Malegaon station. the bus left us there in just 10 rs. We went to the madgaon ticket window took two tickets for Mangalore and ran to the platform. we ran because we thought we are late for the train but after reaching the platform, the announcement said, "Mangalore Jaane wali train made ghanta deri se chal Rahi. Asuvidha k liye khed hai."
Hhhhhhhhhh So relieved. This was the first time I was so relieved because the train was running late. the train comes to goa at 7.21, we were there at 9.21.still it was late by half an hour.
Great Indian railways.
We didn't have anything to do on the station so just to pass the time we sat on the bench and decided to stare at 1 point continuously. Like the teacher used to tell us in school, remember? Concentration k liye pen k nip ko continues 5 mins k liye dekhte Raho.
5 min ha.
We had half hr and we had to do something.so we unknowingly started staring at something which we don't remember. We don't remember anything because we were zoned out.zoned out because we haven't slept for the last 24 hrs.
Jaise hi hame pata chala k Hamari train aa chuki hai hum bags uthake general dibbe ki Taraf prasthan Kar liye aur train aane k bad humne jump karke apni sit pakadli.
Purani aadate Kabhi nai chutti.Mumbai boys.
Jump karke train me ghuse aur Dekha to train
poora Khali hai. Humne do sit pakadli apni bags rakhli aur bas so diye. Jab meri aankh khuli tab hum log udipi cross Kar chuke Aur mangluru aane k liye bas aadha ghanta reh Gaya the.savin was already awake. It was drizzling.to climate bahot badiya tha.everything was feeling different. The color of the soil was different then the green color was looking different. Maybe it was looking different to us because we haven't been on the road for the longest. There was silence for half hr and That's what we needed the most. In the next half, hr Mangalore station came. Sorry, not station but The Junction.we got down on the Mangalore junction. when we came out we were greeted by a bunch of auto wallas who were trying to get some business out of us.after dodging everyone we came out on the real road. we thought we will book ola or uber and then we will travel. But ola uber was not available. Then we saw that someone was following us. I guess he knew that we know that he is following us.because when we turned around and looked at him he came to us.
Aslam - Auto sir? Sir yaha se city bahot dur hai aapko auto Karna hi padega.
We - Nahi hum Chalke jaenge.
Aslam - Sir aaiye na baithiye Hamari auto I hum chod denge aapko.Kaha pe Bhi Jana hai bol do hum chod denge aapko.
After thinking for a little while and consulting with google maps we decided to take the auto. So Aslam took us to his auto. Even autos here are different. we sat in his auto and started talking. We talked about Mangalore,bhaijaan movies, hotels, beaches in Mangalore and so on.
Aslam was saying ki Mangalore itni acchi jagah hai k jo aadmi 1 Baar Mangalore aata hai wo wapis Mangalore aaega hi.  
Some serious self Promotion here.  Agar tum wapis Mangalore aaoge hi to tumhe auto lagega hi aur main to hu hi idar.
Pro Tip 1 - If you are from Mumbai then Tumhare Liye yaha k auto fares bahot jyada hai. Jo distance cover Karne k Liye tumhe Mumbai me 30 rs lagenge waha pe your log aapko minimum 200 to charge karenge hi. It depends on your bargaining skills.
Then he asked us about the stay. And So naive we were we told him that we have to find a place to stay and nothing is fixed yet. Wo to hamare Piche hi pad Gaya. sir aap budget bata na Mai aapko acche hotel like jata hu, Kitna budget hai aapka 800 rs, 1200 rs, 1000 rs, 3000 rs ...aap batao to Sahi sab hotel hai mere pass.
Pro Tip 2 - There are two stations in Mangalore. Mangalore junction and Mangalore central. Mangalore junction is far from the main city and you don't have any other option except to catch an auto from outside to reach the main city, Whereas Mangalore central is in the city and everything is nearby from that station.
We reached the hotel after about 10 mins of walking. we first thought about going to the receiver directly and ask them for rates. we did that and rates were 1200 for ac room. humne kaha Ruko.fir unhi se unhi k hotel k wifi ka password like humne Oyo se 700 rs me same hotel book Kar Liya.aur Hamara room le Liya. The room was decent. The bed was nice. They even gave us towels and complimentary face and body wash from Oyo, Which smelled great. We came to our room freshened up and sat there for a while. And planned to go to the Island. meanwhile, before reaching the hotel we had chicken shawarma.if you come to Mangalore someday you will be surprised to see how many shawarma joints are here. But a small tip, they do not taste great in there. So don't even try.
savin had already seen the road on the map. I just have to follow him. first, we went to the market.it was not any different than the markets here in Mumbai.it was pretty much the same. Same bhaji walls screaming 10 ka 1 10 ka 1 in their specific tone. Some uncle is selling chat stuff. Some chaos in the fish market quarrels between the auto wallas and regular people. They were all regular in the market and on the market road. Plus everyone was speaking in Hindi so we did not even felt like in Mangalore. after walking for around 15 minutes we finally started seeing sand on the road.that was the indication that the beach is nearby.we again saw on the map and started going into the beach's direction. we saw a restaurant called Mumbai hotel on the way. we saw many spare parts shops there.then after crossing the market, spare parts shop and Mumbai hotel we reached the Port.we took the 7 rs ticket of the ferry to the island and waited for the ferry to come. People, there are still staring at me.after doing some photography on phones because photography on any camera was not allowed on this ferry, we took the ferry. After about 15 minutes of talking island came. We got down from the ferry and started walking towards the beach. we could feel that the beach is nearby because of the sand on the road, the smell in the air. you just know when you are near beach.on our way to the beach we saw people hanging around their house, chilling doing nothing, staring at me.kids playing lagori, staring at me, House structures were the same as we find here. We thought it must be different over here but it was all same. after roaming through the gullies of Benegre island we reached the beach.OMG, I am telling you it's the best beach I saw in the longest time. It's so clean, SO isolated. Only two other people were there on the beach beside us. The water is very clean. The sound of waves was different than the sound we generally hear. I don't know why. The sand color is different. It felt good. We sat on a piece of wood for some time then went to the shore and clicked some pictures. It was a serene, Beautiful evening we were craving for a long time.
Beaches have the ability to heal you from inside.go to any beach find a quiet place close your eyes and stay there for sometime.the sound of waves heals you from inside. The air which flows over the beach has the power to make your wishes come true.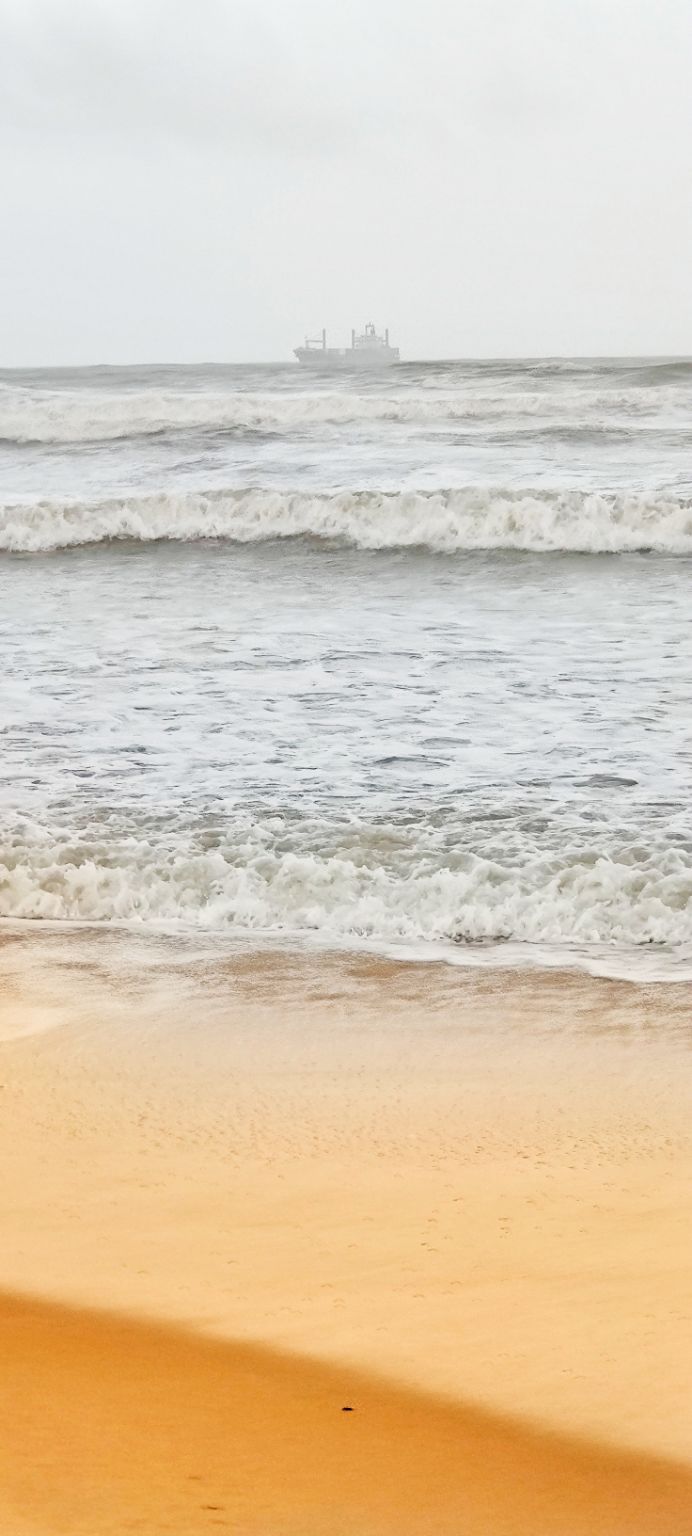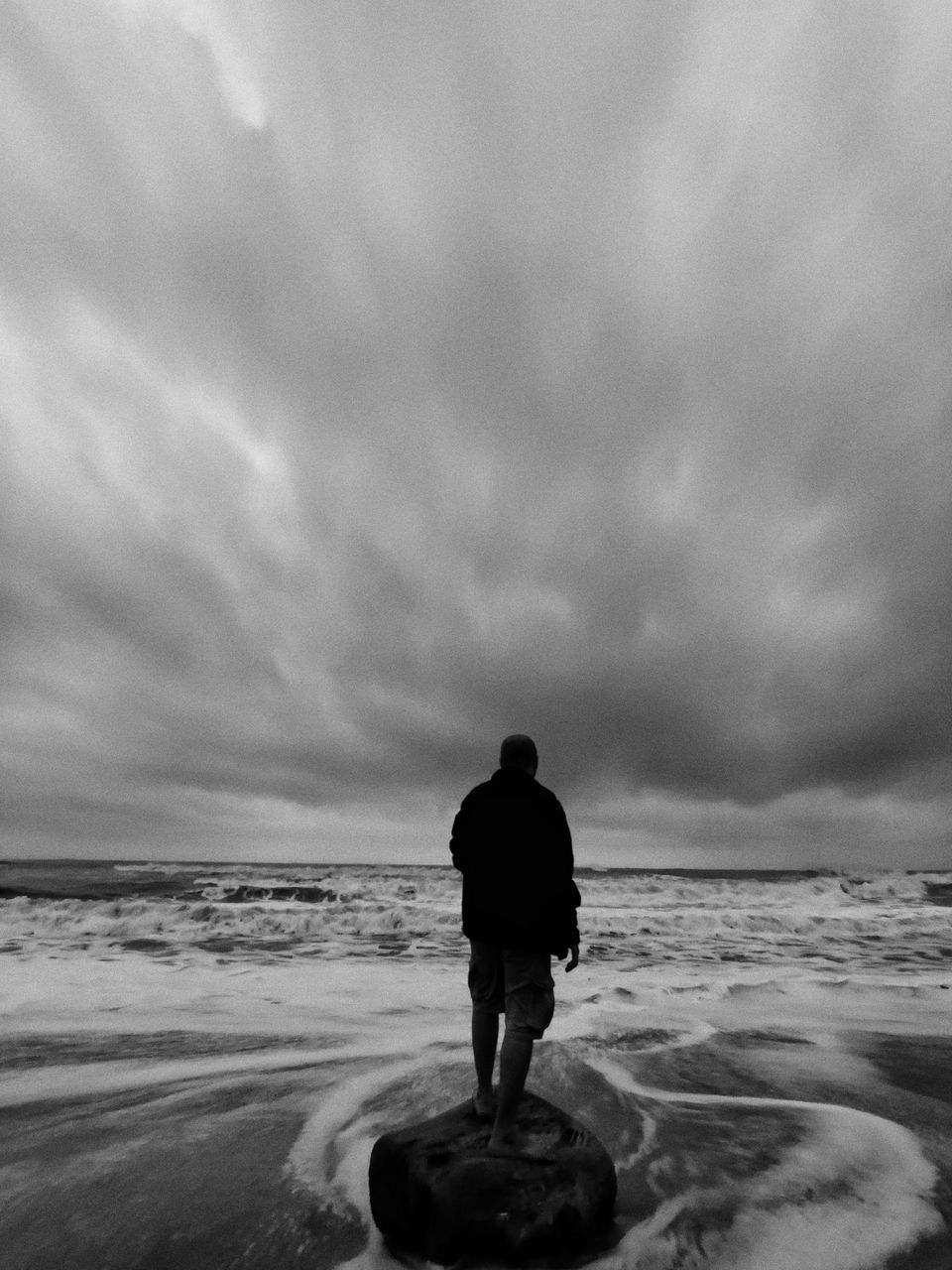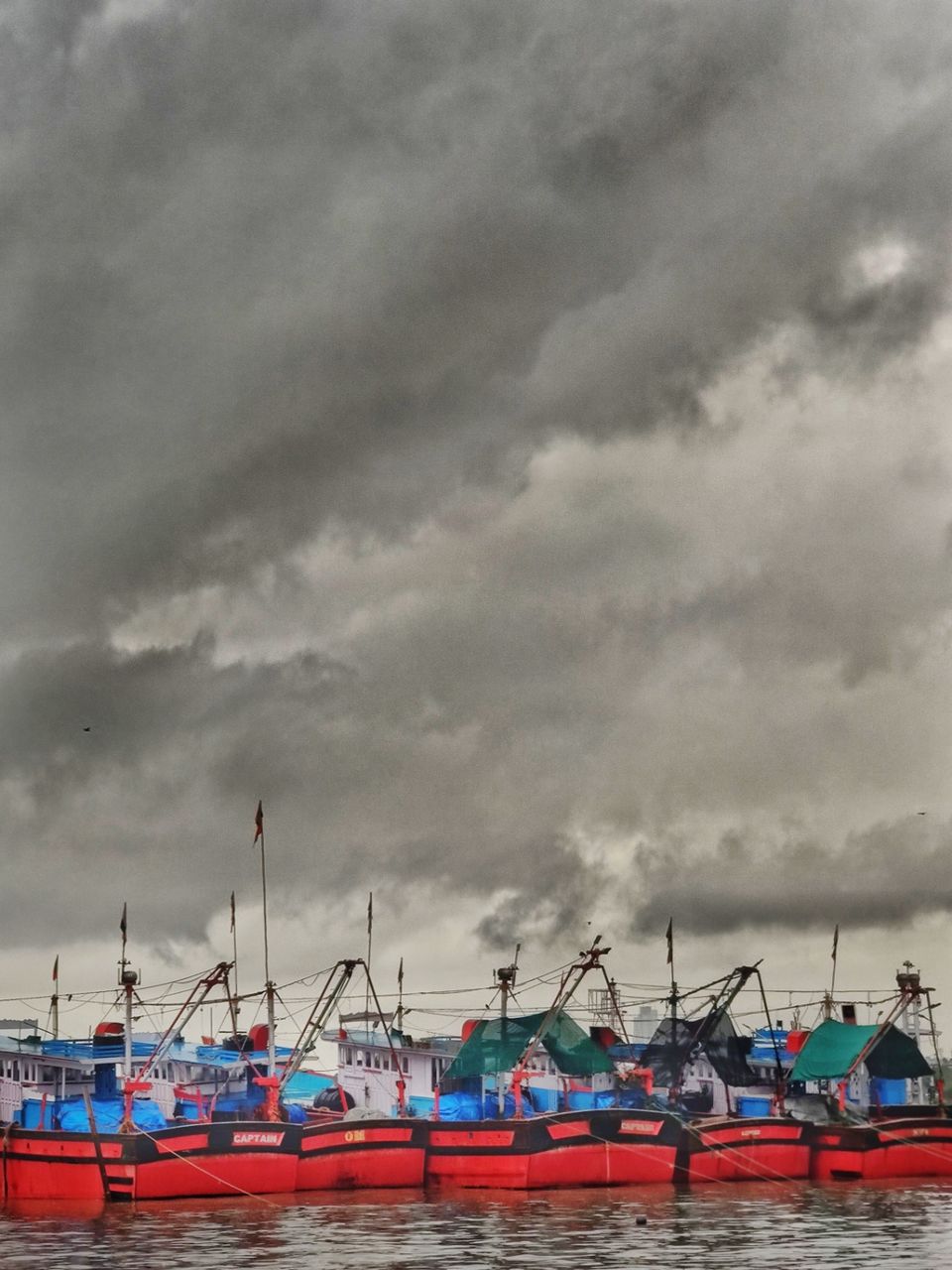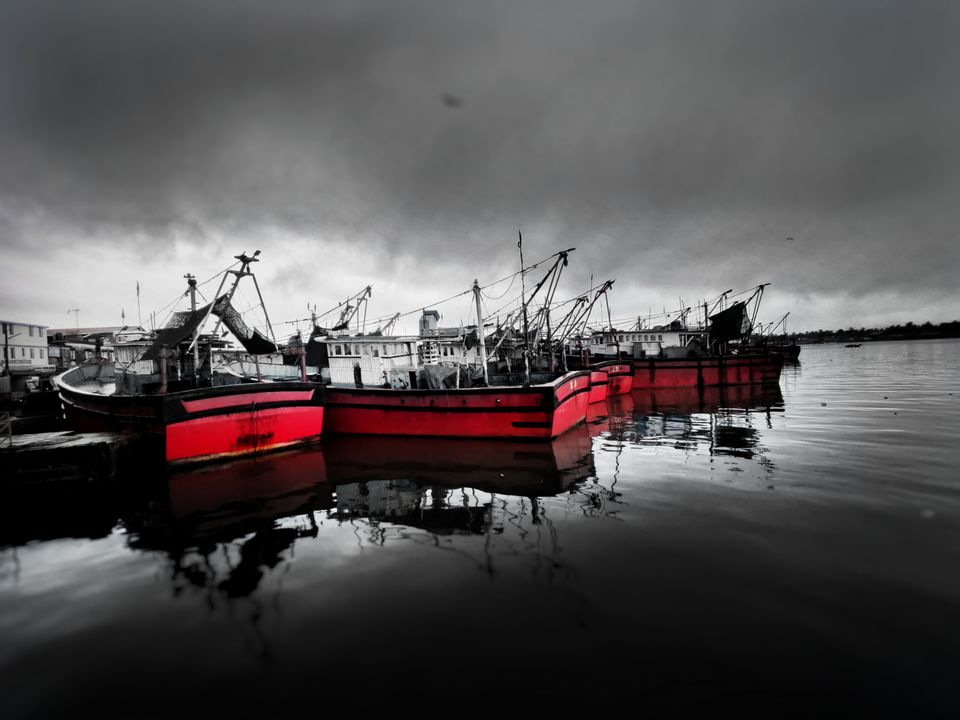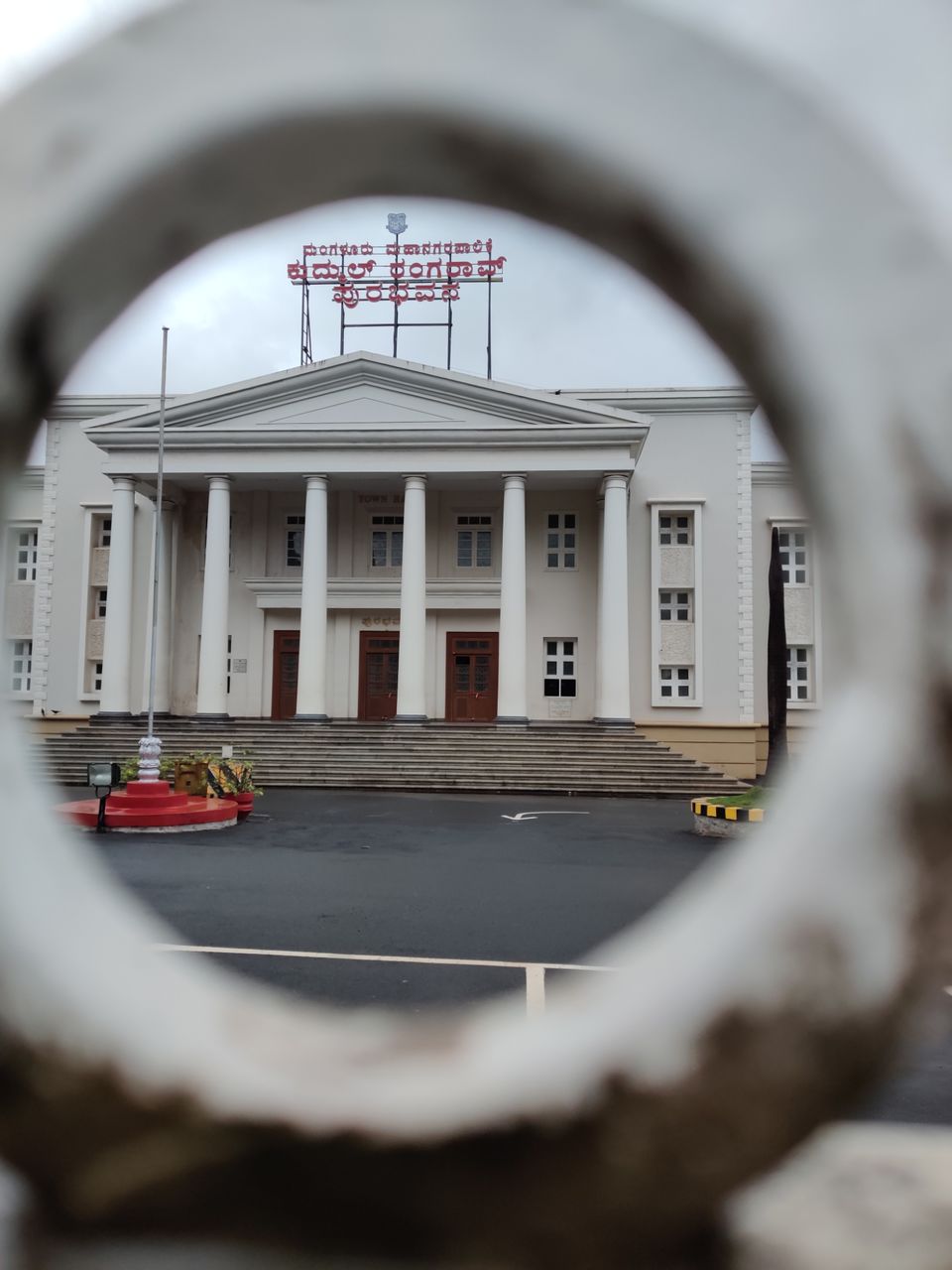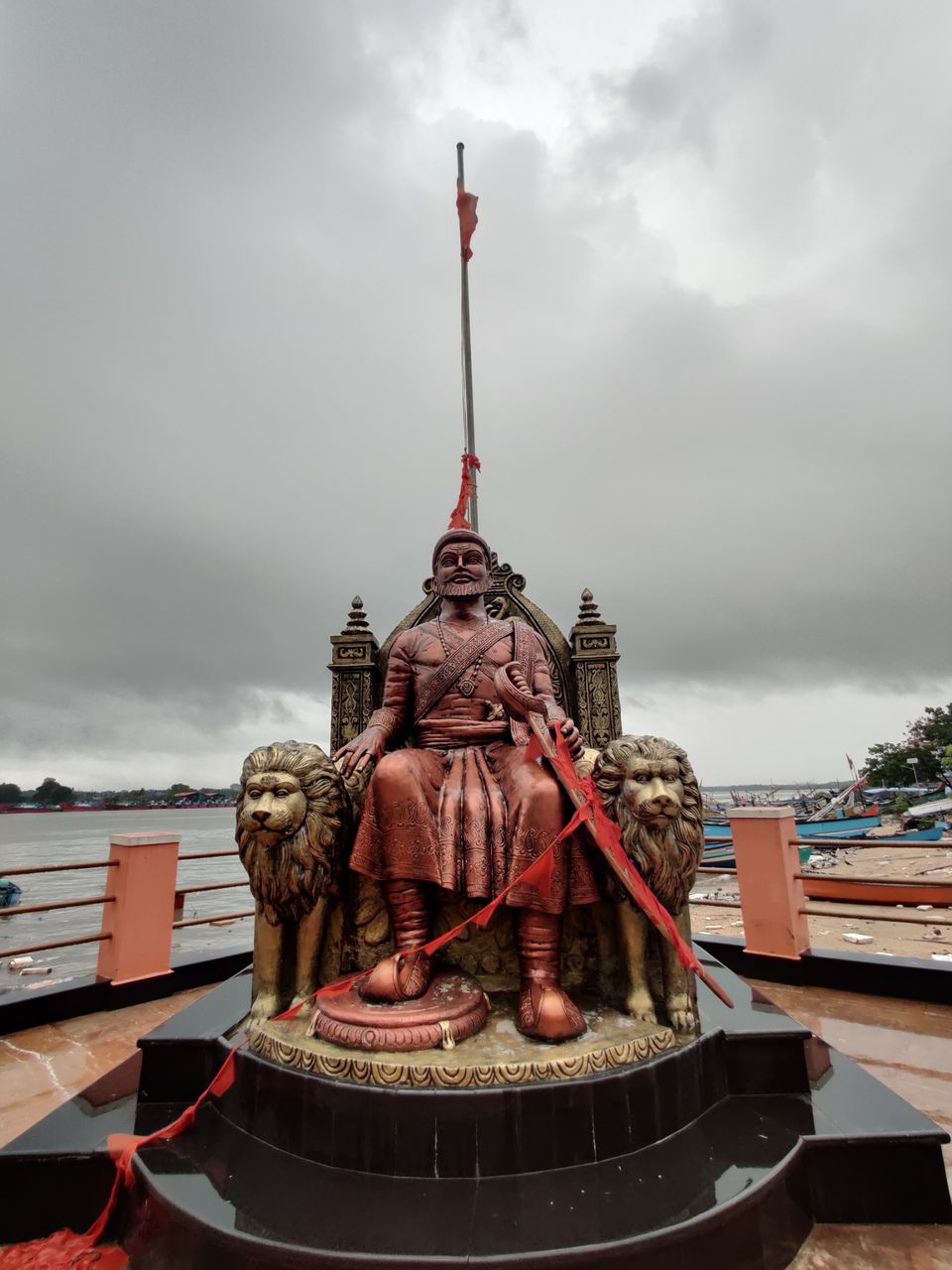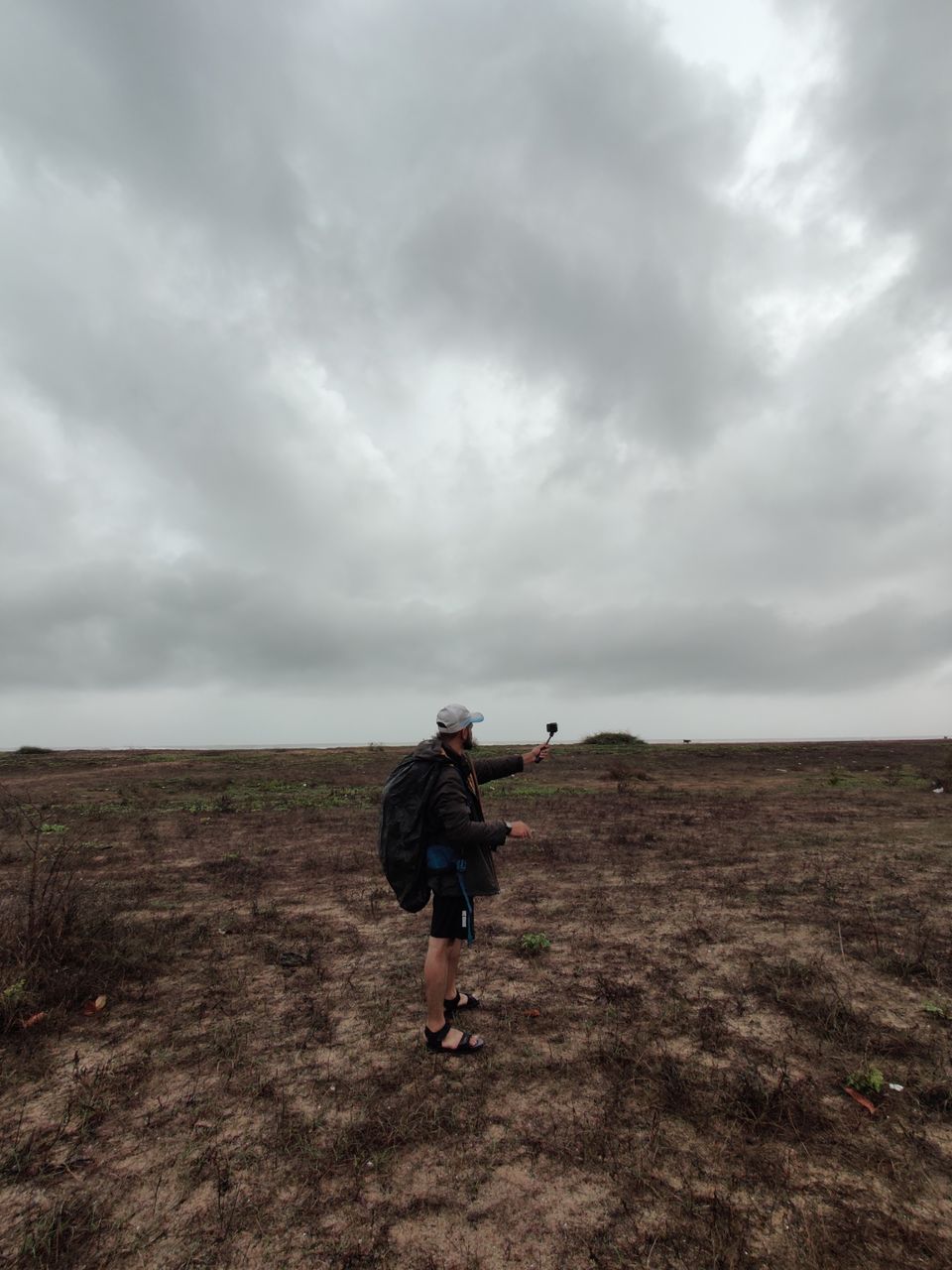 Just after clicking some photos, some 3 4 people gathered around us. And they were exactly looking at my cap and my t-shirt. One of them asked me,
Indian cricket team?
Me - Oh yes.
Savin - yes. He is with the indian cricket team.
Faisal - then why are you here now?
Me - I am injured. I have injured my knee so I am out of the Indian team. And now that Shikhar Dhawan is also out from team because of Injury I am worrying about Team and world cup🙄
Faisal and his friends - ohhh..(sad) Long pause.
They were wondering if I am telling the truth or just lying.
Faisal - fir aap yaha Kaha Kaha Kaha ghume?
Then we talked for half an hr. He also told us that there is another ferry that allows photography and told us the road to that ferry also. He was extra helpful, told us about good places to see around about the Mangalore, Udupi, places to eat here, etc.
I understood two things that day.
1)people in Mangalore are very sweet.
2)why cricket is called a religion in India and Players are treated as God.
Faisal believed my lie and gave us the information which anyway nobody would have given us. Thank you, Faisal, for believing in me. On our journey to the ferry, we saw so many peacocks I can't even tell you. There are street peacocks here just like street dogs are in Mumbai. Seriously Not kidding. Some are sitting on the beach enjoying the beach wishing that any human should not come near them and start clicking them. Some are sitting on a tree with an attitude. So there were 5 peacocks sitting on 1 tree and I was like fuck itne mor 1 sath to Maine discovery channel pe bhi nahi dekhe hai yar. So I took out my phone and started clicking them. And after I took out my camera to click 3 of them gave me to pose. Different poses. And two of them turned towards another side. In my mind, I was praying that please idar Dekho please Kitna acchha frame hai Kitna acchha photo milega. But that peacocks must be saying, "huh, Humans"😏
I somehow managed to click only 1 picture because it was turning dark. and we left there because the last ferry was at 8 PM and it was already 7.00. So we left and decided to come back again tomorrow early morning by 7.
Peacocks - Go to hell man.Kal koi nahi Milne wapa idar." Funny peacocks.Mehmano se aise baat Kaun Karta hai.
We left.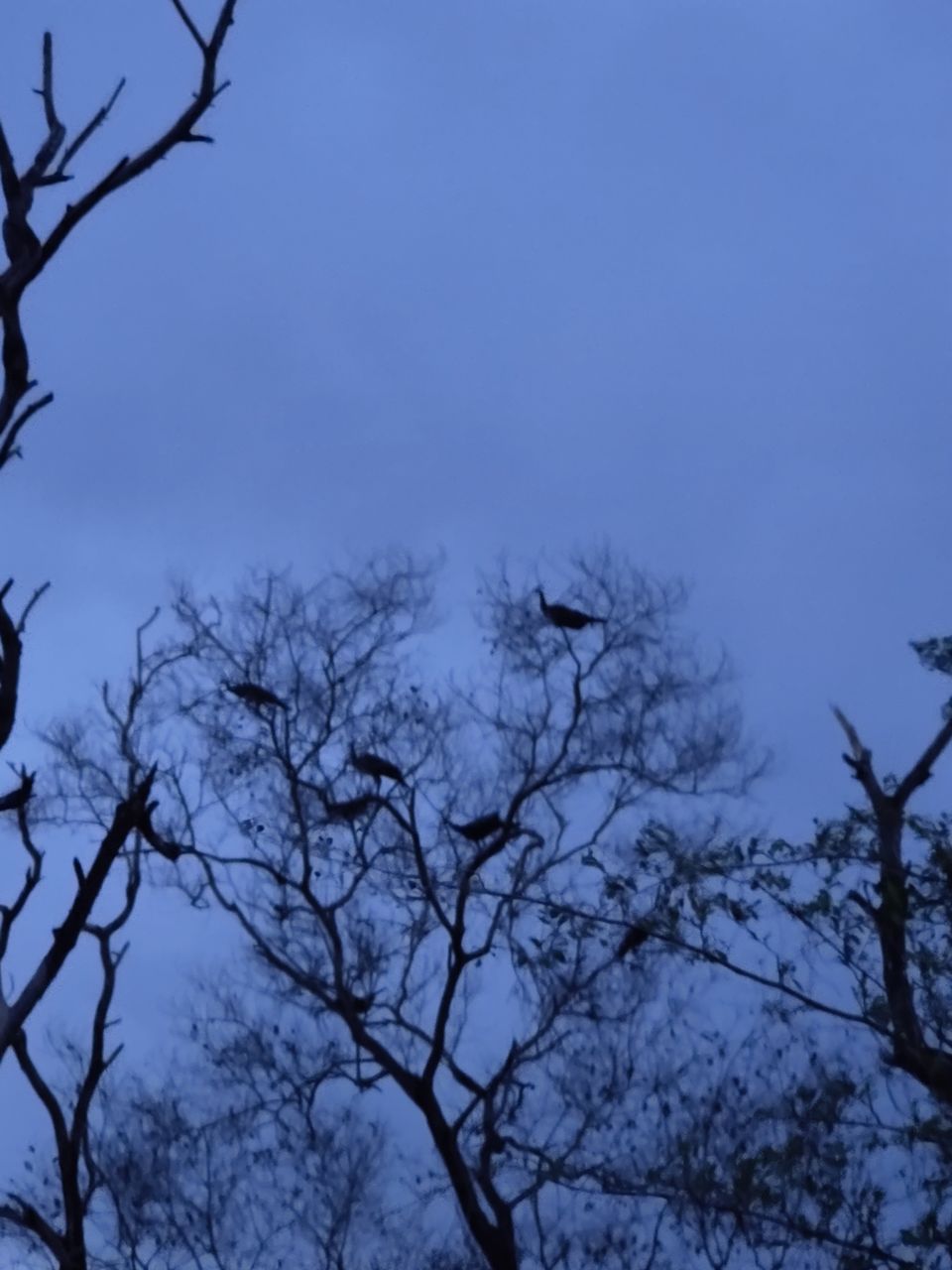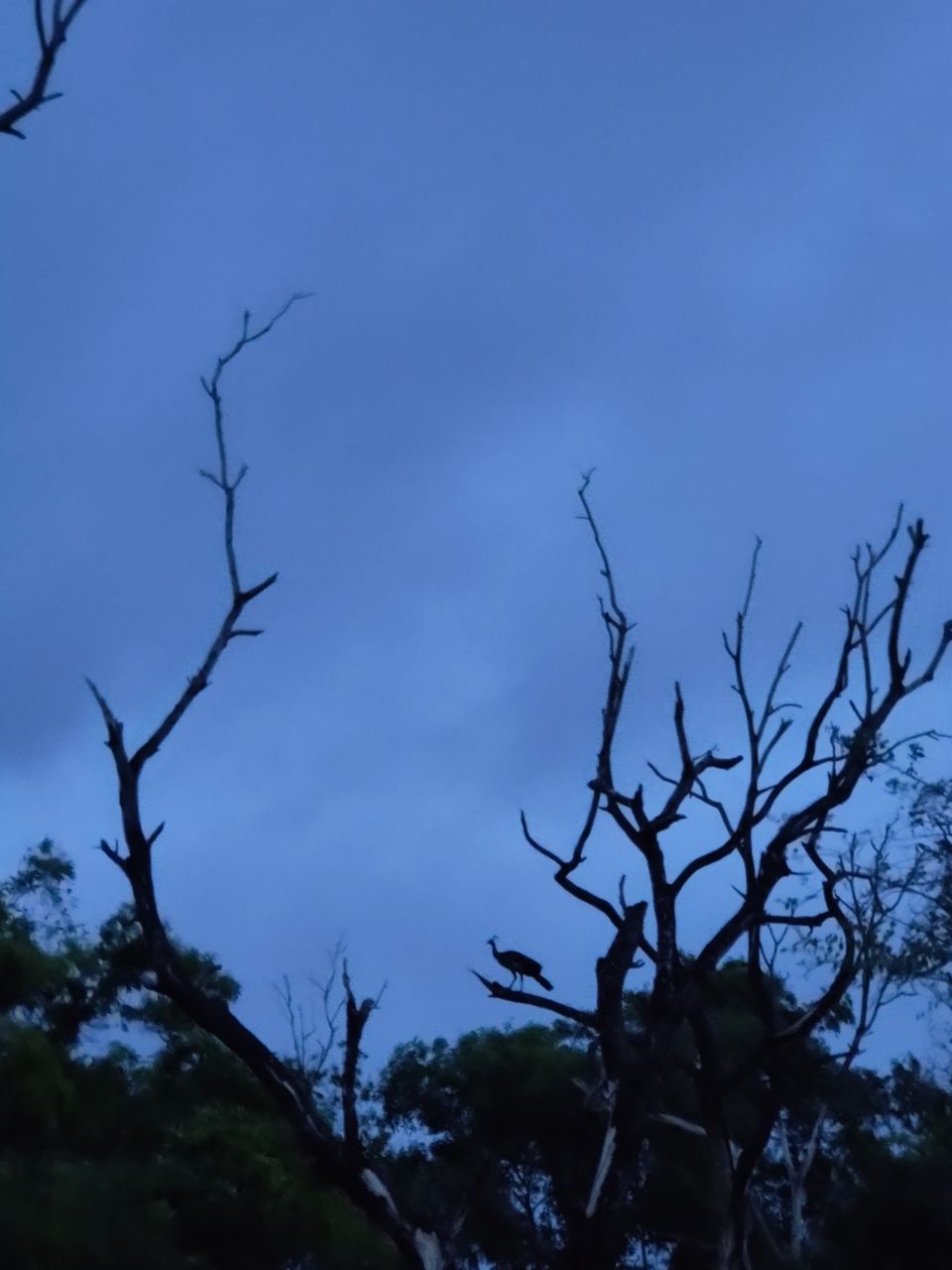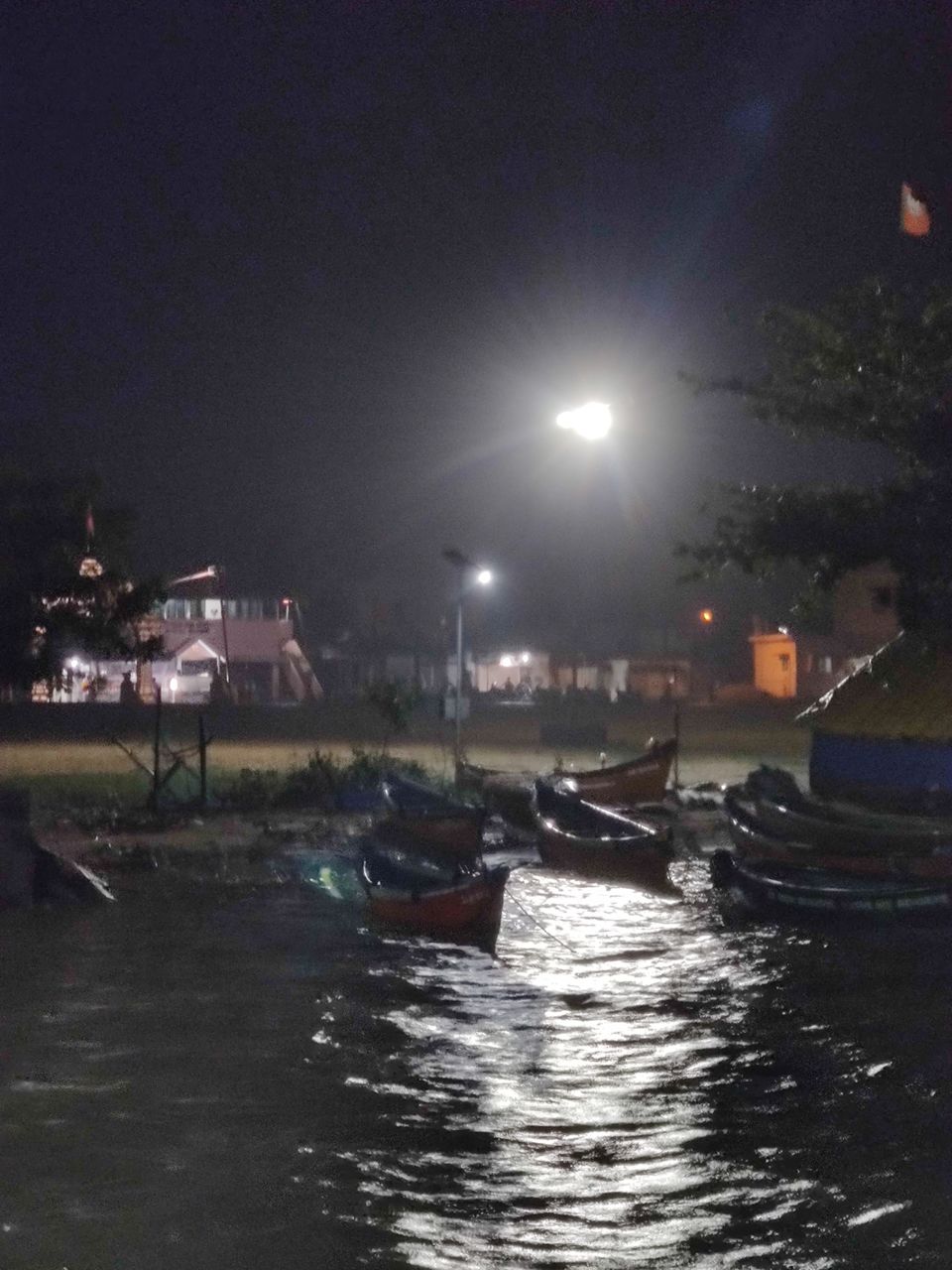 We got the ferry.7 RS ticket. It started raining by then. But the rain stopped by the time we reached Mangalore port. we started walking. It was pitch dark.No street Light on the road. only trucks and warehouses. We finally came to the Mumbai hotel.it is very famous in Mangalore for fish which was running out of fish when we went there.
Pomfret? "No" Typical south Indian tone.
That time I felt like we are in Karnataka. That guy didn't understand Hindi or English.Ab maza aa Raha hai.Ab lag Raha hai k hum Karnataka me aaye hai.
Surmai? No.
Are Fir Kaun si fish available hai? He didn't understand that.
Savin pointed at the menu card and asked him which fish is available through signs. Isharo isharo me bate ho Rahi Thi. Use bhi signs me bataya ki koi fish available nahi hai Sirf mutton aur chicken milega.
Ohh fish.😟 Then savin ordered something in mutton And I ordered Mutton kheema with neer dosa.The food was great. Delicious mutton ended with Mango flavored caramel custard. Kuch khana bacha. Nahi. Savin Aaj Kuch jyada hi tasty bana that.
Savin - chal sale Abhi jaldi hotel jake so jate hai Kal subah 5 baje uthna hai.
Me - Ha chal.
We ran to the hotel because it had almost started raining. savin found a new road to the hotel. thats the advantage to travel with him. You will never take the same route twice unless it is the only route. And I guess that's the fun in traveling. I guess that's what people call exploring. I don't know much about exploring because I am still exploring the concept of exploring. In our words exploring means to take the route which was never taken before by Us. we went from the new road to the hotel.we just reached the hotel and it started raining heavily and My instant reply was, Kya nasib leke paida hue hai yar hum logg.we were so happy that our clothes didn't get wet. we started video calling our close friends. our trip was a surprise to everybody. Not so many knew about this trip. we didn't tell everyone on purpose because," people ruin beautiful things."Not everyone is a hardcore traveler. we called swanand, Tiger,snehal. Snehal got so excited that she even was ready to come so we told her to come directly to goa on Saturday. She immediately booked the tickets and sent us the screenshot. Even the tiger got jealous and he too booked the tickets. People seriously don't love their jobs and we made them realize it. YES. Achievement unlocked.

The next day, I woke savin up and I went to do some morning activities. My morning activities include looking in the mirror, Looking at my hair, then face wash, then susu, then dumping some shit, then flush my mind then wash my hands and come out of the washroom.
We don't take a shower in the morning.
I did the exact same routine and came out of the washroom then savin went did his routine and came back.
His routine also includes not taking a shower in the morning.
Who does that anyway?
We put on our jackets, packed our bags and checked out of the room.
It was still dark outside. The rain had stopped.
We started walking. It was calm. It was cool.
The environment was really nice. birds chirping. empty roads. Only dudh walas and paper walas are traveling on their cycles.No auto walas coming behind you, following you.
After walking for some time we found a chai tapri but nobody wanted to have a chai. I don't drink it and savin didn't want it.Strange.savin is the guy who will have a chai even when it's 50 degrees and now he is saying no. He was doing something on his phone. I didn't bother him because I don't like to bother people unnecessarily.
We crossed the market and reached the ferry. Got our tickets and waited.
Me - I wish hum wo island pe JA pate yar. (pointing at another isolated island)
So there is an island where nobody goes. And I love things like these. Island where nobody is allowed, Big jungles, Mukesh Ambani's house, etc.
They are filled with things unknown to humankind.like what must be happening on that island. are dogs on that island are any different? will they come after me in the night when I am traveling by bike? ye jungle Bhagwan ne Kaise banaya Hoga?ye alag alag sap Bhagwan ne banaye Kaise honge?ye Machar ka purpose kya hai Zindagi me?Aate hi, mar Jana hai usne.ye Ambani k Ghar me washroom Kitna bada Hoga?
Hm.
Let's not go there.
K?
And the ferry came. while our journey I did make a vlog. we got down and started our search for the peacocks. while passing by the football ground we saw 3 peacocks standing on the Goalpost.
Goalpost guard Karne k Liye 3 logo ki kya jaroorat hai?sorry 3 peacocks ki kya jaroorat hai?
1 Jan goalpost k yaha khada rahega 2 Jan khelenge.penalty penalty.
Akal k kacche huh😏 
We started approaching them in slow motion so that they don't know we are coming.
We were marching forward with the baby steps and savin puts his legs in mud and…
Savin - shit.
All of them started looking at us.
We also acted like we didn't see them and we acted like we are just coming there to play in the mud.
One of them is looking at us. Observing.
P 1 - Broo, I think these humans are coming for us.
P 2 - No bro.they are just hanging out. They don't care about us.
P 1 - Mai Jaa Raha hu yaha se muze Nahi apni photo khichani.tum baitho.
P 2 - Chill re.
1 mor ud Gaya.Abhi aur mor Apni aakhe band karke apni samadhi liye baithe hai.Humne Kaha Chalo Sahi hai Kam Se Kam 2 to dikh Gaye.
Humne fir se dhire dhire aage badhna start Kia.
Wo dono Abhi tak udar hi baithe the.
To hamne Socha ki Yahi Sahi mauka hai. Mauka Bhi hai dastur Bhi hai to yahi se shoot kar lete hai.
Humne apne pocket me hath dala Apne Apne phones nikale aur shoot Karna start kar lia.
Jaise hi humne shoot Karne k Liye phone nikale jo mor udd gay tha usne kahi dur se inn dono ko avaj di aur inko Apni samadhi se Jaga dia aur fir...fir ye dono bhi add Gaye.
peacocks," Morons, ha"
Me and savin - Damn it.
Chal ab beach pe hi jate hai.
Hum udas hue aur beach ki taraf chal diye.
Ye bat lagta hai mohalle me fail Gayi ki Kuch morone Kuch naye travelers ko morons bol k Bhaga dia.Hum raste se jaa rahe the to waha k kutte Bhi hame dekhkar mudkar chale jaa rahe the.matlab yar hum naye hai yaha pe. Tumhara Kam bhaukna Hota hai kutto Kamino bhukna. Sikhaya Nahi kya mummy papa ne, koi bhi Naya aadmi dikhe to uske upar bhaukna hai tumhe.
Aur 1 ye kutte hai k dekhkar bas chale jaa rahe hai.
Aise hi hum beach pohoche.beach pe pohochte pohochte humne bahot sare mor dekhe par hum ne iss Baar camera nahi nikala.Hum bas unko dekhte rahe.Aur lagta hai wo mor Bhi Hume waise dekhkar khush ho Gaye the.hum pass Jaa rahe the fir Bhi udd nahi rahe the. Acche se baith ke hume dekh rahe the.
Kuch cheezo ka mehfooz rehna hi unke liye acchha hota hai.Period.
Hum fir se same beach pe pohoche Jaha pe hum yesterday night ko Aaye the.iss bar bas dusre side pe aa Gaye the.
It was 7 in the morning and obviously, nobody was there on the beach. Only two uncles were there. Standing near the shore watching waves as they come and go.
We thought they came there just for peace but…
But they had other things in mind.
As soon as we went past them they took off their pants and started their morning routines there.
OMG. This is horrible.
I learned one thing today.
1)Karnatak k beaches k pani me Nahi Jana hai. Bas dur se hi dekhke enjoy Karna hai.
This is a terrible incident.
Hum thoda aage Chalte hue Gaye to aage bhi same 3 4 log Jama ho Gaye the aur waves ko dekh rahe the humne wahi se left turn Liya aur bahar nikal Gaye.Hume subah Yahi nahi dekhna hai.
Hum bahar aaye ferry karke fir se Mangalore. Mangalore is ab hume bus pakadna tha punavthambur beach ko jaane k liye.
Hum chalne lag Gaye.hum chal rahe the Kyo ki Hume paise machine the. And when you start walking you start seeing things clearly.
We also saw two frogs enjoying each other's company. You know what I mean.one male frog and one female frog. Enjoying each other company.Monsoon.Under the truck.
How do we come to know?
They make very irritating Noise when they are enjoying each other's company.
That much clearly you can see things when you start walking.
We took a one-stop for breakfast. Stopped at a tapri had a chai coffee and bun. The bun was not as nice as we had in Madgaon.
But kamchalau tha.Pet bhar Gaya.
We asked some people about how to get to the Panambur beach and we left. we came to the city and the main bus stop and bus was already there we got on the bus grabbed the window seat and sat. The conductor told us it will take half hr to reach while giving us tickets. So I slept.
That's how our journey of Bengre Island ended. I will always remember it because while I was looking at the peacocks I was imagining that they were talking to me.