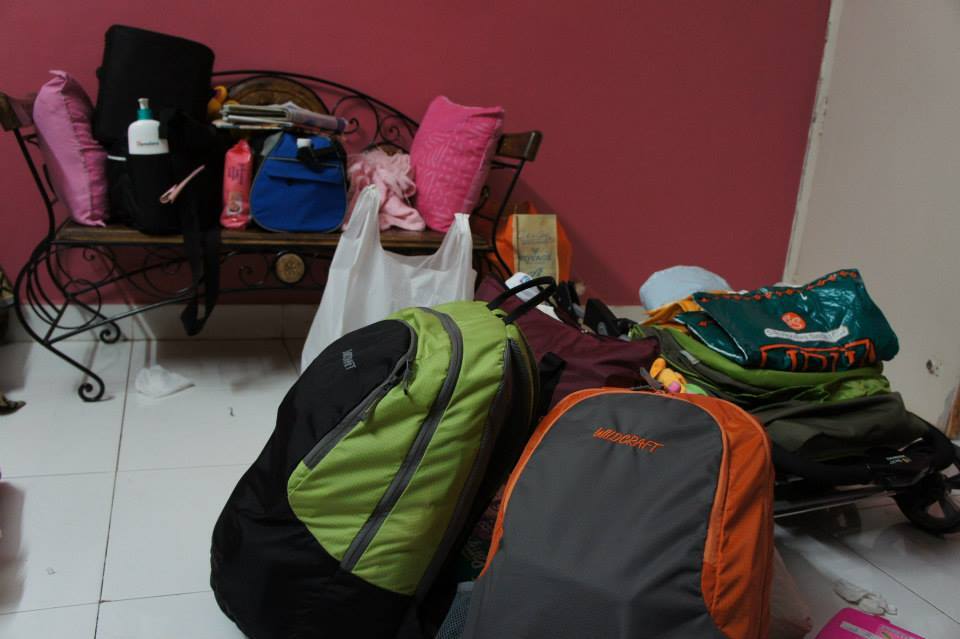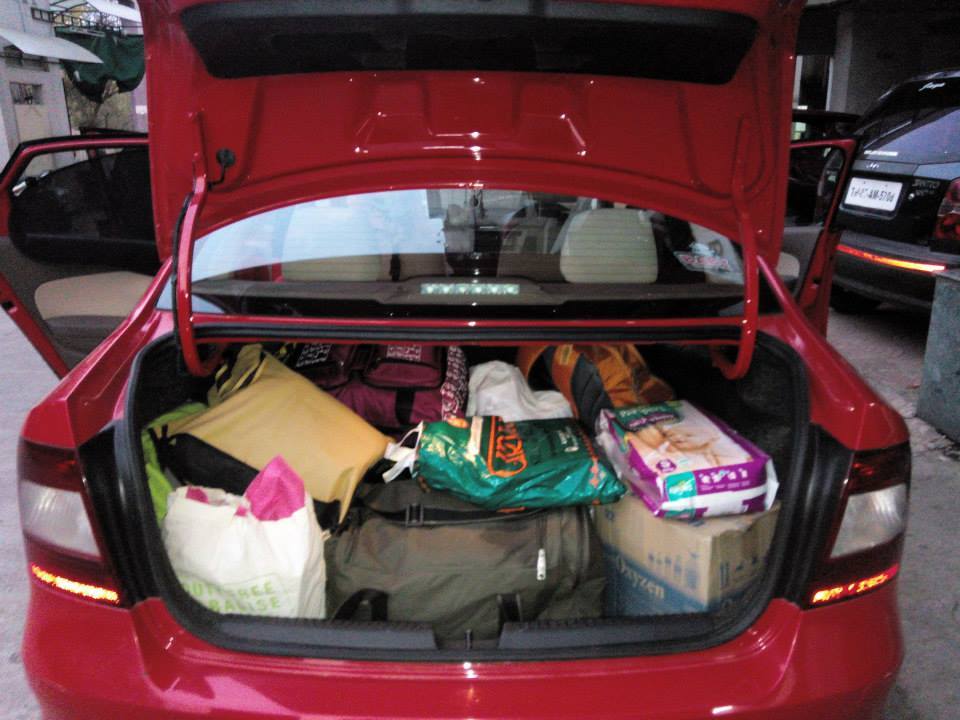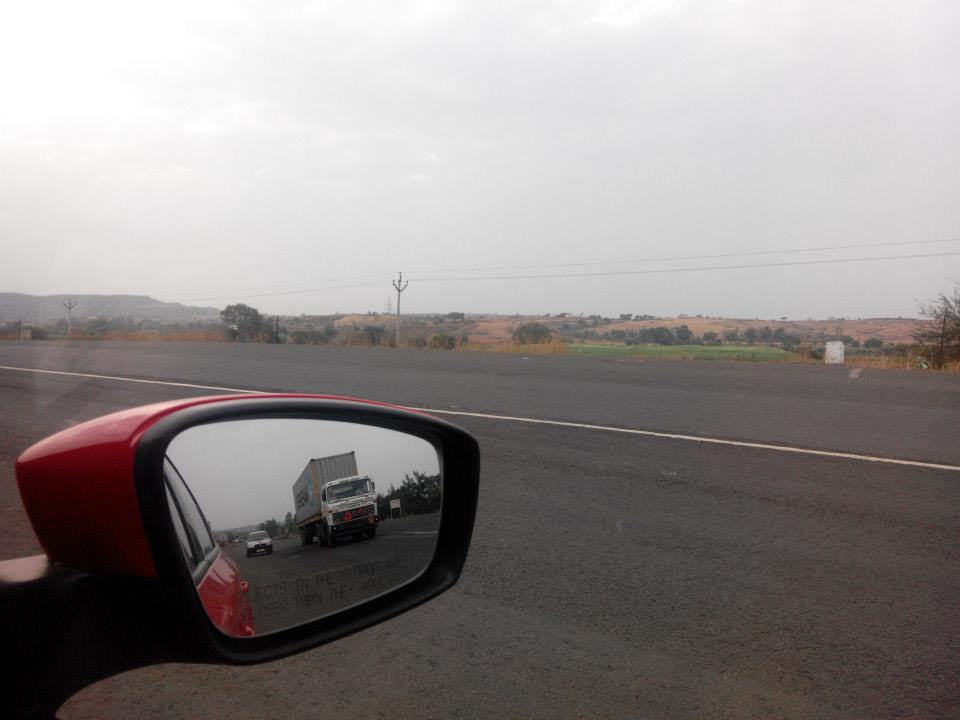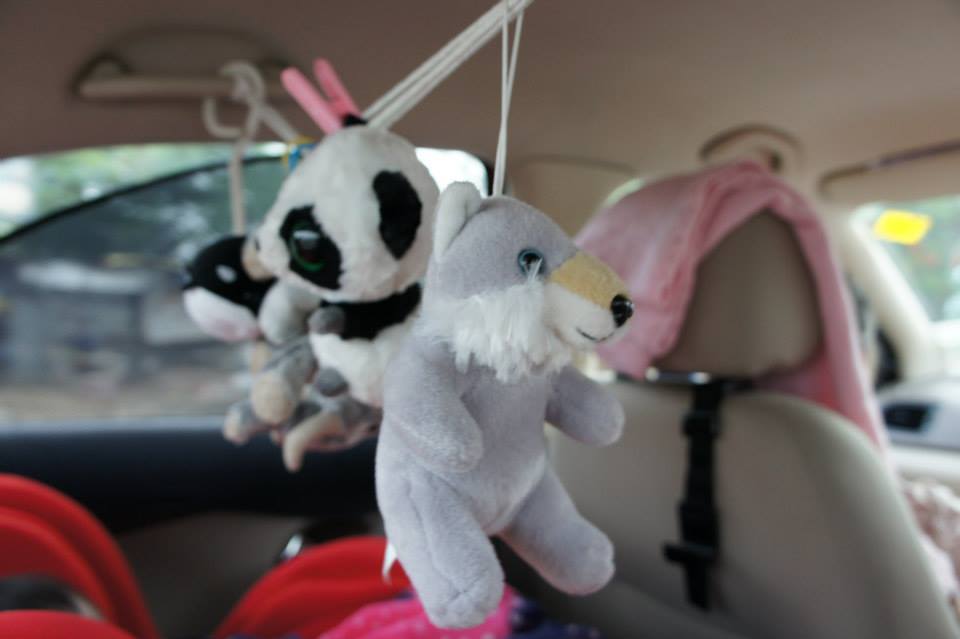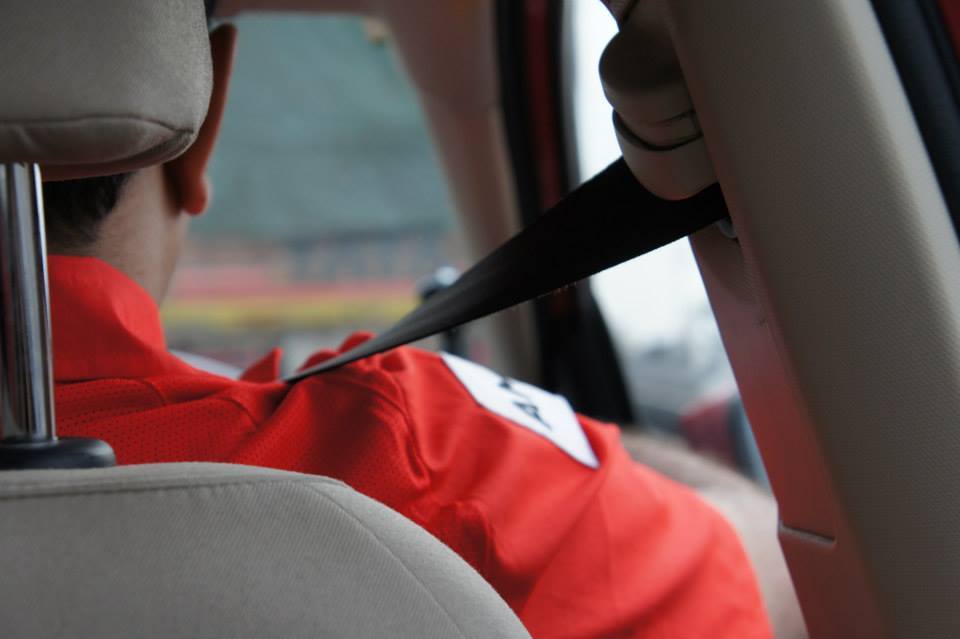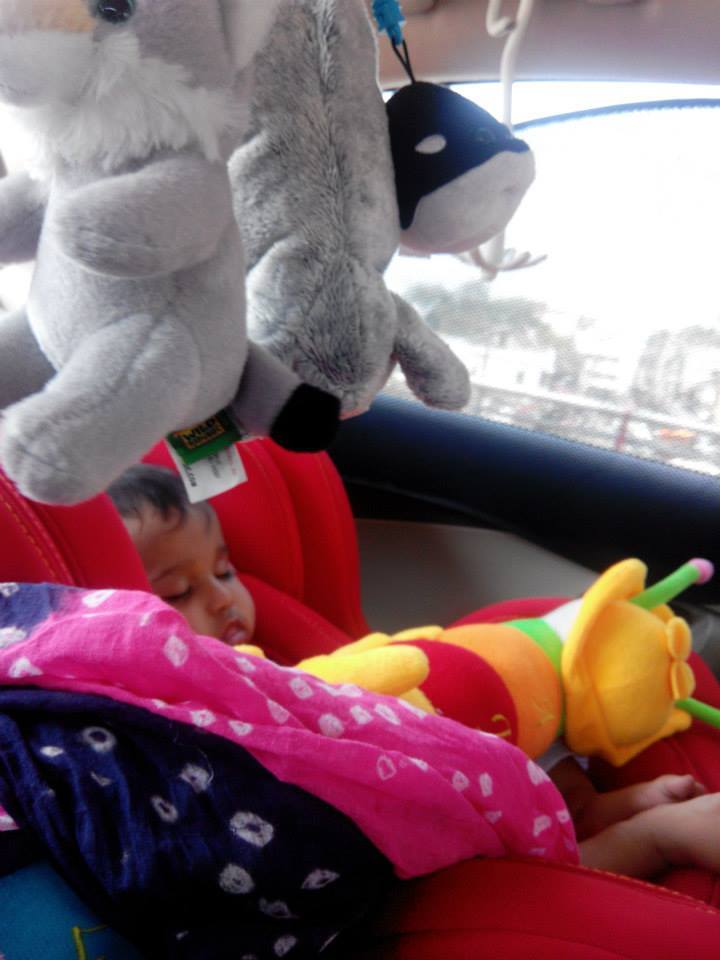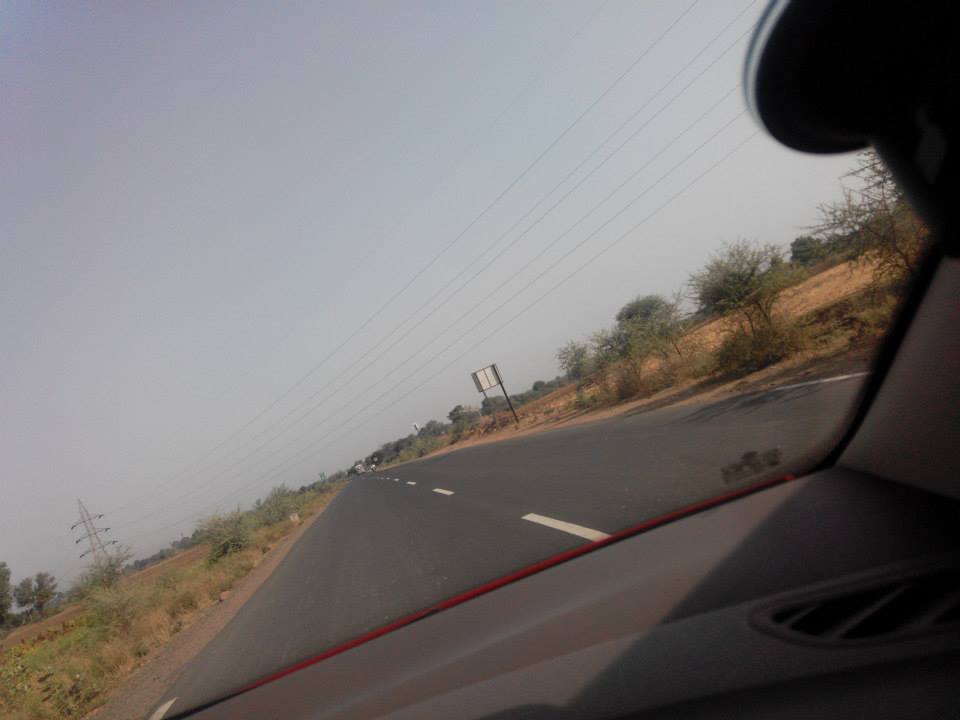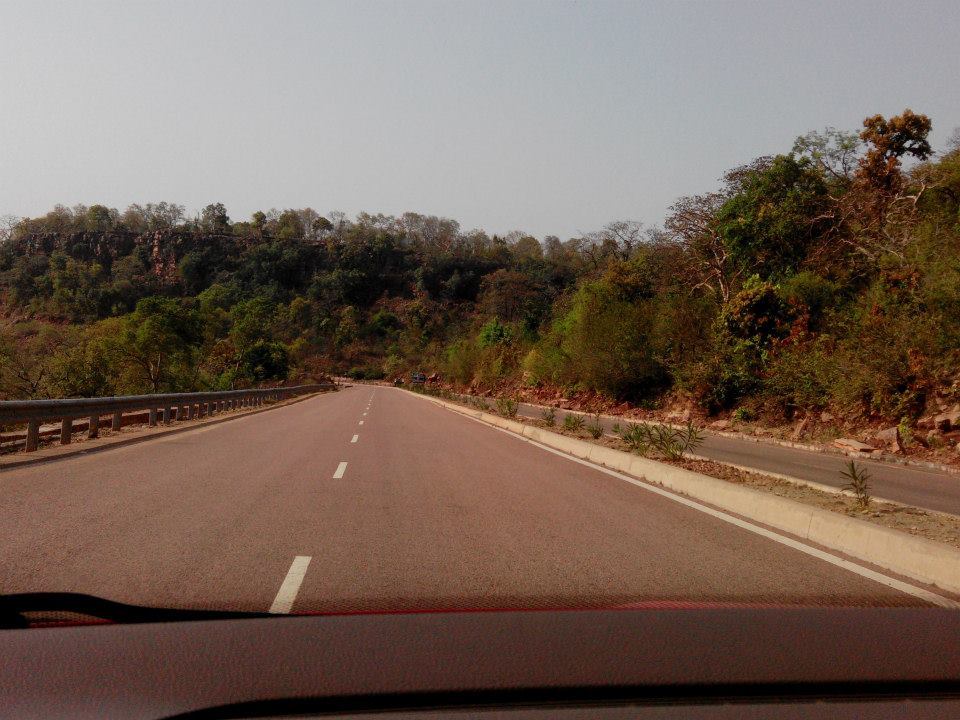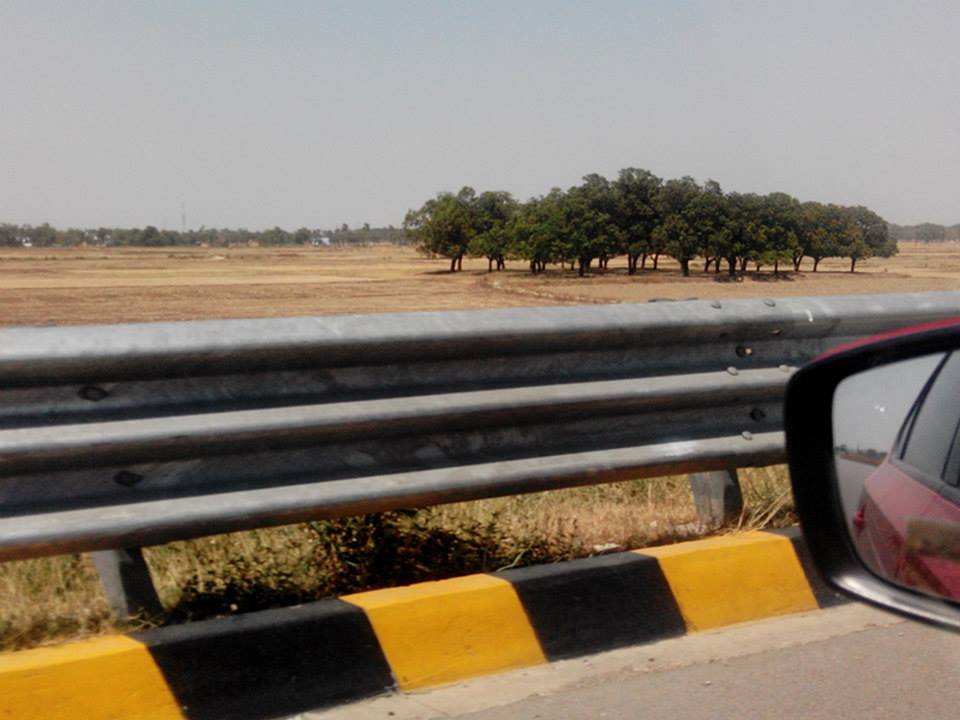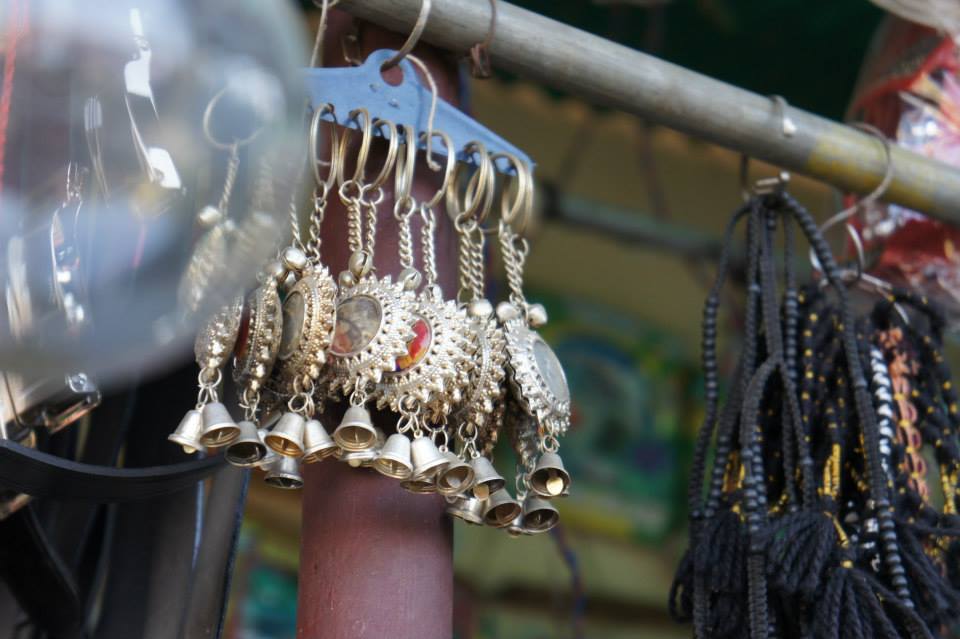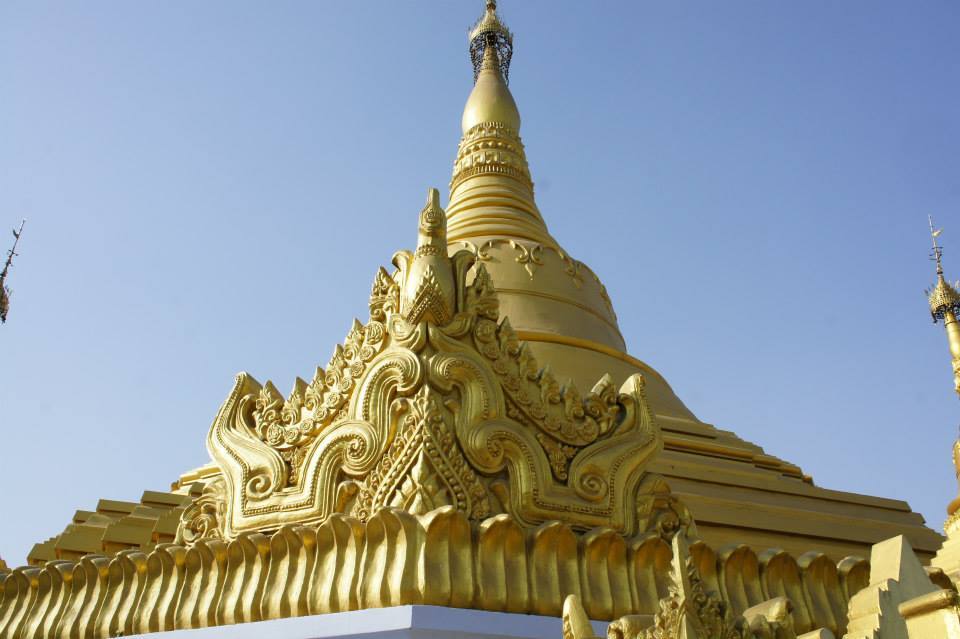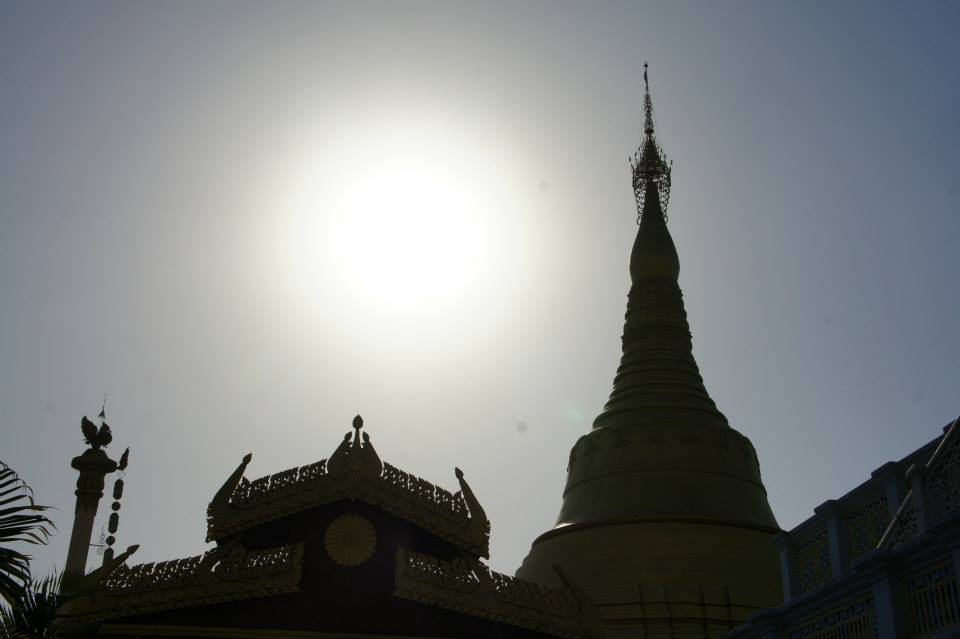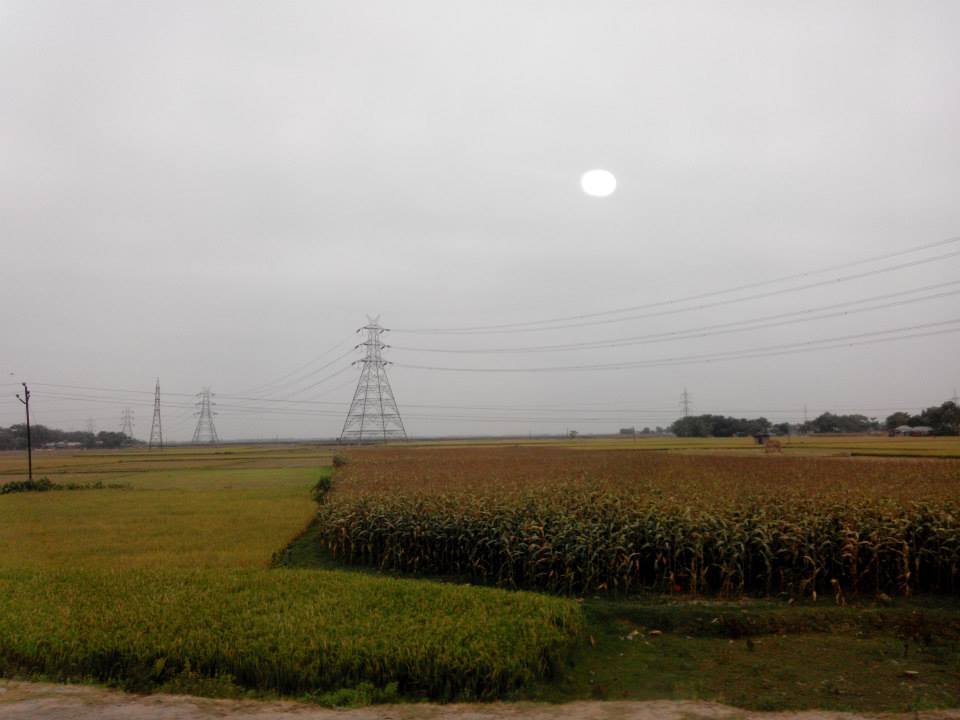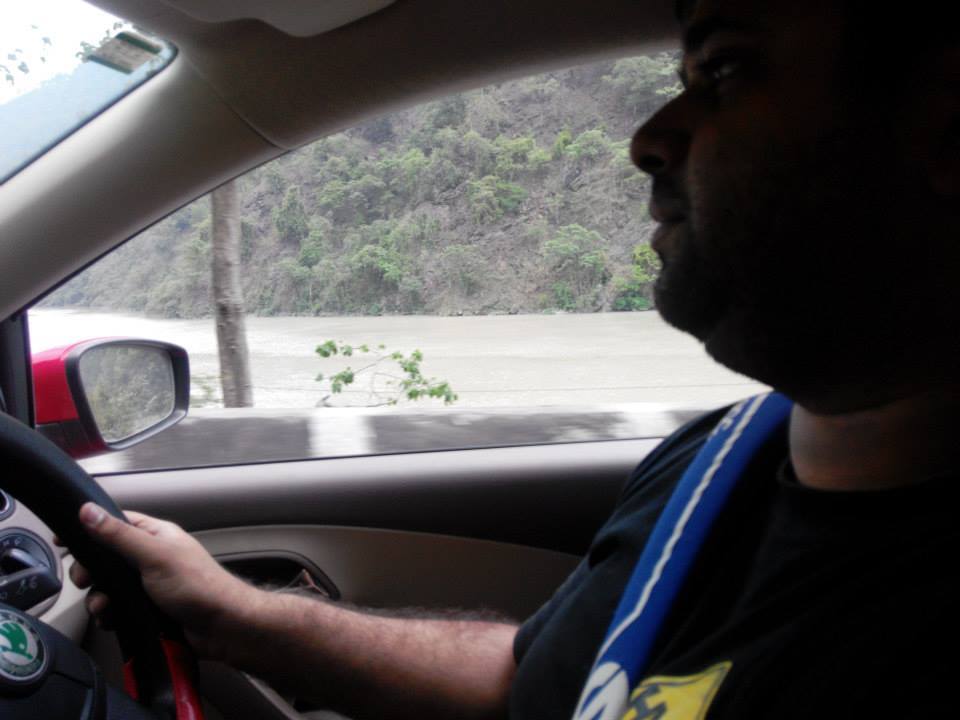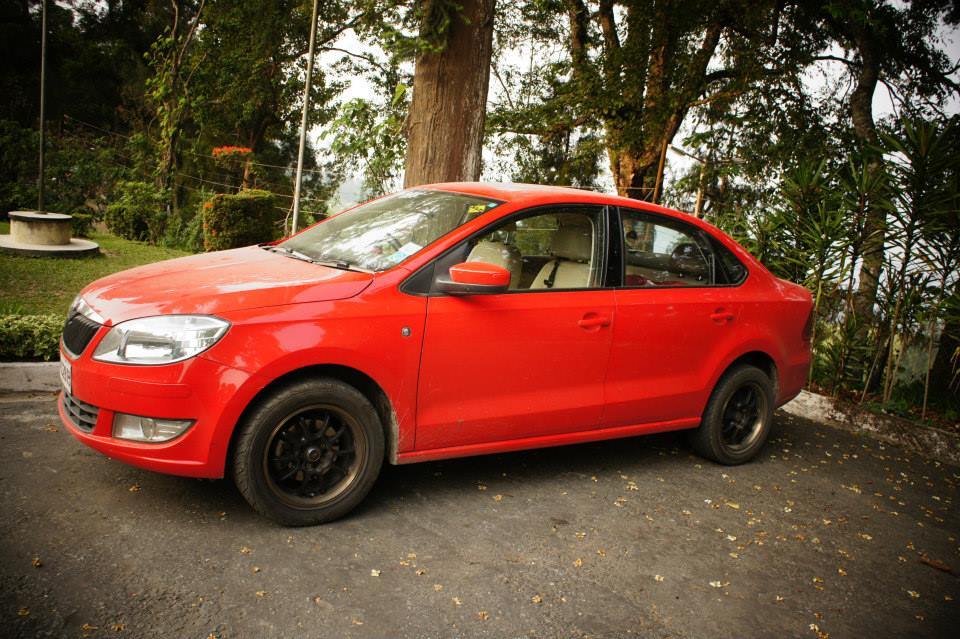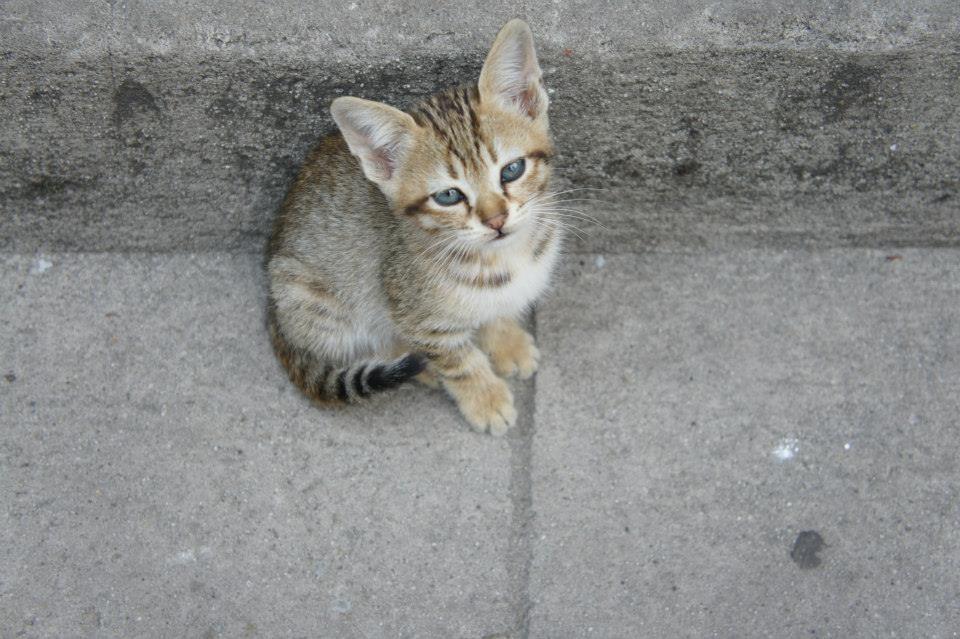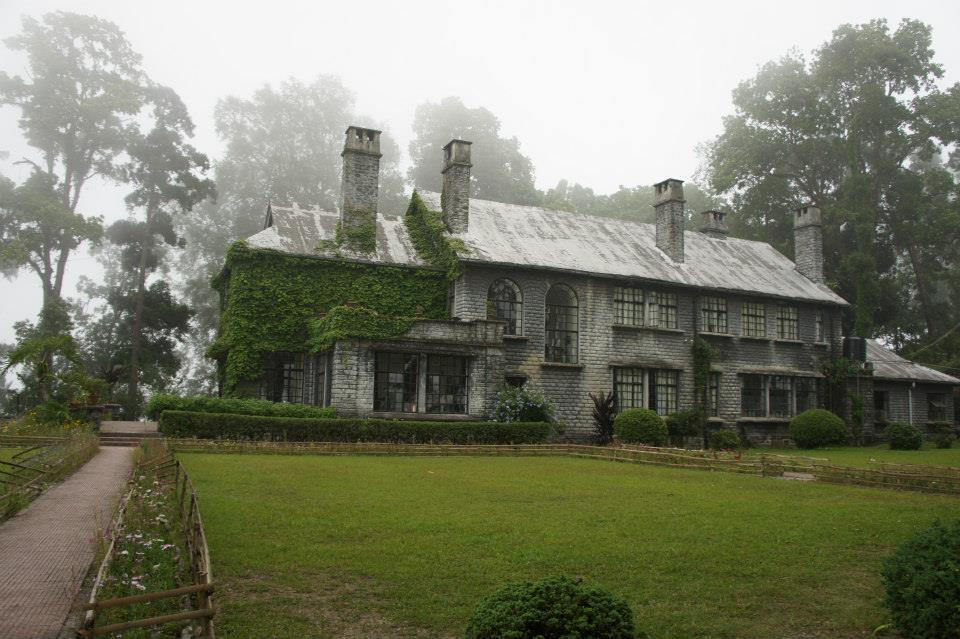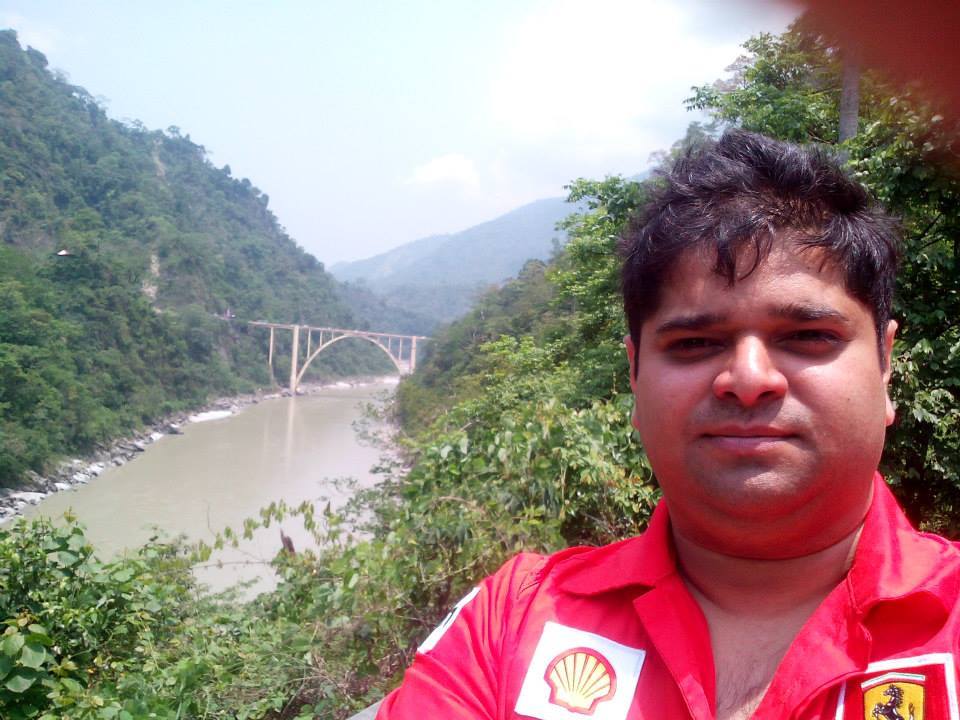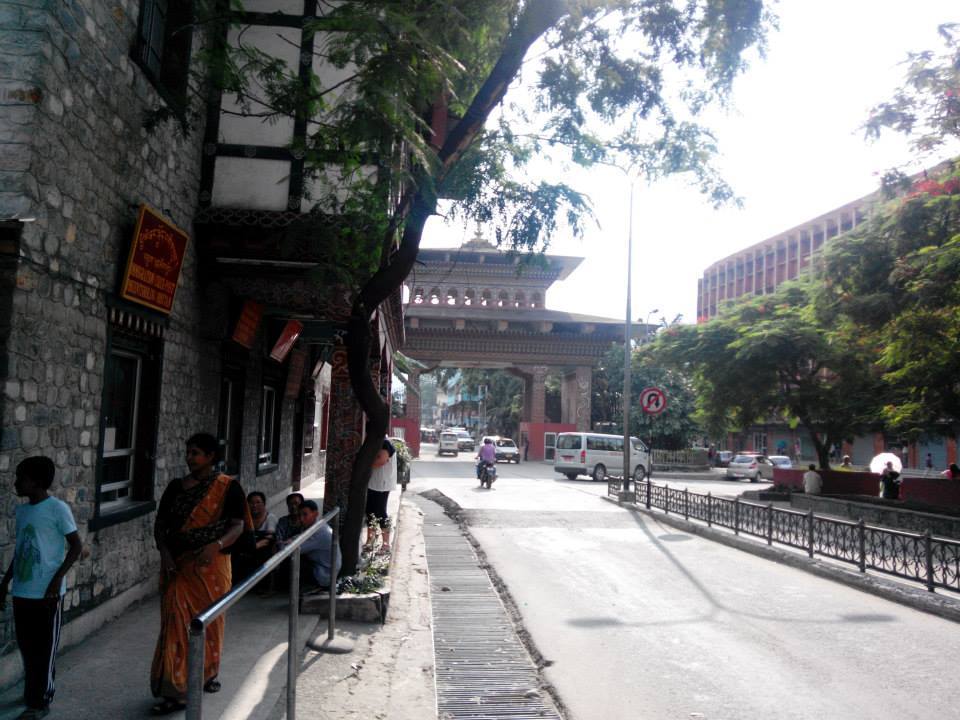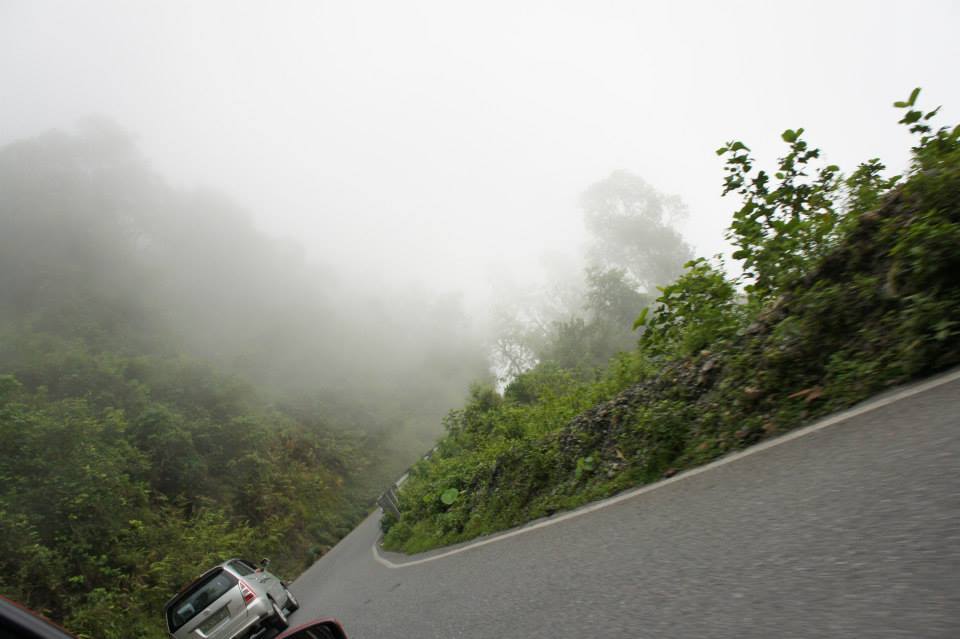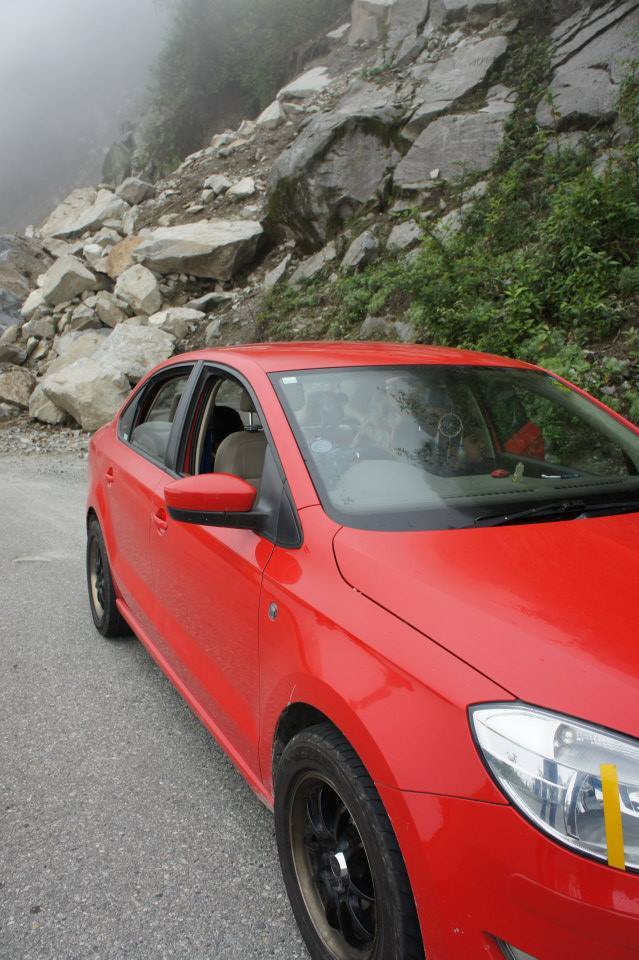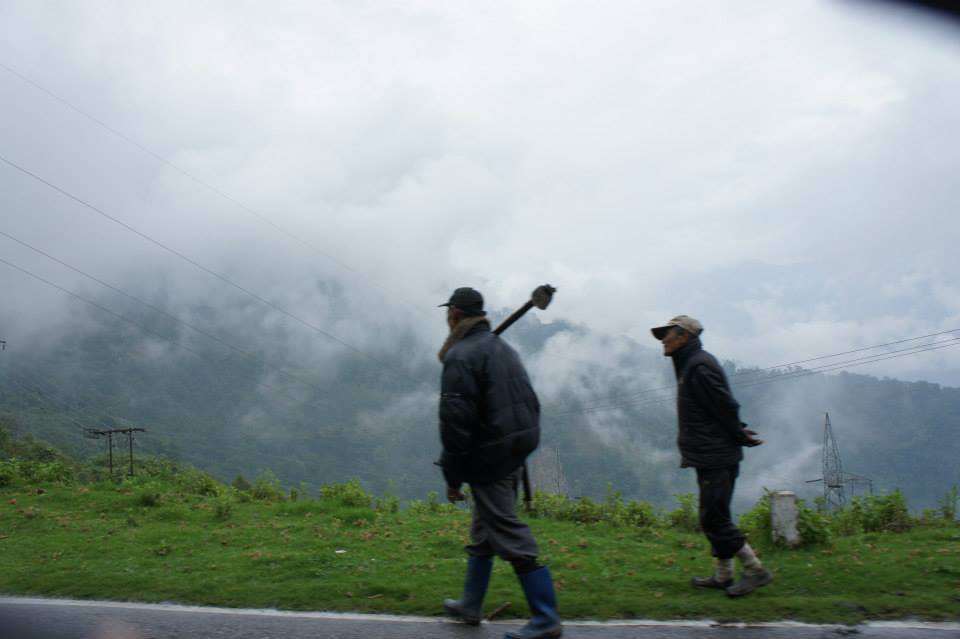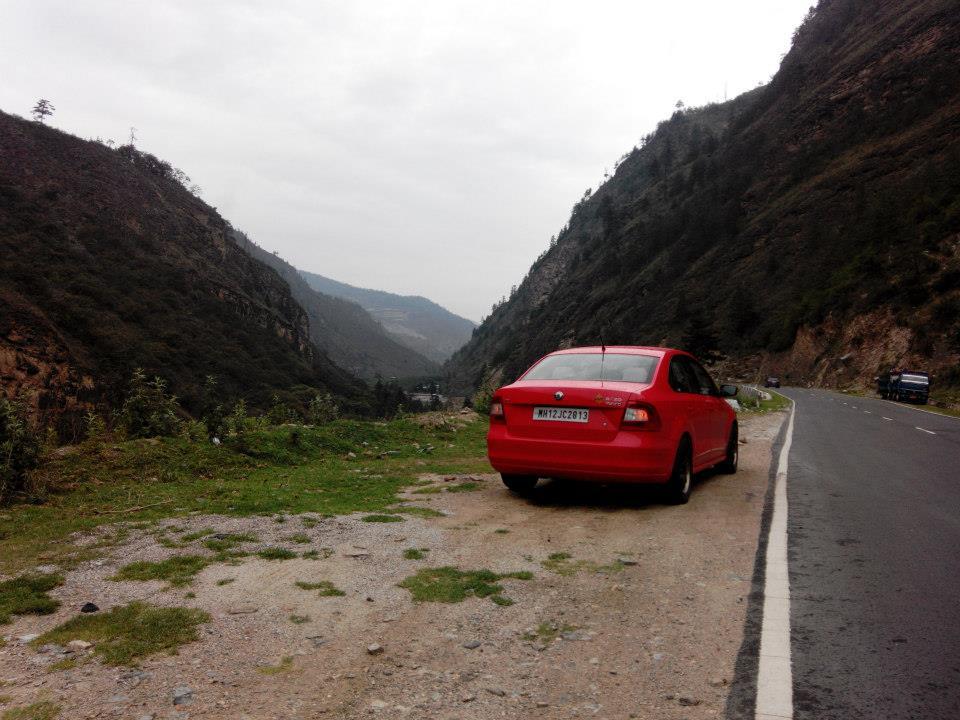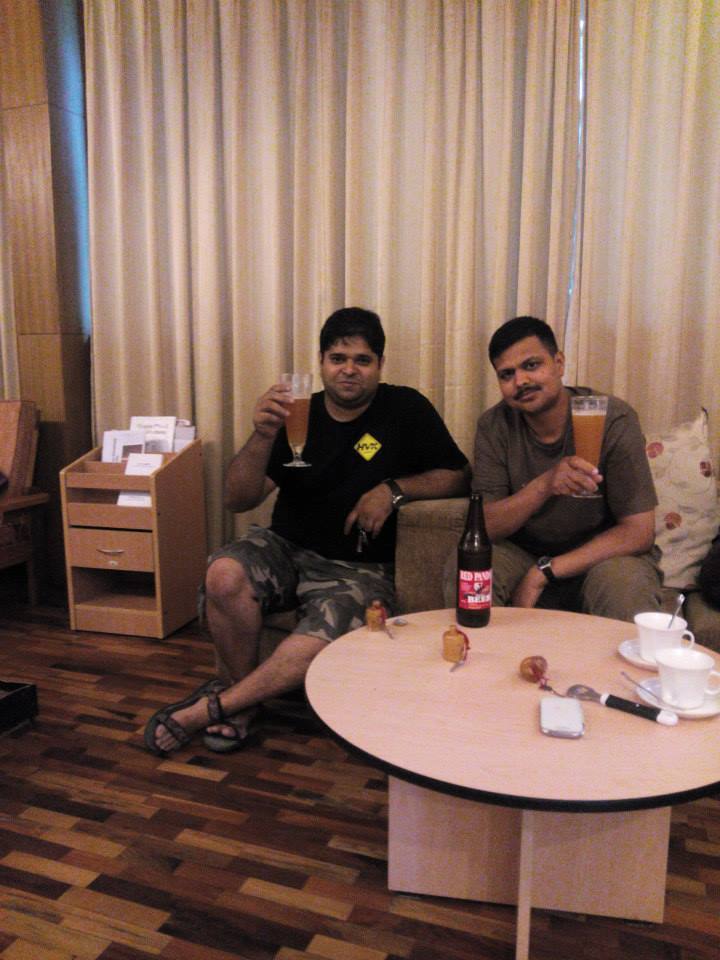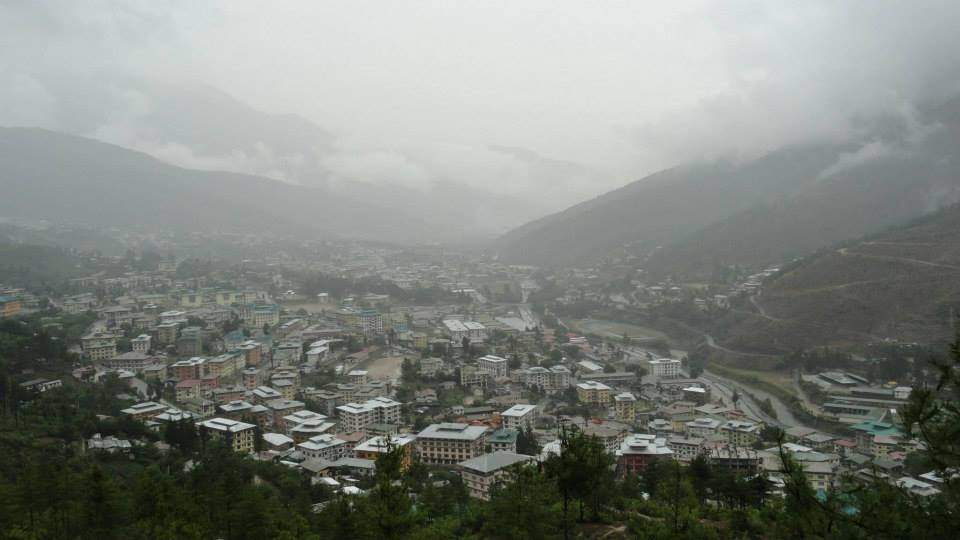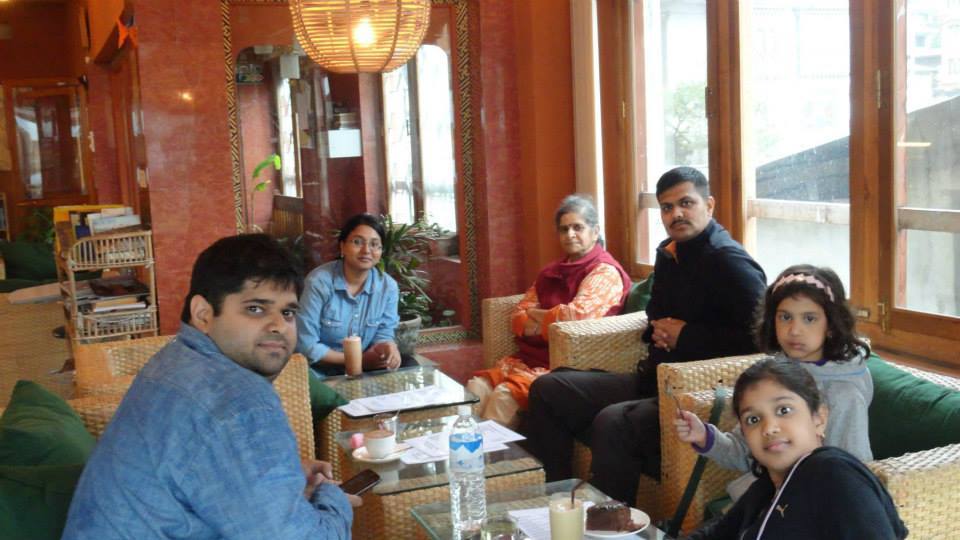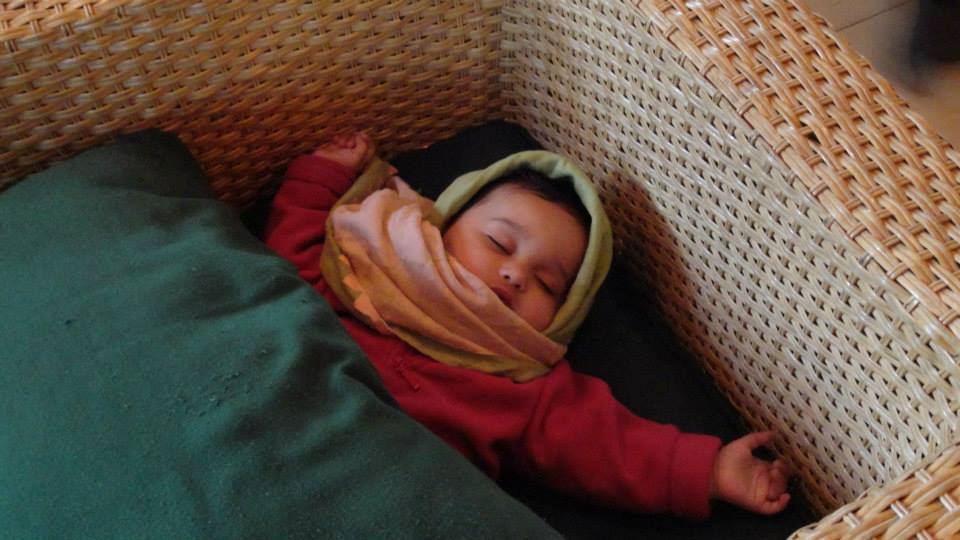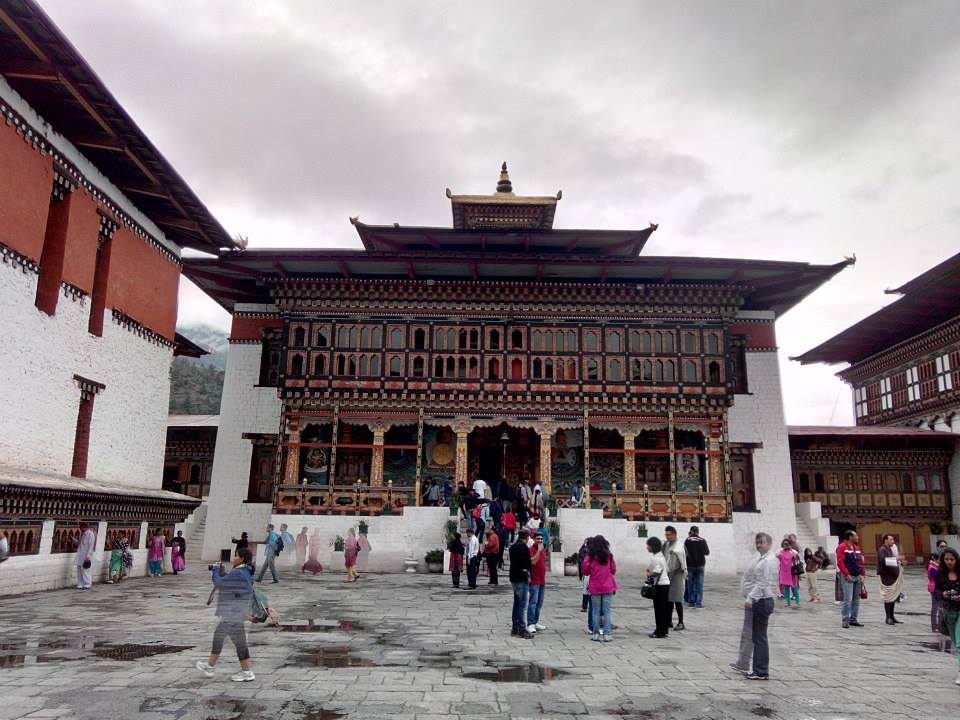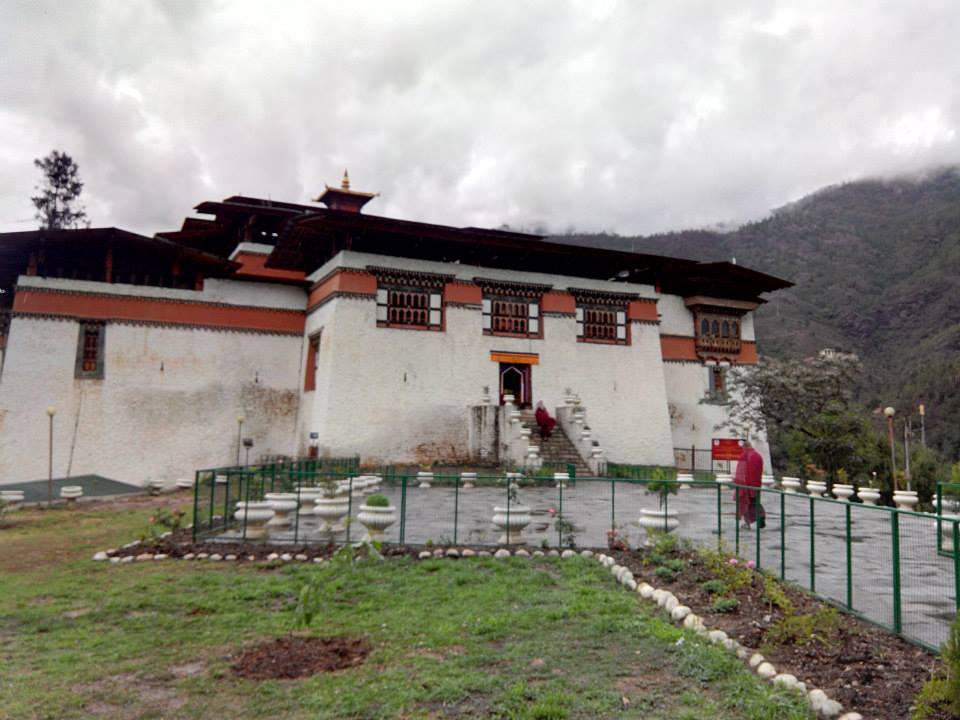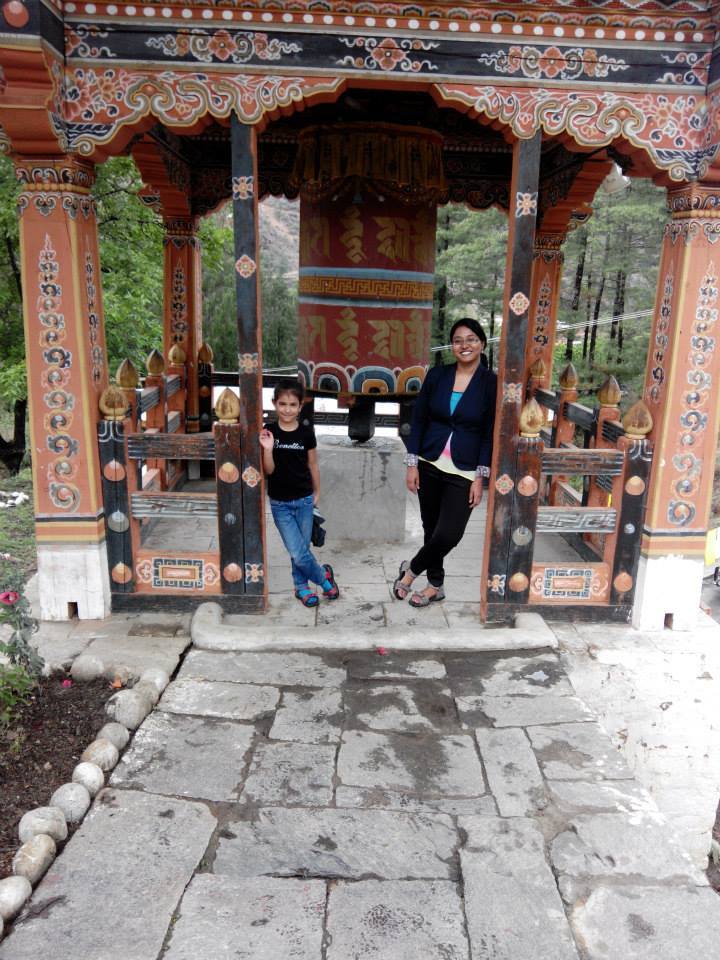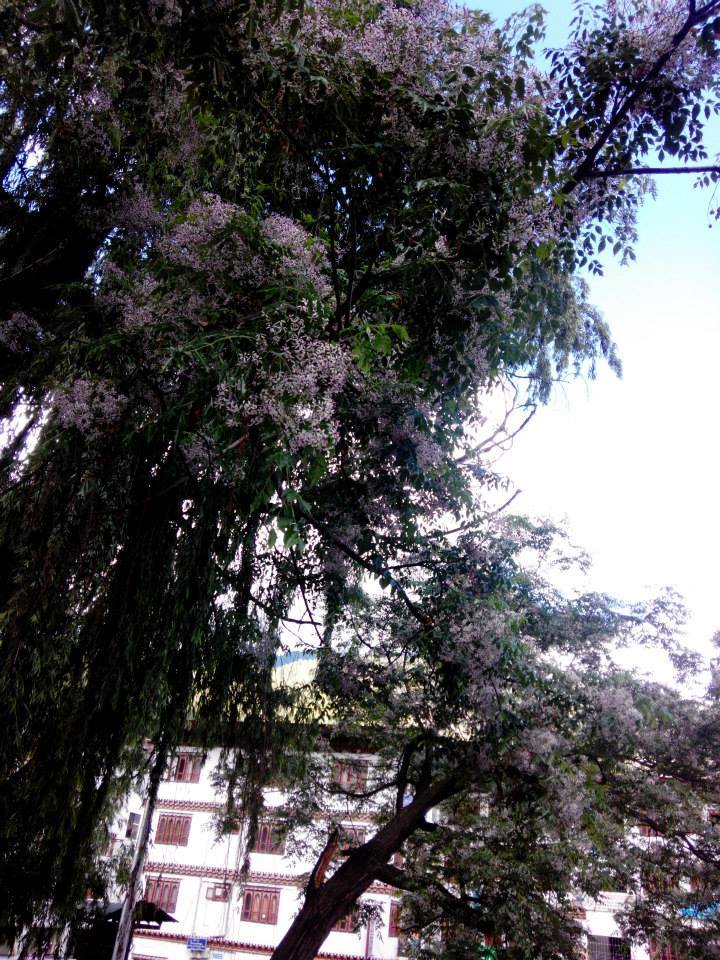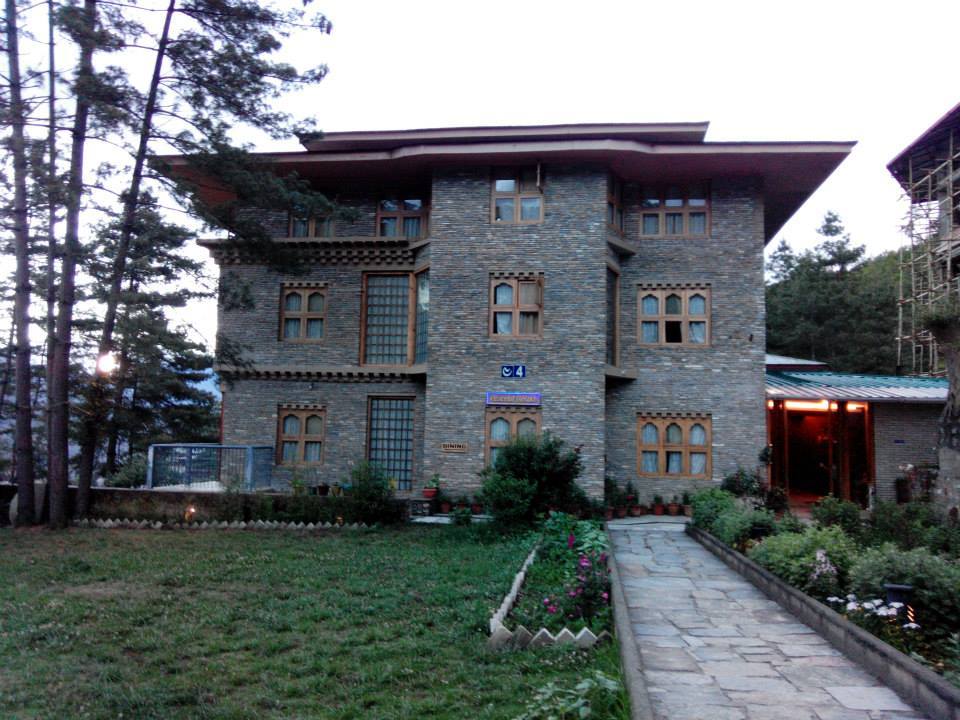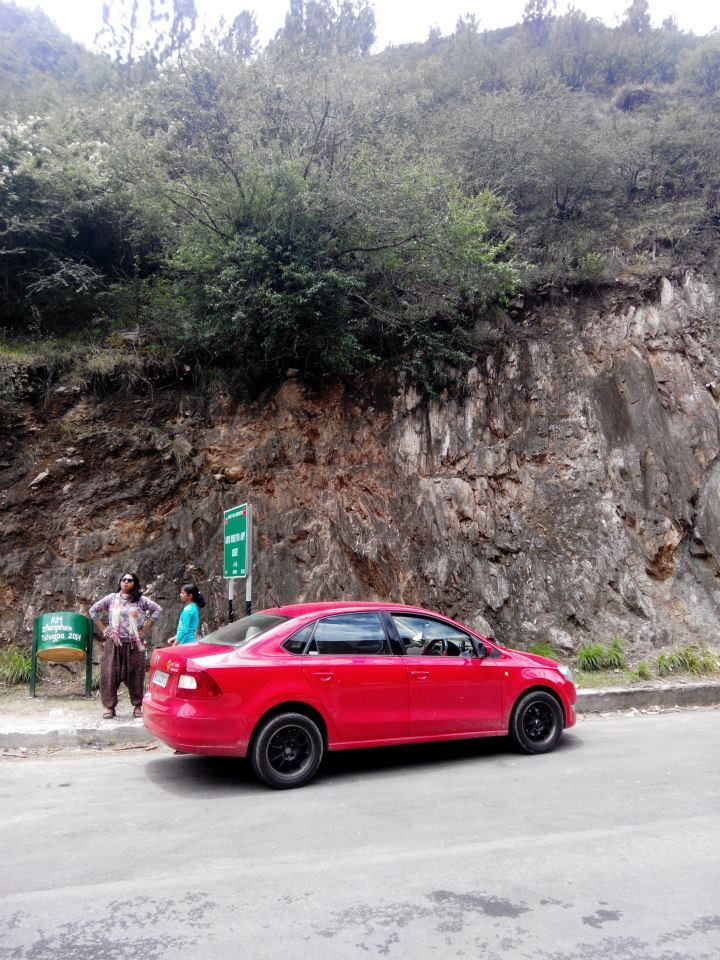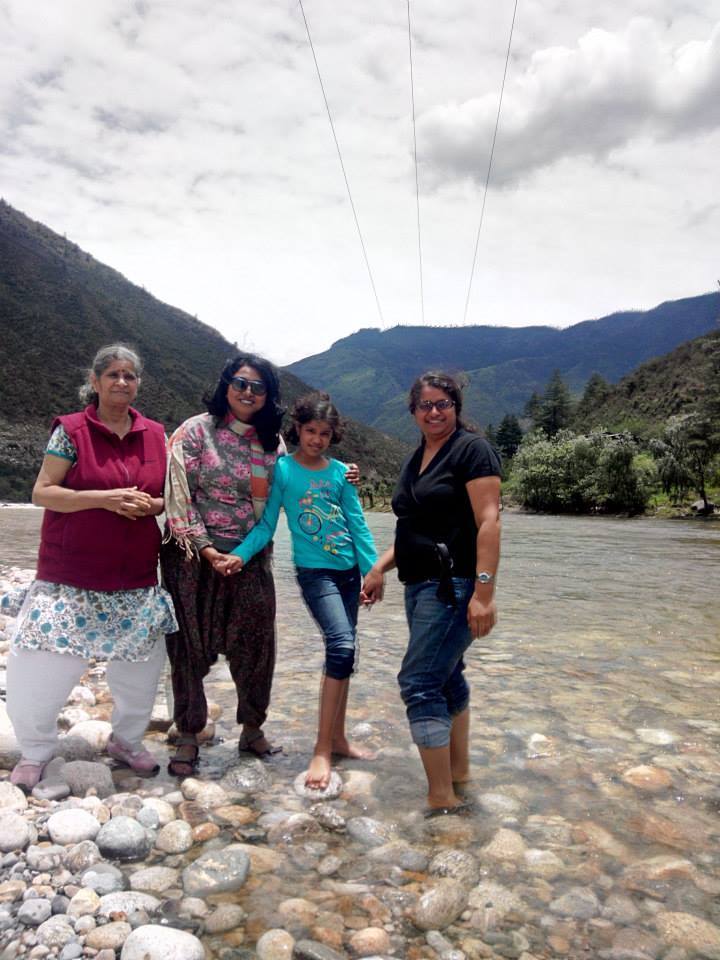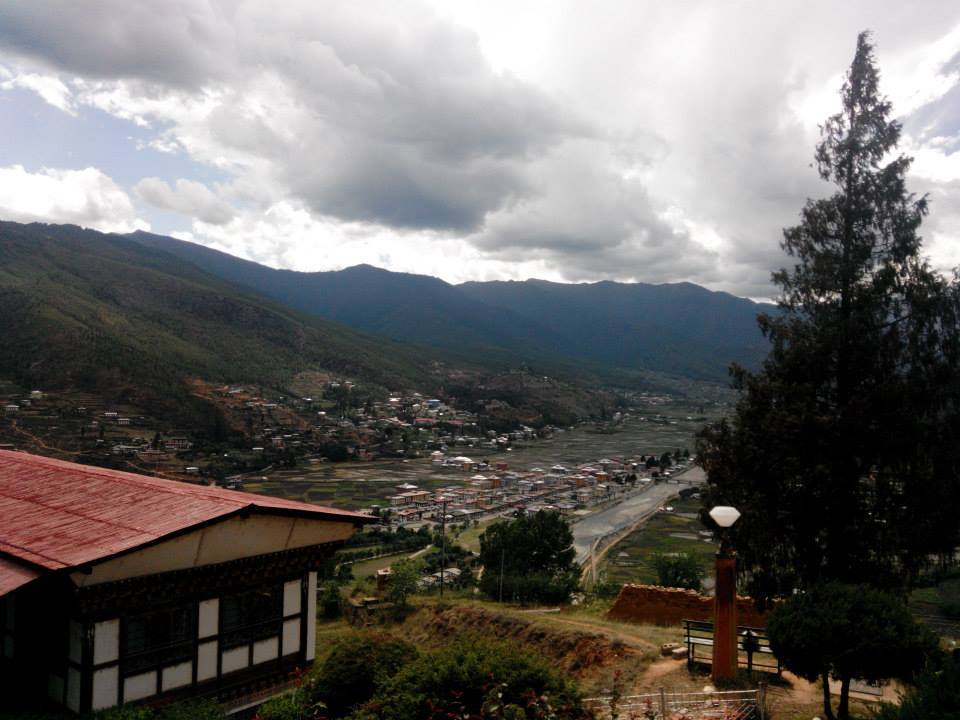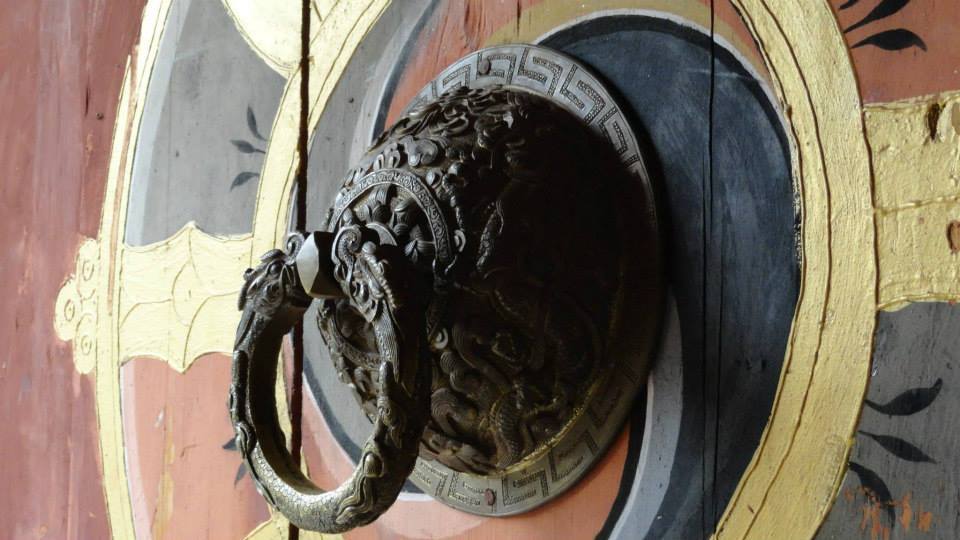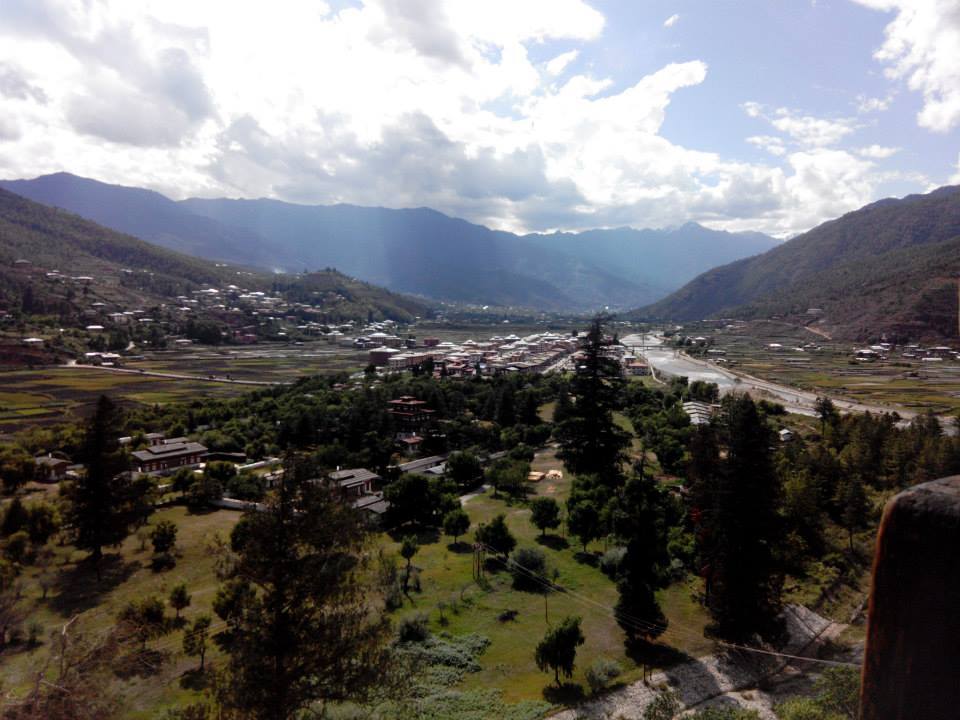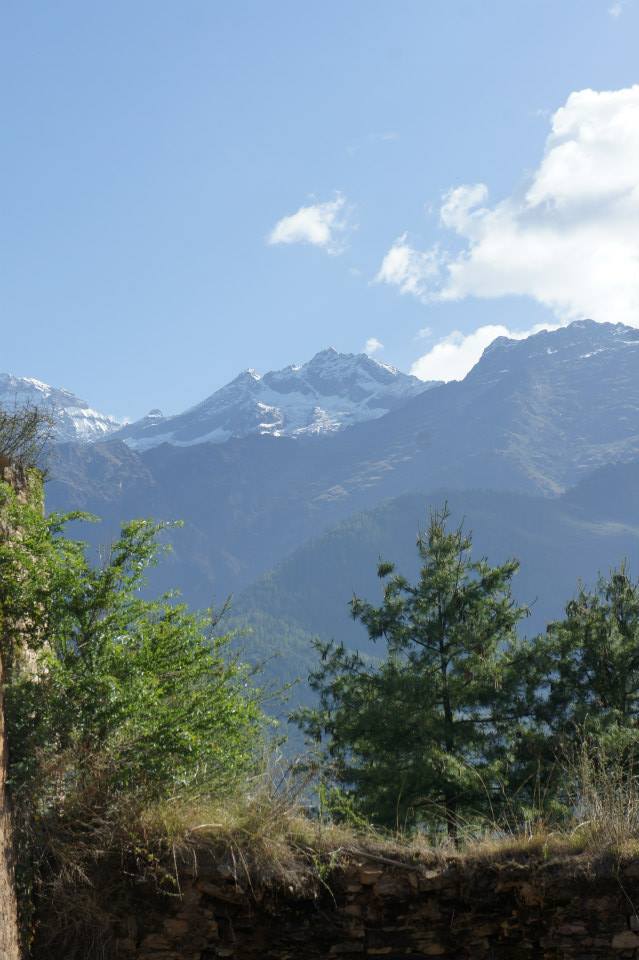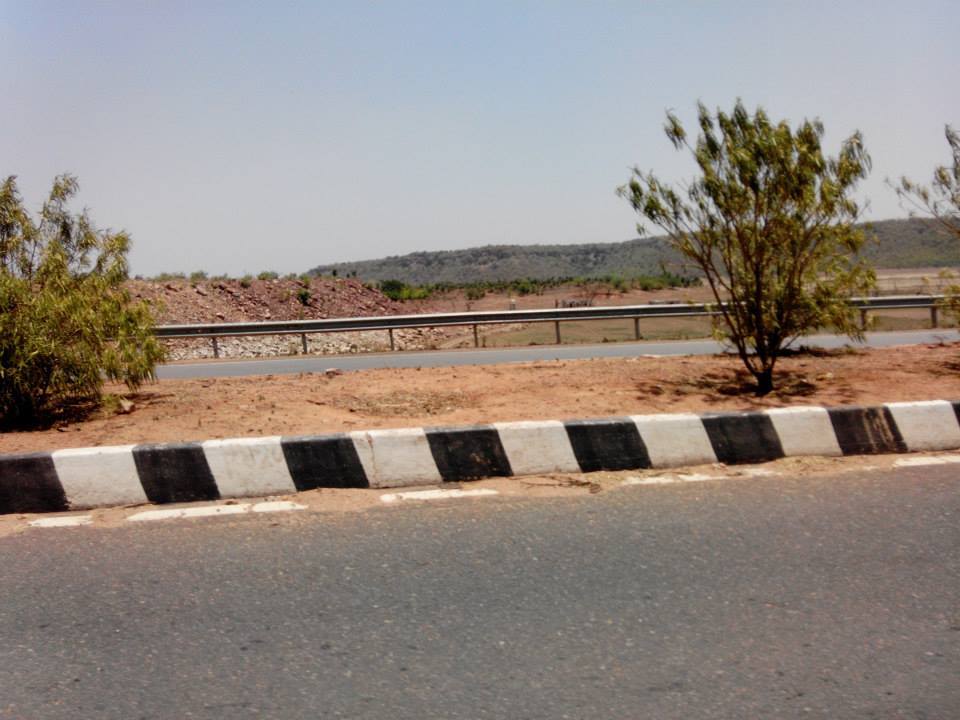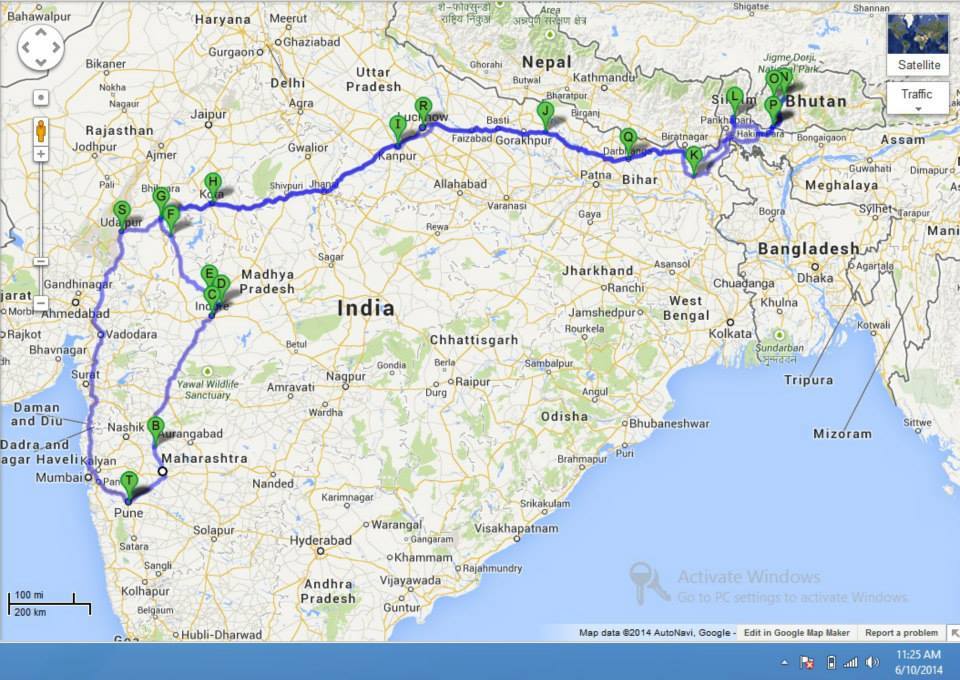 A cross country drive all the way into Bhutan, it was special because I would have my 6 month old daughter with me. Almost 6 months of planning went into this trip, we had individual check lists and were extremely meticulous in our planning. A checklist for the baby, a check list for the car, check list of documents, and then a master checklist for packing.With so much of effort gone into planning the trip was long awaited/ The initial plan was -
May 18th Day 1 - Pune- Indore
May 19th Day 2 - Indore - Ujjain - Jaora - Chittorgarh - Kota - Jhansi
May 20th Day 3 - Jhansi - Kanpur - Lucknow ( Short detour into Kanpur to visit a relative for breakfast)
May 21st Day 4 - Lucknow - Faizabad - Ayodhya - Gorakhpur - KushiNagar - GopalGanj - Muzaffarpur - Darbhanga
May 22nd Day 5 - Darbhanga - Purnia - Siliguri - Sevoke - Gangtok
May 23 Day 6 - Gangtok
May 24th Day 7 - Gangtok
May 25h Day 8 - Gangtok - Sevoke - Binnaguri - Birpara - Hashimara - Phuentsoling
*** Innova with sisters family joins the Rapid
May 26th Day 9 - Phuentsoling (Permits) - Thimpu
May 27th Day 10 - Thimpu
May 28th Day 11 - Thimpu - Chuzom - Dochula - Punakha - Wangdue - Phobijika - Wangdue (Stay)
May 29th Day 12 - Wangdue - Thimpu
May 30thDay 13 - Thimpu -Chuzom - Paro
May 31st Day 14 - Paro - Trek to Tigers Nest
June 1st Day 15 - Paro - Phuenstoling
*** Innova breaks, sister's family and my family fly back
Return journey Solo
June 2nd Day 16 - Phuentsoling - Purnia/Darbhanga
June 3rd Day 17 - Darbhanga -Muzaffarpur - Lucknow/Kanpur
June 4th Day 18 - Kanpur - Jhansi - Kota/Chittorgarh
June 5th Day 19 - Chittorgarh - Ratlam - Pune
However not everything went as per plan and the two buffer days that we had we ended up using a day from that. A few run time changes and lots of anxiety later we were able to pull it off. And pull it off in style without a single incident, 6500 kms of pure driving bliss.
Here's how it happened -
Day 1 - Pune - Indore
-- Actually Indore is slightly off course, ideal stop would be Ratlam
-- 625 kms - Drive time 9 hrs
-- Hotel Atithi Niwas (Booked via CHD)
-- Excellent roads through out, except when crossing
Shirdi
. If you are leaving rom
Mumbai
then you would not hit this bad section. Mumbai
Nashik
Ratlam
-- The only reason Indore was on the plan was so that we could freak out on the street food for one night.
Day 2 - Indore - Kota
-- We wanted to reach Jhansi, but the daughter started getting cranky and so had to stop early.
-- 486 kms - Drive time 7-8 hours
-- Hotel Raj (booked via CHD)
* Indore - Chittorgarh bad roads - Chittorgarh -> Kota is a fly zone all the way upto Jhansi.
If on day 1 you stay at Ratlam then this extra distance gets cut out. You head straight from Ratlam - Jhansi
On day 2 we got the scare of our life by the Daughter simply not wanting to sit in the car. I guess day1 had taken its toll and we were also learning/adapting on how travel such distances with a child. Decided to call the day off at 1400 to because the next town was 200 kms away and we did not want to risk our daughter not co-operting the next day.
On day 2 we even contemplated turning back, but thanks to my wifes determination and perseverance we were able to muster just enough courage to move on. And was that a good decision or what.

Day 3 - Kota - Kanpur
-- 550 kms
-- Stayed at relatives place, CHD present in Lucknow which was 80 kms more.
Resting on day 2 and not diong this stretch was by far our best decision ever, This sector of Kota-Jhansi-Kanpur goes through some very deserted terrain, especially in the small section of MP where we cross
Shivpuri
and Baran. Having bypassed Jhansi the road had severe undulations and it was incredibly difficult to maintain speeds, and to add to it there absolutely no wayside services on this route. No hotels of any kind and only tea stalls which looked damn scary. Following the pointers from my friends I did not stop at any place, and so we ended up doing a direct drive from Kota to Kanpur. After reaching Kanpur we were hungry, thirsty and with extremely distended bladders. :)

Day 4 - Kanpur - Kushinagar
-- Butter smooth roads through out.
-- 415 kms
-- Pathik Niwas (UPTDC), not CHD but this was recommended by HVK
-- This leg had to be made short as the next leg has a very very bad section which I wanted to cross during the day.
This takes us through Gorakpur and what good roads. Kanpur - Lucknow was we were extorted by the so called "road safety yojana", they took 200rs and put a red colored sticker on my bumper. Having crossed Lucknow we were headed to Faizabad - Ayodha, it made so much of sense to do a stopover at Ayodhya but decided against it and as above landed our asses in Kushinagar. This government run guest house was perfect, lots of parking nice clean rooms, bare minimum items available to eat, the perfect no frills stay.
Day 5 - Kushinagar - Purnea
-- 30 kms of HELL (note the capital), not just bad roads, no roads. The entire car would dissappear and then come out of a pot hole. Banged the bottom thrice. This 30 kms can take close to 2-3 hours, as soon as you cross Gandok the roads improve. And after that its smooth sailing all the way to Purnea which was our stop over place. From Purnea, doing
Kalimpong
should have been easy which is why we decided to stop at Purnea.
-- After crosssing Gopalganj, entire
Bihar
is a fly zone. Cruising at 120 through out.
-- Hotel Center Point (CHD)
-- 472 kms drive time 9 hours
At one point having crossed Darbhanga we were looking for a break, ran into an extremely shady hotel with neon red lights. As soon as I parked I knew this was going to be fun and so I had informed the family that we need to get out of here as soon as possible. 15-20 minutes dal rice and a cup of tea later we were back on the road.

Day 6 - Purnea - Kalimpong
-- All good roads.
-- HVK recommended Morgan House (WBTDC), only online booking. One hell of a place.
-- Rested here for two days as my sisters family was to come in 2 days.
-- 253 kms, good roads. As you begin climbing to Kalimpong lots and lots of hills.
This was one of the highlights of the trip, Kalimpong is a wonderful place to stay and should not be missed. Morgan house run and managed by WBTDC is a place worth every penny.
Day 8 - Kalimpong - Phuentsoling
-- 175 kms
-- Phuentsoling, only needs to be done because the permits are issued here.
-- Any government proof (passport, Pan, license, Aadhar works)
-- For the car, all valid papers RC, insurance, license and so on.
-- Hotel Orchid (Booked by a BK travel)
-- BK travel was used to hire a Innova for my sisters family (3k/day)
Day 9 - Phuentsoling - Thimpu
-- 153 kms, drive time close to 4-5 hours
-- Beautiful valley and a wonderful drive, Highest pass at 8000ft.

Day 10 - Thimpu
-- Peaceful resort, This was booked online is slightly out of town but is one hell of a place,. I would highly recommend it.
Day 11 - Thimpu - Dochula - Punakha - Wangdi
-- Booked Punnatsangchu Cottages online
-- Dochula pass was closed and hence this had to be dropped. Land slides due to rain and work going on.
-- Punakha and Wangdi are the places to visit
-- This further takes you to Bumtamg, which is were the real beauty of Bhutan is.
-- Just because we had to skip this, there might be another trip to Bhutan in the future.
-- Checked into the same hotel again for another night.


Day 12 - Thimpu


Thimpu - Taschi Zong, Paper factory,
Choki Traditional Art School
, Buddha Dorenma, Bhutan post office, National Muesem, Changanga Lakhang, Takin preserve (ZOO). Because we ended up spending an extra day in Thimpu, we hung back had Bhutanese beer and enjoyed the local cuisine alot. All the eating drinking places listed in Lonely planet were covered ;)
Day 13 - Thimpu - Paro
-- Is one hell of a drive, beautiful hills, valley, river. The most amazing scenaries.
-- Tiger's nest resort booked online, right opposite the tigers nest monestary
-- Paro primarily has nothing, the main attraction is the trek to Tigers nest resort.


Day 14 - Paro
-- Trek to Tigers nest
-- Local market

Day 15 - Paro - Phuentsoling
-- Drukel Zong -- From here you can view Mt Jomolhari.
-- Hotel Orchid


Day 16 - Phuentsoling - Bagadogra - Darbhanga
-- Sisters family seperates, My family dropped at the air port from where they fly and I drive back solo
-- SHyama Residency (CHD)
-- 450 kms


This was specially required because again I did not want to cross the horrific section of Gopalganj during the night, this has to be done during the day and especially before traffic hits.
Day 17 - Darbhanga - Lucknow
-- 569 kms
-- The ever so deadly Gopalganj (UP-Bihar border ) 30 kms of HELL
-- Hotel Gomti (booked via CHD)

Again Lucknow was decided because I did not want to miss this chance to try out some Tunde kebab, And man did they live up to their reputation. 200 bucks to Auto Rickshaw to go and buy 80Rs worth of kebabs, totally worth every penny.
-- 911 kms
-- Karohi
Haveli
(booked via CHD)
Day 19 - Udaipur - Pune
-- 900 kms


Chose to come via this route because this was known and familar road for me. Last leg, dint want any chances and no exploring new roads on the last leg. And while going i knew Ratlam - Neemuch - Chittorgarh (at the MP -
Rajasthan
border) had bad roads, and did not want to trouble myself with bad roads.
Doing such drives teaches you many things, like for example after day1 and day2 we knew exactly how to travel with a baby. We would leave everyday morning by around 6/7 making sure her morning duties were done, we would feed her in the car at around 9.30/10.00 after which she would sleep again. Then at around 1300 we would break for a good one hour, giving her lots of time to stretch her legs and play around. Then the last stretch till around 1600 and check in. On my way back because I was solo, I was pushing much more than what we were doing while going.
When I was entering Kota at one of the toll booths, I was about to be asked by a couple of men for a ride. I was at that point extremely apprehensive to have anybody else in my car, however call it my luck they hitched a ride with the car which was ahead of me. On the day before this I had the car ABS kick in the first time when a puppy suddenly decided to change its path, no harm done. But yes after that I was extremely careful of animal crossing, funny thing about the cows in the North, if you honk they would simply stop as opposed to cows in the West and South where they simply will continue doing what they are doing.
One of the things that excites my family the most is rivers and in this trip we crossed over all major rivers in the country or atleast some, namely -- Narmada, Ganga, Yamuna, Chambal, Sharayu, Teesta, Kosi, Gandhak, Torsha.