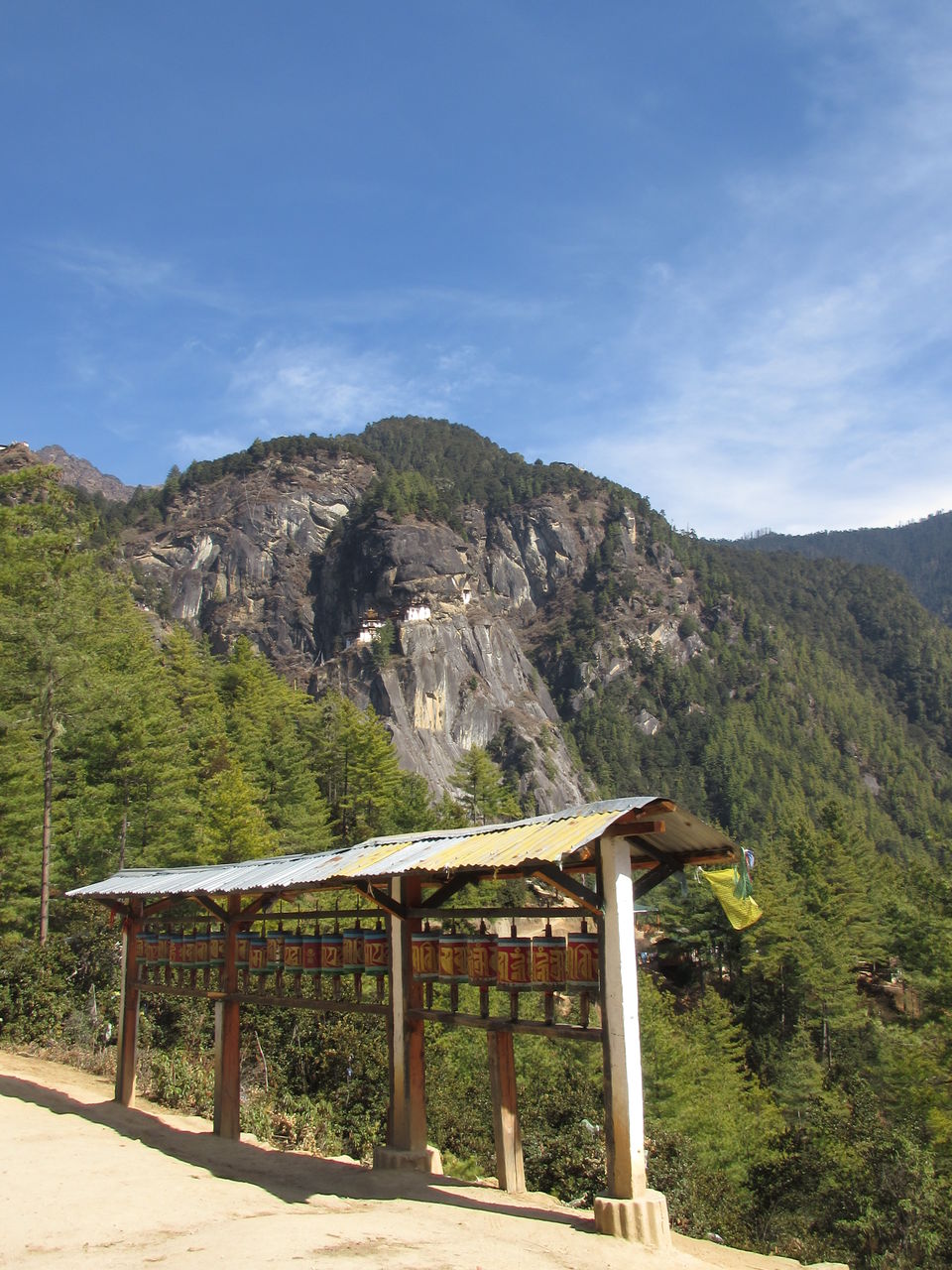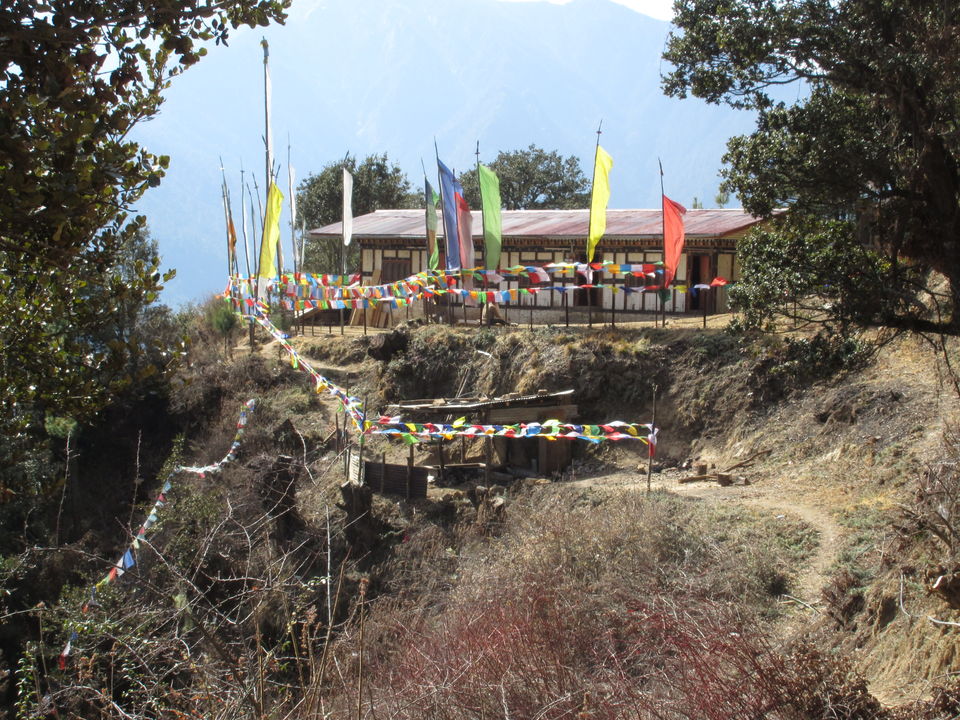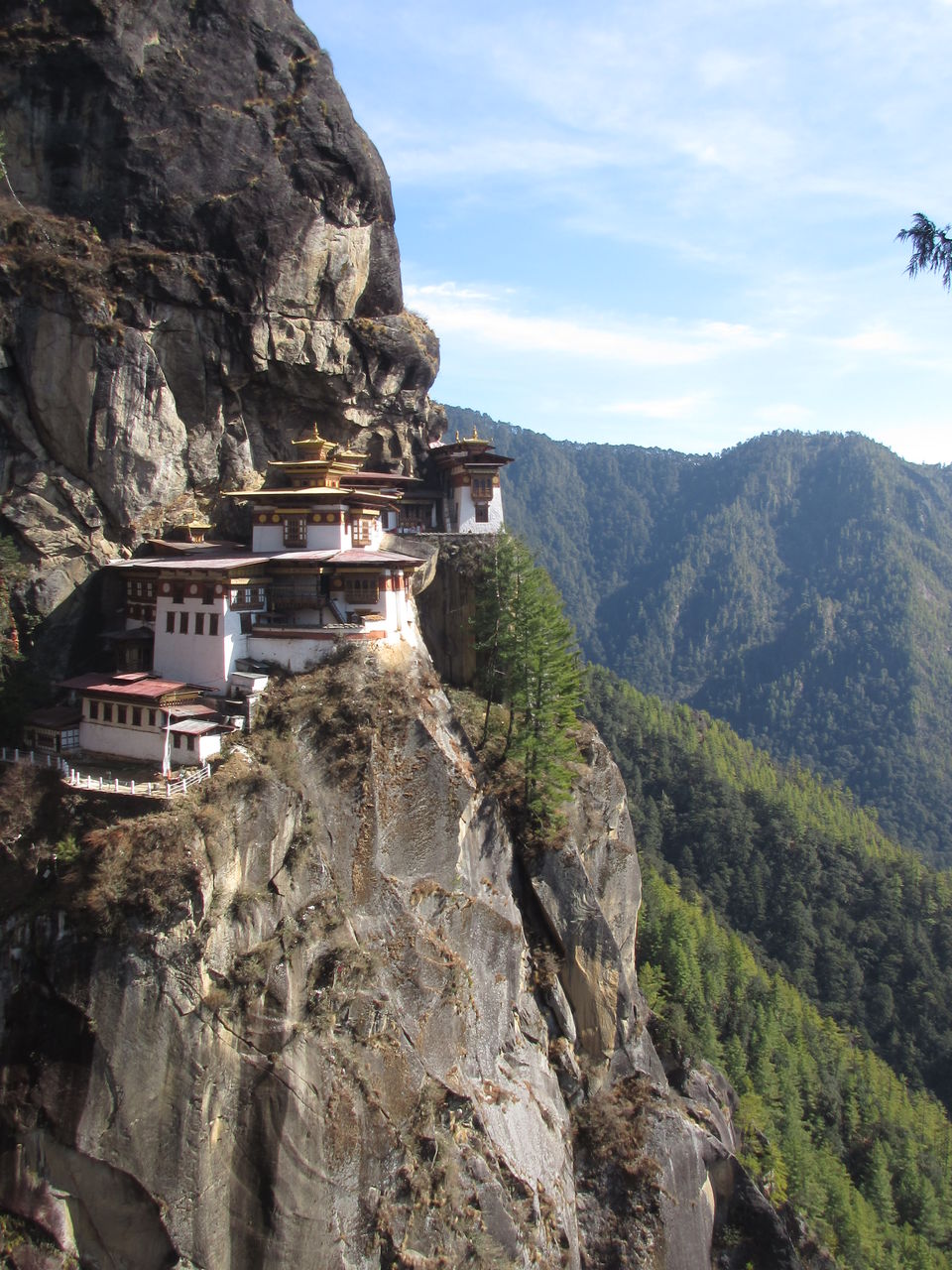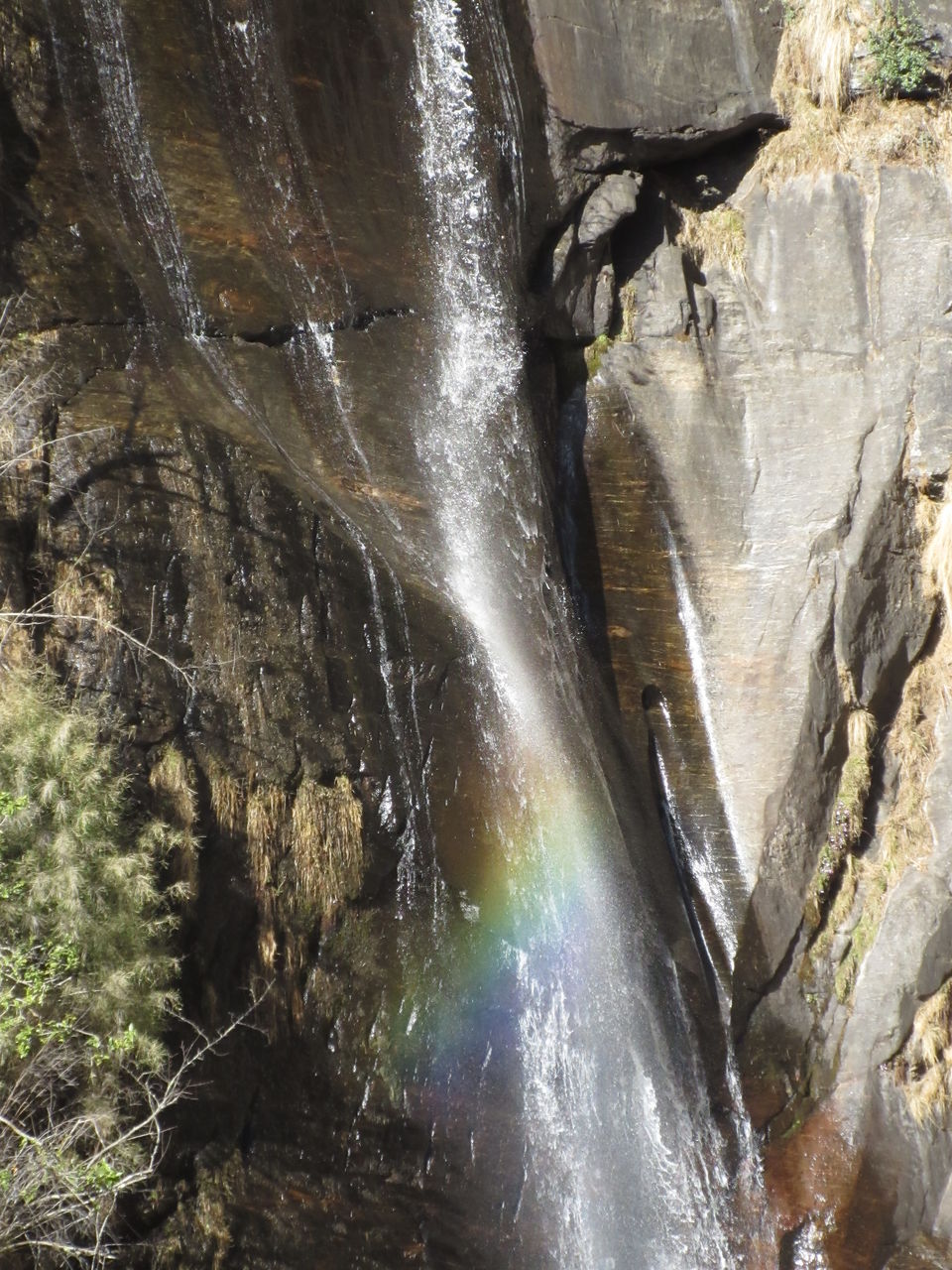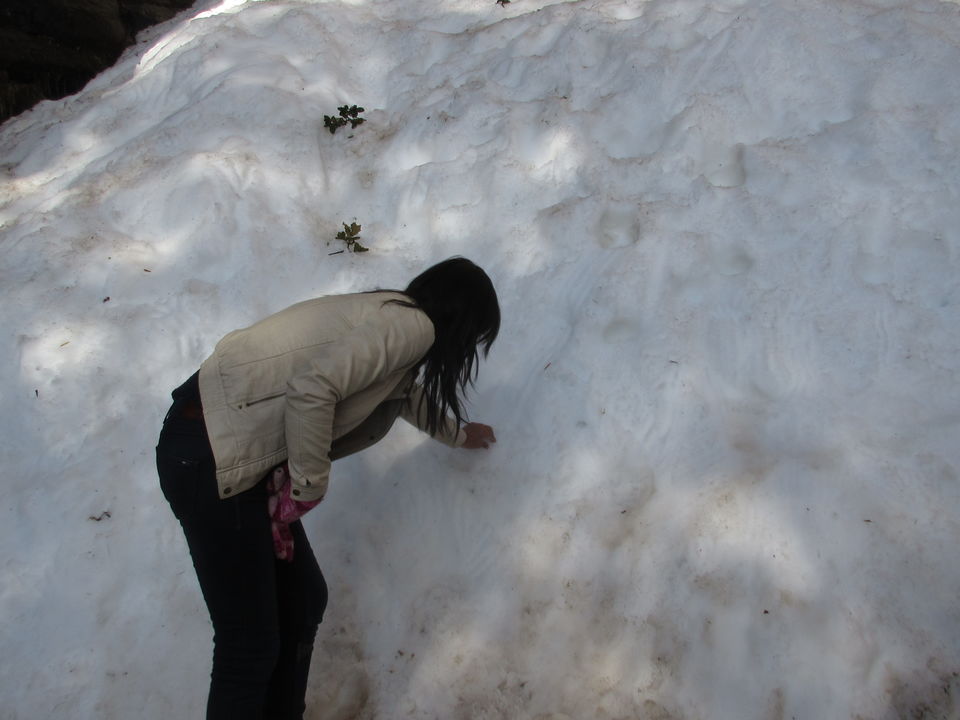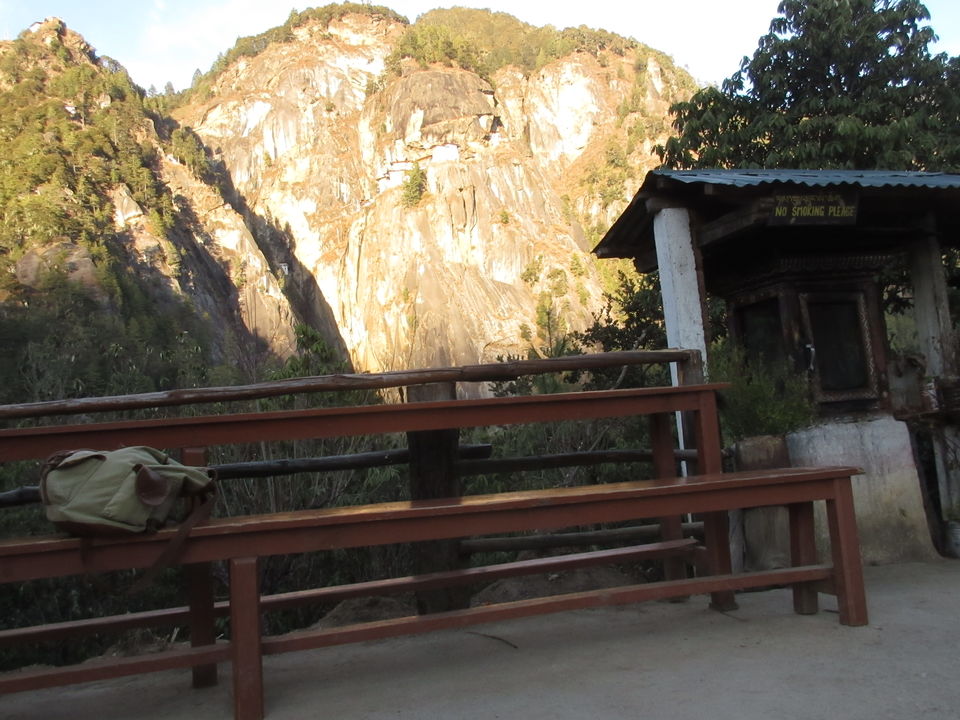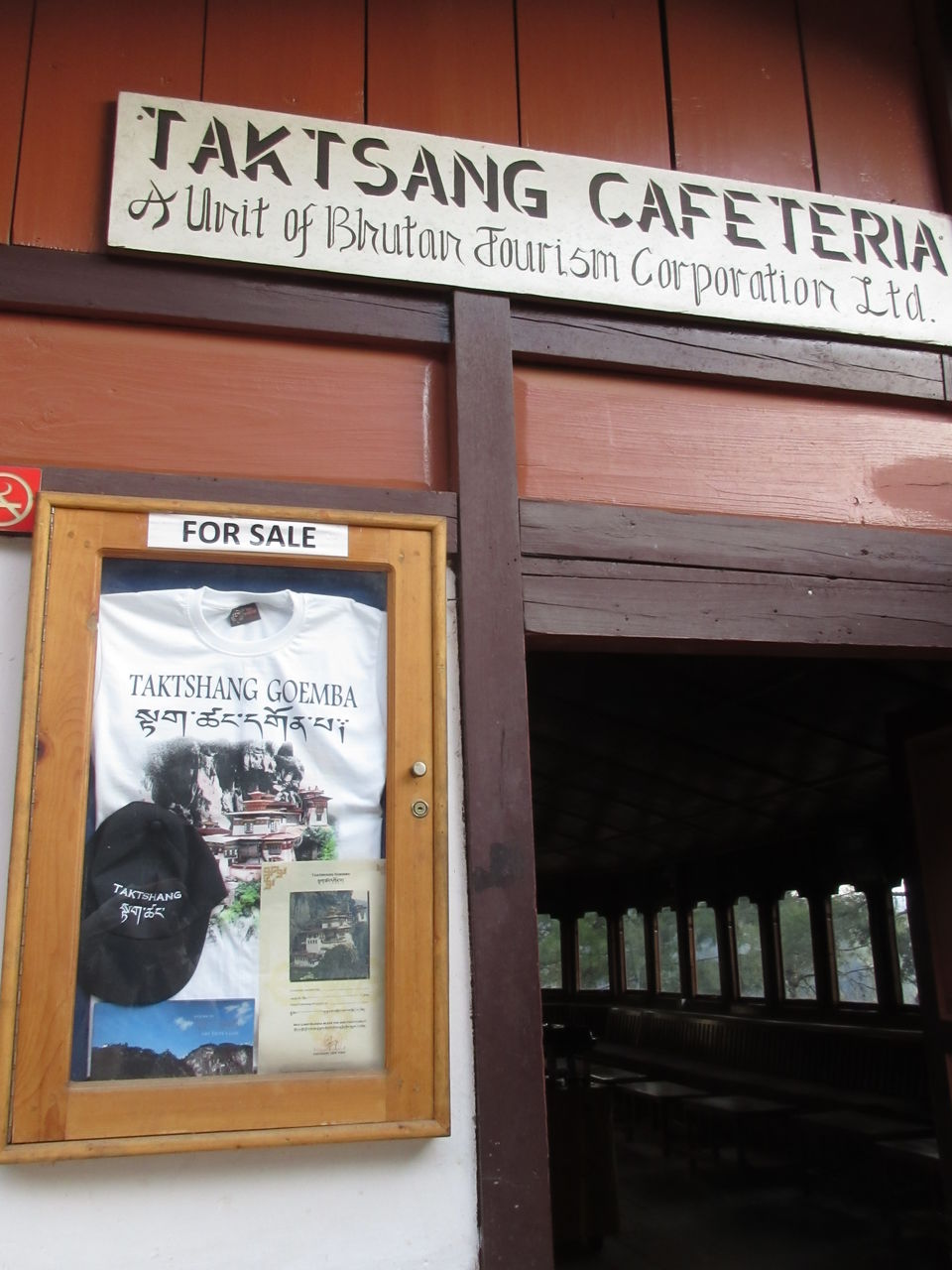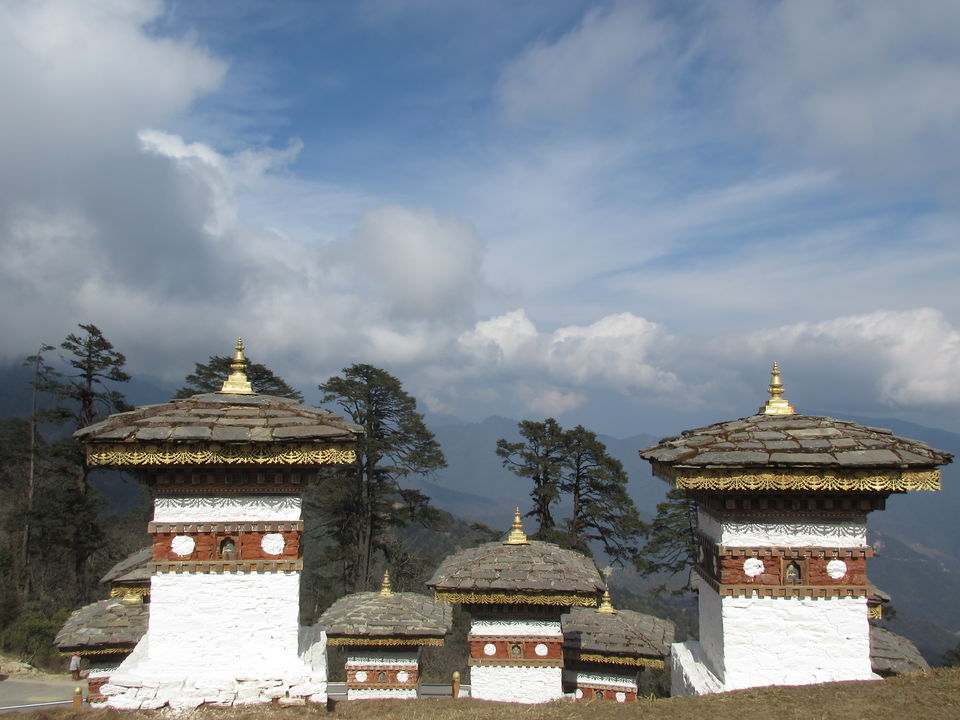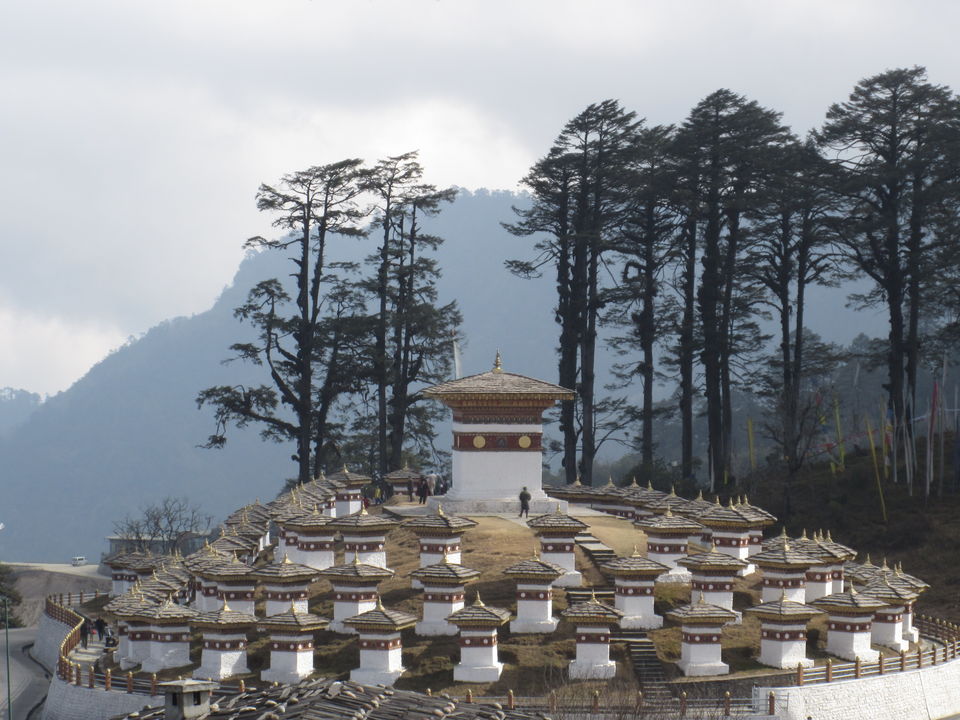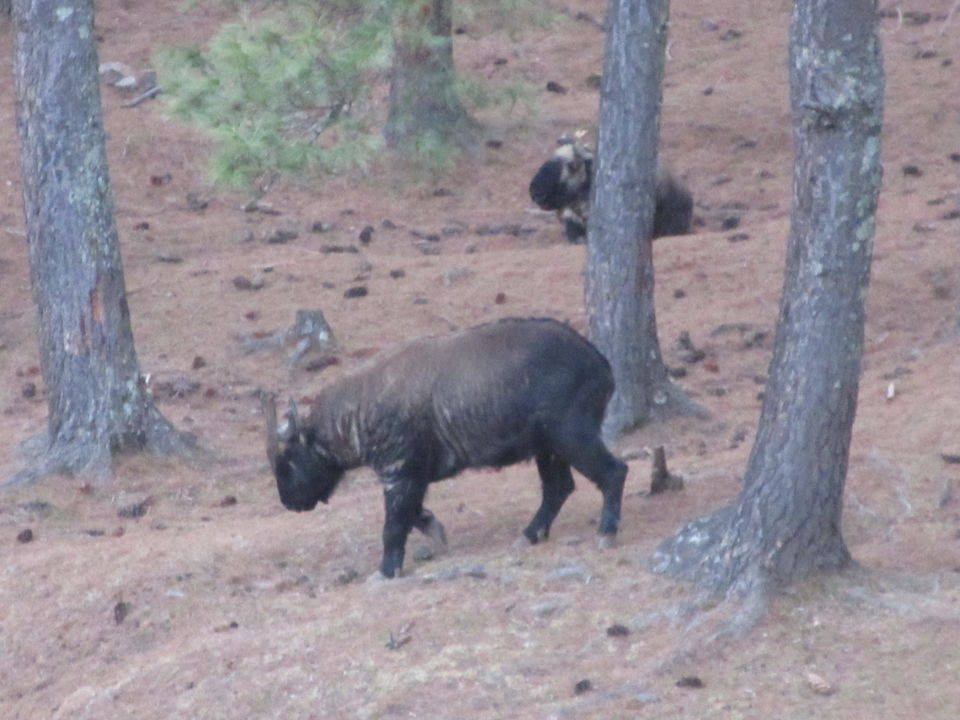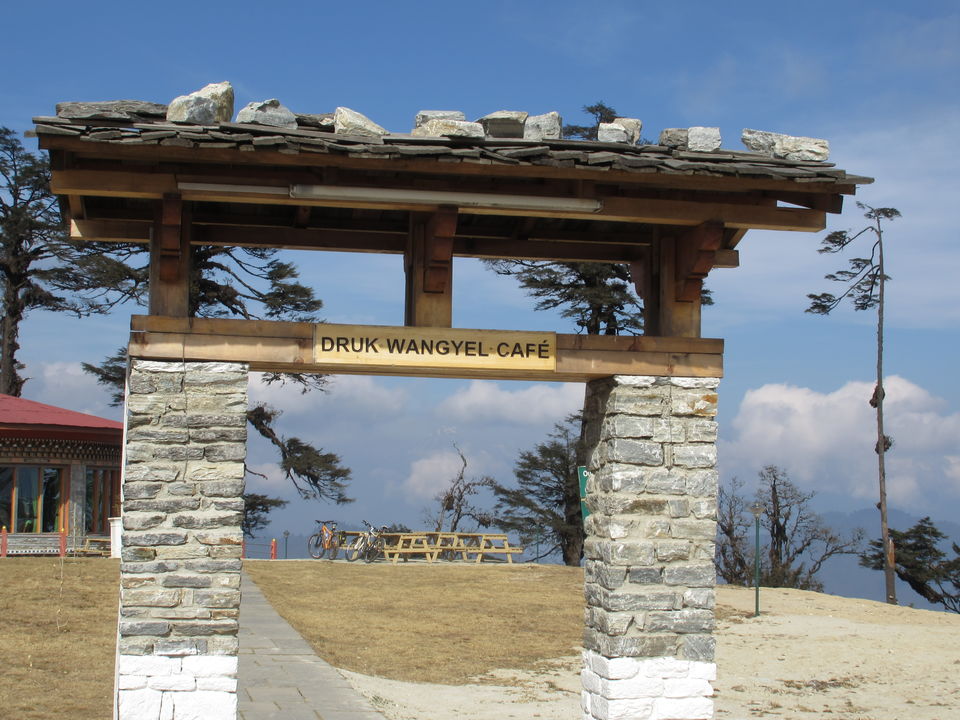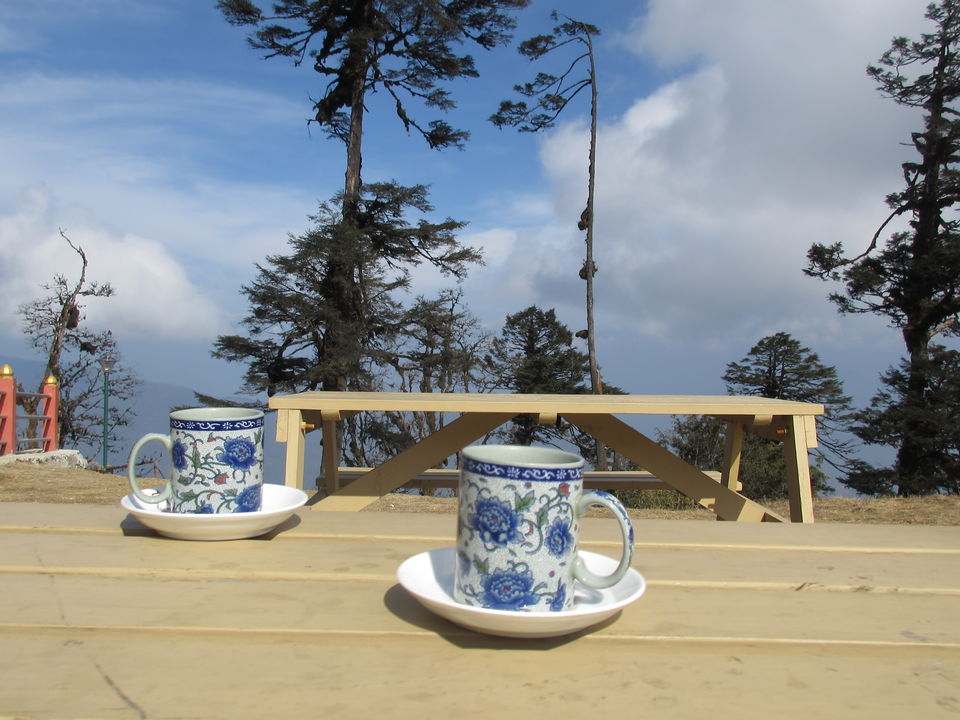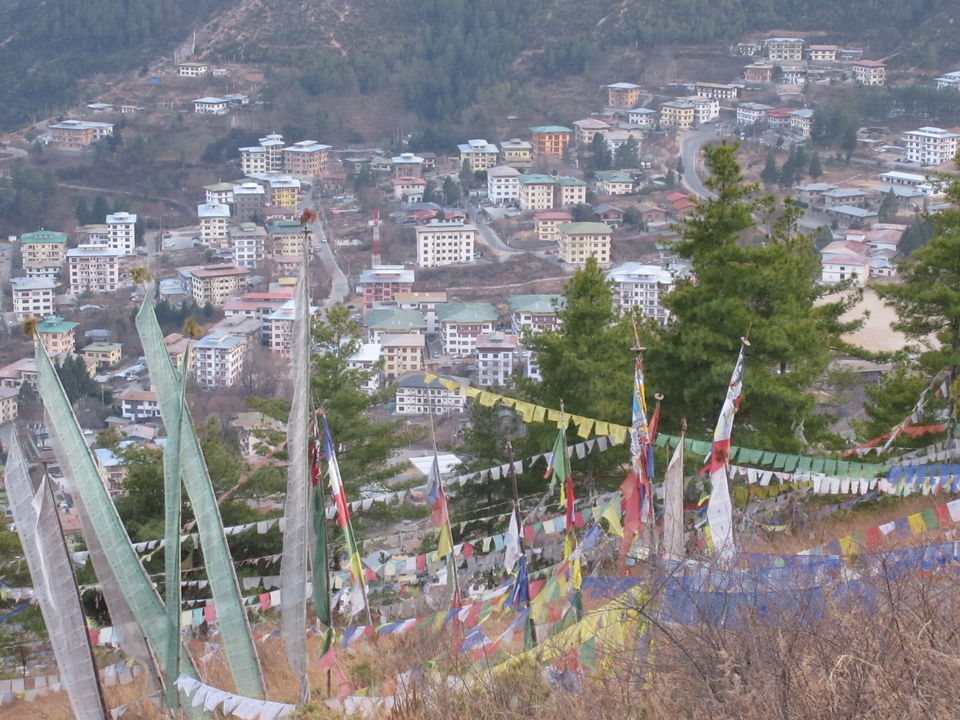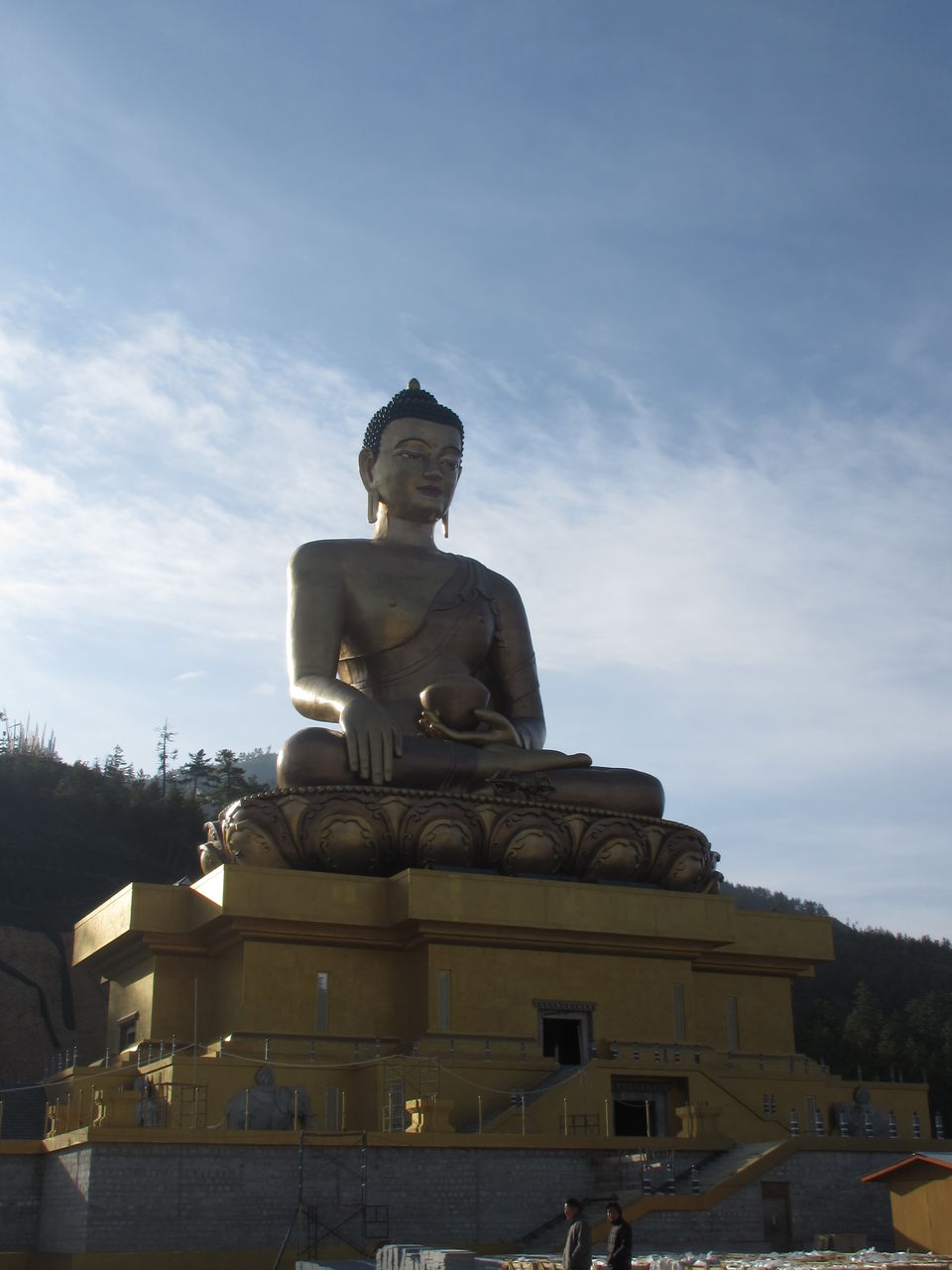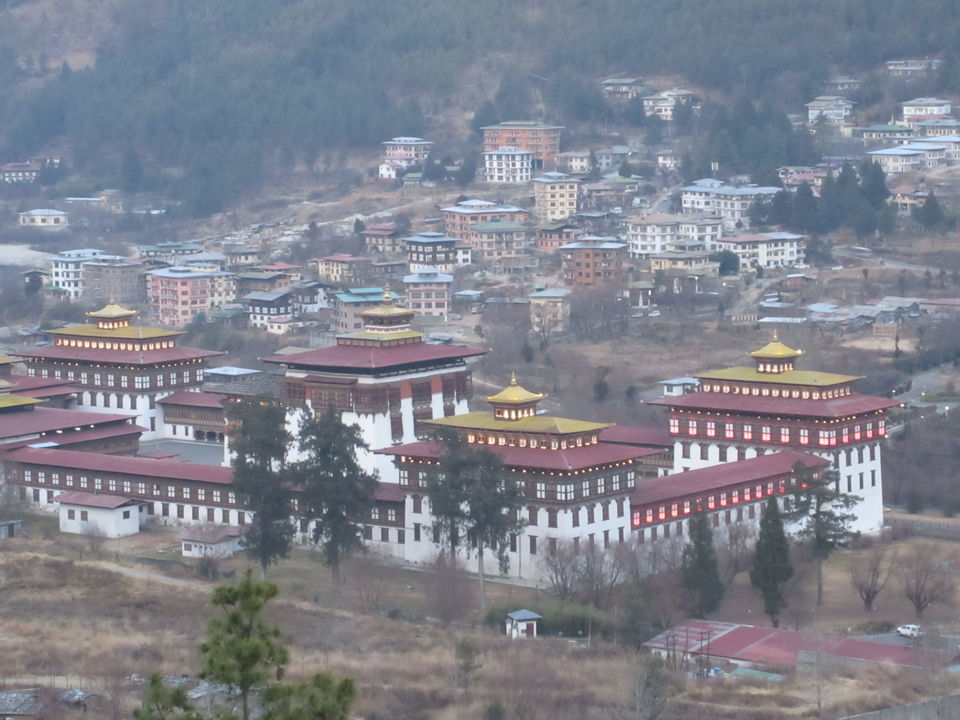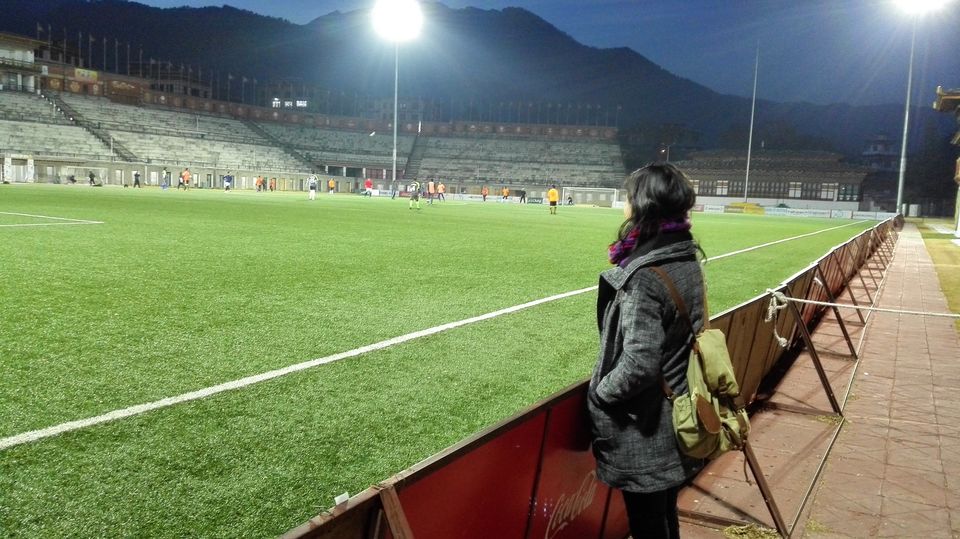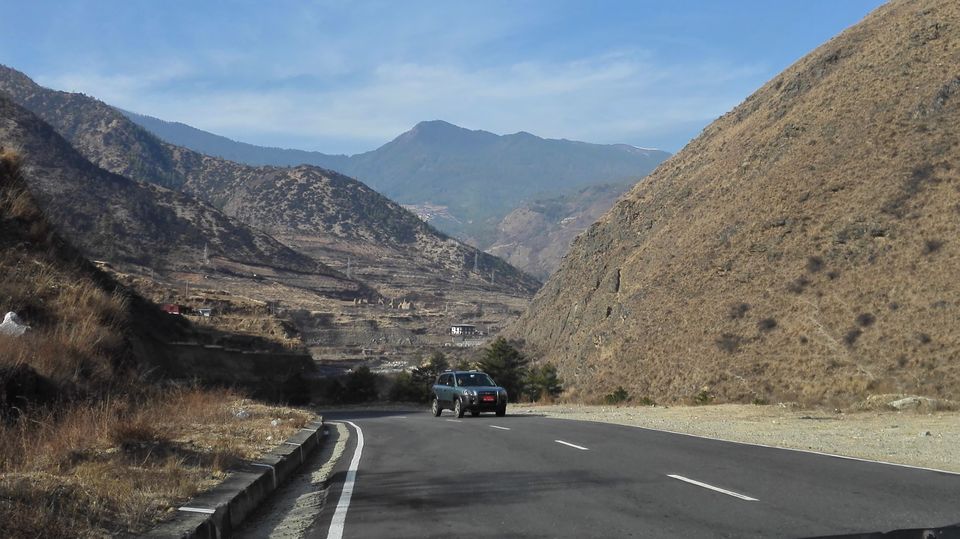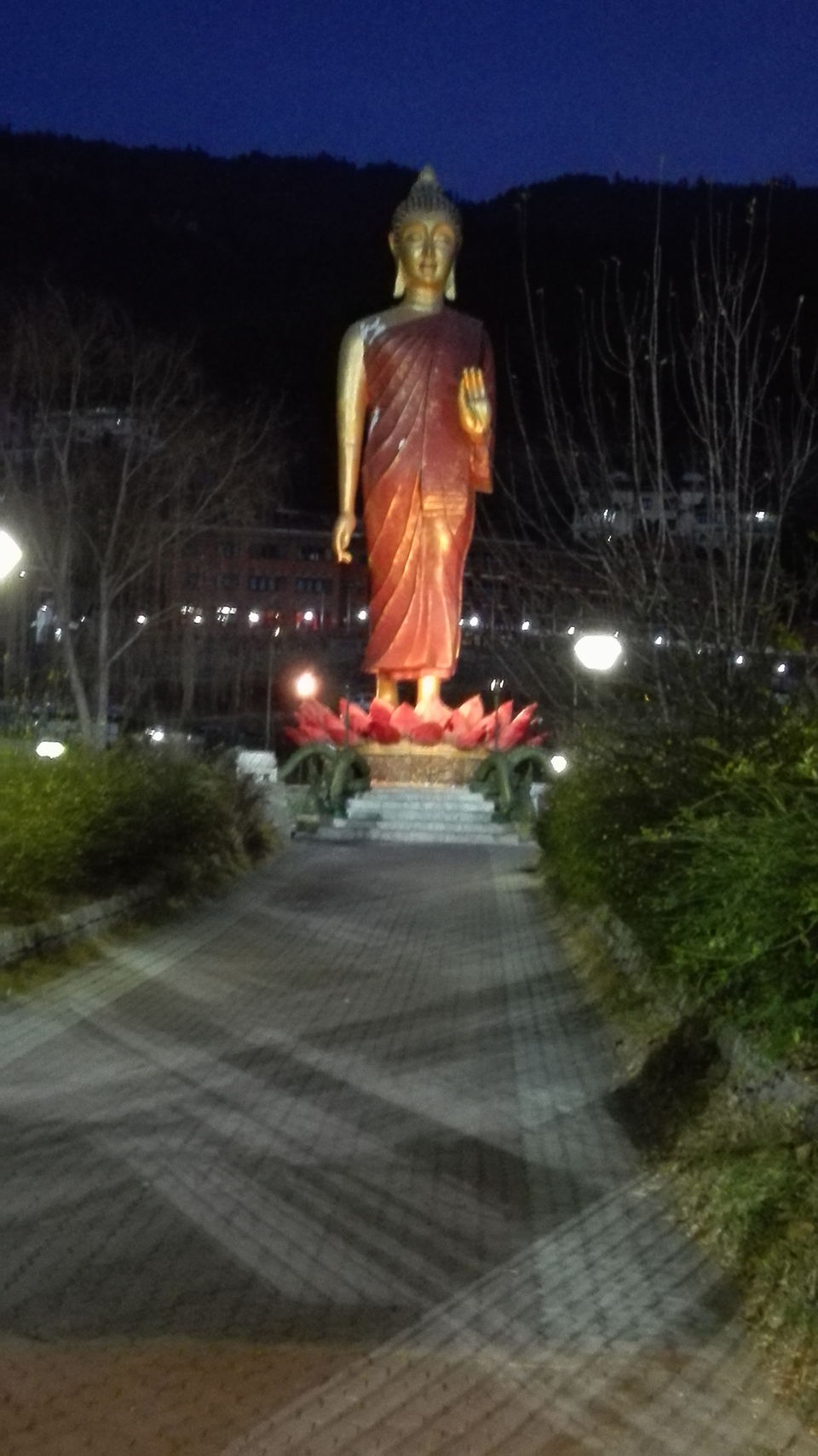 Clarification: Cost of the trip would have been halved, had I not taken a flight for the return journey (shortage of time ) and with temperature in minus, invested on a medium budget hotel and booked a cab twice on my own (had I taken the shared ones, cost would have halved further).
Trains till Hasimara from Howrah/ Seldah are the best option. Half an hour shared rickie ride from there on you reach Jaigaon. Cross-over and you are in Phuentsoling in Bhutan. Reached there at 1:10 PM(IST) and realised it was lunch time for the immigration office. Luckily, IST+30 mins is BST, but better be ready for a long wait in the immigration office as there is always a long queue before you even enter. Luckily, help from a friend made the process a smooth one and bingo! I got my permit in 10 mins. Shared Cabs at Rs 600  Rs 1000 per person or personal cabs at Rs 2600 are available. Took 6 hours to reach Thimpu but that was because me and the cabbie were enjoying Bhutanese music and chatting along. One moment that took my breath away was -driving through Gedu, a place always covered in fogs even during broad daylight. Peaceful countryside which made my brain plot out plans for camping out( have to explore that option) 
Thimpu was a clean small city and it was real cold but I could see youngsters heading out for "Party" to pubs/bars which stay open till 1 am on Fri and Sat.
The next day was a trek to Taktsang which usually people cover in 3 hours but I took double that time as I was busy absorbing the views and smiling back at the happy crowd who were returning back from Taktsang. Cameras are not allowed inside the monastery and if I try to describe it in words- the monastery is built on a cliff and once you are inside, can't make out where the mountain ends and the monastery starts, prayer rooms are breezy and there is room marked "Tiger's nest" - one can climb down the rocks and explore (which I couldn't). On the way back, Taktsang cafe is a cool palce to sit and enjoy a sip of coffee as you look towards the far-off view of Taktsang and the sun setting in.
Dochula Pass is another place to explore, especially the view of the 108 stupas and the history behind it was interesting. Just half an hour drive from Thimpu, one needs another permit to vist the pass. Buy apples from the road stalls on the way to Dochula( available all round the year). Buddha Point and the Tower Point are other places in Thimpu to be explored- one can get majestic bird's eye view of Thimpu.
Places I missed out were the Haa Valley, Chelela pass and Bumthang valley which I heard were really awesome.
Food I will miss are the Thukpas, the local pork dish with red-rice and the butter tea. Druk Pizza has been recommended too.
I passed by many cyclists on my way to Dochula .I know now of  how I am going to explore Bhutan, the next time I am here-MTBs are available on rent here.
Also, Thimphu town is lined up with many karaoke lounges which can be explored.Shopping can be quite expensive, especially in the handicraft bazaar but the shops in the town are good enough- one can get memoribilias to take back home.
Another place to hang-out in the evening is the national stadium,a place one can sit and watch a football match that's being played by the locals.
The last day was a beautiful ride from Thimpu to Paro early in the morning. Paro airport has been described as the most dangerous airport and only nine pilots in the world are certified to fly there. But as I flew back home, the only thought that crossed my mind was that I am certainly coming back, there's so much more to explore, so much more to know and so much more to learn.