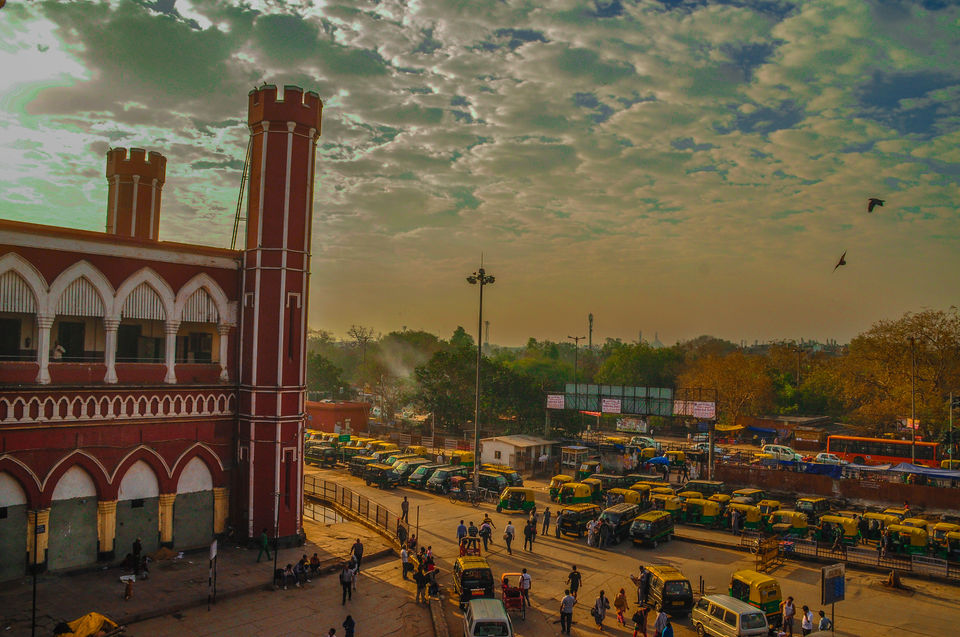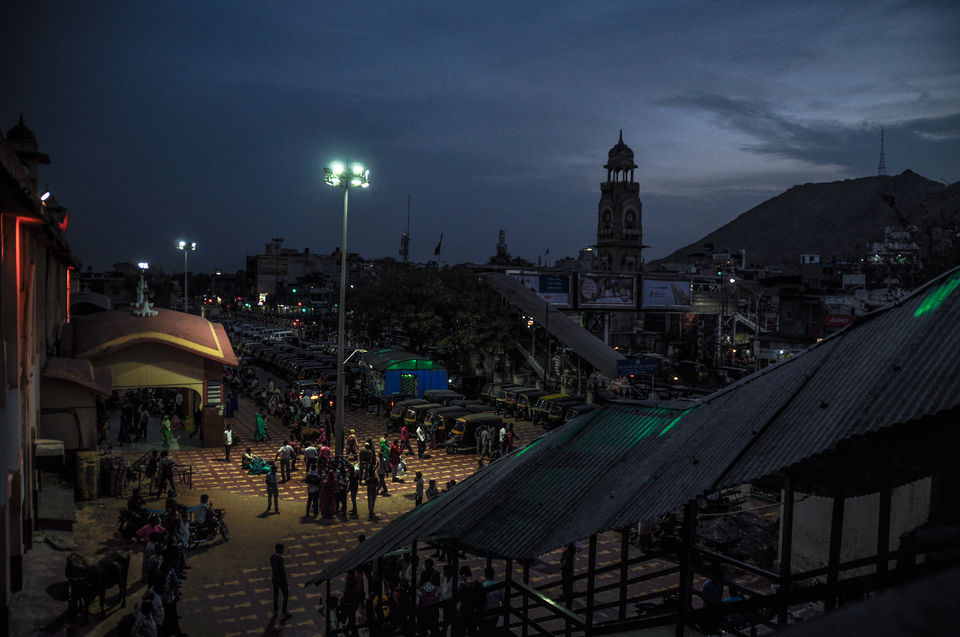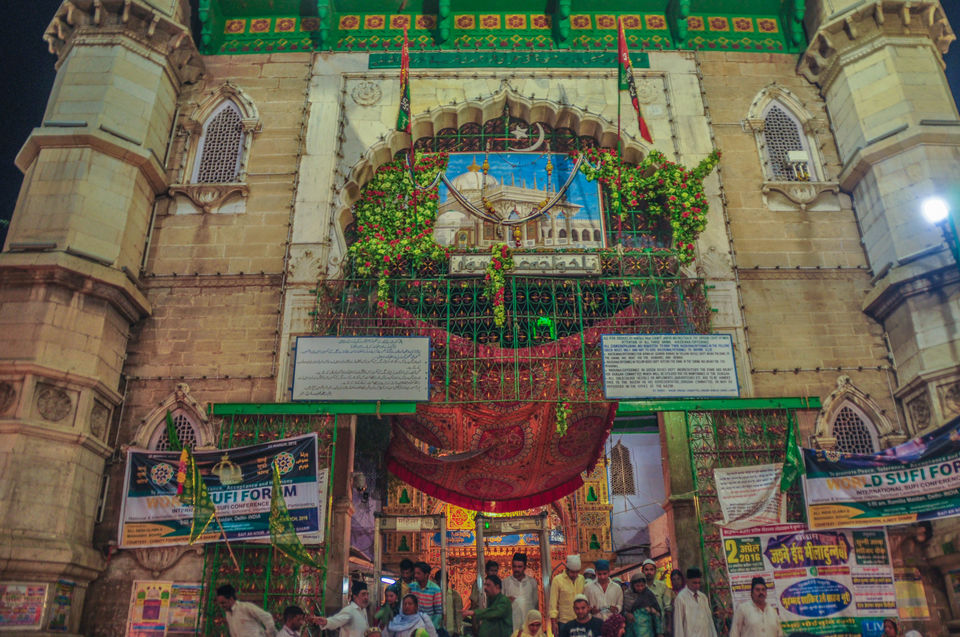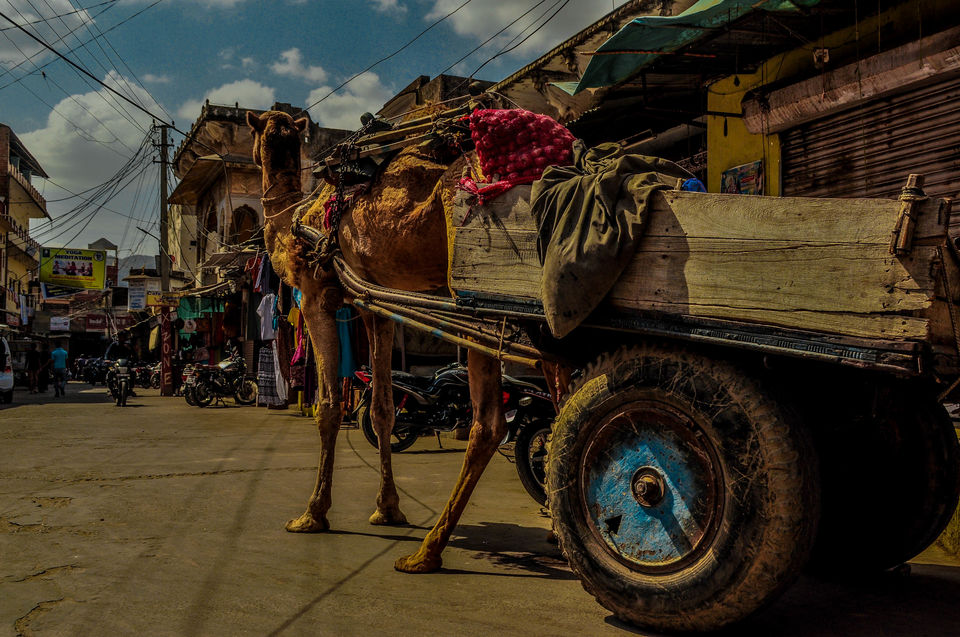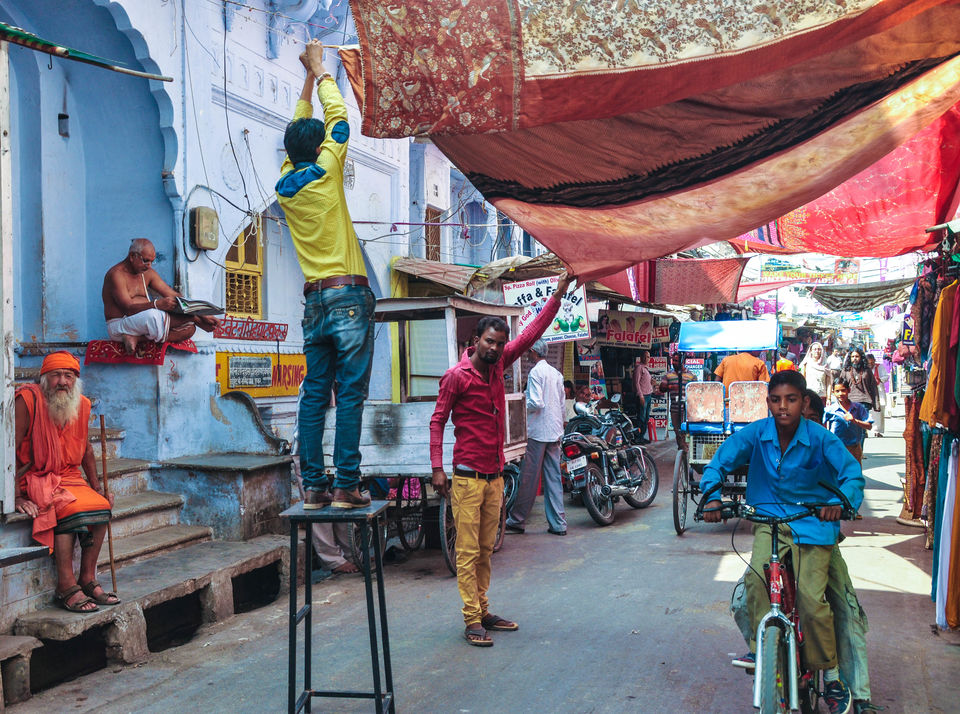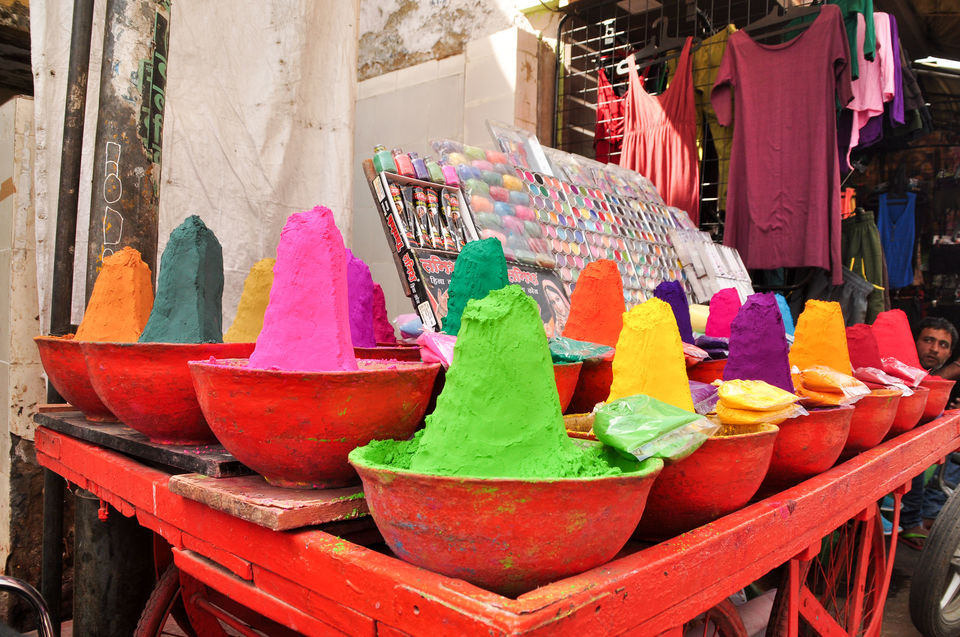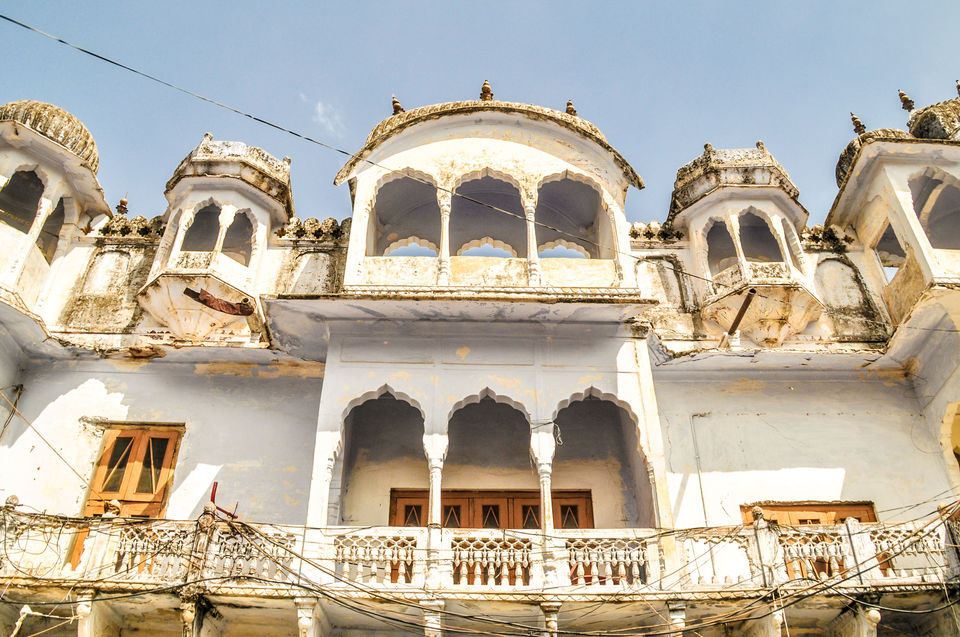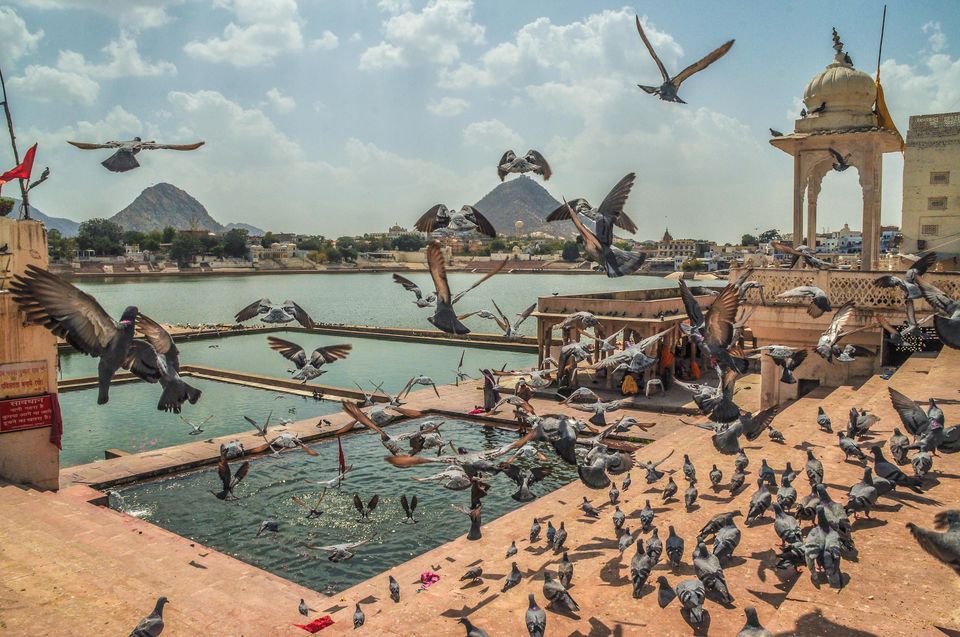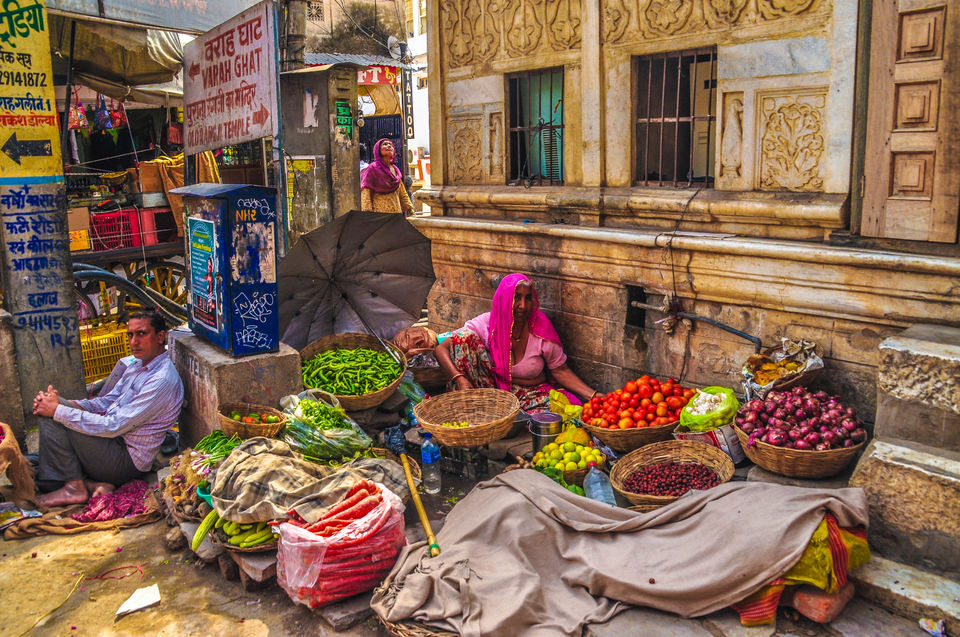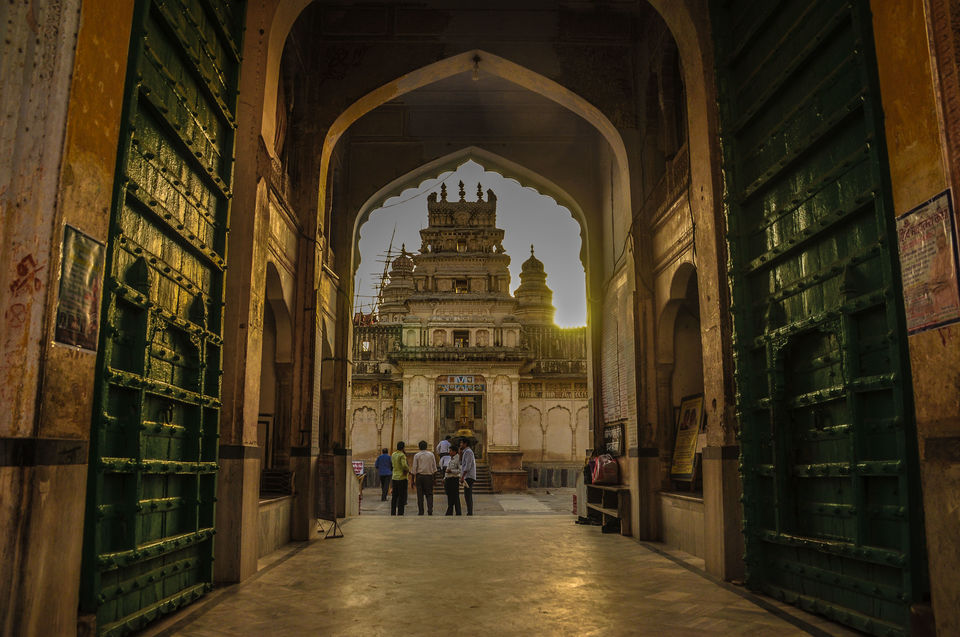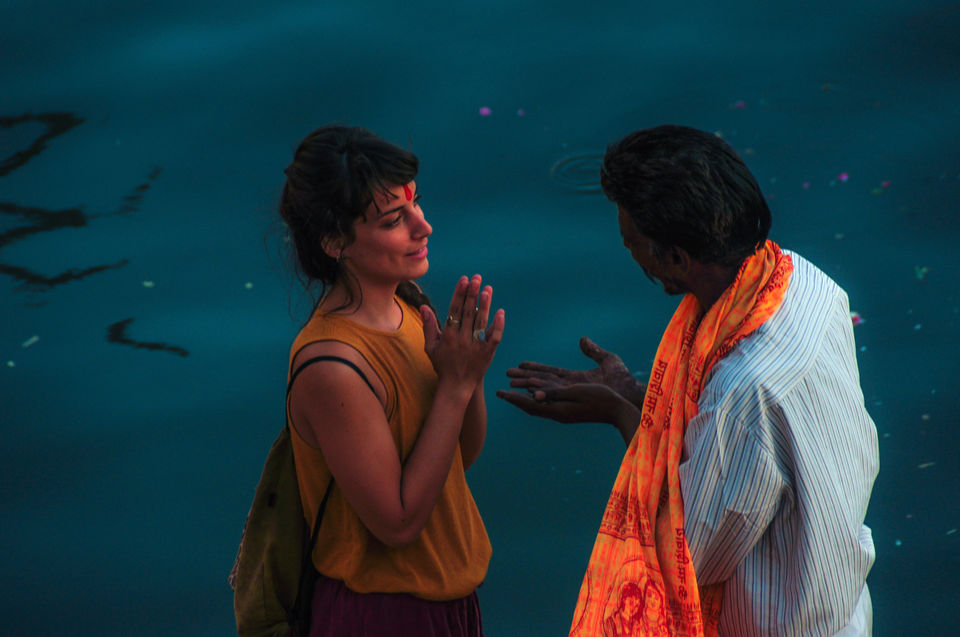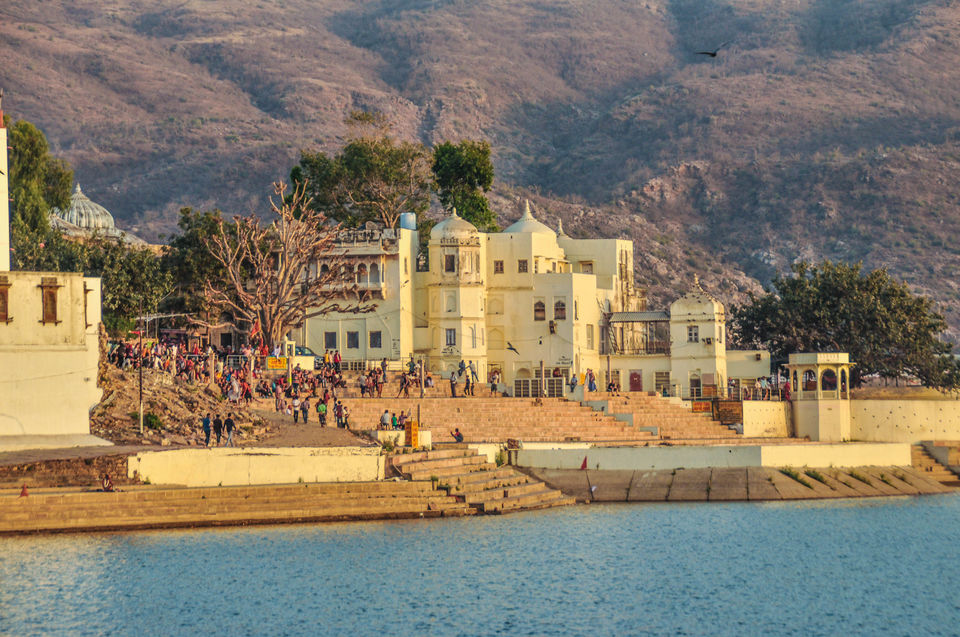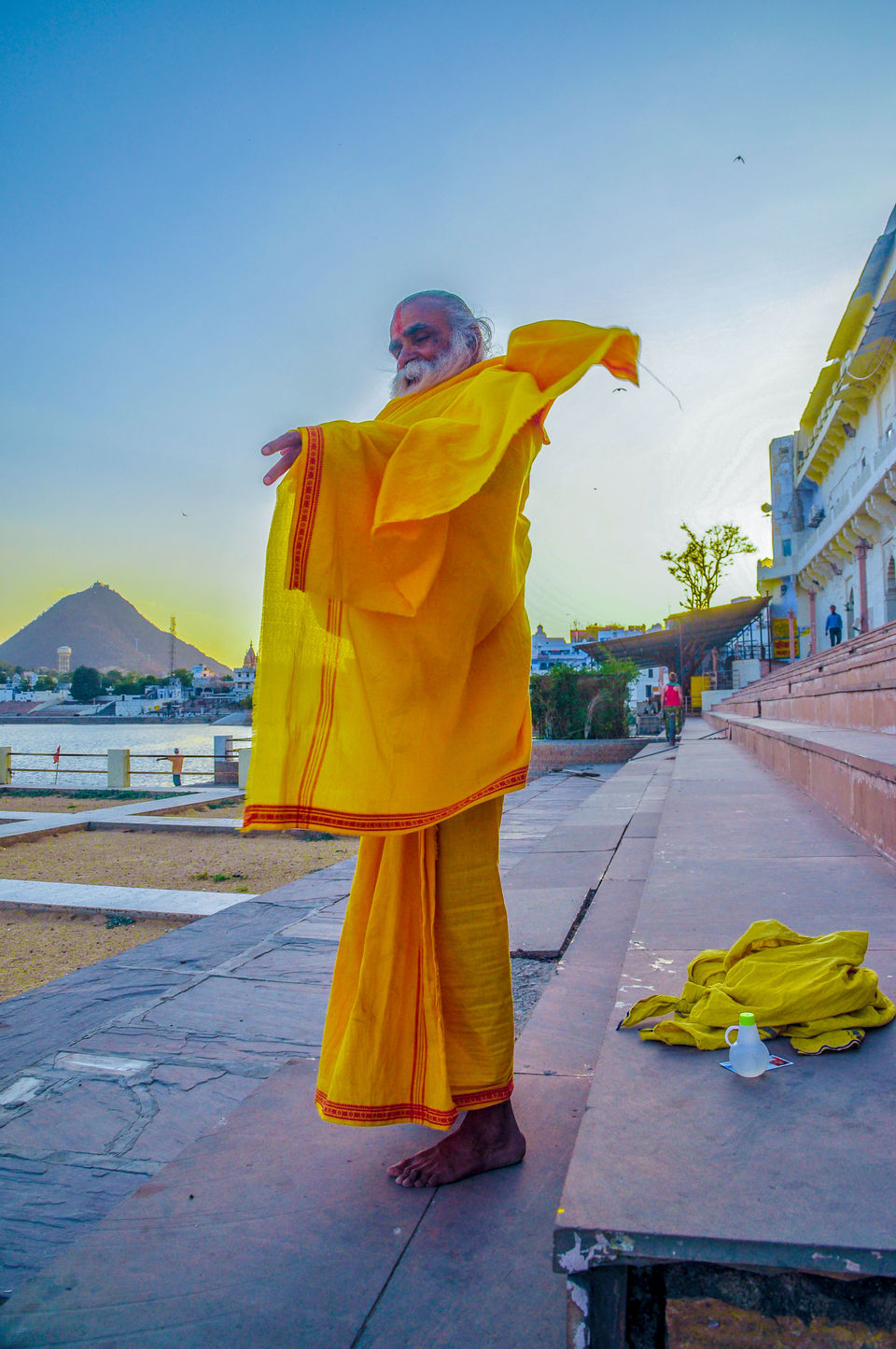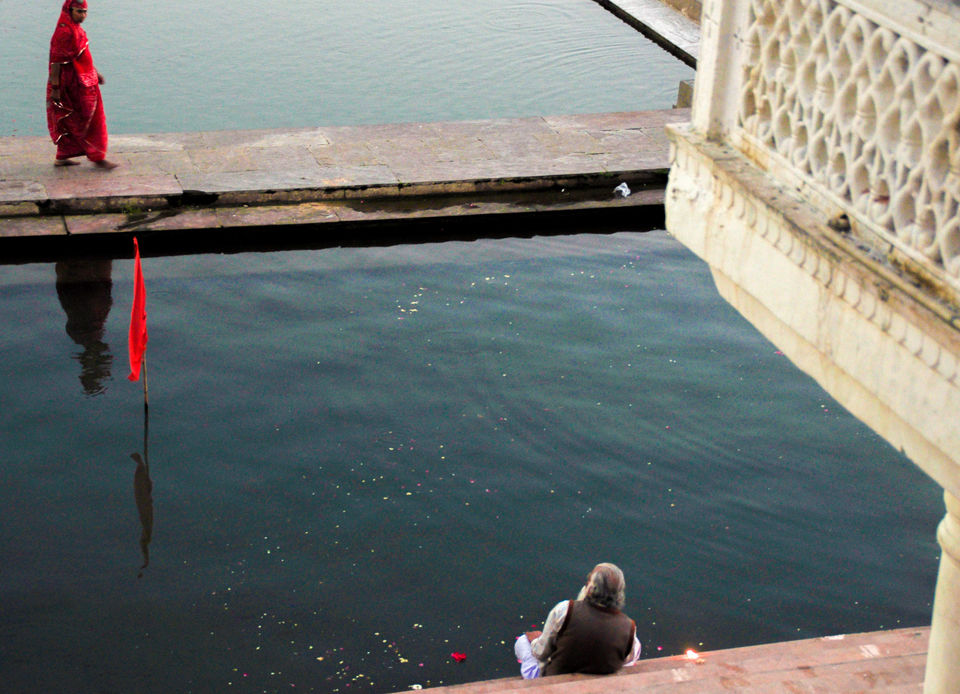 Trip was delightful, from sleeping on platform to sipping tea to stay awake for the train. things to learn would be to check the past few track record of the train before booking tickets. Make it random, sometime its worth it. Generally I travel solo, but a couple of friends do no harm. 
Coming next day, in district of Sonipat, Haryana riots are to begin. Colleges are locked down and judging from the previous instances NH 1 the only exit to towns either side (Delhi/Panipat) would be blocked for how long, no one knows. College sends emergency emeail stating that it is going to be shut for the rest of the week. 5 flatmates decide to take this lemon and make lemonade of it. Within 15 minutes of mail, bags were packed and march to ATM began. Destination was still unknown. Out of blue, midway exploring our options we decided to circuit Rajasthan. Within next 5 minutes tickets were booked. 9:30 PM. Old Delhi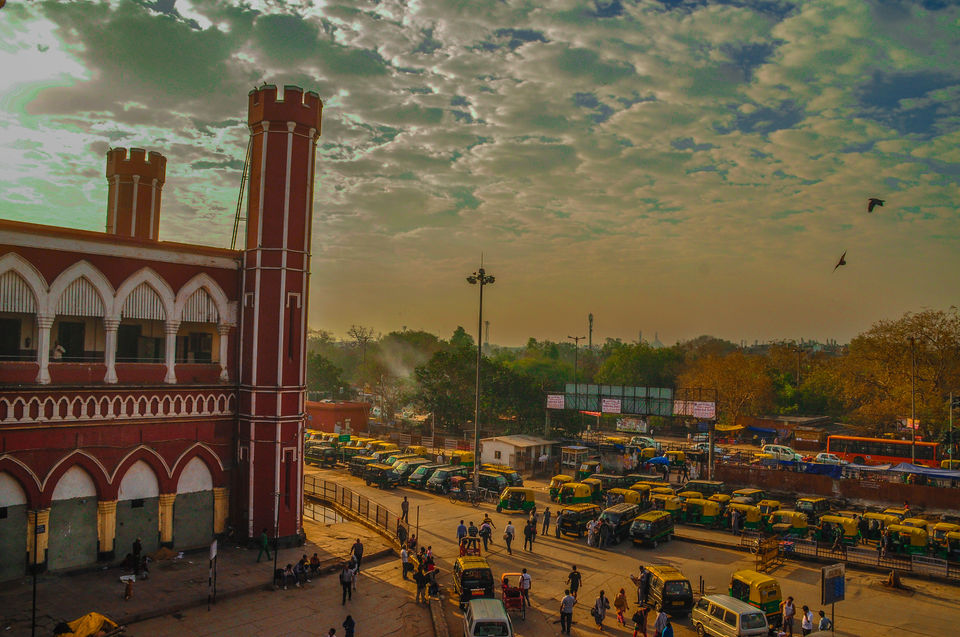 Unfortunately, train was delayed by 13 hours. After tossing side to side on benches and tables in the waiting room, we boarded at 10:05 am. Same day by 7'ish we reached Ajmer.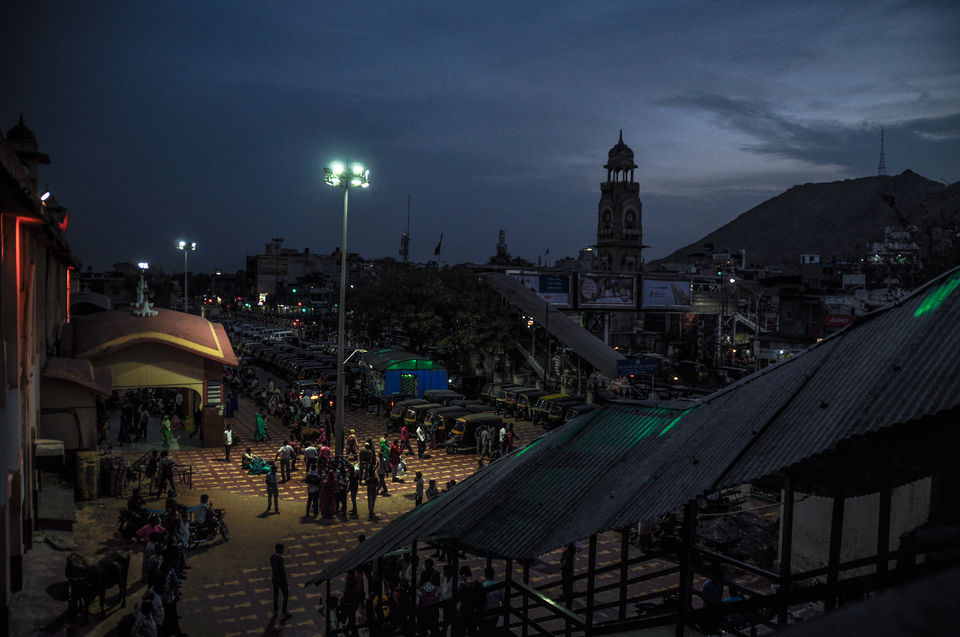 It would be stupid to go all the way to Ajmer and not eat and definitely see and experience the pious Ajmer Sharif Dargah. It was filled with so much positiveness. Walking inside as a Hindu, they only thing that was in my mind was I had this prejudice in my mind that people inside would judge me, depending on the way I carry myself or my clothes etc etc, but it was quite a contrary. Religion doesn't choose you, you choose one.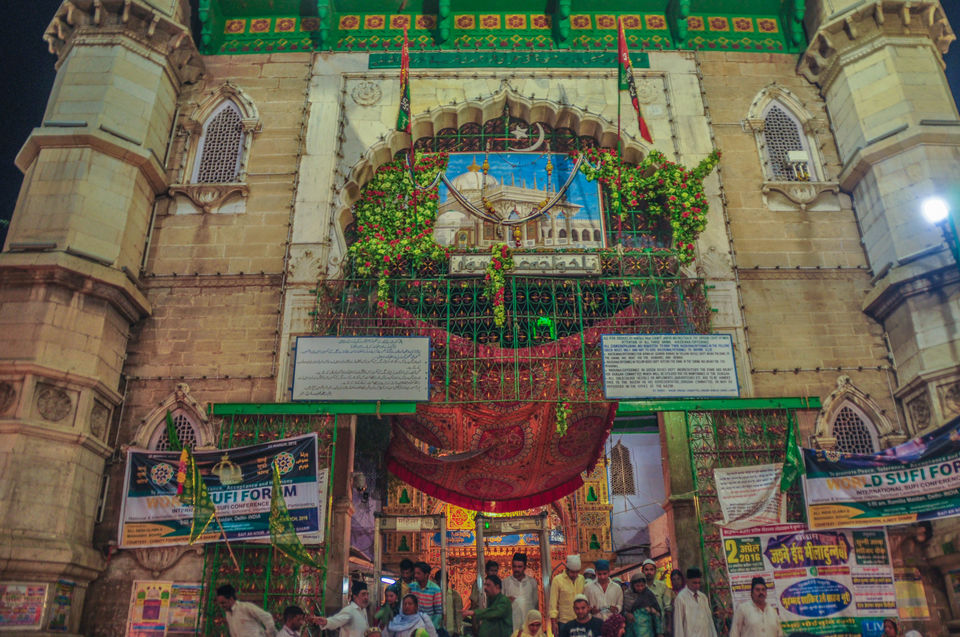 The market area, from this side you can walk all the way up to Dargah in ajmer, must try is Chicken Biriyani at Sahansha. Mutton variety is also splendid. For sweet lovers, Sohan Halwa. Well, from here we were heading to a nearby city "Pushkar."
Okay, so, few basic things about Pushkar. This place is in Red Letters in book of Hinduism, it is said if you take a dip here you get rid of all your sins. Also, this place has the only Brahama temple in the world.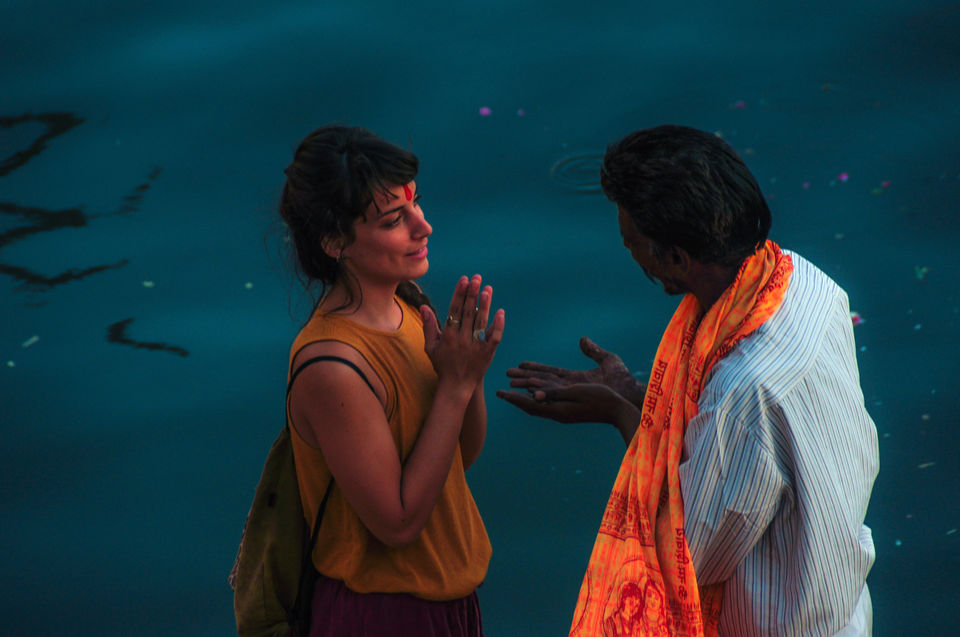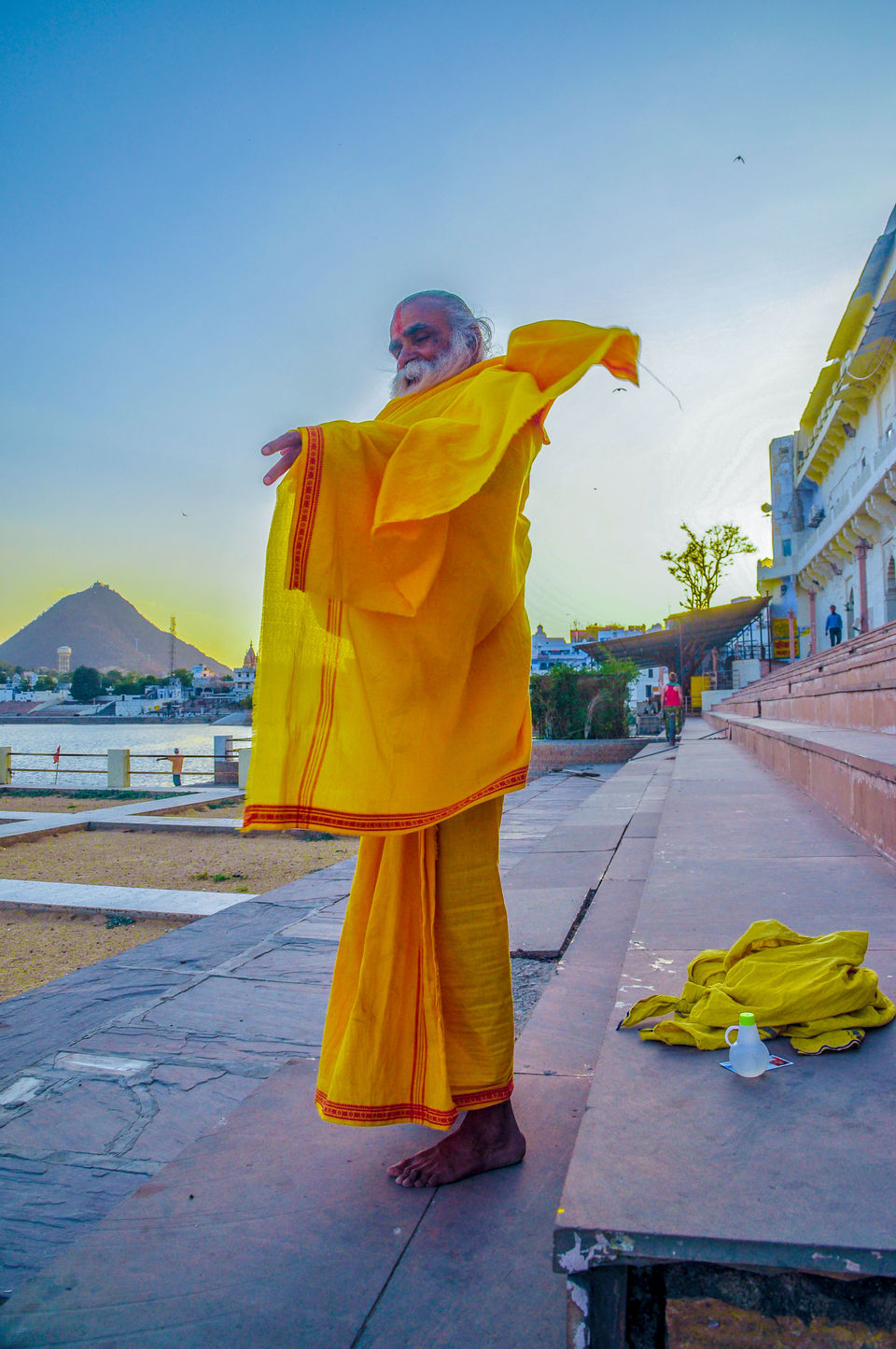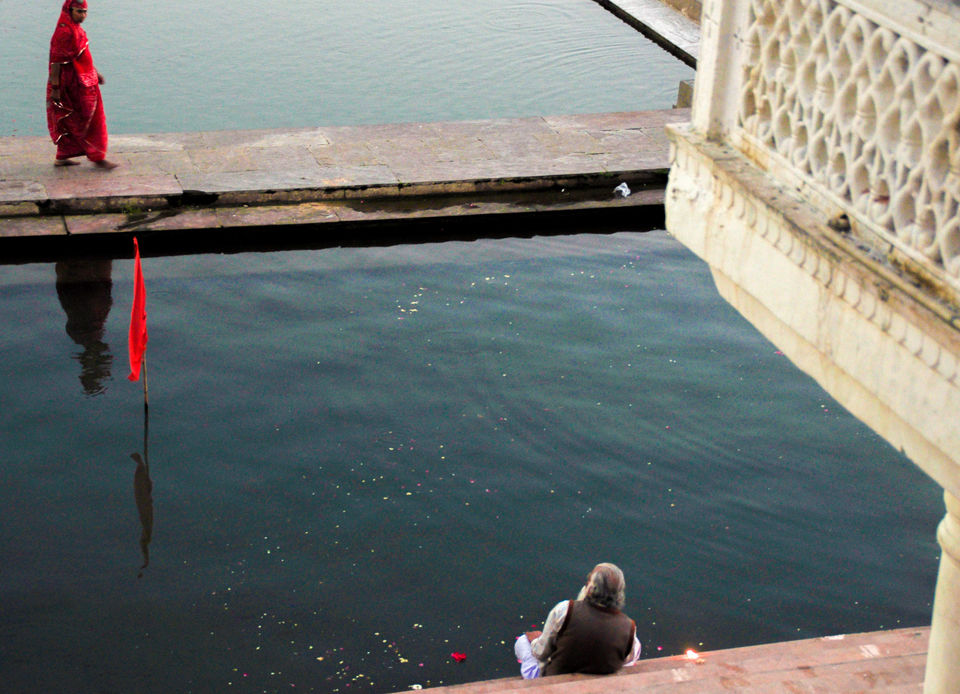 Okay, pushkar, one can find cheap stay, would suggest Booking.com Also, Pushkar is a dry place (NO Alcohol) and vegetarian. No, there is no non-veg whatsoever in Pushkar.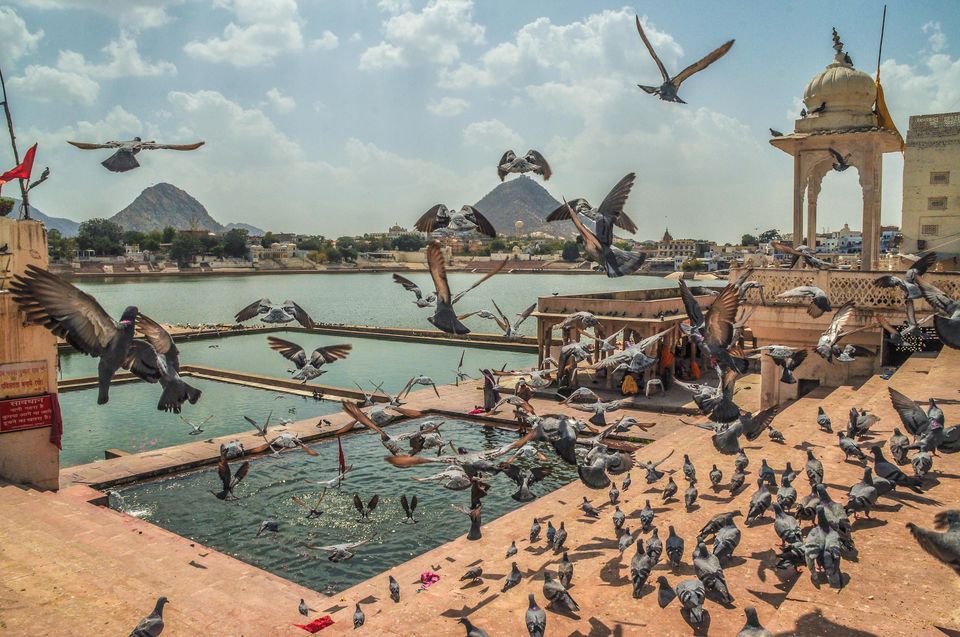 Crowd, over here is a mixed group of indians and foreigners. Attraction from here could be black light neone paintings, t-shirts, and Jackets, as a recommended shop, I would suggest Paintingwala.com shop on the lane to Brahama temple.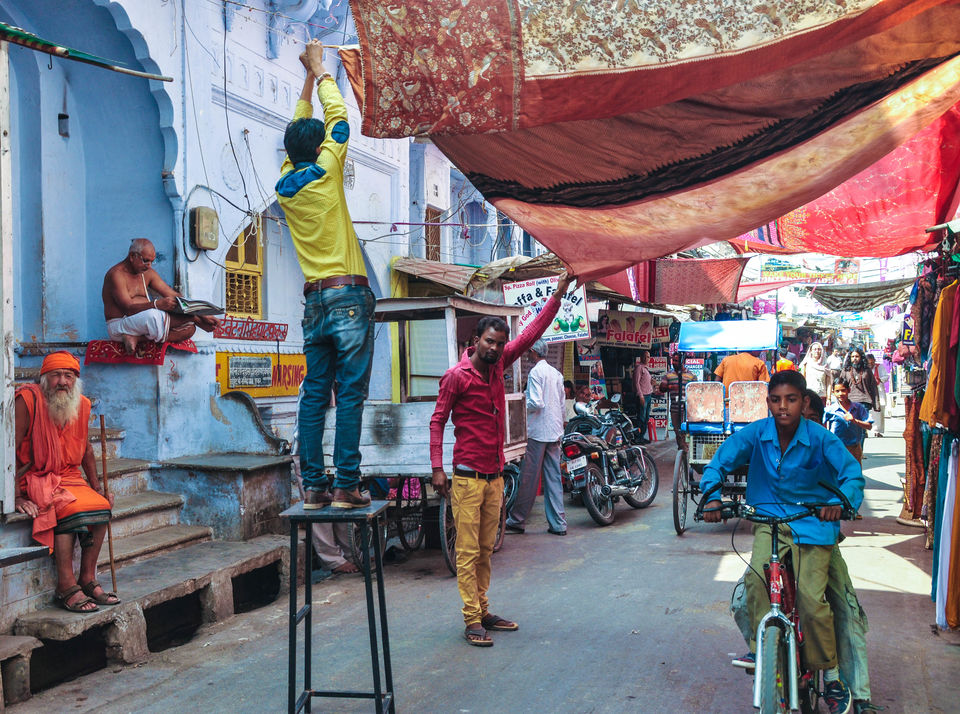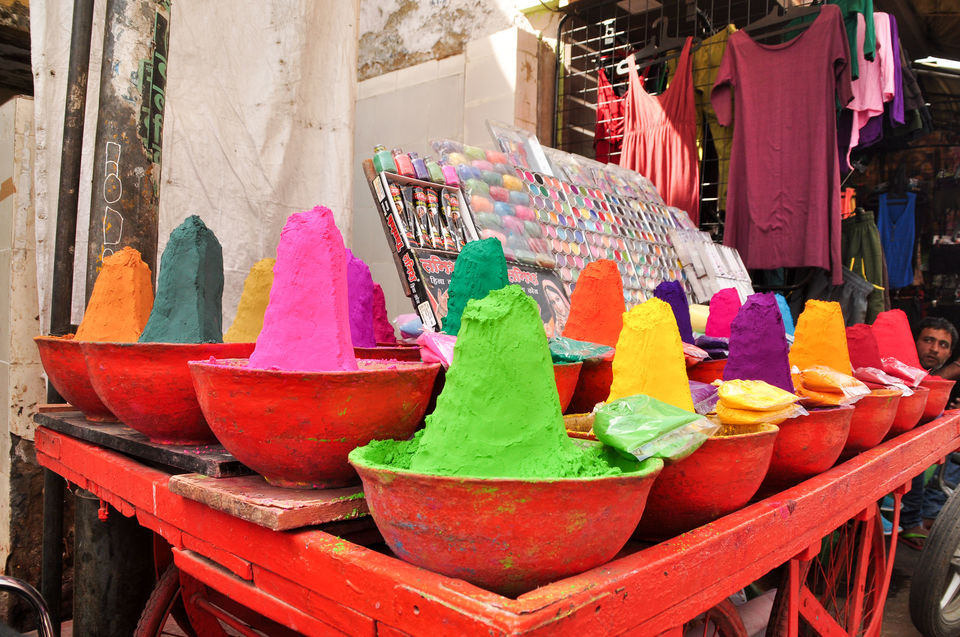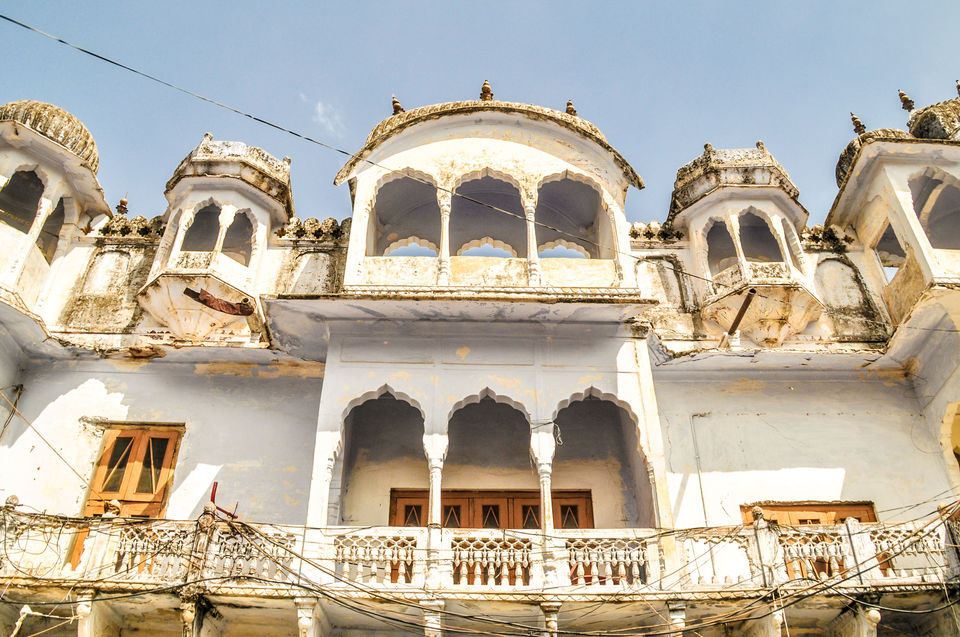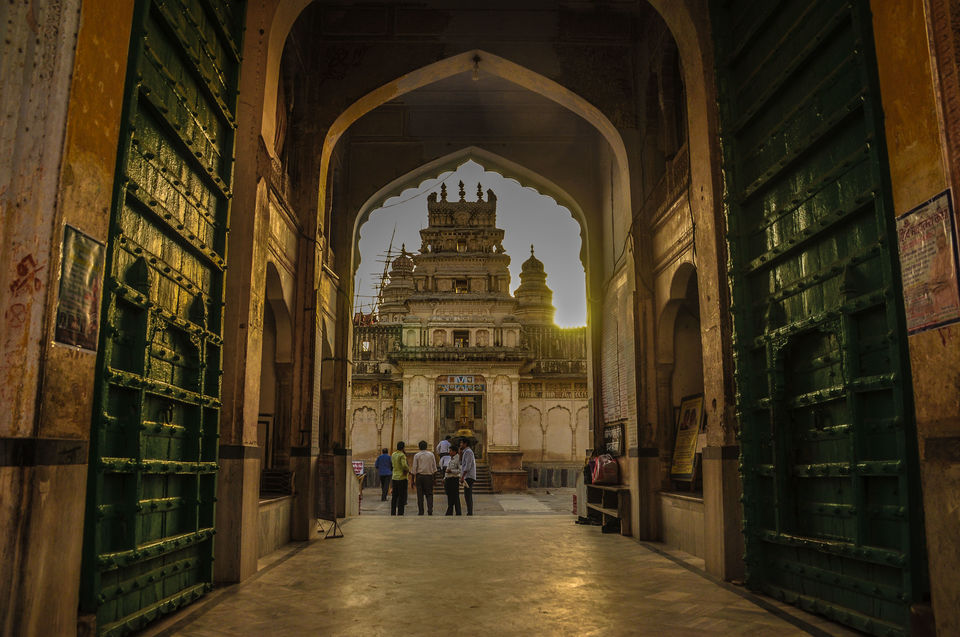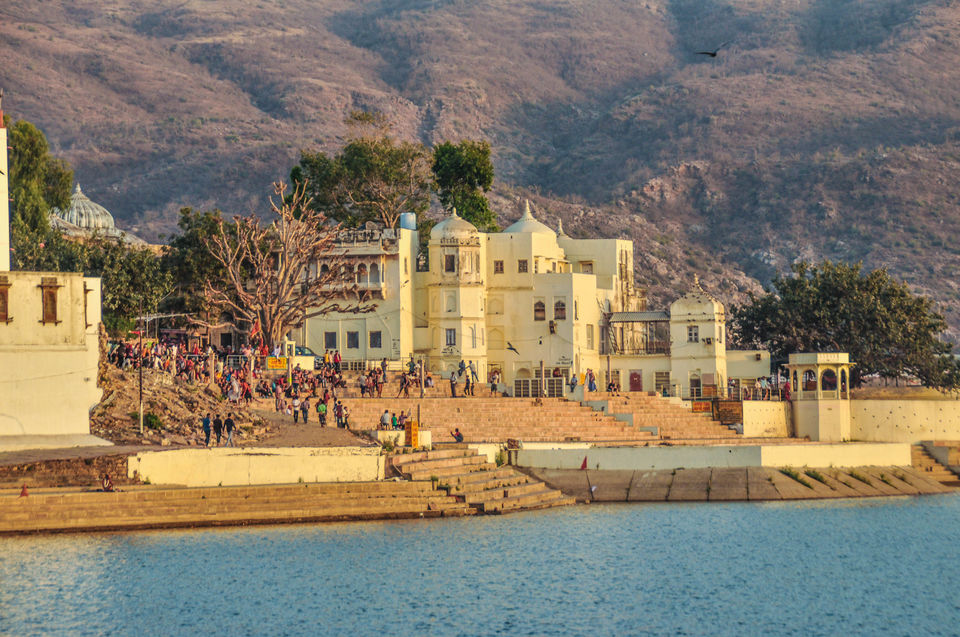 Food, Yes, Acid Cafe, Enigma Cafe they all serve the generic food items you will find in a cafe in Kodaikanal, Kasol, Manali etc. But, yes, for sweet lovers, this place offers some really really good Maalpua with rabri (Khoya).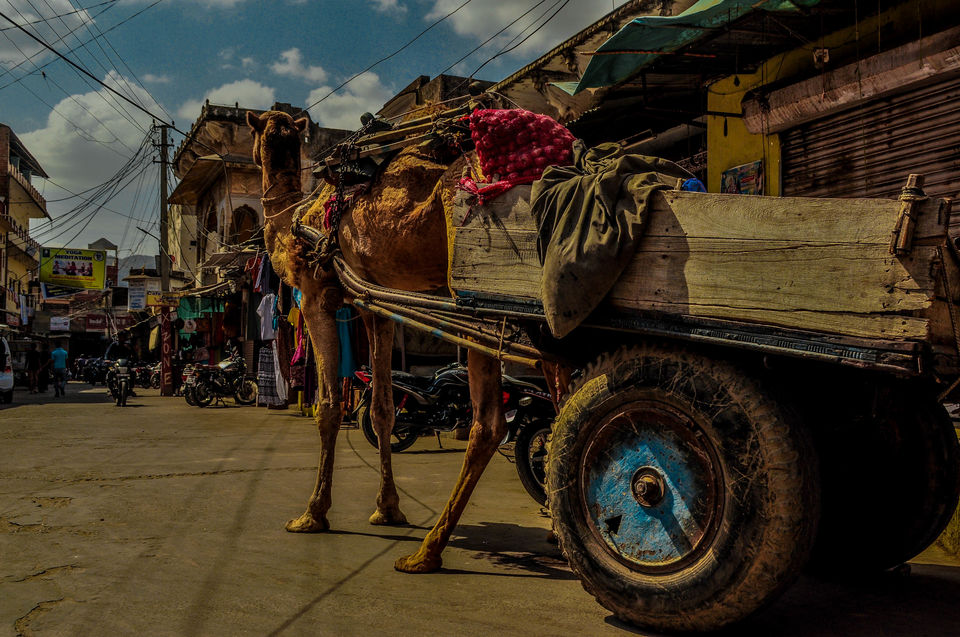 Evening Aarti could be witnessed at different ghaats, and you are not allowed to walk on Ghats with slippers or shoes (Bare foot). Now, after trying some good food and shopping and a lot of other things, it was time to move ahead with the schedule and next destination was "Jaisalmer."