Delhi can be boring at times and especially for travel buffs who seek peace and freshness. Hence, we decided to go for a getaway to Sambhar lake-Ajmer-Pushkar.
The plan was to hire a car and go to Sambhar lake(Another off beat destination). Sambhar lake is India's largest saline lake and is the source of most of Rajasthan's salt production and we decided to camp there overnight under billions of stars, trust me on Amavasya(No moon night), you can even have a glimpse of the entire galaxy.We had to start our journey at 7 am which got delayed to 8 because of technical issues in the car. The plan and route was clear (Delhi-Jaipur-Sambhar). We reached Jaipur at 2 pm due to the traffic jam we found in Delhi in peak morning hours. The first halt was Bapu Bazaar(main lane) where we had the best Gol gappas and lassi of our lives.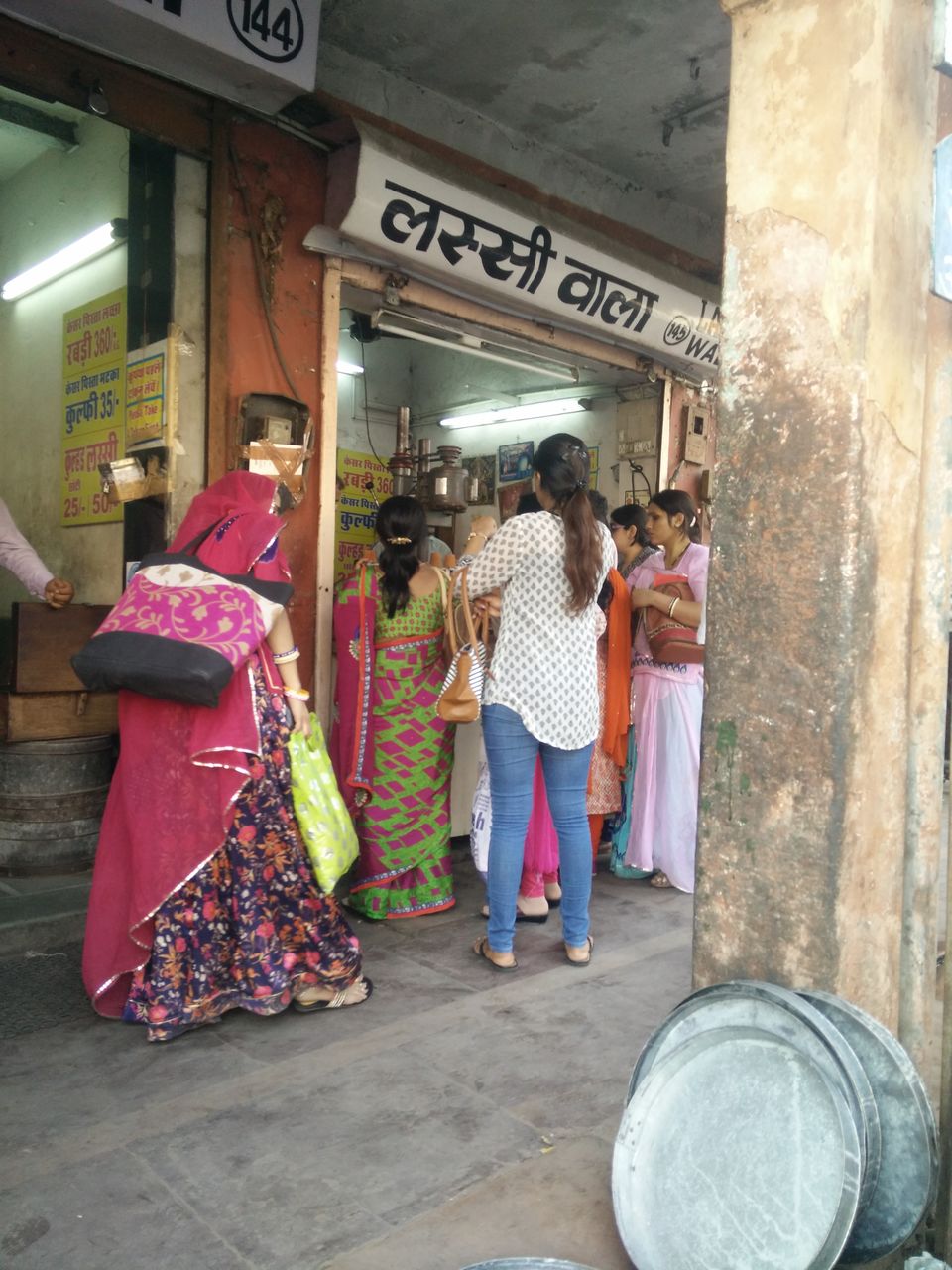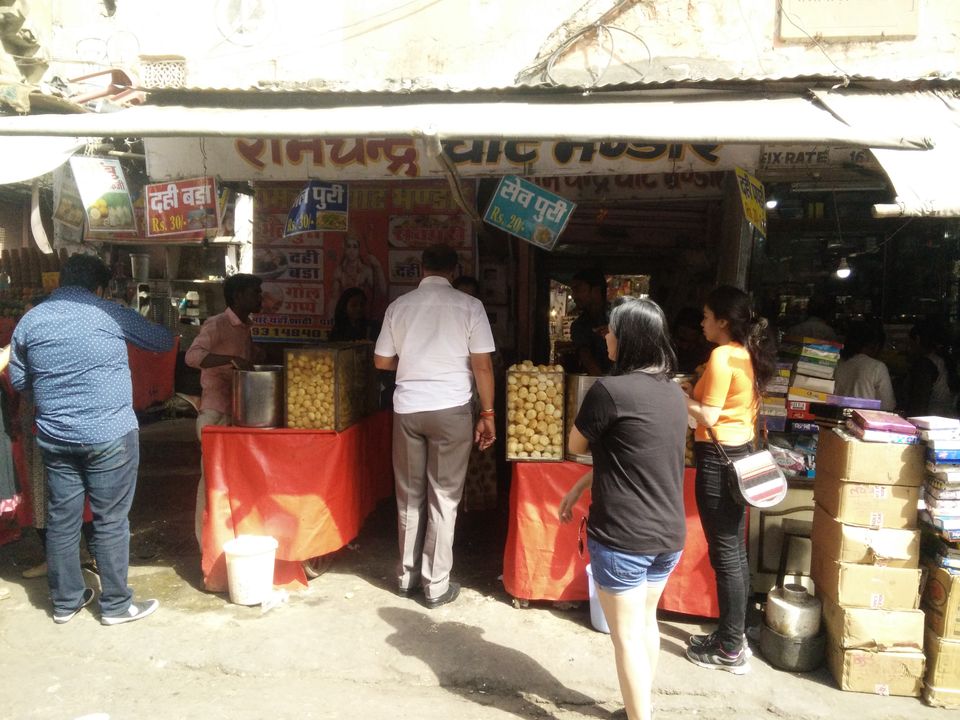 We left Jaipur at around 4 in the evening. According to what I had read and researched about Sambhar lake, we had to reach there maximum by sunset for camping otherwise we wouldn't have been able to find the route.
To go to sambhar lake, one needs to take the Jaipur-Ajmer highway. Also, there is no public transport that goes till Sambhar lake, so you need to drive your own vehicle/hire a taxi. After 30-40 kms, one needs to take the state highway and go via Naraina to Sambhar.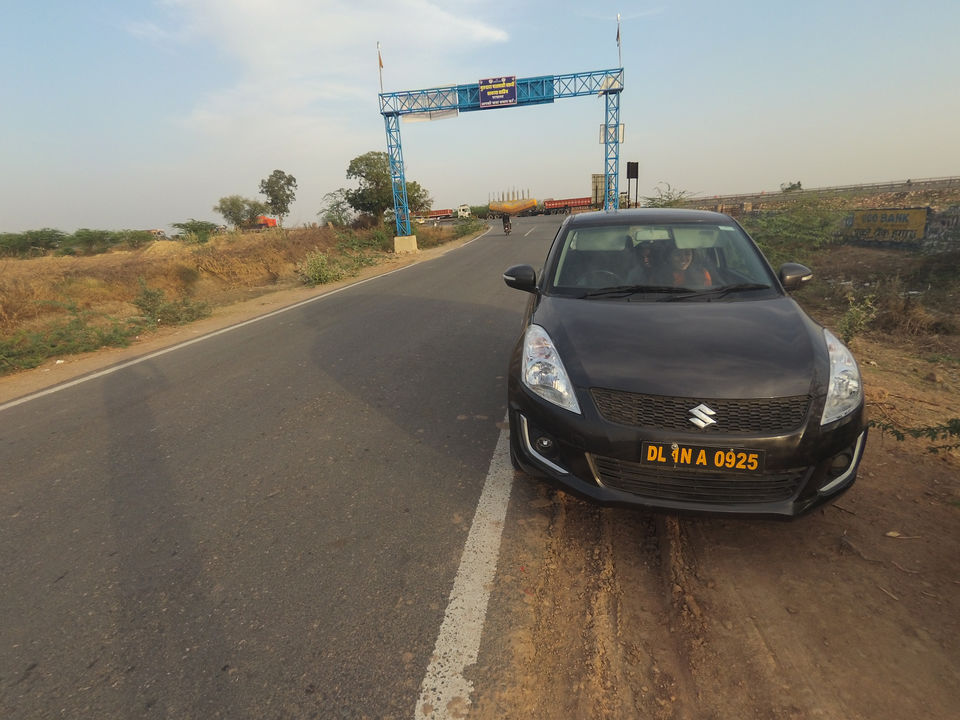 Sambhar is a small village with plenty of abandoned railway tracks. We were there in Sambhar and we somehow did not trust google maps and went into sambhar village thinking that Sambhar jheel would be there. I would suggest that you totally believe google maps which show the way Delhi-Jaipur-Naraina-Sambhar lake. Now, since no shops are available near the camping spot, you can fill up your daily supplies either from Naraina or Sambhar village. There is a decent dhaba too in Sambhar, you can get normal indian food there at a very nominal cost. We had our dinner in just Rs.150.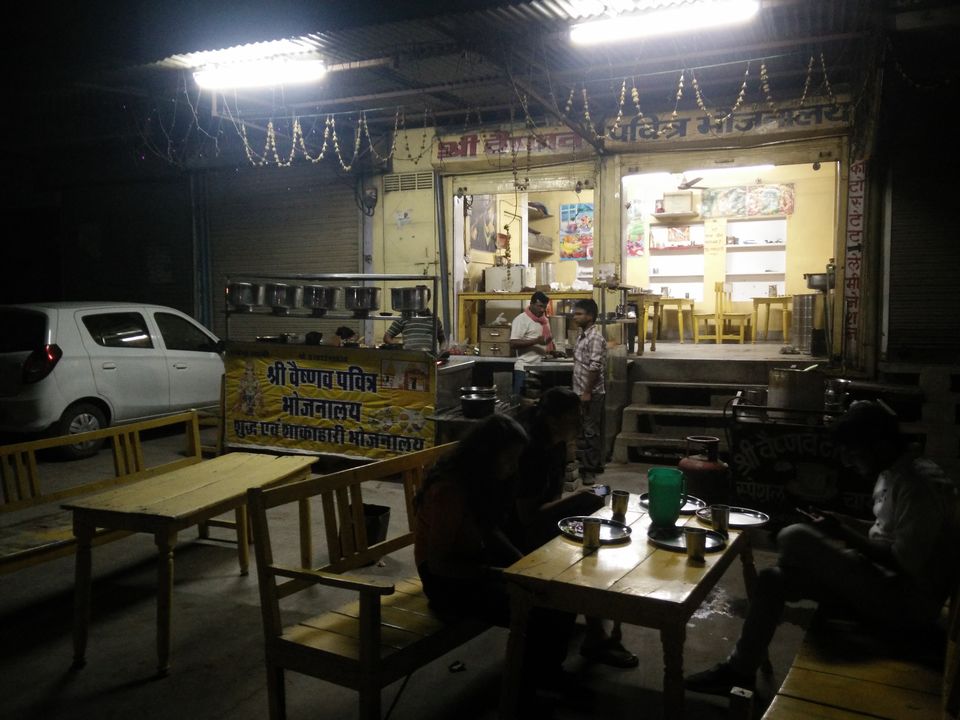 While coming from Naraina, there comes a point on your left side by the name Tourist point just 1-2kms before Sambhar village, take left turn from there and continue for 8-9 kms on the same road.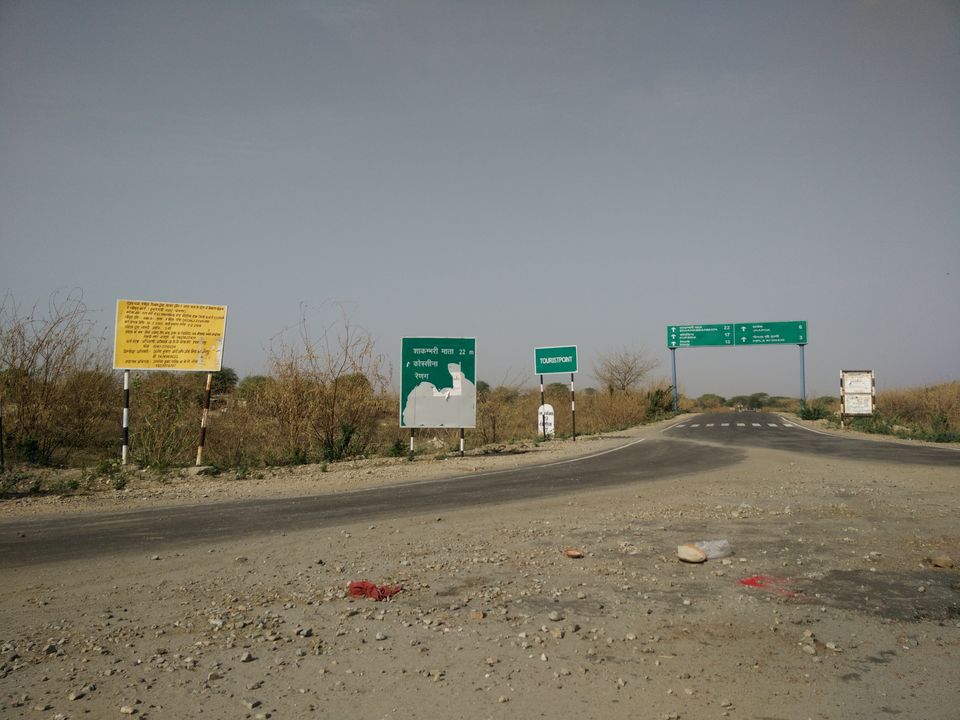 I have also provided the location from where you need to turn right on a kaccha road and drive on salt for 10 mins on 100kmph to go into the middle of sambhar lake and there you are. Even if you get late, I would suggest you to believe in yourself and go camp there. People in Sambhar would suggest you to take a guest house nearby, but since they don't know the concept of camping do not believe them.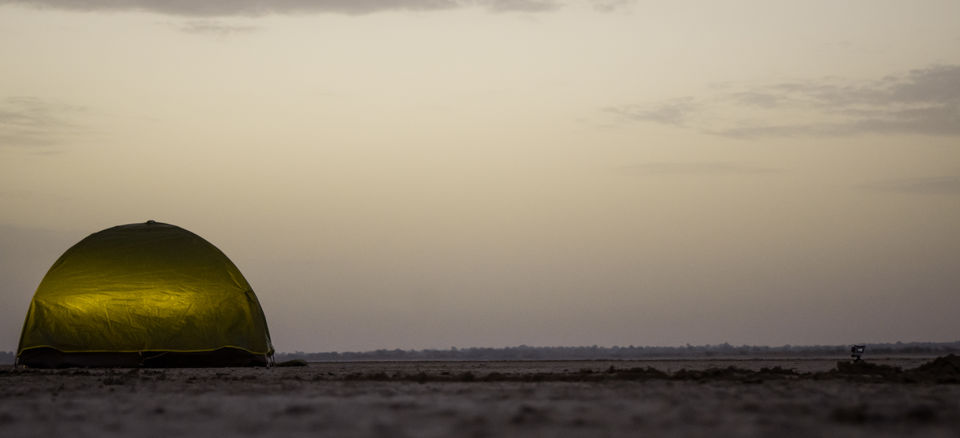 If by any chance, your google maps stop working, ask people to guide you to "Shakambari mata mandir", it will take you to the same road from where you need to take on a kaccha way.
We reached there at 9 pm and it was pretty dark and the moonlight overshadowed the stars but they were enough to forget the tiring drive from Delhi. We camped overnight and woke up just after 6 for the sunlight. Trust me, it was mind blowing. The whole view of the sun rising from the salt ground and clouds circling it was phenomenal.
Since I am very fond of driving, I did some off roading while some of us were busy capturing the sunrise.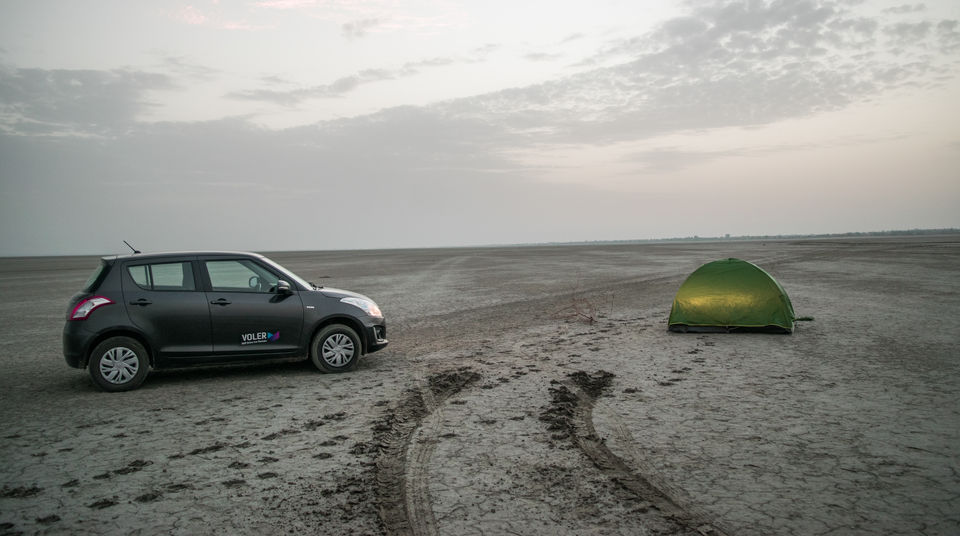 We left Sambhar lake and decided to cover Ajmer and Pushkar as the car renting time expired at 12 midnight. Now we had two ways to choose from, one(Sambhar lake-Roopangarh-Kishangarh-Ajmer) or (Sambhar lake-Naraina-Ajmer). We decided to stick with our original one. On our way back, we stopped the car to check the air in all the tyres, as off roading and riding on these type of roads might lead to air leak but luckily there wasn't any but meanwhile one of my friends started capturing some portraits of villagers. One of them was a soldier in BSF, he called us in for a cup of tea. It was a moment of pride to be received so well by someone who serves the nation selflessly. We told him why we came here and told him how people in Sambhar told us to not go as there were chances of goons/drunkards at that point of night. His reply was 'Bhaiji mera number lelo aap, aapko koi bhi dikkat ho next time toh mujhe call kar dena, raat ko 1 baje bhi aapko khaana aur rehne ki jageh de denge agar kuch ho jaata hai toh' and in that one moment I could see how colourful and benevolent is my country.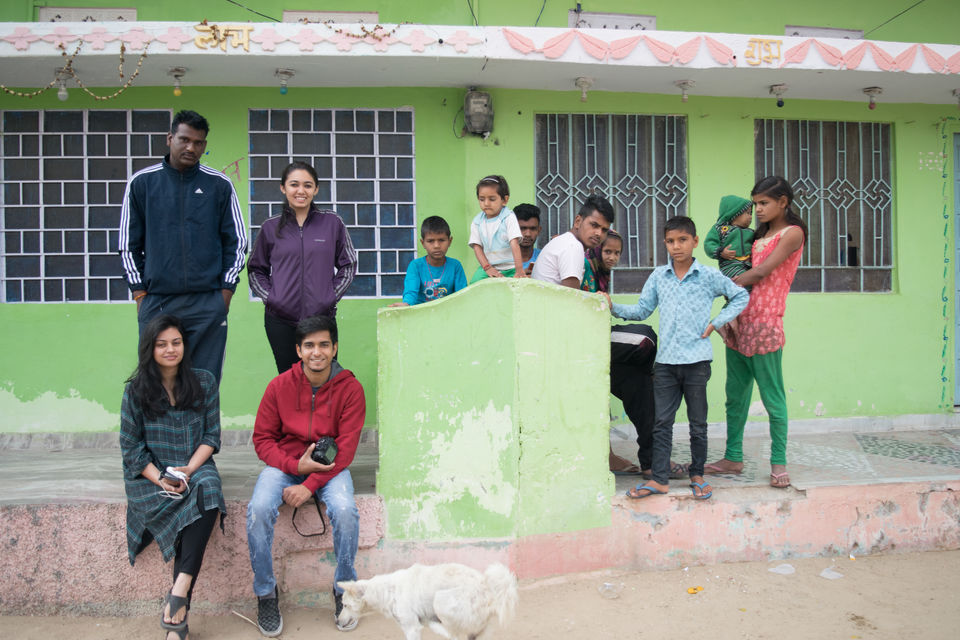 We left from there to go to Ajmer but still we didn't had any breakfast, we stopped by a restaurant by the name "Highway seasons", the food was pretty good. Highway seasons is just a couple of kilometres when you come on national highway from Naraina side.
We reached Ajmer and decided to go to the famous 'Ajmer Dargah Sharif'. Now, I would suggest you not to use google maps as there is no chance of taking your personal vehicle near the dargah, the roads are congested and complicated. So as soon as you enter Ajmer, every signboard has a sign for Ajmer dargah, follow that. You will soon be able to see some paid parking spaces, park your car in there for 100 bucks for two hours and take an auto from there which takes 200 for to and fro journey to Ajmer dargah.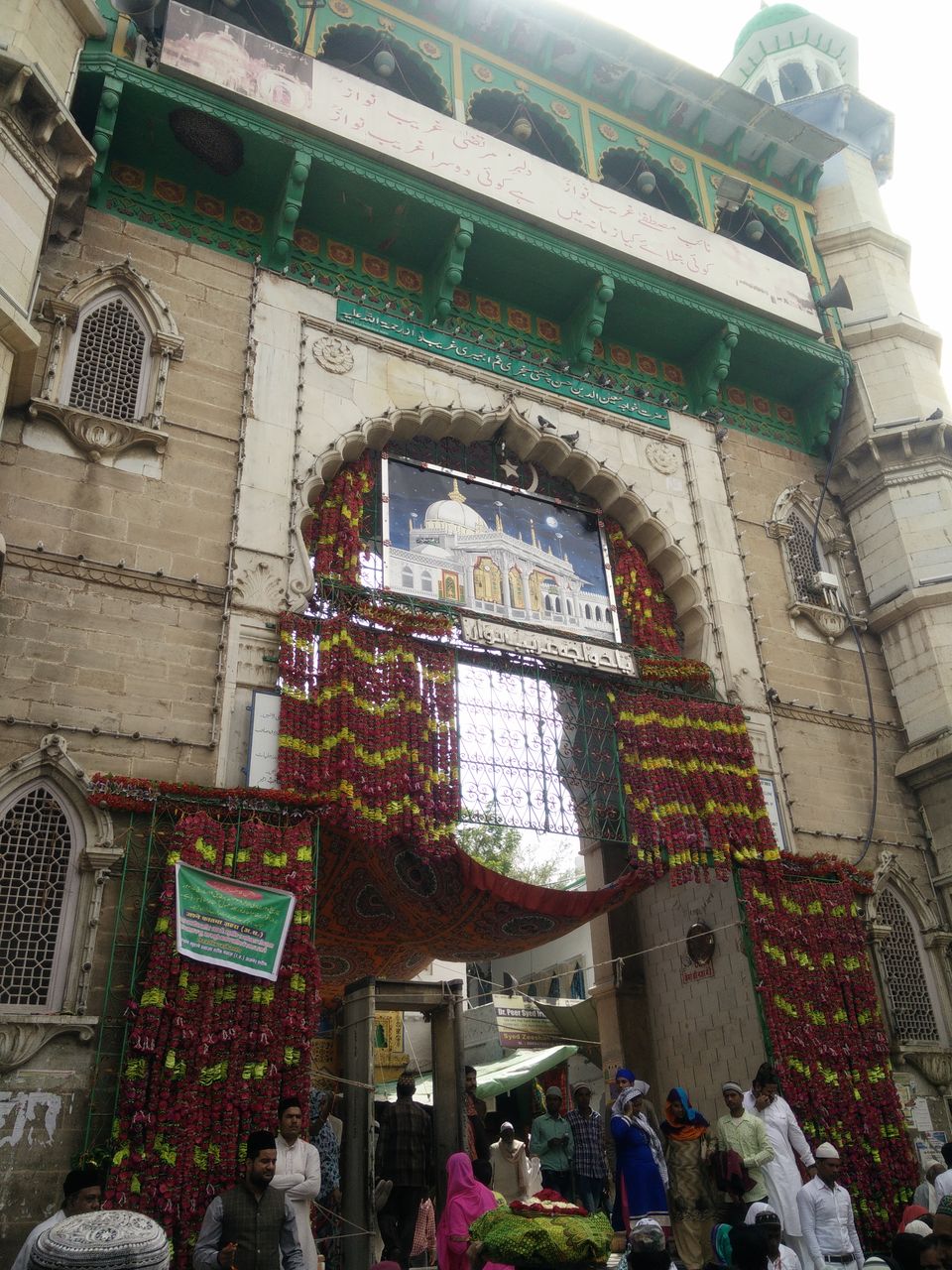 Cameras are not allowed inside the main dargah, so leave them in your car and KEEP YOUR PHONES AND WALLETS in your front pockets as there are many pick pocketers inside the Dargah so beware of them. Since we were out of time we saw Ana sagar lake from the road itself and we decided to go to Pushkar.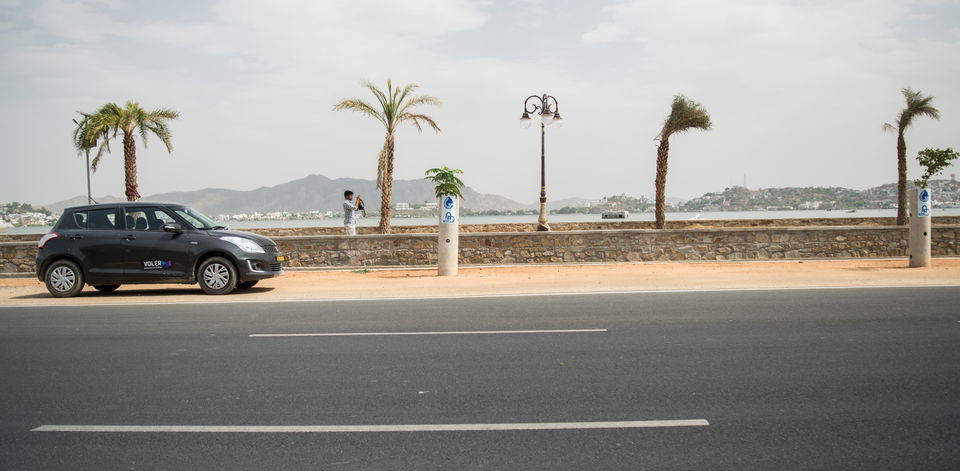 Now take the route via anasagar lake which have twists and turns and goes around a hill and straight into Pushkar. We decided to walk around Pushkar main area which is near the Pushkar lake.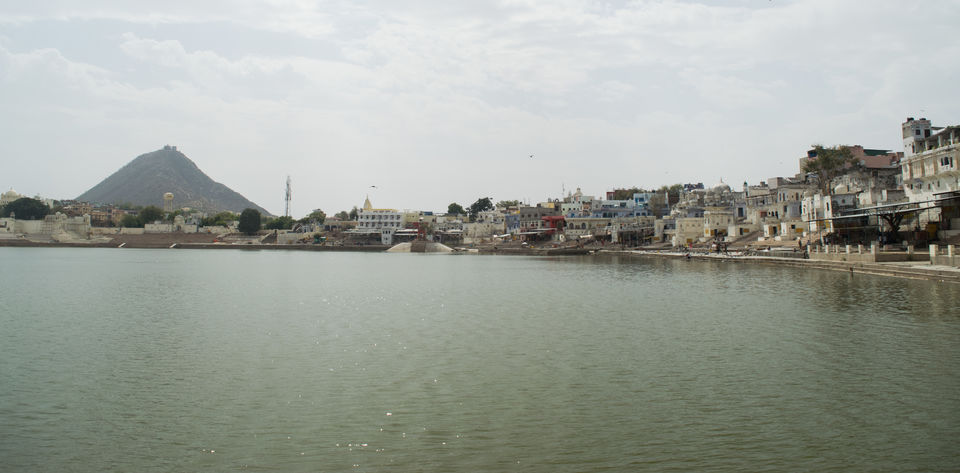 Pushkar Lake is a sacred lake of the Hindus. The lane that leads to the famous Brahma temple of Pushkar is just like hipply lanes of Kasol, cafes and shops on both the sides.
We left around 4 pm and reached Delhi by 12:30 after taking only one stop at Highway Prince after Jaipur.
COST: 2700 per person
Accommodation: 0
Transport: 1400
Food and miscellaneous: 1300
Best time: November-March
Distance of Sambhar Lake from Delhi – 351KMs (NH48)
Distance of Sambhar Lake from Jaipur – 81.4KMs (NH48)
This is a perfect getaway for those who don't want to move up north but are still tired of the same old boring and dull routine in Delhi.
So folks, gear up and pack your bags.
Live alone, travel together.