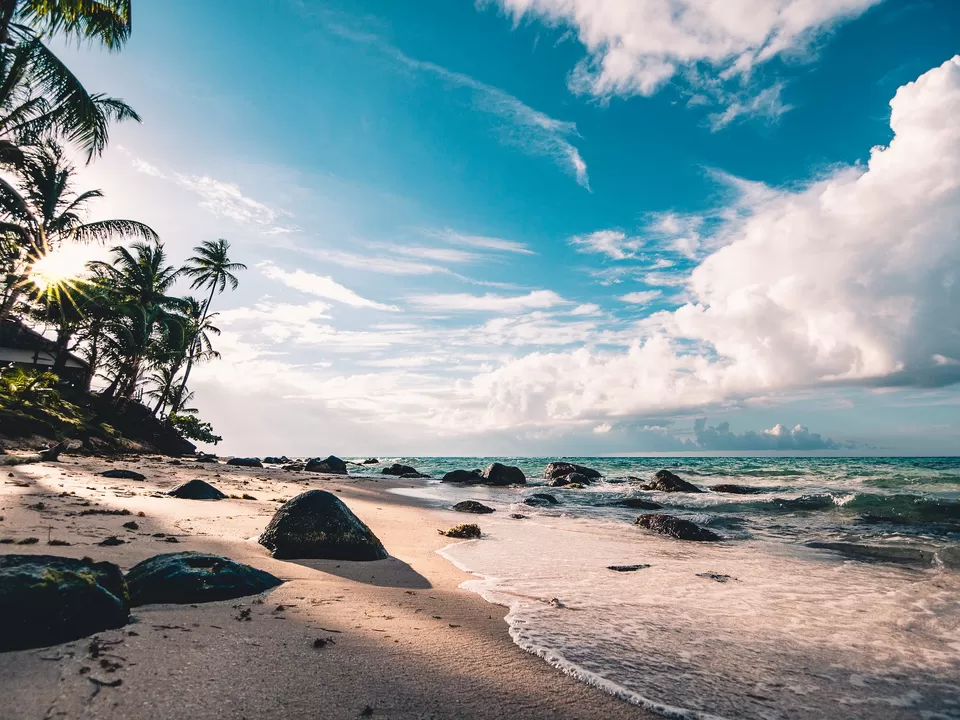 If you're a September born and are looking to travel and celebrate your birthday, you should thank your lucky stars. Because September is the month of the retreating monsoons– when the incessant rains usually end, it only drizzles here and there, and the temperatures are moderate enough to let you have the best time of your life!
So whether you're a Virgo or a Libra, there's nothing better than exploring all India has to offer without having to deal with large crowds of tourists. From stunning mountain peaks to beautiful beaches, there's plenty to see and do in this vast country.
So why ponder? Head out to these destinations and make the most of your birthday this September!
Located in the Parvati Valley only about 10 kilometres from Kasol, Tosh boasts of its flawless beauty and tranquillity at an altitude of 2,400 metres. And if you are looking to rewind and rejuvenate and make a fresh start on your birthday, the breathtaking environs of the Parvati river are sure to be your best bet!
Things to do: Walk by the Parvati River, hike to Malana, trek to Kheerganga, savour Israeli food, take a spring water bath in Manikaran, go cafe hopping
How far: 540 km from Delhi
Tucked away in the valleys of Kangra, Himachal Pradesh, Bir attracts adventure lovers from all over the country. With an aura that's always young, enriching, and soulful, Bir is surrounded by the picturesque Himalayan mountains and monasteries that are sure to enchant you from within. And of course, it has the world's second highest paragliding site in the world. So if you're looking to spike up your adrenaline on your birthday, you know where to go!
Things to do: Go paragliding and experience the panoramic views, visit Sherbaling Monastery, hike to Gunehar River Pool, learn more about the monks at Dzongsar Khyentse, hike to Bangoru Waterfalls ·
How far: 488 km from Delhi
Imagine spending your birthday by the gorgeous blue in the land of the Llamas! That's Pangong Tso for you. Located around 150km from the downtown of Leh, Pangong gives out a feel of those Windows wallpapers that leave us craving for the wild. The lake freezes through the winter and is also known to give out many shades of blue throughout the year. If you wish to stay the night, Pangong camp resort is the only property at the lake with options for stay.
Things to do: Observe the changing colours of the sun, spot the rare migratory birds, get lost amid the gorgeous landscapes, visit the Spangmik village
How far: 1120 km from Delhi
If you're a water baby, then the Grand island near Goa is your best bet. Hop on an island tour and spot dolphins, and get an opportunity to snorkel, scuba dive, and get a sneak peek into the exotic underwater marine life. The tropical beauty that surrounds you throughout your boat ride is absolutely divine. Starting at the jetty, you can spend your birthday right at the heart of the Arabian sea, swimming in the ocean and making wonderful memories for years to come.
Things to do: Fishing, scuba diving, snorkelling, dolphin safari, savouring delectable seafood while on the tour
How far: 596km from Mumbai
Our true haven is among nature, and Alleppey is the proof of that! Located in God's own country, the humble town is known for its tranquil backwaters that ooze beauty in every inch of its lush green paddy fields and unique birds that flock to the area. If you want to spend your birthday at leisure, then you should totally opt for a houseboat experience through the placid backwaters, passing by a range of straw huts with thatched roofs, laid-back palm trees and welcoming, smiling faces.
Things to do: Experiencing village life, birdwatching, kayaking, indulging in Ayurveda, swimming
How far: 592 km from Bengaluru
Overlooking the Bay of Bengal, Visakhapatnam is an industrial city that boasts of a long shoreline adjacent to the Eastern Ghats. You must have seen the iconic statue of Shiv and Parvati that stands tall on top of the Kailasgiri hill and looks spectacular as ever. If you're someone looking to travel on your birthday and can't seem to choose between the beaches and the hills, then Vishakhapatnam will satiate your soul like no other!
Things to do: Ride the ropeway to Kailasgiri, visit Borra Caves, Indira Gandhi Zoological park, and go beach hopping
How far: 615 km from Hyderabad
Pristine water, white glossy sand, and a view of the fort, Tarkali is in the heart of every Mumbaikar! Located on the coast of Konkan, it is undoubtedly one of the most beautiful beaches in Maharashtra. The beach is shrouded with Suru trees and gives out a perfect tropical vibe that will fit perfectly with your September birthday. You can not only enjoy the day at leisure on the beach but also opt for numerous water activities for the much-needed adrenaline, and visit the fort to teleport to the past Maratha glory.
Things to do: Enjoy delicious Malvani food, go scuba diving, snorkelling, dolphin spotting, parasailing, and visit the Sindhudurg Fort
How far: 534 km from Mumbai
A birthday spent at the abode of the clouds? Yes, please! With its lush green mountains, fleecy clouds, crystal clear lakes, roaring waterfalls, and picturesque villages, Shillong can help you rejuvenate and calm the deepest corners of your soul. You'll be stunned to see how women-centric the town of Shillong is compared to the other big cities of the country. The place is a perfect refuge for anyone who wishes to escape the hustle and bustle of every day and get lost in an old-world charm.
Things to do: Enjoy the colonial architecture, visit Asia's cleanest village, camp under the starry skies, hike to the living root bridges, take a boat ride on India's cleanest lakes
How far: 1120 km from Kolkata
Looking to forget about your woes and just live life for a while? Then, my friend, we have the perfect place for you! Known as the door to Bhutan, Dooars is also the door to unparalleled beauty and charm. With the mighty Himalayas forming a stunning backdrop, this town in North Bengal is a paradise for nature lovers, surprising you with its diverse range of trees and wildlife, unbound beauty, calm streams and rivers and cascading waterfalls. Bid good morning to the chirping birds on your birthday and stay in royal cottages while sipping hot tea made from the finest leaves.
Things to do: Go jungle safari, spot elephants, tigers, and other wildlife, enjoy bird watching, hiking, and white water rafting
How far: 707 km from Kolkata
If you really wish to go off the beaten path, then Ziro is your place! September is also the month of the Ziro music festival, when renowned musicians from all across the country come together to celebrate art in its truest form. Inhabited by the Apatani people, this place will heal all your sufferings 5500 feet above sea level. This hidden gem of Arunachal casts a spell with its golden yellow hues of paddy fields, rustic wooden huts, an unlimited stretch of pine trees and picturesque views of the hills. Indeed, Ziro is a real treat to your eyes and a sweet assault to your senses.
Things to do: Vibe at the Ziro Music festival, visit the paddy fields, cave temples, fish farm, and wildlife sanctuary
How far: 1367 km from Kolkata
So, where are you heading?
Hope you have the most of your birthday! 😍
If you have an exciting travel news to share with us, feel free to drop your inputs in the comments below. Or write about it here on Tripoto and earn Tripoto Credits! You can also follow me on Instagram to stay on top of my updates.