I haven't been to many concerts in my life. In fact, the only music festivals I had attended were my college festivals which technically don't even count.
This is why when I had an opportunity to visit and experience the Ziro Festival of Music this year, I did it. And what an amazing week it was! I met so many amazing people, danced a lot, heard some beautiful compositions, and truly enjoyed myself.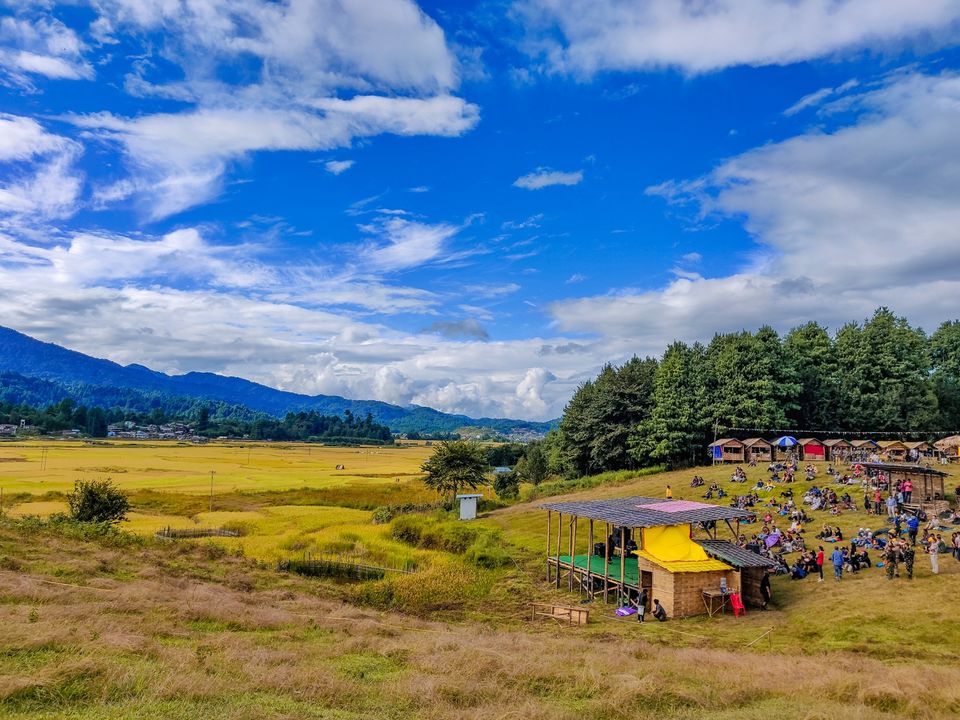 If you love music like me or if you have always wanted to attend the Ziro Festival of Music as well, then here is everything that you need to know.
About Ziro Festival of Music
An outdoor music festival which is held in Ziro Valley, Ziro Festival of Music is a platform for independent music artists from all over India and out of India to showcase their talent.
Started in 2012, this is a 4-day festival and hosted by the Apatani tribe people in Ziro. One of the best things about this festival is that it is an eco-friendly festival and uses local materials for building the infrastructure.
Another great thing is that the festival has a zero-plastic policy. So, you aren't allowed to take inside or sell plastic items here. And they keep motivating the attendees to not leave any waste behind.
Overall, it is a lot of fun and you get exposed to really different genres of music. So, as a music lover, it is one of the best festivals to attend in India.
How to reach Ziro festival of music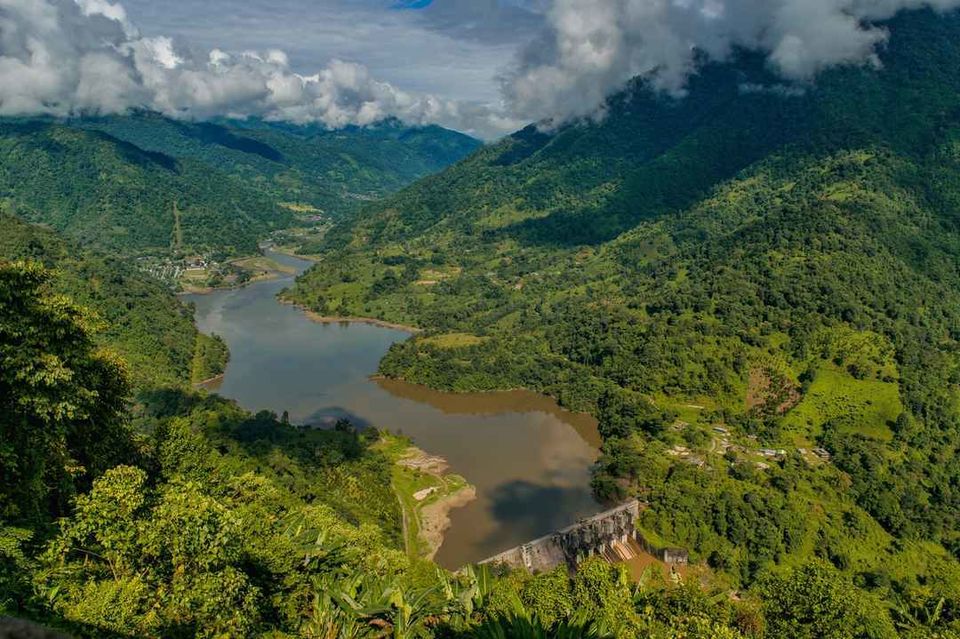 Since this festival is held in Ziro, Arunachal Pradesh, everyone needs to reach Ziro Valley.
For this, you need to reach Guwahati by train or flight. And from Guwahati, you can take a cab to Ziro or you can divide the journey into two parts.
First, reach Itanagar via train (Naharlagun is the railway station) from Guwahati. There are two trains everyday from Guwahati to Itanagar which take around 7-10 hours.
After reaching Itanagar, you can get a shared cab to Ziro which will cost around Rs 350-500. It usually takes around 6-7 hours to reach Ziro from Itanagar because the roads are not good so, be prepared for a bumpy ride.
How to get the inner line permit for Arunachal Pradesh
One important thing to note is that everyone needs a Permit to enter Arunachal Pradesh.
All non-Arunachali Indians need an Inner Line Permit whereas the foreigners needs a Protected Area Permit to enter the state of Arunachal Pradesh.
If you have chosen a package, then you can ask the package coordinator to get your ILP otherwise you will need to apply for it yourself. Thankfully, there is an online process available. So, you simply need to pay Rs 100 and fill in the duration of your stay, places you are planning to visit in Arunachal Pradesh, upload a photograph, and upload a scanned official document.
And you will get your ILP instantly.
Where to stay
Since ZFM has become quite popular in the past couple of years, there are a lot of accommodation options available near the festival grounds.
Bring Your Own Tents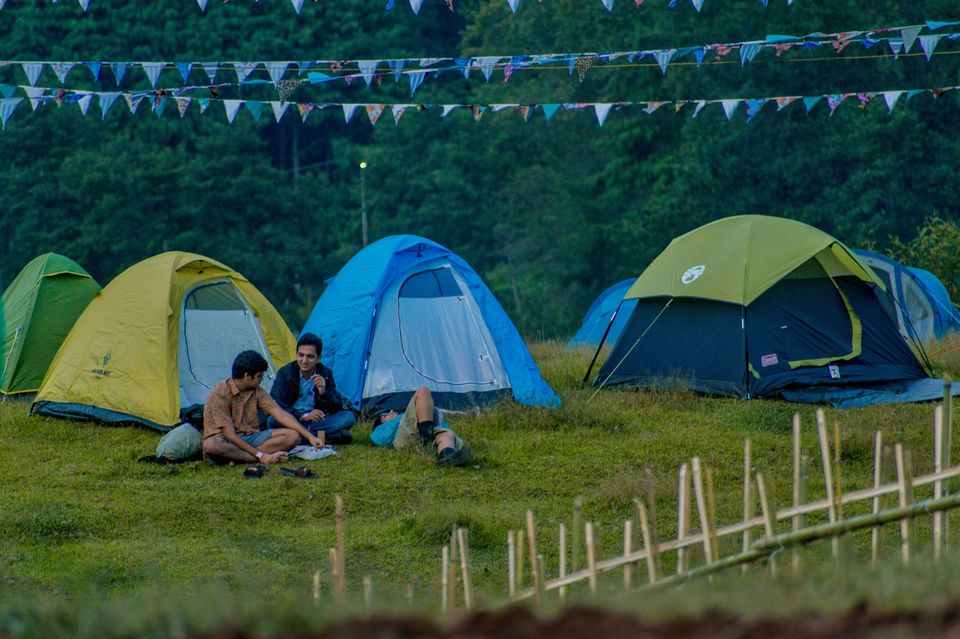 If you wish to camp next to the festival ground, then they have a separate space for BYOTers. You might have to pay 500 INR or something to pitch your tent, they usually share the details on the Ziro Festival of Music website.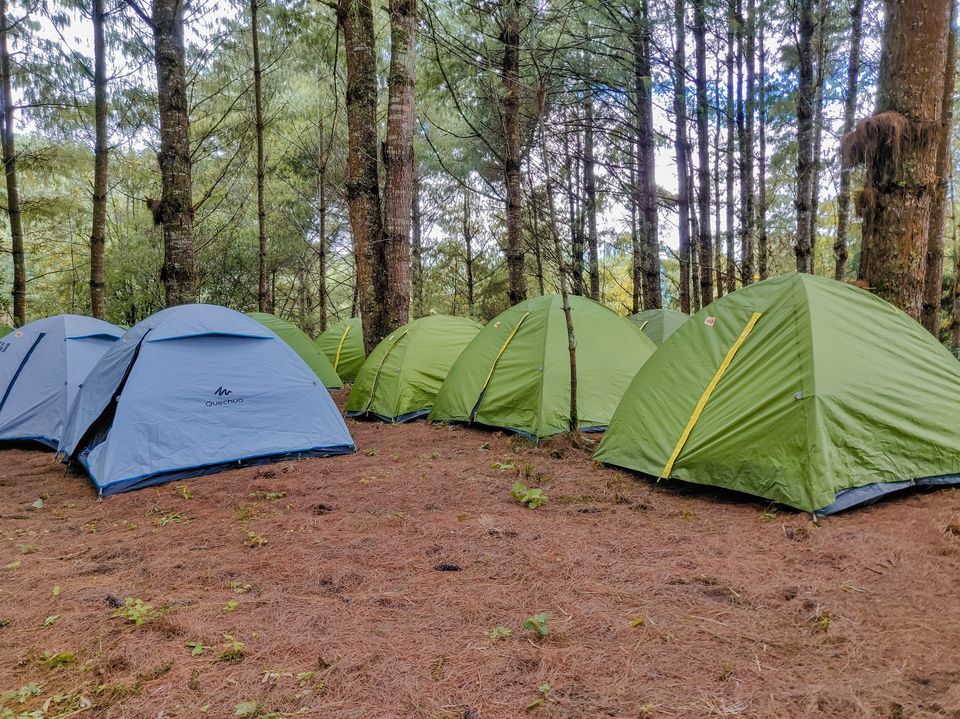 Another option would be to stay in one of the nearby camps where they will provide you with good food, clean up facilities, and activities. There are many campsites like Encamp, Experience Destinations, Kite Manja, and so on.
You can easily check out these options on the ZFM official website and find the right camping package for yourself.
Hotels and Homestays
There are also a few hotels and homestays nearby where you can stay. This is usually best for families as camping in the woods in not everyone's cup of tea. Plus, you won't get hot water for bathing so if that is something you cannot compromise on, then better choose a hotel or a homestay for yourself.
General Itinerary of the Ziro Festival of Music
There are two stages present in the Ziro Festival of Music: Sun(Donyi) stage and Moon(Polo) Stage. The festival area is built by the local artisans mainly using bamboo.
And usually the performances start from the sun stage everyday. Till 4.30 p.m., the performances are held at the Donyi stage. And from 5 p.m., the performances are held at the Polo stage.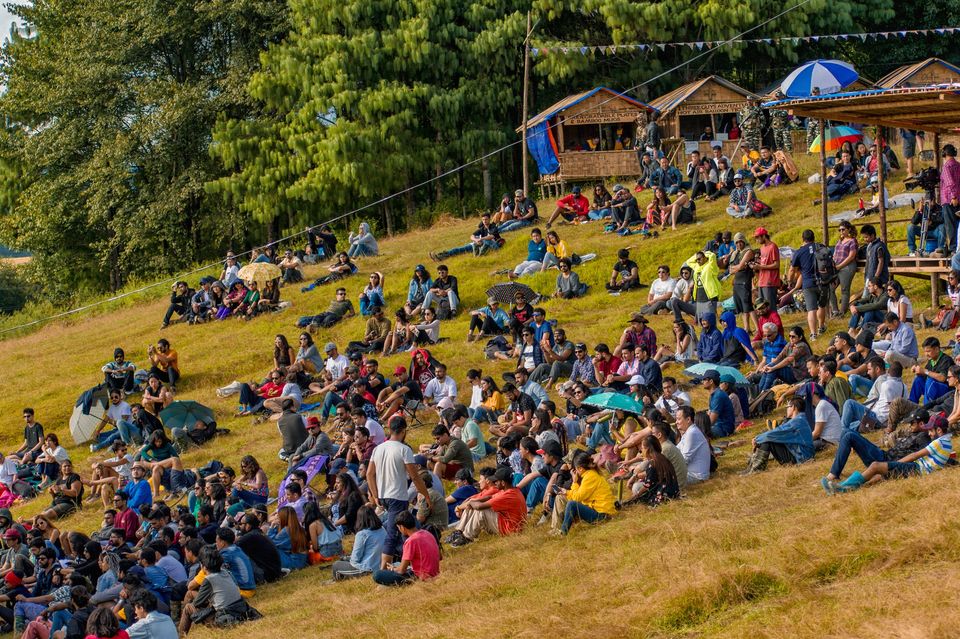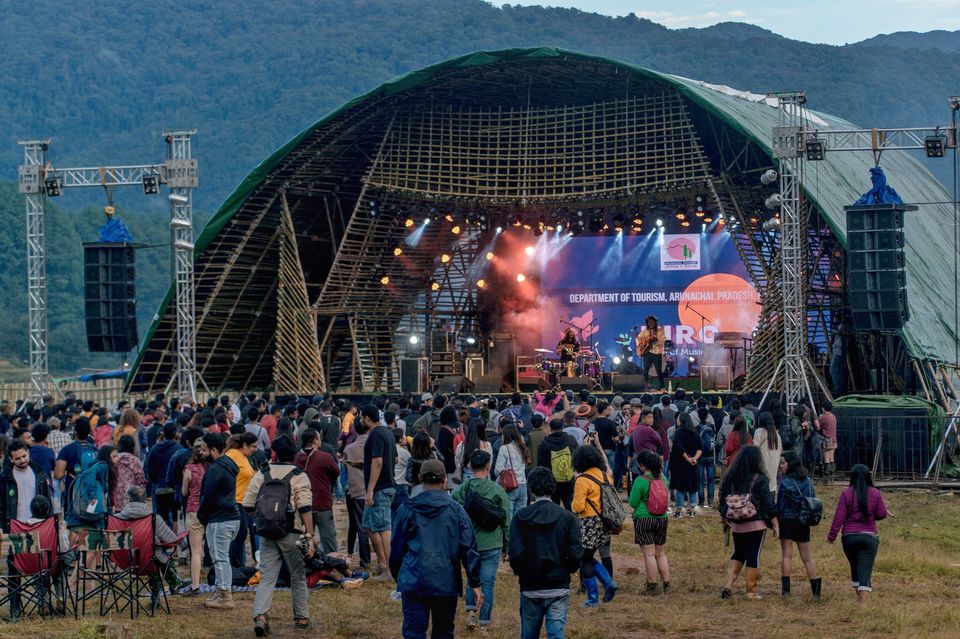 You can choose to attend all the performances or you can go around and explore Ziro and attend a few performances of your choice.
Tickets for Ziro Festival of Music
You can choose to buy the Ziro Festival tickets both online and offline. Usually, the cost of a ticket for a day is 2000 INR. However, if you buy tickets for all 4 days, then you can easily get it for 5000-6000 INR, depending on the sale and date of purchasing the tickets.
Things to Do in and Around Ziro Festival of Music
Well, here are a few things that you can do to enjoy a week in Ziro when attending the ZFM event.
Attending the Ziro Festival of Music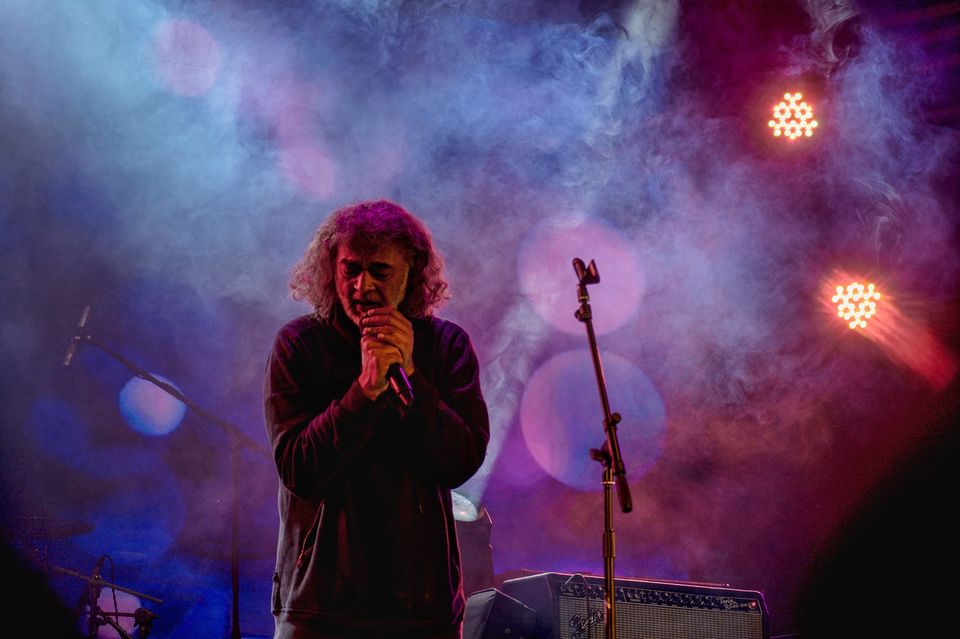 This one goes without saying. If you are attending ZFM, then you have to attend the performances here and let yourself go wild. Dance to the hip hop tunes or sing along to some amazing tracks. But whatever you do, don't miss out on the amazing musical performances here.
Learning About Apatani Culture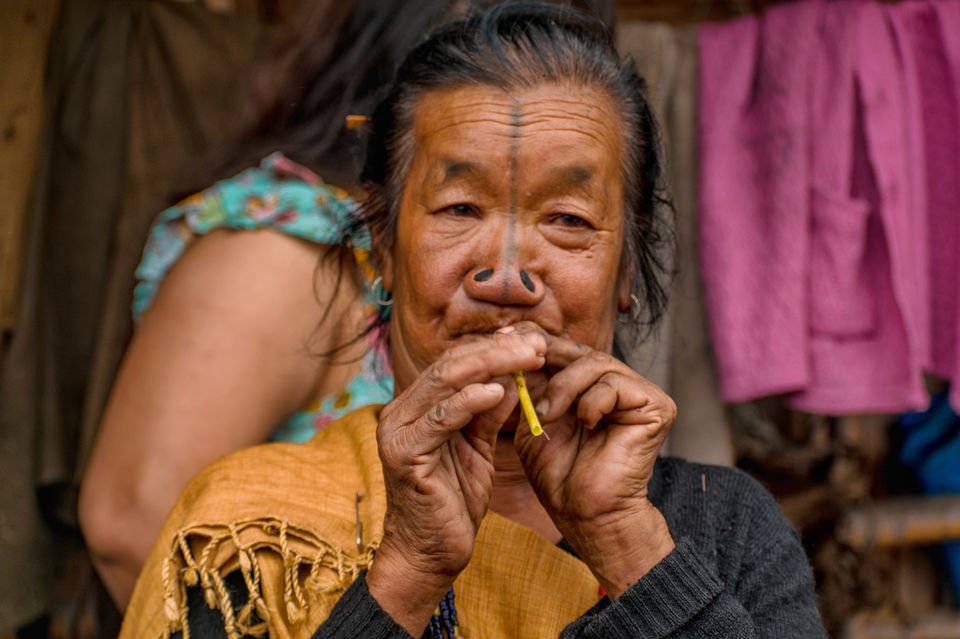 The campsites also arrange local village tours in which you get to meet the Apatani village tribe and learn more about their lifestyle. You meet these amazing people who are always smiling and get a chance to hear their beautiful Apatani music as well.
Shopping at the Ziro Festival of Music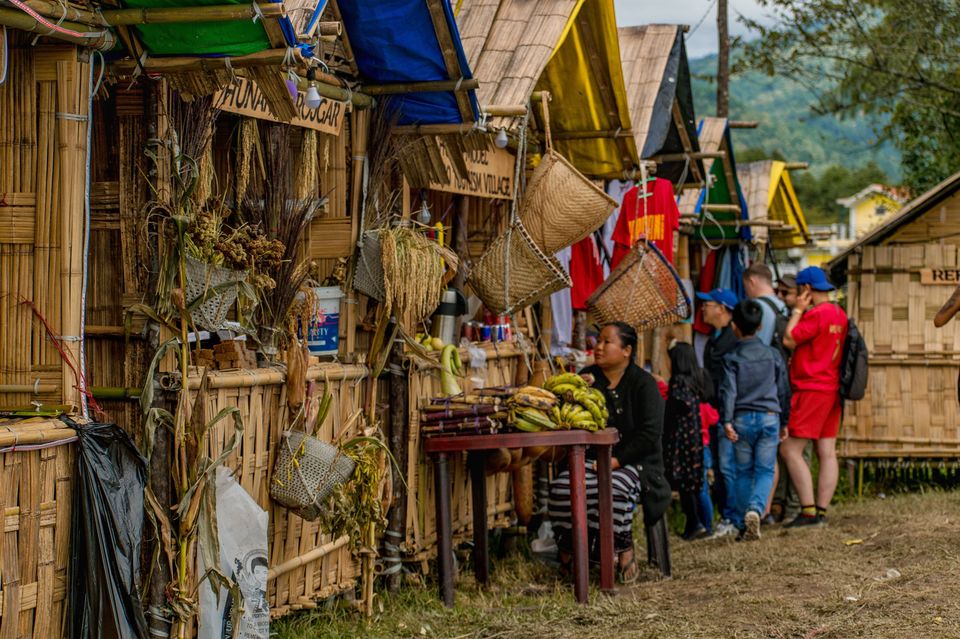 There are many shopping stalls here from where you can buy accessories or other local products. You can also buy peace wine, rice wine, etc. in bottles here.
So, if you are looking to take some souvenir for home, get looking in the ZFM festival ground.
Hike or Go For a MTB Ride
If you are looking for something adventurous then you can always go for a hike or a bike ride to the nearby places. You can rent a MTB bike here and then bike along the beautiful paddy fields and to the local Apatani villages.
As for hiking enthusiasts, there are a couple of short trails here for you to explore.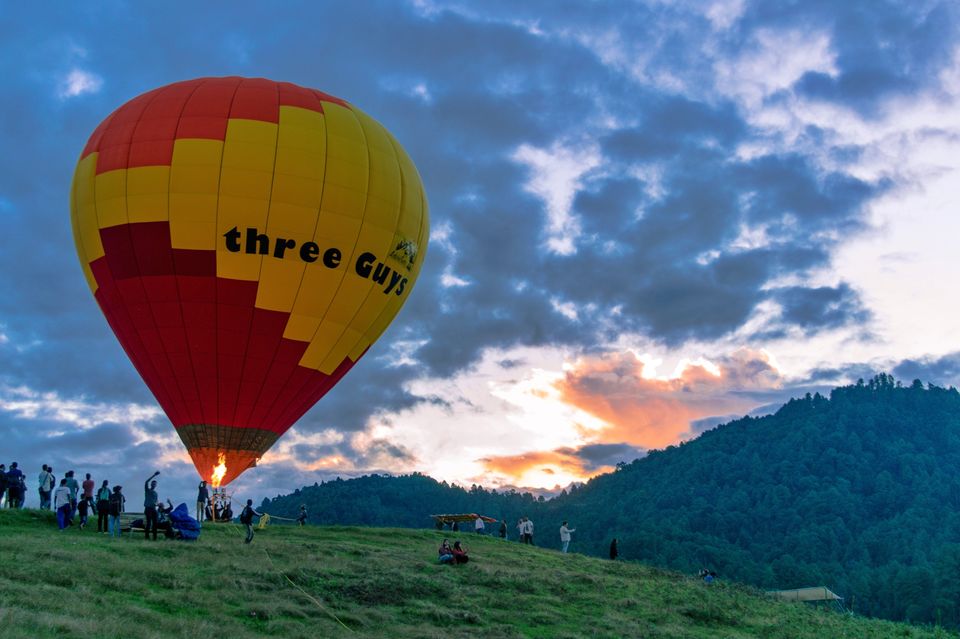 Finally, they also offered a short hot air balloon ride in the festival ground. It was a 10 to 15-minute ride and cost around 1000 INR per person. You can experience an amazing view of the Ziro valley from this hot air balloon ride.
They usually offer an option to book a ride both online and at the festival ground.
Food and Drinks Offered Here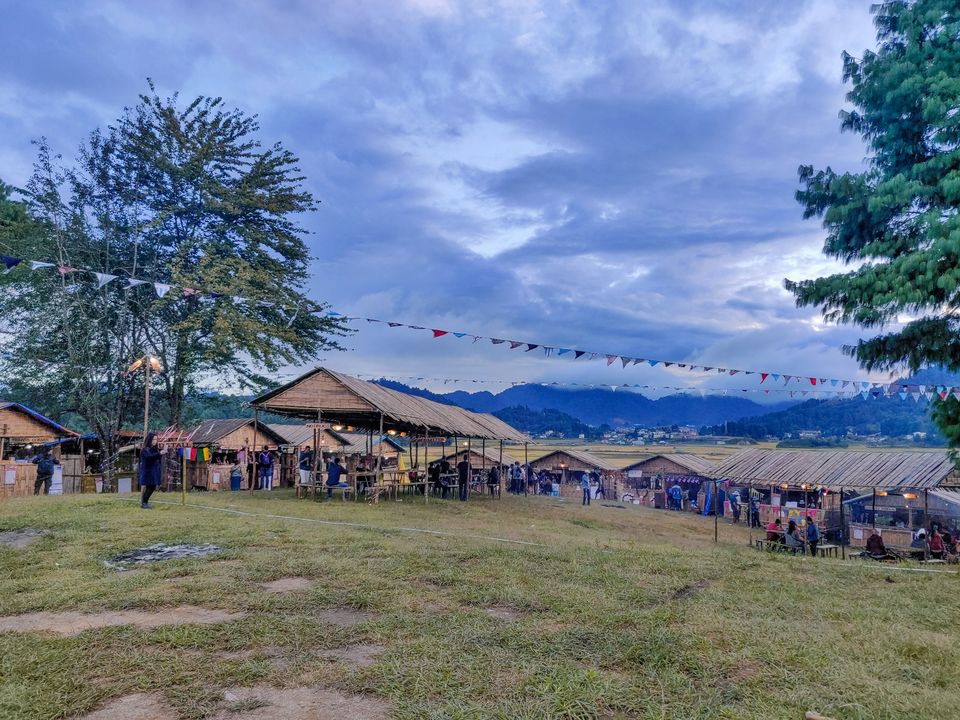 In the festival groups, there are many different food and drink stalls where you can keep yourself hydrated and full. You will find alcohol stalls here as well and Peace wine is particularly famous in Ziro.
In food, you will mostly find fast food and desserts here. Usually, the drinks can cost you anywhere between 150 - 300 INR and same for the food as well.
My Experience at the Ziro Festival of Music
I never imagined that one day I would be attending the Ziro Festival of Music because I am not a big fan of crowds. However, it turned out better than what I was expecting.
I met some amazing bunch of people here, danced a lot, and basically had a good time.
Honestly, if you love listening to music or dancing, then you definitely need to check out this festival. Trust me, you will cherish the memories of this place forever.