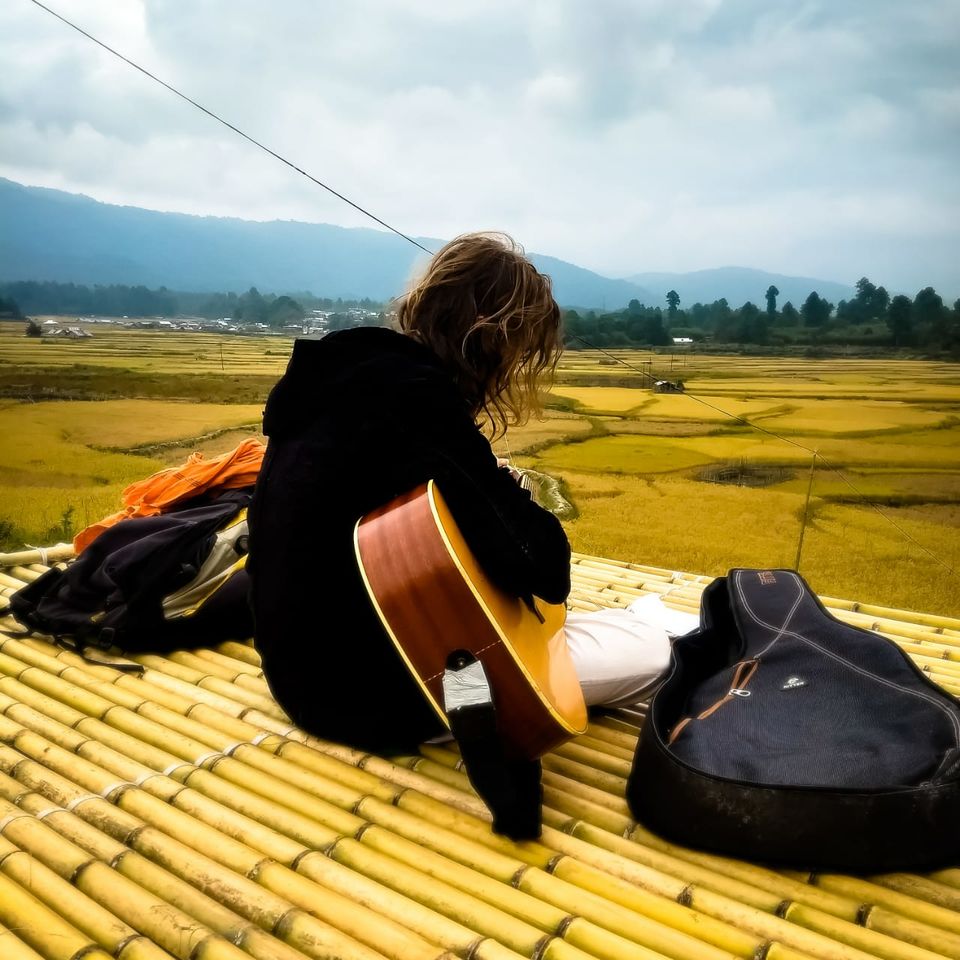 Dear Traveller,
Aloha!
We at Experience Destination, are a group of explorers who aspire to create authentic and unique experiences in parts unheard of, in the world starting with Northeast India which remains largely unexplored and untapped.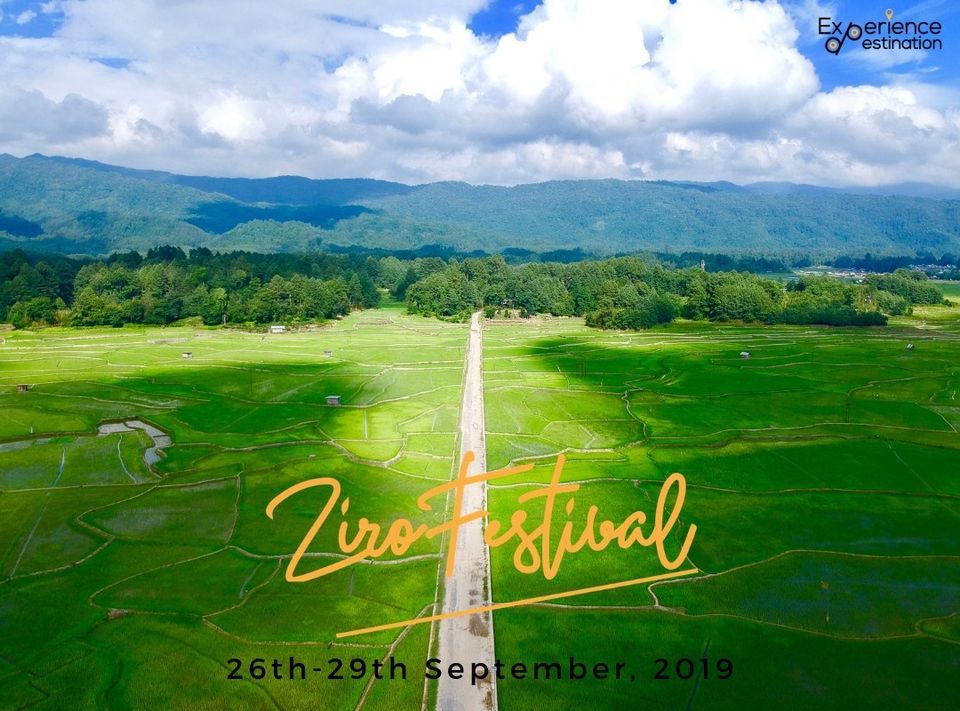 Ziro Valley is undoubtedly one of the most picturesque locations in Arunachal Pradesh. More than 40+ artists of variety of genres come to perform at this extravagant music festival which stretches for 4 days. With over 8000 attendees in a stage set amidst the sprawling vast orange paddy fields. This festival promises to be a feast of good music, great food and a ton of other crazy experiences.
The scenic drive to the lush valley of Ziro, the serenity of the valley, weather, the warm hospitality of the Apatanis, cuisines and locally brewed beverages, camping experiences, afterparty jamming sessions, bamboo architectures and eco-friendly standards add a lot to this divine and otherworldly experience. This is what makes it different from the rest of the music festivals in the country and gives it the tag of the grandest outdoor festivals of India.
Trip Itinerary:
25th September 2019: Party starts at Indian Railways Train Number 15617
Welcome to the Northeast! Your journey to the Ziro festival starts with cheery meet and greet at the station. The train to Naharlagun which is the nearest railway station to Ziro, starts at 21:00 hours and we will gather at Guwahati platform by 19:30 hours. There will be a horde of festival goers in the train and its going to be a fiesta until next morning.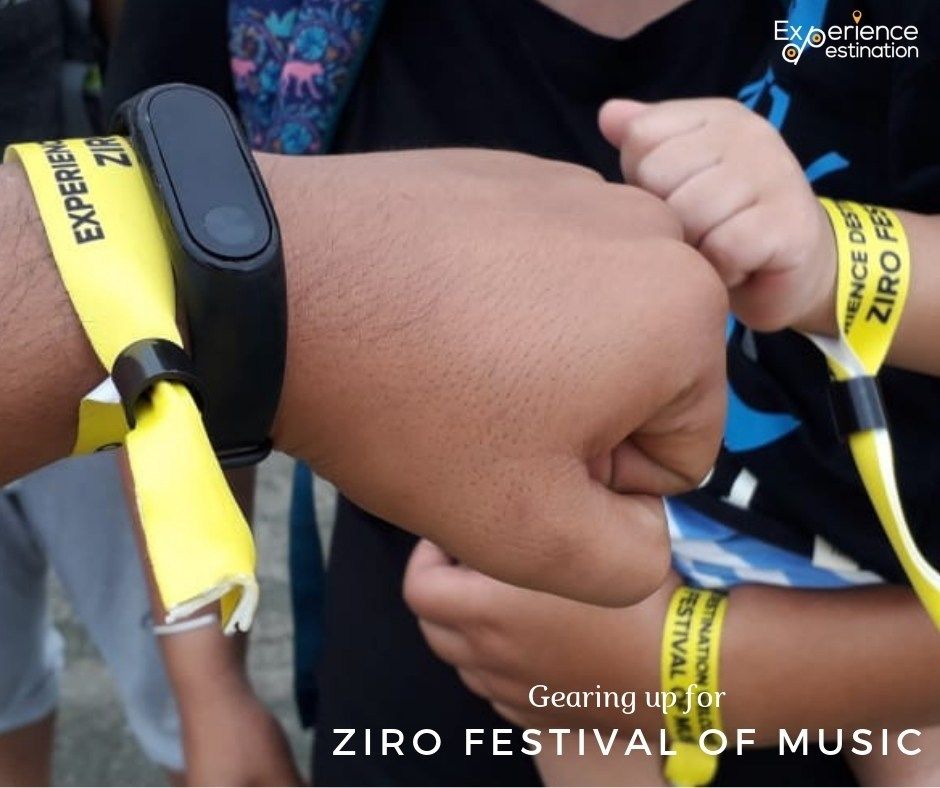 26th September 2019: Epic Road Trip to the magical Ziro Valley
We board Tata Sumos and start the 4 hour drive to the infamous Ziro Valley. You will see a host of vehicles travelling to the festival in unison robust with enthusiasm. On the way we stop for refreshments.
On reaching Ziro we settle ourselves at the campsites amidst the beautiful pine trees where we put up for the next four days. After freshening up and lunching we spend the rest of the day in the festival location, venturing the nearby areas or just chilling in the campsite to the hearts content. One can also indulge in the jam sessions and also absorb the beauty of the nature and indulge in the beauty that is life.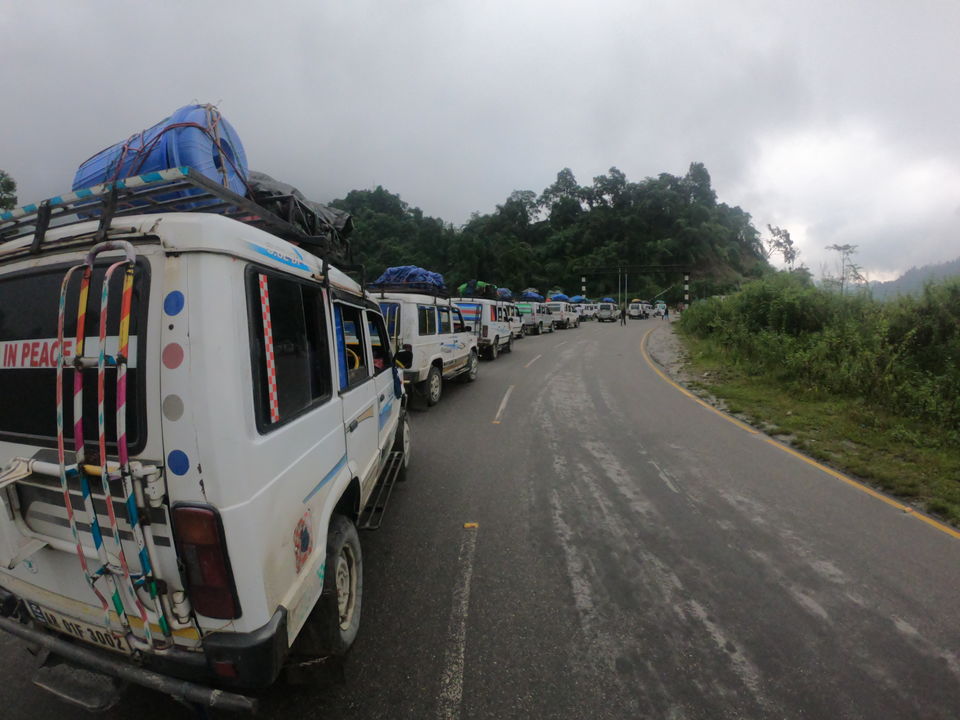 27th September 2019: Lose yourself to the vibes of Ziro festival of Music.
Wake up to a sizeable and mesmerizing breakfast. Go to the festival grounds whenever you want. Socialize, as you meet thousands of fellow travellers. Laze around in hammocks and feel free to enjoy to your hearts desires. This 4 day break is an escape from the daily hullabaloo of the monotonous life. Crash at your own pace, no limit and boundaries!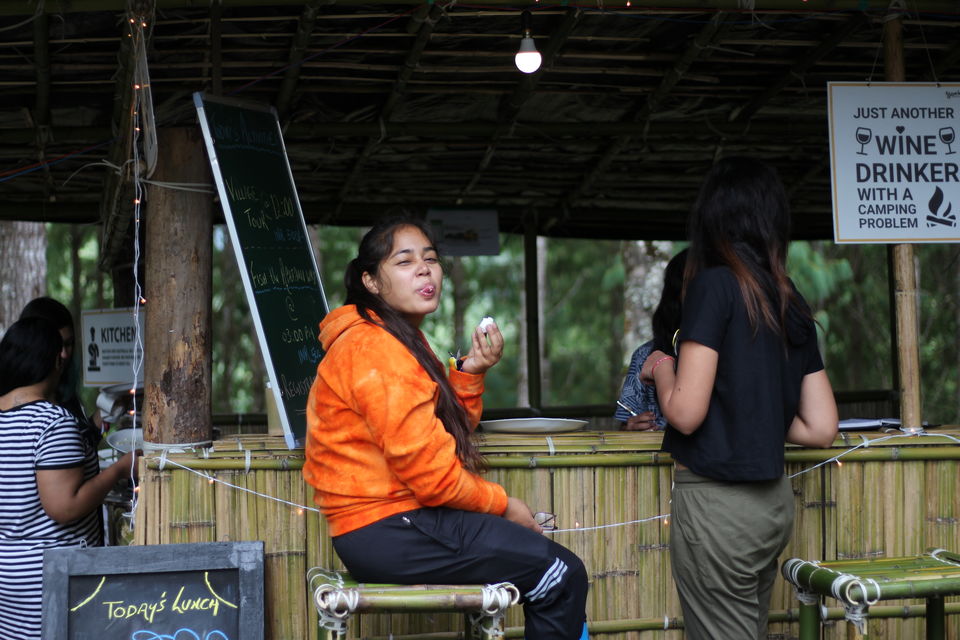 28th September 2019: More Wine, More Music and Apatani Village Walk
Join our local guide for a guided Village Walk where you'll get an opportunity to get an exclusive inside look at the Apatani Way of life. Apatanis are one of the sweetest communities of people and their traditional methods of cooking, housing and hunting are delightful to be heard as stories and experienced. Learn about their culture and hospitality over a cup of tea. Return to the festival ground or campsite and chill as you want. Take time to find what makes you vibe!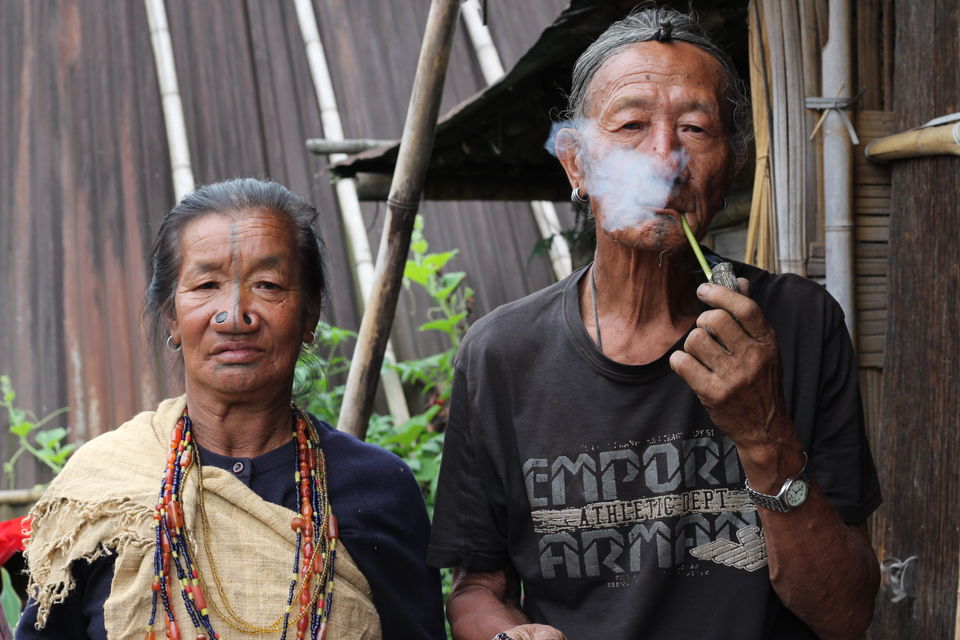 29th September 2019: Learn the Apatani Traditional Fishing Techniques
Join our local guide and trudge down to the Paddy Fields where farming of fishes is done in abundance. Agriculture and Fish farms go hand in hand and have been the main source of livelyhood for the Apatanis for ages. They have developed some incredible ingenious methods of farming and fishing which you have to see firsthand. Spend the morning fishing and bring back your catch to the campsite to assist the chief chef in our kitchen team over barbecue and watch him create magic, which will take your tastebuds on a journey!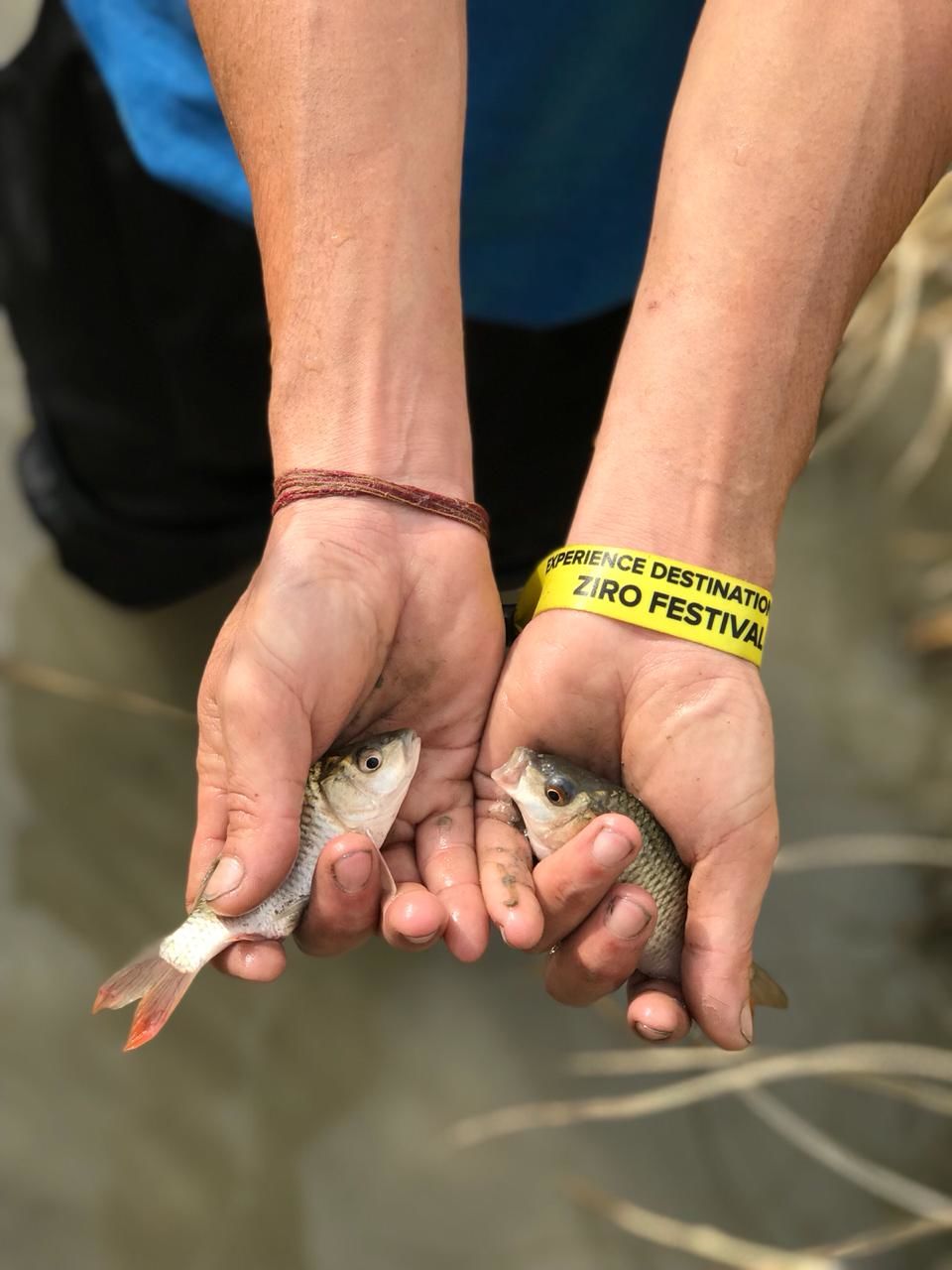 30th September 2019: Time to bid adieu to the valley and the festival of Ziro
After unlimited and delightful breakfast, we pack up and prepare to wrap up. Bid our farewells to new friends and acquaintances. Exchange all details and pleasantries. We start the Sumo ride journey to Naharlagun station and board the 18:45 hours Train Number 15618 to Guwahati.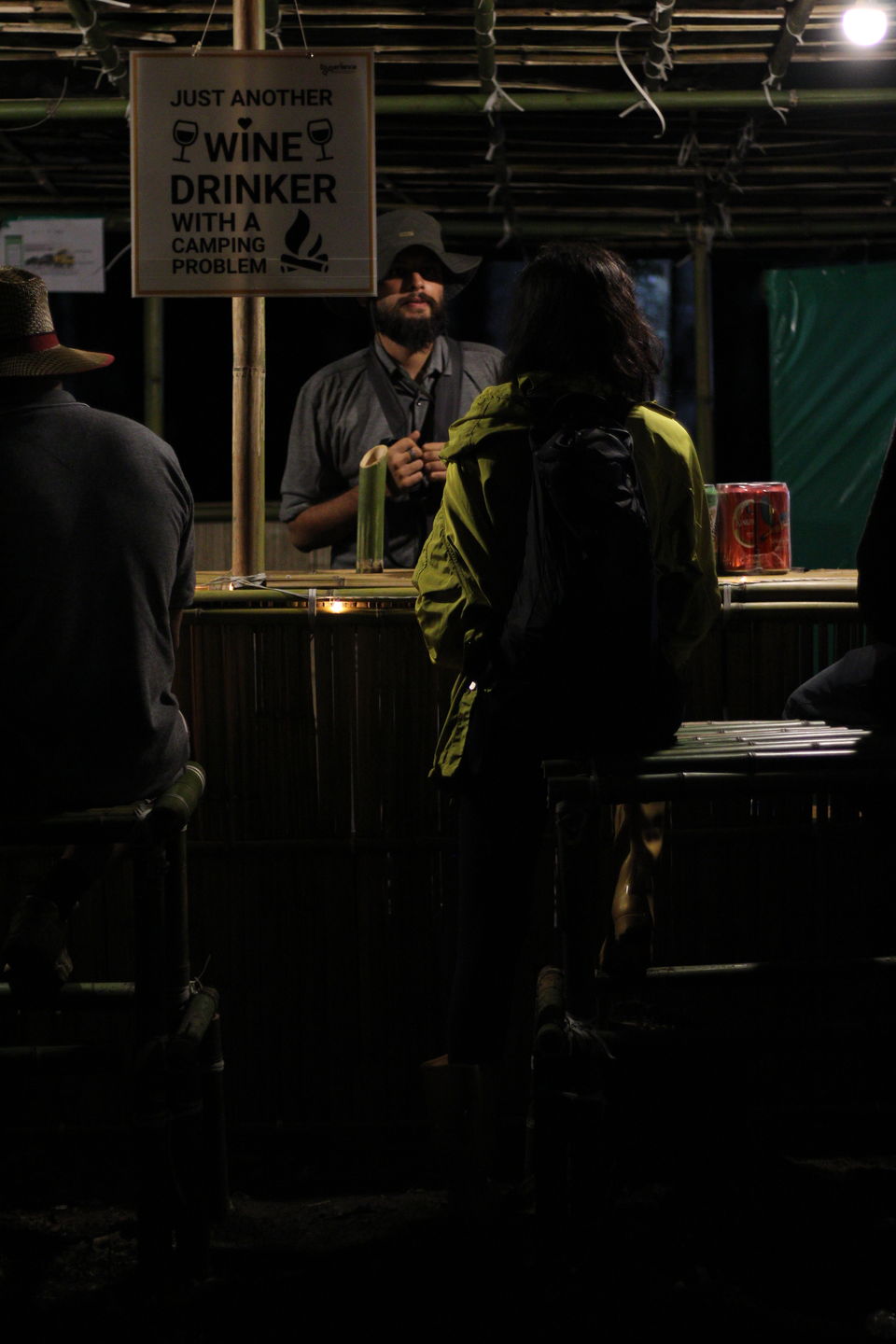 1st October 2019: Farewell Ziro
Train arrives at 04:30 hours in Guwahati station, as we board having some great memories and experiences with us. We suggest you to book your flights after 10 am to cover up for undue discrepancies or delays, if any. Fly back home safe. Its been one hell of a ride. Until next time.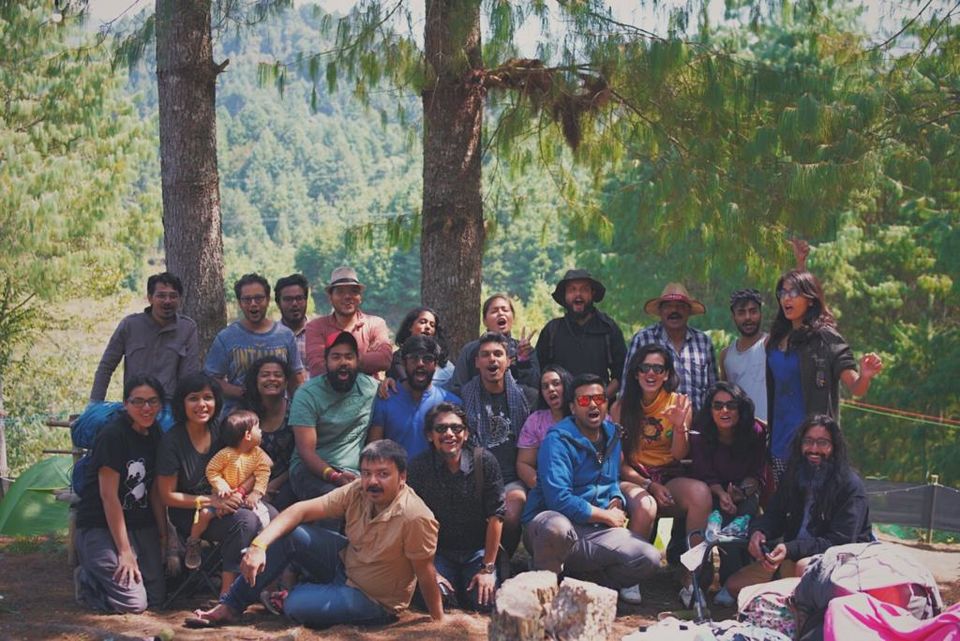 Picture Credits:
Instagram- @nomad_gone_mad