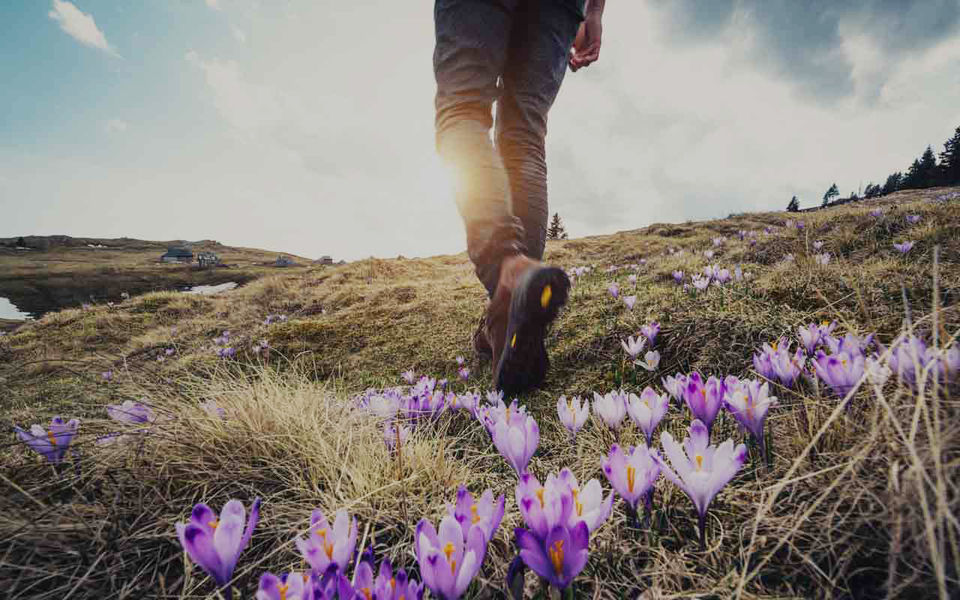 India's diversity never fails to impress you, whether it is in the form of culture, traditions, places to visit or anything else. Our incredible country, boasting of immense natural beauty, a rich past, many architectural marvels and more, has something to suit every age. And because there is so much to see, here are recommendations about places to visit in India when you're in your 20s, 30s and 40s.
You just crossed 20 and want to plan a vacation to celebrate adulthood. Or probably just a break before the world expects you to start acting like a grown up? Here are our top picks for you:
SOLO: ZIRO MUSIC FESTIVAL, ARUNACHAL PRADESH
Ziro has been among the top places in India for solo travel for reasons more than one. The Ziro Festival, India's greatest outdoor music festival, is definitely on the top of the list. Many people from across the globe come to attend the festival for the talent that is showcased here, to experience camping amidst the beautiful surroundings of Ziro and to make friends with many other music lovers.
Things to Do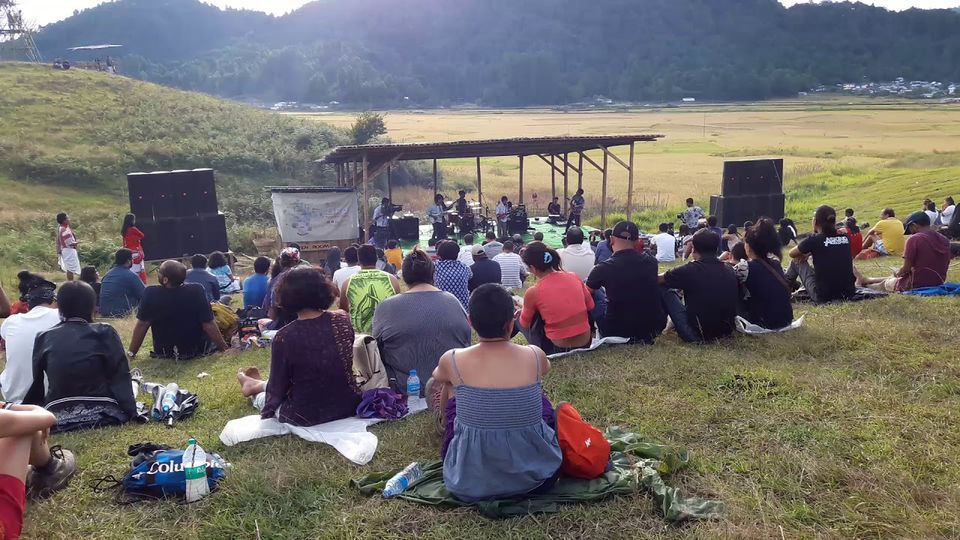 Plan your visit during the end of September as that is when the Ziro Festival is held. The 4-day festival has over 40 acts and live music shows, 2 stages and thousands of people enjoying the talent and culture. It is also a great place to meet people sharing similar interests, discuss everything music and build friendships as you spend days together, soaking in the goodness, with people from different walks of life. As Nat Geo Traveller rightly puts it, "It's the break you've been hankering for."
You can choose between a 4-day pass for the event or attend for a couple of days, as per your convenience. However, make sure to book in advance on the official website here.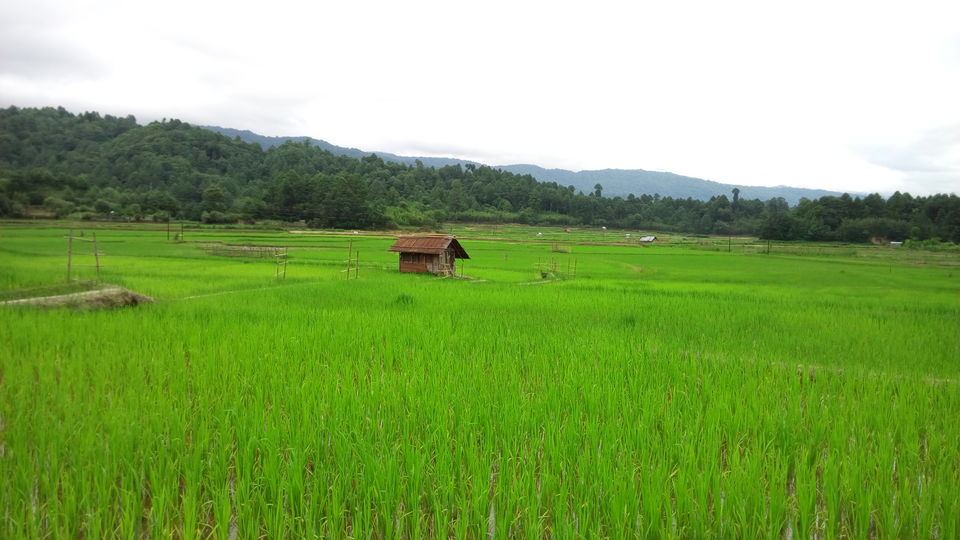 If you're visiting any other time of the year, experience paddy cultivation at Tarin Fish Farm, go trekking at Dolo Mando and Midey (known for its blue pine trees), visit Talley Valley Widlife Sanctuary and spend fun times at Pine Grove. For fantastic photo opportunities, head to Kile Pakho, offering views of the Ziro plateau on one side and the snow-capped Himalayas on the other.
How to Get There
Dibrugarh and Tezpur are the closest airports to Ziro, though Guwahati airport enjoys the best connectivity with other major airports in India. A 435-kilometre road trip will take you through scenic vistas from Guwahati airport to Ziro.
Naharlagun is the closest railhead to Ziro, about 3 hours away by road.
WITH FRIENDS: GOA
While the trend of holidaying in Goa with your buddies was initiated by the movie Dil Chahta Hai , it has become the most popular and easily accessible getaway for this age group over the years. North Goa boasts of the most lively party places, beachside restaurants and streets brimming with entertainment options for visitors. South Goa is the quieter side of this town, offering a more relaxed time with churches, heritage buildings, uncrowded beaches and a calming vibe.
Things to Do
You can spend days and days at the bustling beaches in North Goa without even realizing so. If this is your first trip to Goa with friends, we recommend staying in North to enjoy the vibe, with of course a day trip to South Goa to explore the beautiful heritage buildings and churches.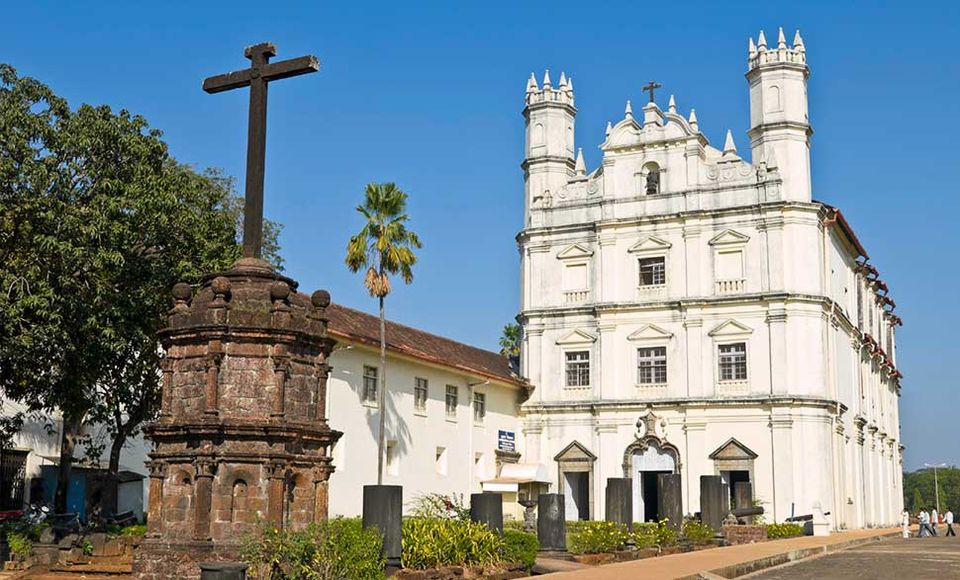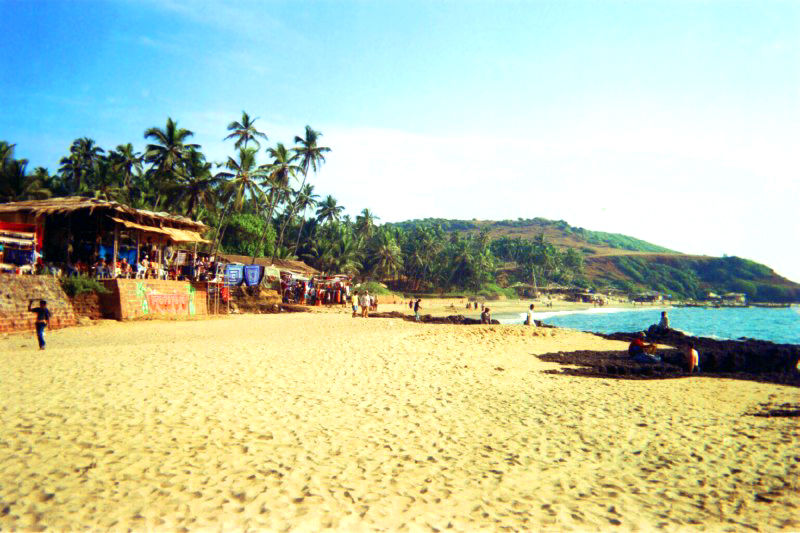 The beaches are perfect for water sports like kayaking, banana boat rides, scuba diving, parasailing, jet skiing and speed boating, to name a few. In the evenings, explore the flea markets and get yourself unique Goan souvenirs made of shells, cashews, spices, accessories and more. Anjuna Flea Market, Mapusa Market and Saturday Night Bazaar at Arpora are some popular markets here.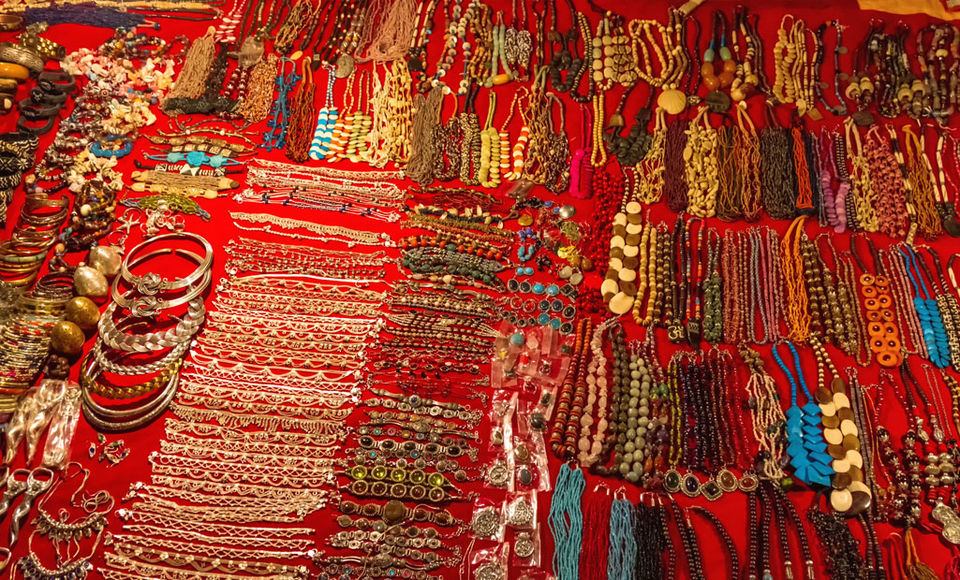 While there is a lot to keep you busy during the days, party till the wee hours at vibrant nightlife jaunts like Club Cabana, Sinq Nightclub and the waterfront club LPK.
How to Get There
Goa is well-connected to the rest of India via many direct flights and the railways. There are frequent trains from all parts of India and the Mumbai local train network to Goa's Vasco da Gama Station.
WITH YOUR PARTNER: SAM SAND DUNES, JAISALMER
Imagine being in the middle of a desert with your one and only love, spending the day enjoying adventure sports over the sand dunes, watching a beautiful sunset and then finally sleeping over charpoys watching the stars twinkle. This night under the stars will surely be great for romantic conversations and lots of good food.
Things to Do
Catch a beautiful sunset over the sand dunes and wake up early to capture a mesmerising sunrise in your camera lens. Spend the rest of the day running around, playing silly games in the sands with your love and indulging in adventures like dune bashing. Reserve the evening for a live cultural performance by Rajasthani folk artists.
The list doesn't end here! Spend the night stargazing, spotting constellations and chatting with your partner as you lie down on a charpoy under the magical starlit sky.
How to Get There
Board a train from your city to Jaisalmer Railway Station, from where you can hire a cab or pre-book a jeep with a local agent to get to Sam Sand Dunes.
WITH FAMILY: COORG
Coorg, among the most popular weekend getaways from Bangalore, is great for you to enjoy some memorable moments with your family in the lap of nature. If you're visiting for a few days, try to split the nights between a homestay (nestled in a coffee plantation) and a luxurious stay at Taj Madikeri Resort & Spa.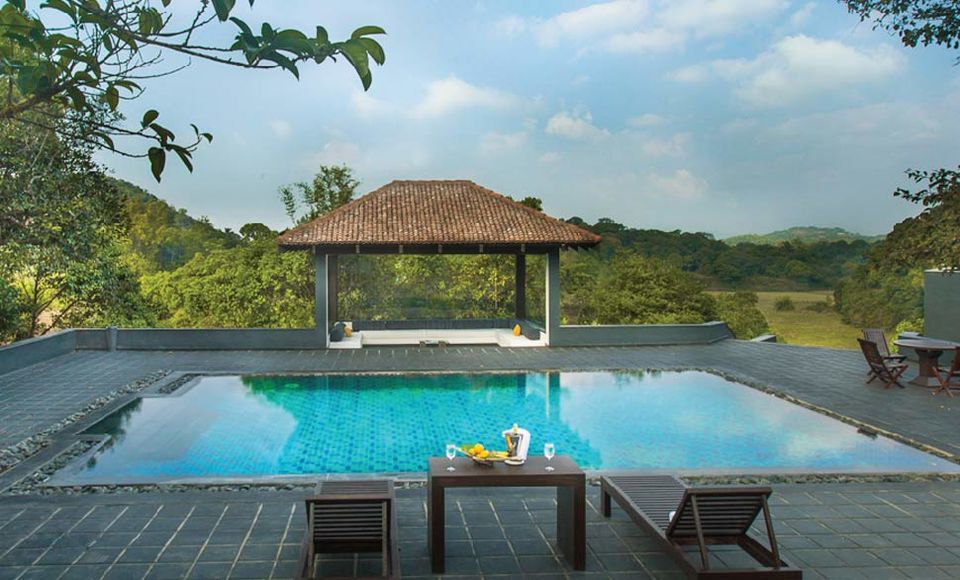 Things to Do
As you book yourself a homestay, request the locals to take you on a tour of the coffee plantations where you can try bean picking. Don't miss trying out an authentic cup of filter coffee while you are here. Once you move to the more luxurious Taj Madikeri Resort & Spa, bond with your loved ones as you indulge in a wide range of activities available or simply spend hours admiring the hills from the resort's lobby.
Tourist attractions in Coorg you must visit include the Dubara Elephant Camp, Abbey Falls, Raja's Seat and Namdroling Monastery.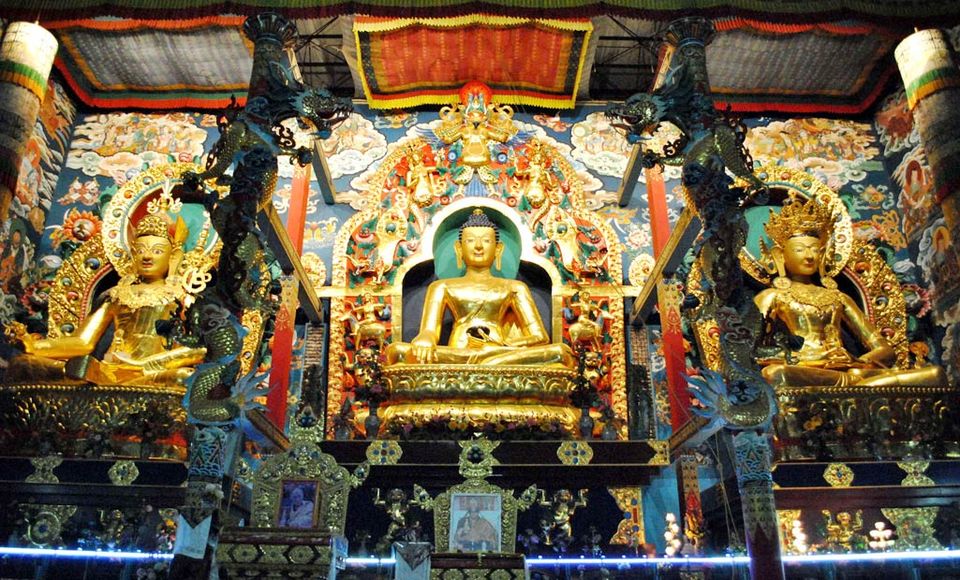 How to Get There
All major airports in India are connected to Bangalore (nearest airport) via flights. Coorg is a 6-hour beautiful drive away from Bangalore, for which you can hire a cab or travel via KSRTC buses.
Entering the big 30s, there are a lot of conversations you need to have with yourself, plan moves and finally act upon the decisions you took in your 20s. Here are some holiday ideas that will help you do just that and also get some clarity of thought. And some that will allow you to pamper yourself to the core in this well-deserved break. Here you go:
SOLO: RANN UTSAV, KUTCH
Picture this: an endless white stretch of land glistening under the moonlight, a vibrant display of Gujarati arts and culture on this canvas by Mother Nature and people from all over the world gathering to celebrate the colourful traditions. Priceless!
The Rann Utsav is truly one of the best opportunities to plan a solo trip. It gives you a chance to immerse in the rich arts, crafts and culture of our country and spend time with yourself to reflect on your beautiful 20s in this positive setting. The grand festival is held from November to February annually and the reservations for the same can be made at the official website here.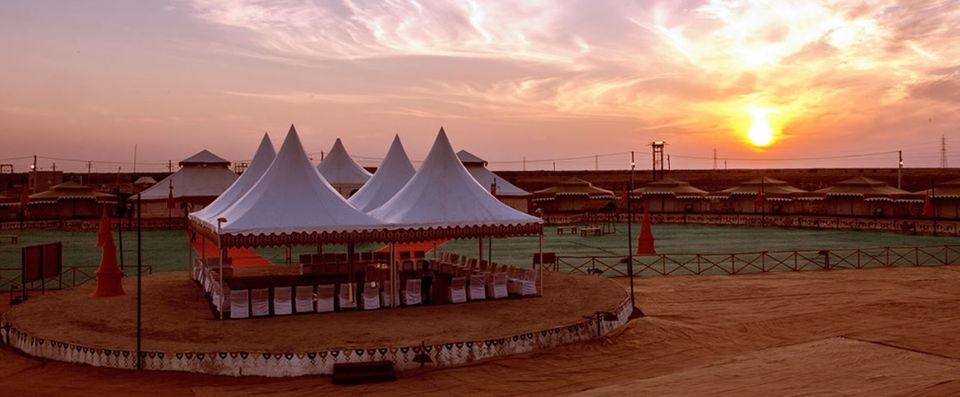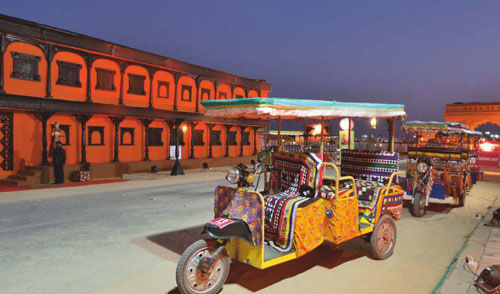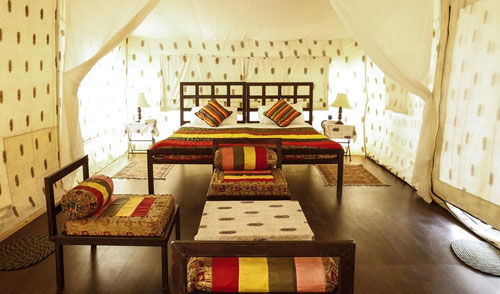 Things to Do
There's plenty to do at the Rann Utsav, from ATV rides, paramotoring, camel cart and golf cart excursions to meditation and Yoga, among other engaging activities. The festival also sees the coming together of many talented artists and performers that put up extravagant cultural shows for you to enjoy and soak in the Gujarati culture.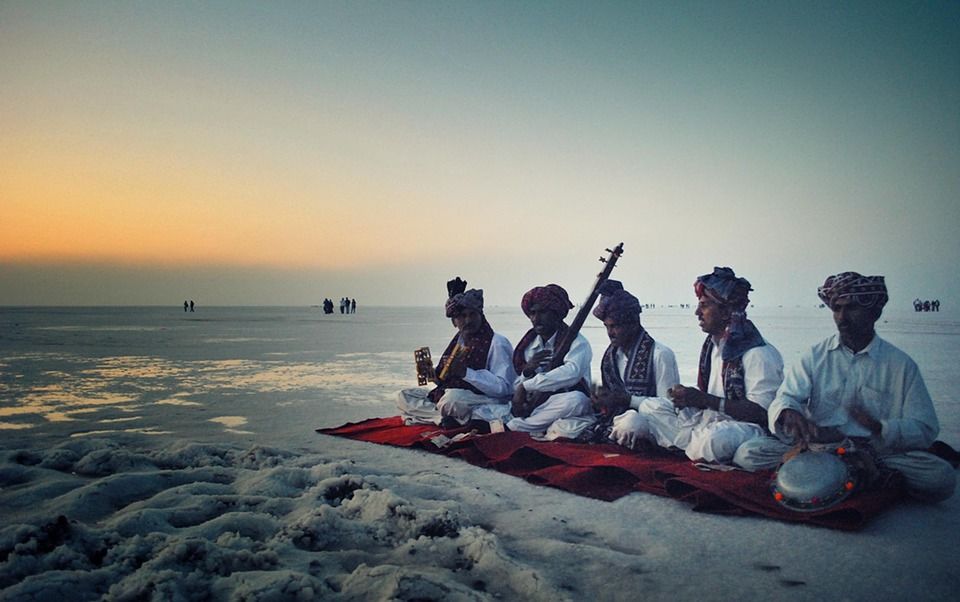 While at the festival, don't forget to shop for traditional souvenirs like Bandhani sarees, handicrafts, mirror work home décor items, embroidered fabrics and more.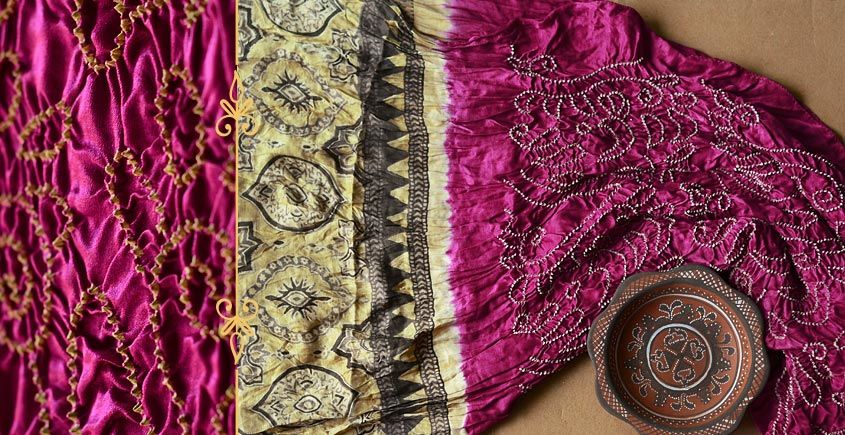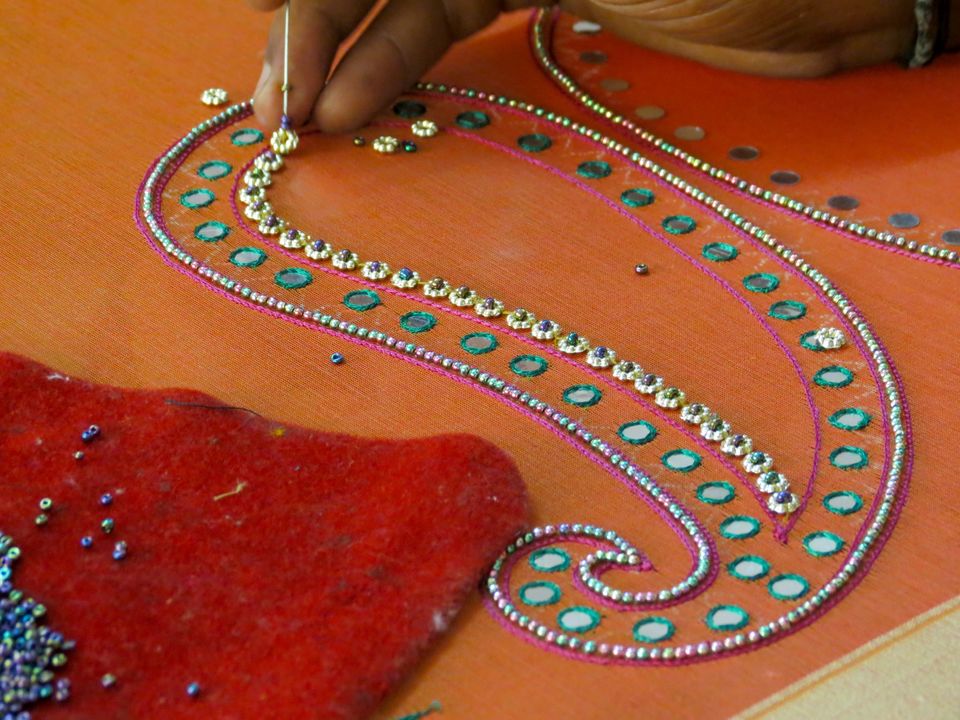 How to Get There
Take a flight or train from your city to Ahmedabad, spend a day exploring the city and then get set for an 8-hour drive to Kutch. Alternatively, you can also take a flight to Bhuj, which is 2 hours by road from Kutch, where the Rann Utsav is held.
WITH FRIENDS: LEH, LADAKH
This is the trip you've always heard of, seen a million pictures of on Instagram, admired in the movie 3 Idiots…and the list doesn't end. The 20s deprived you of this road trip due to many reasons, and so it makes all the more sense to go for it as soon as you enter your 30s. Also a great way to catch up with long lost friends from different parts of the world. Isn't it?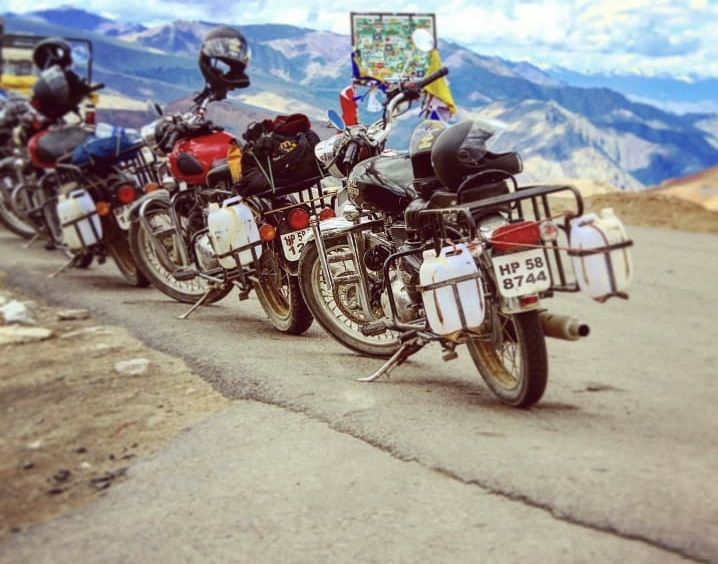 This is one holiday where the journey is as enriching as the destination itself, as you drive down from Manali to Ladakh (in an SUV or a bike).
Things to Do
Plan your trip in such a way so that Leh is your base, and from there you can plan 1 or 2-day excursions. Take turns in driving your vehicle with the title tracks from Dil Chahta Hai, Highway, 3 Idiots and the likes playing in the background, as you embark on this road trip with your friends. Plan getaways to Nubra Valley, Pangong Lake and Tso Moriri Lake, and also stay a night at each of these places if possible. Other places to visit include Diskit Gompa, Thiksey Monasteries, Hemis Monastery, Khardungla Pass, Magnetic Hill, Kargil and Royal Leh Palace.
If you visit in June/July, you'll also get a chance to participate in Leh's colourful Hemis Festival.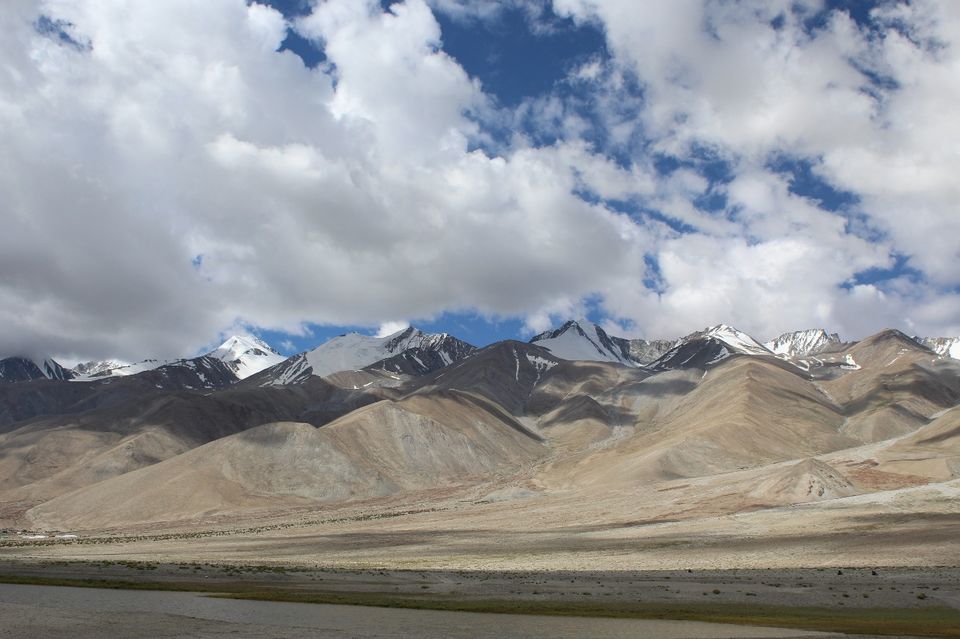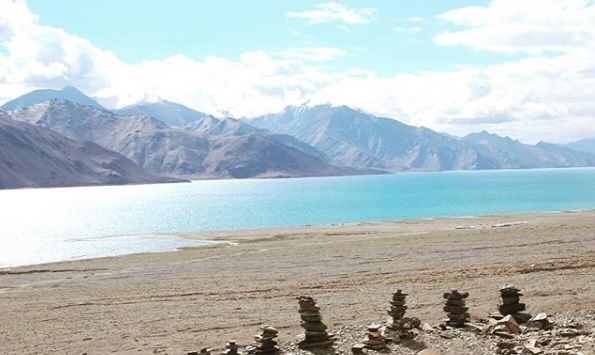 How to Get There
From your city, take a flight to Manali and pause for a couple of days at this hill station before you set out on (probably) the biggest adventure of your life. This road trip in the Himalayas takes you through the Leh-Manali Highway and covers a distance of about 475 kilometres (14 hours). Great for adventure buffs, shutterbugs and solace seekers, the route offers many scenic stops in between that are perfect for a chai break.
WITH YOUR PARTNER: ANDAMAN ISLANDS
Who says you need to travel abroad to experience untouched, unspoiled beauty, when we have some of the world's most beautiful beaches located in the Andaman Islands. From calming experiences such as romantic dinner dates, walks on the beach and sunbathing to high-on-adventure activities such as diving, snorkelling and parasailing, these islands have all the ingredients for a perfect holiday.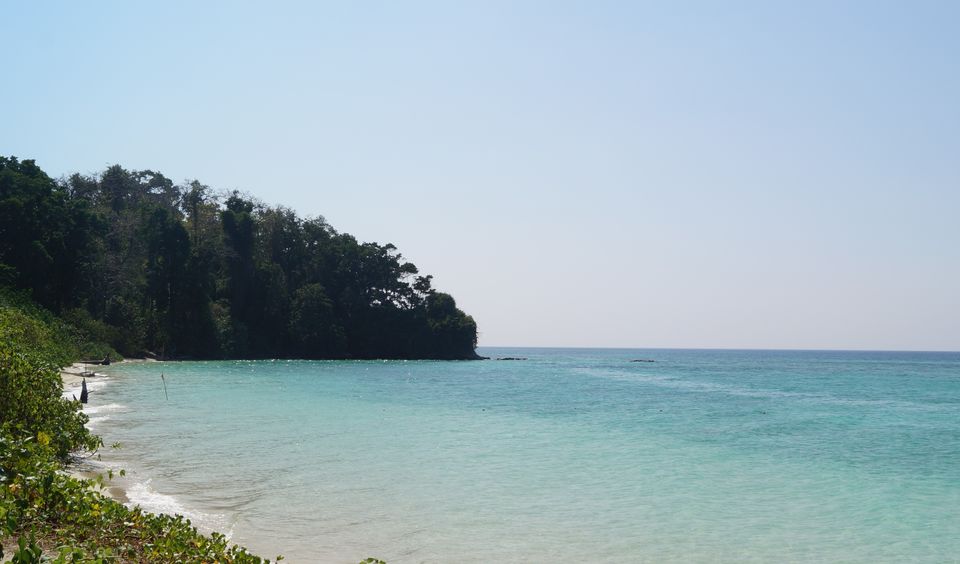 Things to Do
Andamans is the place where you and your partner can make some beautiful memories underwater! Yes, that's true. Barefoot Scuba Resort on Havelock Island is the best spot for scuba diving and you can opt for couple adventures too. The less adventurous can go for the glass bottom boat ride to enjoy the beauty of the exotic marine life. At Radhanagar Beach, spend time with your better half building sand castles, walking along the shore or simply lazing around on the beach, admiring the different shades of blue.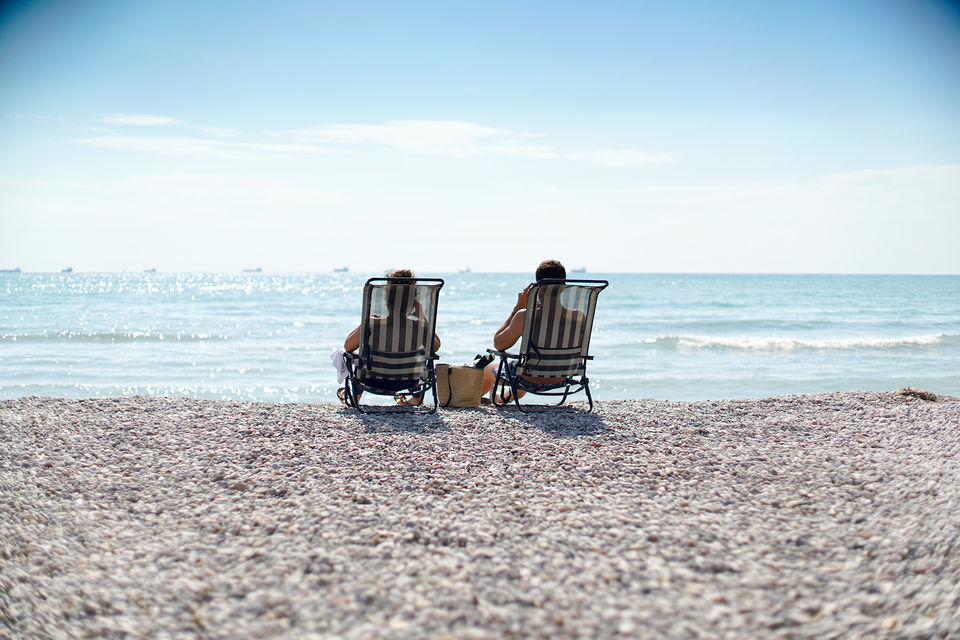 Visit the beaches at Neil Island for water sports like windsurfing, banana boat rides, parasailing, kayaking or water skiing. A semi-submarine ride with the love of your life is also among the top things to do in the Andamans and can be experienced at North Bay Island. Cellular Jail Memorial in Port Blair and Chatham Saw Mill (one of the oldest in Asia) in Chatham Island are other popular attractions.
How to Get There
There are direct daily flights from all major Indian airports to Port Blair, the capital of the Andaman and Nicobar Islands. Commute between the different Islands of this archipelago is via government run ferries.
WITH YOUR FAMILY: KERALA
Kerala is blessed with abundant natural beauty and is a preferred vacation spot for families all over India, thanks to the variety of experiences it has to offer. The top tourist places in Kerala are Kochi (for its 16th century Portuguese style buildings), Alappuzha (for the backwaters), Munnar (for the scenic tea estates), Kovalam (for the pristine beaches)…and the list goes on.
Also depending on how much you are willing to spend at this stage of your life when you've just started out with your family, you can choose to stay between the humble (yet wonderful) homestays or the more luxurious houseboats.
Things to Do
Kerala has plenty of experiences to offer for every taste and budget. Some of the things that are a must on your itinerary are travelling back in time as you visit the 16th century churches and building in Kochi, spending time in the lap of nature as you plan a visit to the famous backwaters or exploring the tea estates of Munnar, while learning about how our all-time favourite drink is made.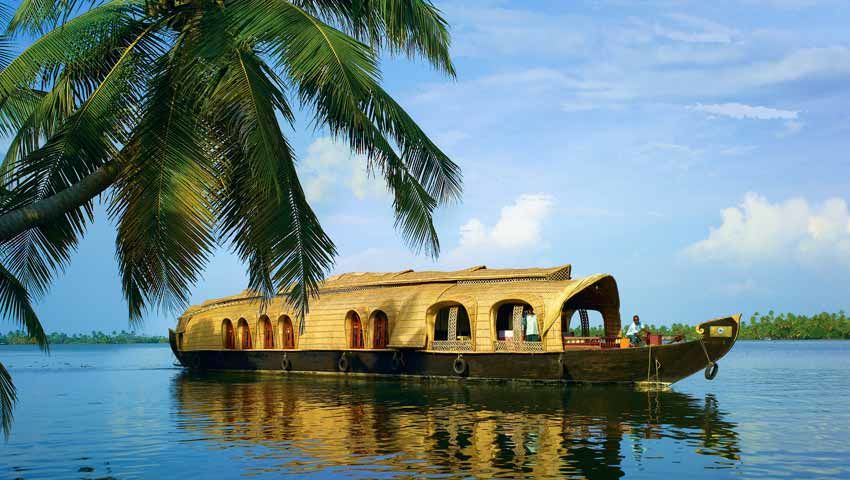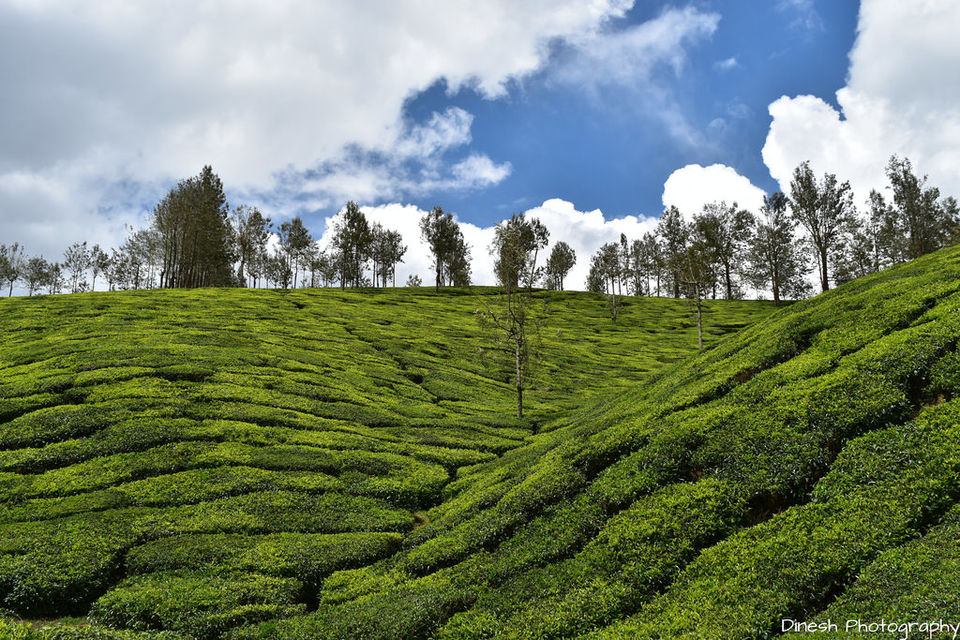 If you love beaches, head to Kovalam, Kozhikode and Varkala. If you're a nature lover and are fond of wildlife experiences, Kumarakom's Bird Sanctuary and the Periyar National Park are must visit places.
How to Get There
Kerala is very well connected to the rest of India by air, rail and road. If you are flying down, you can choose a flight to either of the airports (Thiruvananthapuram, Kochi or Kozhikode) depending on your itinerary.
As they say, life begins at 40. This is when you get more comfortable in life, can afford a lot more (than probably your 20s) and want to tick off some really out-of-the-box experiences from your bucket list. And so here are some recommendations for you:
SOLO: PONDICHERRY
Rediscover yourself as you visit the peaceful land of Pondicherry, well known for its French establishments and a relaxed pace of life. While the French Quarter gives you a flavour of the French colonial settlement in India and Sri Aurobindo Ashram offers various Yoga and meditation courses, everything about this destination is focussed on leading a healthy life with organic resources. Definitely a great start to your 40s as you begin to focus more on your quality of life.
Things to Do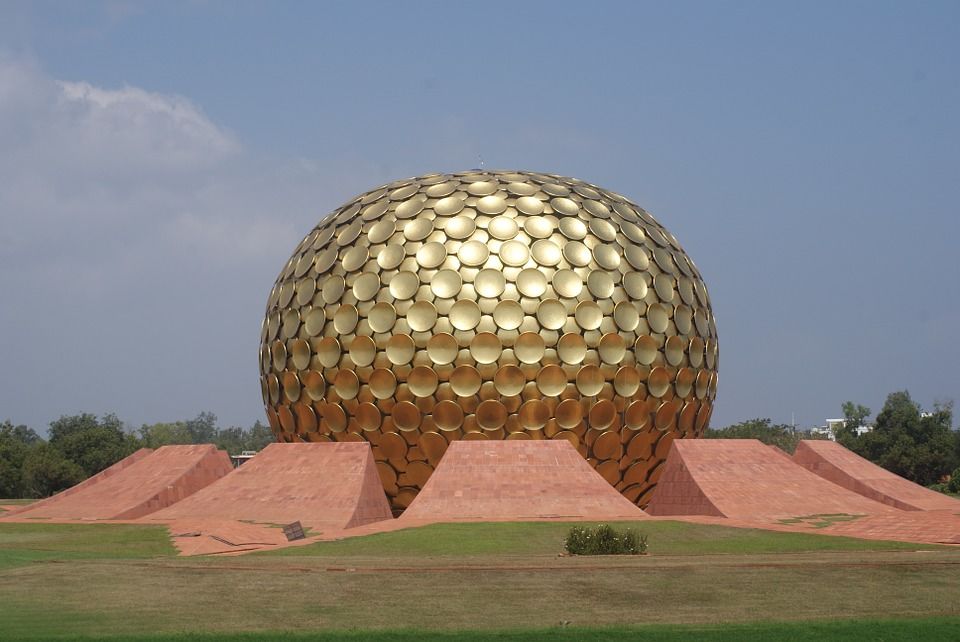 Begin your mornings with a walk down the Promenade Beach and register yourself for a Yoga or meditation course at Sri Aurobindo Ashram. Next on your list of things to do in Pondicherry is Auroville. Home to over 50,000 people from across the globe, the universal township of Auroville is dedicated to the ideal of human unity. It is all about a sustainable living and the environmental and spiritual needs we all have. If you feel up for it, visit the matrimandir at Auroville (or the golden dome), a place for 'individual silent concentration' and so very different from a typical tourist site.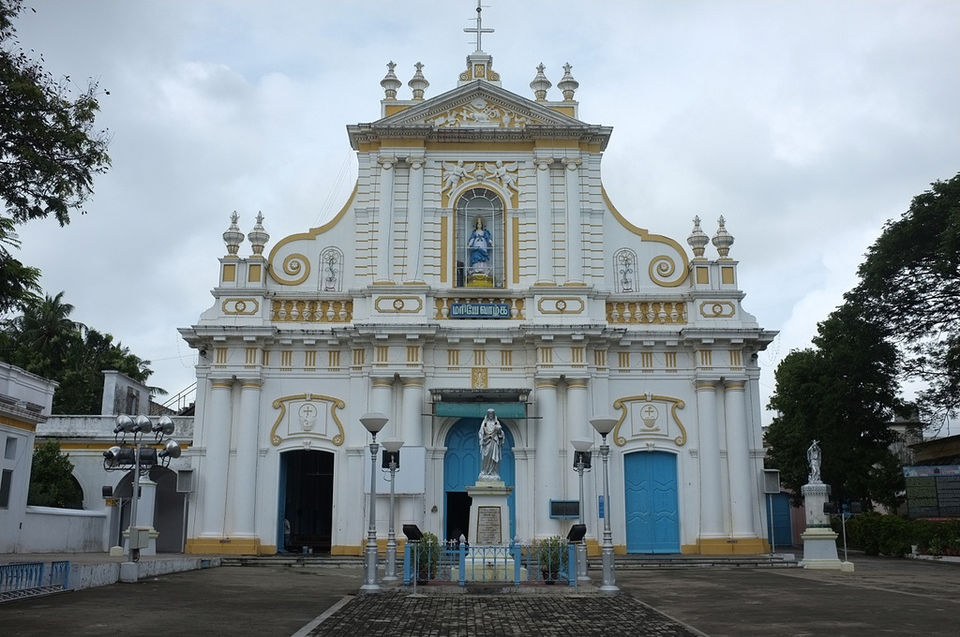 No visit to Pondicherry is complete without visiting the French Quarter, best explored on foot or by a cycle. A heritage tour will take you through the buildings boasting of charming French architecture, the Old Lighthouse, Notre Dame des Anges church and an organic way of living.
How to Get There
There are regular flights from Bangalore to Pondicherry's domestic airport, except on Wednesdays. Alternatively, you can fly down to Chennai, just about 150 kilometres (3 hours by road) away from Pondicherry.
WITH FRIENDS: BANDHAVGARH NATIONAL PARK, MADHYA PRADESH
Boasting of the largest population of Bengal tigers in India, Bandhavgarh National Park is a haven for nature lovers and wildlife enthusiasts. Imagine coming face to face with the majestic tiger as you explore the park in a jeep, with no real boundary between the two of you! Sounds incredible, isn't it?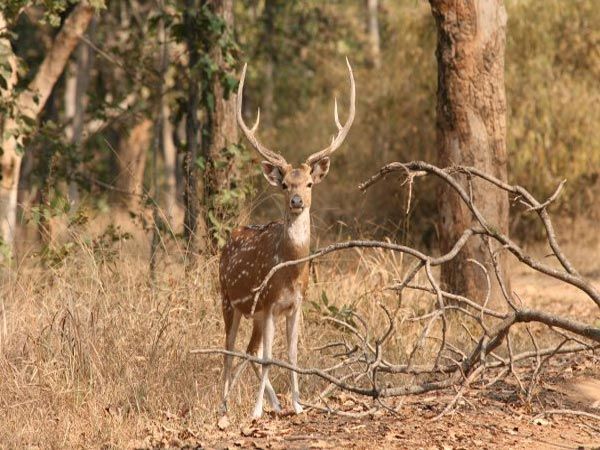 Other wild animals that can be spotted here include white tigers, chinkara, barking deer, leopard, wild boar, sloth bears, sambar and chital, along with a dense vegetation mainly comprising of sal and bamboo forests.
Things to Do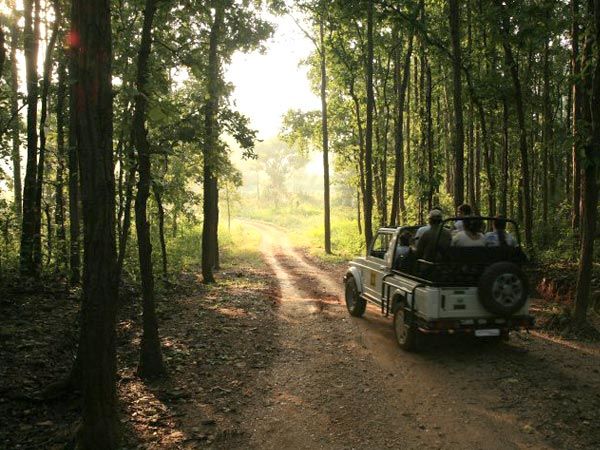 Book yourself a jeep safari well in advance to experience the wildlife in the best possible way. There are morning as well as evening guided safaris, which take you through the thick of the forest to the places where the likelihood of spotting these wild animals is high. Chakradhara, surrounded by hills from all sides, is known to be the best spot for tiger sighting. Keep your camera (without flash and sound) ready at all times for the sightings can happen anywhere, anytime while you're in the forest.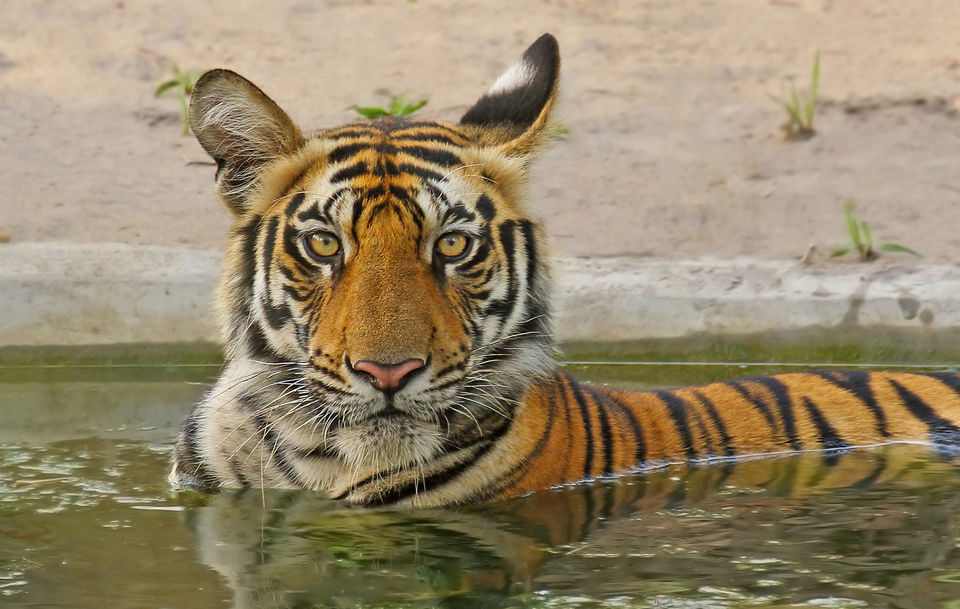 The national park is home to the Bandhavgarh Fort as well, which makes for an exciting trek with friends. What's more, you can shop for unique souvenirs at the the famous Bandhavgarh Market, located right at the park entrance.
How to Get There
Fly down from your city to either Jabalpur (171 kilometres/3.5 hours' drive away) or to Khajuraho (225 kilometres/5 hours' drive) to reach the Tala entrance of Bandhavgarh National Park.
WITH YOUR PARTNER: ANANDA SPA
Gift yourself a weekend of pampering at India's most luxurious destination spa resort, Ananda, set in the foothills of the Himalayas. Rejuvenate as you opt for one of their bespoke wellness programmes, indulge in early morning Yoga sessions and simply enjoy a relaxed pace of life with your partner in the beautiful Himalayas. While you are here, don't miss trying out their Ayurvedic gourmet cuisine.
Things to Do
In the mornings, rejuvenate your mind and body with a tailor made yoga and meditation programme. Book in advance for one of their specialized therapies focusing on wellness, detox and fitness. They have couple therapy sessions too. A stay here will also give you a chance to discover the beauty of nature as you go for a stroll in the woods, hand in hand with your better half.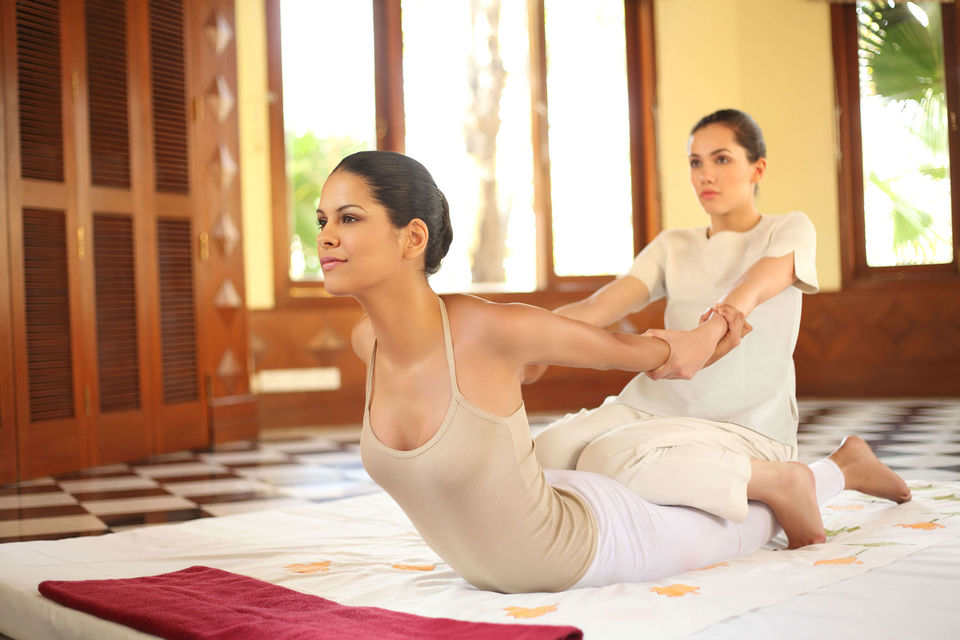 While you are here, visit Rishikesh on one of the evenings to be a part of the peaceful Ganga Aarti.
How to Get There
There are many flights from Delhi and other airports in India to Jolly Grant Airport, Dehradun. A 40-minute scenic drive from Dehradun takes you to Ananda in the Himalayas.
WITH YOUR FAMILY: JAIPUR
While you've surely visited this Rajasthani city before, this trip is going to be special as we recommend an uber luxurious stay for you to celebrate the grand 40s. You guessed it right! Taj Rambagh Palace welcomes you with a super comfortable stay, lavish dining experiences, huge laws with peacocks all around and a host of activities to keep you occupied. Spend a couple of relaxed days in your resort, and then step out to see the more touristy bits.
Things to Do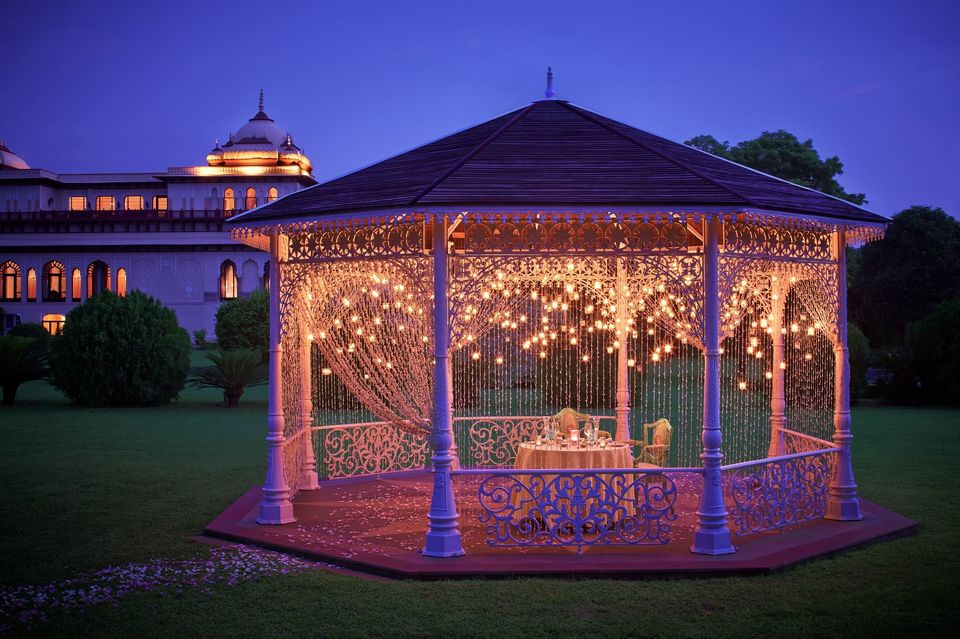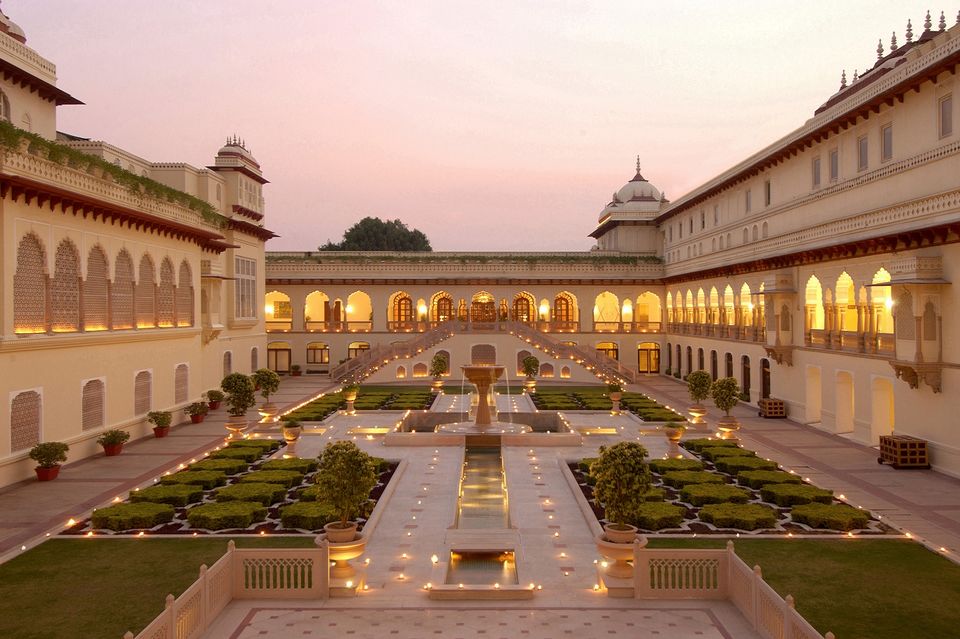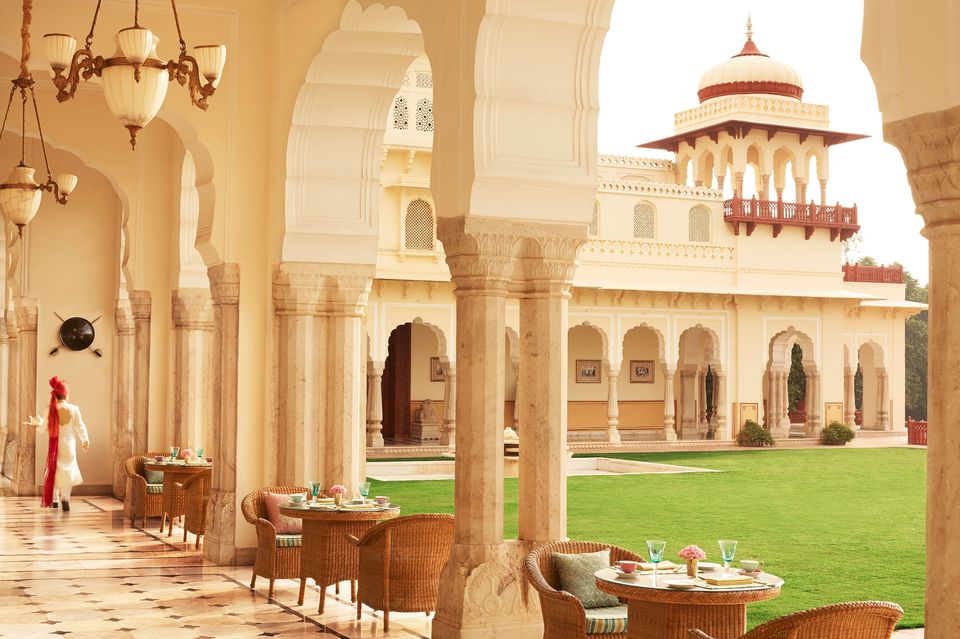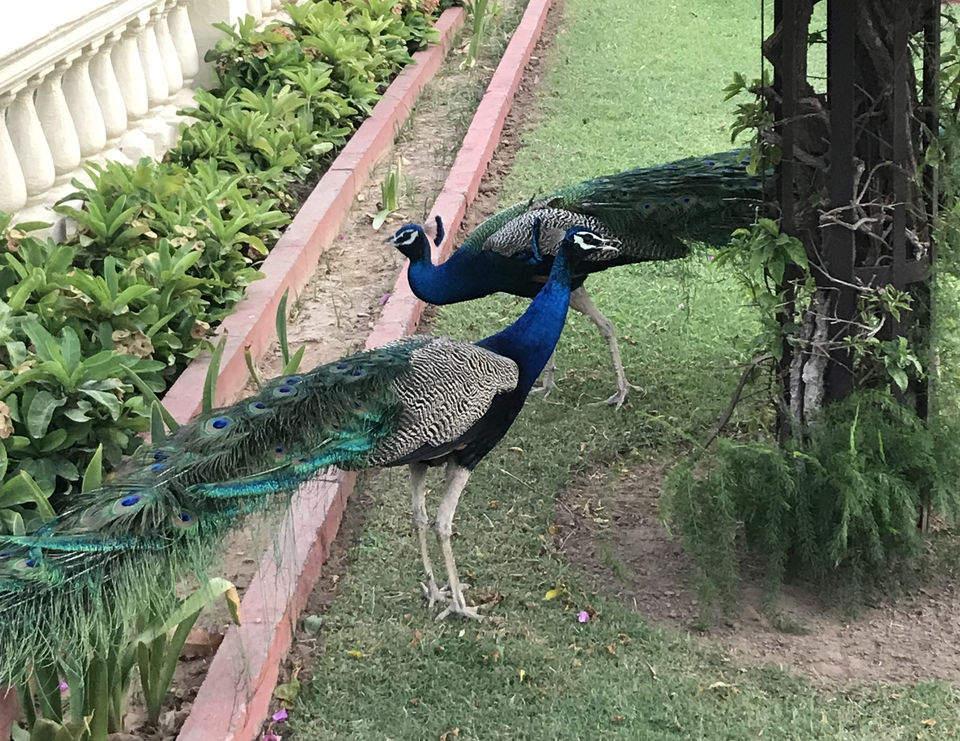 Among the top things to do in Jaipur, Taj Rambagh Palace's many activities are a must on your itinerary. Go on a heritage walk, dine with your family in a train themed restaurant, pamper yourself with a massage at the Jiva Spa or simply stroll through the laws admiring the resident peacocks.
When in Jaipur, take a guided tour of the Amer Fort, climb up to enjoy a cuppa at Wind View Café (right opposite Hawa Mahal), explore the regal City Palace and Jantar Mantar and step back in time at the picture perfect Albert Hall Museum.
How to Get There
There are direct flights to Jaipur from most Indian cities, and it is well connected to the rest of India via the rail network too. A road trip from Delhi to Jaipur is also a fun way to reach the Pink City.