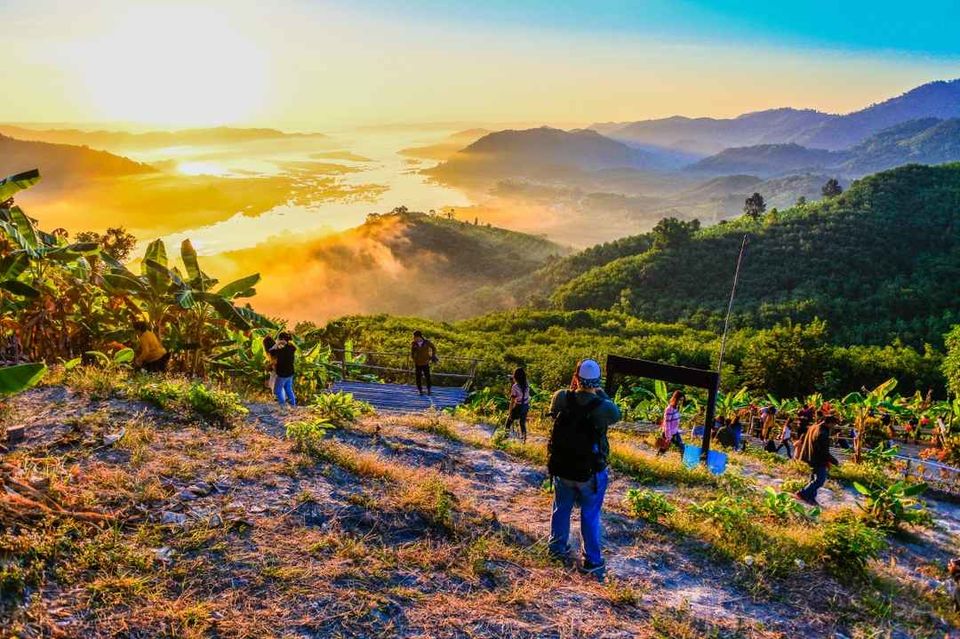 Every trip to the mountains has me wishing that I could spend the rest of my life in the valleys! I'm sure I'm not alone dreaming about this and the question of how to earn a living up in the hills must be stopping many from taking the leap. So, here's a list of jobs and career options for people who wish to move to the mountains full-time!
Environmentalist
The major reason for wanting to live atop a hill is love for nature. What better way to show your affection than by giving back to the environment in a meaningful way? Help others make better choices concerning the environment, prepare reports of environmentally hazardous accidents, and provide scientific proof for new laws and regulations.
Click here to know more about this career choice!

Urban Planner
An urban planner is someone who develops plans and programs for the use of land. They use planning to create communities, accommodate growth, or revitalize physical facilities in towns, cities, counties, and metropolitan areas. With only 1 urban planner for 75,000 urban people in India, the scope is seemingly immense particularly in the hills, where construction and development are in full swing!
Click here to know more about this career choice!
Cafe/ Restaurant Owner
If you love food as much as you love the mountain life, then this is the perfect career choice. Welcome travellers from across the world, share stories, learn out of their experiences and have memorable conversations over a delectable meal. All this while you make money out of it - sounds fun, doesn't it!
Click here to know more about this career choice!
Geologist
Geologists study earth processes such as earthquakes, landslides, floods, and volcanic eruptions to survey land and draw up safe building plans. With India producing very few professionals, this field has a wide scope with good monetary prospects. Obtain your degree from the top institutes of India and expect a package that blows your mind!
Click here to know more about this career choice!
Hill Farmer
If you've ever stepped in a tea estate, there's a big chance you've wanted to spend your life, farming tea. Hill farming is a crucial means of livelihood for the local people and always has a requirement for more. If indulging in flora is your thing, start digging, 'coz the hills are calling!
Click here to know more about this career choice!
Forest Ranger
If you are interested in caring and protecting the natural forestry, birds and animals, then a career in forestry as a forest ranger should be your calling. Forest ranger is in charge of the Forest and performs executive, supervisory, and protective functions of the range. Not to mention, the perks of being one involve free stay and conveyance for you and your family, within the area under your jurisdiction. How about that!
Click here to know more about this career choice!
Tour Guide
Do you think you know the hills like the back of your hand? Then it's time to share your knowledge. Turn into a guide and help people learn more about the region. Travel with different people at their expense, learn different languages while you're at it and make friends from around the globe. Of course, you'll be travelling every day and who doesn't enjoy a free ride to the favourite spots on a daily basis?
Click here to know more about this career choice!
Activity Instructor
This one's for the adventure junkies. Plan trekking tours, become a paragliding instructor, organise campsites or choose an activity of your choice and start instructing! Do what you love for the rest of your life and get paid for it. Learn the skills, get the required certification and you're good to go. Needless to say, this comes with added responsibility and requires prior experience before you make a name for yourself.
Click here to know more about this career choice!
It takes a genius to make money out of passion. And hard work, of course. If you think you're ready for the mountains, pick your career option and start working towards it. Wishing you all the best, happy travelling!
Found some new career options up in the hills? Share in the comments below or here on Tripoto!
Need travel inspiration for the new year? Click here to go around the world in 2020!