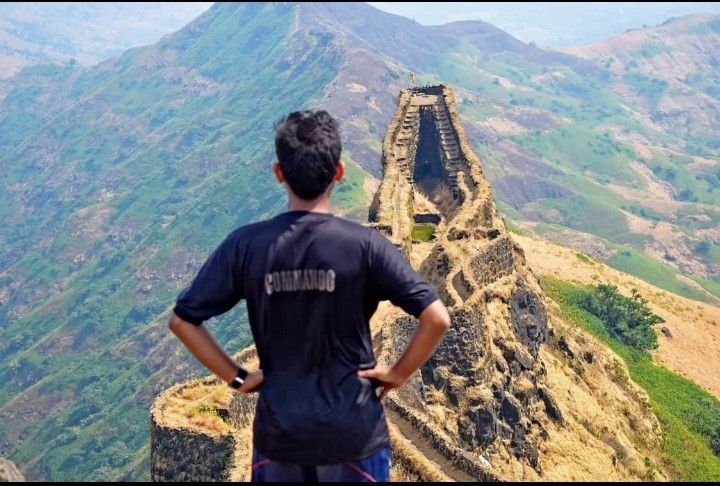 1. Planning a trip is more exciting than planning your career.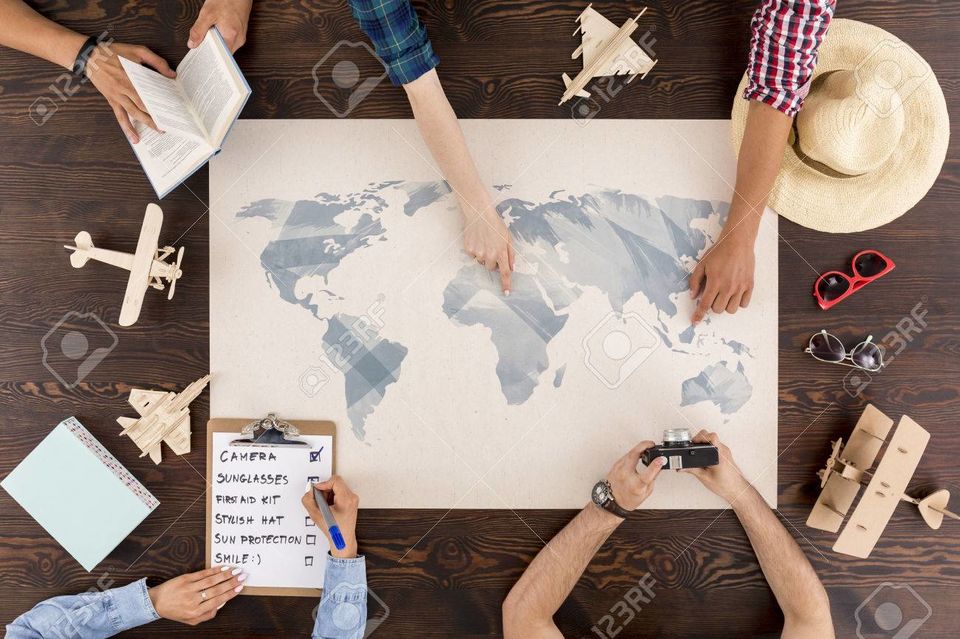 What say people…Hard truth but yes…Planning a trip is more exciting than planning your career.
Getting everyone together for an adventure to remeber is indeed an exciting job rather to built your own career. Though career is most importatnt things of one life, but you all will agree planning a trip is more exciting may not be important for a person.
Planning a trip is a theraphy for some people no matter what, they make travel happen.
So why not plan a trekking trip to a beautiful spot and get going with your trekking buddies.
"ALL GOOD THINGS ARE WILD AND FREE"
2. Learn to walk.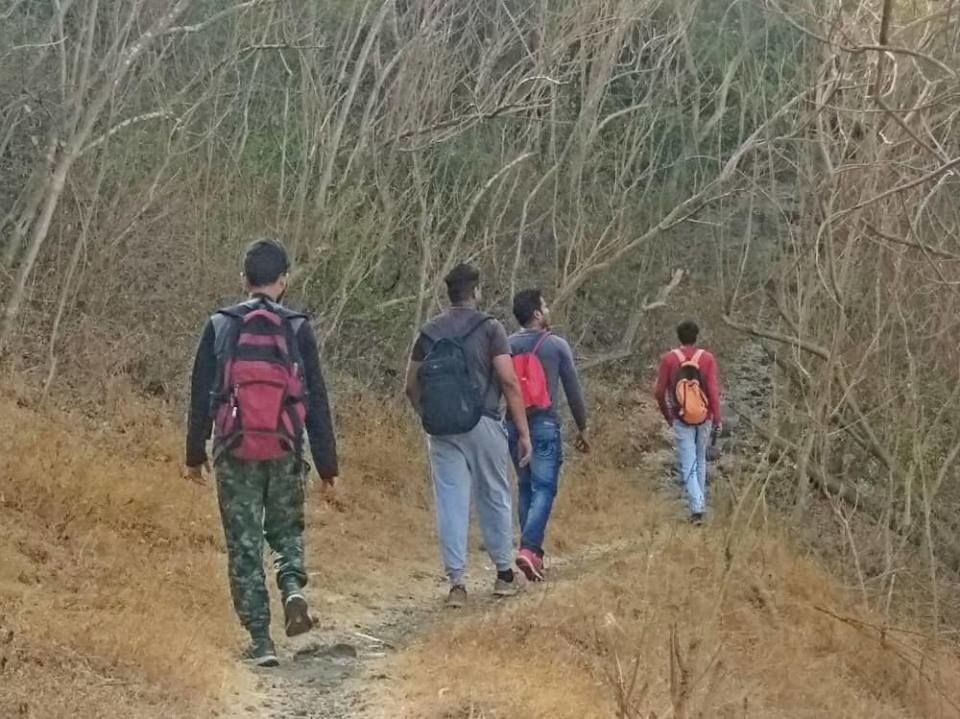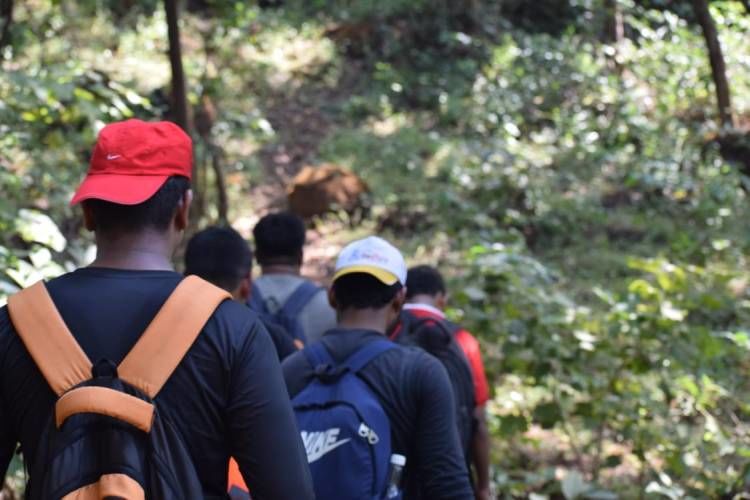 Did you remeber last time when have you walked for more than a mile?
If you have then I am pretty sure it wont be during your normal day routine.
An average person hardly walks 1,000 to 2,000 steps per day. Nowadays each one of us are using vehicles for transportation even for covering a short distance. Transportation have become our everyday habit and we have forgot to walk.
Nowadays each one of us are using vehicles for transportation even for covering a short distance.
When you trek you learn to walk, you learn to use your natural capability i.e walking.
Walking is cheap, fun, safe and acceptable exercise.
"IN EVERY WALK WITH NATURE ONE RECEIVES FAR MORE THAN HE SEEKS"
3. To know our history.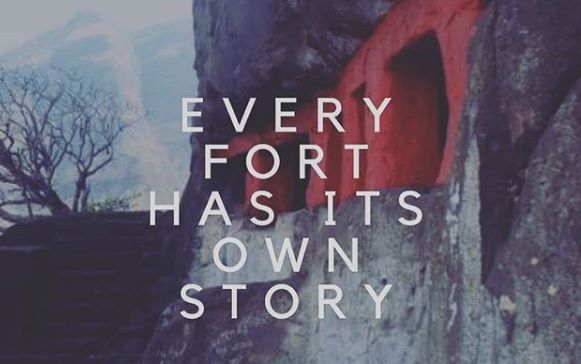 Absolutely…!!! Every Fort on that mighty Mountain has its own Unique story. Story of Bravery, story of our ancestor martyrs, story of our rich history…
Have you ever wondered Maratha warriors not only used to climb the forts, but also battle and win the fort.
And today's generation on the other hand thinks twice even before they climb the fort. We are already so tired when we are not even half our way of the climb.
Trekking to these forts wont only give you an idea about ancient era, but you will also explore and experience it as you climb the fort.
4. Get out of your comfort zone.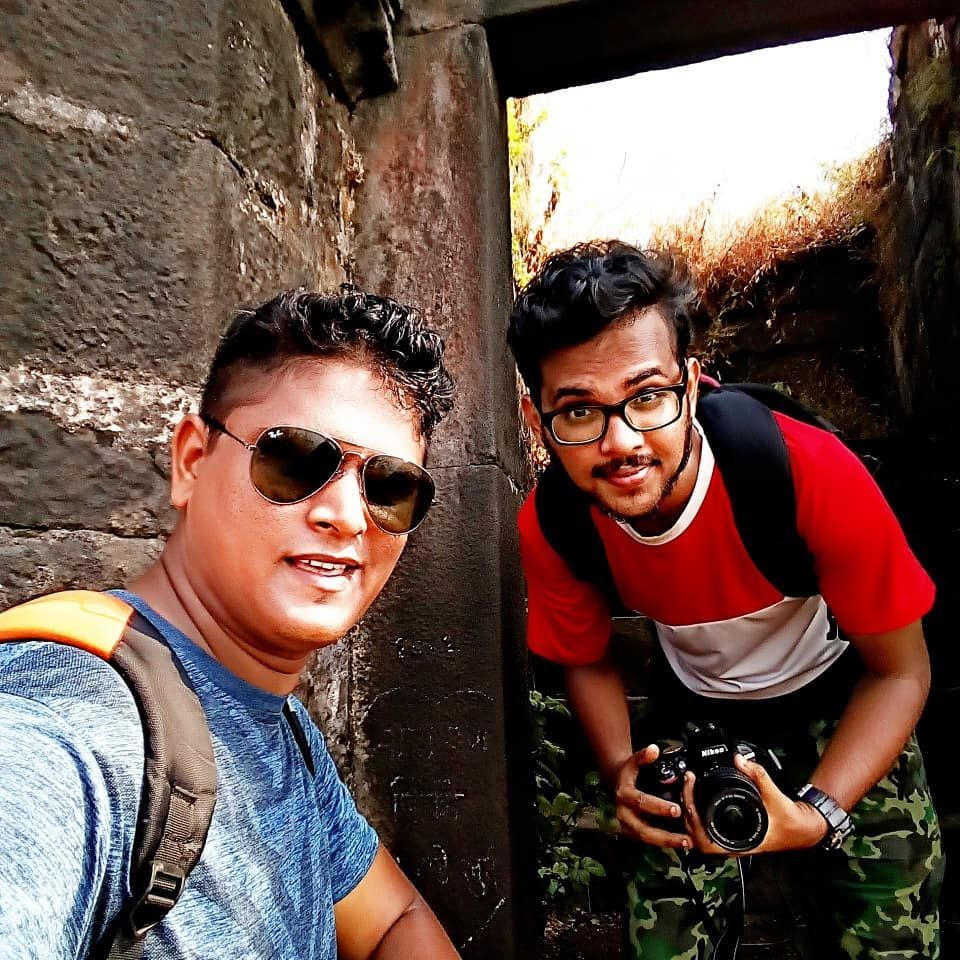 We are so addicted to the facilities and amenities in today's world that we just don't accept to come out of our comfort zone.
People go crazy even if the speed of their internet connection is slowed down. Sitting in front of the TV screens and mobiles people just tend to forget the real world.
When you are at home for a day you don't even get off from that cozy sofa or bed chilling yourself within the AC room.
Get out of your comfort zone and enjoy the nature. Its not like you need to go for trekking to come out of your comfort zone but, trekking does make you outstand from the every other comfort zone you are till now.
Trekking will show you the real nature, will show you what is to get tired actually, will show you nights under the shinny moon, will show you what is to feel the natural breeze of air.
Trekking will bring the new you who wants to explore the world out of his comfort zone.
"THERE IS NO WI-FI IN THE FOREST, BUT I PROMISE YOU WILL FIND A BETTER CONNECTION"
5. Take up the challenge and climb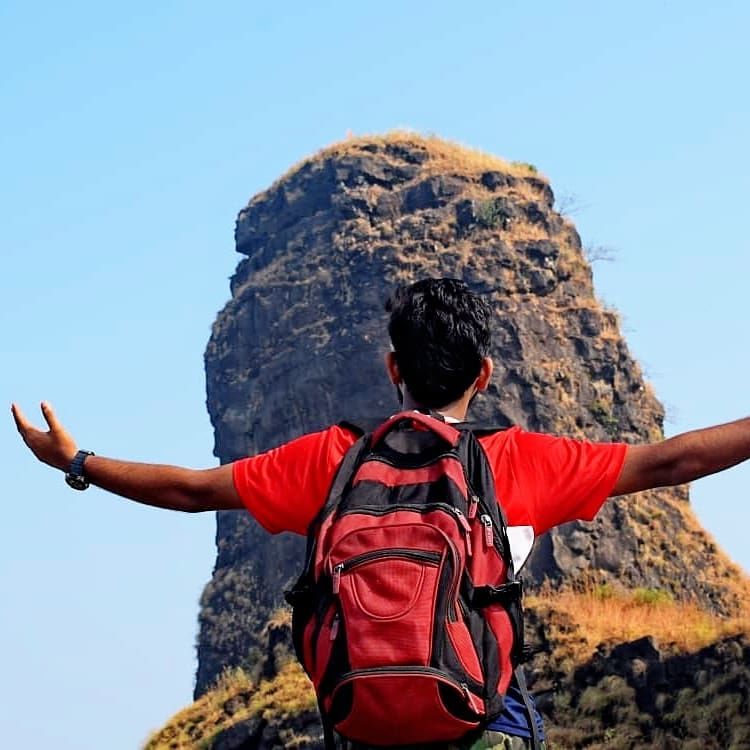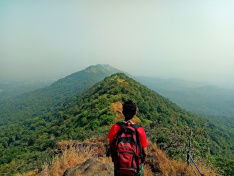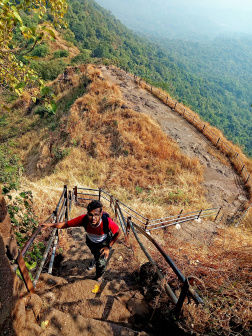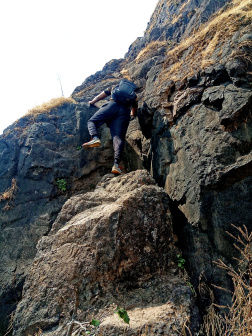 Have you ever challenged your yourself to do something different than you normally do?
If not then challenge yourself to trek at the top of the mountain and find yourself doing the unexpected thing which you wouldn't think off you will do.
While you trek, the nature challenges you in every possible way. Its up to you how to overcome the challenge and head towards your destination.
Taking up the challenge and finishing the trek by being at the top gives you a self confidence to overcome difficulties in life.
6. Learn about ourselves, about nature, about life.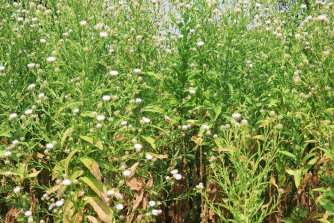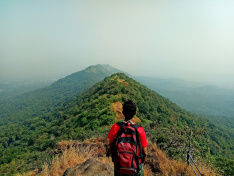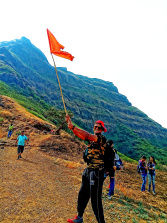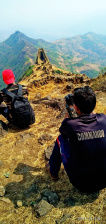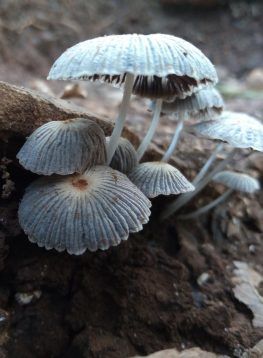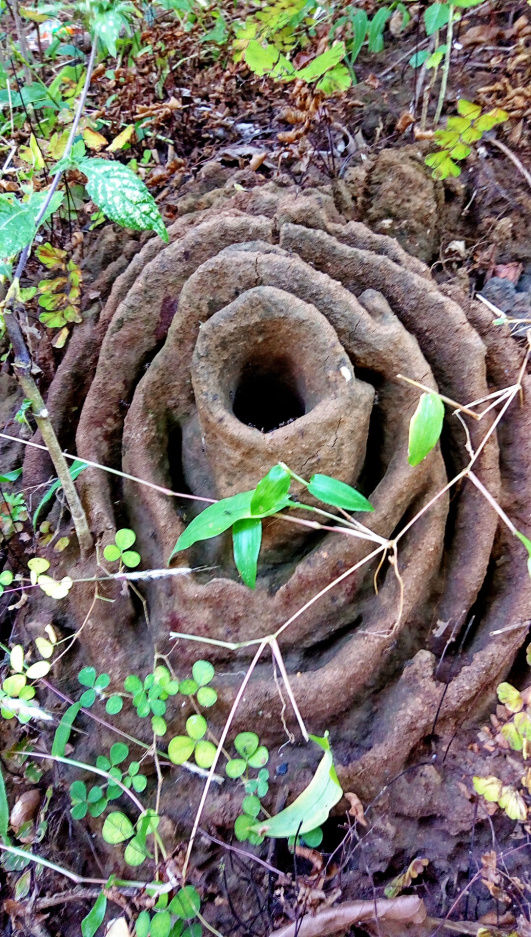 Get to know about the person whom you must aim to improve upon…Its no one else but yourself.
Know what are your capapbilities, know what are your strenghts and know how can you defeat your weaknesses and transform yourself into a better helathy person.
Trekking will bring you close to nature, will give you important life lessons, will help you to relax and help yout to know yourself as a better person.
"IT'S NOT ABOUT JUST GETTING CLOSE TO THE NATURE, ITS ABOUT GETTING CLOSE TO YOURSELF"
7. Commuting is not travelling.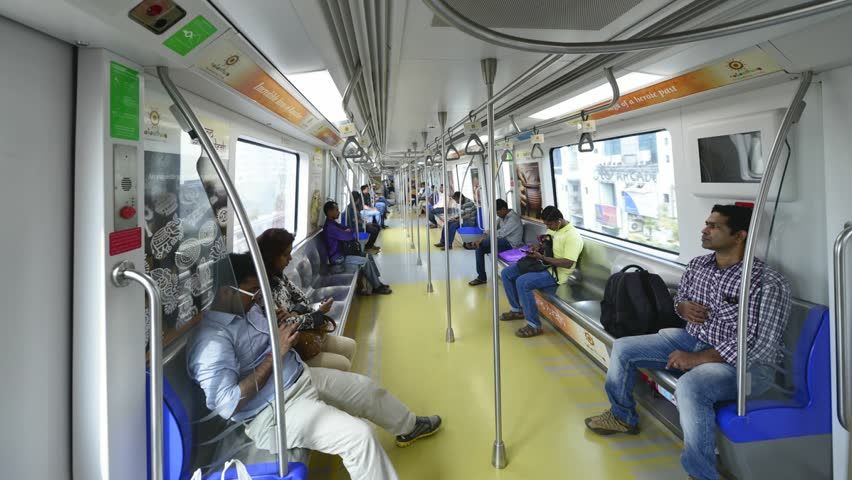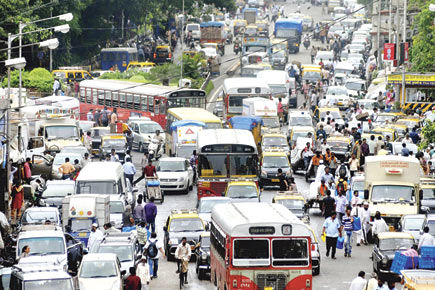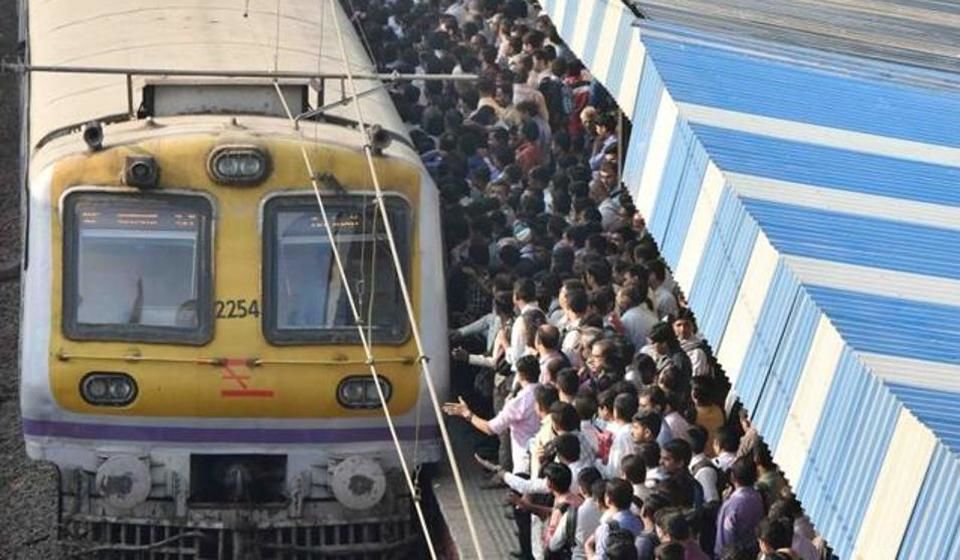 Average people's daily routine is catching Train/Bus reach to office, again go back home catching the same Train/Bus. People call this travelling, which is not at all true.
There is a huge difference between a traveler and a commuter. A commuter is a person that regularly travels from one place to other typically for work while traveler is a person who travels to distant land to explore new things.
Again there are people who go on long business trips at distant places, they also cannot be called as travelers, they are tourists.
So just just come out of your commuting life and be a traveler to experience the change.
"BE A TRAVELER NOT A TOURIST"
8. Exercise our lungs.
Trekking takes lots of stamina depending upon the level of trek. Its a lot of physical movement which includes walking and stretching continuously.
Its like exercising your whole body including your lungs. Heavy breathing, feeling tired while climbing exercises your lungs and also increases your lung capacity.
Trekking will improve your body flexibility, improve your endurance and helps your body to use oxygen more efficiently which improves your breathing.
"FEEL THE BREATHE OF NATURE"
9. Socialize out of our Digital world with real peoples.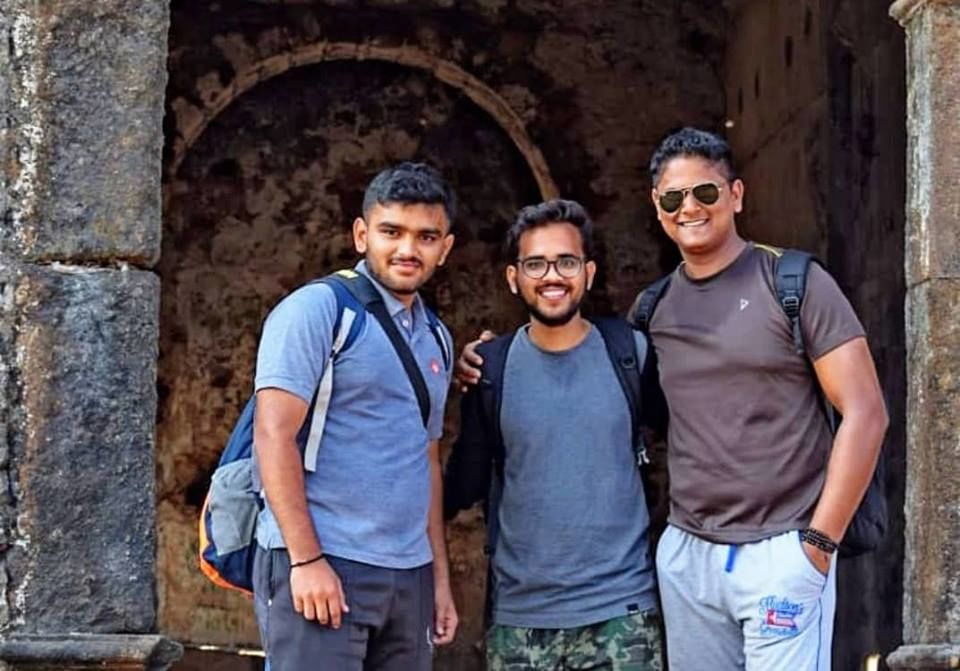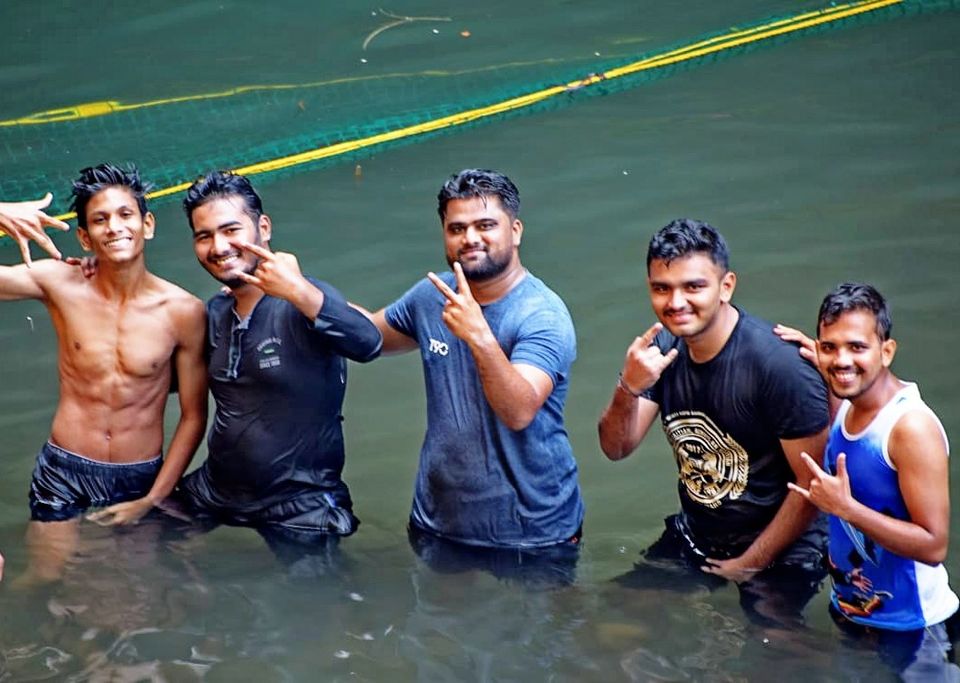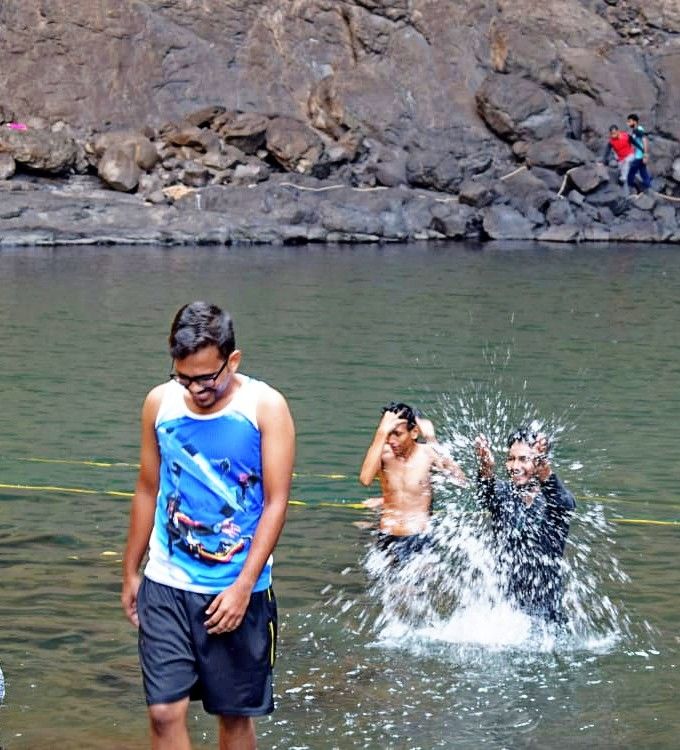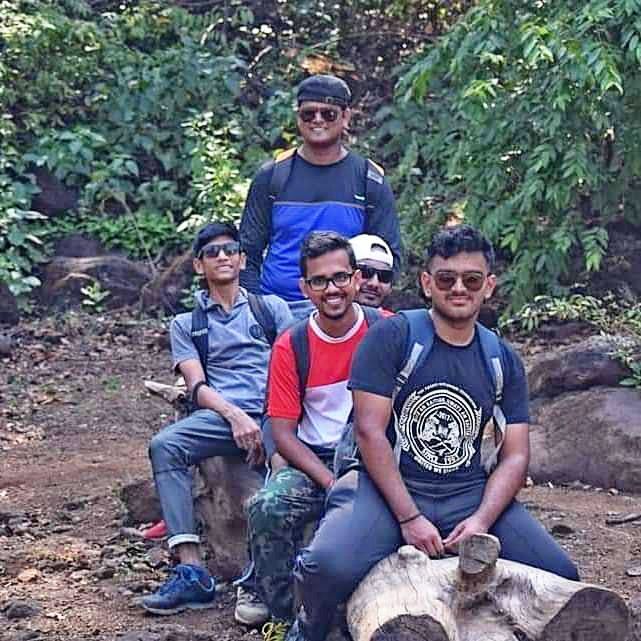 Socializing is what people only do through social media.
People socialize with person that they even dont know or on the basis of their social media profile.
Try to remember the last new person you have met and been friends? wasn't it directly or indirectly through social media?
Exactly!!! There are very few people you meet and be friends with without having any connection on social media.
When you go out for trekking, you find different people with different cultures, different trek groups sharing one common hobby and madness.
10. So that you wont regret it when you are old.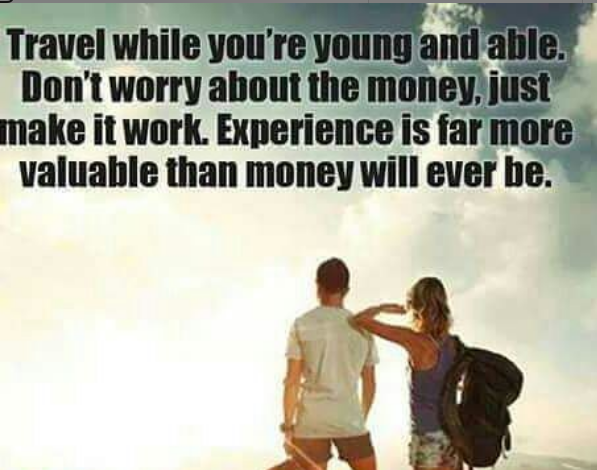 People often put big trips off until retirement only to find their health failing when they are ready to go.
Yes, you get lessons to save for your retirement, for marriage, for emergency, etc, etc.
But just think of it for a second, you are going to retire anyways, but what about your present life? what of you as an individual? emergency is unpredictable and you can't have control over these things.
What you have control over is your present, in which you need to live your life. Don't worry about the money as what matters is the life time experience you will get.
So just don't think about trekking just do it, it will be the best decision of your life and I promise you won't regret.
11. Improve your will Power.
Do you quit up early and easily when you plan to do things?
Do you loose focus while achieving your goals?
Then trekking is the thing which you must definitely take. This is the thing where you will find out your true strenghts and will power to achieve your goal.
While trekking passion to reach at the top of the mountain will take over your emotions to quit easily. Here you will experience what are your strenghts and how to overcome your weaknesses.
You have only two options to climb and be on the top of the world or head back and stay where you are.
"THIS IS WHERE YOU FIND OUT WHO YOU ARE"
12. To taste the happiness of muscle fatigueness.
There is something different to bear the pain of muscle fatigueness while climbing. You put your whole body strenght while trekking.
Each and every part of the body is being exercised and you feel the pain and pleasure at the same time as you focus on your goal i.e to reach at the top.
You feel tired, but enjoy this at the same time as the beauty of the nature don't let you stop. You want to explore more and more so you bear the muscle fatigueness to explore and enjoy nature and have a great adventure.
"Travel isn't always pretty. It isn't always comfortable. Sometimes it hurts; it even breaks your heart. But that's okay. The journey changes you – it should change you. It leaves marks on your memory, on your consciousness, on your heart, and on your body. You take something with you… Hopefully, you leave something good behind"
13. Stories to tell.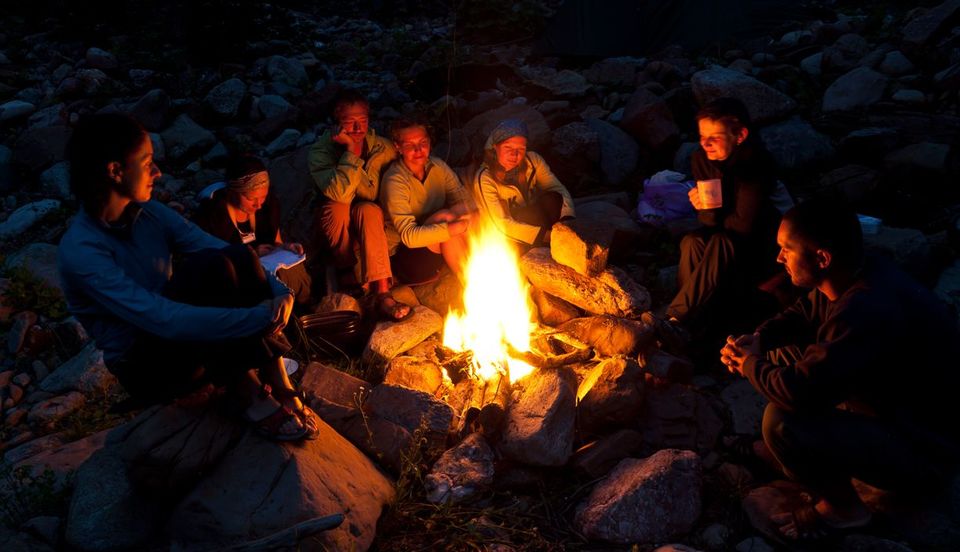 Every trekker has his own unique story to tell about the mountains he climbed and visited. Its very amazing feeling to share your stories and experience with other fellow trekkers you meet.
Who knows who gets inspires from your told stories and began to start trekking to have his own share of adventurous experience.
14. Disconnect yourself from Metropolian life.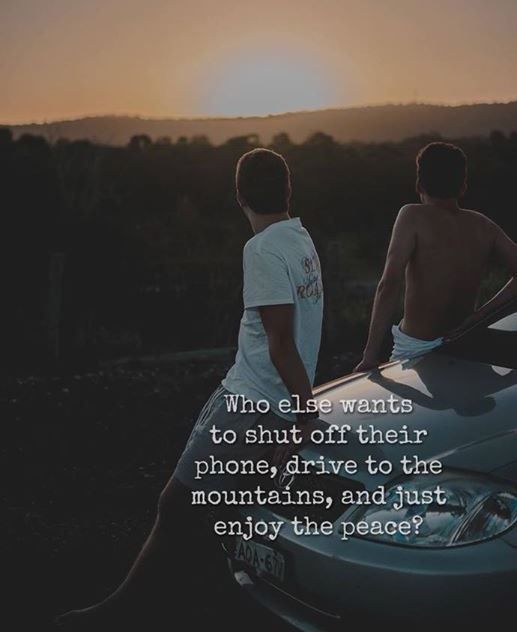 Aren't you bored of the hectic Metropolian life? Crowdy places, Noisy environment, Unclean air, concrete jungle…
Won't you love to be somewhere where you meet people having same tastes, place where you find mental calmness, fresh air to breathe and natural greenery surrounding you.
Giving up infrastructural conveninence and energy of city for a quaint and peaceful life is a challenge not meant for most.
But there are some people who pull it off. They run to the call of clean air and unadulterated simplicity and revel its beauty.
"YOU HAVE BRAINS IN YOUR HEAD. YOU HAVE FEET IN YOUR SHOES. YOU CAN STEER YOURSELF ANY DIRECTION YOU CHOOSE. YOU'RE ON YOUR OWN. AND YOU KNOW WHAT YOU KNOW. AND YOU ARE THE ONE WHO WILL DECIDE WHERE TO GO "
15. Peace of Mind.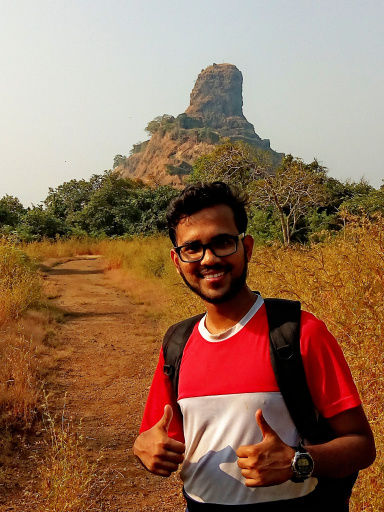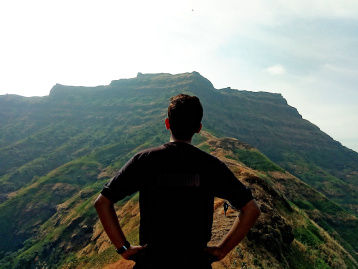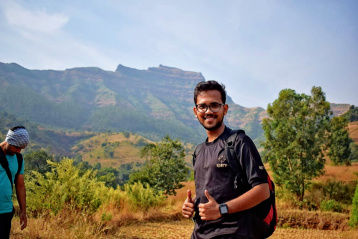 Most of us live in cities which are filled with competitors. Competition for life, competition to stay ahead of each other, competition for money, competition for a better life style.
These things disturbs ones peace of mind. People tend to be so busy competing each other they forget to relax thus losing their peace of mind.
But whom will you or others will compete in the mountains? Your fellow trekker? who are busy admiring nature and testing themselves. Even if you or any other person try to compete, you will soon realize that you are ruining your own trekking expereince.
Trekking helps to get that peace of mind which you won't get in the city life. Each time you go to the mountains, you will return a better version of yourself with inner peace.
"GO SOMEWHERE YOU FIND YOURSELF"
16. Leaving a normal life isn't intresting anymore.
Trekking is about thrill, its about adventure, its about pushing yourself at your best. Its far behind a normal life.
You develop intrest in nature once you began to connect with nature. You soon leave behind your normal routine and start loving the mountains.
So if you want to experience the thrill and come out of your normal life trekking is definately for you.
17. Safar Khubsoorat hai Manjil se bhi…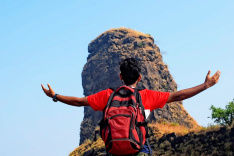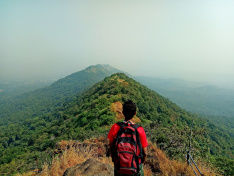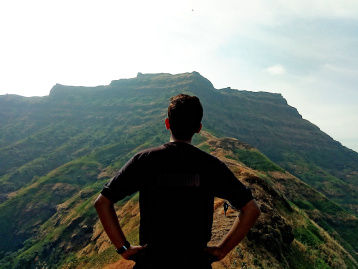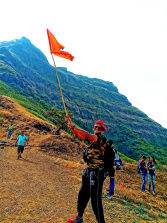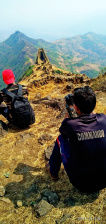 Manjil (Goal) of a trekker is not only to climb and reach at the top of the mountain but to mesmerize the safar (journey) whle reaching at the top.
This journey teaches you many things and lessons of life, hence it is khubsoorat (beautiful) than reaching at the Manjil (goal) itself.
In this journey you come across nature's beauty, flora and fauna around you, make new fellow mates, know your strenghts and weaknesses to work upon which makes the journey itself a beautiful experience.
When you come back from the mountains you are a better and a different version of yourself.
"Success is a journey, not a destination. The doing is often more important than the outcome."