Blaming my "bad fortune" would be a silly excuse for the absence of north-eastern states on my list of 'everywhere I have been'. Despite having spent long evenings on reading the cultural, historical and natural marvels of the region, I had somehow never ventured into the lap of the eastern Himalayas. And when events did conspire to take me in that direction of India, I figured East Sikkim would be the best place to start.
The landlocked state of Sikkim is heavily guarded for the safety of its people and the rest of the nation. But no amount of barricades, restrictions and armed personnel can prohibit its sublime beauty from taking over your soul. This is my first ever journey to the eastern Himalayas and the 'Queen of Hills'.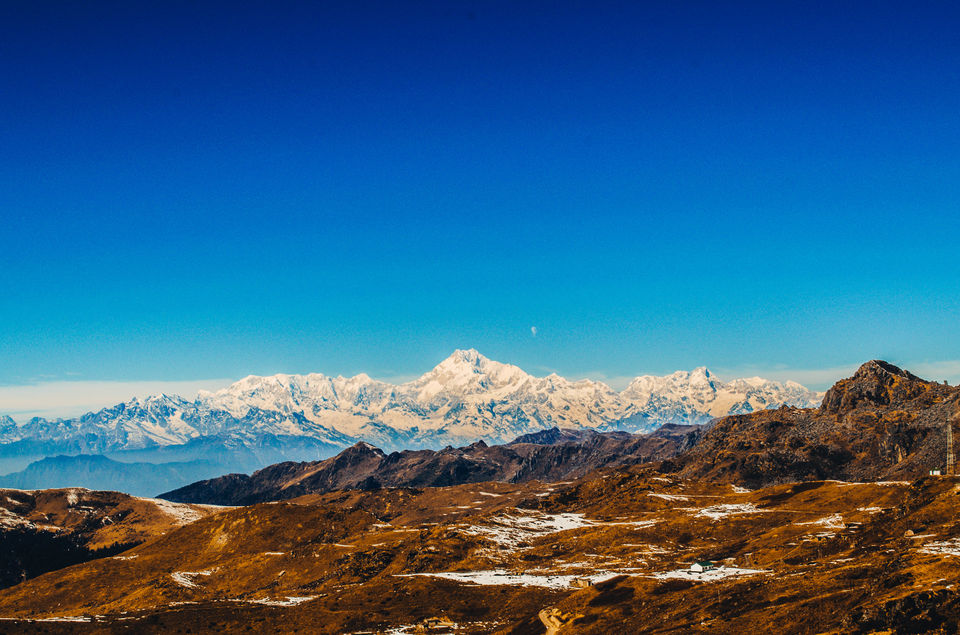 My friend and I started our journey on January 25, as we boarded a flight from New Delhi to Bagdogra. The 1.5 hour ended pretty quickly and we successfully steered clear of overpriced packages of food-like products.
When you get out of Bagdogra Airport, head straight out and take an auto to Siliguri, and ask the driver to drop you at the shared taxi stand. This will cost Rs 100-200. Several shared jeeps go to Gangtok and Darjeeling. A shared ride to Gangtok from Siliguri should not cost you more than Rs 200. The journey will take upto 5 hours.
The ride from Siliguri to Gangtok moves alongside Teesta. The unique turquoise colour of the river is the first sign that this journey will be unlike any other in the hills.
The taxi will stop once for a quick snack break. Wherever you stop, there will be small shops selling chips, biscuits, etc. Instead of grabbing the regular Lays and its siblings, check out a wide variety of dried local fruits that almost every shop in Sikkim and Darjeeling will have. They range from spicy-sweet to deliciously chewy. A few hours after the lunch break, a colourful arch with Buddhist motifs will welcome you to Sikkim.
Gangtok from here is a little over one hour away. We booked a hotel online on the drive from Siliguri to Gangtok, a decision that would reap a variety of rewards. First and foremost, Gangtok has A LOT of options. Hotels are spread all over the city, from budget to luxury; every place offers the best of hospitality. So, it is highly suggested that you pre-book before reaching Gangtok so precious time is not wasted scouting around.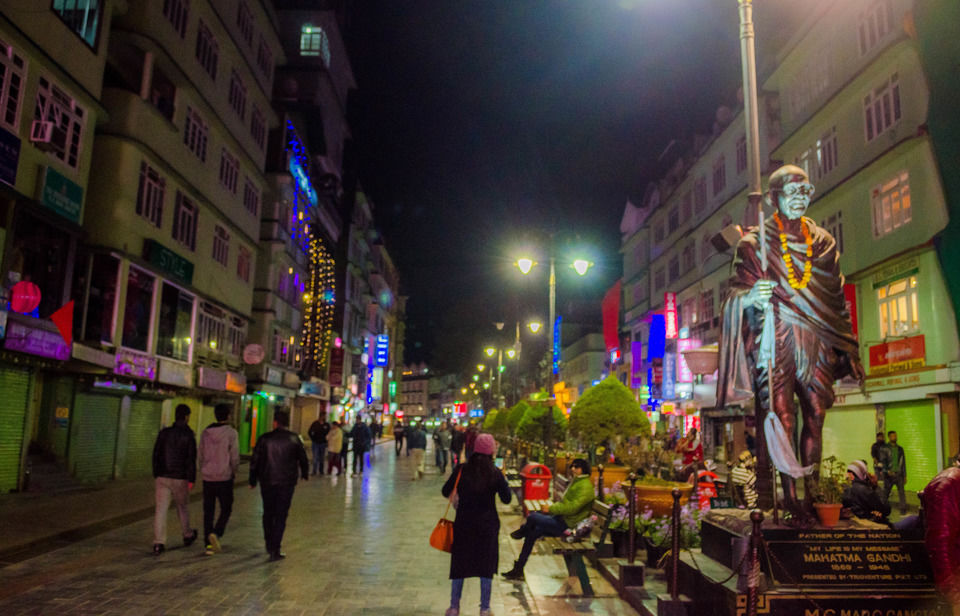 Similar to other popular hillstations such as Manali and Shimla, Gangtok is built around a single road market. No automobiles are allowed on this paved path and shops of every kind make tourists swarm the place at all times of the day. Since we had reached Gangtok around 6pm, we had very little time to materialise our plans of heading to either North of East Sikkim. We started by asking the hotel manager about the logical aspects of heading to either Lachen or Zuluk on January 26. Since it was a national holiday, we were unsure if permits would be available. After being quoted a whopping Rs 10,000 for a day's trip to any of the two places, we dropped that option and headed towards the market instead.
A series of awkward, enlightening and futile events followed in the evening. And after much tussle with our fate, which wanted us to hire an overpriced private vehicle for two days, we gave up. We walked back to out hotel, The Royal Oak, and bargained with the manager to give us the private cab for Rs 8,000 instead. We insisted. He agreed.
Tip: If you don't want to book with a travel agent, then you will have to apply for the permit yourself. The task of getting a permit to North or East Sikkim is not very hard. But you must take out an extra day or two to carry out the process. After you have secured a permit, hunt for a driver (this won't be hard either). Drivers in Gangtok have an average rate of Rs 3,000 per day. It's expensive still, but you get to save Rs 2,000-3,000. Make sure to carry a bunch of photocopies of your Aadhar Card and four passport-sized photographs.
The morning of the second day of our journey started with a hearty breakfast and an early ride towards Tsongmo Lake. I have taken many road trips in shared and private jeeps around the Himalayas, but after my experience with Sikkim drivers, I must say that they have the best music taste. Our driver for two days, Sagar, was a 21-year-old who liked acoustic covers and keeping quiet.
Situated at an altitude of 12,300 ft, the Tsongmo Lake was a white wonderland. The lake was completely frozen and locals were offering yak rides to excited kids and lazy adults. The lake was covered with such a thick layer of ice that one could easily walk over it, but Tsongmo is the holiest lake of Sikkim and even attempting to step on it would be blasphemous.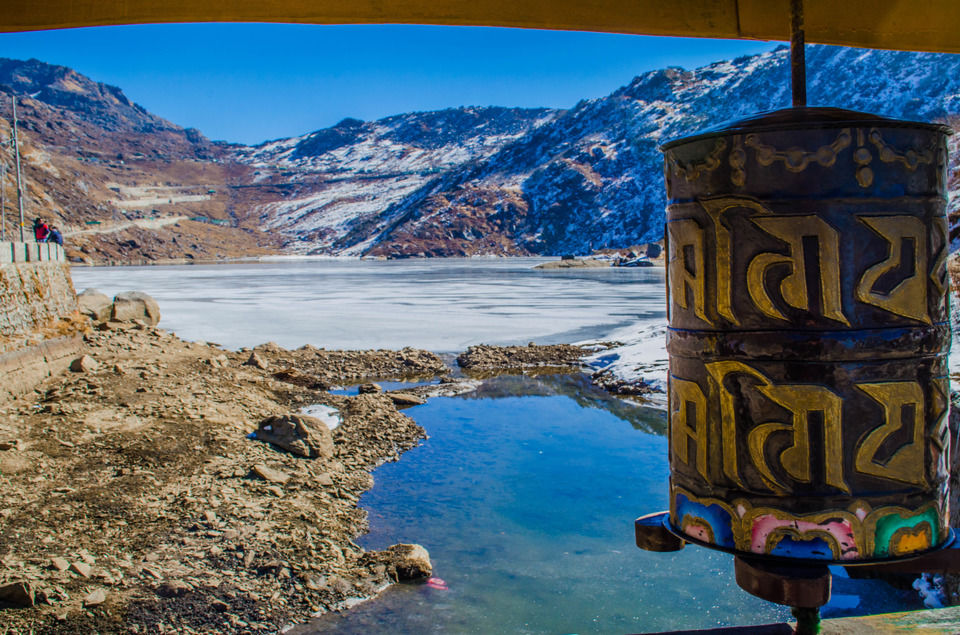 From Tsongmo Lake was an ascent to altitudes even higher as we reached the new Baba Harbhajan Singh Temple and saw a bunch (understatement) of Bengali folks having a picnic on the snow. An hour away from Tsongmo Lake is the old Baba Harbhajan Singh Temple where the uniform, bed and study of the deceased soldier are kept like they are regularly used. After paying our respects we moved towards Kupup, ahead of which lies the Elephant Lake.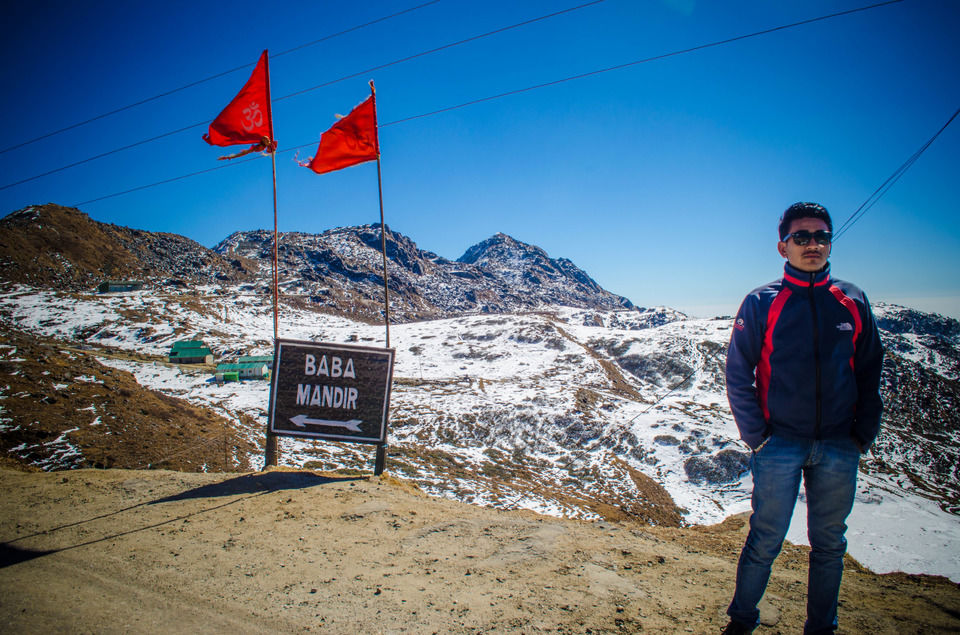 The Elephant Lake is at an altitude of 14,000ft and is the highest point of the journey. From here starts the steep zig-zag descent towards Zuluk village.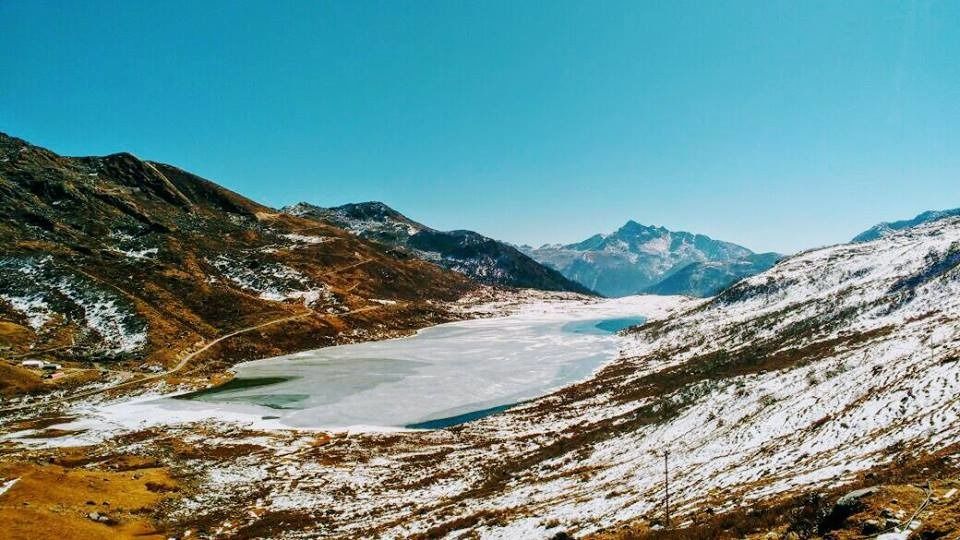 An hour after Elephant Lake, Sagar stopped us at Thambi Viewpoint. As my partner went on his photographic sojourn, I decided to adjust to the massive altitude alterations with hot Maggie and a boiled egg. From Gangtok, the vehicle moves very quickly from 5,200 ft to 14,000 ft and stops at 9,500 ft at Zuluk. I would suggest carrying Diamox and basic headache medications in your medicine pack.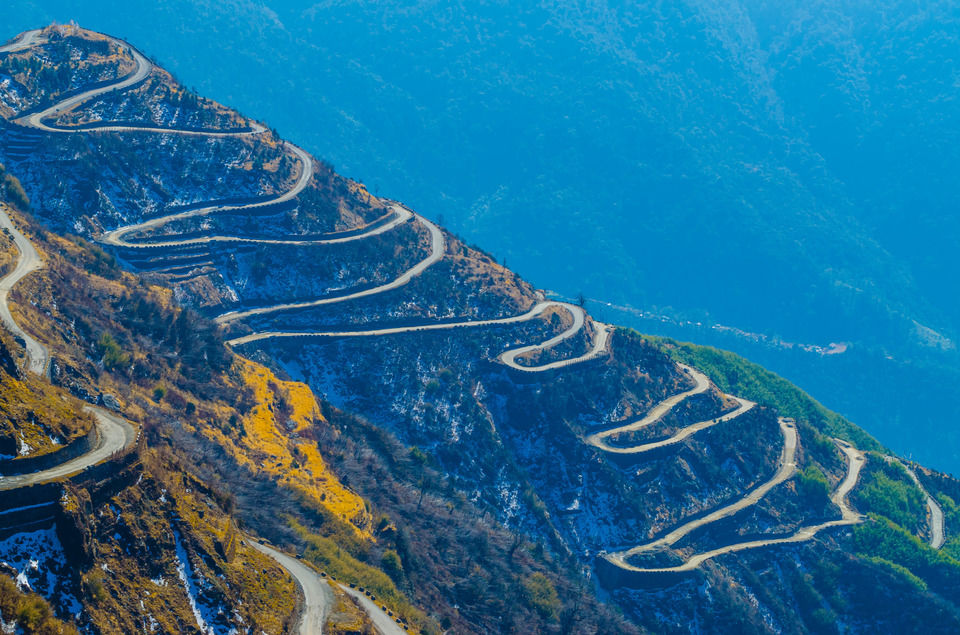 After half a day of sitting in the SUV, we were more than happy to reach Zuluk, where the day would consist of hiking all around the village.
Zuluk, despite being an unheard-of destination for Delhiites, is extremely popular with the Bengali traveller. Even during off-season, several Bengali families had found their way to this quiet town. Due to the presence of army in the area, there are no hotels in Zuluk. Travellers can only stay at the local homestays that villagers have slowly developed for commercial use over the years. Zuluk is a very small village and you can practically explore the entire place on foot. Definitely check out the cricket ground at 9,500 ft.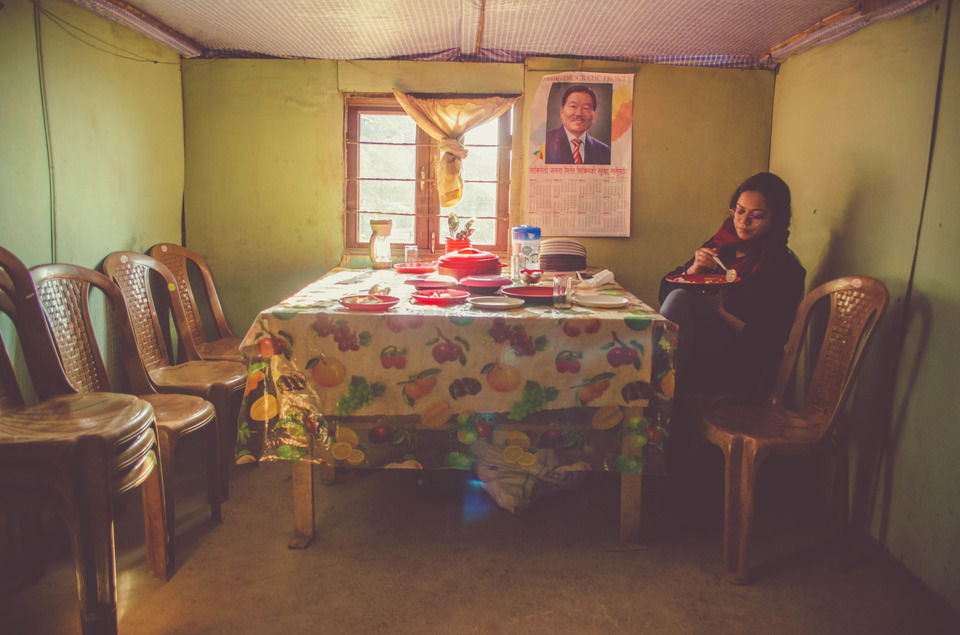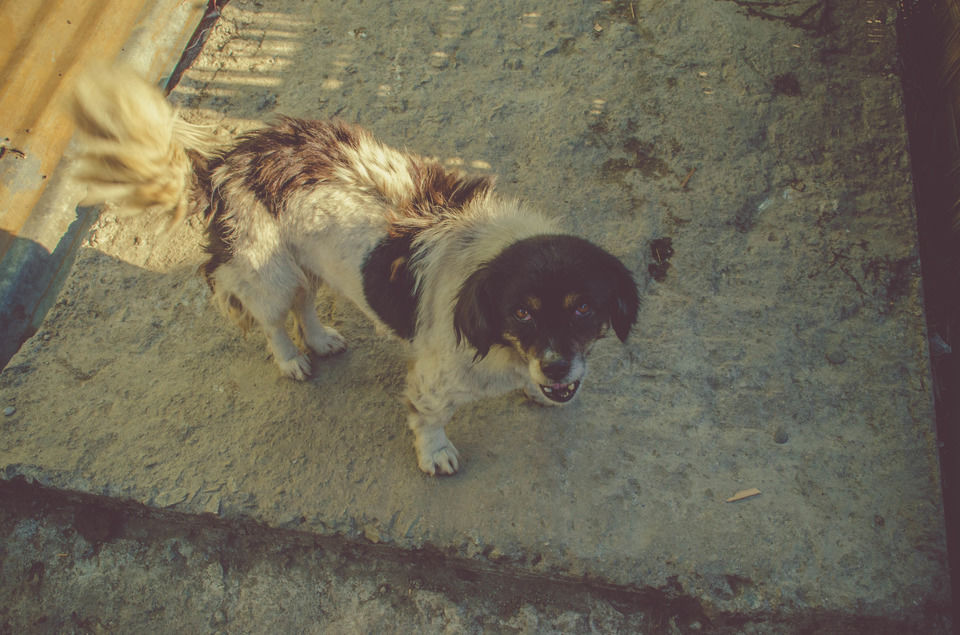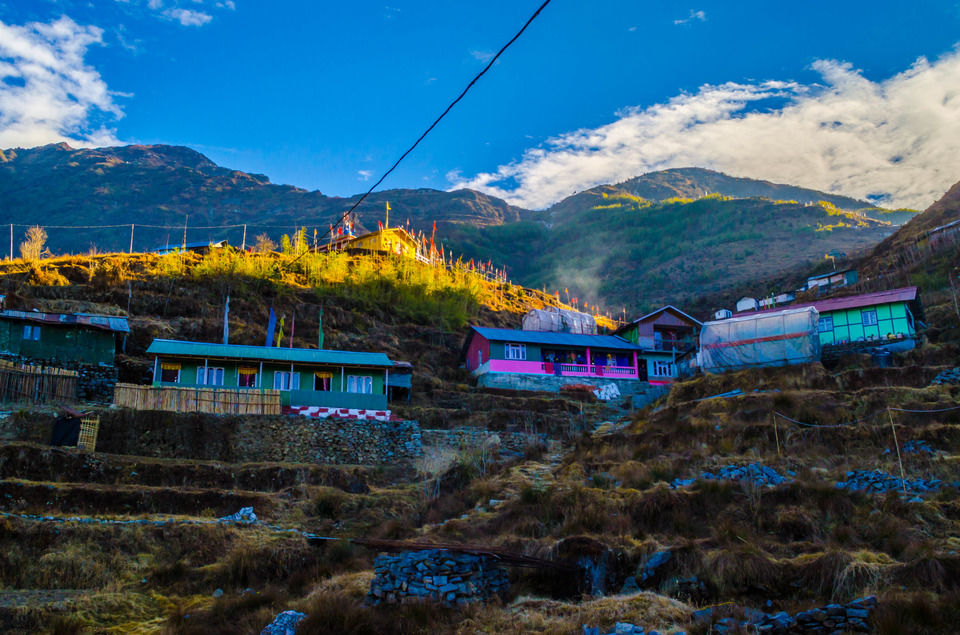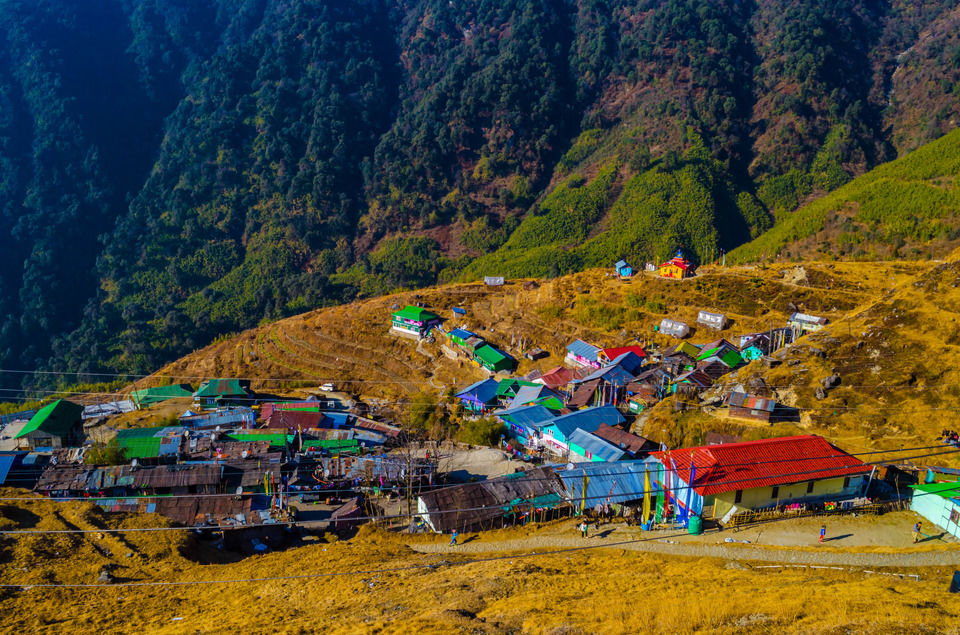 Tip: Considering you are travelling to Zuluk without a travel agent, don't worry about pre-booking a homestay. Plenty of options are available and meals are provided by the hosts. If you do have your taxi booked by an agency, don't let them overcharge you by booking a homestay in Zuluk in advance. Two of us gave Rs 1,600 for one night, instead of the proposed Rs 1,250 for one person per night by the travel agent. Also, take a homestay away from the main road, which gets very crowded during the main tourist season.
The next morning we lazily woke up, stuffed ourselves with aloo puri and said our goodbyes to the hosts. Sagar, our dashing driver, drove us to the last stretch of our journey in Sikkim. Instead of going back to Gangtok, we had decided to go to Darjeeling instead. Heading to Darjeeling directly from Zuluk would have added to our expenses so we asked Sagar to drop us to Kalimpong instead, from where he said shared jeeps leave every hour.
On the drive to Kalimpong from Zuluk, there are several small villages that offer homestays as well. You can pick any of these to spend a night if there is time.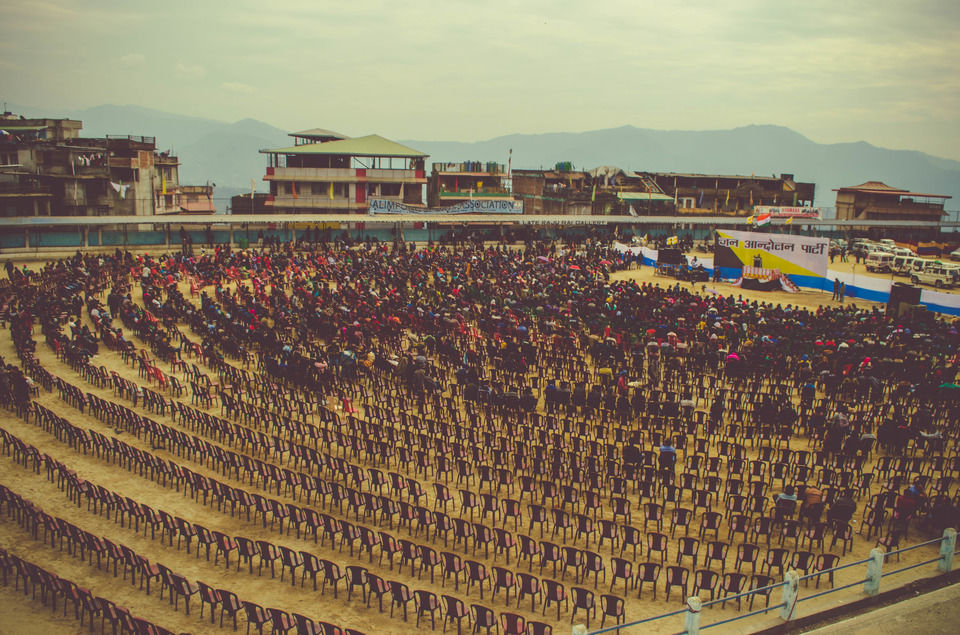 We reached a cold and wet Darjeeling for Rs 200 per person in a shared jeep. After putting down our bags, we did a bit of Googling and decided to have dinner at the most popular bakery/restaurant in Darjeeling, Glenary's. But this highly recommended spot by Lonely Planet was a major disappointment. I would suggest eating at Shangri-La Restaurant instead, as we did on our second night.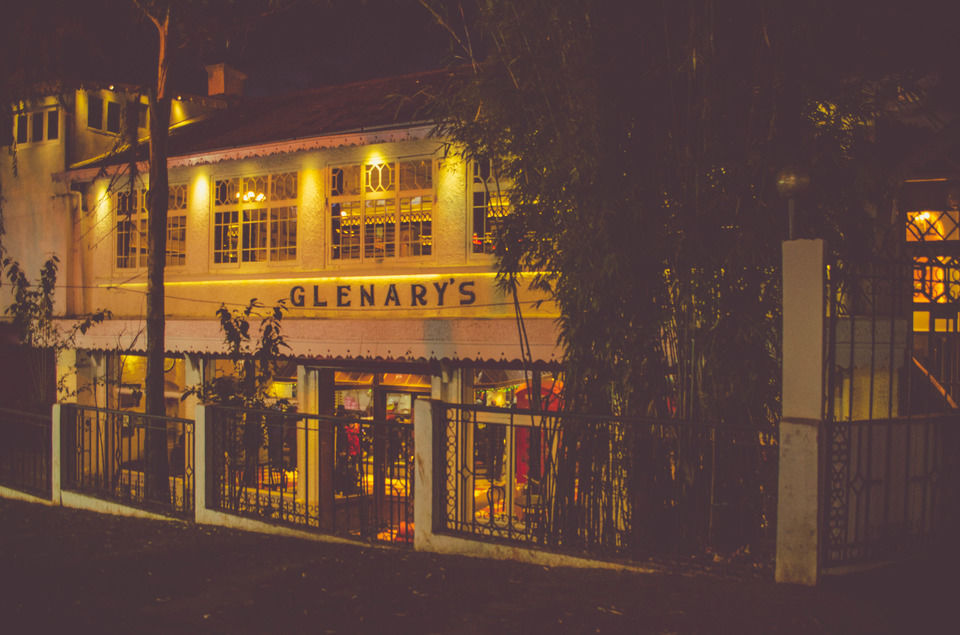 The morning was exciting than usual, and after few issues with our hotel room, we were more than eager to step out. We had a delicious breakfast at the Frank Ross Cafe before properly beginning the day. My partner was very (very) interested in sitting on the Darjeeling Himalayan Railway. So, we did. The ride that Mark Twain apparently called "the most joyous time of his life" was utterly underwhelming and had set us back by Rs 1400 (for two tickets). The highlight of this ride was a quick visit to the Ghum Monastery, which was an absolute delight!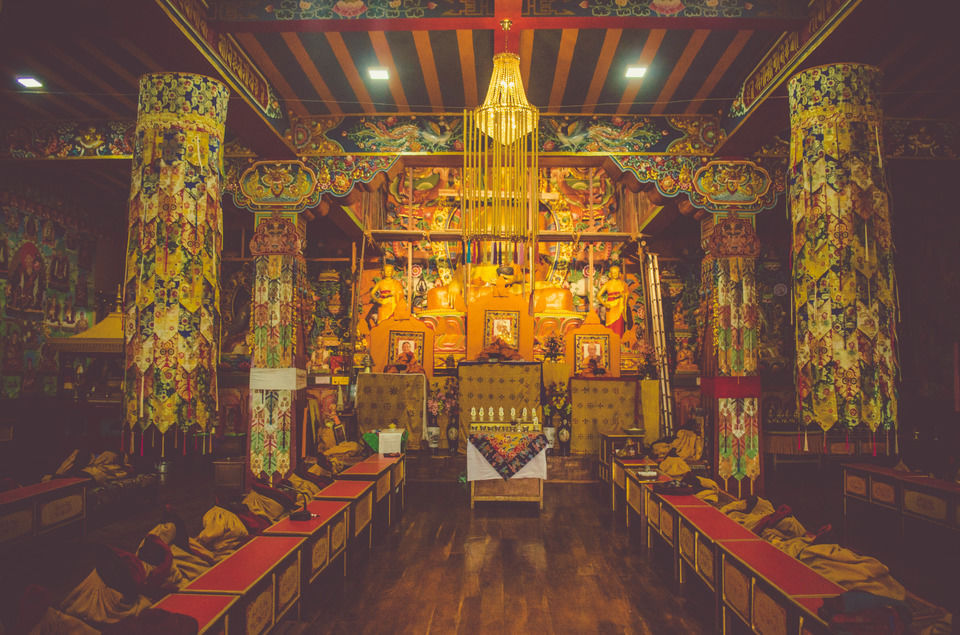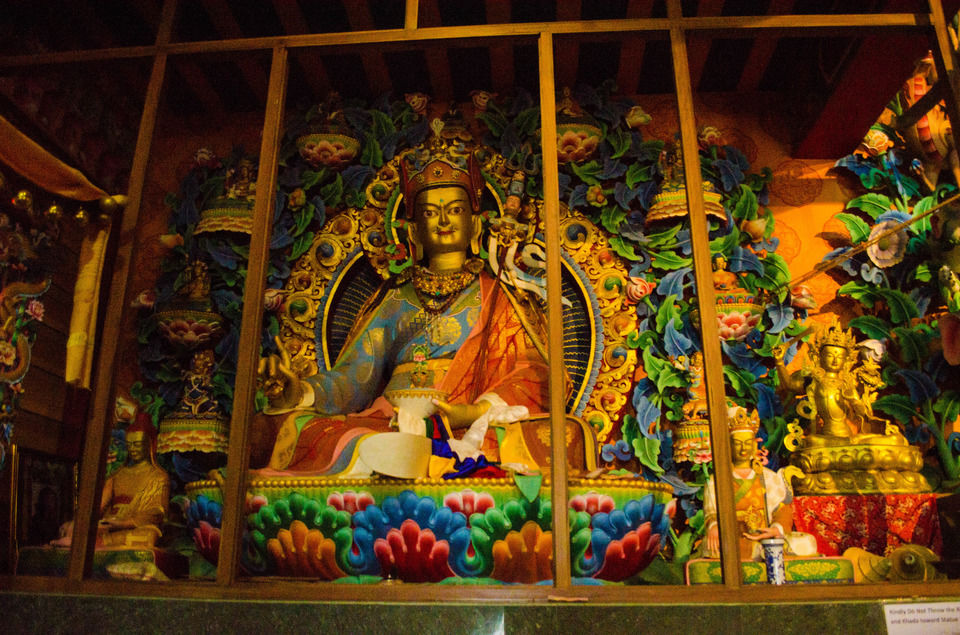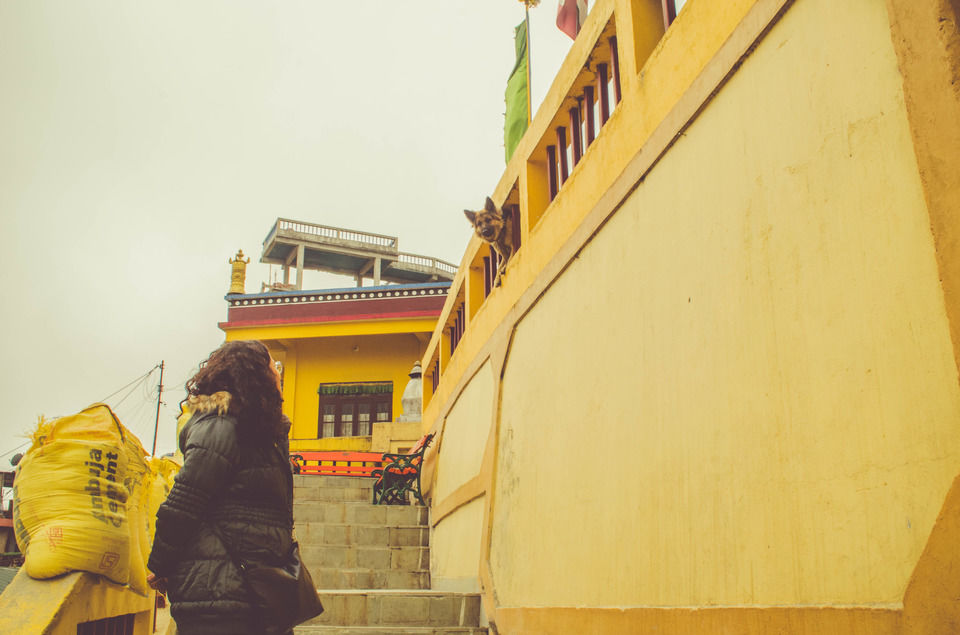 Now, we became slightly more creative with our decision to visit mainstream destinations and decided to walk all the way to Happy Valley Tea Estate. The estate is almost 2 km from Darjeeling, and is an easy walk on the road. After indulging in some overpriced tea at Happy Valley, we headed back to the main town through a shortcut (blame it on a cute local aunty). The shortcut was pretty short and extremely hard, but we reached Darjeeling just in time for lunch. Lunch was at another highly-rated place called Tom & Jerry's. Run by Anurag and his brother, it is a very small cafe with delicious food and warm hospitality.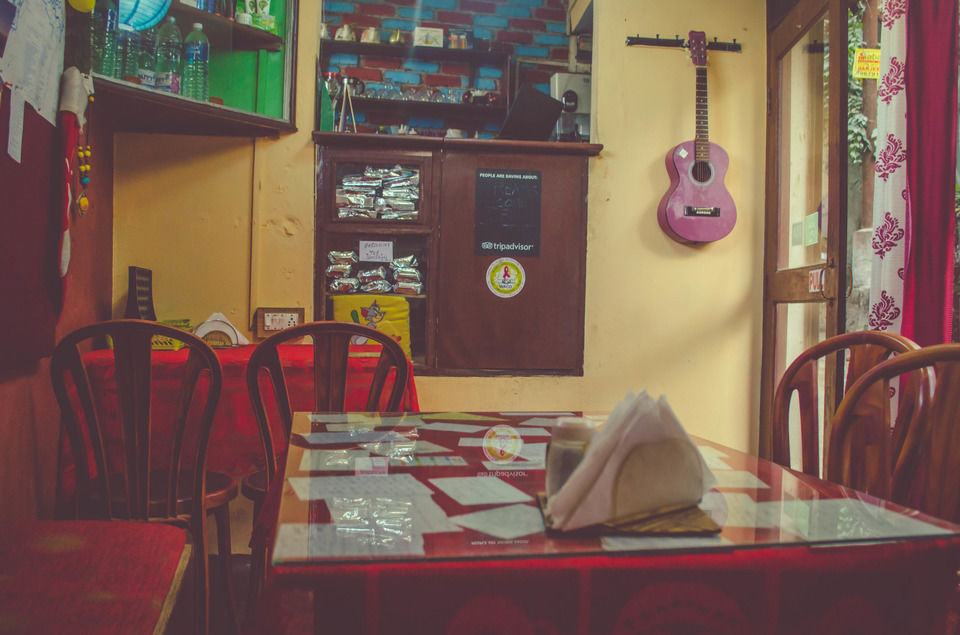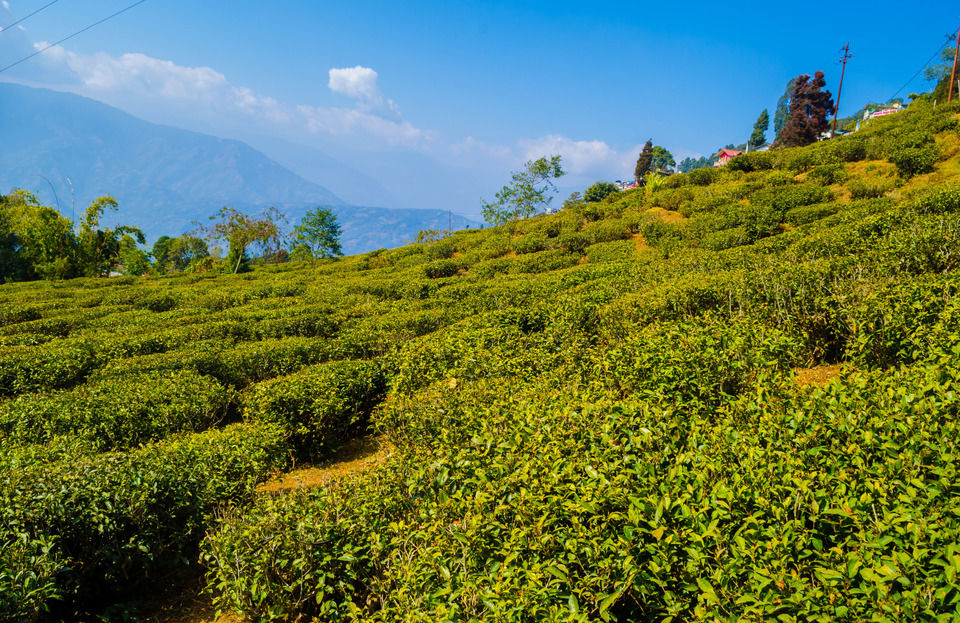 It would be a crime to leave Darjeeling without having a ton of momos. So, after our dinner at Shangri La, we packed a bunch of momos and headed to our hotel for a night of movie watching.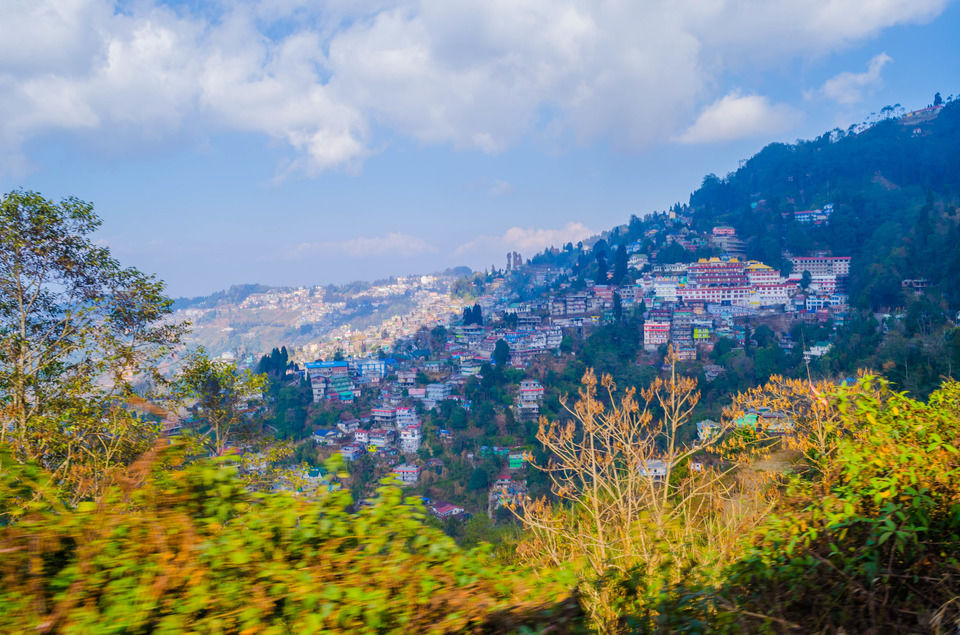 We had an early start to the morning this day, as we had to catch an afternoon flight to Delhi.
TL;DR – Travel agents will loot you, so plan ahead and leave some time for acquiring permits. East Sikkim has varying altitudes, carry Diamox. Don't pre-book a homestay in Zuluk. Lakes look a lot better when frozen and Bengalis are capable of picnic-ing even on them. If you can, walk everywhere in Darjeeling. My experience with people on this trip was better than anywhere I have been till date.
Frequent searches leading to this page:-
Book Sikkim Tour Packages, Darjeeling Tour Packages, Gangtok Tour Packages
Frequent searches leading to this page:-
2 night 3 days sikkim itinerary, delhi to gangtok trip, tour of gangtok, gangtok couple package, gangtok 10 point tour, gangtok darjeeling 6 day itinerary, darjeeling 3 days tour