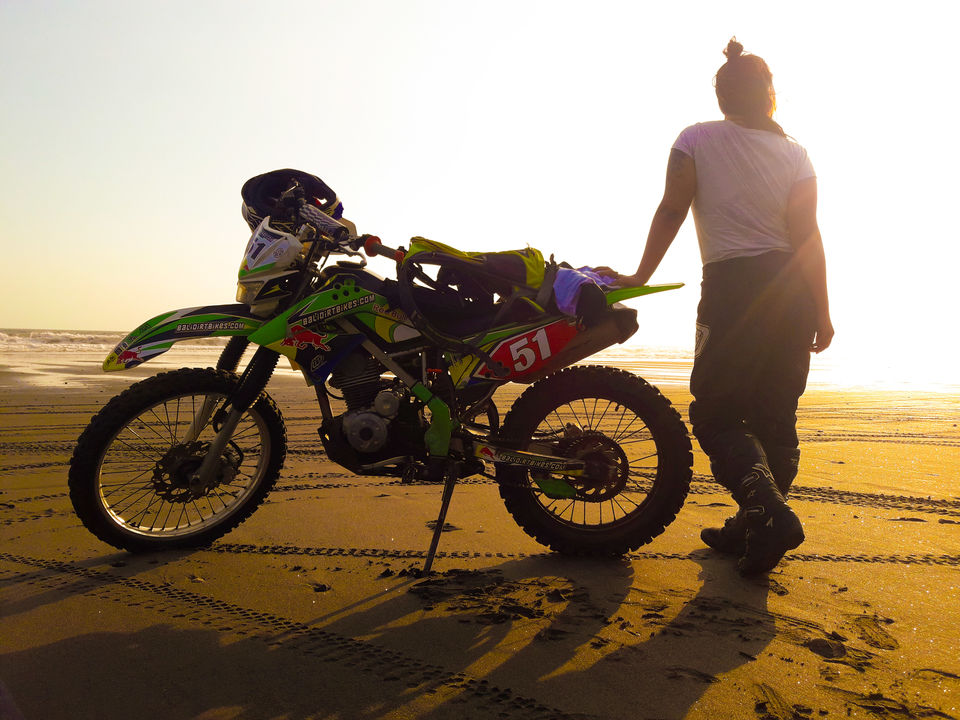 Explore The Hidden Trails, Waterfalls And The Black Sand Beach
It's hard to keep your eyes on the road when you have a track overlooking Jatiluwih, the Unesco world heritage rice field!
Tabanan is only an hour from the bustling Kuta but it feels like you are in a completely different place surrounded by lush green rice fields, waterfalls, jungles and miles and miles of deserted beaches. Thanks to the amazing guides, we were able to ride through areas that are usually out of reach to most travelers.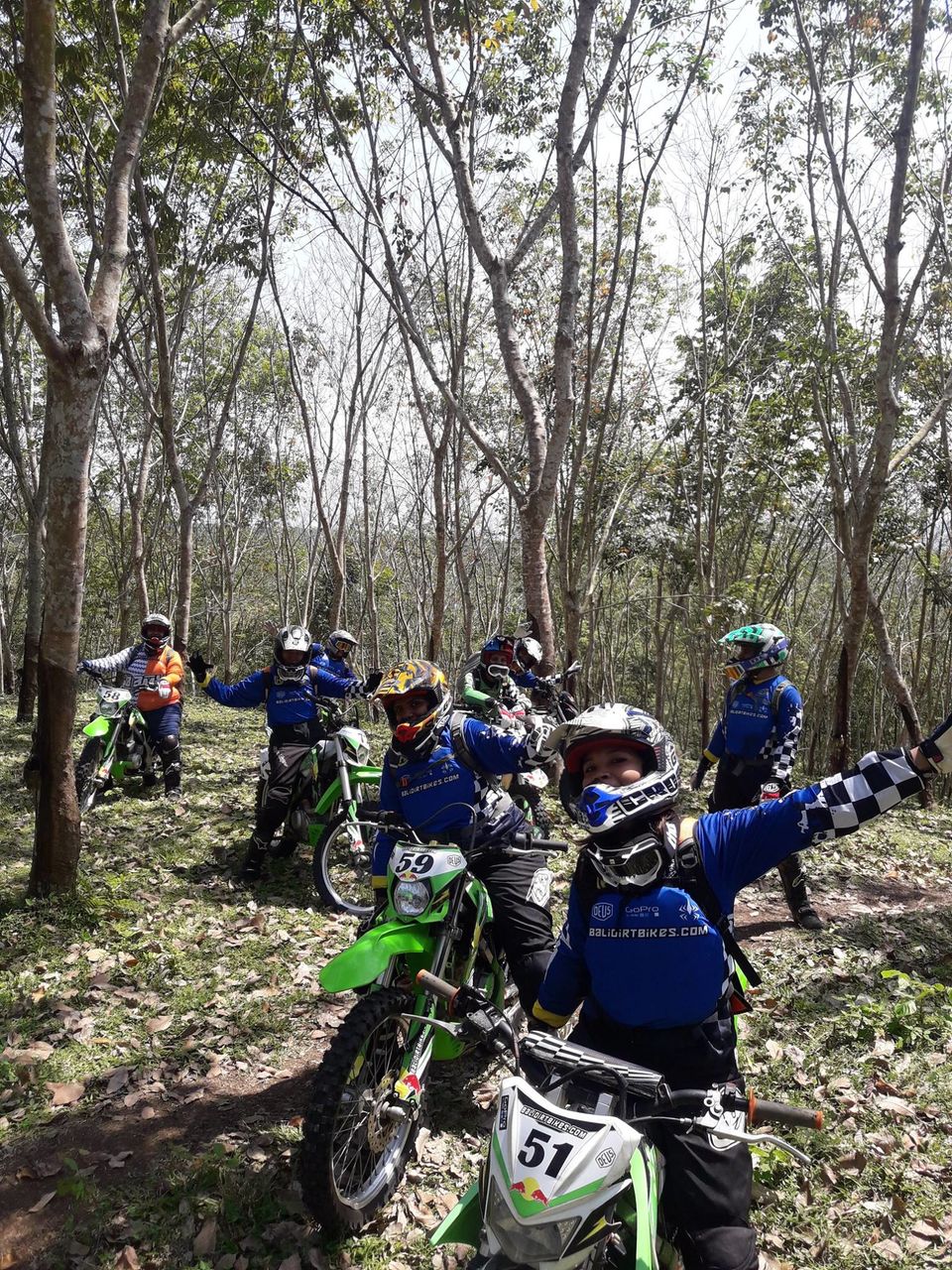 When people think of Bali they instantly think of its balmy beaches, the surfer scene, the crazy nightlife and, of course, the Rice fields. But, I have never been a tourist and having spent a major part of my former life climbing hills in Meghalaya and running through the paddy fields in Assam, I knew the buzz of a 'Quintessential Bali' will never appeal to me. I wanted to explore and see Bali in a way that most people never get to see and thus began my love affair with Bali and a 2 stroke Kawasaki!!
If you're a first timer on a dirt bike just like I was you will be amazed by how sturdy and powerful it can be and because Bali has such great scope for all kinds of terrain, you can choose your bike based on your experience. Although, I have done a fair share of offroading here in India, nothing could quite prepare me for this terrain and I decided to go with a KLX 150 and she did not disappoint!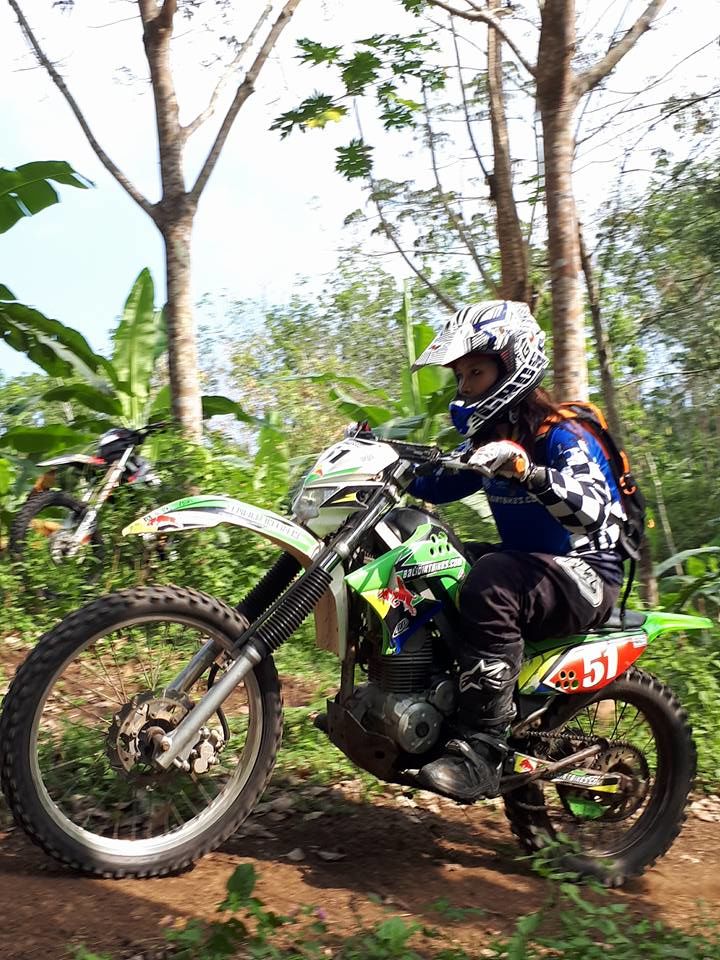 With such a fantastic start to my first day in Bali, it's only right that we finish the day on a high note. We quickly geared up after the cool dip in the Yee Hoo Waterfall and made our way to the Black Sand Beach just before Sunset.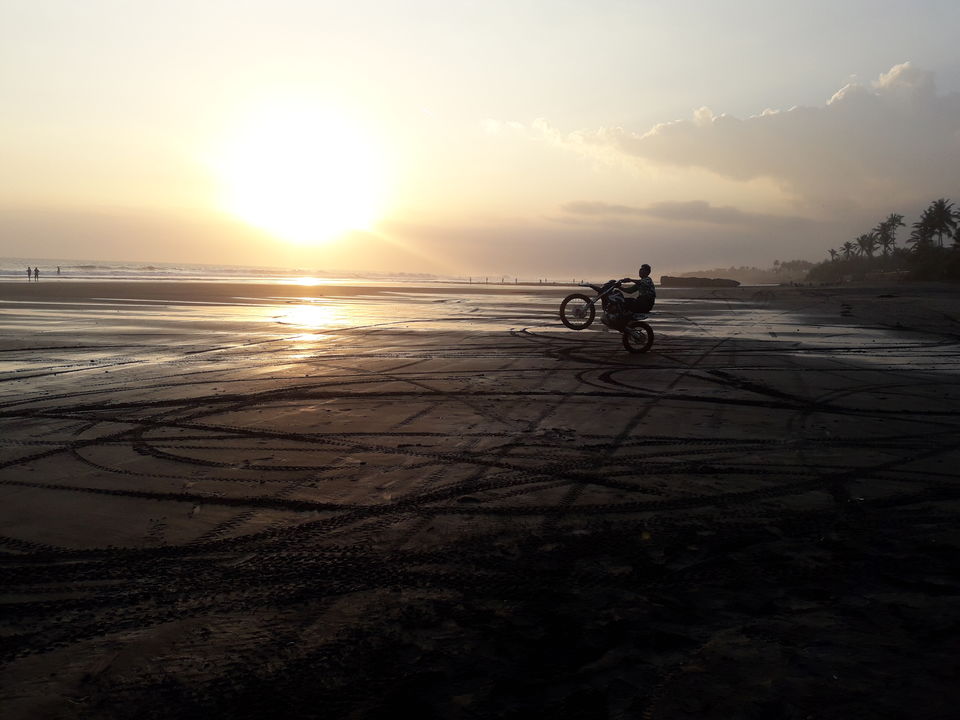 Though Bali hadn't received too much rain in August, some parts of the trail took us through the rainforest and fields that were still slippery and muddy. If that wasn't enough excitement to begin with, we stopped for a Chai break by the Yeh Hoo Waterfall.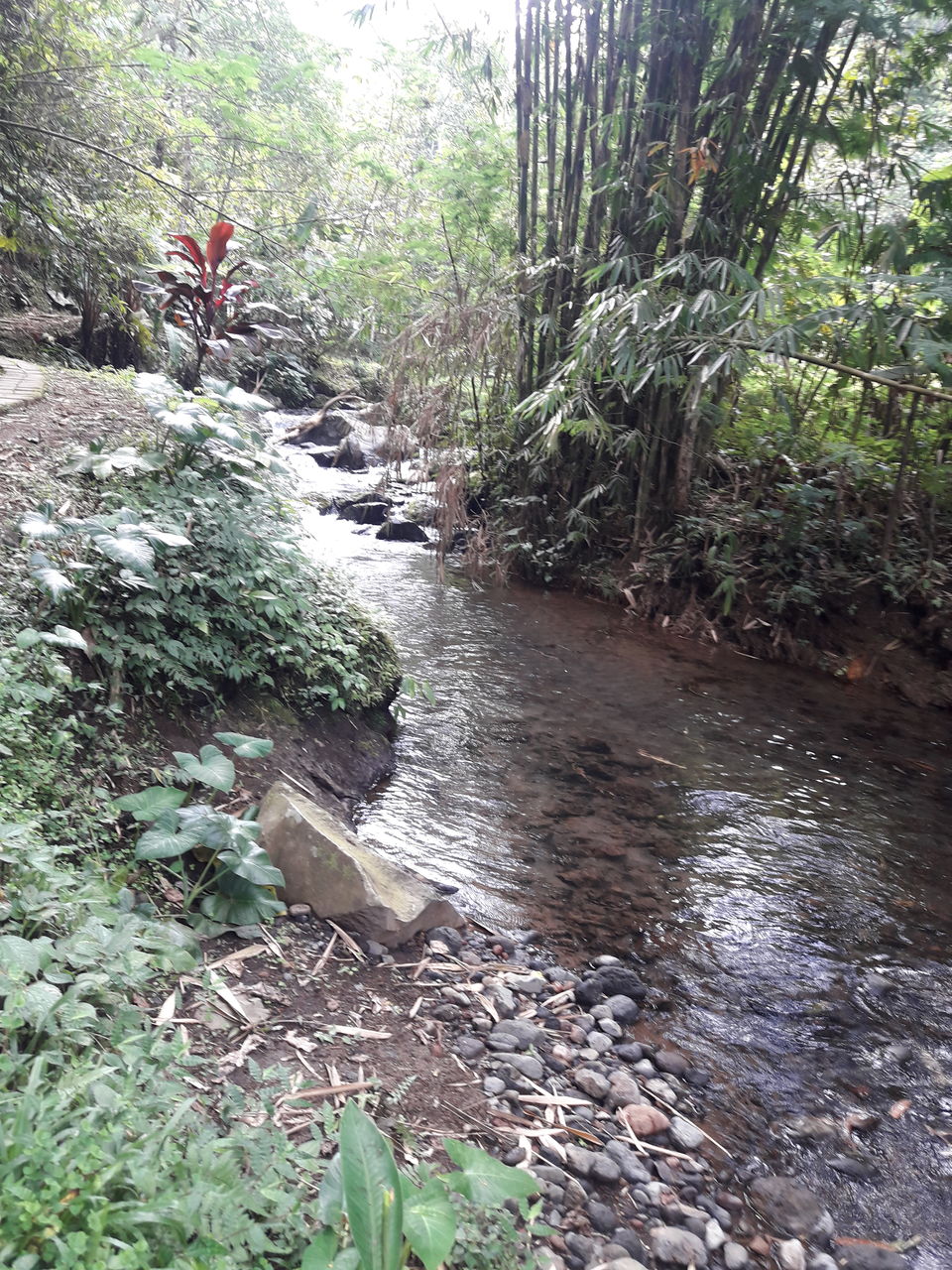 To reach the waterfall you need to walk down from the parking area and take a flight of stairs that passes by a small waterfall, flowing all the way down to a creek that leads up to the stunning Yeh Hoo Waterfall. The trek will only take you around 20 minutes and there are benches along the way if you feel the need to take a breather and just take in the wonderful scenery.
Some of the rocks can be a little slippery, so be a little cautious but otherwise it's perfect enough for a quick dip and splash!
This beach was the perfect place to test out your biking skills and just gas along miles of endless deserted beach. After several failed attempts to do a wheelie, I just decided to ride the full stretch of the beach and enjoy the jumps and drops on the sand dunes and just watched the sunset with some of my closest friends, wishing the day wouldn't have to come to an end!!
I had an unbelievable experience in Bali and it wouldn't have been possible without the amazing guys at Balidirtbikes.com. They went out of their way to cater to our every needs and I have come back from Bali humbled and a deep respect for these amazing bunch of riders and what they do everyday.
Balidirtbikes-CALL / WHATS APP +62 361 736737 / +62 878 559 568 01
Frequent searches leading to this page:-
Bali honeymoon package cost, Bali honeymoon packages from Chennai, Bali honeymoon packages from Kerala, Bali honeymoon package from pune, Bali honeymoon package cost from India, Bali honeymoon places