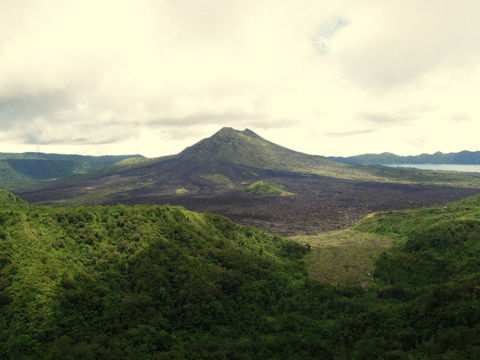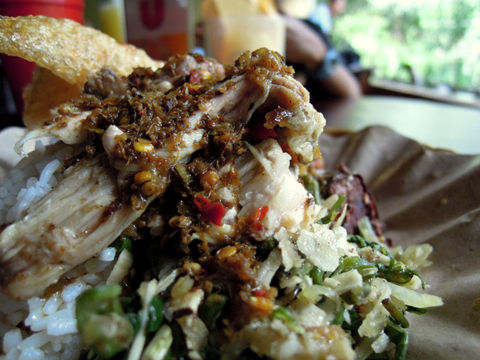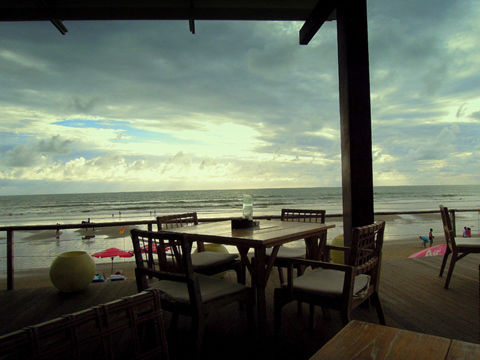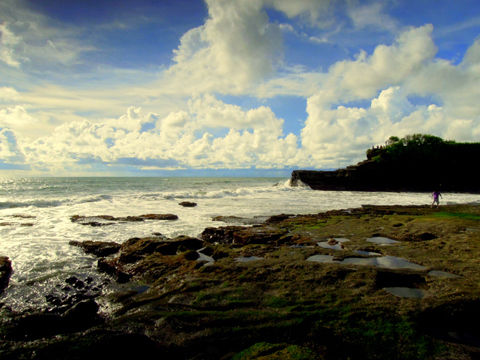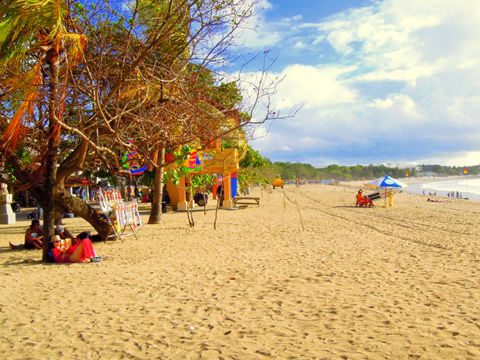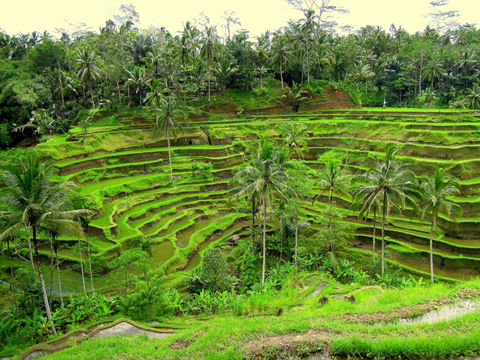 Sand? Check!
Sun? Check!
Bali being, probably, Indonesia's most famous destination offers both and more! With a rich cultural and religious heritage, delicious food and warm, friendly people, it's one holiday destination everyone should have on their list.There are tons of hotels and B&B's in Bali that would definitely fit anyone's budget and requirements. As for my case, I stayed at the Pullman Hotel in Legian. It's just opposite the long stretch of Kuta Beach which makes it a nice base in Bali. Pullman Bali Legian has a really nice rooftop infinity pool where you can just chill and relax while watching the sunset.
Since majority of the population are Hindu, pork is very much available in the entire island. There are a lot of western restaurants as well including Hard Rock Cafe, Starbucks, Mcdonalds and KFC.If you're looking for a nice brunch place serving both local and international dishes with superb pastries - Bali Bakery.
Pretty much like the rest of Indonesia, the motorbike is a popular form of transportation in Bali. It's also very practical to rent a motorbike per day, its a faster mode of transport compared to cabs as the traffic situation in Bali can hold you for some time.
GET A MASSAGE! Spas and massage places are everywhere in bali. Streetside parlours offer cheap foot and whole body massages while five-star and luxury spas come with a heavier price tag.
Tourists looking for native handicrafts and wood furniture would fall in love with all that Bali has to offer. There are specific areas that specialise in wood statues, silvercraft, egg painting and many more. So, just check with your tour coordinator on where to find the best bargains in town.
Bali is more than just being a beach and surfing destination, the whole island is packed with tons of activities from water sports to temple visits. If you want to take a tour of the island, it is advisable to hire a driver than get a cab – cheaper and more flexible.