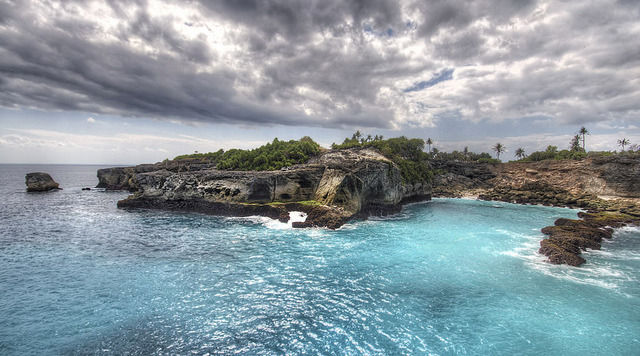 Joy, confusion and chaos are integral elements of any wedding and the only thing that makes all of it easier is planning your honeymoon. If you are looking at a Bali package from India for your first vacation as a couple, you can expect a wonderful trip. Besides the mesmerising beauty, what stands out for couples looking for Bali honeymoon packages is the heartwarming culture, a large variety of luxury resorts and the vibrant culture.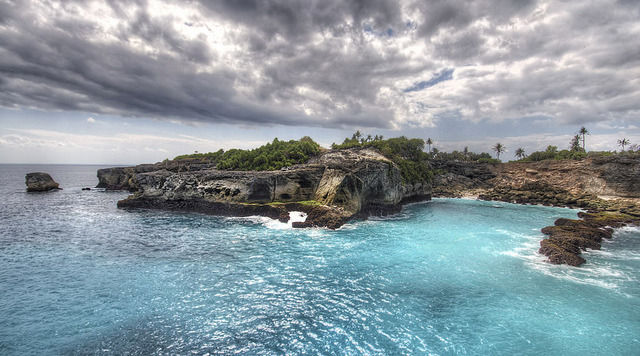 What also makes Bali a sought-after destination is that it has something for travellers with varied interests. Whether you are looking for a spiritually fulfilling vacation or one that is packed with adventure activities, you'll be more than satisfied as our costs are suitable for every budget. All Bali honeymoon packages can be designed to suit different budgets and travel interests and before you choose a Bali tour package for couples, it's best to conduct cursory research.
Top attractions in Bali
Scenic beaches, large stretches of rice paddies and natural attractions play a huge role in making Bali the first choice for couples who are looking to book a honeymoon package. Since there are so many things to see and activities to tick off your itinerary, you can get a tailor-made Bali tour package from India to make planning convenient. Here are a few places that should make it to your itinerary when booking a package.
Ulu Watu
A surfing destination, Ulu Watu welcomes all kinds of travellers and should be a part of your honeymoon package if you are in the mood to explore stunning beaches and gorgeous restaurants. Surfers must make their way here if they are interested in exploring five world-class surf breaks.
Pura Tanah Lot
Tanah Lot is among the most popular temples and should be listed in your itinerary when you book your Bali tour package from India. The most sacred temple complex, it is known for the spectacular Pura Besakih.
Tegallalang Rice Fields
If you want to include an offbeat experience in your itinerary while ensuring that your package cost is within budget, you should consider visiting the Tegallalang Rice Fields in Ubud. Offering a mix of natural beauty, delectable food and shopping, Tegallalang is ideal to include in your package.
Mount Batur
Mount Batur is a favourite with adventure buffs. So if trekking with your better half is on your mind, we suggest adding this to your itinerary when you book your Bali honeymoon package. The climb to the top of Mount Batur is easy and you don't require extensive training before setting out.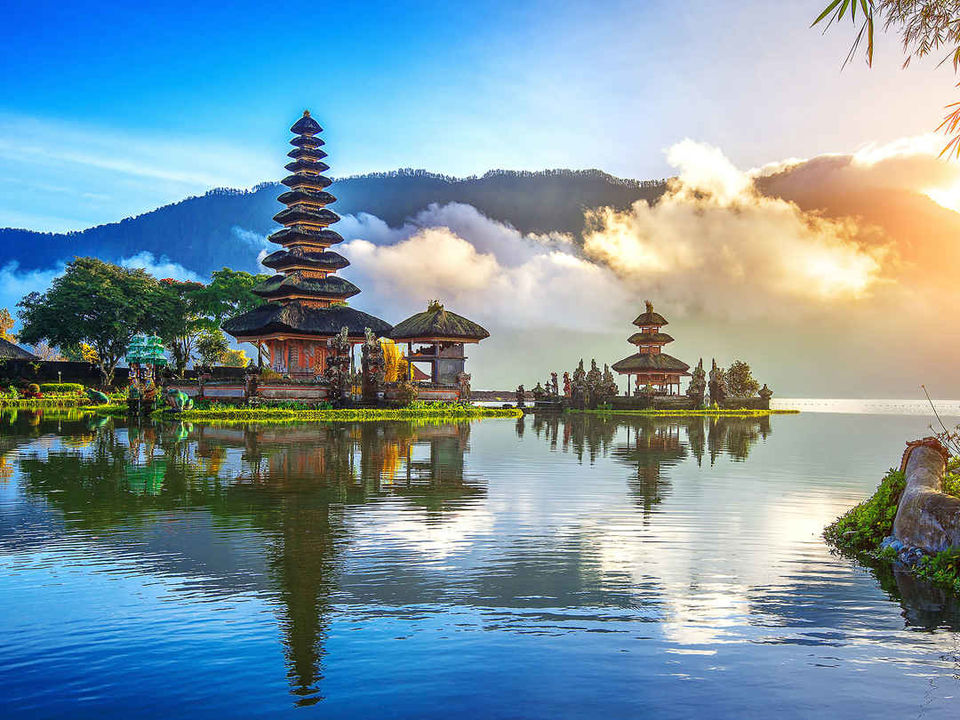 Bali weather and the best time to visit
Bali's weather patterns can be divided into two – the dry season and wet season. The best time to plan your trip and book a Bali Indonesia package tour with airfare is undoubtedly between April and October when there is hardly any rainfall and you can enjoy the scenic beauty and the wide range of experiences.
How to reach Bali
Bali tourism is not connected by road and the best way to reach the island is by air so you can easily book a Bali Indonesia package. Bali has only one airport, Ngurah Rai International Airport, that offers connectivity to many parts of the world and you can book your package keeping this in mind. Once at the airport, you can either take a ferry or hire a cab to reach your destination. We recommend including travel in your Bali Indonesia package tour with airfare to save cost.
Bali tour package for couples
Romantic walks on the beach, a delightful culinary journey, adventure activities and water sports are a few things you can expect when you are planning your Bali for couples. Whether you head out to explore Mount Batur, visit the archaic temples of Denpasar, enjoy the cultural journey that Ubud offers or spend time in luxurious resorts, you can be assured that your package cost will be in accordance to your budget.

The wisest way to make sure you don't exceed your honeymoon package cost and get the best deals on Bali packages is by booking your trip in advance. Whether you are booking your package from India or any other place, the best time to travel is at the end of peak season to ensure that your Bali honeymoon package cost is within budget.

Check out other articles on -
Bali Tour Package From India, Bali Indonesia Package Tour with Airfare, Bali Tour Package For Couples, Bali Honeymoon Package Cost, Bali Indonesia Tour Package