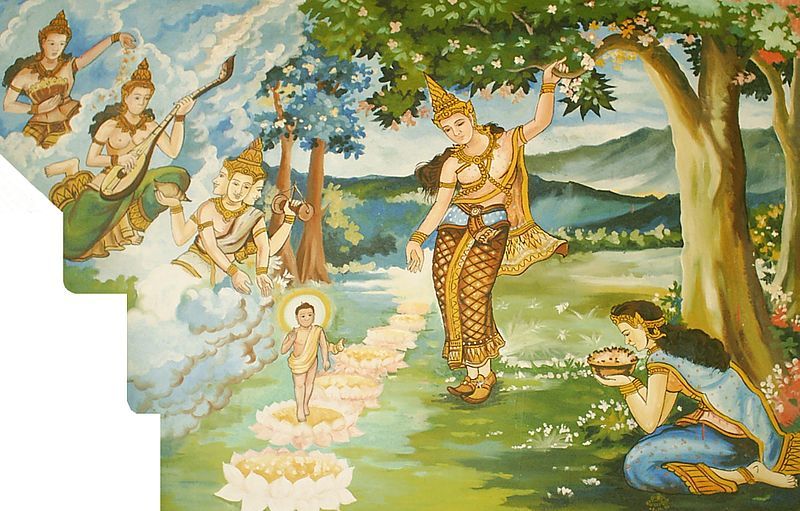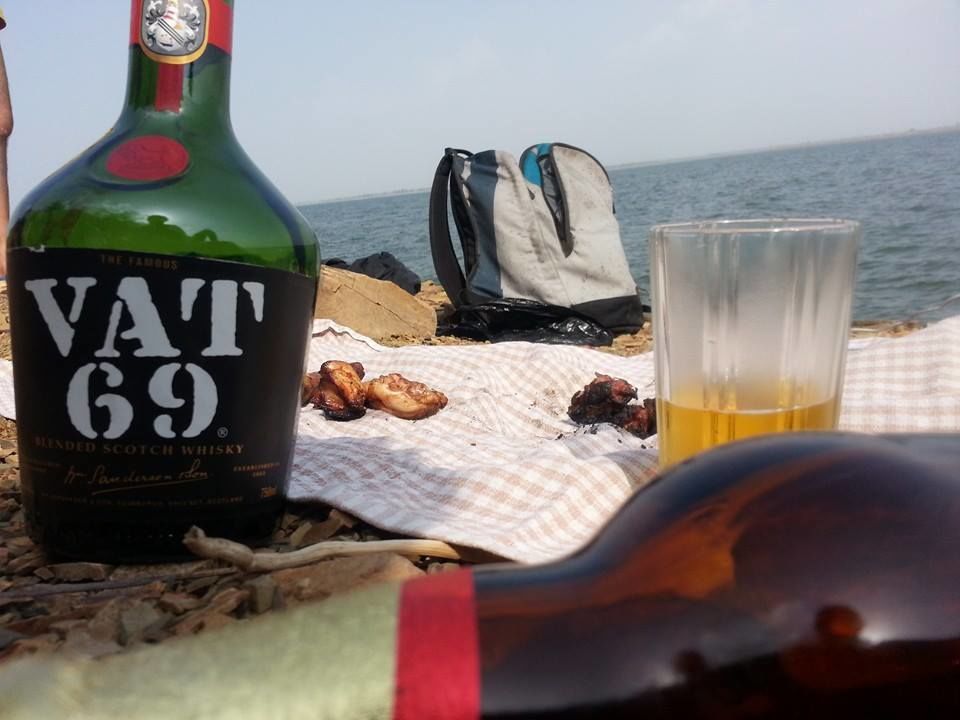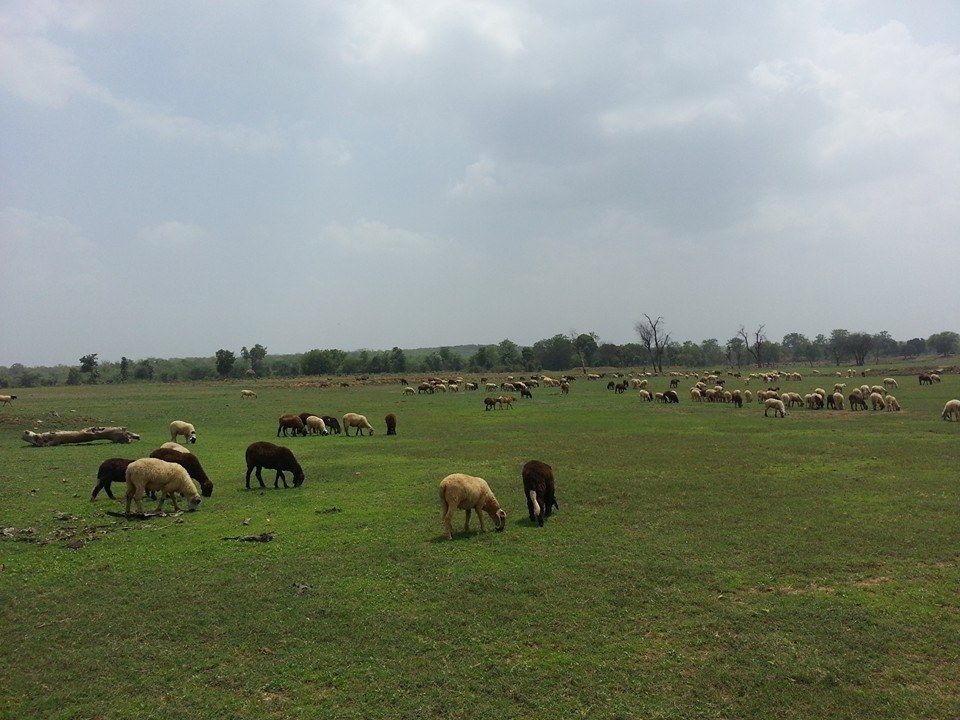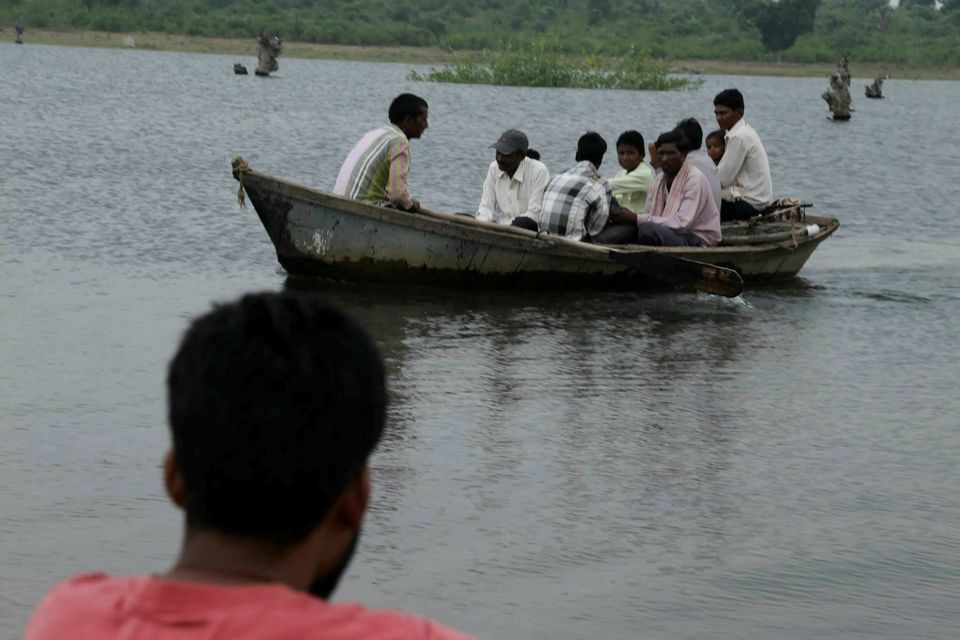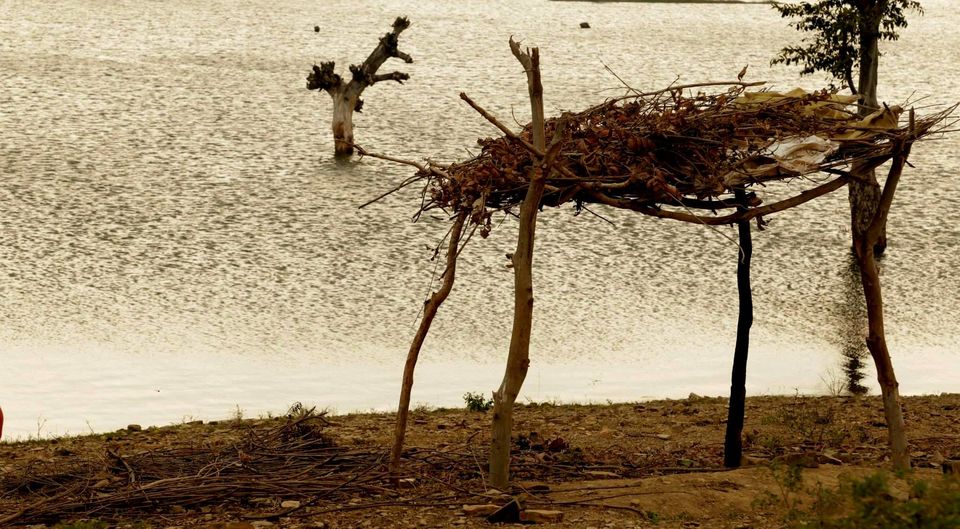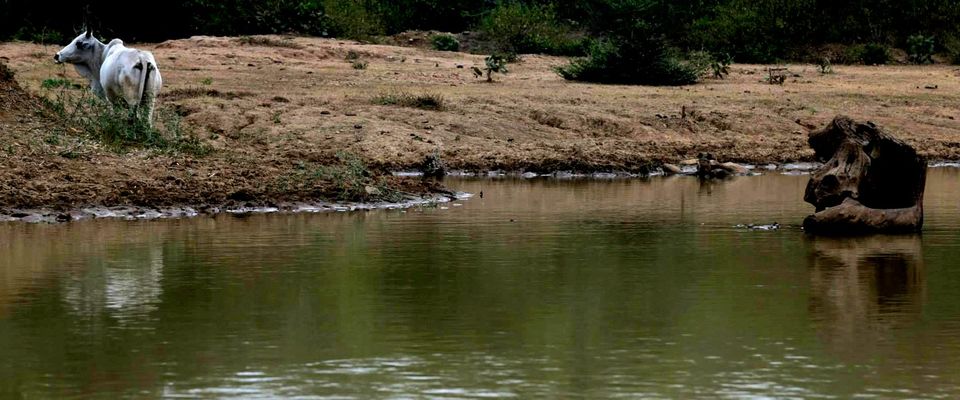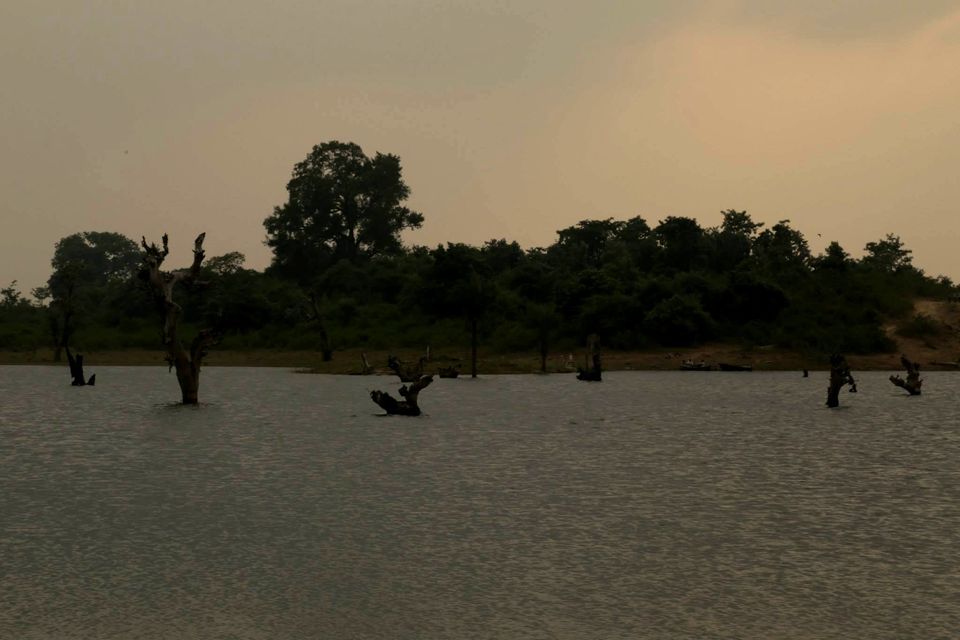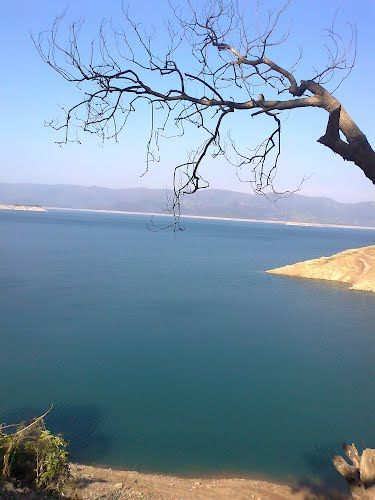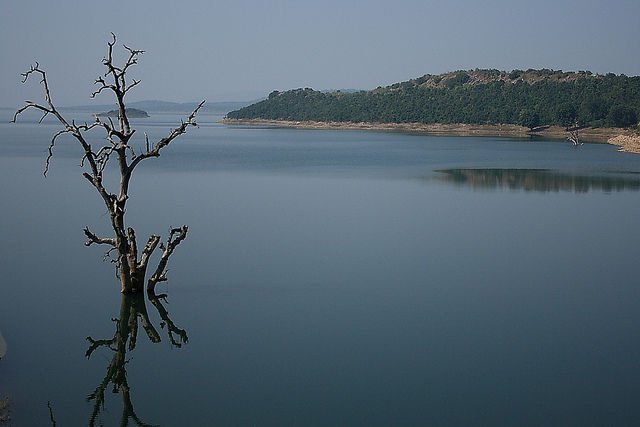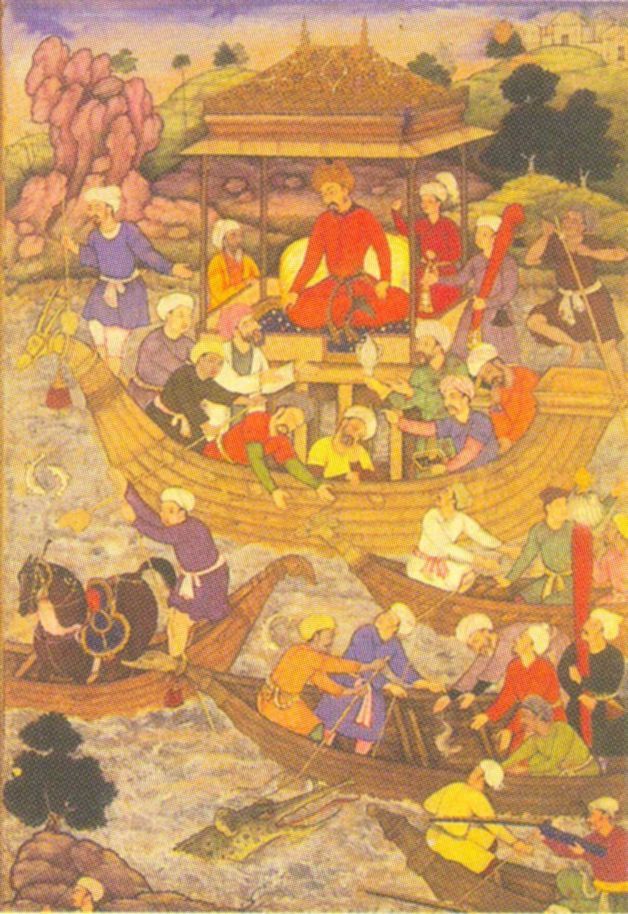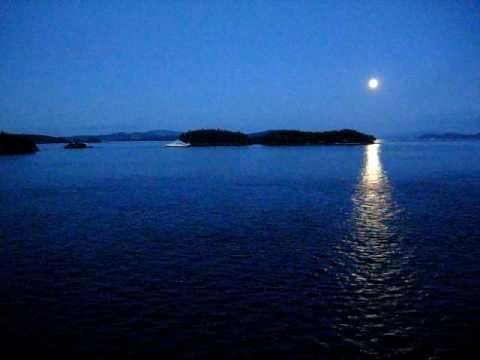 On my way back to home from Bengal, a phone call from an old college friend made me change my mind. I got down at Allahabad and took train for Satana (Madhya Pradesh) to meet him and visit the some of the many places near Satana like Khajurao, Chitrakoot, Orchha, Ranefaal, Panna diamond mine and Bansagar Lake..
The next morning, My friend booked taxi for Bansagar. BanSagar is a multipurpose river valley project, constructed on Son River. The dam is on Ganga Basin in a village called Deolond in Shahdol district of Madhya Pradesh, India. The objective to build this dam was to enhance both irrigation and hydroelectric power generation. The project has been named as "Bansagar" after Bana Bhatt who was a 7th century Sanskrit prose writer and poet of India. He was the Asthana Kavi in the court of King Harsha Vardhana, who ruled the north of India from 606–647 CE. Bāna's principal works include a biography of Harsha, the Harshacharita (Deeds of Harsha), and one of the world's earliest novels, Kadambari.
Our taxi passed through a snaky road surrounded by dense sal forest. In Hindu tradition, the sal tree is said to be favored by God Vishnu. Its name shala, shaal or sal, comes from Sanskrit (शाल, śāla, literally "house") The sal tree is often confused with the ashoka tree (Saraca indica) in the ancient literature of the Indian Subcontinent.

In Buddhist tradition, it is said that queen Maya of Sakya gave birth to Gautama Buddha under a sal tree or an asoka tree in a garden in Lumbini, in south Nepal, while grasping its branch. It is also said that four pairs of sal trees growing around the Buddha's bed suddenly turned white when he died, Taxi driver narrated many more stories.

By passing through some villages, I along with my friend reached a dead-end where the road meets the river Son. We parked taxi on the riverbank, cooked some vegetable and chicken at the river bank, had our lunch. Son is the largest of the Ganges' southern tributaries at 784km. The Son originates near Amarkantak in Madhya Pradesh, just east of the headwater of the Narmada River, and flows north-northwest through Madhya Pradesh state before turning sharply eastward where it encounters the southwest-northeast-running Kaimur Range. The Son parallels the Kaimur hills, flowing east-northeast through Uttar Pradesh, Jharkhand and Bihar states to join the Ganges just above Patna.

We found a boat and a villager helped us to cross the river, and suggested to stay at guest house although he never seen it, only heard from others. After a two hour walk we found a village where some villager singing a song about a local deity. A man in his late twenties, Saheed joined us from the village, he had to reach at in-laws place which is 4 km away from Bansagar lake. We walked through a narrow road within a dense forest, as the sun went down. Saheed told us many local stories.

It is said that Piroo village of Haspura block in Aurangabad, Bihar is the real birthplace of Banabhatta. The public library of the village has manuscripts of the old literature written by Banabhatta. Interestingly, the present day villagers are Muslims who claim to be the descendants of Banbhatta and call themselves Bhumihar Pathans, and Saheed is the one, amongst many.
Saheed and us parted ways after the 4km walk together. Sun had been set down, we walked in forest surrounded by fireflies, it was one of the best walks I have ever had.
We finally reached at secluded virgin beach of Bansagar lake, spread like a ocean, epitome of serenity and tranquility. We were tired, it was difficult to stand on foot and decided to take a little nap over there.We dived at lakeshore, got relaxed for a while and left the place in search of the guest house. We reached at temple opposite to river bank, it was closed from outside. There were no light, no humans around and we had to spent whole night. I gave a call to Saheed and got directions to reach the Guest House. It was a rectangular shape masonry structure situated opposite to river bank enclosed by trees and plants. We knocked all the doors but nobody was there. After a long pause a person called from inside and shouted, you are not supposed to allow here. We requested him to open the door, we offered him money but he didn't open the door and mentioned that house is only used for forest officer. He suggested that we should sleep on the terrace or in the saint's hut near by the temple. We reached the hut, lit a lamp, took a blanket from rack and slept on the floor within the hut with a big bearded baba's picture hanging above our head. A few minutes later I felt a sensation on my foot, my friend shouted snake! it was a skink, and we found that the hut was full of skinks. We left the hut carrying the blanket and went back to guest house, again requested guard to open the door but he didn't open it and at last we went to the terrace. Terrace was dirty and we were already frightened by skinks hence we climbed up over roofs' top slippery deck. It was cold full moon night, we slept over the roof deck by hearing echoes of water body.

I could see the endless lake meeting the horizon, moon was coming down from the sky and lighting up the lake. We put some Pink Floyd and enjoyed the moment.
I was in half sleep when a torch light woke me up. I saw around twenty villagers carrying canes and axes in their hands and shouting on us. I took my camera and tripod bag and got down from deck. One of them shouted, don't fire else we will have kill both of you. I convinced them by few words; a middle age man came near by me, saw my Rudraksh Garland and asked his fellow not to attack on us. We were taken inside guard room; they did check us and offered the bed with blanket. They slept down on the floor inside the room.
Finally we found a place to sleep peacefully. I thanked the villagers for their hospitality.
Then around Midnight, I was in deep sleep when I saw a police man pointed gun on my shoulder, I woke up but this time had no fear. Forest police officers with three constables interrogate us, checked our bags and took our signature on some papers. Officer told us that area were restricted for ordinary citizens as it was affected with naxalites. Some villagers had doubted us because of the tripod bag on my shoulder.

The forest office asked us to sit in his Jeep and come with him to the Ramnagar Police station. He informed us that tourists are allowed to enter the forest between sunrise to sun set. He also had shown us correct way which connects lake from main road.
We were dropped at Ramnagar police station by Forest officer at 4.30 in the morning. A constable provided us blanket and asked us to sleep in a room where a prisoner tied up with chain. We had to wait for senior officer so the rest of the night had to be spent there.
We woke up around 9 in morning, local media person took our interview. We had breakfast with senior officer, Mr. Chauhan; he offered us cigarettes, interrogated us a bit and narrated stories about innocent people assumed to be naxals getting killed by villagers and police.
We took a bus from Ramnagar, way back to Satana and didn't utter a single word in the entire journey. The next day I left for Khajurao with the echoes of Bansagar still ringing in my ears.
Tip 1- Take the Taxi from Rewa, make sure that taxi person known the place
Tip 2- Before leaving from hotel, take all necessary contact details like police helpline.
Tip 3- Make your trip in between sun rise to sun set.
Tip 4- Choose correct way, if you lost in between better to ask from police helpline no.
Tip 5- Carry water and food.
Tip 6- Take written permission to forest department if you intend to stay in night and carry your own sleeping bag.
Tip 7 – Avoid sleeping at beach in the night and most importantly chose the date by looking the position of moon. Full moon night is favorable to roam around in night.
One of the adventurous night out ever had.