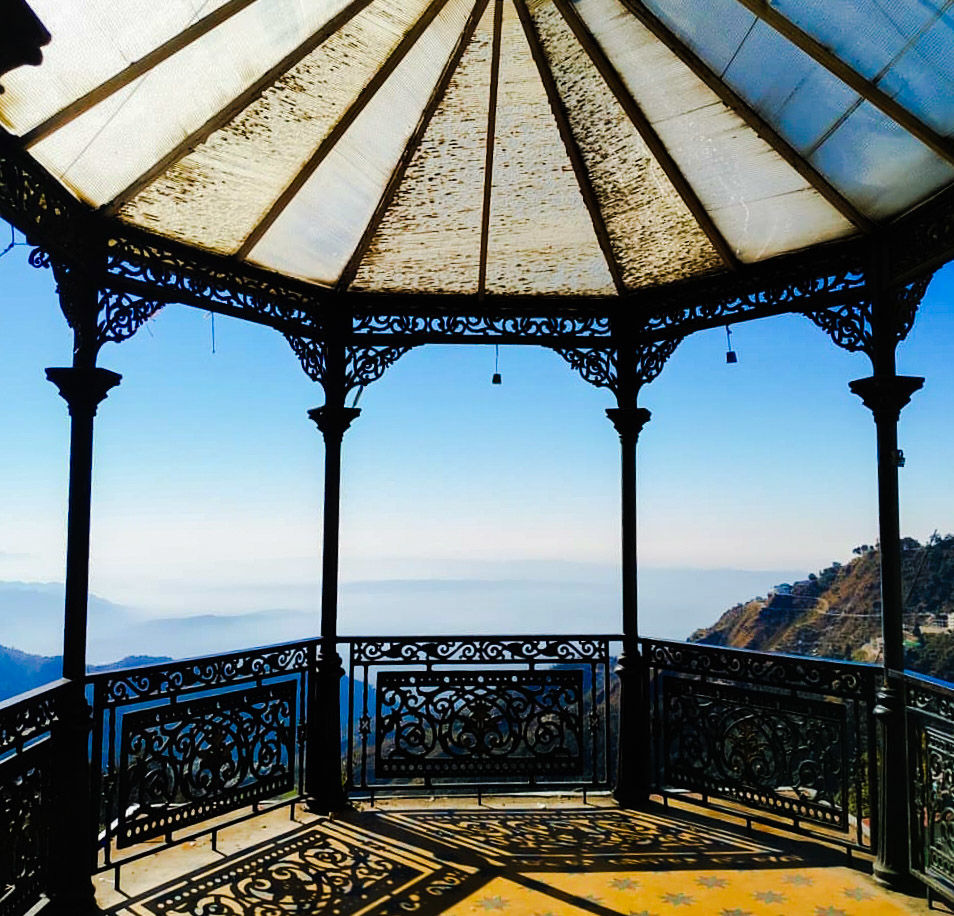 If you are passionate about exploring hilly regions, then this place you will never miss. A blend of city culture and hill station marks forever one of the beautiful destinations, located in the State of Uttarakhand in Northern India.

My first trip experience here comes with criss-cross roads. But, the best thing about traveling to a new place is you know nothing. So no matter where you go, you are always humble and curious.
I remember when I reached, I was at the bottom of the one-way street I had to climb up and walk along narrow ways to search for a hotel that will give me a beautiful view of the valley. Finally, after walking down a few streets, I found one with a stunning view.
Check this out!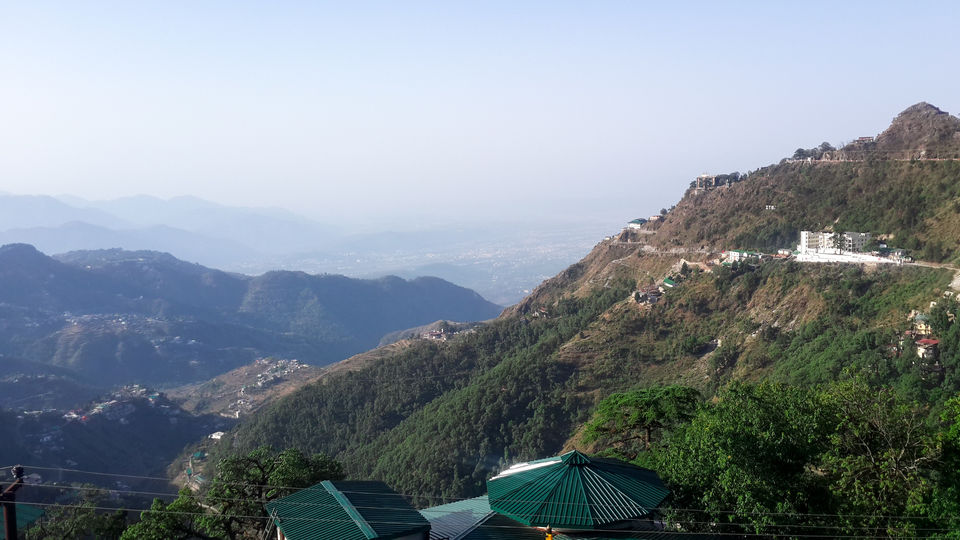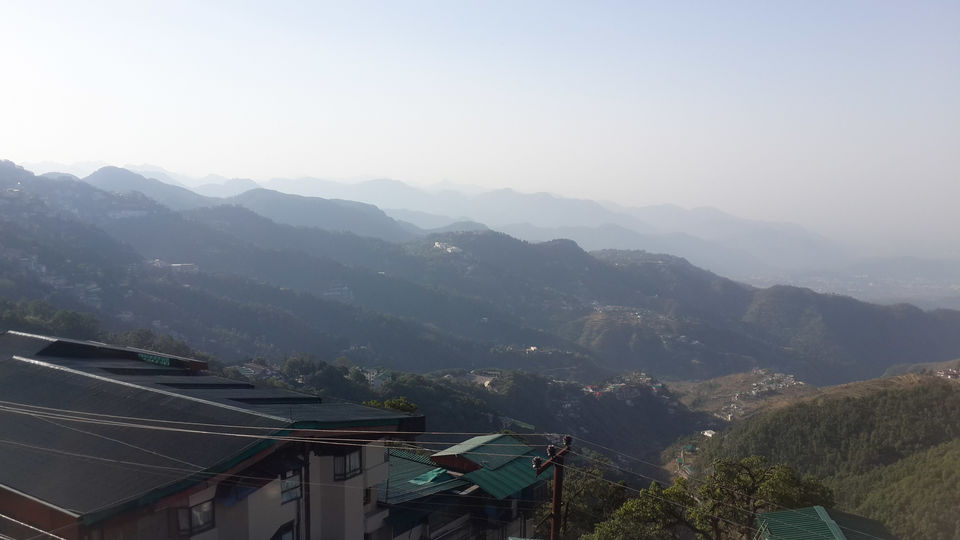 While I am traveling, I love to hear stories about random acquaintances I met down my way. The conversation from minutes sometimes changes into hours. Such experiences have a message, and I feel this is one of the greatest lessons we get from life. Mentally be prepared for a few surprises during a tour; either you will bump in an unexpected situation, or meet strange people around. But I believe you should smile and carry it as an experience, or a gift for a lifetime.
I'm sure most of you would agree, as you travel you meet random people, face uncomfortable moments, at times things will not be as planned, some bad experiences, still in the end, you would like to extend your stay. Travel teaches you to get over, stay humble, and embrace the value of your bad experiences.
Coming back, one amazing thing you can do here is to rent a motorbike or a car at a very cheap cost. As bike rides are popular in the hilly regions, it becomes easy, especially to travel at your convenience. Back here, you can admire the different sides of Queen of hills and plan your accommodation, routes, and tips as I share.
To my northeast, there were Himalayan snow ranges, and to my south, breathtaking Doon Valley and Shiwalik ranges.

So, where was I this time?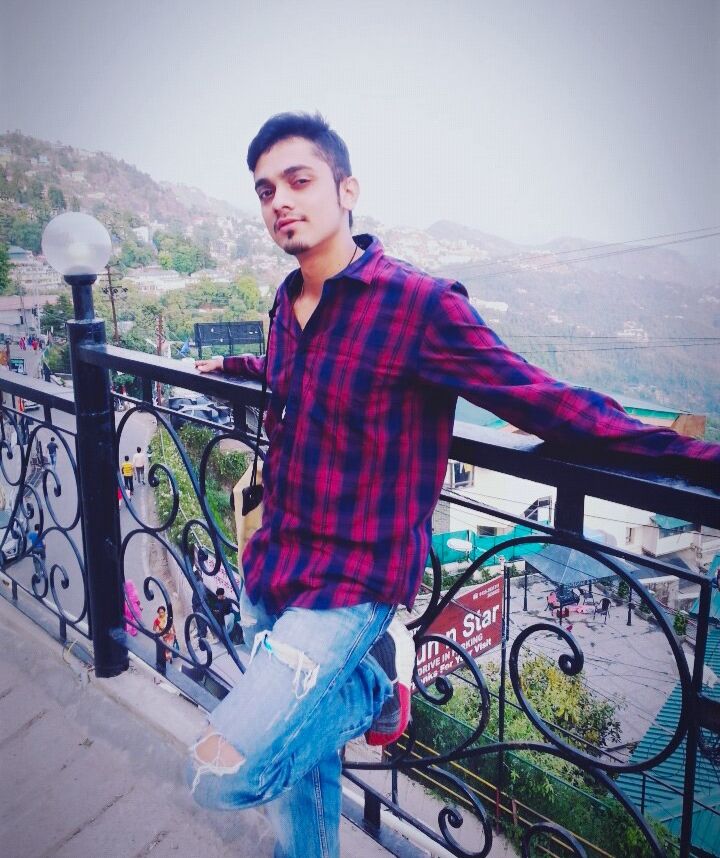 I was at a place known as the Queen of the hills, located in Dehradun district called "Mussoorie"; where I was searching for unusual or unexpected situations. So here is the list of must-visit places to plan your trip and the things that you should not miss around this region.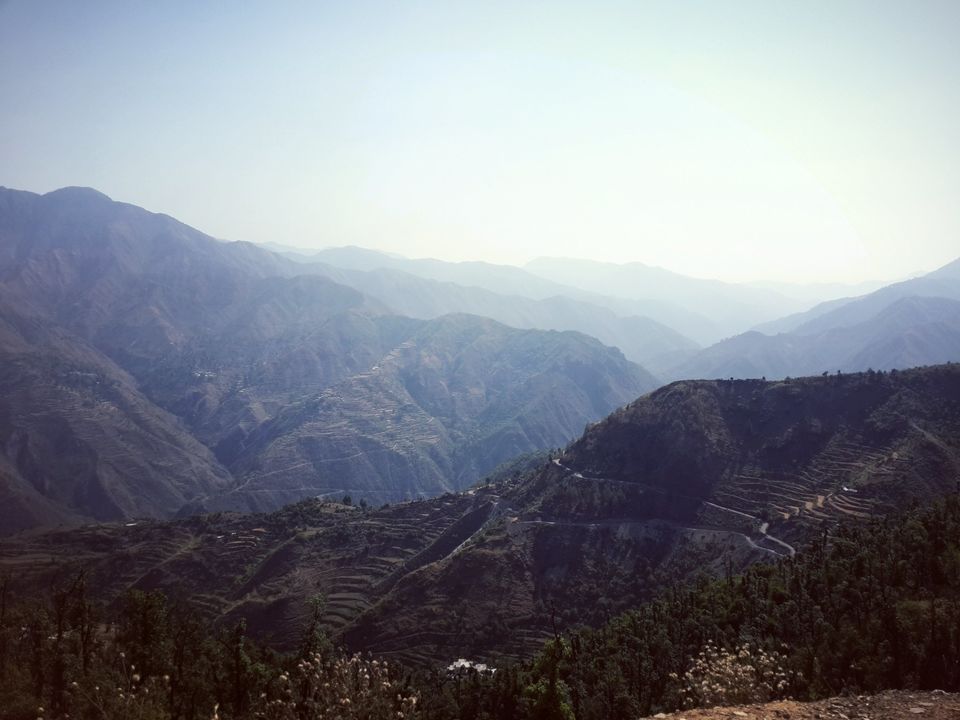 The captivating view of the Jharipani road and waterfall just 7 km away from Mussoorie leaves you shivering. The icy temperature gives you a moment that makes you feel your blood is traveling upside down. The silence, the tranquility of water, and the gentle breeze remind you of the stories you walked through every new dawn. It was one of the best mornings I ever experienced.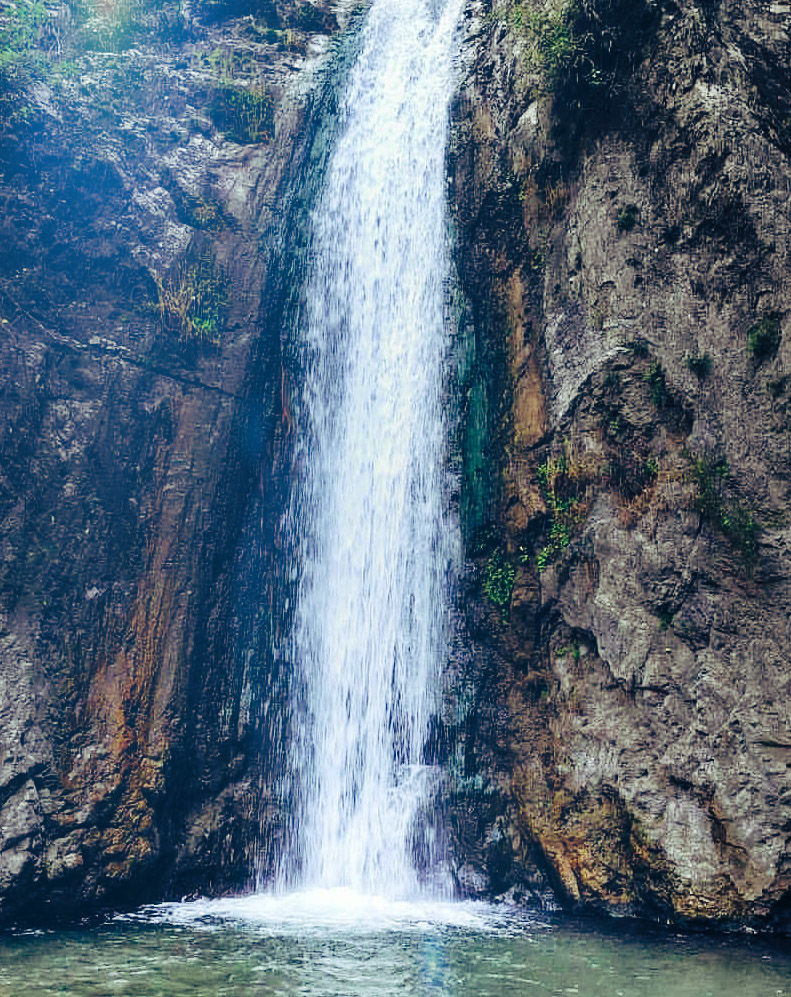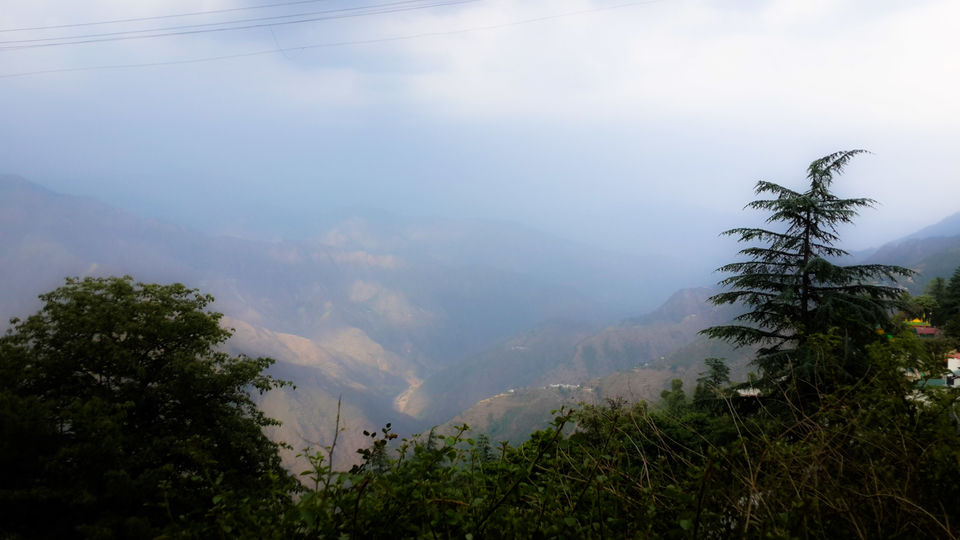 I think some of the most impressive views in Mussoorie are from the Kempty fall. It is one of the top waterfalls in India, located on Mussoorie-Yamunotri road, approximately 13 km from the Mussoorie township. The scenic beauty and the streets while traveling, in my opinion, is worth it. Everything was adorable, the water is crystal clear, flowing through the mountain stream, clean environment, and the stretch towards kempty fall was incredible to watch.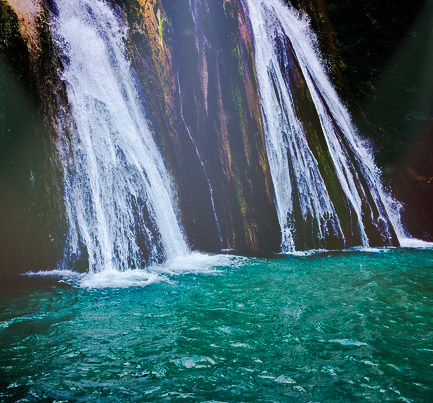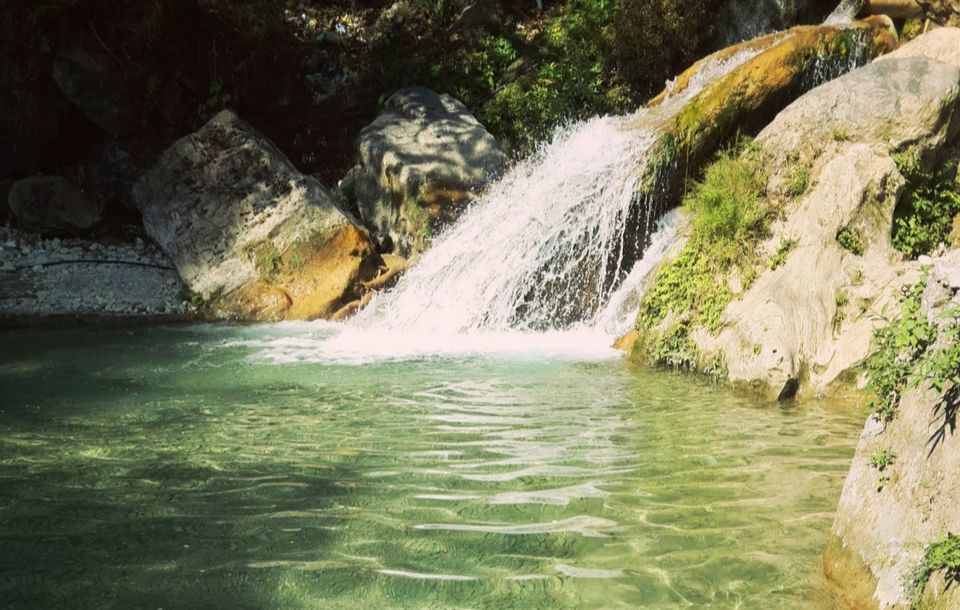 A guide described, it is here since 1835 as a leisure destination, developed by a British officer named John Mekinan. The name Kempty Falls has derived from Camp Tea – a place where the Britishers arranged tea parties.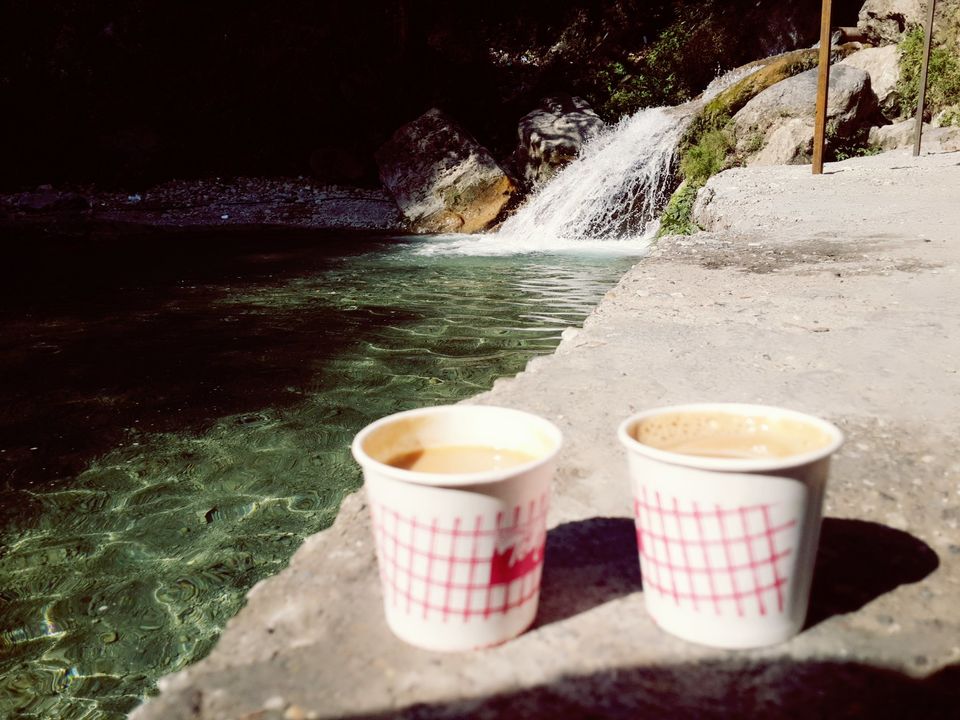 So, I highly recommend a visit to the Kempty fall; you can either arrive by cab or motorbike or board a bus near the library bus-stand from the heart of the township.
Want to fly in Mussoorie? A hill station in the foothills of the Garhwal Himalayan range near Mussoorie lake will give you an opportunity. If you are scared of heights, you need not worry because all precautions are taken to ensure you get the best experience. Your fear of heights will vanish within a minute when you fly through the mesmerizing view of majestic scenery. The scenic natural attraction is more than just hills, don't think it's tried and tested truly by me.
The adventure sport is affordable the cost differs as per fly time and seasons, it cost ranges per head from 1800 to 5500 Indian Rupees (INR).
Happy Valley is also known as Mini-Tibet. It is one of the top sightseeing places. You can explore the Buddhist temple and the Tibetian culture.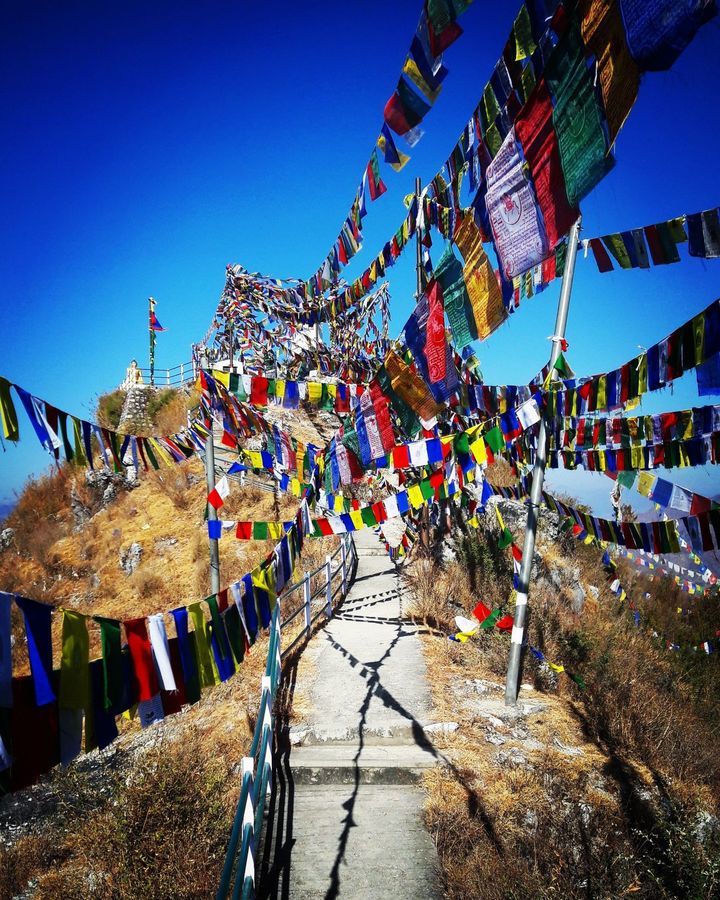 The history says, in 1959, when the 14th Dalai Lama visited, many Tibetans came along and formed a home in this small town. The legacy is carried and can be seen in their architecture, beautifully carved paintings, in-numerous idols of Lord Buddha, and meditation hall. Therefore, this place is famously known as "Mini-Tibet".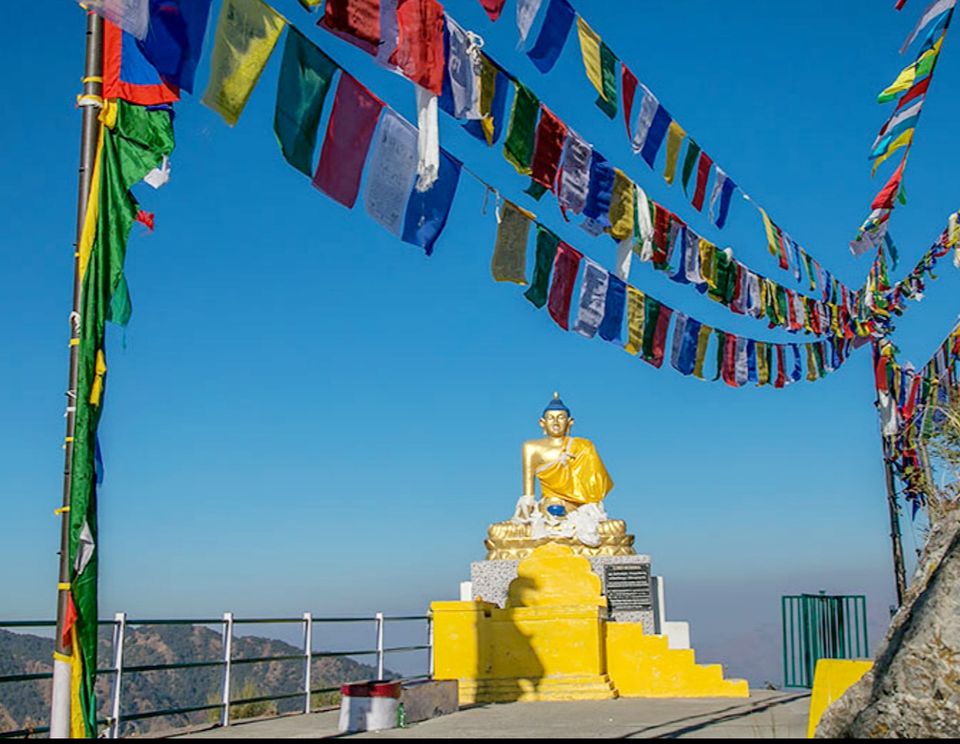 How is it possible if you visit a new place, you won't buy anything for yourself, or dear and loved ones? A perfect place for Shopaholics. The mall road itself is a unique place built during the 1800's.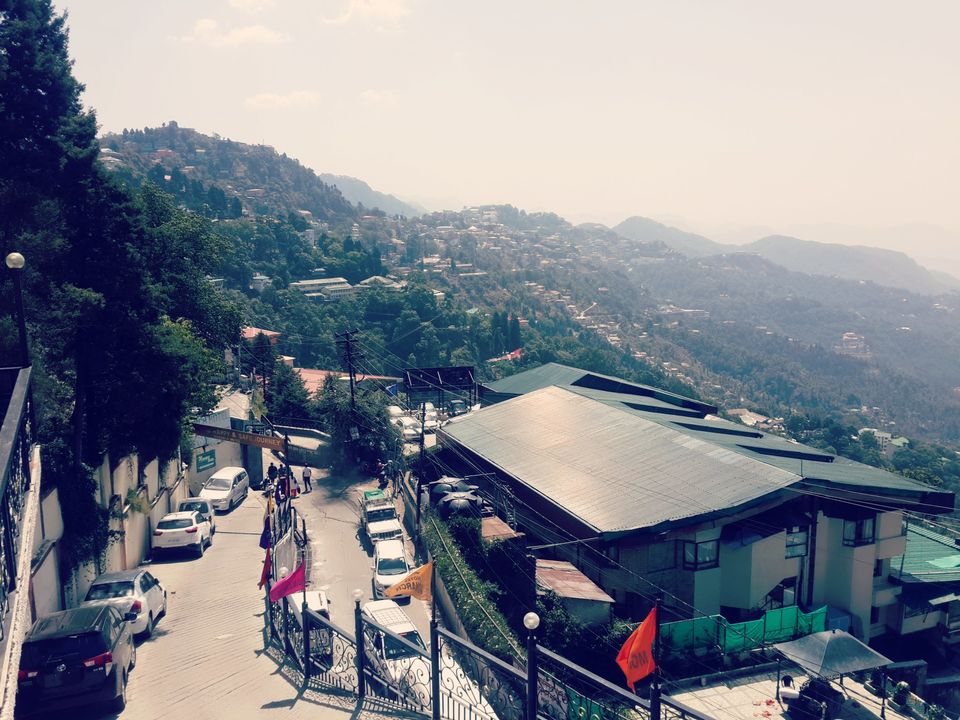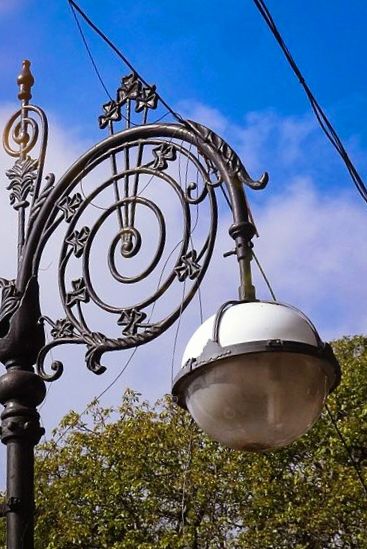 The streets are beautiful, on one side you have several shops, and on the opposite side, you have vintage light pole with the view of the city. Shopping in Mall road could be a fun part, during nights it's usually quiet. Moreover, the Mall road connects the cable-car from where you can see the peak of Kedarnath, Badrinath, and Nanda Devi.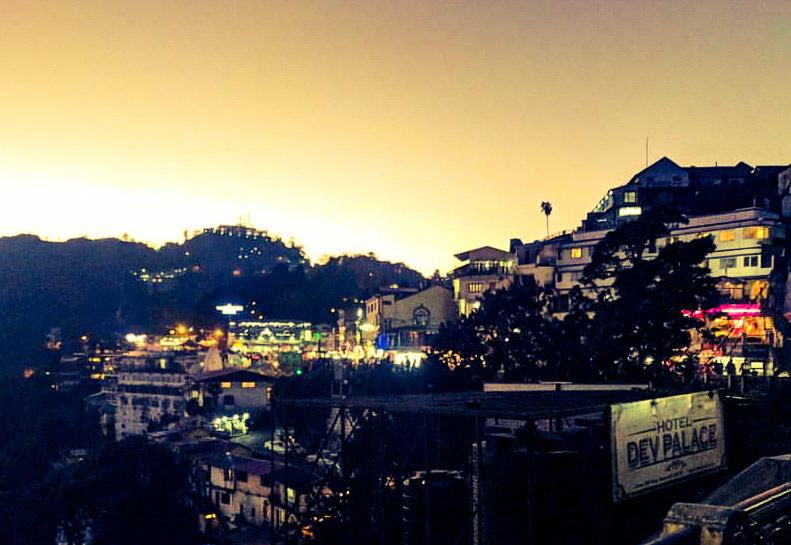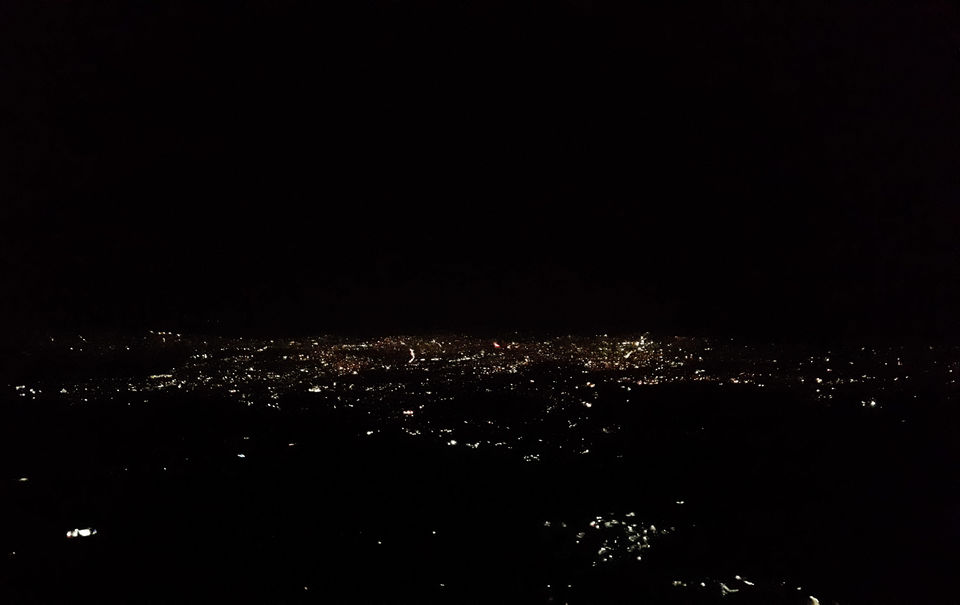 One of the best tourist attractions is a beautiful artificial lake. Tourist visits to enjoy boating and take the mesmerizing scenic views. Around the corner of the lake, some handful of cafe's and restaurants welcome you with traditional food items. I took a quick tour around the lake, a cup of coffee alongside its stretch, enjoying one of the joyful crowded places of Mussoorie.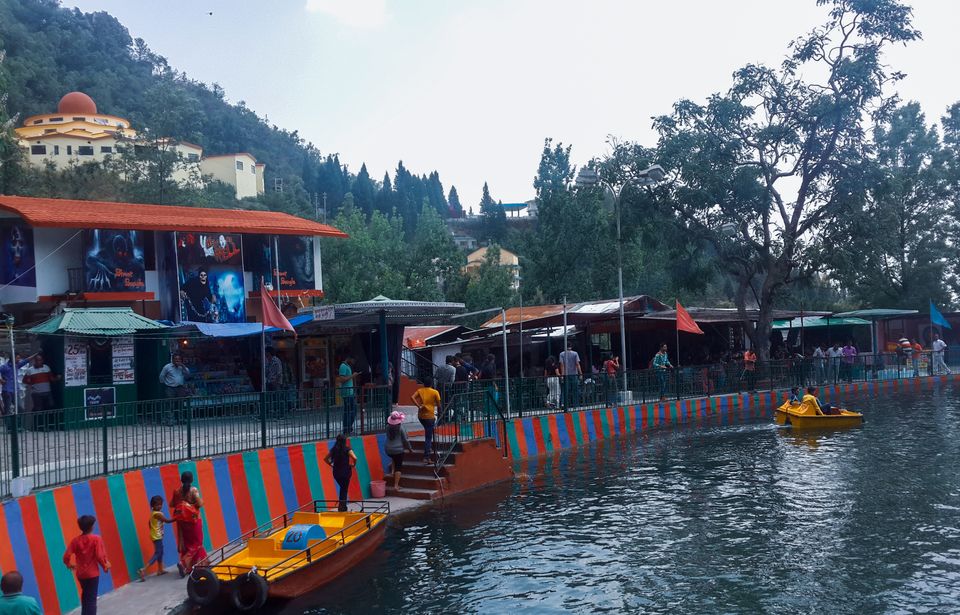 The real magic, however, lies in the landscapes and view of the Himalayas from an observation deck at the roof-top of a cafe. It is the highest point with an altitude of 2,290 meters above sea level.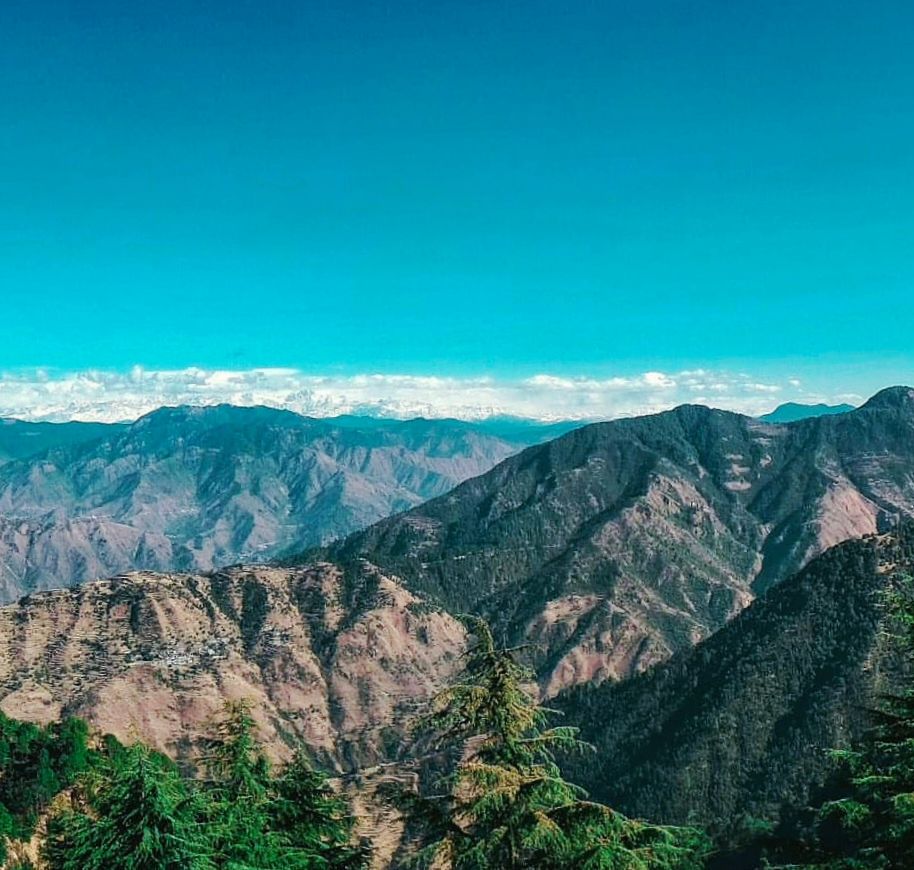 With no trains, cabs, or buses running across the top, stroll through the beautiful street, this is the main reason it has retained its charm. It's a joy for those looking to escape the crowd and explore the hidden gem of Mussoorie. In Lal Tibba, a Japanese telescope is installed at the edge to give visitors a clear view during all year seasons.
Visit one of the oldest hotels around 120 years old that give tremors to the believers. The localite said, there was a mysterious murder of Lady Garnett-Orme in one of the rooms, since that day people experienced something unnatural. Hence, it listed as one of the haunted places in Mussoorie.
But the interesting point is, the hotel is still open for you to book a room, and not everyone feels the same. You may experience nothing!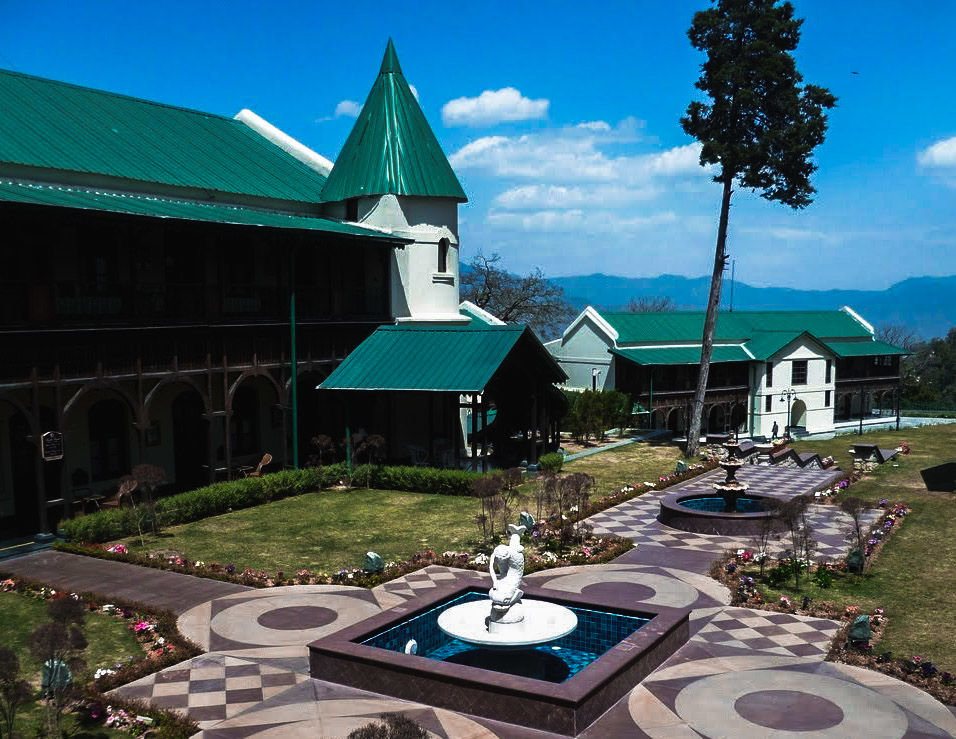 Nag Tibba Trek has commenced for the beginners. It lies in the foothills of the Garhwal Himalayas, which are found to the North-east of Mussoorie. Interesting is, its at an altitude of 3048 metres.
If you want more information on Nag Tibba Trek, copy and paste the link in your browser, https://indiahikes.com/nag-tibba/
You will have to book in advance, Solo travelers you will find some good company!
Where to stay in Mussoorie?
If you want to book Budget rooms in Mussoorie, here's the tip, the best time to visit is from June to November. As its a tourist place, the offers and pricing differ with the season.
For the best view of valleys, near to mall road and bus stand, hotels near library chowk will suit you. I stayed in Hotel Monarch, it's at a great location, during the off-seasons you get decent discounts. For solo travelers, cheaper and cozy rooms with good hygiene are available on OYO rooms.
How to get to #Mussoorie
1. If you want to travel by Air,
– The nearest International Airport is Indira Gandhi International Airport in Delhi that is 294 km (182 miles) away. From Delhi, it is the capital of India from where you can book a bus from various apps. Travel time will be approximately 8 hours; or you can hire a private cab, this will save your time but could be an expensive option.
– The nearest Domestic Airport is Jolly Grant Airport in Dehradun that is approximately 60 km (37 miles) away. Here, from Dehradun airport, you can get a mode of local transport or a cab to Mussoorie city.
2. If you want to travel by Rail route, the nearest railway station is Dehradun Railway Station, located around 34 km (21 miles) away. The rail route connectivity is the best all over India. After reaching Dehradun, either you can hire or share a local cab for Mussoorie.
3. If you are looking for a Road trip, the connectivity is excellent via several cities and small towns of north India. The heart of Uttarakhand connects NH 87 and NH 109.
Daily bus or cab service is also available from New Delhi and Kathgodam. The most convenient way is to board an overnight bus from New Delhi.
If you like this blog, do share! Go to comment section or message me on Instagram and tell us about your experience, suggestions or if you need help to plan a trip. I'll be happy to help!