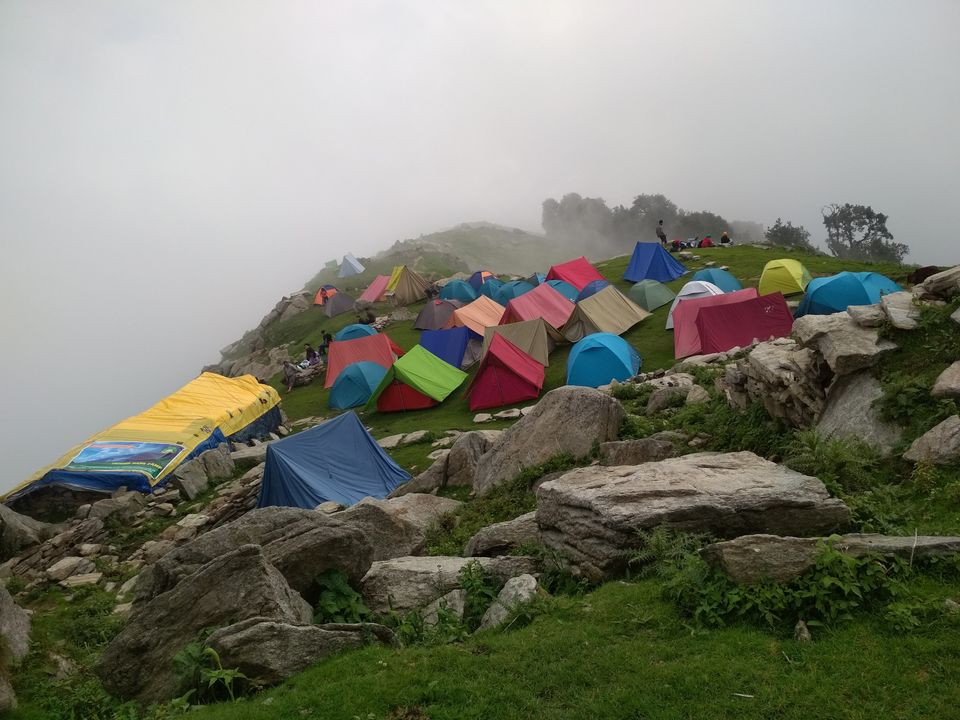 Working from last one year in MNC. It's not easy to go with the flow. You have to take a round trips to almost weekend so you can start your work from Monday mornings and keep that energy save for upcoming weekend. I'm living in Gurgaon. I still have that homesickness but yes I have overcome a lot only by traveling and exploring. When the third weekend came after settling my some of the stuff and finding a new place to live in, I have started my very first journey. A trip to Mcleodganj, Triund Trek. The place has scenic views just giving a calm to your eyes and your mind. I started my journey after Friday office going back to Noida from Gurgaon at my cousin's place. And from there we have to head with some of his office colleagues to "majnu kaTeelaa" from where we get the bus. The trip started with most of its amazing views and by morning 11 we reached Dharamshala. And after one more hour, we are at mcleodganj. Looking kids going to school. Sellers selling fruits and corns. Many more tourists bike riders group it's just making more enthusiast what this place has more to show. We stayed at the hotel and view from hotel amazing. I can see the mountain covered with clouds and see the top where we have to go tomorrow for trekking. I sat in the balcony and found some me time. 
After taking a shower we all headed for sight seeings. We started with a famous waterfall "bhagsunag" and next headed to shiva's cafe. And after exploring to local market we get back to our rooms and the party began. The next morning at 6 we were out at balcony as one don't want to miss the sunrise. And by 7 we all were ready as we need to catch our guide for the triund trek. By 8 the journey begins. The first 3 km its literally hard then at some point you will try to give up. But after the check point, the trail is easy.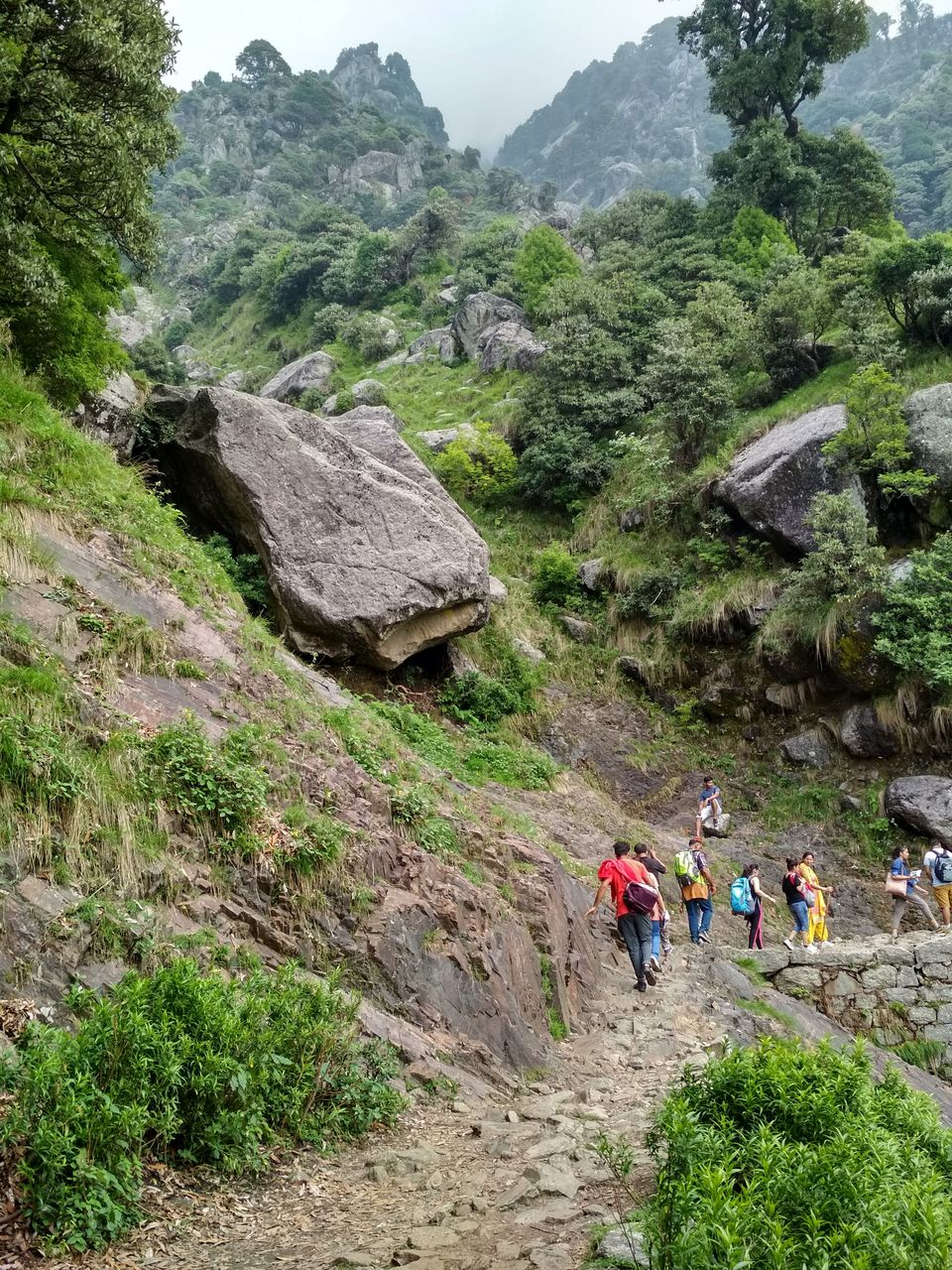 You can see the nature playing around. Suddenly you see the fog and within sec there is nothing. You can also surround with Unexpected waterfall but you will find some maggie point which you want to have @50rs but at a time it worth and you will know the reason why once you go there.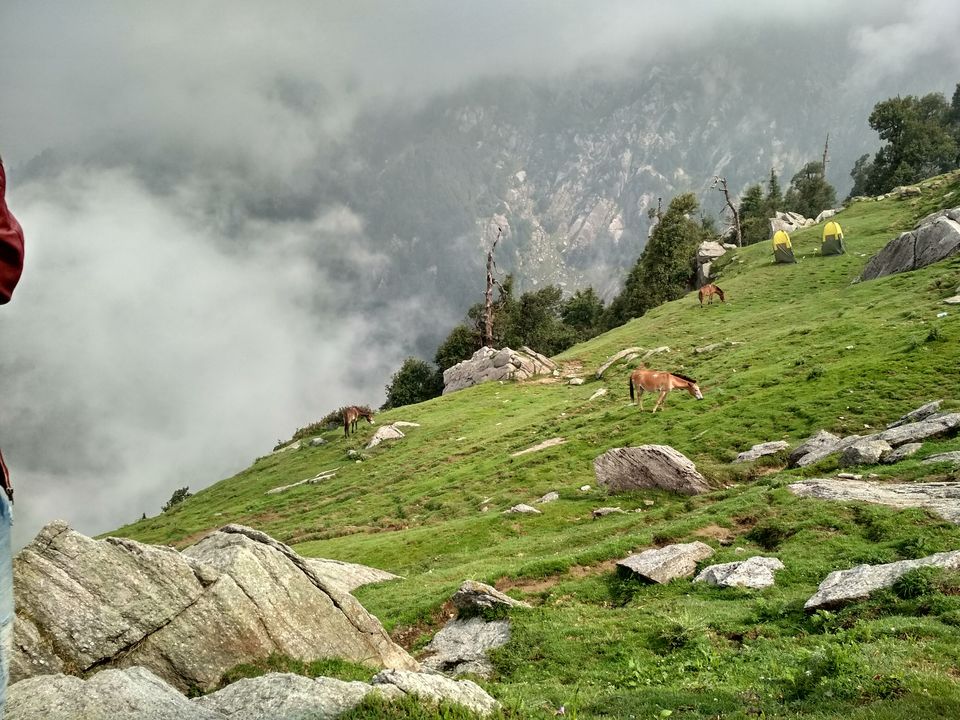 When i reached the top i found the journey the path that I took it's worth. My eyes was wide open and it was like is all this real, but yes it was.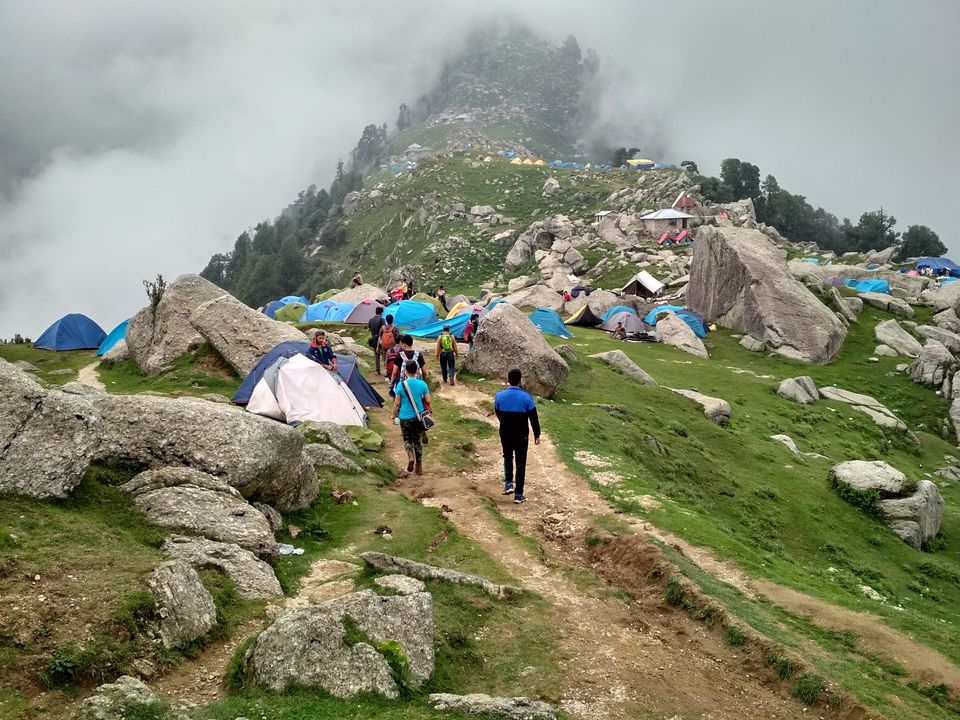 After calming myself from the excitment I took out a pen and paper and wrote one thing "It's just started, many more to come". We stayed in camp under the stars, sky. Crazy people moving around you, playing their sound tracks and there you get some time for yourself just capturing all single moments not from the camera but from heart too. Next day we came down from the hill and after taking lunch and exploring to some more shops and finding some monks at dalailama monastery. We took the bus back and headed back to delhi. It's Monday morning, again back to the office. More you travel more you find yourself. Ready for the next trip. Go ahead it's never too late.