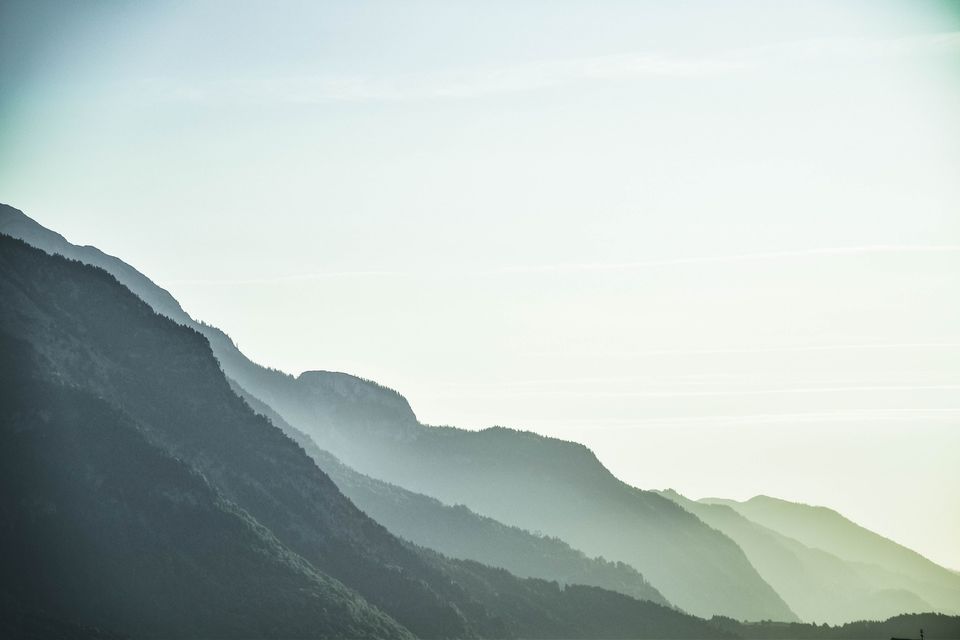 Triund Trek is situated in the laps of majestic Dhauladhar range which has the perfect view of snow-clad Dhauladhar mountains on one side and the evergreen Kangra valley on the other side. With the ever-growing interest of trekking among the youth of India, Triund trek has easily grown into one of the most popular trekking spots in Northern India due to easy accessibility and relatively easy trail when compared to others.
Why did we choose Triund?
Anyone from Chandigarh and Delhi can do this trek over a weekend without even taking a single holiday or without waiting for a long or extended weekend and that was why we (me along with Naveen, Nitin, Sumita, Julius & Aurelie) chose this trek over other options. It was the month of April 2018 and at that time there were no restrictions on camping in Triund.
Julius and Aurelie had come for a month-long official visit to our Gurgaon office where me, Naveen and Nitin worked while Sumita is a close friend of Nitin. As Julius is a keen hiker, he had already planned a hike in Nepal for two weeks after his stay in India ends, so we decided to show him a glimpse of trekking in the Indian Himalayas before his Nepalese Himalayan escapade began.
Reaching Mcleodganj
If you are travelling from Delhi to Mcleodganj (which serves as the base of this trek) then your best option is to go by Volvo bus if you are looking to travel comfortably within a tight budget which is what we did. We had booked an HRTC Volvo bus which started from Delhi around 6-7 in the evening and dropped us at Mcleodganj bus stand by 6 in the morning the next day.
The other option which you have is by rail and air. If you are travelling by rail then you have to get off at Pathankot and catch a cab or a bus to Mcleodganj or Dharamkot. If you are travelling by air, then you land at Gaggal airport which is hardly 10 km from Dharamshala and is well connected by flights from Delhi, from there you have to catch a cab or local bus to Mcleodganj or Dharamkot.
Getting started
As Naveen was the one who had booked the guides and accommodation through Thrillophilia, he was the one who was in touch with them and took us to their base. Once we reached there, we quickly got freshened up one by one and by the time we were all set, piping hot breakfast was served.
Once this was all done, we started from Mcleodganj to Dharamkot (from where the trek actually starts) which took us 15 mins by walking after we took a shortcut to reach there. You can also catch any local vehicle from Mcleodganj to Dharamkot as it is hardly 7 km through road, but we preferred to walk through a shortcut which took around 30-40 minutes as it also set the tone for the climb.
The climb to Triund Top
The trail to Triund was easy and comfortable for the most part, it is not until the last 2 kms from where the climb starts challenging you a little bit. So for a major part of this trek I along with Julius was cruising through that trail and it took us some time to realize that we had left the rest of the group far behind. Once we realized that, we decided to take a break until others caught up to us.
As we were waiting for them Julius decided to take a short nap, however, that too was short-lived as time and time again some locals were keen to take selfies with him. By the time everyone caught up with us our break was extended to 40 long minutes and we started once again. We took a small break once again to have some tea and as soon as we started we began to experience little drizzling.
By the time we reached the challenging part of the trek, the drizzling had turned to a proper shower which made our climb even more challenging. The temporary raincoats which we bought just before our trek began from our guide were not of much use in this pouring rain and turned out to be a pure waste of a hundred rupees.
By the time we reached the Triund top, the sky cleared a bit letting in some sun and the wonderful view of the Dhauladhar ranges. This led to us thinking that the weather had turned for good, little did we know that it was just a false hope.
The stay at the Triund Top
From the time we reached Triund (which was about 1 PM) till the sun finally set, it seemed that the sun and rain were playing cat and mouse making the weather extremely unpredictable. Every time the sun came up and we finally mustered up the courage to go out of our tents and enjoy some views, the rain would come with more zeal making us rush back to our cramped tents.
By the end of the dawn, the place had become completely misty. There was so much moisture in the air that we could not even get the bonfire rolling. It was only after more than one hour of labour that our guide and cook combined to get some fire burning and give us some respite from the biting cold. The temperature had drastically dipped as soon as the sun had set in. In addition to that, the mist had made it impossible to catch even a single star with the naked eye.
The food provided by Thrillophilia's vendor was pretty good, especially the chicken curry. I had to admire the cook's talent as he had prepared all this food in the biting cold where even the fire was hardly burning due to the moist air. As soon as our dinner was over, we didn't waste any time getting into the tents and hitting our sleeping bags.
To continue reading the rest of our journey, please click here.