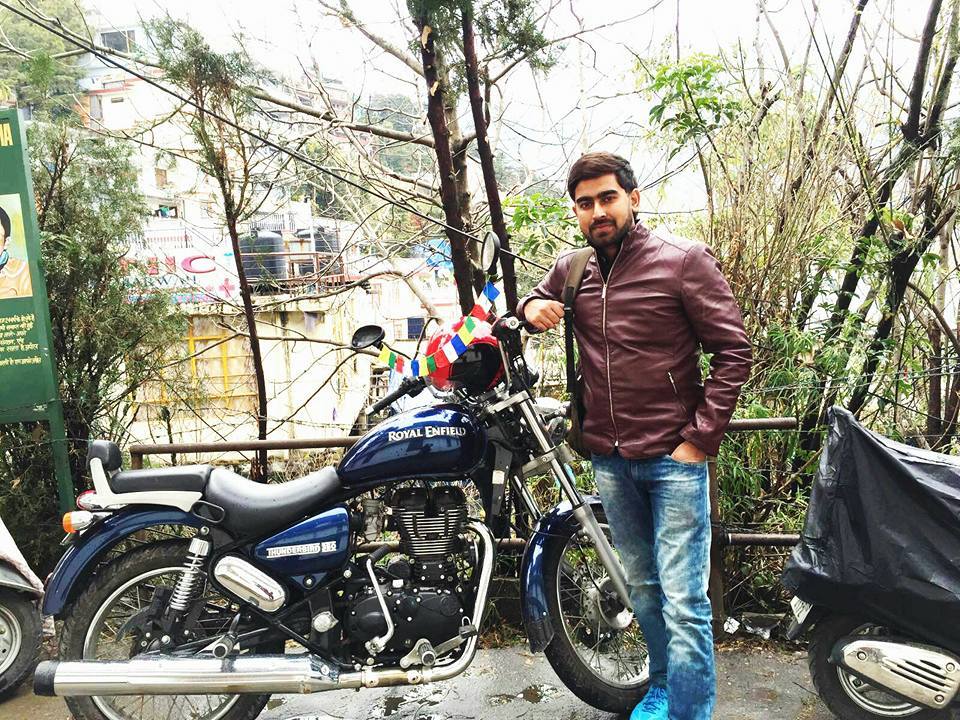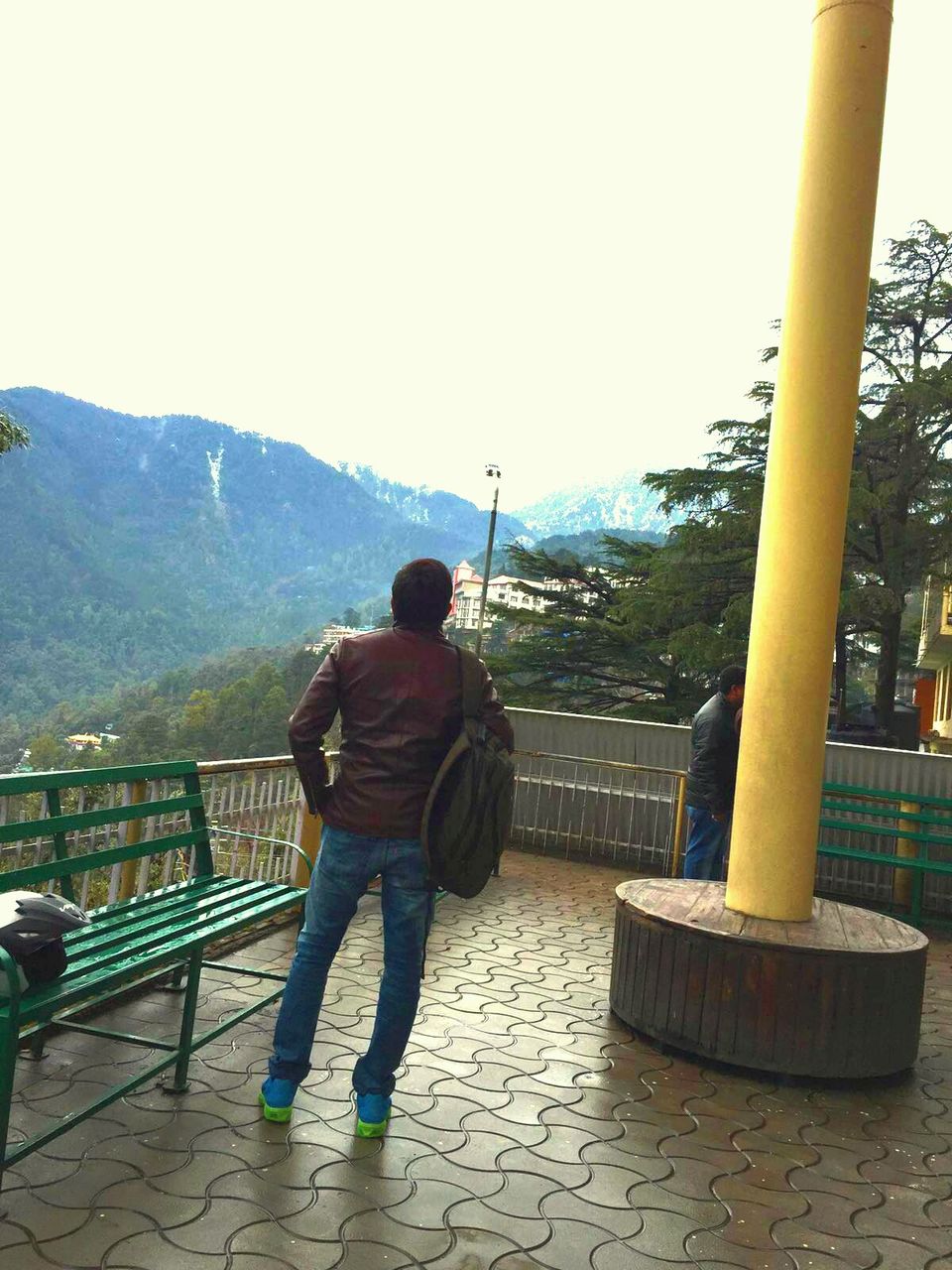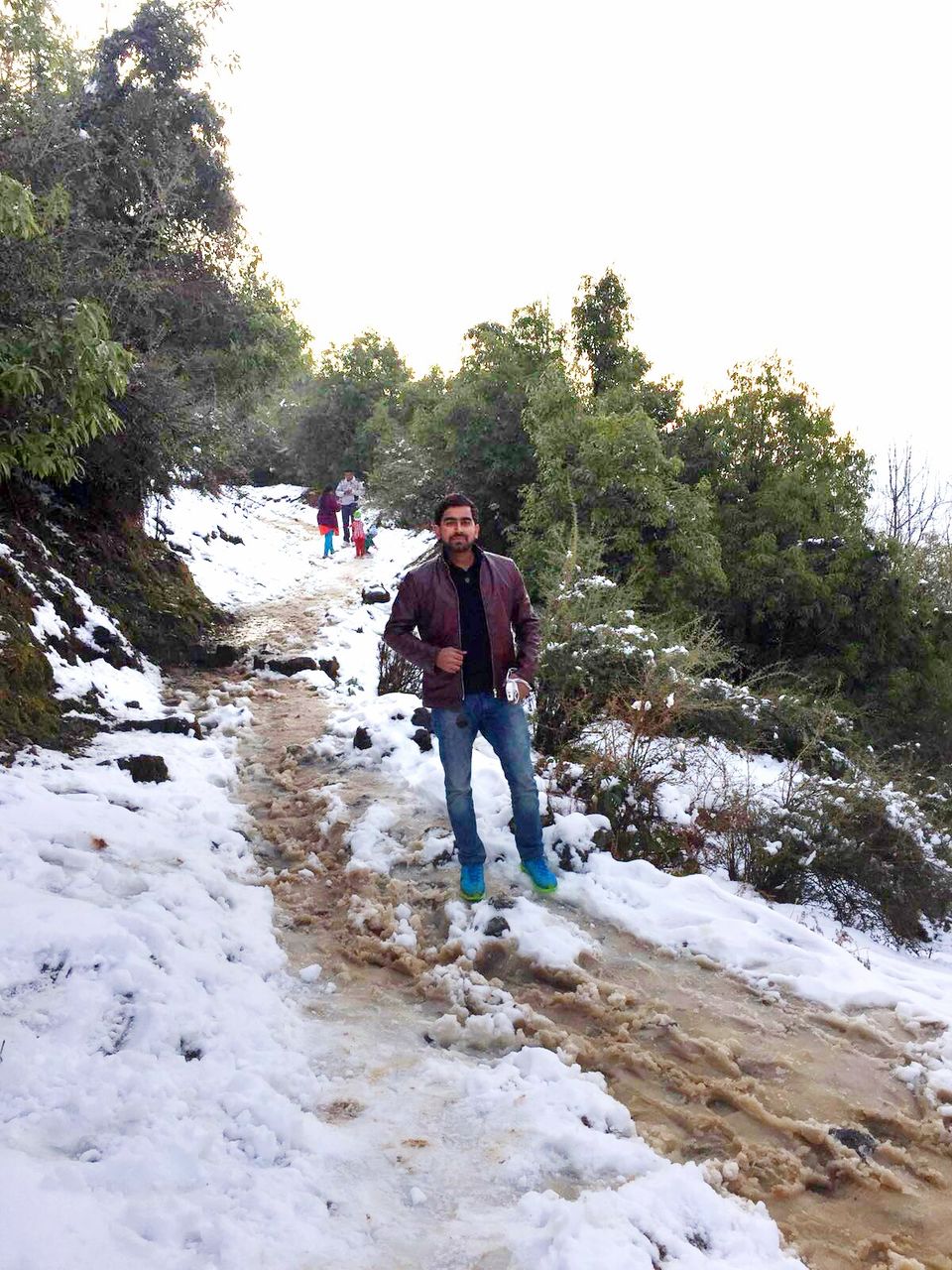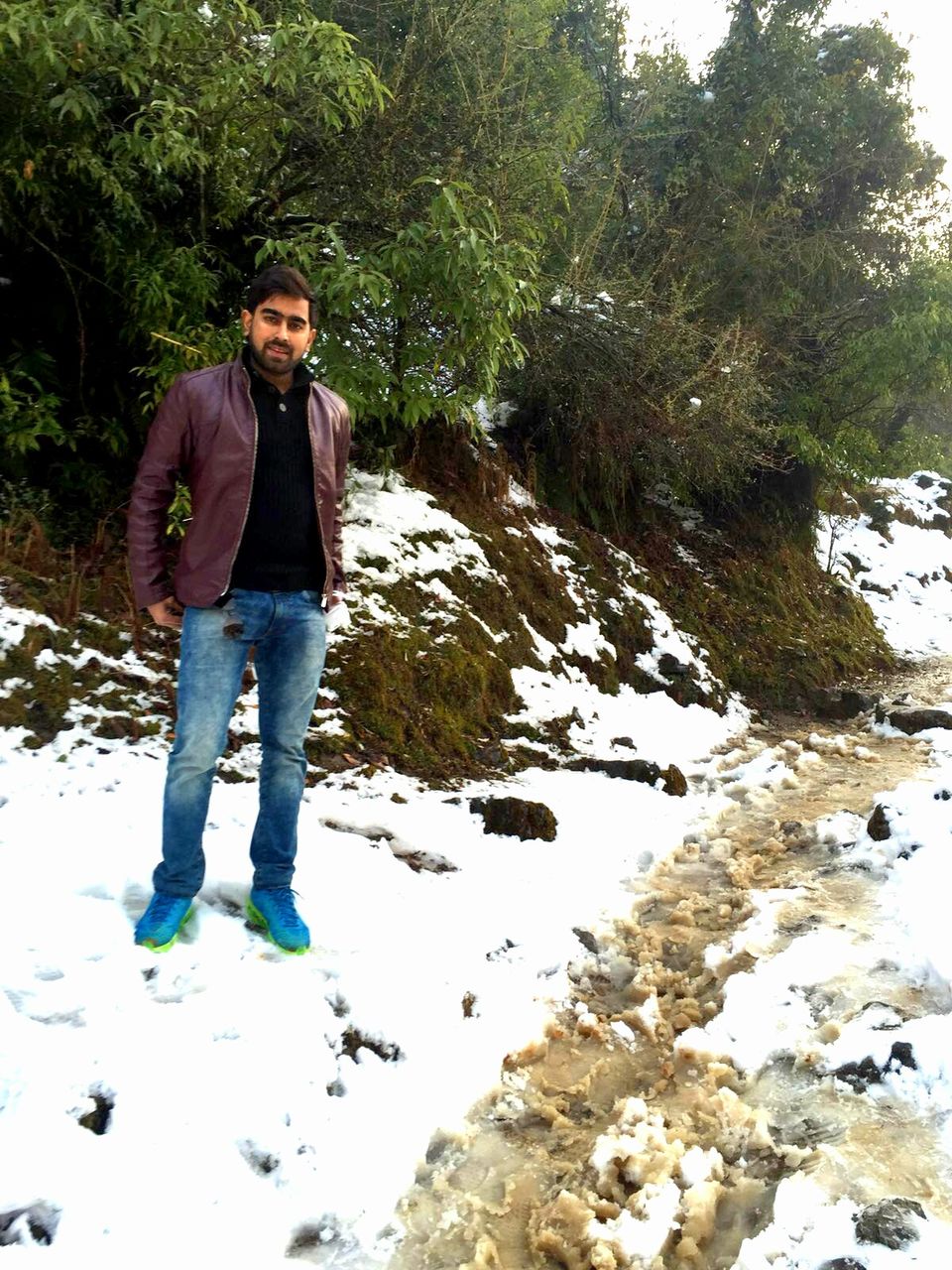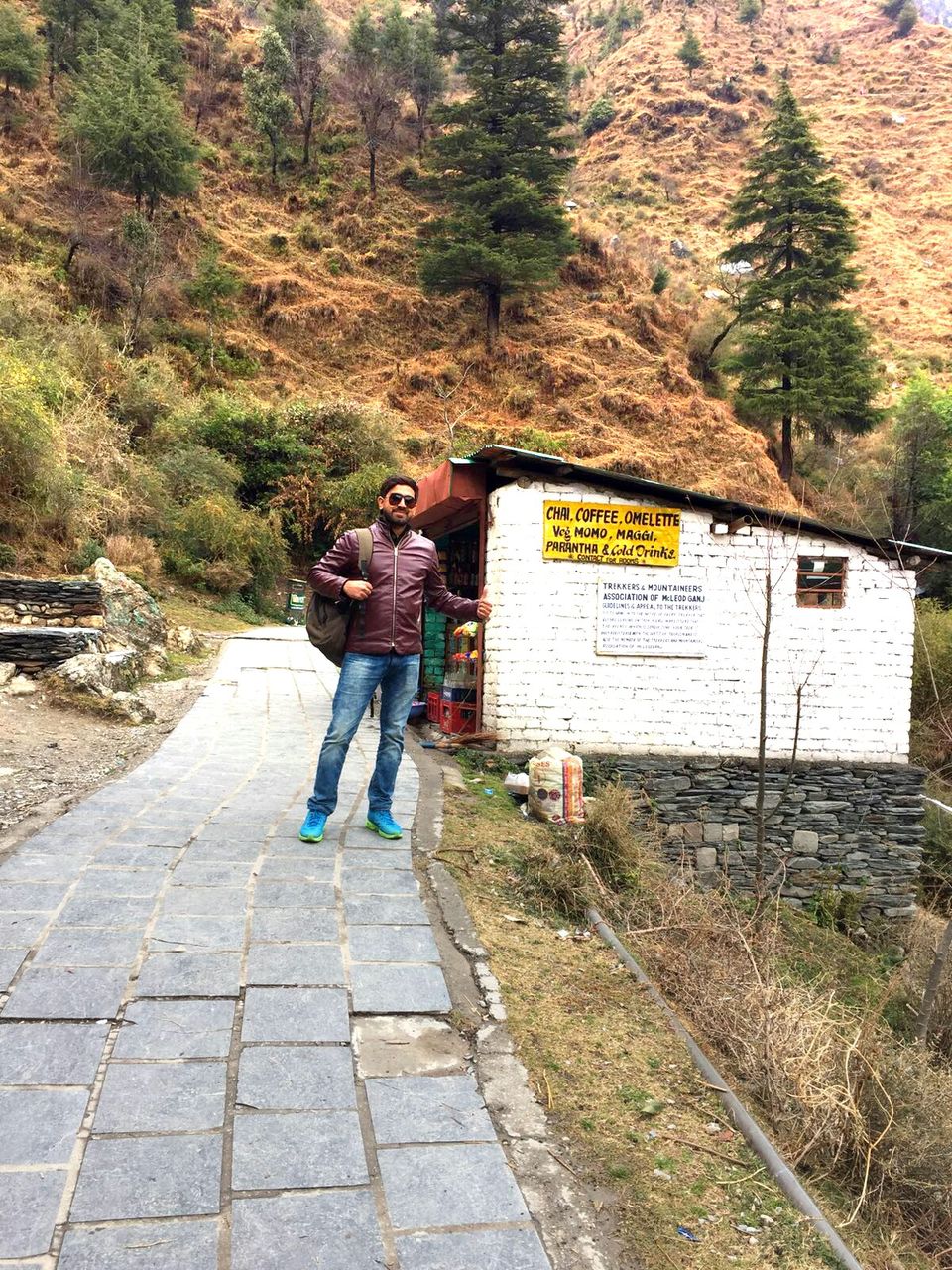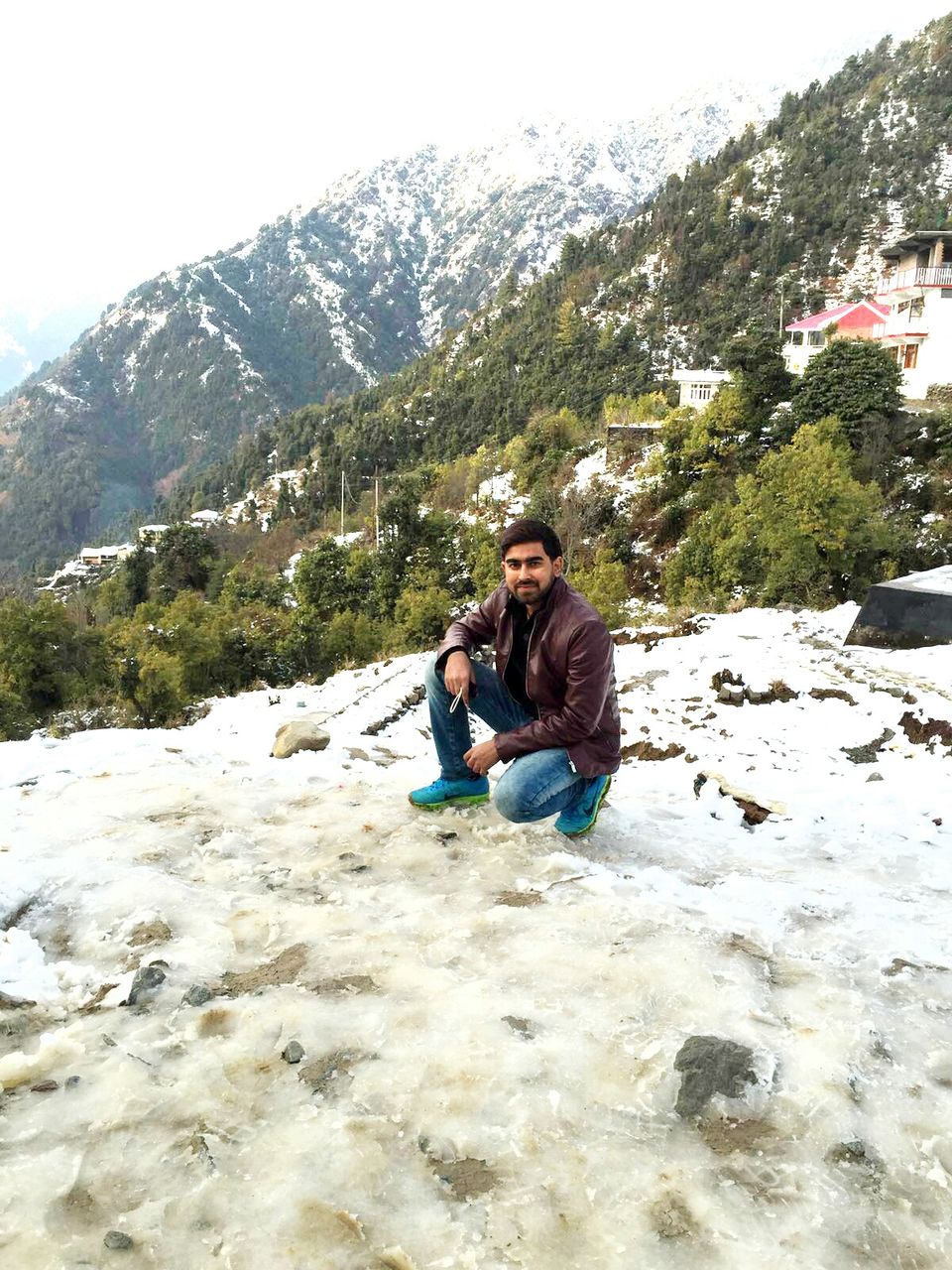 It was a hectic Friday noon post lunch. Finished all my work by 3 pm and was thinking that maybe I can go outing somewhere around. I had been planning for Macleodganj prior to a week but didn't know that it would be today. Around 4 PM at my desk, I started googling about McLeod, the places around, Culture, Food and how to reach there. With excitement to get lost in mountains, I was out of the office by 5 PM roaring on my Royal Enfield Thunderbird. I reached home, packed the essential stuff and by 6 PM I was out of my house from Sec-49, Gurgaon and the first unexpected thing that I got was bad traffic and on the go, was hit by a car from back but not to worry, it was just a push, I checked my bike and it was good to go. In another 15-20 mins, got on the highway to space up to stretch my legs. It took me an hour to reach Delhi amid the heavy rush considering it was a Friday evening and even my luck was badass as when I took a wrong diversion and got stuck in even more traffic and I wasn't feeling good when I looked at my watch clocking  8:40 pm. finally I got my way and reached Murthal around 9:20 PM. I stopped to eat and stretch my muscles as the way next from murthal is quite a smooth ride. I started again around 10 PM and drove relentlessly for the next two and half hours and I realized that I've reached Chandigarh. I found the city as I have heard and read about it, neat and clean, police patrol here and there. The temperature was chilling around 3*C and i was freezing by the time, i really wanted to continue but it's very necessary to sleep when you are going for long ride so I stopped by roadside and booked a room in a hotel to rest my muscles. 

Next morning I woke up around 9 am and without wasting my time got freshened up and left around 10.
Riding from Chandigarh is very pleasant as the roads are pretty good and you see the beauty of Punjab on the go, pleasantry. I stopped after two hours of ride for my breakfast and started again after 30 mins and without stopping reached Dharmsala around 3 pm. I always feel energetic when I ride in the mountains. The next unexpected thing that happened when my bike suddenly stopped on the way and after a few minutes of my failed attempt to start I realized that I am out of petrol and I couldn't figure out it due to some error in my fuel indicator. I stopped a biker for a lift to next petrol pump but this gentleman took out a narrow pipe and gave me approx. 500ml of petrol, A real Gentleman, isn't he? I wanted to thank him but giving money seems to be insulting him, bid a sincere adieu to his generosity and moved by. I started my bike to next petrol pump and got my tank full.
Finally when I reached Mcleodganj, i felt like accomplishing a mission, and believe me it's worth a lot more than that and joy is enough to take every pain away. Riding a Bullet at steep elevations of 70-80 degree was a real fun and roaring in the mountains felt like riding on a lion. Felt in love with, and for time being I started thinking that may be I can start something here and stay by but then we are wanderer's. Breakups, No big deal. I ate momo from roadside and then moved to my hotel MOONWALK RESIDENCY. After 2-3 hours of rest, I was out of my hotel for Shiva Café around 7 o'clock. it's a 20mins trek from bhagsu fall and I completed it with help of my mobile flashlight. When I reached there, I realized why it's named shiva café, Deep in the mountains. cool and calm. There were two lovely pets(doggies), P.S i don't remember their names. The staffs are very nice people. I stayed there up to 10pm and then left for hotel.
I had Maggie and some deserts as my dinner. The temperature was falling down very quickly. I reached hotel and before I slept, it started raining. The temperature fell to -4*c in the night and it's the first seasonal snowfall. When I woke up I saw the Dhauladhar hill in front of my hotel laden with milky white snow all around. The view worth millions i can't explain in words.
It was 7th feb, I Checked out of the hotel and went for breakfast to jimmy's café and from there I went to Dalailama temple. After spending almost an hour there I came back to Tibet cafe and i had the best momos of my life. I had my lunch and then i again went to bhagsu fall as last night i couldn't see it. after spending almost an hour there i wanted to have a look of the snowfall closely so I moved to dharmkot and from there started my way towards Triund. The road was very scary as it had rained heavy resulting snow fall last nigh. Riding on my Thunderbird however felt pleasant but then the road was heavily muddied ahead and i got hit on my Bike's left footrest by a boulder and as a result my footrest got broken. Now with my bike washed and my footrest broken with mud i finally reached gallu devi temple which was the last stop to reach as from there the snow was laden all around, and my trek to triund couldn't happen. I spend one and half an hour in the snow, took tea. while returning, It was very difficult to ride as i had to rest my left leg on the gear lever and i had to drive like that. It was around 7pm when i reached McLeodganj.
There was no hope left to get it fixed as all the welding shops were closed by that time. I wanted to return Gurgaon and attend office the next morning as there was not much things left to see and so i wanted to give it one more try. I quickly moved dharmsala and looked for some shops but all were closed and then continued towards kangra. In the way I asked a person for a weld shop and he called his friend who has a weld shop. The guy thankfully came from his house and welded an Iron rod in there. Now it was very easy for me to drive.
I started again from there with my hopes high but in a hurry i took a wrong turn towards Palampur and i realized it after 15 km of drive, i again returned towards kangra and the time by then was 9:30 Pm. I rushed from there and reached Mubarakpur around 11. stopped on a dhaba and had tea. The temperature was chilling in spite of all the protection. started again around 11:30 Pm and my next stop was a Punjabi dhaba at 2:45am just after Chandigarh on Ambala highway. Had my dinner there and refueled my bike again and started again at 3:30 am. Riding @120 km/hrs I didn't realized that i have crossed murthal and in next 30 mins reached Delhi. The time was 6 am and there was traffic on the road. It took 1 hour from there to reach my home. I slept for 4 hours and then attended office around 12 pm.