Get a train from Hyderabad to Delhi (to cut cost and this might change based on your location)
Arrive Delhi and visit the near by places
My visits are:
1. India gate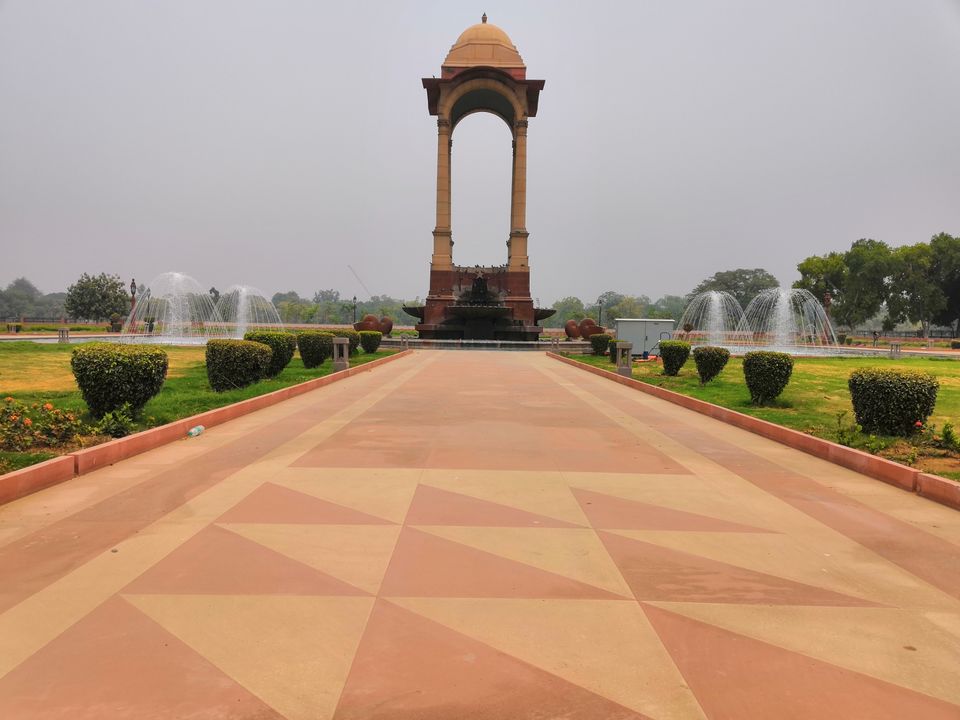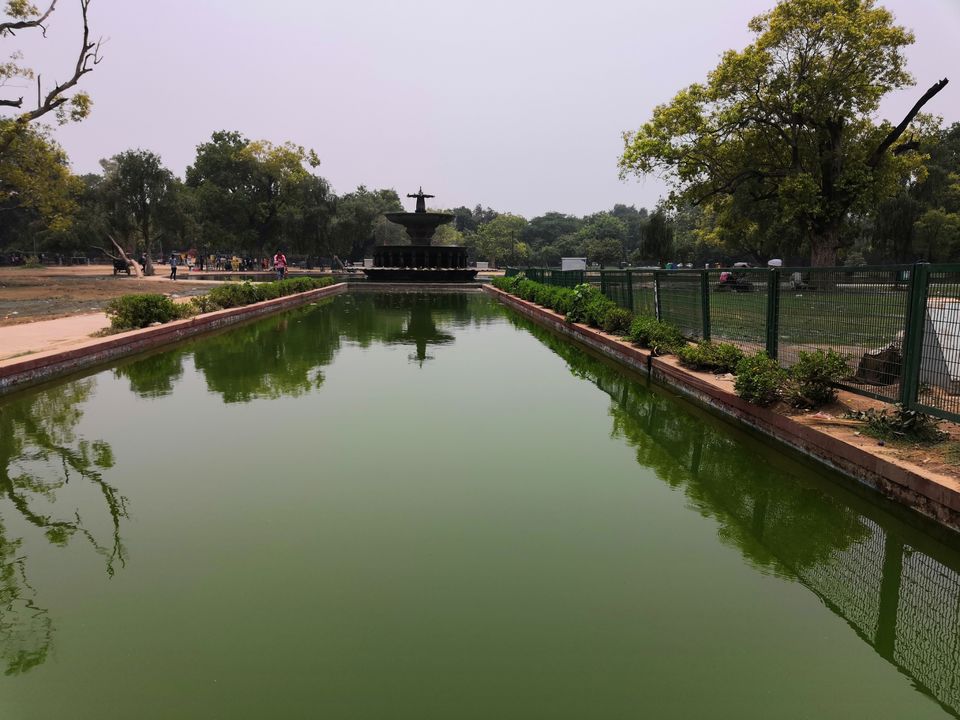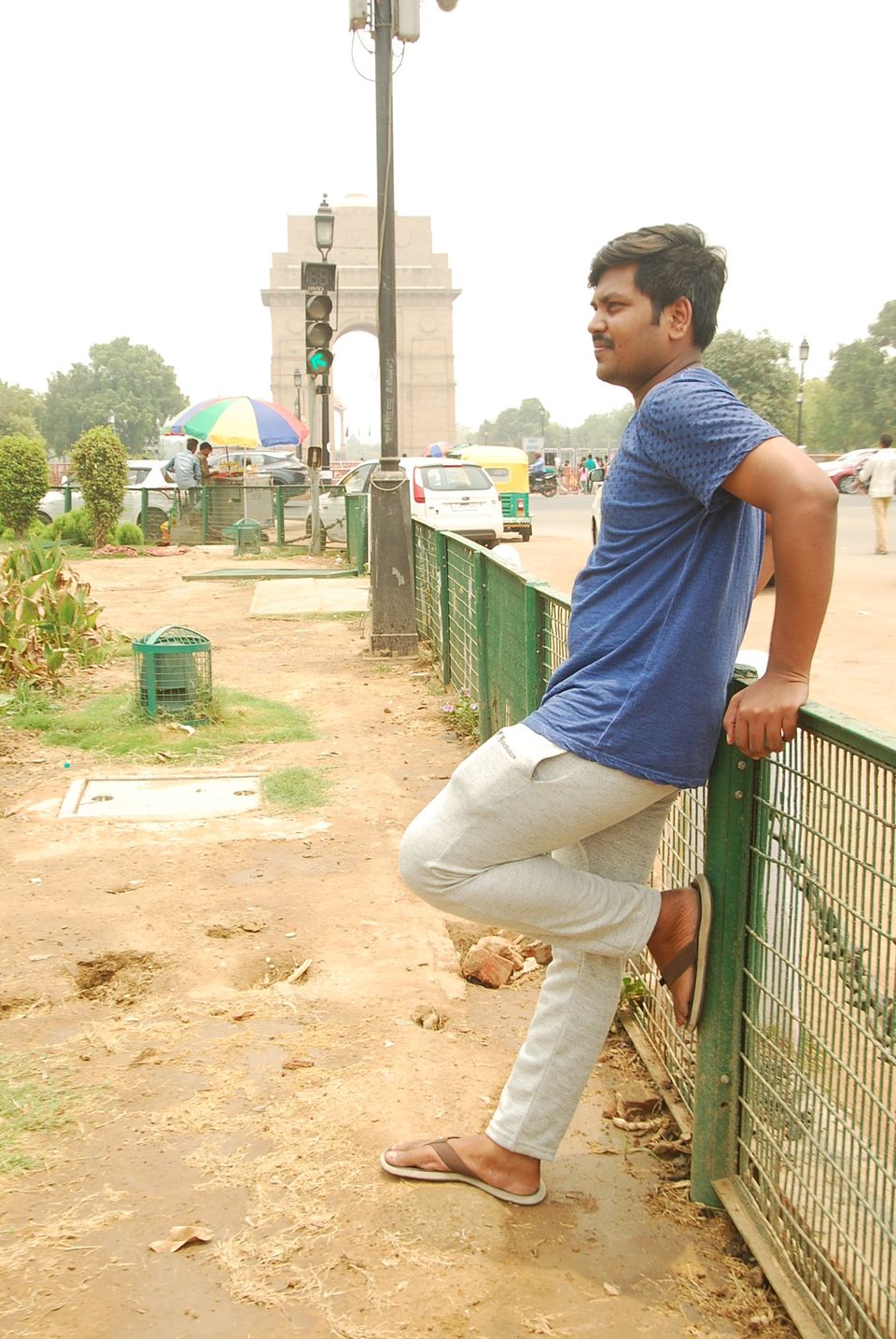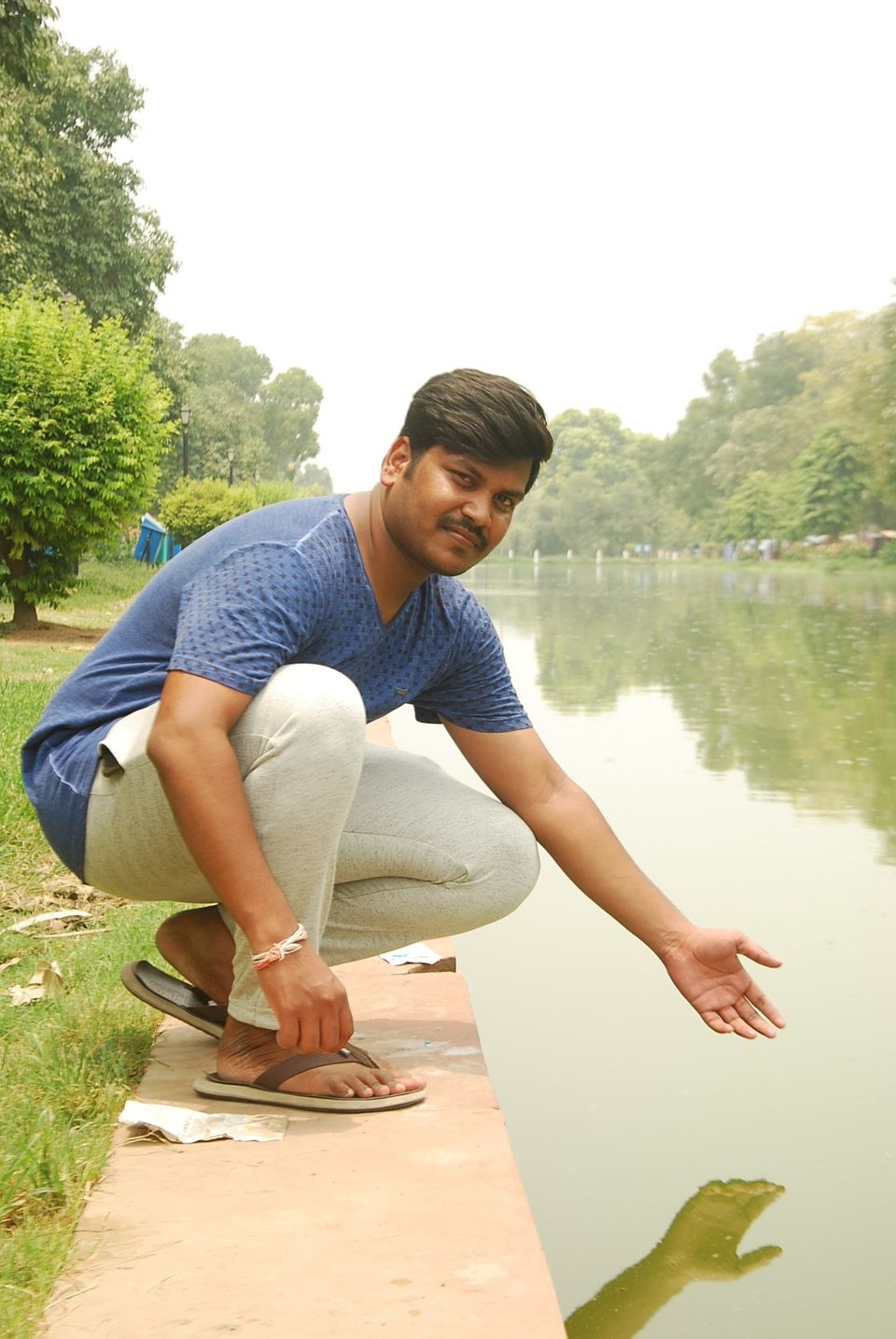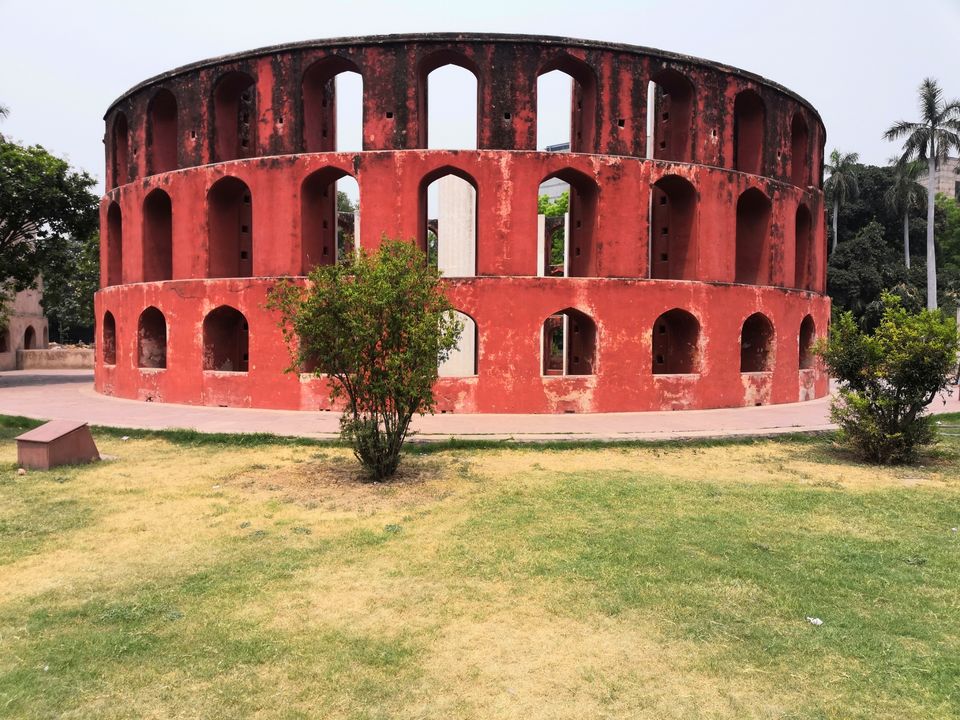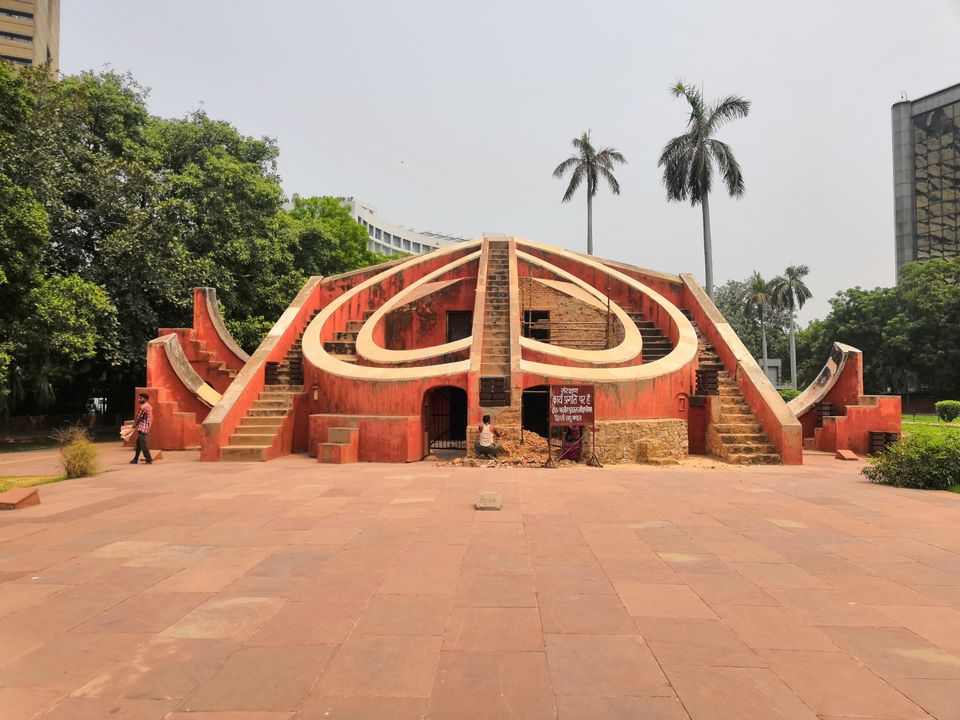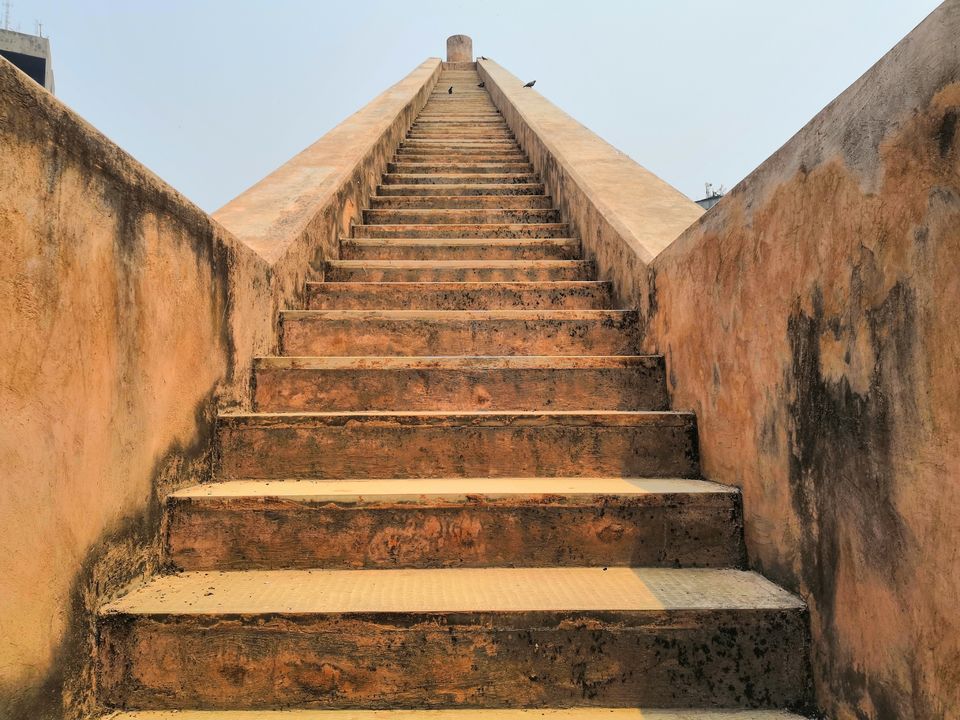 3. ugrasen ki baoli
I think in this area PK was shot I am not sure about this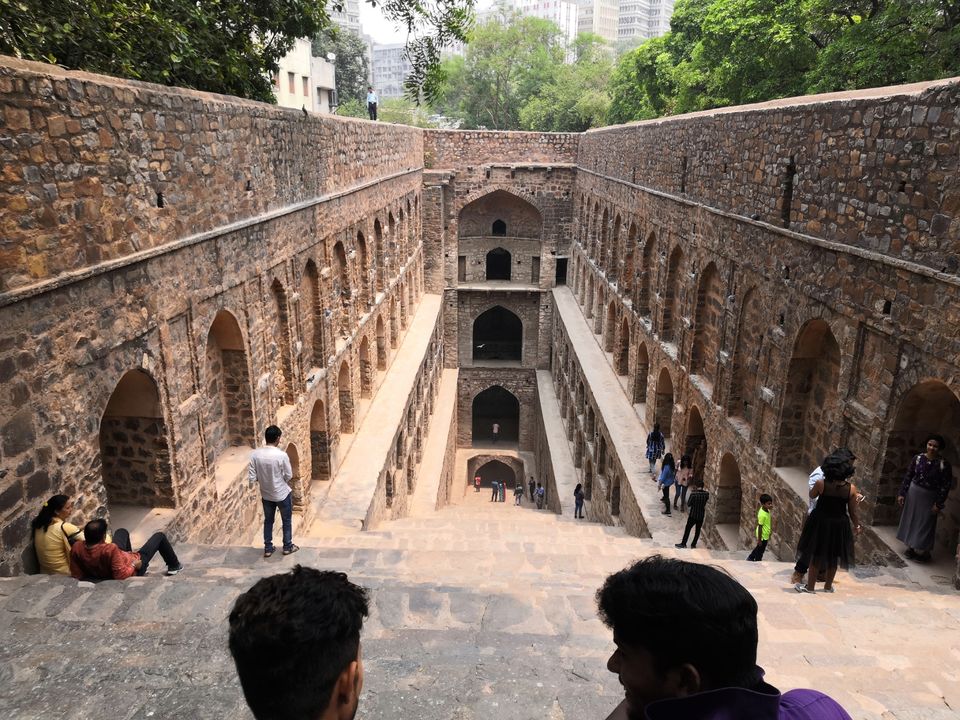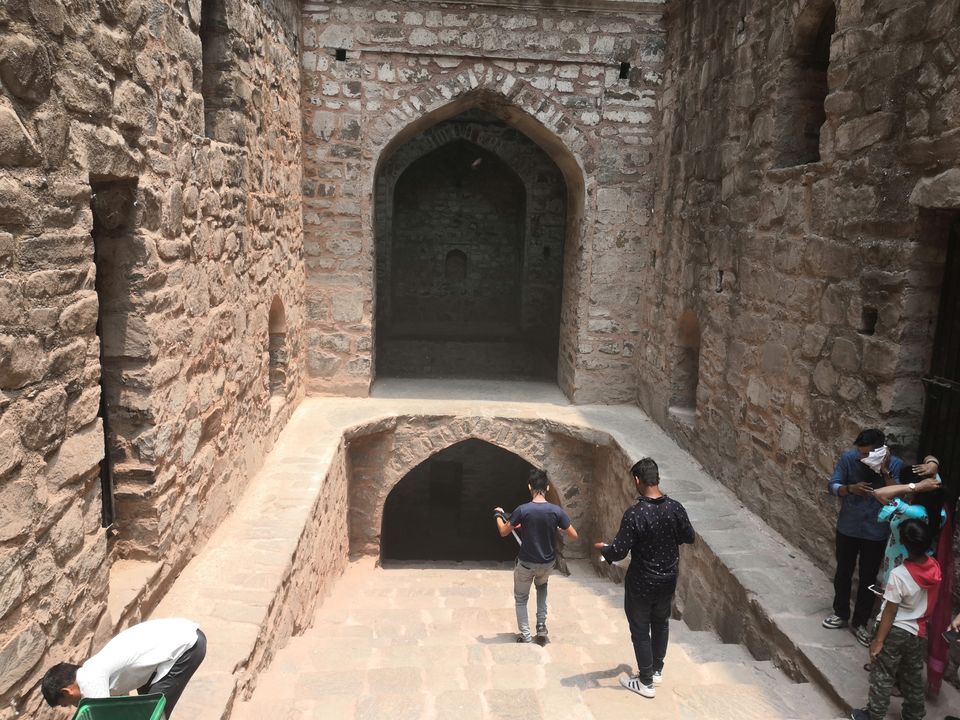 thats all because of heat issues I can't travel more
And then catch a bus to Manali by evening 5-6pm so that you can see the scenic beauty of Manali in next day morning
That's all for the day I will keep posted tomorrow
Arrive at Manali get ready
Take bikes on rent available at several places if you haven't brought them
And ask them that we will handover the bikes at Srinagar
Try paragliding and river rafting and temples
My  visits are
1. Solang valley for paragliding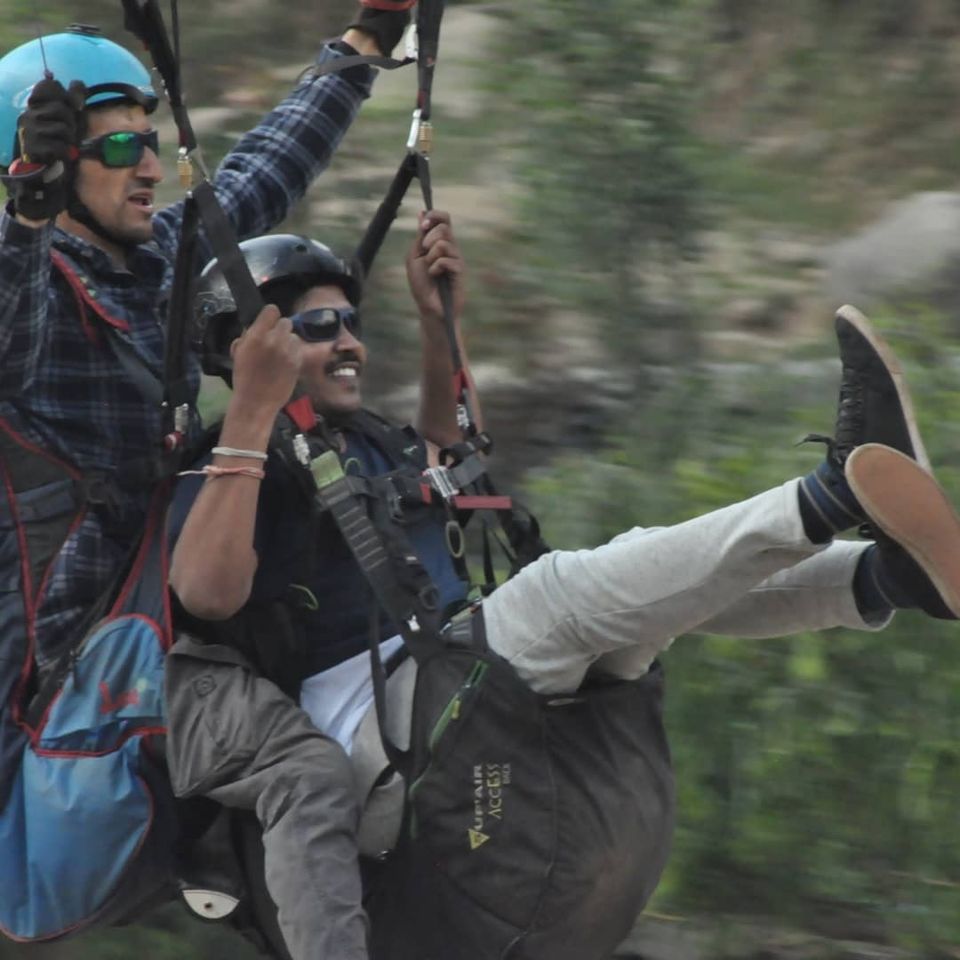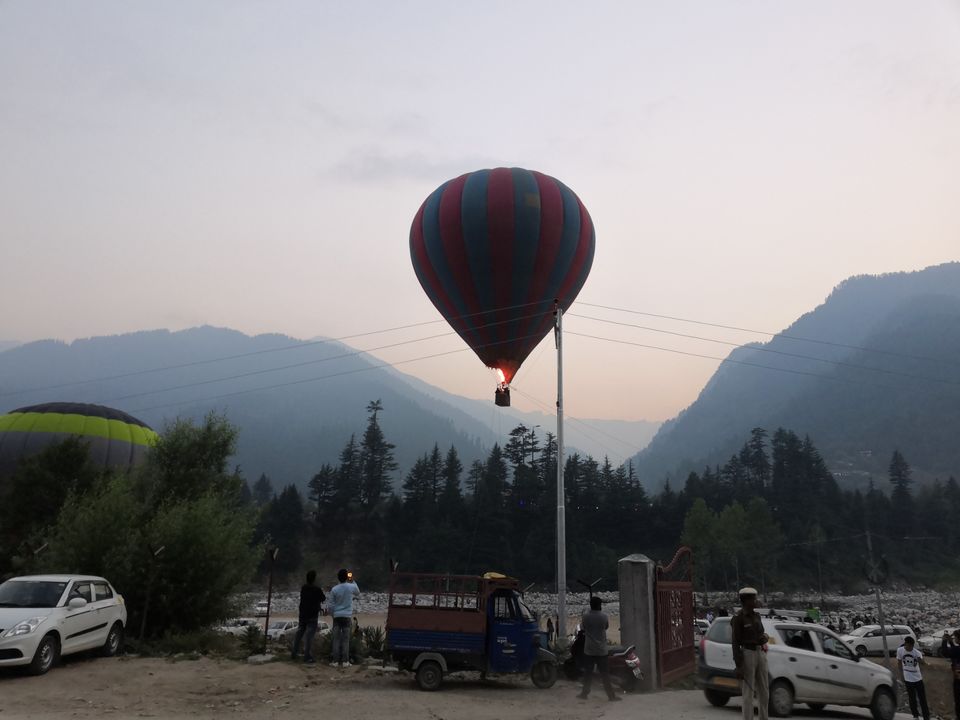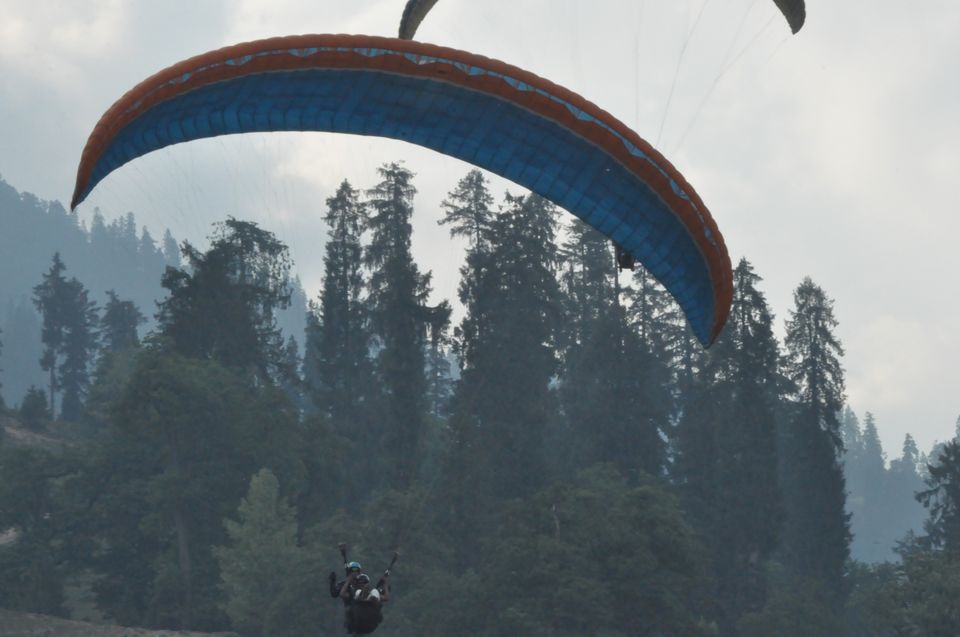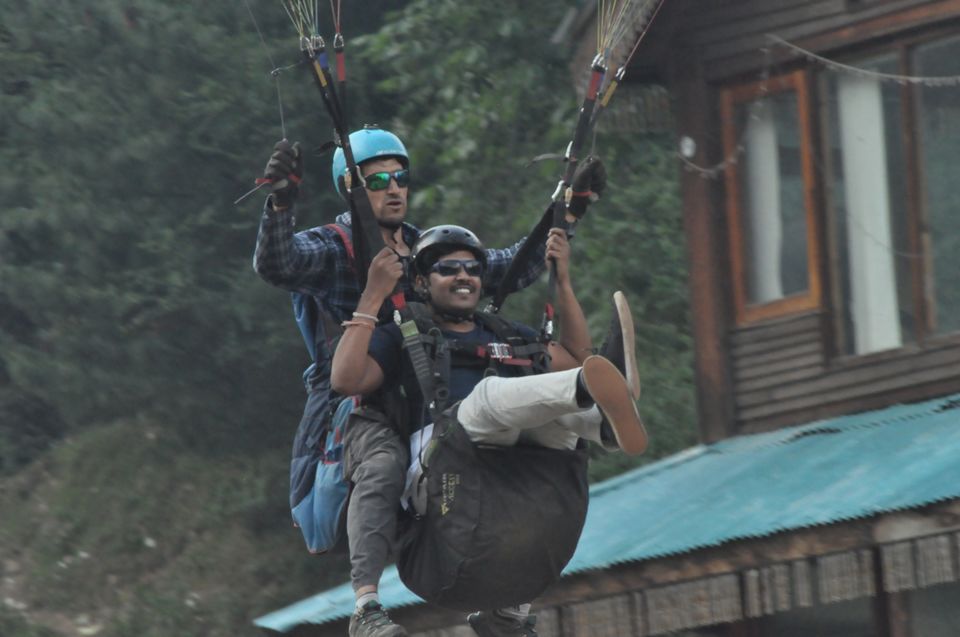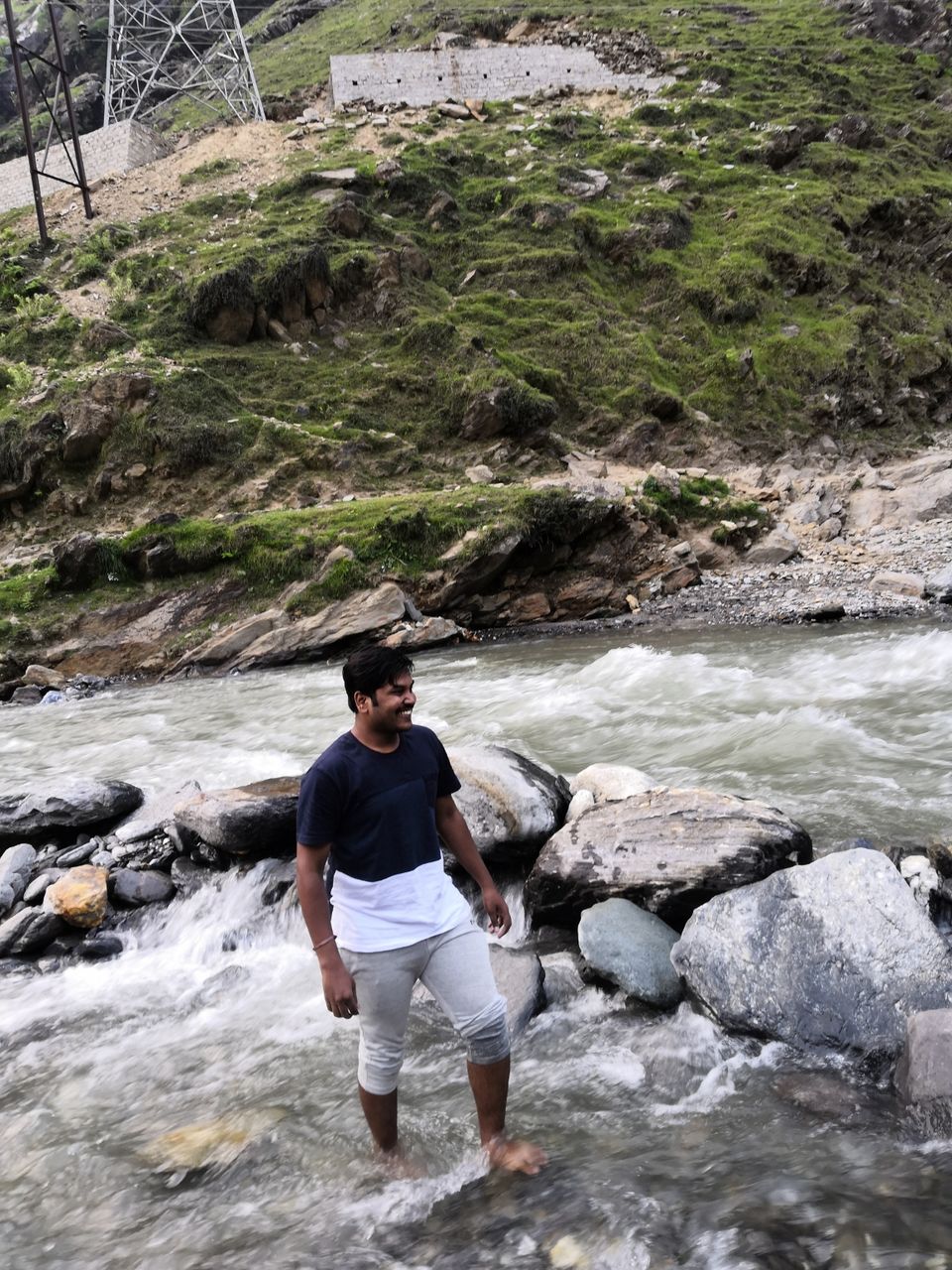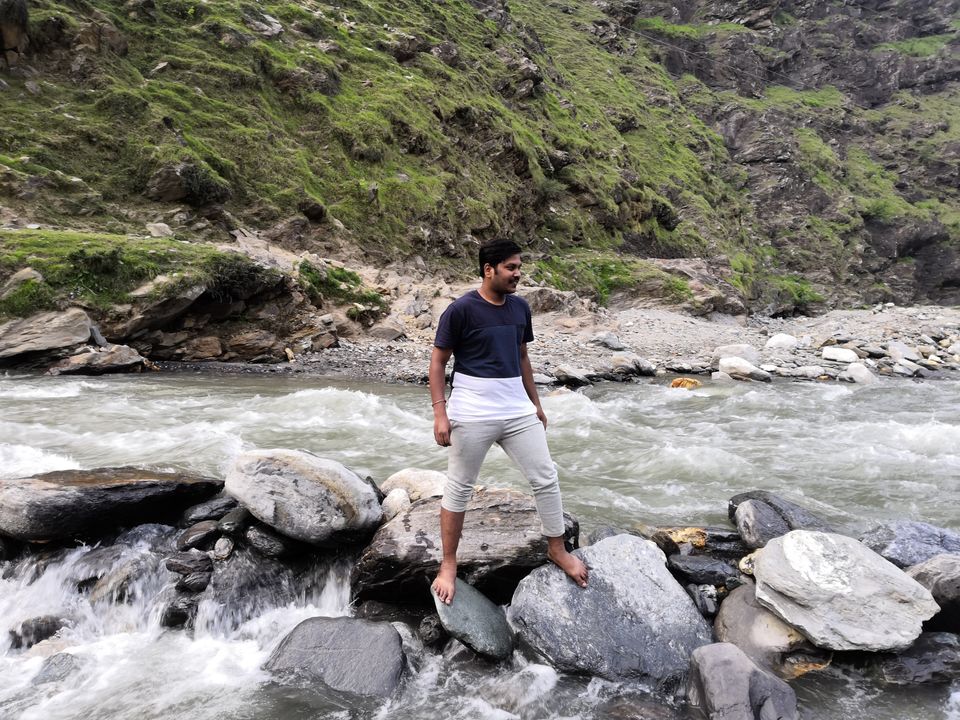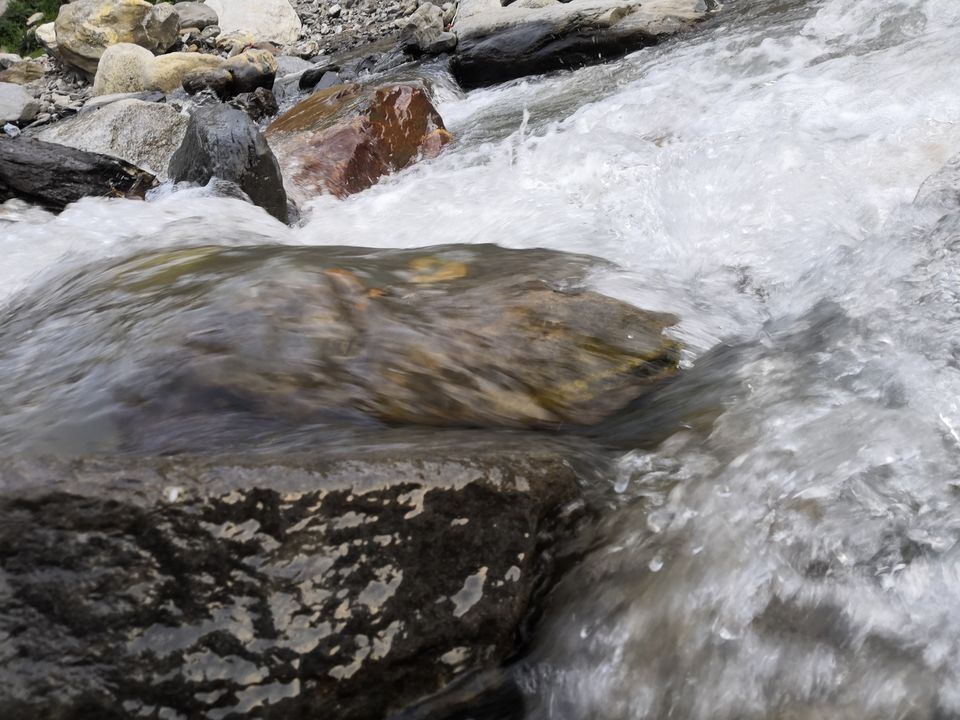 Get ready to cross rothang pass to get a stay at jispa
Now you have to cross rothang pass this is the road that you see riding through snow
And the best part is we are going to stay in tents,. Sooo excited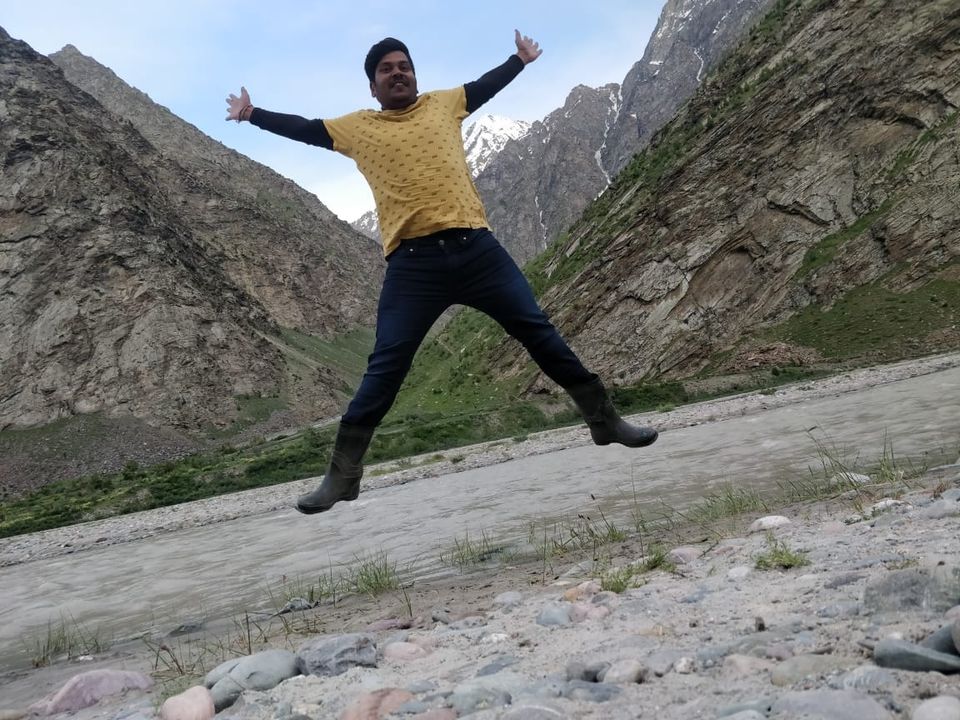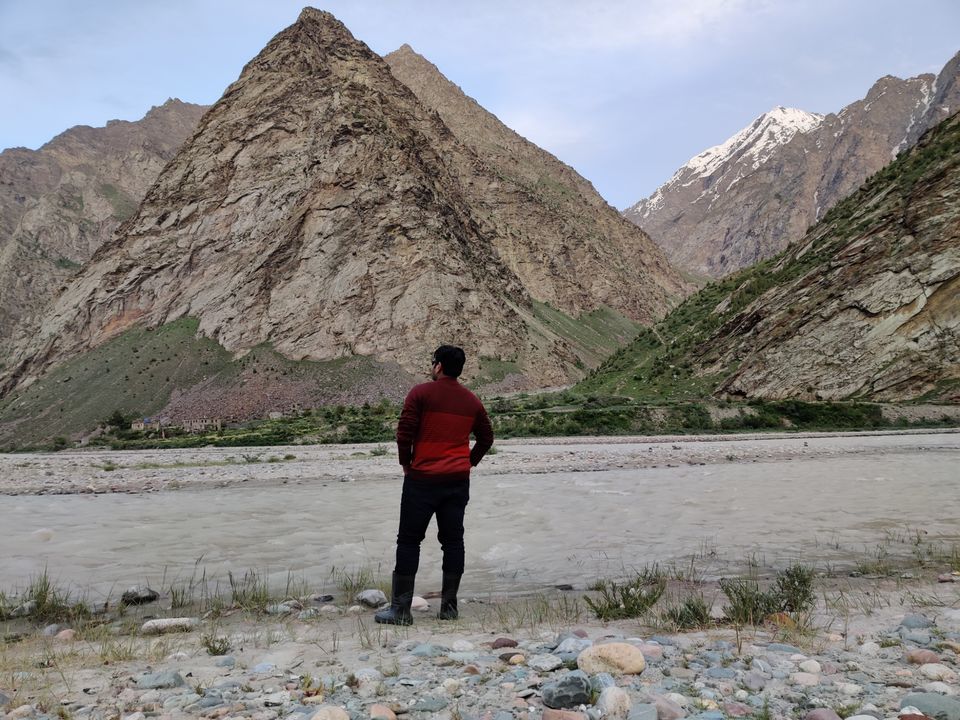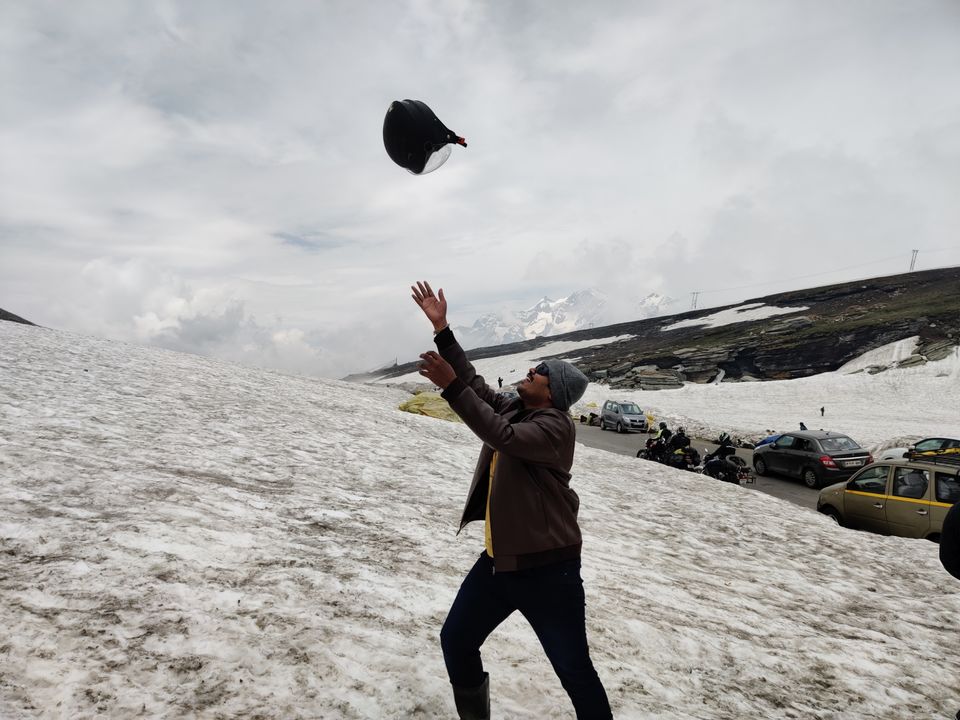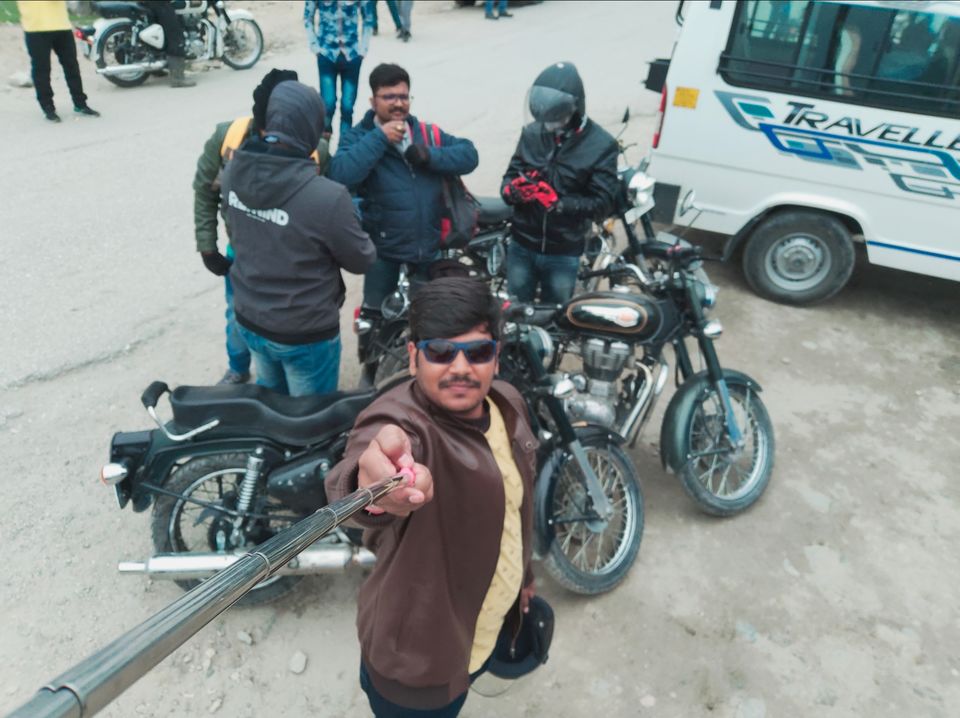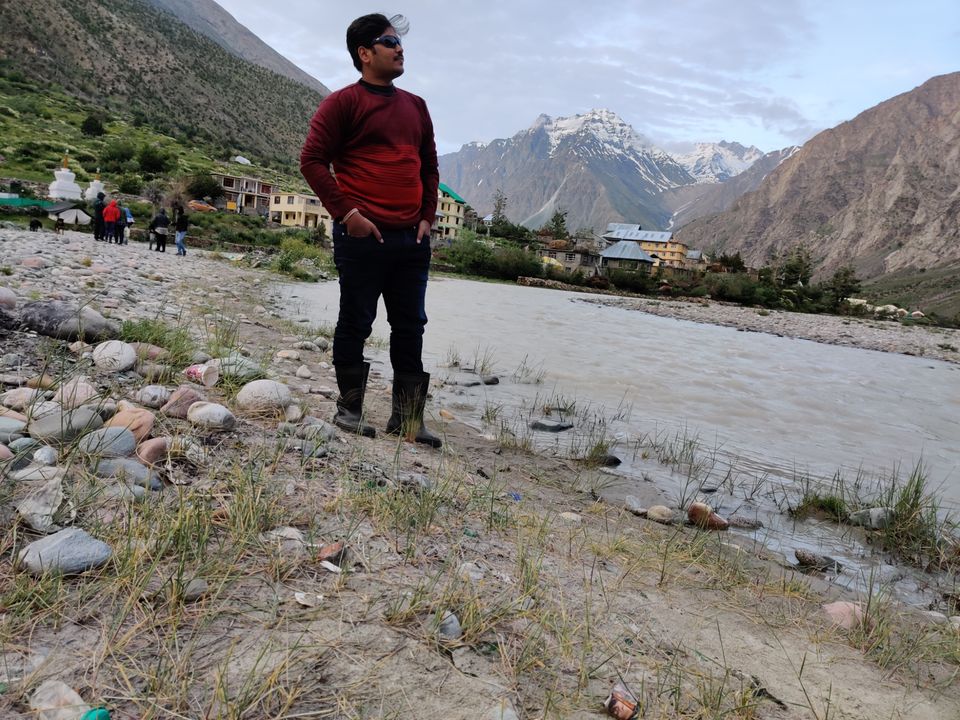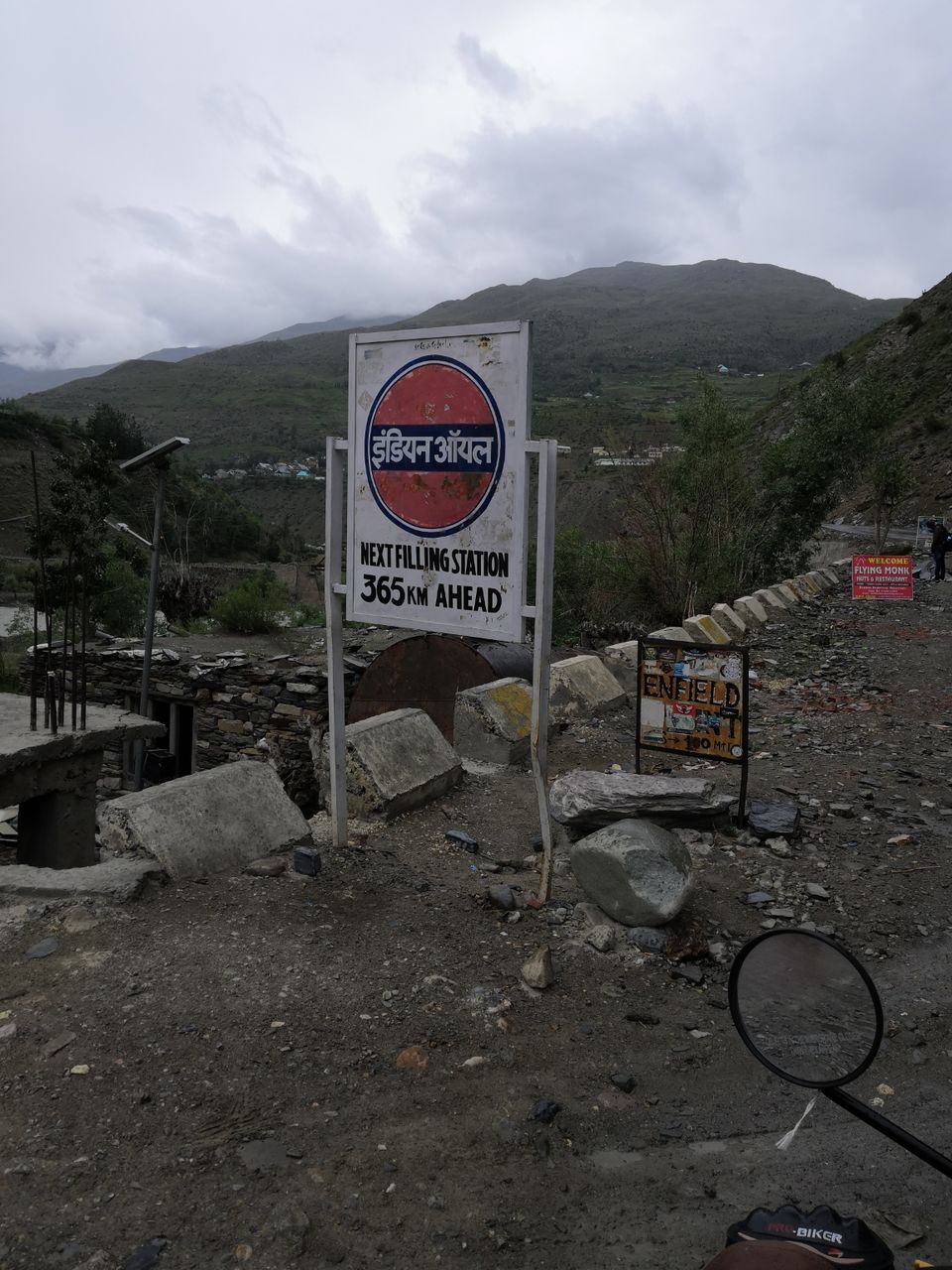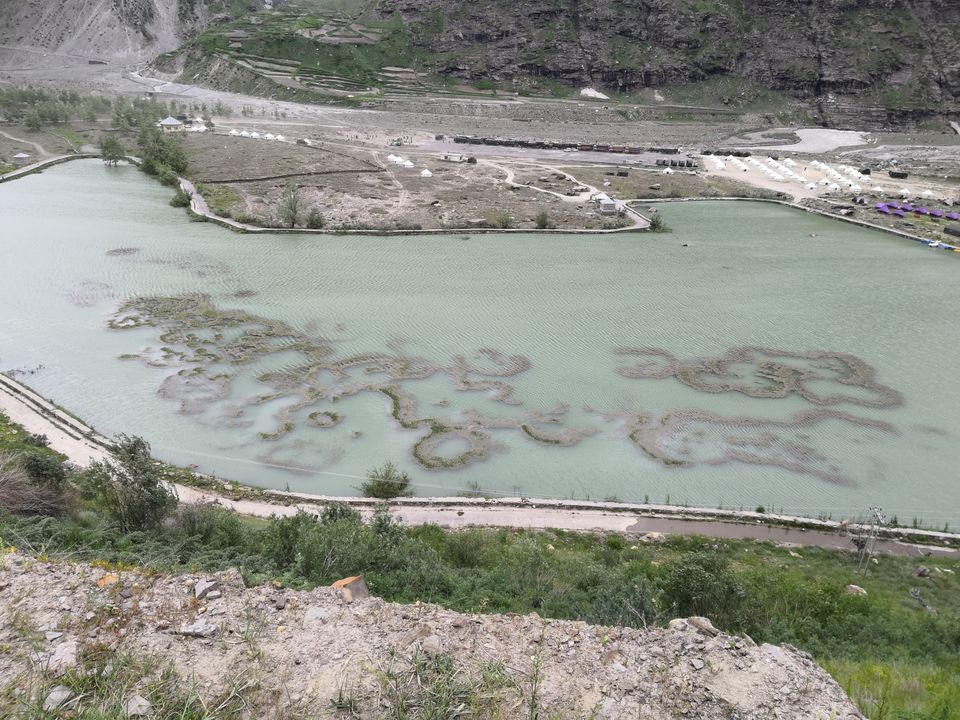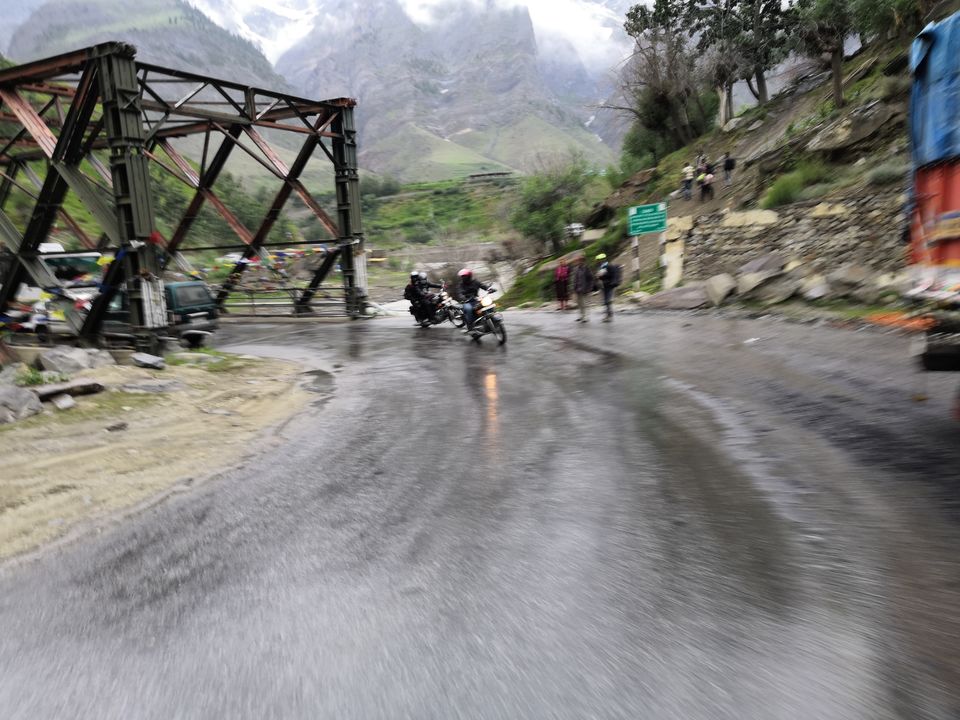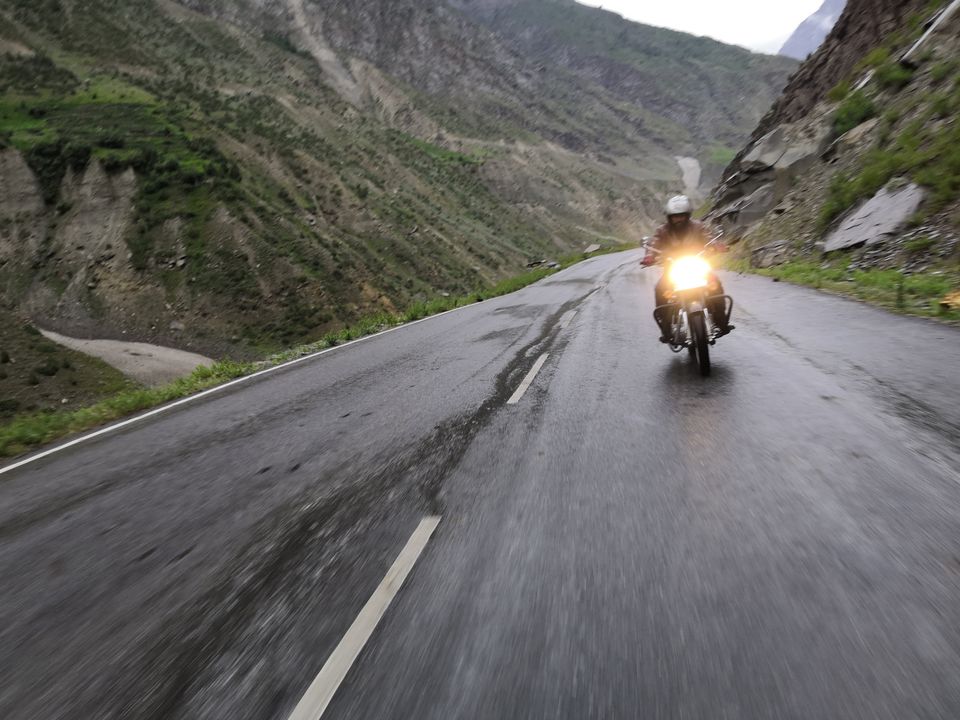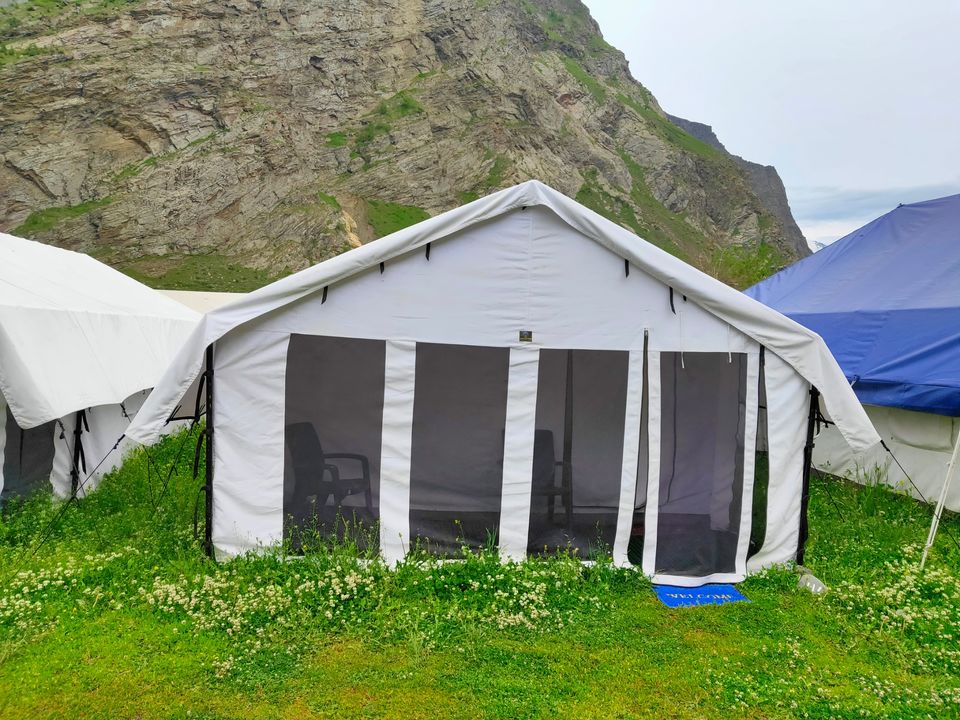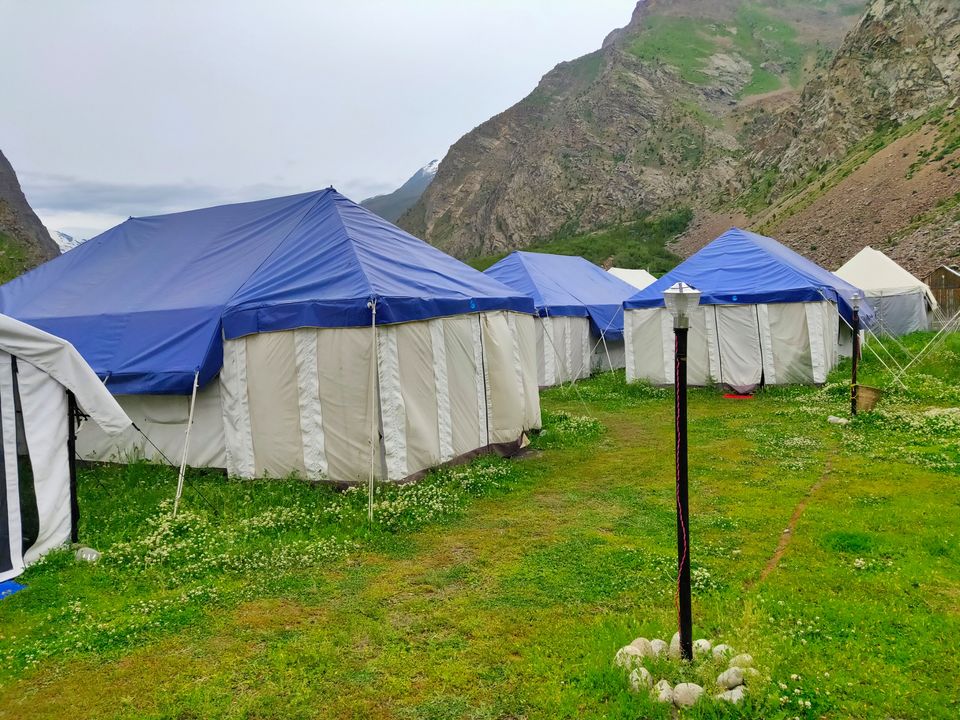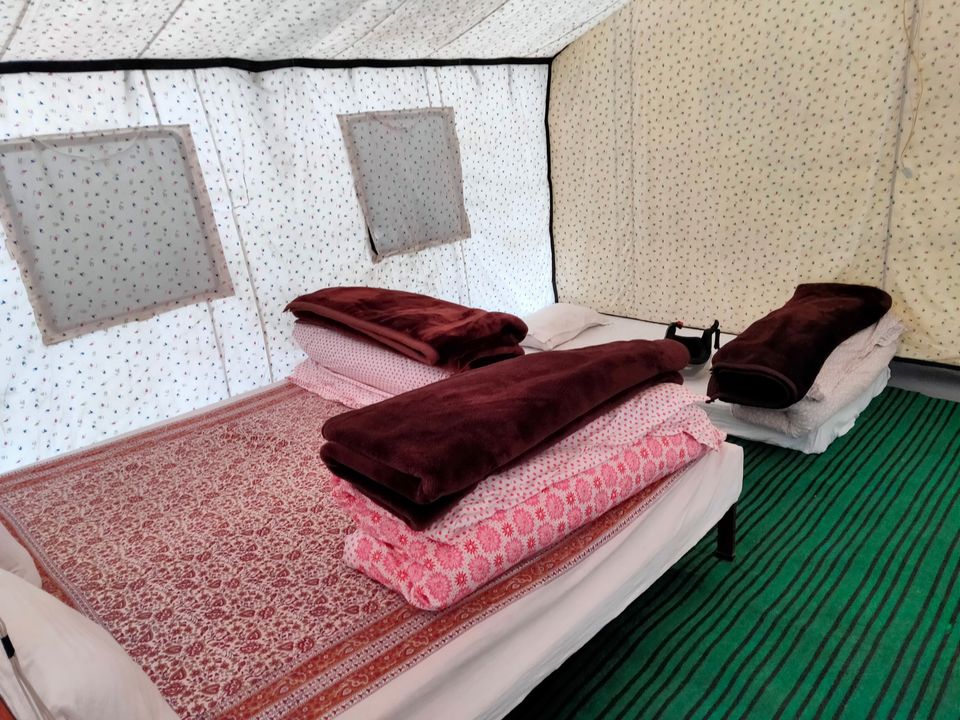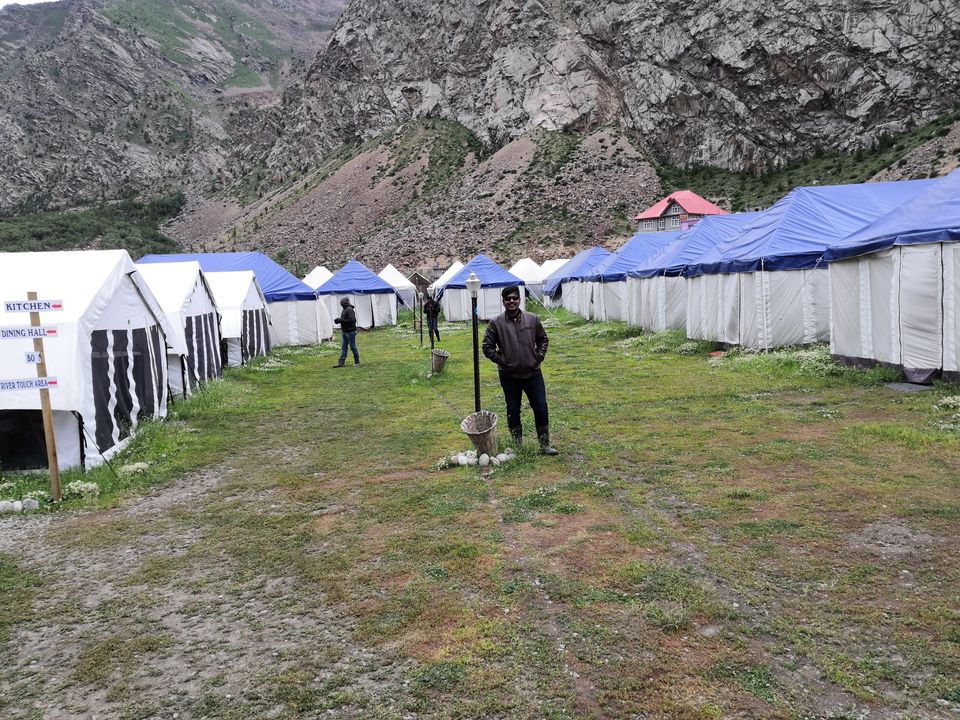 Today we are heading towards searchu/sarchu what ever the name might be it is terrific area.
This area effected me a lot I can't even wake up in the next day morning I don't even know what happened to me.
But luckily there is a camper and Xylo with us so because of the effect of sarchu I can't ride bike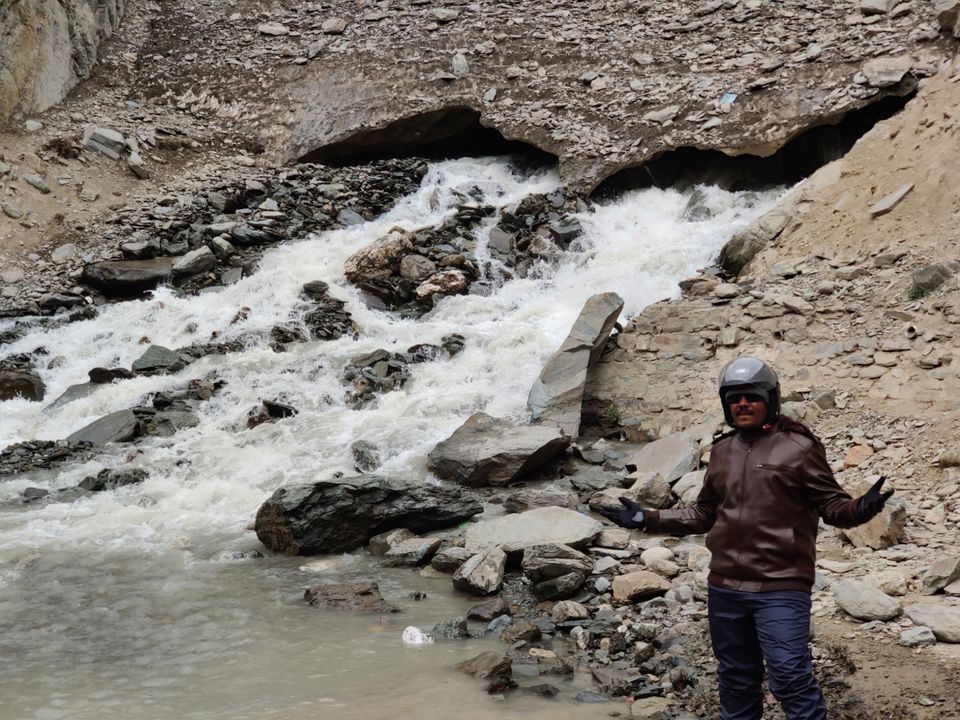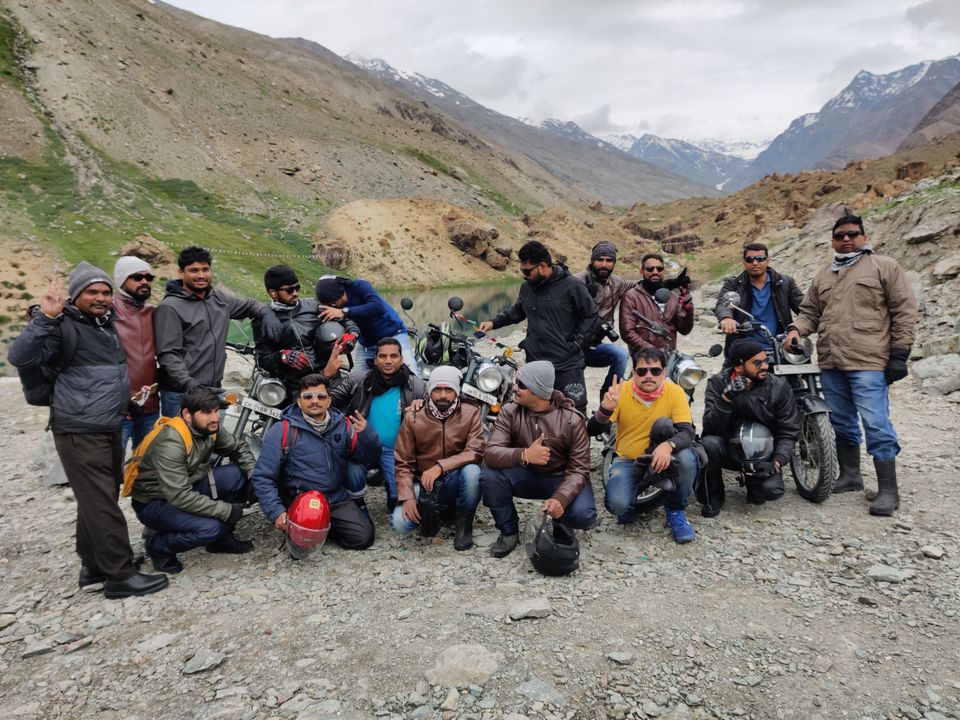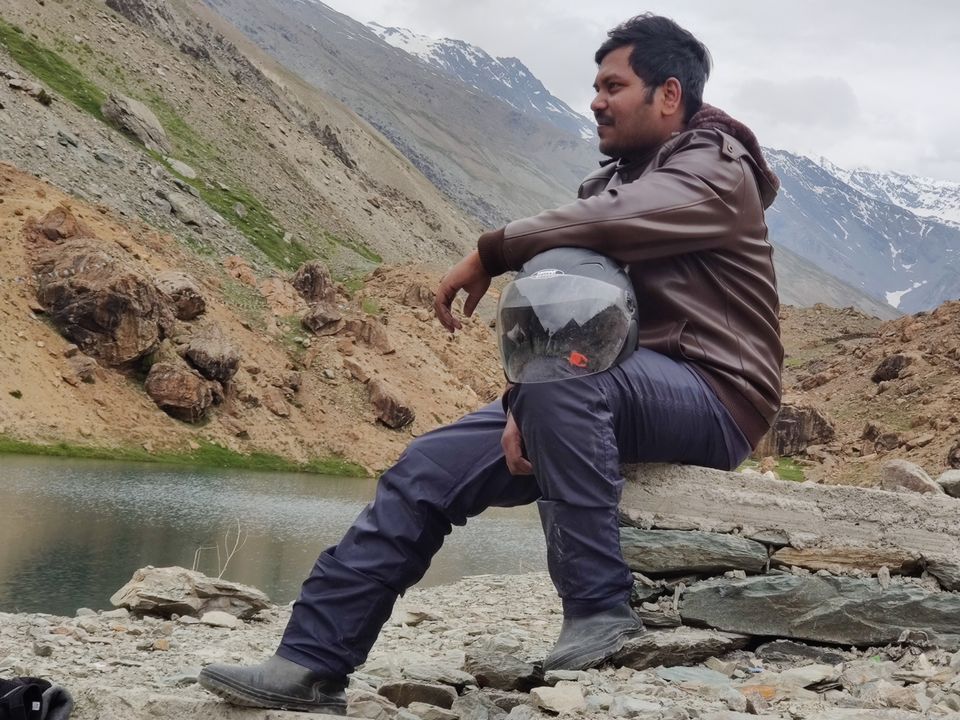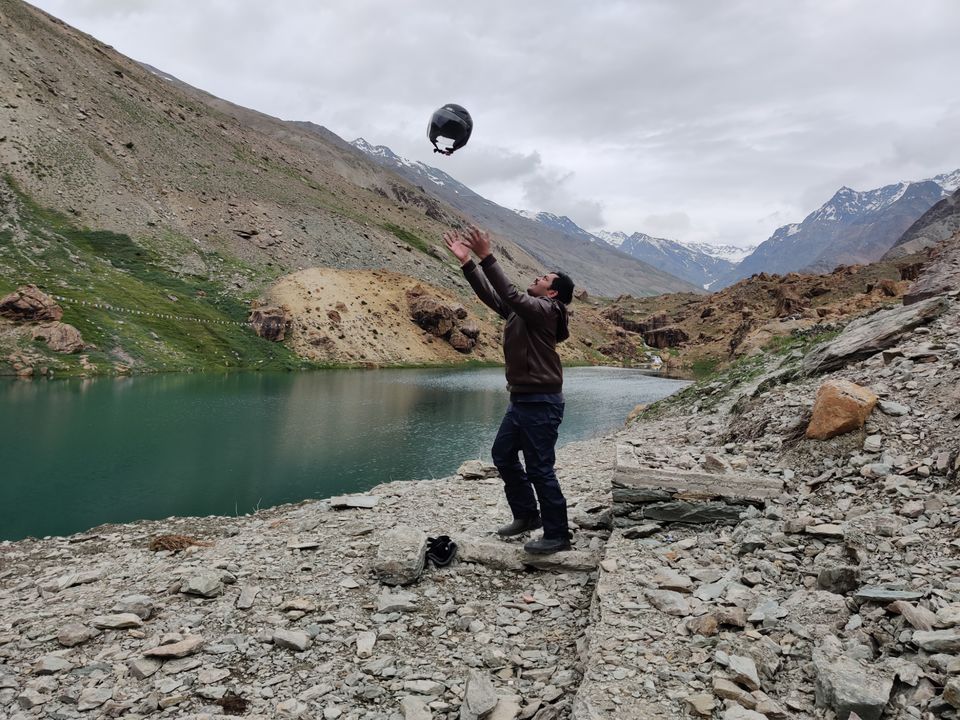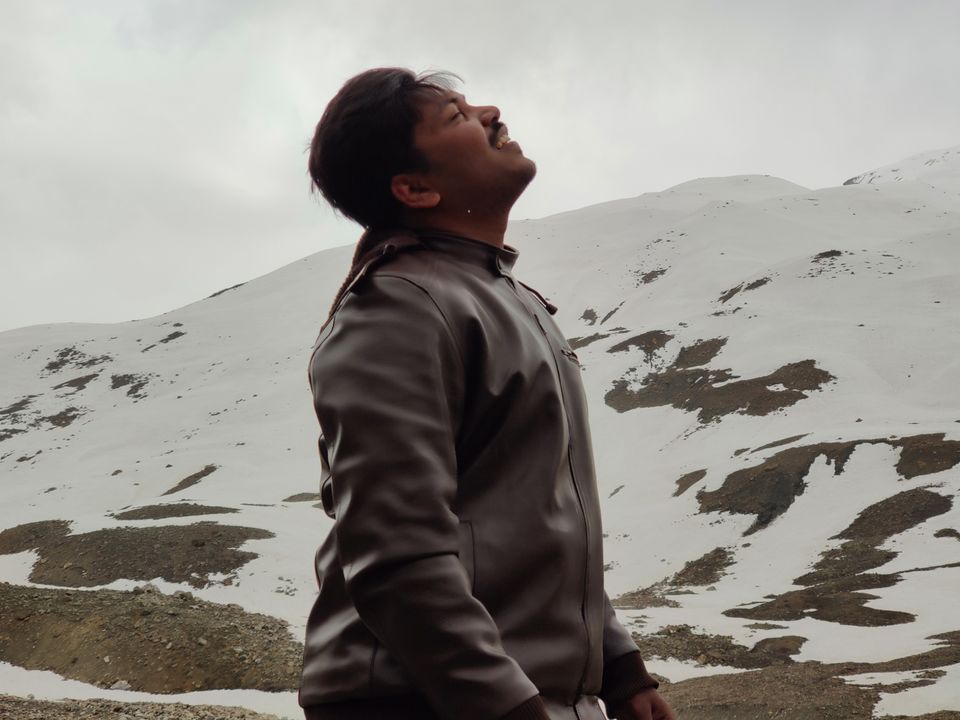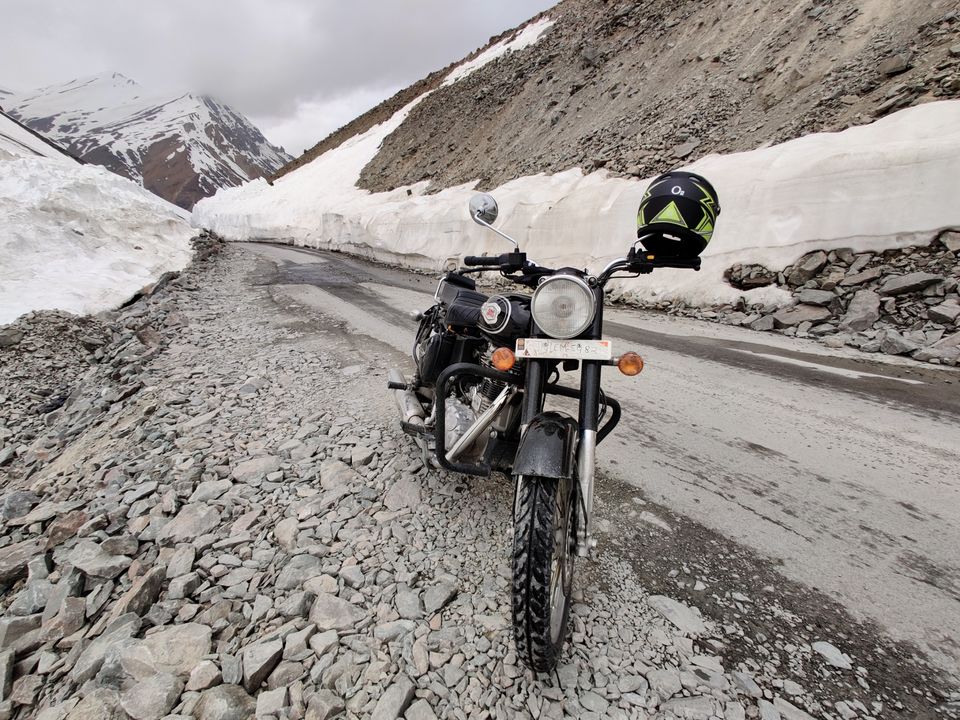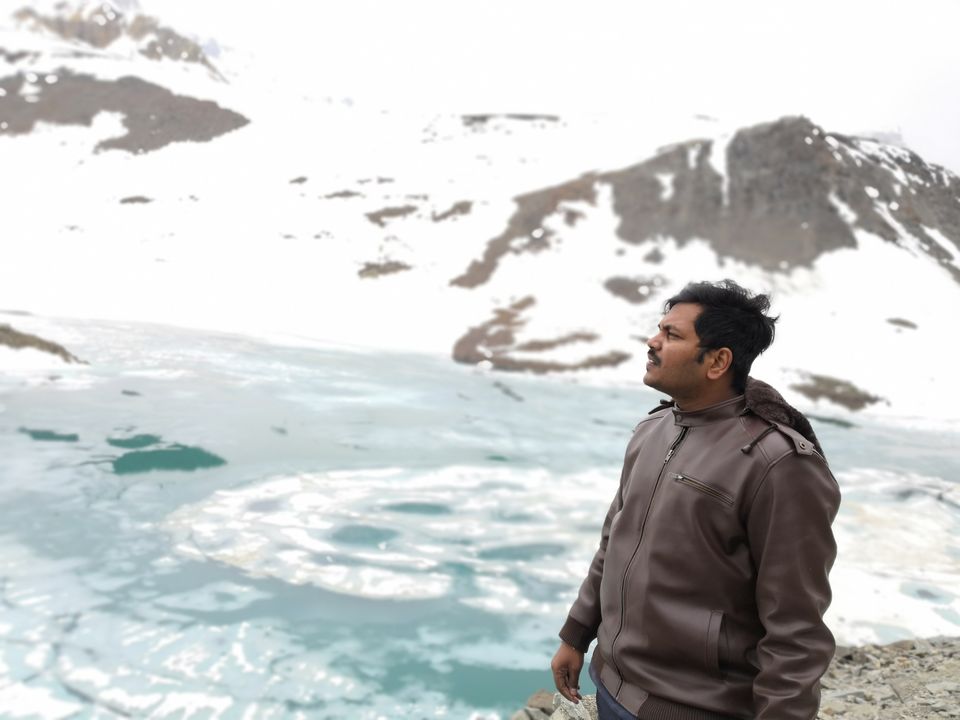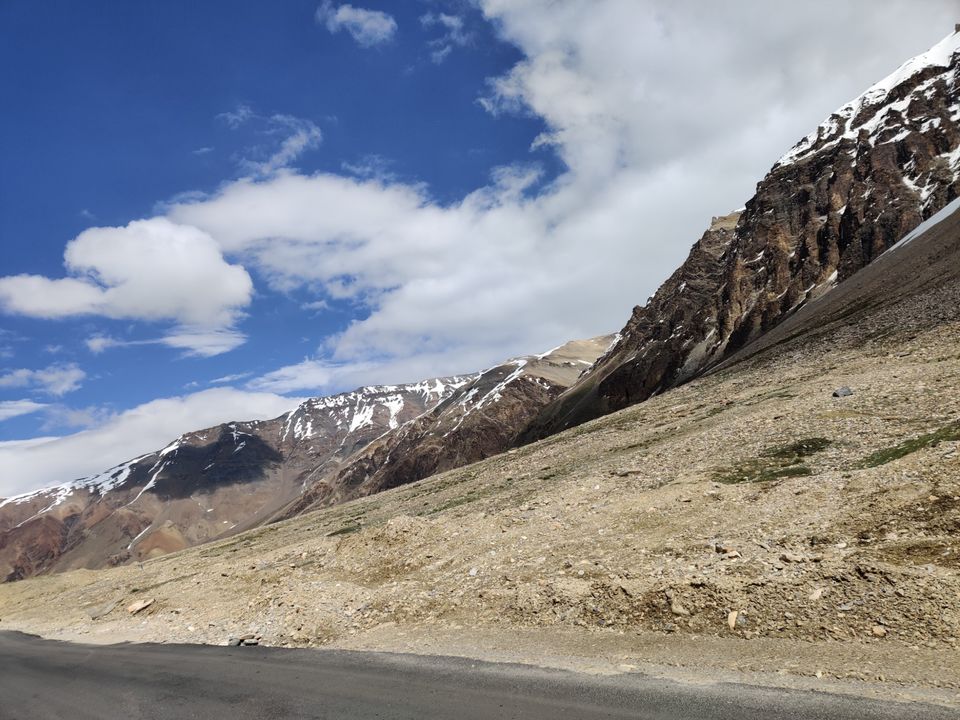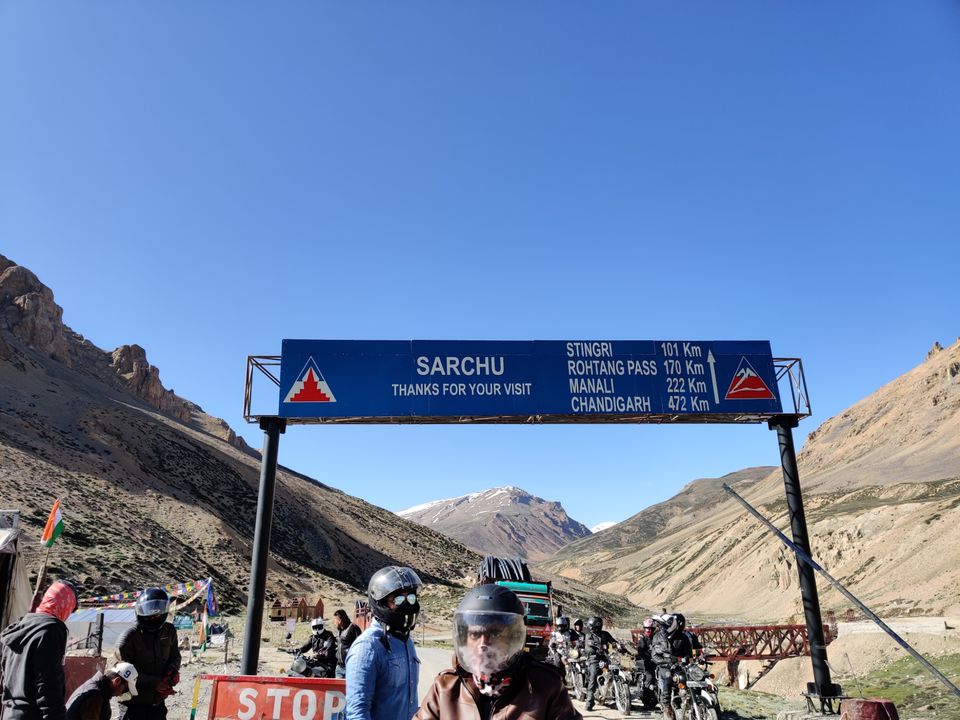 Yes now I understood what does a high altitude can do to a human body so be careful and be cautious when you reach sarchu don't come out of camp in the evening
And yeah I missed the bike ride from sarchu to leh. And also I missed the photos and third motarable road and the 21 hair pin bends
and the chance to ride on all types of road i.e tarmac, stony, quick and
unbelievable U turn and that's why, often call by many as the "Highway to Hell".
And sorry there are no photos
And there is a Royal Enfield campaign/campsite in between the route to sarchu to Leh
The doctor gave me injection that helped me to cure
Finally however reached Leh and took rest that night
Yeah everything is set now
Ready to ride the bike and get packed up to visit Leh
Places we visited is Leh are
1. Hall of fame
2. Sangam
3. Shanthi stupa
4. Leh market (not that great)
5. Magnetic hill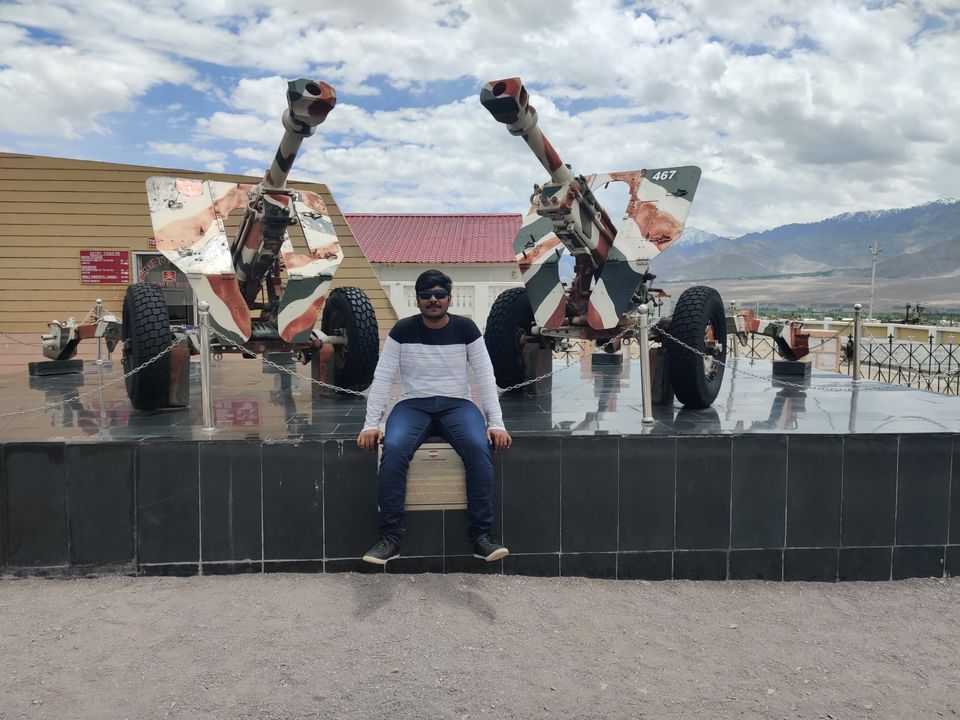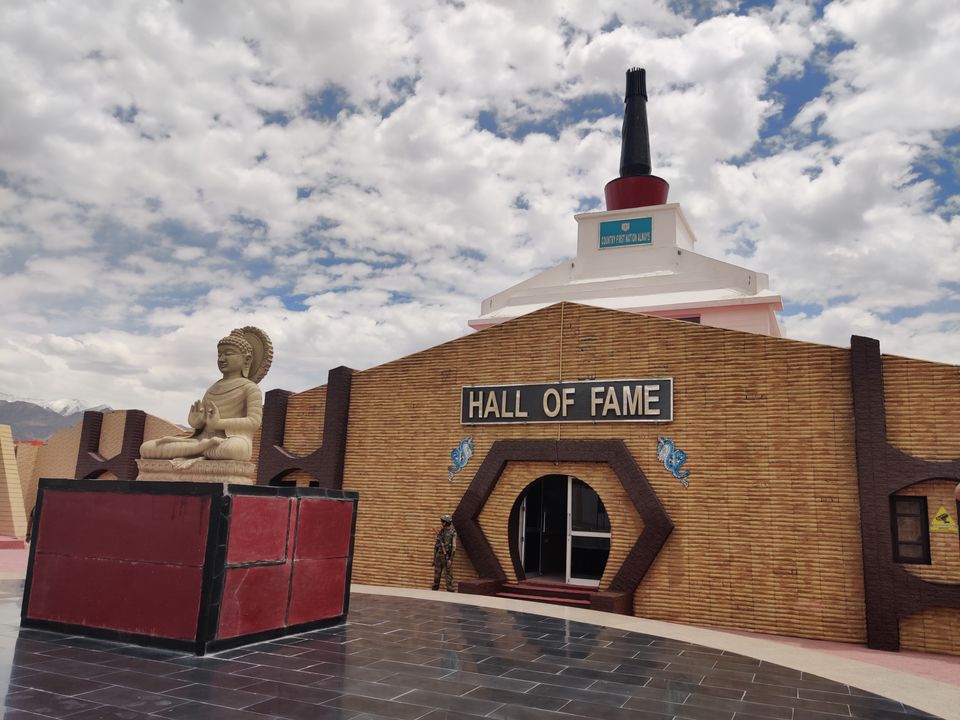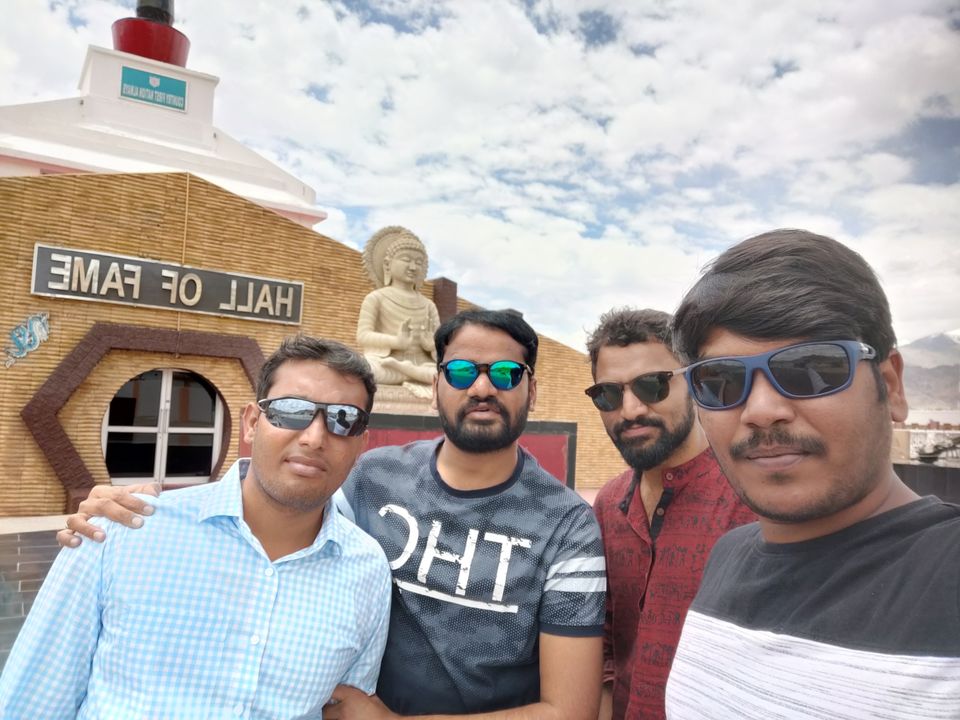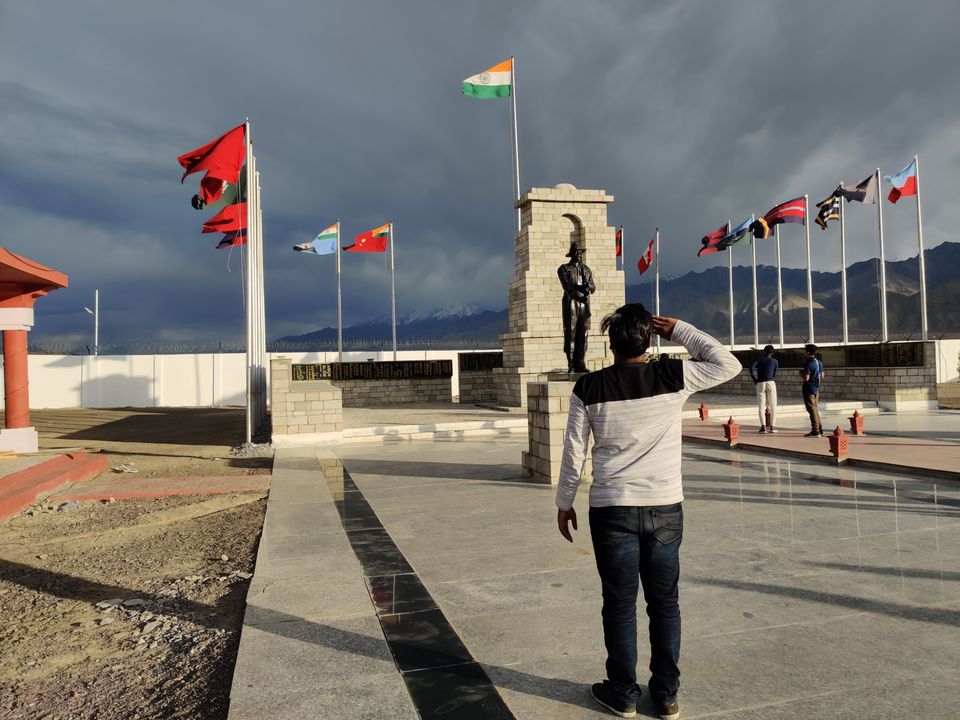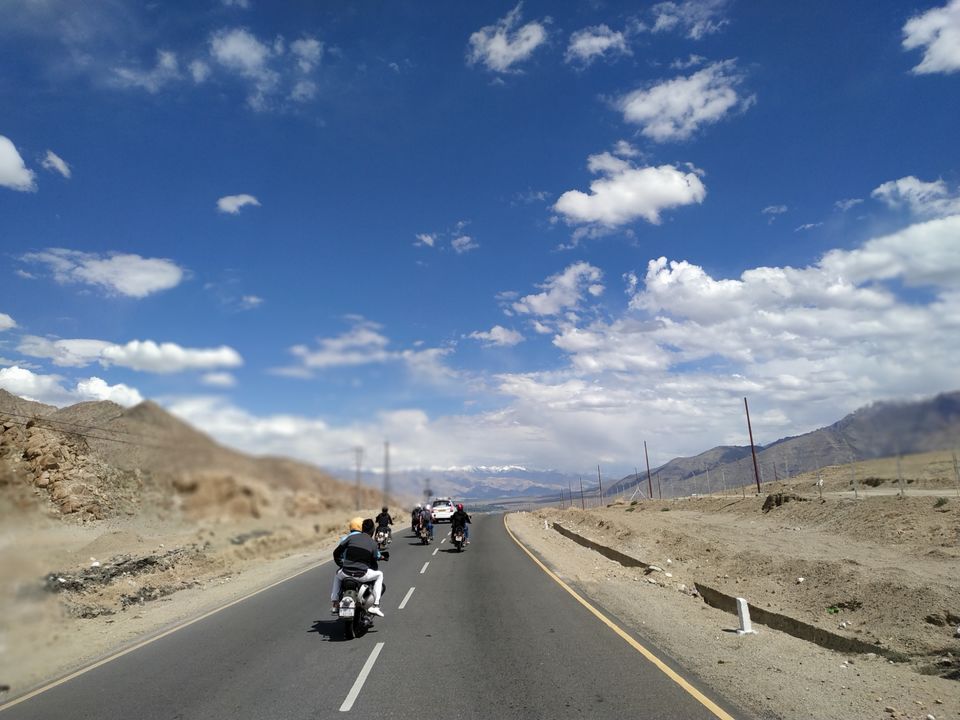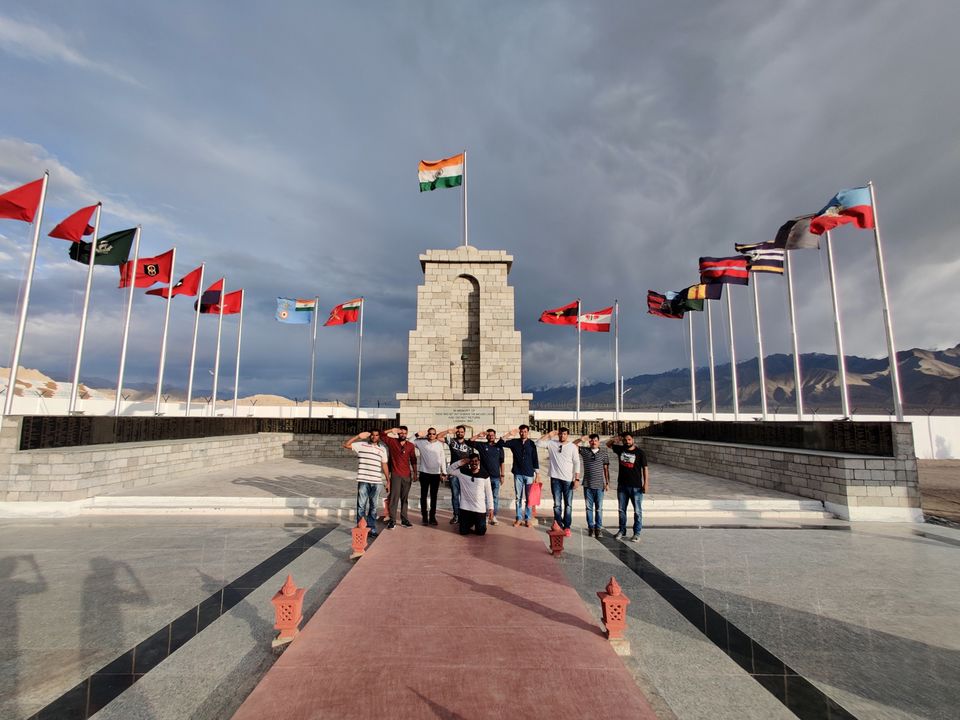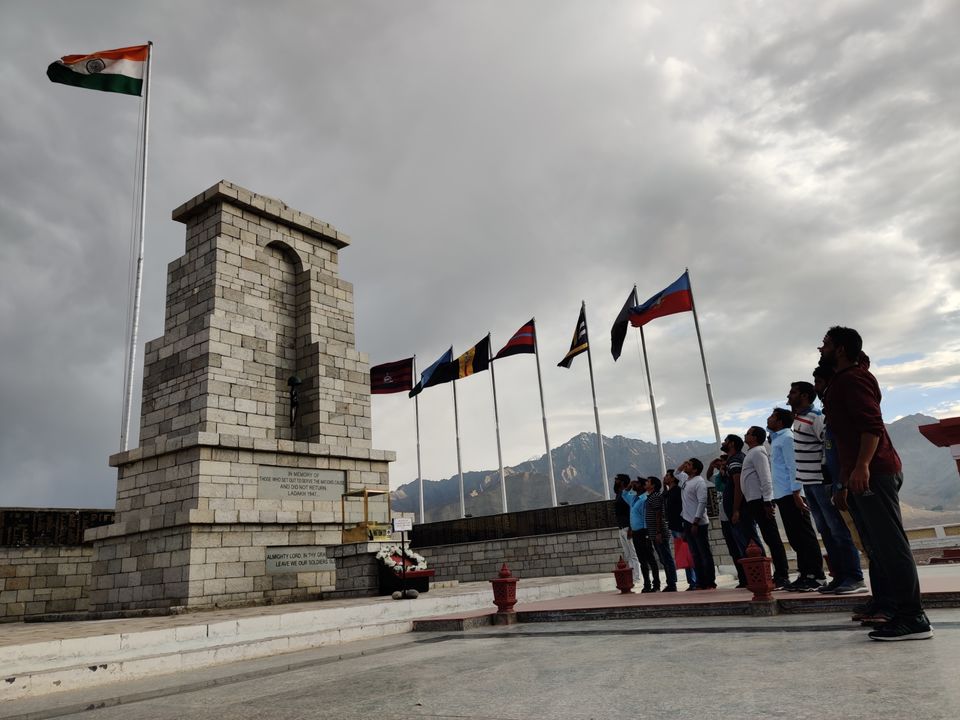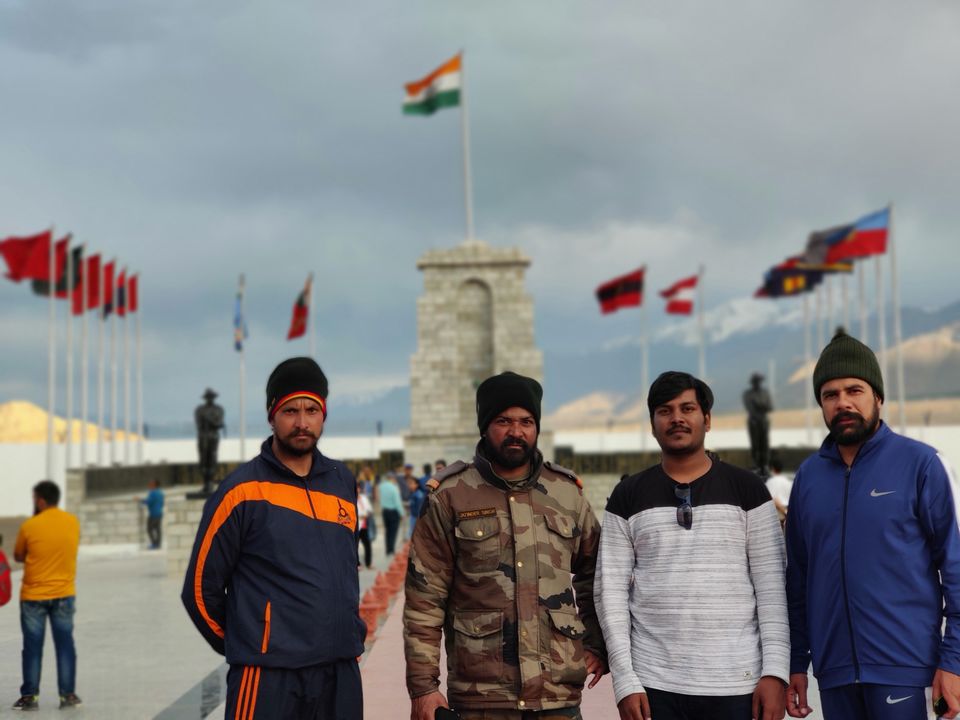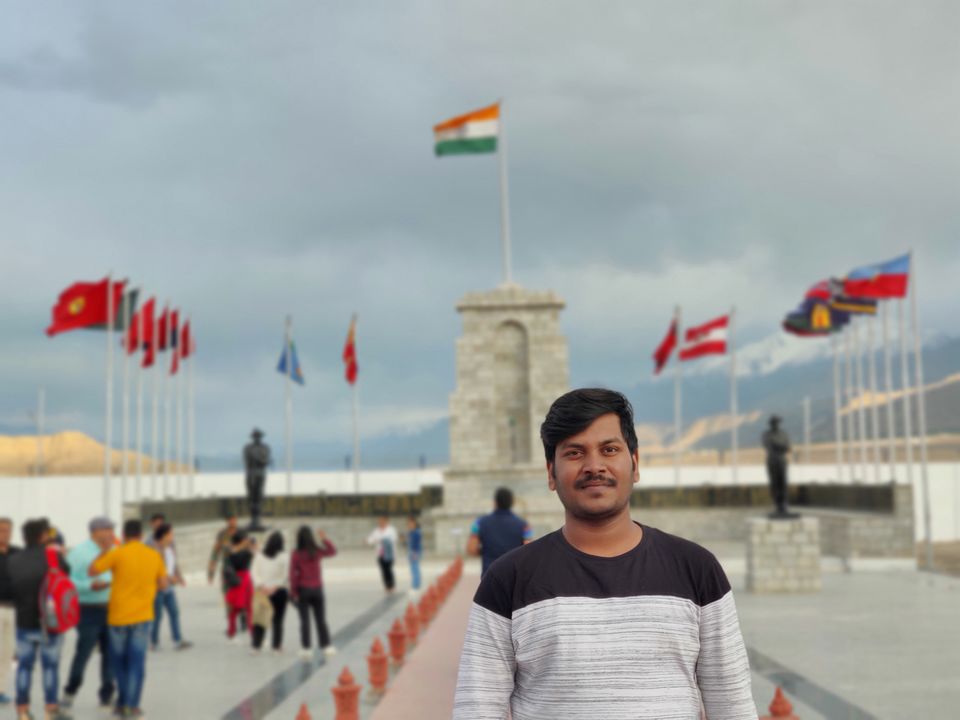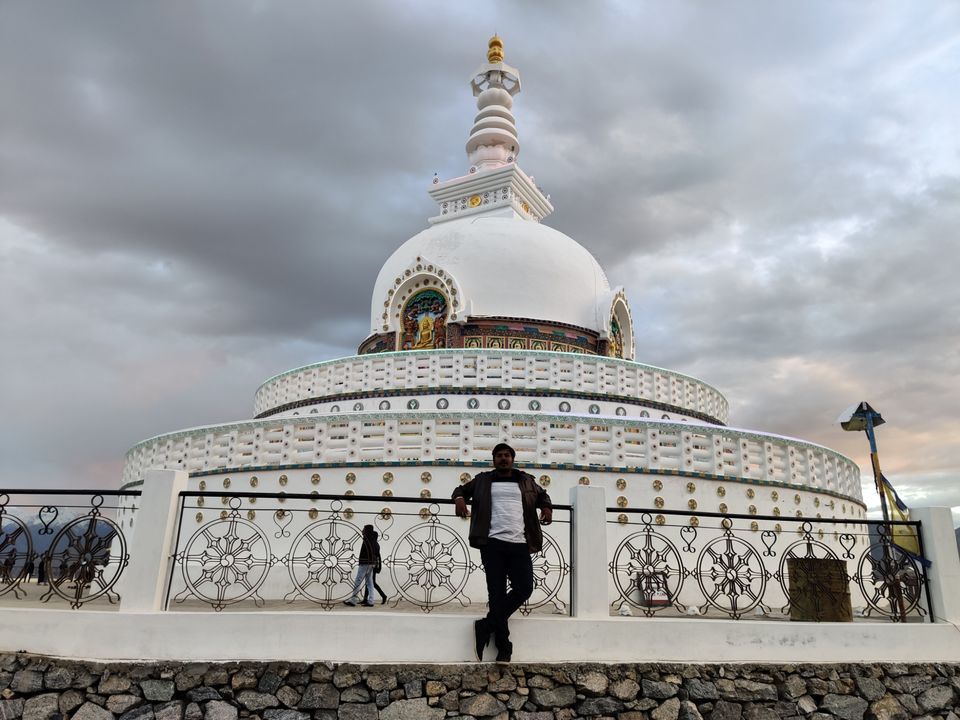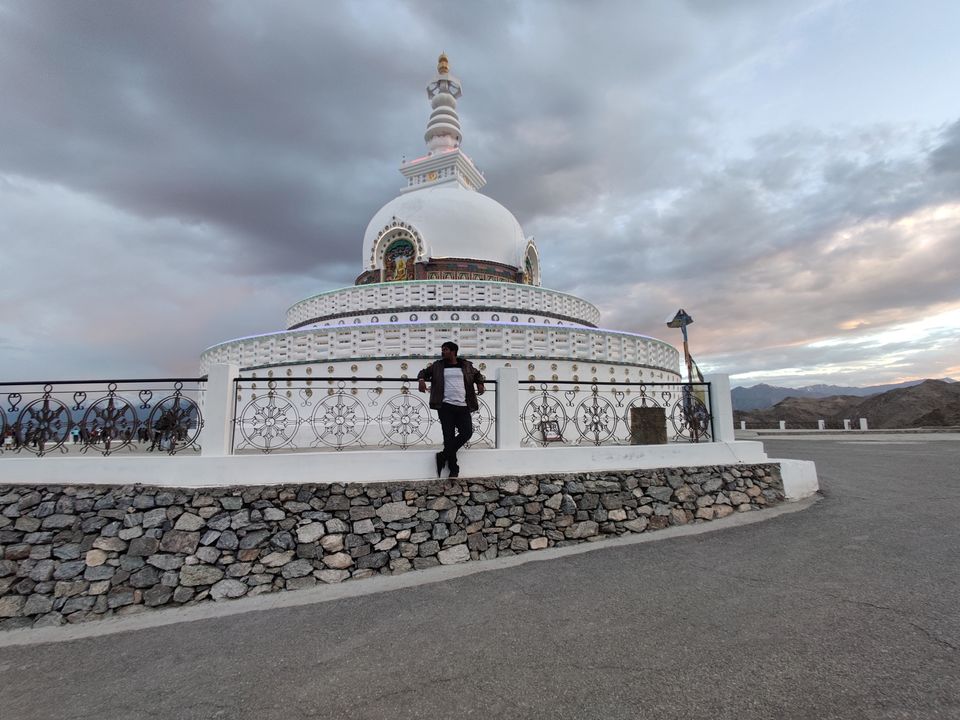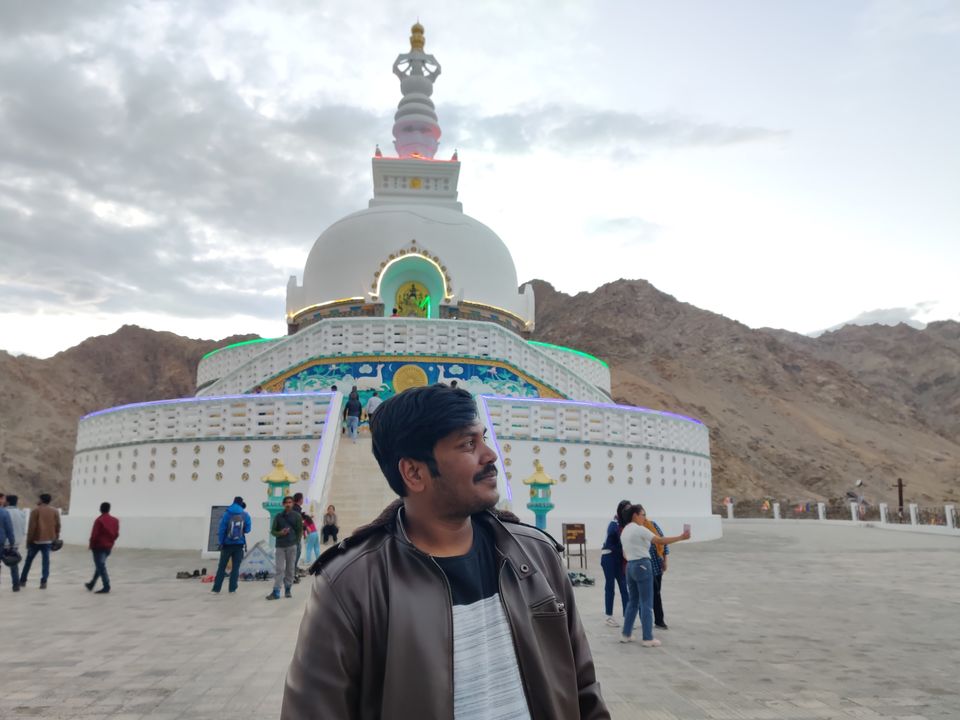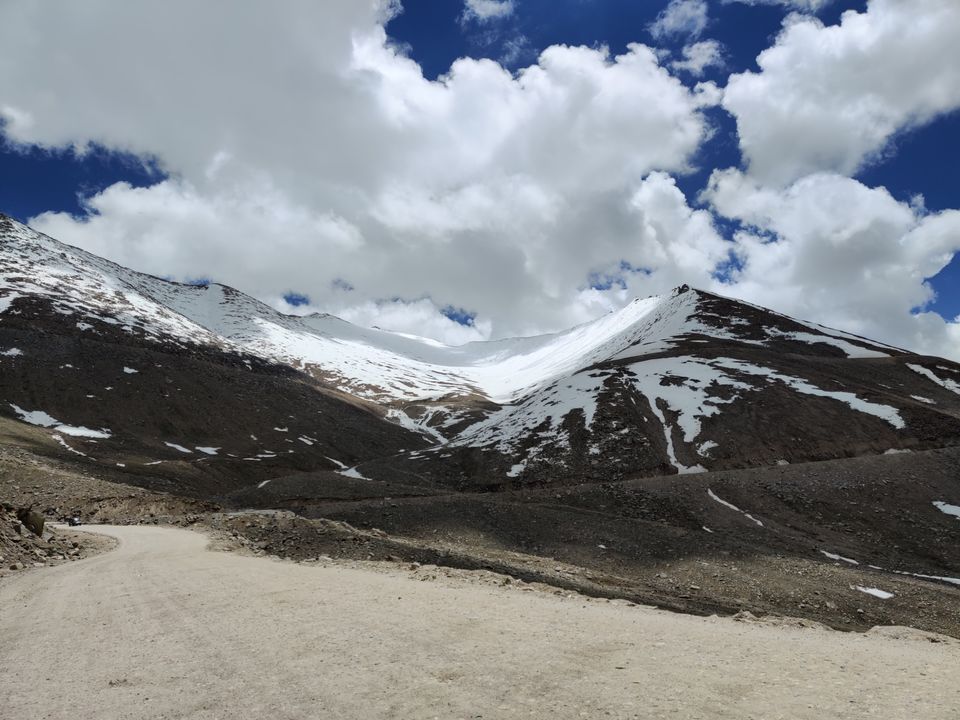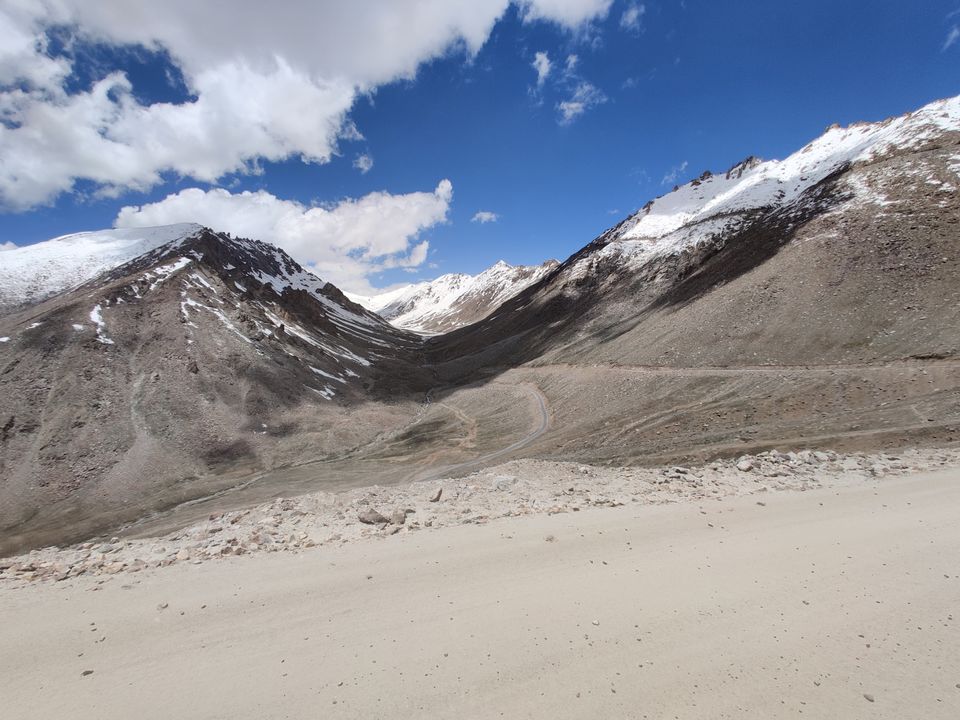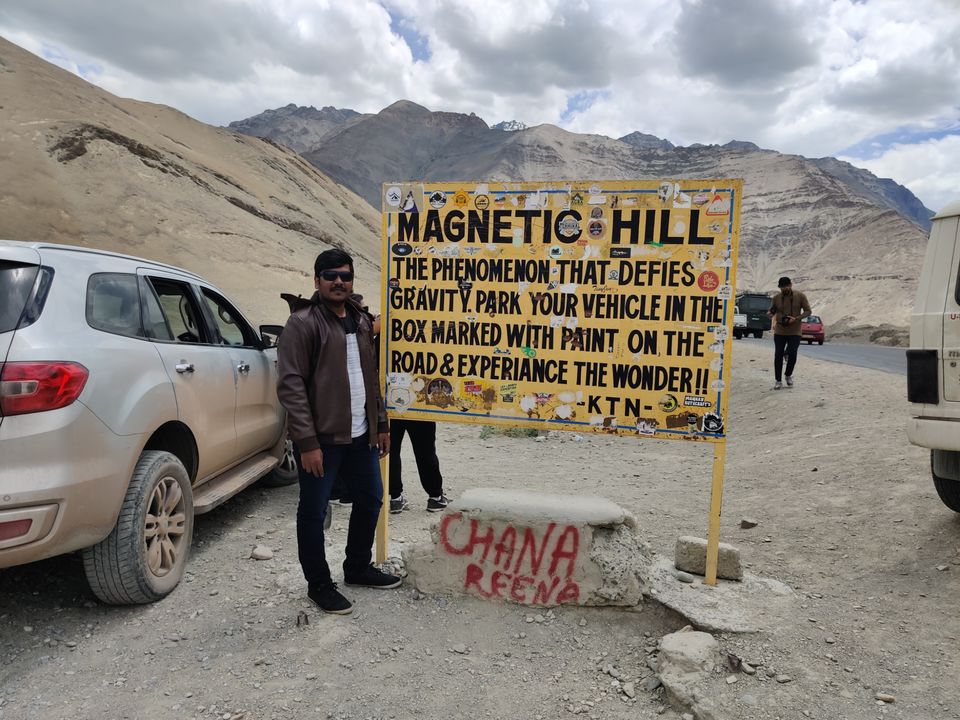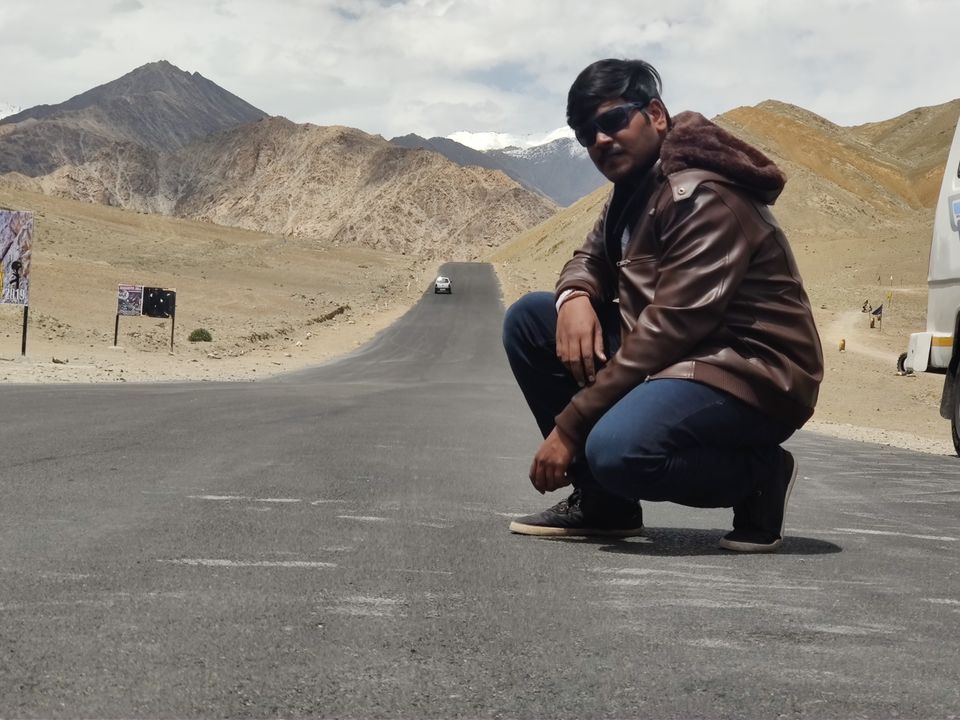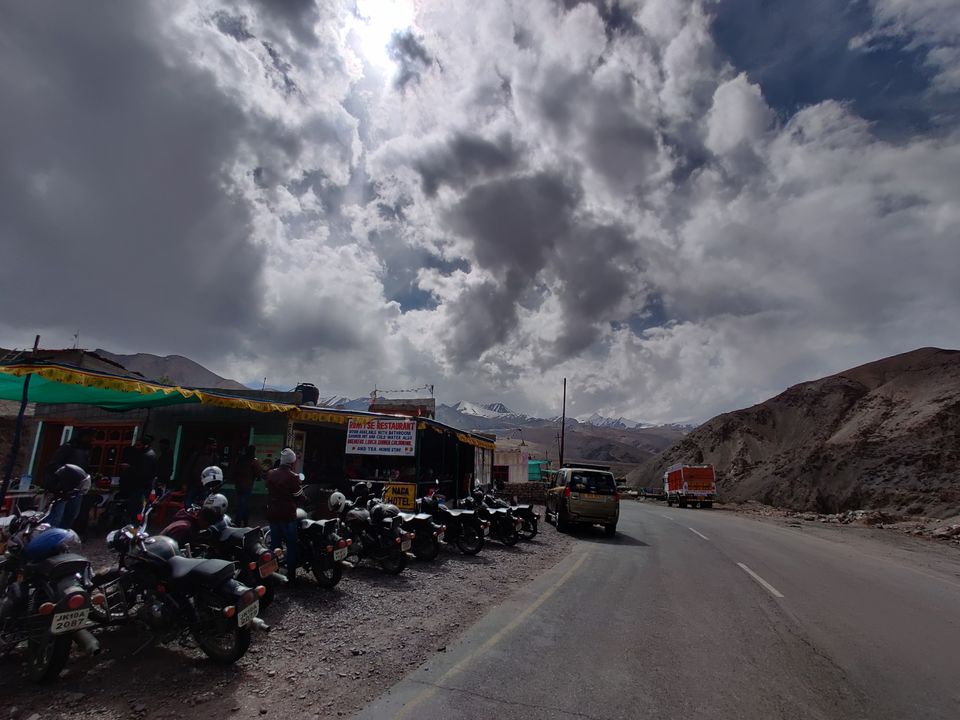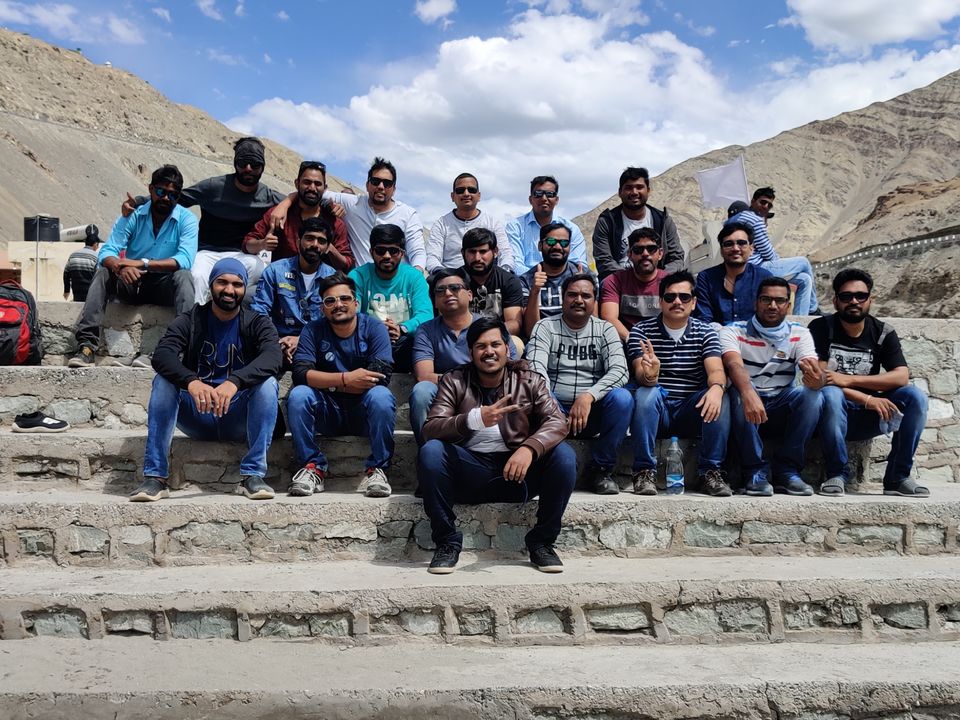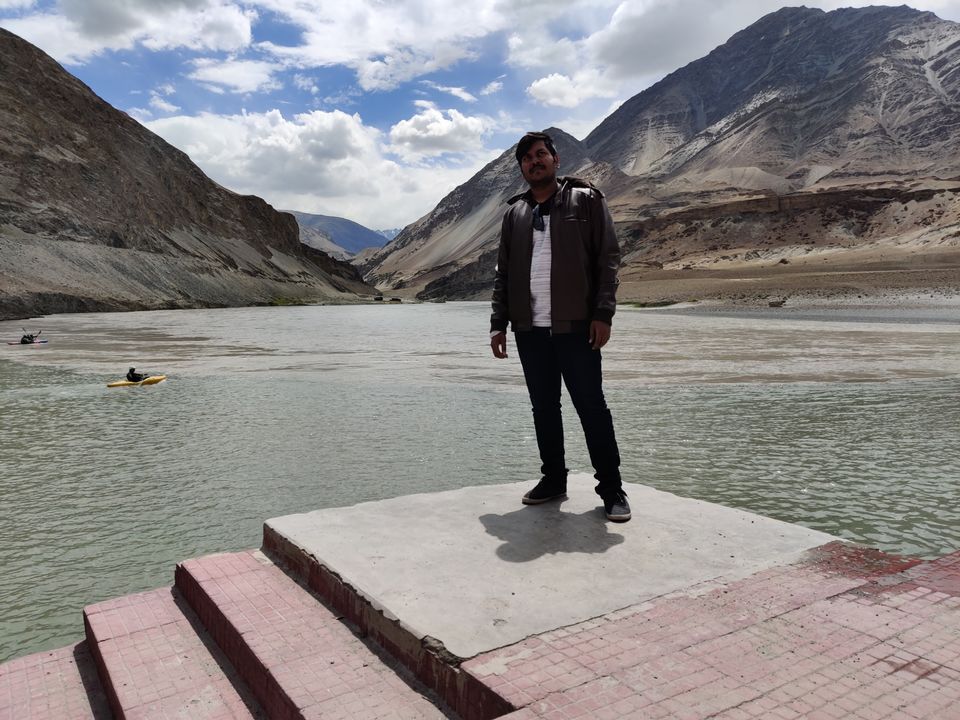 Leh to Numbra valley
I this route you will check
1. Kardugla view point ( highest motarable road in the world)
2. Diskit
3. Sudden change in the view that is sand dunes @ Numbra Valley(like Rajesthan)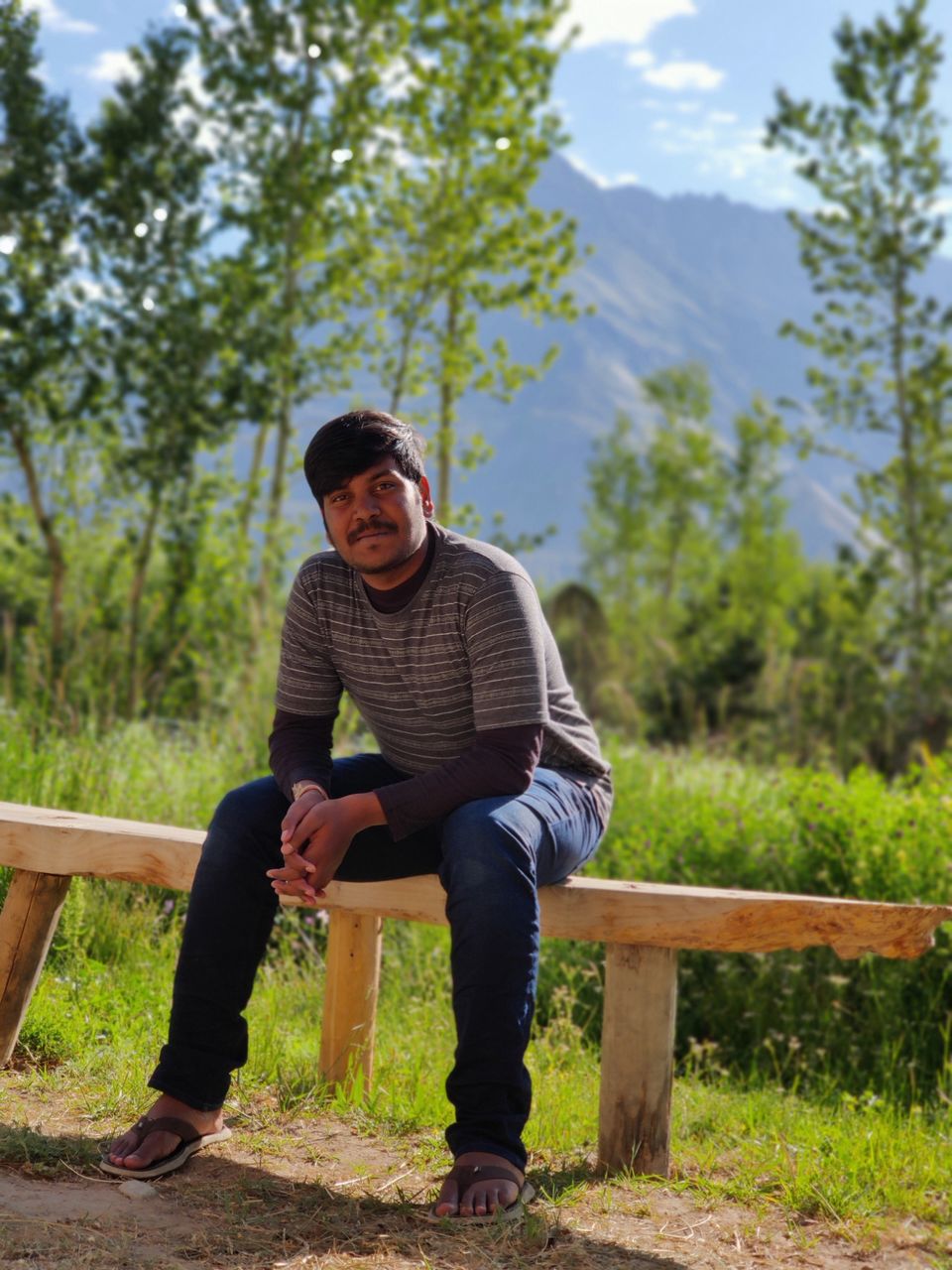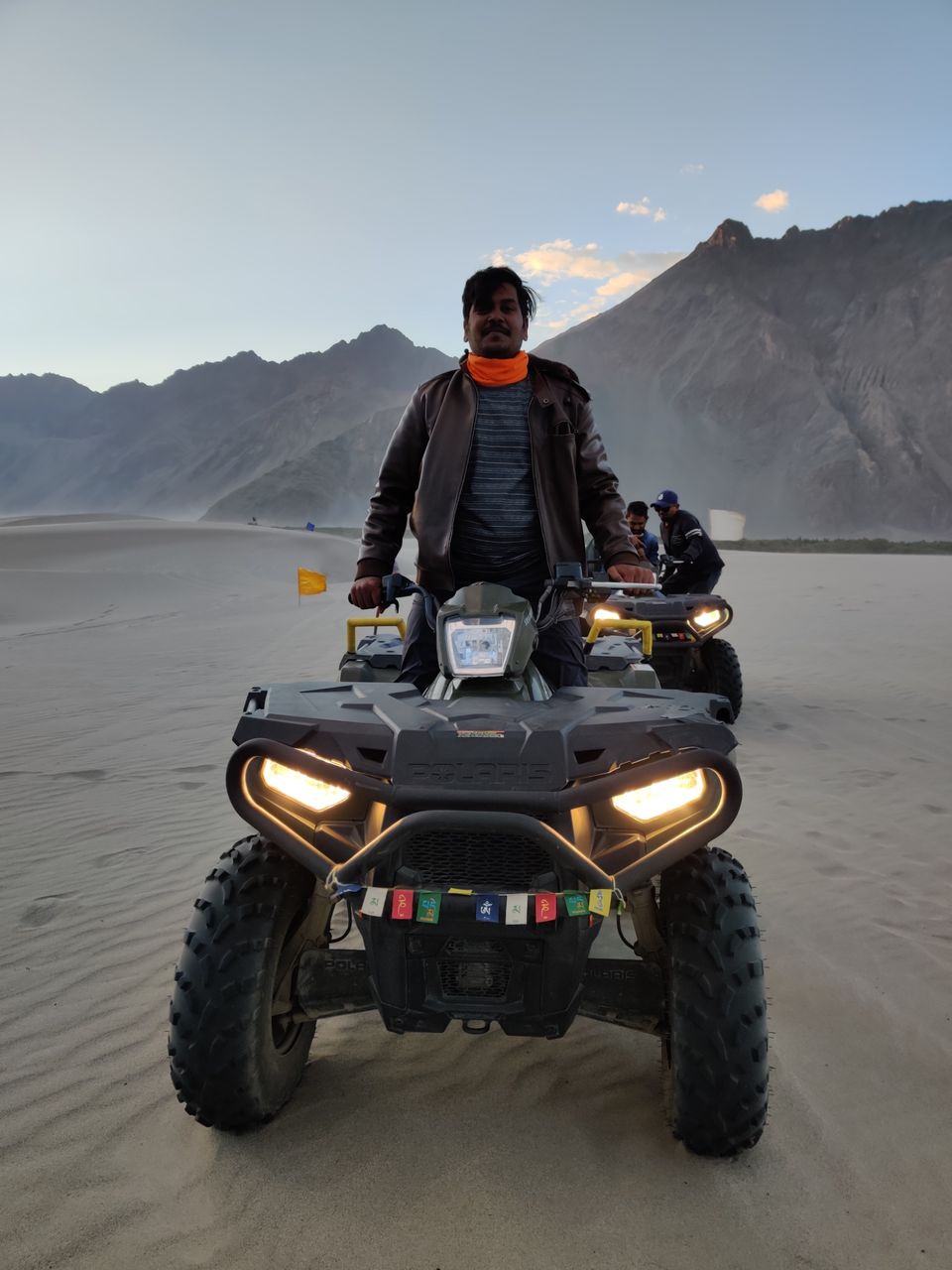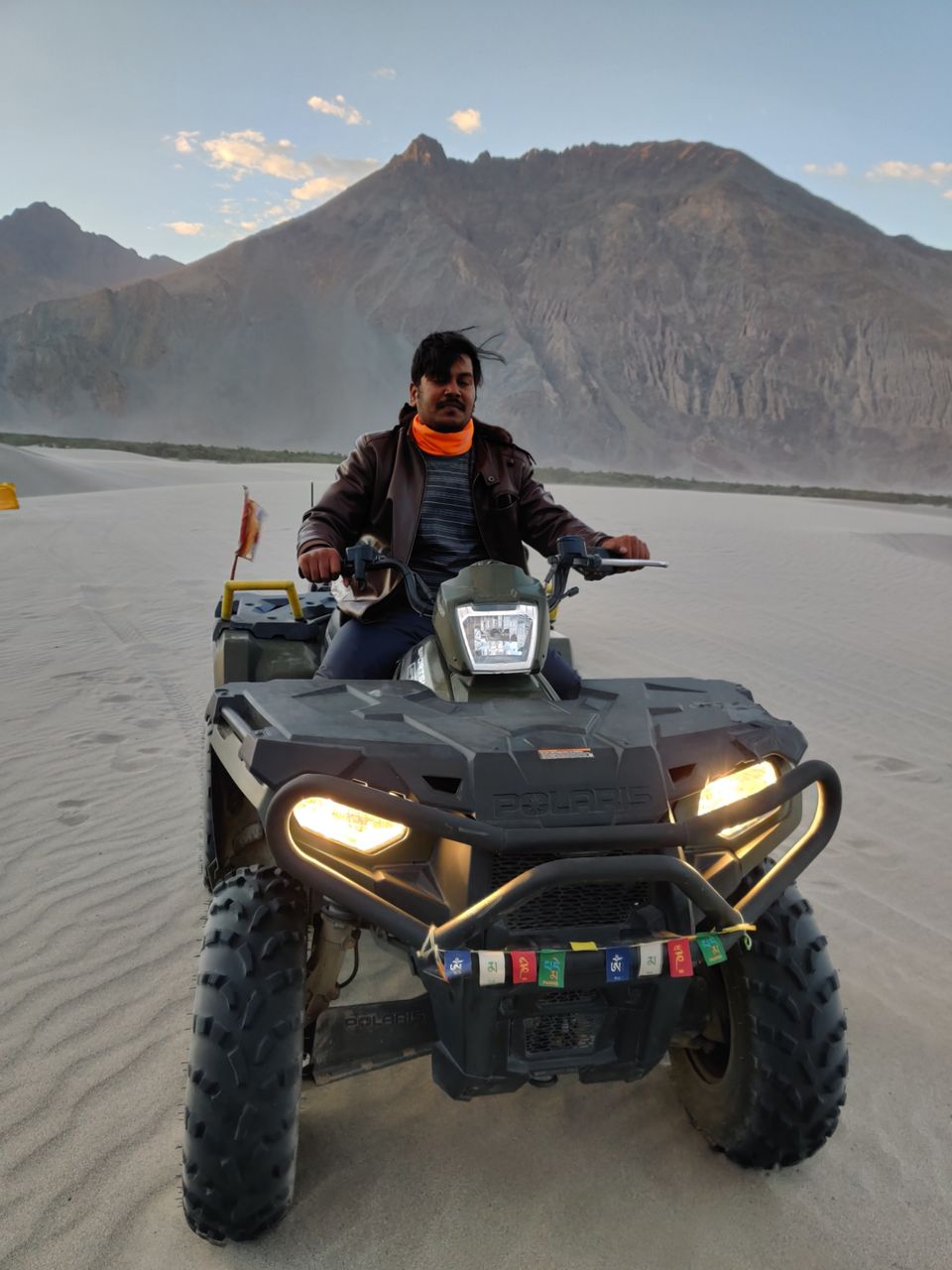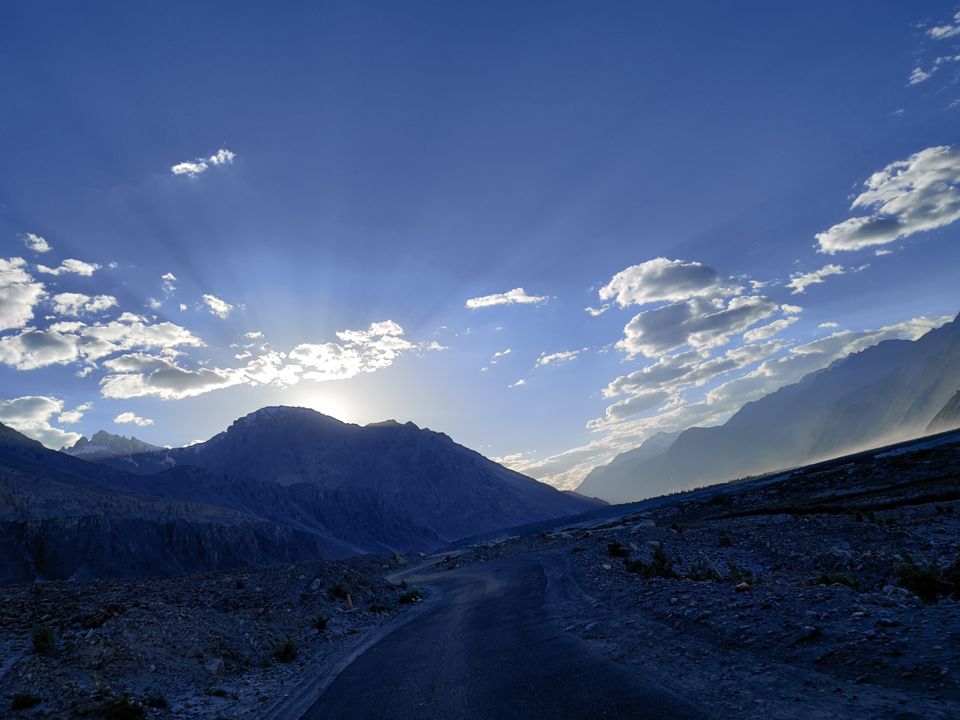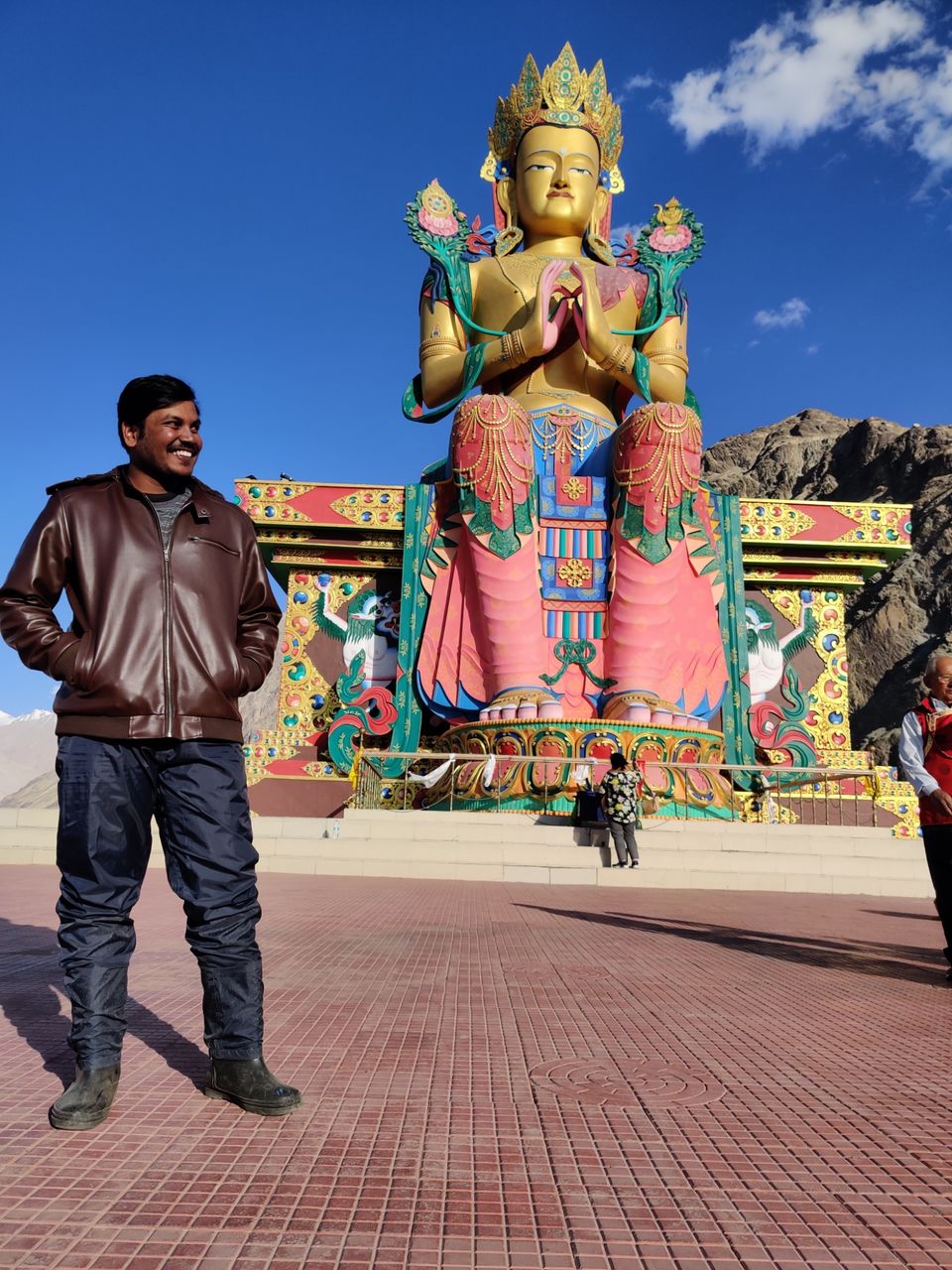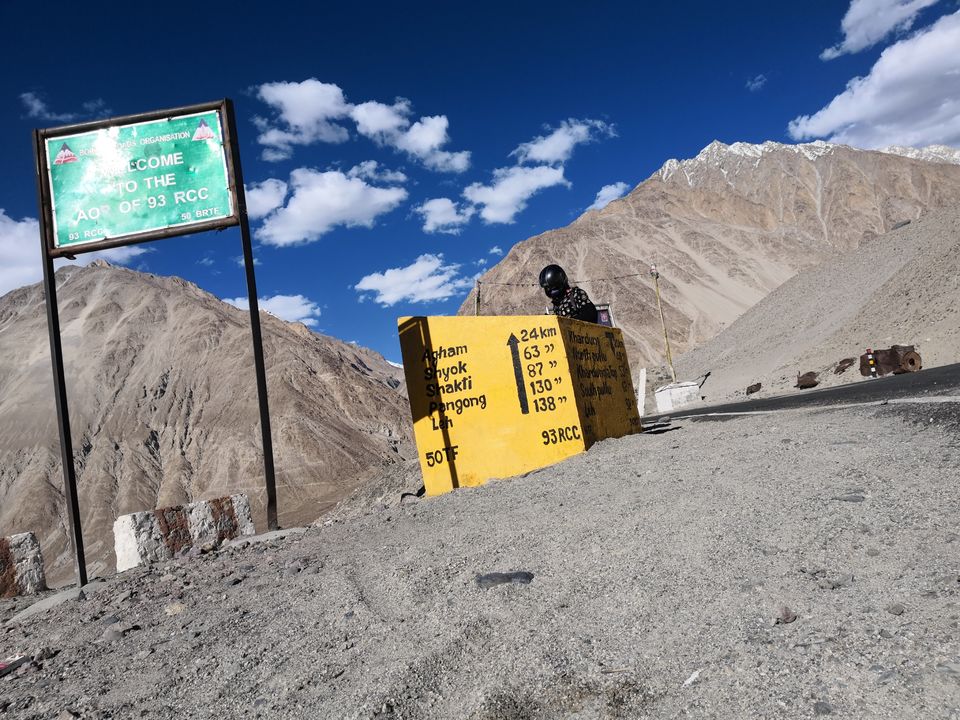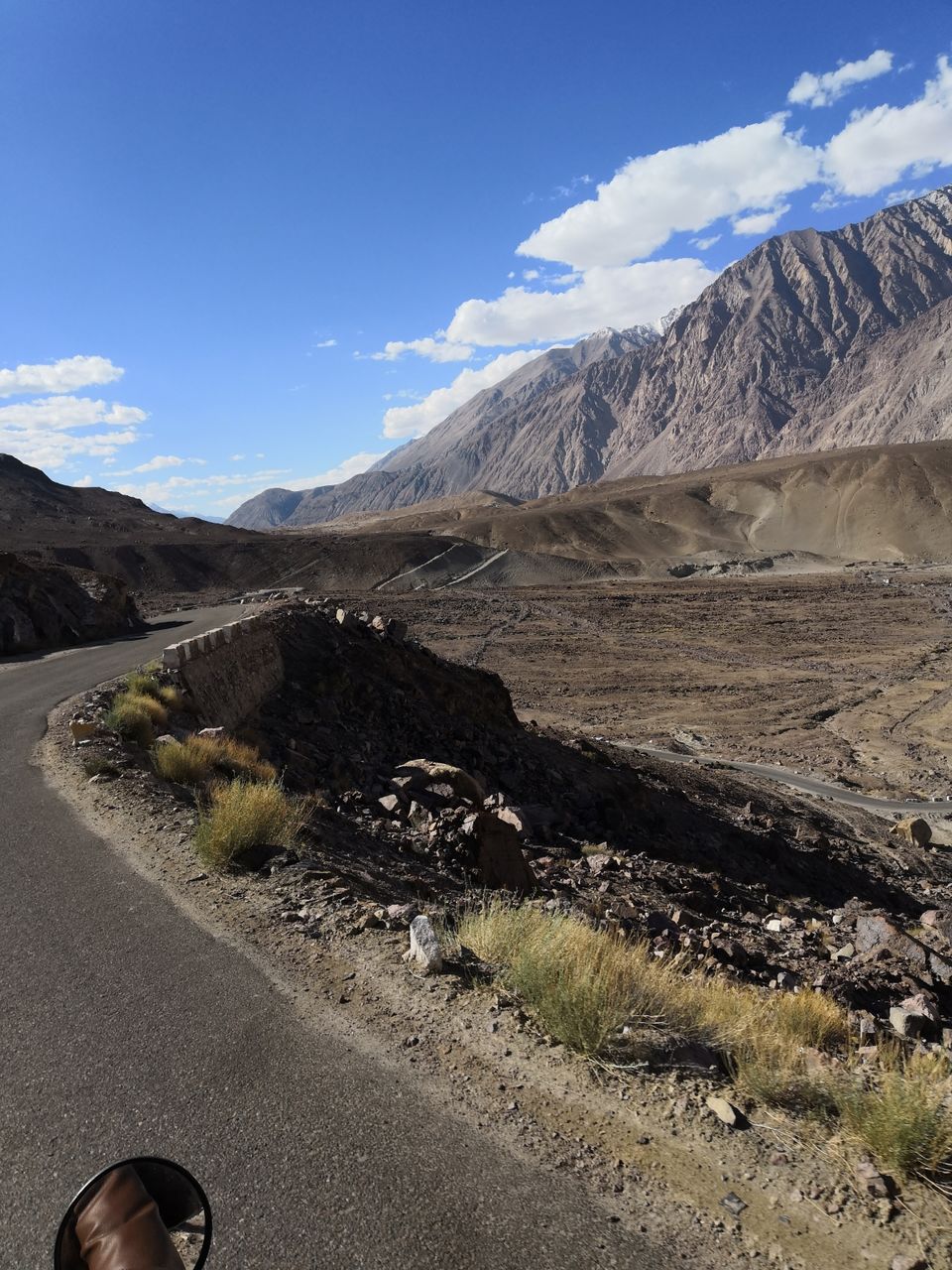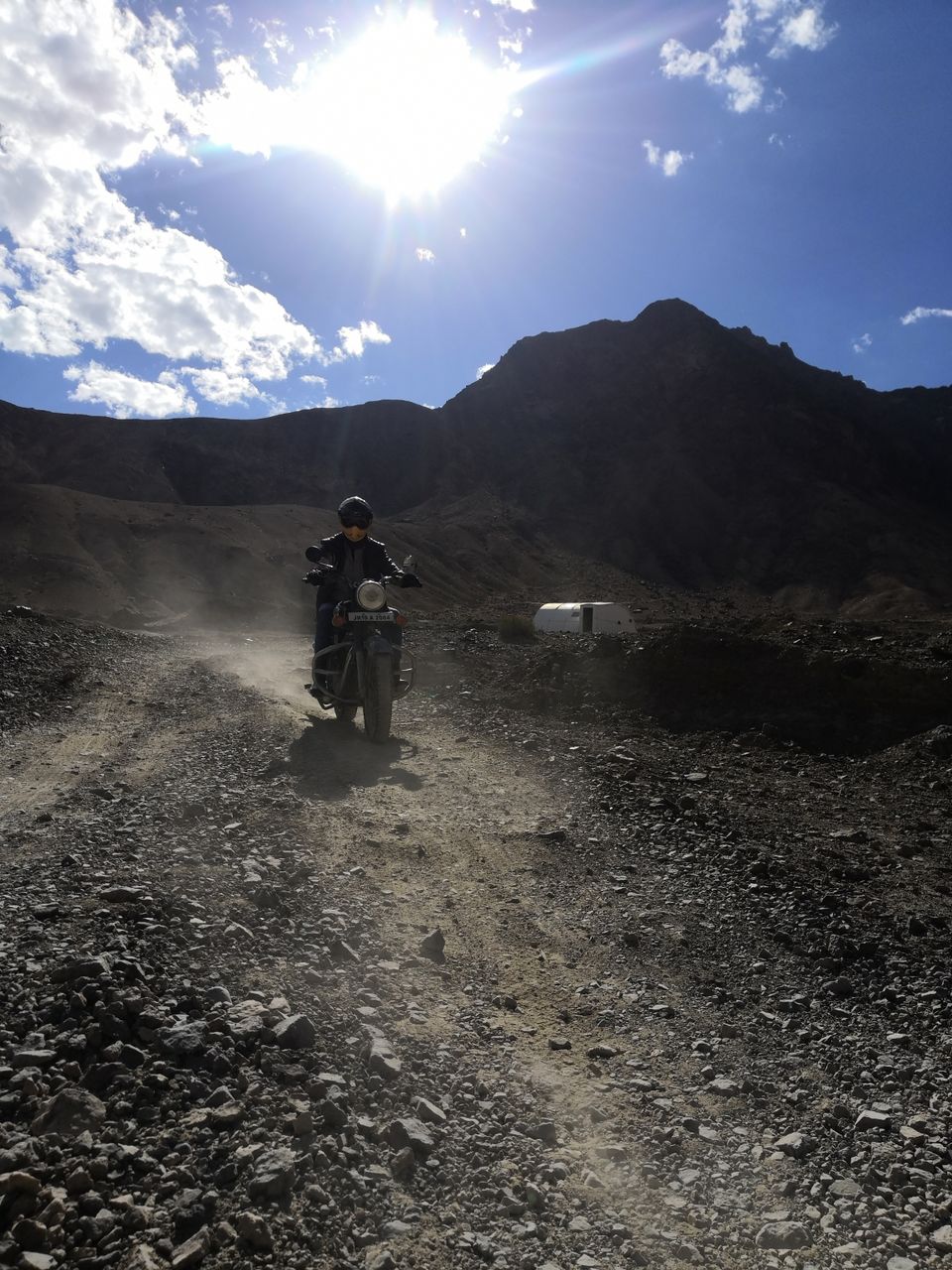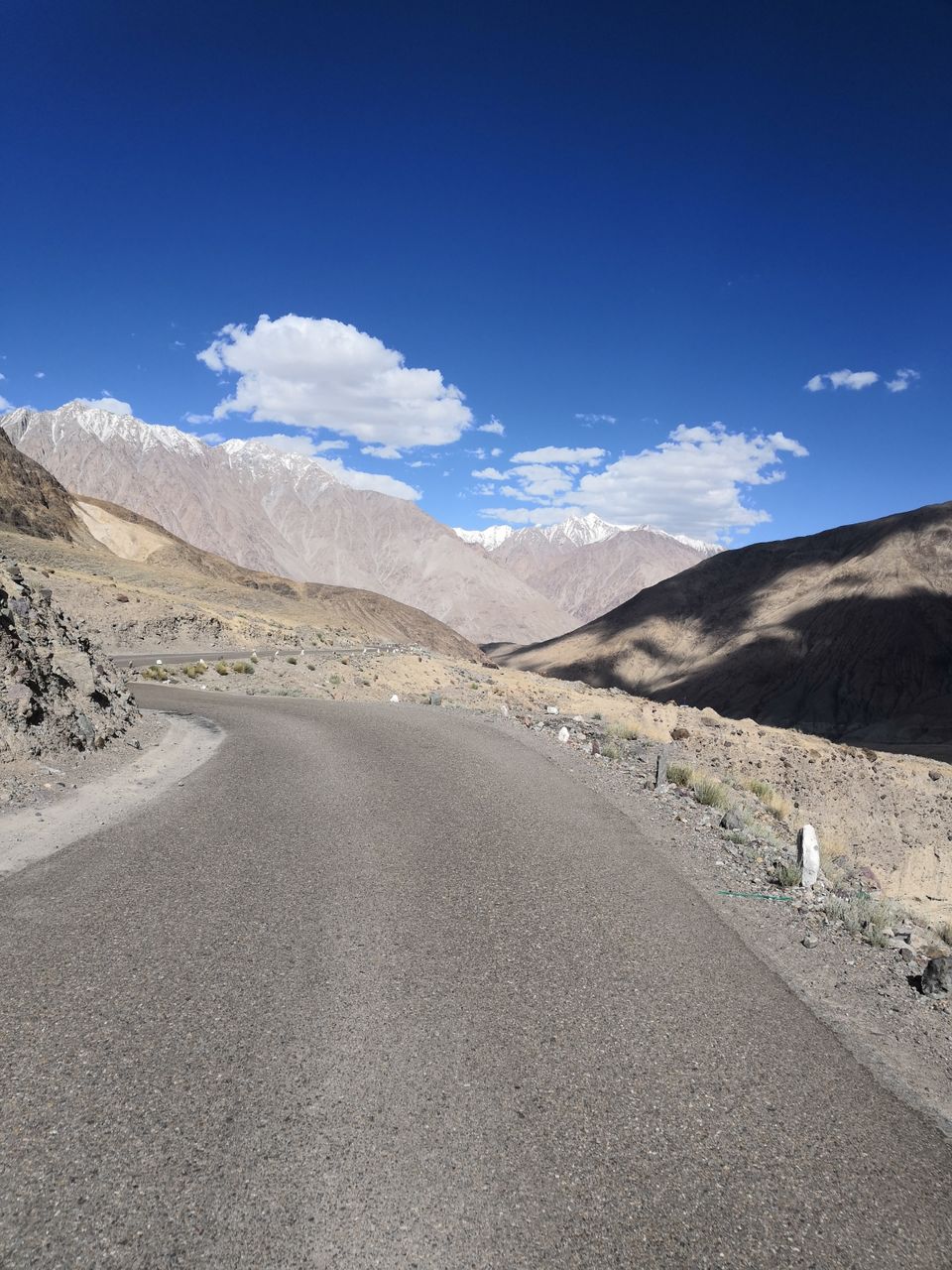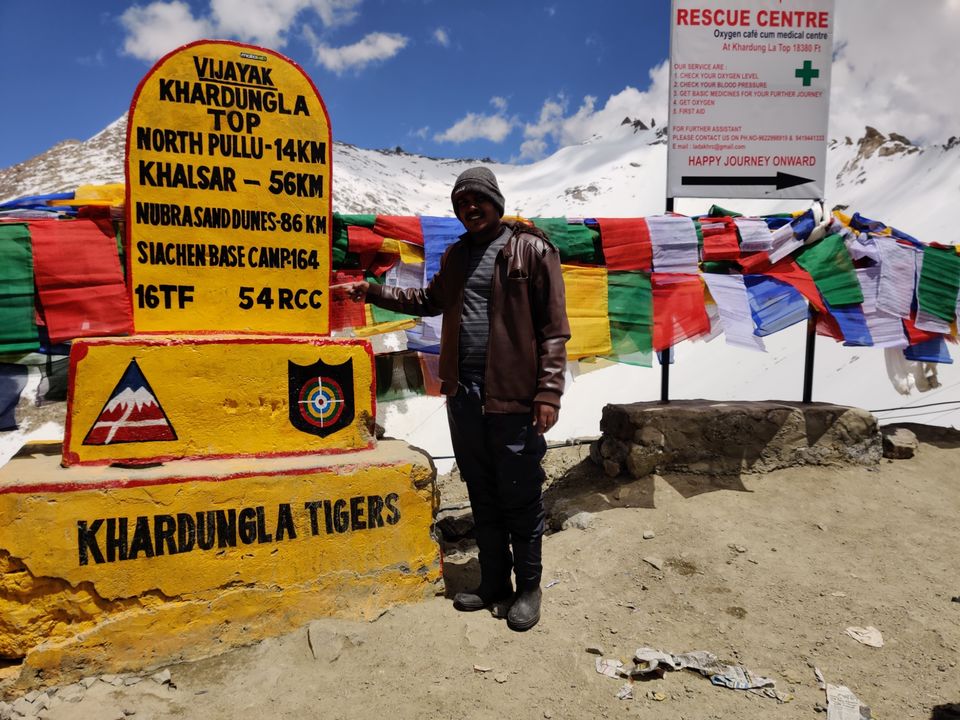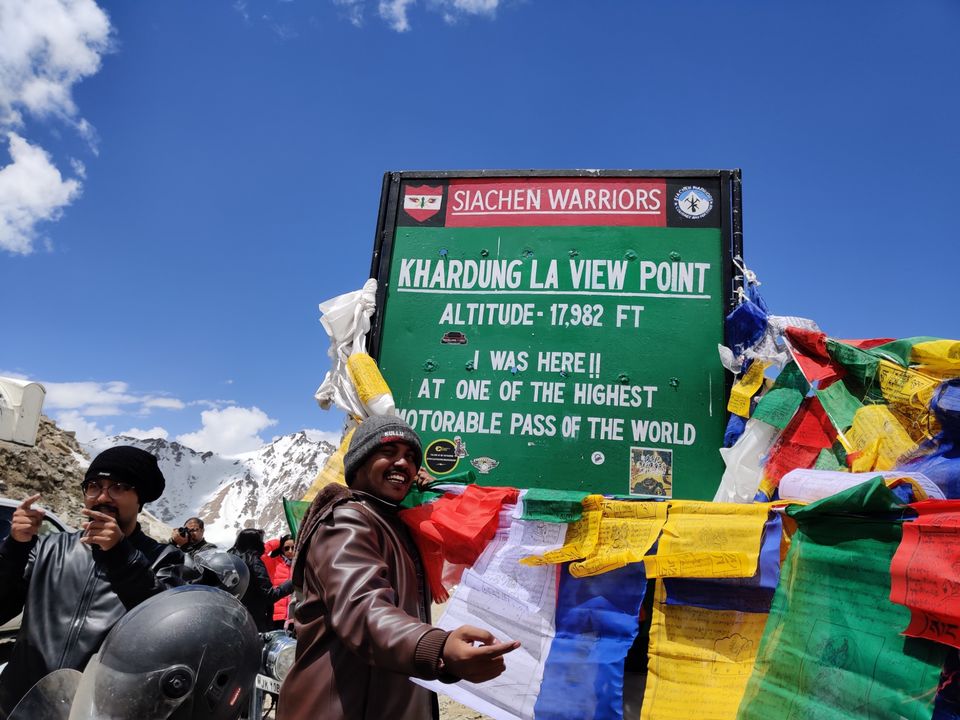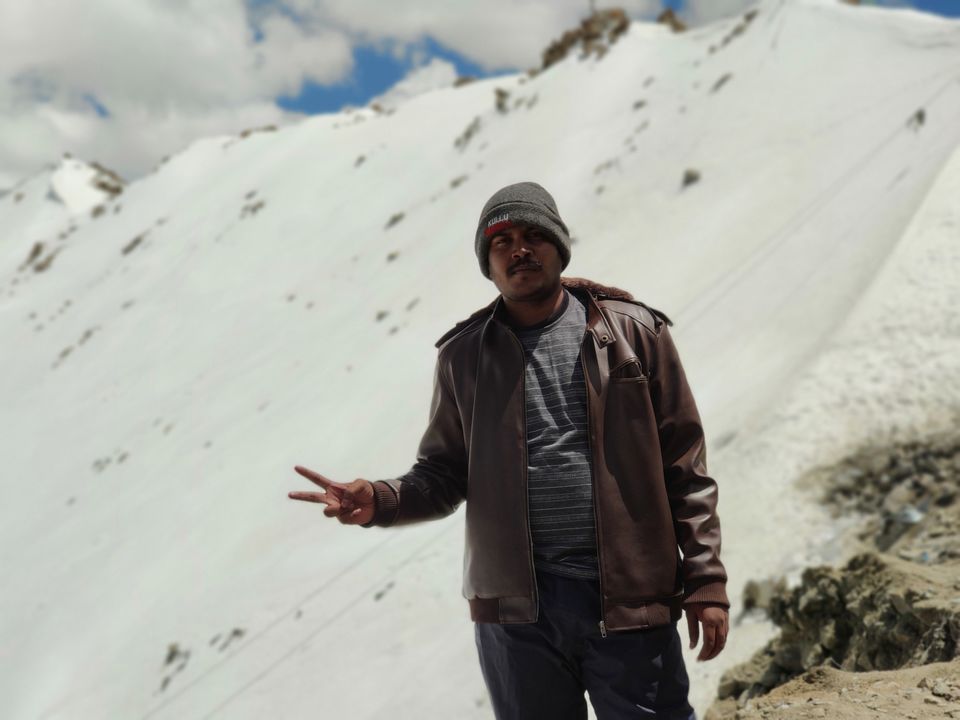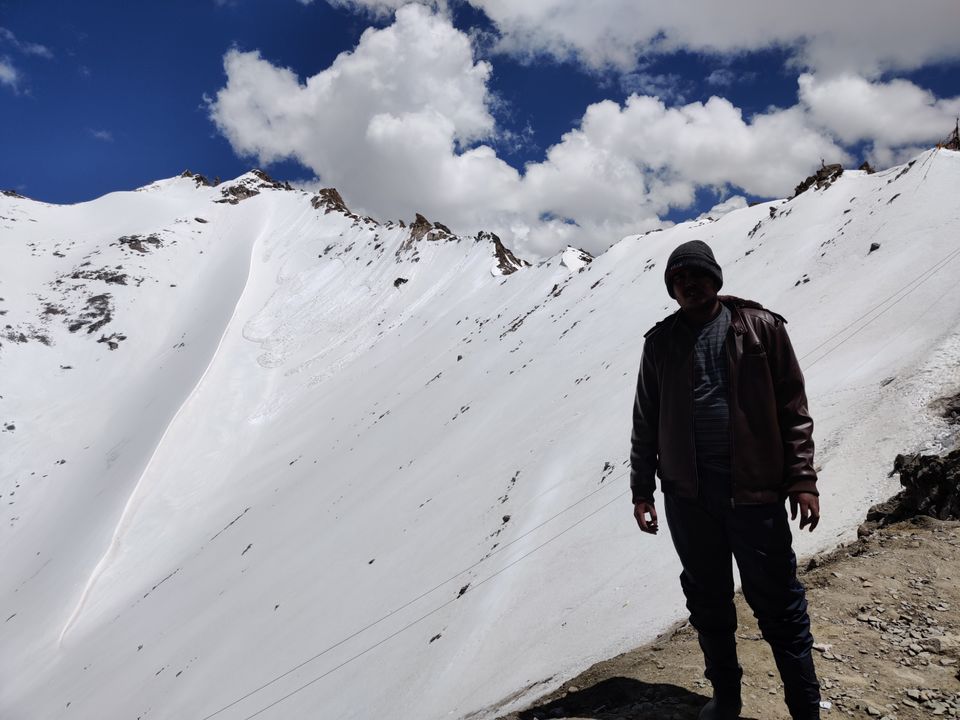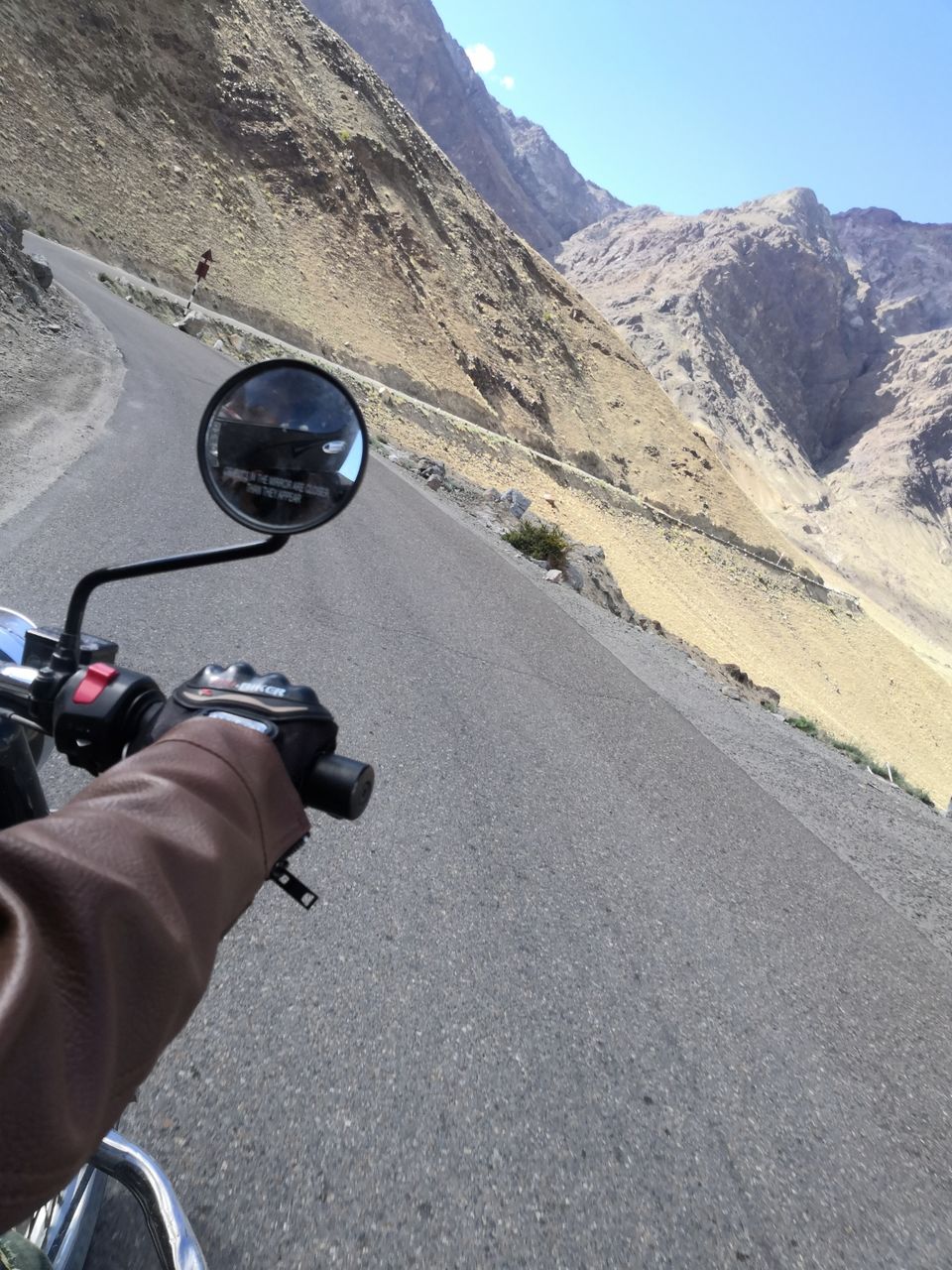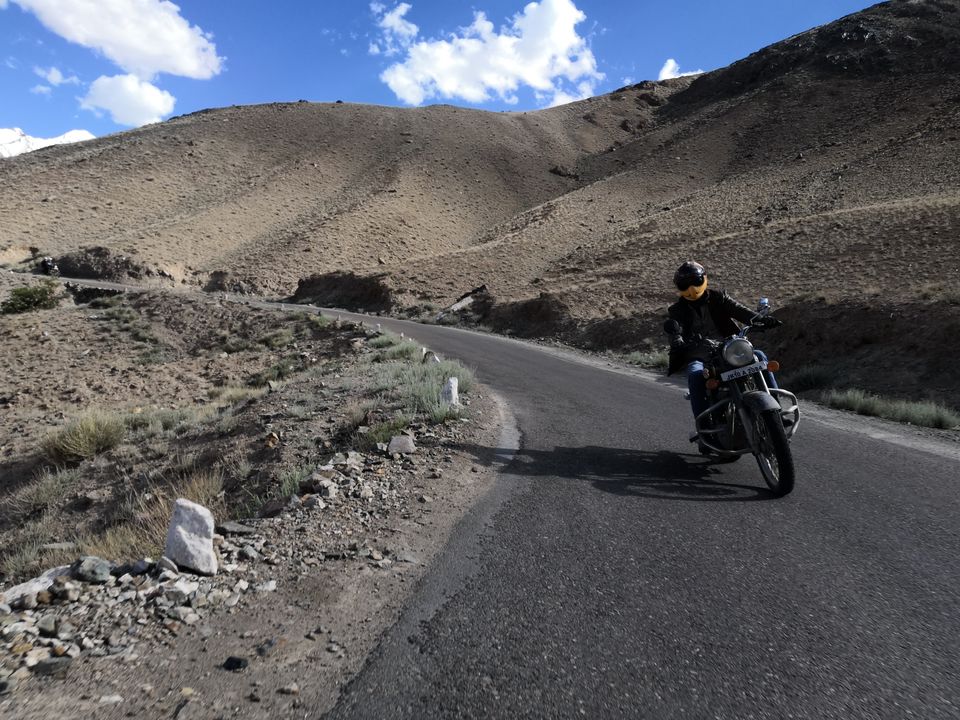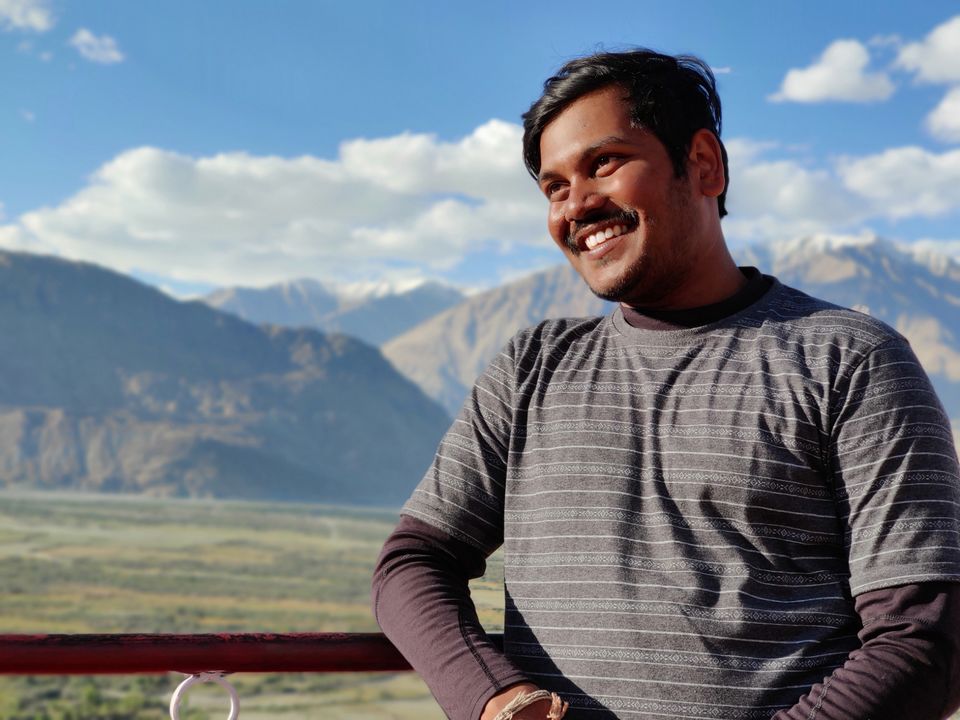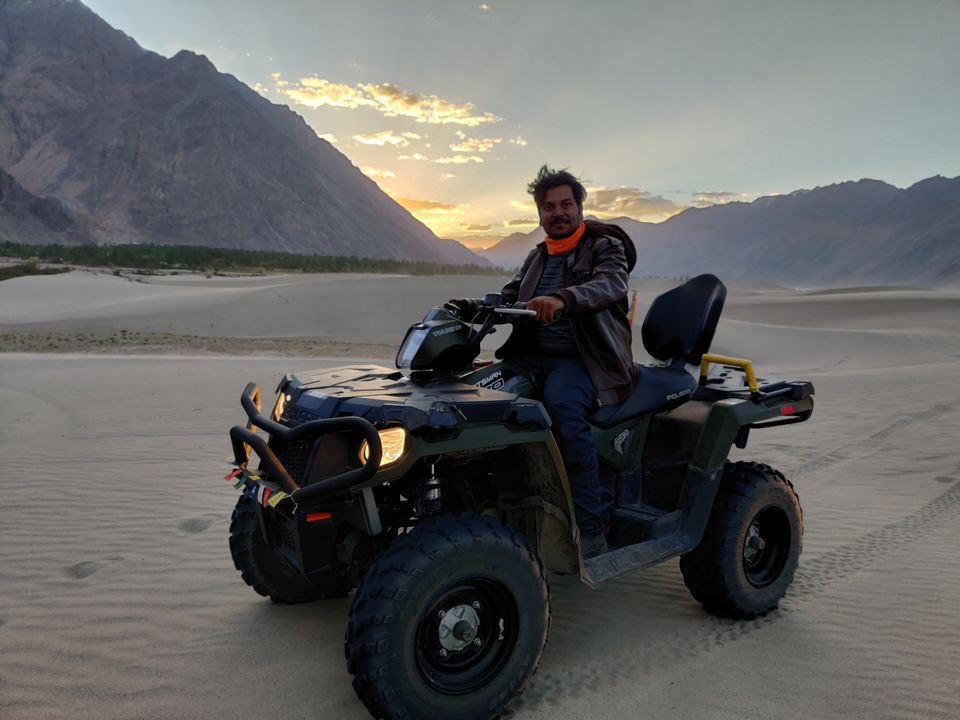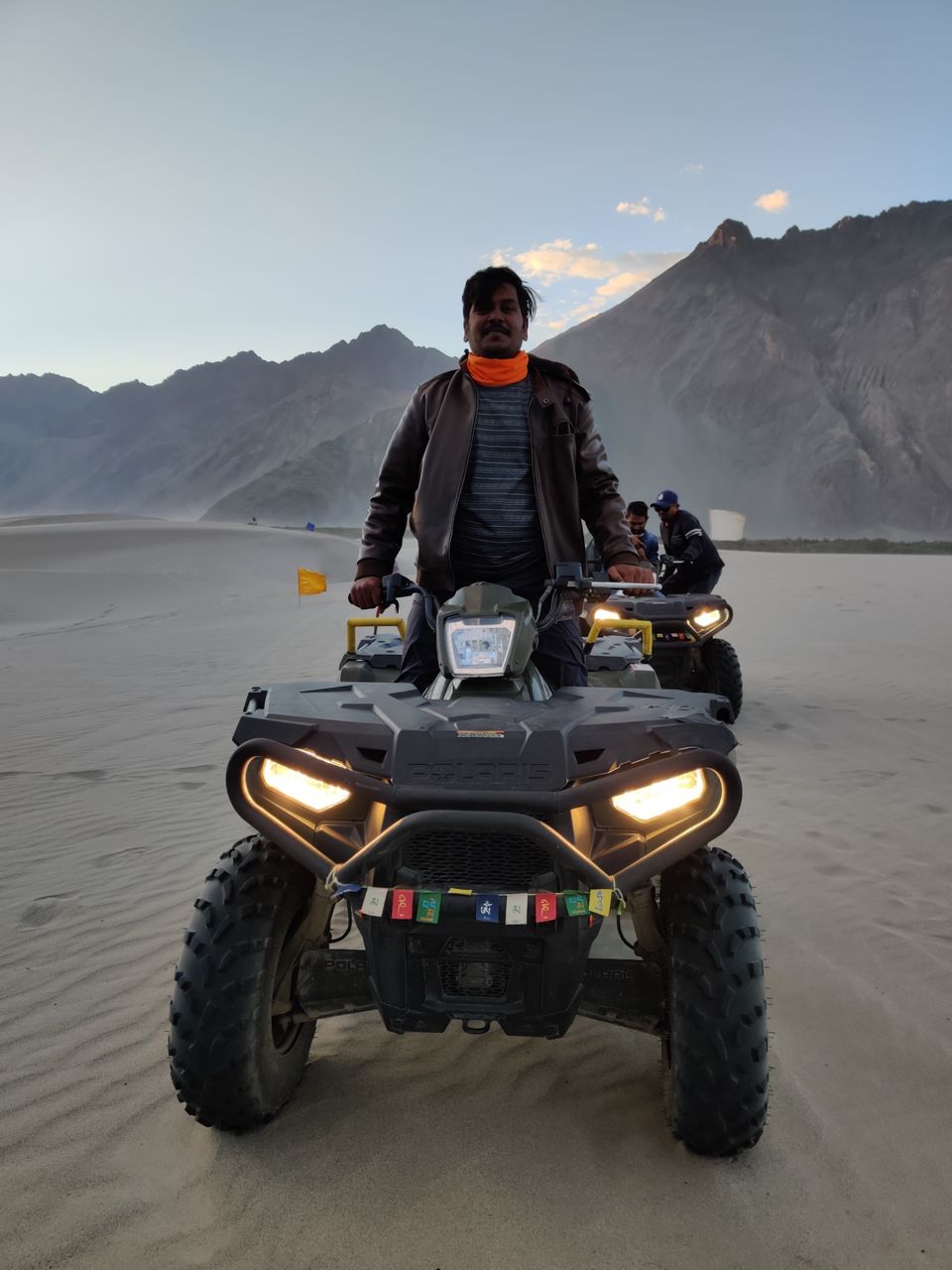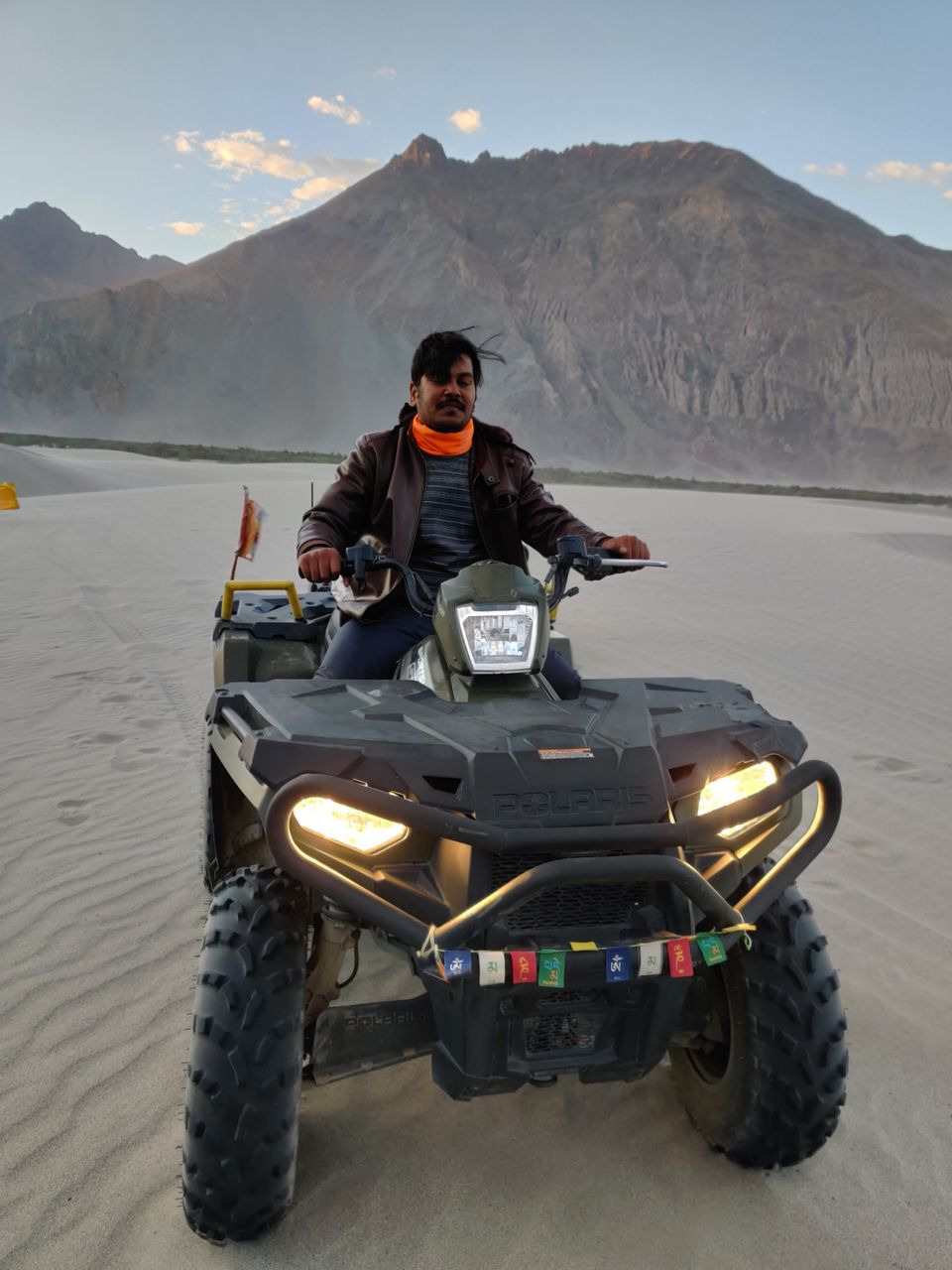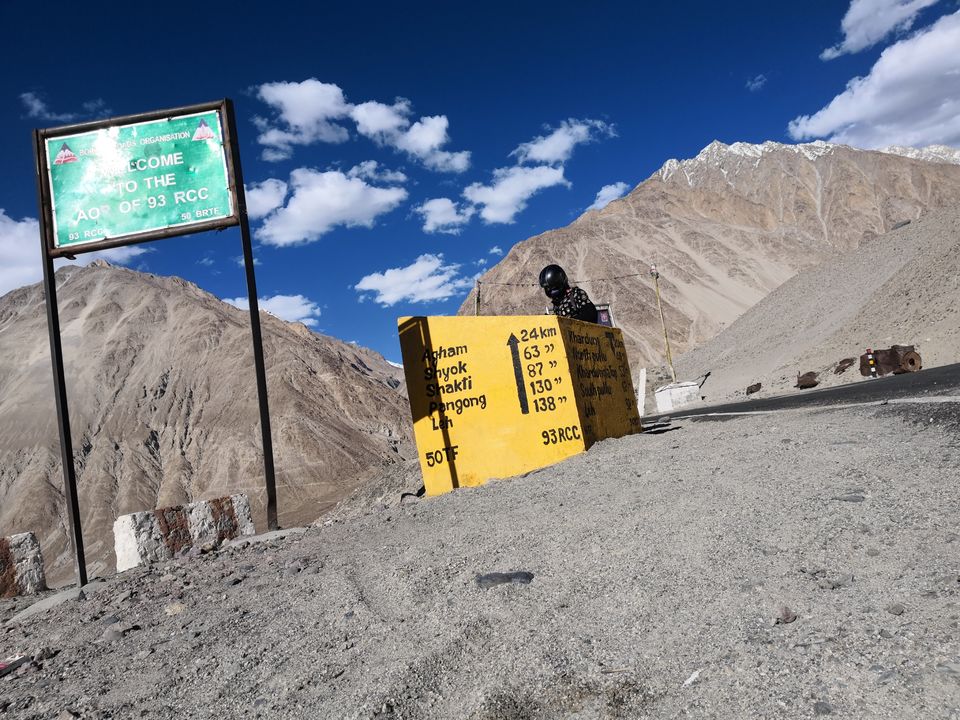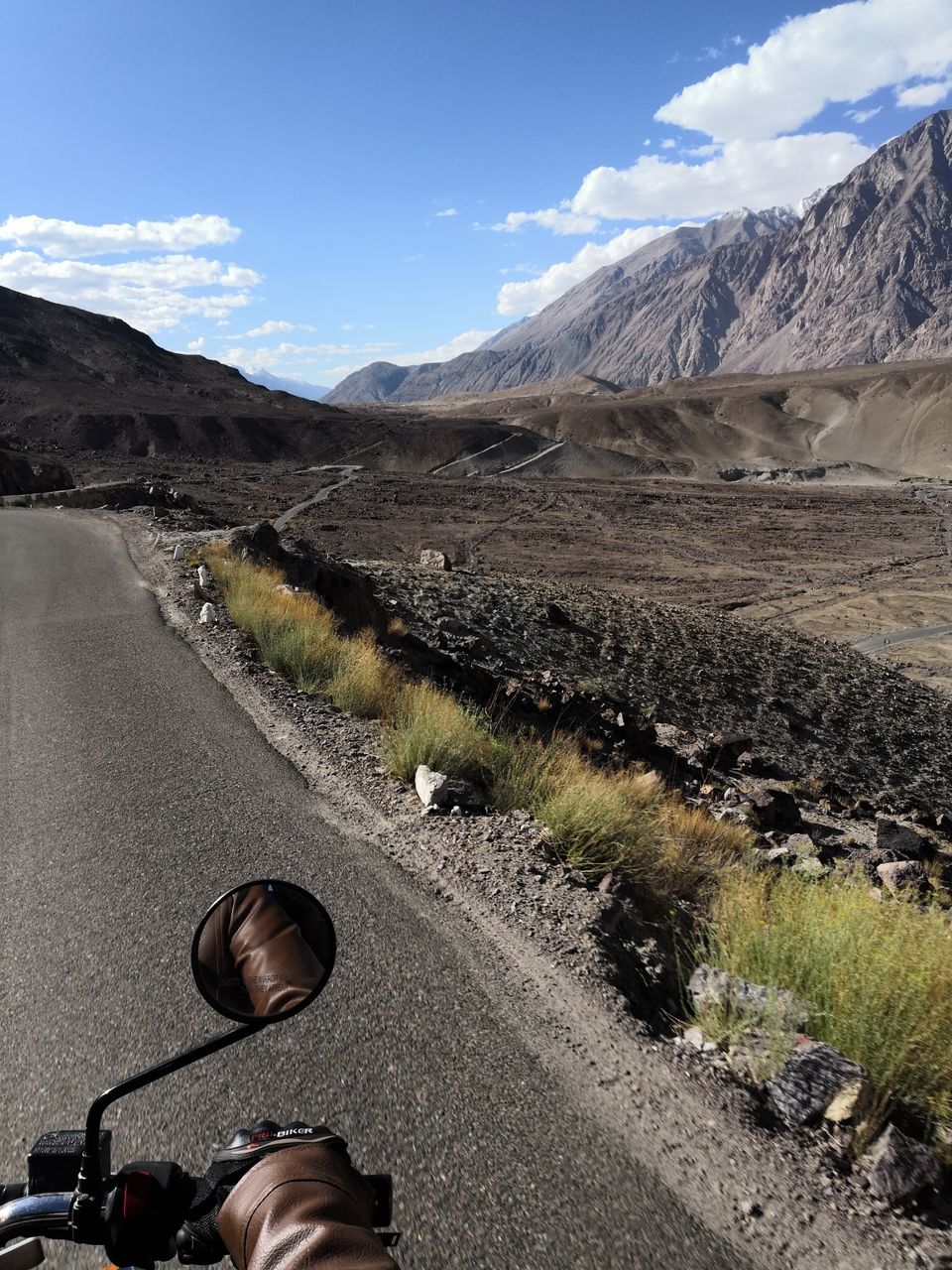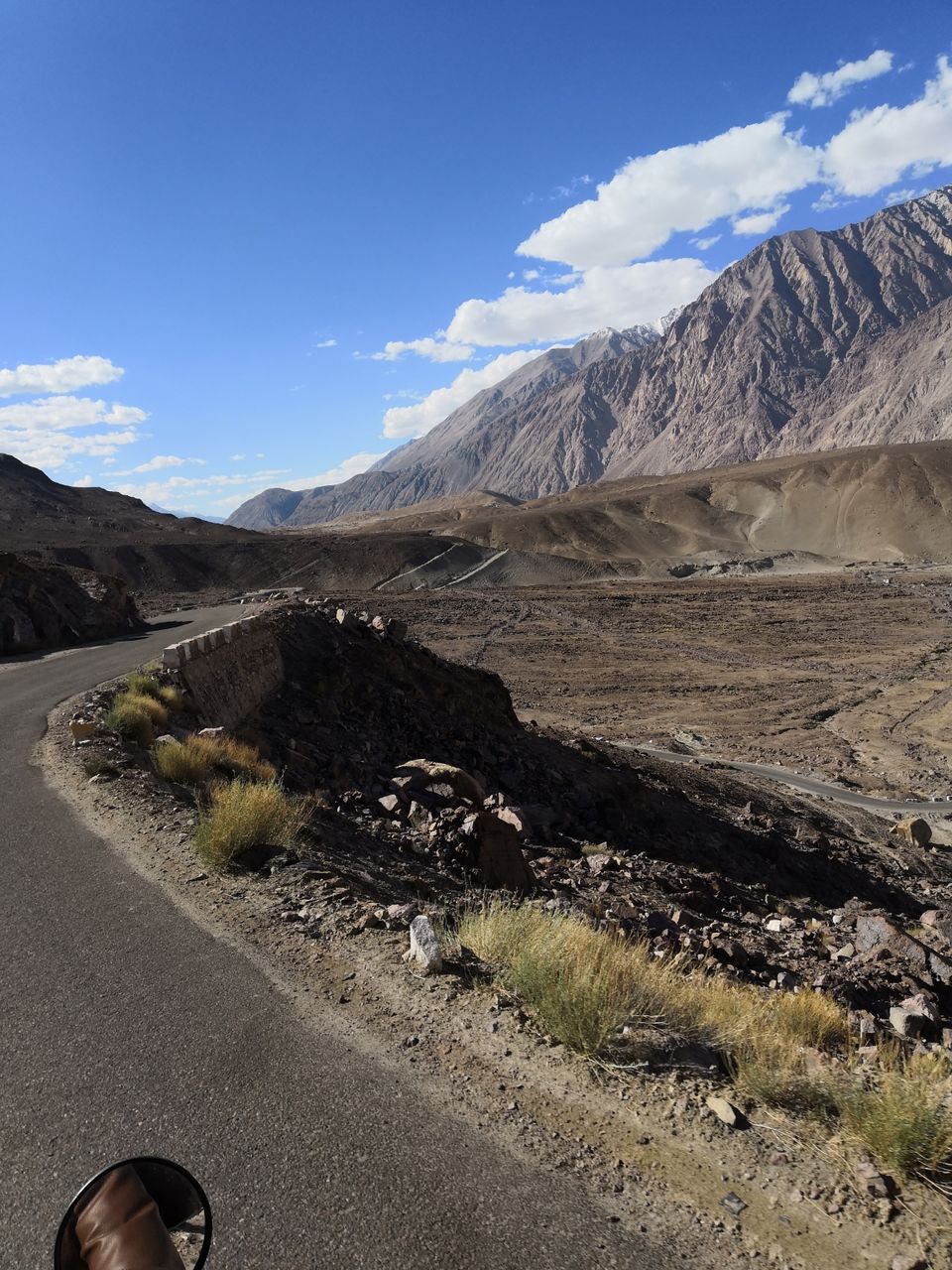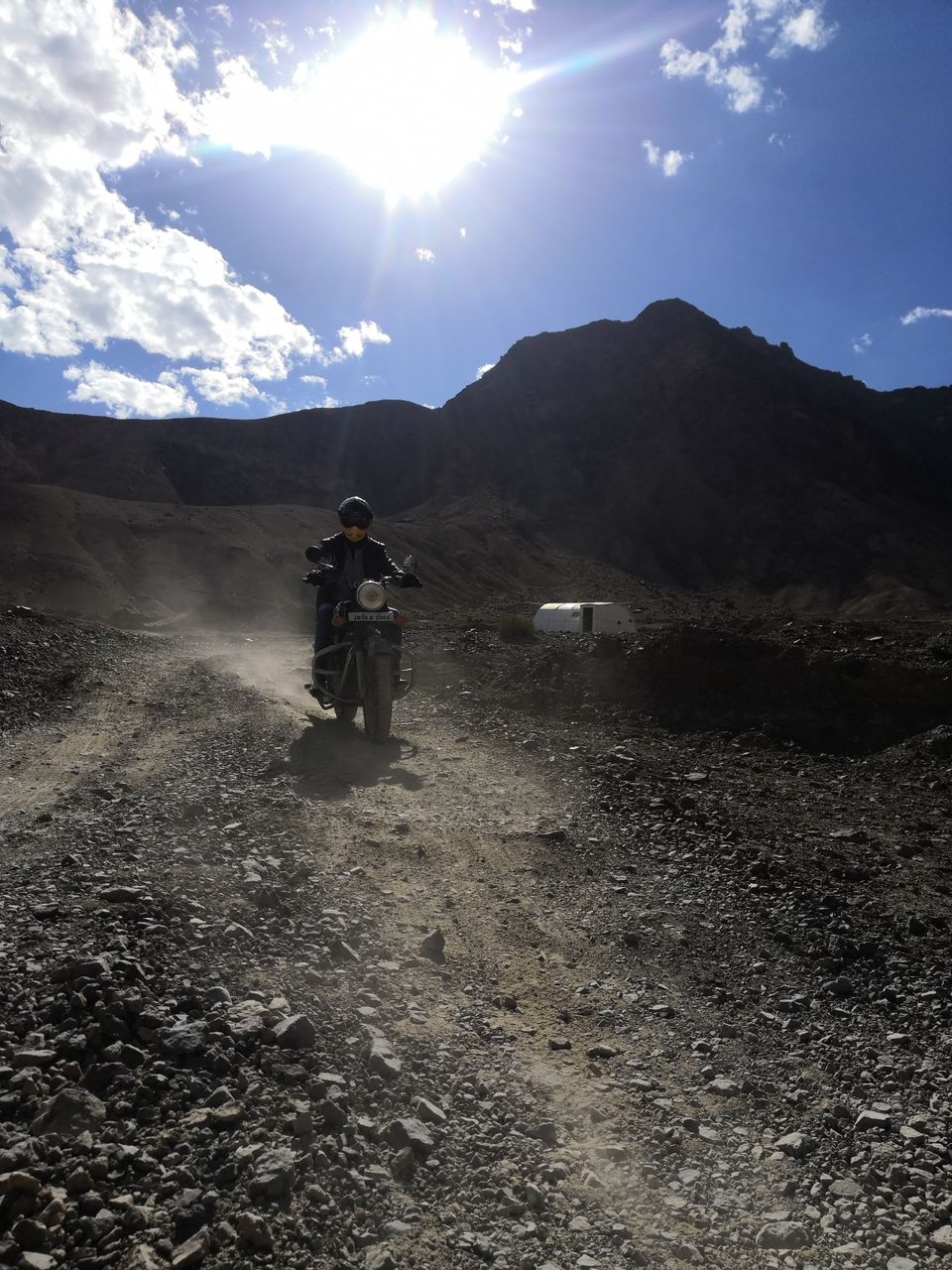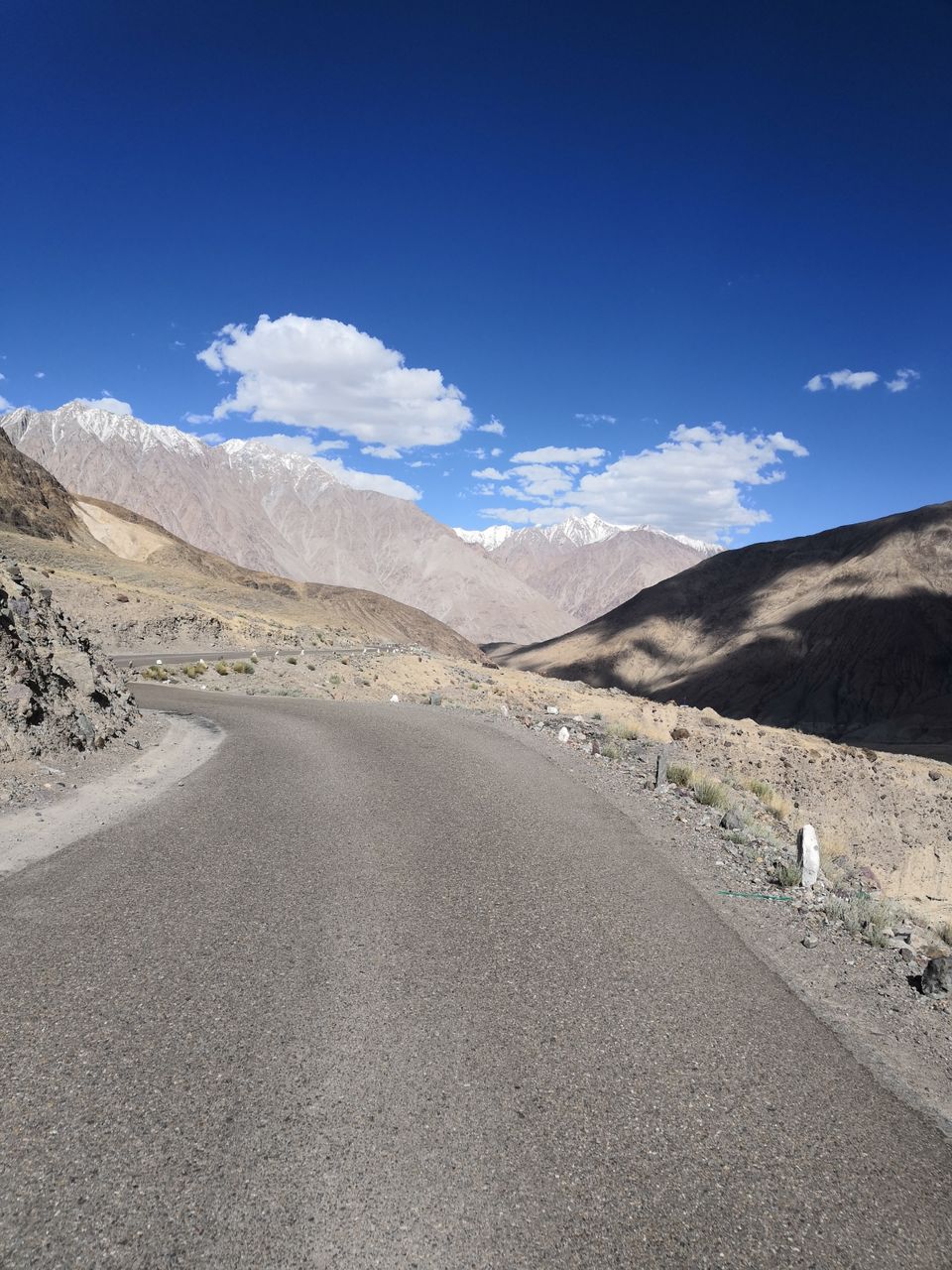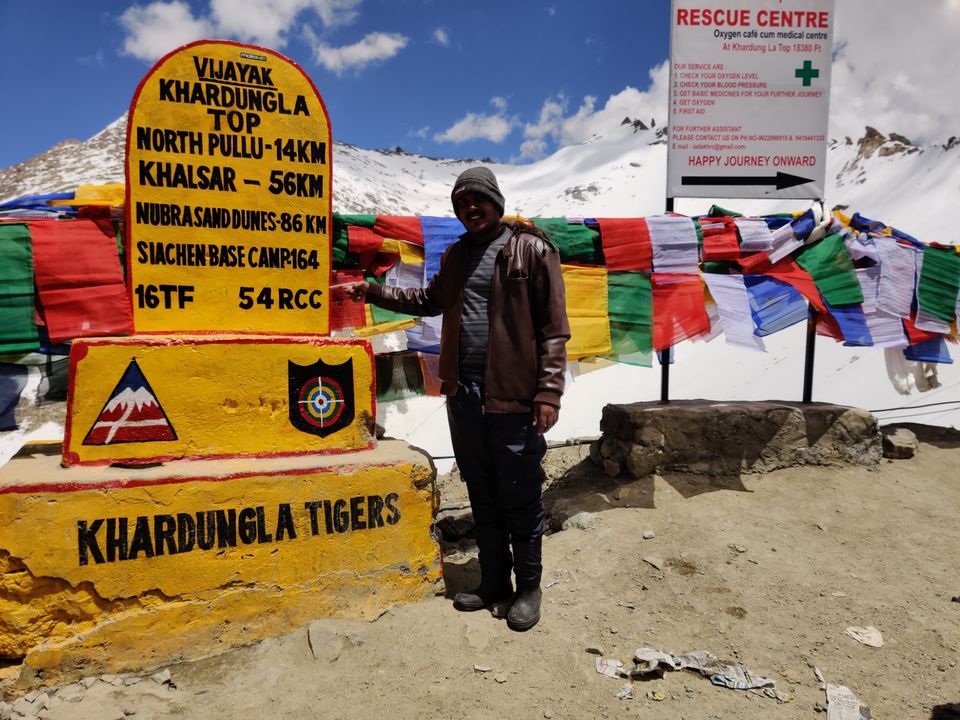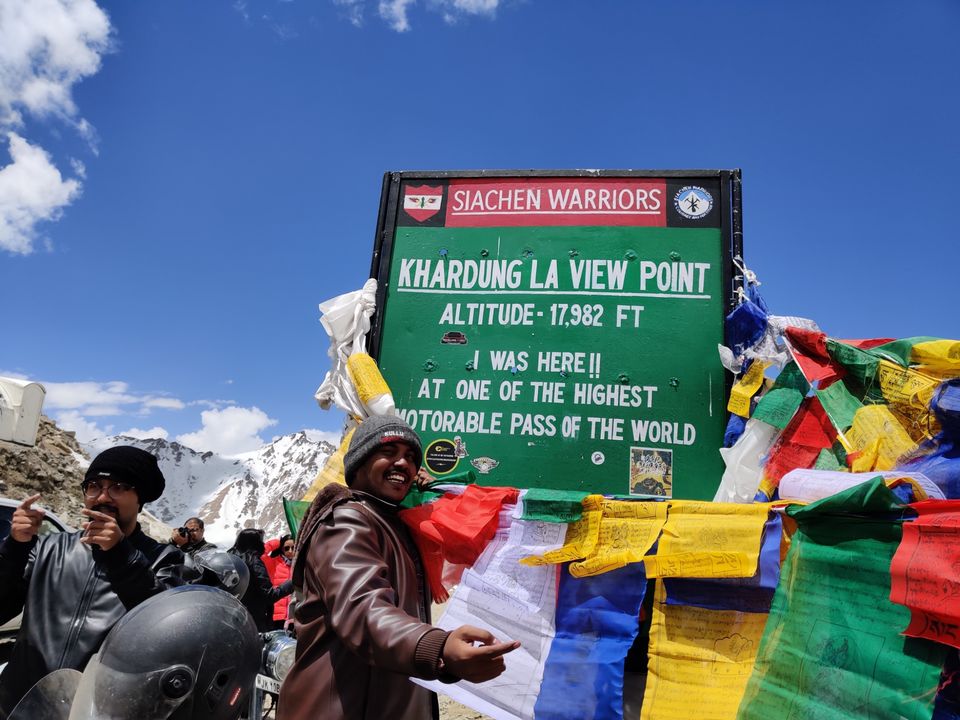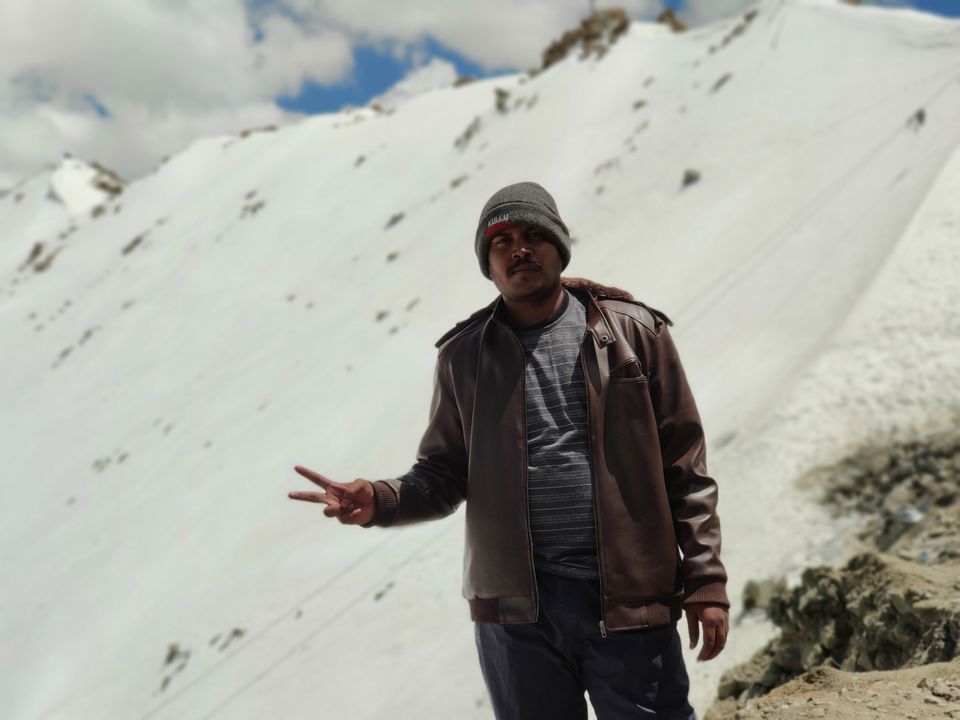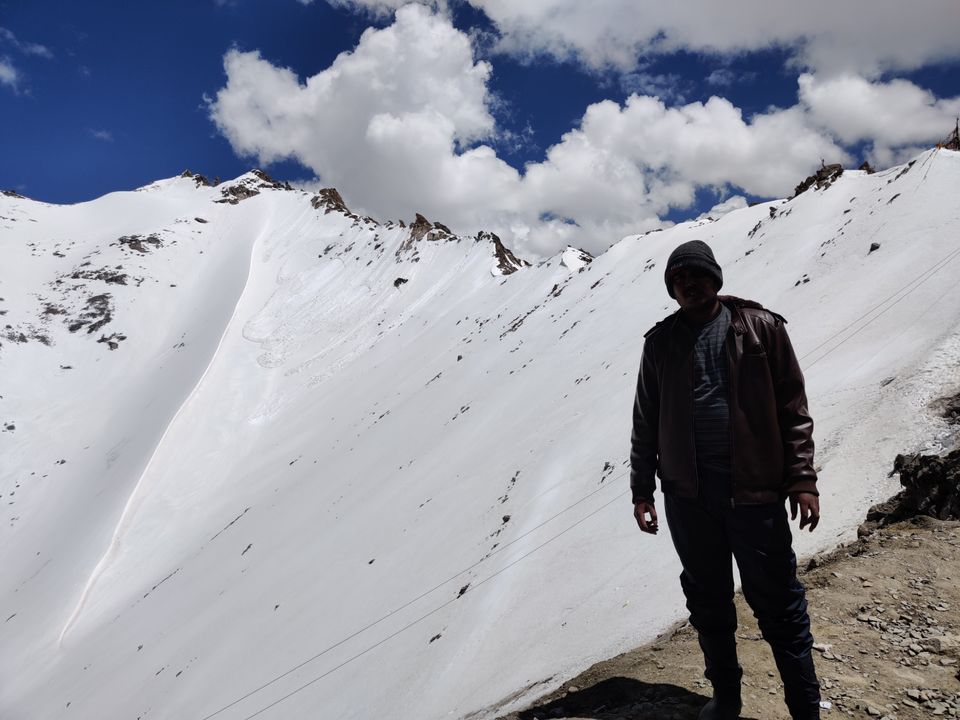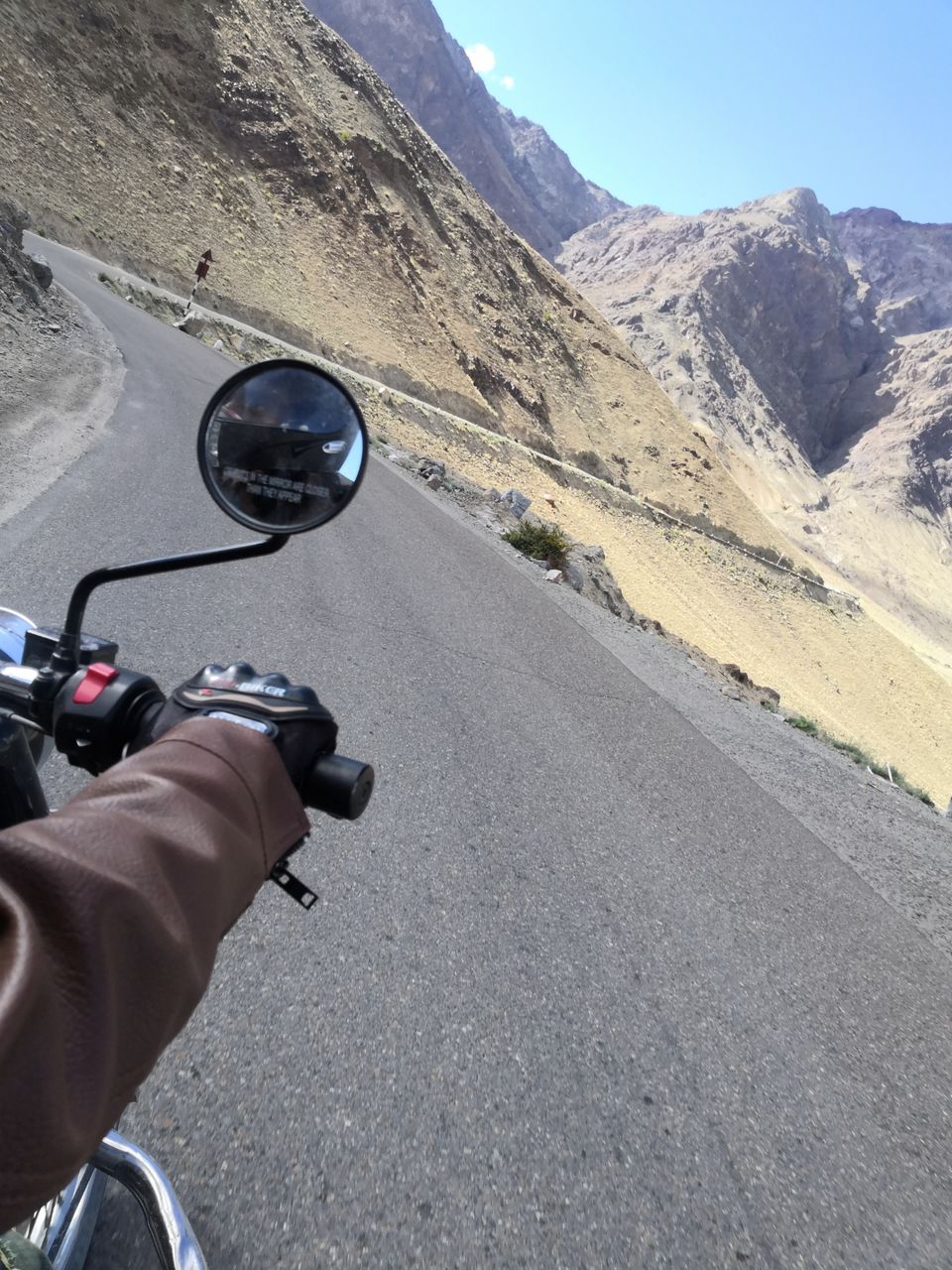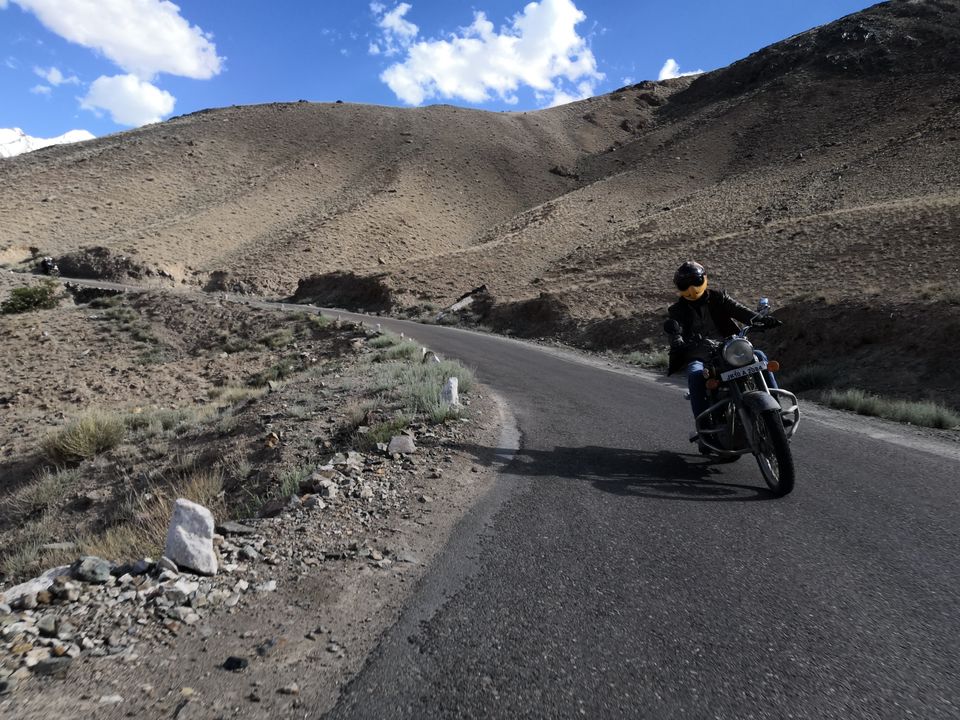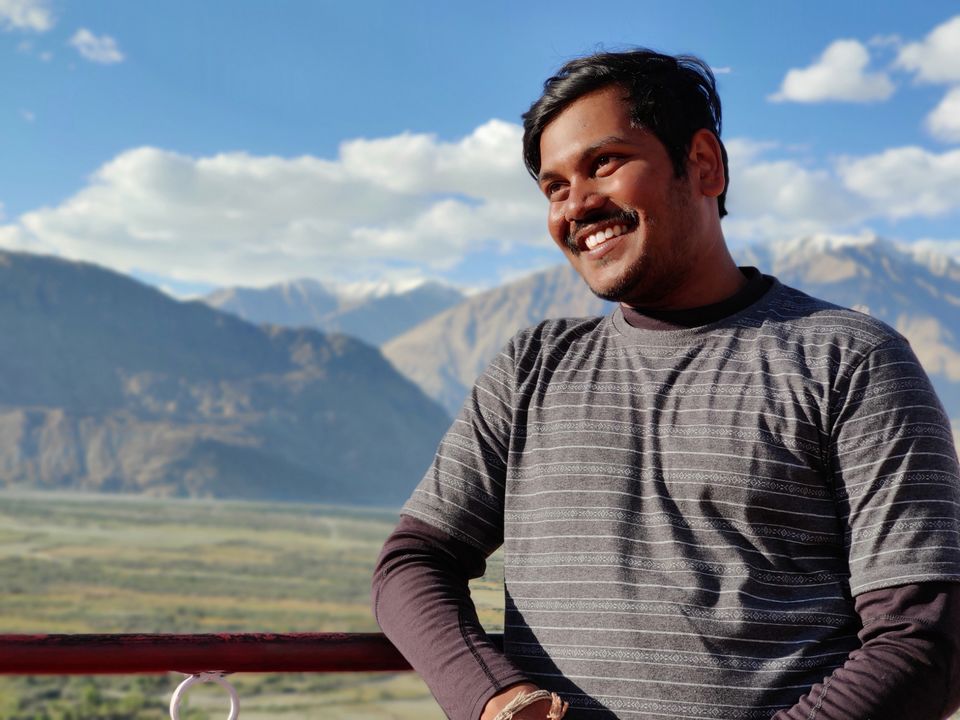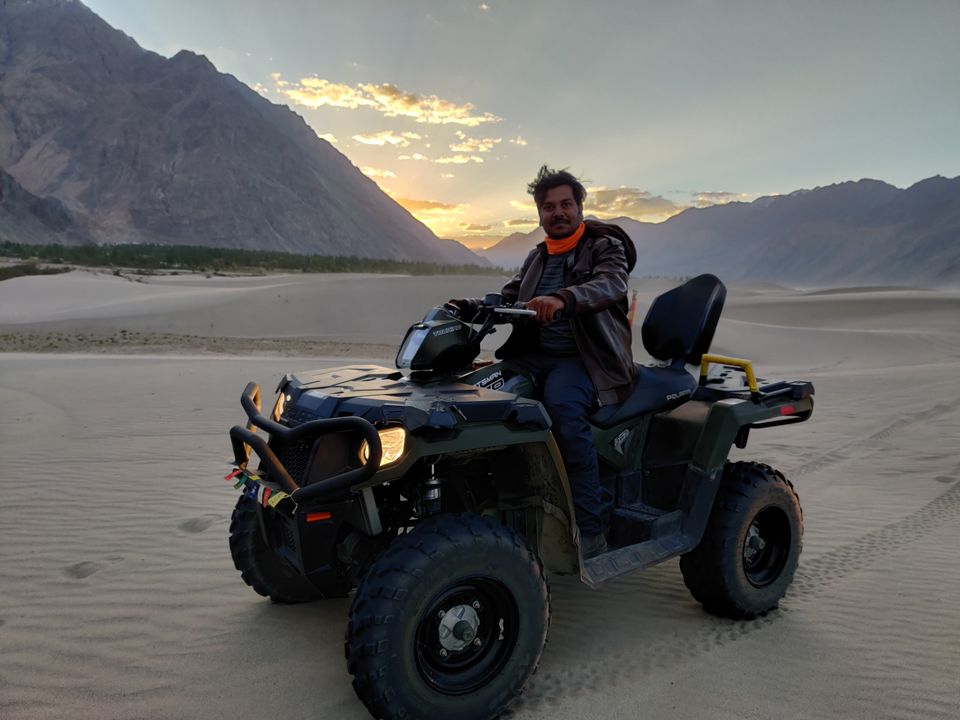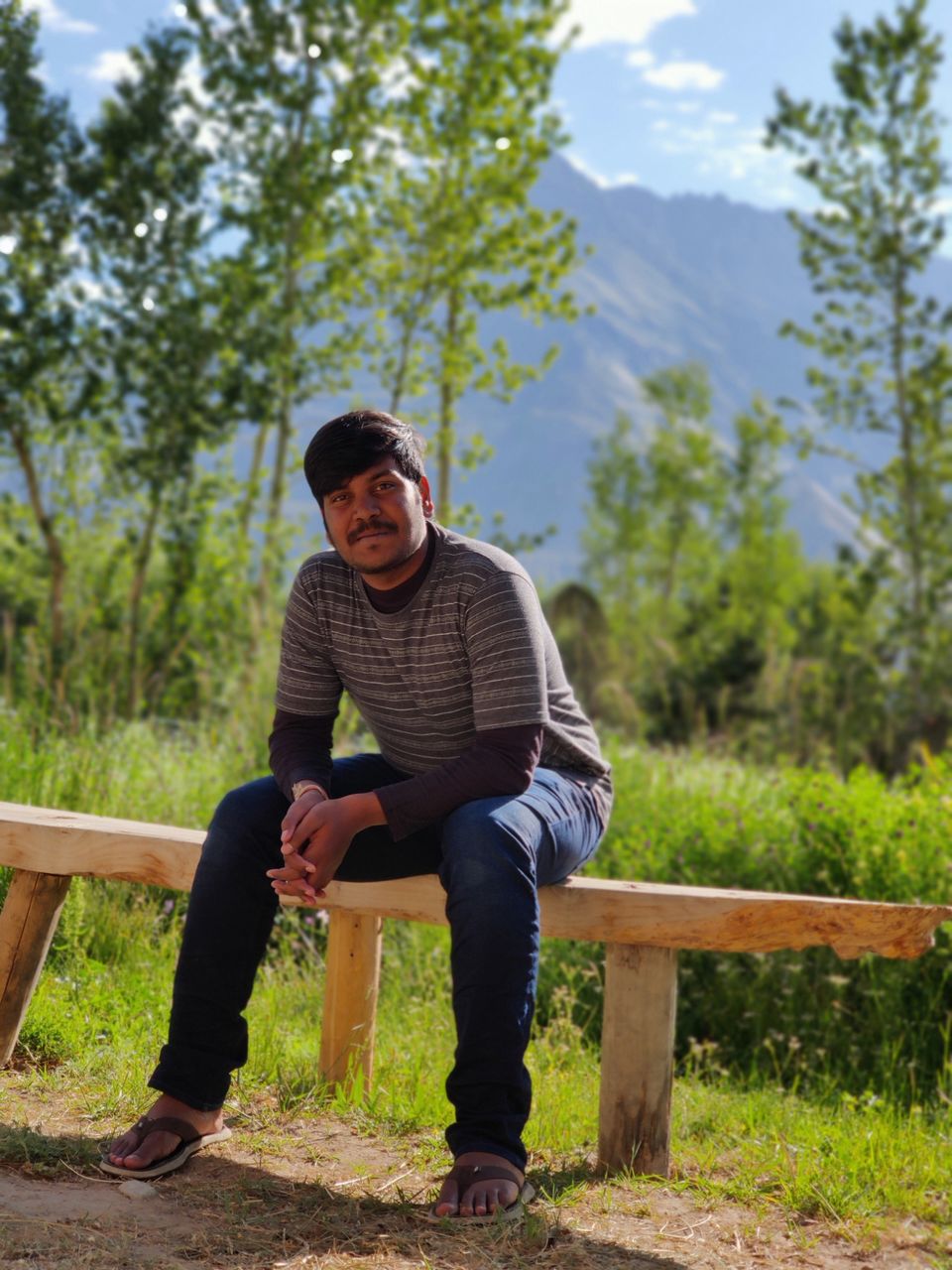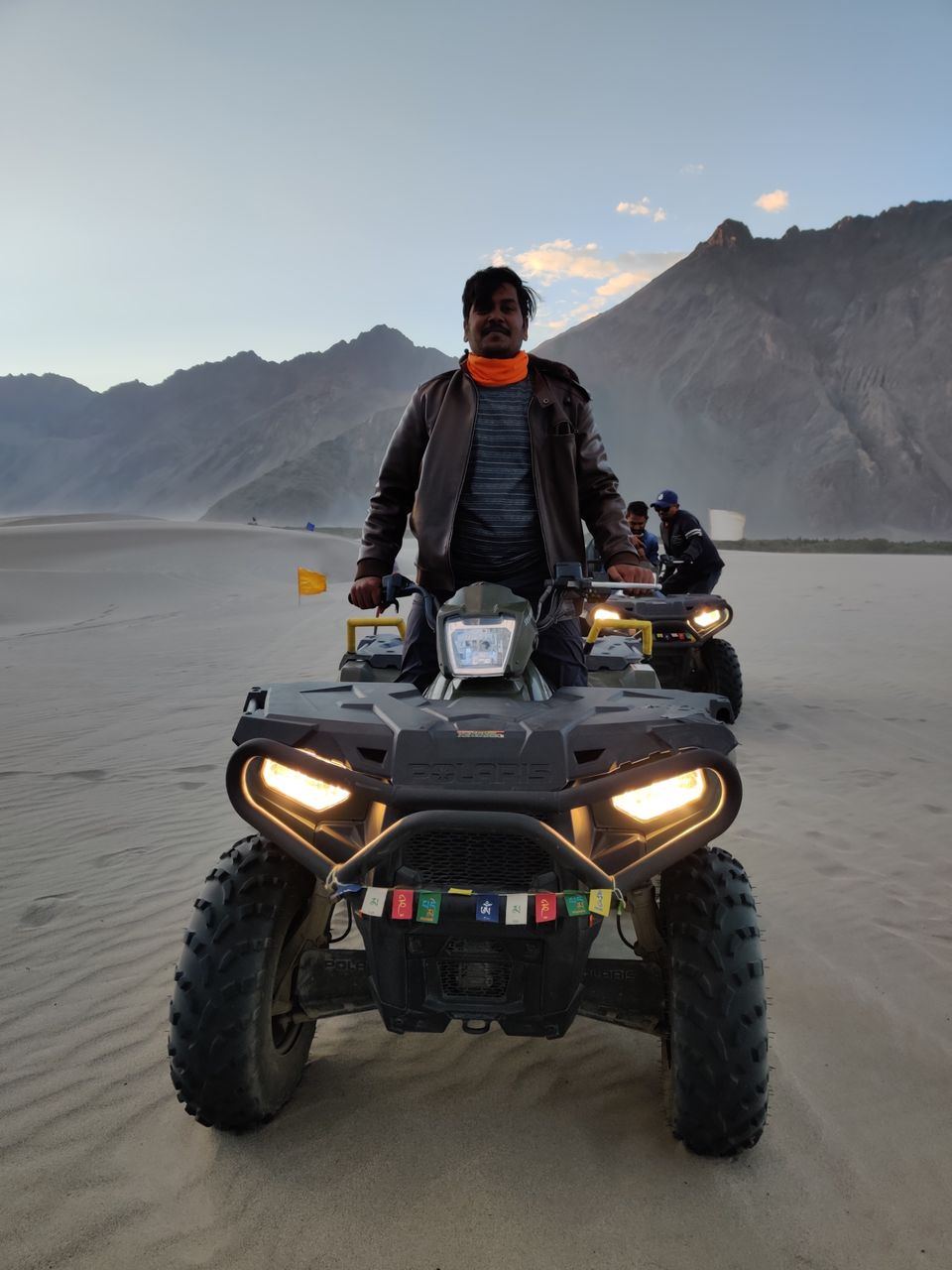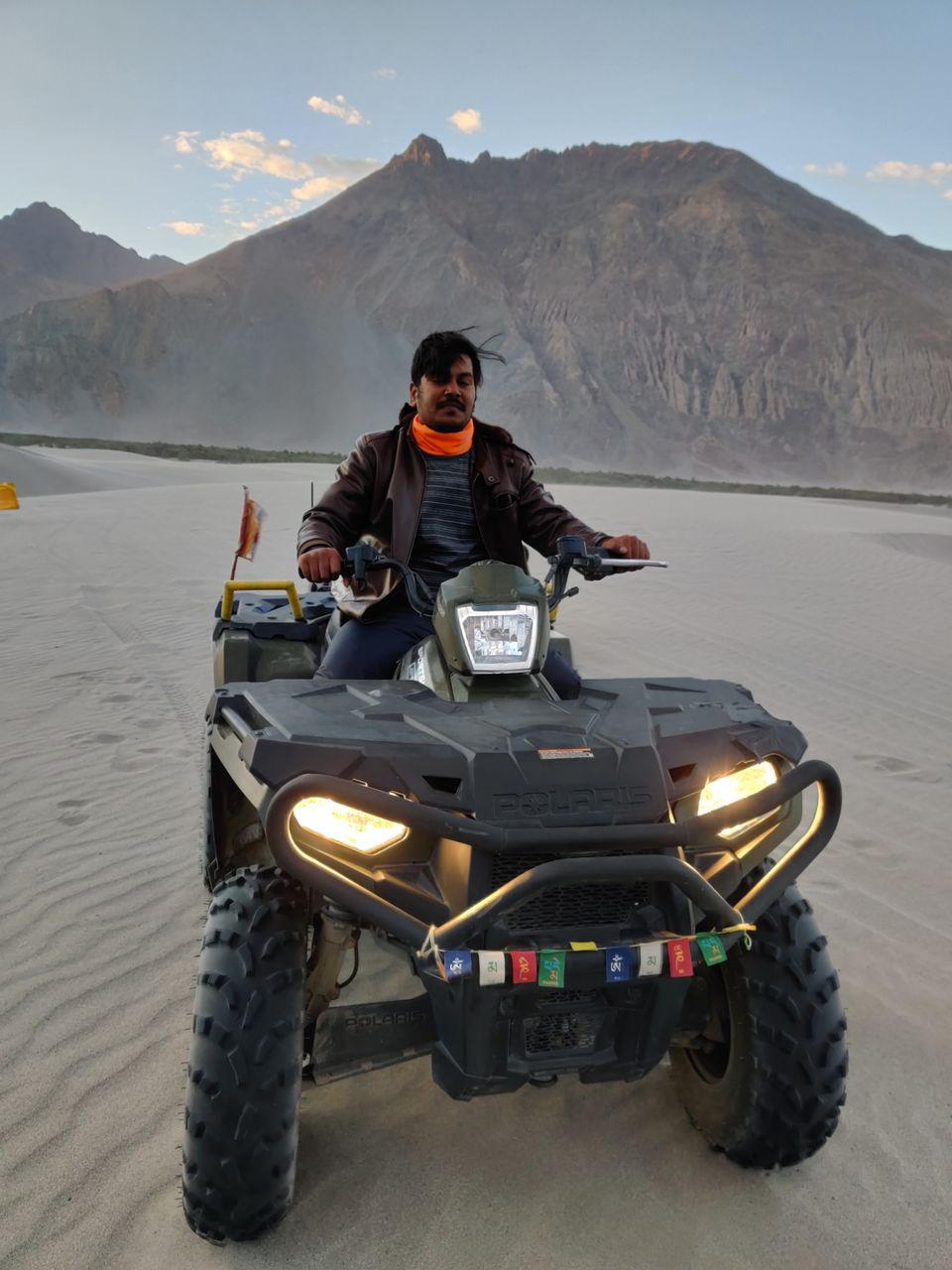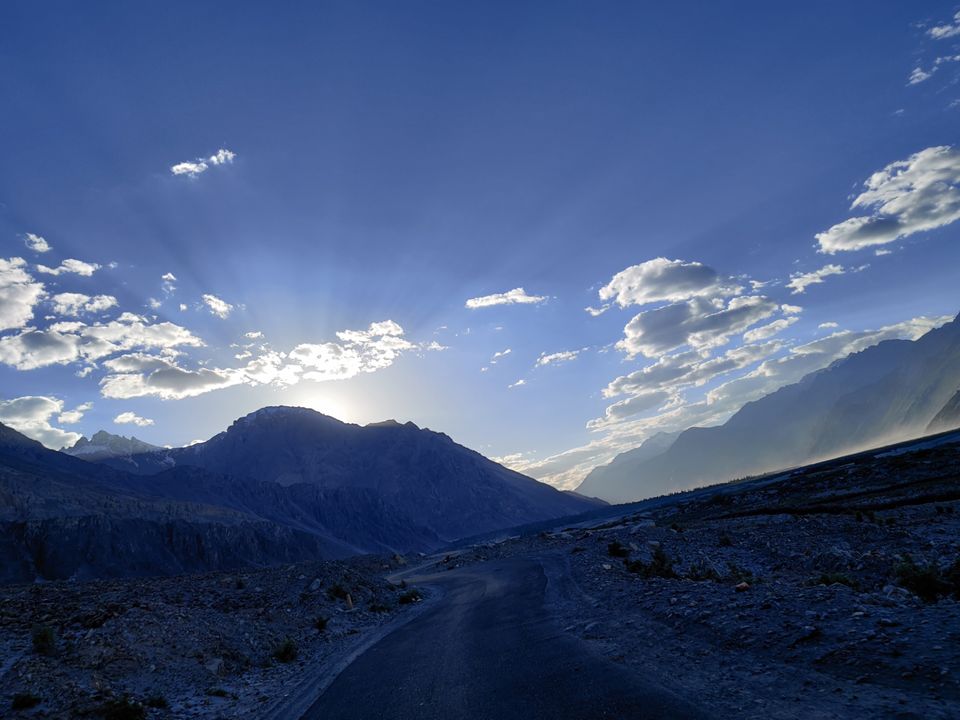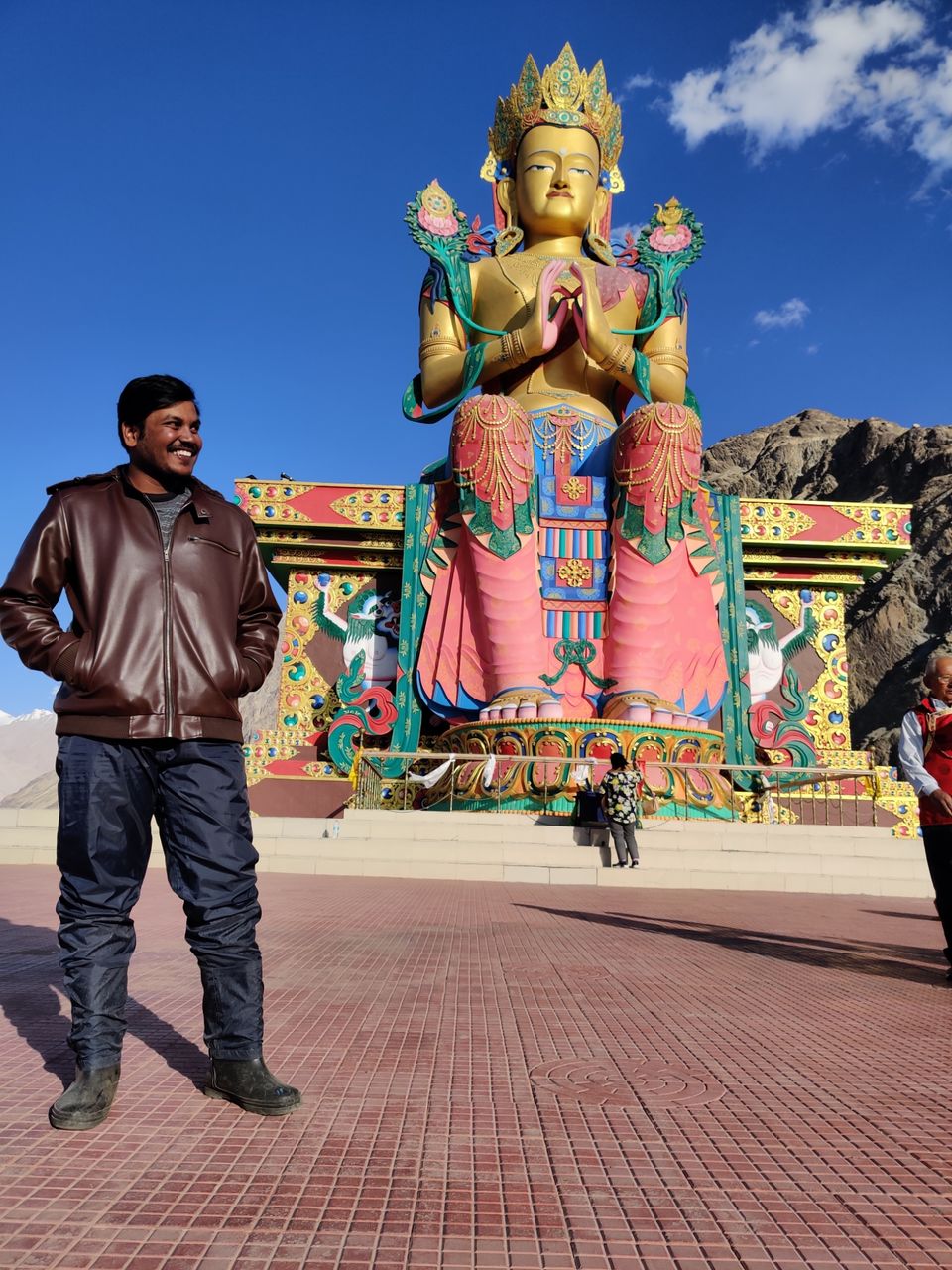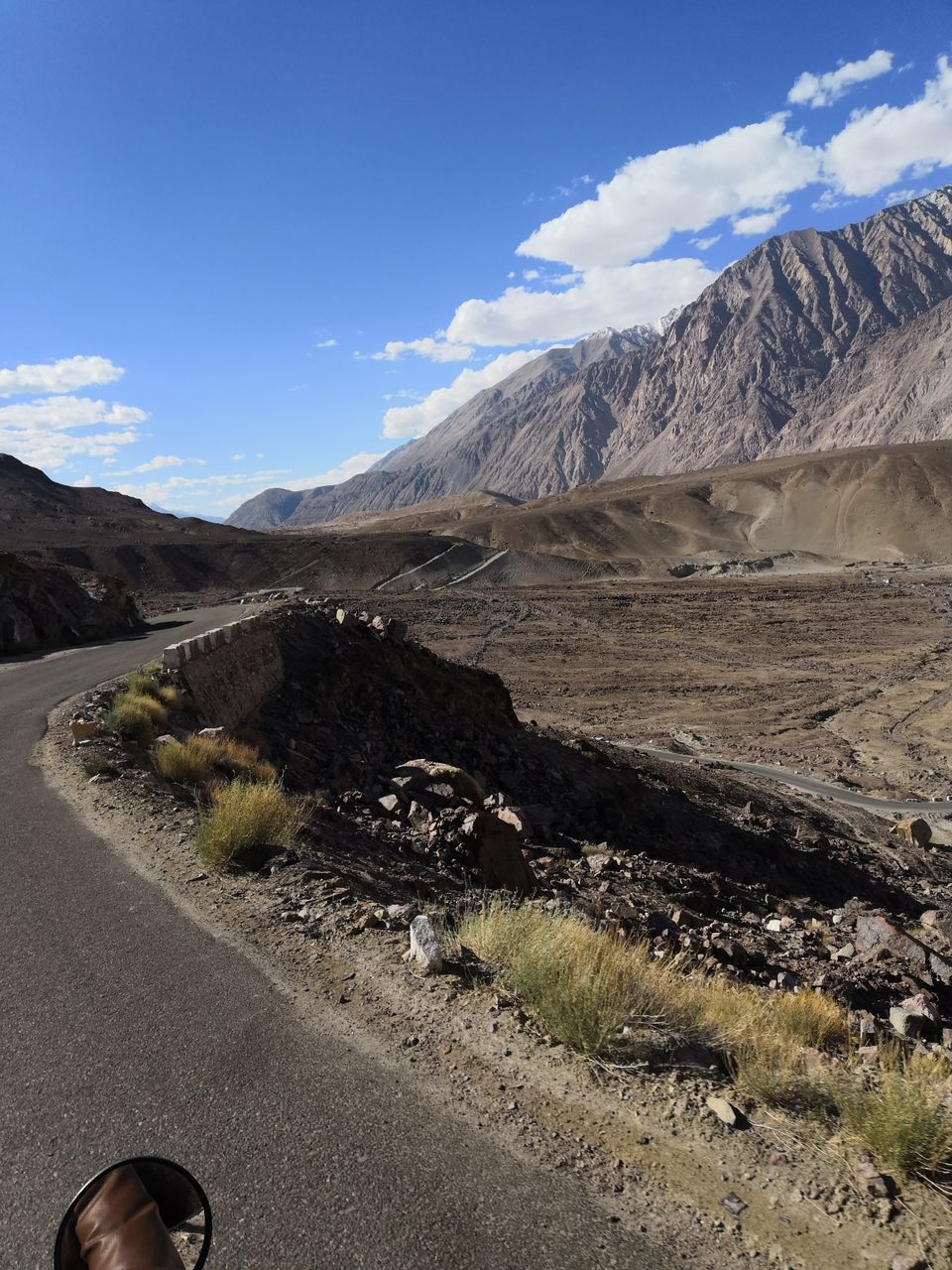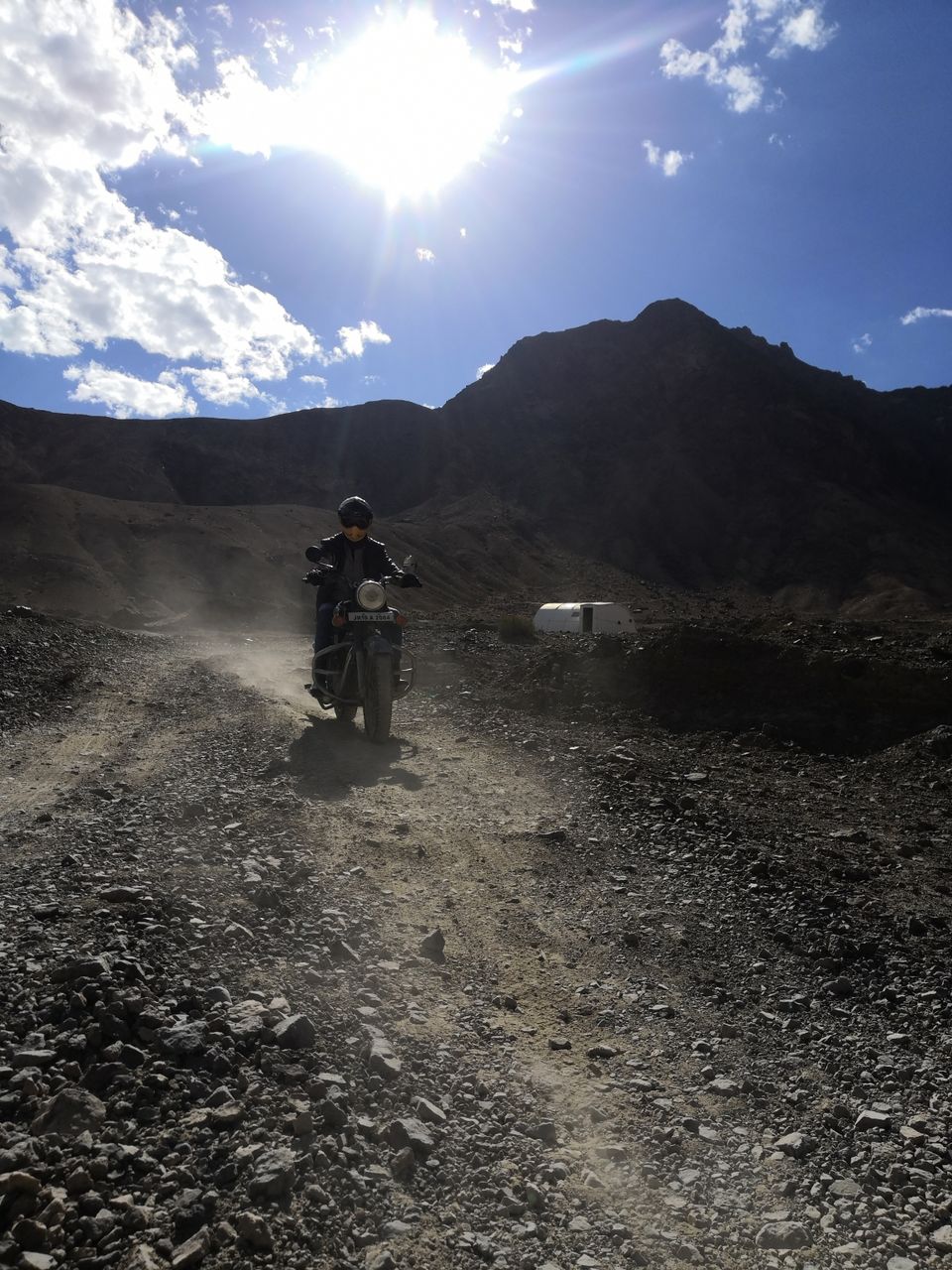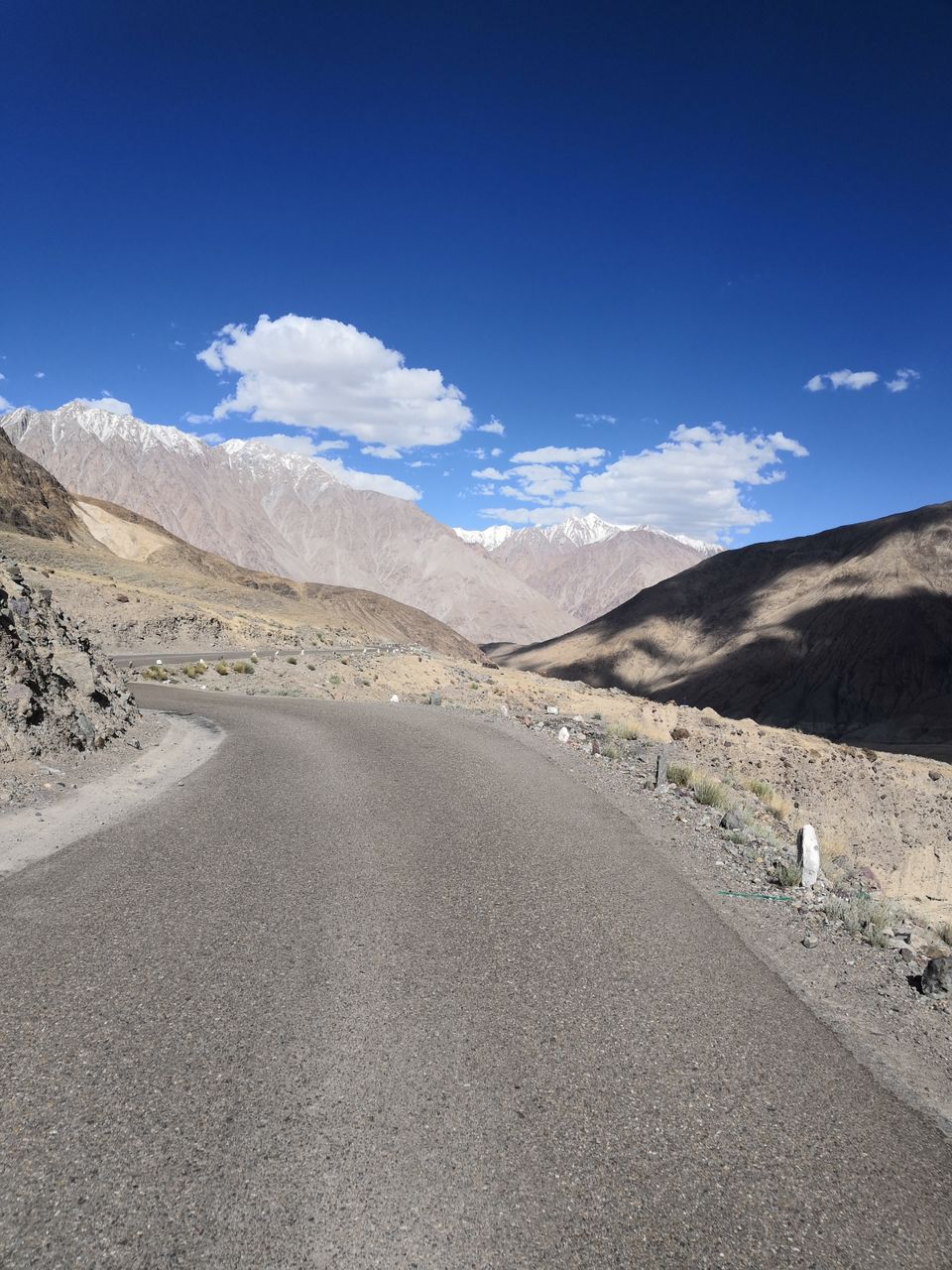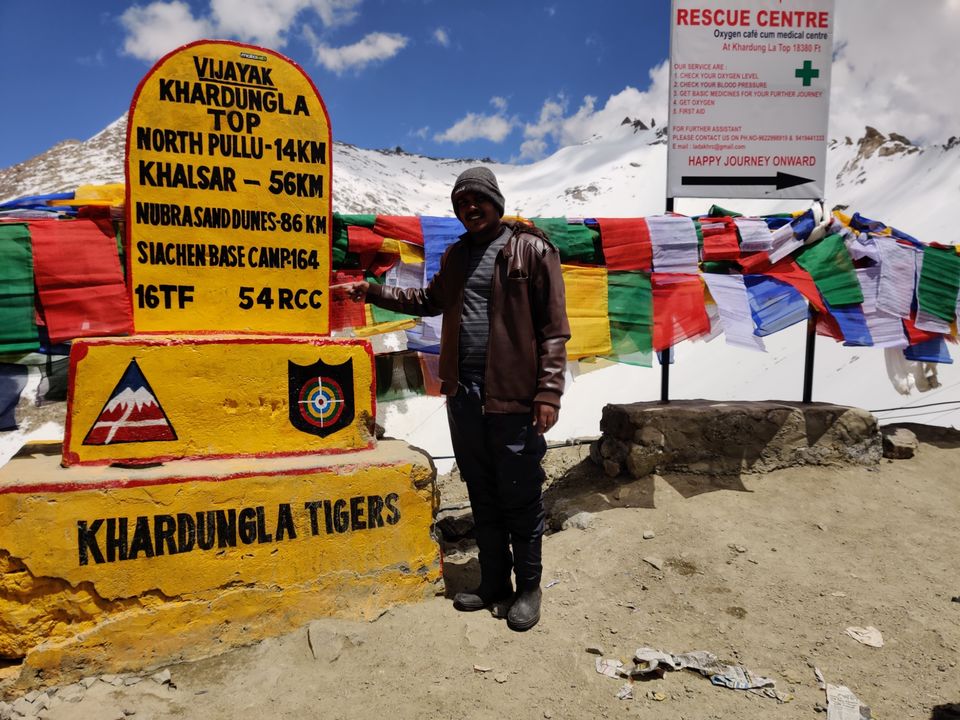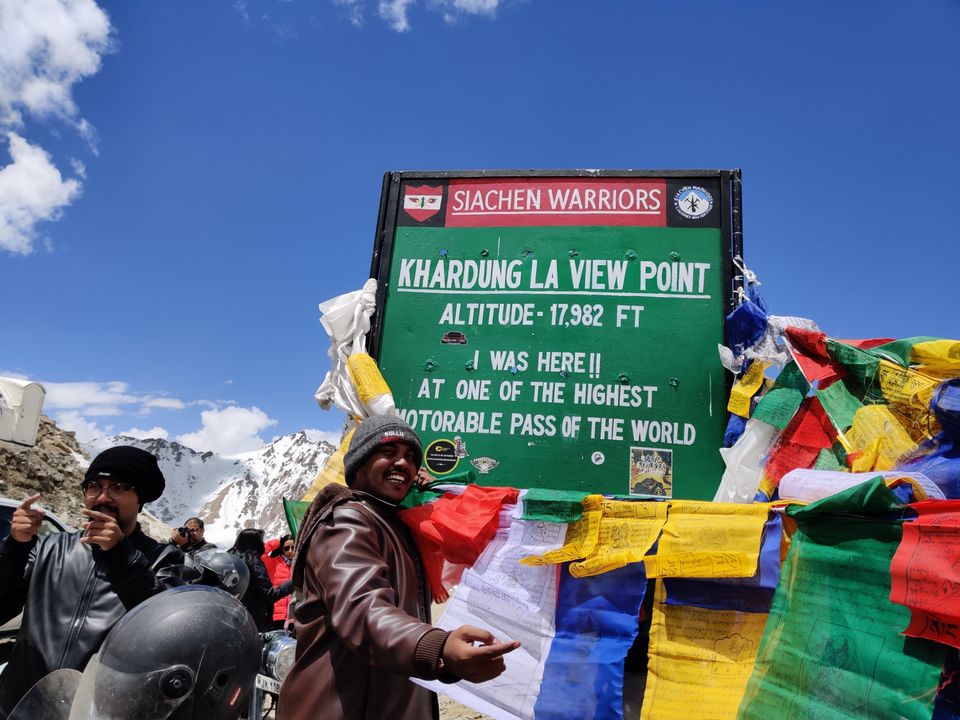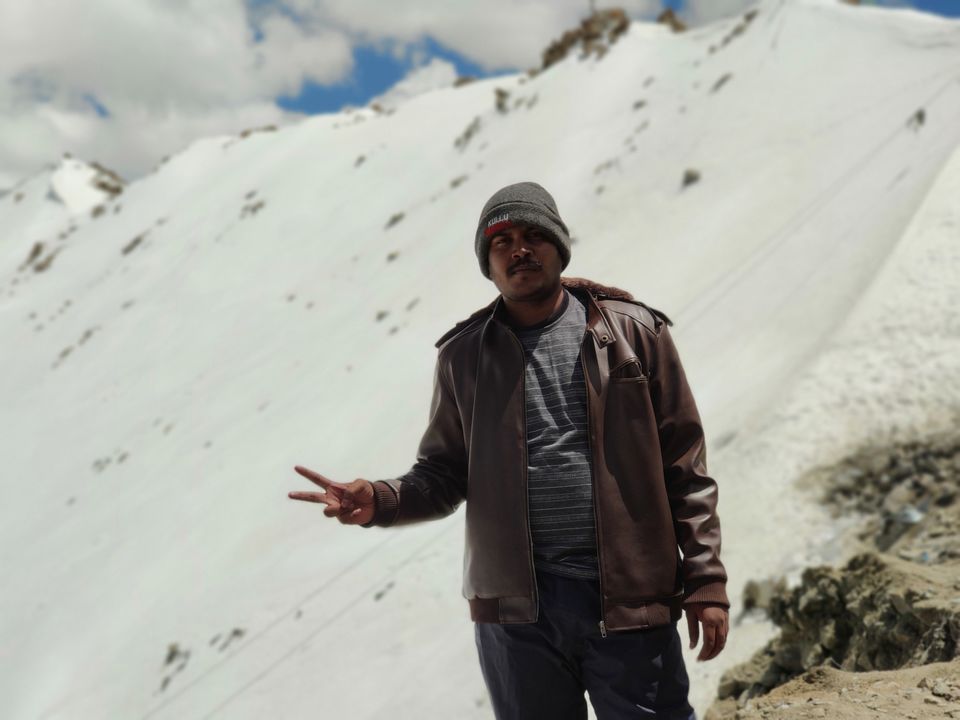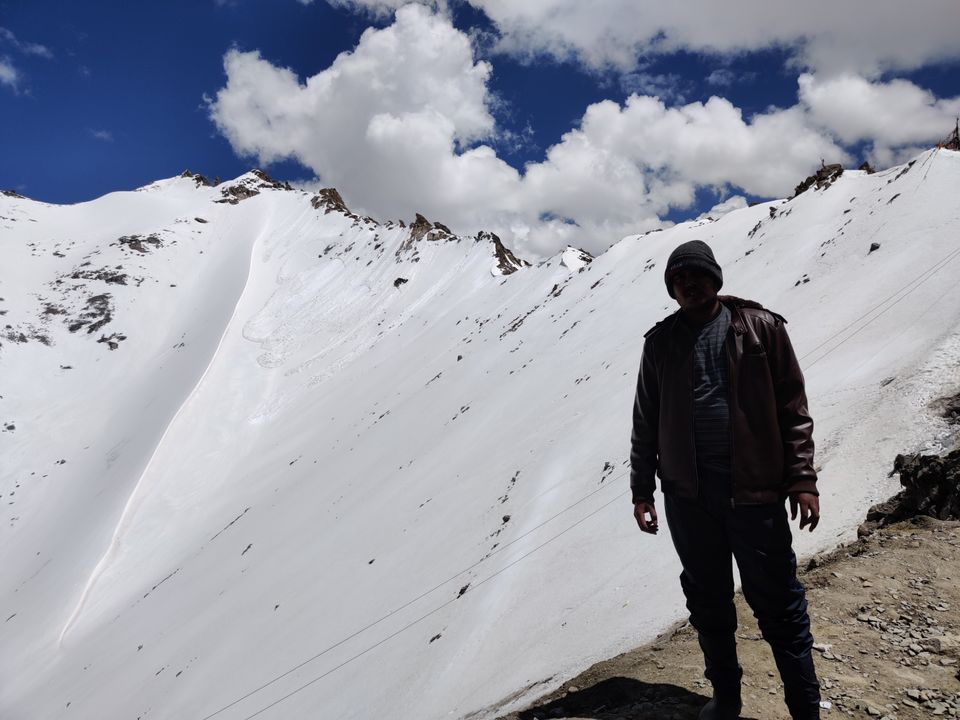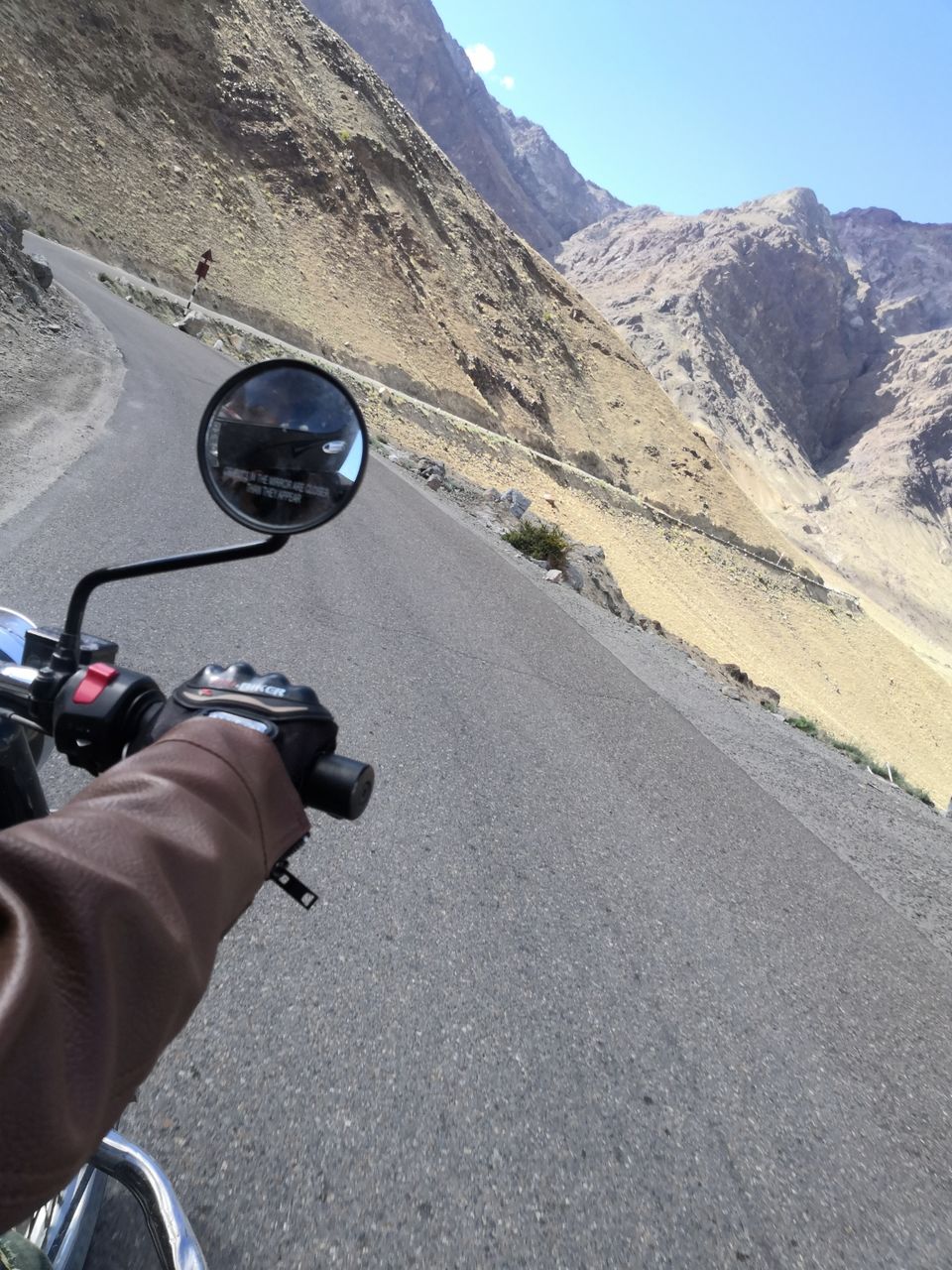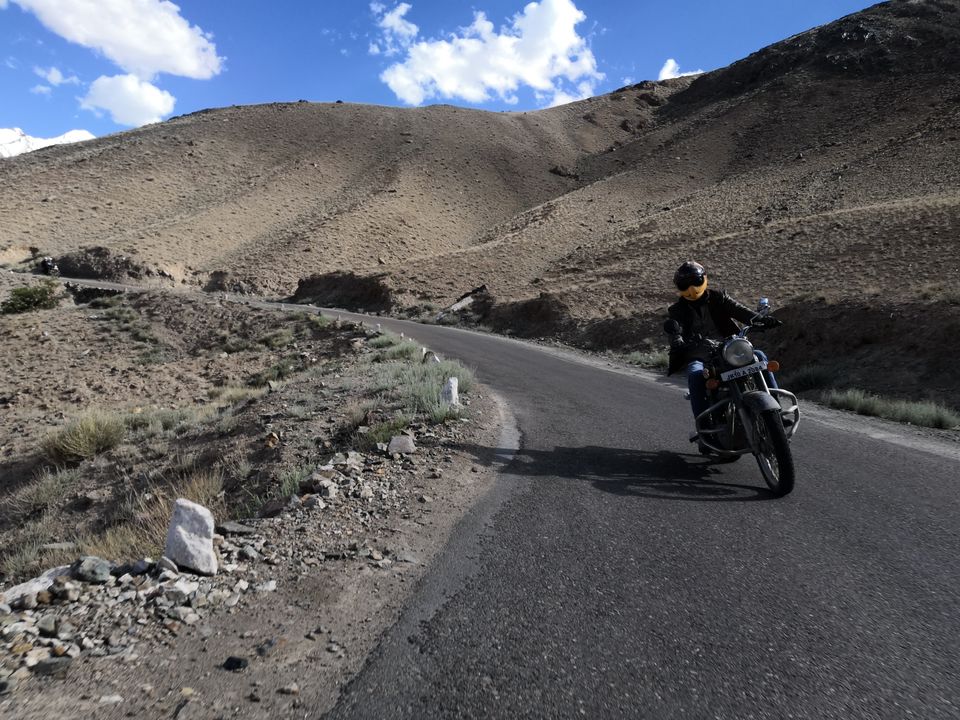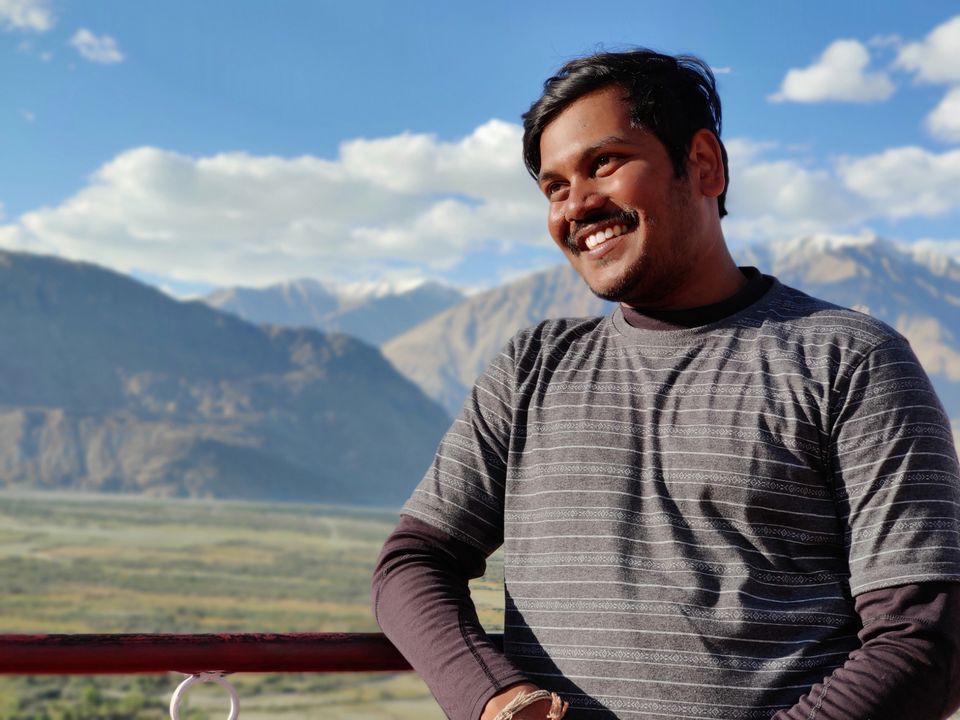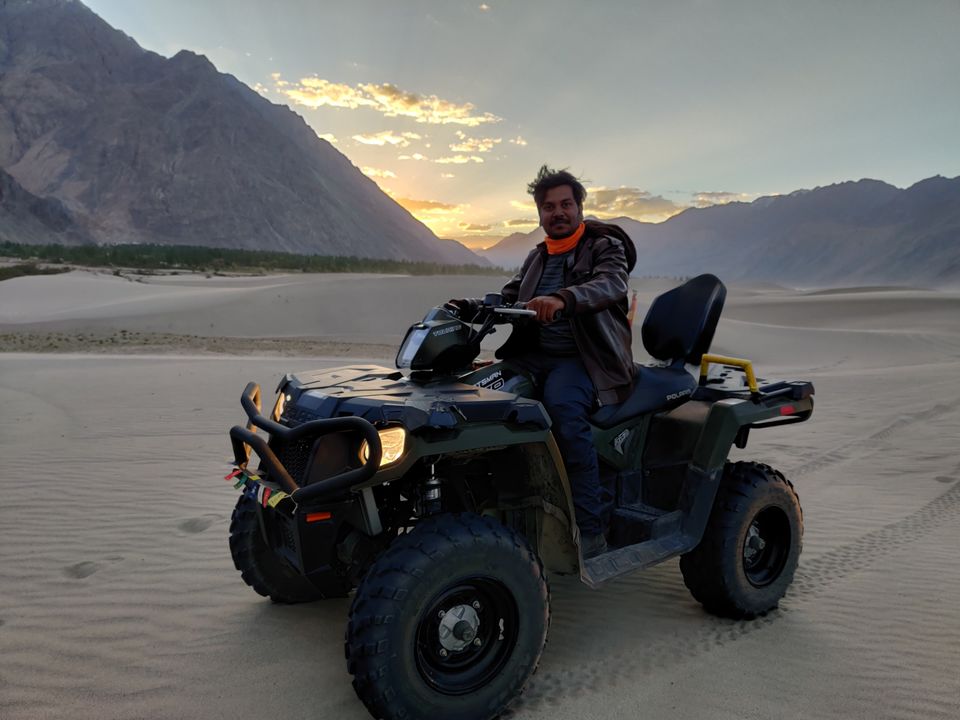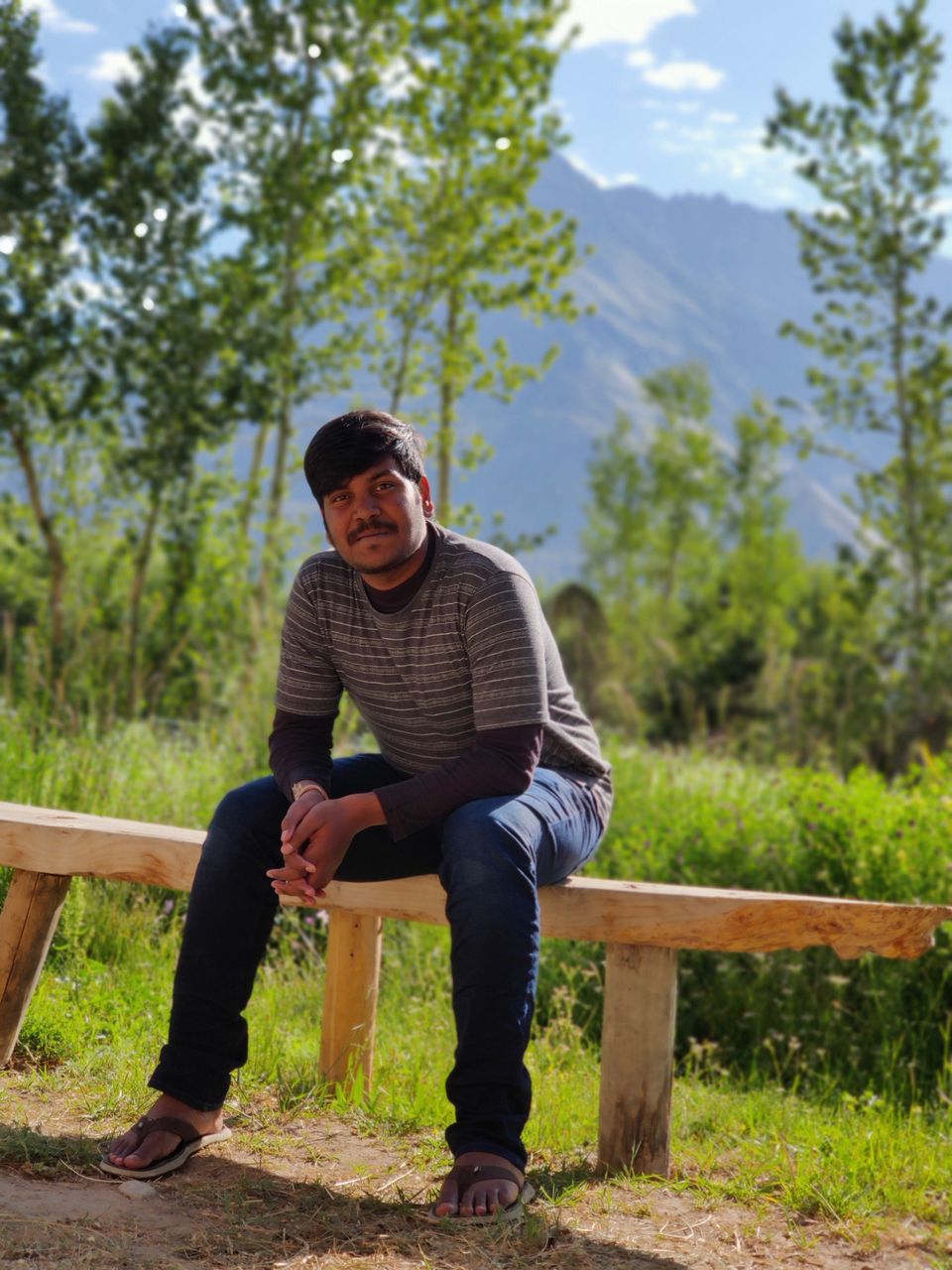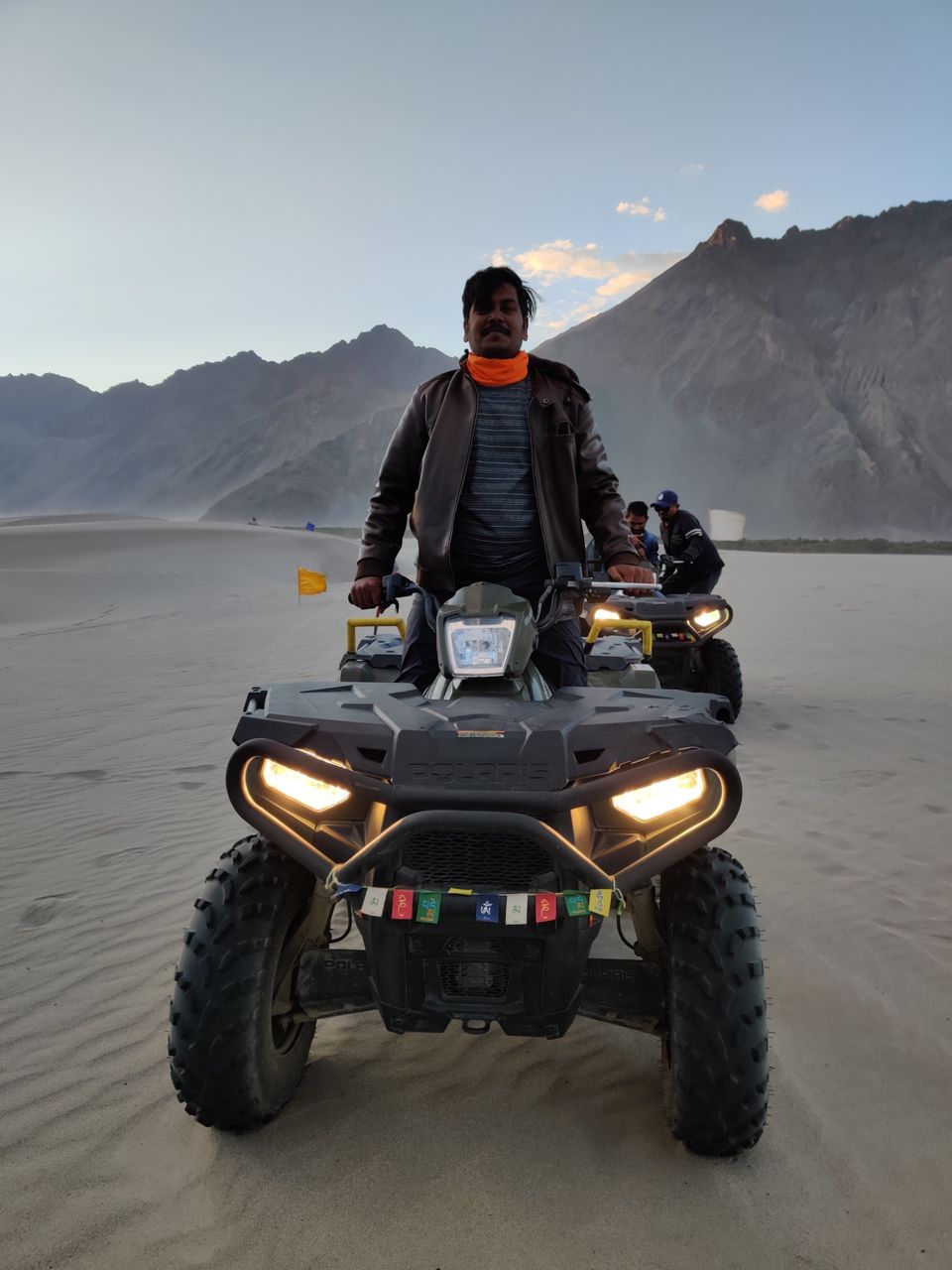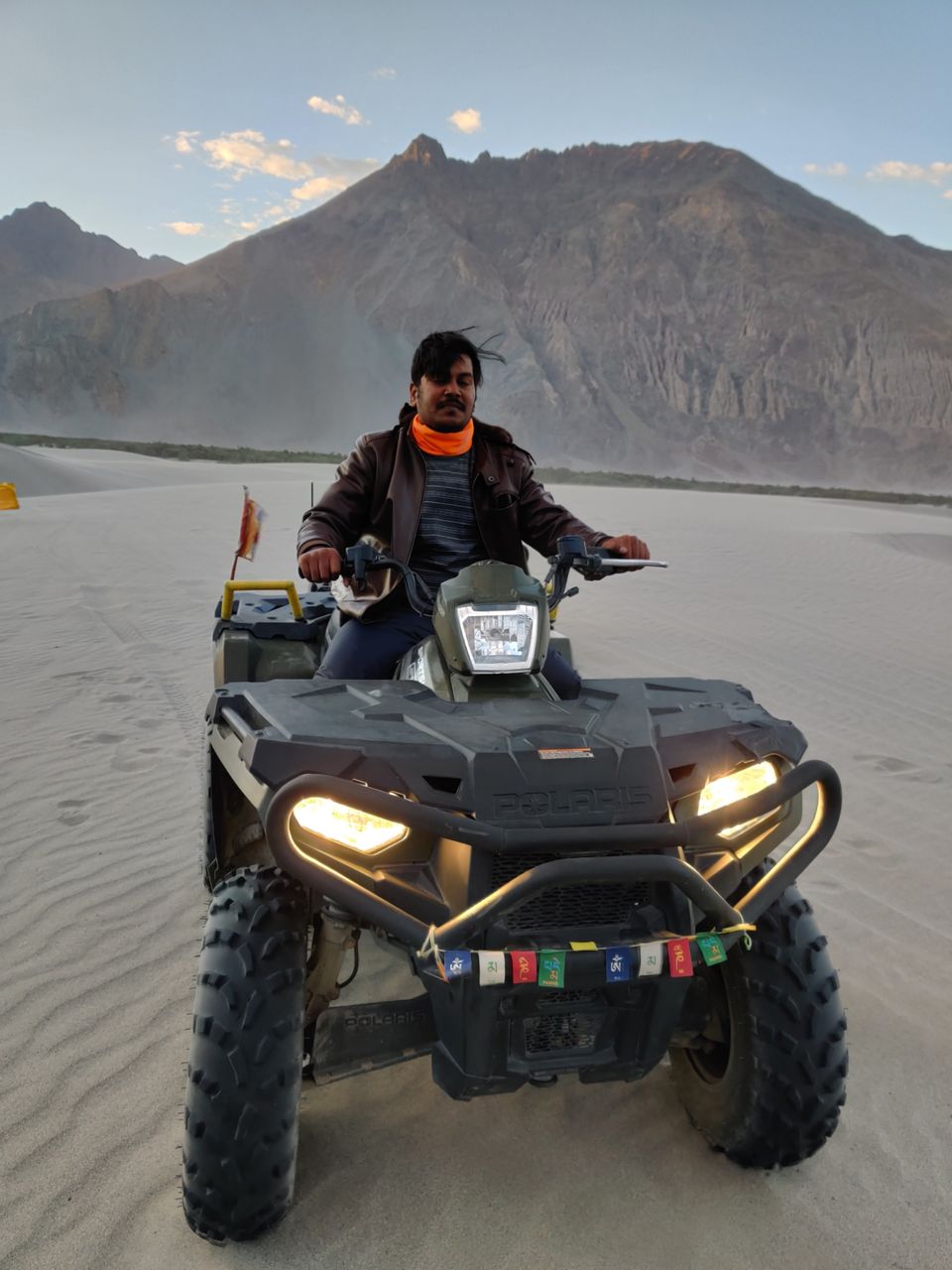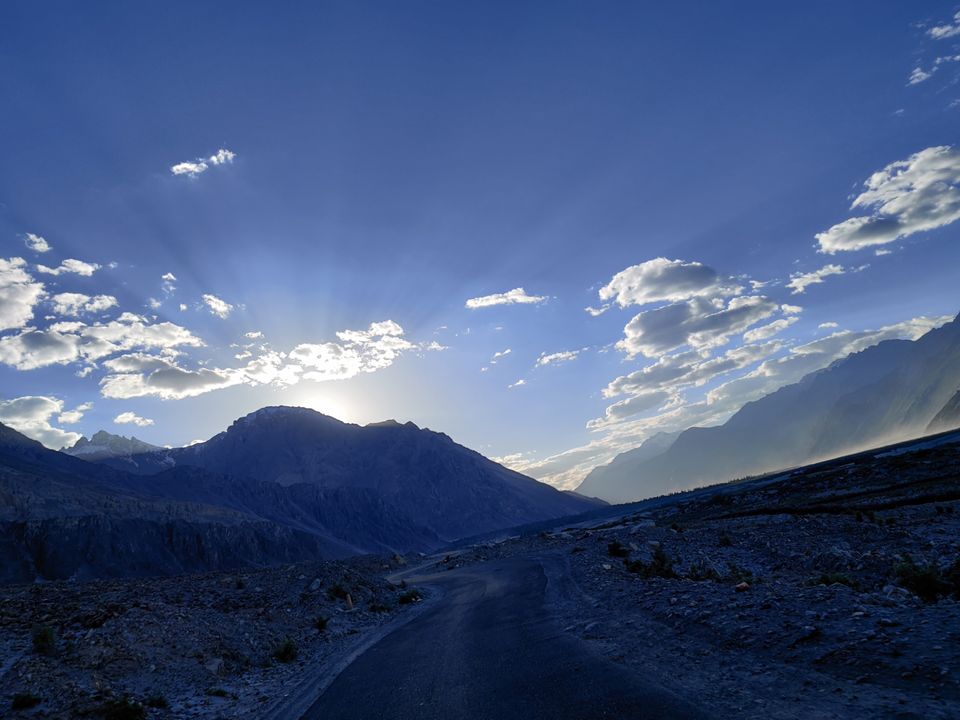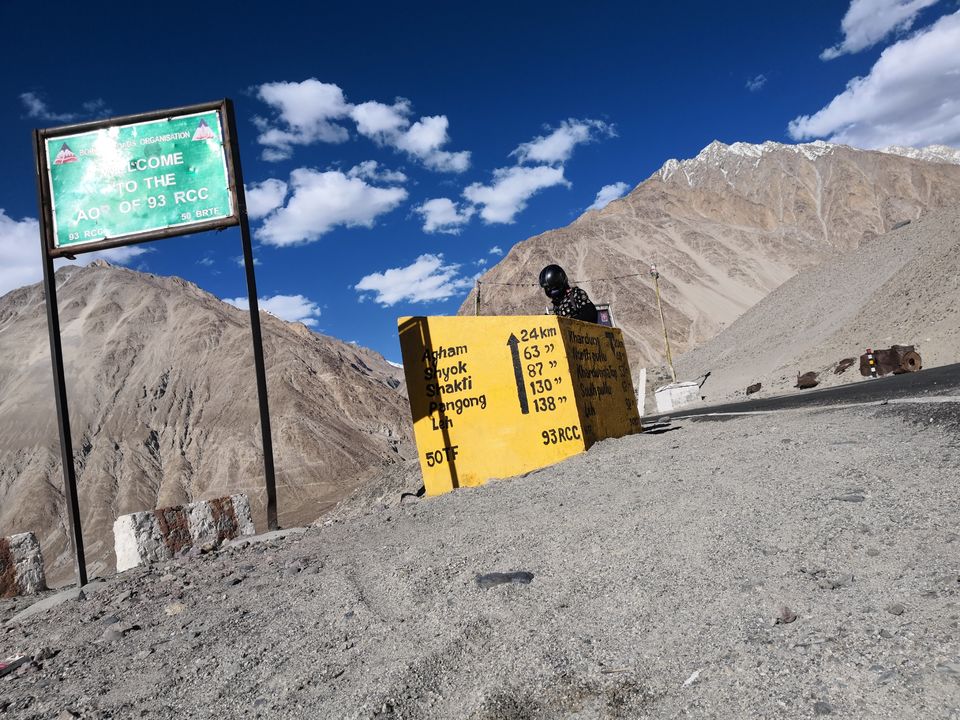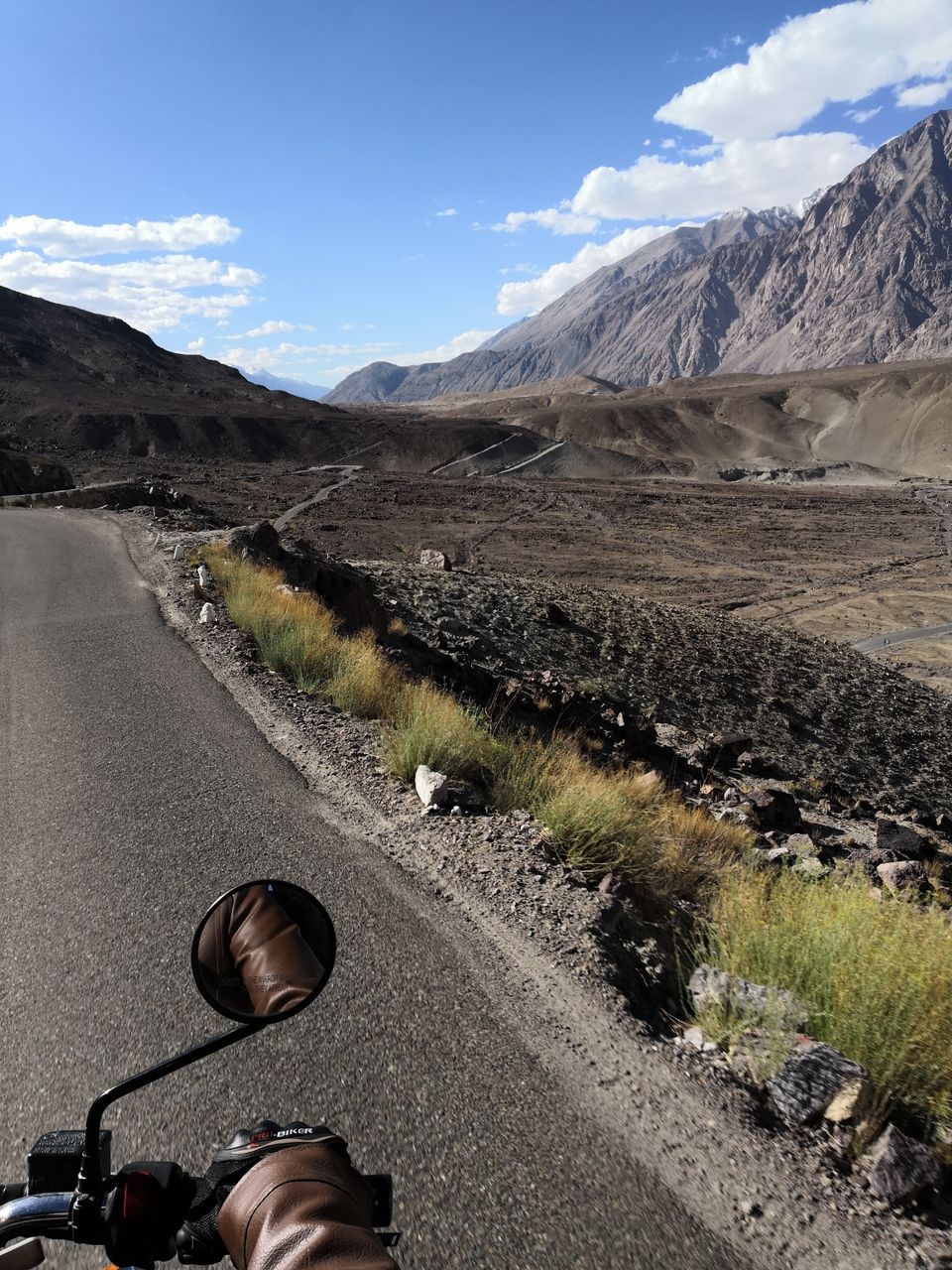 Instead of going back to Leh we have went to pangong TSO and a overnight stay over there in between beautiful stars I don't have a DSLR or a tripod so adjust with the stars shown below😆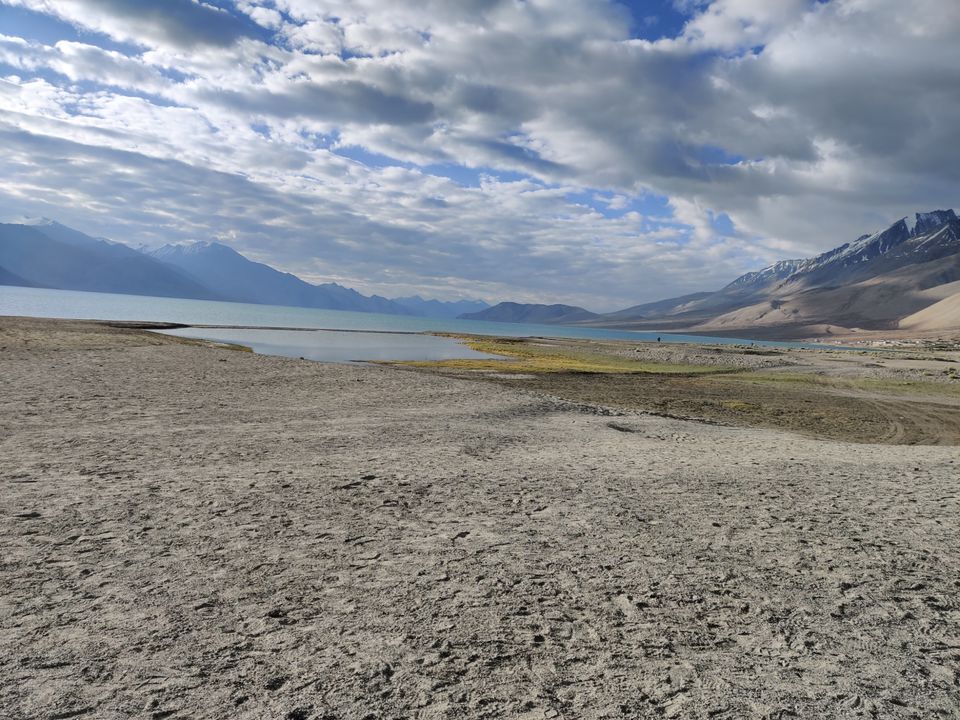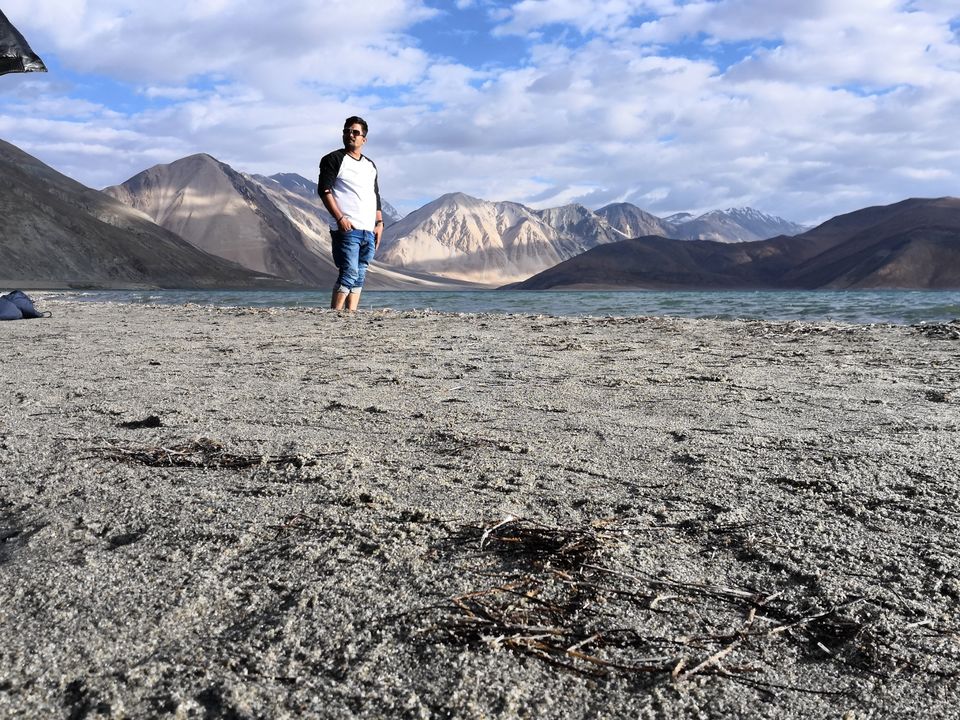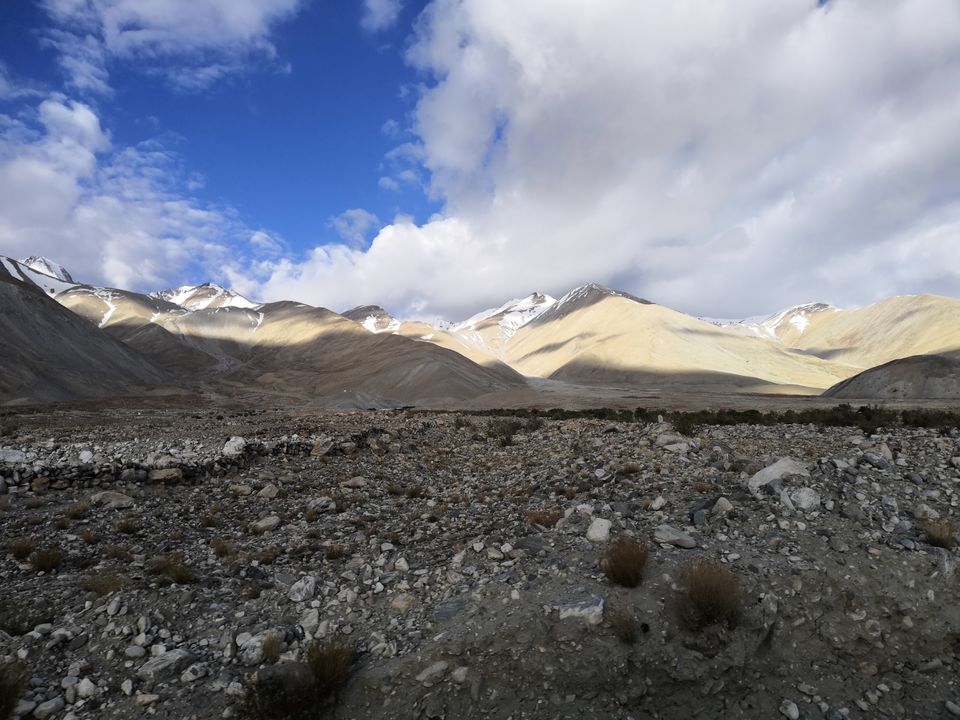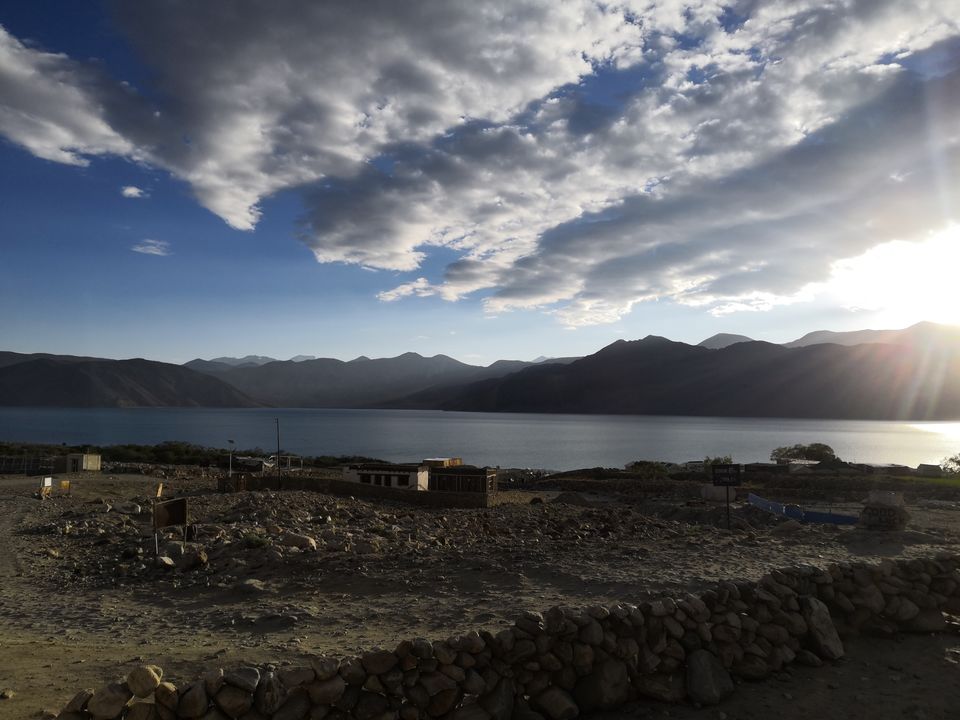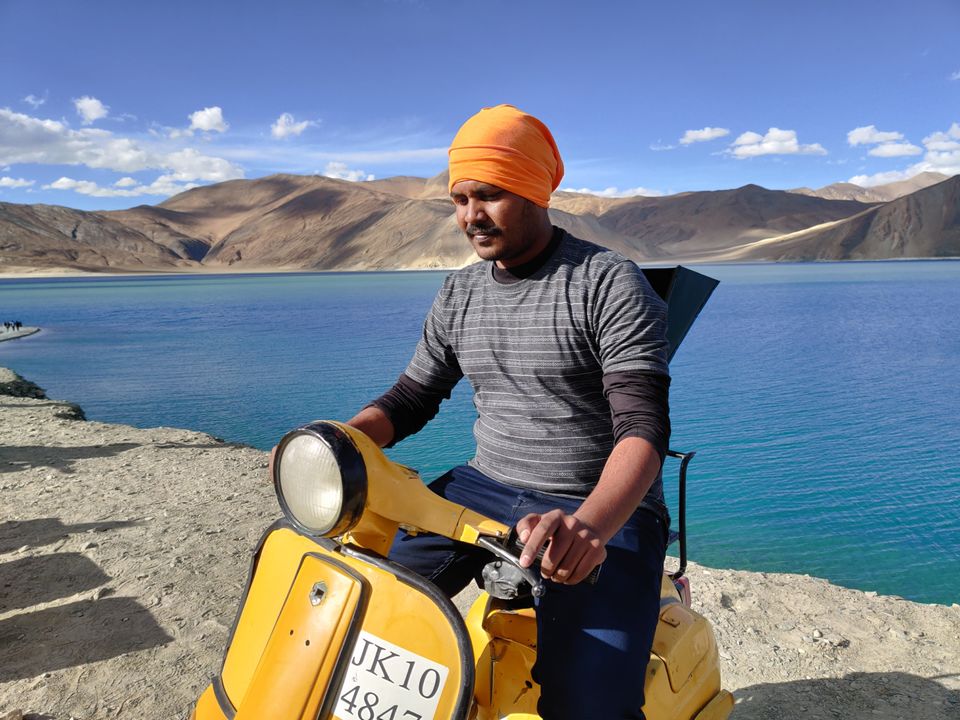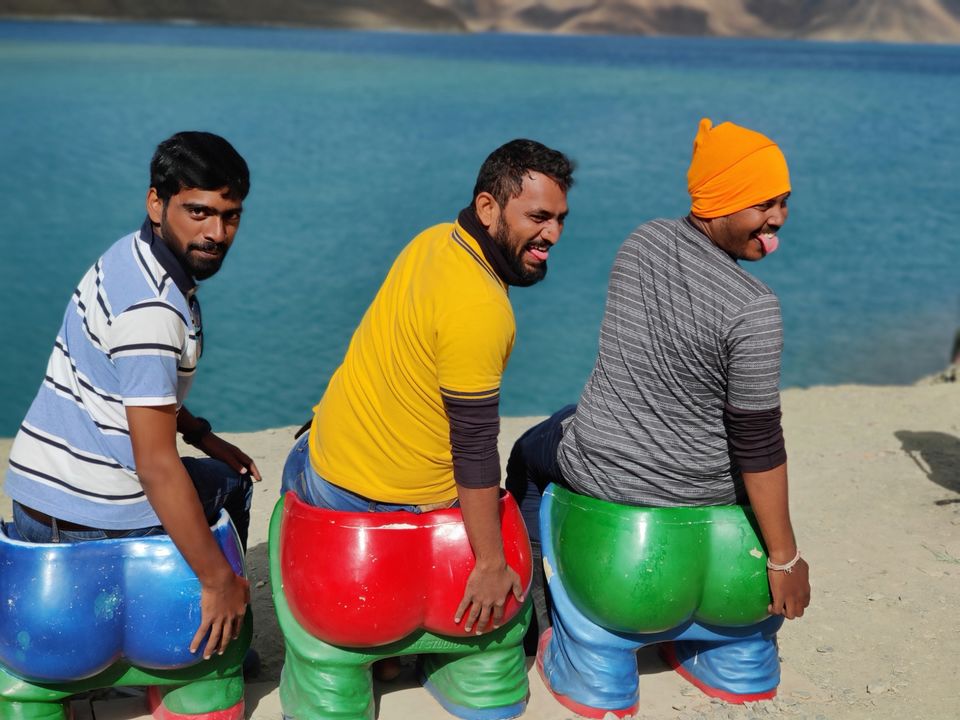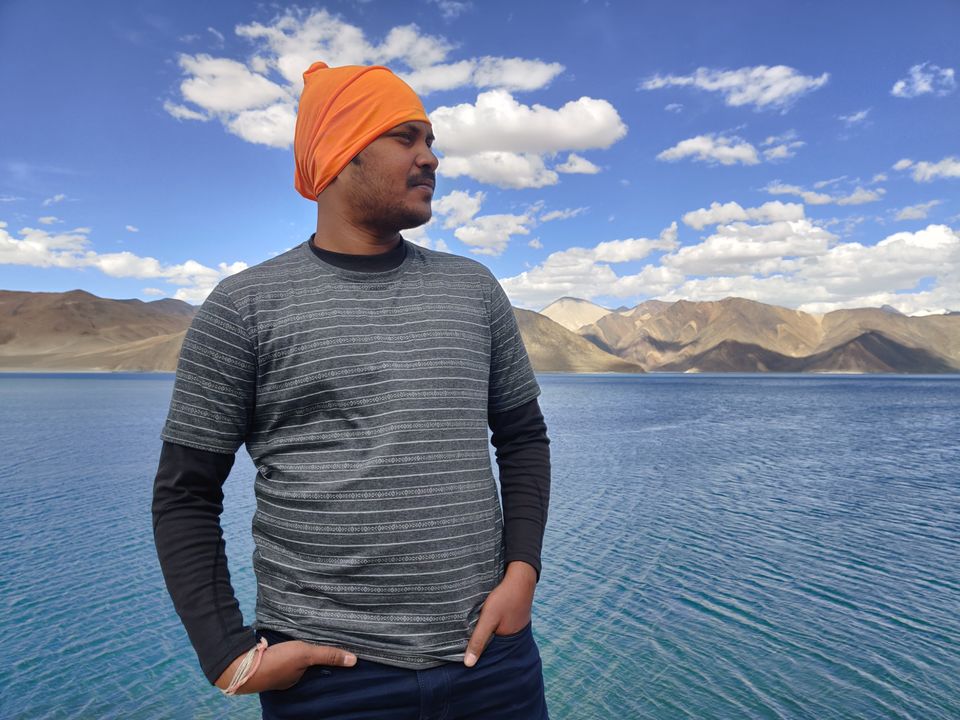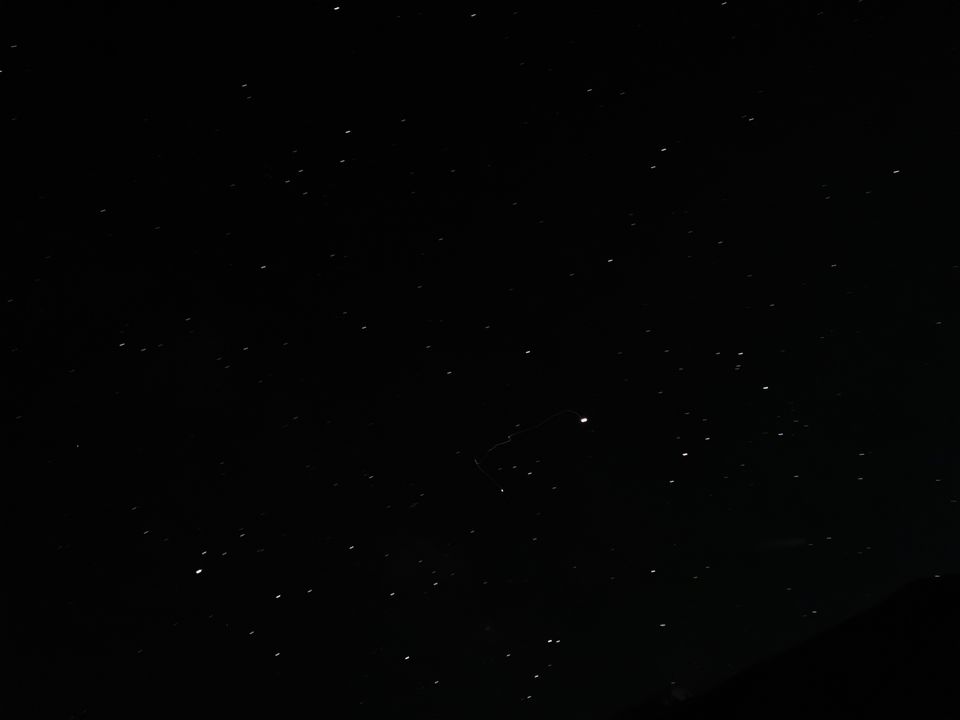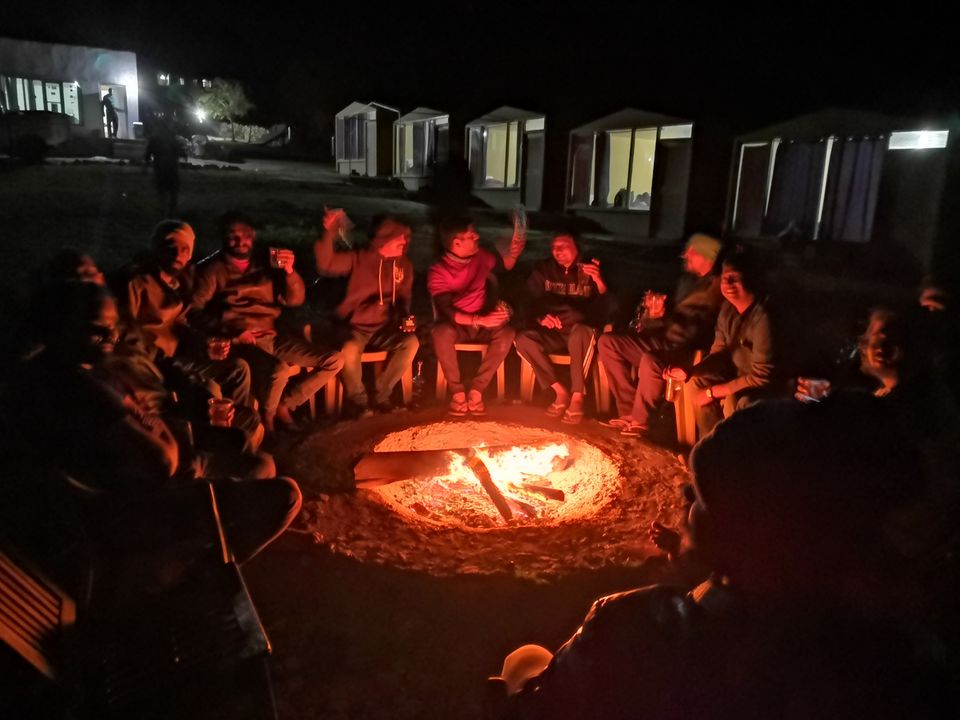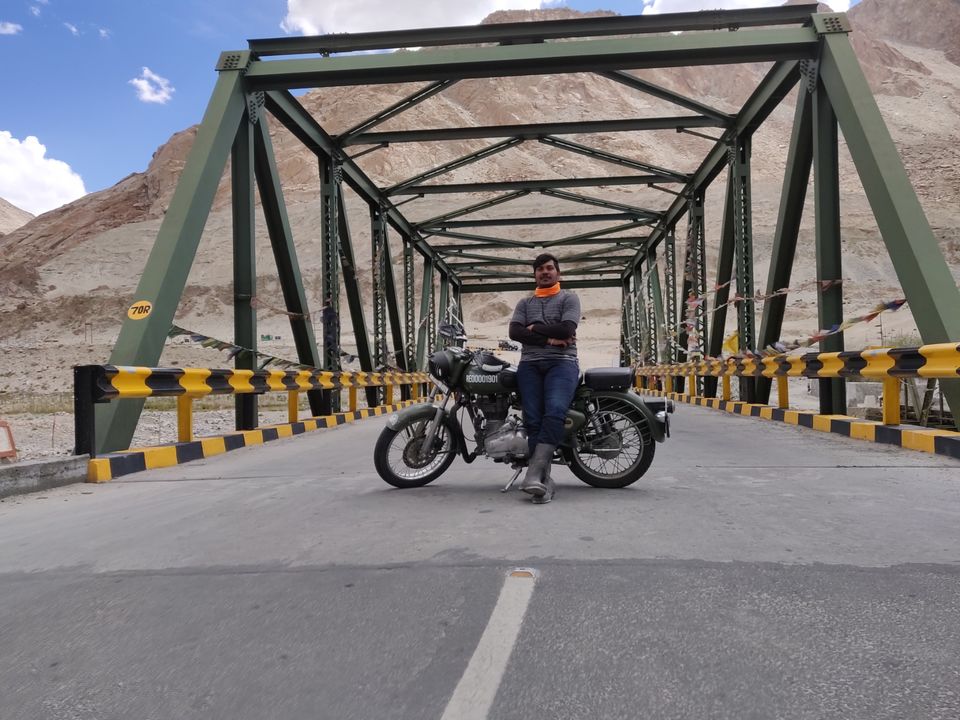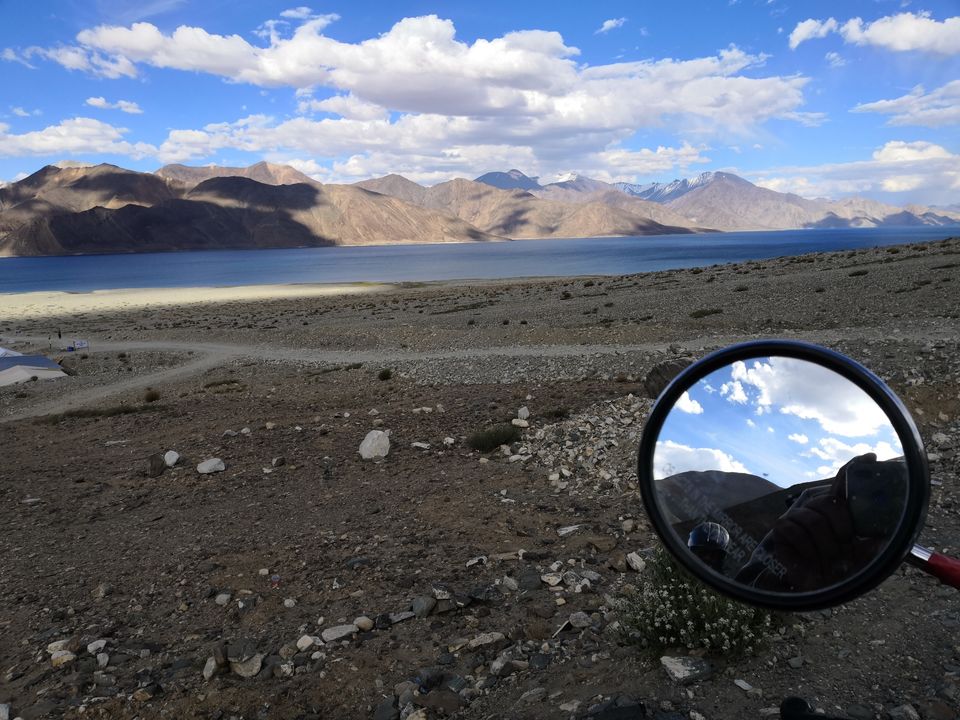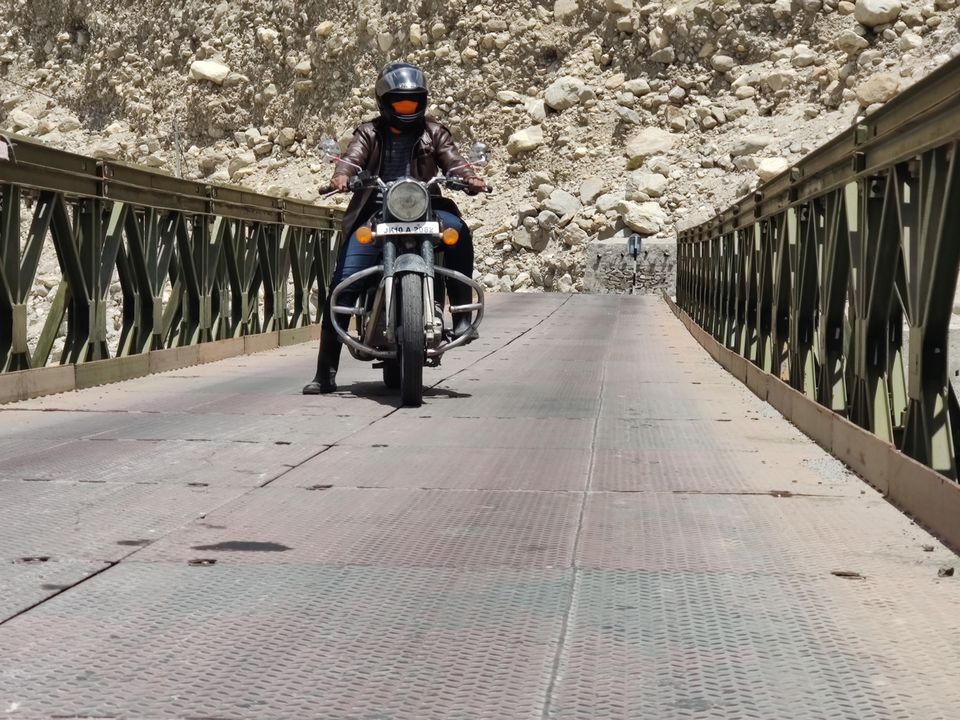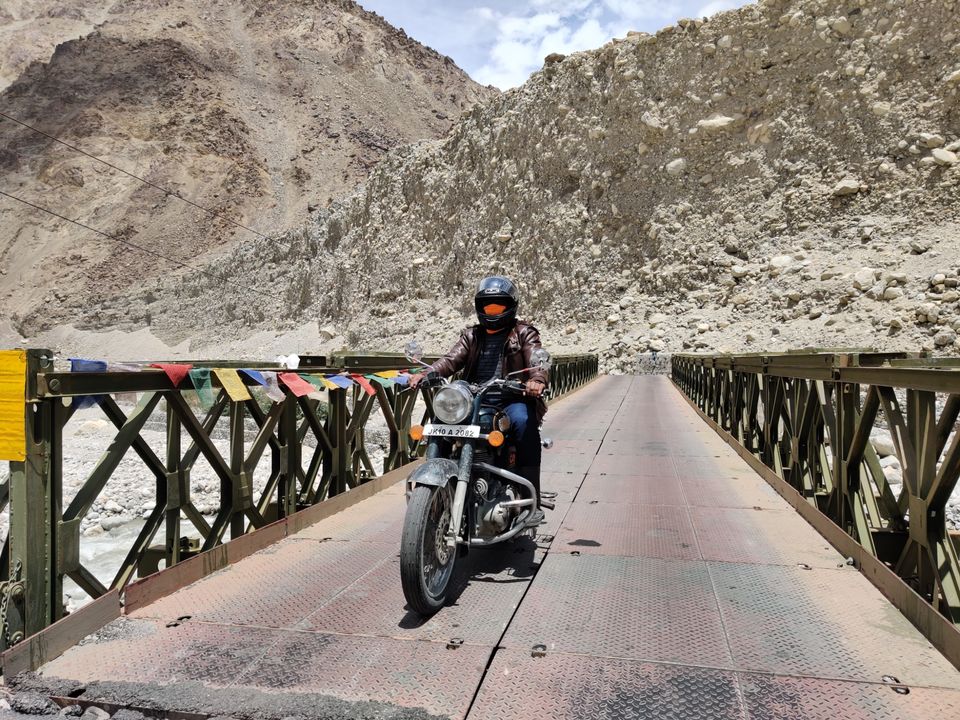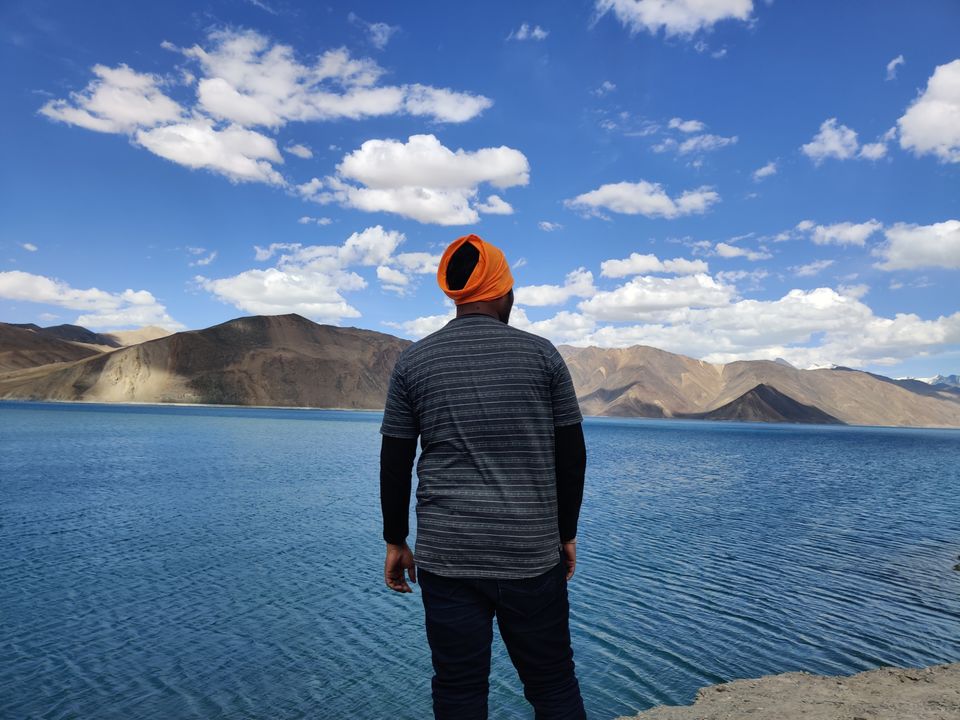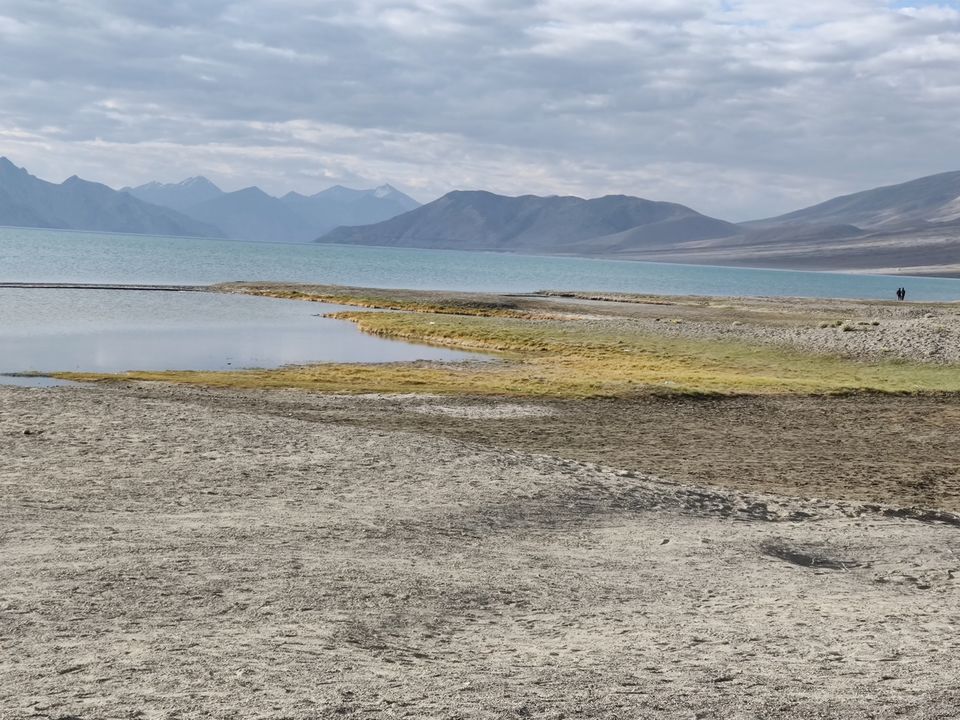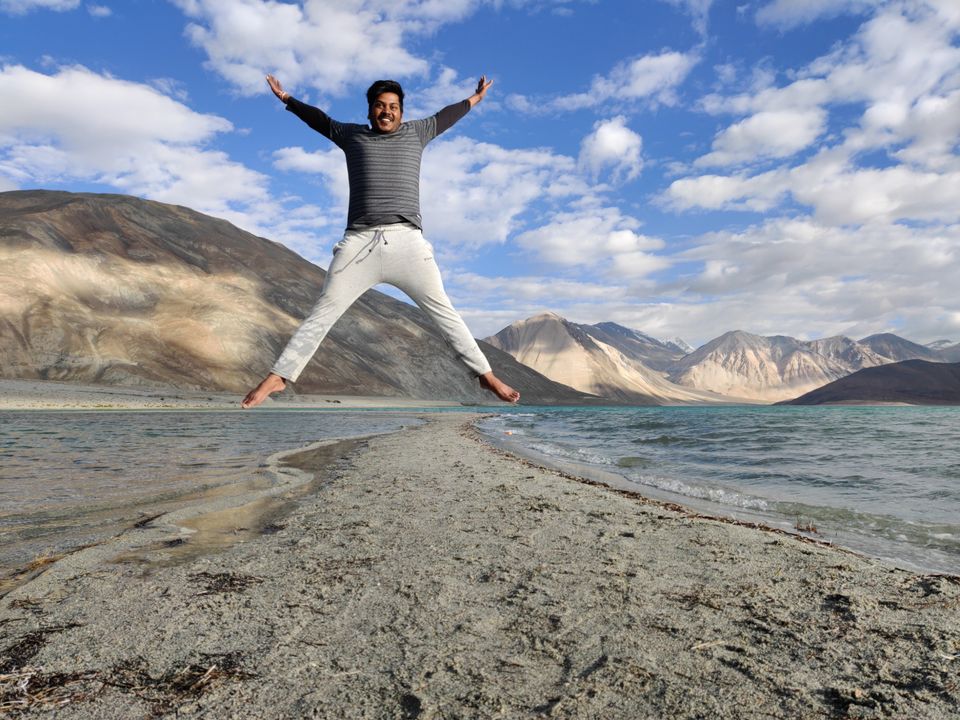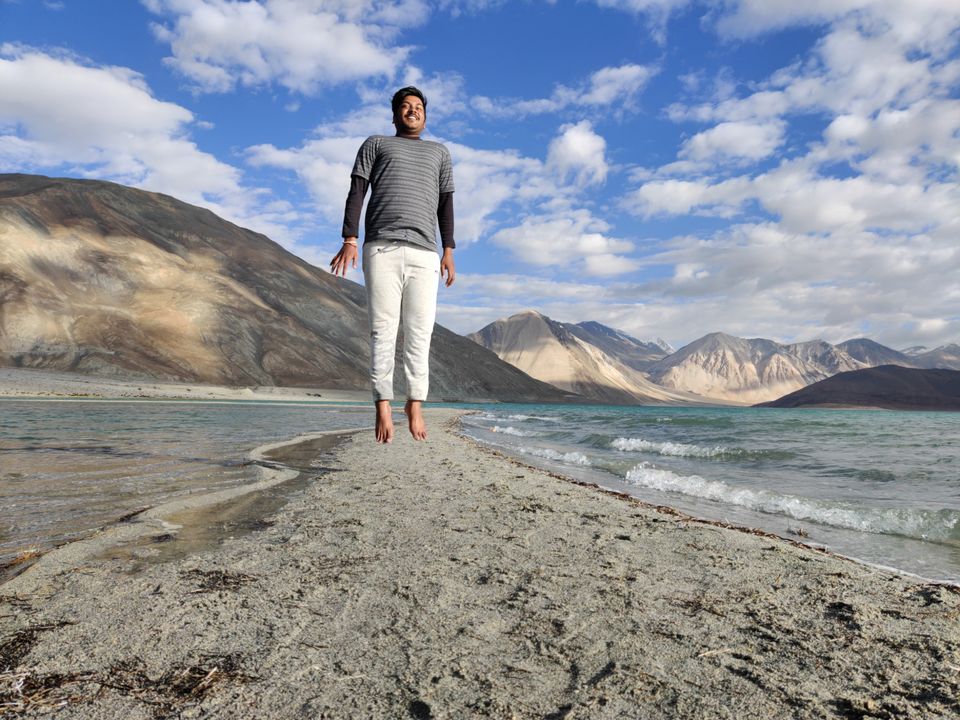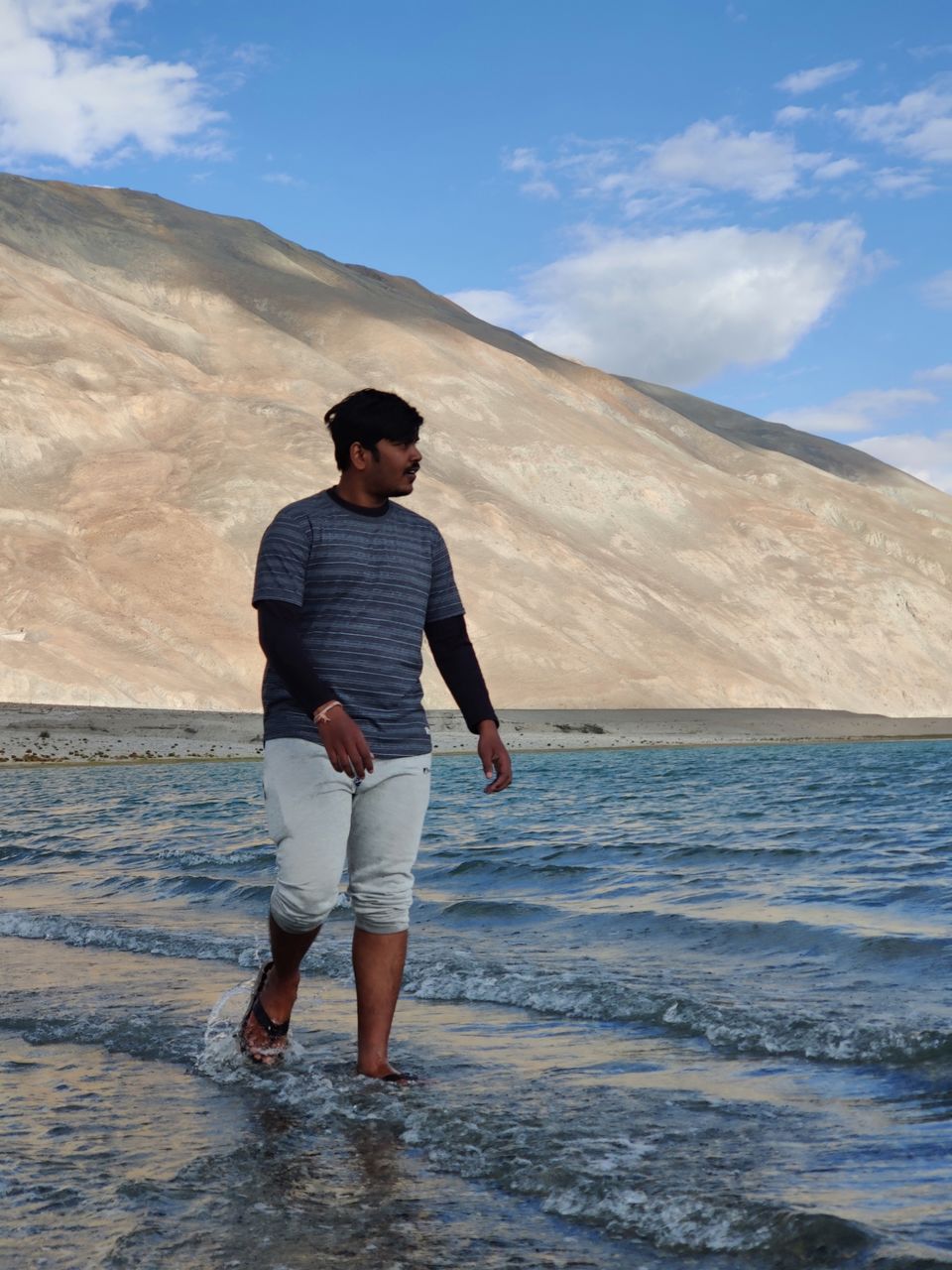 Today we are heading towards Leh back again
In this road also you will get ride off-roading a lot and on the way you will get to see 2nd highest motarable road
And hell yeah I rided throughout the road so forget the feeling that I missed the road from sarchu to Leh again lol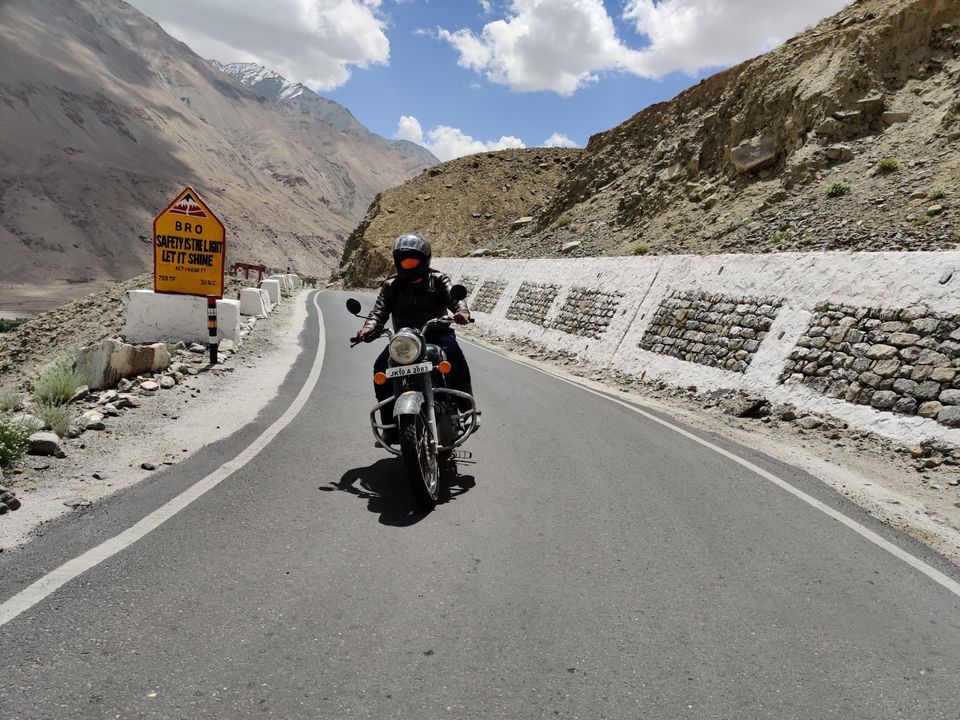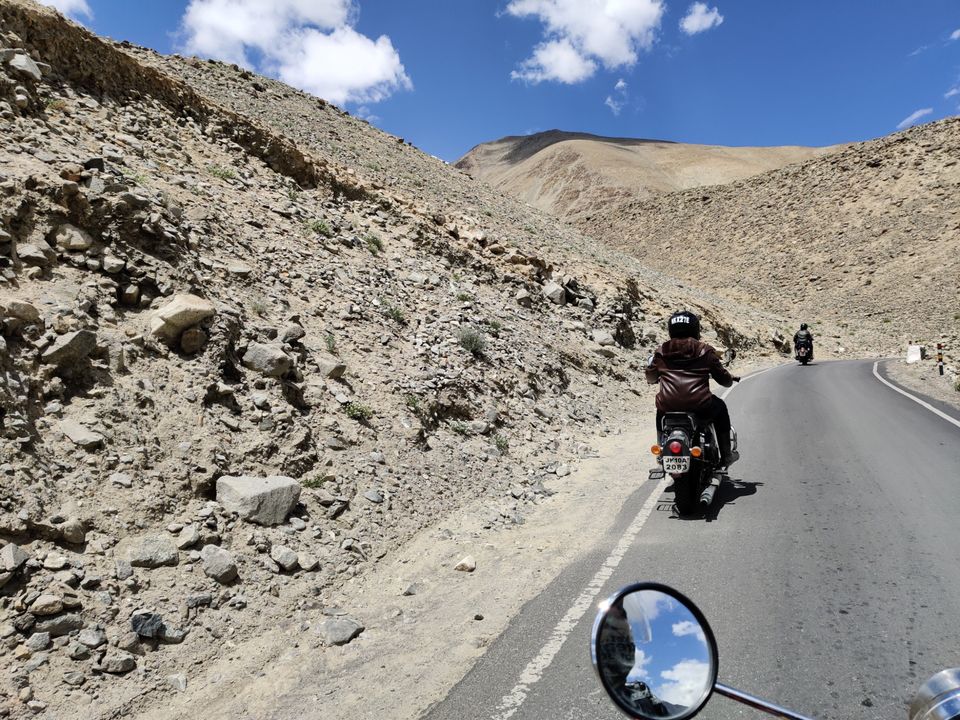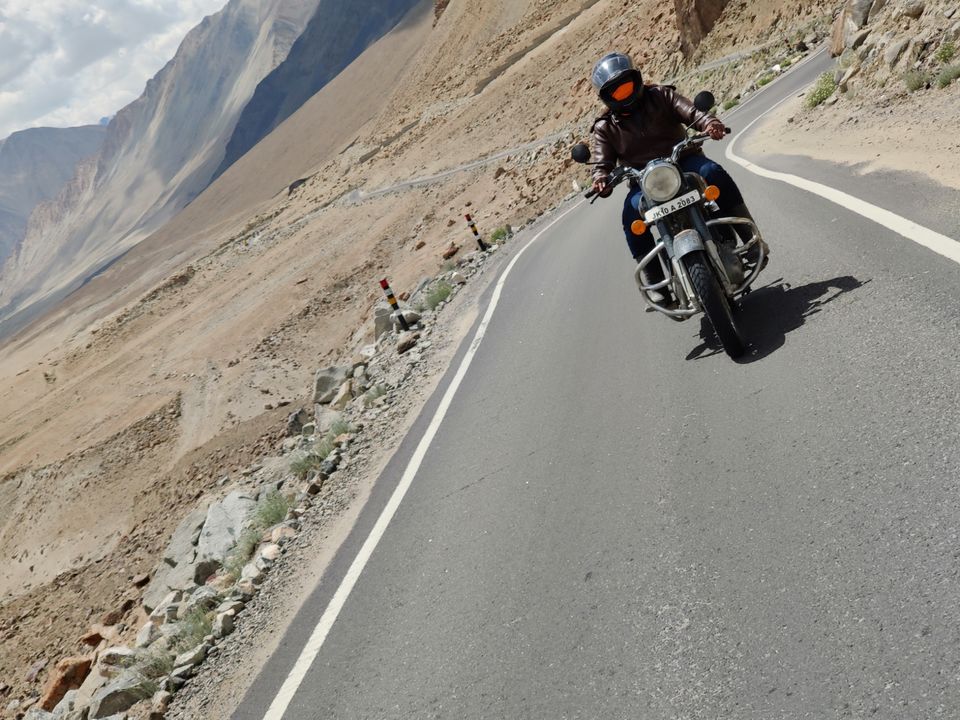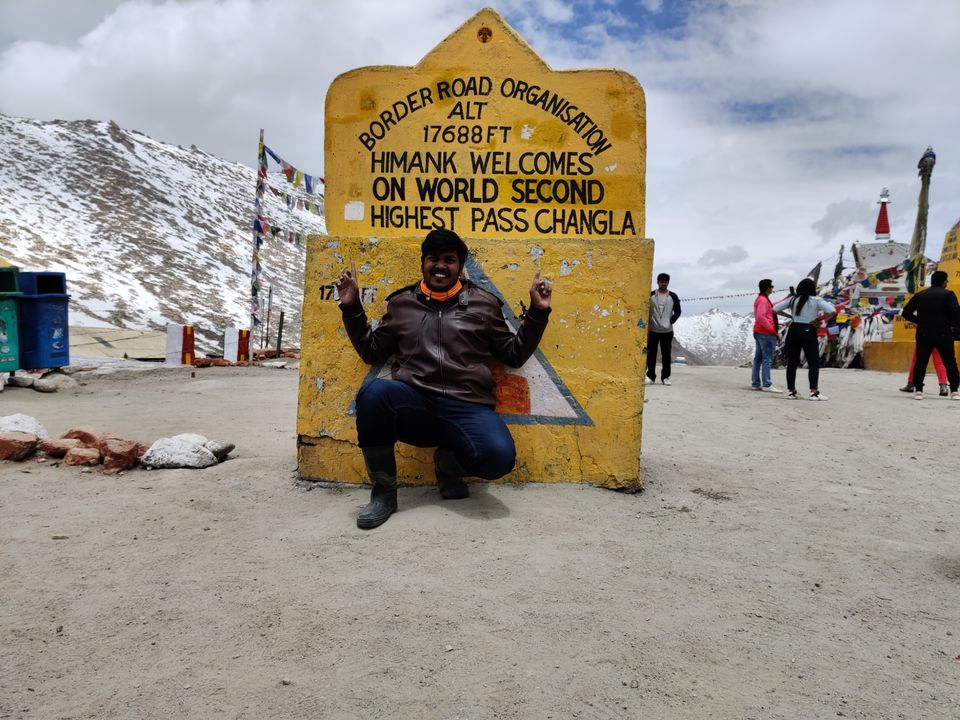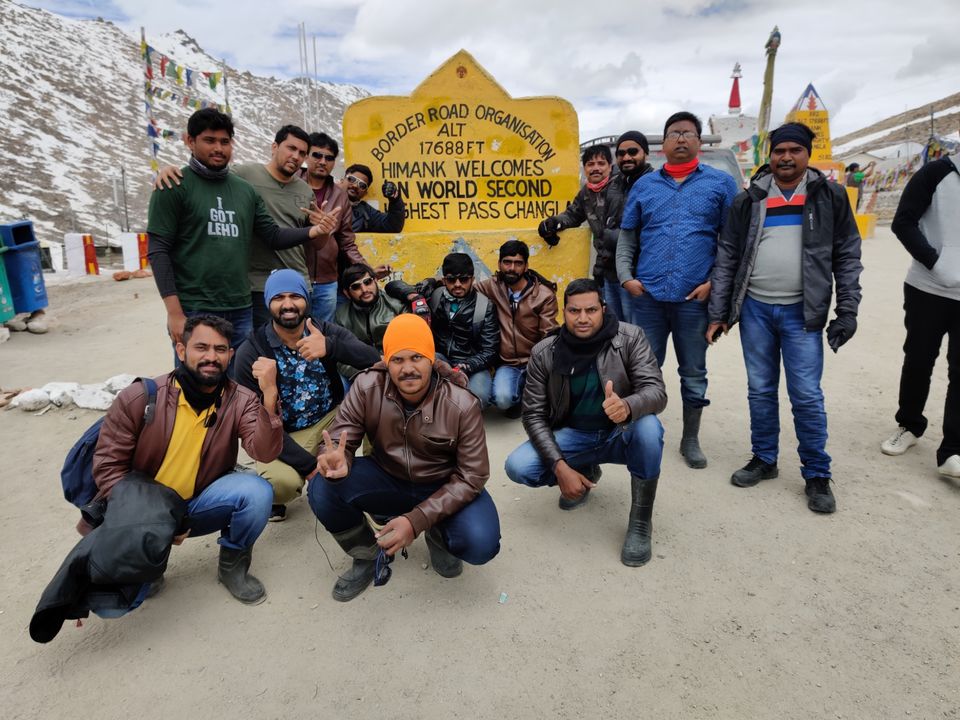 From Leh we headed towards Kargil
And it was a beautiful highway (NH1)
and nothing more to visit the moonland and lamayuru monestry 😍😍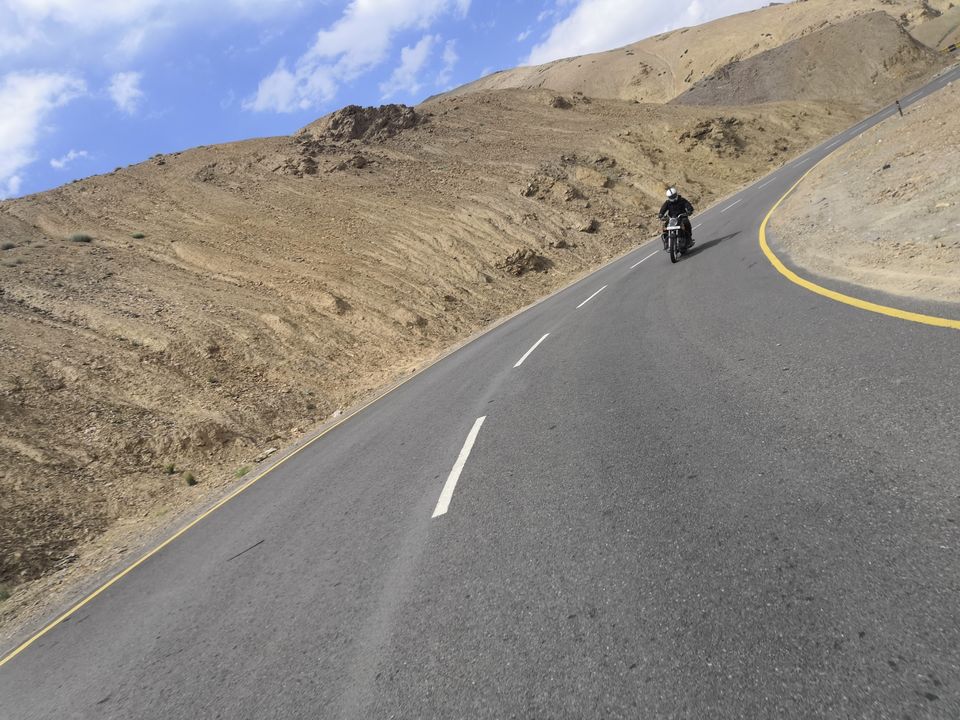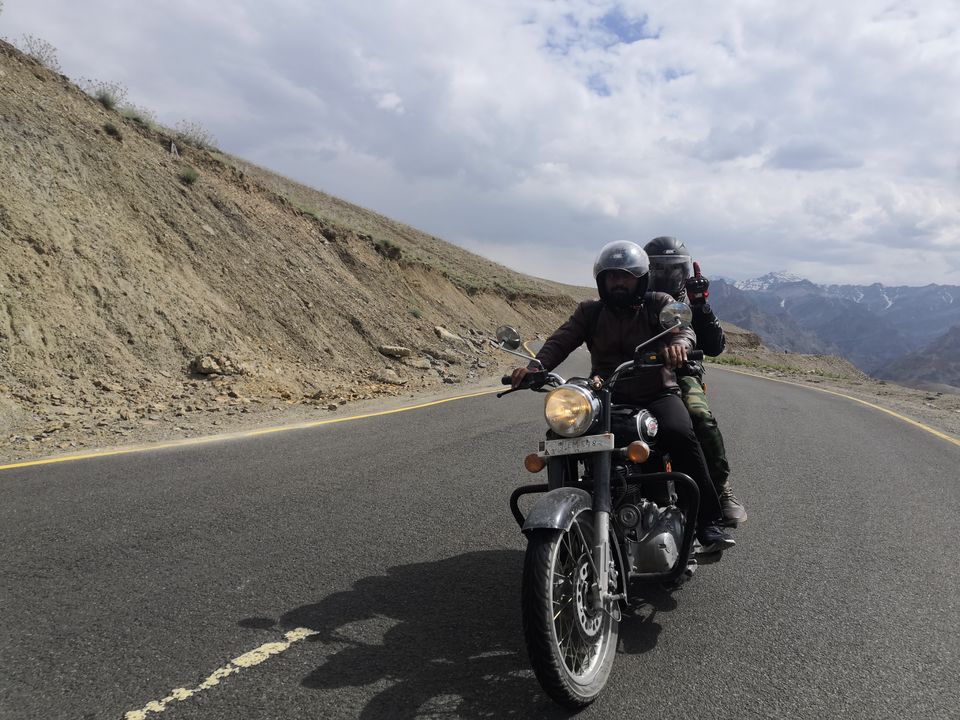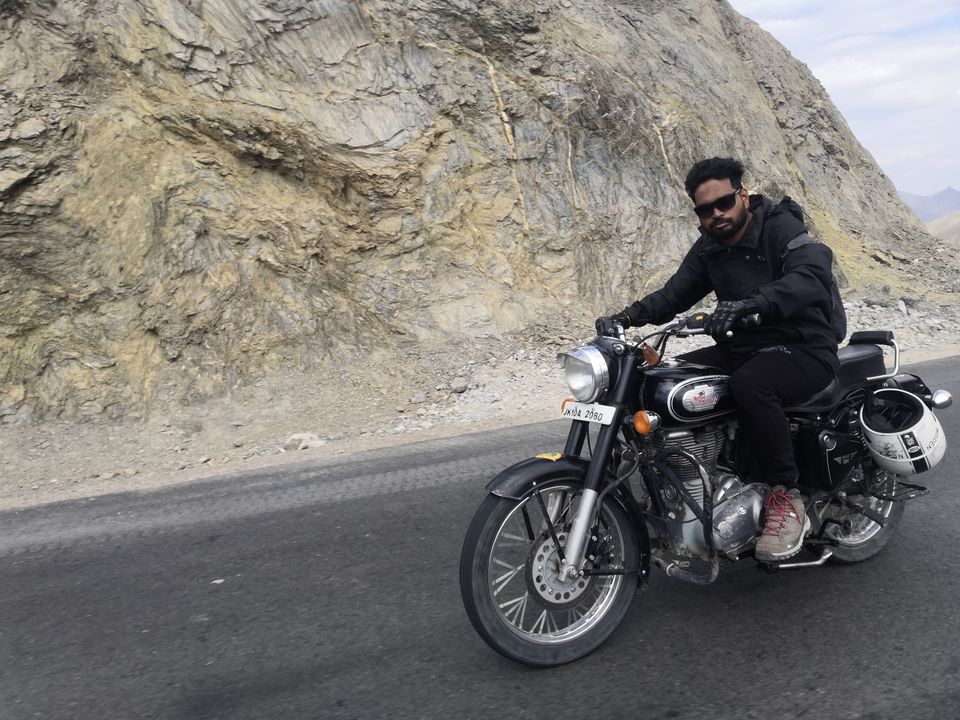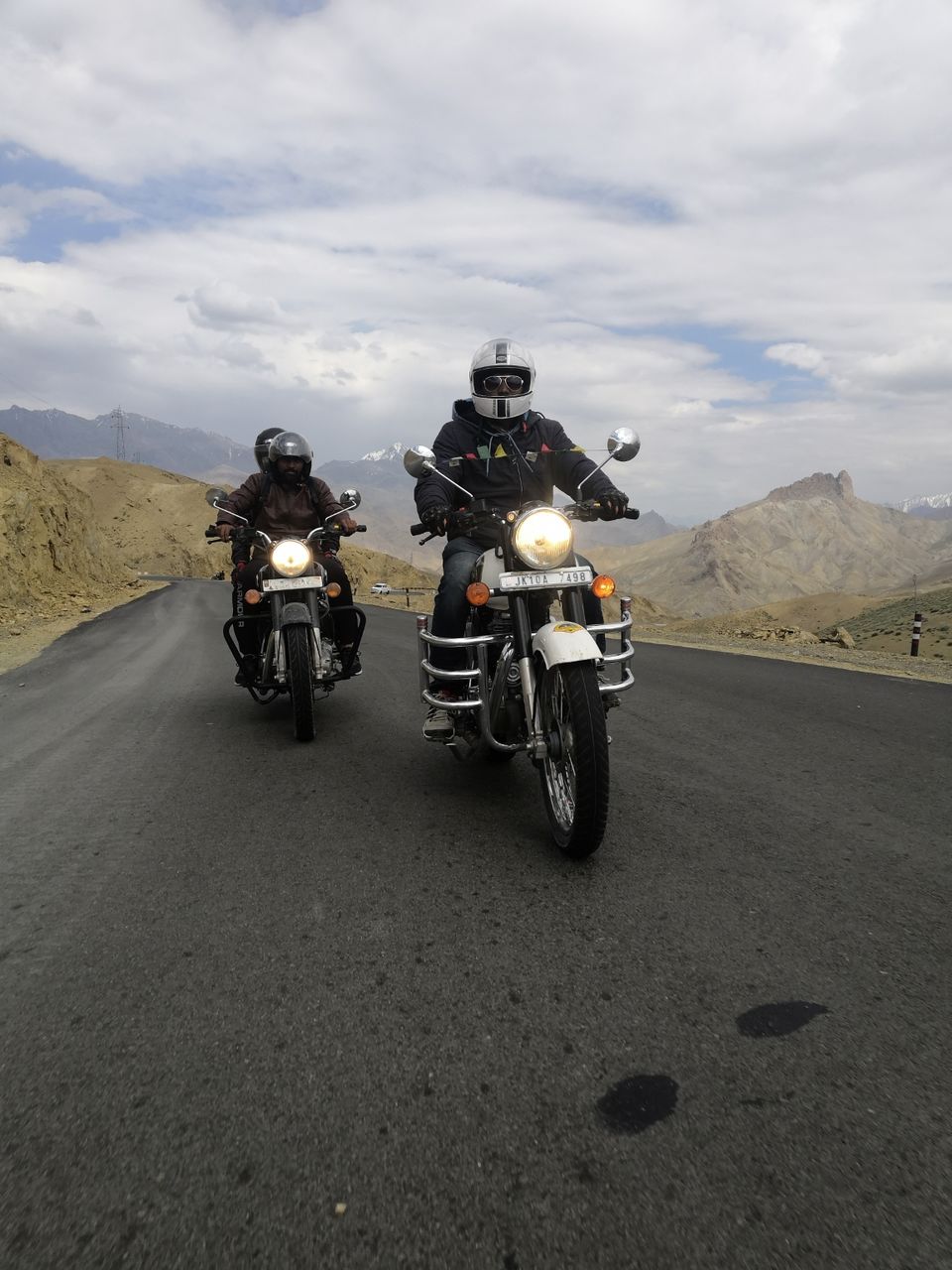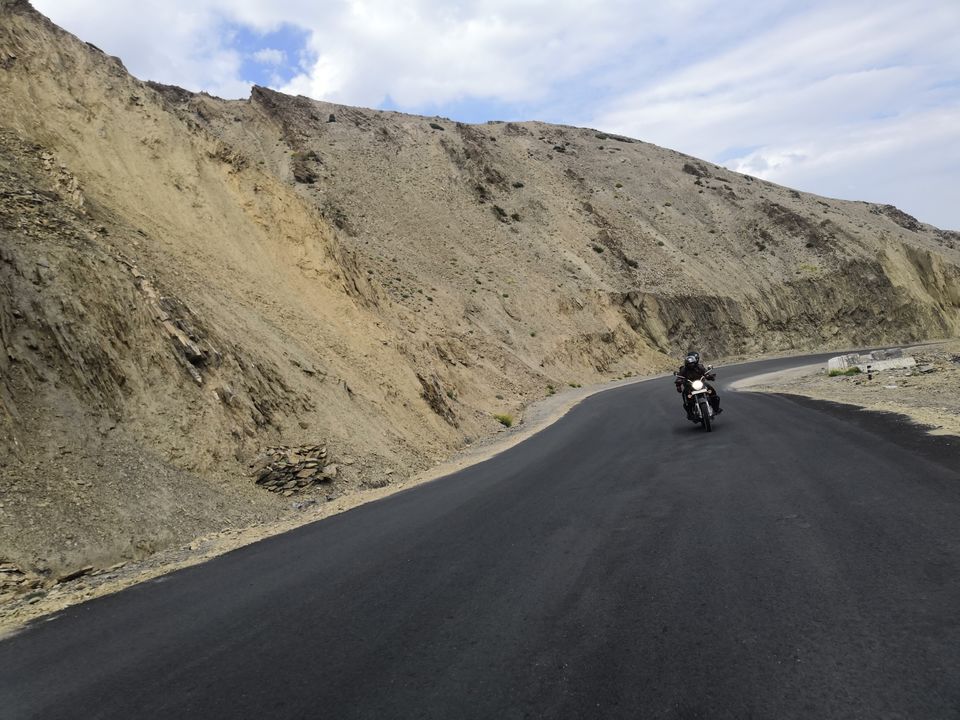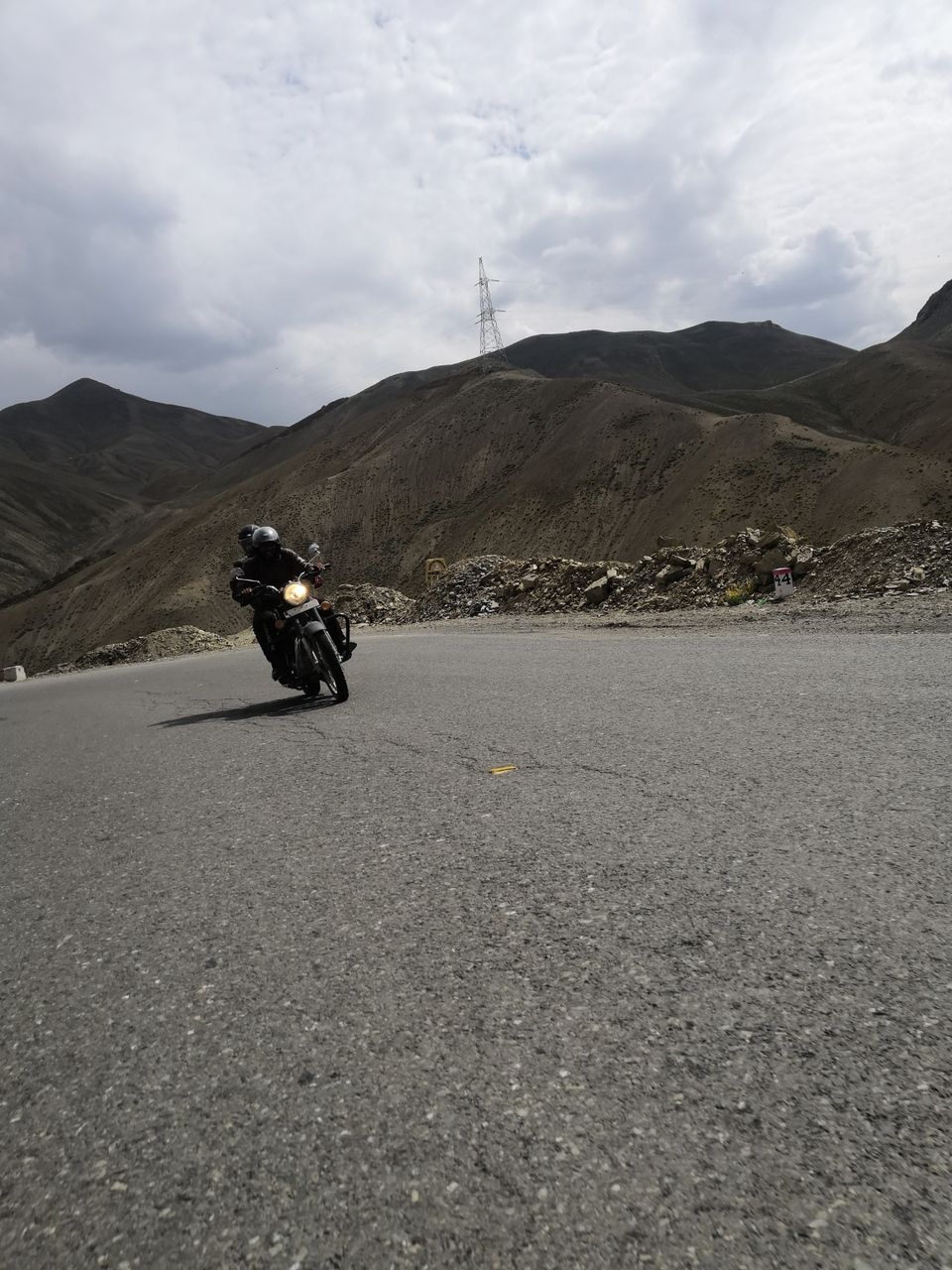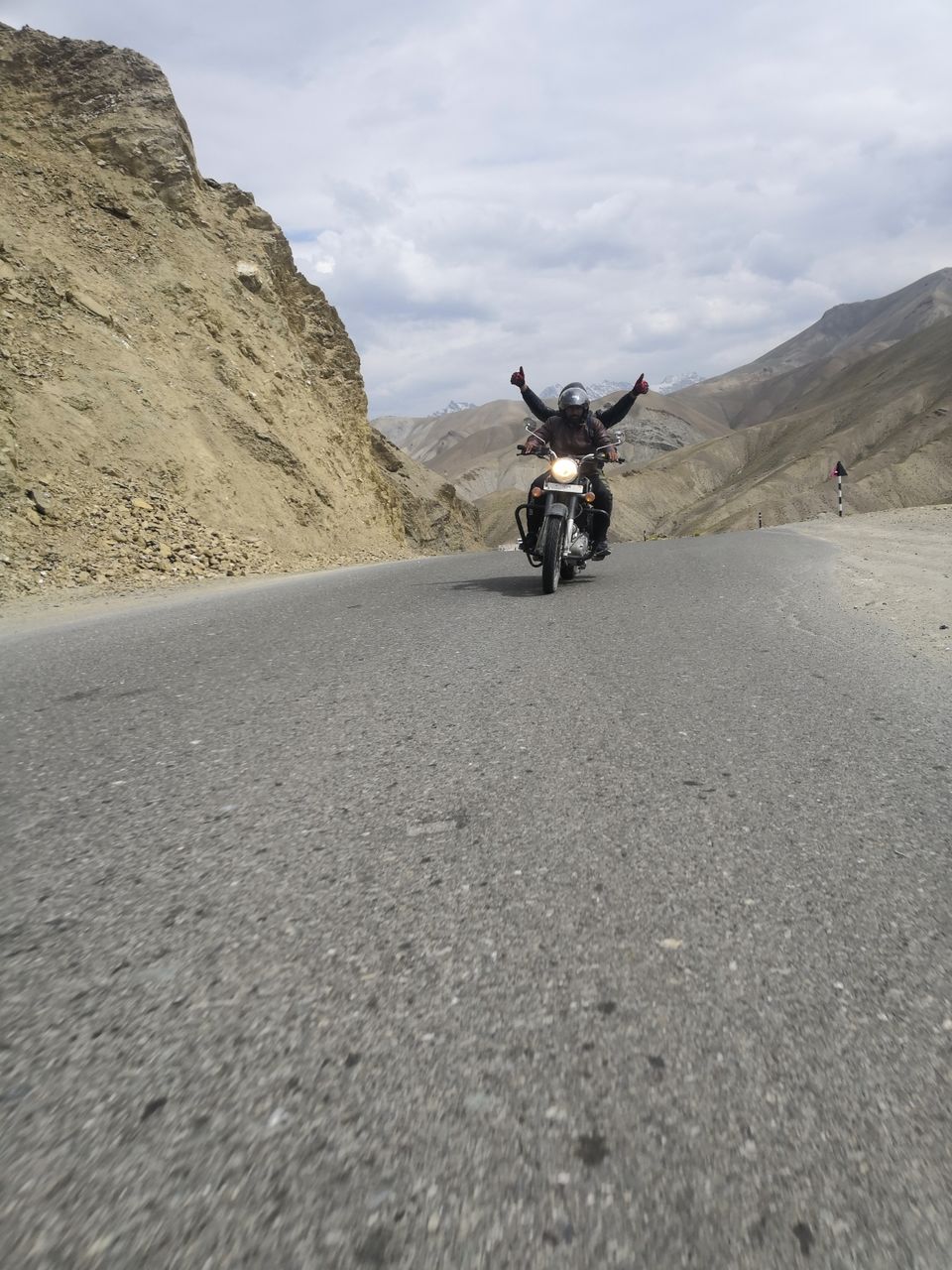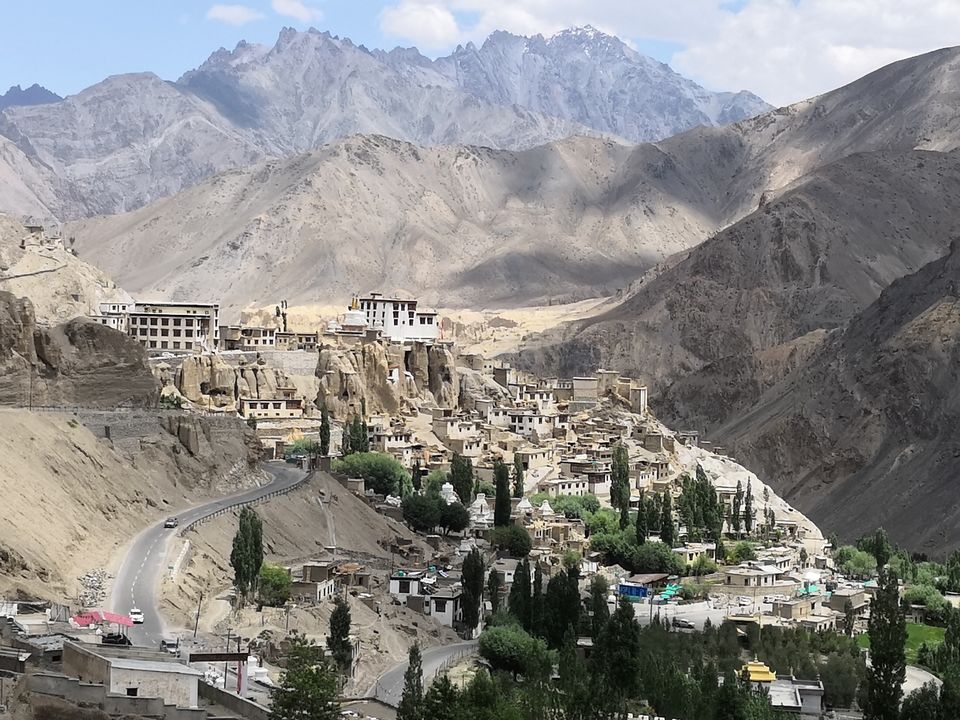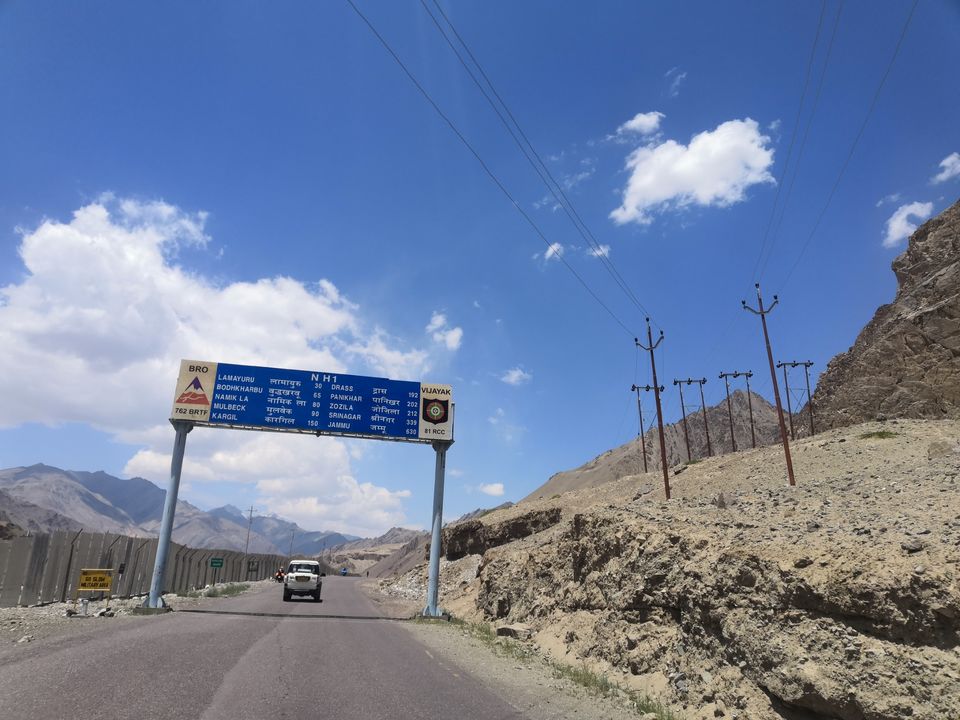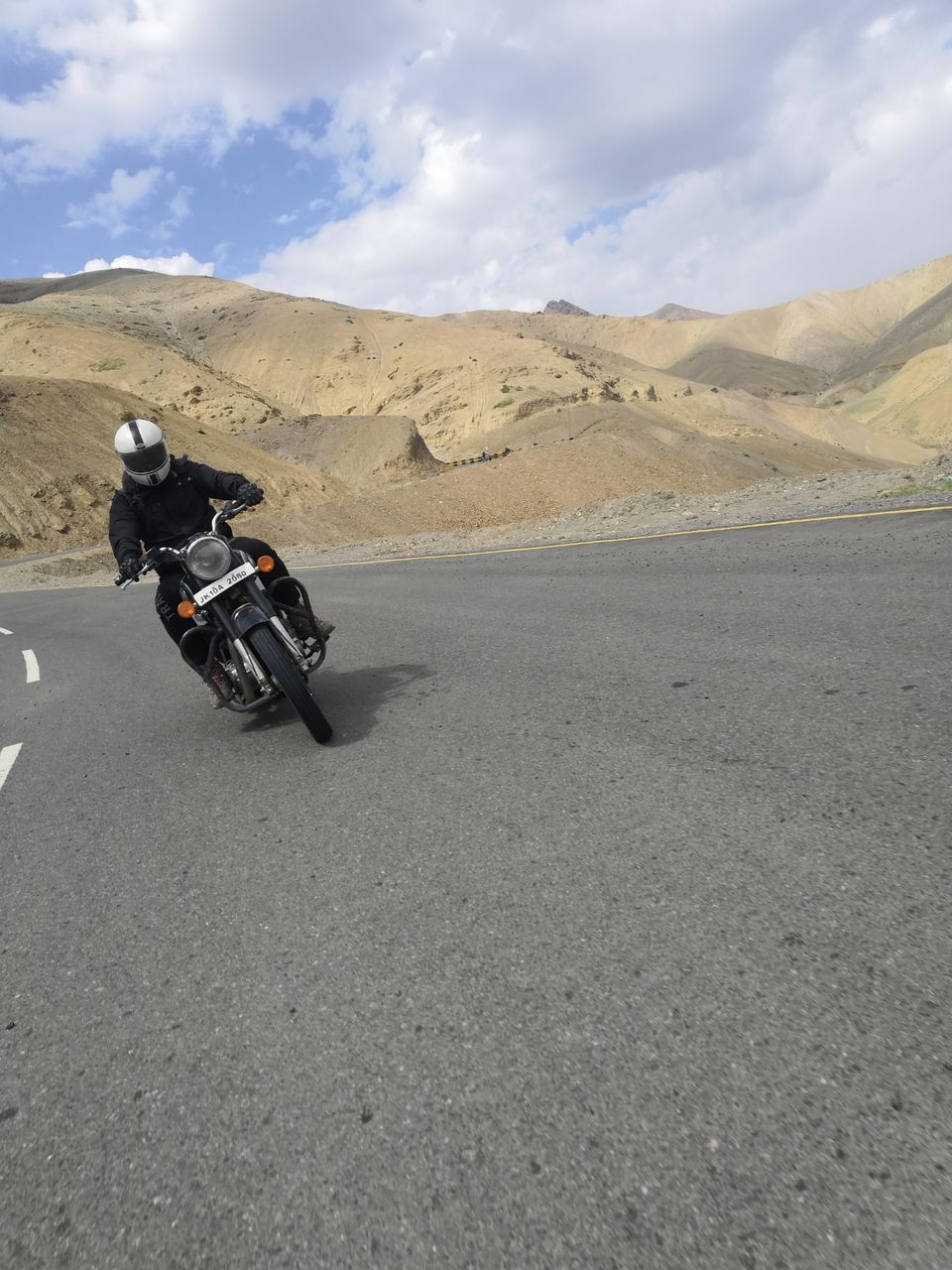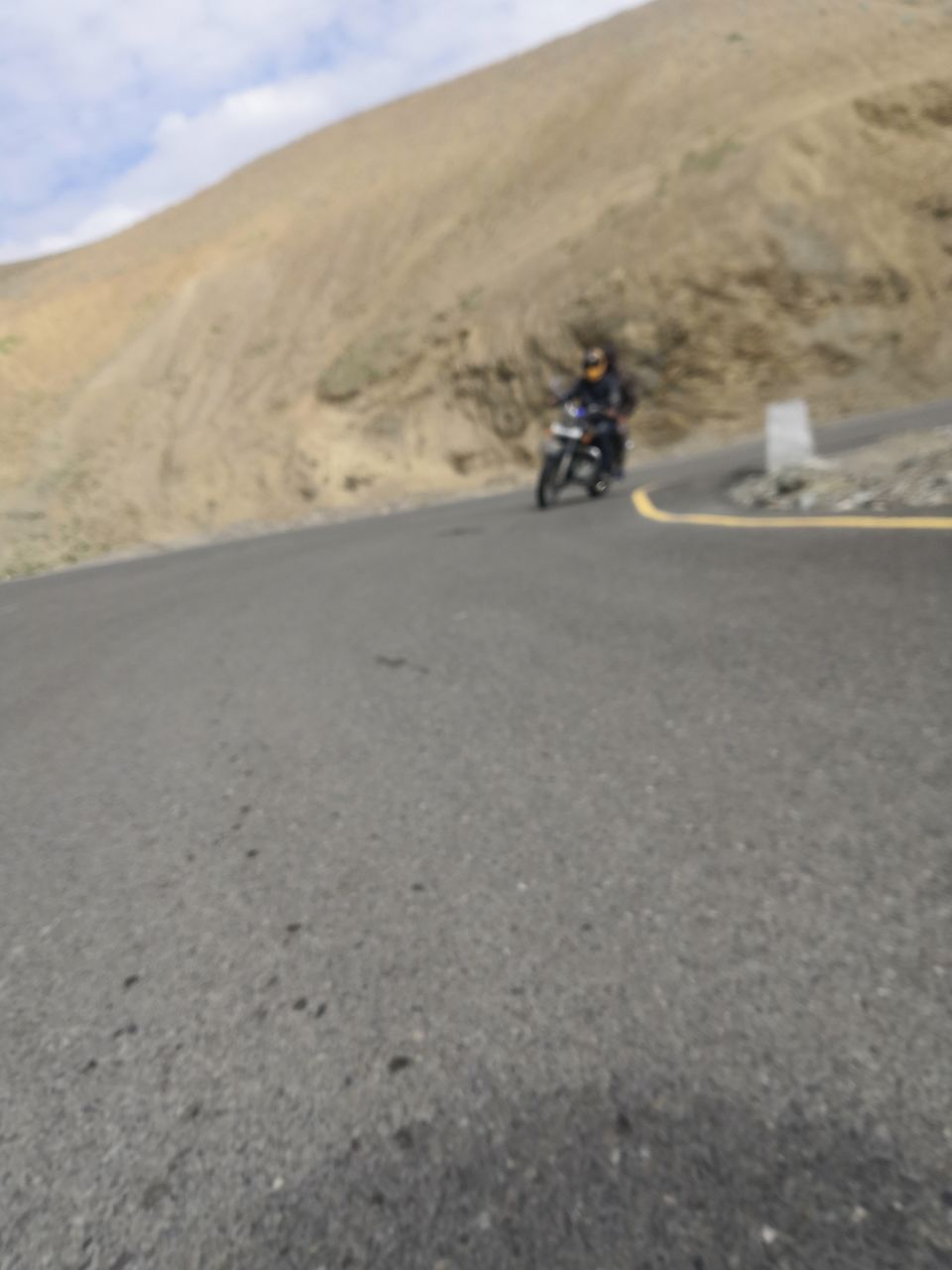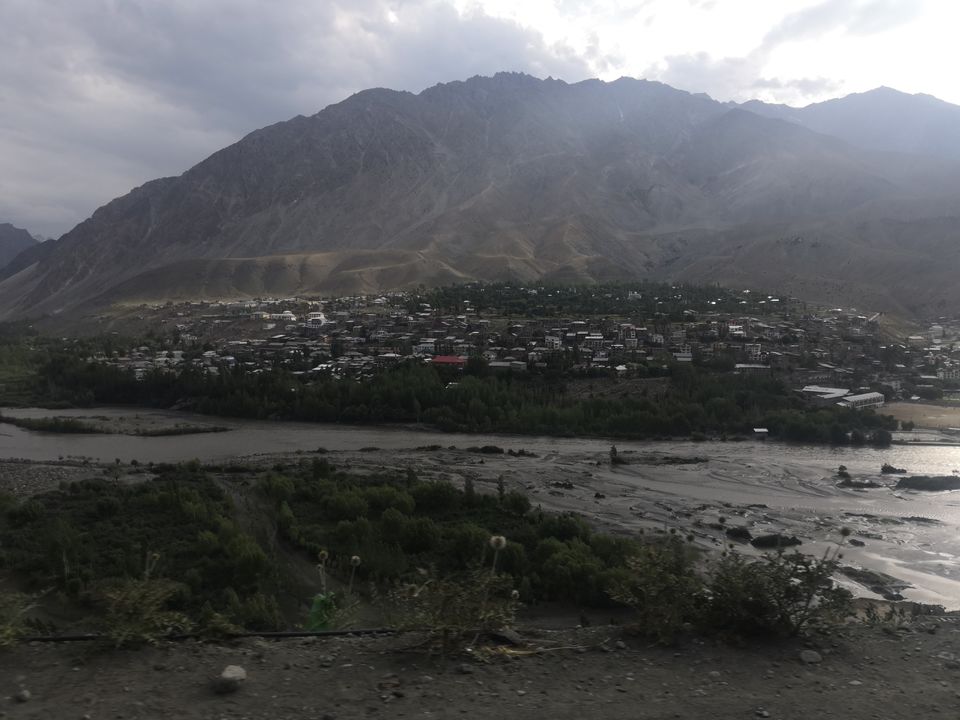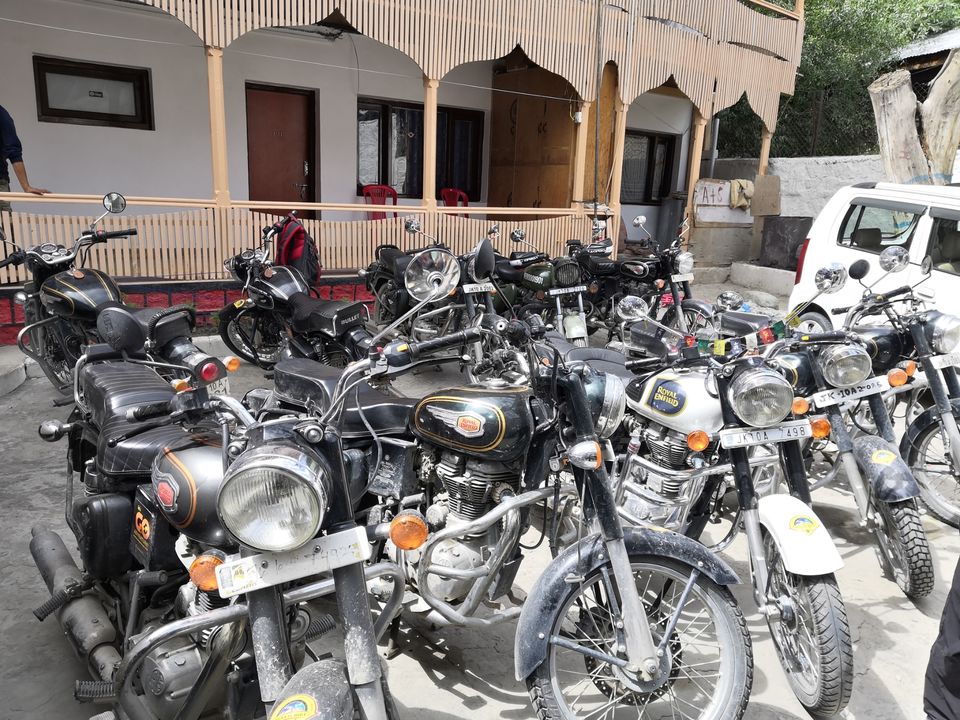 Worst situations happens all the time and every time
I don't know the exact reason why but we have to hand over the bikes and get on to the xylo which is allocated to us to travel to Sri nagar
So from Kargil to srinagar we traveled via xlyo. The only thing to visit in between is Drass(the place where Kargil war happened)
The zozila pass(spelling might be wrong)
And the beautiful scenery to see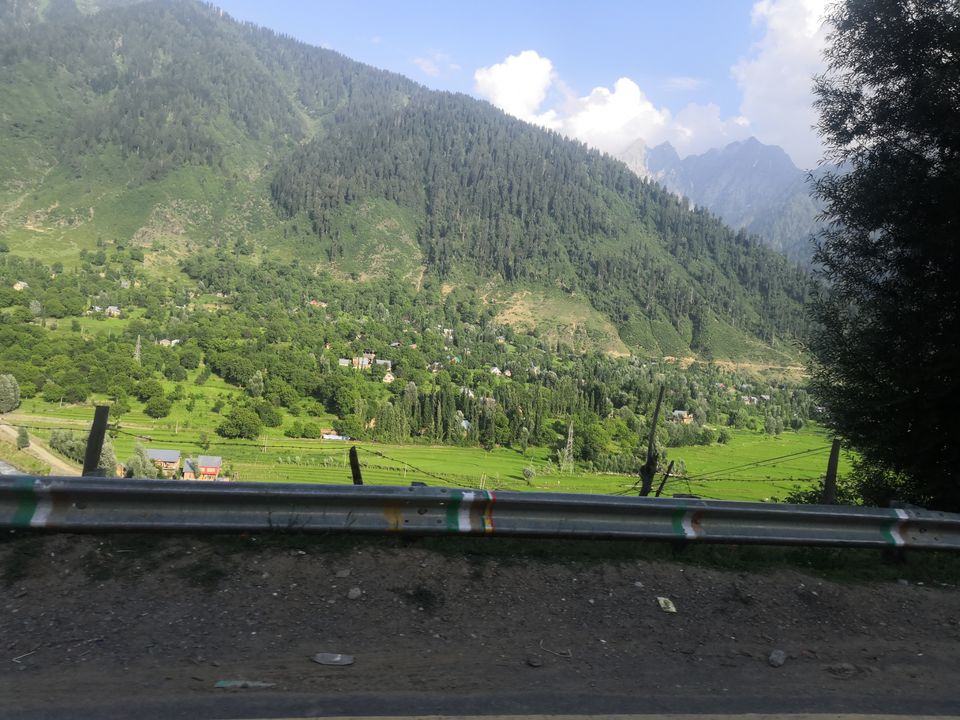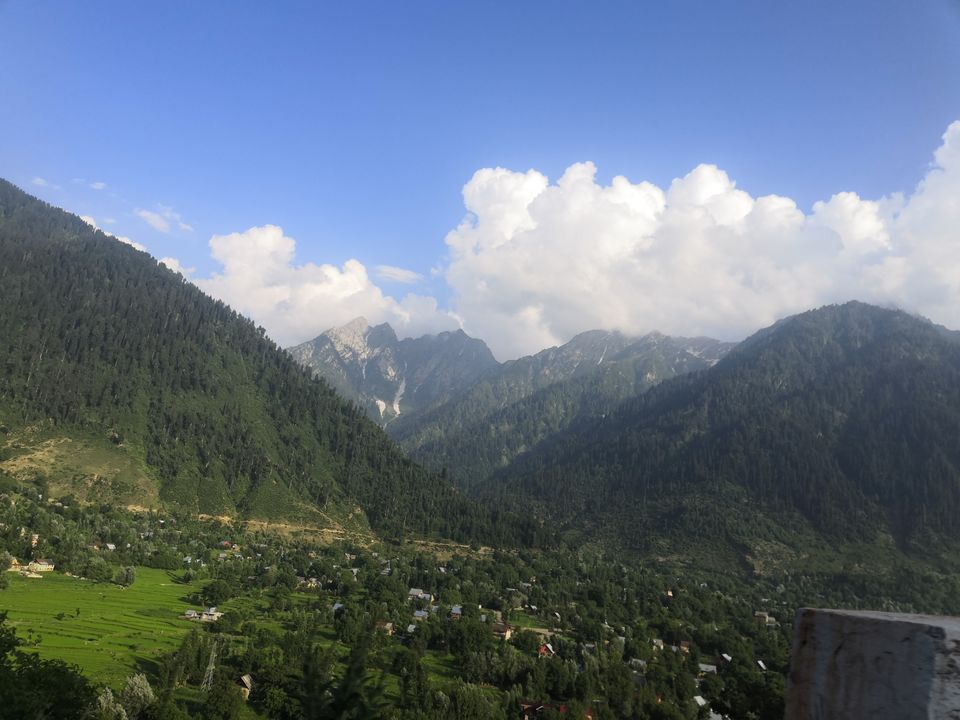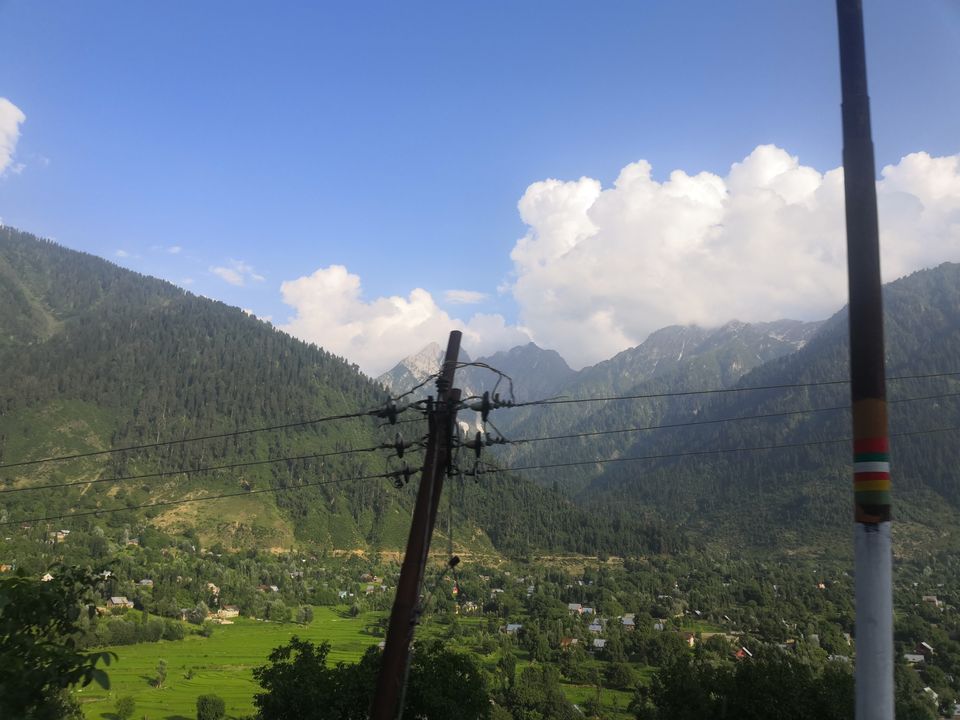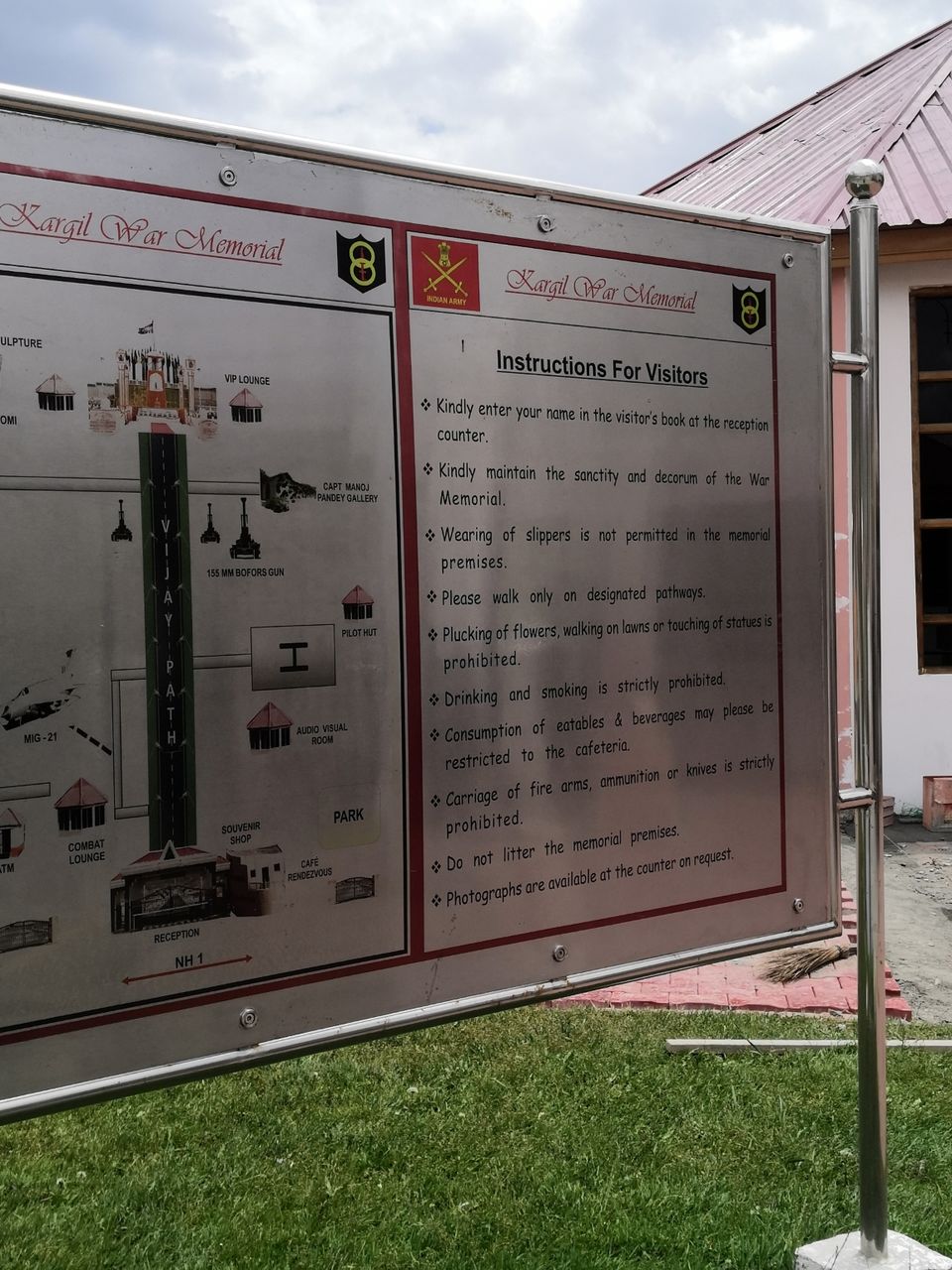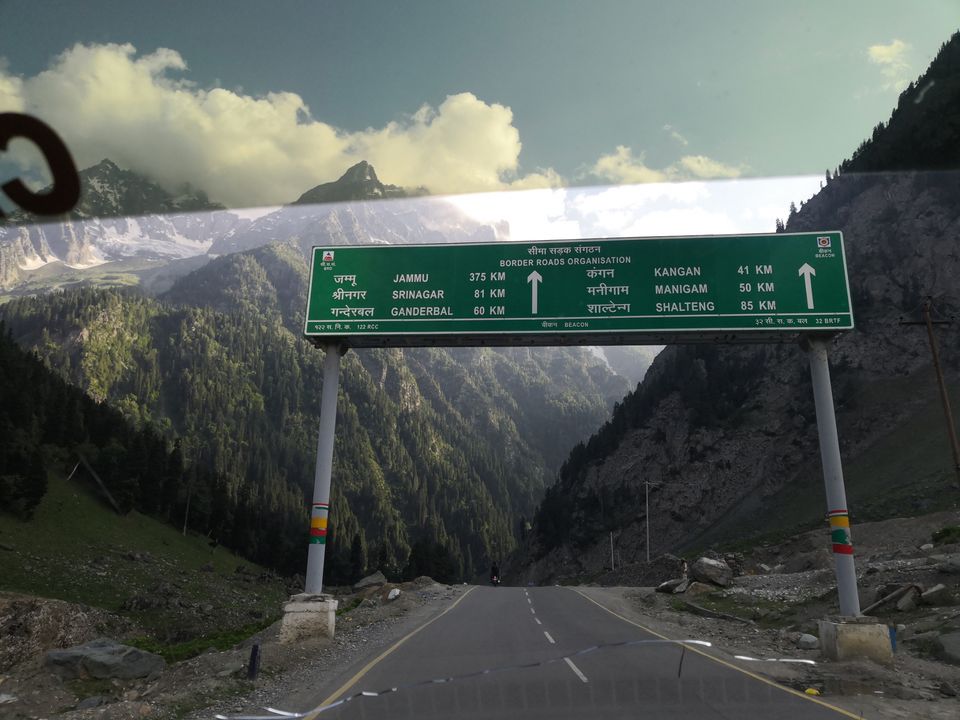 You know again a worst situation happened that we were stopped by police officers since there is a serious threat to Amarnath Yatra piligrims
And the road to srinagar the road is blocked after 6.30 pm and because we spent  more time at Kargil war museum we were late and we stayed in a tent provided with the security of army officers I don't know the exact price what they have charged
But There is a free meal provided by them
So in the next day morning we have traveled to srinagar
The army officers allowed us to go by 5am in the next day finally we visited Srinagar a day late
The Srinagar visits are
1.Dal Lake
2. Mughal gardens
3. Market was closed on that day I don't remember the exact reason
4. Darga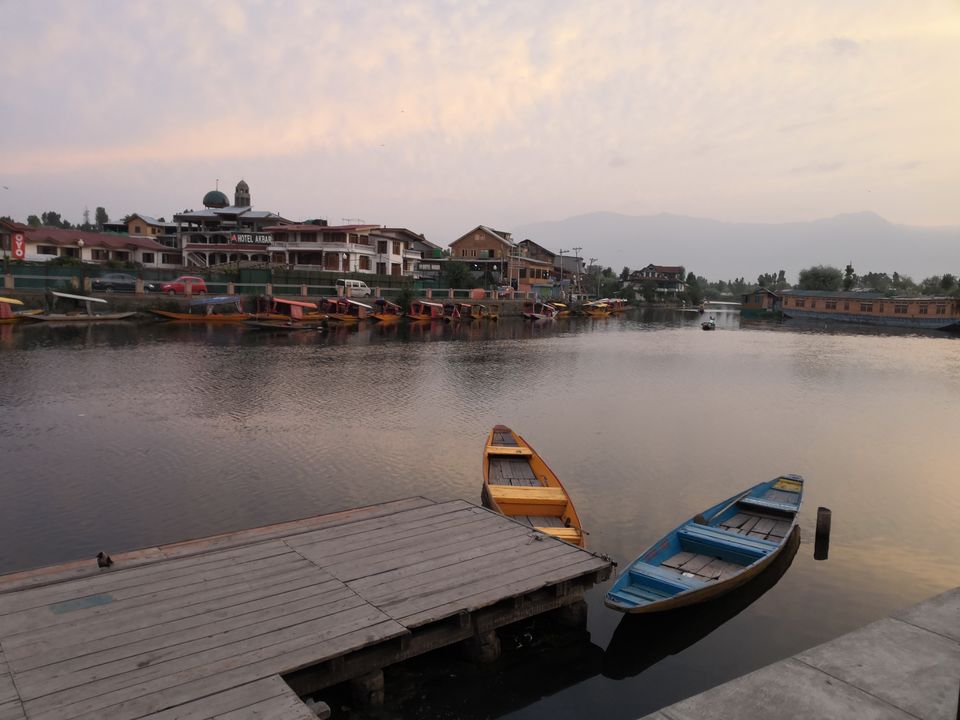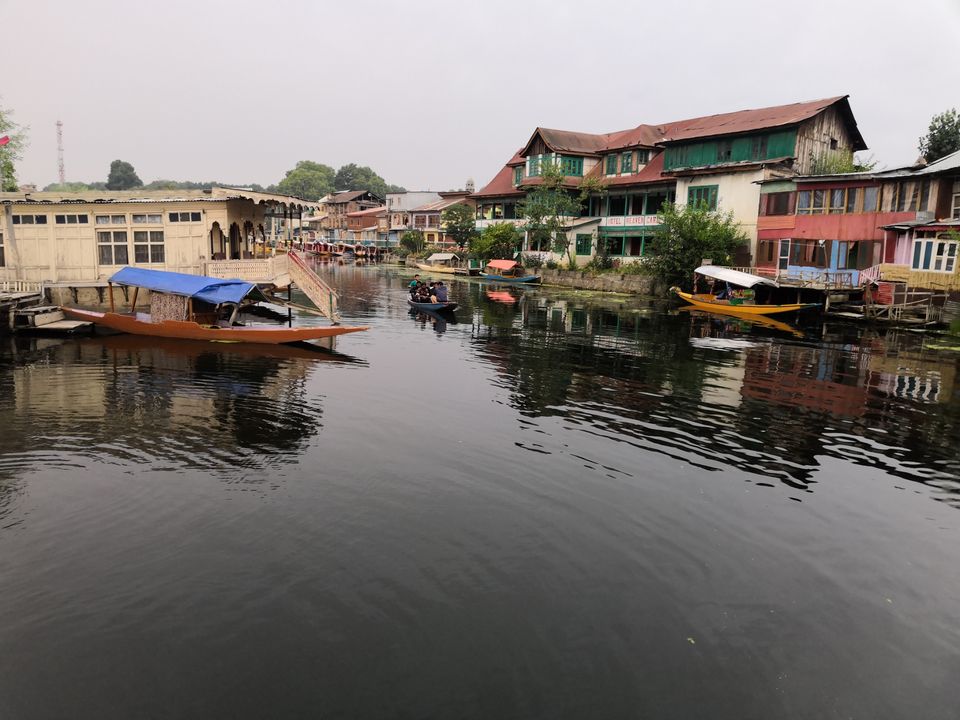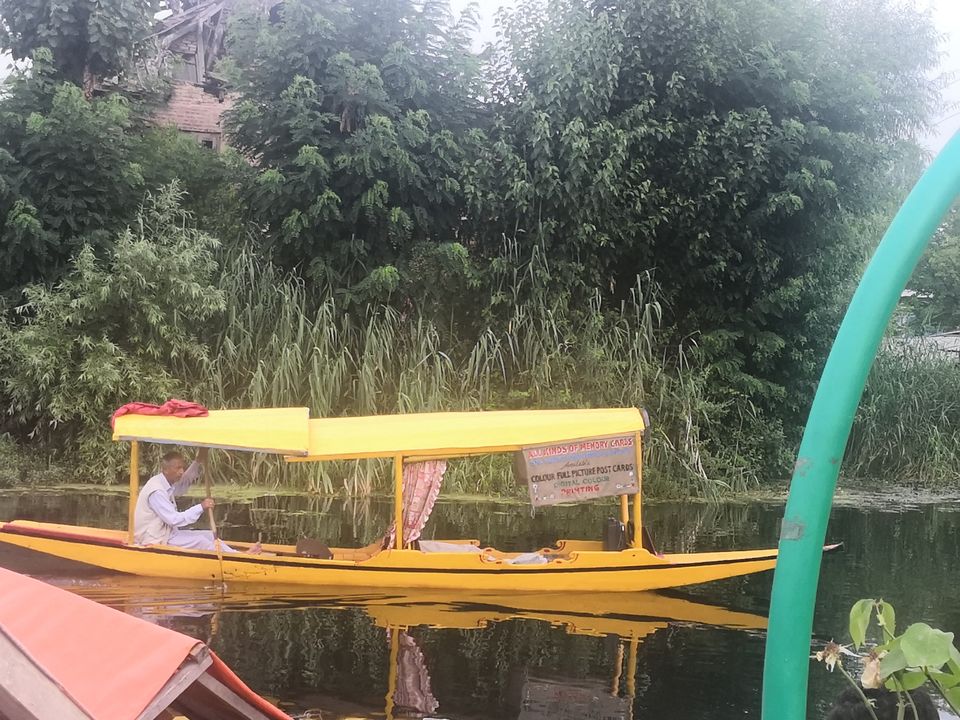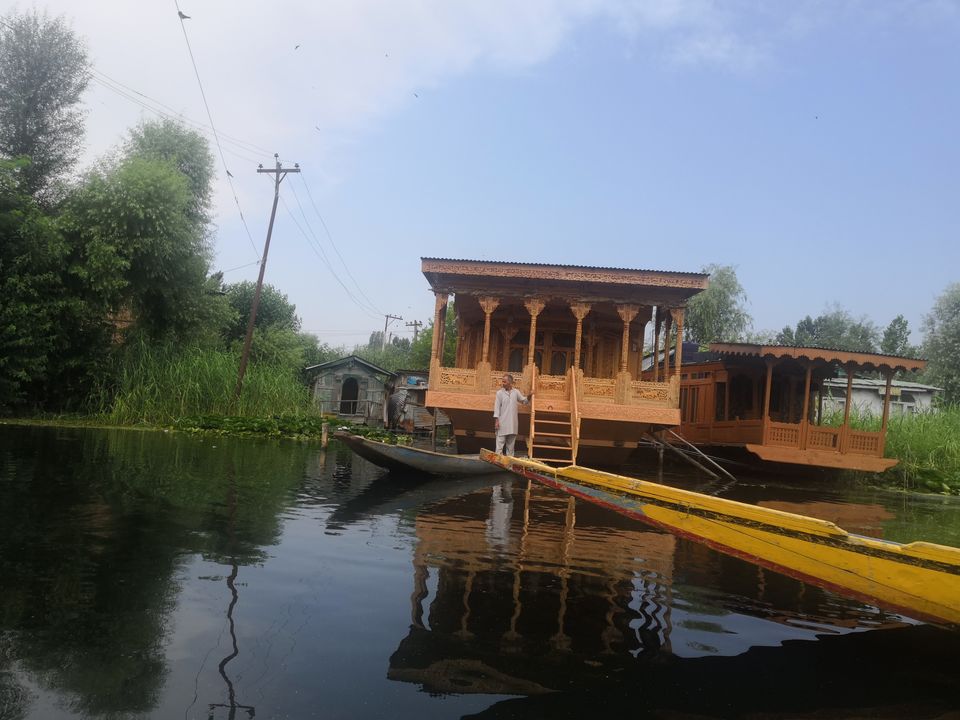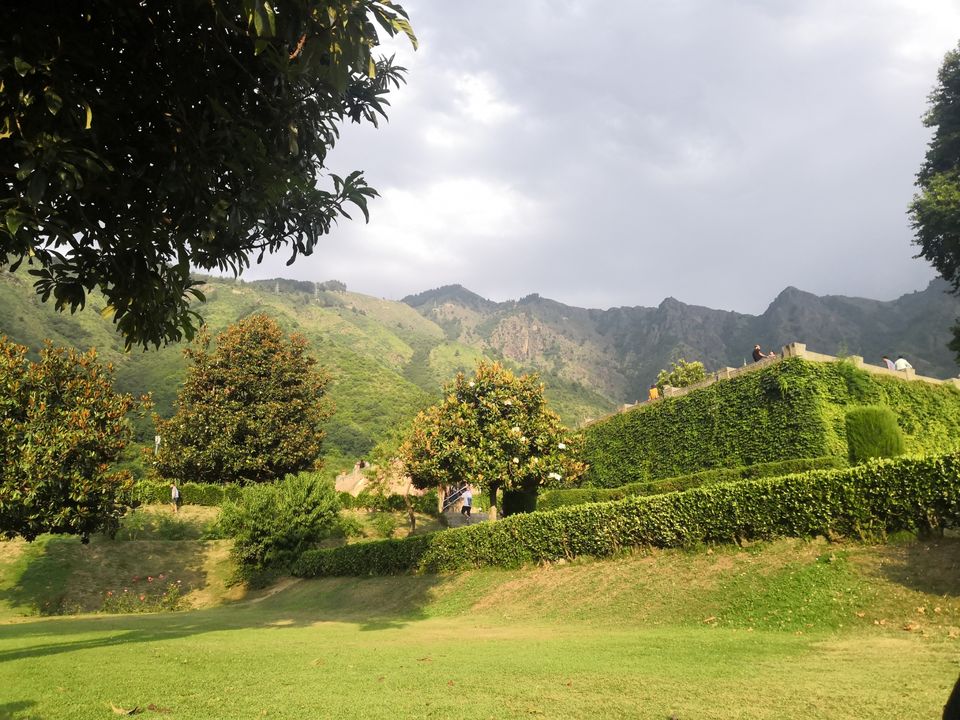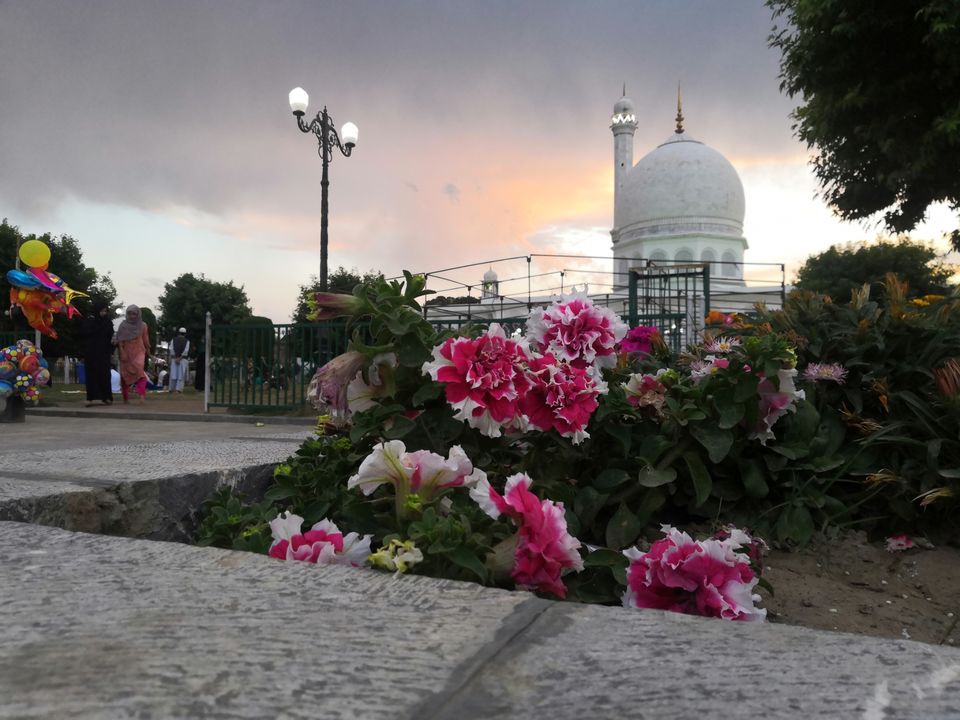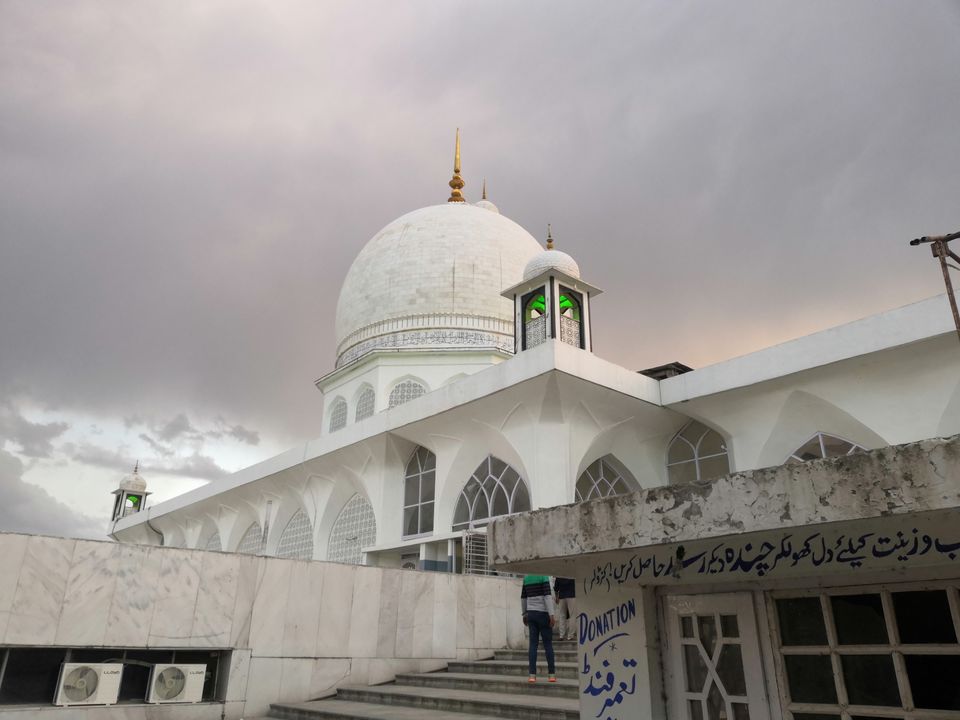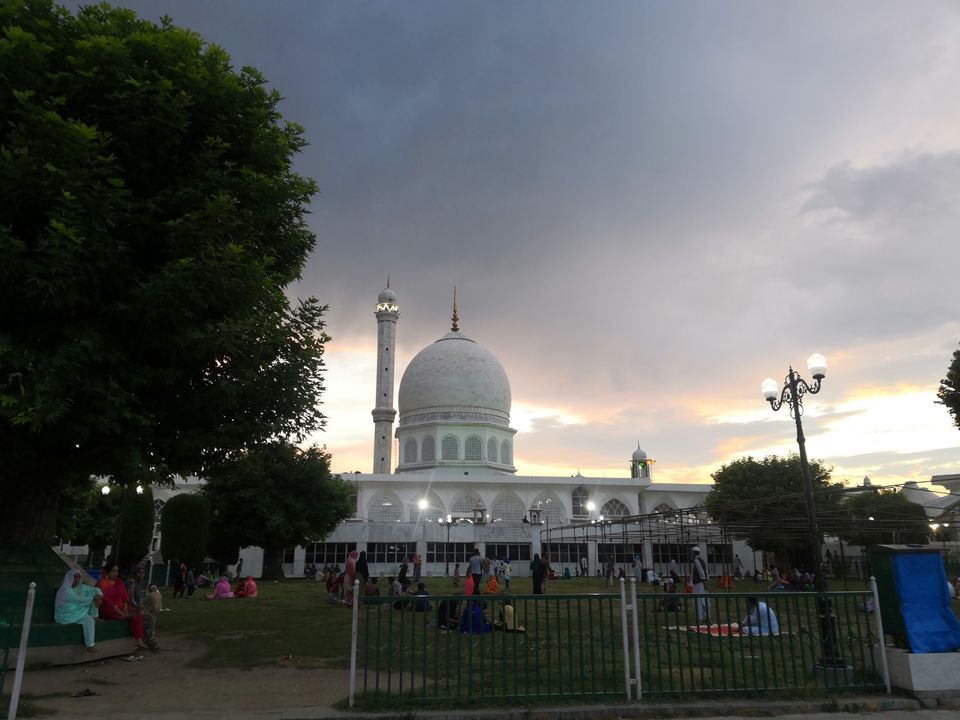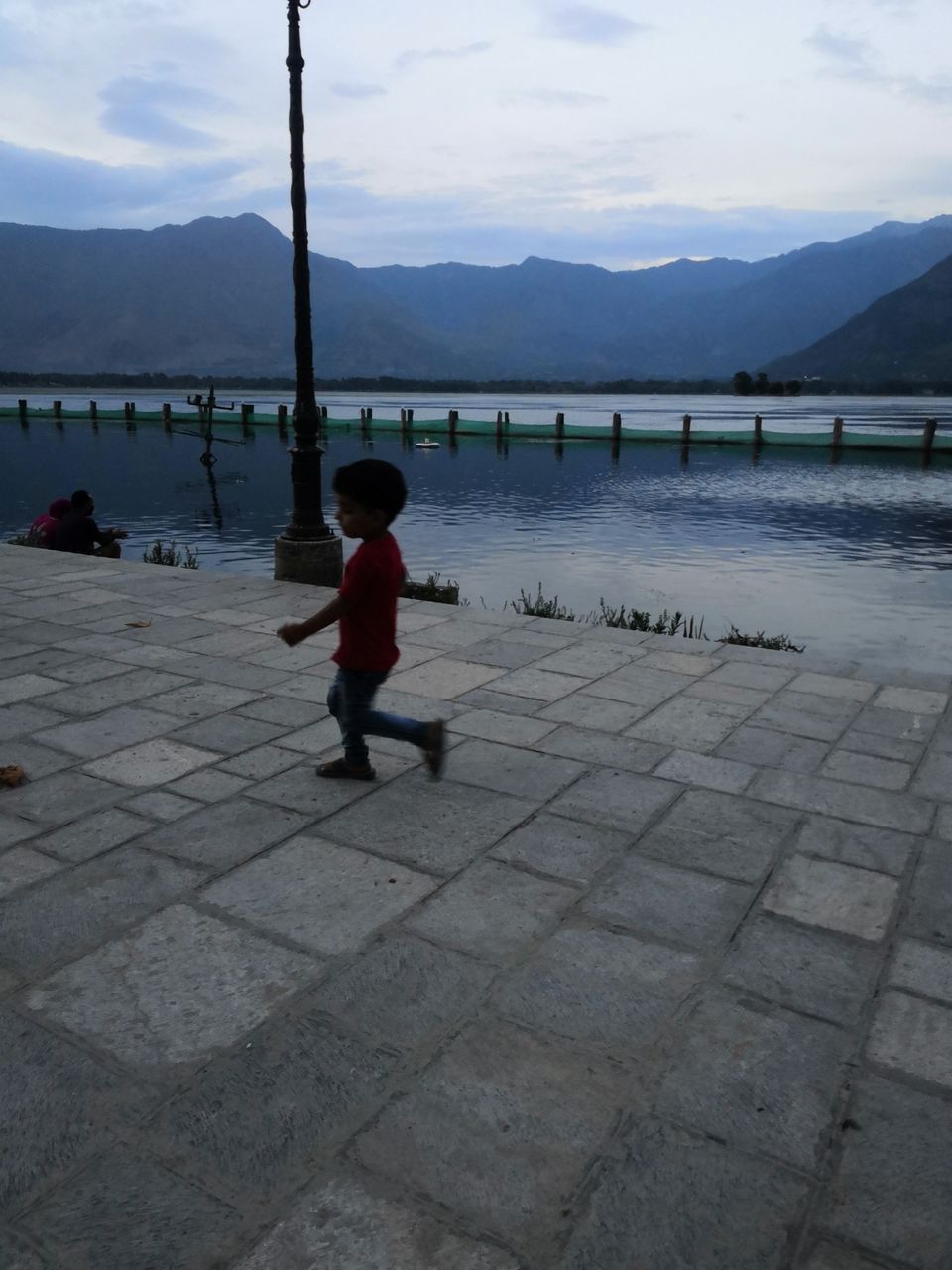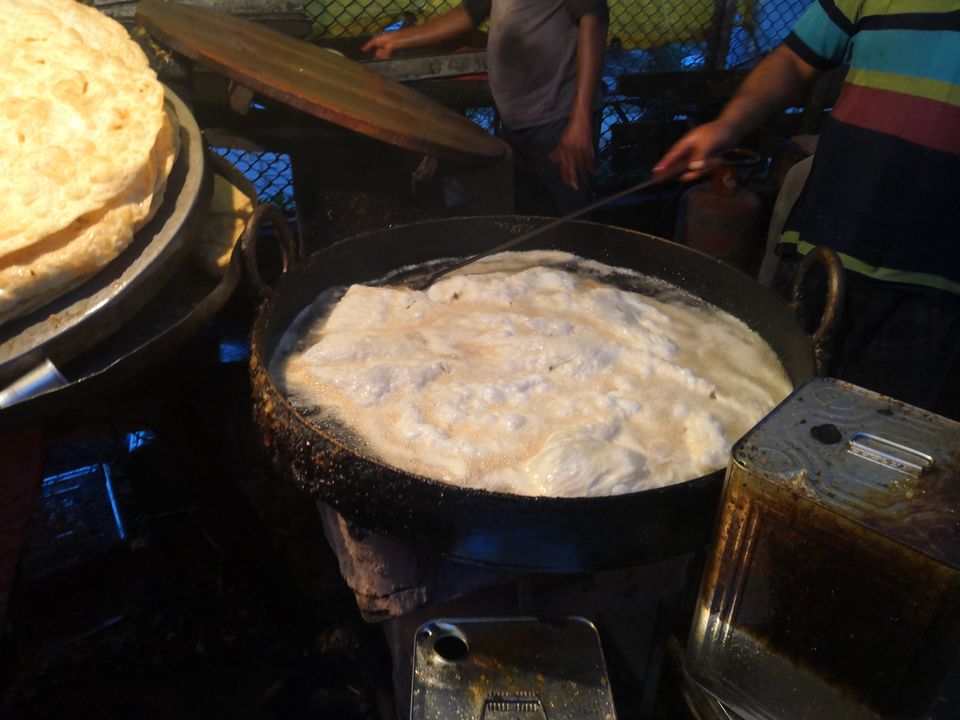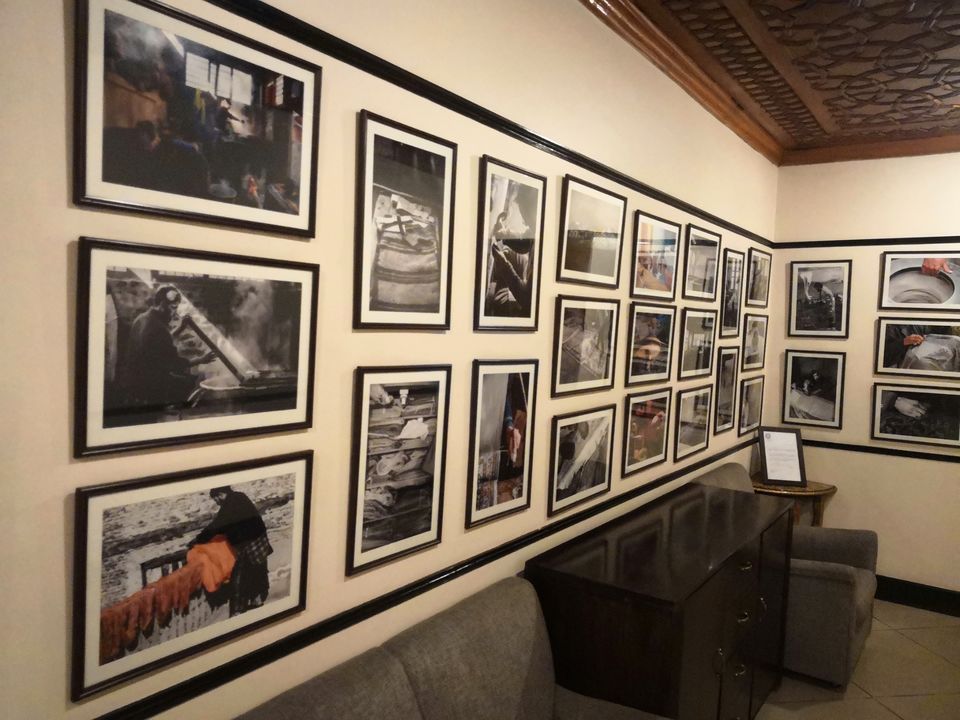 but be careful about the lake markets you should not but at all or bargains at highest possible rate possible
For eg if they say any item price as 1500rs you can ask for 250 to 300 rs otherwise you will be filled and don't buy saffron in boat markets it will be faulty
So be careful about that
Time to go home
Flight 1 Srinagar to delhi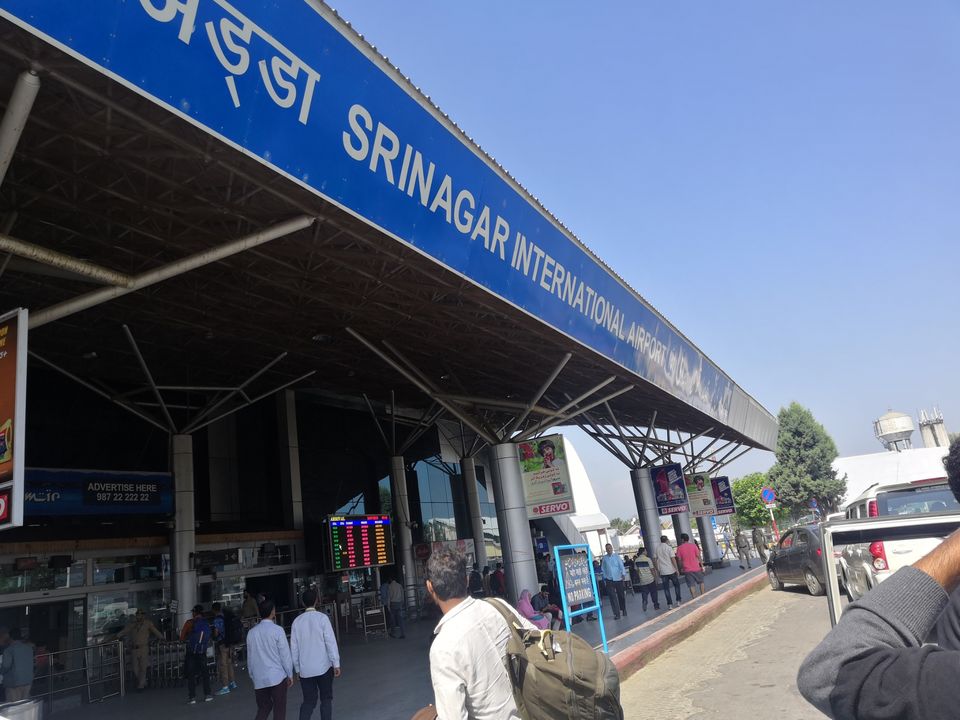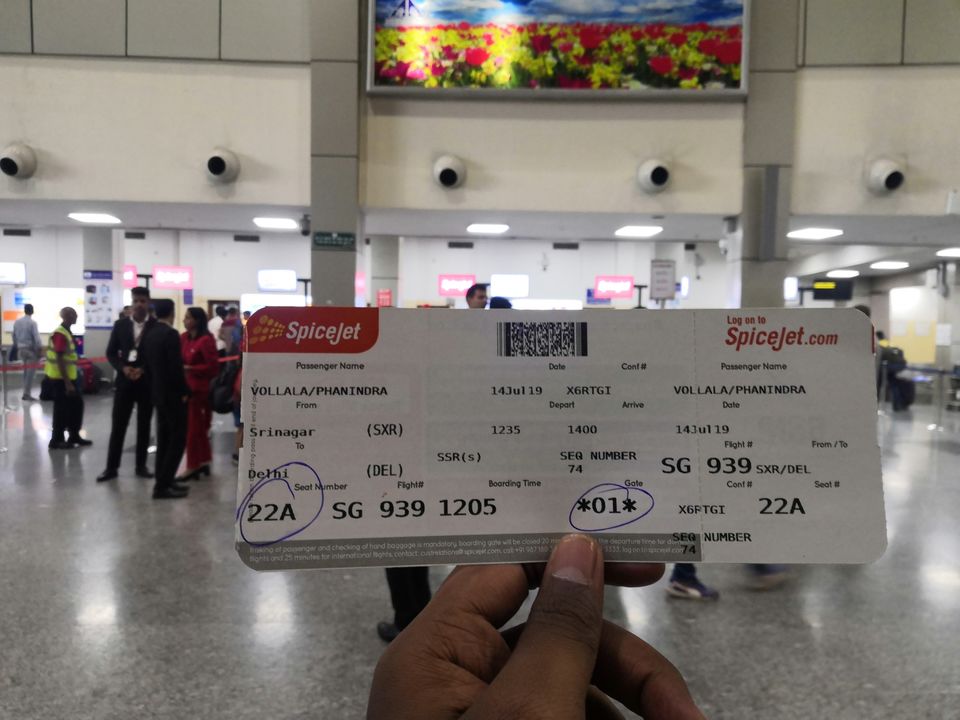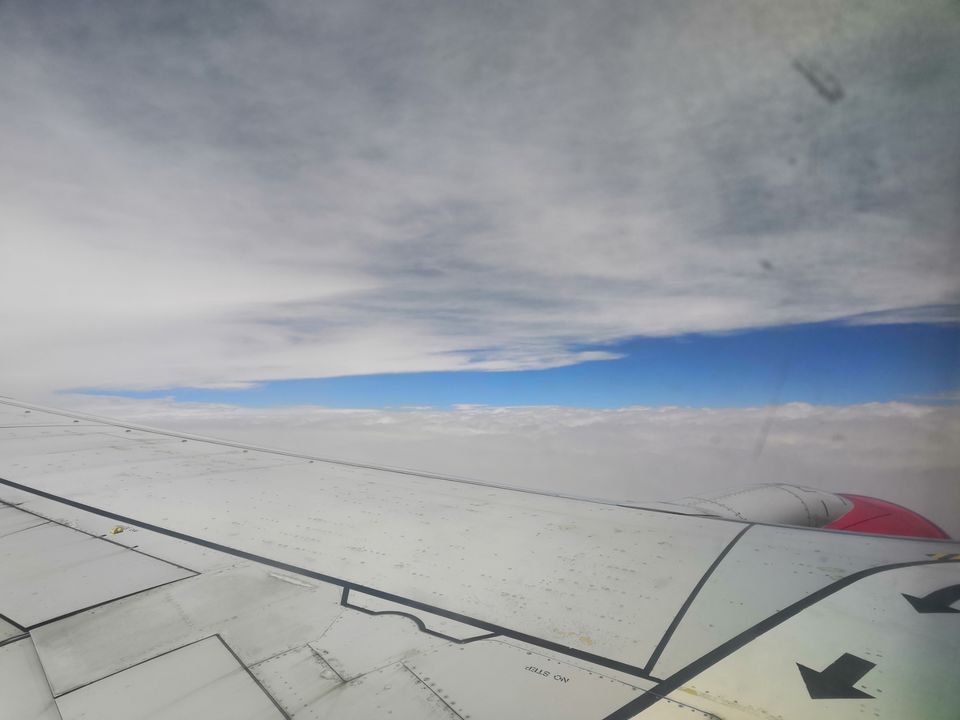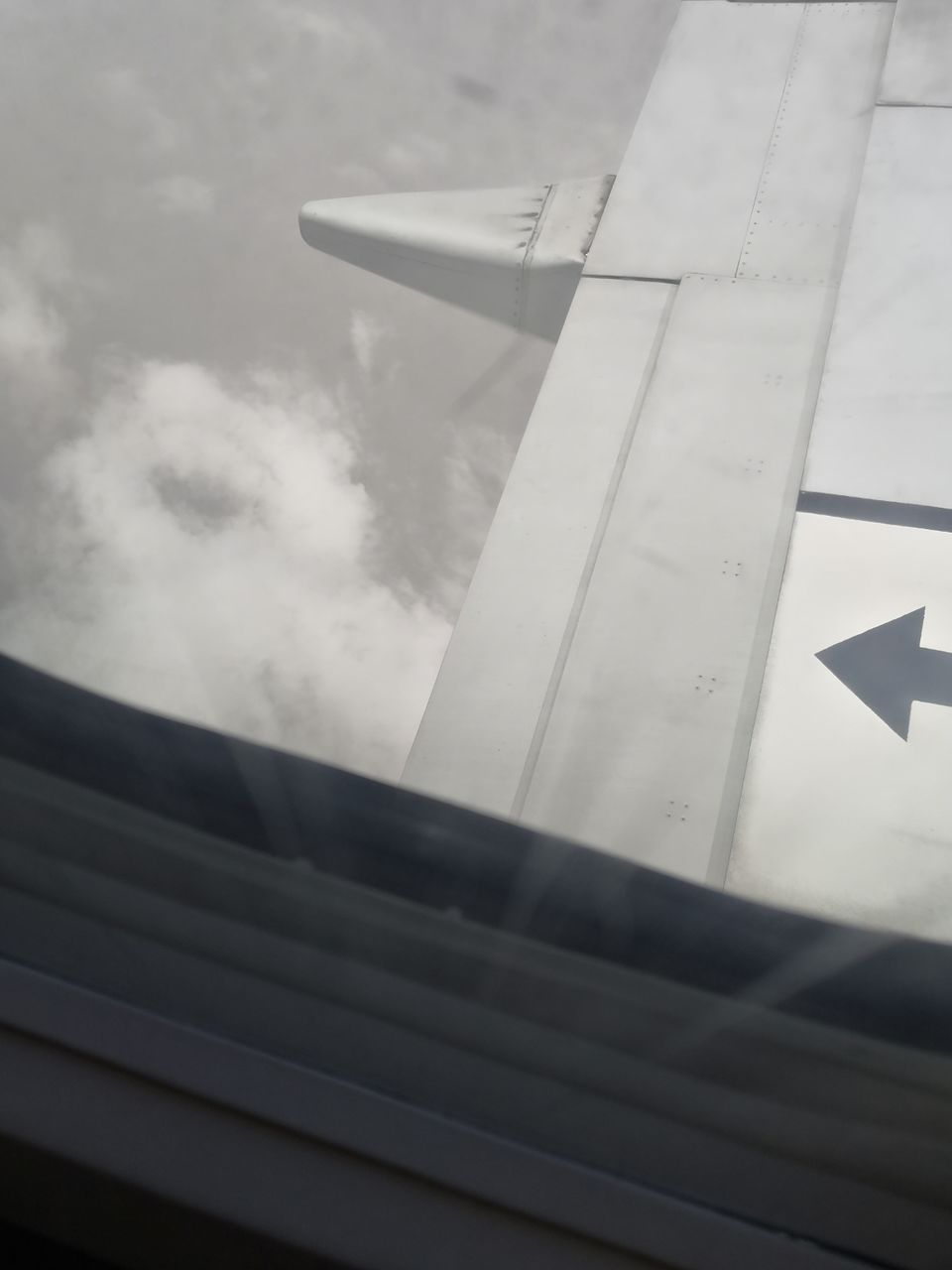 wait time in Delhi for connecting flight is almost 4 hours
So why to waste time visited qutub minar😉
And covered Delhi metro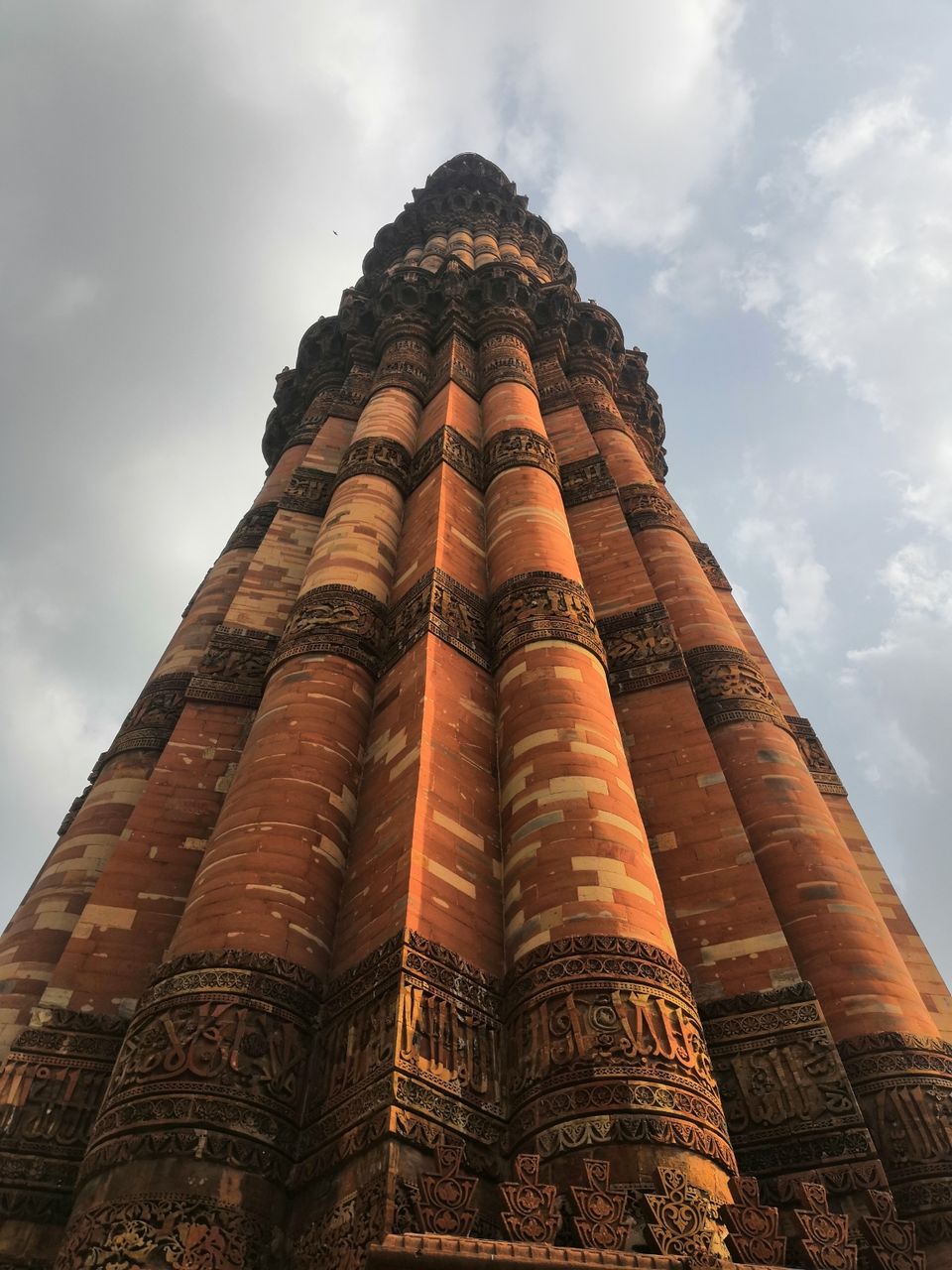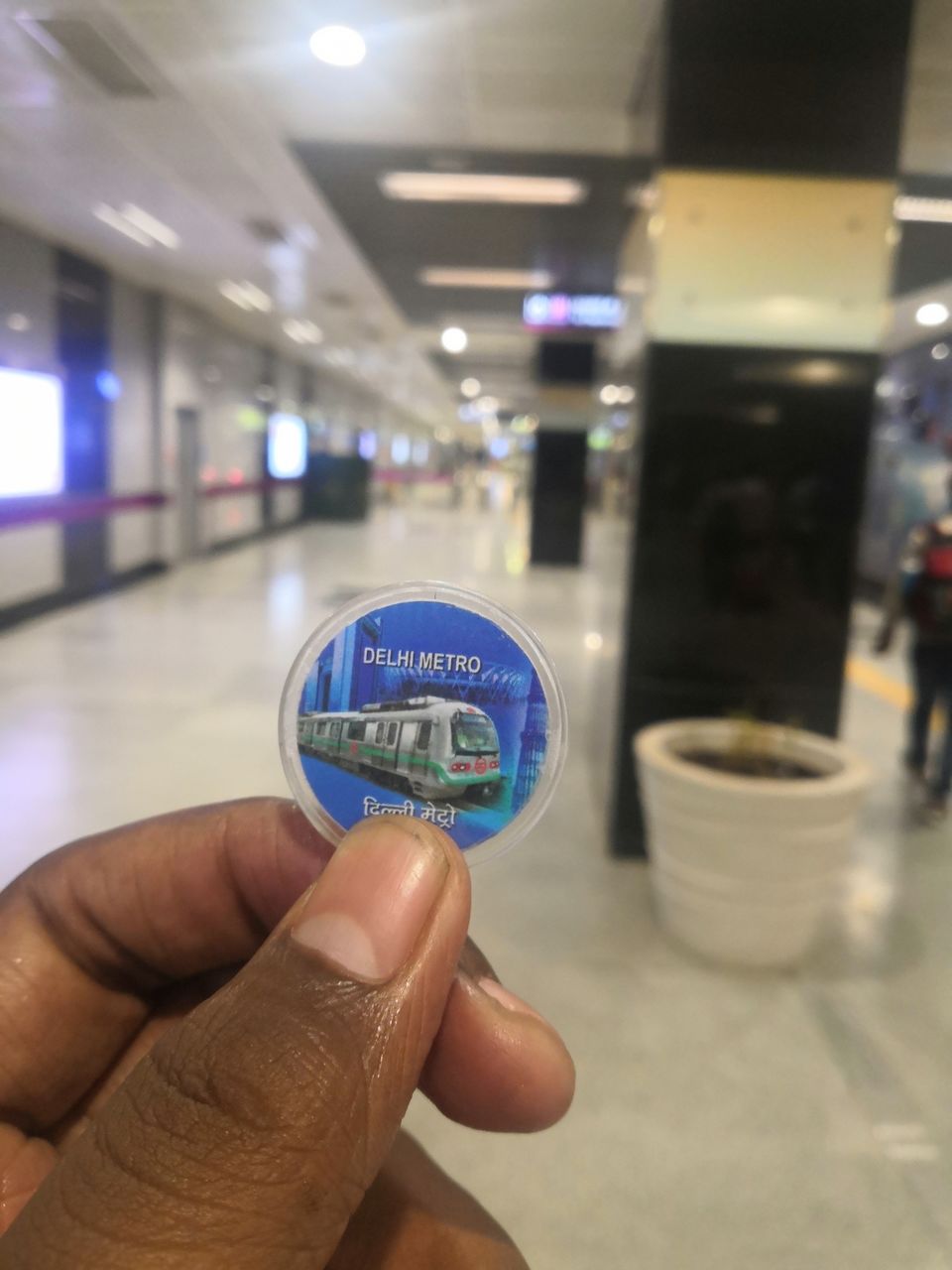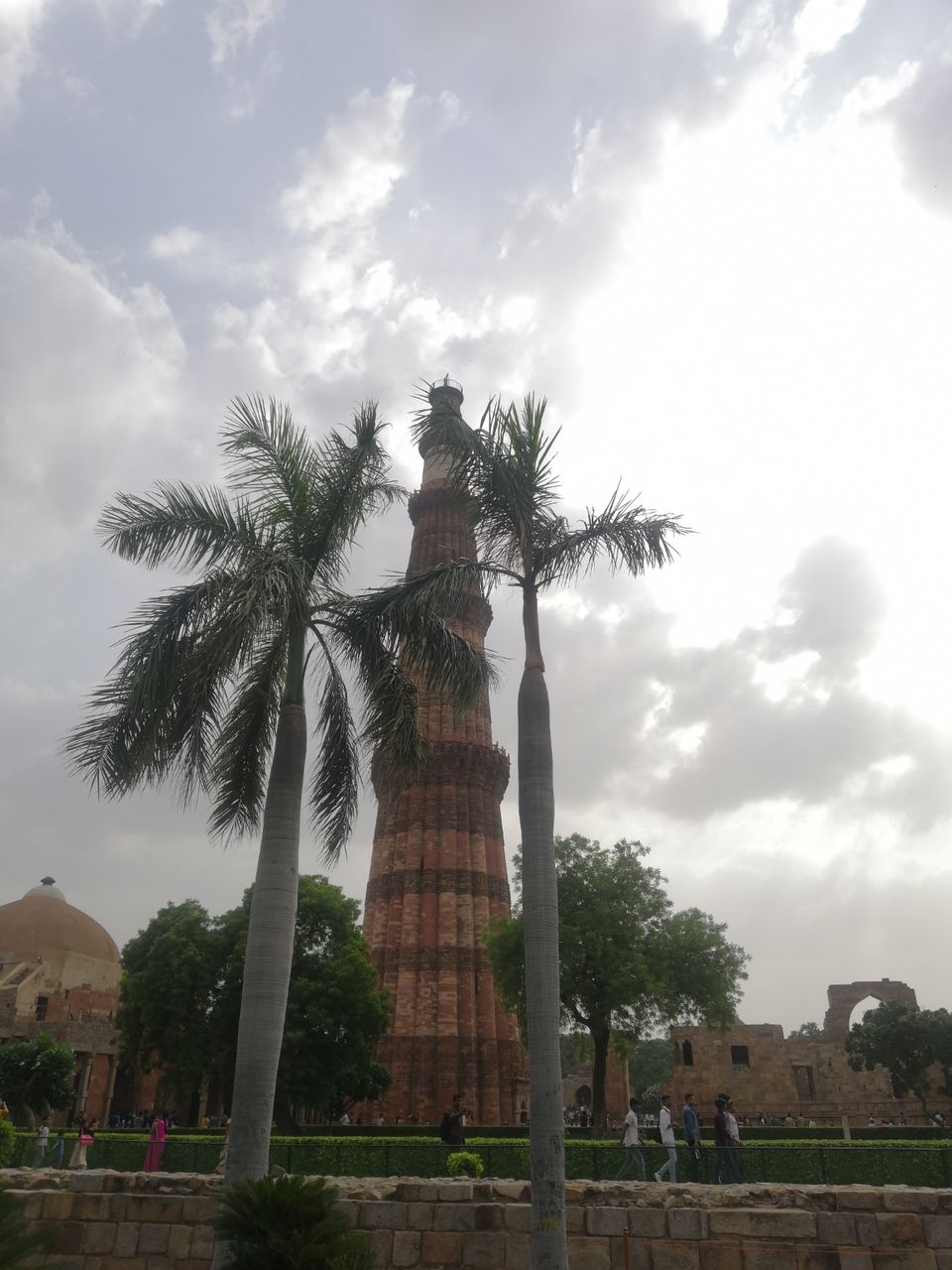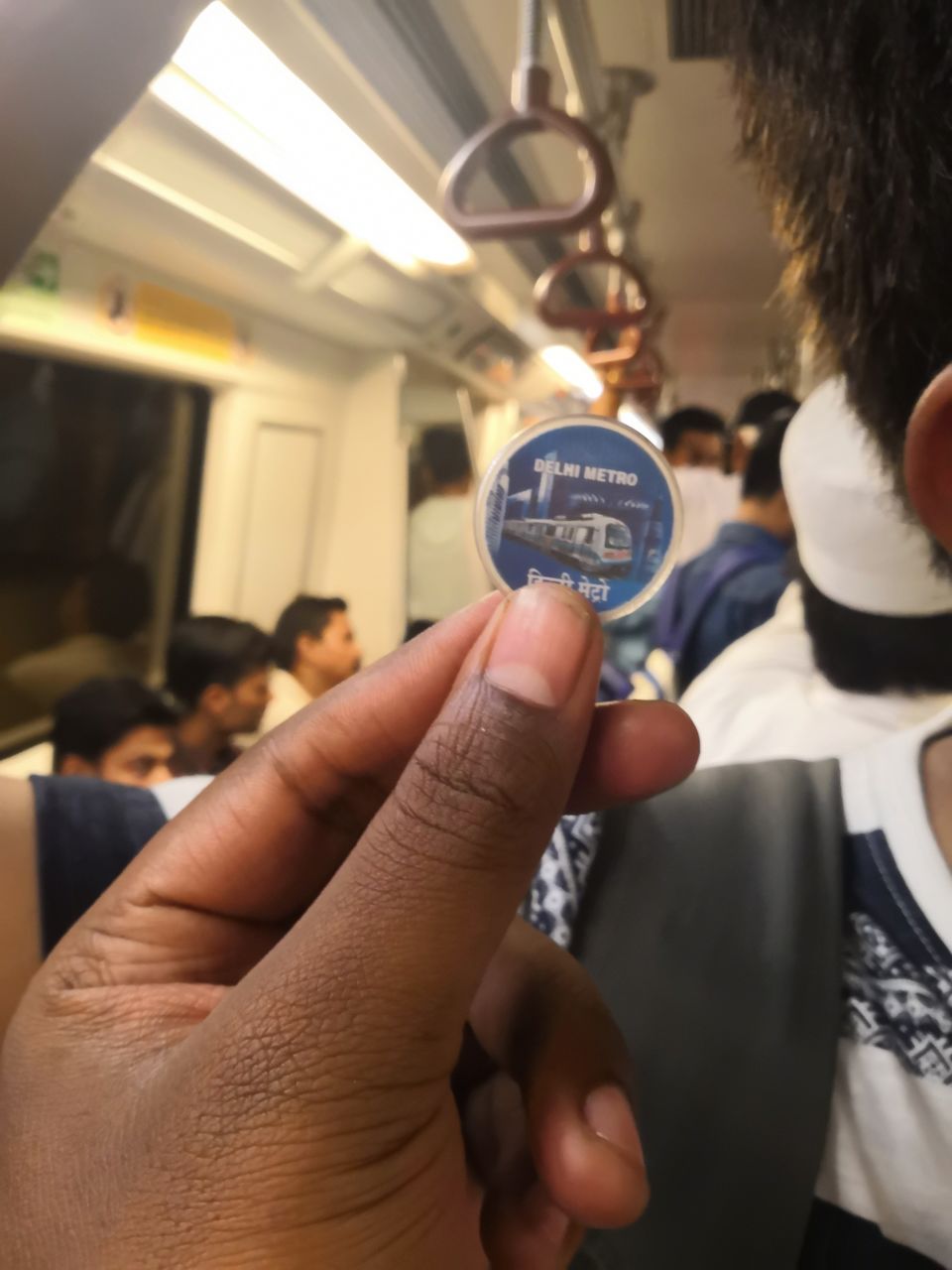 Next connecting flight Delhi to Hyderabad