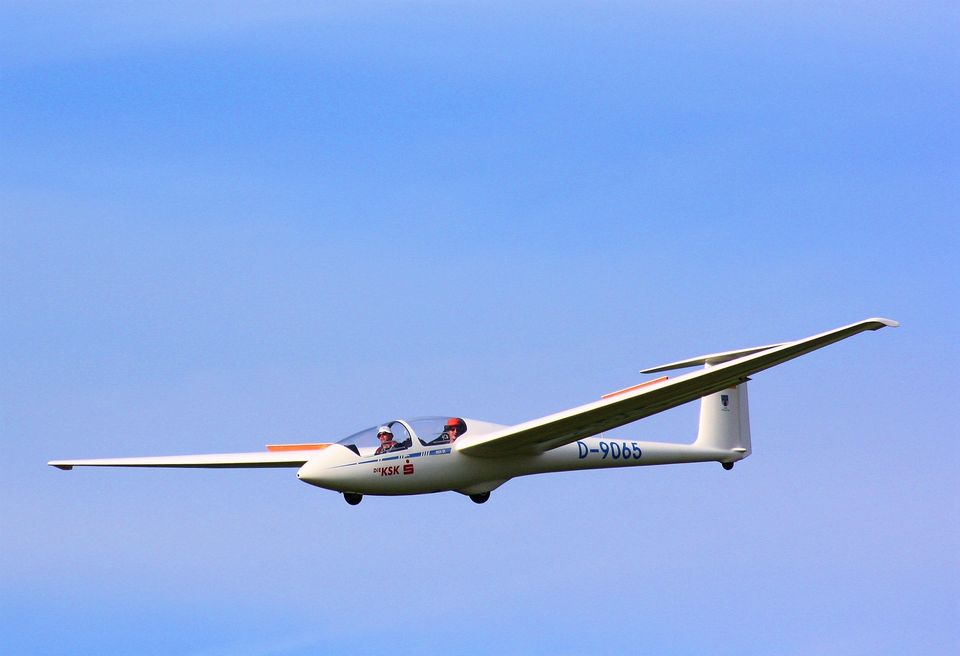 When I was a kid, I use to dream of having wings so as I can soar high in the sky. And I'm sure most of you must have dreamed of the same.
I was on cloud nine when I got to know that what I dreamed is technically possible by use of Mechanical Birds or popularly known as Gliders.
What and How
Gliders are the tiny airplanes without fuel system or motors which can provide you a short flight ranging from 10 minutes up to 30 minutes depending on wind and atmospheric conditions.
Also, you need not to worry about the Airplane Ear pain as you'll glide in the air with soothing wind lifting you up in sky. With space of only one passenger and one Pilot, Gliders ascertain a noise free pleasant ride in absence of propeller.
Gliding have been a much-cherished activity by people over the world with Hobby Flying or with a wish to go on joyrides. And this inclination is pretty natural as it is quite cheap when compared to flying aeroplanes and obtaining Commercial/Personal Pilot Licence. However, you can also obtain a license in gliding after completing required training from any certified Gliding center.
As per DGCA (Directorate General of Civil Aviation) records, there are nearly 11 Gliding Clubs which have been authorized and subsidized by them, but hardly seven are functional and out of these few are not actively organizing any joyrides or hobby flying.
Now, let's take a look on the three most popular places for flying gliders in India

The Gliding Centre, Pune
This one is most popular and probably the cheapest one especially for joyrides (just ₹187) which takes place on every Sunday while for rest of the days they provide training to hobby flyers.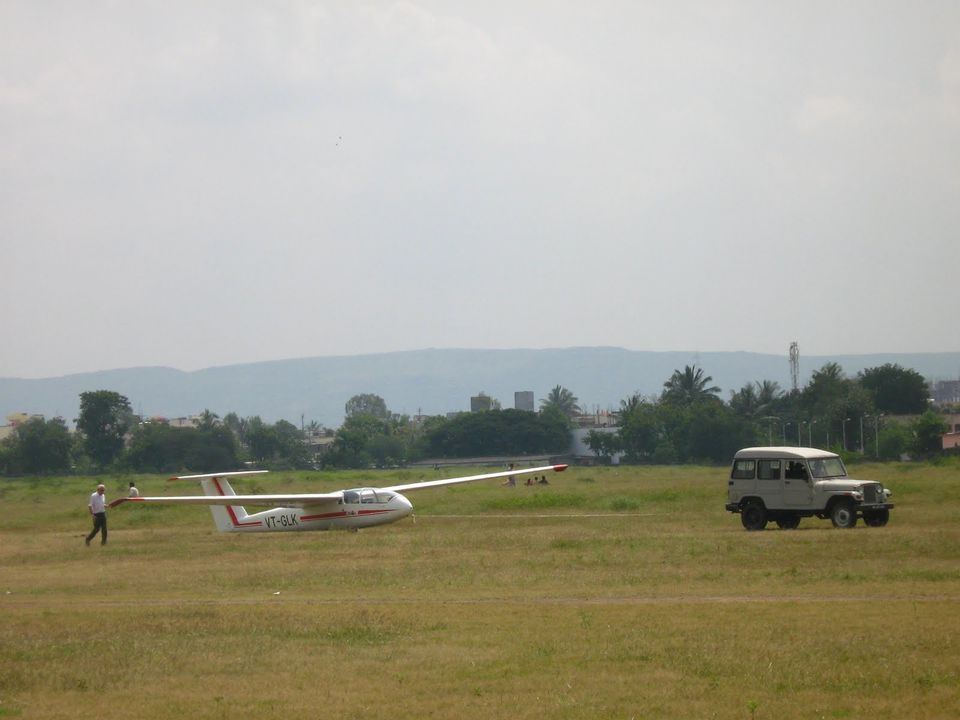 This Gliding Center, is owned by the DGCA, Ministry of Civil Aviation, Government of India and is the nodal centre for all other clubs
You can reach out to the Gliding Center on 020 26992048, 020 26991012. Or In case you directly want to participate in the live action, then simply drive to Hadapsar Gliding Centre, Pune Saswad Road, Near Bunter School, Hadapsar, Pune, Maharashtra 411028
Deolali Gliding Club, Nashik
Located in Gandhinagar Army Base, this club aims at giving a taste of gliding to common public. Gliding takes place until sunset from 4 PM on weekdays while on Sunday it begins at morning 9am, except Thursday which are weekly-off.
To enjoy stunning panoramic views of Nashik city and majestic sunset, either directly drive to Gandhinagar Airfield or make advance booking; latter is of course recommended.
Tel: +91 253 2412482 | Mob: +91 98228 20235 | Mob: +91 96234 47790
Remember to carry a valid Identity proof with you and charges of ₹600 for single glide lasting upto 10-15 minutes. Once in sky, don't forget to overlook magnificent Pandavleni Caves and Gangapur Dam.
Gliding and Soaring Centre, Kanpur
This Gliding center is a student club of Indian Institute of Technology (IIT), Kanpur. They organize joy rides which is quite popular among campus community and other students. Due to this it attracts lot of people with a desire to joy-ride.
But unfortunately, these rides doesn't operate round the year, rather occurs only 3-4 times in a calendar lasting hardly upto 5–7 days during single period. The charges are around ₹300 for a single ride lasting upto 5-10 minutes as this whole activity is primarily dependent on wind speed & direction.
In order to keep an eye on upcoming joy-ride events, you can follow updates from their Facebook Page at here.
You should also note that Gliding is considered as eco-friendly adventure sports unlike other sports indulging air-plane flights. Sometimes, people mixes Gliding with Paragliding or Hang-gliding, which are two completely different adventure activities.

Share your experience of Gliding in India with world's largest community of travelers.