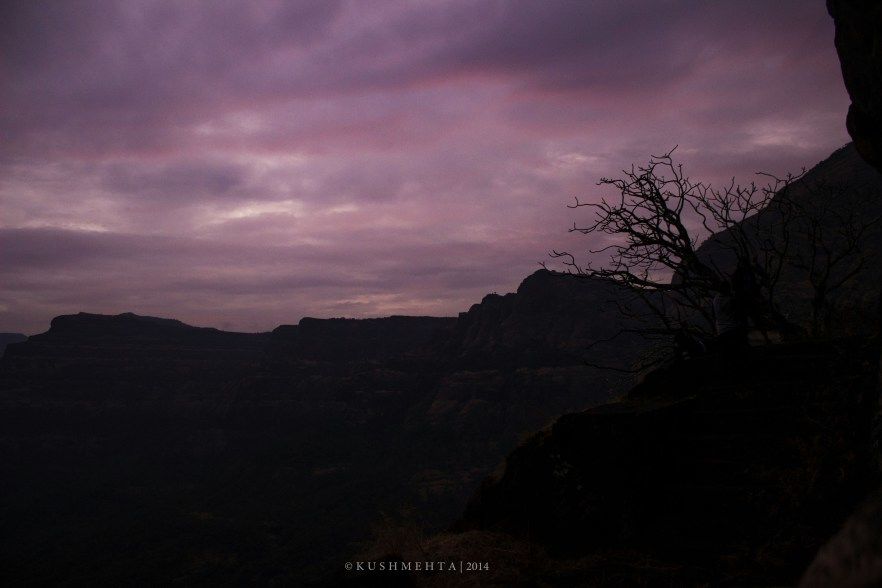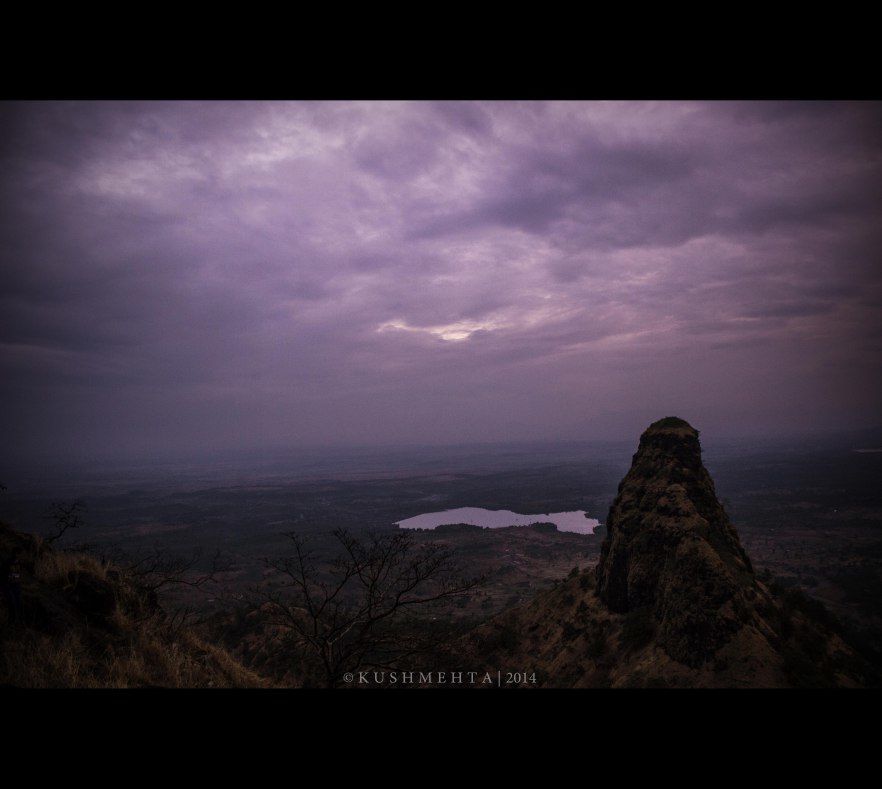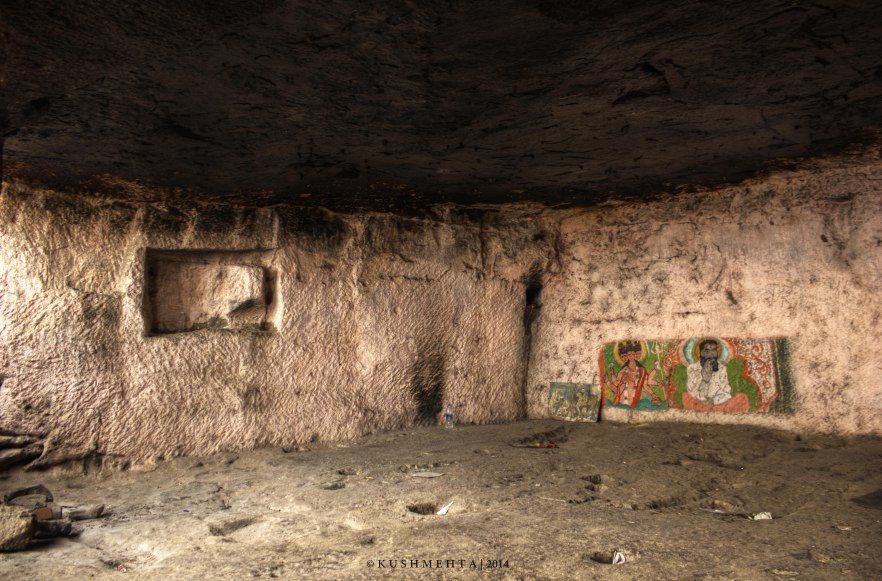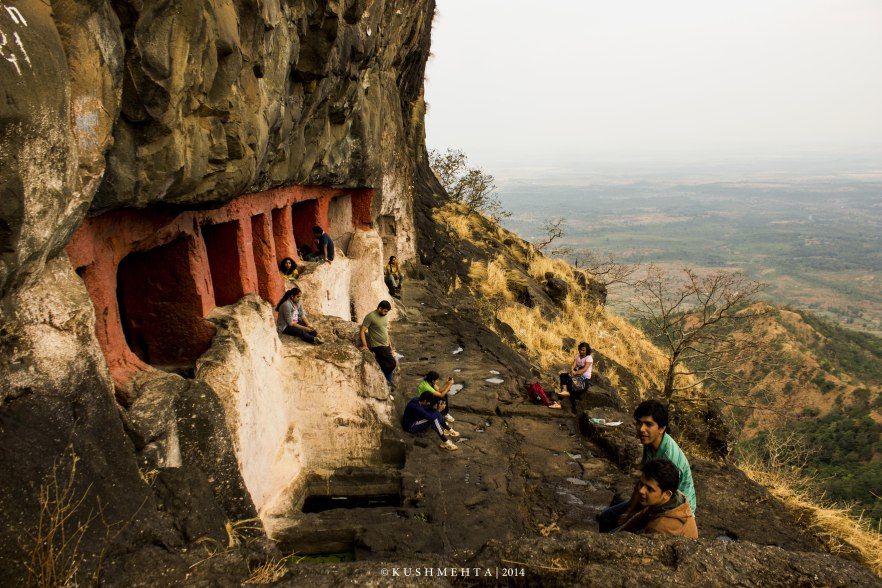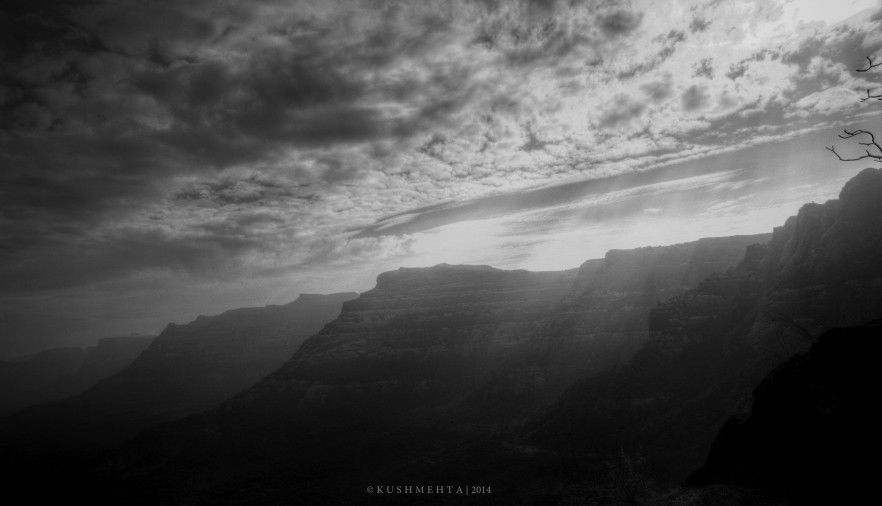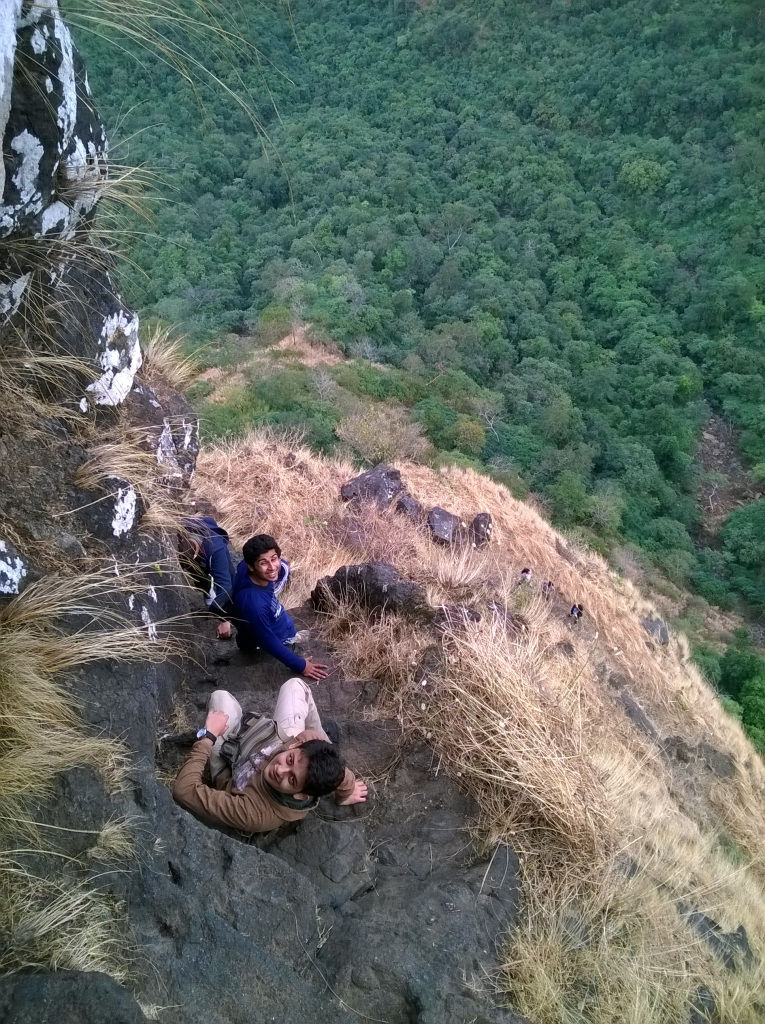 It was just over a month that I was back from my Manali cycling trek (travelogue still under progress ;) ) and I started feeling homesick for the mountains! Looked up on the net for some trekking events in the coming weekends. Found one, with Trek Mates India with whom I had been to Kalsubai trek in July . It was a pretty good experience with them, and Gorakhgad was pending for a while, so fixed it was!
A night trek sounds exciting. And that too when you go to Gorakhgad! On this trek, 60% of the trek is normal ascend through the jungle and the rest 40% is actual rock patch. You need to use your hands for climbing up.
Saturday night we started from Dadar, with around 25 "trek mates". The bus journey was all usual singing songs and laughter and chitter chatter and stuff. I had come alone and didn't know anyone yet, so decided to keep to myself and have some much needed sleep ( i was a bit successful ;) )
There is a small Shiv temple up there. Nice, peaceful, serene. But I was still not able to get a proper sunrise shot, but yes, it was a different type of sunrise this time. A cloudy sunrise. Apart from all that, some clicks here and there, of the endless lands, the Bhimashankar range and the nearby forts and hills, and some group shots later, it was time for leaving the temple back in its solitude. The descend began. No one would dare to get down those steep steps just by using their legs. Yes, you need to get down on you all fours, sit, apparently and there were also people who were holding onto the side rocks and sliding themselves down, slowly.
Coming back to the cave, we had packed breakfast that was given to us at the start of the trek. Waiting after breakfast for sometime and some group shots later, it was time to bid adieu to the cave and start the descend back to the base village. Again, it was that steep rock patch that was ready for us to go down on it. It was the same case as the rock patch we went down on, earlier from the pinnacle to the cave. Quickly we were able to come down, with the trek leaders helping out people who needed help, we reached that small temple we had encountered at the middle of the night. A small break here, and then directly stopping at the base, we covered the entire descend in one and a half hour. Pretty good for us. We were there at 11 am. Sitting there, getting freshened up, and some fresh water from the folks at a nearby temple. And then all of a sudden, there was a sweet flute melody coming out of somewhere. Looking here and there, what I saw was that our trek leader, Puneet was playing the flute. Man, he is one hell of a flutist. Wonderful melodies he was playing. It was surely welcoming after a trek like this. Encore buddy! Keep playing that way!
Finally we reached the base village, Dehri, at around 2.15am. And all of a sudden I realised, I had forgotten two things, two important at home! 1 – TORCH 2- tripod! Tripod can still be excused! But torch! Hell no. There were a couple of people like me also actually. But yes, its pretty much painstaking walking in the jungle without any torch in the middle of the night, even as the moon hides behind the clouds and refuses to give any light! (although others walking in front of me did show the path, people are nice :P). Falling here and there, twisting my feet while walking, some how or the other i was able to make it, along with others, to the are where the jungle part (the normal ascend) ended and the main, rocky patch began. Rested here for a while. The moon and the clouds were playing hide and seek and I missed my tripod a lot here! But yes, witnessing something good and not photographing it, is also sometimes cool :P Ladies first, over the rock, helping them climb up the almost 80 degree rock patch, the trek leaders did a good job. Here, you literally have to use both your hands to get yourself up that thing! Doing it in broad daylight would be easier, but at night its awesome! Just some light thrown at you from above by the trek lead and you got to decipher where you need to cling on to next, to get yourself up.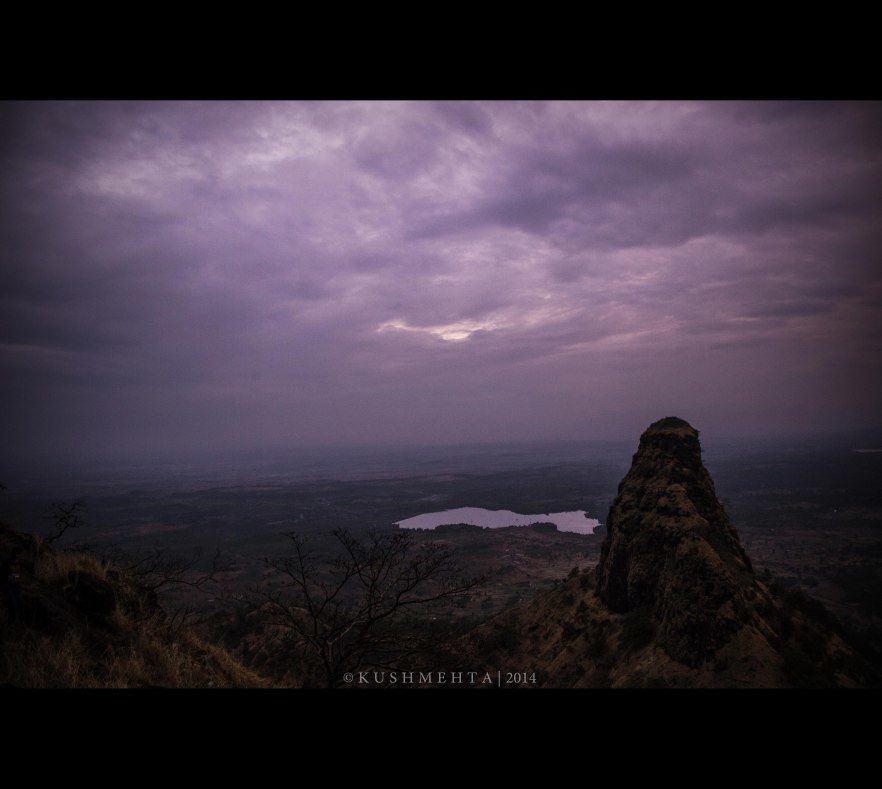 Finally, we reached the much awaited Gorakhgad caves. Huge, big from the inside, colourful, and yes some (holy) graffiti too. There were some people already sleeping inside, we tried not to disturb them, but then there are always some elements that do not follow the protocol ( read common sense here ). Nevermind that stuff.