There's a paradise tucked away in the valleys of Manipur, surrounded by blue-green rolling hills, verdant fields and historic relics that add to it an undeniable rustic charm. This haven is called Imphal. The state's capital city is an ideal location if you're looking to head to a destination that is off the beaten path. So for your next vacation, here's the only guide you need to follow.
Why Travel to Imphal:
Imphal is known for its unadulterated beauty and while immersing in its pristine environs is an ideal way to spend your vacation, here are a few things you must pack into your itinerary:
Dating back to 33 AD, The Kangla Fort in Imphal is the former residence of Imphal's royal family. Located in the centre of the city, the fort is a gateway into Manipur's rich history and gives you an insight into its culture. The fort premises also includes temples, gardens, museum and an old English residence that you can visit. What's even more interesting about the fort's temple is the fact that it features Kanglasa, a mythical animal of Manipur.
While most of us are tired of seeing male-dominated public spaces in North India, let the Ima Keithel Women's Market in Imphal show you something refreshing. This market is the only one in India that is run exclusively by women, at every shop you will find women sellers, a sight that is extremely welcoming. In fact, the market is termed as the "Pride of Imphal". You can go around the market speaking with women entrepreneurs, buy Manipuri shawls, woollens, and other local handicrafts.
Situated in Bishnupur district about 50km from Imphal lies north-east's largest fresh-water lake that is much more spellbinding than it sounds. The lake features circular swamps which are called phumdis that resemble miniature islands, amidst which you can take a boat ride. At the south of the lake lies Keibul Lamjao National Park where you can observe about 500 species of aquatic plants and animals, including the Indian python!
Manipur Zoological Garden is a must visit if you're a wildlife enthusiast. The garden boasts about 400 species of animals like slow loris, himalayan bear, leopards and python. Most importantly, the park features Eld's deer, also known as Thamin, a highly endangered species that you would not find anywhere else.
Located near Imphal, Moreh is a town located at the Indo-Myanmar border which is famous for Friendship Gate between the two nations. You can also visit the International Market in Moreh that is known to provide a fusion of Indian and Myanmar food and handicrafts. This is a wonderful place to get a flavour of Myanmar without crossing the border!
Cuisine On Offer: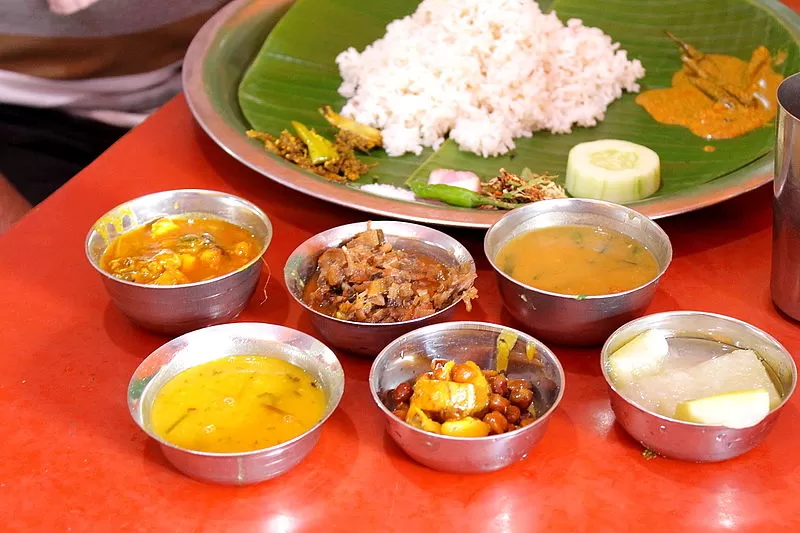 The food of Imphal is known for being extremely healthy, but at the same time is rife of extra spice and chilli. The typical local cuisine is available in all restaurants and hotels. Do try chamthong, a vegetable stew, eromba, a rice and fish dish, nga-thongba, a lip-smacking fish curry and singju, a salad. To satiate your cravings for sweet, try chahao kheer, a dessert especially prepared during major festivals. If you're even a little experimental with food, you are sure to enjoy the cuisine in Imphal.
Accommodation: