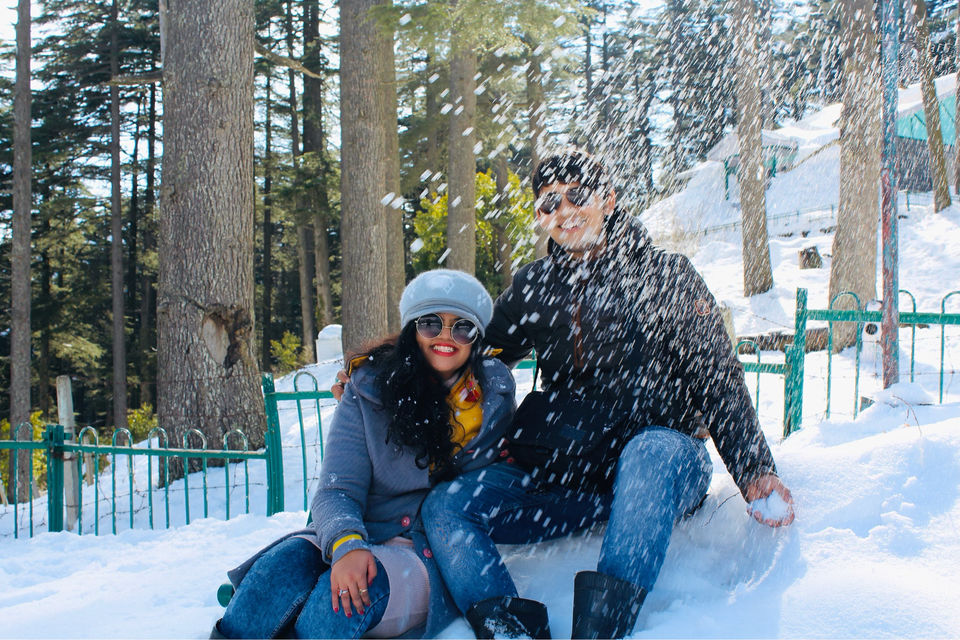 Day1
It was our first wedding anniversary and both of us wanted to have the blessings of Maata Raani residing on Trikuta mountains in Katra and greet the first trip of 2020. Trip to her shrine is an ultimate experience one should fall for once in their lives. We planned this trip with our entire family to add more to the love and happiness. Our journey began from Lucknow Junction to Jammu Tavi and to our surprise our train was exactly on time. For all the people Plannning from Lucknow, Begampura Express is actually a time saver! Who doesn't want to have Poori Alu as soon as train starts? Well, yes we too were licking our lips for it. So our journey became soothing with loads of food we carried and our fun stories which we shared.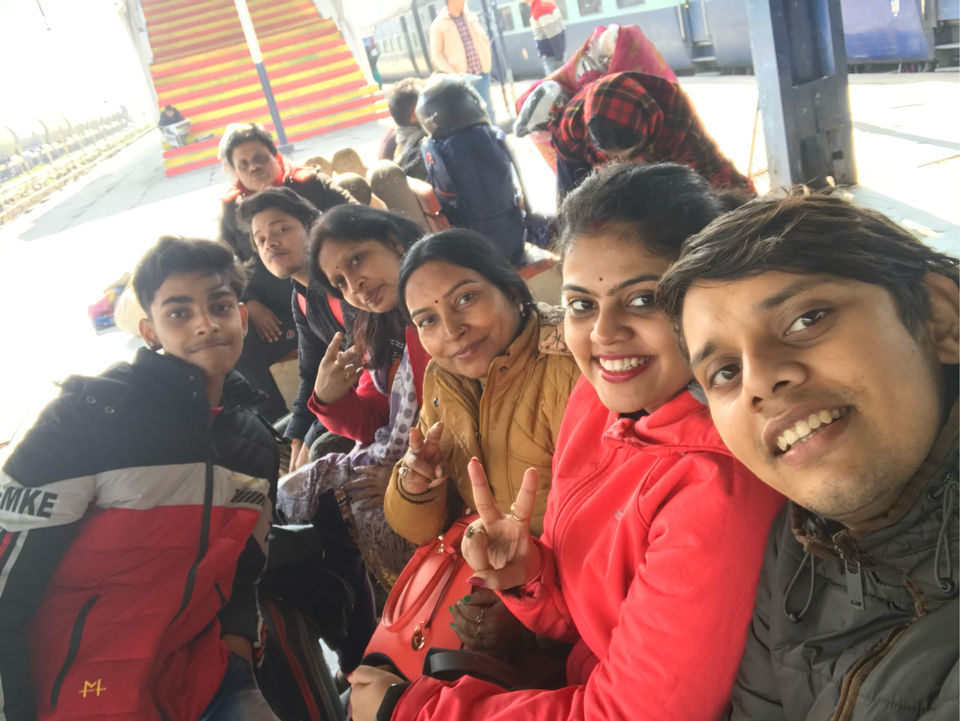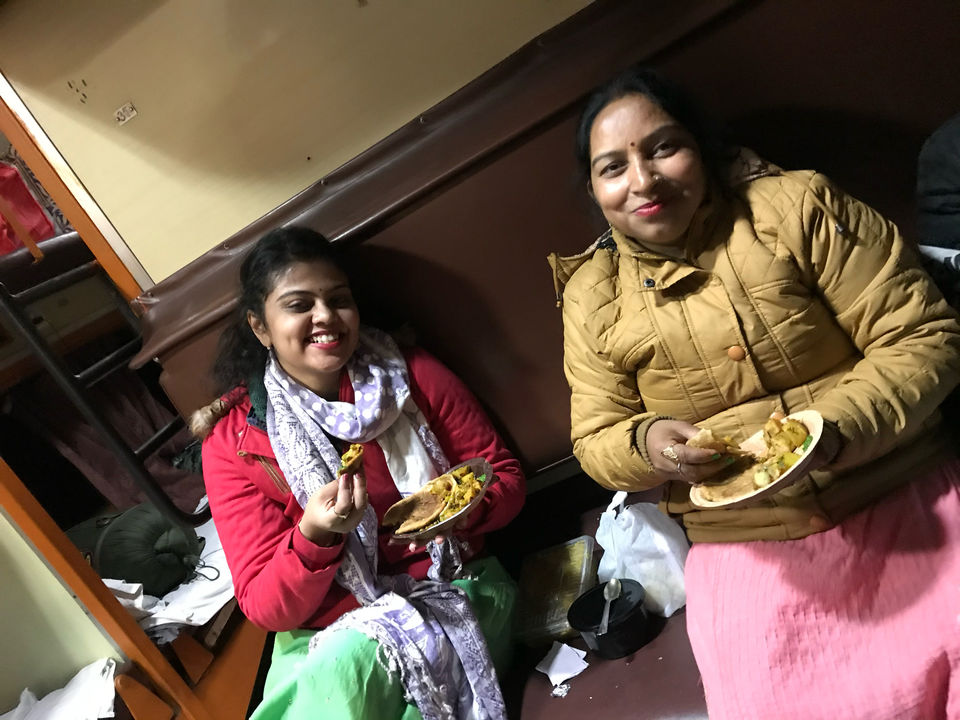 Day2 : We reached Jammu around 11.30 am the next day and took a train around 1 pm for Katra. Katra station is a new hype people are going gaga about. So don't give it a miss. At Katra, We already have booked our oyo rooms. We rested for a while and started our 14km pilgrimage at 7.30 pm via new route. Let me mention here the new route i.e Tarakoot maarg is made in 2017 and it actually personifies luxury. If you don't want to add your struggle of walking by facing horses poo, palkis and other nuisance then this route is a win win. We enjoyed the walk in a group. Our parents were a huge inspiration for all us . Their energy was worth chasing for.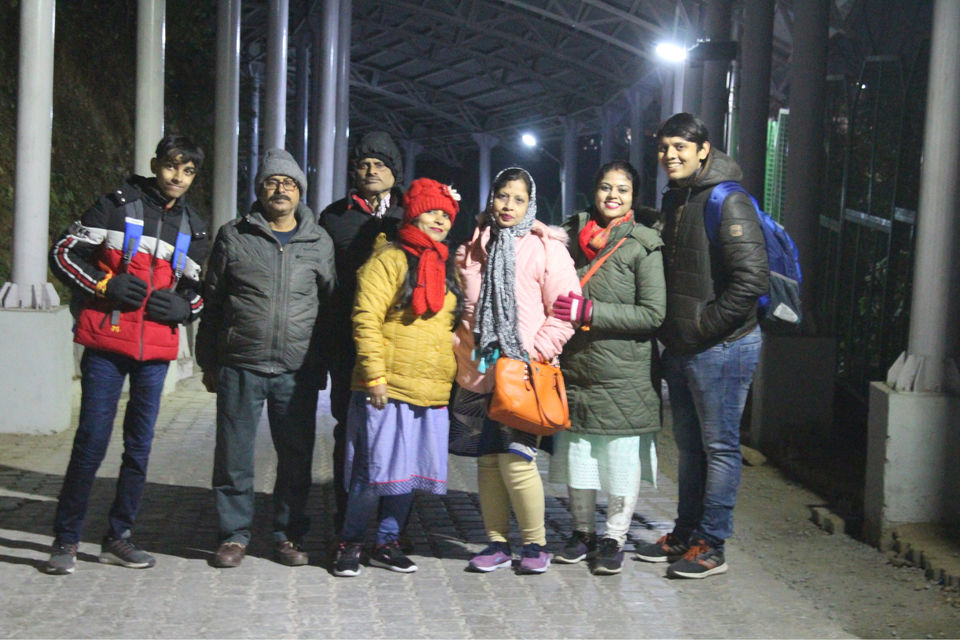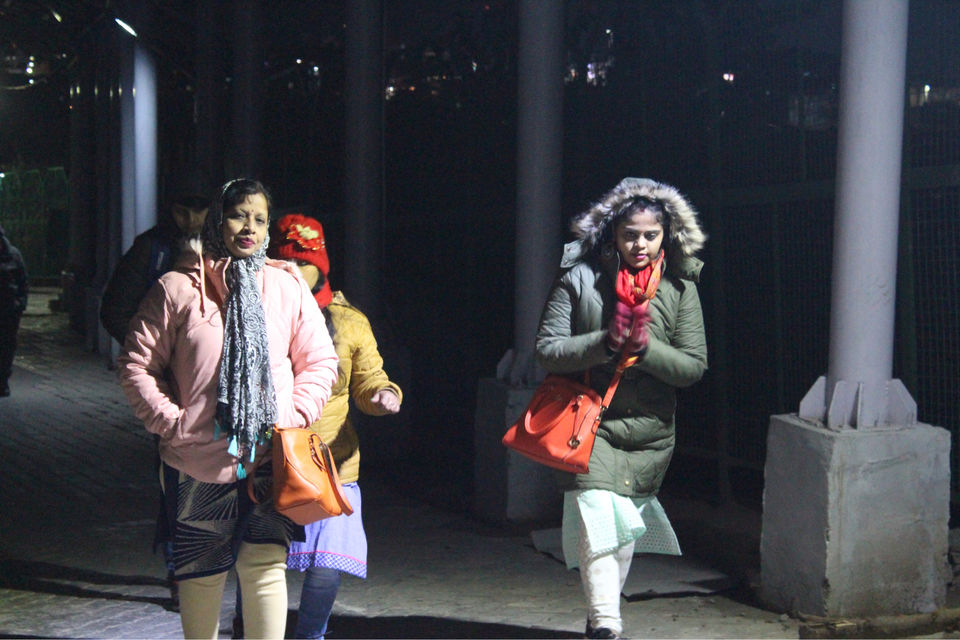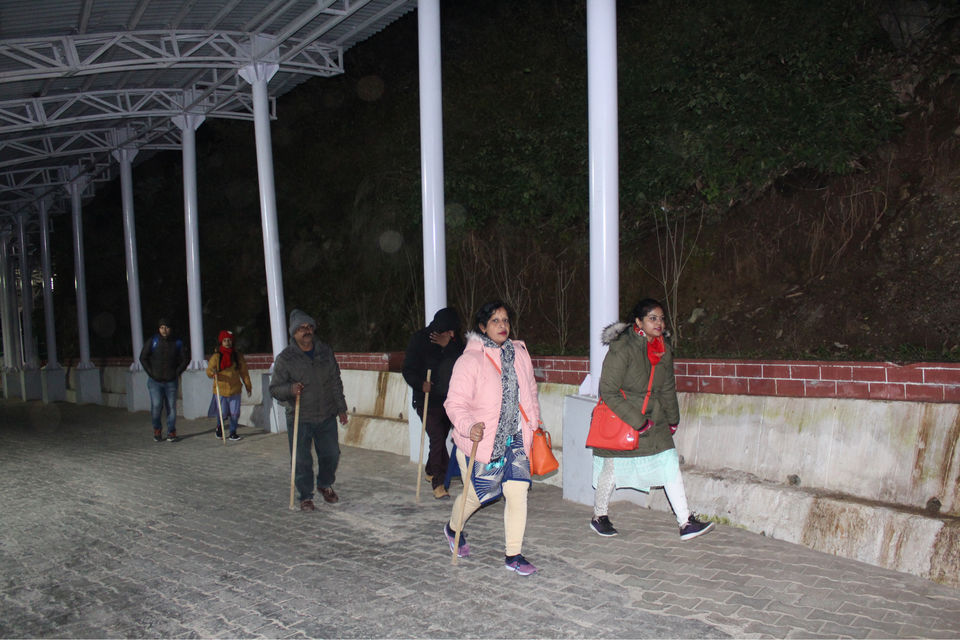 At 3.30 am we reached Bhavan. Trust me it was the most beautiful sight to our eyes. We could just feel the vibes in the entire aura. It was snow all around. As soon as we took off our shoes we realised we have entered in some different world. A world of goddesses. Pure and Pious. After seeking her darshan we waited for Ropeway to Bhairav baba mandir. As the story says Vaishno maata has deceived Bhairav baba and conquered over him by cutting his head which appeared to have fallen to the higher mountain,this darshan remains incomplete without visiting this place. And trust me, it was also a mesmerising view. Wohoo..We were almost at one of the highest mountain around us.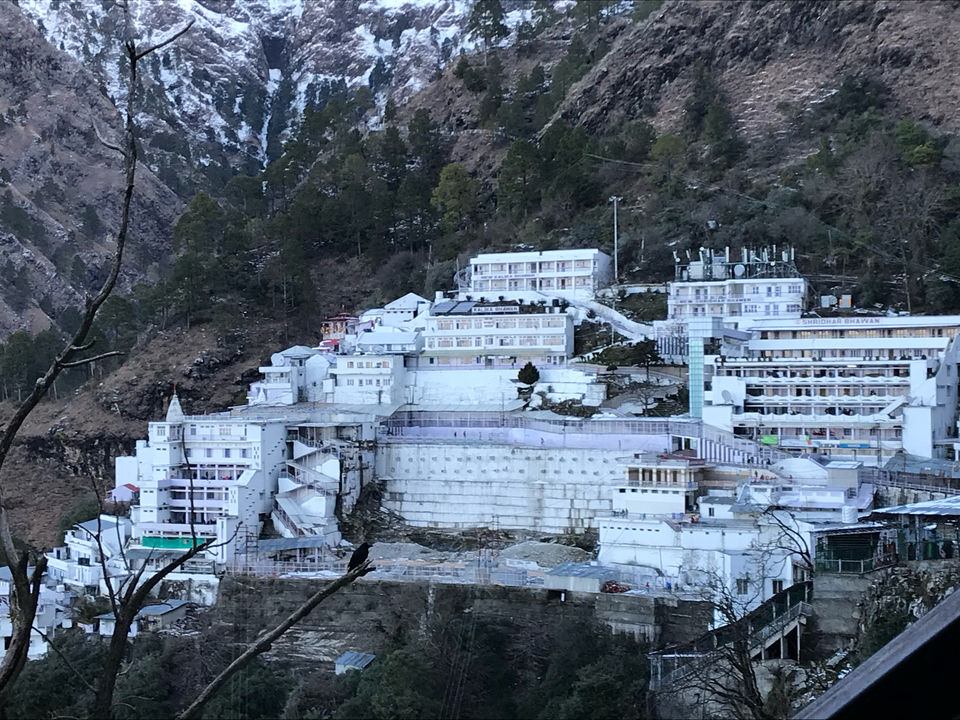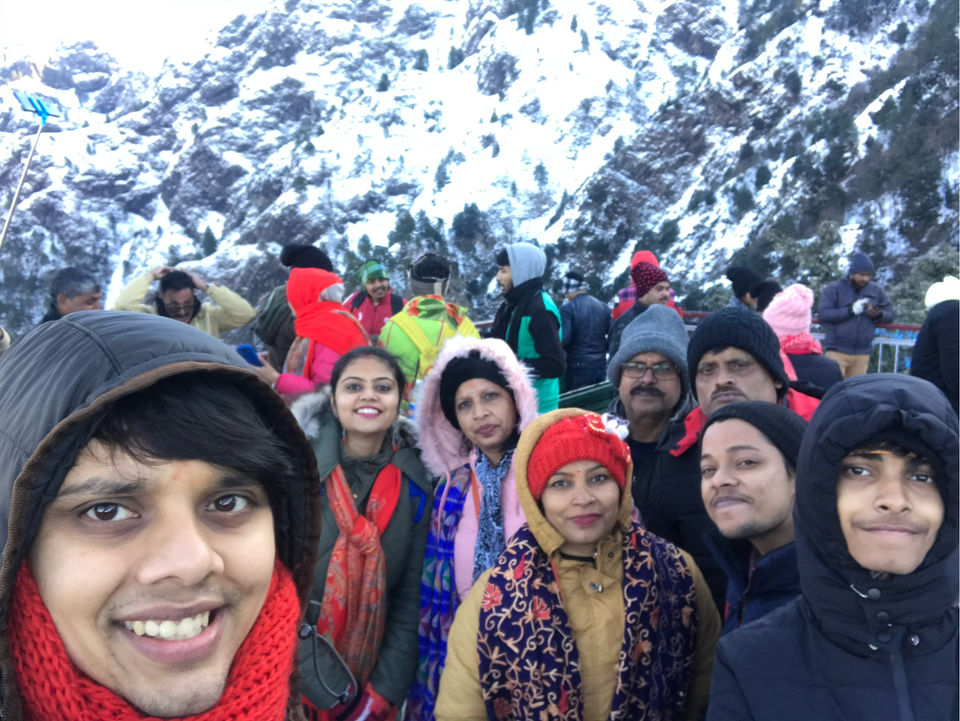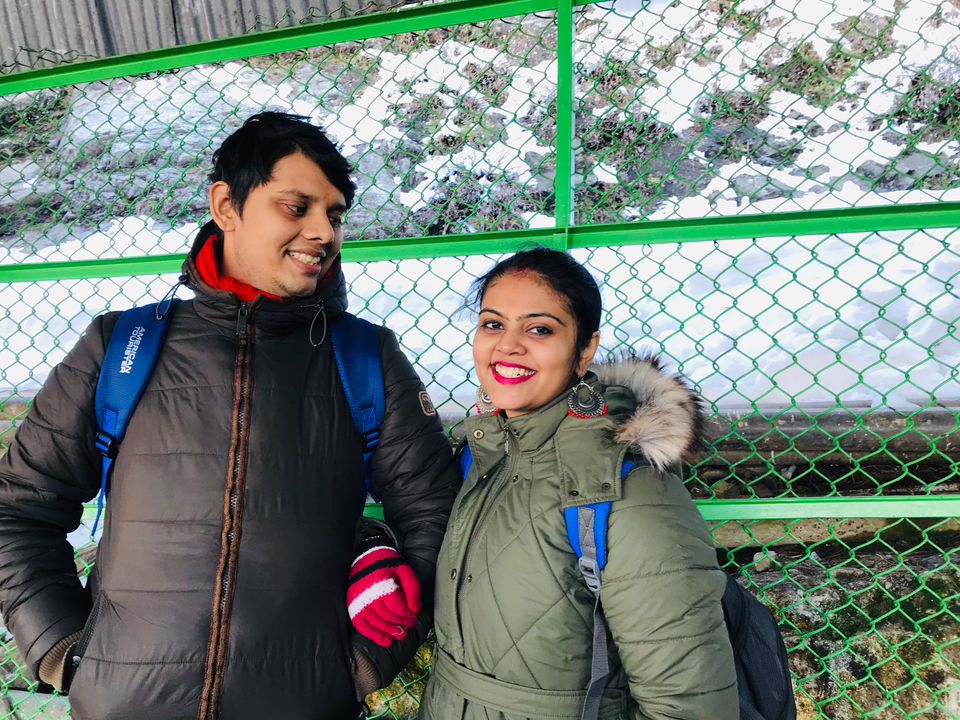 So after coming from the heaven back to the earth we headed for Patnitop next day. We booked a cab from Katra bus stand. Rates were reasonable. So, one should not take worries for a pre booking cab thing . There is a local dhabha named as Renu dhaba on the way. It is a must must for parathas . We never knew we will have the opportunity to witness heaven once again. Yes it was January. The month of snow and snow fall. And what we witnessed is very little of what we could capture because we were too lost in the beauty of white world.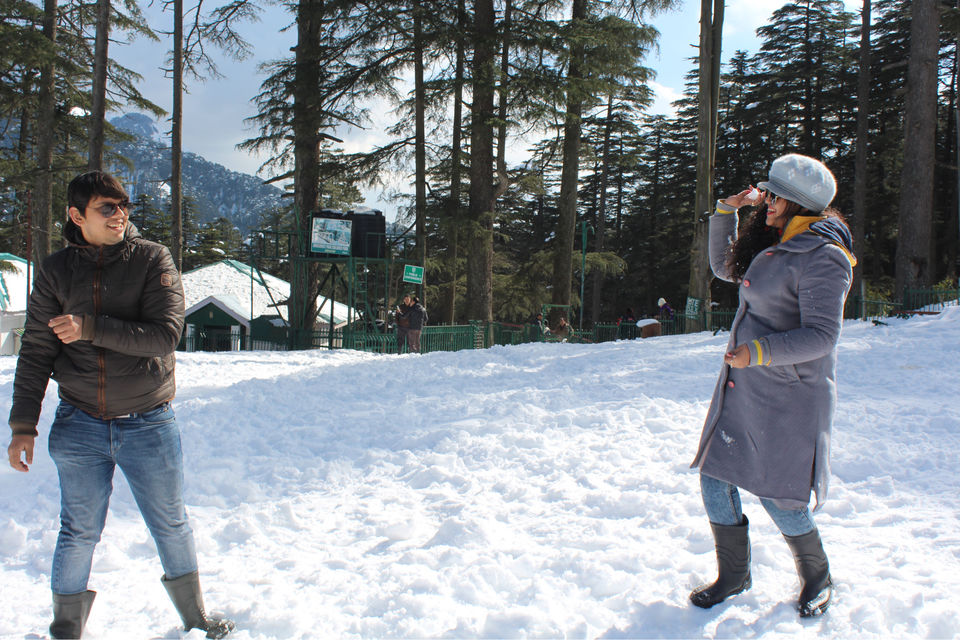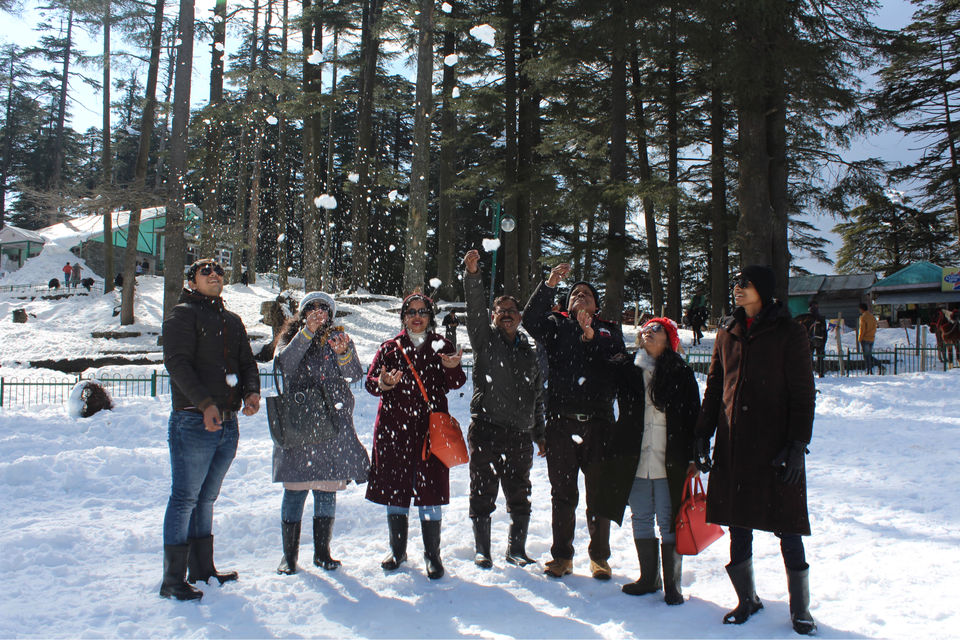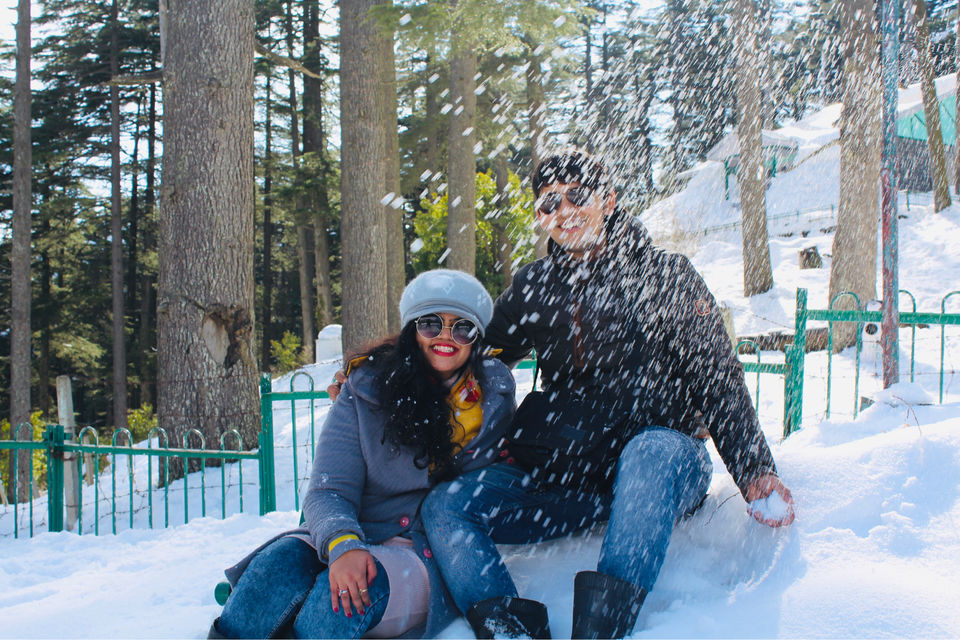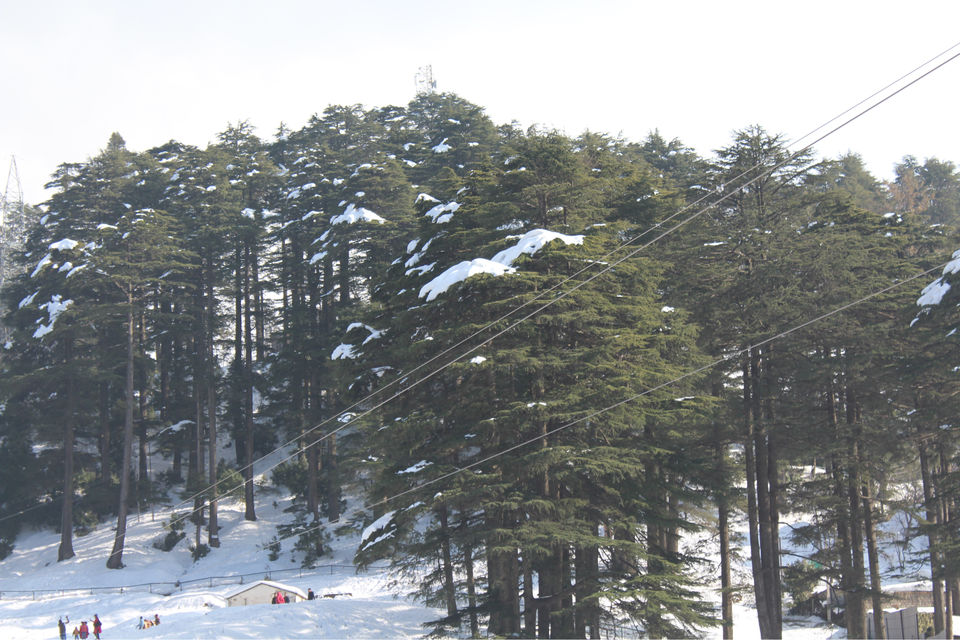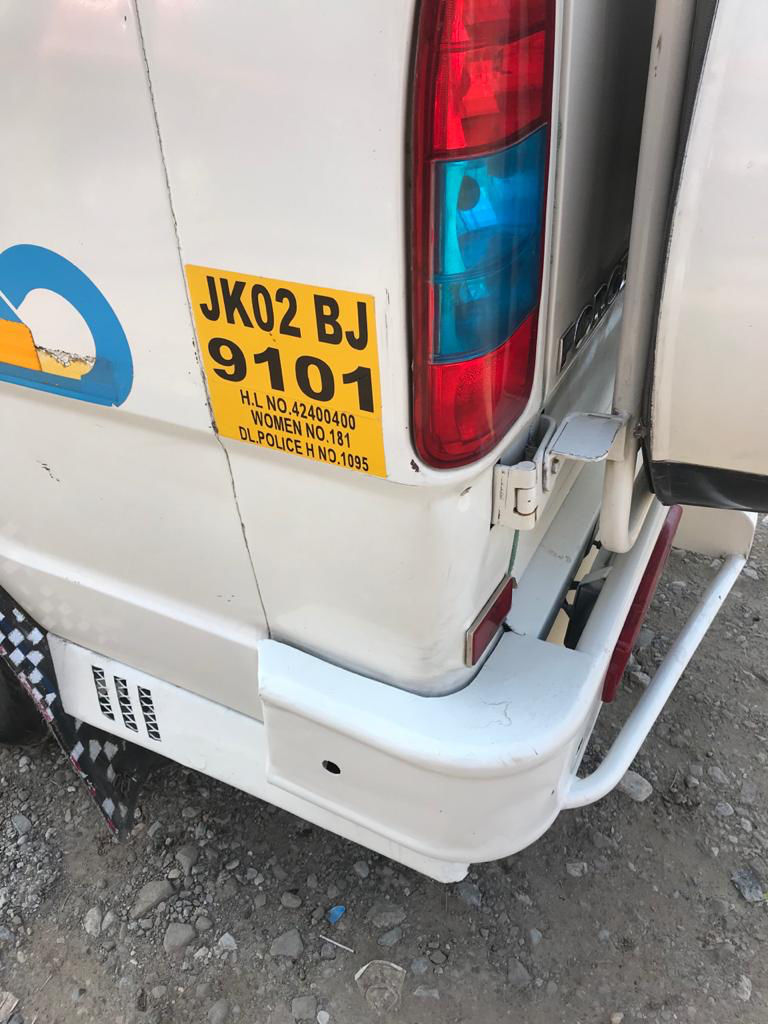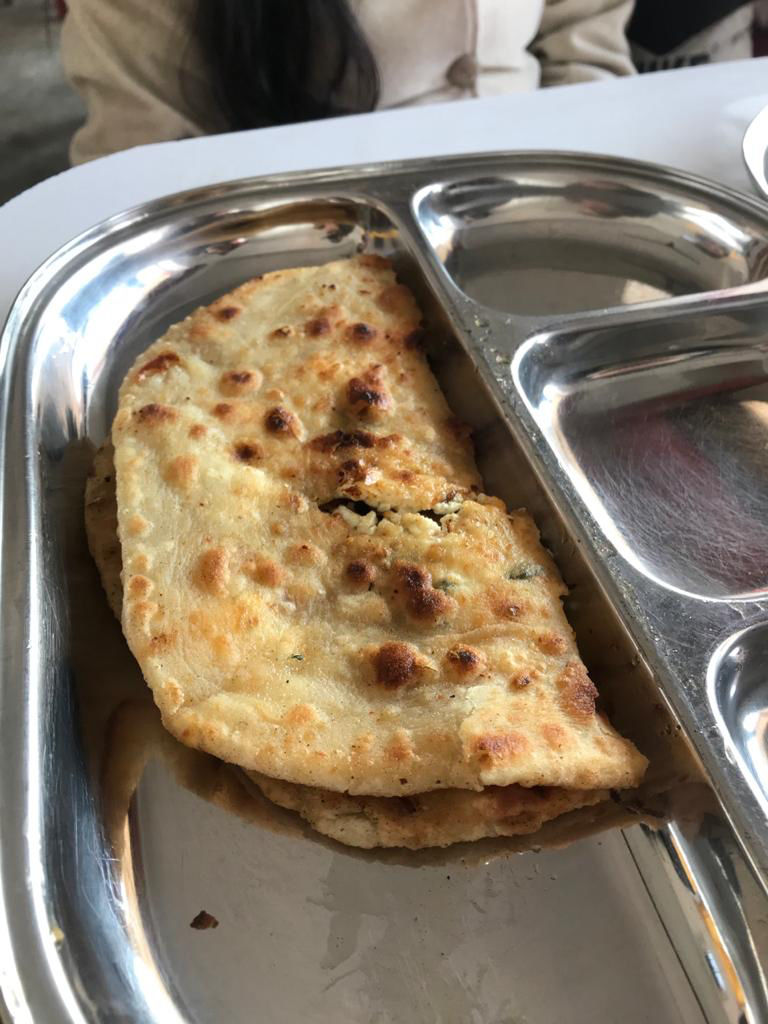 Now it was time to slide from Patnitop to Mcleod ganj. We were lucky to have the taste of actually three states. Jammu,Himachal and Punjab. We stayed at Pathankot at night and tasted Punjabi Zaika. Man, there quantity defines their quality as well. Loved the food and punjabi aura. Then next morning we headed for Mcleod ganj and Dharamshala. It is a three and a half hour ride from Pathankot . We stayed at Mcleod ganj. Did loads of shopping. Bargained our hearts out with Tibetans and let them finally win. Who forgets Maggie,Maggie, Maggie on a mountain trip? We also Loved momos and thupka. Dalailama temple and museum are iconic and symbolic in cultural values, the museum also very bravely depicts struggle of Tibet against China. Bhagsu fall, Dharamshala stadium are a must to go places there. Also to add zip line, paragliding and other adventures are in queues for the ones who feels Dar ke aage Jeet hai! Well..One who wants to break the monotony should come here to feel the warmth and coziness in the air. It leaves an unforgettable impact on your mind. Trust me, When I am looking back at our pictures , I am full of smiles. #TheFirstOne