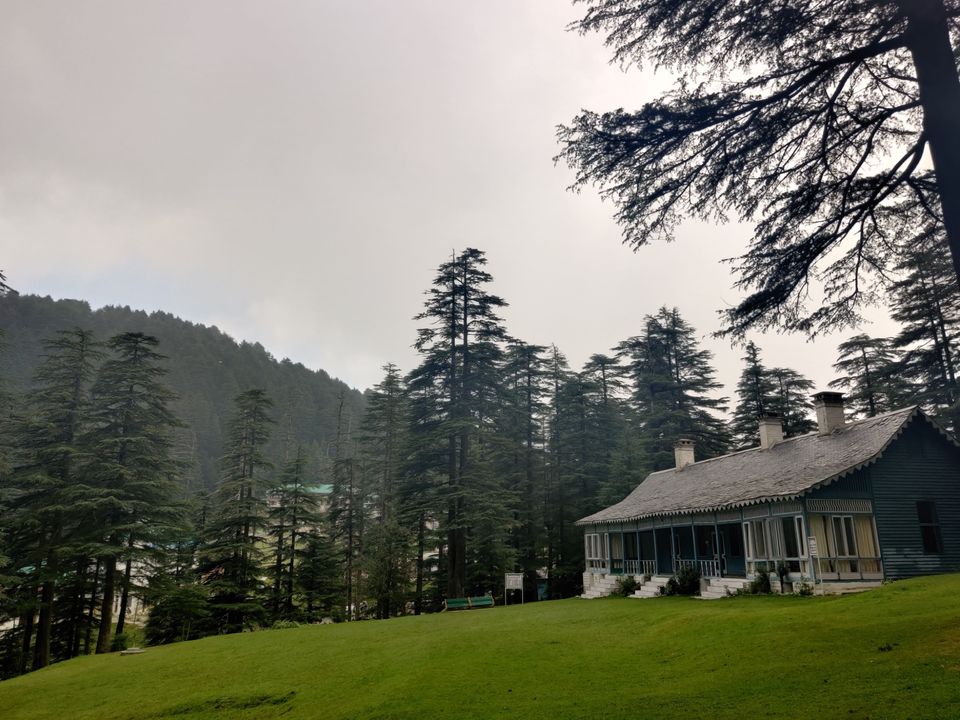 In the month of September I went to explore quite a flavour of North India. It was a week's journey. I started 0n 14 September. Off to Delhi from Kolkata... From there we took train to reach Amritsar.. It was arround 11 am when we reach Amritsar. We never really planned to stay at Amritsar.. but we were tired and need to freshen up.. so we took a room for the rest of the day in only 400 bucks near station.. meanwhile we book a auto for whole day sightseeing.. after a lot burgaining the autowala finally agreed for the the tour in 800 bucks. After freshen up we headed for the Golden Temple. Don't do your lunch... Do your lunch at langarkhana of golden temple.. we don't need to wait for your turn you just go and eat.. the autowala drop us near market from there you have to walk for arround 5 mins to get in the temple.. temple was packed with crowd.. you have to wait in queue for darshan.. you can get water while waiting for darshan.. we didn't have that much time so we decided to come back at night .. but we packed a lot of 'kada prasad' for friends and family.. we spent nearly one hour in Golden Temple..then we went to Jaliwanwala Bagh.. it is just 1 min walk from the temple.. This place marked as impoerted chapter in indian history.. you can still see the bullet marks and there is also a museum... On the way back to our auto we do some some shopping from Hall Market which is the most famous market in Amritsar.. then we headed for Attari Border also known as Wagah Border.. Wagah is a village in Pakistan while Attari is in India.. it 31 km away from Amritsar and took us almost 1 Hour to reach.. Make sure you reach by 3 pm to get a seat.. don't forget to carry sunglasses, waterbottles.. Befor you reach the ceremonial ground you have to submitt all your belonging.. you are only allowed to take bottles, small purse, mobile and camera..This ceremony takes place every evening immediately before sunset at the Wagah-Attari border, which as part of the Grand Trunk Road. The ceremony starts with a blustering parade by the soldiers from both sides, and ends up in the perfectly coordinated lowering of the two nations' flags. It is called the Beating Retreat border ceremony on the international level. The ceremony is for 30 mins.. Then we headed for our last destination Durgiana Temple.. The Durgiana Temple also known as Lakshmi Narayan Temple, Durga Tirath and Sitla Mandir is situated in the city. Though a Hindu temple, its architecture is similar to the Golden Temple. It is said that
In the courtyard of the temple is a tree where Lava and Kusha bound Hanuman after the captured challenge horse of the Ashvamedha yajna. From there we heade for Golden Temple again.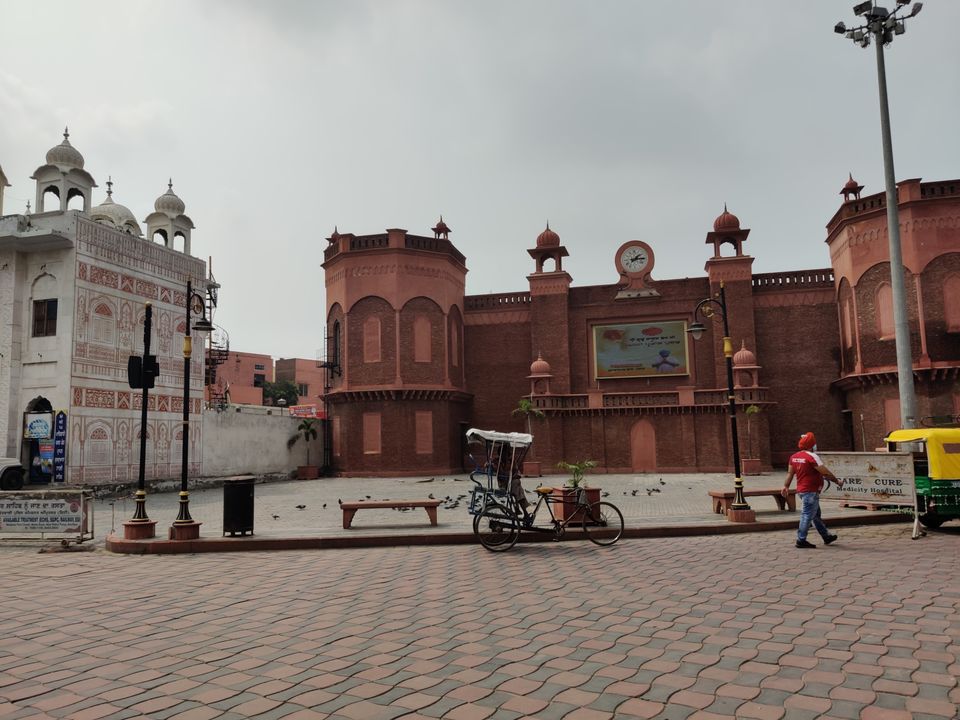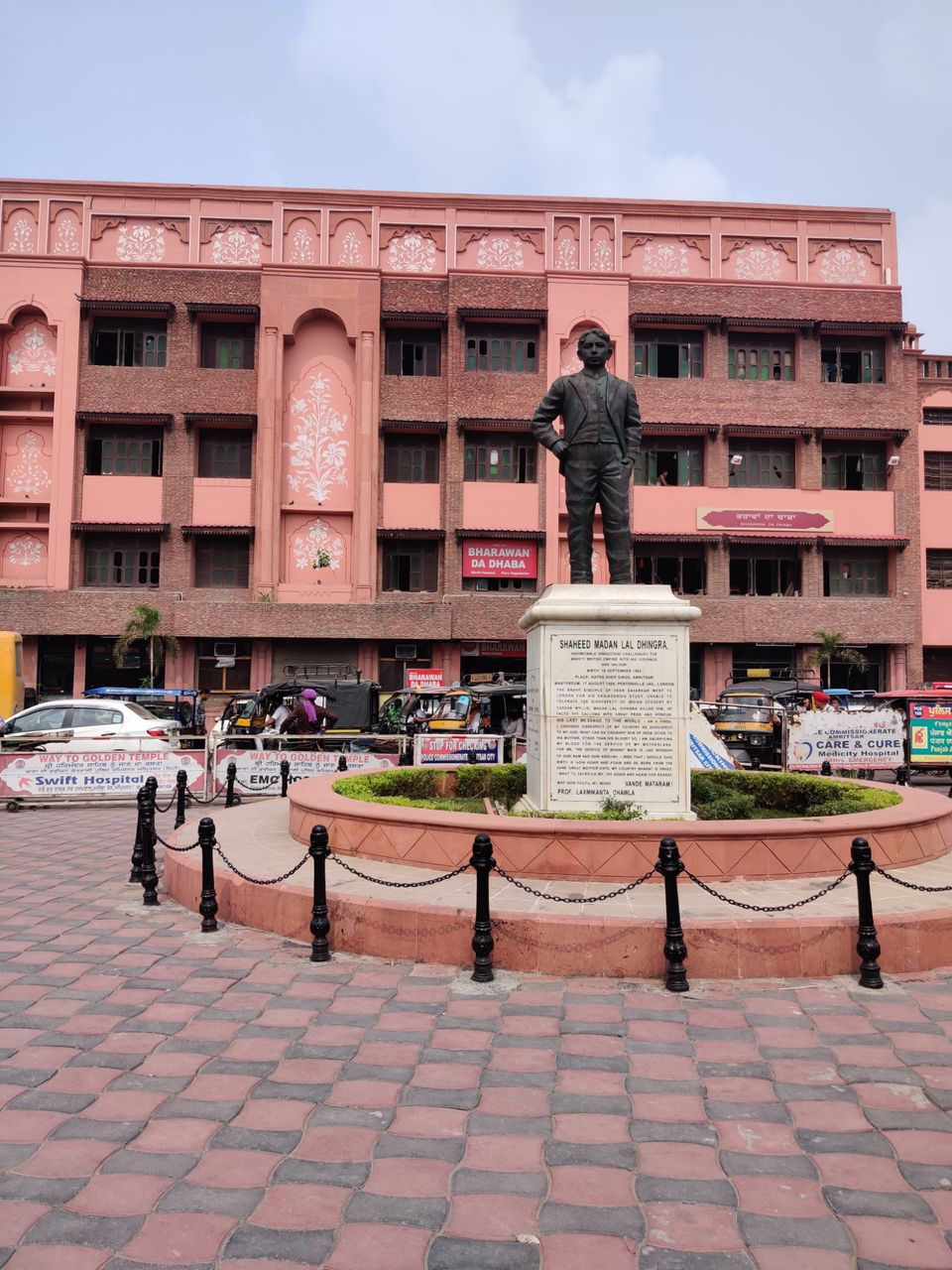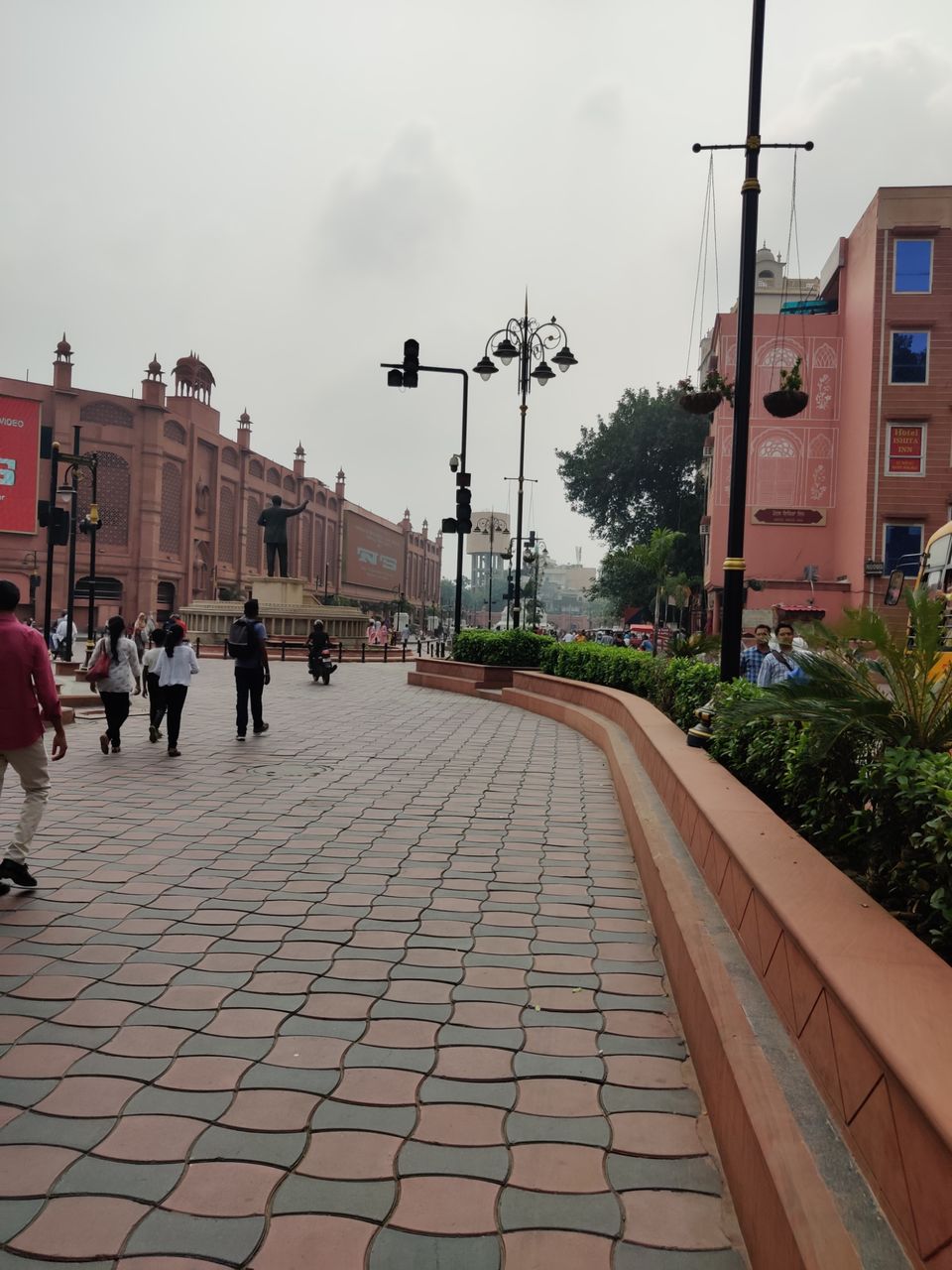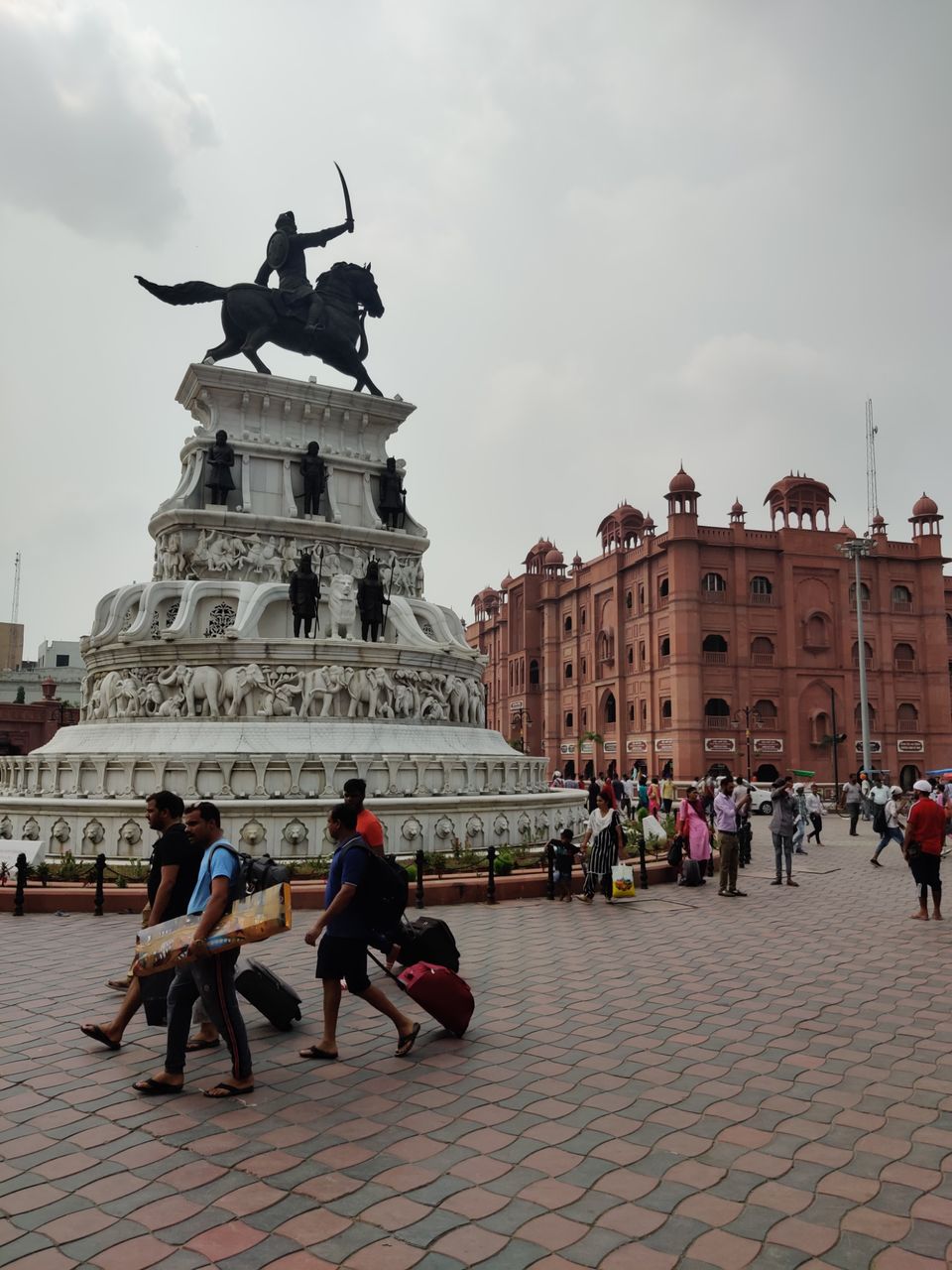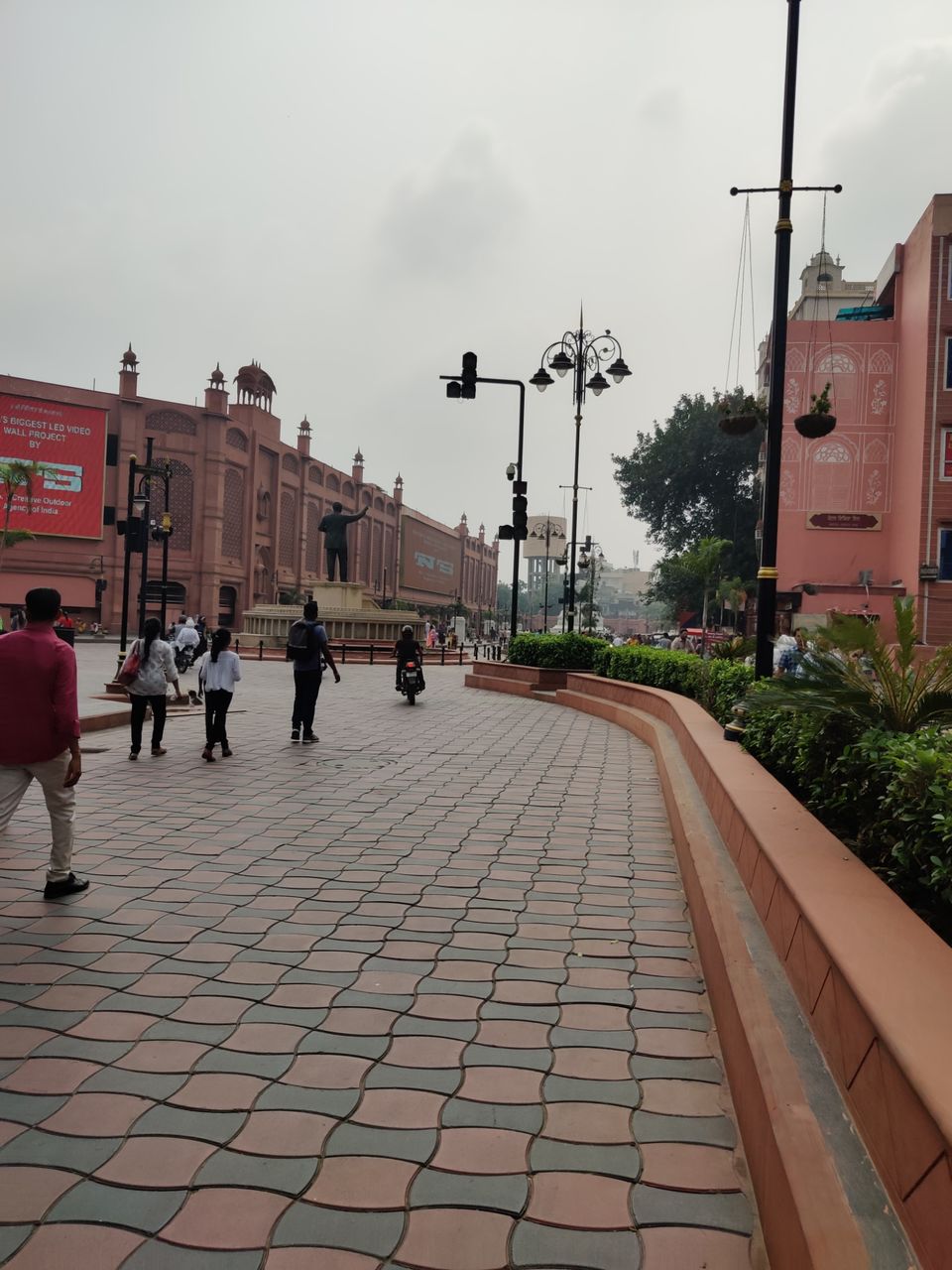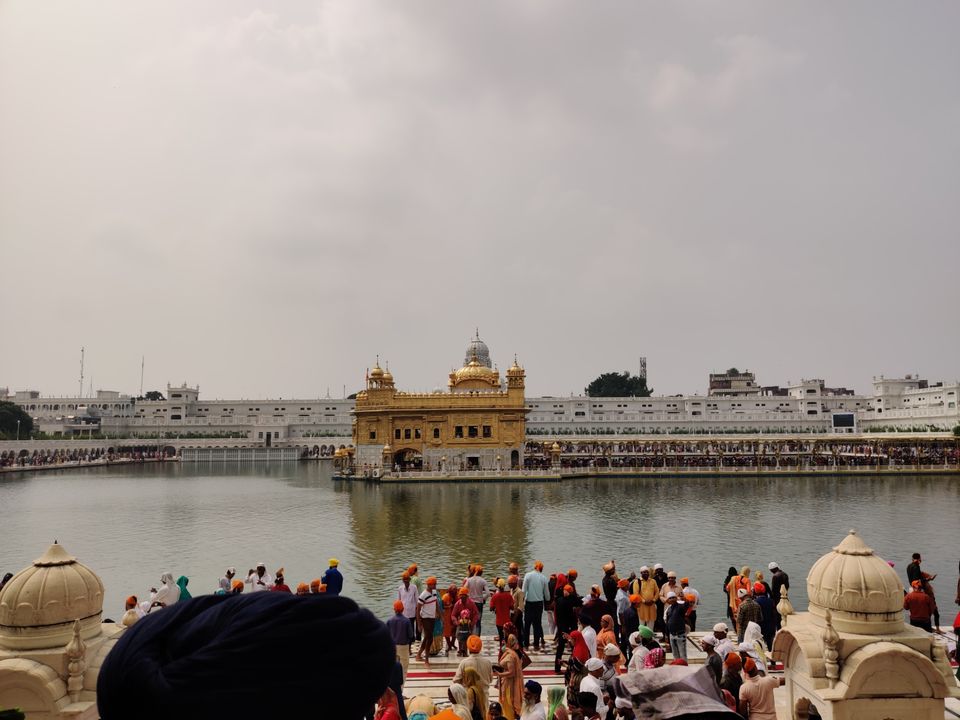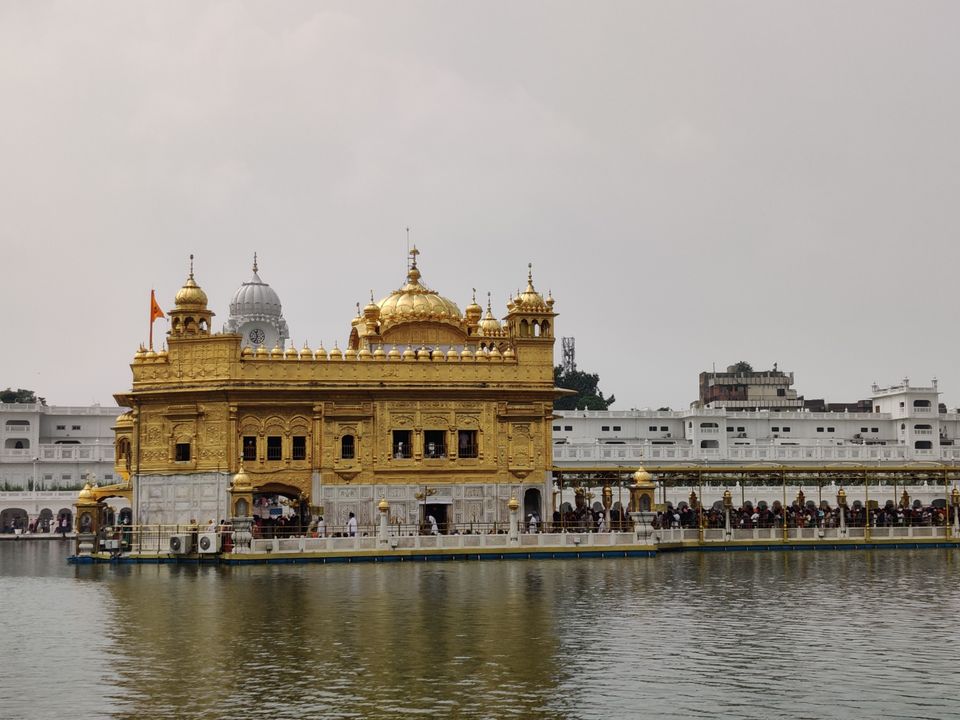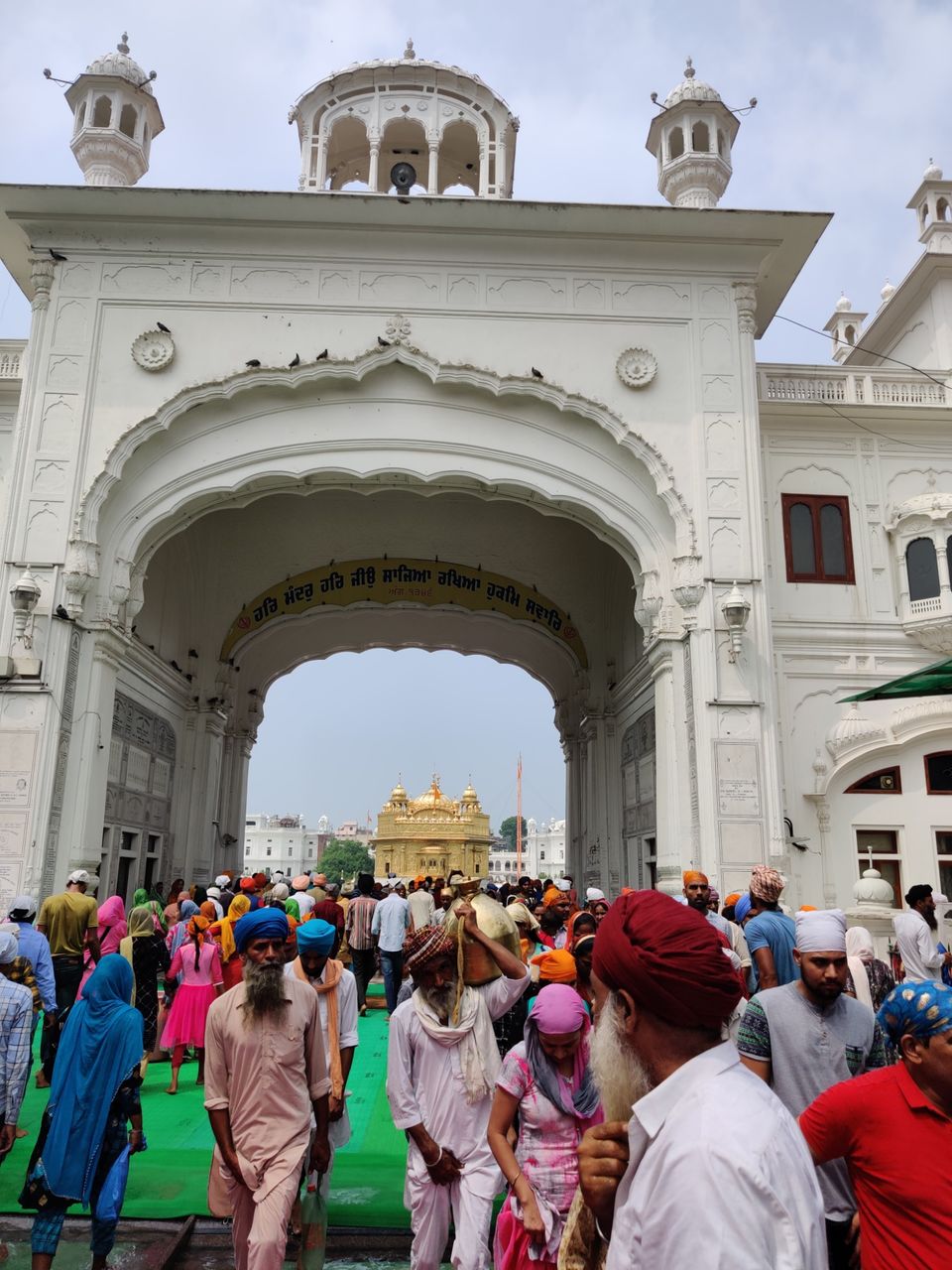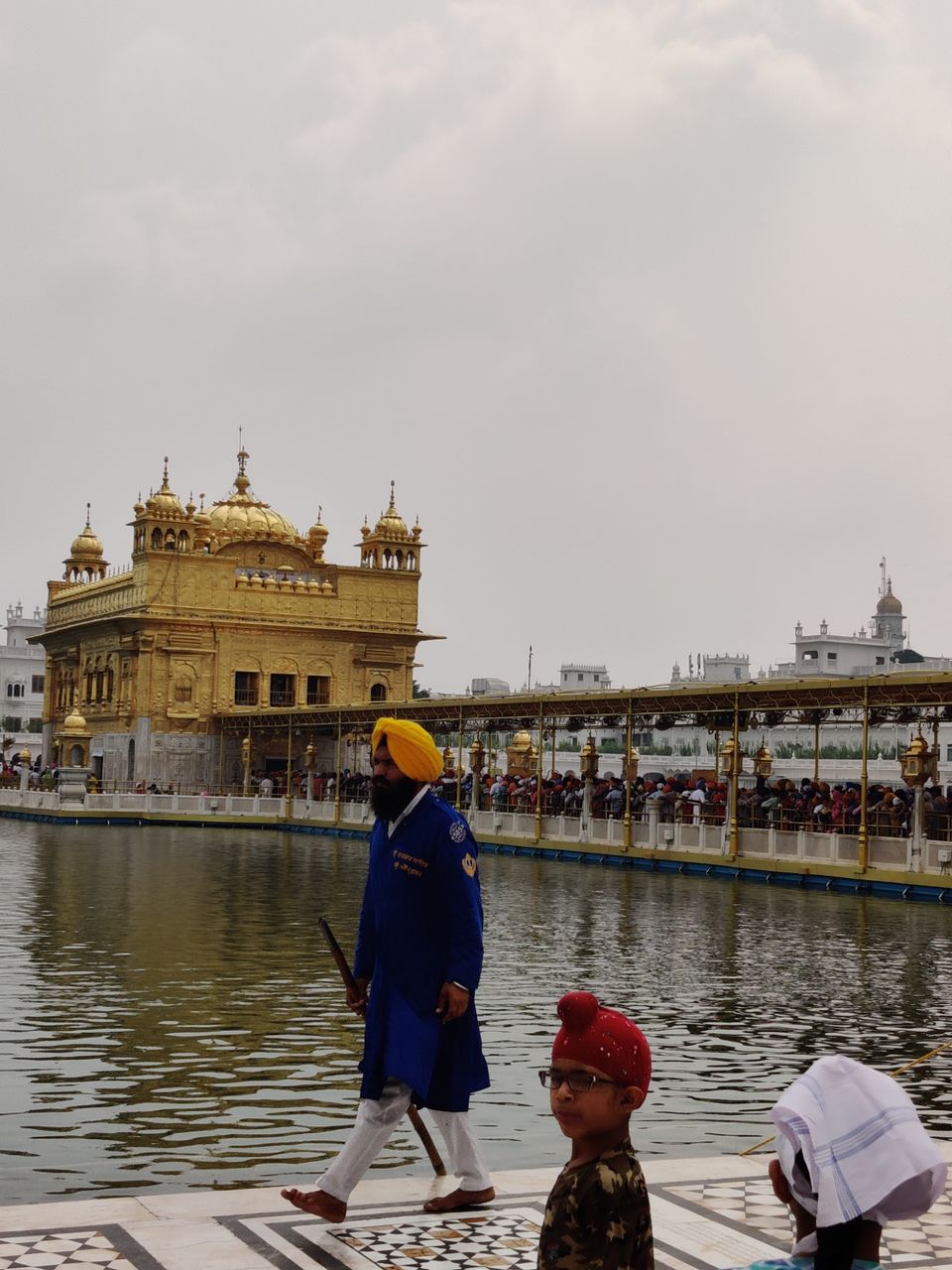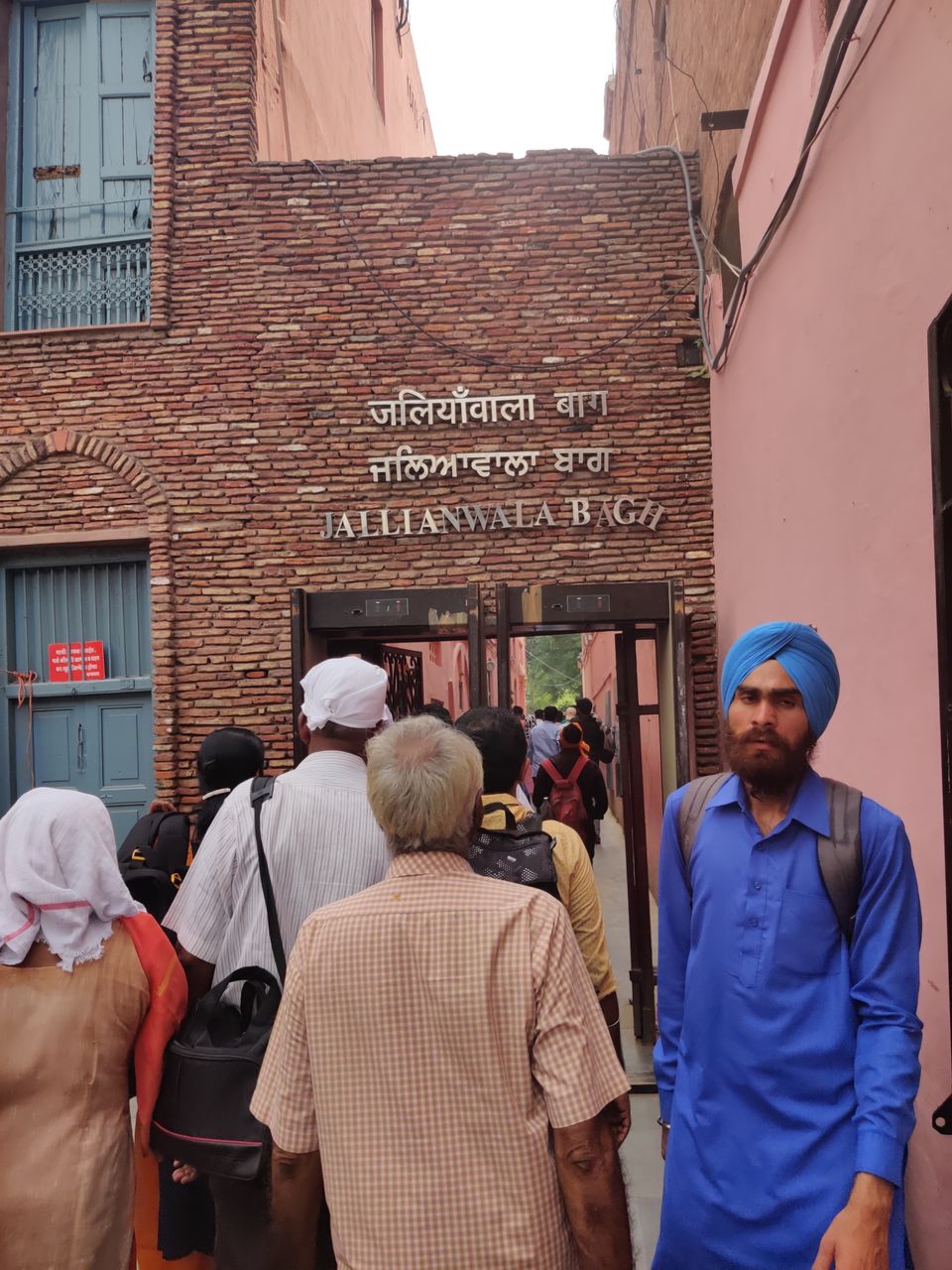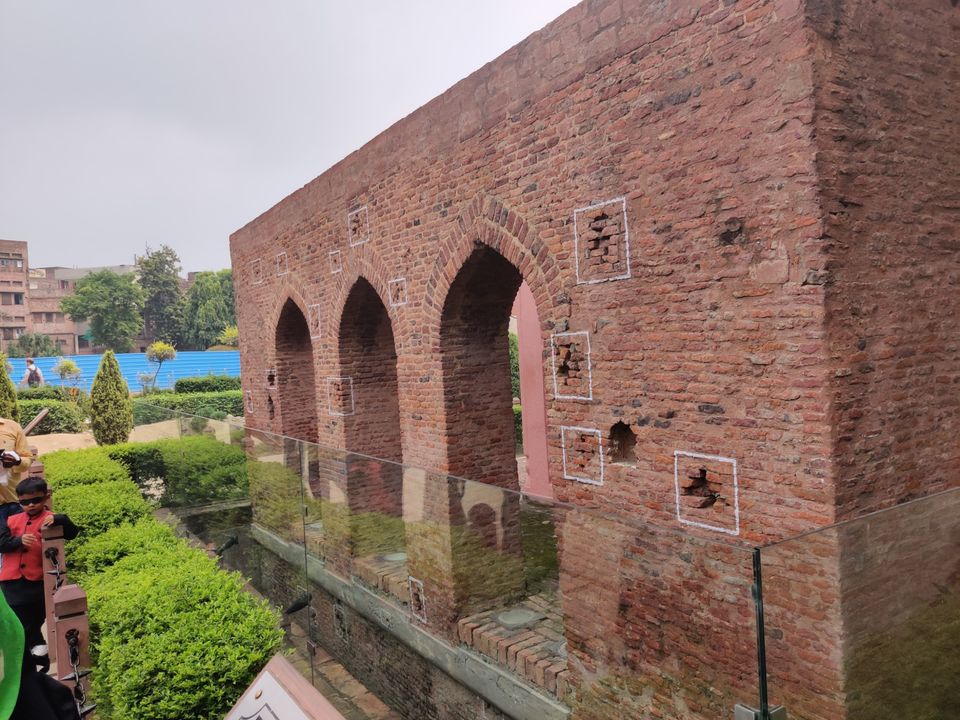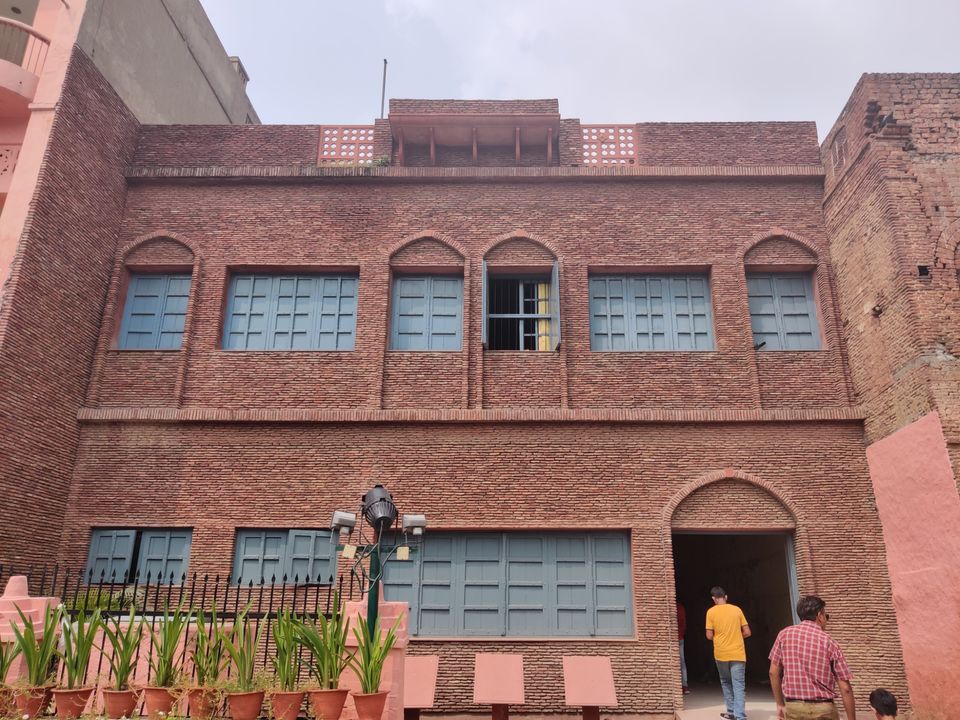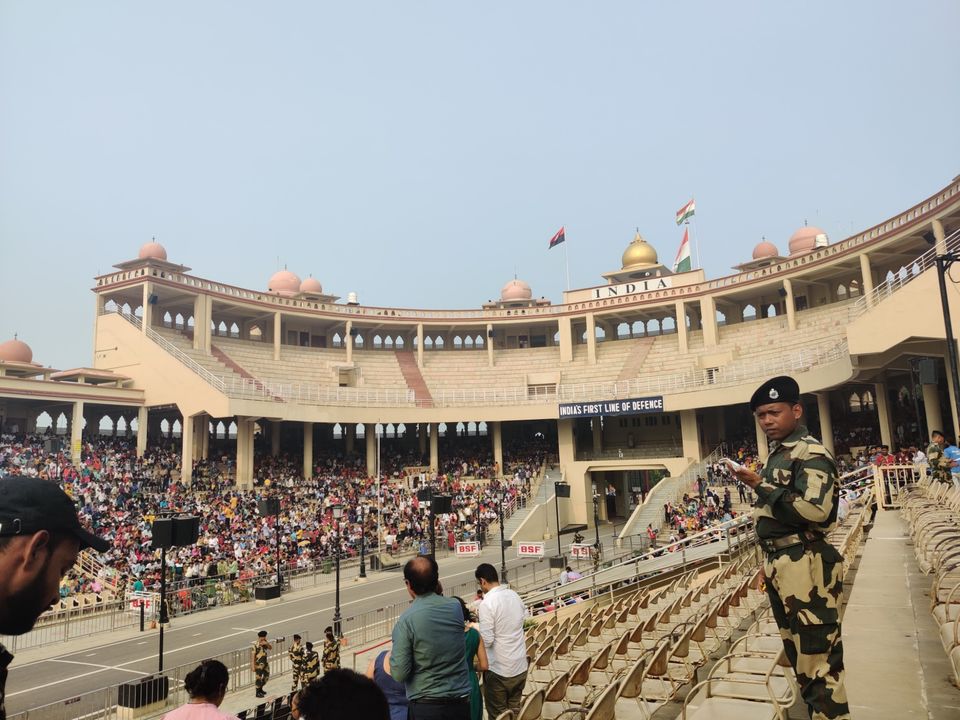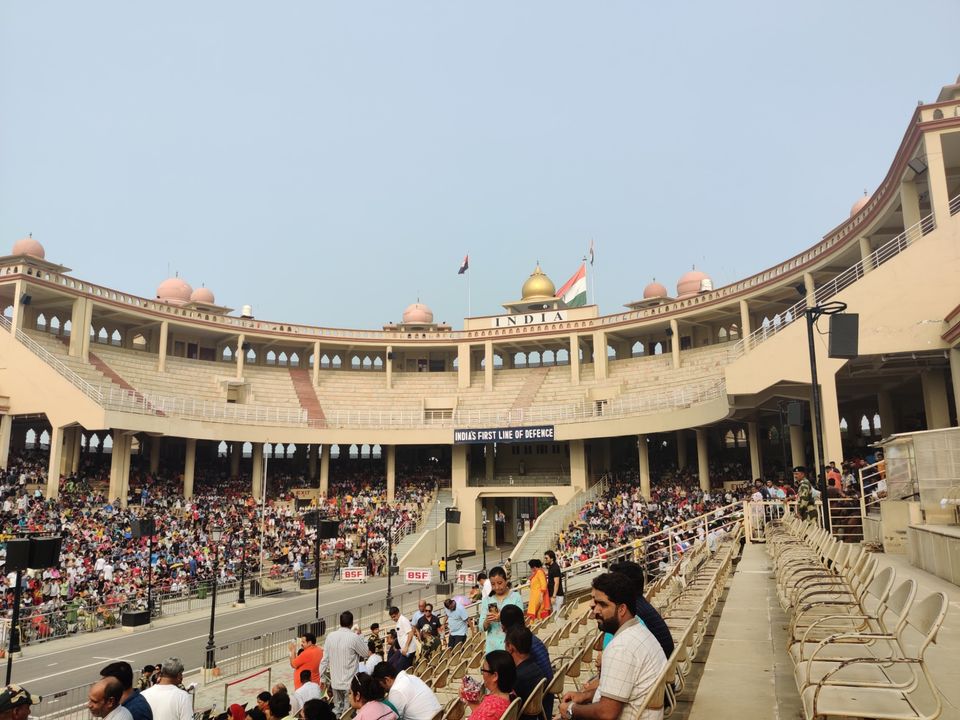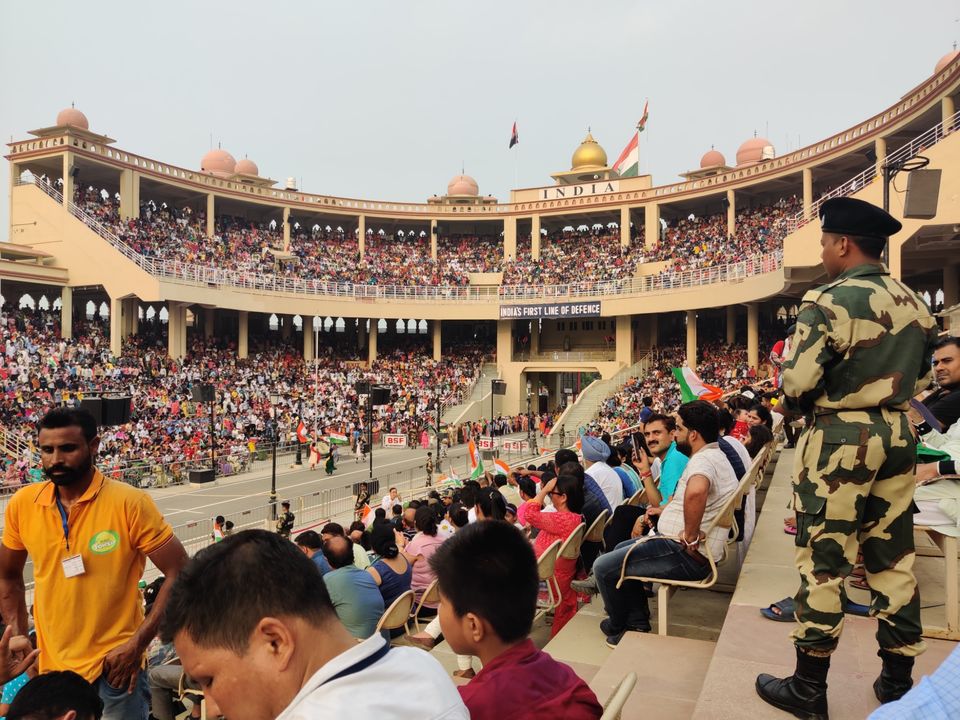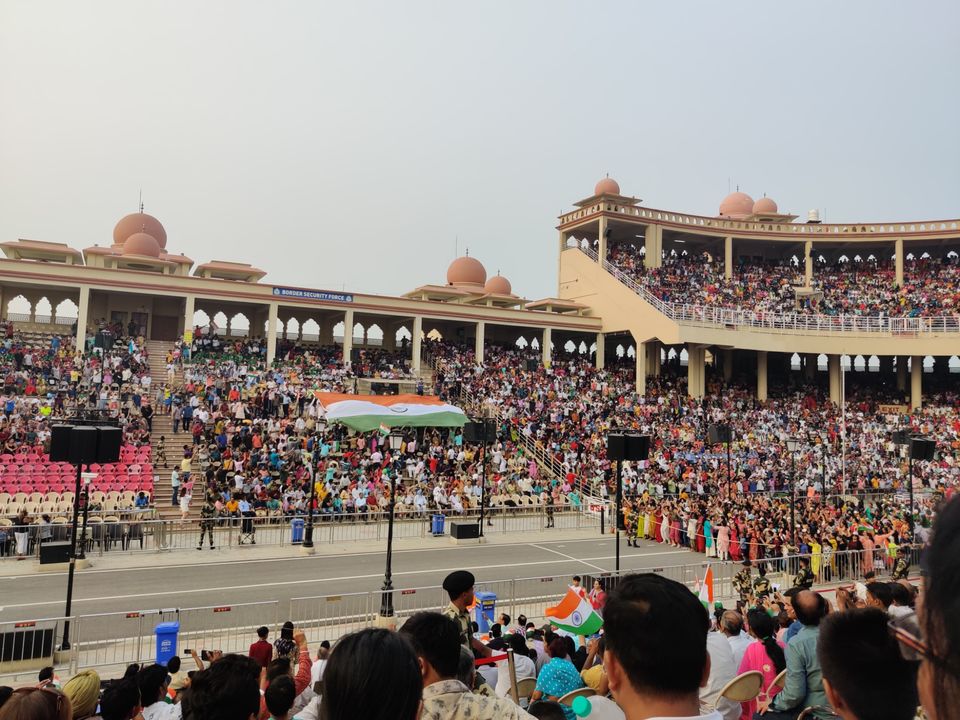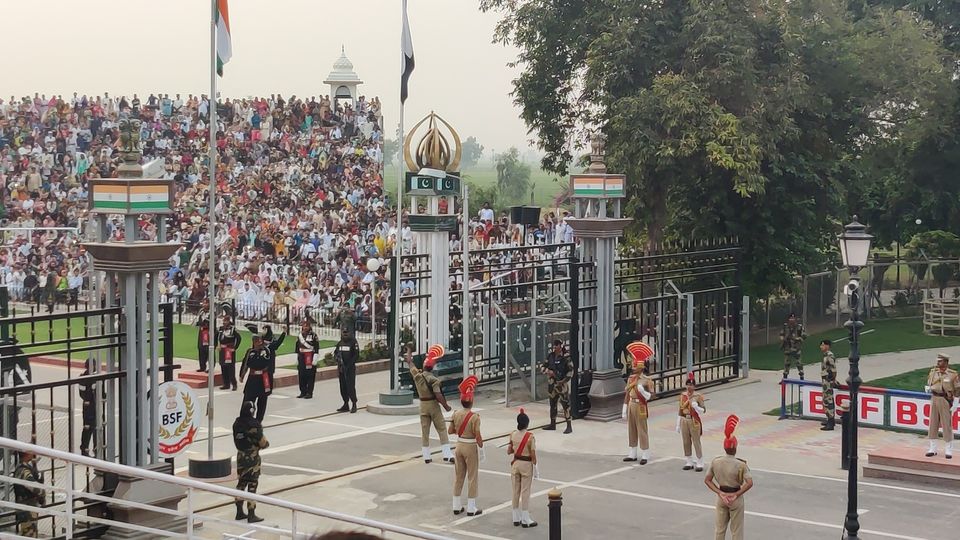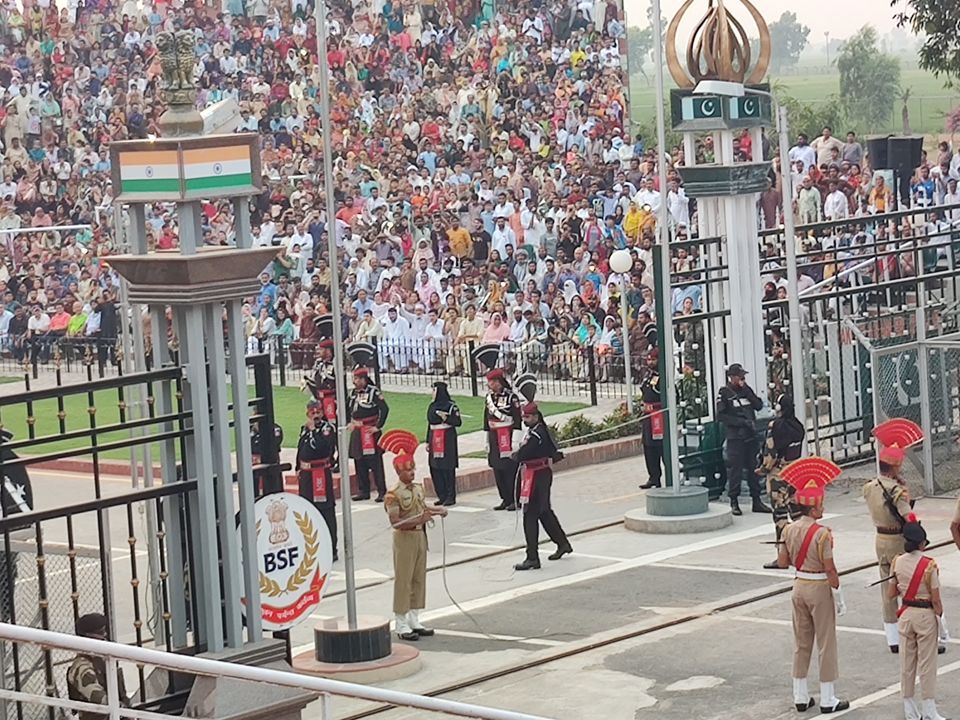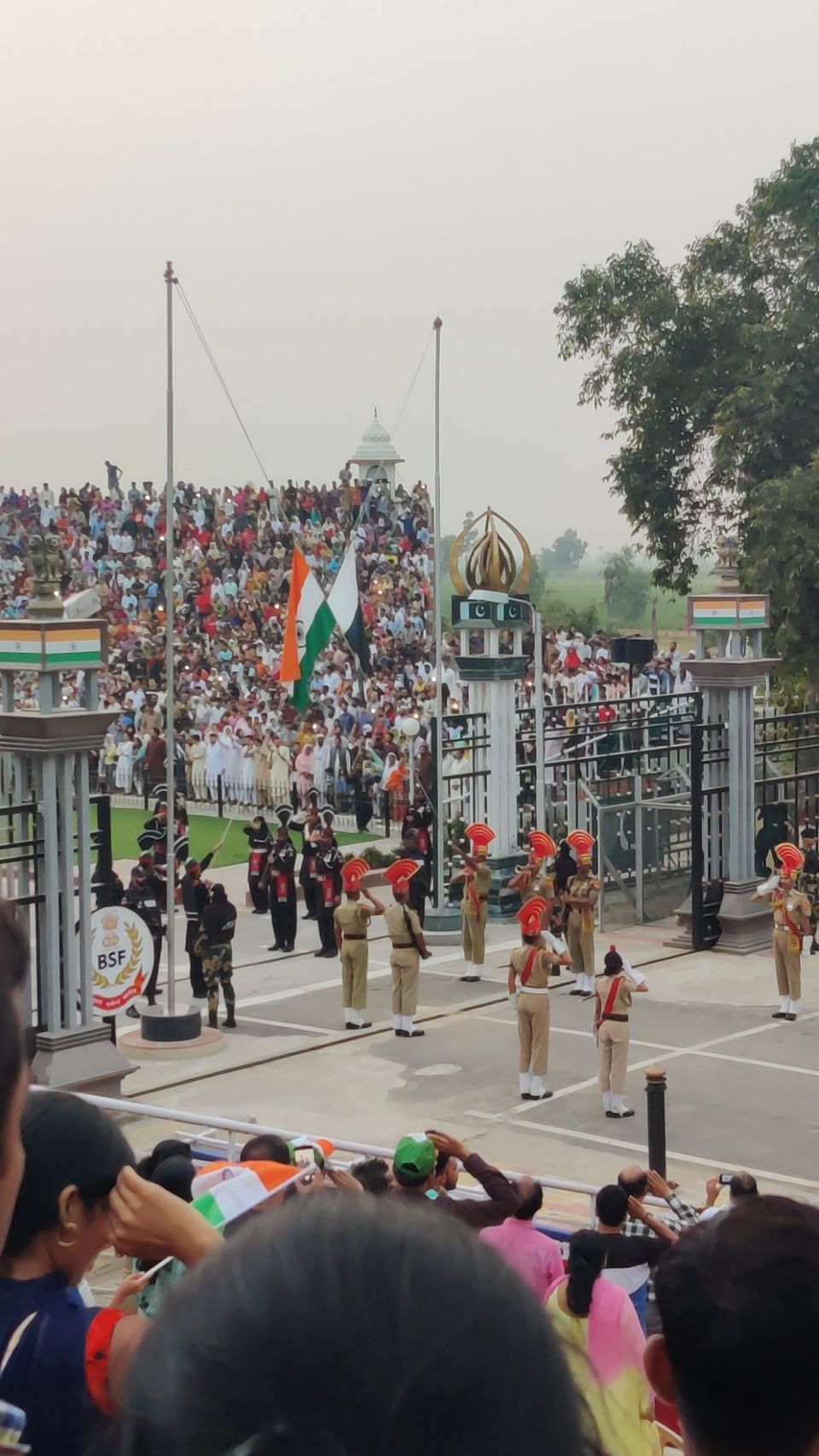 On 2nd day at 1am we boarded a train to Jammu.. we had already made our reservations.. it took almost 6 hours to reach Jammu.. after reaching Jammu we took bus to reach Katra.. it almost 1.5 hours( 46 km)journey and bus took 200 bucks each.. after reaching Katra we checked into our hotel.. you can get cheap hotels in Katra near busstand I must say.. after taking our lunch we headed for Vaishnodevi.. for that you have to collect a token Vaishno Devi shrine board which is near the bus stop.. we took horses to reach temple but i would suggest to take helicopter.. it's quite cheaper and convenient.. don't worry about bookings if you go early you always get a seat.. we got to know from our fellow traveller that the temple starts aarti preperation from 5:30 and remain closed for about an hour..it took us 3 hours by horse..some how we managed to got there before 5:30.. you are not allowed to take your mobile, any leather stuff.. you got plenty of lockers there to keep your stuffs.. while returning we also went to bhairobaba mandir... The temple is situated at the highest point of the hill and 2.5 km away from Vaishnodevi Mandir.. arround 9 pm we came back to Katra..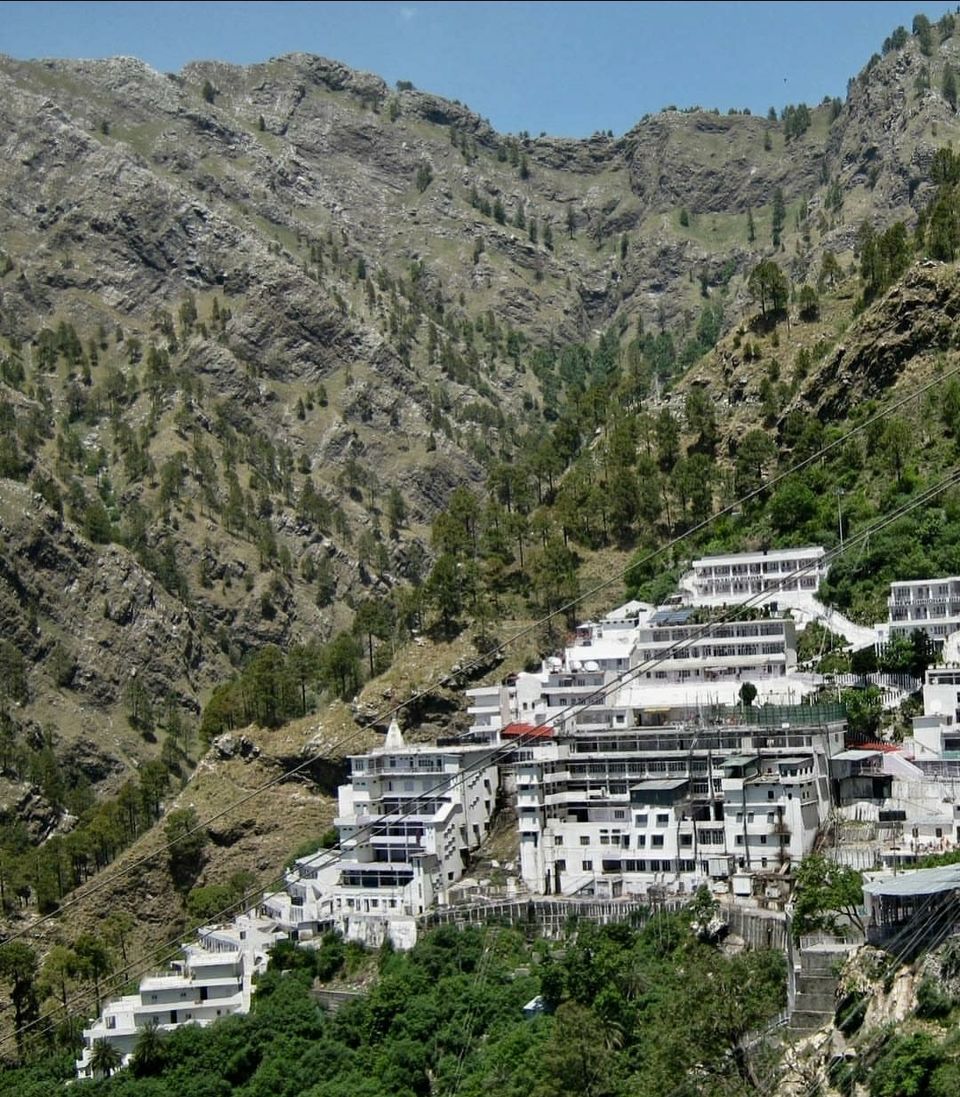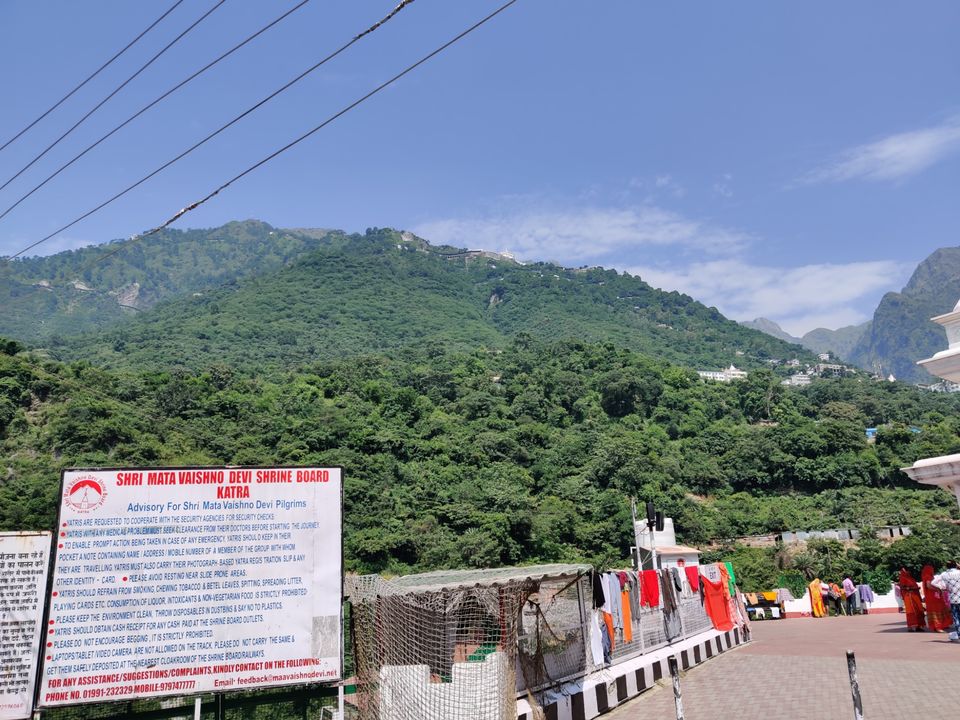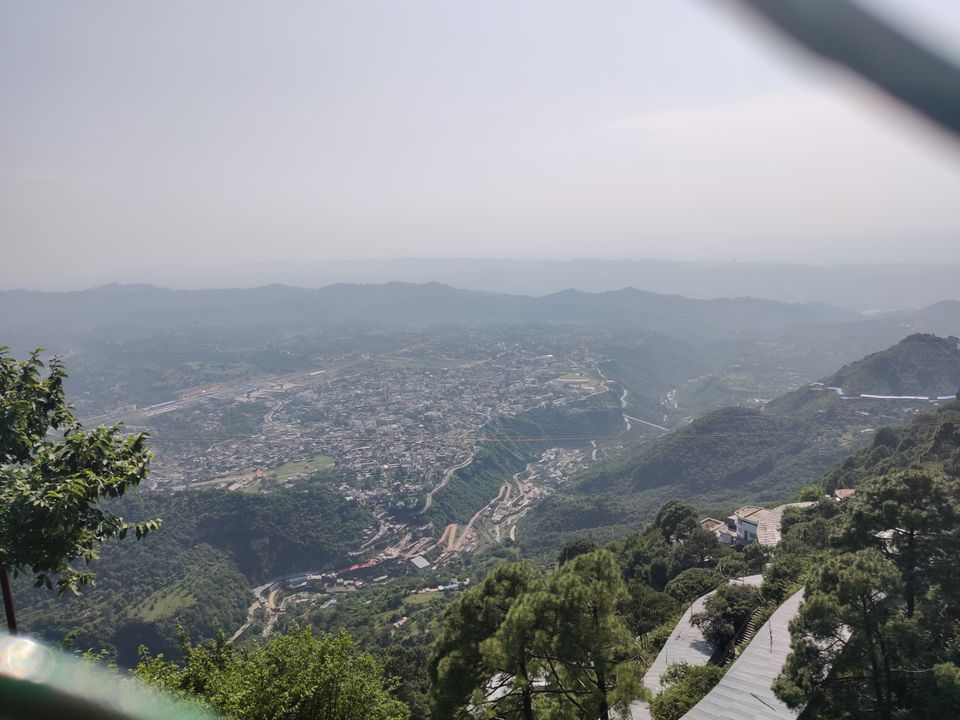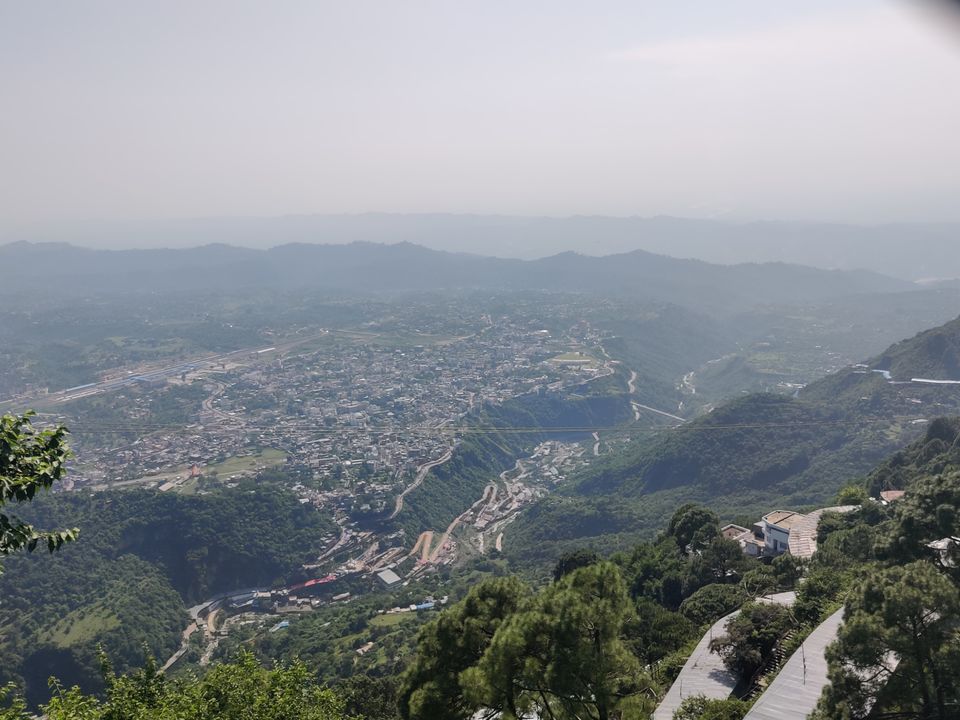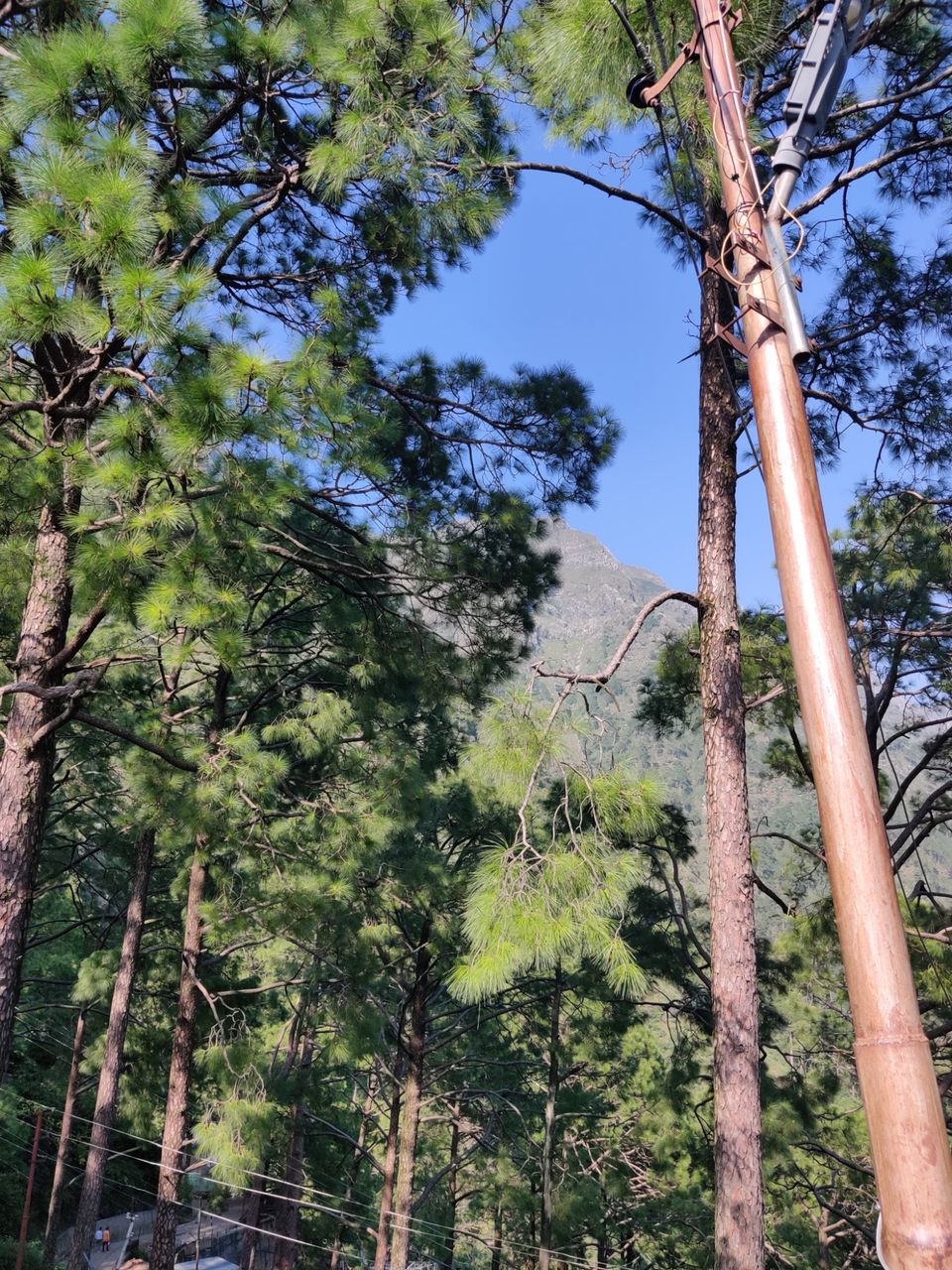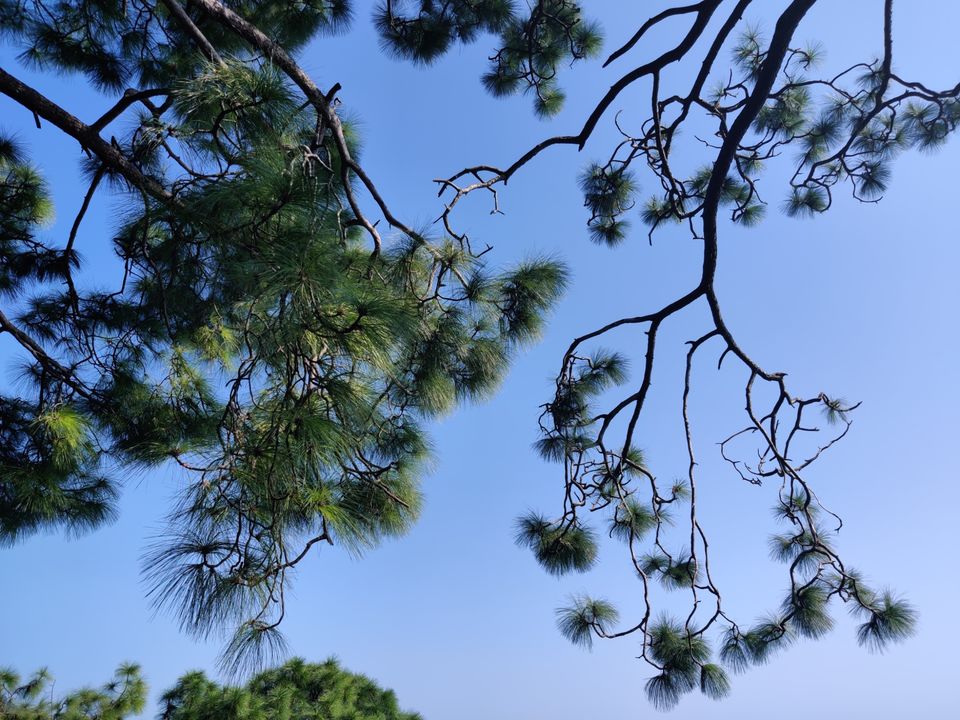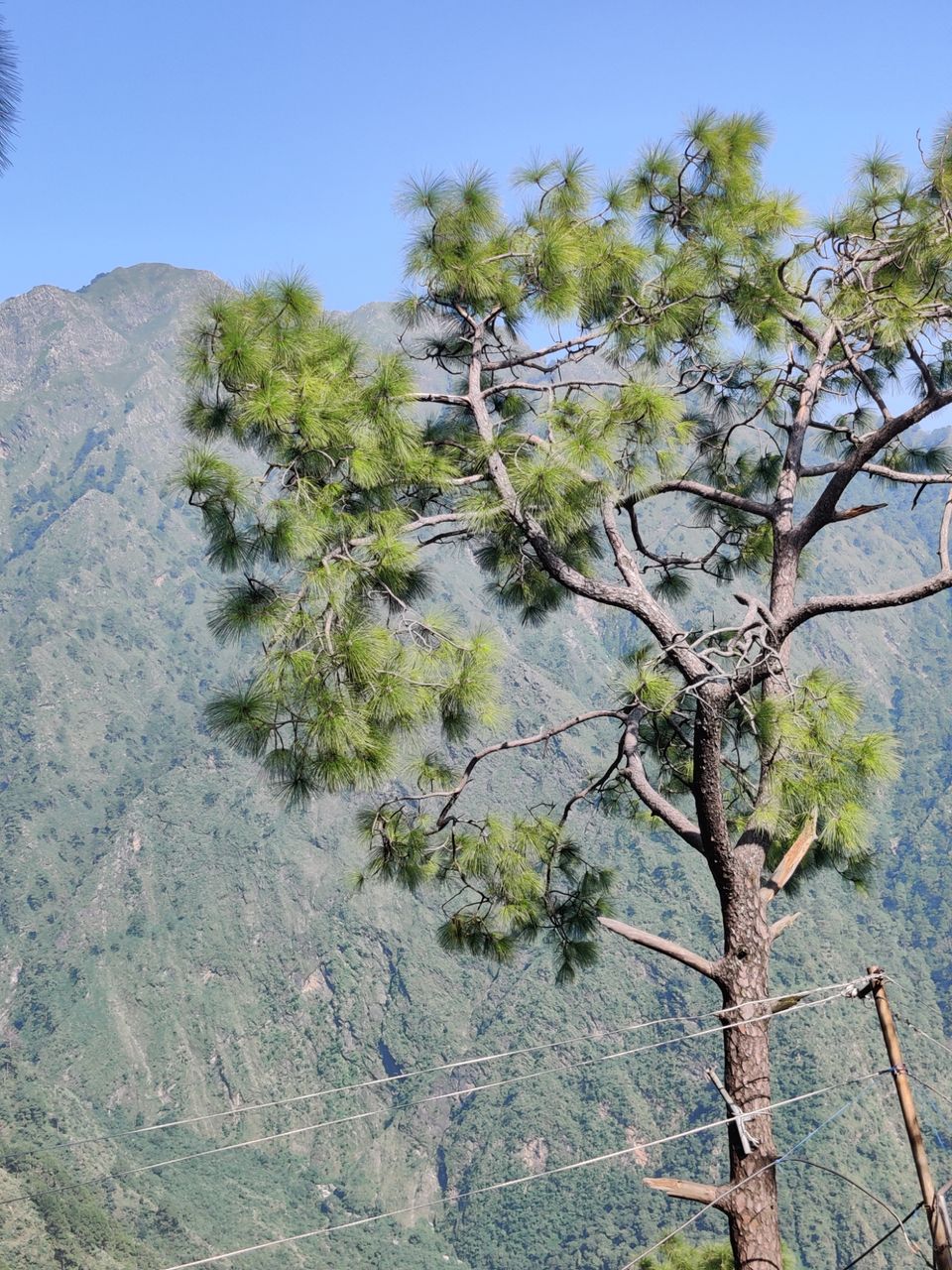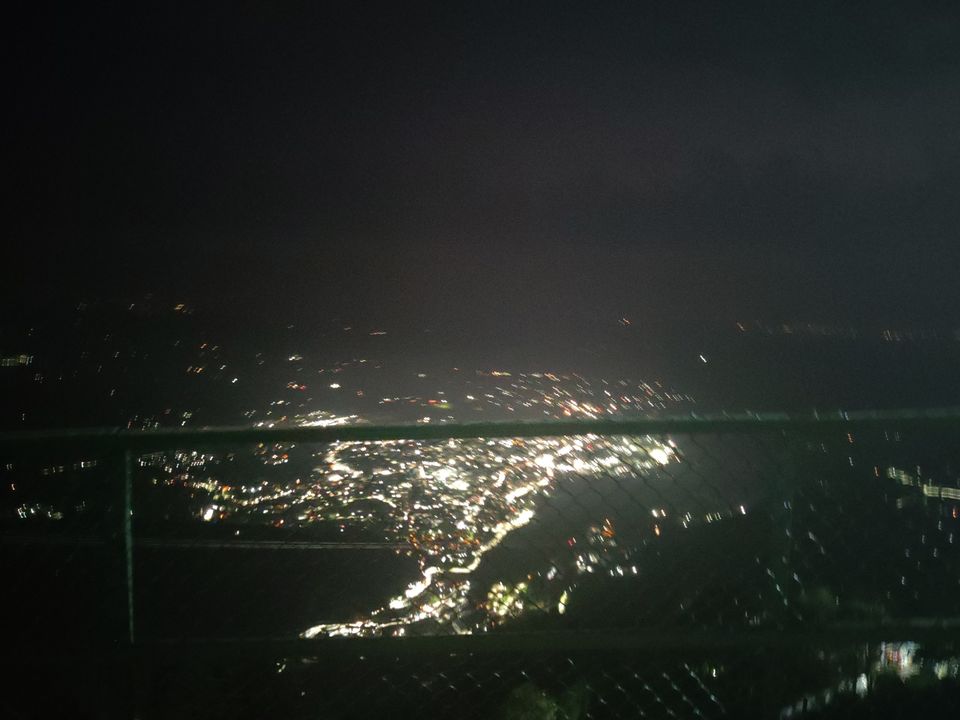 The next day we took rest as we were very tire by 6 hours horse journey.. So we explored Katra a bit.. tried some local cuisine.. non veg and alcohols are not allowed in 15 kms peremeter of Katra town.. don't forget to try chole-kulche which costs on 15 bucks.. we explored Katra market at evening.. bought apricots, walnuts, dry fruits, Kashmiri kurti and ofcourse Kashmiri Shawl.. also we booked cab for our next few days.. for the revocation of 370 article outsiders of the state didn't have access to mobile network... Only postpaid mobiles of the locals are allowed for making calls only..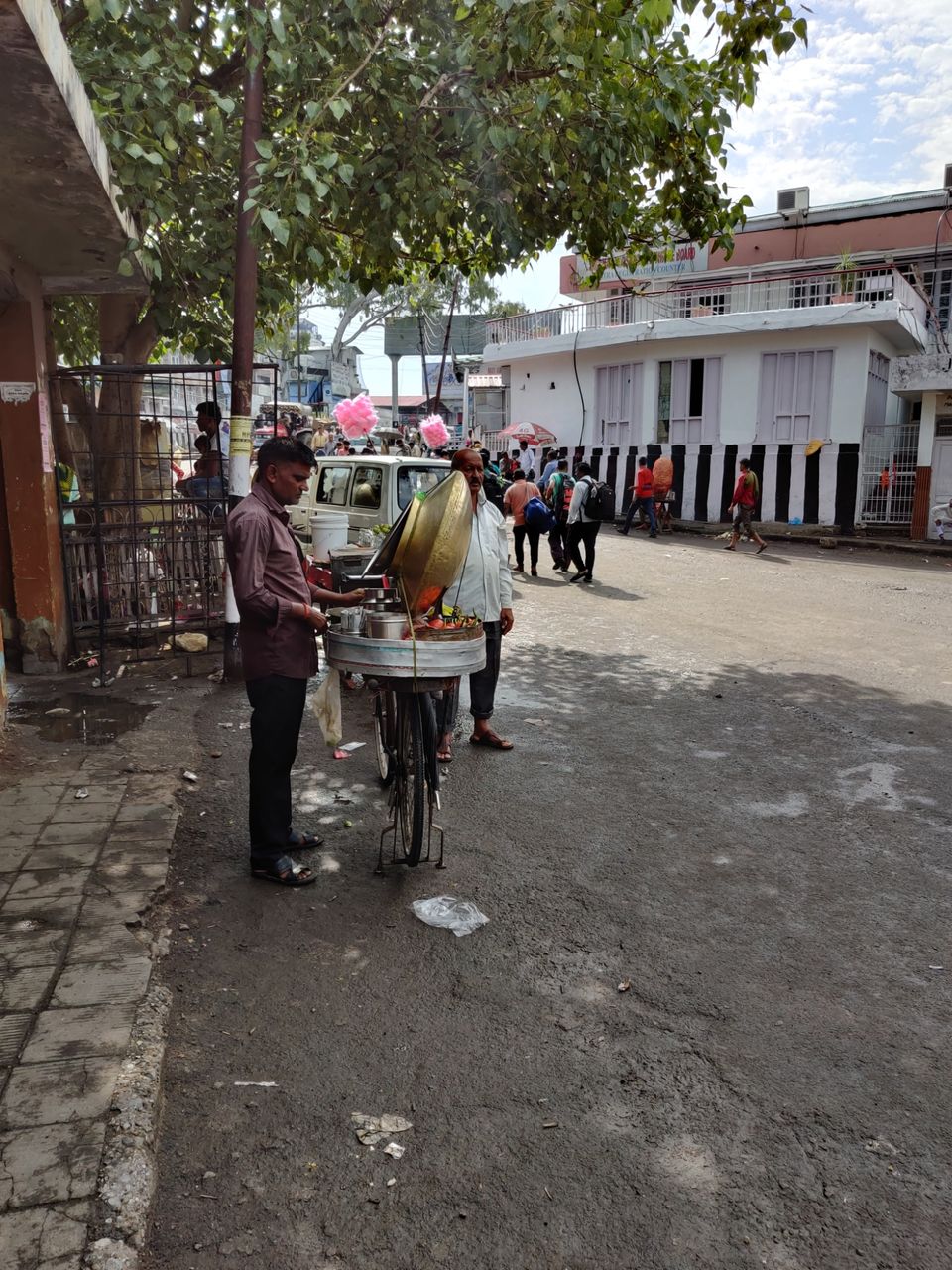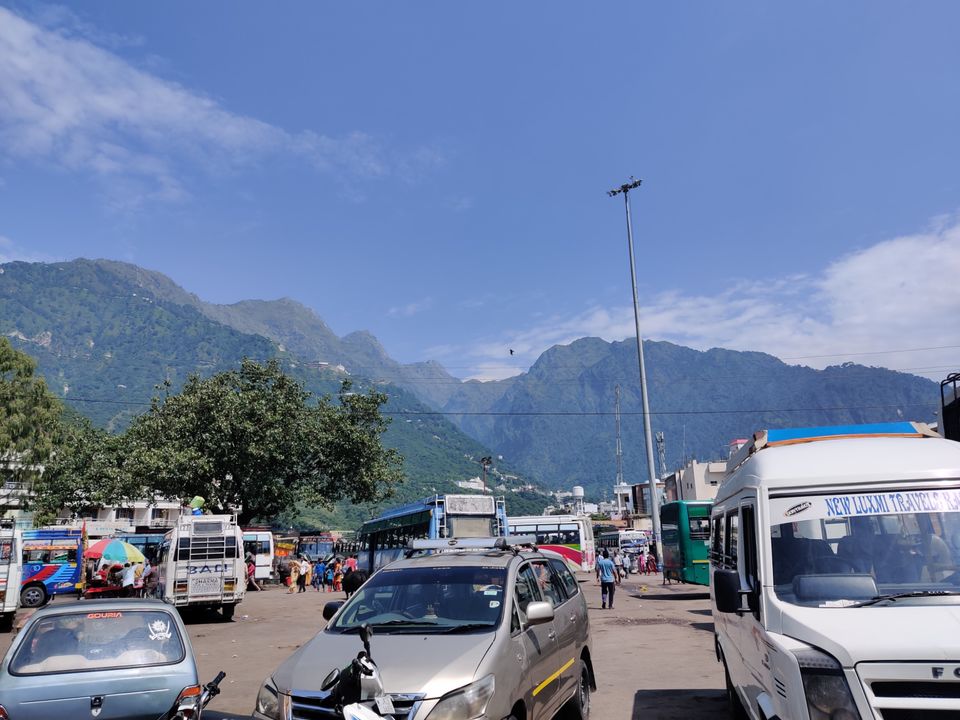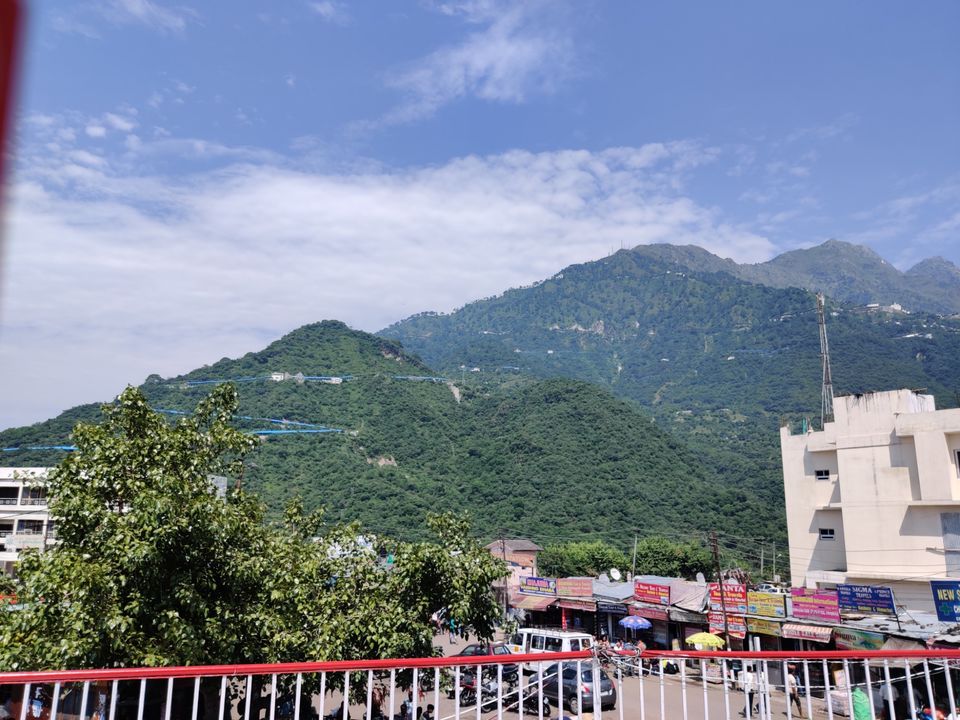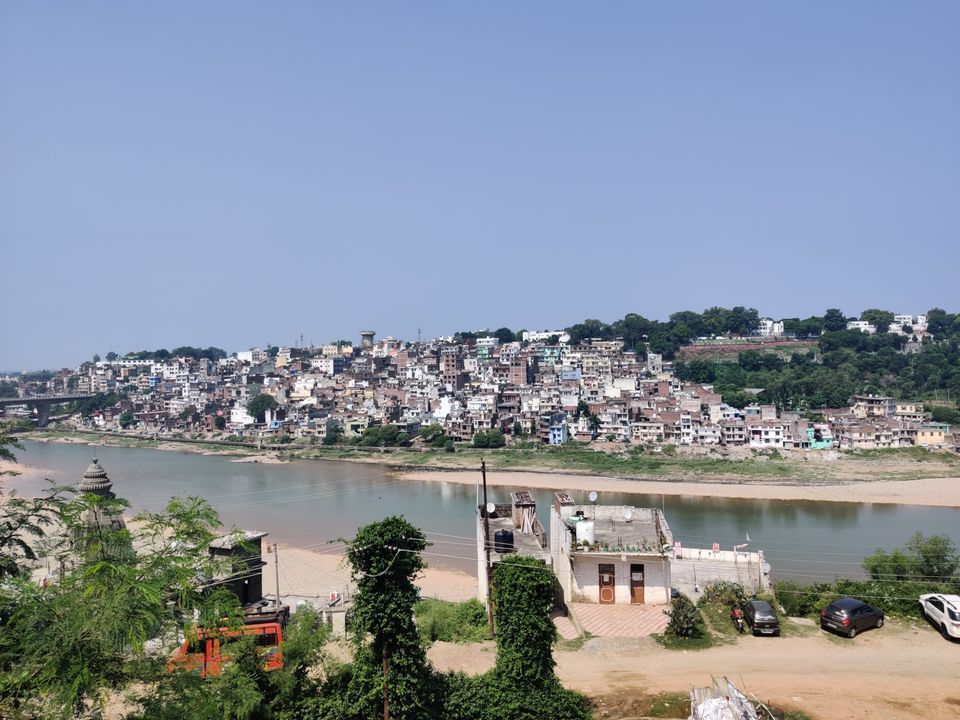 Next day we started for Himachal early around 9 am.. we already booked a package for Dalhousie, MacLeod gunj, Dharamshala from katra and it costed us 13ooo including stay.. we went to Dalhousie first and decided to stay ther for one night.. you can also go to dharamshala first.. it was 6 hours journey.. 220 km.. after crossing lakhanpur we finally got back our mobile network.. crossing of the Ravi river is a beutiful sight.. you can enjoy chai and fried fish there.. we reach there by 5.30.. Dalhousie is a very small town.. you can explore it by walking.. it is the beauty of the town.. very quite very pleasant.. after checking into hotel i took a walk to the town.. i went to Gandhi Chawk first.. which is the main Chawk of the town.. right there is St. John's Church, a small Tibet market and mall road .. don't forget to visit Dalhousie cafe..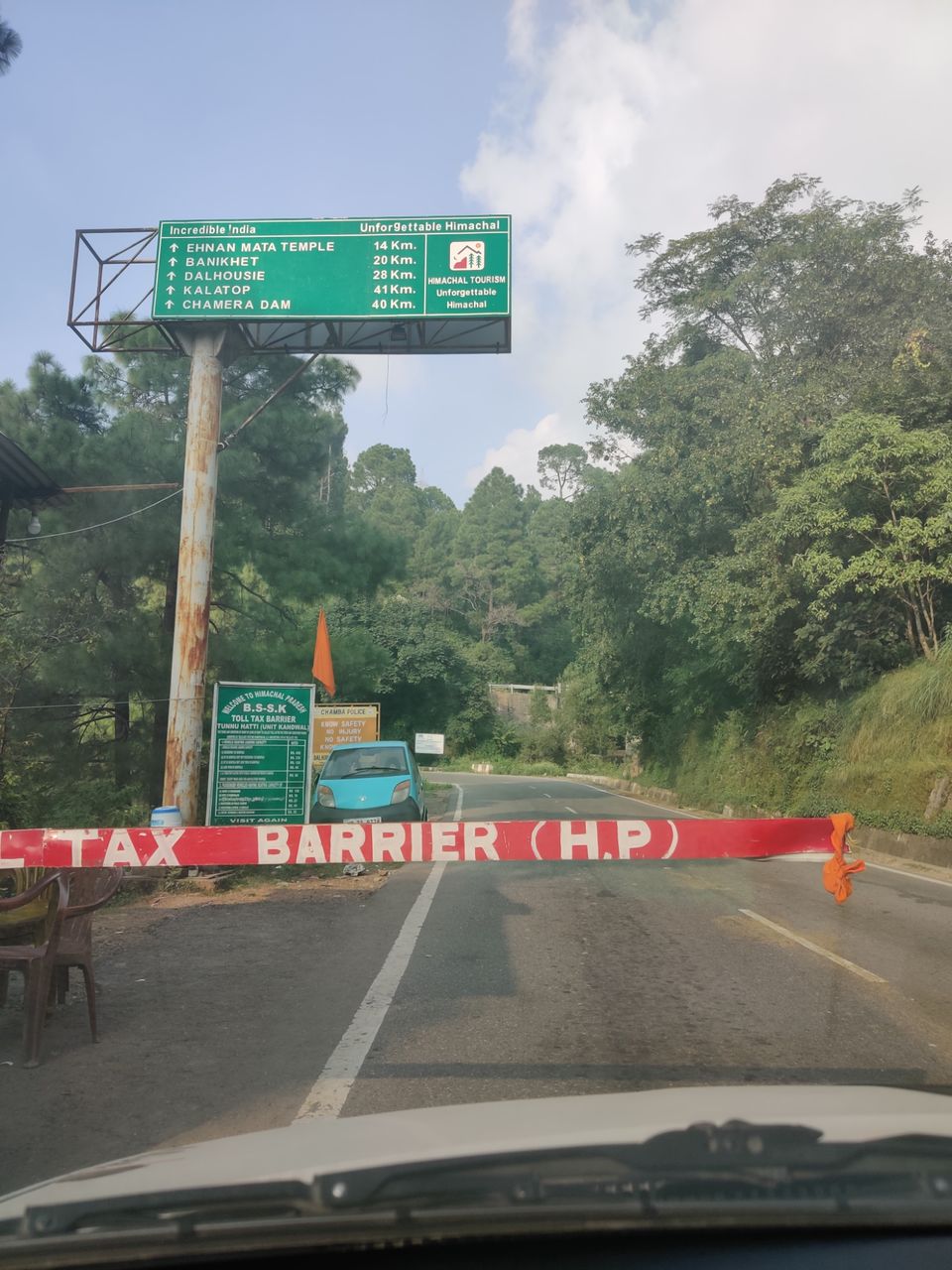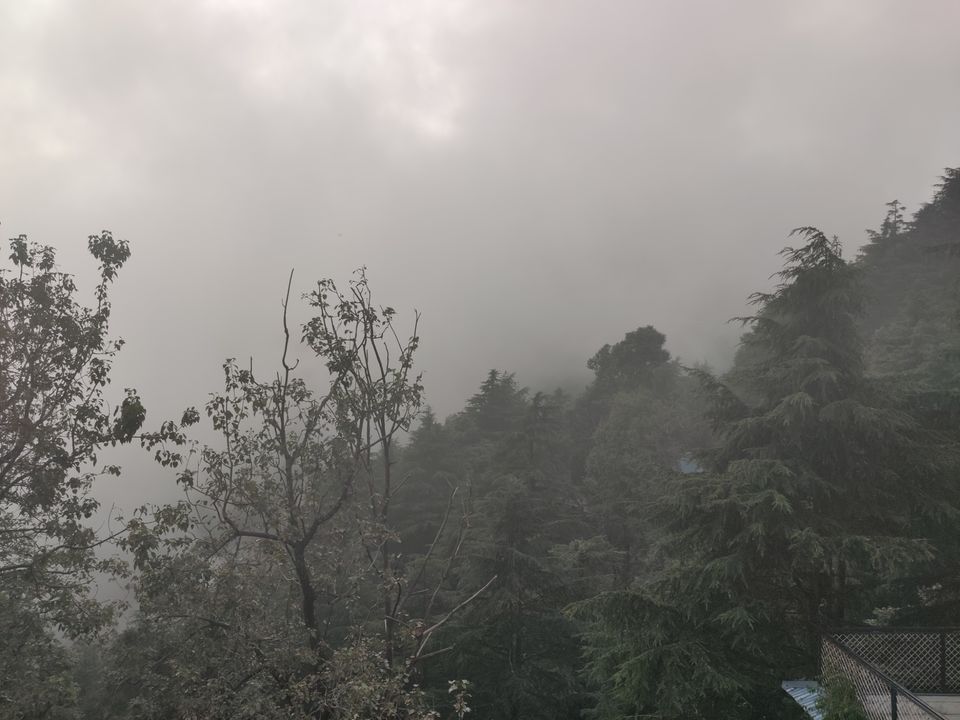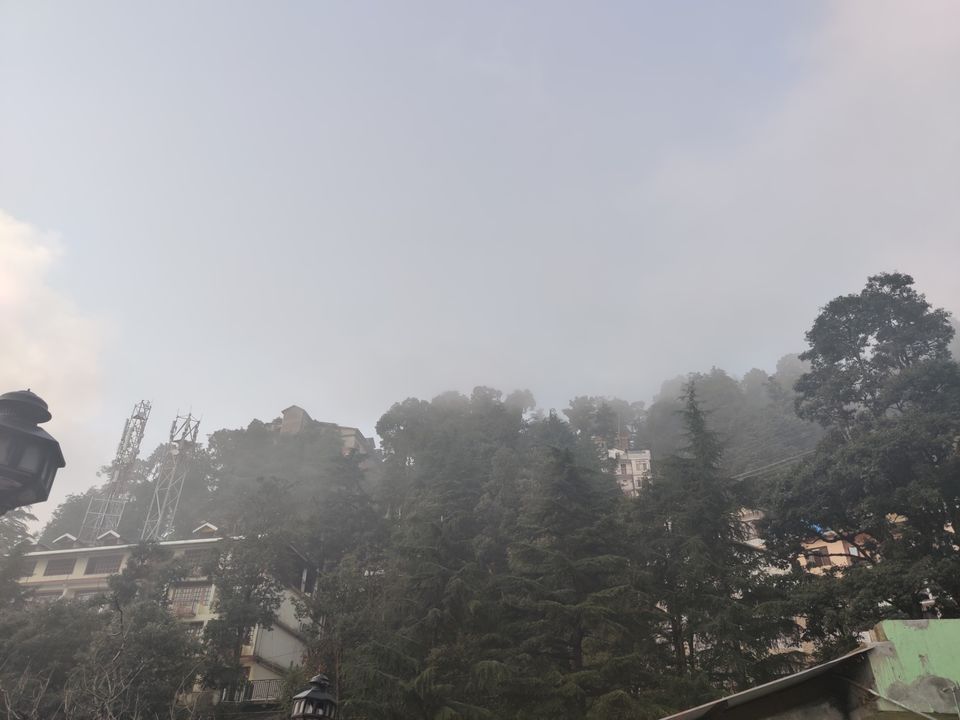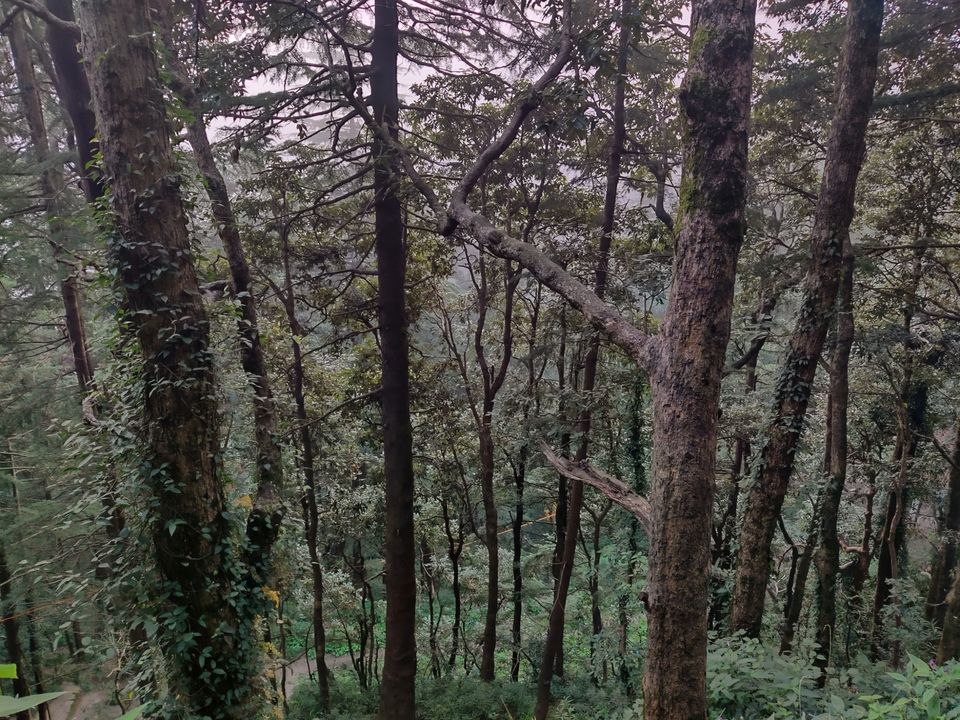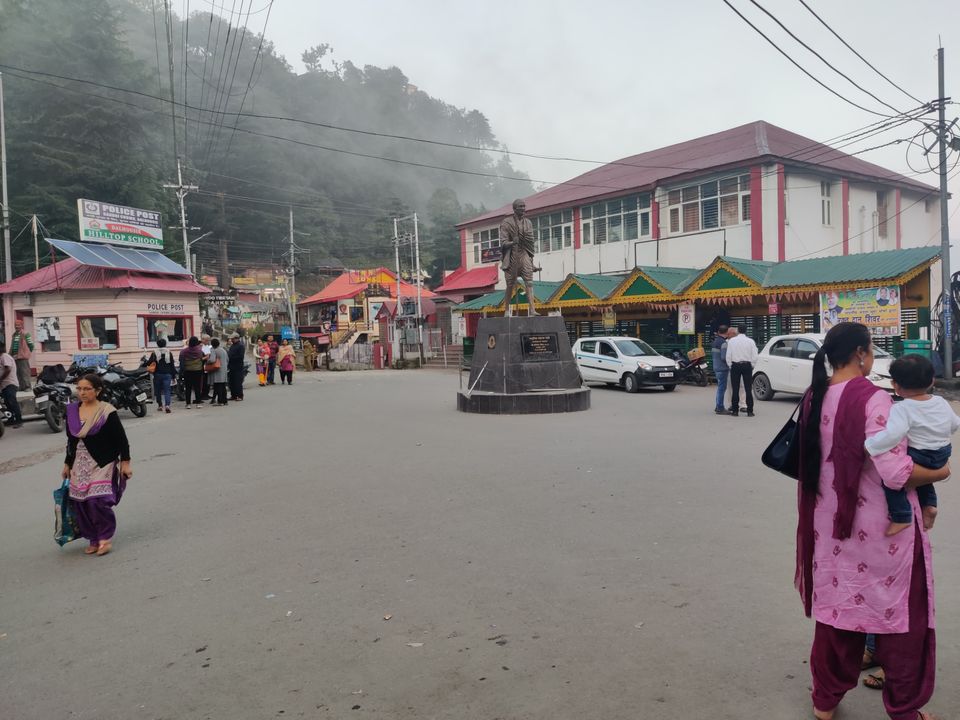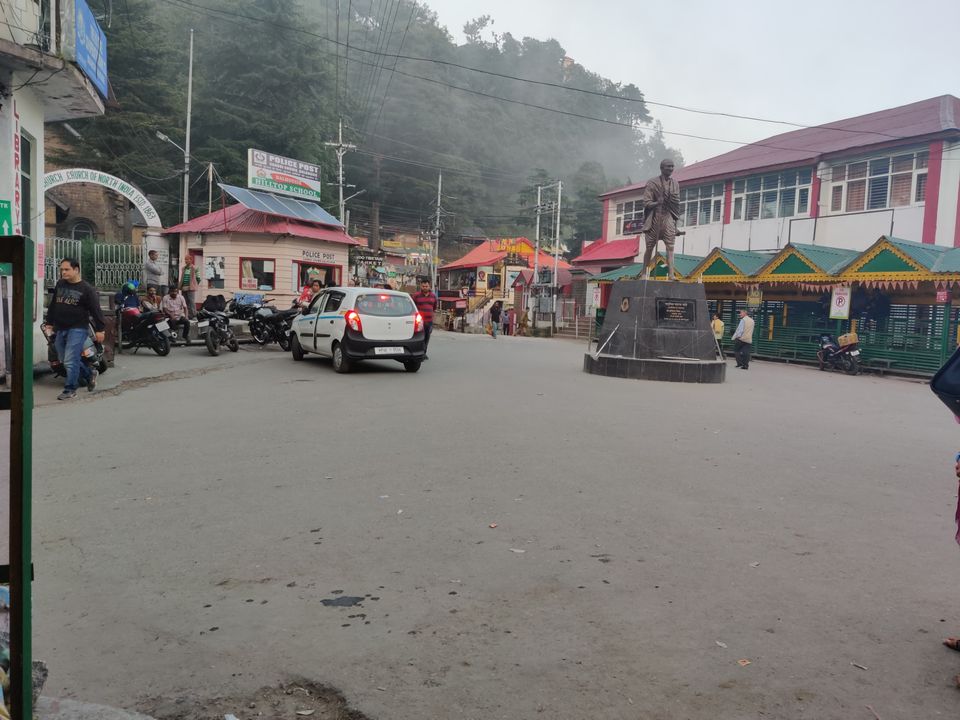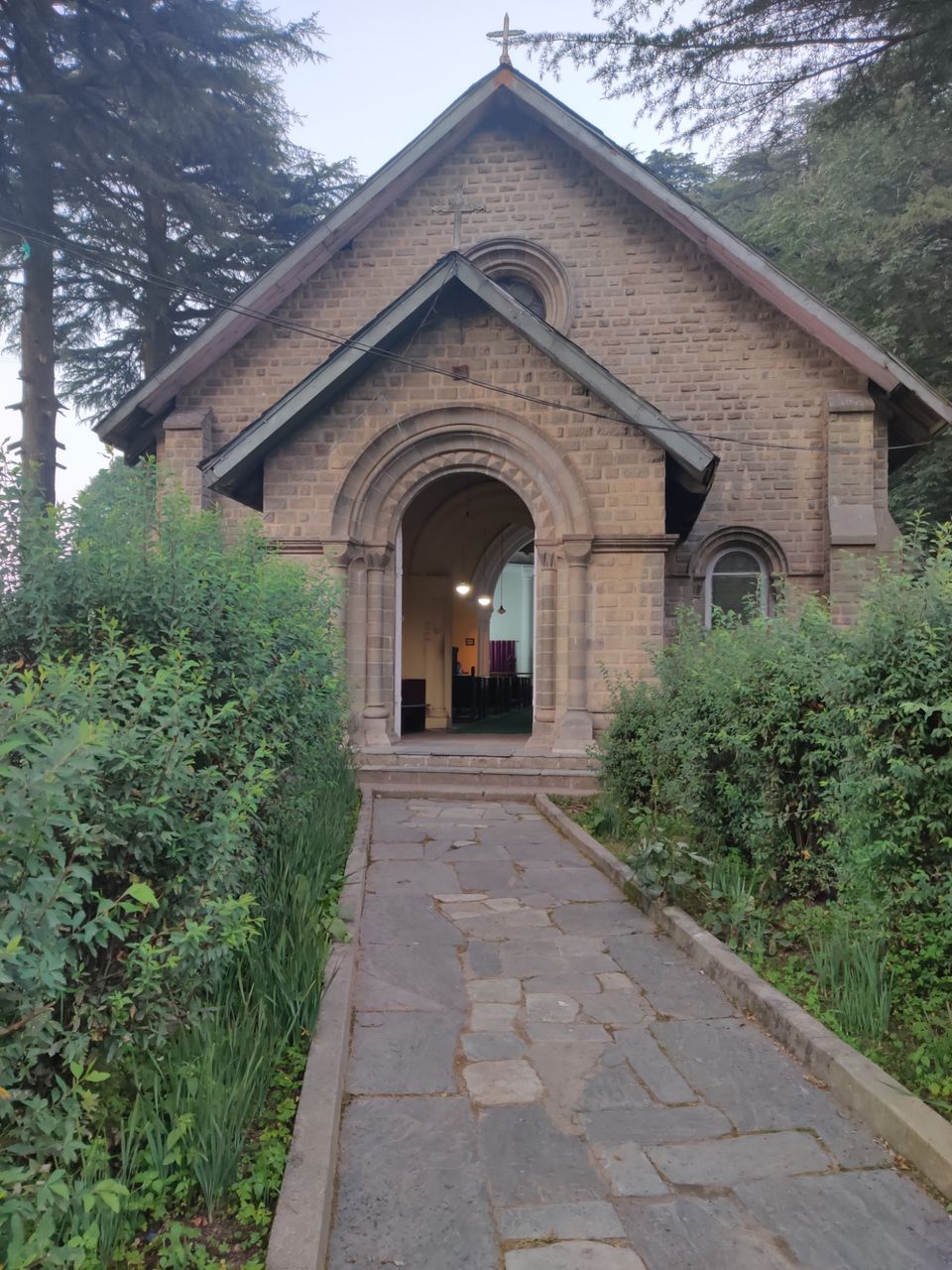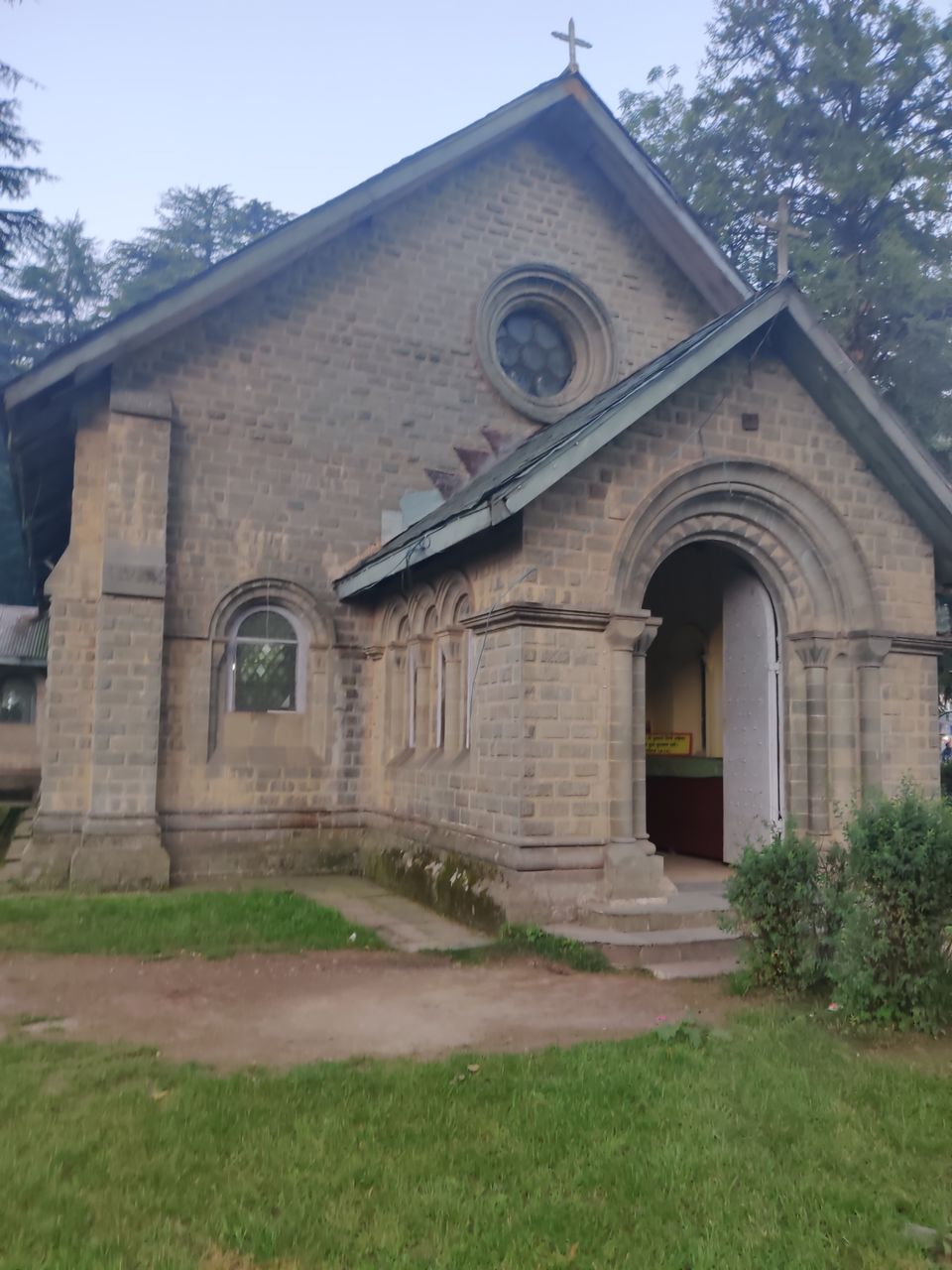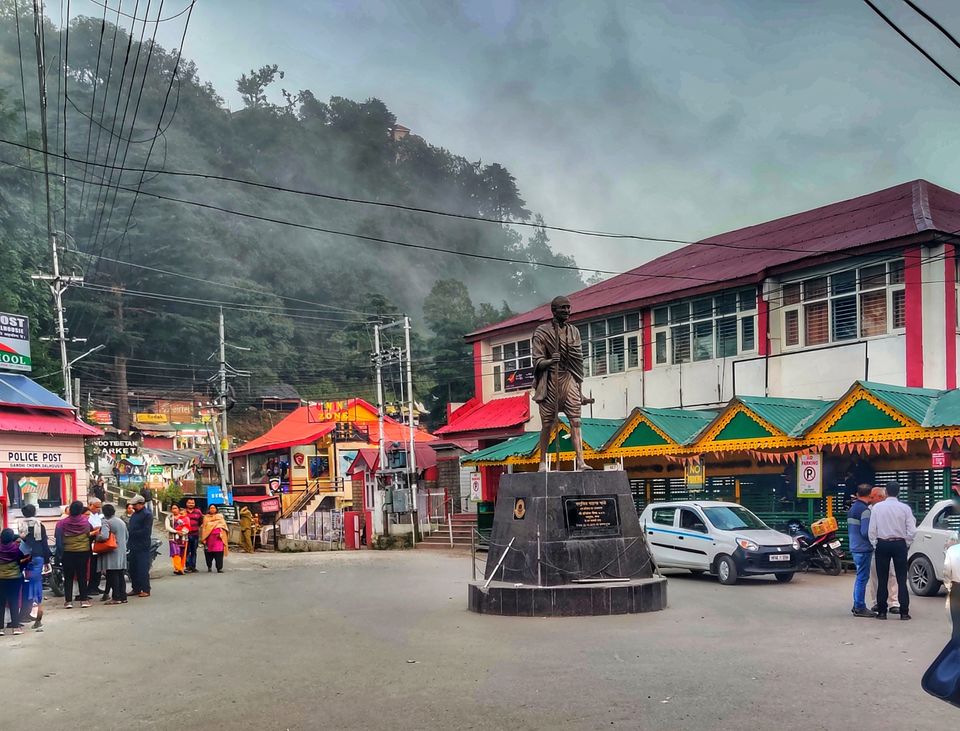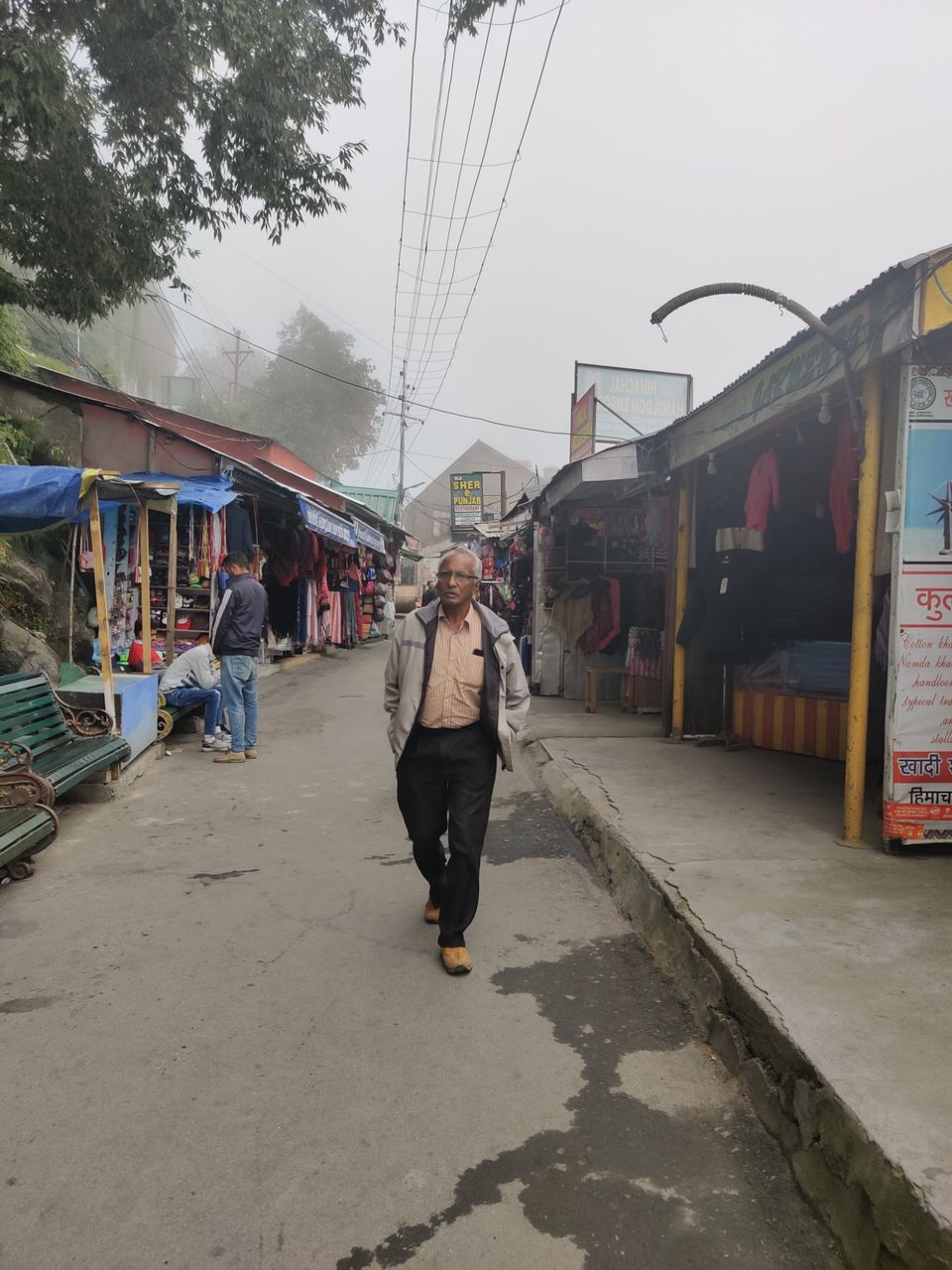 After breakfast we headed for Khajjar- mini Switzerland of India.. it is 2 hours journey.. 22 kms.. the road to Khajjar is one of the most beautiful roads.. though it was September but the road was filled with fog.. we also visited kalatop sanctuary before reaching Khajjar.. we reached Khajjar near 12 o'clock.. Its a Bowl shaped meadow , sourounded by Pines and deodars .. well that's not just this , one need to visit this place to feel how beautiful it looks to the sight wherever u see.A Lot of vendors will keep bothering you and also the adventure guys , and one thing one must do is Para Gliding (not for small hearts though) , they charge 1500 - 2000 Rs for a trip , They will take to back to a hill on there jeep and a then to take off point , one two three and run like hell , before u are on the cliff u will realize u lost contact with ground and actually all over in the air ... Amazing butterfly ousting feeling .. after 10 odd minutes on air and then landing in khajjiar .. great feeling , few improvements needs to be seriously done to the site and that is cleanliness .. rest place is just awesome......a outstanding cottage in the midst of it all...no wonder it is referred to as a mini Switzerland in India. Though I went at a time when the snow has melted..still it was worth it! Do experience having maggi and hot tea on the snow... its tingling! But it is better if you spend maximum 2 days as otherwise you might get bored depending upon your company and travel style. I stayed for 2 days but not at the cottage as that was expensive. Do not entertain the vendors when you walk around on the valley. Do not miss out walking on the adjoining narrow jungle trail..! We also visited panchpula waterfall which is 6 km from the Dalhousie town..Surrounded by a cover of fresh, green pine and deodar trees, Panchpula is a waterfall, and an amazing picnic spot in Dalhousie. The spot where five streams come together...Panchpula's main stream supplies water to the various localities of Dalhousie. After Panchpula we directly headed to Macleoad ganj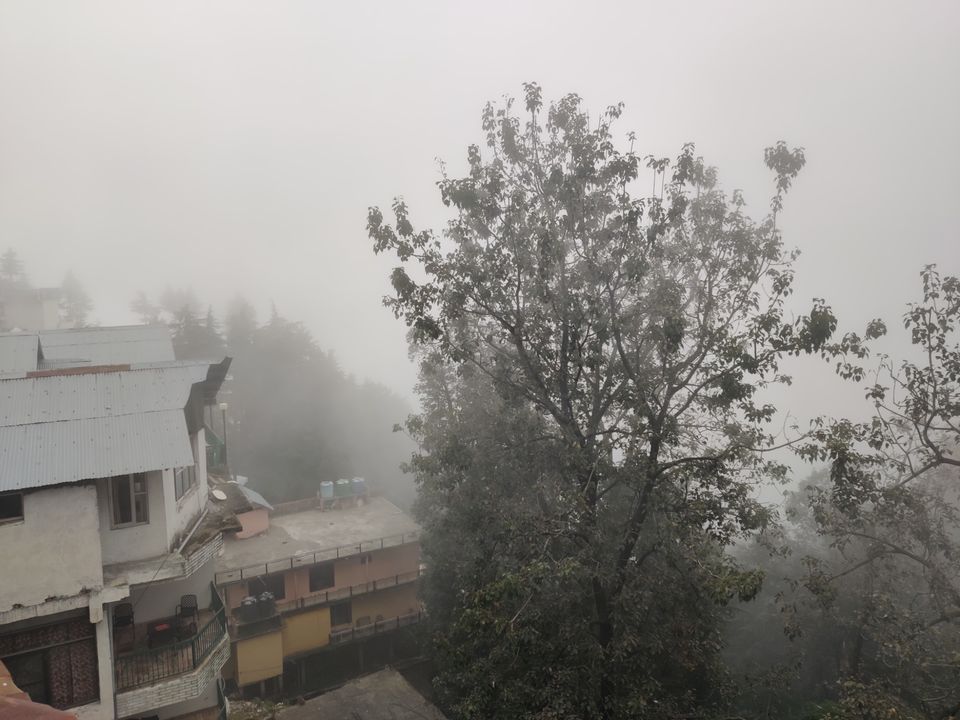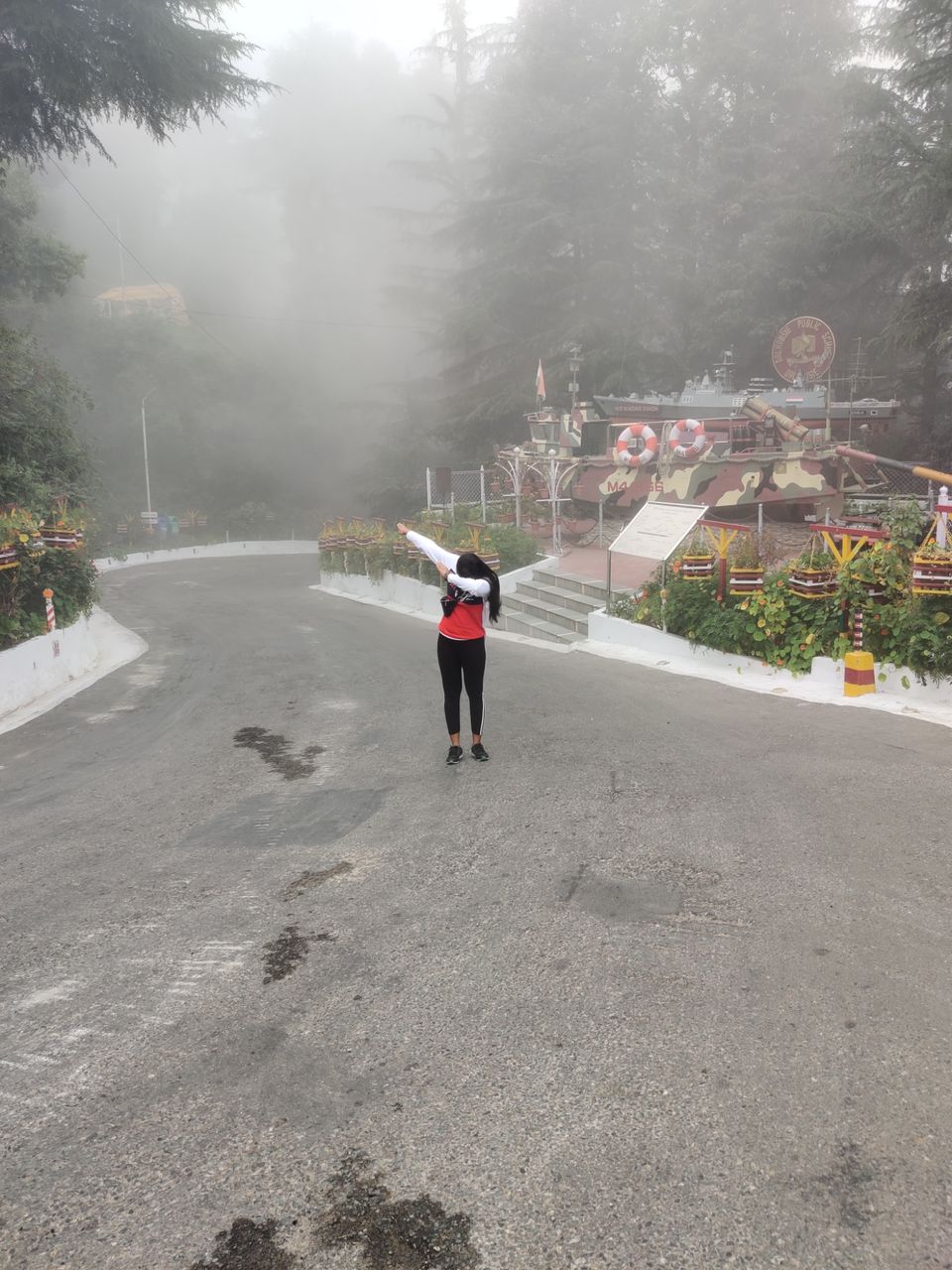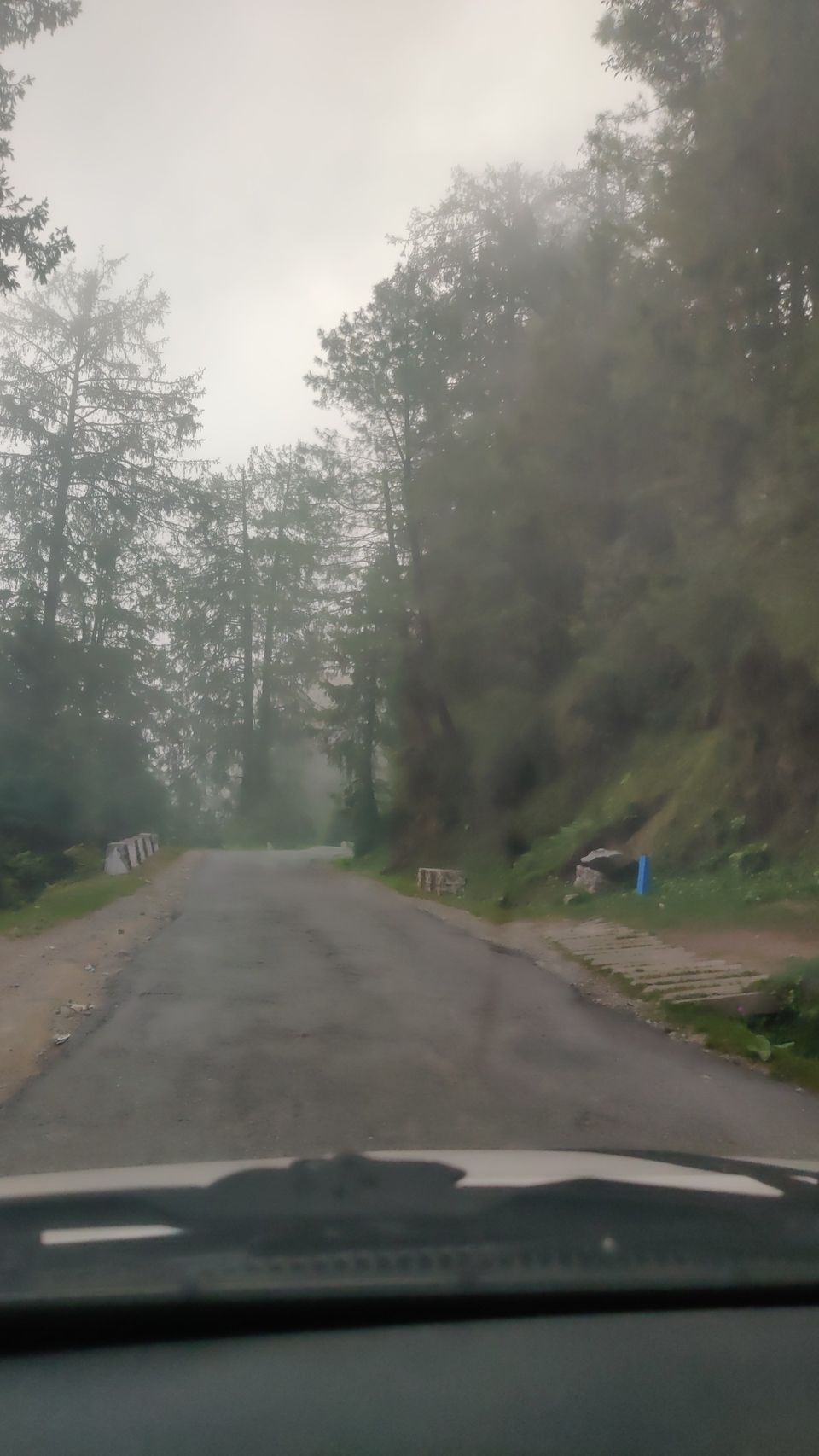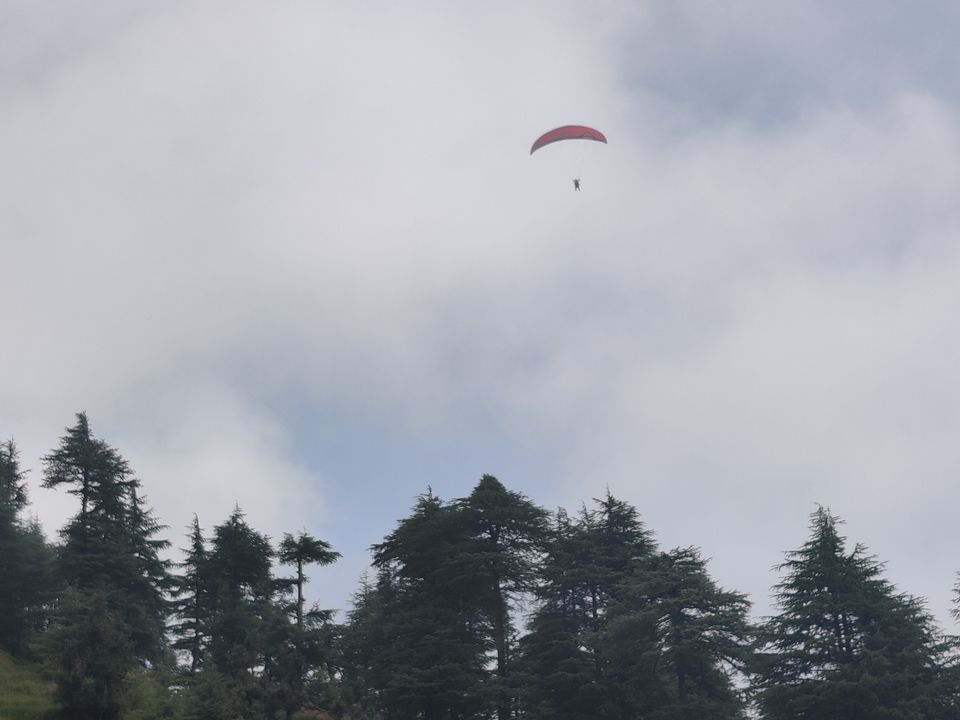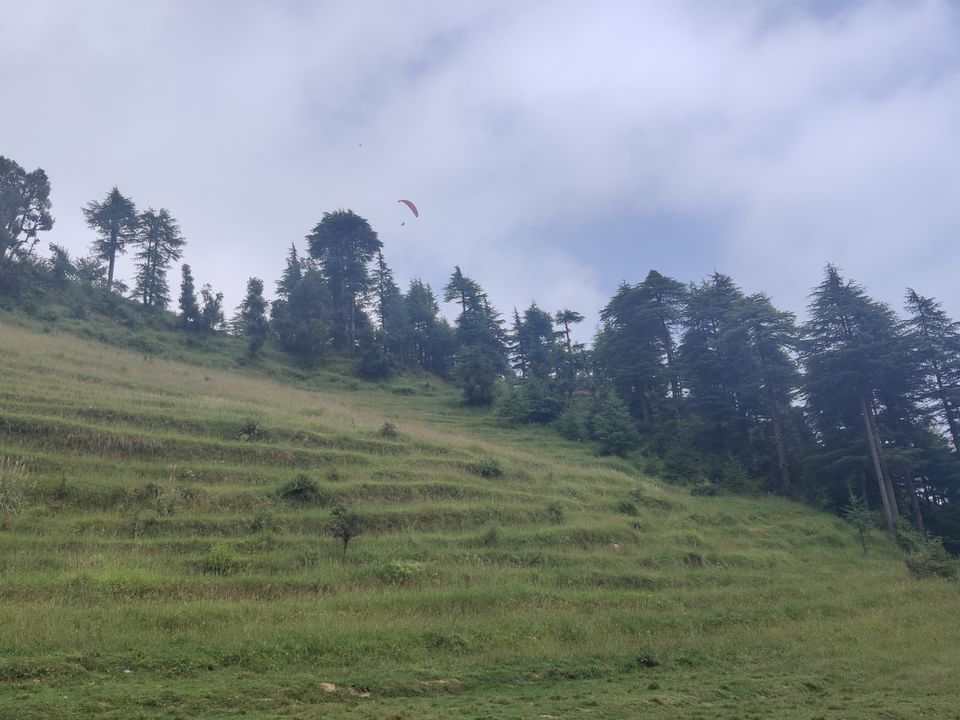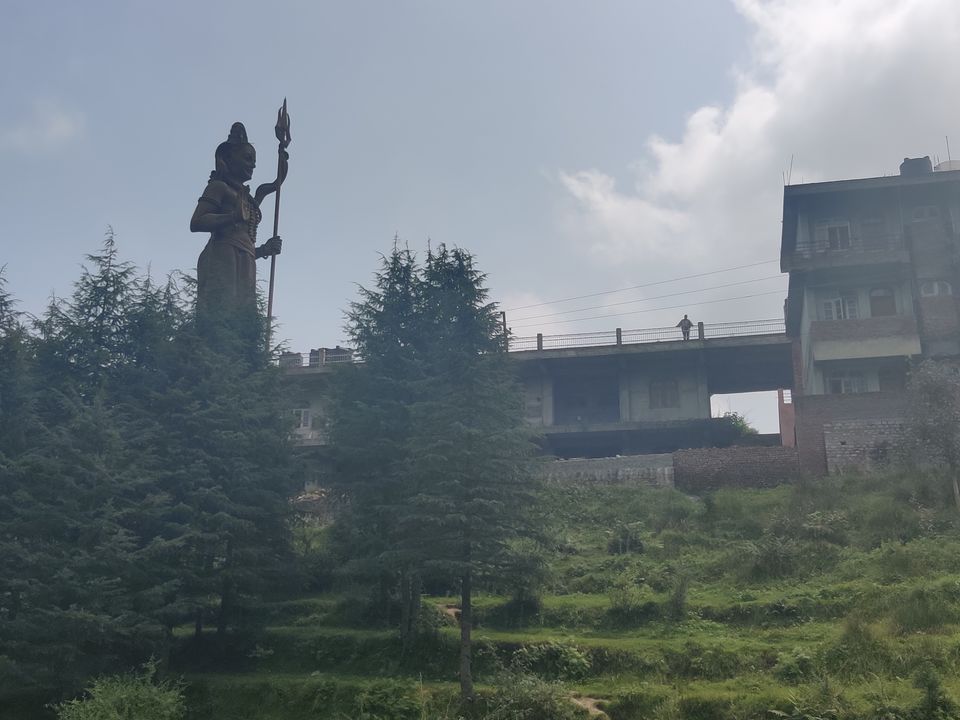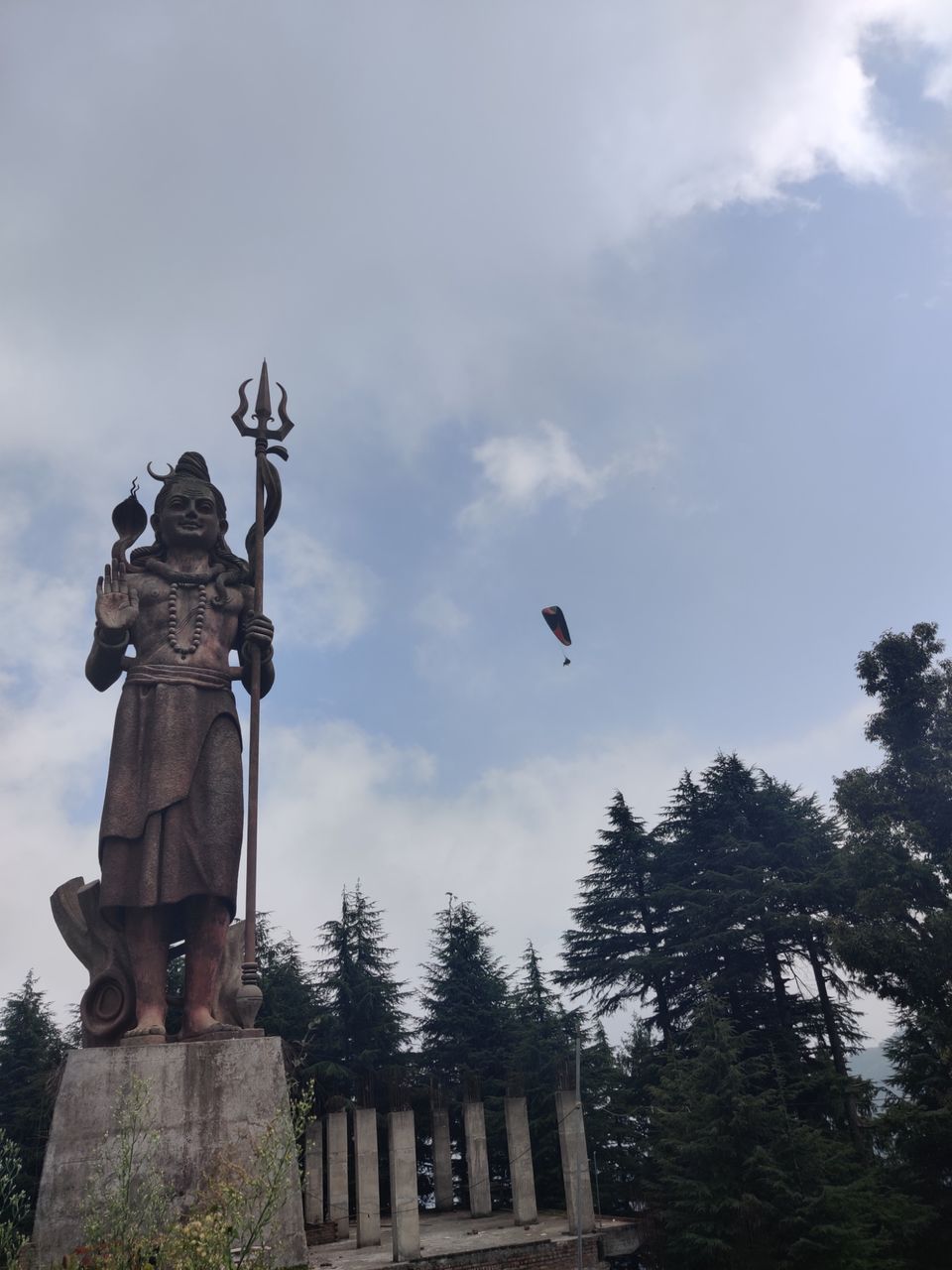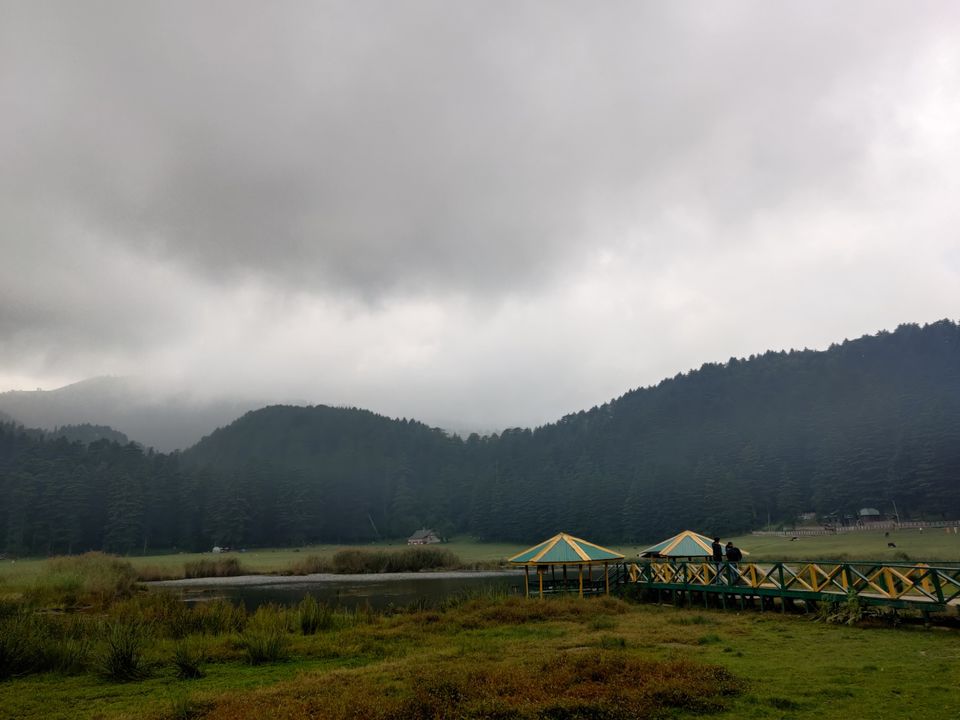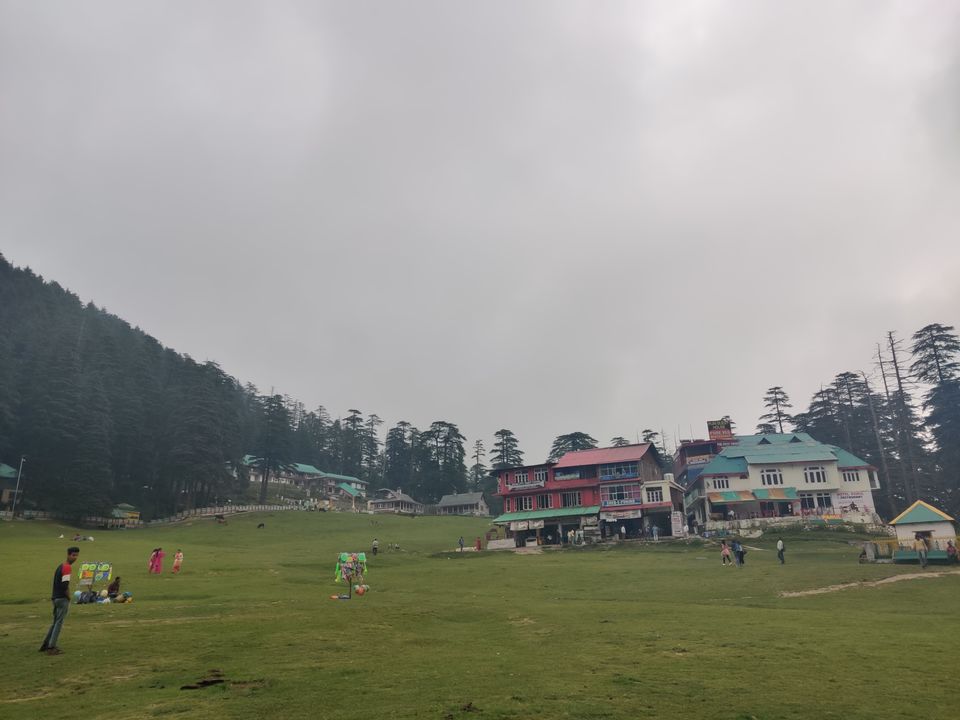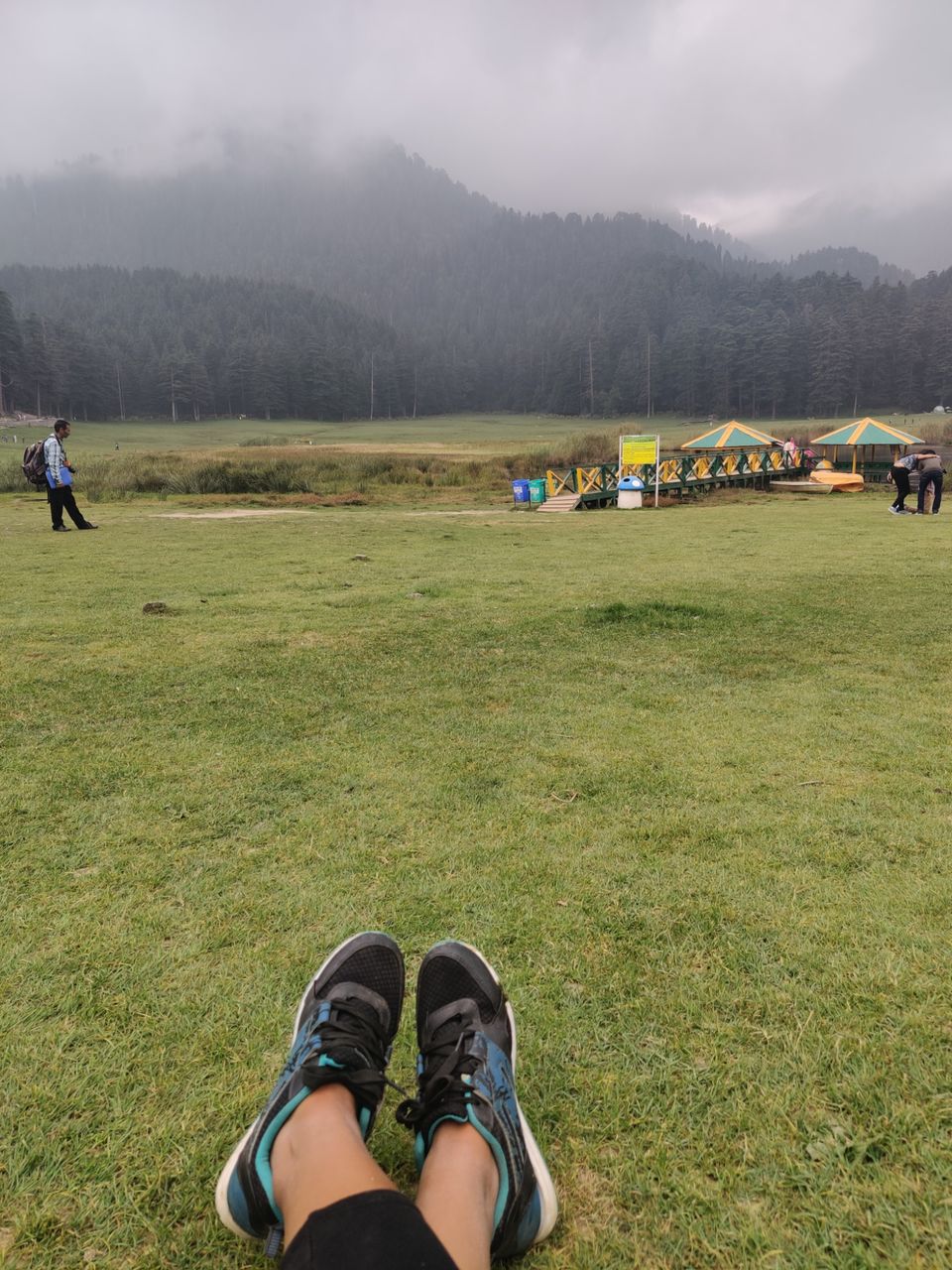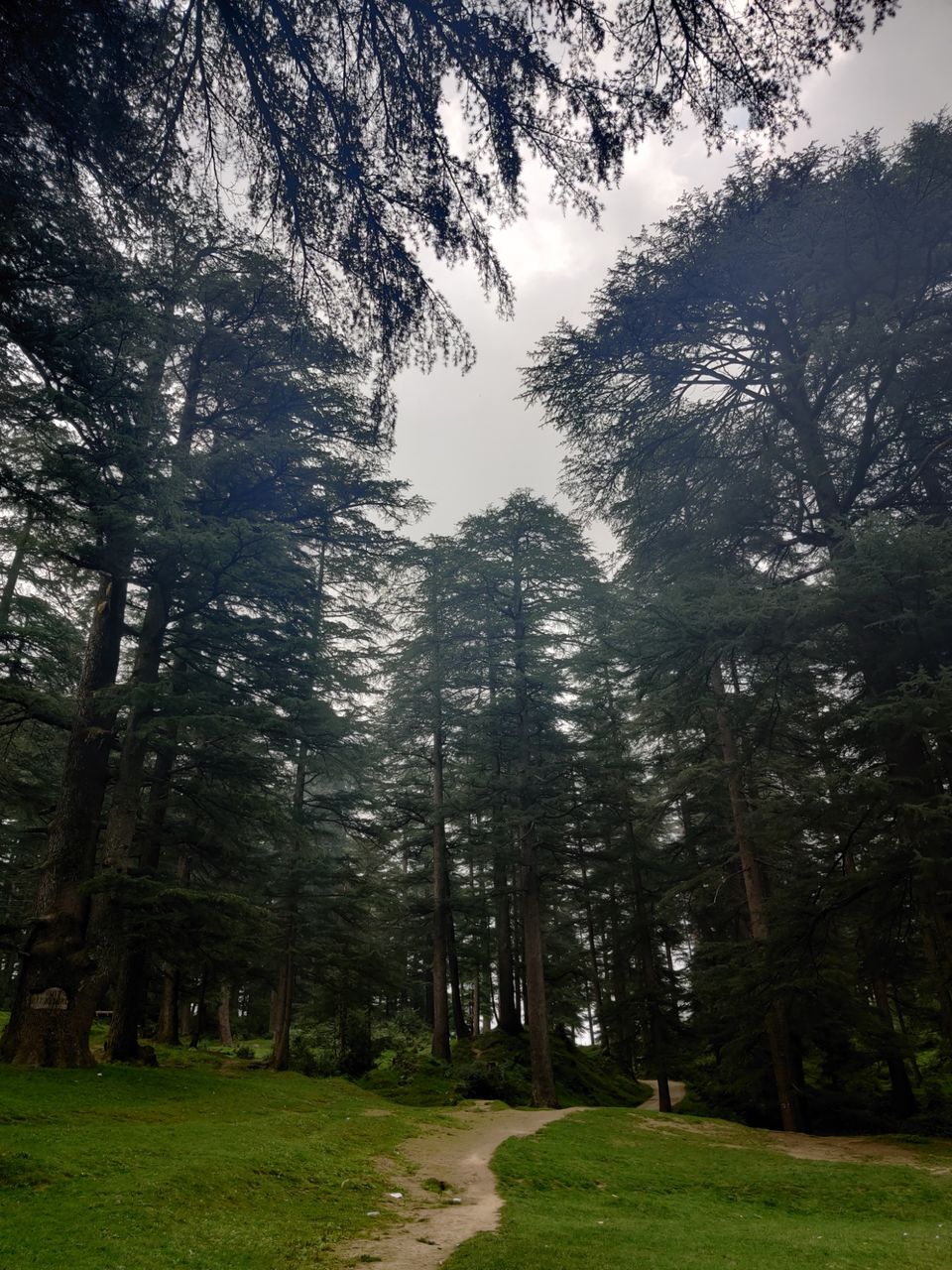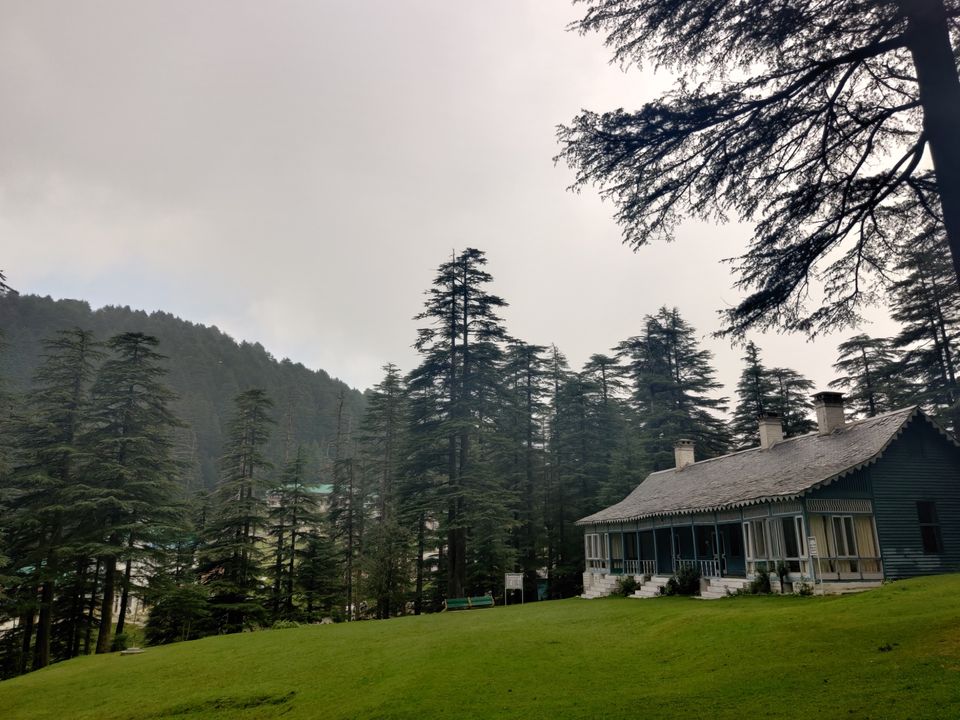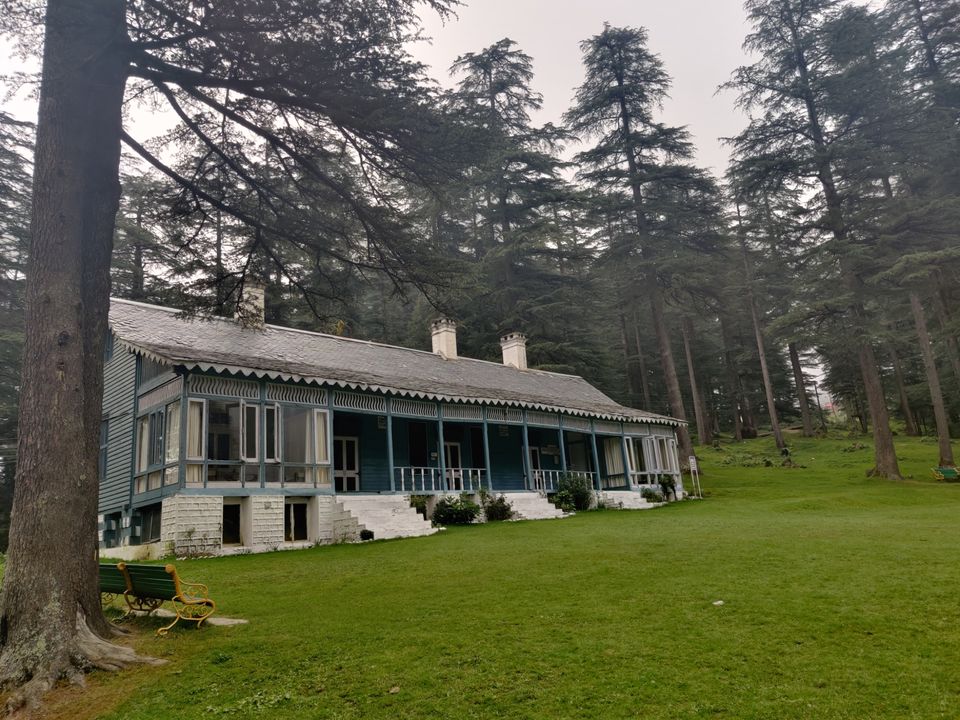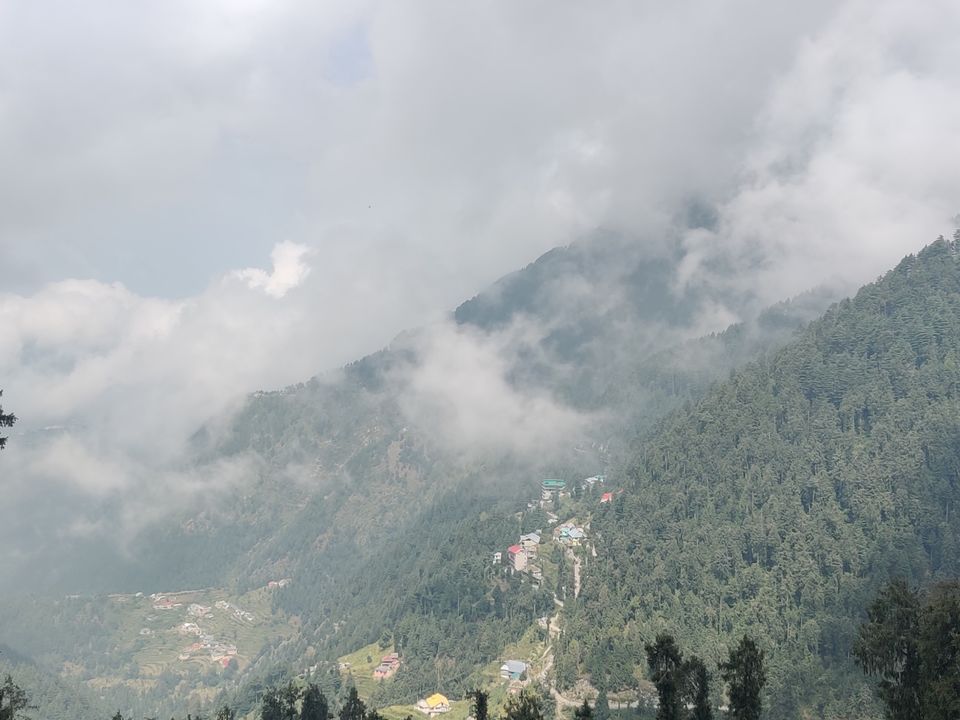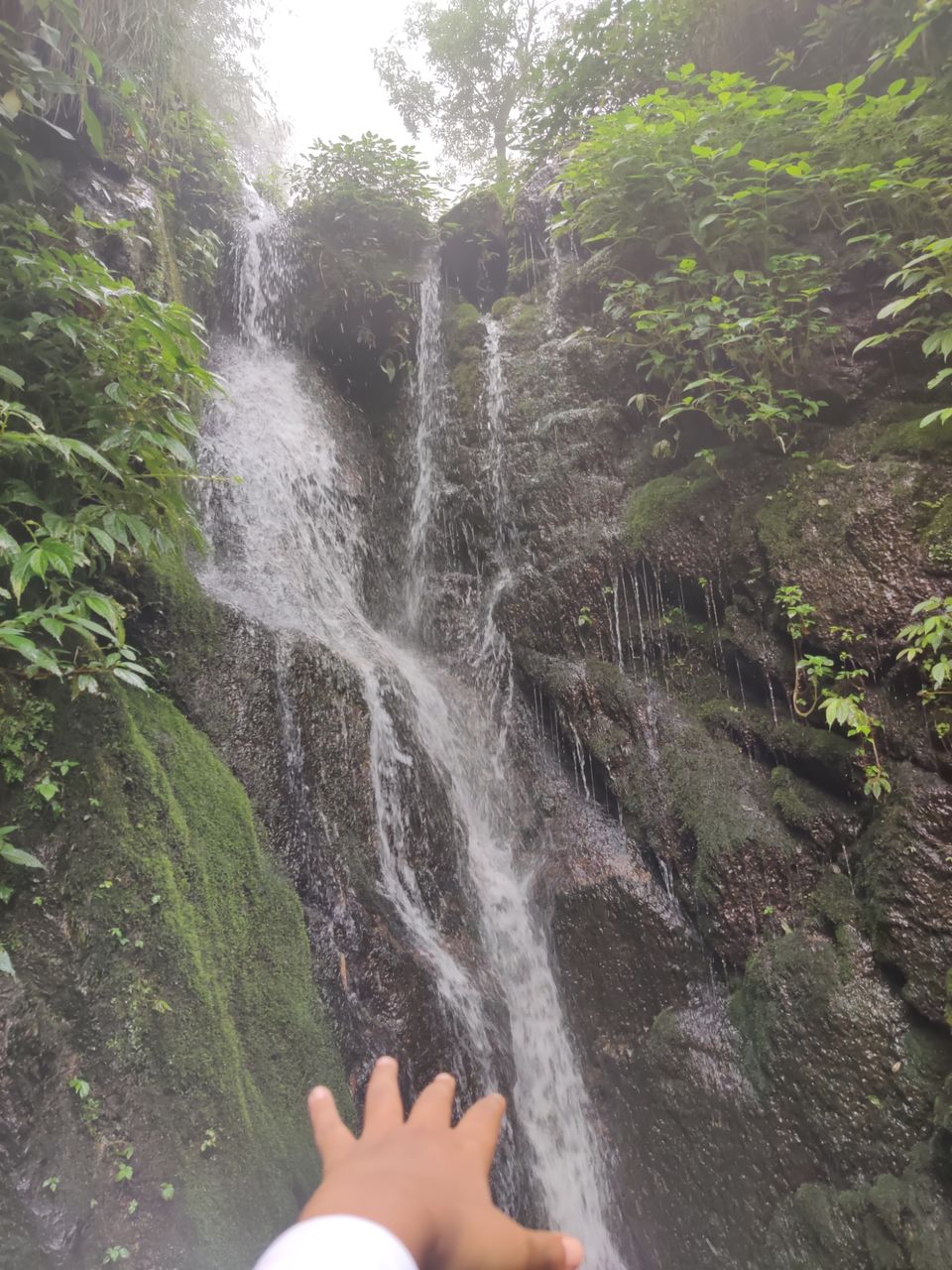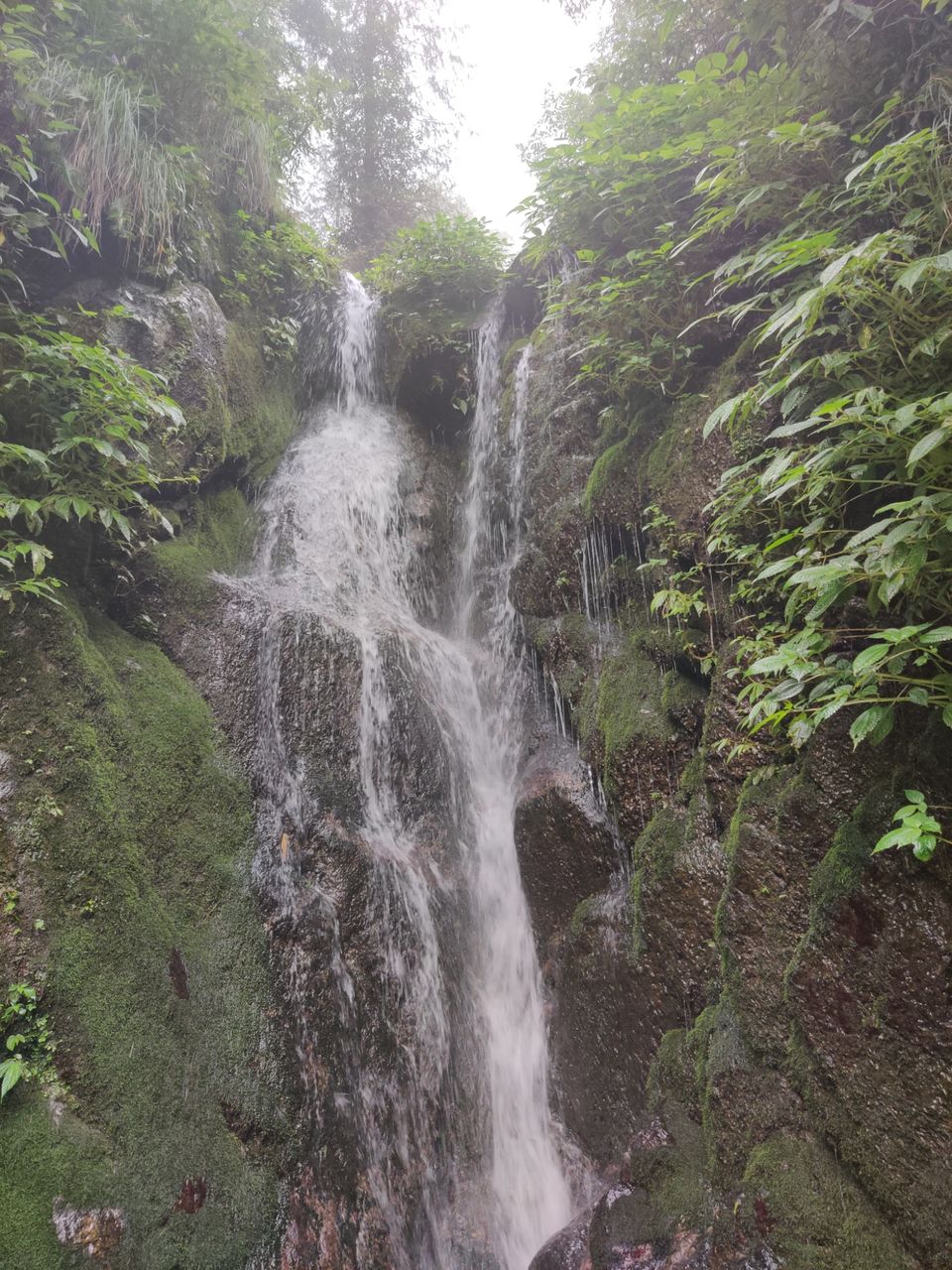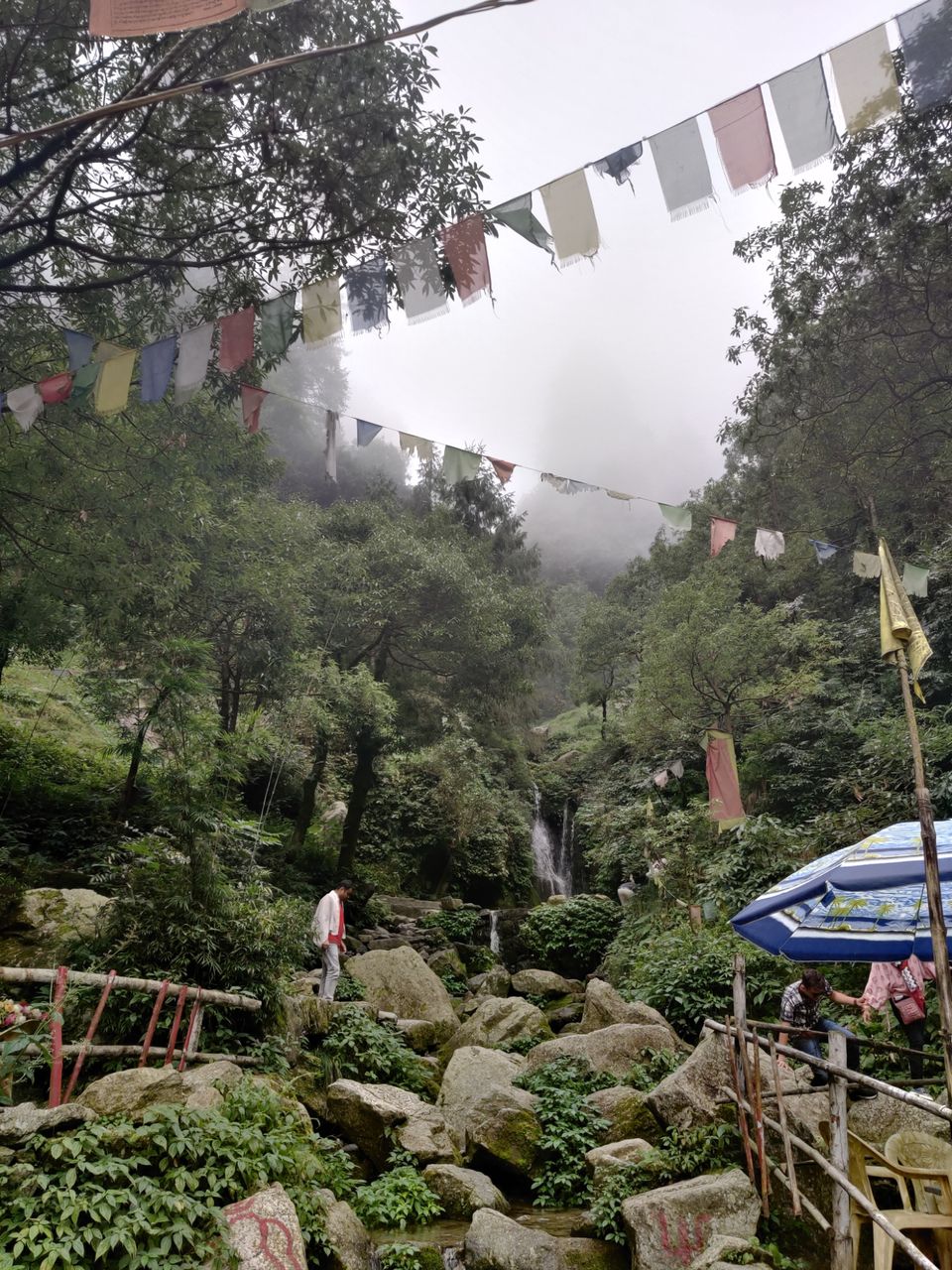 We headed out for Dharamshala after breakfast.. we decided to stay that at MacLeod gunj not is Dharamshala.. it's 120 km away.. almost 4 hours journey.. we reached there by the noon... After lunch i decider to explore this town by walking.. i always believe that to know a place more you shold explore by walking.. we stayed near bhagsunag main chawk... This place has a hippie vibe.. a lots of tourists comes here.. i met with a sweet Jews couple there.. don't forget to enjoy to have some cinnamon bun, caramel cake and coffee in German bakery near bhagsunag main Chawk.. i also went to bhagsunag temple.. it's arround 500 meters walk from the Chawk.. you can really find some good stuffs along the way..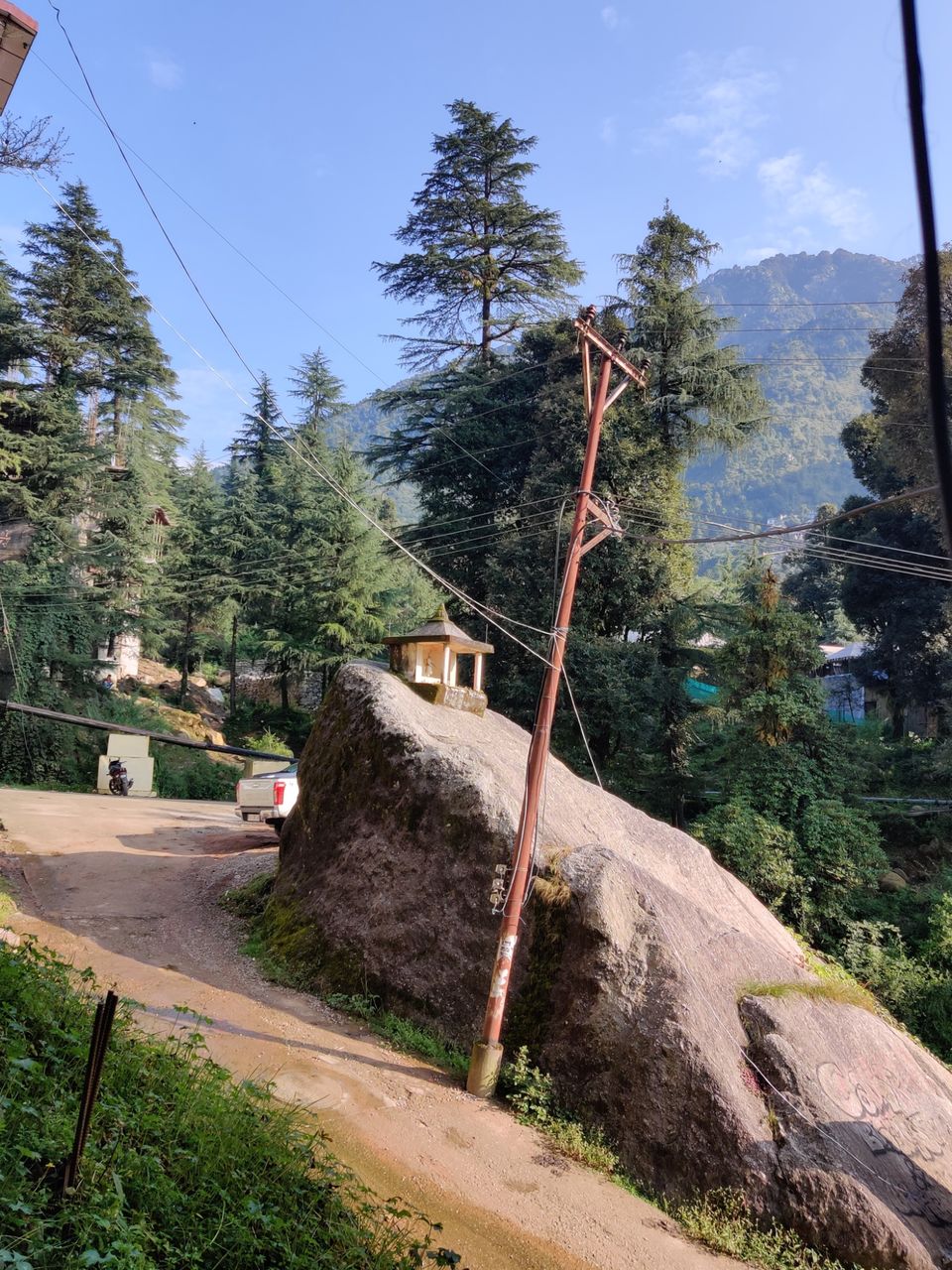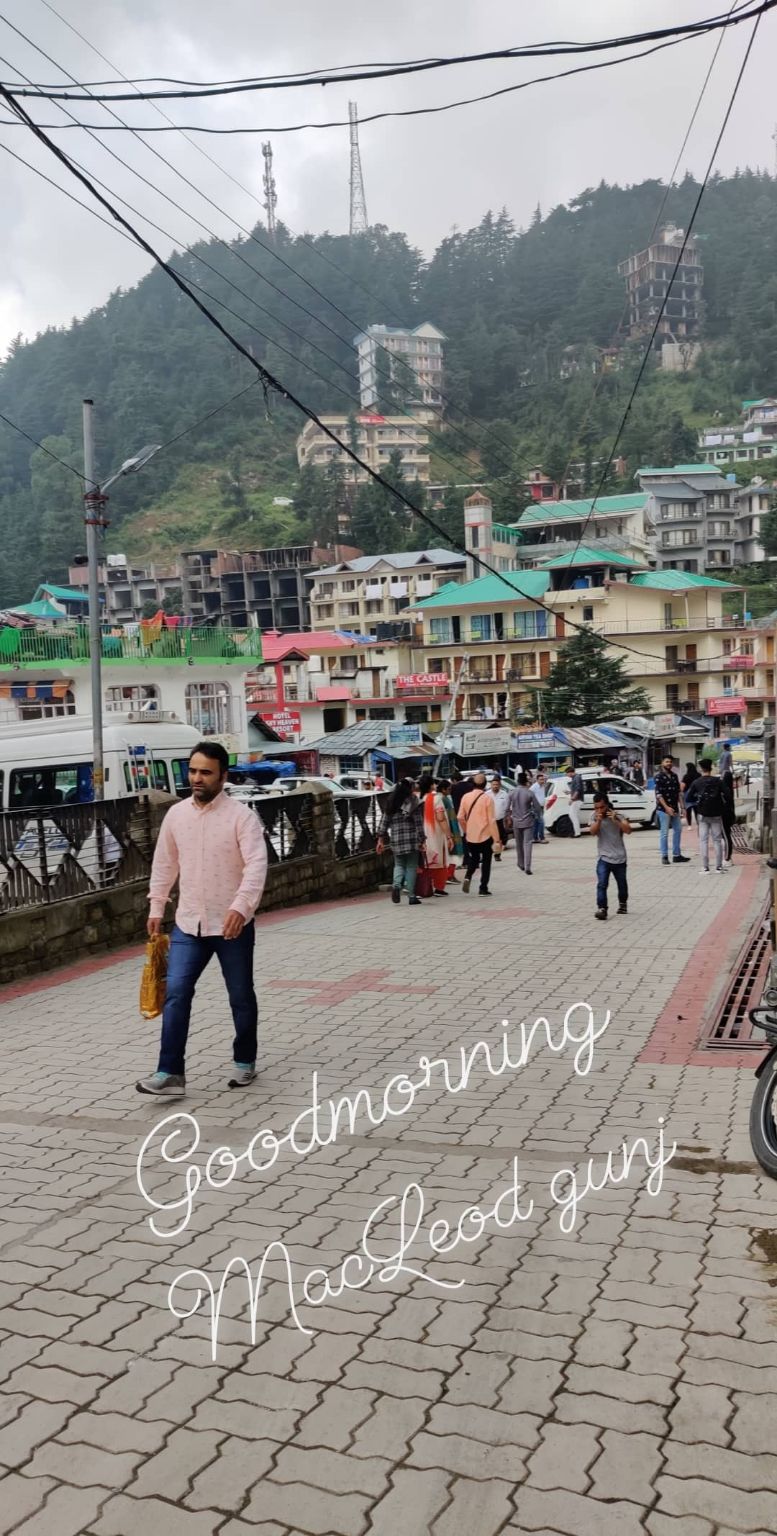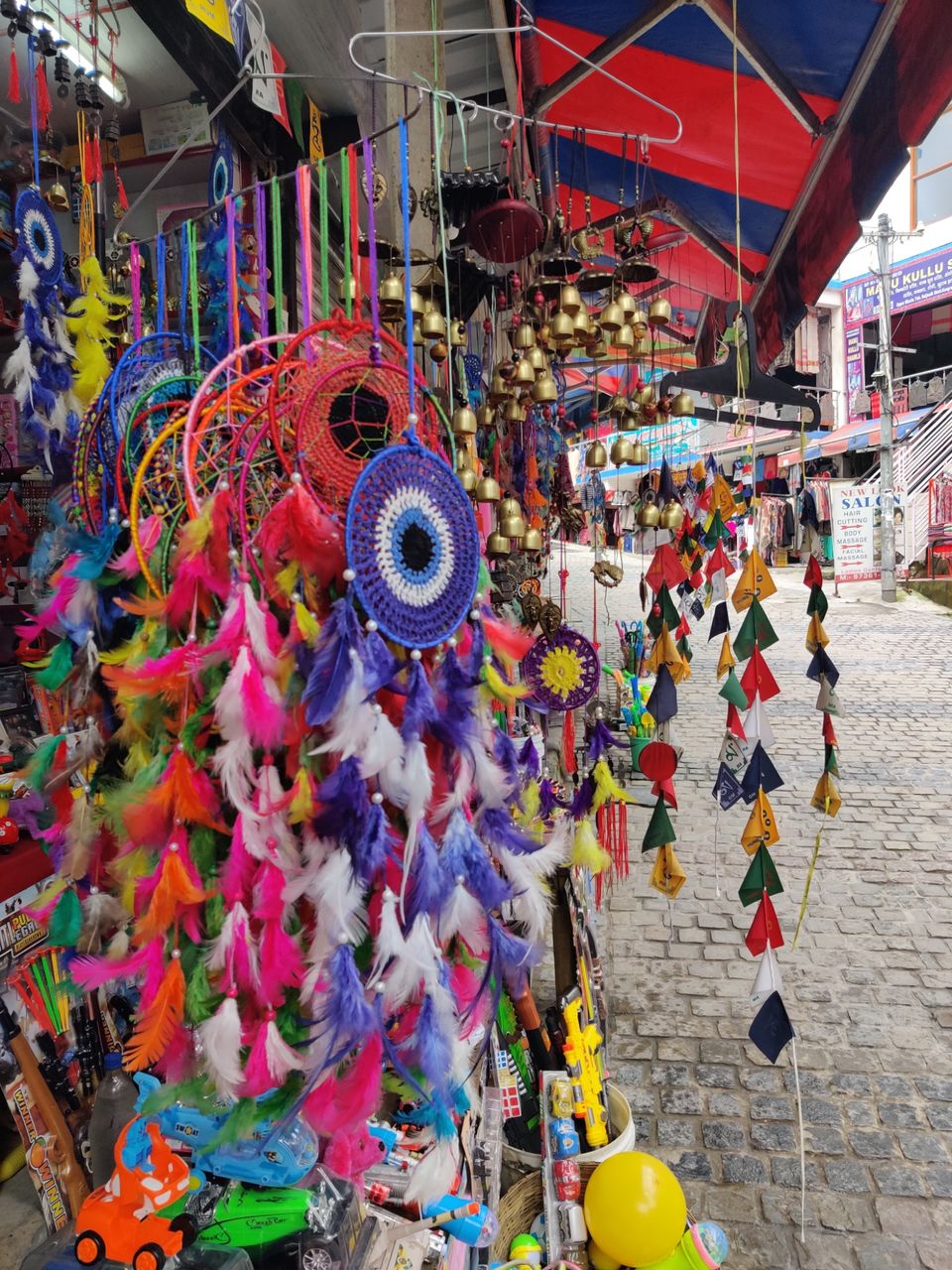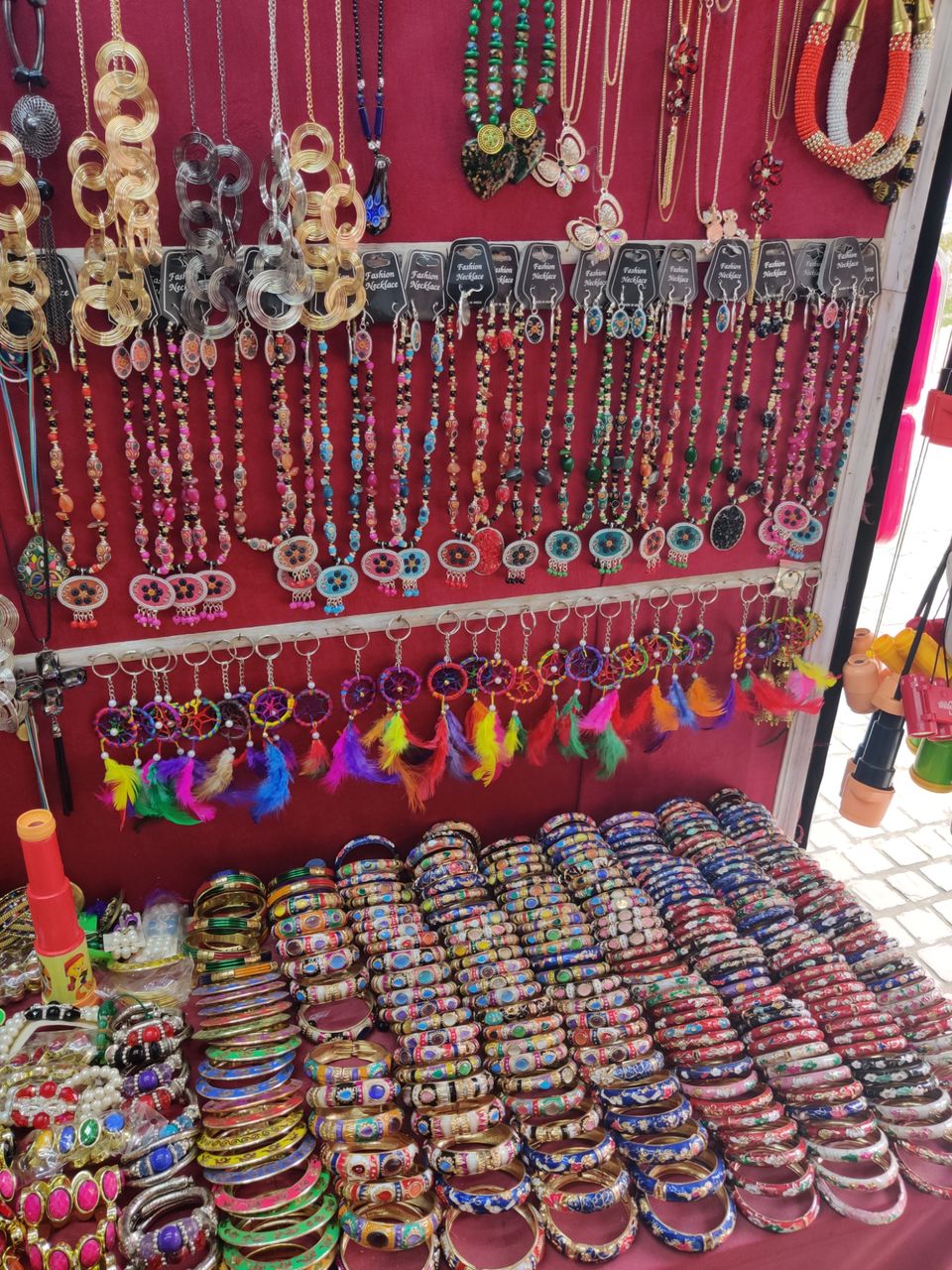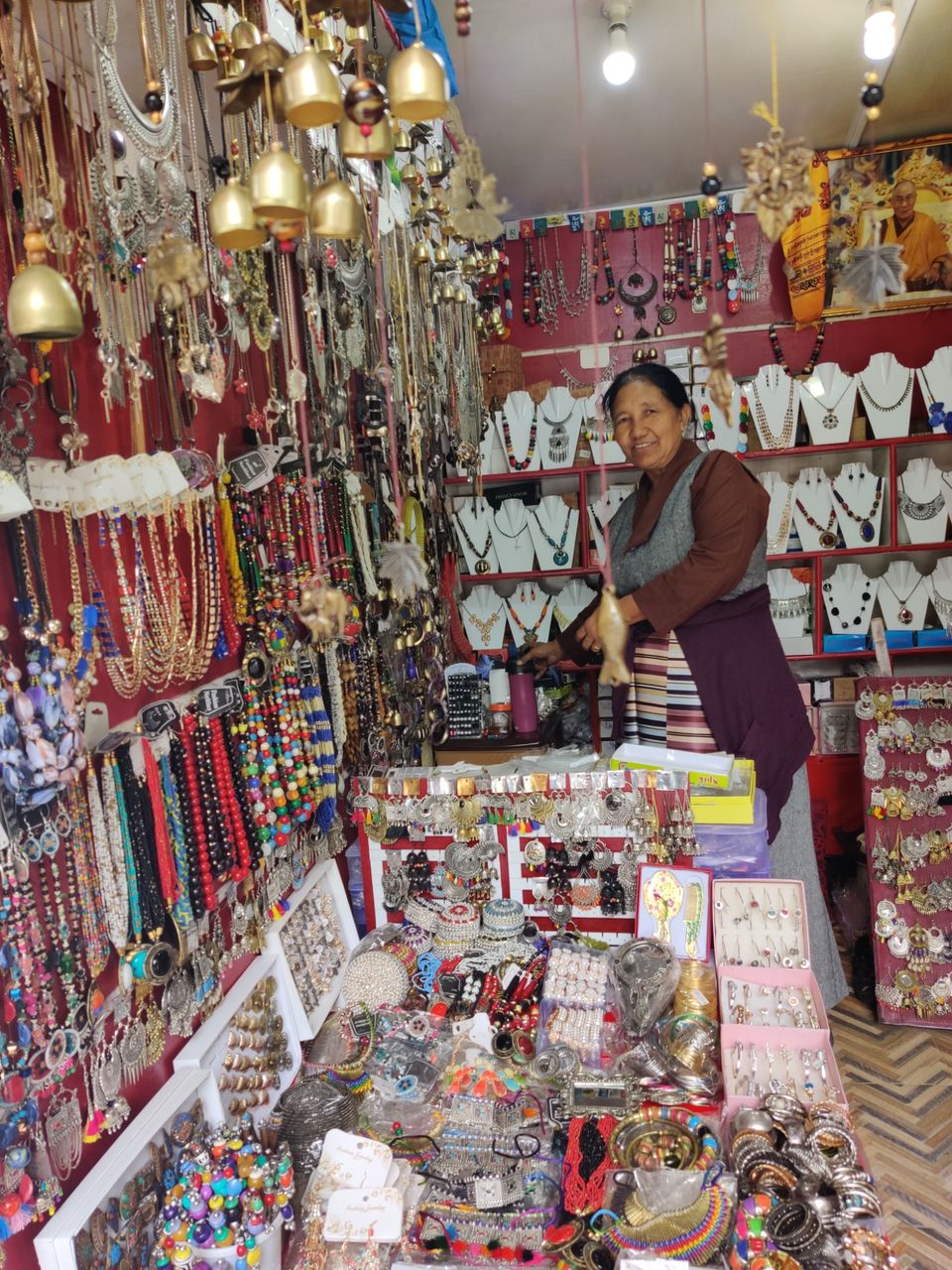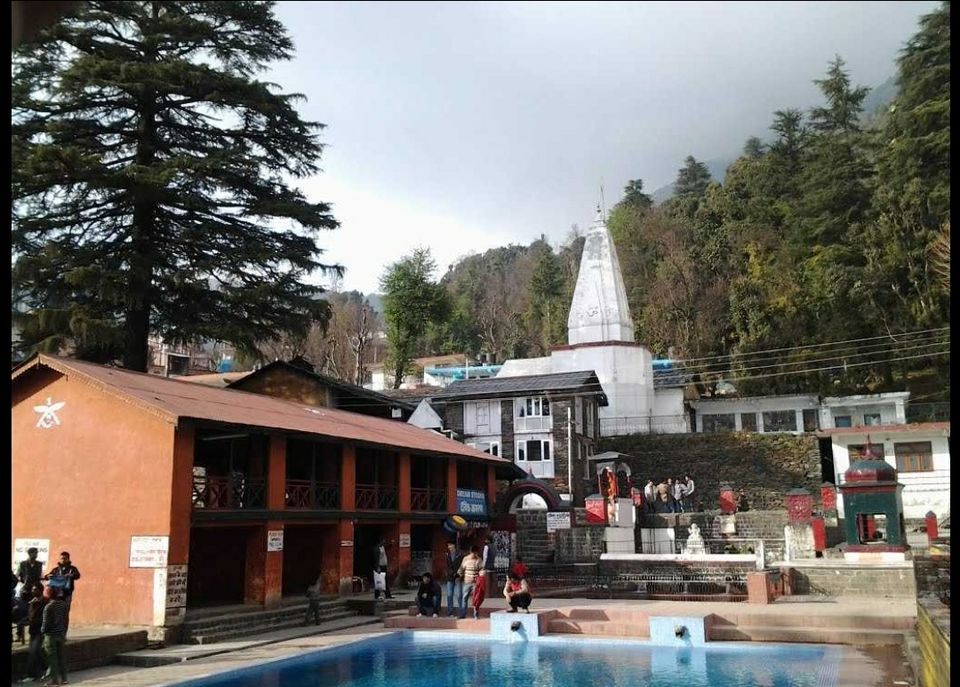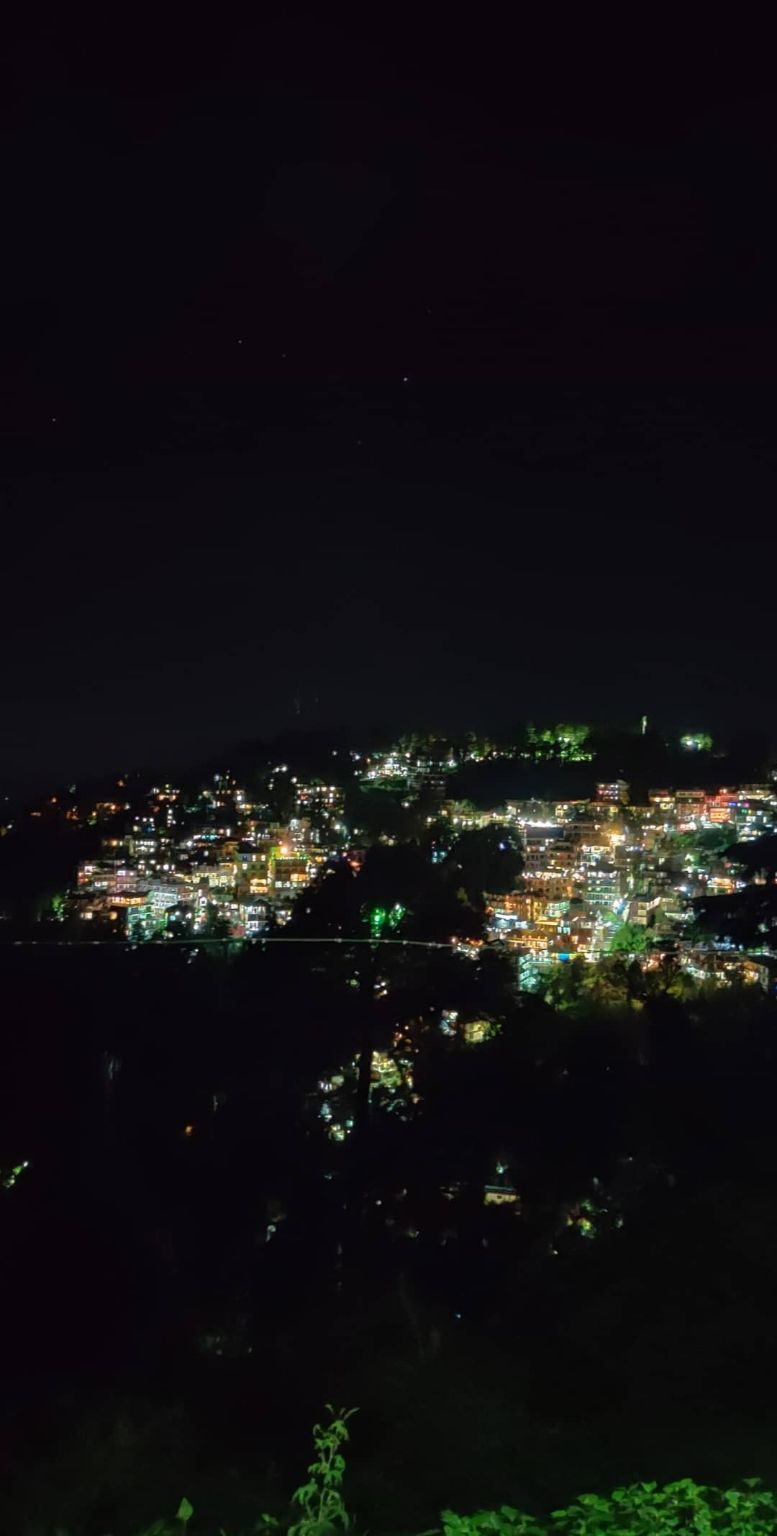 The next day we spent sightseeing Dharamshala and Mcleodganj.. first we went to Namgyal Monastry.. Overlooking the mountain ranges of Dhauladhar, the Namgyal Monastery is situated within the Tsuglagkhang complex. This complex also is the proud home to the residence of Dalai Lama, among various other shrines, temples, bookstores, souvenir shops etc. Near this monastry is the main market of Mcleodganj.. One can find a number of Buddhist and Tibetan sovereigns, and collectibles in Mcleodganj. You can shop for Tibetan carpets, Thangka paintings, jewellery, artifacts, handicrafts, books on Tibet and more.
After that we headed for Bhagsu Waterfall. Set amidst lush greenery and dreamy sceneries, in an pristine atmosphere, are these falls with much grandeur and breathtaking beauty, that one just cannot miss, while in the area.
Next destination is Dharamshala Cricket Stadium. Nestled in the lap of the majestic Himalayan mountain range lies the quaint little Dharamshala Cricket Stadium. Located at the height of 1,457 meters above sea level, it is one of the highest sports grounds in the world.
Next is St. John's Church. This neo-gothic church was built in 1852 and is one of the most important churches in Himachal Pradesh. Located near Dharamshala and on the way to Mcleodganj , this church was built in dedication to John the Baptist. We left 2 points.. 1) dal lake and 2) Naddi view point.. but this point all of a sudden it started to rain.. we reached dal lake.. but didn't go out becouse of the rain.. so we decided to return back to our hotel..
After covering all this we were almost dead.. after came back to hotel just had dinner and buzzed off..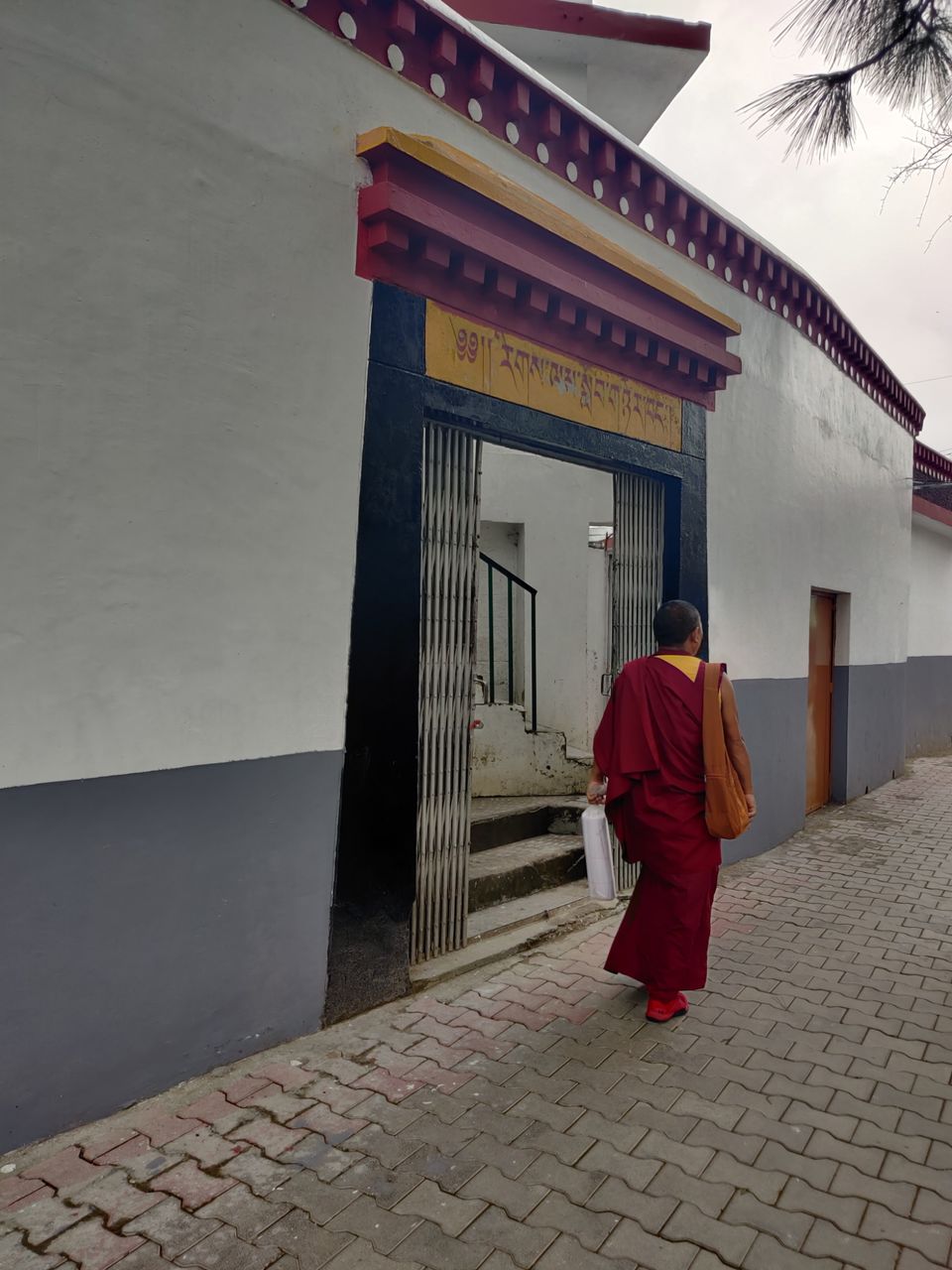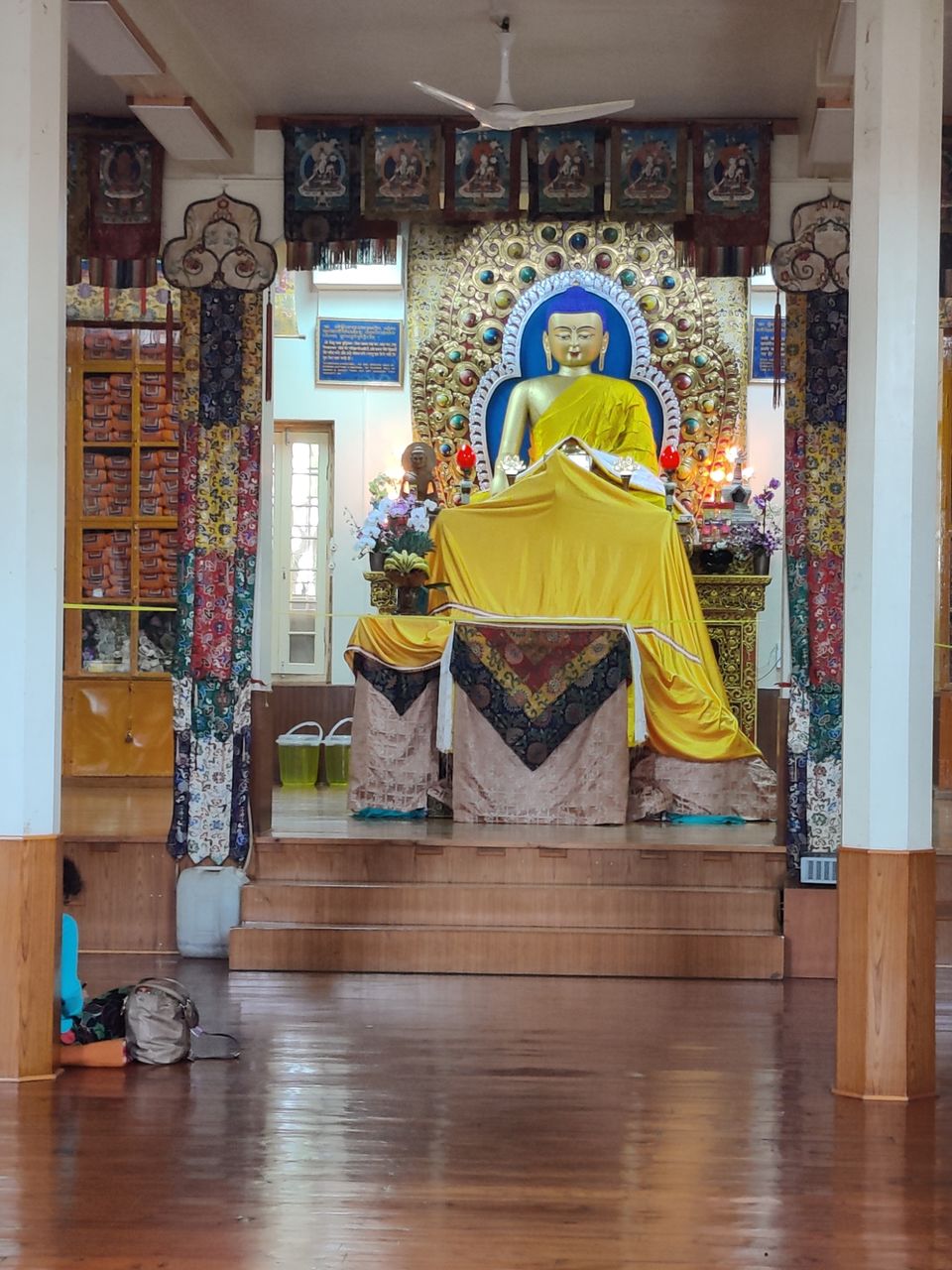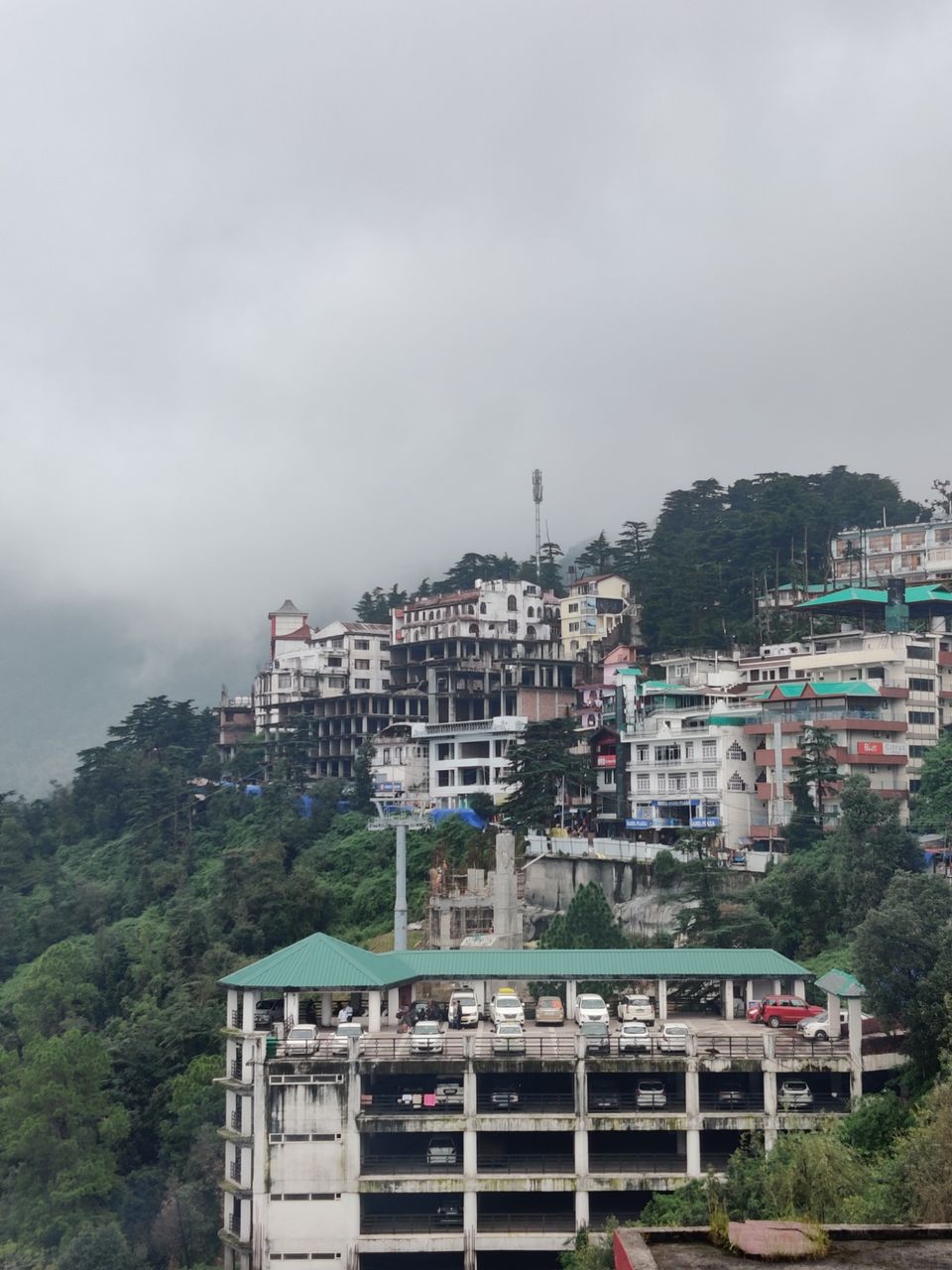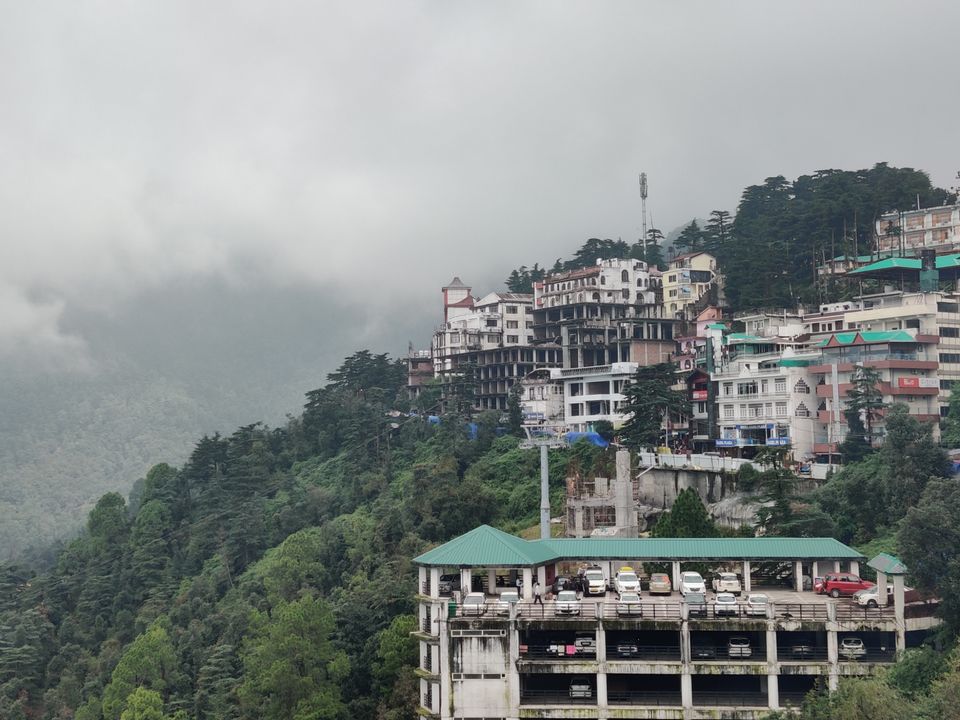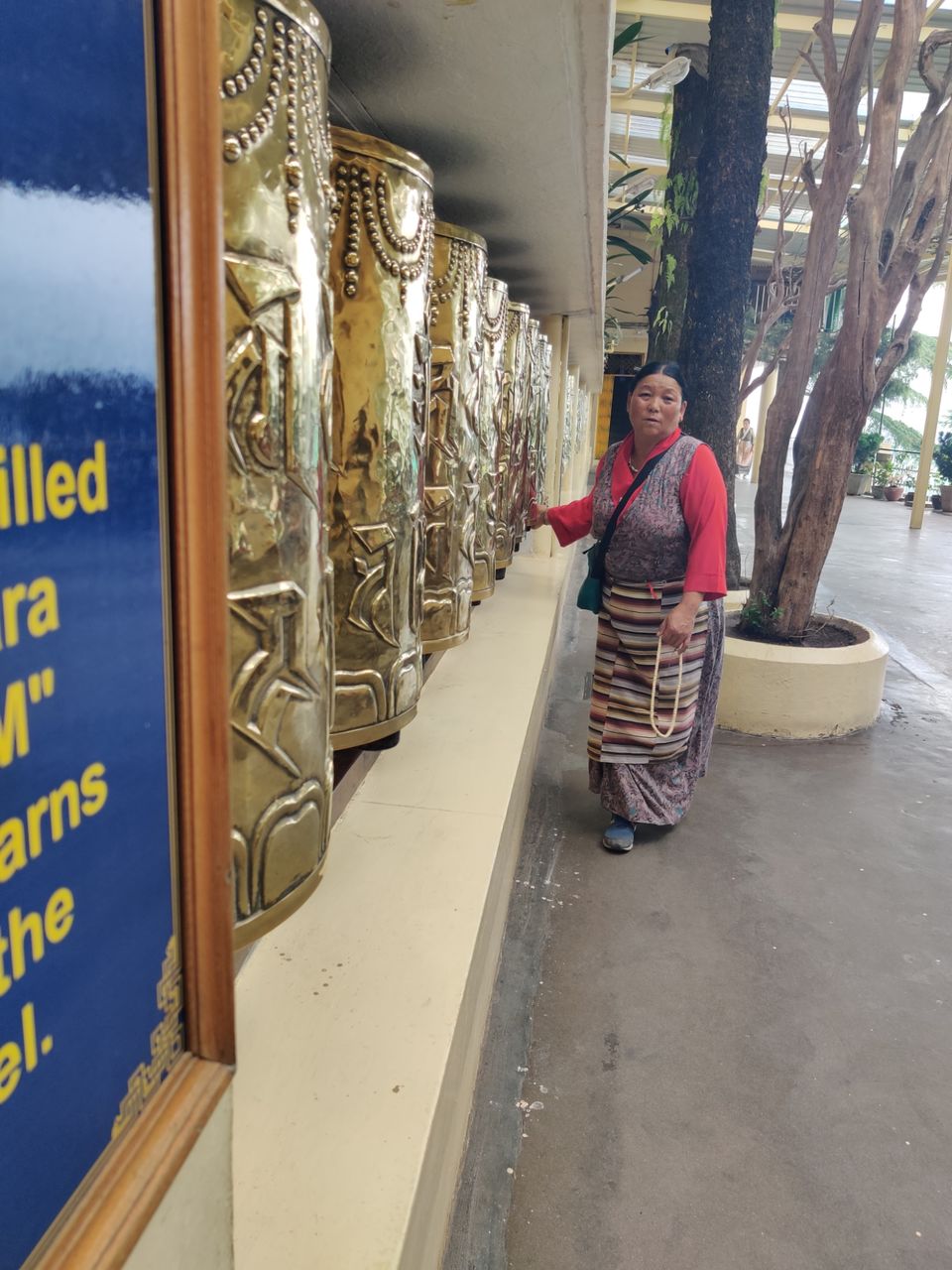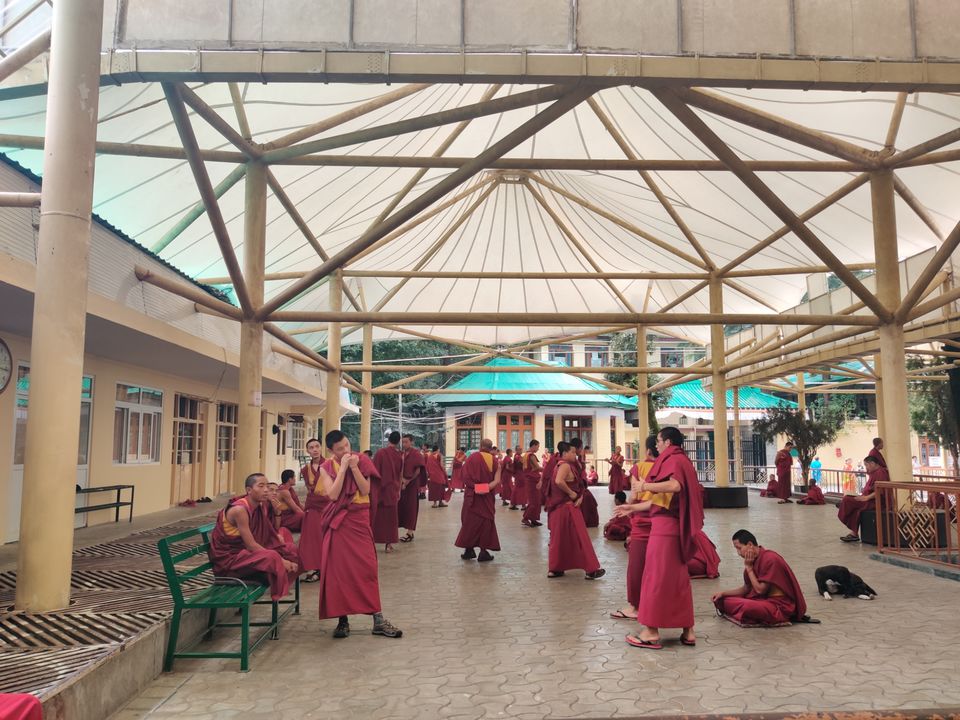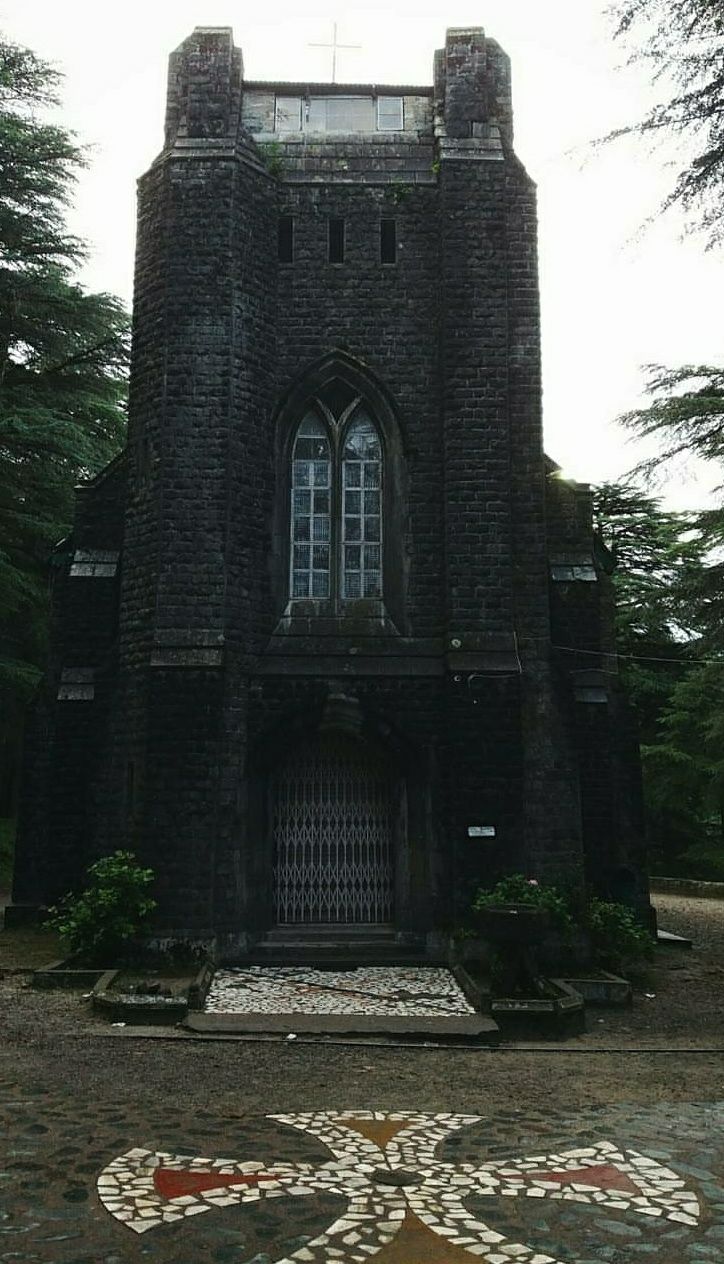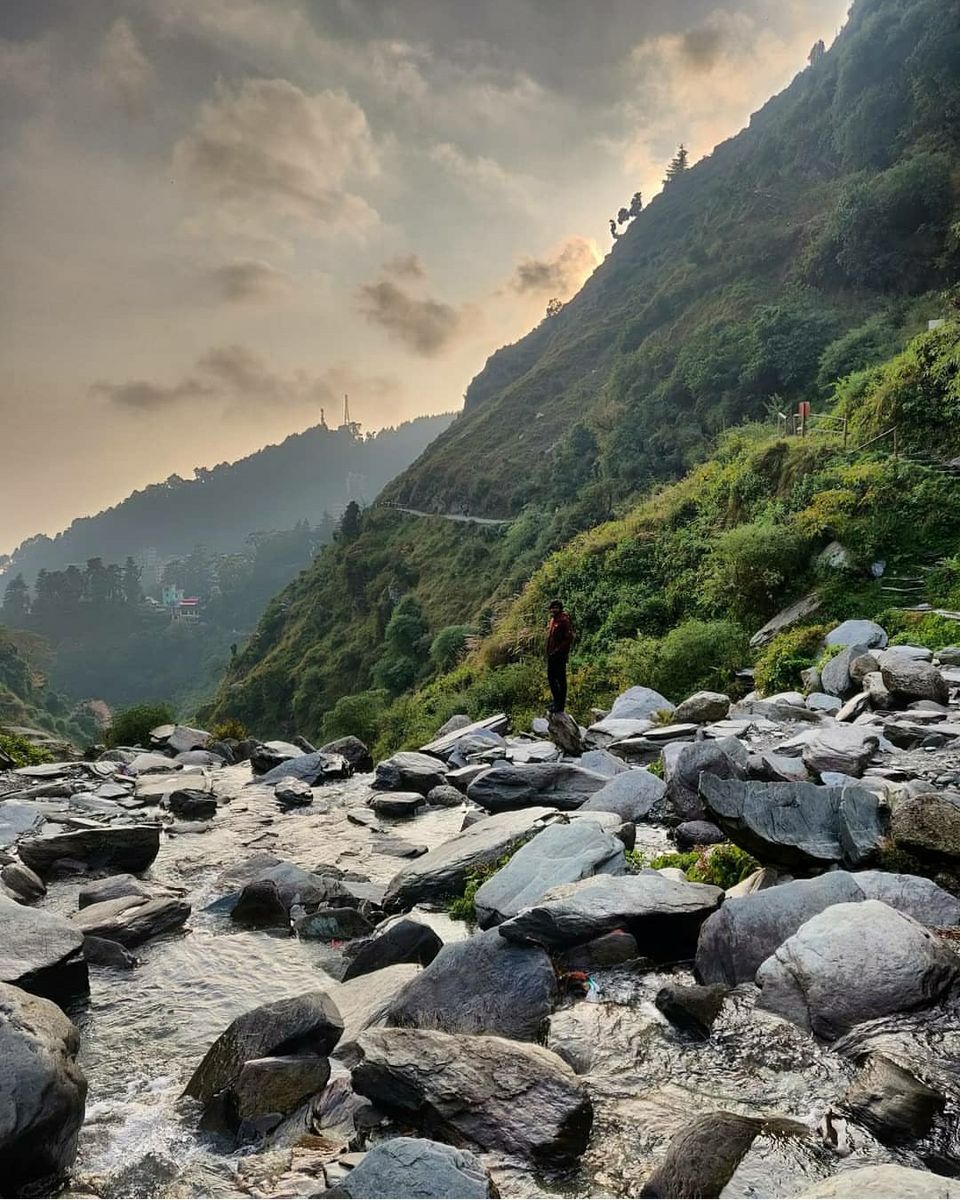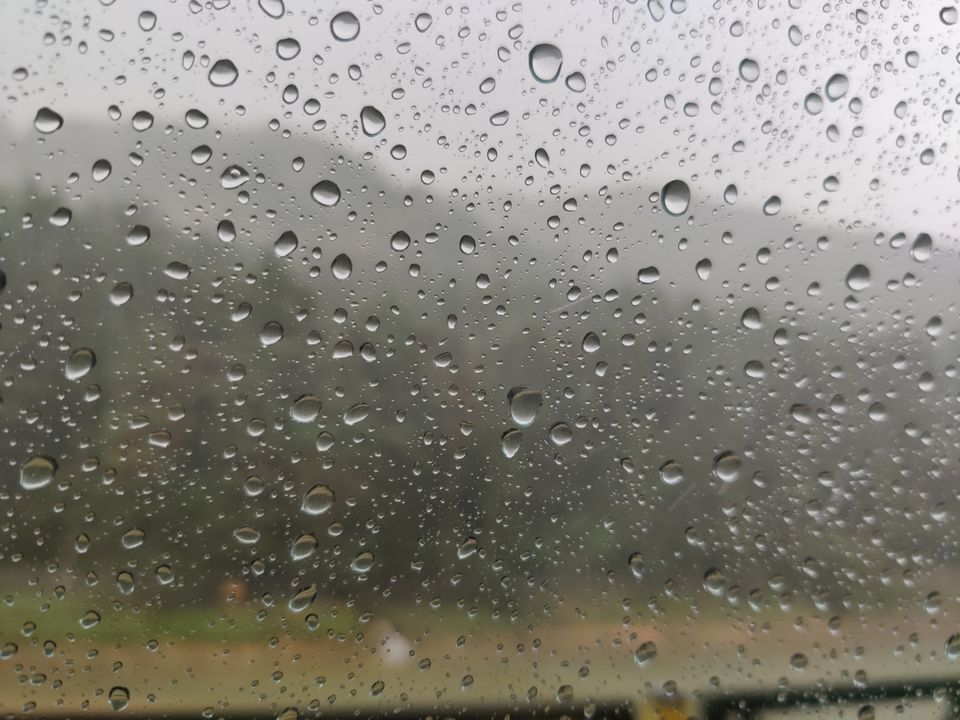 It's time to head back to jammu. before heading back we decided to finish our unfinished job.. we decided to go to dal lake and naddi..
Dal Lake: Having taken its name from Kashmir's Dal Lake, the Dal Lake in Mcleodganj is a mid-altitude small lake in Himachal Pradesh. Located in the Kangra district, this is a beautiful spot for one to visit. The lake is surrounded by beautiful deodar trees which add to the beauty of the lake. There is a small temple on the bank of the lake, making the spot sacred. Head here on your trip to Mcleod to enjoy the serene environs.
Naddi View point: Perfect location to view massive Dhauladhar Range at such a close distance, no walking or trekking involved, no more stress on knees! , The view is subjected to weather. It's mostly cloudy at this point. Enjoy food bites in cafes around with serene beauty of the Himalayas at stone throwing distance...
Then we were off to Jammu.. best things never stay forever... our whole week's journey came to an end.. from jammu we took flight to Delhi..