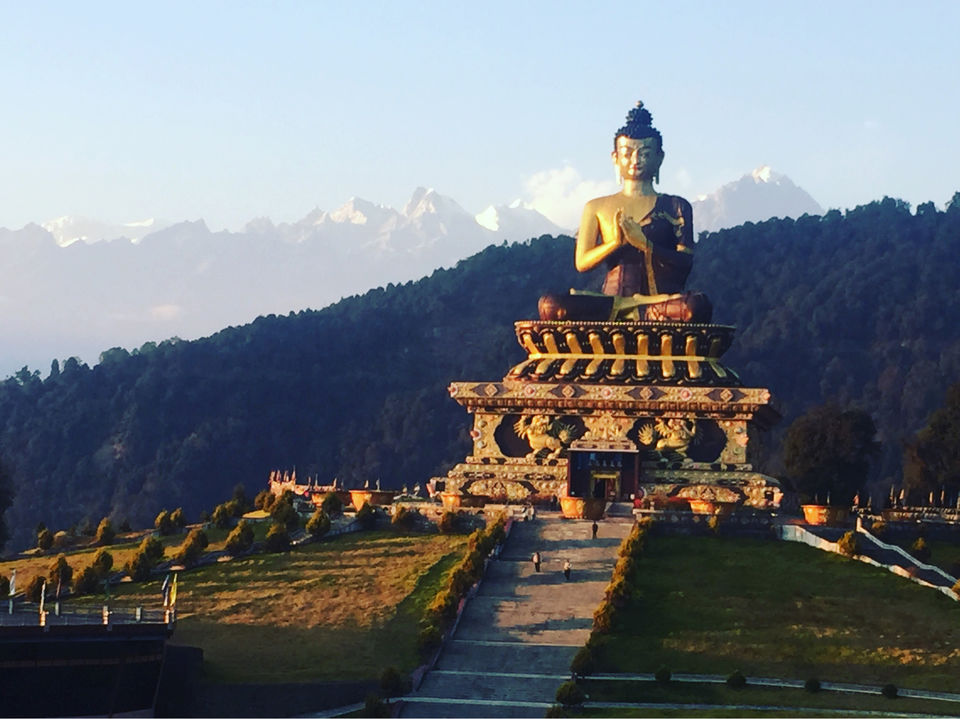 There are many scenic places in Sikkim to enjoy nature in the lap of Himalaya. Here I am sharing my experiences of our visit to a tiny village of Borong in South Sikkim.
Tour Details-
Day-1
We started from Siliguri. We took shared car to Gangtok (tata sumo) from Taxi Stand in front of Siliguri Junction/Tenzin Norge Central Bus Terminus for Rs.250 per person. It took 3.30 hrs to reach Deorali Bus/taxi stand in Sikkim. Any bus or car from Siliguri/Darjeeling or any other places are not allowed to go up further after Deorali. From there we had to take a shared taxi( mainly small cars like maruti omni, maruti 800 or zen or alto are available and allowed to go up further)to our hotel which was at Lal Market, just below the famous MG Marg. We stayed at Central Hill Resort. We booked Club Room. The hotel was not that costly but awesome in every aspect. Even Mount Kanchenjunga was visible from the hotel. We stayed in Gangtok that night at explored MG Marg & market areas.
Please note that there are many shops at MG Marg. Before buying anything, do some shop hopping as same items are available at different shops at different prices & u can also bargain as well.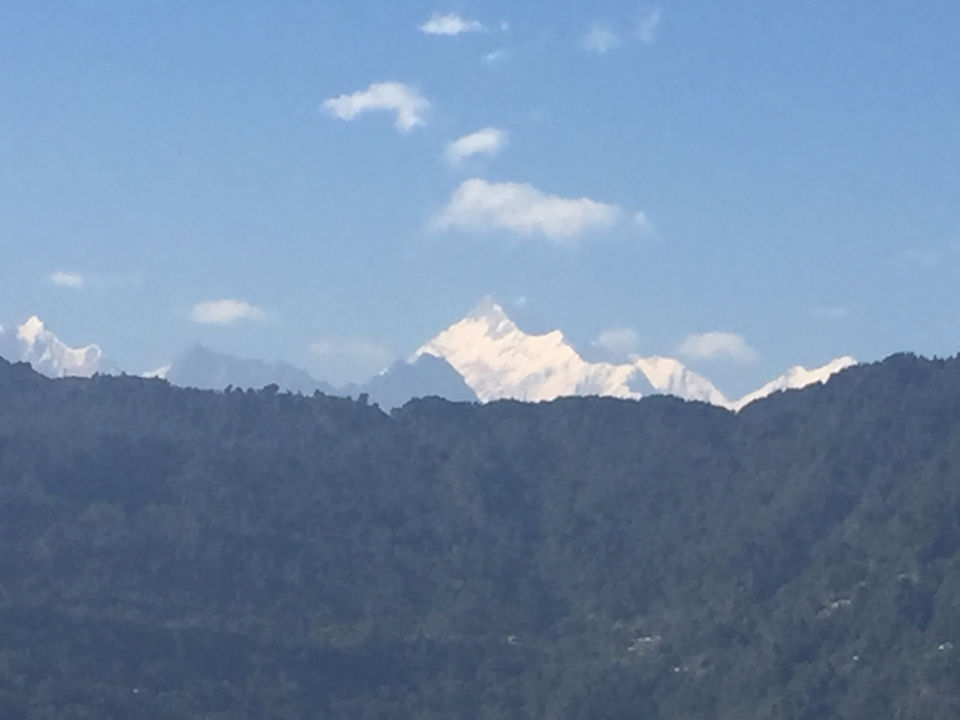 Day-2
From Gangtok, we started early morning after having breakfast in the hotel. We booked cab on the previous day from Sikkim Tourism Office at MG Marg. Our destination was Borong in South Sikkim. We booked a cab (maruti Alto) from Gangtok to Borong at Rs.3200 after negotiation. Our contract was to visit all the sightseeing places on the way to Borong.
Out 1st stop was at Temi Tea Garden near Namchi. If u are going to south sikkim, Temi tea garden is a must stop place. An awesome view of tea garden with snow clad mountains. A perfect spot for photography.
From there we go uphill to Namchi.There was a ropeway ride from a hill top of namchi to rock garden below. It was a down ward journey with a magistic view of Kanchenjunga range on the right side. It took 15 mins to go down to rock garden & 15 mins to back up hill. Both way
charges was Rs.100 per person. On the opposite site there was a buddhist temple called " Samdruptse Stupa" which has a very big statue of Lord Buddha on the top of the stupa. It was surrounded by a awesome view of hills & snow
clad mountains. From there we heads towards "Char Dham". Its a holy place with very big temple of Lord Shiva. There are total four
temples in a single premises with Garden & again snow clad mountains at backdrop. Then we went on to Ravangla. Slide uphill of the main town of Ravangla, we reached the most beautiful & scenic place of sikkim- "The Buddha Park". A big statue of meditating Buddha on the top of the temple with snow clad mountain at the background will make U speechless. It also has a garden in front of the temple & a fountain. After photography at the Buddha park we went straight to our resort at Borong. We booked cottage at "Wild Flower Retreat" resort. This resort is the best place to stay in the lap of nature surrounded by greenery and snow clad mountain on the back ground. Cottages are made of woods, very cozy room with attached bathroom, a separate drawing cum dining room and a small balcony. Rooms does not have any room heater. U have to pay for room heater on per night basis. U need to pay Rs.150-200 for room heater per night. Food was very good & tasty. U have to order your food very early so that the caretaker can arrange and prepare food on time as there is no market or any other hotels/restaurants near by. We stayed two days there. There was a monastery & a hanging bridge at Borong among other roadside scenic places. Its a calm and quite & away from the hustle bustle of city life. Its a very good place for
bird watching & photography.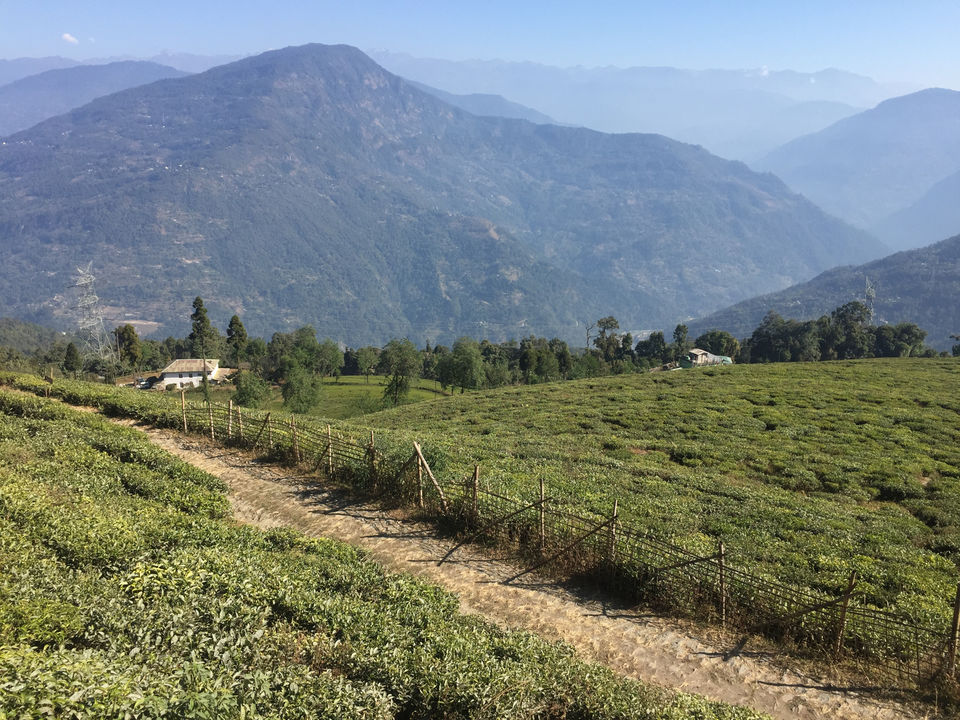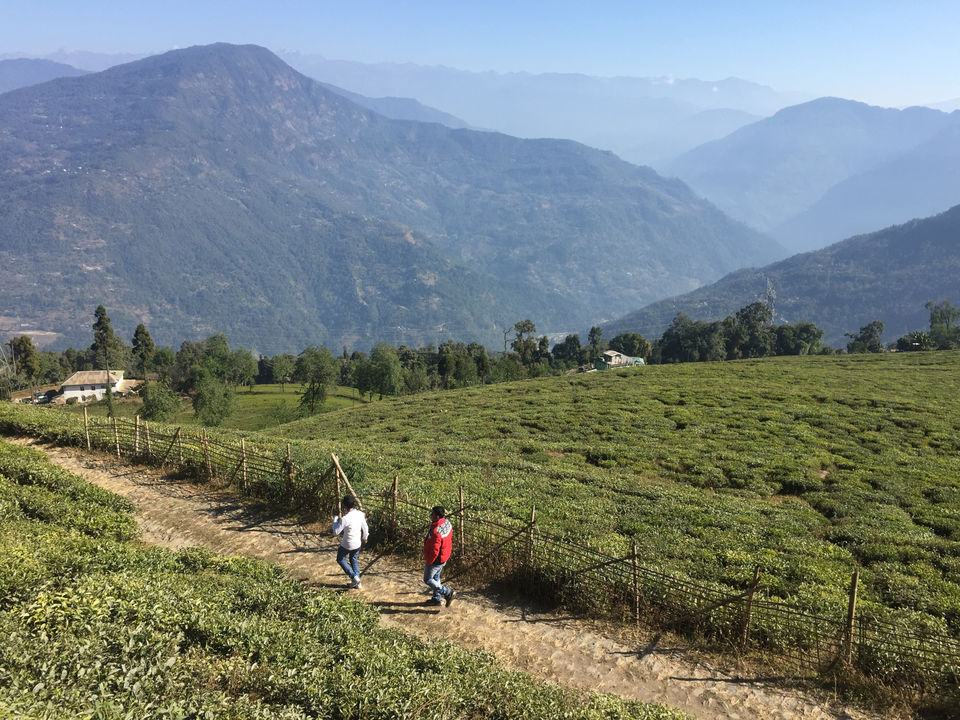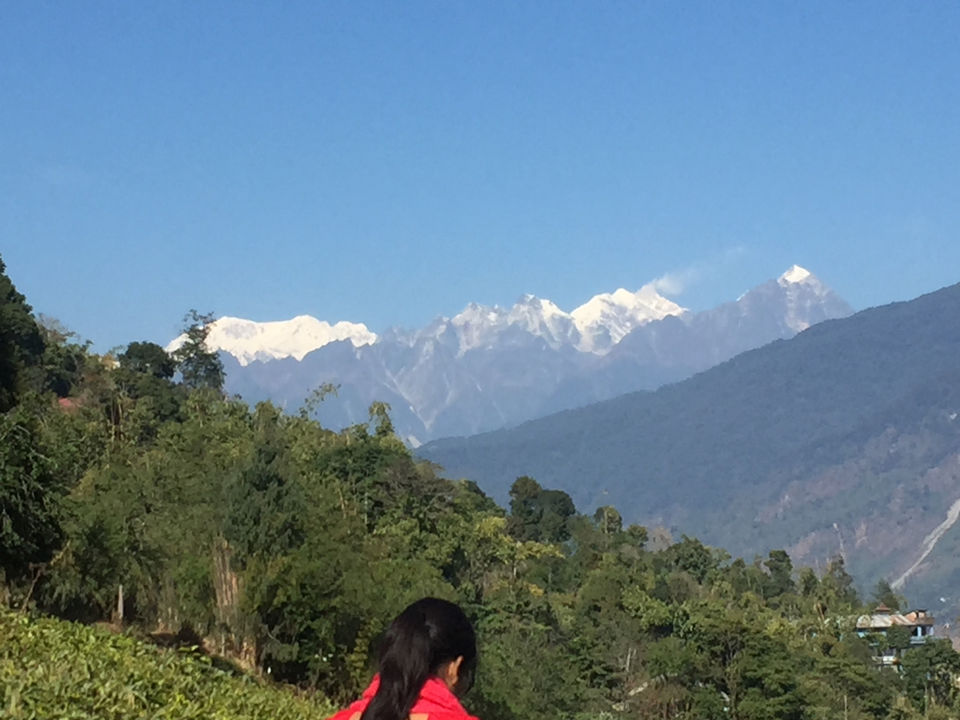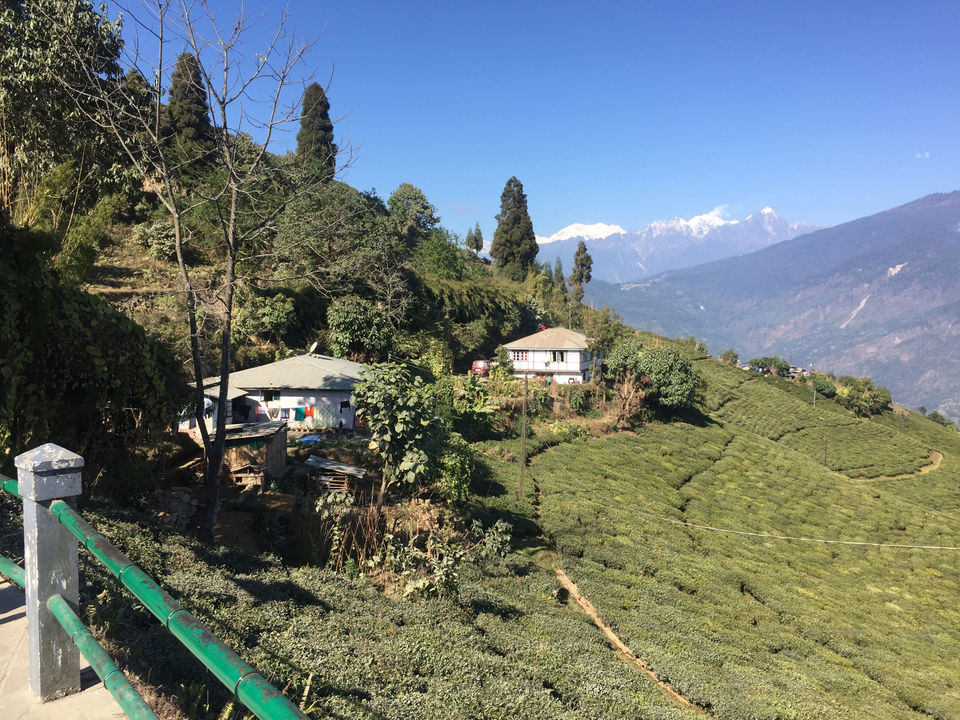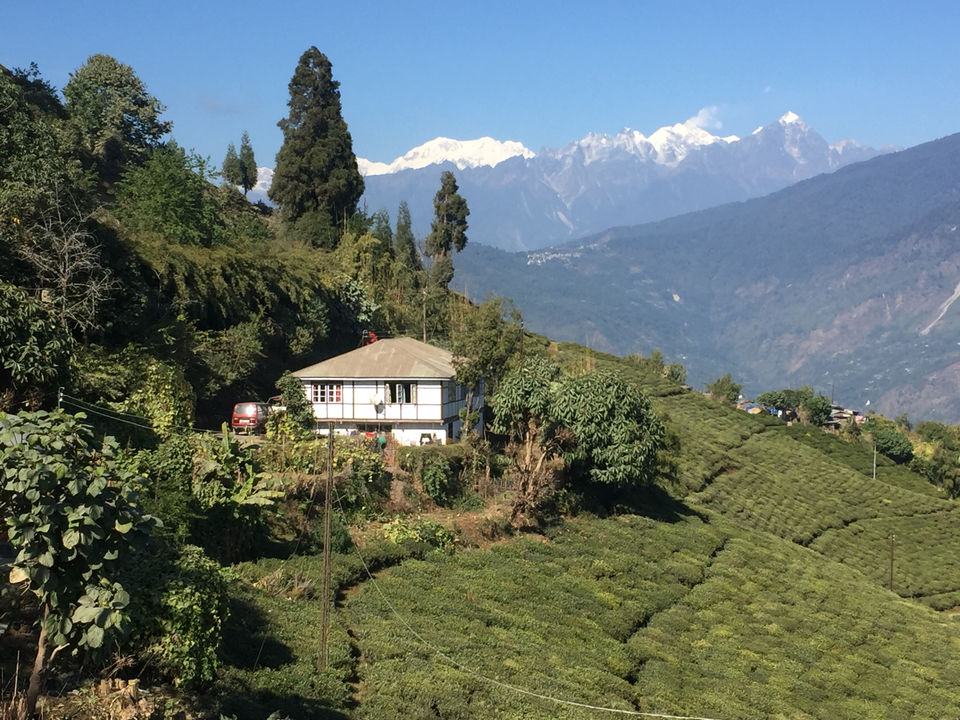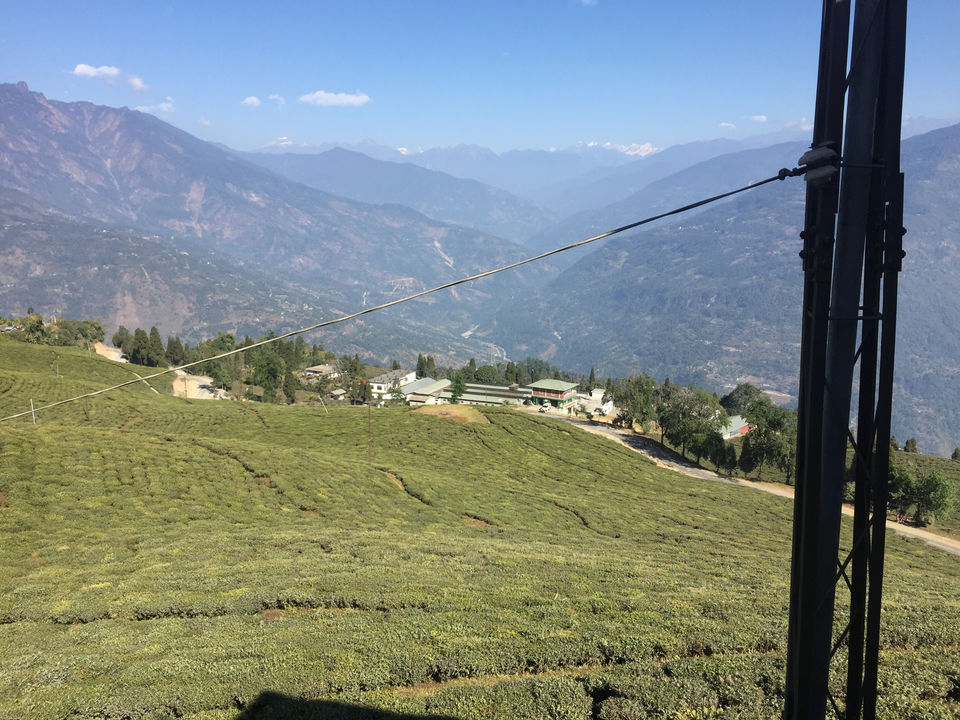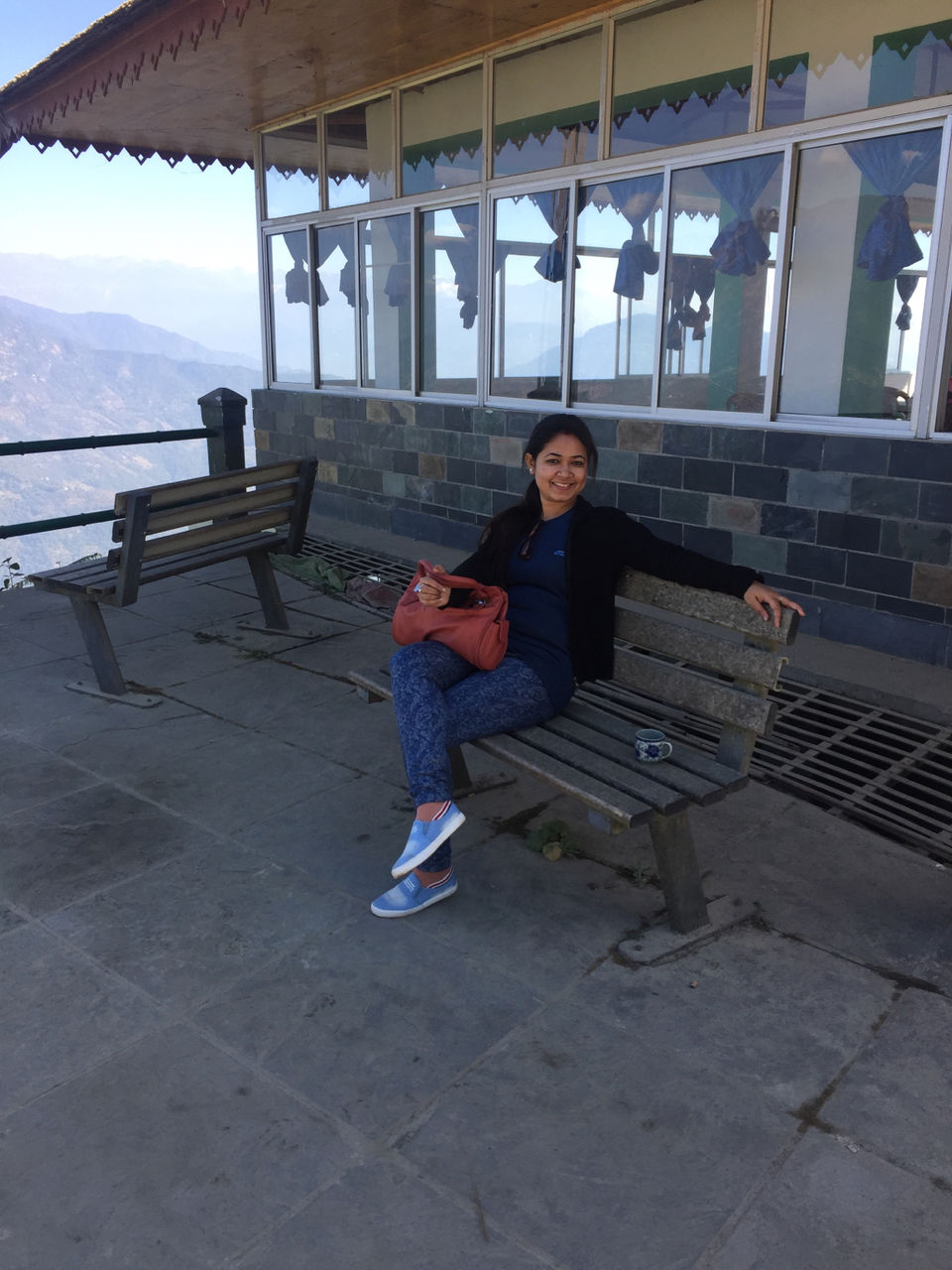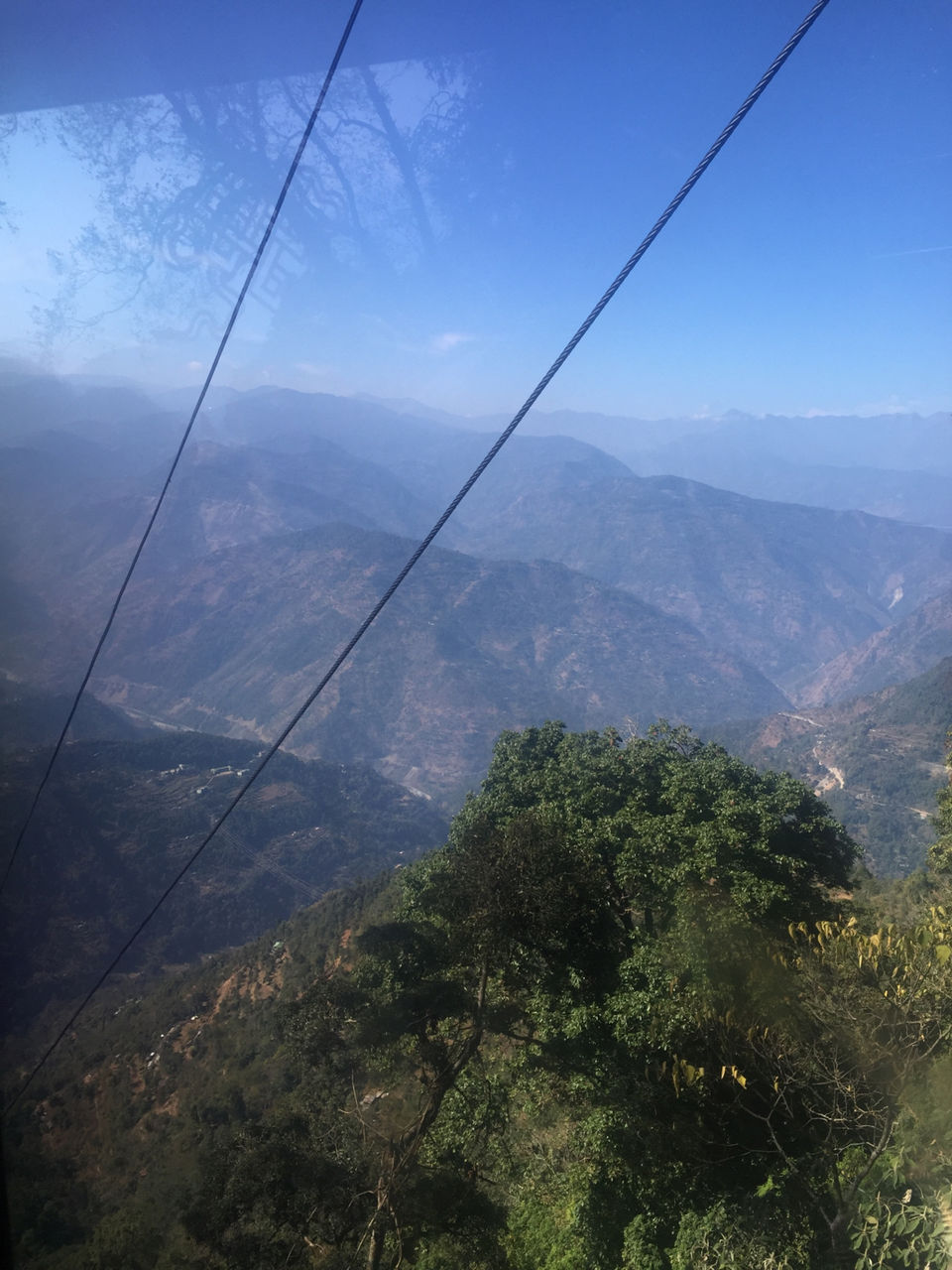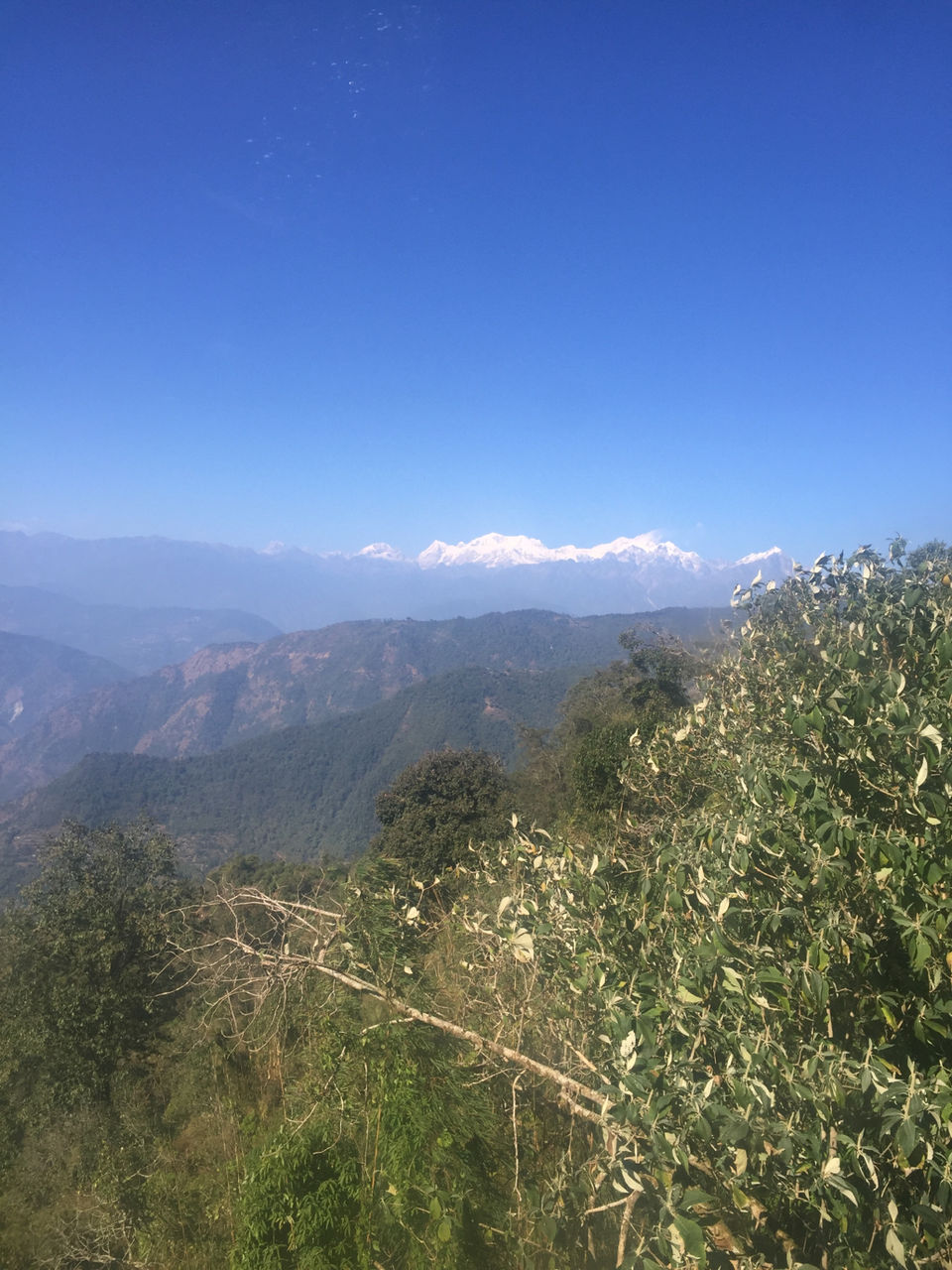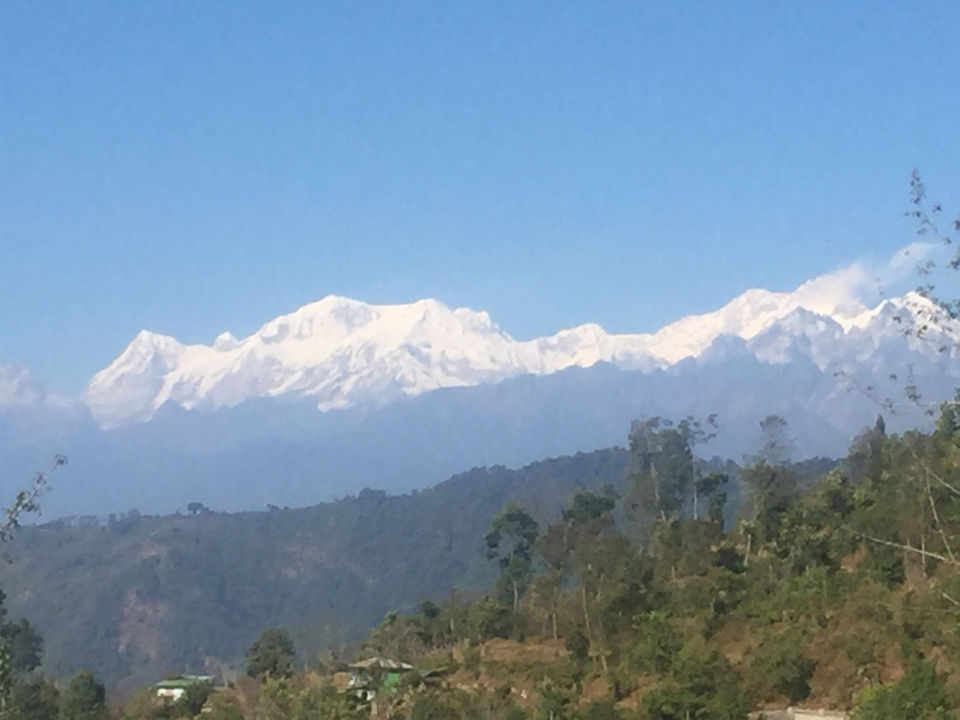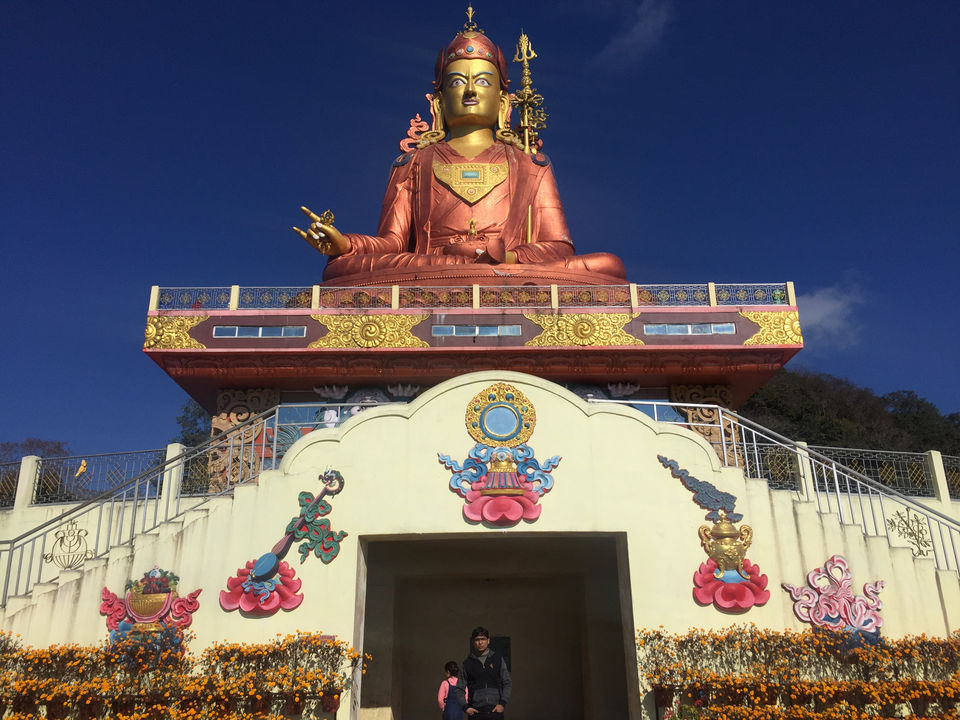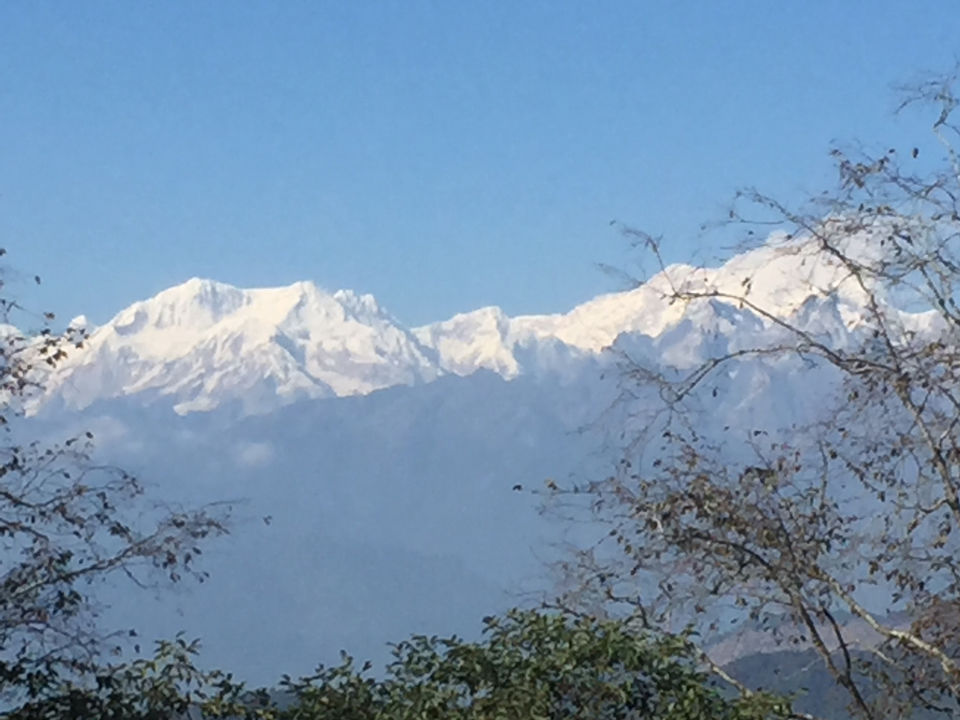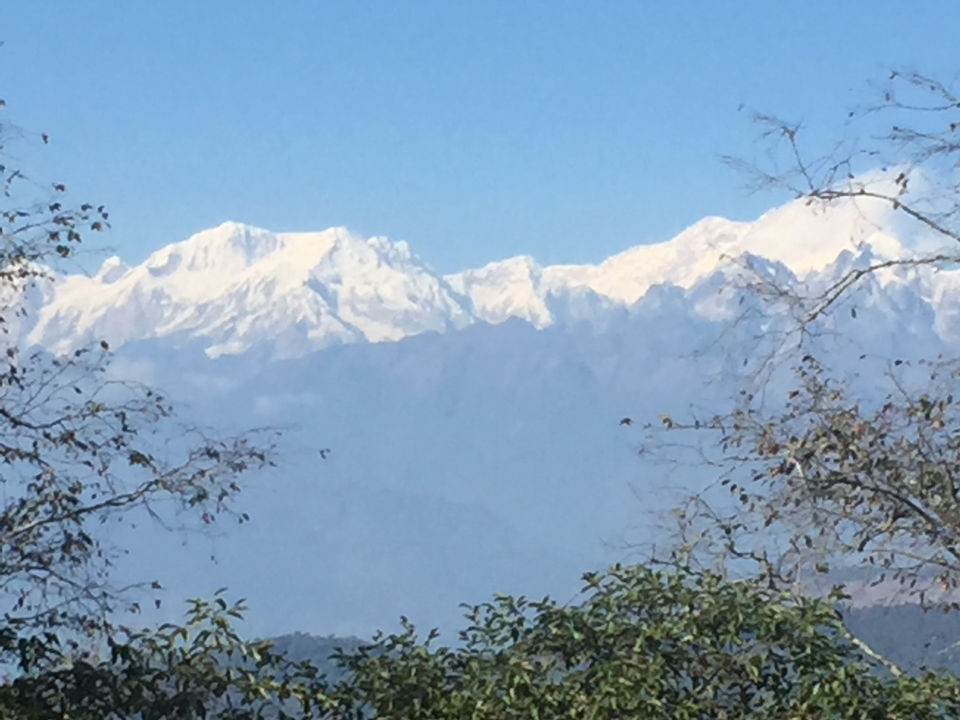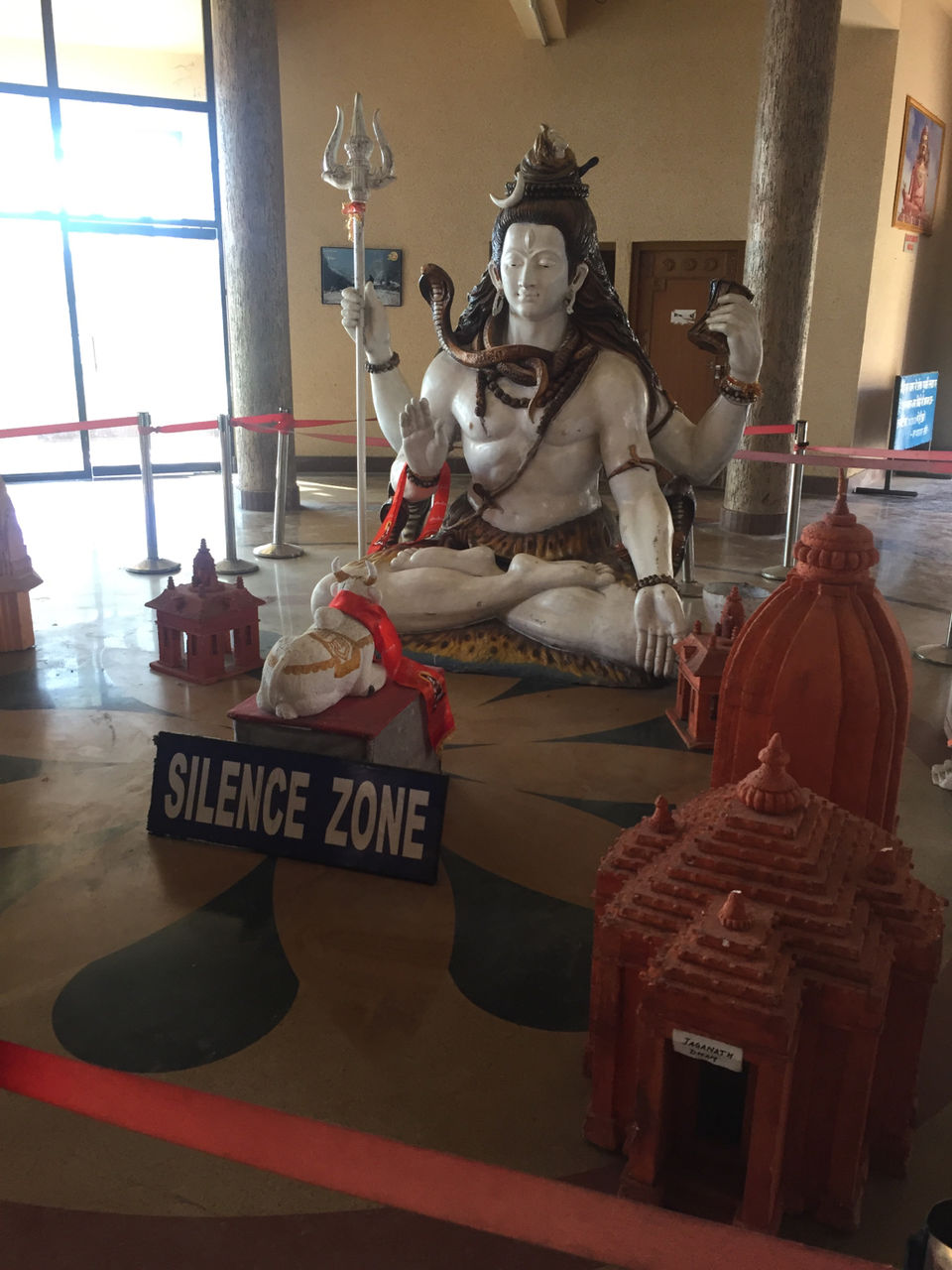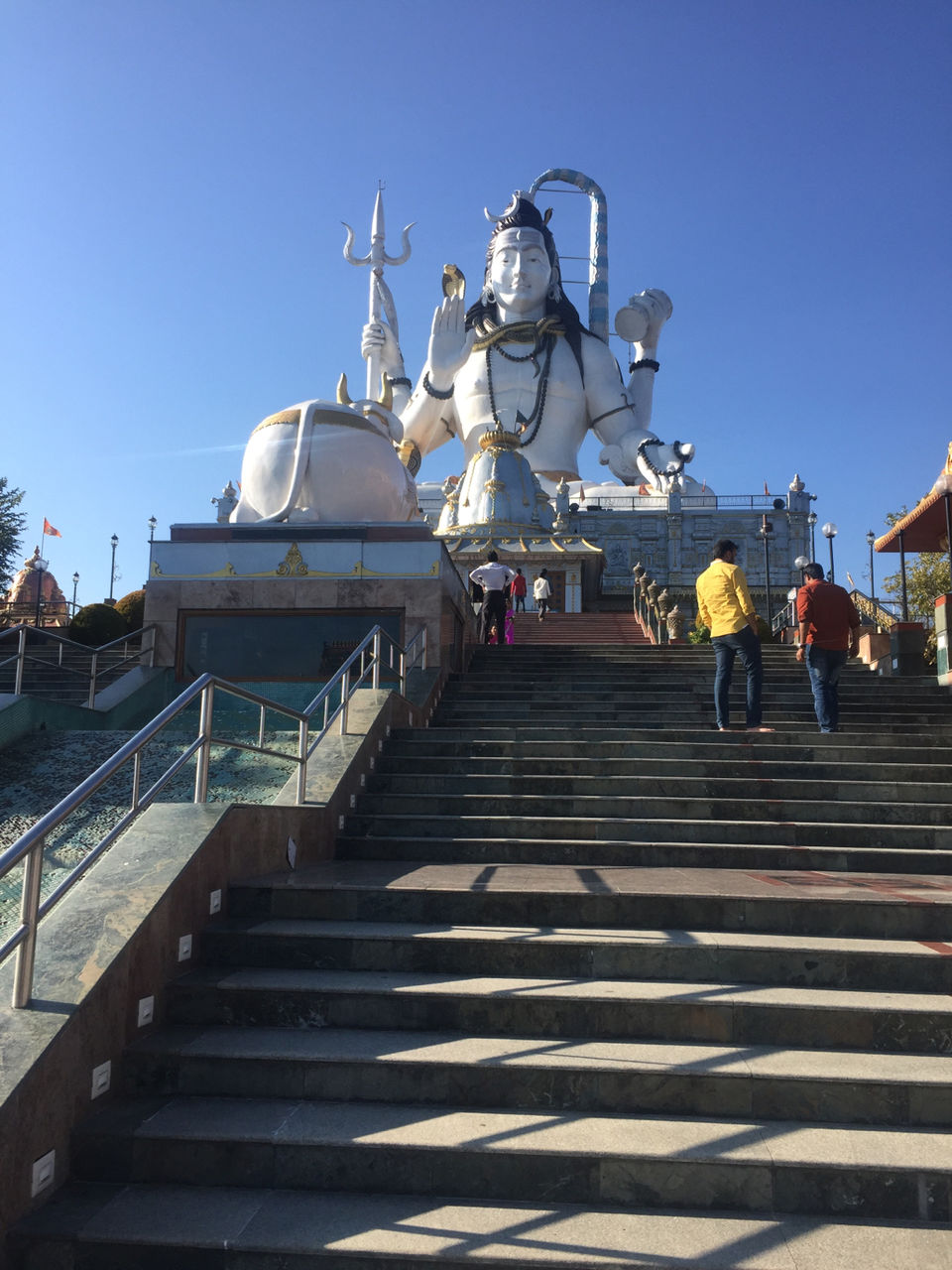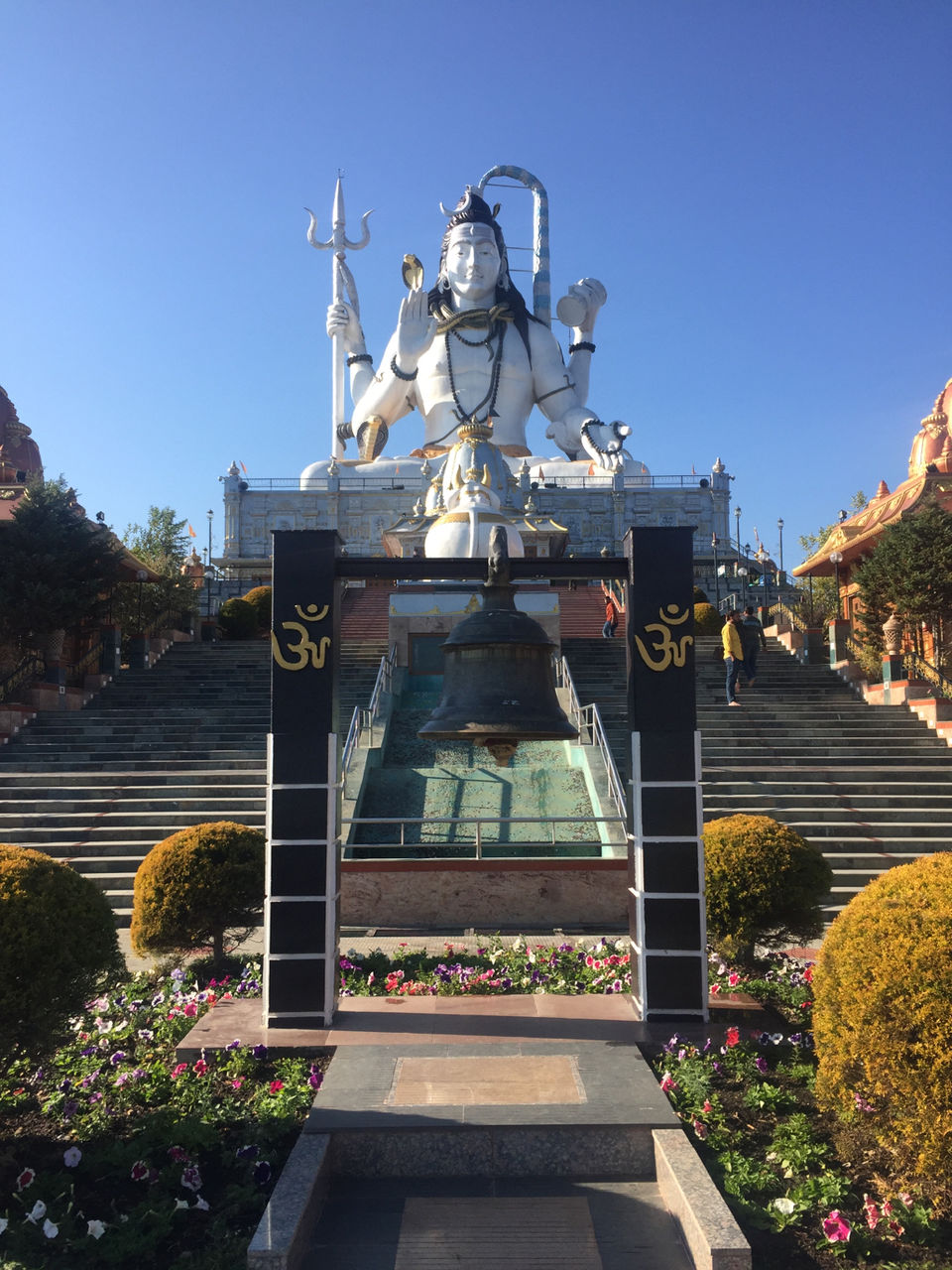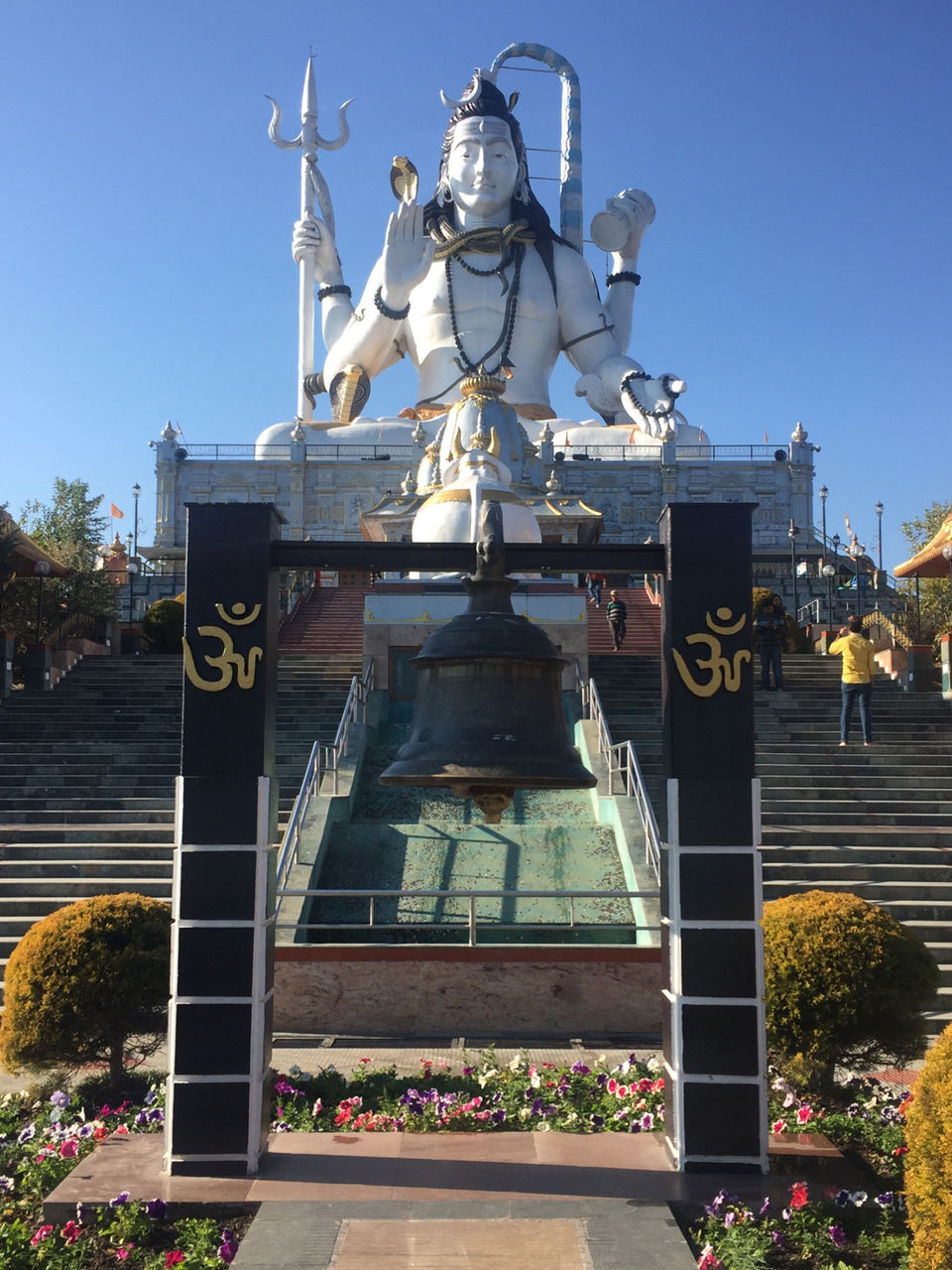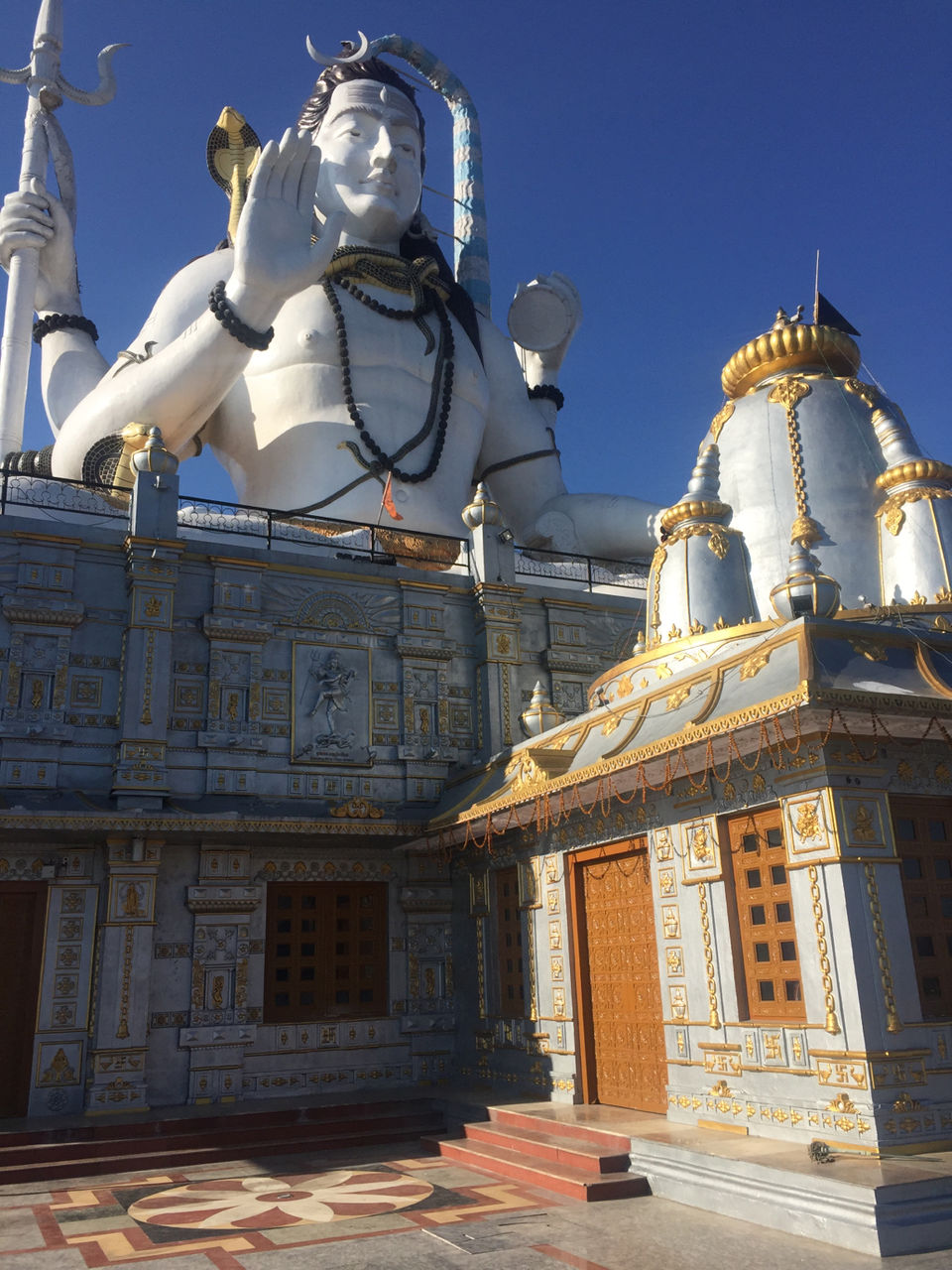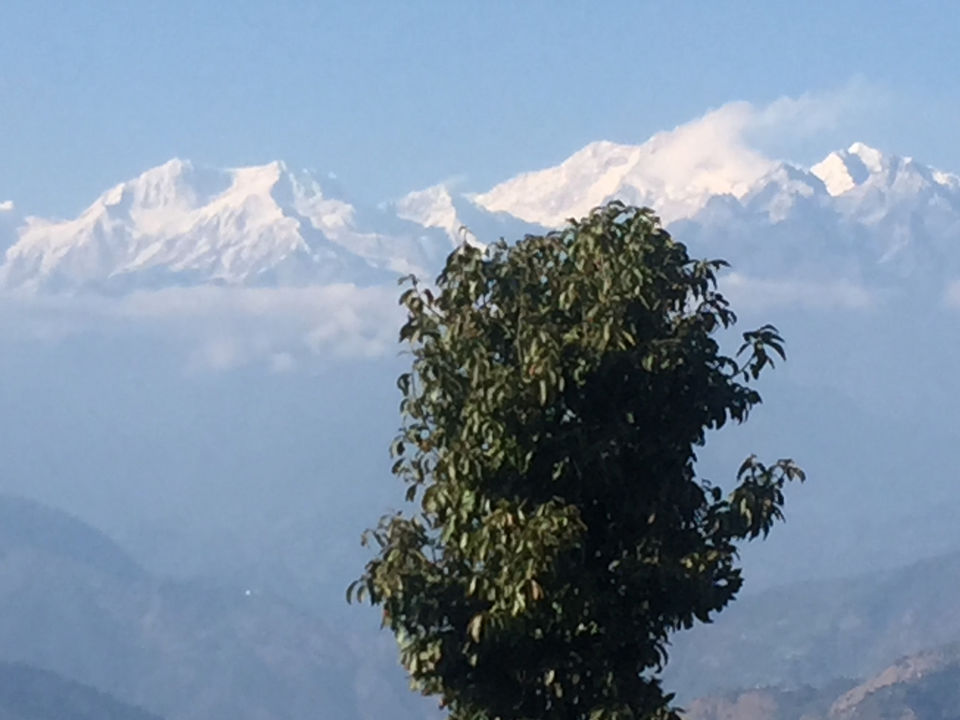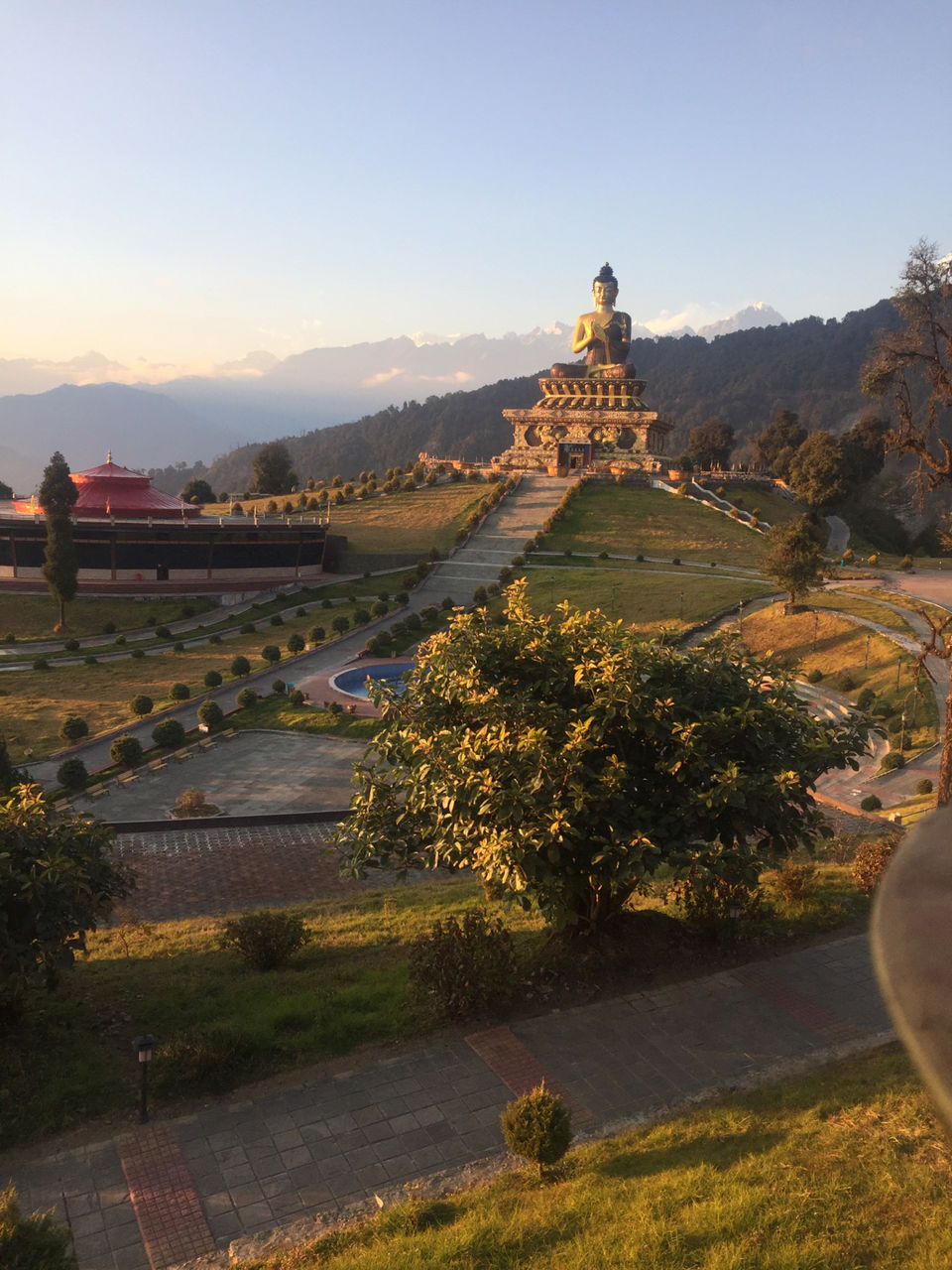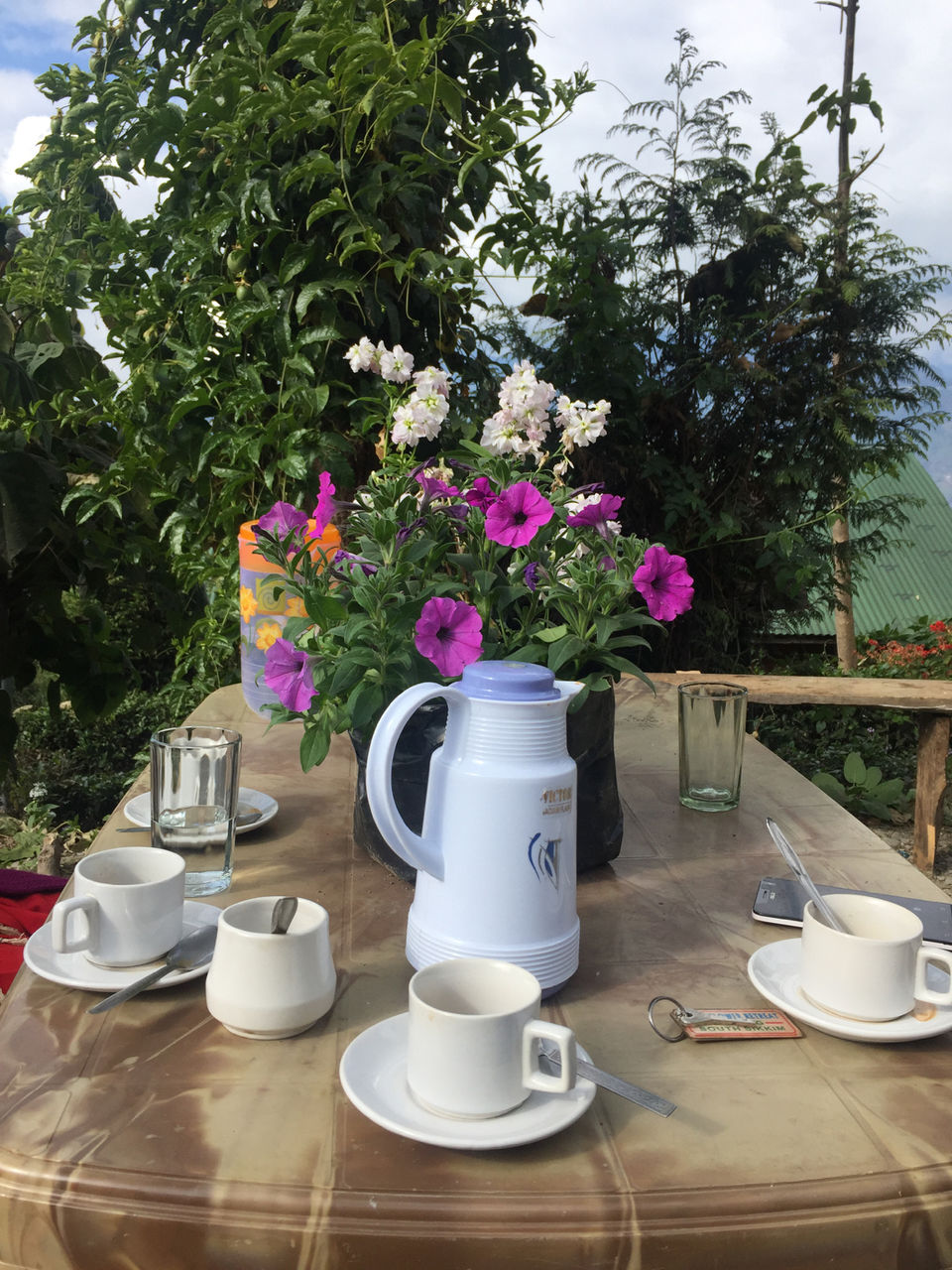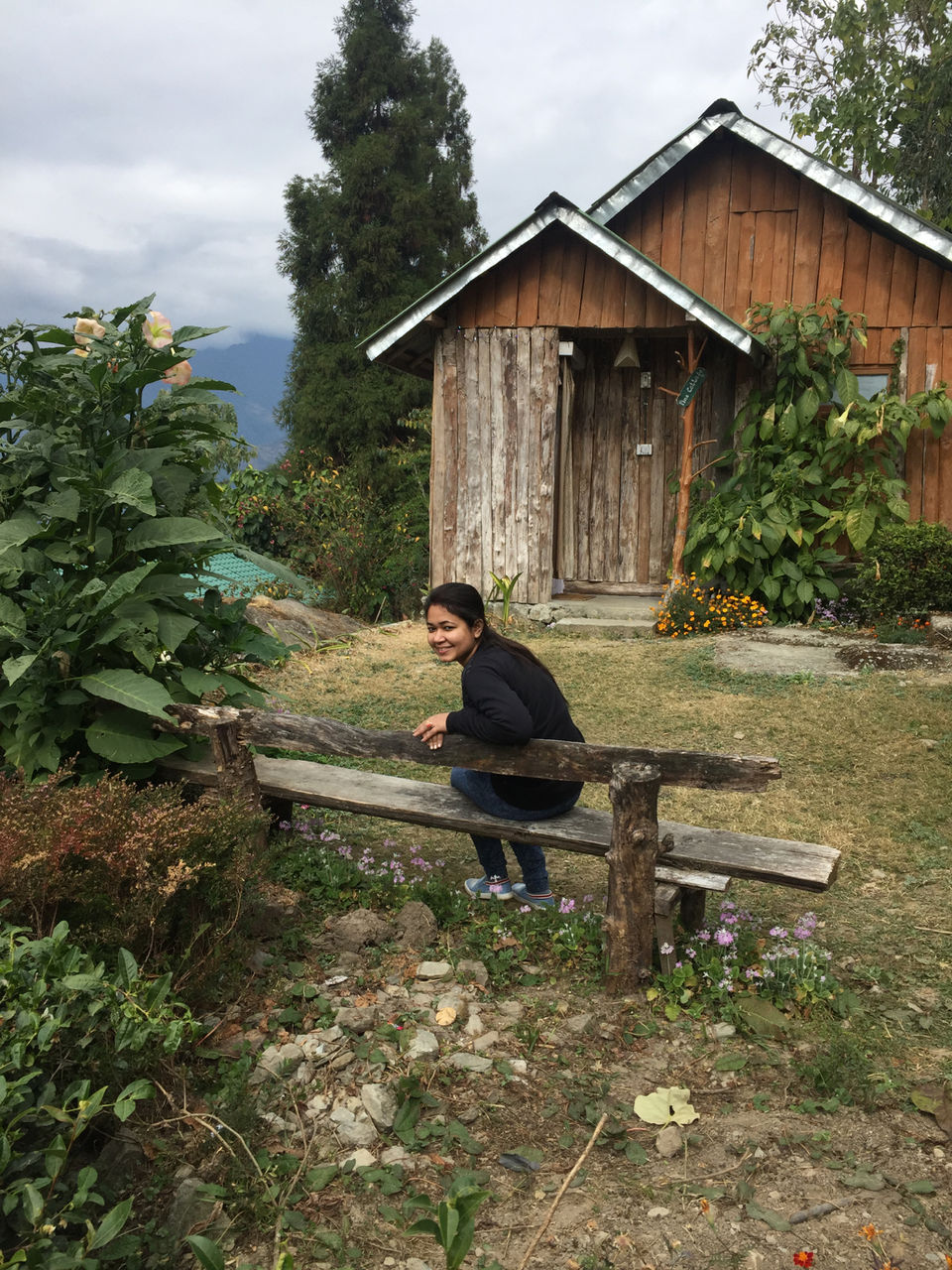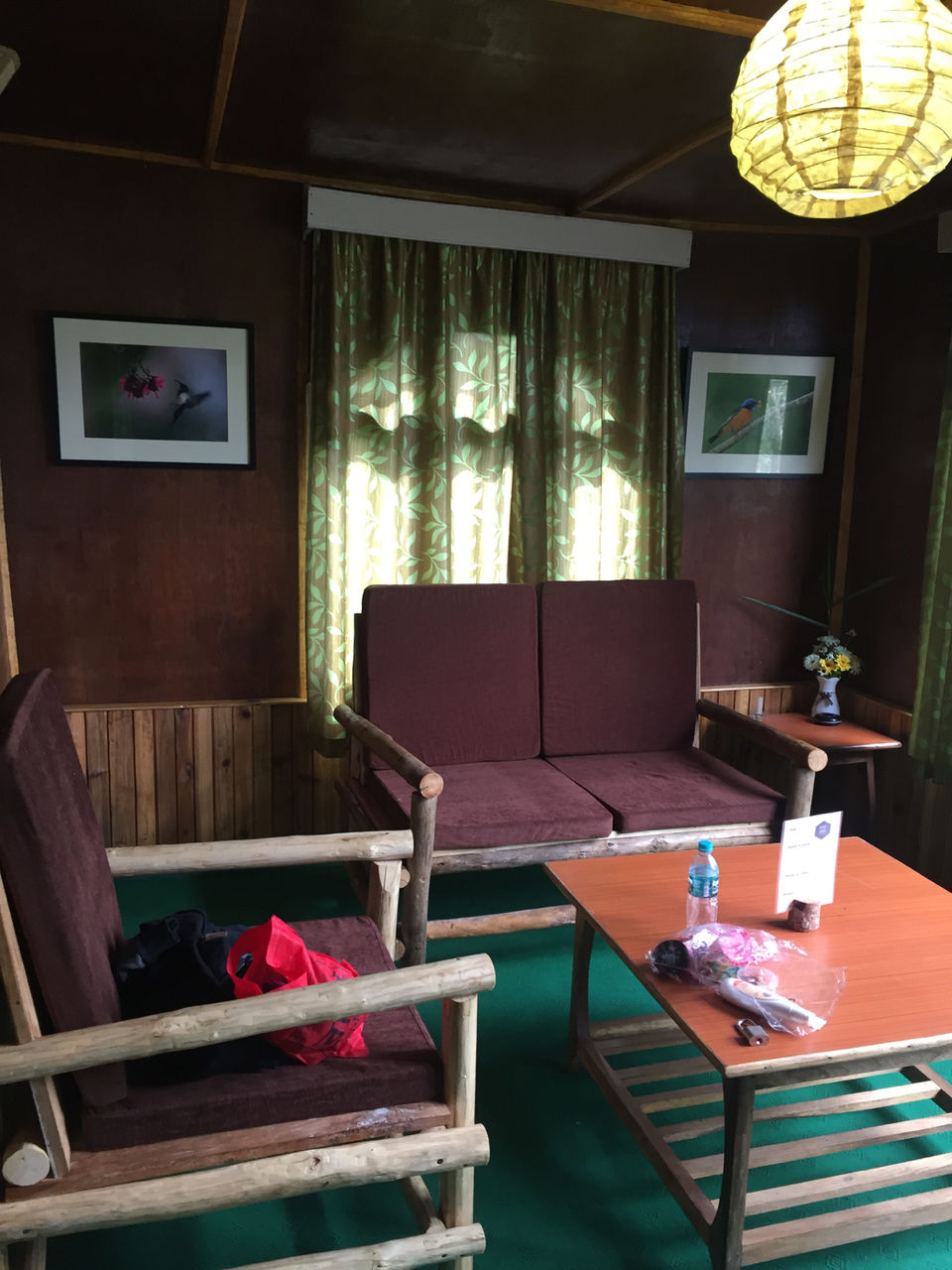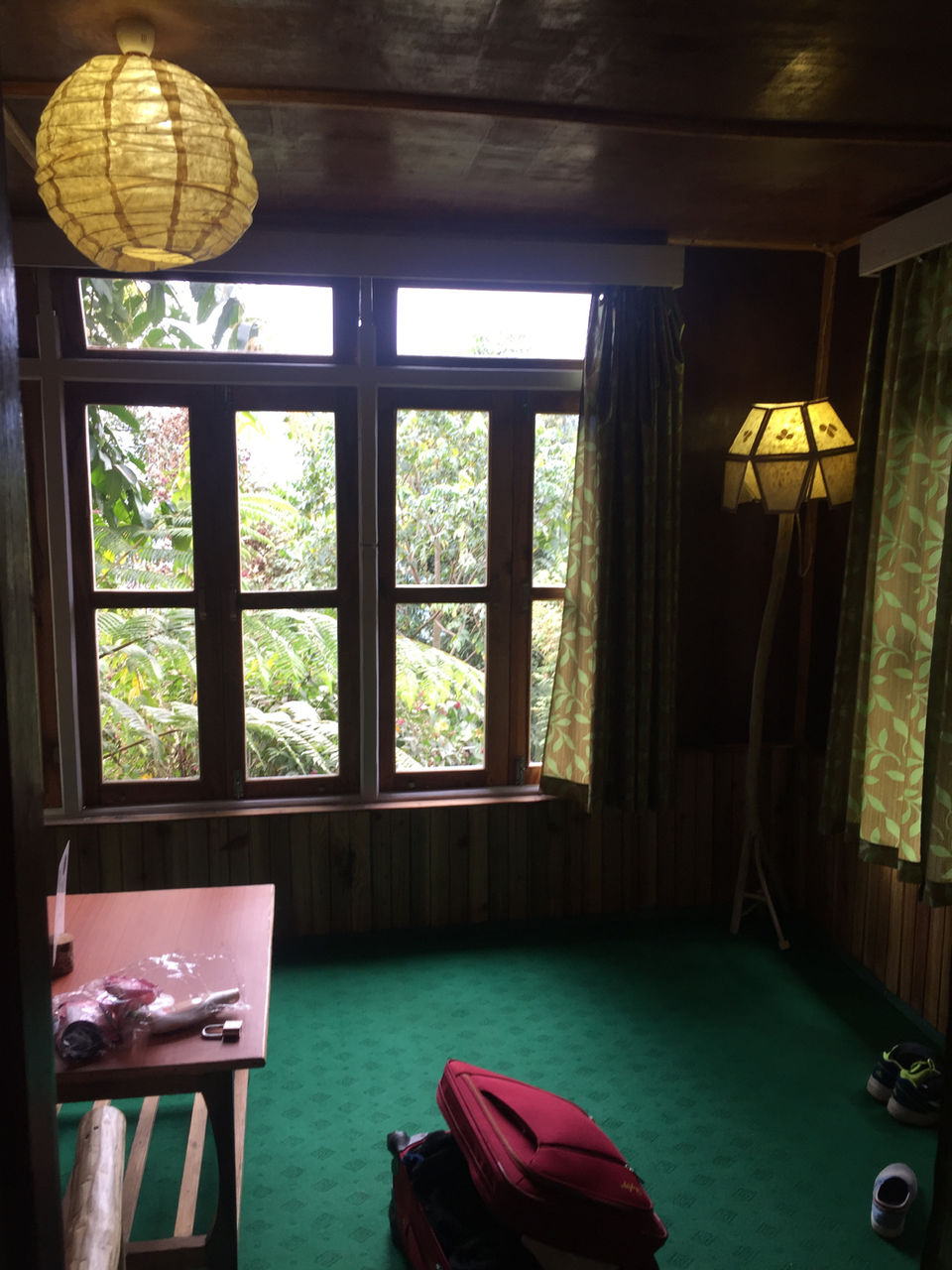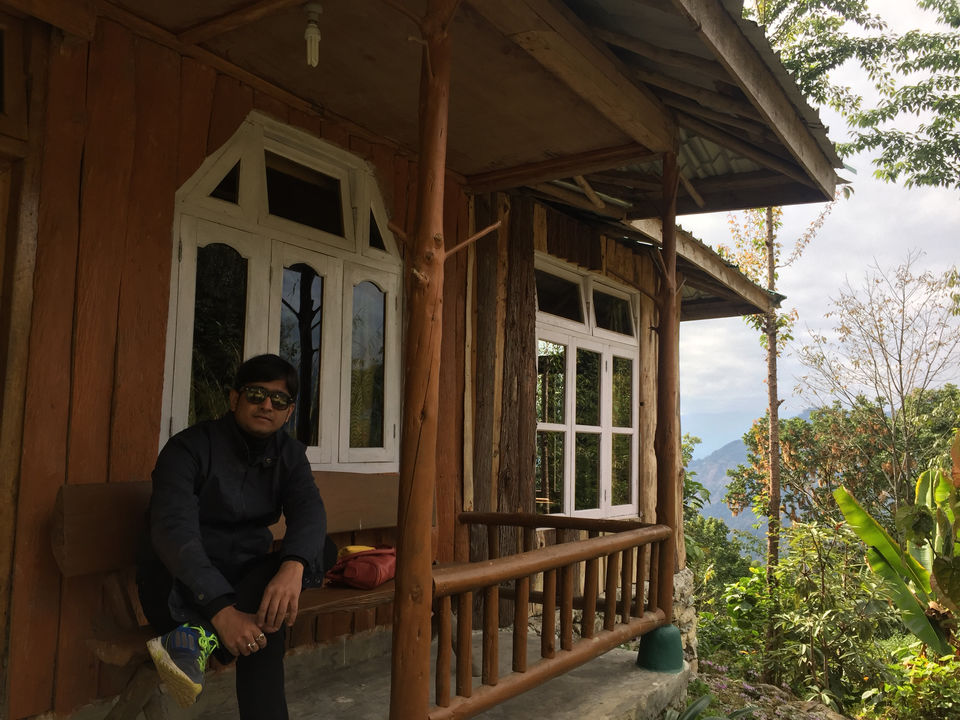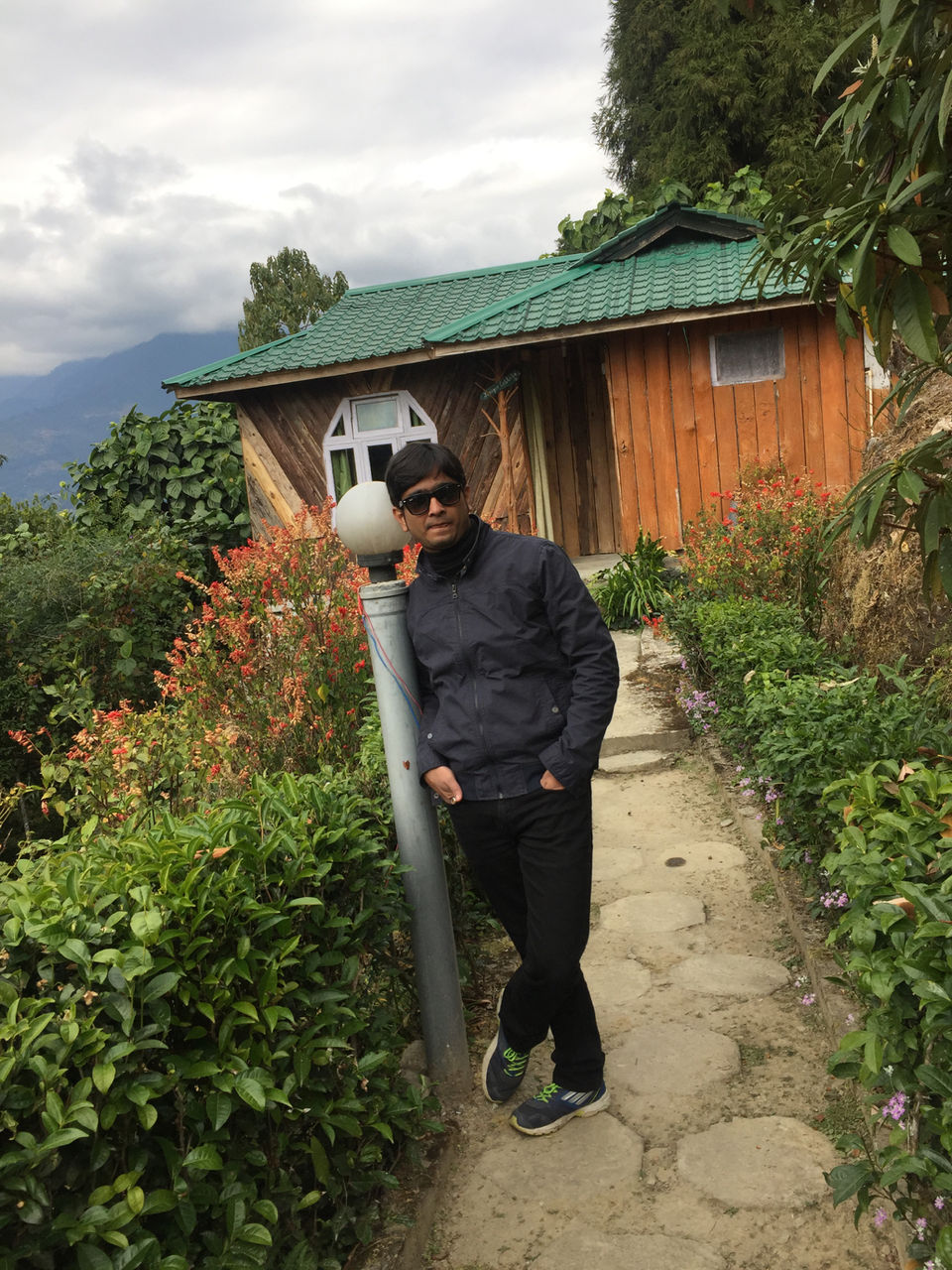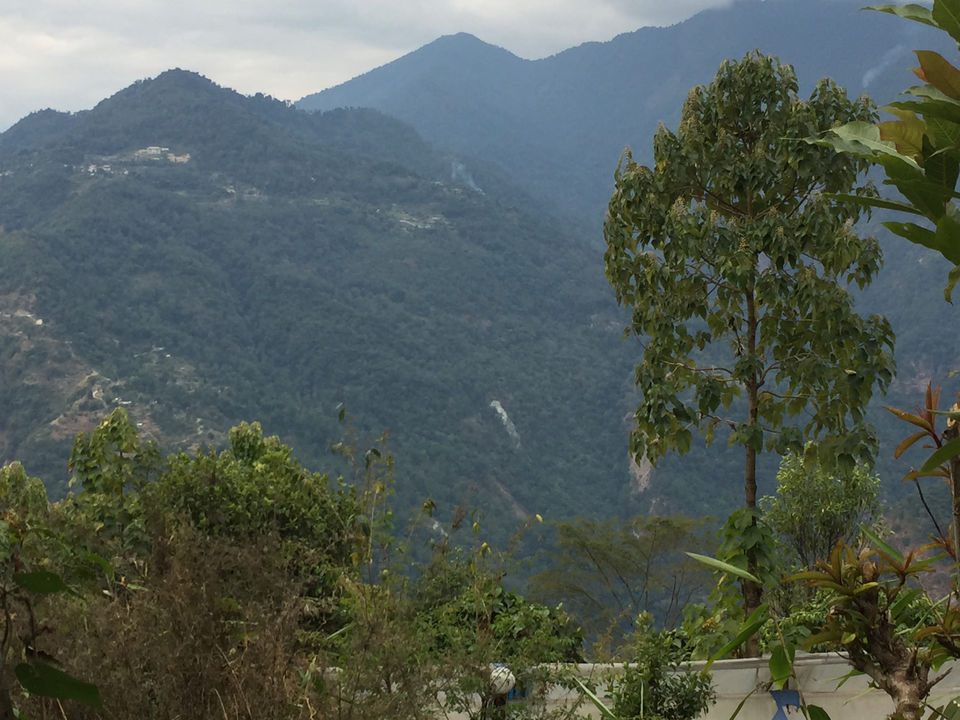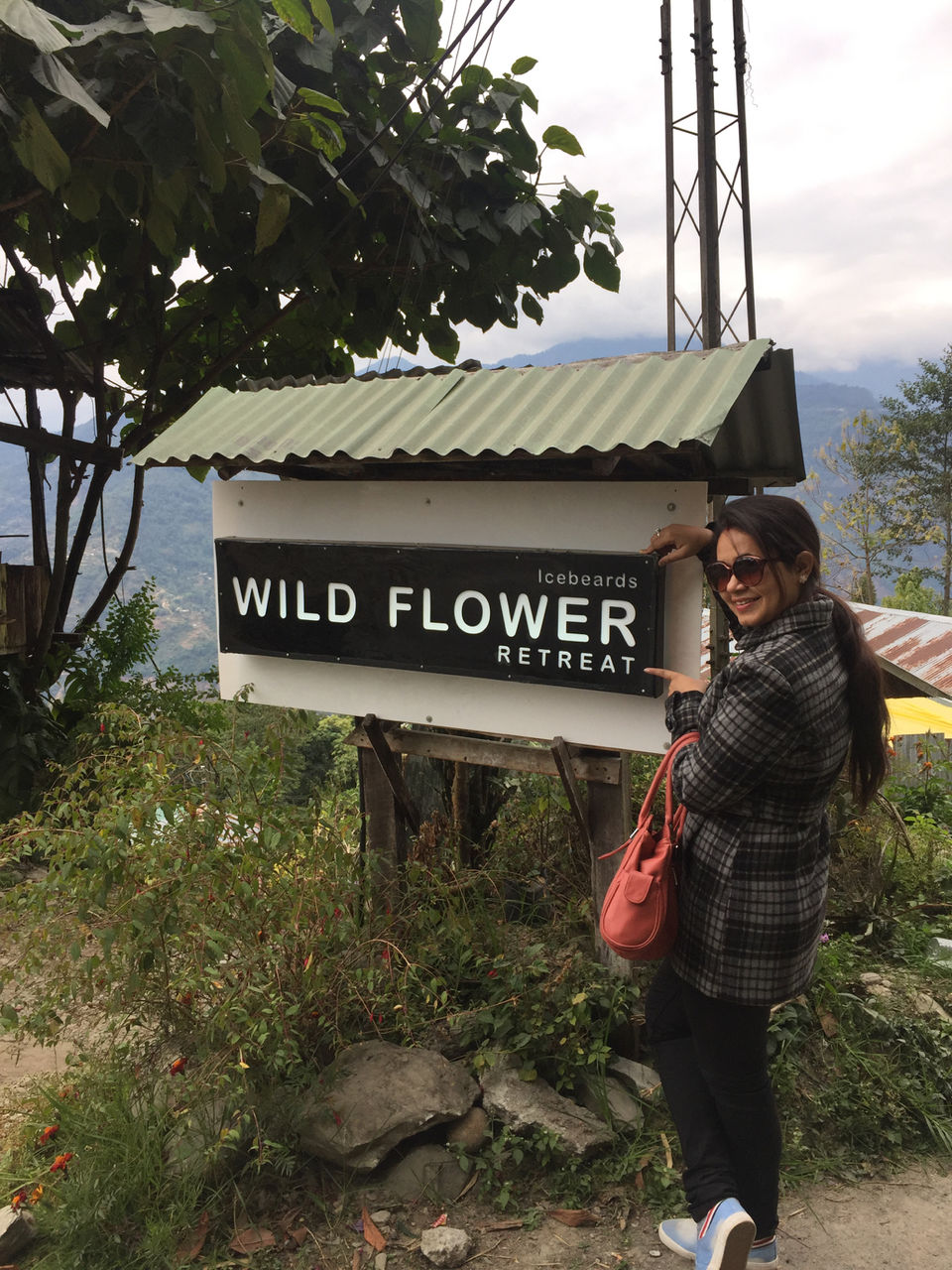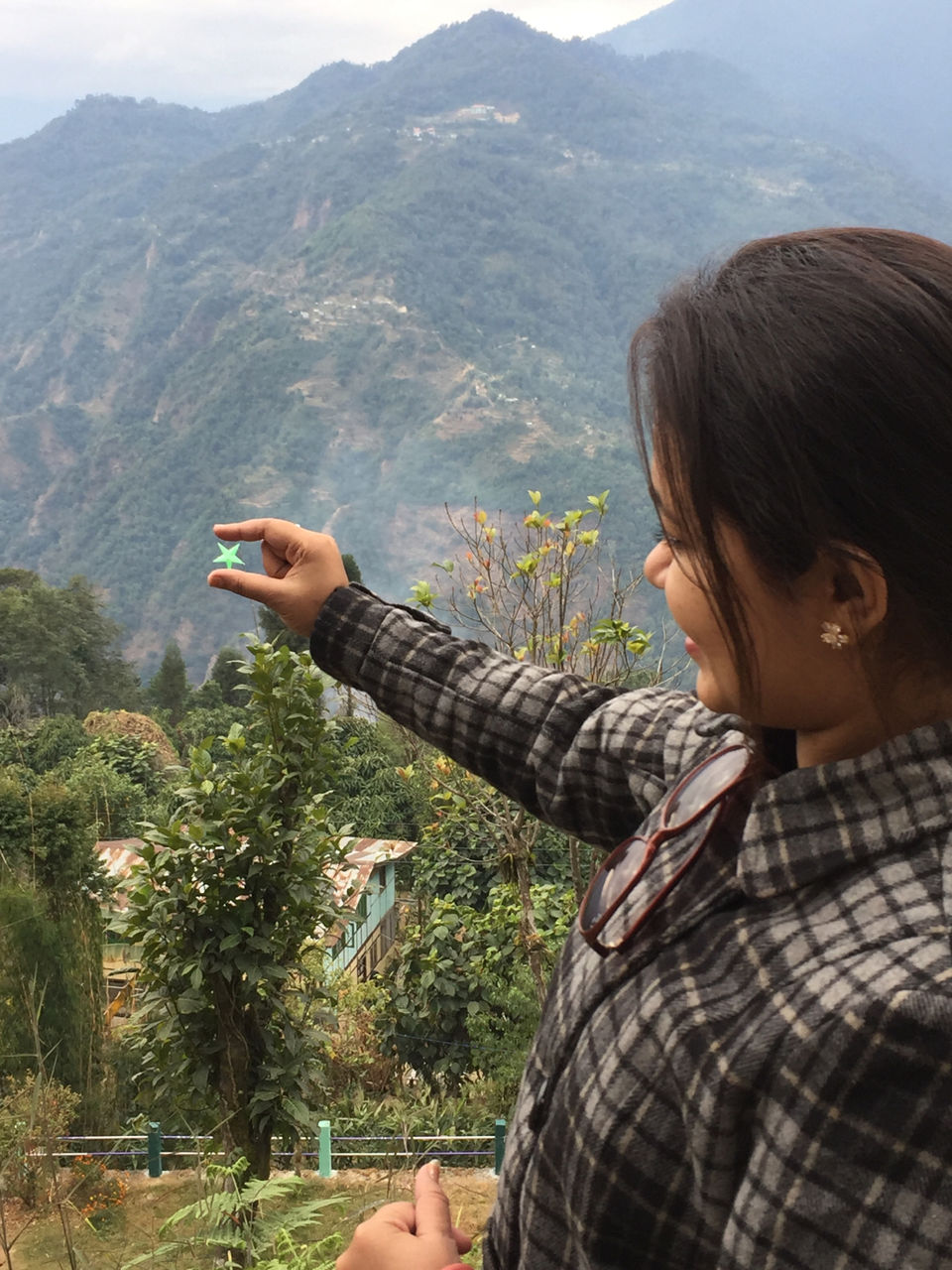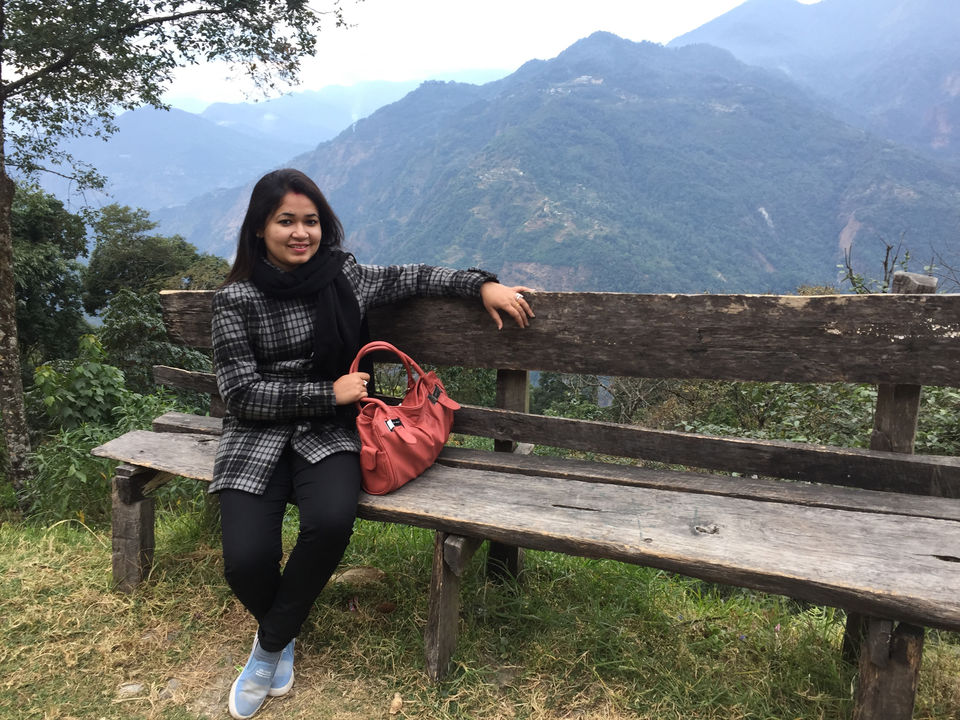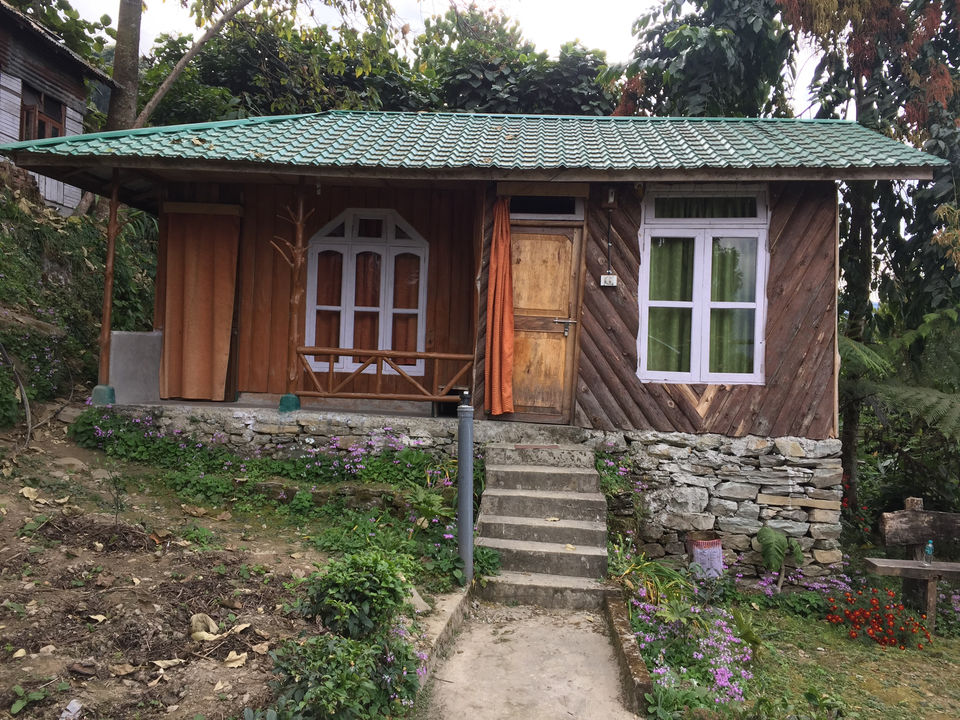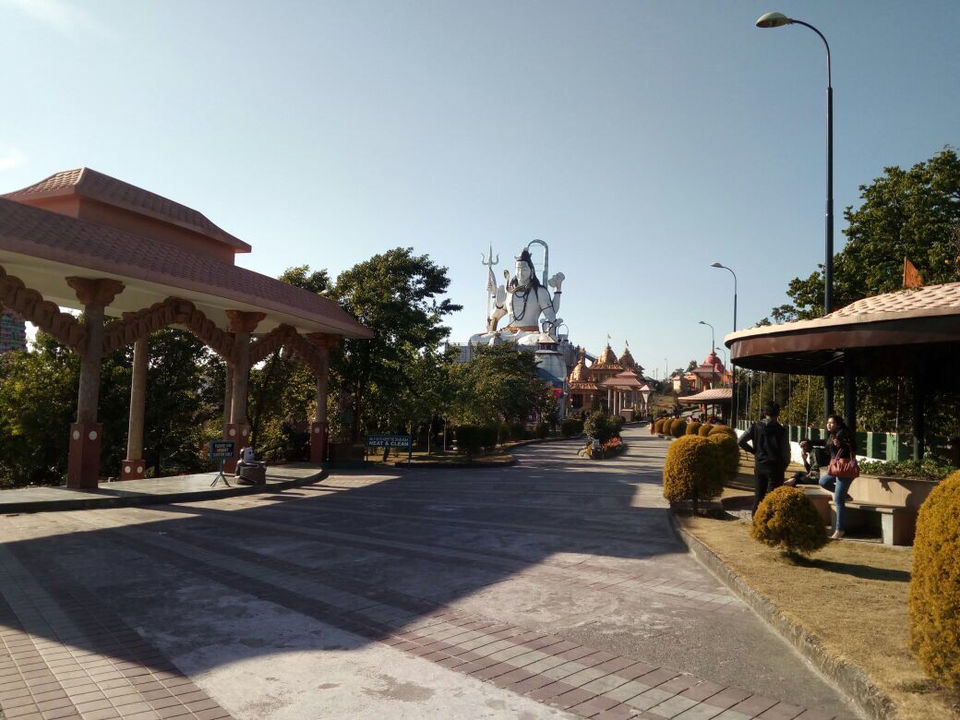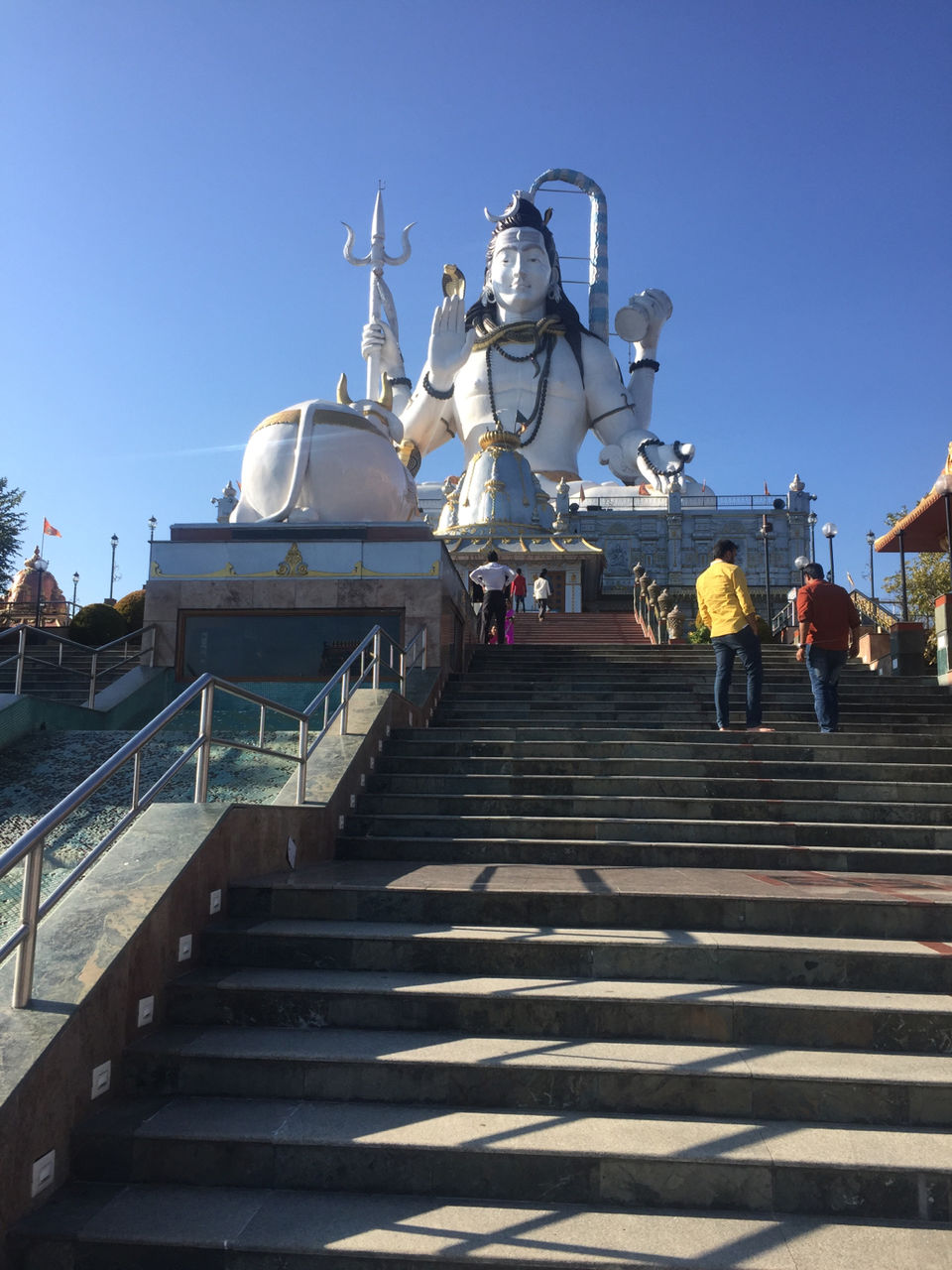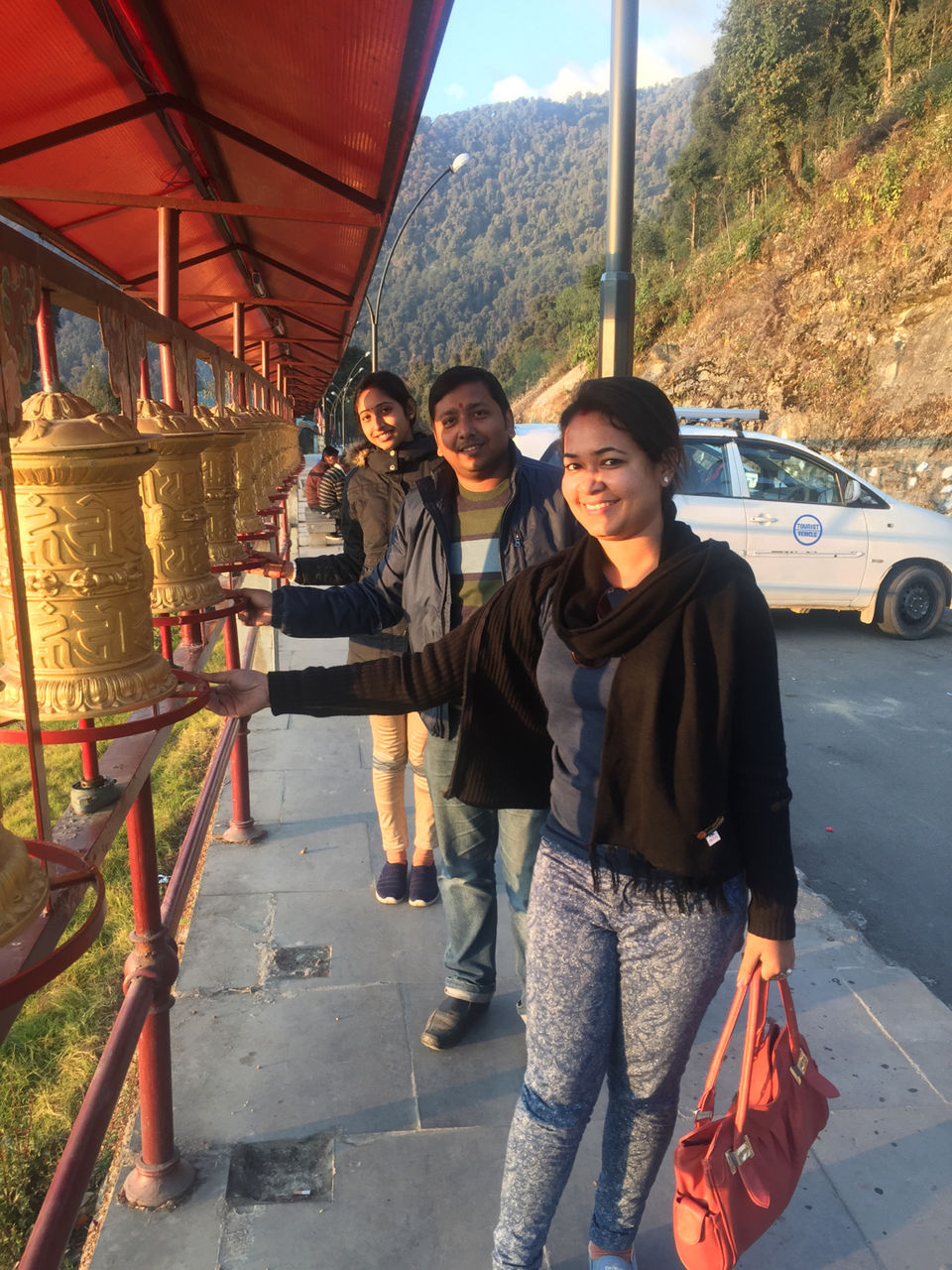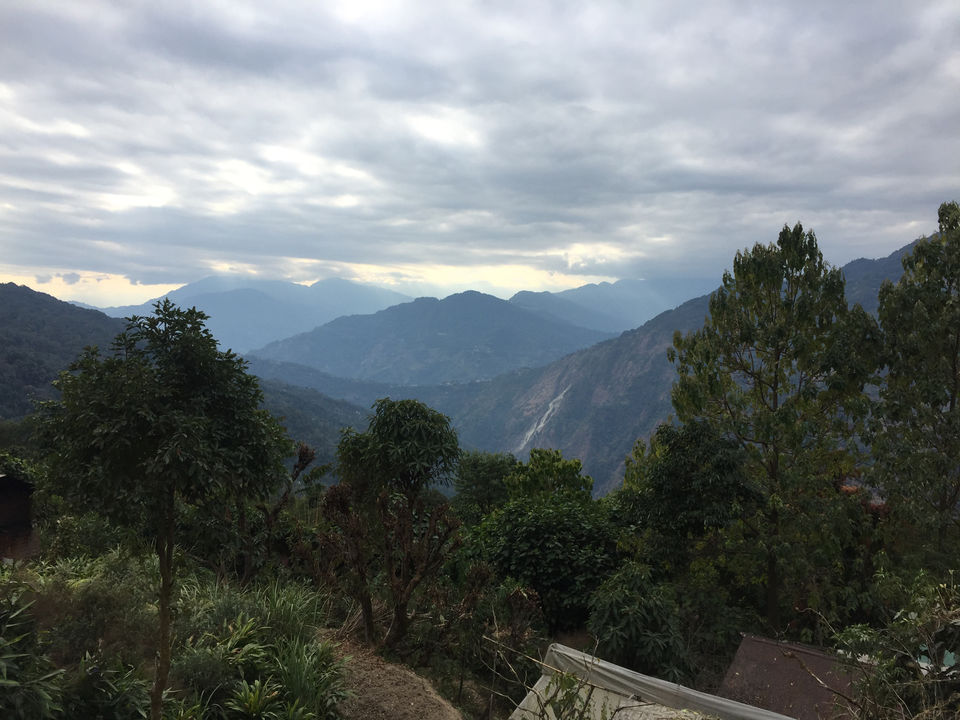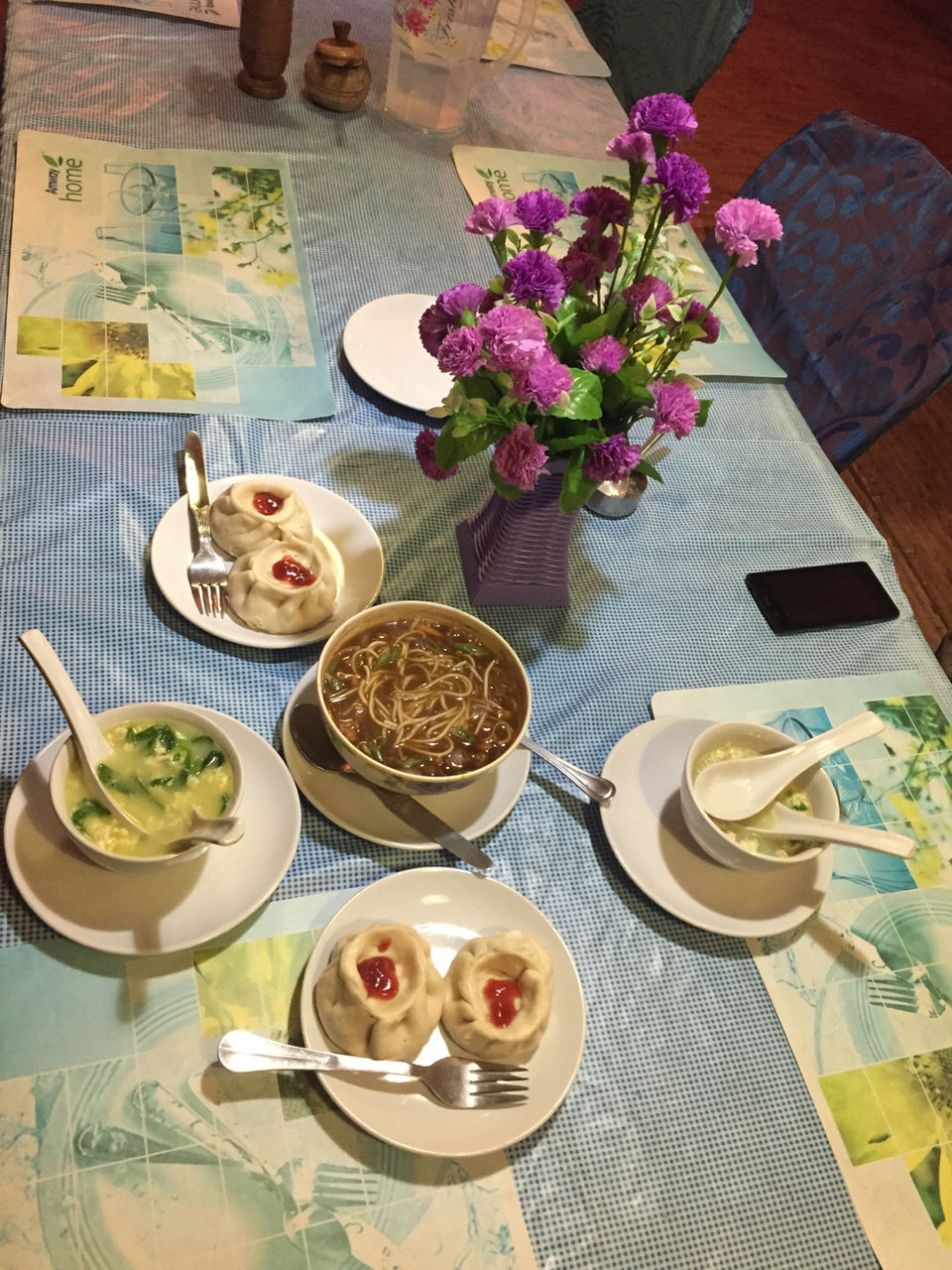 Day-4
We stayed there for day-2 & day-3. The next day (on Day-4) we started early around 7.30 am for Siliguri . We booked a direct car to siliguri. From borong there is no such direct connectivity to siliguri. Either u have to book a car to ravangla and from there u will get shared car to siliguri or u have to book a direct car to siliguri. We booked direct car to siliguri at Rs.4500. It took almost 7 hour to reach siliguri.
We started with an excitement of exploring new places & ends with a ever cherishing memory of the beauty of Nature in the lap of Himalaya.