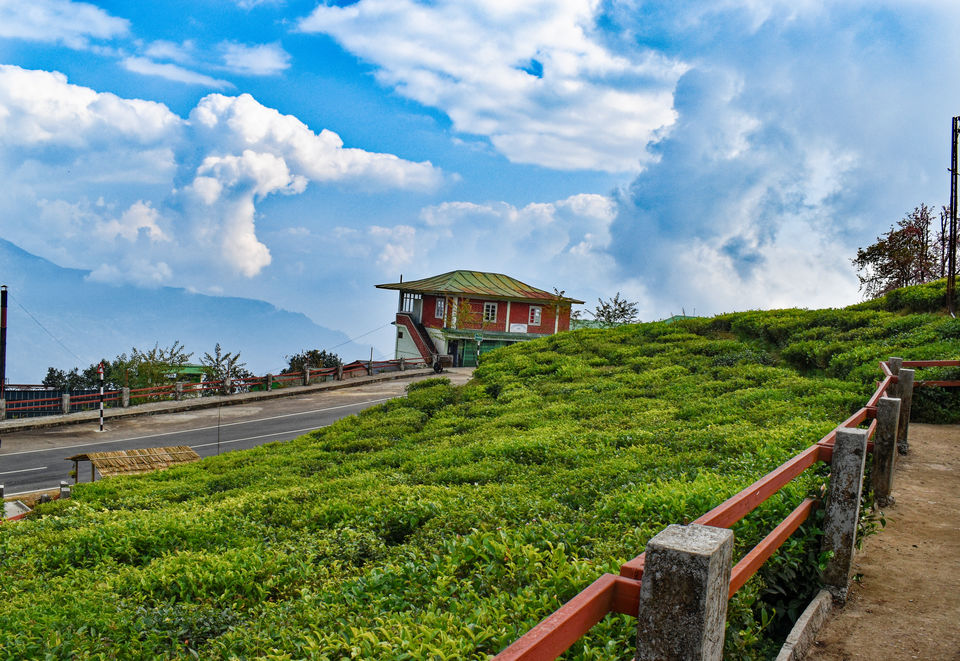 If you are visiting South Sikkim, then absolutely make it a point to visit the Temi Tea Garden. Established in 1969 by the Government of Sikkim, this tea garden is the laurel and pride of Sikkim. Spread across an area of 453 acres of land, the beautiful tea garden is bordered by the towering Mt. Kanchenjungha range.
Temi is reputed to produce some of the best flavored teas in the world. The sight of the lush tea garden with its winding roads and tea pickers with their colorful apparels picking tea leaves is wonderful.
Temi Tea Estate is the only tea garden existing in Sikkim producing 100 metric ton of tea annually that too using the organic method as per the guidelines of the Institute of Marketecology (IMO) of Switzerland. The tea estate makes news not only for the quantity, but also for its quality, which gets a high recognition in the international markets.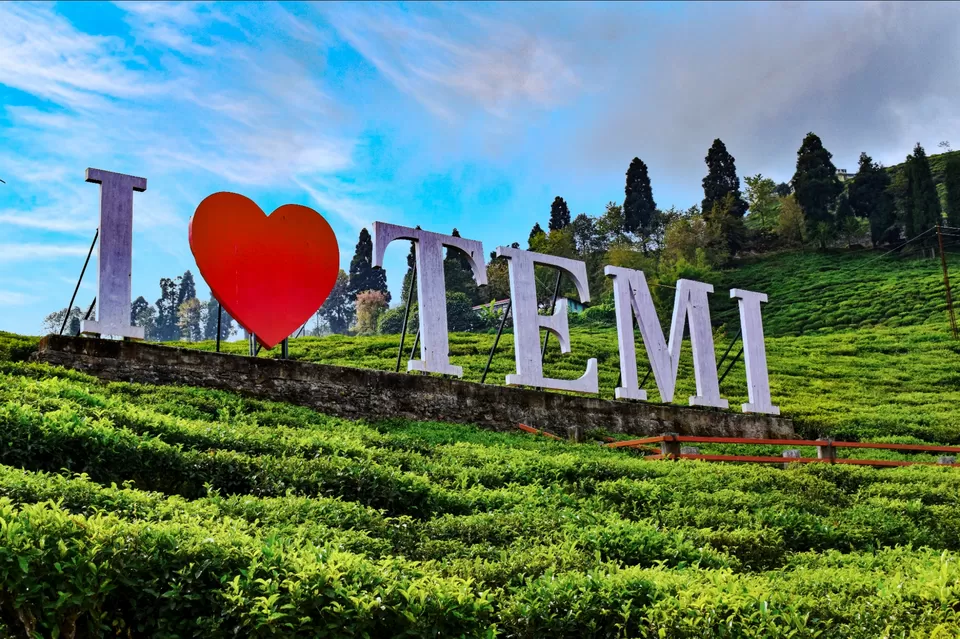 When Should I Land Up
If you're a tea connoisseur then the best time to visit the tea garden is during spring, the season for first flush i.e March to April. If you plan a visit in November, be prepared to get floored by some glorious views for it is when the entire emerald expanse of the tea estate is lined with pink cherry blossoms. Generally, the best time to visit this part of the Himalayas is around spring (March to June) and autumn (September to October)
The other great time to be here is when the Temi Autumn Carnival takes place (November). The three-day cultural festival that was first held in 2018, is a unique event that features cultural performances, fashion exhibitions, a colourful mela and other attractions that are packaged to pitch Temi as a tea tourism hub in a much bigger way. Do not miss the Yak Dance performance when you're here.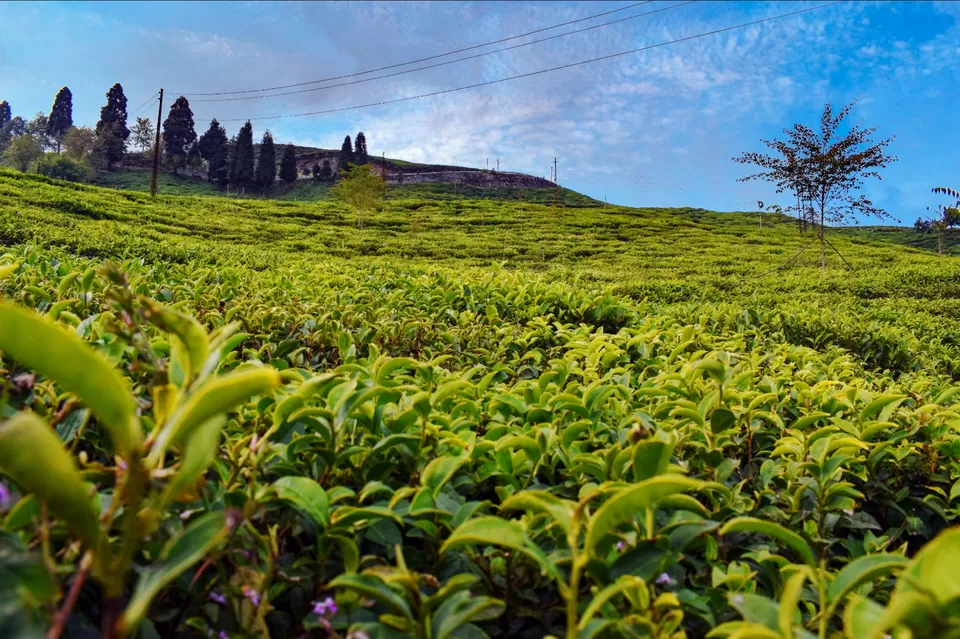 Attractions around Temi Tea Garden
The tea garden produces some of the best brands of tea in the globe that is celebrated for its amazing flavor and quality. It's most popular brand is the 'Temi Tea'.
Apart from the tea gardens, the region also has a thriving plantation of cardamom and cherry blossom trees along with an assortment of a wide variety of striking bird species like Rusty-bellied, Lesser Shortwings, Satyr tragopan, kalij and abundant species of butterflies.
There are many alluring villages near by such as Narsing Village, Borong Village, Kewzing Village etc. However,the major attraction near this scenic Tea garden is Ravangla. Ravangla is about 20 km away from Temi Tea State and known for offering tourists interests like Buddha Park, Ravangla Gumpa etc.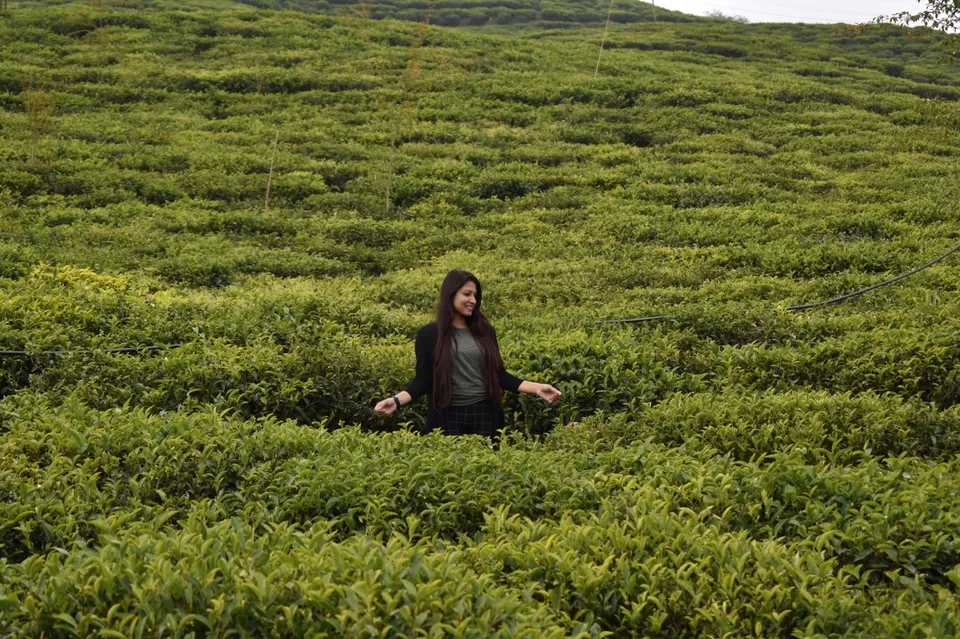 Activities at Temi
The main tourist activity here at the Temi Tea gardens is mainly sightseeing and viewing the processing of tea making right from tea plucking to culturing of tea leaves at the factories.
An interesting feature here is that you can get garden fresh tea right from the tea gardens itself from an outlet operated by the 'Tea Garden Employees Consumers' Co-operative society Ltd.', which sells quality packaged teas. The list of famous brands here includes Temi tea, Sikkim Solja, Mysteaque, Orthodox dust tea and Kanchenjunga Tea.
Those who love adventure can trek to the Tendong Hill and the Maenam Hill with a motif to visit Maenam Wildlife Sanctuary and Tendong State Biodiversity Park, etc.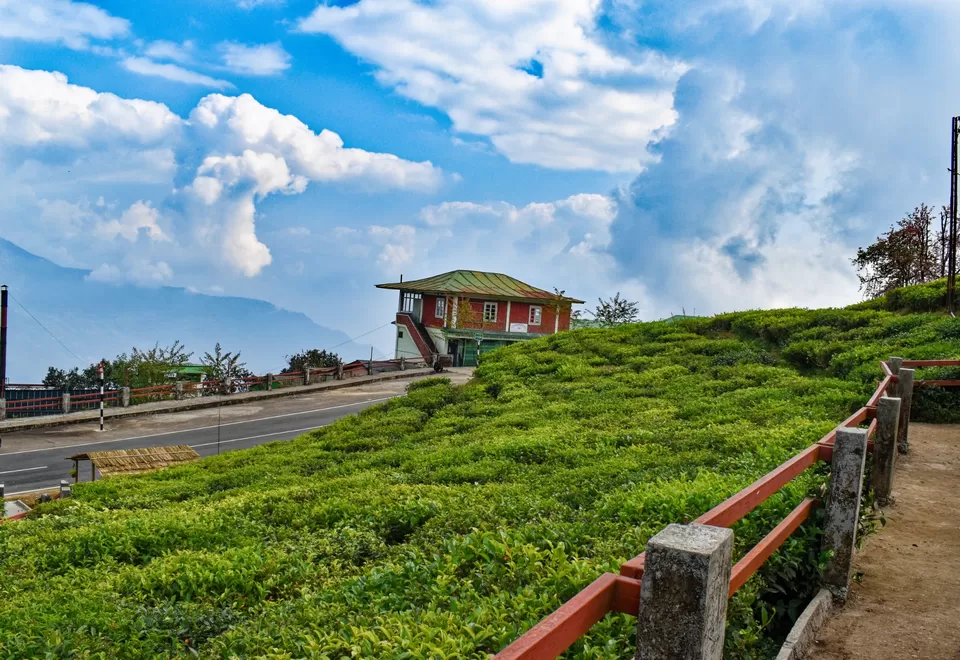 GETTING THERE
The nearest airport is Bagdogra in West Bengal (which is around 102 kms from Namchi). Bagdogra is a domestic airport and is connected to the nearest international airport in Kolkata, West Bengal. From Namchi you can either hire a car to reach Temi which is about 20km away. Helicopter service: Bagdogra-Gangtok (35mins/Rs 3,500/ pax); shared taxi: Gangtok-Ravangla (71km/3hrs) Rs 200/pax
By Train: The nearest railway station is New Jalpaiguri (NJP) in West Bengal (around 96 kms from Namchi from where one can avail trains to different parts of the country). From Namchi, one can hire a car to reach Temi, which is about 20km away.
By Road: Namchi is approximately about 92 kms from Siliguri. The Sikkim Nationalised Transport (SNT) buses ply regularly from Namchi to towns within the state and Siliguri. Private taxis are also available on regular basis for hire or on shared basis. From Namchi you can hire a car to reach Temi which is around 20km away.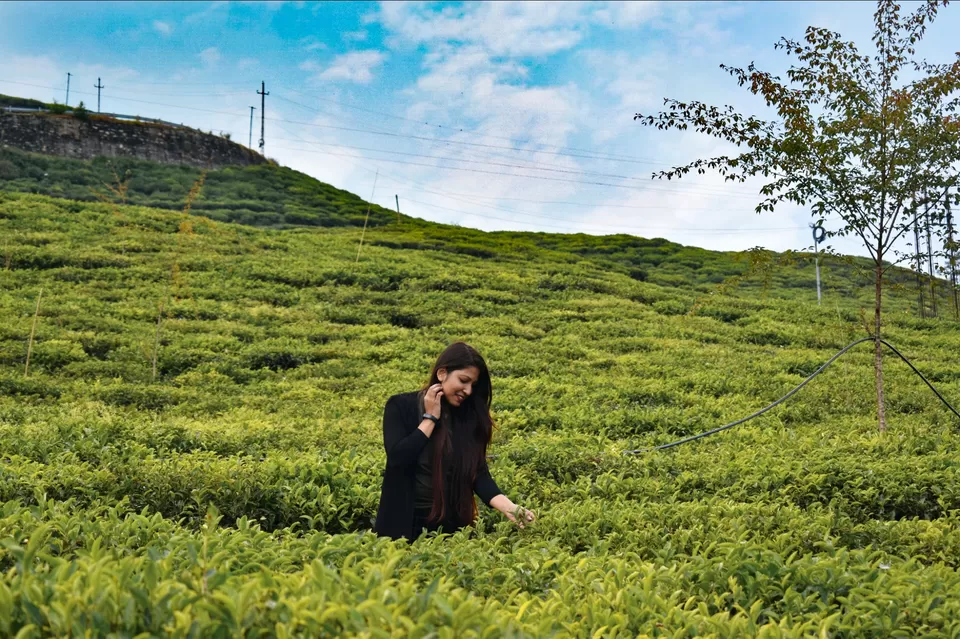 Where to stay near Temi Garden:
There is a Heritage Dark Bunglow from the British era. Temi Homestay, Zimkhang Homestay and few others homestays also offer good hospitality. Cherry resort is the only resort in temi which is situated amidst lush green tea state.
The spectacular views of the tea gardens and pines make Temi Tea Garden a nature's wonderland. The beauty around will mesmerize you completely and the freshness and fragrance of tea leaves will drench you in a pleasant aura.
If you are a tea lover, this is a place you shouldn't miss paying a visit to!