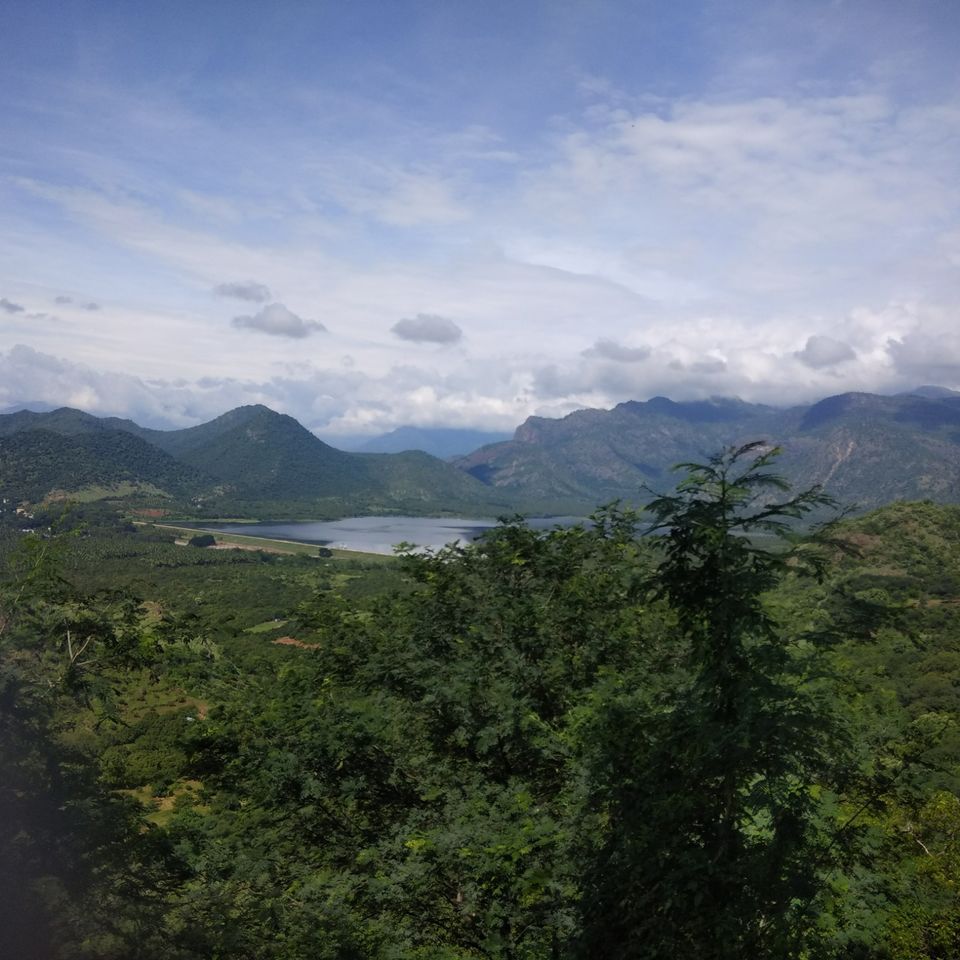 We travelers always fall short of money you know. But have you ever thought about the advantages of traveling when broke? In short…you get to explore more. Yeah, you don't get the option of incorporating luxury itineraries and hence indulge into more real-life adventures.
Just like almost all my other trips, the plan of visiting Kodai also happened overnight. From Bangalore it was a one-night journey to the 'Princess of Hill Station', the land of magic mushrooms. The very first view of the hills in the morning when we reached was enough to spell its magic on us. We didn't make any room reservation prior reaching, and to our nightmare, the place was super crowded since it was a long weekend. So you think we started hunting for a place to stay? Naaaah…Before getting into that, we took a stroll in Coaker's Walk, which is right next to the bus stand. The view of the lush green valley, partially covered with fog was like a quick detox from the daily tantrums of our corporate life. Once content inhaling the fresh air, we started our room hunting. Tell me about price hikes of hotels during long weekends!!! Thanks to my bargaining skills, phew!!! We finally found a room with a considerably moderate price.
The first evening we spent exploring the Kodai Lake, a man-made lake located at the heart of the city. It's a beautiful colossal lake, surrounded by mountains. There is a lot to explore in that area starting from local cuisines to outdoor activities such as cycling and boating. Don't miss out on the delicious homemade chocolates Kodai is famous for.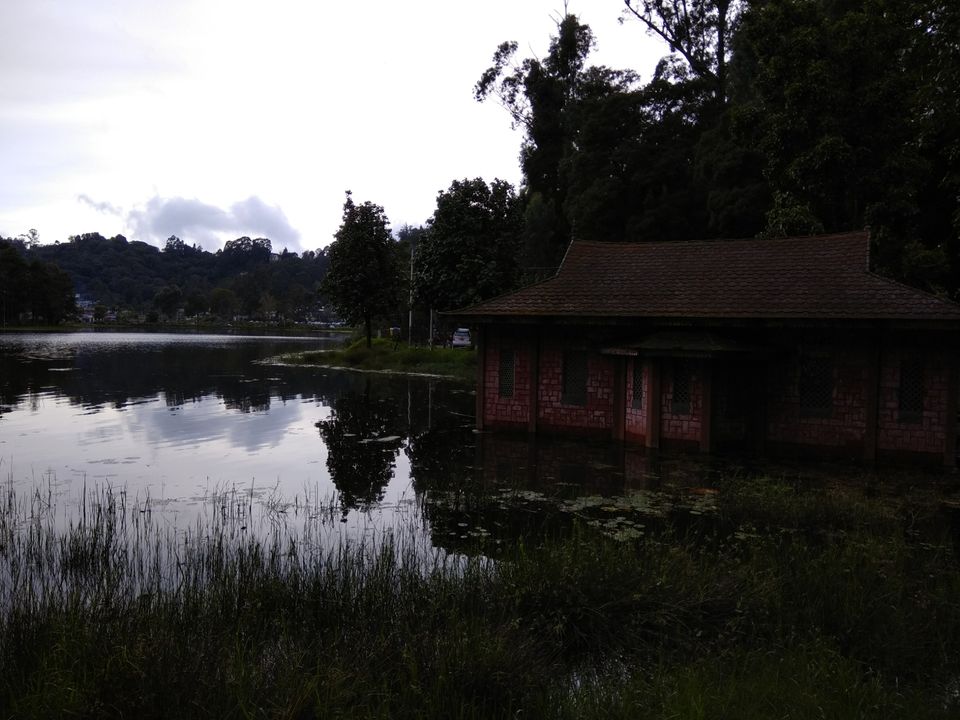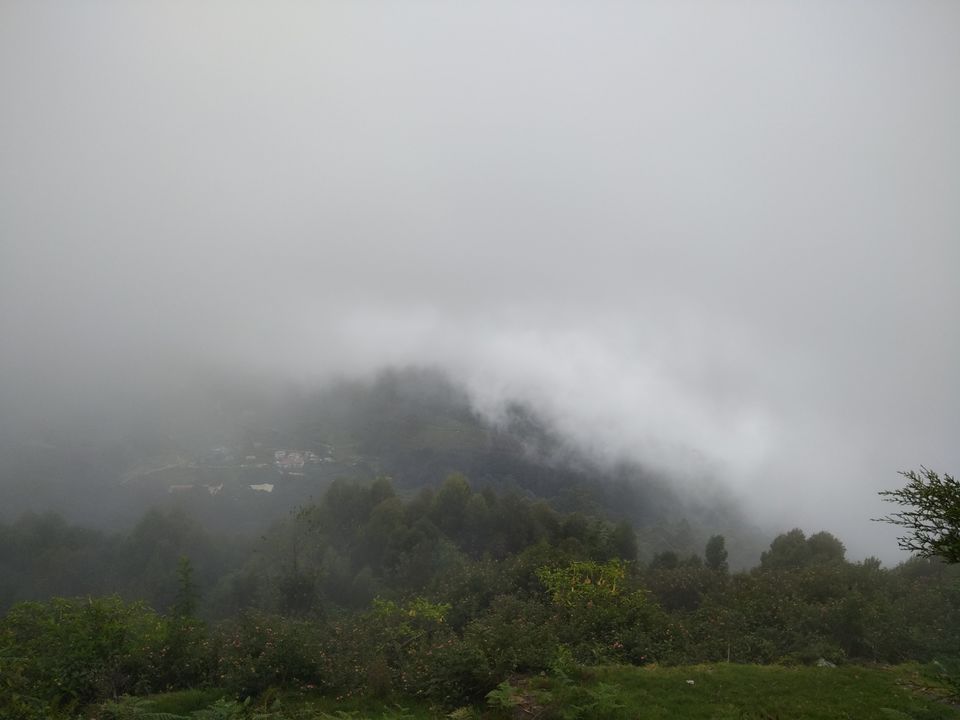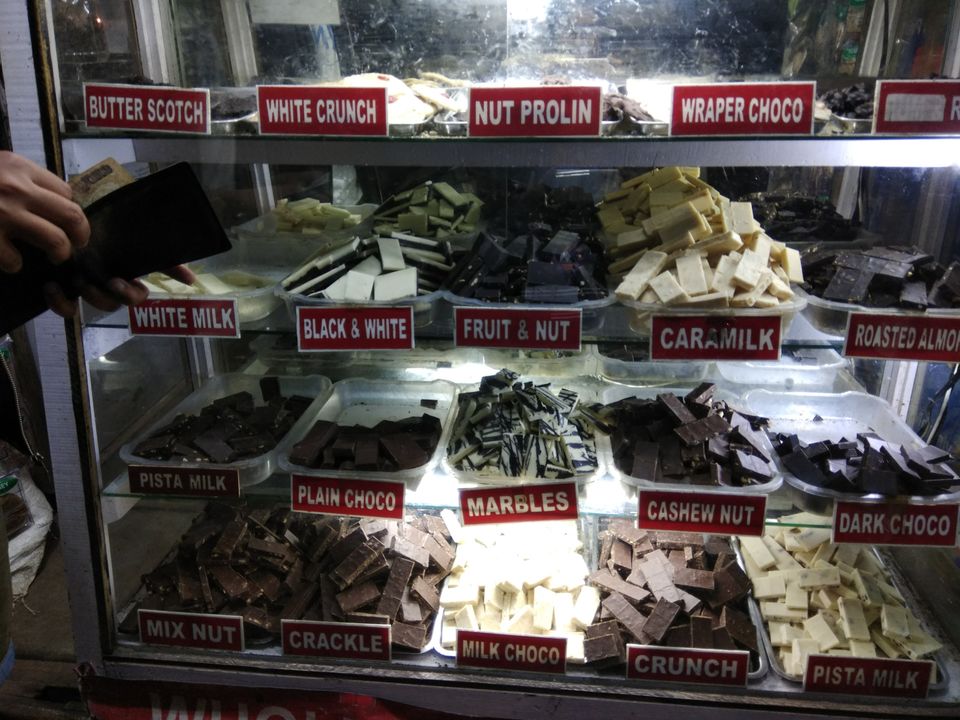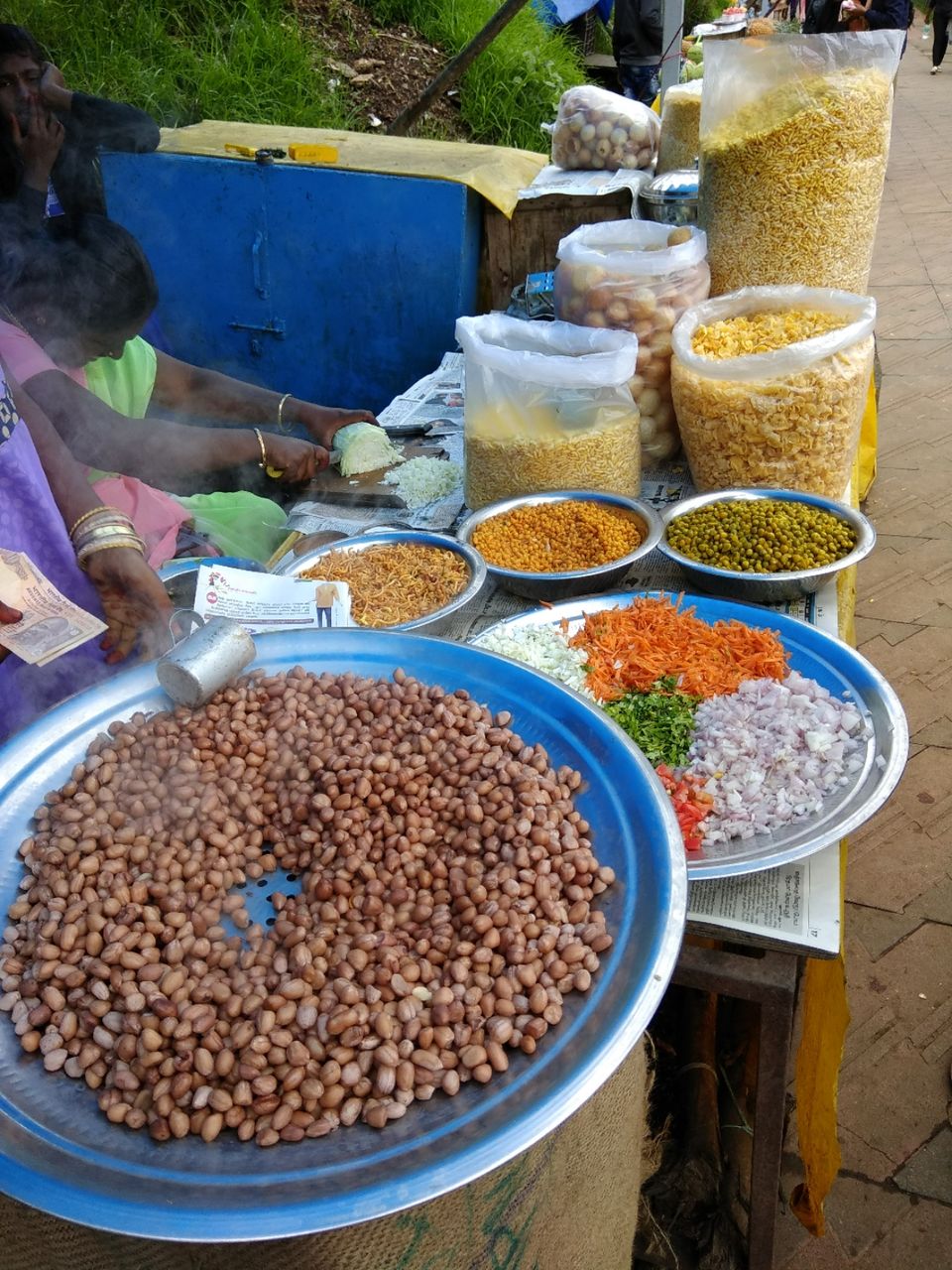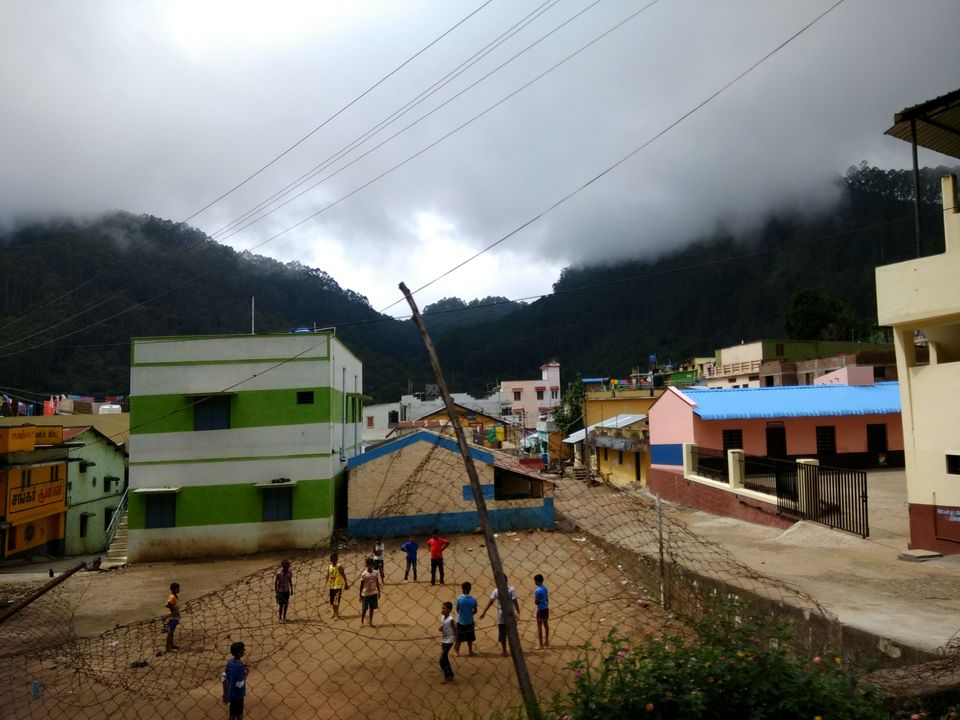 Next morning we decided to go to the Pine Forest, but before that we wanted to check out Bear Shola Falls. As I have already mentioned, we were broke and didn't have money to book a vehicle. So we had to trust our feet. Google Map and few generous localites came to our rescue. It was a walk through the narrow lanes of the town and we had to cross a small patch of woods. I must say it was a beautiful 4km (to and fro) morning walk. It's a small waterfall at the heart of the tall trees and mountains. Thankfully we made it before the mad crowd could make it to that place because they were stuck in traffic due to the excessive number of vehicles on the main road. And on our way back, we grabbed some delicious puri-bhaaji for breakfast from a small roadside stall. All set, we were ready for our 12 km walk to the Pine Forest. Following the Google Map, we were very confident about our destination. Trust me walking never felt that pleasant through the zig-zag roads of the placid mountains and thanks to my super entertaining friend. Of course we took a couple of halts in between to play Chain Reaction (don't blame me; my friend got me hooked on to it). By the way, I forgot to mention that I had dropped my phone in the pot the previous evening, which now if I think about, was good in a way. Never mind, we felt lucky that we didn't hire a car and had the option of taking breaks whenever and wherever we wanted to. Finally when we saw 'destination arrived' on our Google Map, we were in the middle of nowhere. We could see tall pine trees on the other side of the valley which was impossible to cross that day. After asking a passerby, we figured that Google had directed us to the wrong Pine Forest, and we were nowhere close to our actual destination. But as I keep on saying…who cares about the destination when the journey is amazing. And yes, we did regret a little bit, but laughed out loud at our stupidity. Whatever it was, it was fun. It was already three in the afternoon and clouds had started building around. Not to mention, we were tired and had no clue about how to get back. Just sat by the road for few minutes and guess what? Two bikers came and took a halt at the same spot where we were sitting. We asked them if they were going towards the bus stand and yes…they were! They were ready to drop us and that was the first time I had hitch-hiked. While we were zooming across the tall trees, mist and cloud, the feeling of accomplishment that I had, can't be expressed in words. It felt like taking that wrong route was the best mistake I had ever made.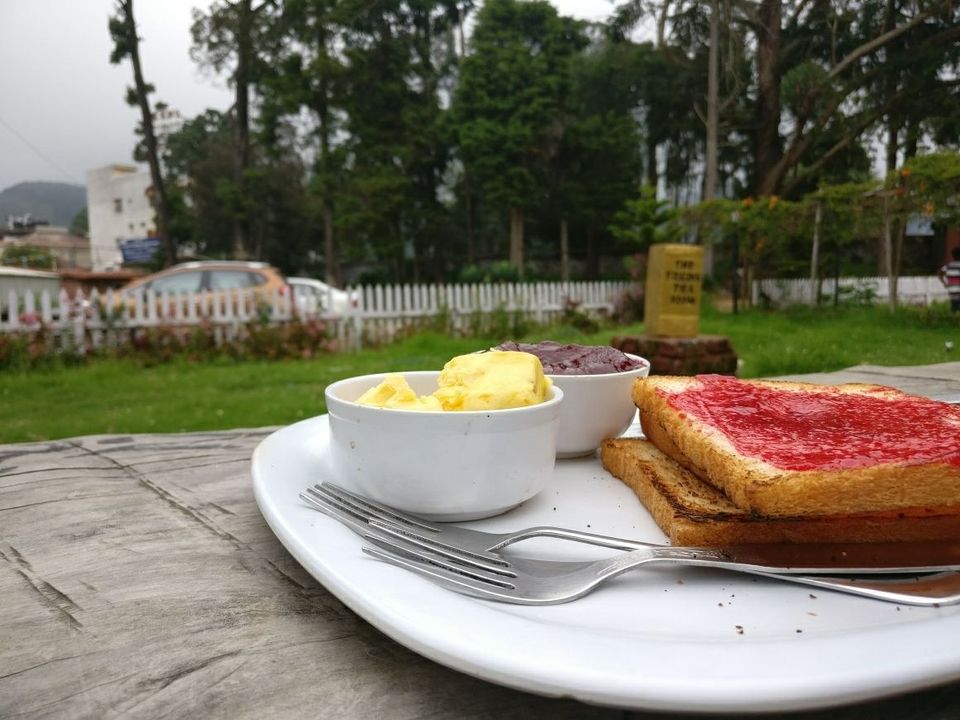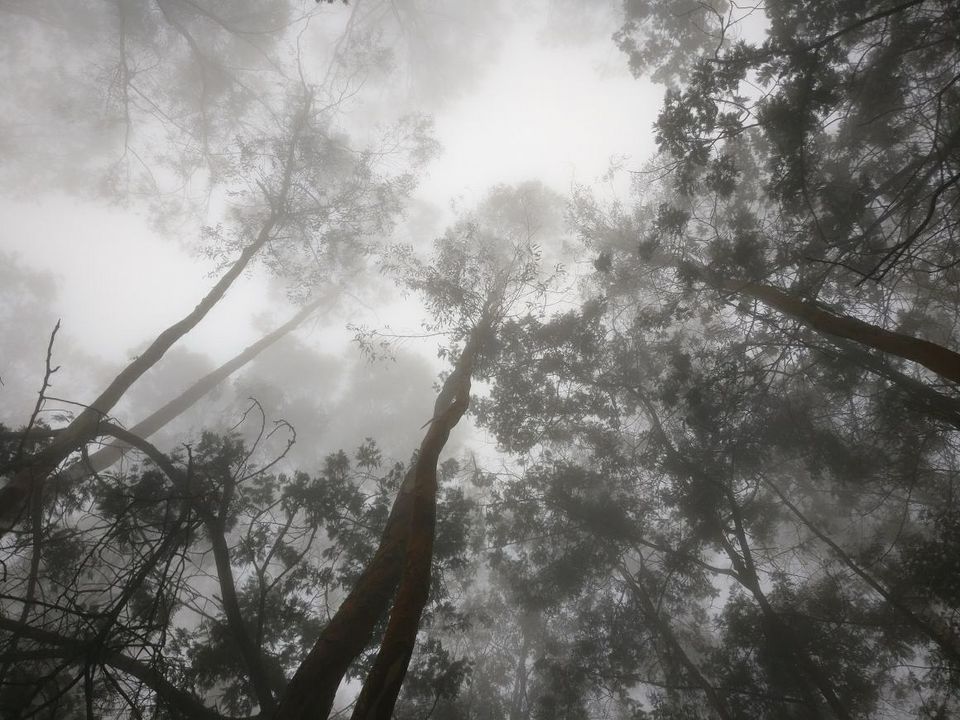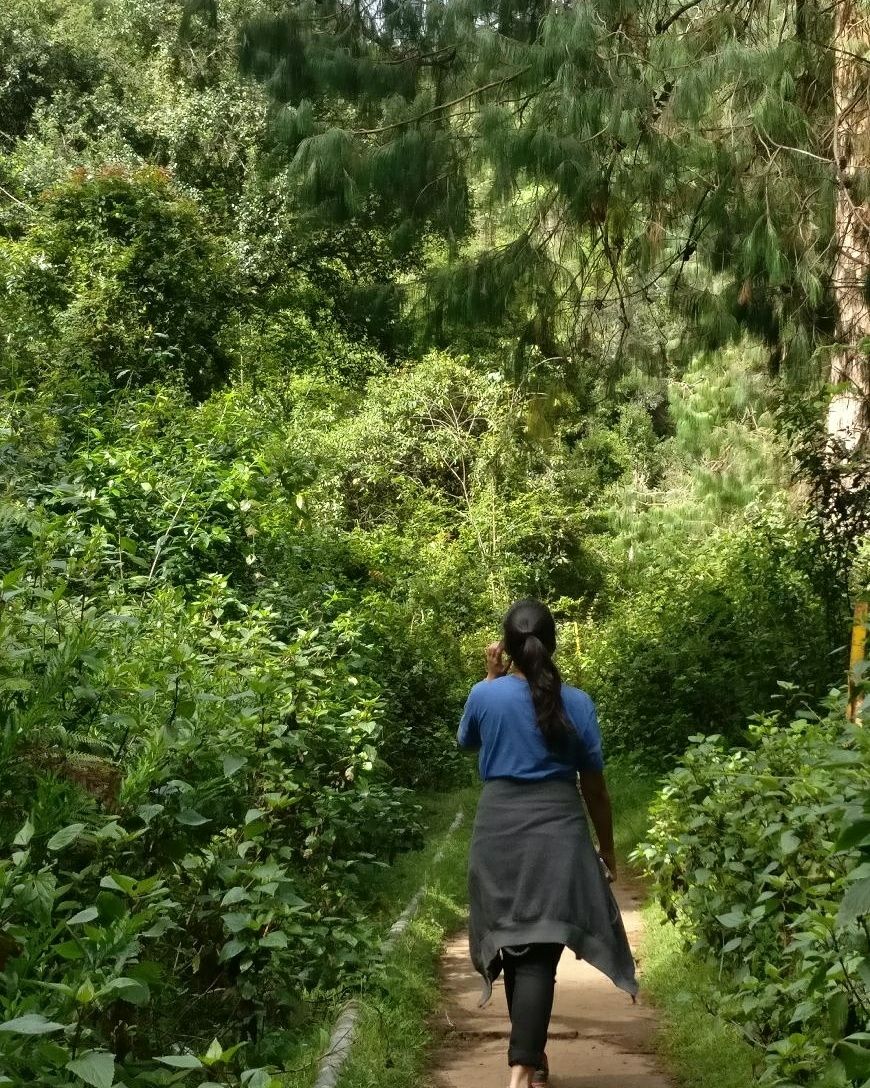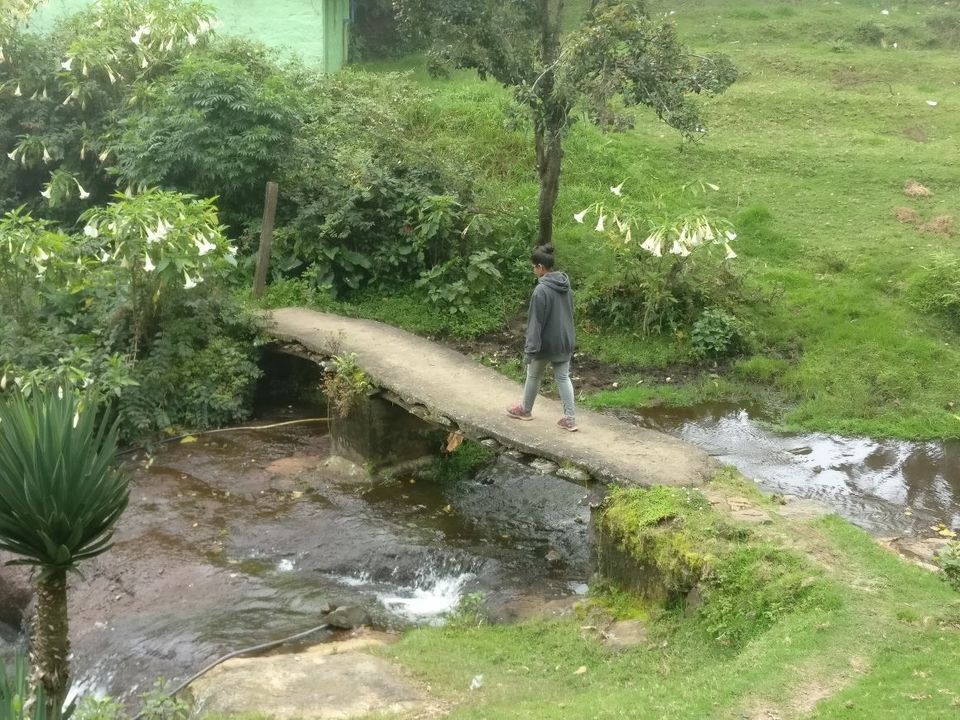 Any idea about our next day's plan? Oh yes, walking down to the actual Pine Forest. We started our journey early in the morning on feet again. This time we made sure that we asked the localites about the direction and not trust Google Map. We almost walked the entire day, taking halts in Pillar Rocks, Guna Caves and finally reached Pine Forest. Since we were on feet, we took trails, which pass through many beautiful waterfalls, wildernesses and knolls and the best part…it was more like we had our private pathway, away from the irksome crowd. We spent hours sitting amidst the tall pine trees, observing the magical game of the fog curtain and unraveling our souls. And there are few things which can never be expressed, but can just be felt.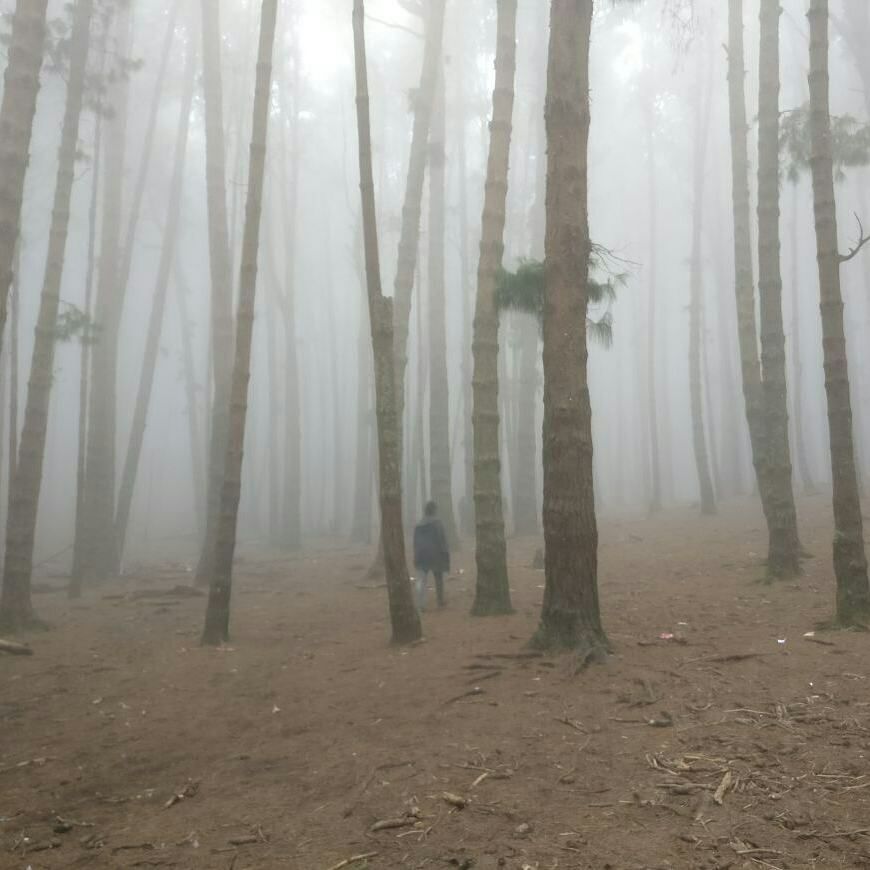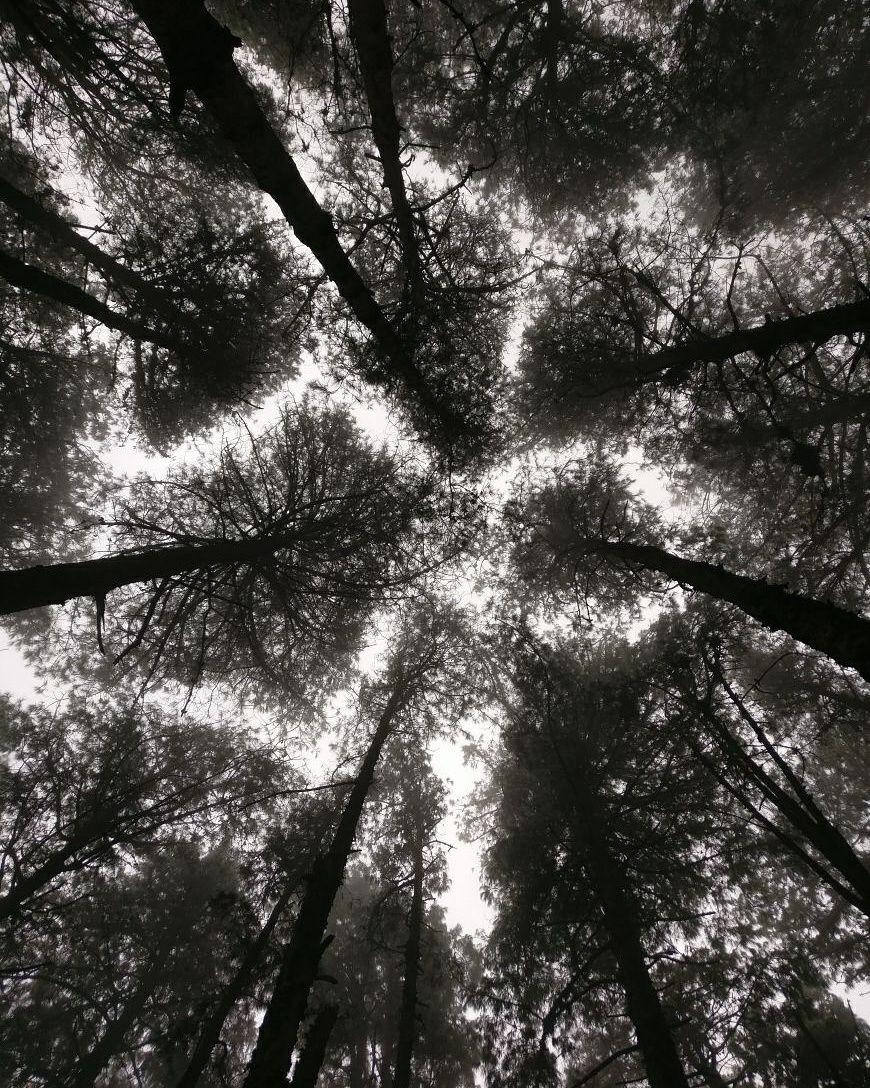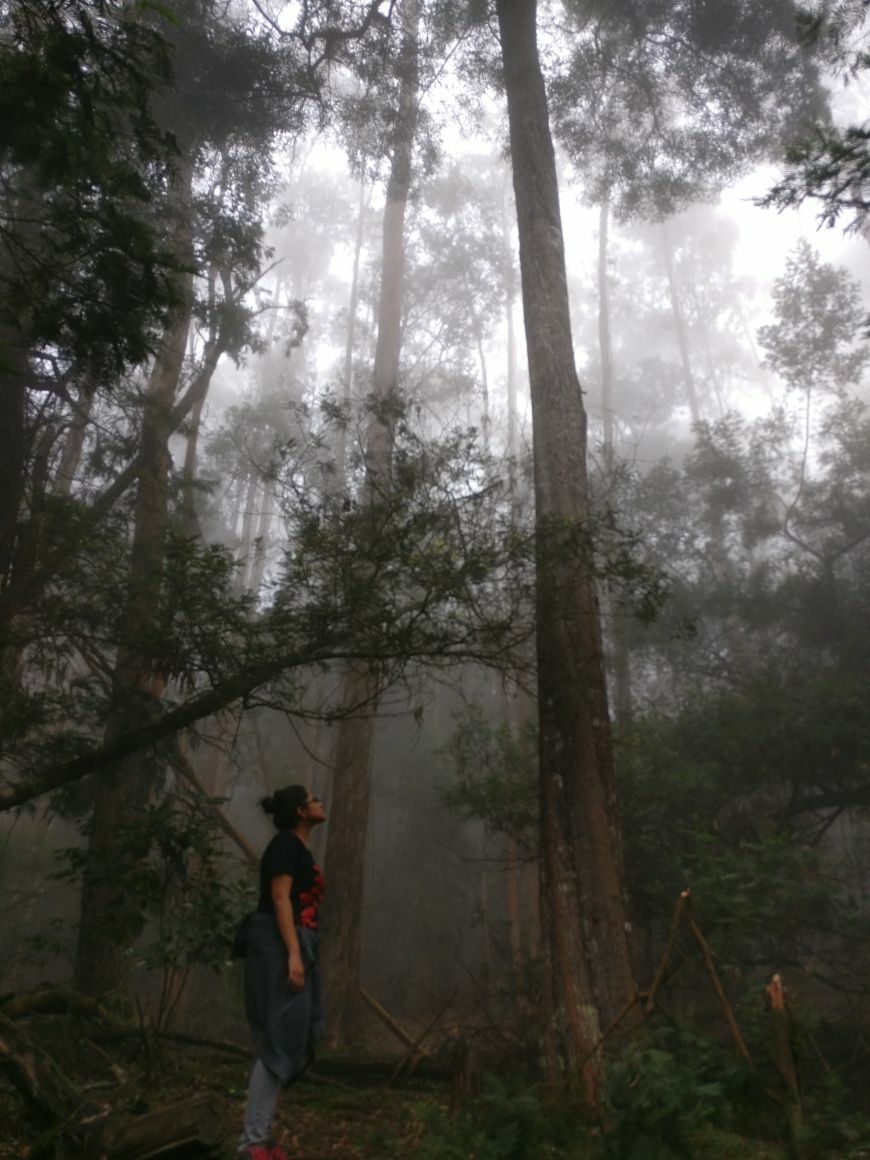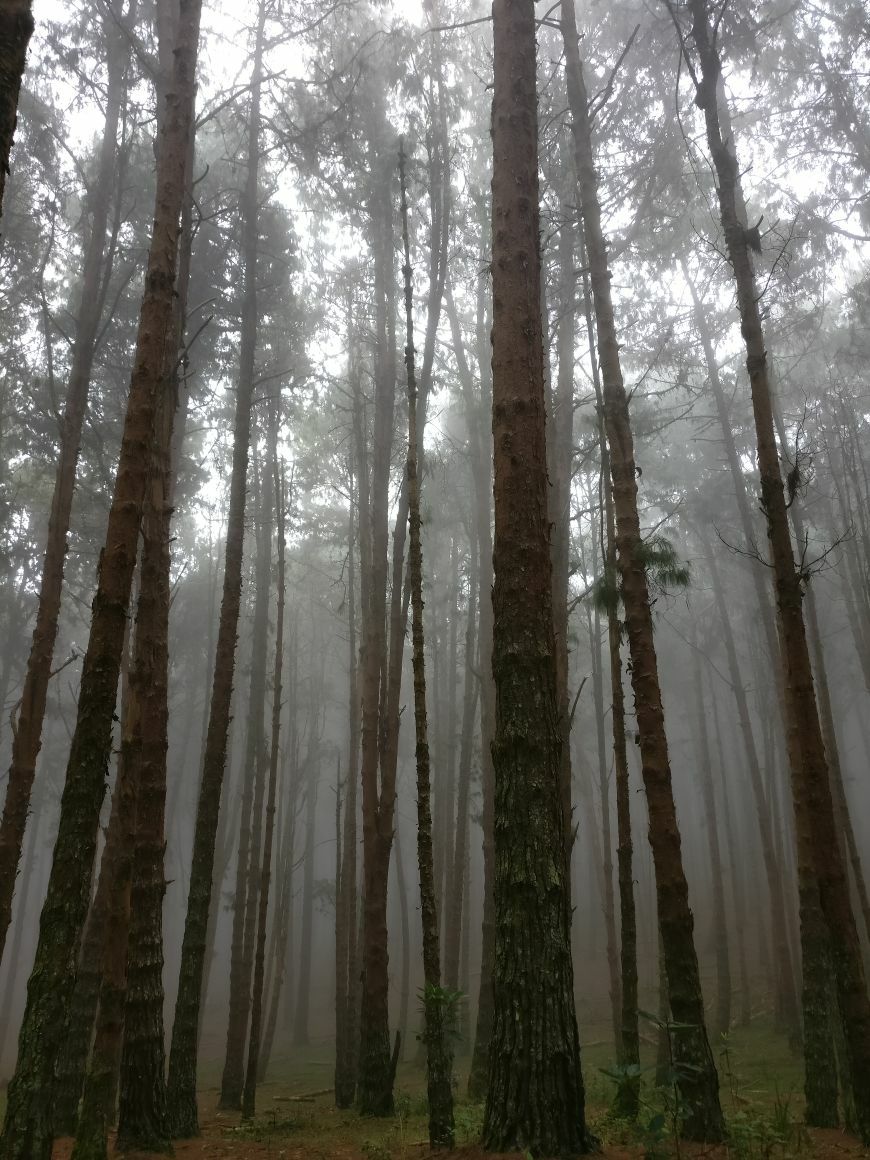 On our last day, we checked out of the hotel in the afternoon, though our bus was in the evening, because we didn't have money for any extra stay. But we were happy to spend the last few hours of our trip sitting on top of a mound in the Coaker's Walk and capturing a time-lapse in our mind of the passing clouds in the valley. We also went to the Christ The King Church, right next to Coaker's Walk and believe me, never before that was I in a more peaceful state of mind.
Now that's what I call travelling. Soak into the culture so deep that it leaves a mark forever.