Being an adventure sports junkie, i never wanted to miss this opportunity of taking a day out during my business travel to scuba dive in east coast of INDIA.
I finalised this region due to two reasons : first, there is a PADI certified center there and sencondly, it was just 170 km away from my stay while i was on a business trip in that part of INDIA.
It was a two day affair.

Day 1: They briefed us about the important HOW-TO's on safety while we are under the sea. They took a 1 hour session wherein they made us dive in the artificial pool.
Day 2 : The actual dive day, we were supposed to reach the dive site at 7 in the morning. we had our breakfast (organised by them) and then went to the end point on land connecting sea in cabs. Further ahead in sea a few kilometers we went in ferry. we carried enough water and eateries with us on ferry to keep our bodies hydrated.
finally in the middle of the sea we wore our glasses, fastened our jackets, oxygen pump and jumped into the sea!

An altogether different sensory experience!
In a serene, slow motion, silent, mysterious world under the waters, i navigated freely in three dimensions☺
There is no concept of path or fixed direction!
No concept of haste, calmness is the only way!
No concept of noise, could hardly hear anything except the sound of my own respiration!
No concept of conversing in the regular way we talk on terrains, sign language can only help!
And in the middle of all this, any change in altitude reflected as the increase in pressure applied on eardrums!!
The creatures and plants under the waters,
so many eccentric people that i met during session,
The feeling of moving/hanging out under water on one level without holding onto anything!!
All these memories are going to remain in my heart for life :)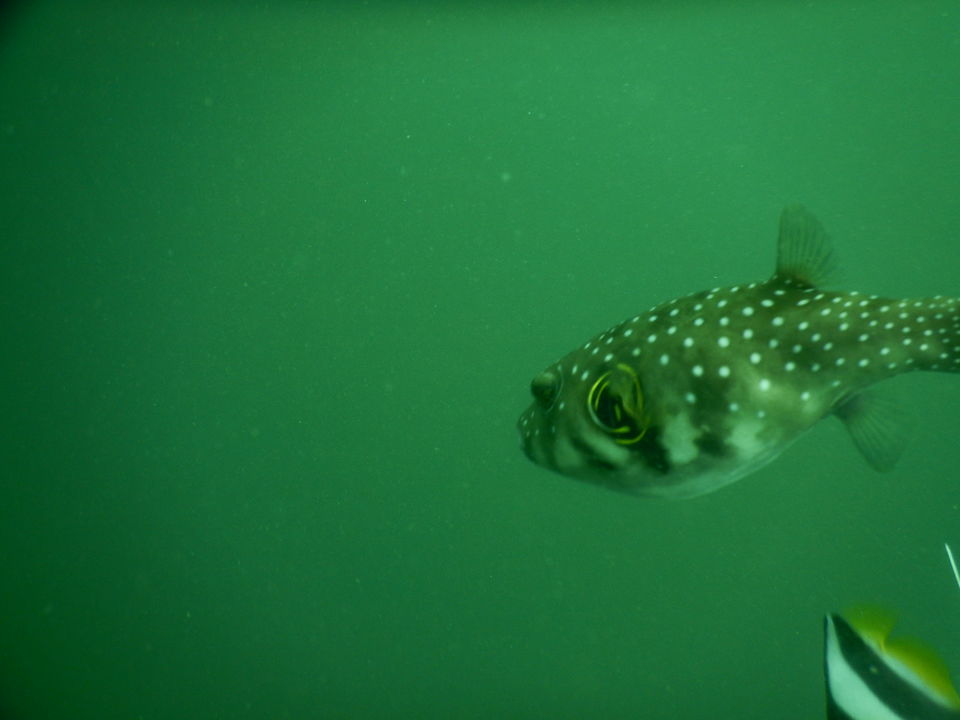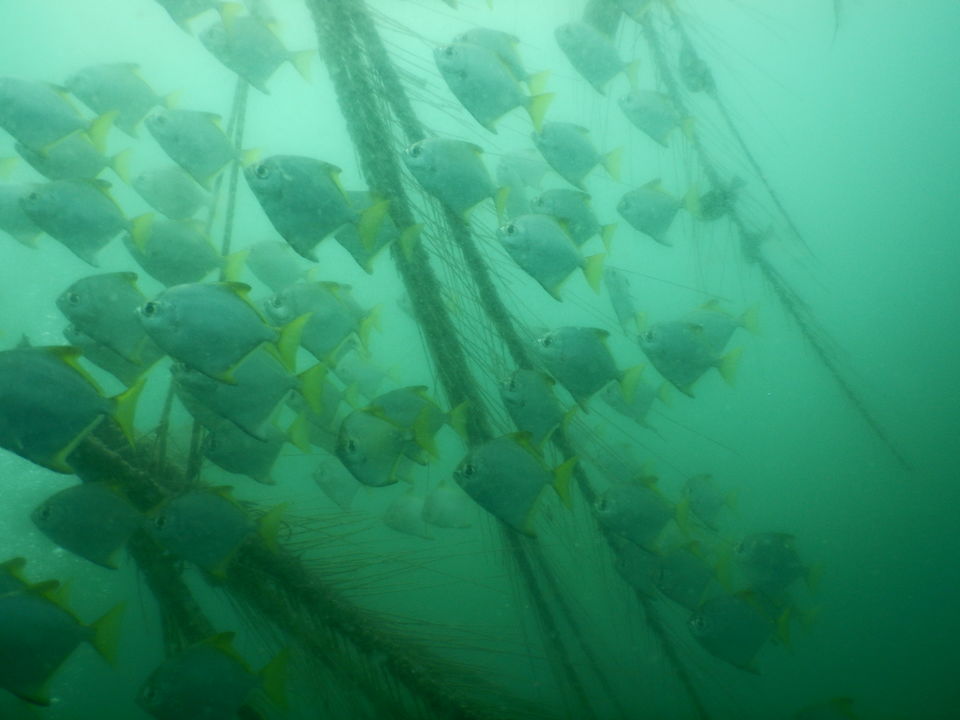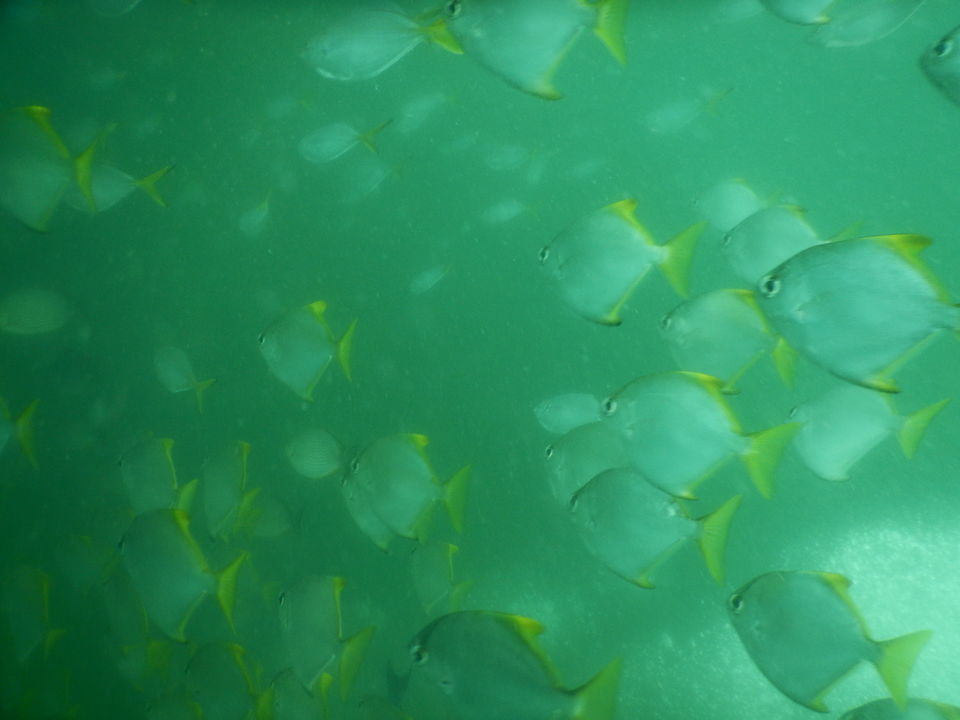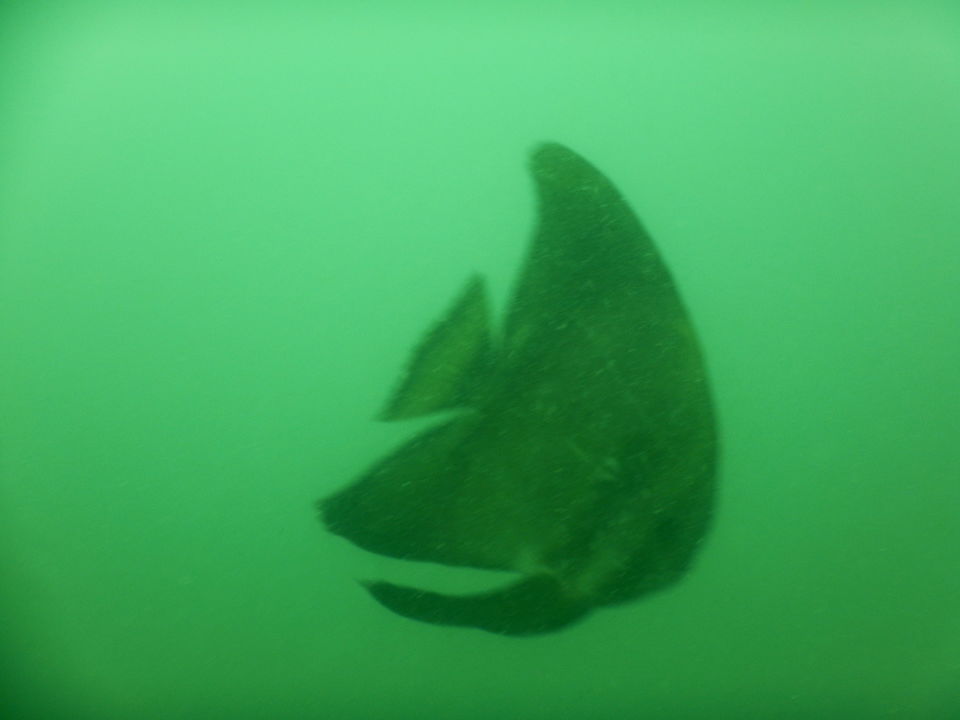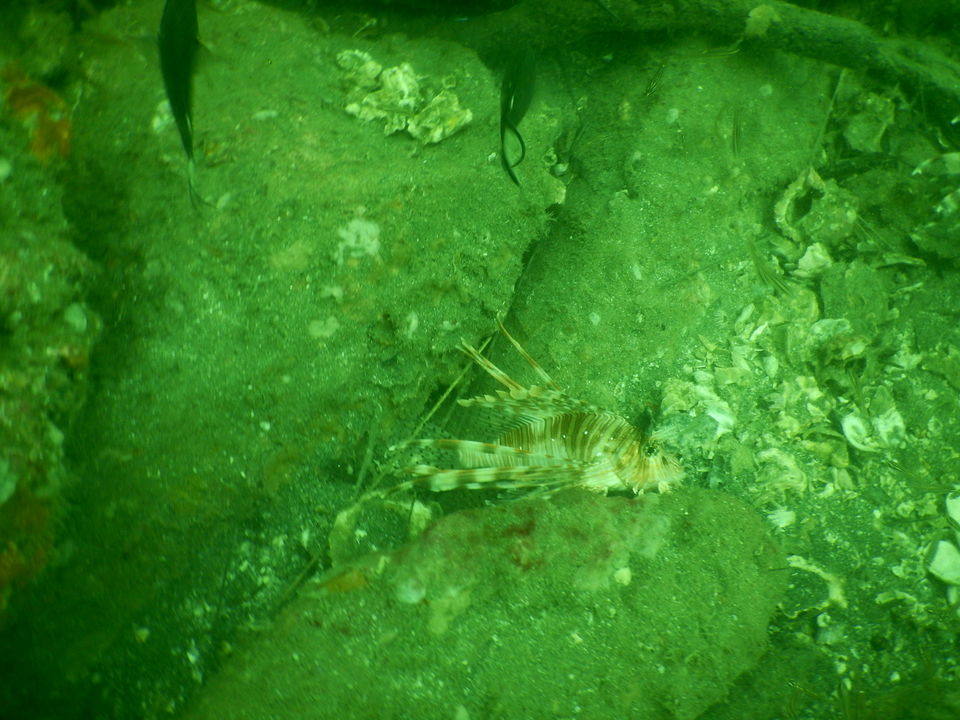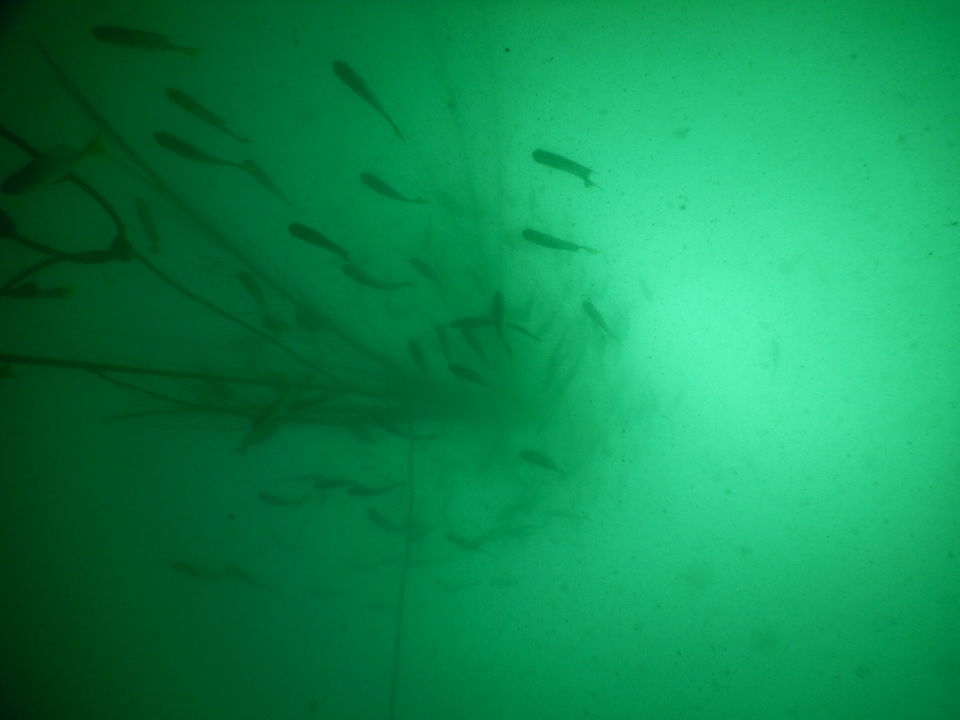 After 40 minutes i came out of sea and felt a little dehydrated so consumed a lot of fruit drinks!
A lot of fellow travellers who went diving and came out of sea at the same time were feeling like vomiting, headache, stomachache but i thank my stars for i didnt feel low and it left me wanting to jump again instead !! :)
Also, under the sea i felt that waters could have been more clear and there could have been more of aquatic life.
for a first timer it is okay but if ever i go diving DEEPER than this then it would certainly be elsewhere in the world :)