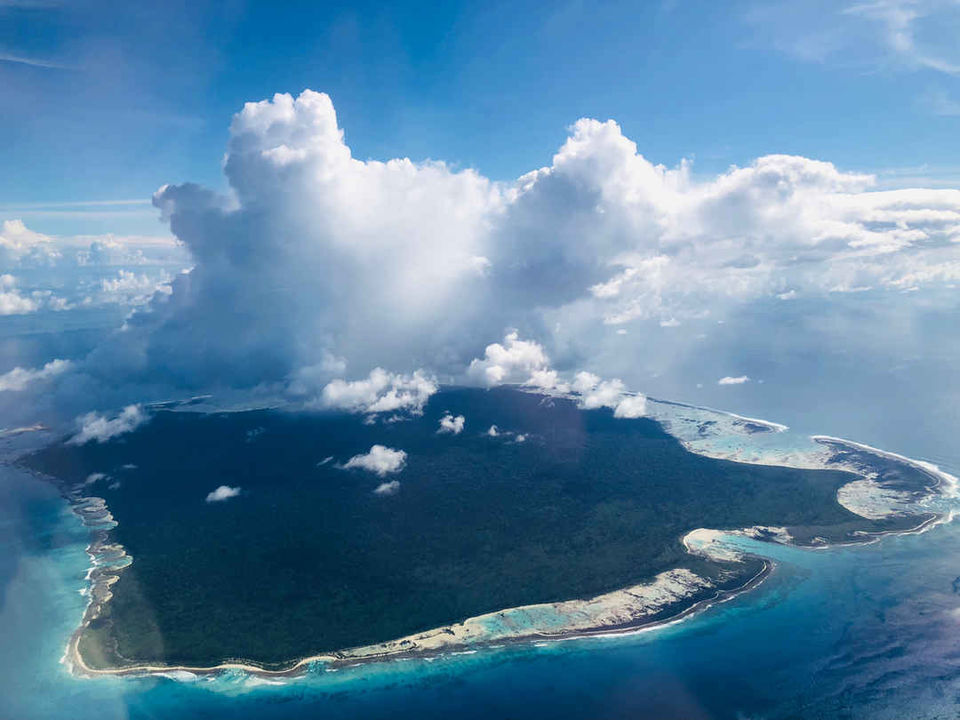 We had a lovely time at Andaman and Nicobar Islands with an 8 day trip and an awesome mix of activities to experience the true beauty of Andaman. Here's my itinerary and the activities recommended to experience Andaman to the fullest! Enjoy :)
Day 1: Landing at the Paradise island

Let me take a moment here to talk about just the first impression! I have travelled to numerous places across the world and have always been in awe of the beaches outside India for that gorgeous shades of blue and pristine beaches. I had no idea until that moment while we were landing, that here in India itself we had such a beauty. Make sure you get yourself a window seat to witness this :) Check out the pictures below: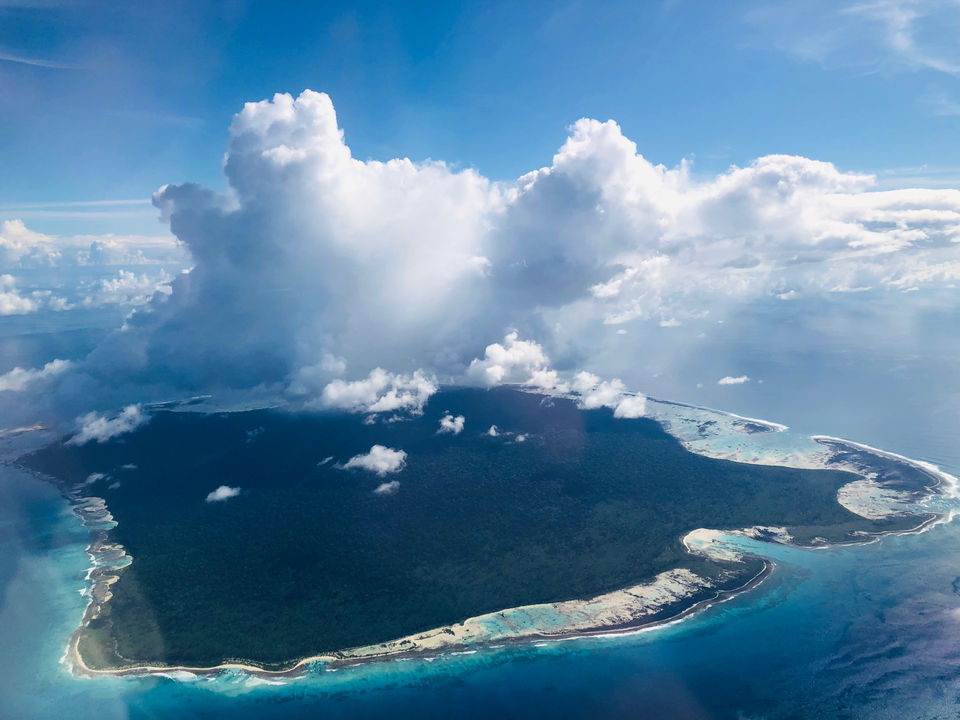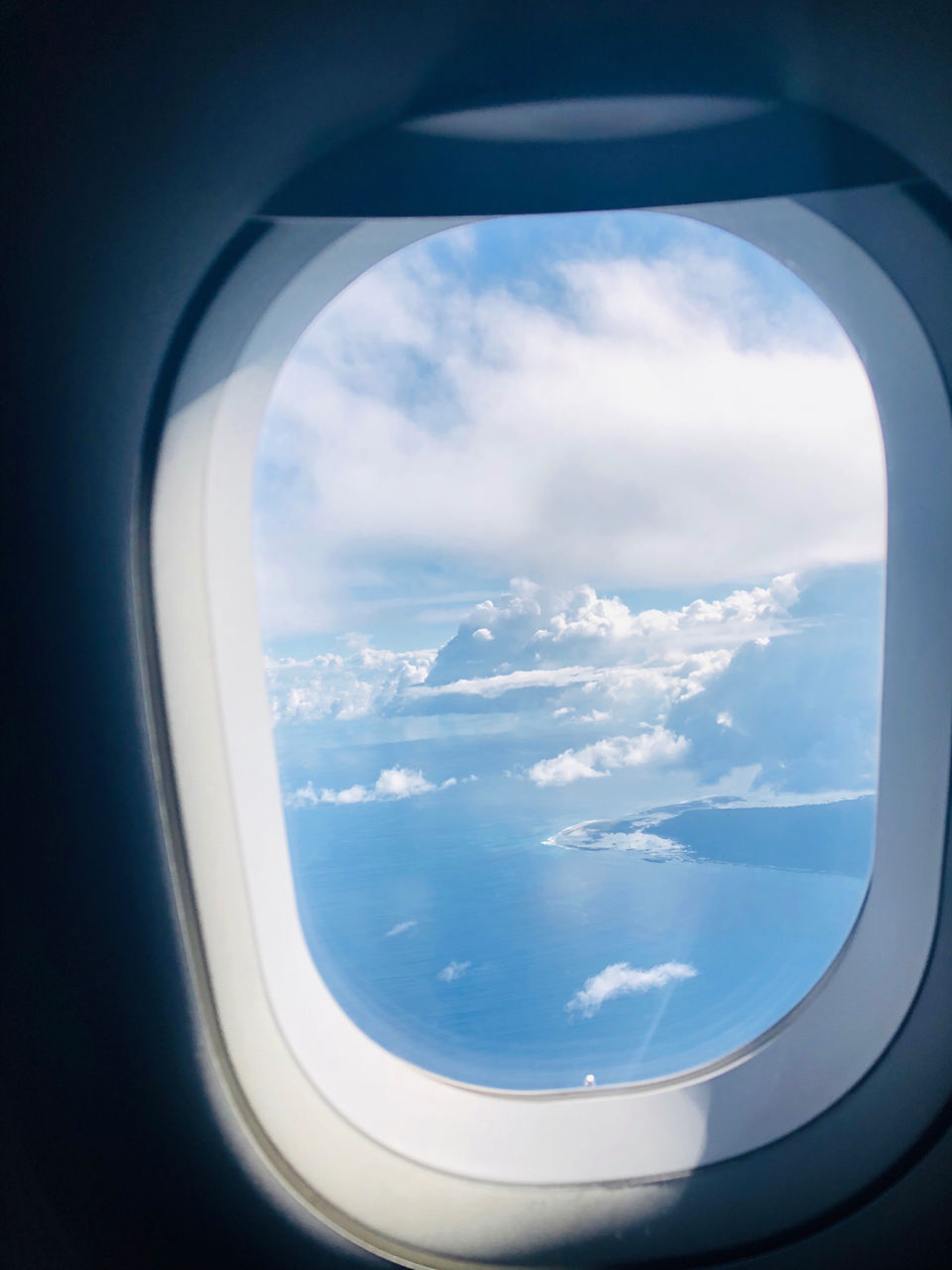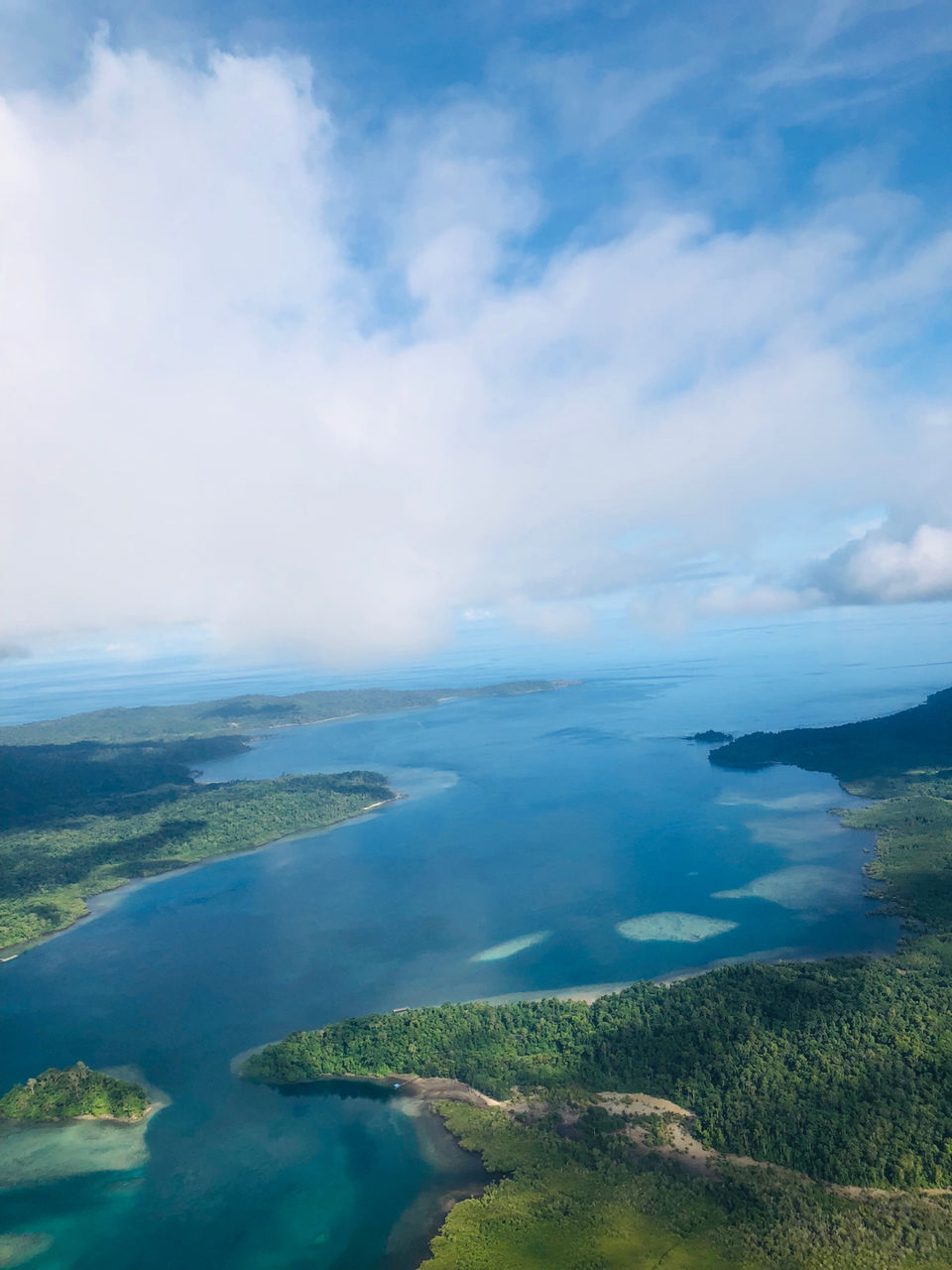 Day 1 for us was just chilling and relaxing in Port Blair. A quick heads up, you would hardly get any internet / range on your phones during the Andaman Trip - So get ready for a digital detox + make sure all your tickets and details are handy with you before you reach the island
Day 2 : Ferry to Havelock Island
Andaman has got two major ferry systems to travel to the other islands (Havelock and Neil). These operate at fixed time slots and with limited seats, so it is highly advisable to book tickets in advance. You can book these directly online or through an agent. You would need a printed copy to board the ferry.
It was beautiful ride to Havelock island - pictures below :)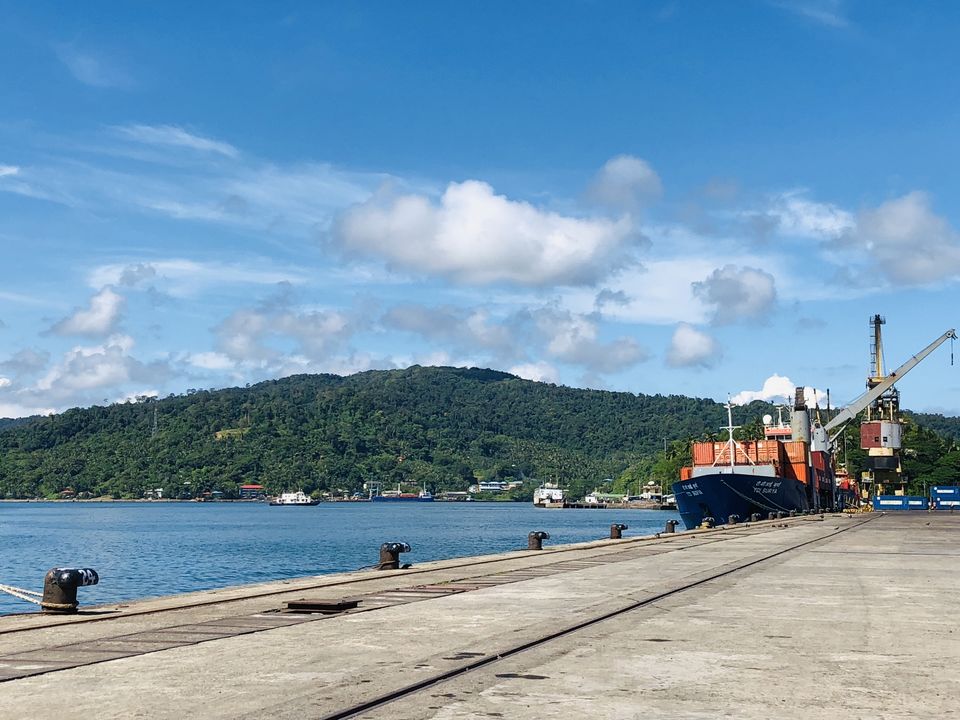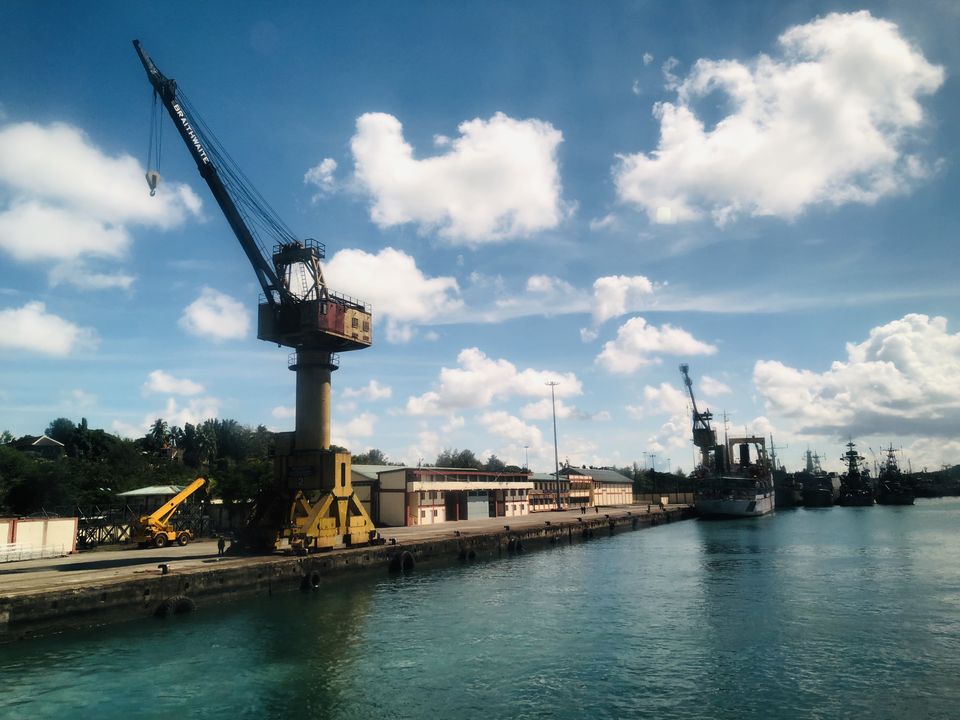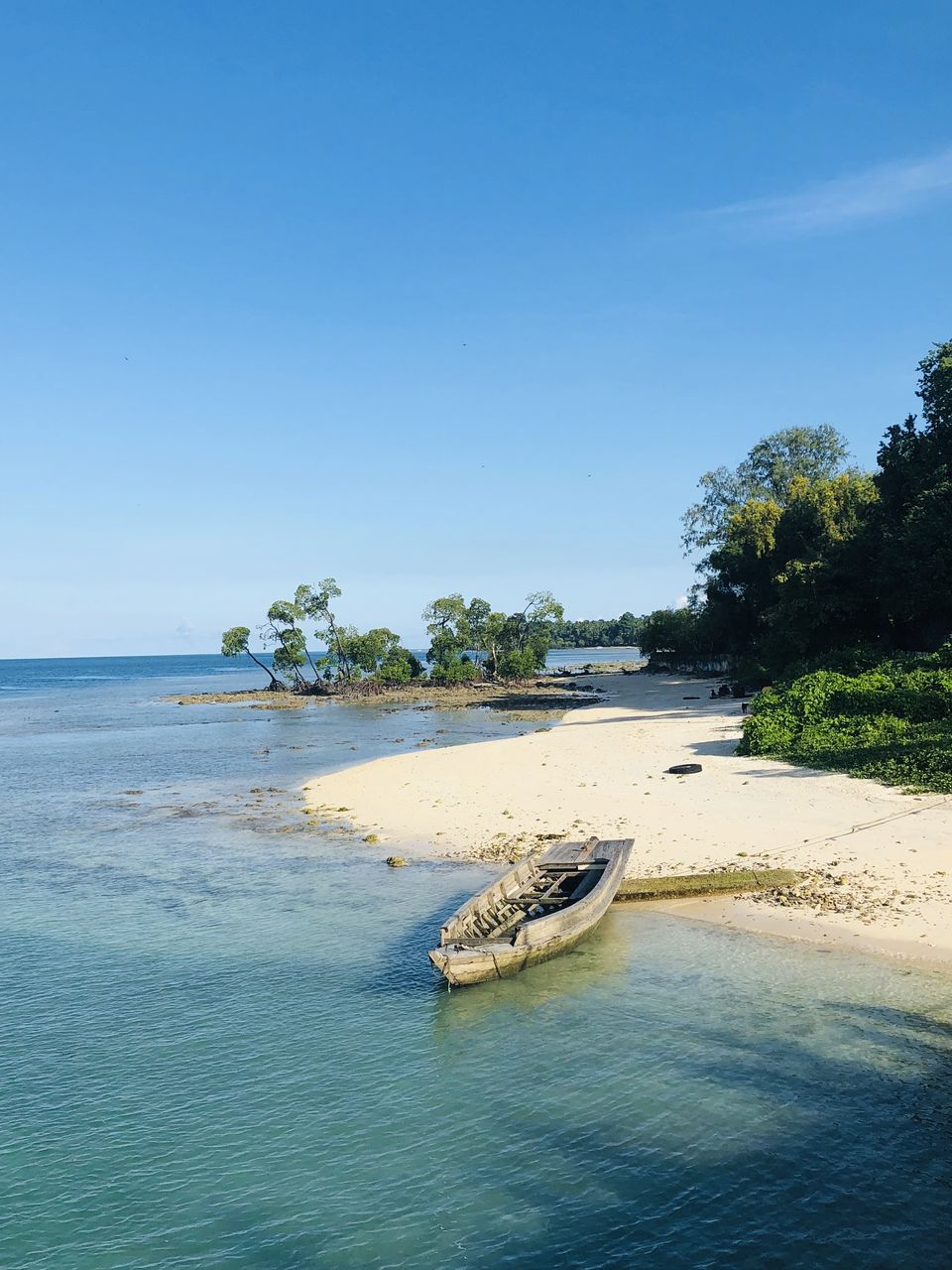 We stayed at the White Coral Beach Resort in Havelock island. A series of Cute cottages leading to a private beach - it was just bliss ❤️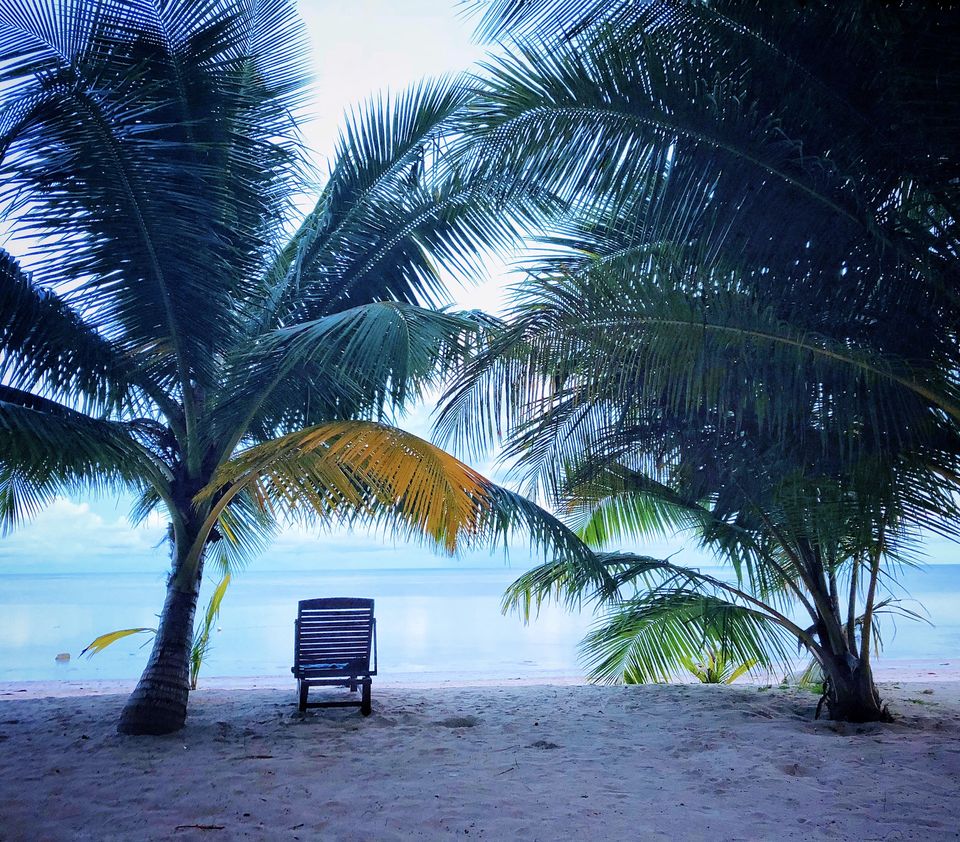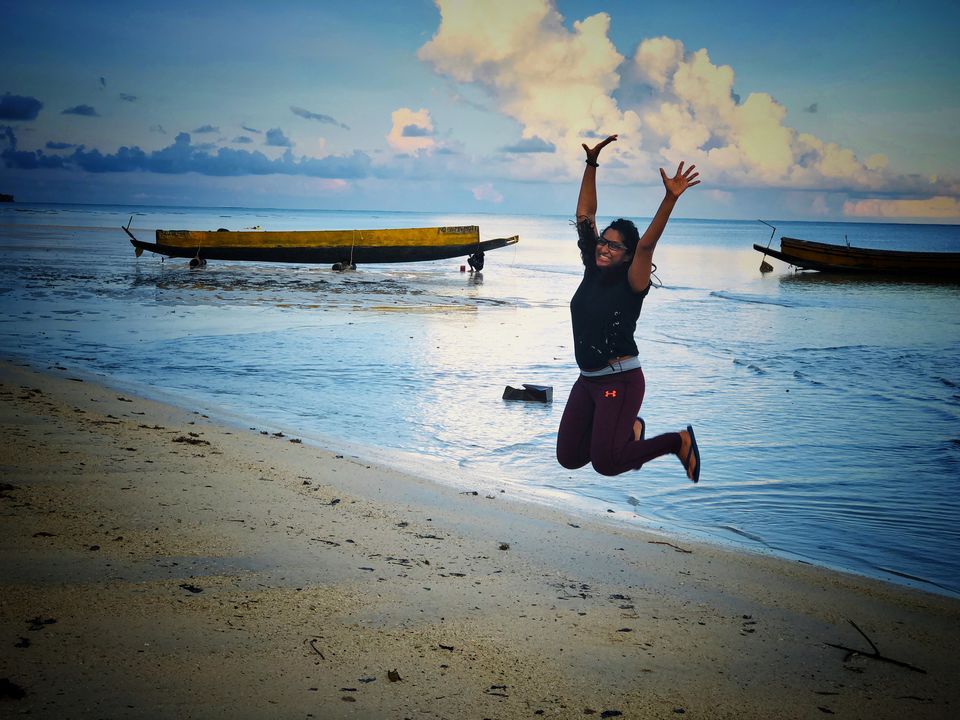 You can pretty much reach anywhere in the island with a two wheeler. We had the resort arrange for two wheelers and were soon off to the very famous Radhanagar Beach to catch the sunset. This is regarded as one of the best beaches in Asia, however I feel there were way better beaches in Andaman than this one. It was a beautiful sunset, but too many people around kind of spoilt the effect for me.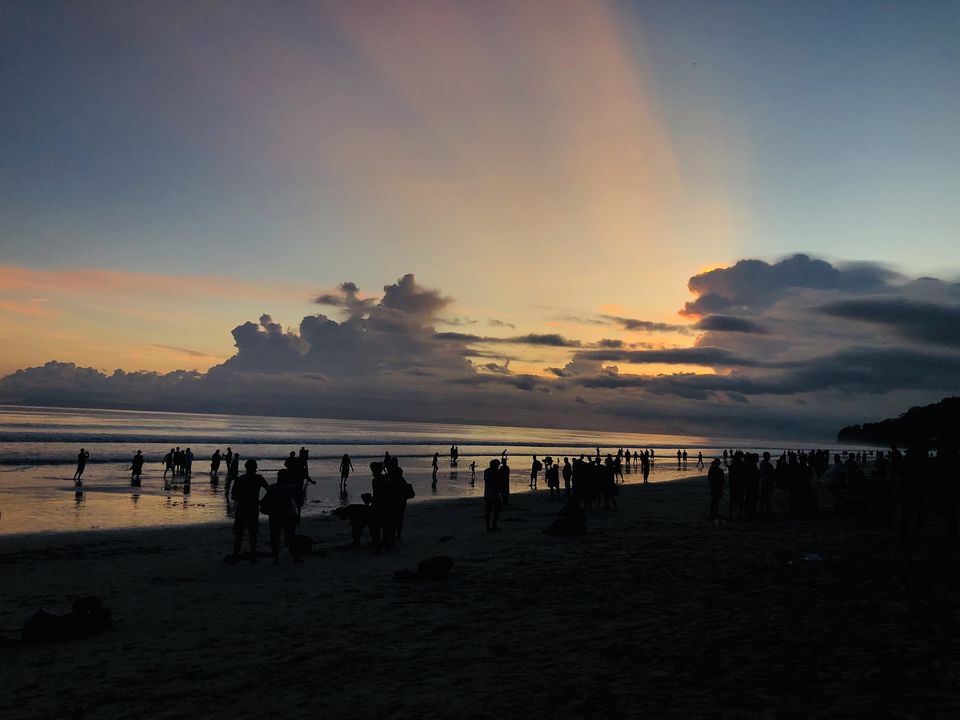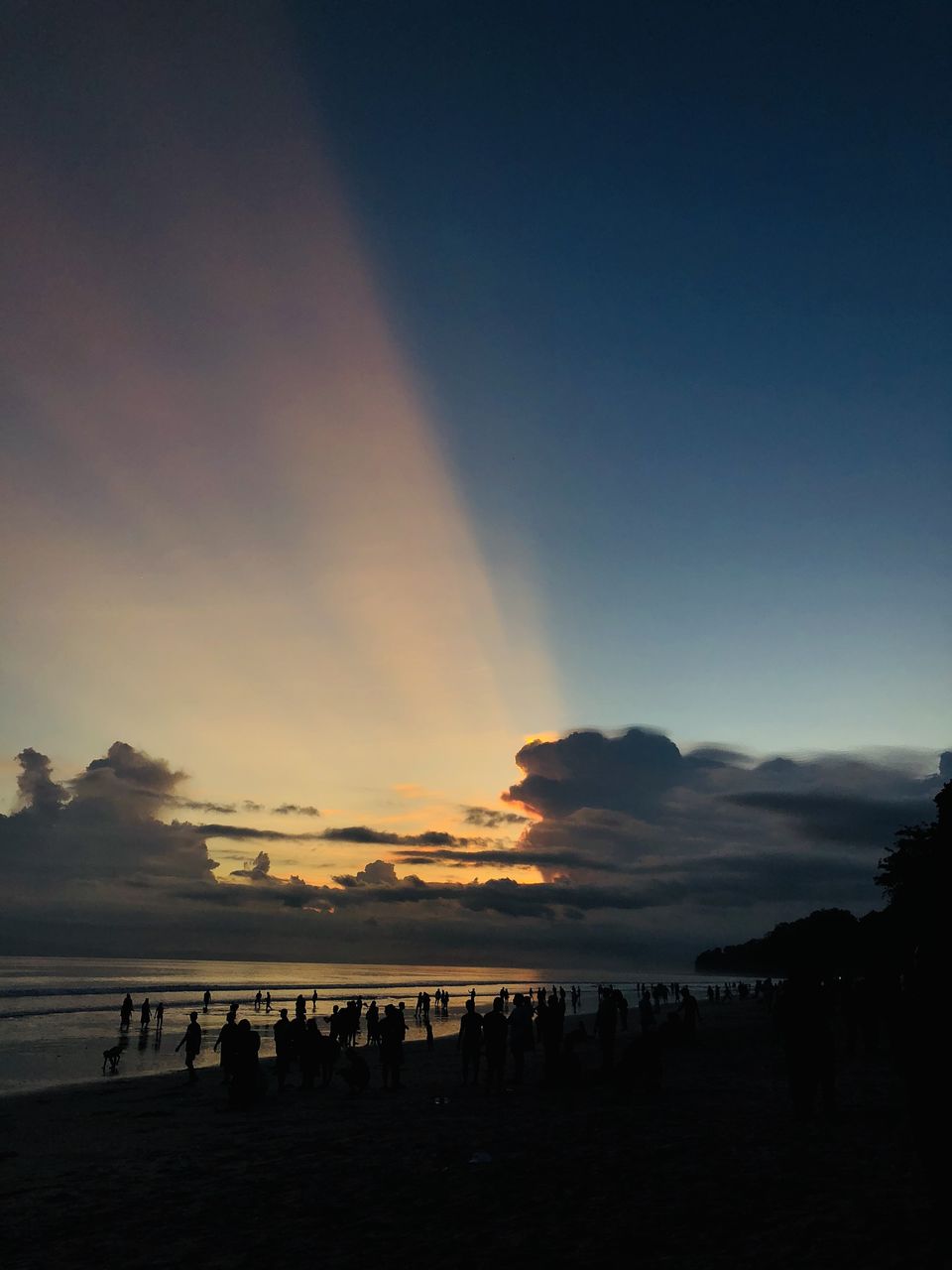 Let the activities begin :)
We took a short boat ride to get to Elephant Beach where we had already booked our activity - Sea Walk. Elephant beach is a short boat ride away from Havelock. You can get to the port and then negotiate for a deal on the boat ride. It cost us around Rs 800 per person for the boat and this typically includes a complimentary snorkeling session in Elephant Beach.
Once we reached the island we headed straight for the sea walk - this is a wow experience if you are going under water for the first time. You can the aquatic life up close and with the helmet on, you can breathe easily as well. However one small tip is have your activities planned in such a way that you first do a sea walk or snorkel and then plan for a scuba. I am pretty sure if it was the other way round, I wouldn't have appreciated sea walk so much.
After sea walk, we took the complimentary snorkel session - this one is short and close to the shore - so I found it very crowded and the water was also muddled. We paid extra for photography and to extend the duration and go deeper into the ocean, but my personal feeling is that it was not worth it at this particular spot
Scuba Diving!!!!!
We were super excited for this day! We had a scuba dive booked with Dive India and this was our first dive experience as well. Dive India has amazing instructors. We had booked for a beach dive (close to shore). The instructor first took us through the basics at the shore and then gradually from there we dived deeper into the ocean. Get ready to be enthralled by beautiful aquatic life. You do not need to know swimming in order to scuba dive (knowing the basics would be a good to have) - all you need to do is relax, breathe through your mouth and enjoy. The rest - navigating, managing our gear etc are taken care of by the instructor. Our Dive was around Rs 3500 and included photographs and videos as well. I would highly recommend Dive India because of their highly professional approach to scuba dive, really putting us at ease and letting us enjoy the experience
Oh and one more thing - The beach where Dive India is located is one of the most pristine beaches I have ever seen :) So damn beautiful, and being a private beach hardly anyone around :)
The food at the restaurant "Full Moon Cafe" within Dive India campus is also amazing - Do try! :)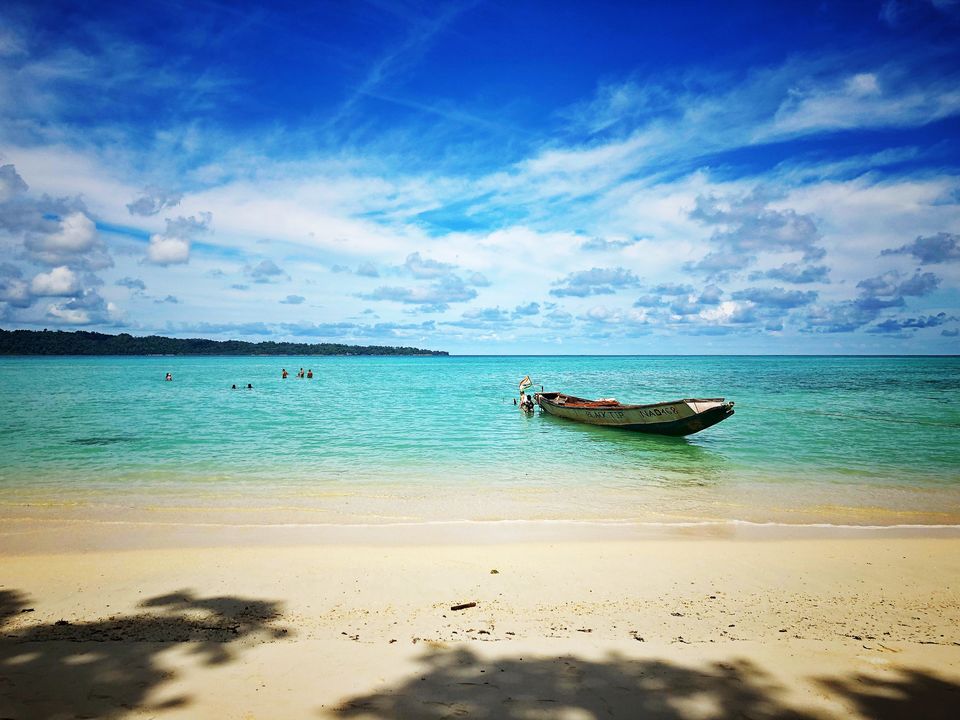 We were free by afternoon after our Scuba. So after a quick nap, we headed to the Kalapathar beach to chill during the evening. Beautiful beach with crystal clear waters :)
By night we discovered a new passion - gazing at the night sky and astrophotography! I had never tried this before and this was simply put - an eye opener for me, I was mesmerised by the night sky. So usually for the city folks - we are surrounded by all kinds of artificial light and pollution, hence we miss out on the beauty of the night sky. In Andaman, it is the opposite - just clear skies with hardly any pollution. So all you need is a dark spot and a good Camera and you can grab dreamy pictures of the Milky Way Galaxy :) We took some time in figuring out how to capture this (mind you, internet is hardly available - so googling is not so much an option there) , but after a few tweaks in manual mode we could capture the Grand Milky Way Galaxy :)
In fact, in the resort where we stayed, while we were experimenting on the night sky, we could also witness a beautiful "moon rise" over the horizon on our private beach and with the moon rise we could slowly witness high tide coming over as well - Just Beautiful :) These are small moments that really need to be experienced for you to just be "wowed" by nature ❤️
Heading to Neil Islands
Next morning we had to bid adieu to Havelock to reach the cute little Neil Island. (Again, remember to book your ferries in advance and print out the ticket details )
For getting around in Neil island as well, you can simply get a two wheeler arranged at the resort. Neil island is so small that you can drive end to end in just the two wheeler, in a couple of hours. It is more of a serene relaxing getaway in this island - you can enjoy beach hopping and a few attractions like the natural hanging bridge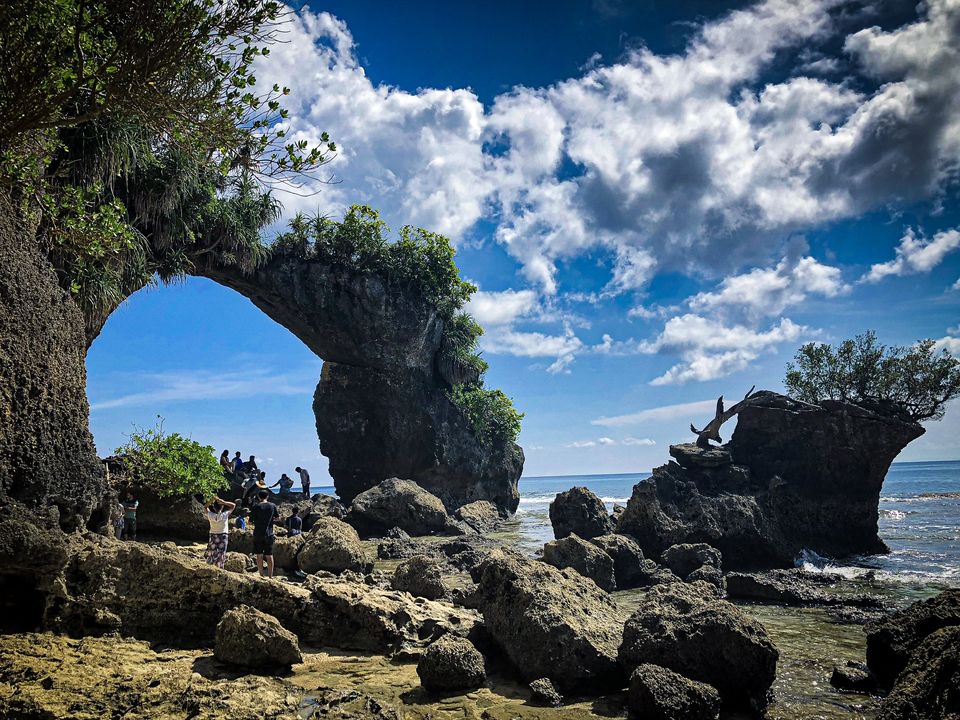 At Neil we had booked at the Symphony Summer Sands Resort - The resort is structured very well with each room on the ground floor having direct access to the pool. They also have a private beach, right across the road. - Pictures Below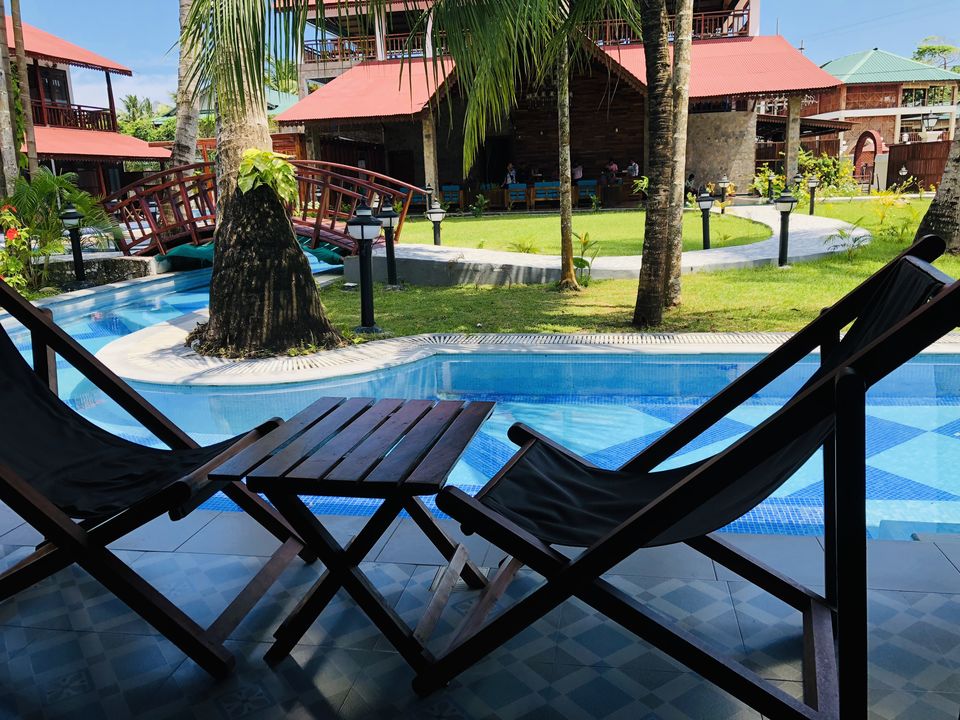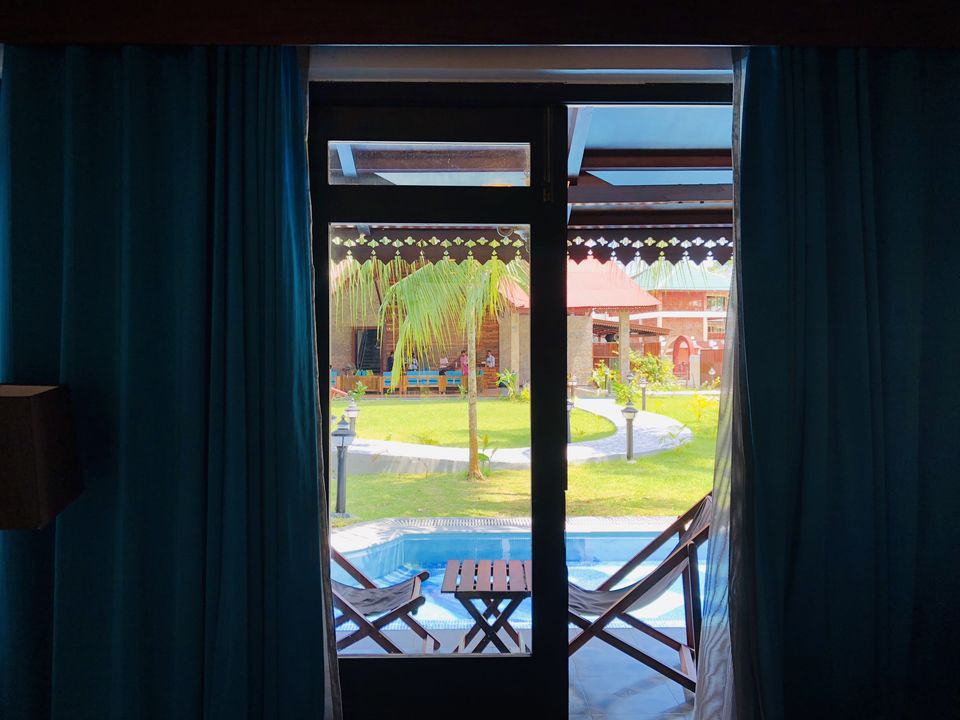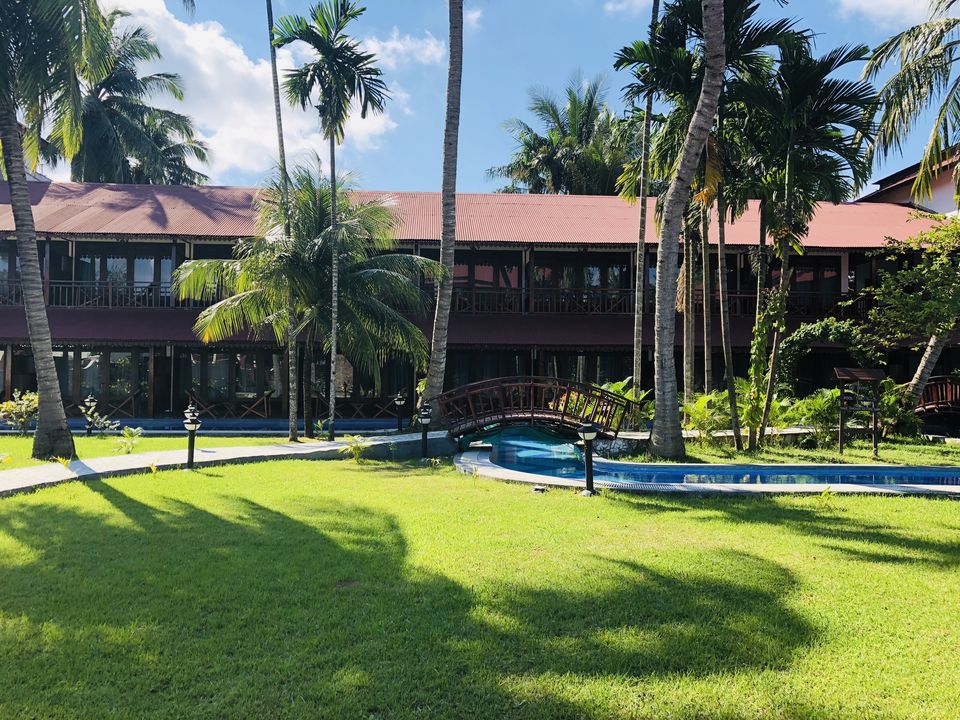 For me personally, I just loved the scuba experience in Havelock and wanted to get more of it while I was in Andaman. So, totally random, we planned for yet another scuba dive, this time with Scuba Yogi (they had a tie up with our resort). So the next day morning, we were off for our second dive, we opted for a deep ocean one this time. For a deep ocean dive they would take us in a boat into the middle of the ocean and we would do a dive there. The last time with a shore dive, you would simply start a dive from the beach shore itself.
Now as it is the middle of the ocean, the way this dive goes is that we would need to sit on the edge of the boat, the instructor would help us with our scuba gear and once ready we would need to do a back flip, right into the ocean! The instructor would lift our legs off and help throw us into the water 😁 Well, yes I did panic at that instant but the moment I hit the waters the first sight for me as I opened my eyes was that of a lovely sea turtle ❤️ - that really banished all my fears and I was ready for the dive!! I found Neil Island to be much richer in terms of aquatic life - schools of colourful fishes, sea turtles and corals - mesmerising beauty of the underwater world that truly need to be experienced
After this short getaway at Neil, we had to head back to the mainland, Port Blair for the last few days of our trip
We visited the Cellular Jail twice - once in day light to get inside and walk around and once for the sound and light show - both were absolutely worth it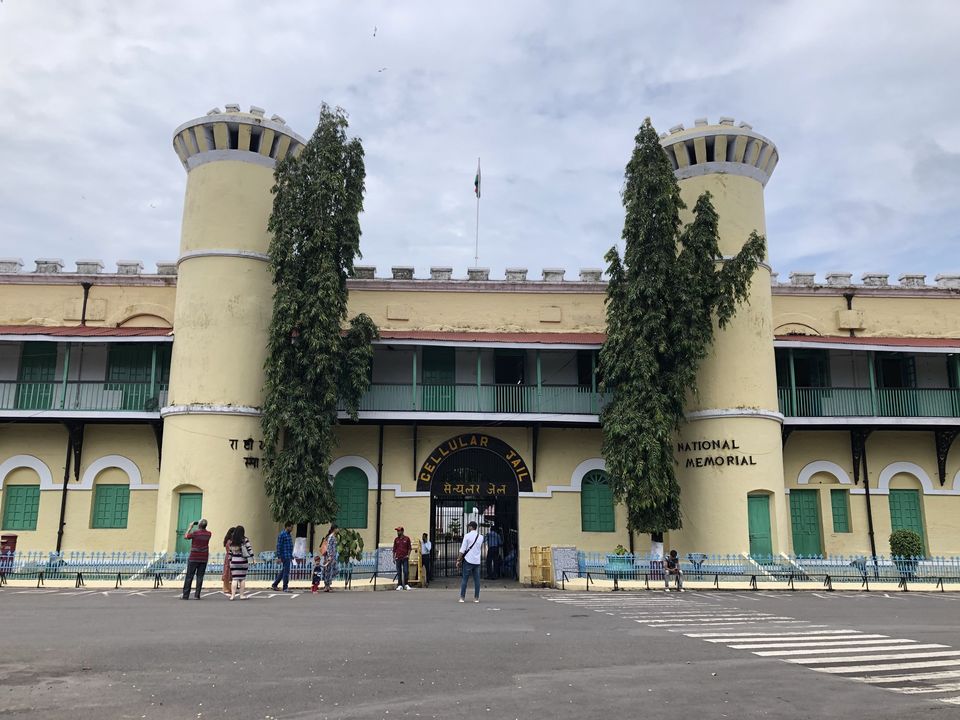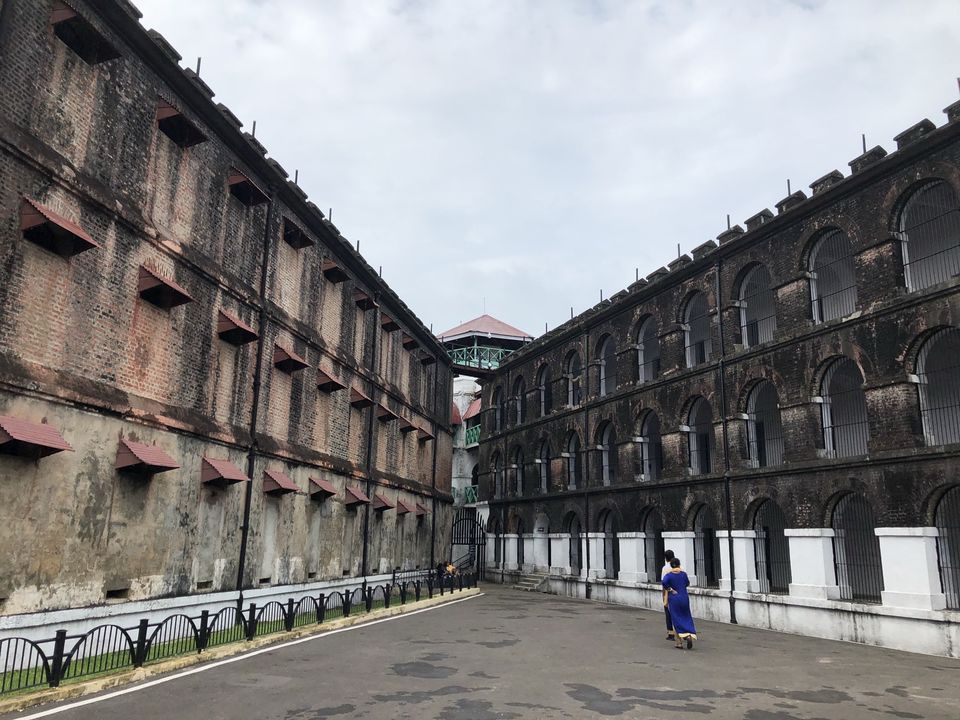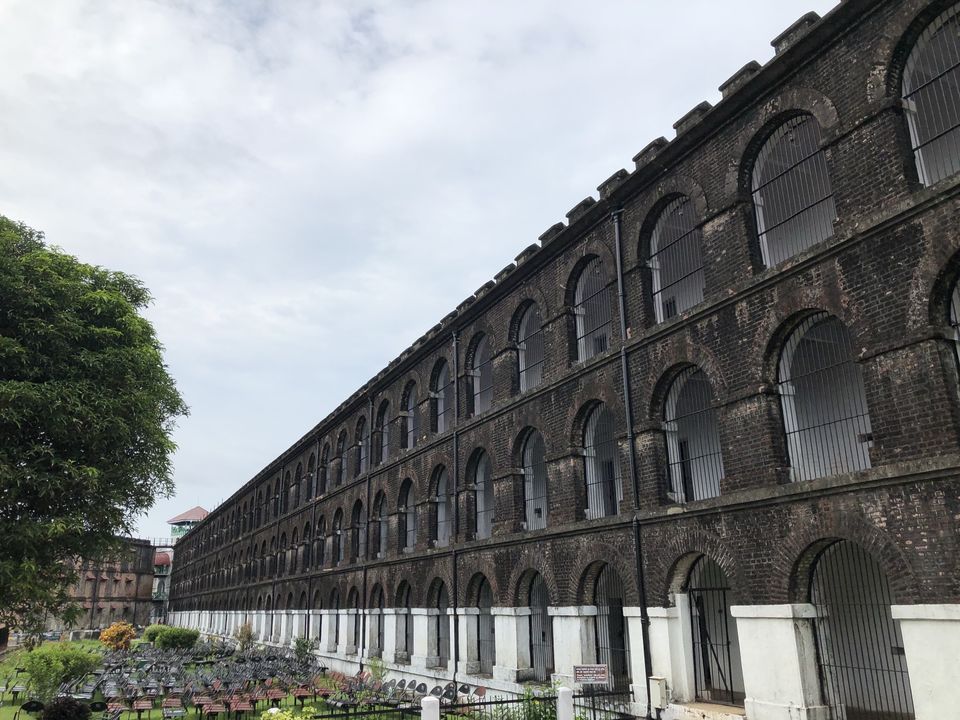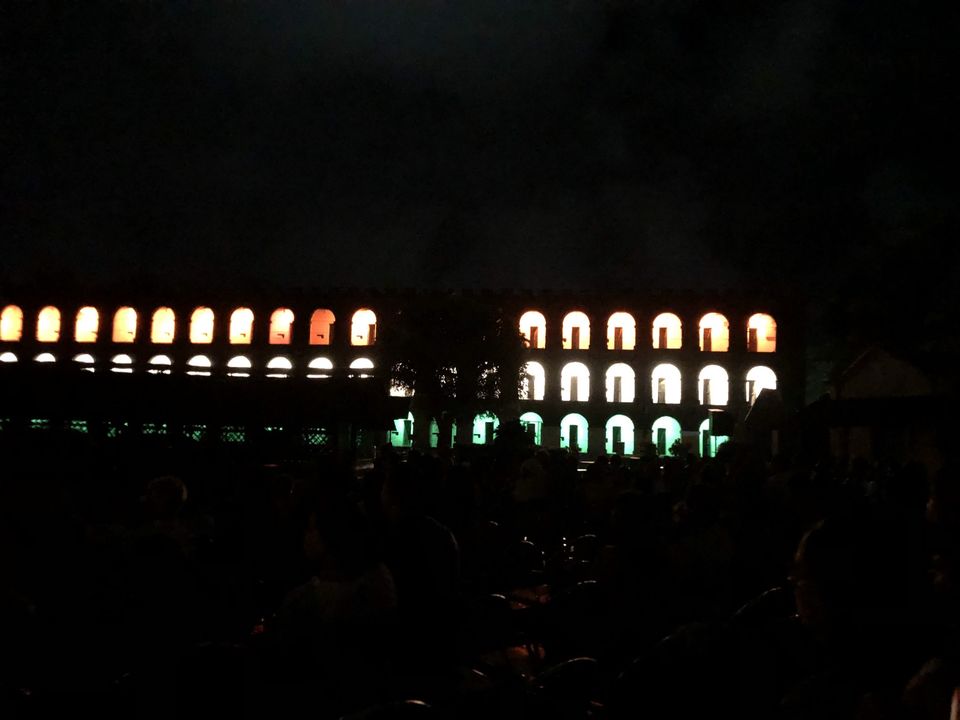 Lo and Behold : Bioluminescence
This day was easily one of the epic highlights of our trip to Andaman. Not everyone who plans for a trip to Andaman goes for this, but you are missing out on a phenomenal experience if you don't plan for this ;)
We had booked for a Night Kayak experience with Tanaz Noble (Kayakwalla). This is an experience which cannot be captured through photographs and where words fall short to describe the beauty, but let me give a humble try :)
We reached our Kayak Spot at the Mangroves. Initially we were given our Kayaks ( 2 people share one kayak) and the instructor first helped us understand how to use a Kayak and the basics. It was nearing sunset as we set out on our Kayaks, putting into use the newly learnt basics and navigating through the mangroves. As the sun set, we could see darkness envelop all around and slowly started spotting stars in the sky above. Crystal clear night, soon the sky was filled with stars and yeah we could spot our friend the Milky way Galaxy as well :)
But soon this experience really levelled up as we realised every time our oar hit the water, we were leaving a trail of blue tinted glow in the water, aka bioluminescence. We were absolutely enthralled by this experience and throughly enjoyed navigating through the waters and seeing this blue glow all around. Imagine a tiny Kayak, in the middle of nowhere, pitch dark all around and you look up to catch a dreamy starry sky and in the water below there is a blue trail glowing as you navigate the waters. ❤️
This phenomenon is actually caused by phytoplankton in the water, which emits that glow when disturbed and is such a beauty to watch.
Thoroughly impressed and awed by the entire experience. It costs around Rs 3000 per person and is a 3 hour session including the training
So that was a trip of a lifetime!! ❤️ #StronglyRecommended
We had a good mix of activities and time for relaxation and I loved the entire experience. The lack of connectivity in Andaman actually is a boon as it results in a really good digital detox as well, which is highly required in today's world. All the planning was done by ourself and just for the activities (Scuba, Night Kayak, Sea walk) we took the help of The Great Next in booking our activities in advance!
Let me know what you think and I would be happy to help if you have any questions! :) You can follow my adventures on Instagram here
#andaman #havelock #neil #activities #adventure #travelblog #itinerary