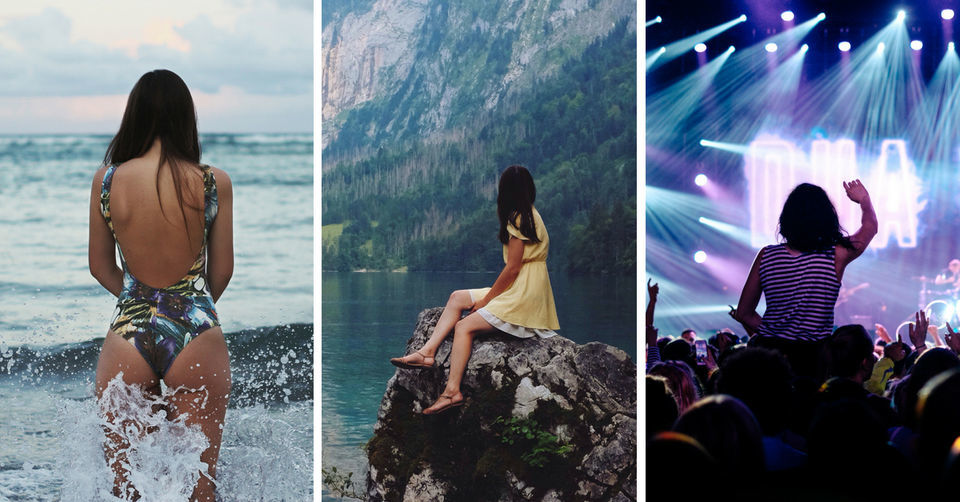 If you're someone who's had enough of hidden terms and conditions that really take away the 'free' from free trips, this one will restore your faith in humanity. Tripoto is now offering a golden chance to all you amazing people out there that will let you actually travel the world without paying for it at all! Yes, you can now use your precious Tripoto credits to redeem all inclusive vacation packages, exciting treks and luxury stays!
How to travel for free?

Tripoto has now come up with a brand new system that lets active contributors use their Tripoto credits for actual travel! You read that right— we have decided to rejig opportunities for active contributors in such a manner that writers, photographers and video content makers put their Tripoto credits to real use. The company will be putting out a fresh set of opportunities every month, which can be redeemed by users with Tripoto credits instead of real money. Luxury stays, all inclusive trips, treks, and a ton of memorable experiences are up of grabs and there shouldn't be anything stopping you from contributing on Tripoto!
Where can I use my Tripoto credits?
In August 2018, you can use your credits to redeem:
1. A 3 day/2 night stay at Jaipur's Sugan Niwas Palace
This experience includes a 3Day/2Night stay one of Jaipur's most picturesque properties, Sugan Niwas Palace and complimentary breakfast for guests.
2. A 4 day/3 night vacation package at Goa's Double Tree by Hilton
This vacation package includes return airfare, a 4Day/3Night stay at Goa's Double Tree by Hilton, buffet breakfast and airport transfers.
3. A 3 day/2 night stay at The Gateway Hotel Chikmagalur by Taj
The package includes a 3 day/2 night stay at Chikmagalur's The Gateway Hotel by Taj, complimentary breakfast, WiFi and access to the hotel's swimming pool.
4. A 1 day/2 night stay at The Himalayan Village in Kasol
This experience includes a luxury stay for 1 day and 2 nights at Kasol's The Himalayan Village and hearty complimentary breakfasts during the stay.

How do I earn Tripoto credits?
You can earn Tripoto credits by uploading pictures, adding videos and writing travelogues. Inviting your friends on Tripoto and encouraging invited friends to contribute to the platform and helping out fellow travellers on the Tripoto Forum is also another way to acquire credits.
What else do I need to know?
Since there are limited number of monthly redemptions, make sure you keep an eye on the 'Opportunities For Active Contributors' section on Tripoto's website. Keep uploading your travel stories, pictures and videos regularly to earn credits and make sure you're one of the early birds to redeem your points for free travels. Since there's a lot that goes on to get you guys a free trip/stay, every opportunity has its own set of terms and conditions. Make sure you carefully read the individual terms and conditions for every opportunity before redeeming your valuable points on the same.
Get down to earning credits by clicking here and sharing your travel stories with the Tripoto Community. Don't forget to check out Tripoto's YouTube channel for handpicked travel videos from around the world.