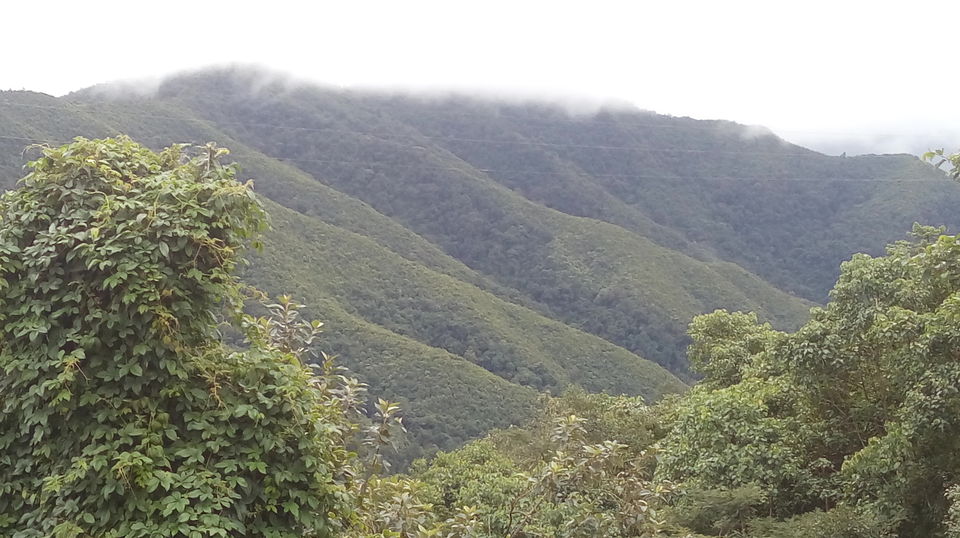 Ever since I saw "A walk to remember", I too have wished to be in two places at the same time. My trip to Manipur fulfilled this desire of mine in a fantastic way.
This Diwali I went to Manipur for five days. The first three days have been recorded separately.
https://www.tripoto.com/trip/the-land-of-warriors-manipur-as-a-tourist-5a05ea93a846c
The fourth day of my Imphal stay was booked for a trip to Morey, Myanmar. It was a time when the world was at logger heads about the Rohingya issue but no trip to Manipur is really complete without visiting Morey.
We had planned to start early, by 5 am to be precise but due to incessant rains and the festival, our vehicle failed to arrive before 8am.
It's a long ride. Takes almost 5 hours, most of it on steep hilly roads fit for a mountain goat. The rains didn't make the journey any easier though the view was spectacular. After crossing a number of pretty little villages the uphill climb starts from Kakching.
The roads are winding and stopping enroute is a risk but we took the chance and the hills playing hide n seek with the clouds is a scene which is second to none.
There is an Army checkpost where all visitors have to show an identity proof. Don't forget to carry an address proof and a photo ID card (Adhaar works best ????)
After a quick stop at the security post, we continued on our way.
Another security checkpoint is at Tengnoupal. There is a gate at this point which opens at 7am and closes at 4pm. All vehicles must cross within this time. In case the gate closes one can't return to Imphal that day. It takes another hour and half to reach the border.
At the border speak Hindi, anyone speaking English is doubted.
As expected, rules are meant to be broken so we stood right at the Indo-Myanmar Friendship Gate and spoke in English. Immediately we were surrounded by Army men. Another look at our ID card and a few quick questions satisfied them that we were not smugglers.
The whole area was bustling with excitement. It felt like entering a park. The Burmese police were sitting so casually watching people running around.
Ideally one can simply walk in Burma through this gate and disappear but it is something I wouldn't suggest. One can get a permit to visit Burma for a day. They do restrict the places one can visit.
Anyway back to the border, with one foot in India and another in Myanmar it was a very funny moment. People stared at me thinking I must have gone bonkers but I kind of felt the world go by in slow motion.
The Burmese market is one of the cheapest market you can come across. No taxes and no GST so one can buy branded products dirt cheap. Cosmetics to handbags to bedsheets to bags and purses even noodles and vegetables are available.
Since I am not much of a shopper I ventured into Burma and wandered around for sometime. The Burmese people have sharp features quite similar to Indians and they are very friendly. I spent time talking to a Burmese family and they speak fluent Hindi. Even they were impressed to hear that I come from Kolkata, same place as Netaji Subhas Chandra Bose. The houses are built of Burmese Teak and the whole place had a rustic charm.
This family gave me shelter from the rain and showed me the way to a Buddist monastery. In Burma liquor is available quite freely in daily need stores and they are really cheap. Though a teetotaller I am aware of the cost of alcoholic beverages in India and when they were offering me a huge bottle of whiskey for 200 bucks I was quite tempted.
Well time was not on my side so I had to bid adieu to my new friends and rush to the border.
Now there are tales about people who are stuck on the wrong side of the wrong side of the gate. Sometime the army men are generous and they let you go back while some prefer to arrest you and keep you in prison for years. The driver had warned us that a friend of his was in some Burmese prison for 7 years and nobody had been successful in bringing him back home.
With loads of goodies and happy memories we came back to our country. We started our journey back to Imphal and it was quite late when we finally reached home. Next morning was Ningol Chakouba.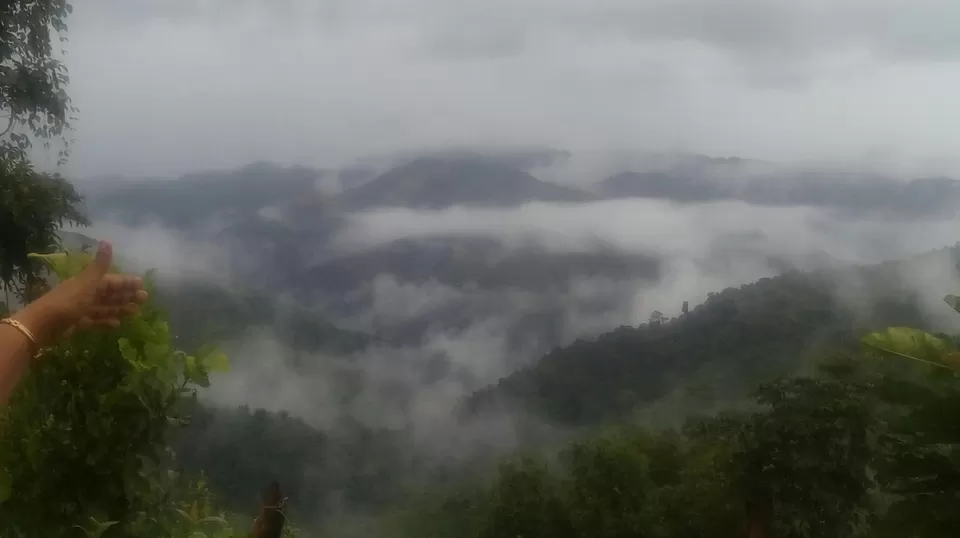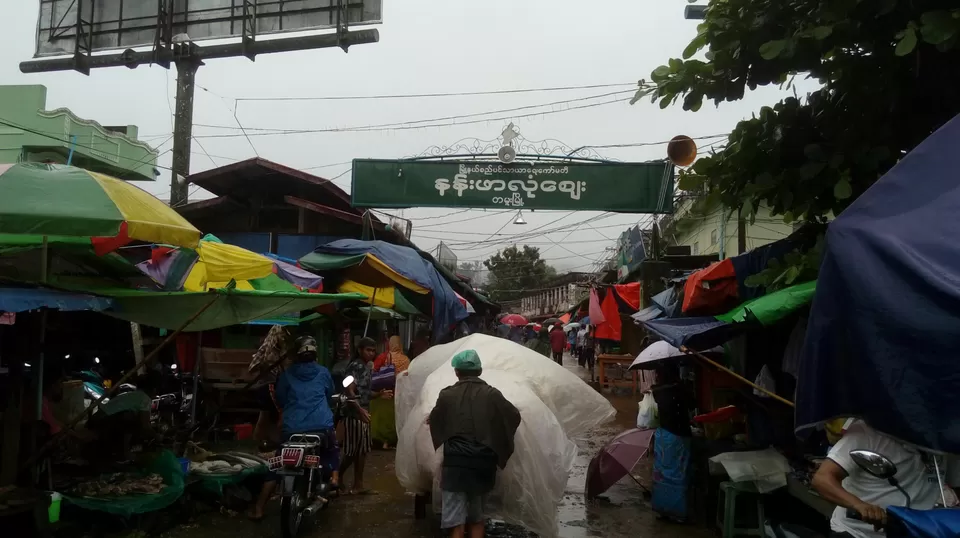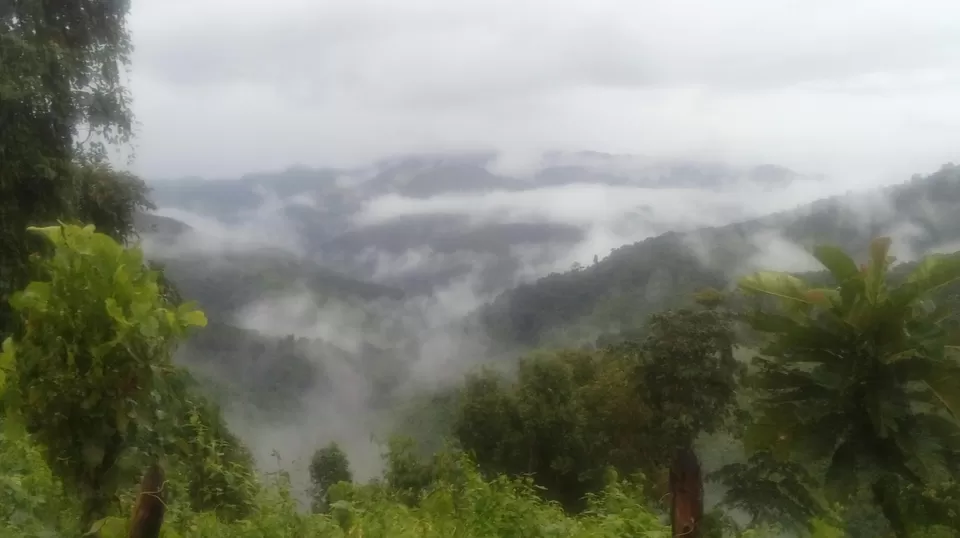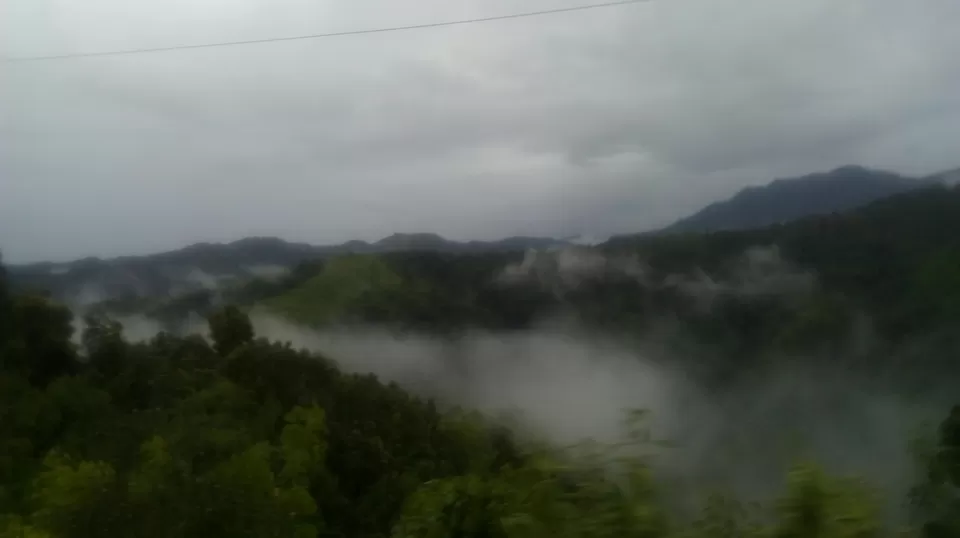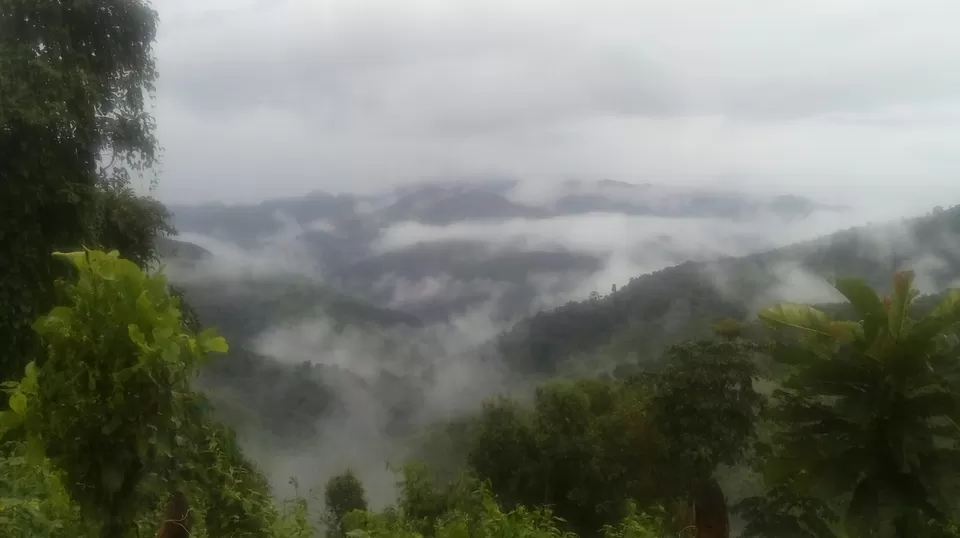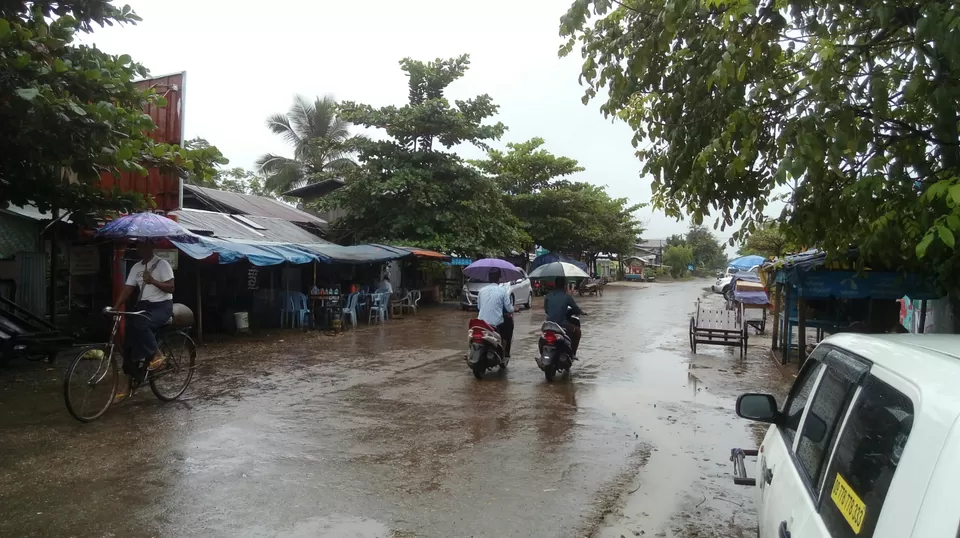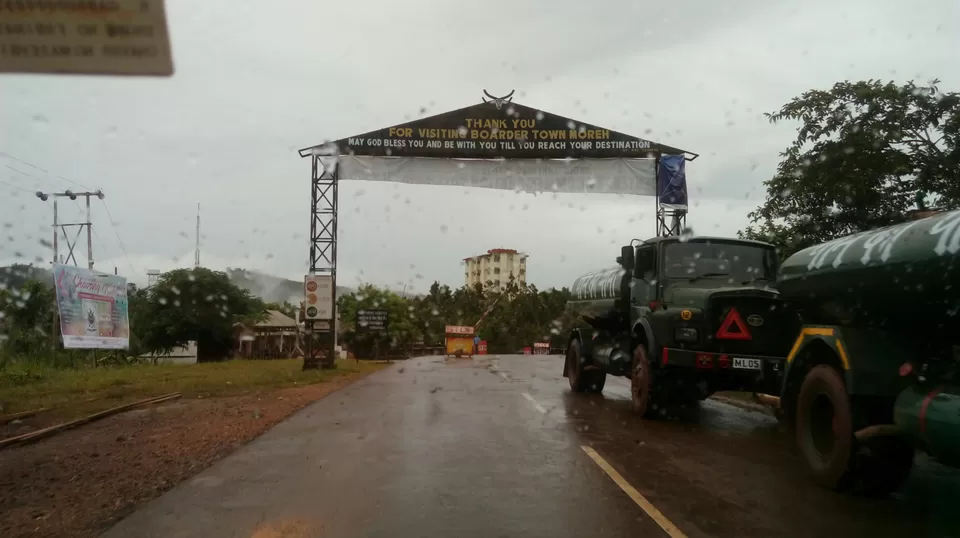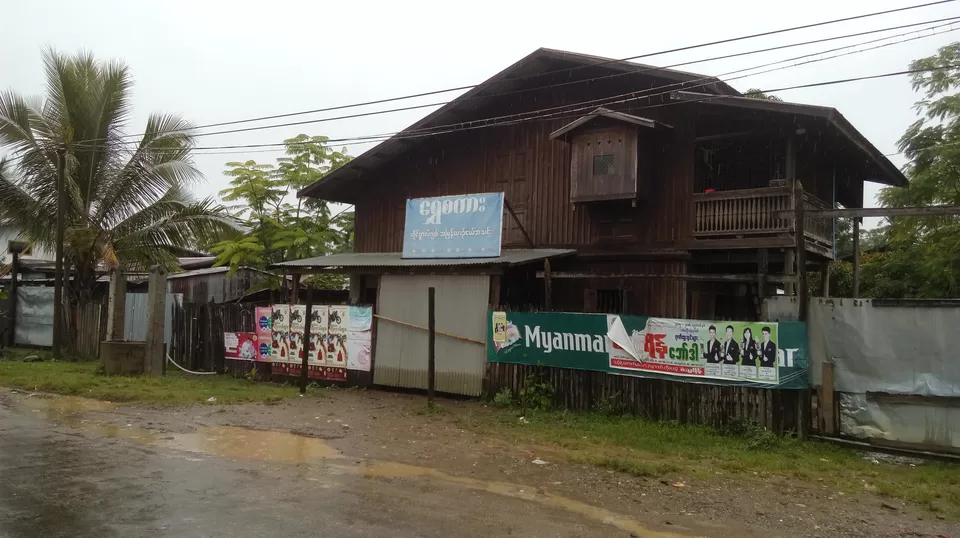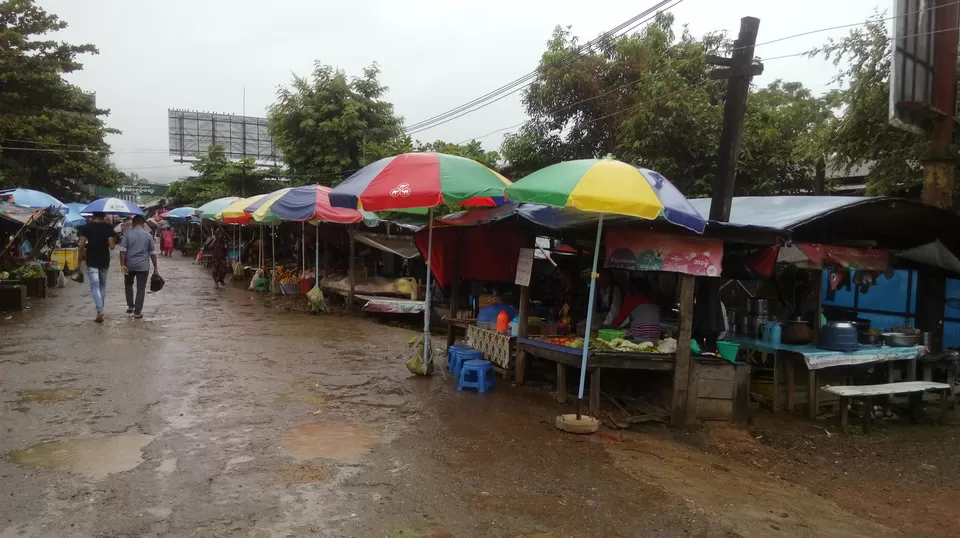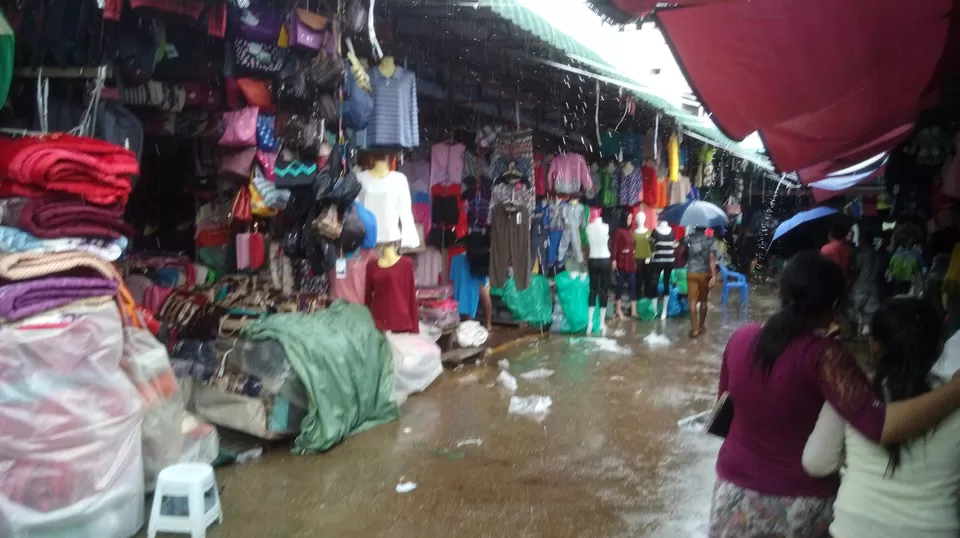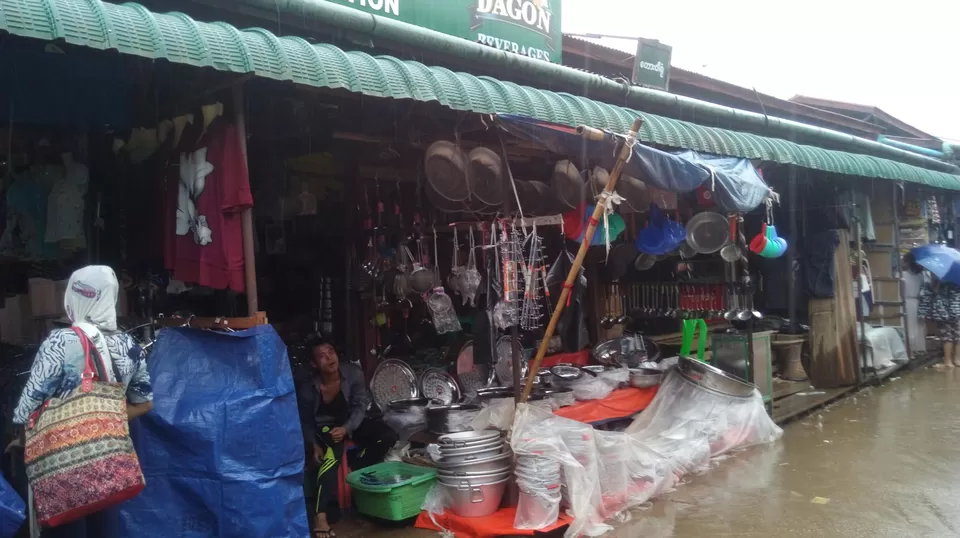 It was my last day in Manipur and a lot was to be seen. I was up and about by 7am so I decided to go to Imphal one last time. I still had some shopping to do and some more places to see. A quick auto ride took me to Imphal. Luckily the Ima Keithal was open till 10 am. Being the festival day, it was less crowded and everything was cheap. The festival symbolizes the love for the daughters of their family and no one in the market refused to give me special discount.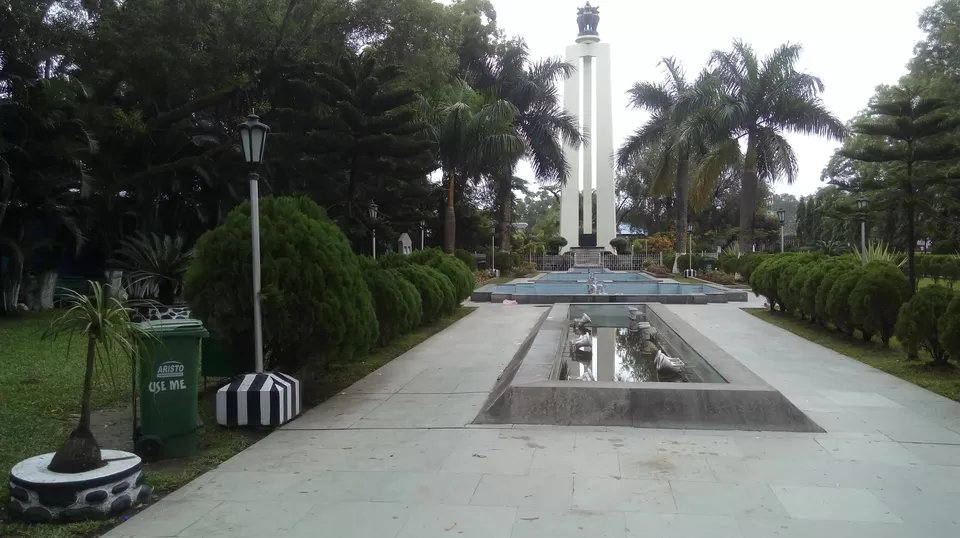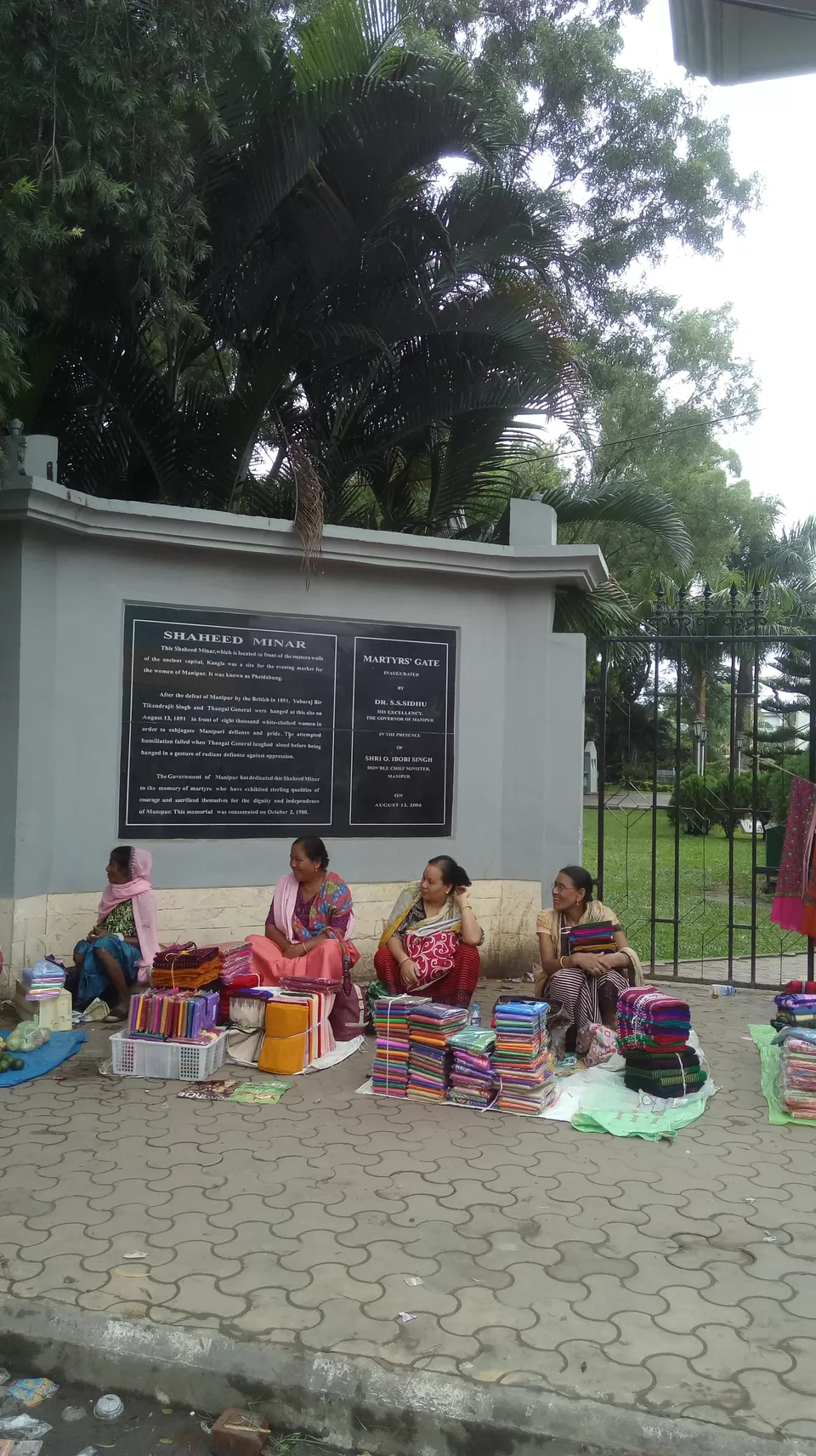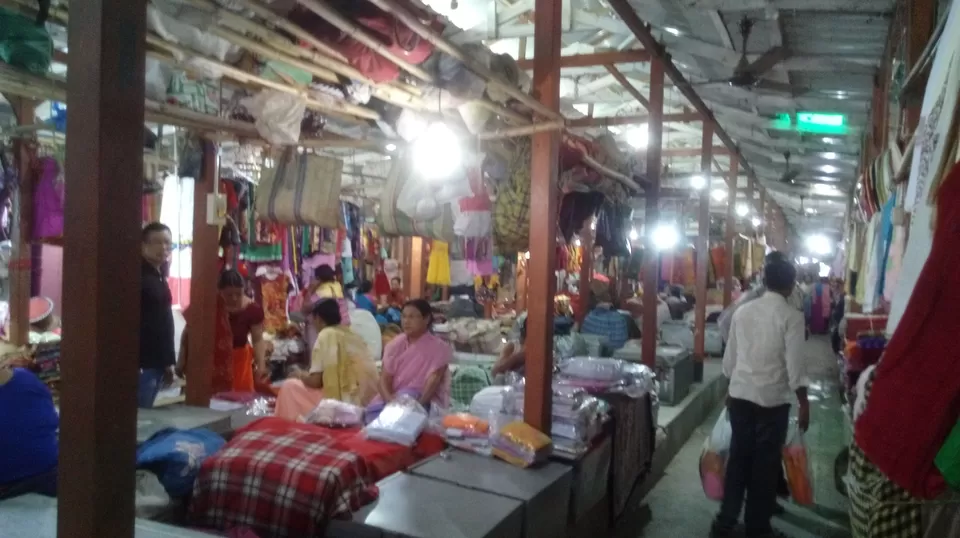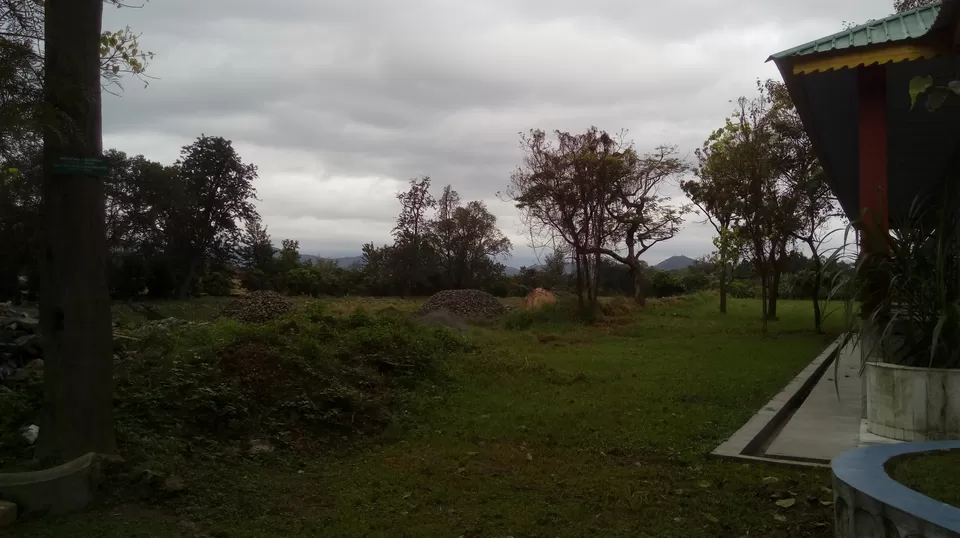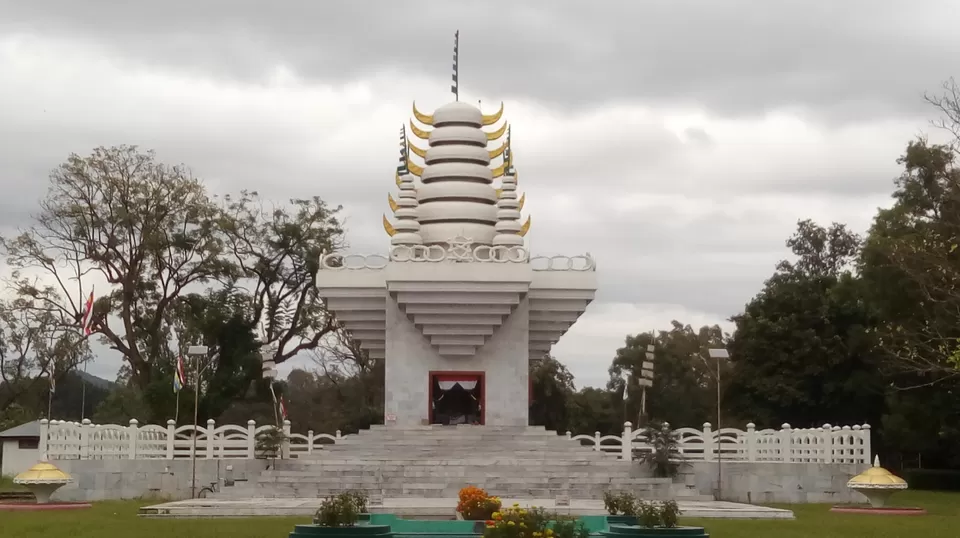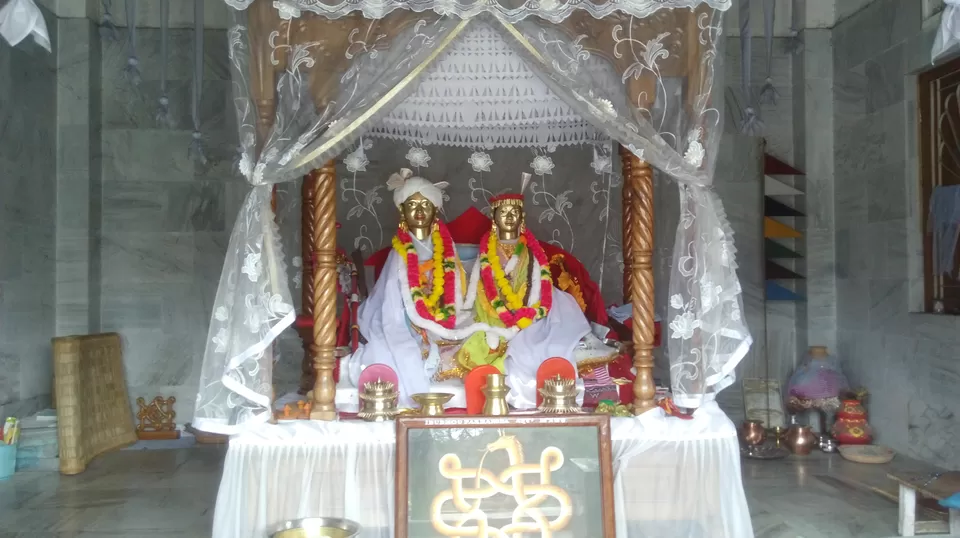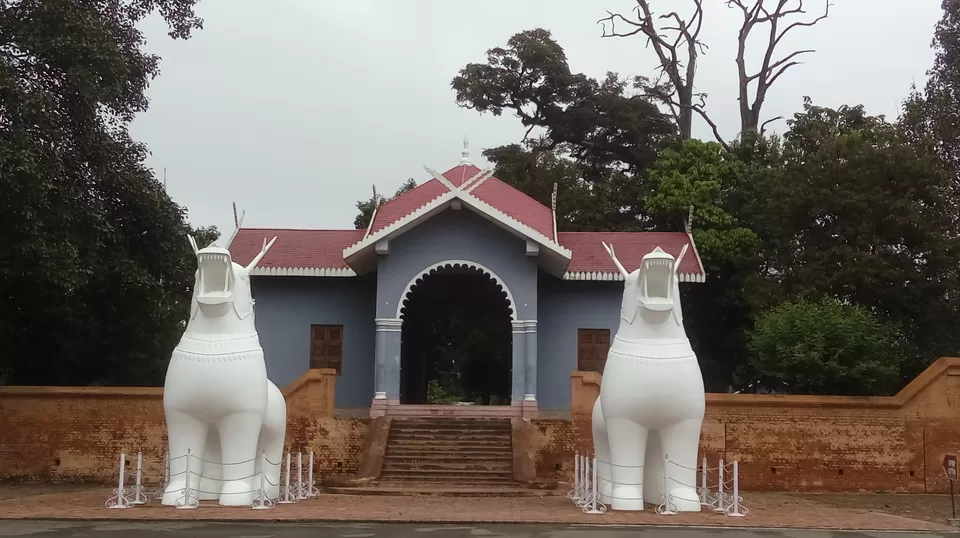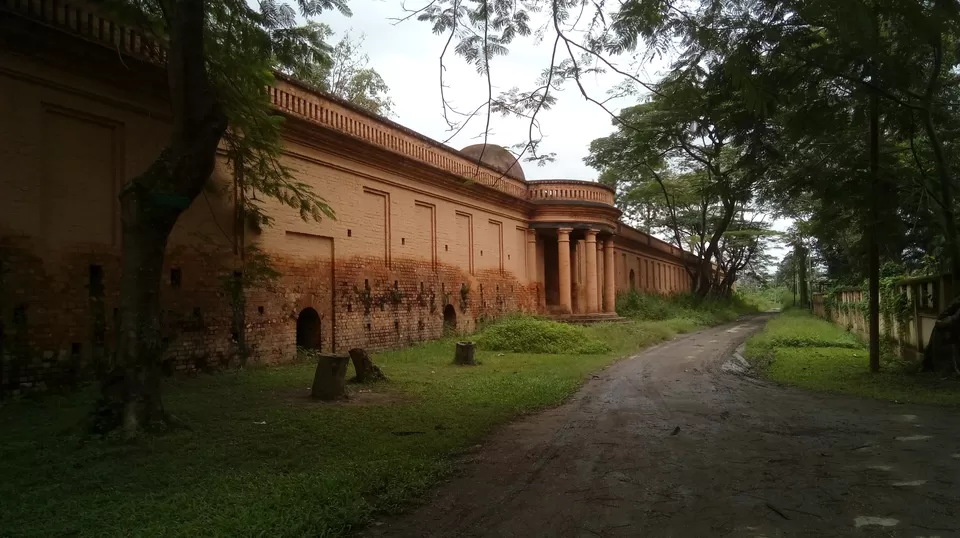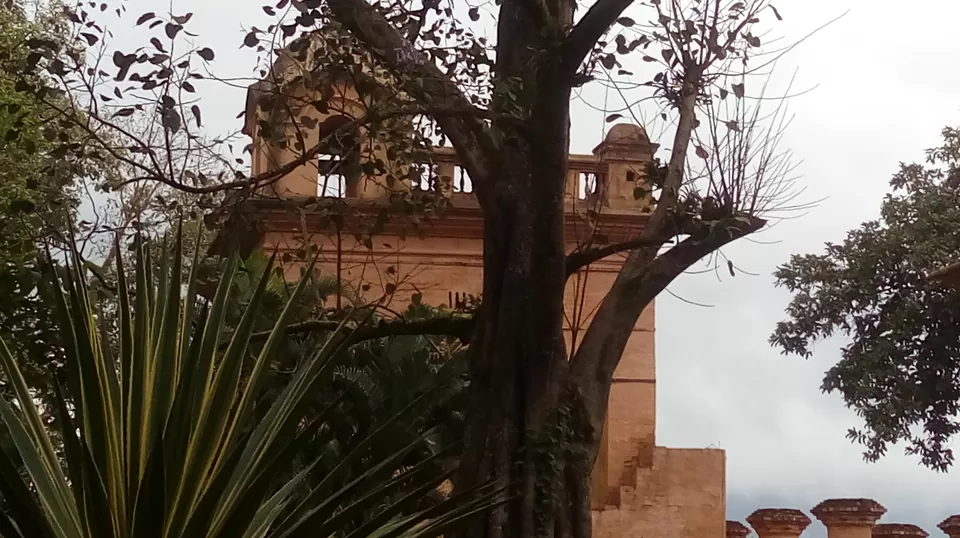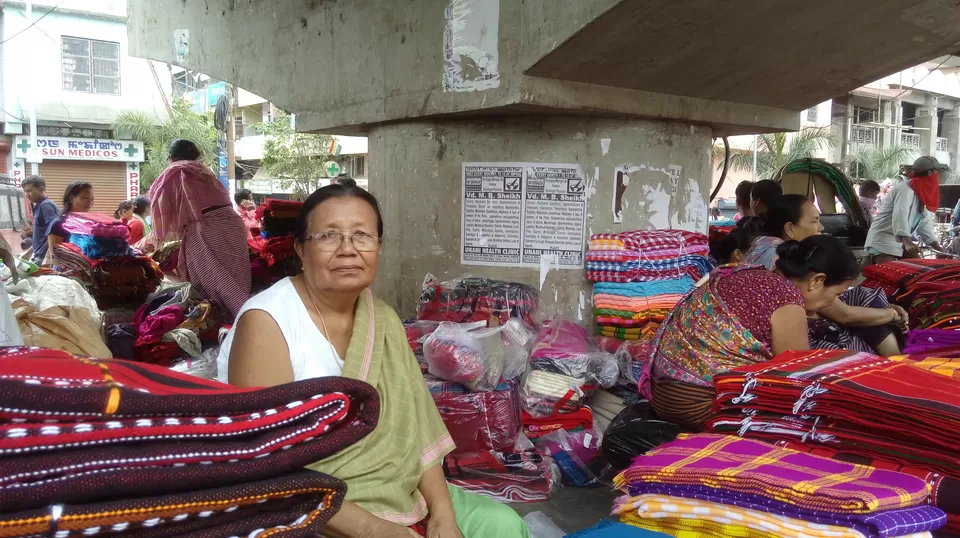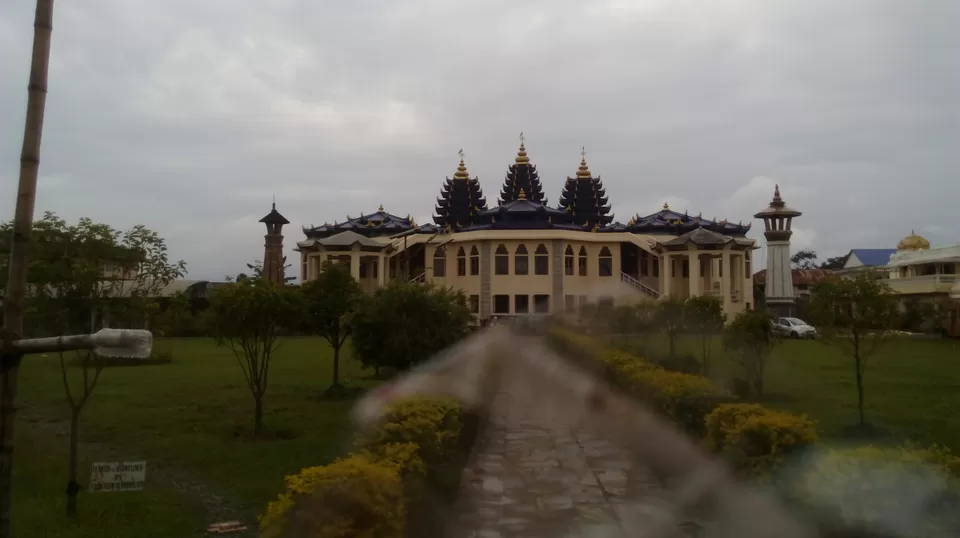 After the market I walked over to Kangla. It was the capital of Manipur before it was a part of India. There are quite a few things to see in Kangla like the temples, the huge inner gates etc. Kangla should be visited with a guide else the stories around the place remain a mystery.
Every part of Manipur is a reflection of nature's beauty and the simplicity of the people living there.
They welcome everyone with open arms and a big heart. It was really bitter sweet to leave Imphal. While I couldn't wait to get back home to my parents, I was going to miss this beautiful place. I have spent most of my life in the hubbub of cities and towns so this peace was a welcome relief. I would really urge everyone to visit Manipur once. It's the best place to learn how accepting people are.
I can't wait to visit the Northeast again.