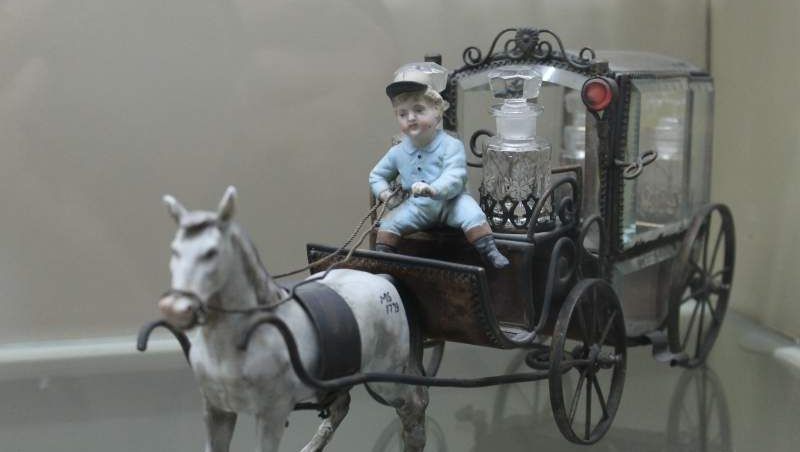 All the wanderlust moments don't comes so easily! You have to go through certain hurdles to turn a trip into a memory. Different places have different problems and a unique approach is required to tackle each of them. Recall all your trips and see how you fought the problems and came out victorious in the end. You can see mine (you might've faced the same too) in the following lines:
1. Camera-handed under travel-arrest Back to that weird morning in Begum Bazaar, Hyderabad. While, I was searching for Lakshman ki Bandi, my camera was busy capturing moments in the small local streets. Police officer charged at me for clicking pictures of people, who were gulping their idlis at a small stall. Those people complained to the Police saying, "Sahab, ye kaun hai, hamari photos le raha hai?". Even, had a short interrogation with Police on the road, they asked me who I am(The Travellist), Why am I doing this? (I want to add stories in my blog), Where I am from ?(Mars obviously), they checked all the photos I clicked in that area, warned me not to repeat this else some Hyderabadi Bhai might cut my neck too. Also suggested to take permissions from nearest police station whenever you want to shoot(photos) at such a public place. Readers, point to be noted!
2. Kannada Gottilla while hiking in Kodachadri and Yana Love has no language, but traveling should have one. Suppose, you want to know what is the place famous for or want to know the route to reach your destination. Compare, the amount of time and ease in getting the output from a localite when you know the local language and when even a word feels like alien, quite a common problem in India. Fortunately, I had a friend who knew the local tongue, so it was much simpler to convince a localite to take us for a trek at both places without burning our already small student pockets. Using sign language, popular words, and most importantly patience are the ways to gather information in a different language land.
3. Early to the hill and early off the hill All of us must've heard this, reach so and so hill in the morning and return back from there before night, may be wild animals roam on road during the night, some tribe might rob you or your driver is damn scared to drive in night. Whatever the reason be, but it does waste some hours, which can be utilised in commuting between places. Recently we had to rush from Sinhagad Fort, near Pune at 4 PM as it was monsoon season and road was not suitable to drive at night. Another form of timing issue be like, the Kingdom of Dream, Gurgaon is closed on Monday and Red Fort, Delhi is closed on Monday, Nandi hills, near Bangalore, looks good only during sunrise. Free gyan so that you adjust your time and days accordingly when planning for your trip.
4. "Photography is Prohibited" The only line that makes me wish I had a superpower, a camera in my eye. Do you ever think 'paisa lelo, par photo lenedo, yaar?' or wonder of secretly taking the camera in a prohibited place. It's not cool, we are here for the trip, live the trip and forget the camera for a while(camera needs rest too). Some of the beautiful temples like the Akshardham temple, Dilwara temple in Mount Abu are mostly found missing from the travel photos.
5. Oops! Bike not found I was in Pondicherry and Goa during the peak season in the respective cities and it took me an additional 2 hours to rent a bike after I was at a place where one can easily rent a bike. You will come across things such as 'rental is for a minimum of two days', "season hai boss, you can't get bikes easily, we are at least giving you one" and all sorts of leftover damaged bikes. It's good to pre-book such things or be in touch with some local rental shop before coming.Searching this way is certainly a waste of time.
6. The unavailable guide to the Museum During the rush season, I was not able to get audio guides in Salarjung Museum, Hyderabad, which was a little disappointing as for a solo-person, hiring a guide is not a feasible option. Moreover, audio guide also gives you an option to travel freely. They must increase the number of audio guides else the only other option remaining is to eavesdrop on the guides that other people have hired.
7. Nobody's Night out Who doesn't want to enjoy the breeze after a tiring day at Marine drive in Mumbai? But till what time? You can't sit the whole night on Marine drive as police starts evacuating the area starting 12 am by patrolling from Nariman Point to Girgaon Chowpatty. Perhaps, due to misuse of place by the public, such measures are undertaken.
8. The tale of missing trains This is more of risky thing that might happen on your trip. I've missed the train (knowingly) in Gokarna, Karnataka as I wanted to cover the entire place (we're not going to come back to this place ever again in our lives), we were able to catch another train after 5 hours of waiting and sleeping on the railway platform. One of the achievements in similar perspective would be catching a running train in Kumta, Karnataka, that too without a ticket.
9. Your haste, Auto wala's perk I was waiting for my train at Bandra railway station in Mumbai and as the time of train departure was coming close, I came to know that I am at the wrong station and my train is from Bandra Terminus station. The auto guy rushed us into the other station in hardly 5 minutes and took Rs 100 for hardly 2 km since there was no time to bargain the price. At least he dropped us to the station. I let go of this thaggoing case. A similar thing happened in Hyderabad, while going from Golkonda Fort to Qutab shahi, I was charged Rs 50 for a mere 1 km ride.
10. Food wastage in Solo trips. I ate at Hotel Shadab, Paradise and Bawarchi in Hyderabad alone, but was not able to finish my meal, there was this small instinct in my mind to try everything special that a restaurant serves, no matter if I am able to finish the food or not. But wasting food is not a good idea, so I decided to pack the food left and give it to the ones who value the food much more than I did.
11. "When will I get my chance" Waiting for my camel ride turn in National Research Centre on Camel, Bikaner and trolley in Ambaji temple, Gujarat, and dragging my feet in the long queues to get into Ujjain temples, Tirupati and Shirdi are a few patience exams that one has to undergo to reach the destination. So, enjoy with your gang or other tourists to turn this wait into a memory.
12. End up in mess, out of excitement Right after getting out of the airport, I was super excited about my first trip to Kolkata during Durga Puja in 2014. Got a bunch of information from the driver about the city on the way and, as I reached my destination, I thanked the driver and walked out of the cab. When my friend saw me, the first question was not How are you?, It was, Where's your bag?. What? Bag? Oh, Noo. We called the taxi service, looked for the cab in the vicinity while he kept cursing me for being so stupid. After waiting for around 20 minutes, the cab came back to the same place. The driver handed over the bag to me and said, 'Even if I would've gone to Bangladesh, I would've got your bag back'. Much thanks to the cab driver.
13. Bribe to save the time I've paid a bribe lot of times in temples to get through the VIP entry, the last one was a temple in Varanasi, where I negotiated the bribe amount too. But the best would be the one at Kalighat temple where a saint asked me to pay 1000 bucks, in return I will get you married to a beautiful girl, was this my life partner deal?
14. Yes, almost drowned While the security was continuously warning everyone at Paradise Beach, Puducherry to stay away from the deeper section, I being my usual stupid self was enjoying in the ocean, jumping over the high tides. Eventually, a high tide pushed me into more depth and I lost my balance, I tried..shouted..lost hope. But somehow, one of my friends managed to catch my hand and save me. Lesson learnt, don't be a stud at a beach if you don't know how to swim(otherwise also).
15. Lost my belongings It's not that I was on a boasting height above sea-level but I lost my camera's lens cap. I couldn't trace how it went away on my trip to Mumbai. I've also immersed my spectacles in small river channel in Dandeli, Karnataka. Keep your belongings carefully, no one has taught you this?
16. Sickness caused dullness I got sick on the first day of my trip to Mysore and I hardly had any energy throughout the trip. Despite medications, I was suffering from Why-am-I-here-syndrome. All my trip memories are now washed. In fact, these health issues are unpredictable, can't help.
17. Why you rain when I travel? So all the roads in hilly regions are either closed or avoidable during monsoon. Table land in Pachmarhi looked like a muddy field where you can't walk on the slippery surface. Also covered many temples in Ujjain in heavy rain, it's annoying but you have to cover places after all.
18. Missed the station too After missing train, we also missed the station at which we had to get down while coming back from Gokarna. We confirmed that our station had already gone with many people. Gave a thought on what to do and by that time we were already two stations ahead. Finally got down at the 3rd station and took a bus to our destination. Sometimes, humans do weird things when they are lazy enough to see the station go from the window, and this was one such case.
19. When the hard copy of photographs cost more than the entry ticket I was wondering at Wonderla, Bangalore about the exorbitantly priced hard copies of photographs. It gets difficult to pick the best out of a lot and get that one picture printed. Soft copies cost decent, good if you're in a big group.
20. Your aspiring dish is NOT available I wanted to try the renown Paya at Hotel Shadab, Hyderabad and there, I came to know that this item is only available in the evening. There are also cases where the popular dishes finish up very early and are available only for a short span of time, due to high demands. However, you should be on the table before the meal time in the latter case.
This post was originally published on The Travellist.