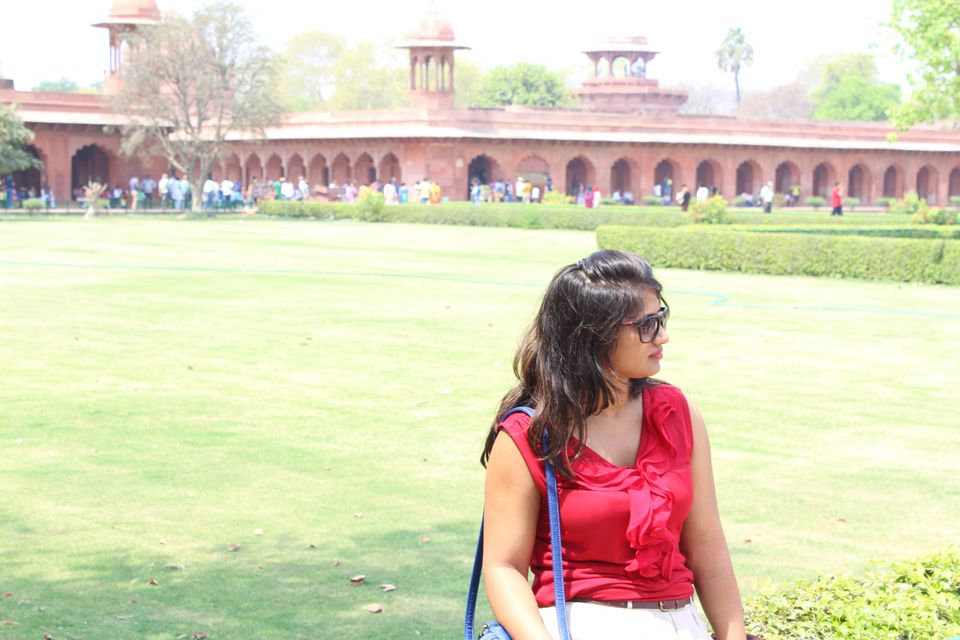 it has always been a childhood dream of mine to visit the Seven Wonders of the World.
Out of the Seven Wonders of the World, Taj Mahal stands out as the symbol of love. In my opinion this is because of the fact that the beauty and magnificence of this structure is as great as the love and devotion the emperor Shah Jahan had for his wife Mumtaaz. Trust me, all that you hear about the Taj is true when you go and witness it in real. This is all the more reason why people gift a visit to the Taj for their loved ones.
best experience is watching Taj in super moon day it is on may 25th 2017, its damn worth of visiting once in a life time.
Let me talk about my trip itinerary first.
Hyderabad -Delhi -Rishikesh -Tehri -Musssorie -Delhi -Agra- Hyderabad.
This was my route, hope you have read my earlier blogs about the places mentioned above
Now coming to the point, after shopping in Mussorie and losing whatever I shopped, got into the bus around 9 PM to Delhi.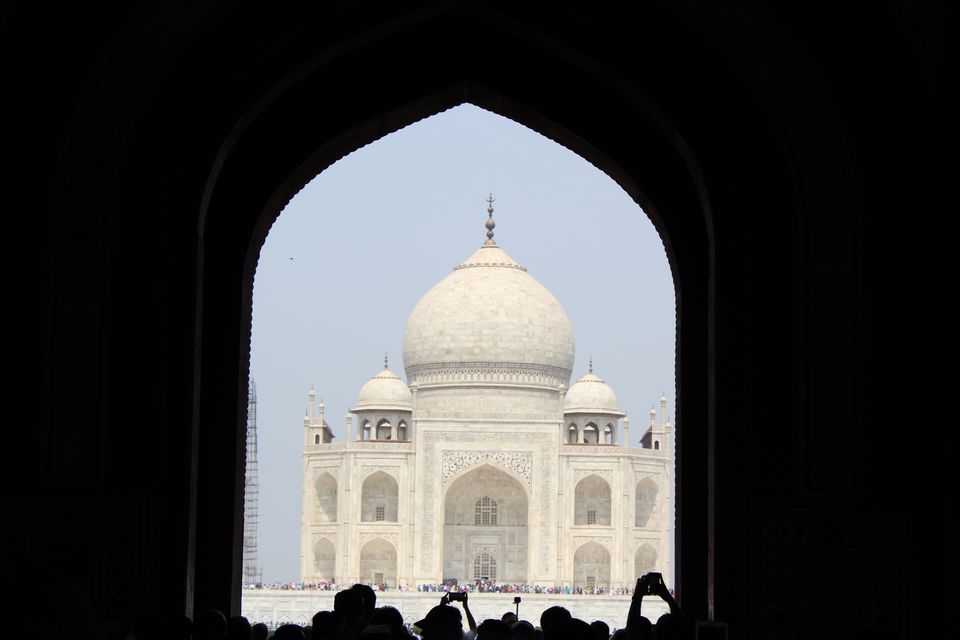 Day 1: Delhi to Agra: Got into Taj Express around 7 in the morning, it was comfortable and nice. As soon as we got into the train Bharani fell asleep. Sitting in the train, I was looking forward to a lot of things like architecture everywhere, streets that were filled with mouth-watering food and traditional dresses, Taj with beauty hat, royal love stories. And finally, I was just hoping I could just sit and gaze the beauty of Taj with some green tea in my hand. I didn't even realize when I too fell asleep. It was around 9 AM, someone was making noise and I woke up, the train had stopped at a station.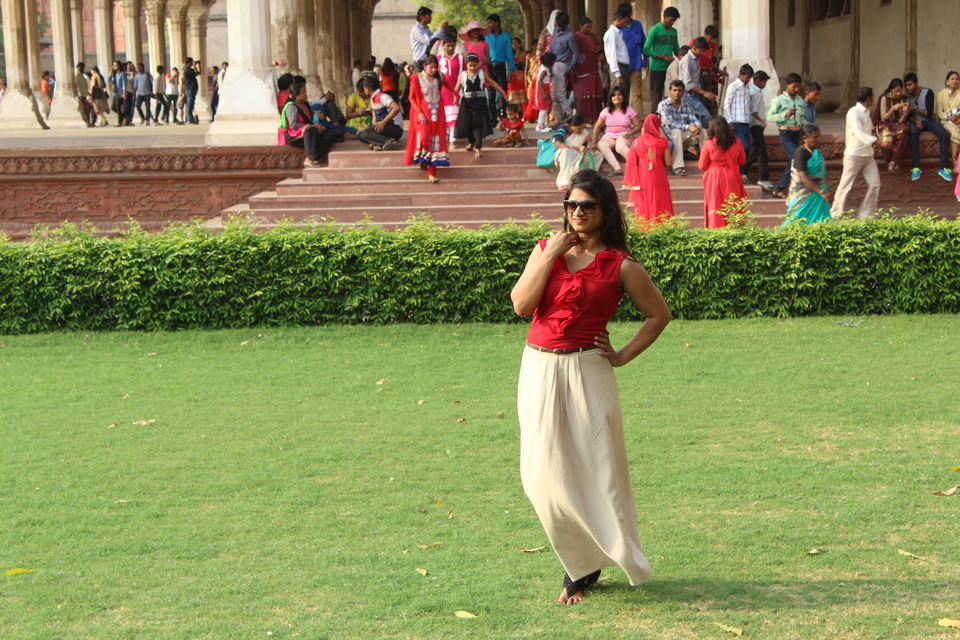 I asked someone on the platform and he informed me its Mathura and that Agra was around 40 minutes away. He advised us to get down at Raja ki Mandi, the station had a counter where we can buy a ticket and they will arrange a vehicle for the day. We were glad to know this and we thanked him.
Around 9.40 we reached Raja ki mandi and rushed to the counter to book return train to Delhi. It took 20 minutes for them to tell us that there are no trains available to Delhi that night. We saw a railway police guard and we enquired him where the bus stop was and that we wanted book return bus ticket to Delhi. He suggested us to hire a vehicle to roam around Agra. We paid 600 and we got into an auto.... The auto driver was good and he was telling us about the history of Taj Mahal. The roads were quite narrow and dusty with a lot of the traffic! The auto-wala stopped at one place, it was a photo studio where we could our luggage. He also said that the photo studio owner will guide you to Taj Mahal. We got down and kept our luggage there. The guide asked us if we wanted a camera. Even though I had my SLR I said yes!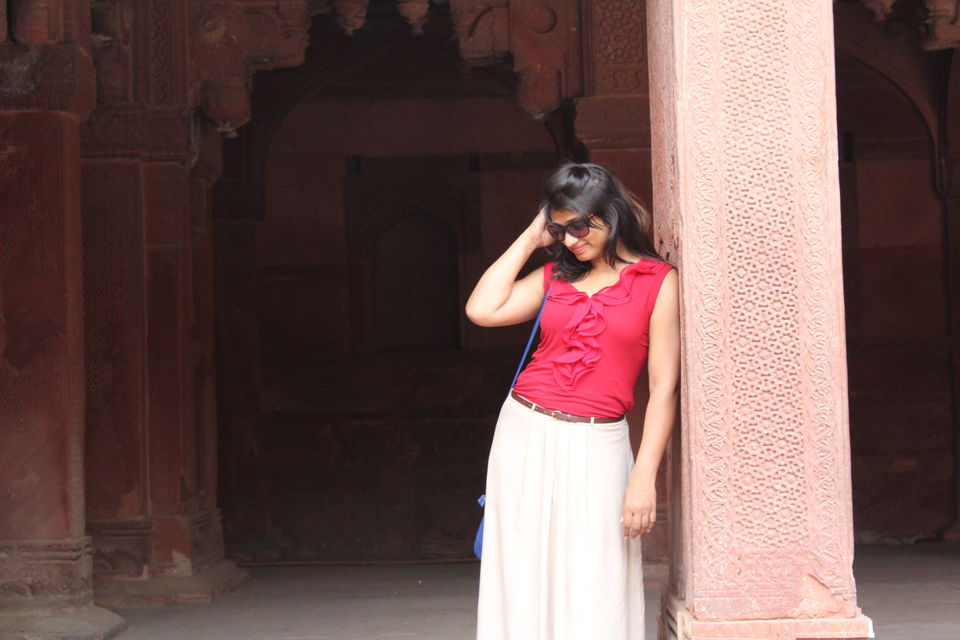 I was so excited and curious that am finally visiting the Taj. After few minutes, the guide came out with his camera and asked us to follow him. We hit the road and stood in a queue. It took 45 minutes for us to step into Taj.
Finally my dream came true. sometime am just mesmerizing by architecture and sculptures and the view, we took pictures as many as possible and headed to red-fort.
the architecture food and all made me speechless, my trip filled with loads of memories, we returned back.