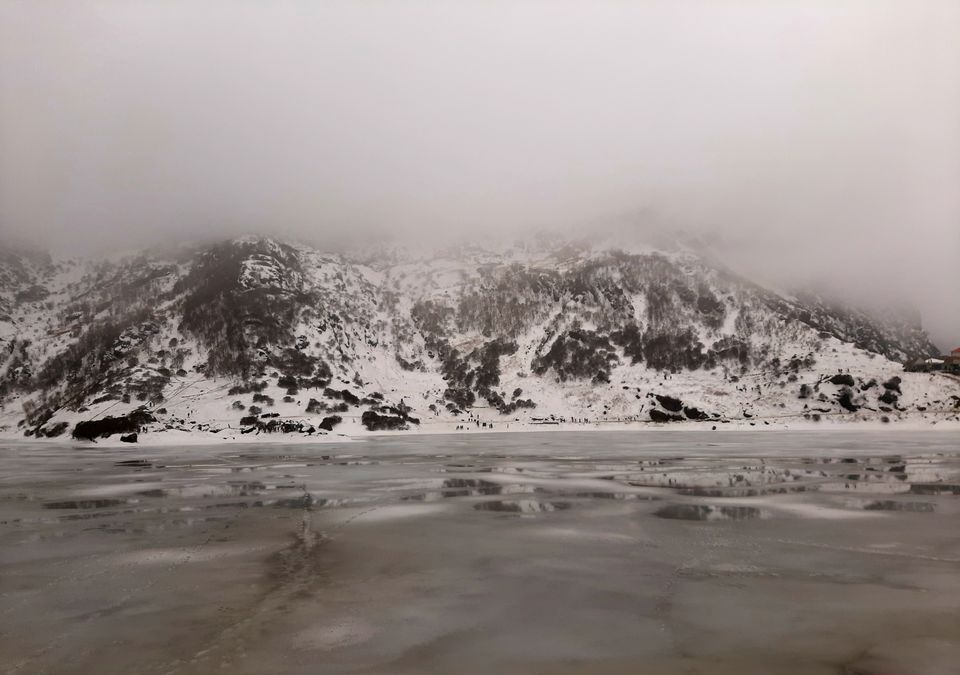 My first solo trip and I guess no other place atleast for me could have justified it !!!for me it had always been mountains ...I guess my calling all that I needed was a push to make it happen in real!
Though it took me one night bus journey from balangir to bhubaneswar then two flights and a visually refreshing drive of 4 hrs overlooking the enchanting teesta river to reach gangtok but it was worth it !!
I reached on 13th Feb by evening and checked into this uber cool and super friendly hostel Tagalong backpackers Gangtok and I must say another best decision of my life...the best hostel with the super friendly hosts and the cute n cosy cafe that manisha n bhawna run.the check in was hassle free and I had the best soupy noodles and momos and retired to bed with all zeal and enthusiasm to begin on my journey of doing this trip alone.i must say I was excited and both nervous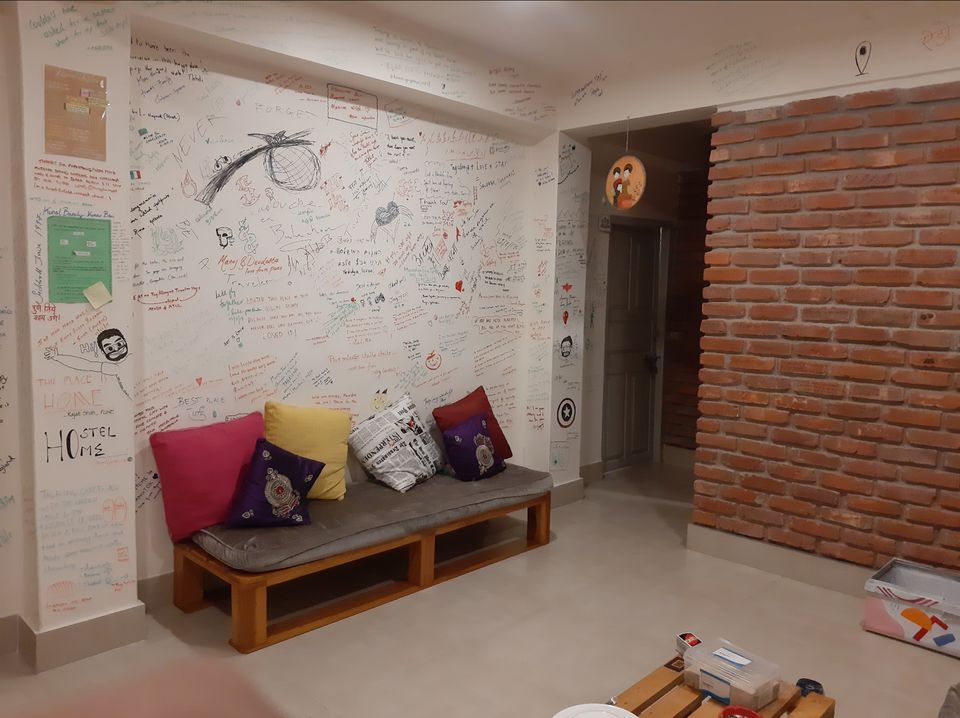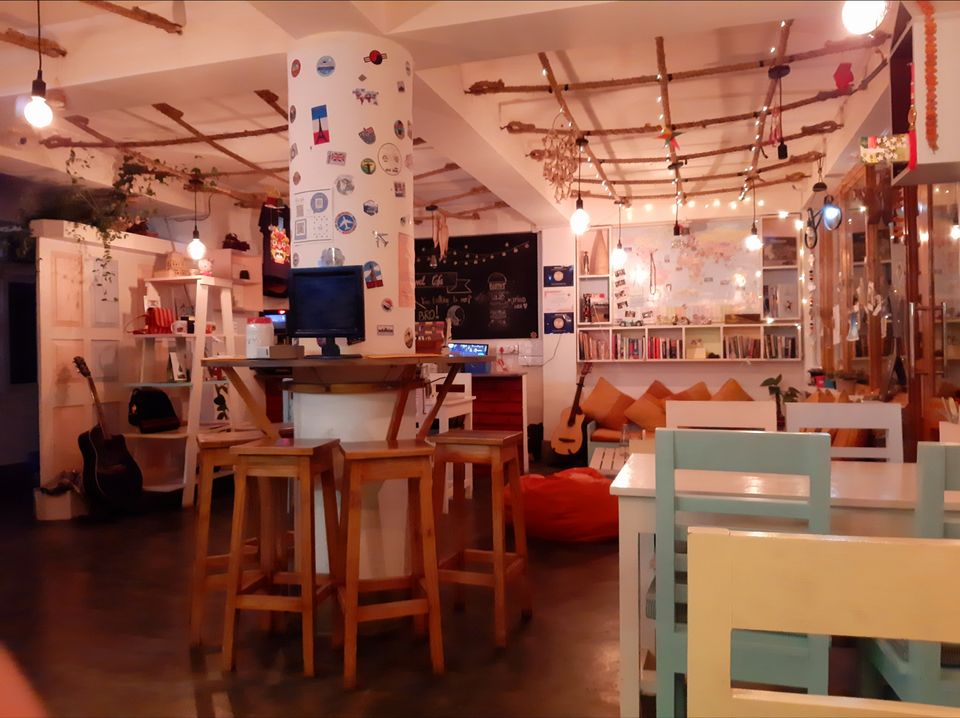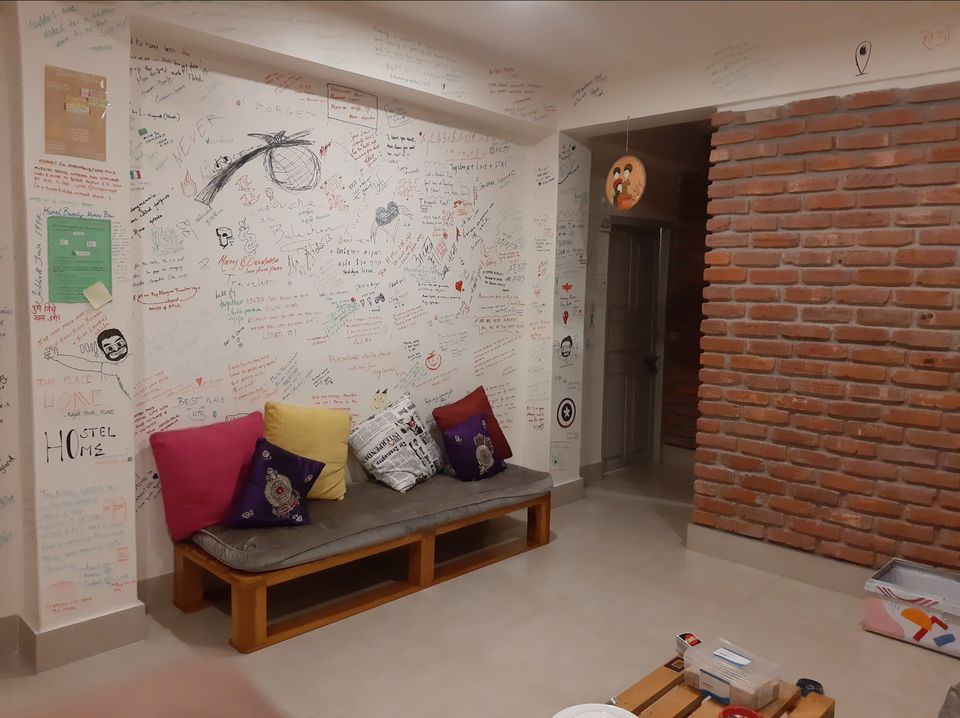 14th Feb 2020...and I fell in love with mountains once again.super freezing it was arnd 6 degrees and with much vigour I started off on my journey to visit the much talked about and the beauty Baba mandir and Tsomgo lake(changu lake).I started off arnd 8 in the morning in a reserved cab .all the permits required were taken care of the day before so it was complete hassle free again at my end(need permit to visit nathu la, baba mandir and tsomgo lake ).p.s nathu la was closed due to safety concerns regarding onspread of Corona virus.
We first drove to baba mandir and then tsomgo lake was covered.having covered half of the journey listening to old songs and stories and culture of the local people from my driver we stopped at tsomgo village for breakfast as I was super hungry .we stopped at a Maya didi's house and she prepared maggi and tea for me and it instantly made me feel like home it was truly my bowl of happiness..sipping that chai and having that maggi to a view of snow clad mountains was the best visual treat to my eyes.we rented jackets and snow boots and moved forward towards baba mandir and that was the best road journey I have ever taken ...I didn't wanted the roads nor the journey to end.snow clad mountains made me feel alive happy and so content from within .we reached baba mandir in a short while and spent some time there roaming around, visiting the mandir built in the memory of captain baba harbhajan Singh built by the Indian army and he is revered to as "hero of nathu la" and is believed to protect the country and its soldiers even after his death.
Then we stopped at the tsomgo lake while returning and it was completely frozen at that time and was a sight to capture.one can explore it on foot or even yak rides can be taken.i took off and played in the snow and it was freezing over there arnd -1 degree Celsius but it wasn't something I would ever compromise on .I was left mesmerized by the beauty all around. After an hr we took return journey towards gangtok and again we stopped at maya didi's place for lunch and she had cooked rice dal omlette Cauliflower fry and a chutney made of dried fish and we bonded over lunch.she is a beautiful soul and in no time she became a friend and a sister sharing all details of her life and me sharing mine .she even gave me two dairy milk chocolates and a promise that she would find me a guy to get settled(on a lighter note)
All tired and exhausted I returned back to my hostel.
In the evening I went to M.g road the most famous street in gangtok and it was the busiest with people from all over just taking a stroll and I had some momos and came back to my hostel having celebrated the best valentine's day ever!!!!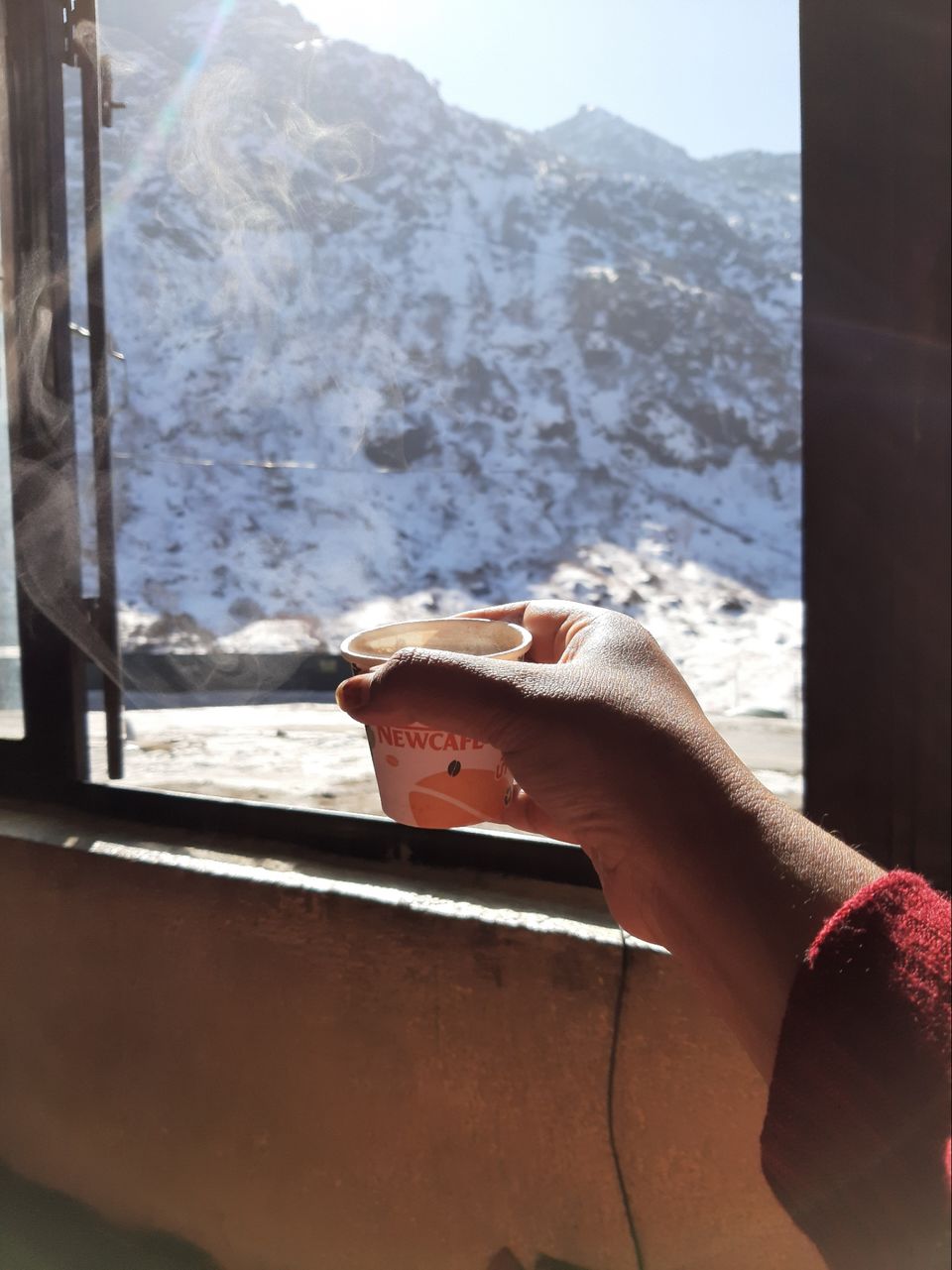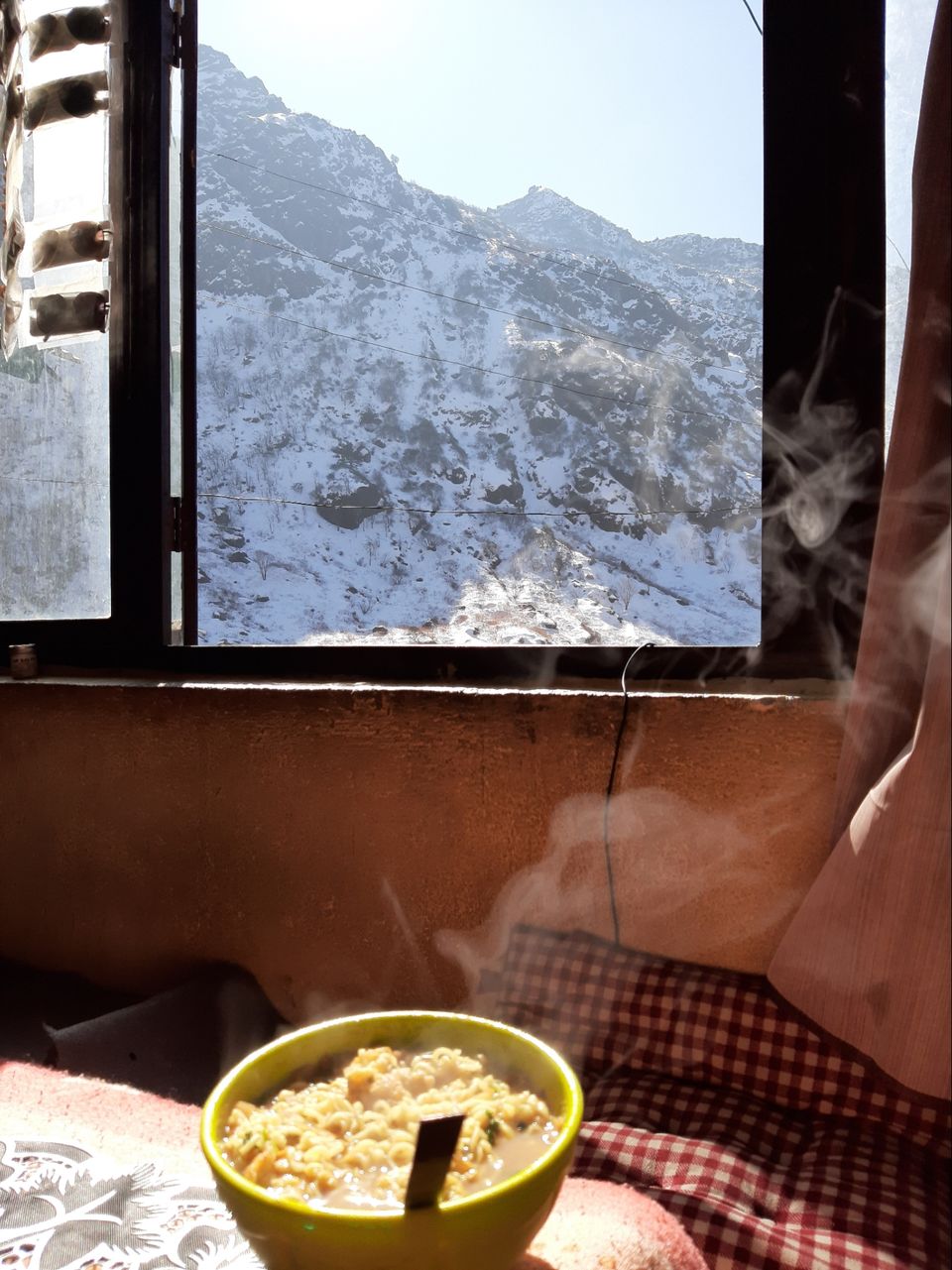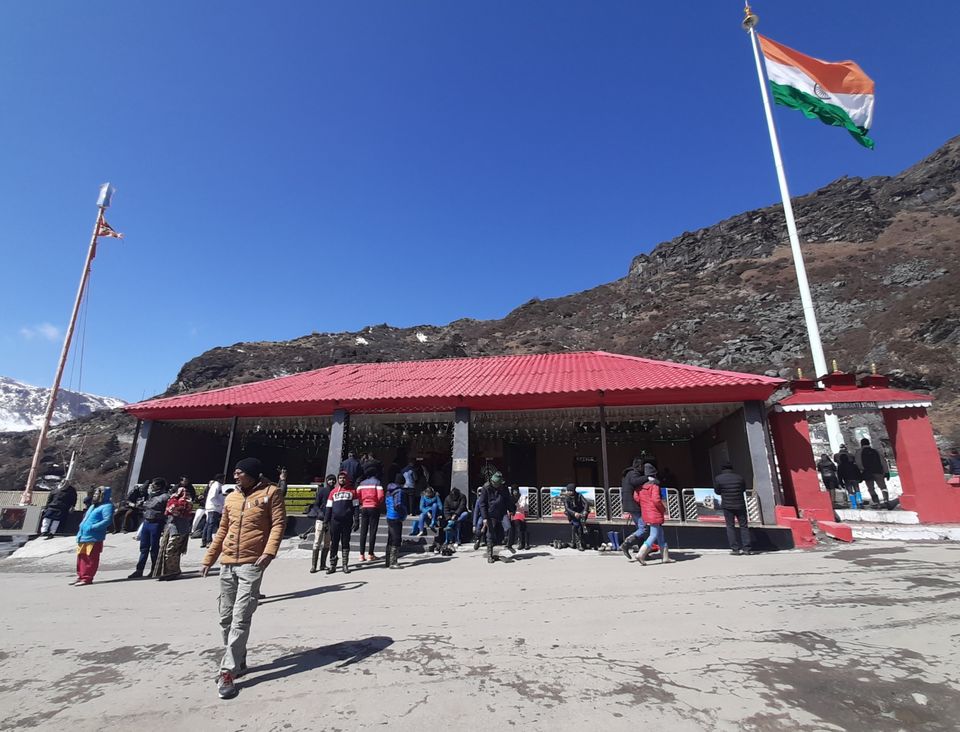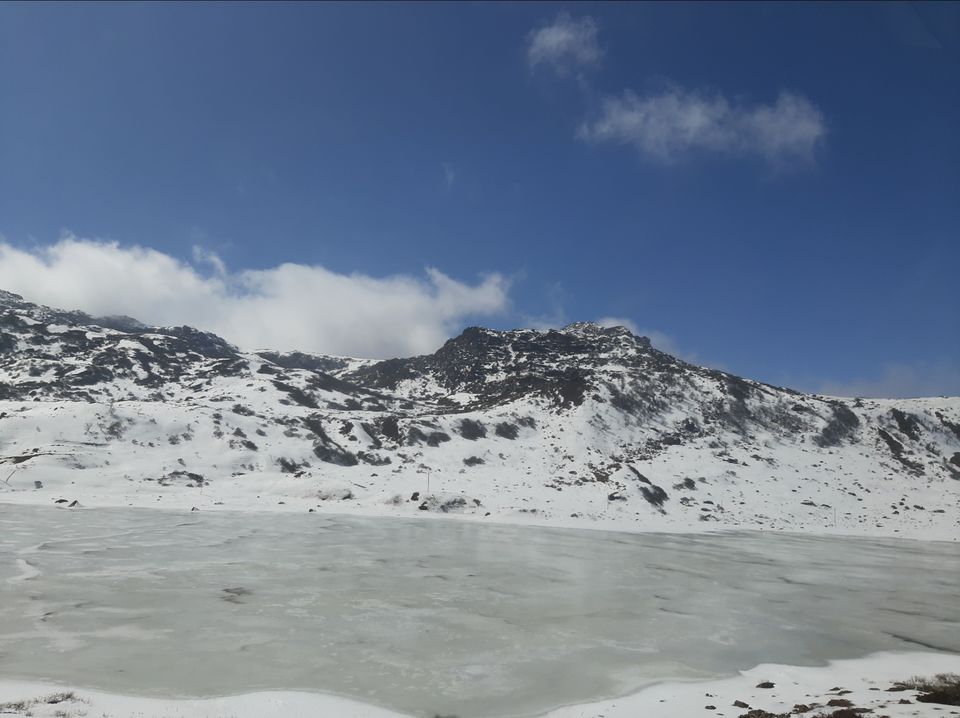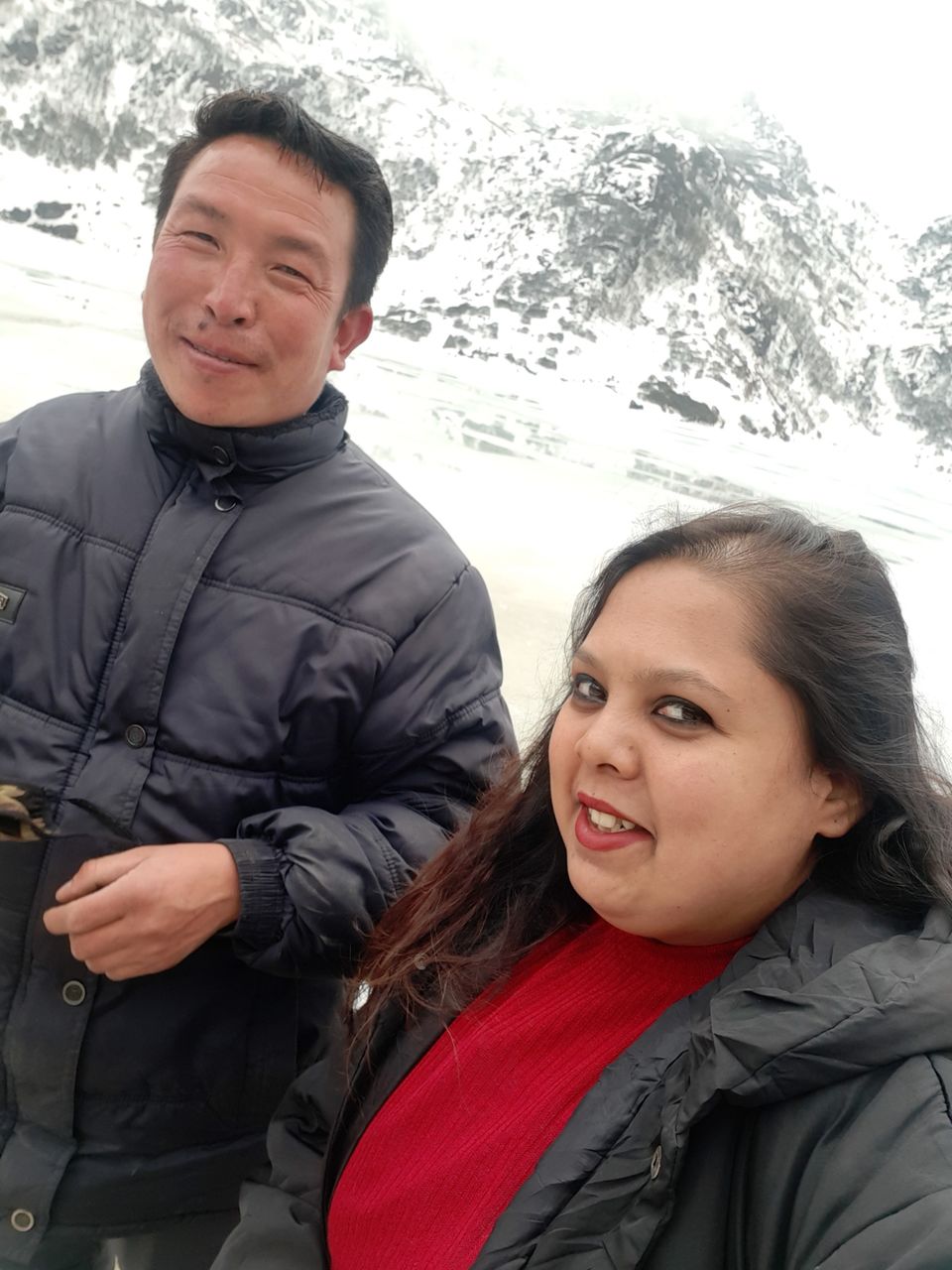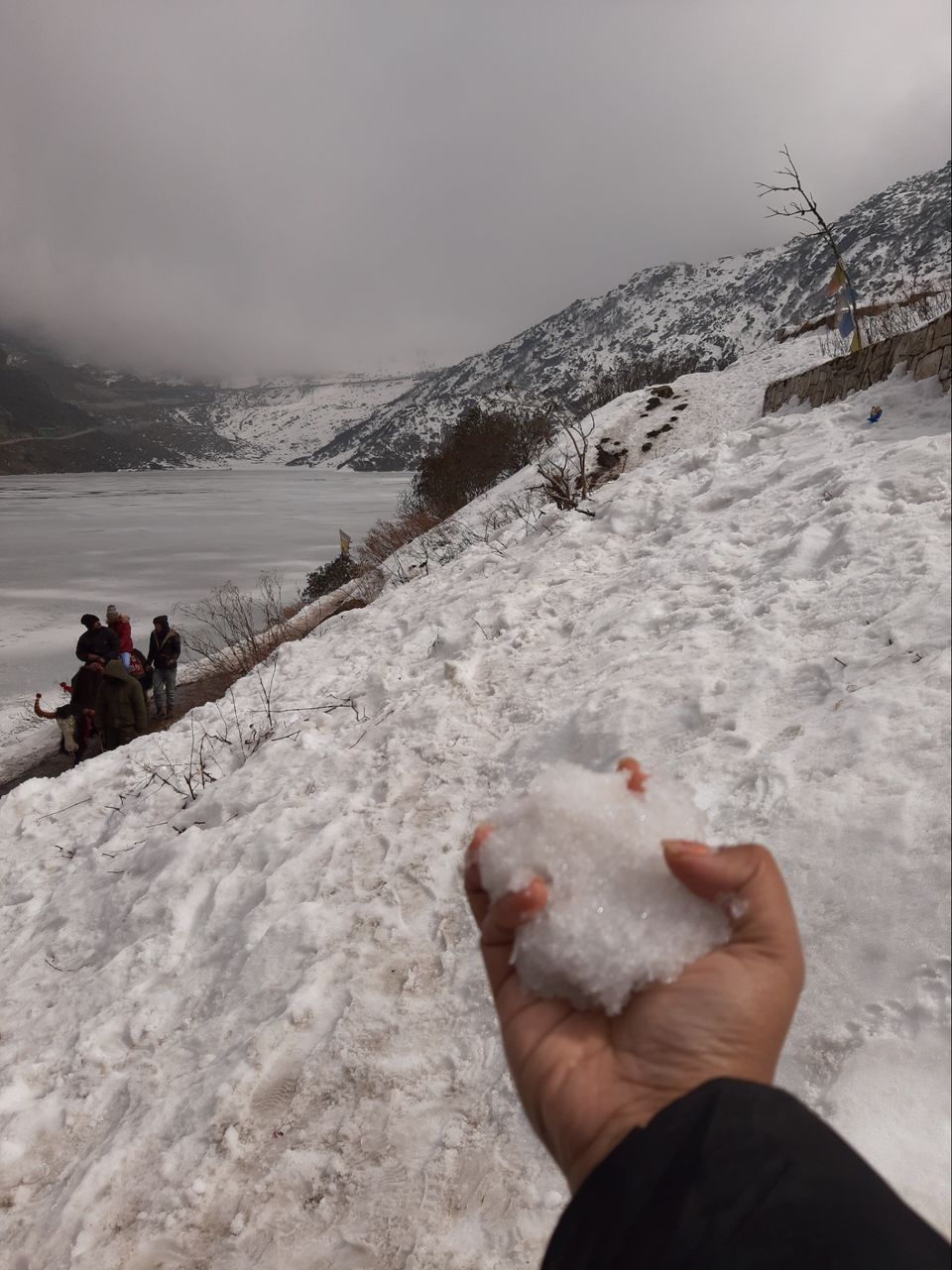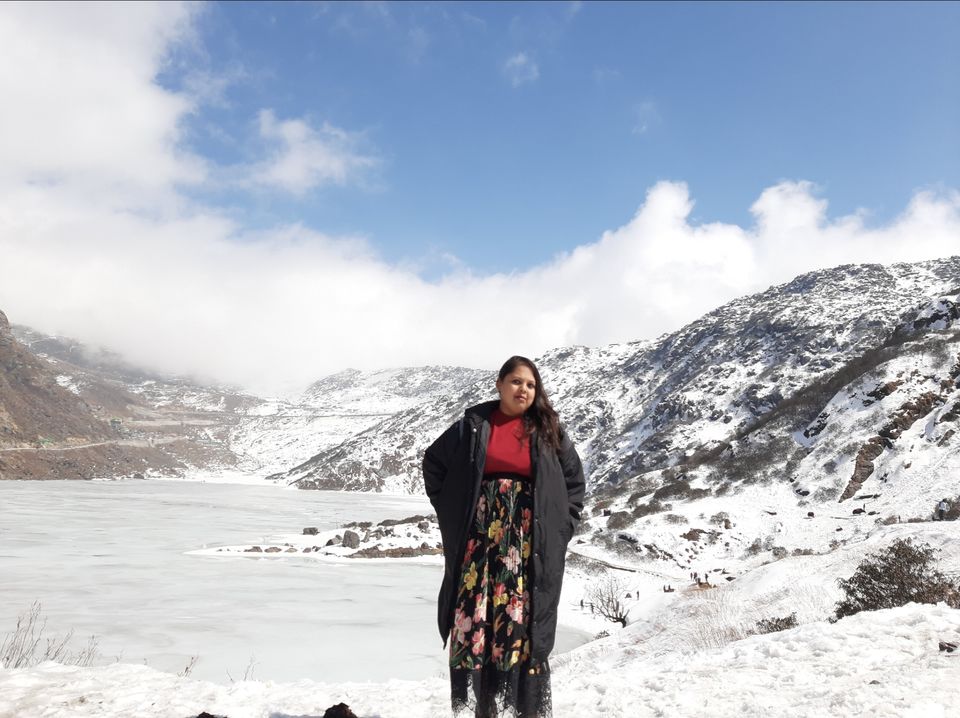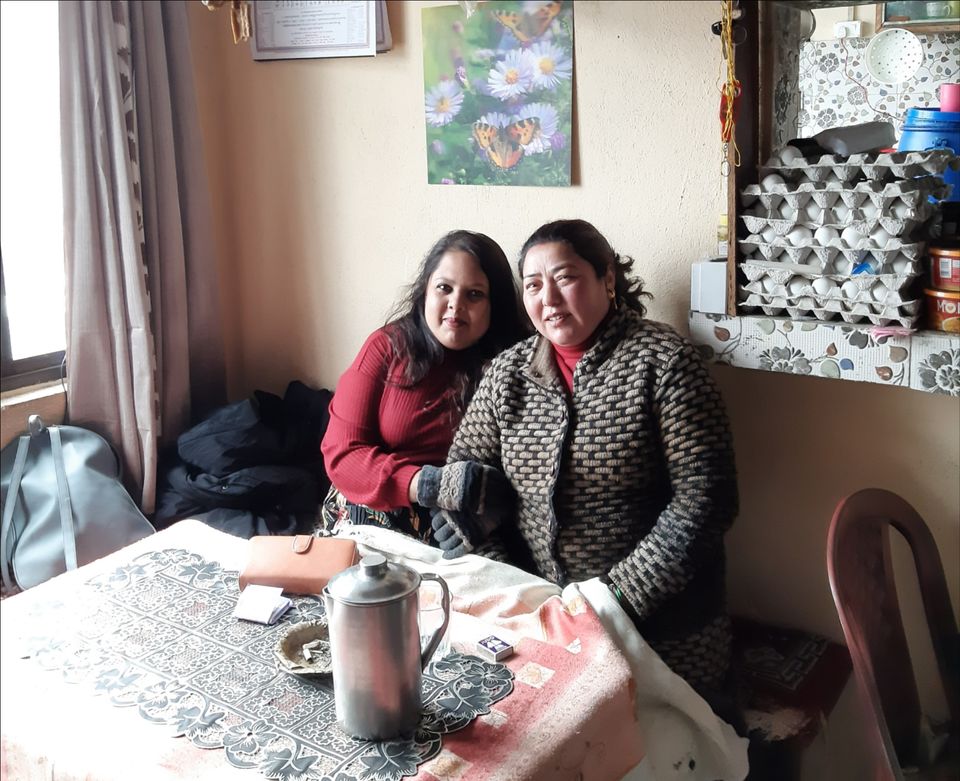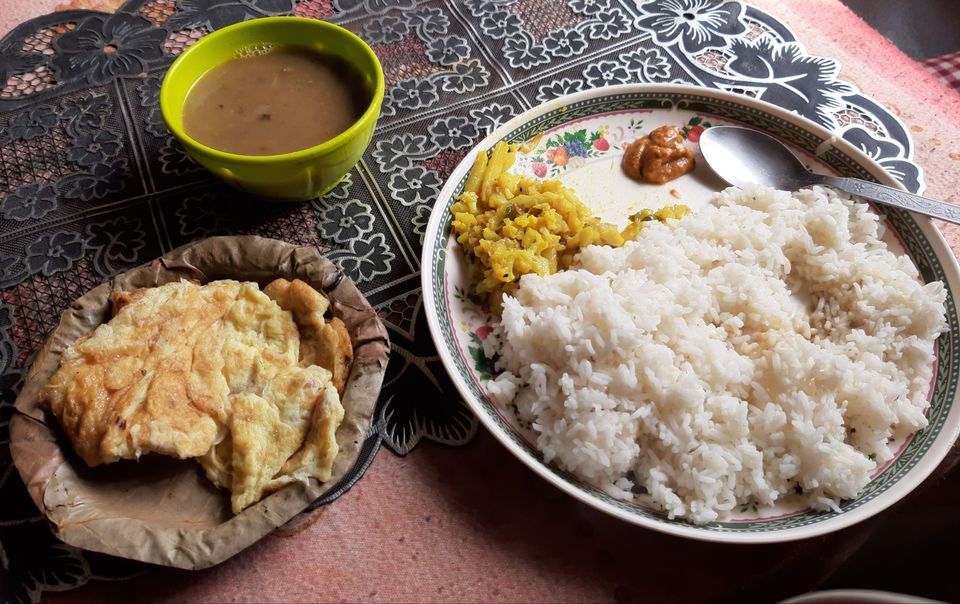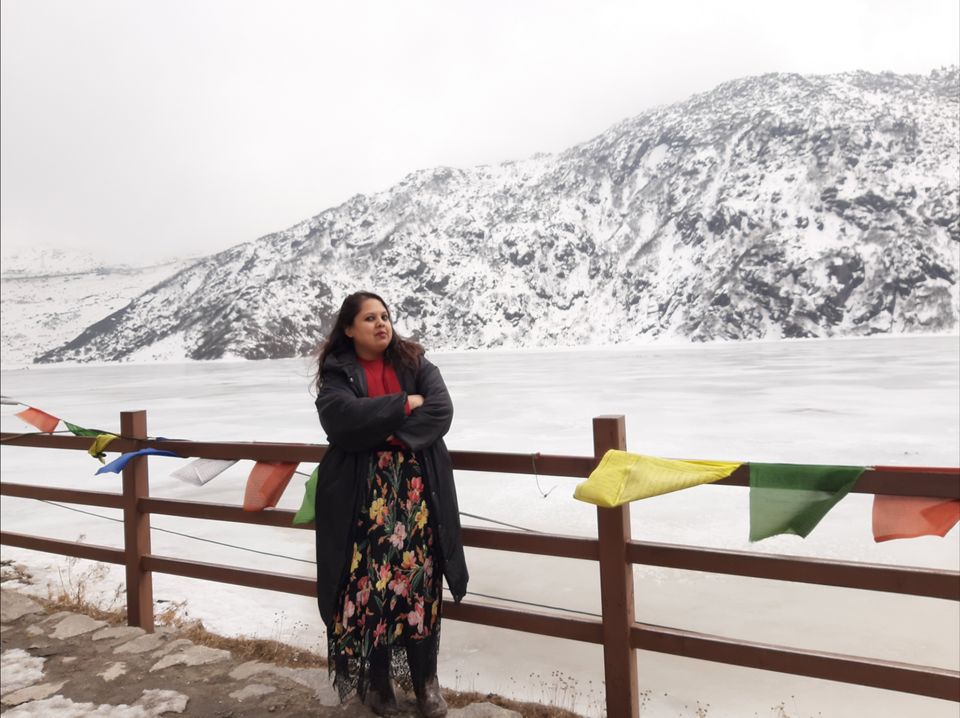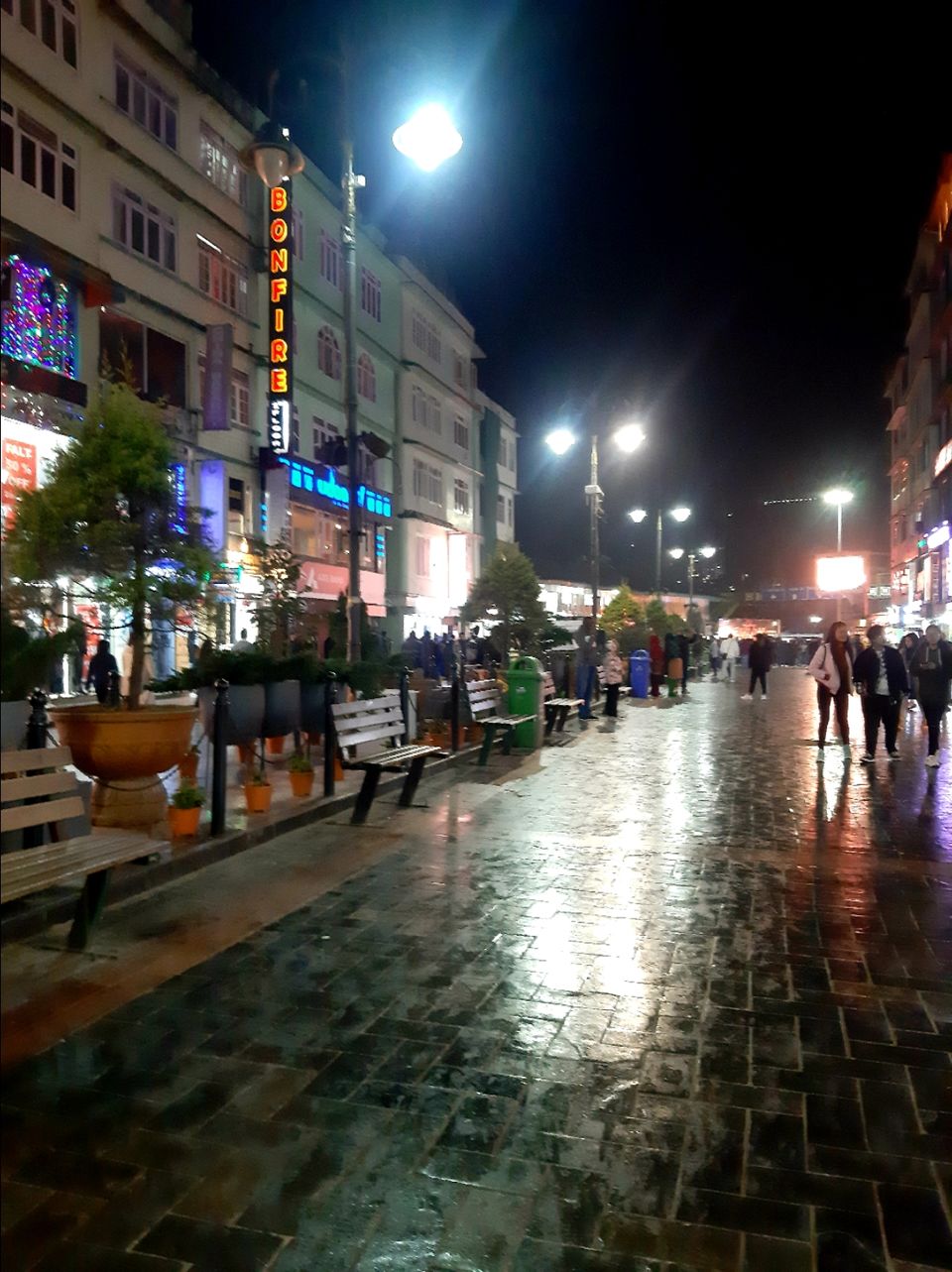 15th Feb 2020
As this being my birthday having attended all bday calls I started off again with norbu bhaiya arnd 8 with double the zeal and vigour to explore in and around gangtok city
I started off with Rumtek monastery and I was on time to attend their morning prayer and it was another experience. Having spent some time next I headed to Banjhakhri waterfalls -a beautiful place to spend some time
Next I went to Tashi view point as it was also a must visit in my list but much to my disappointment as it was all foggy I could see nothing though still it had a nice visual treat to offer and I also got some souvenirs for my friends from there
Next I visited ganesh tok and did the mandatory touristy thing(getting dressed in their attire and getting clicked suggested by my driver)
Next we headed towards hanuman tok and it had a very peaceful aura to it .
Next I visited do drul chorten monastery and I could see monks praying and these places definitely calm u down
And my last stoppage was gangtok ropeway and it gave me the best aerial view of the city (though i was scared a bit still i managed😛)
By evening I was remembered that it was my bday so I went to Mg road and had a pastry at bakers cafe and later had my dinner with some wine at Dragon wok and took a walk of arnd 2 kms to my hostel....my best birthday ever
P.s sikkim is quite safe for female travelers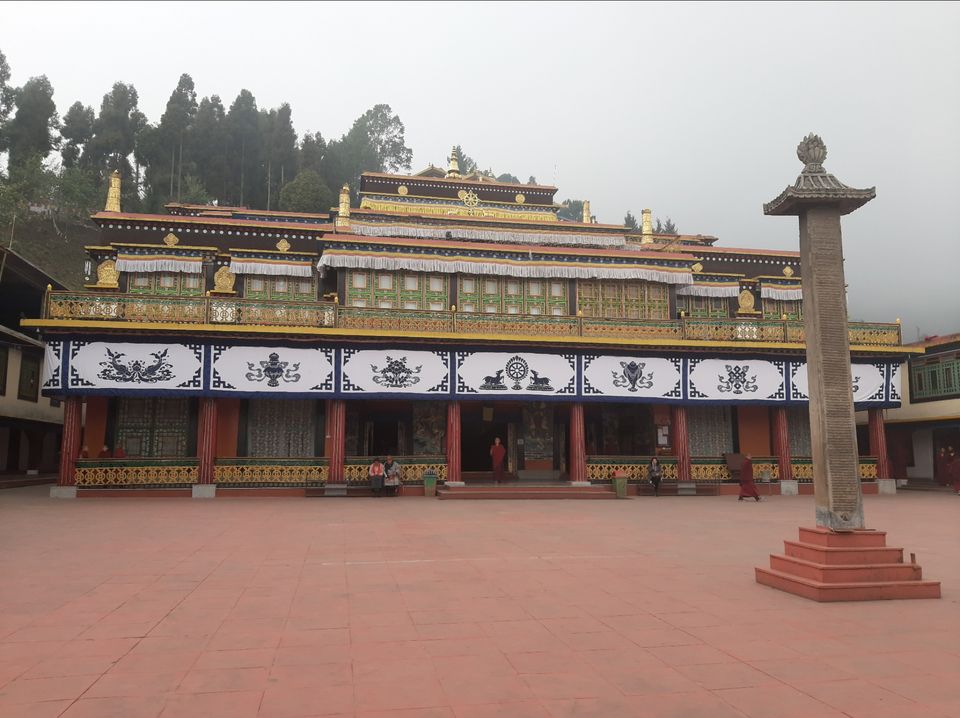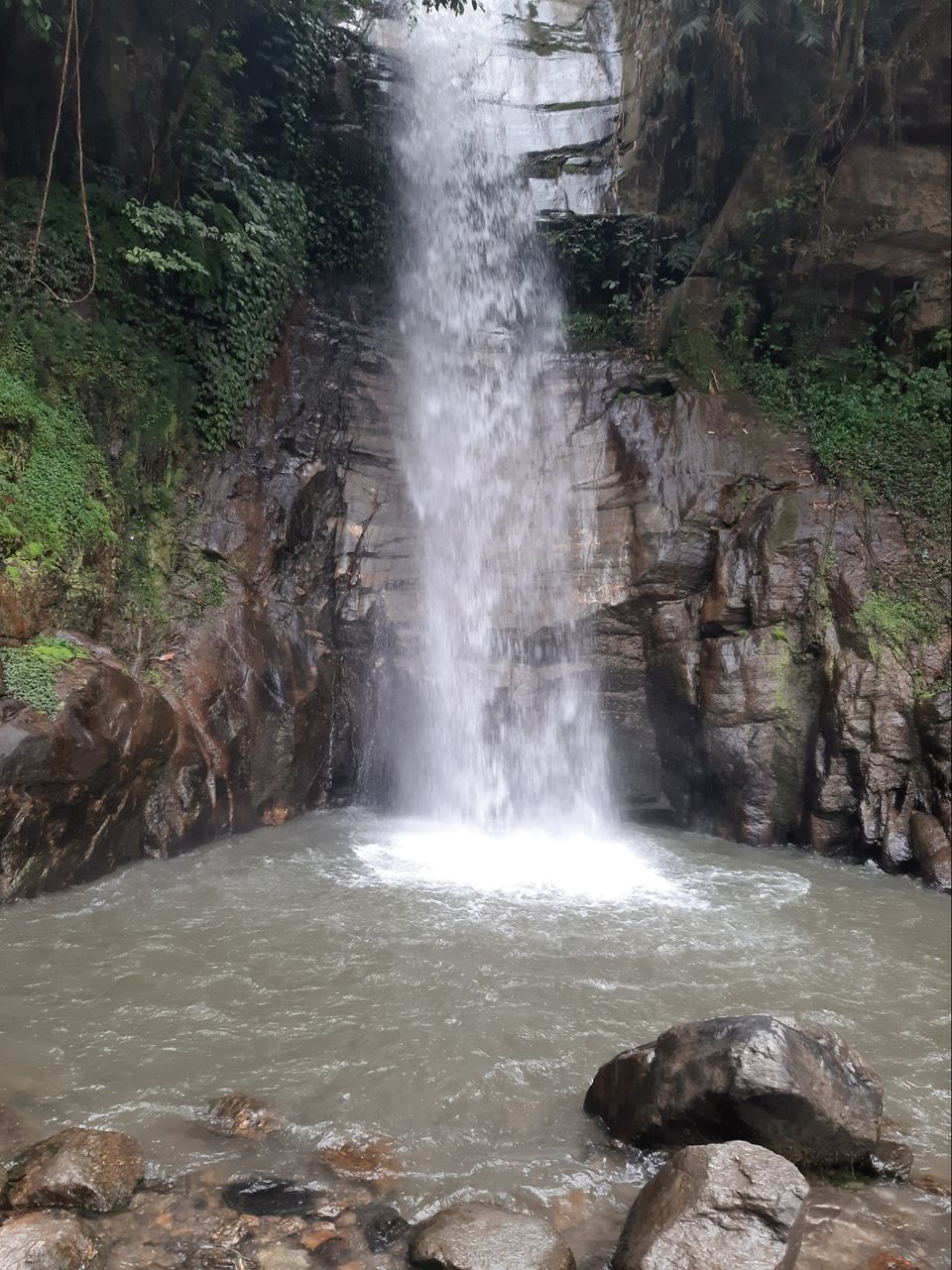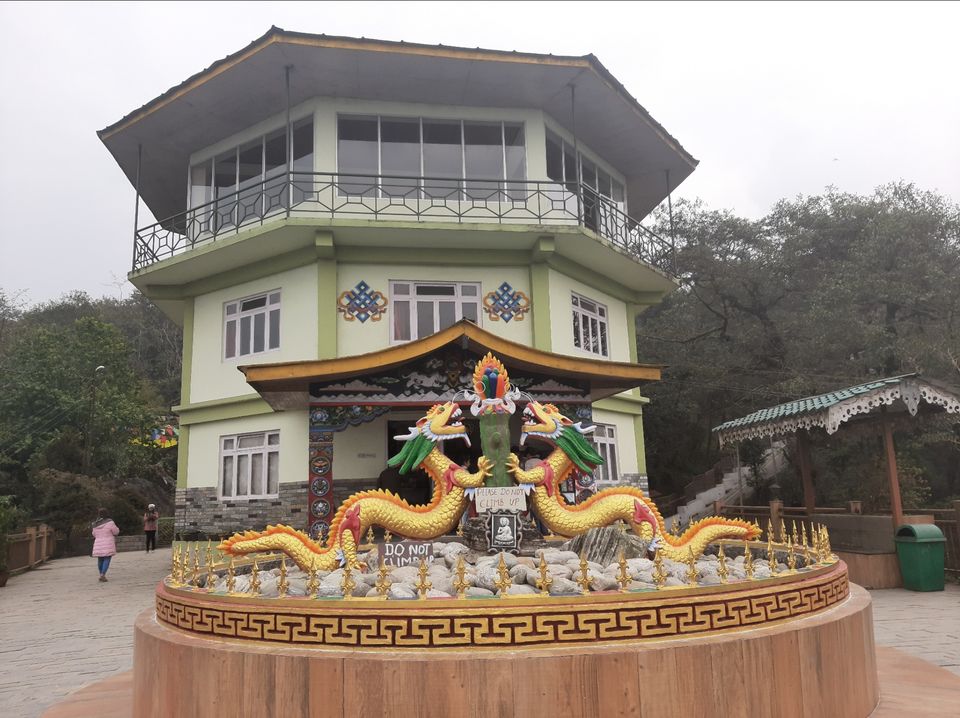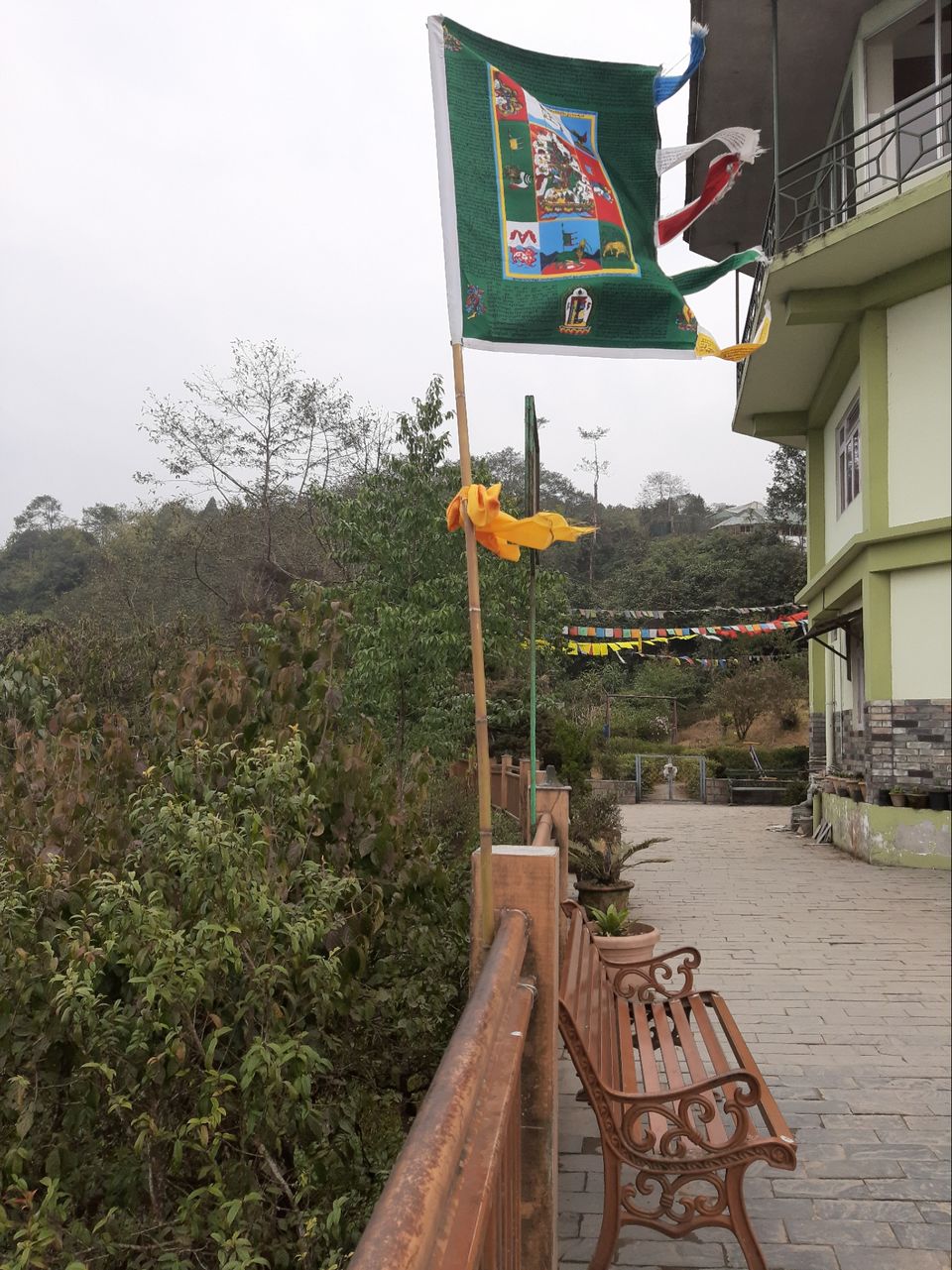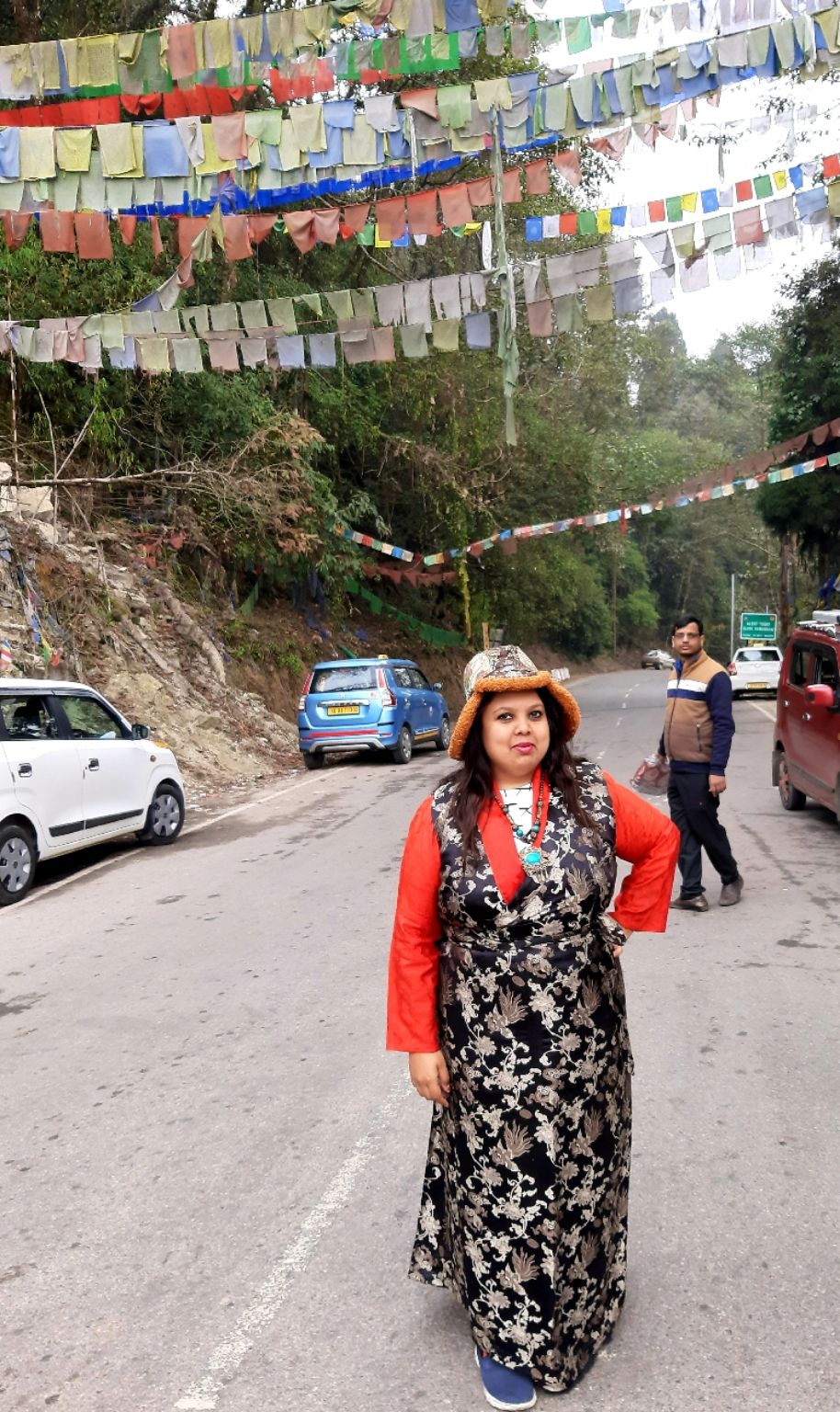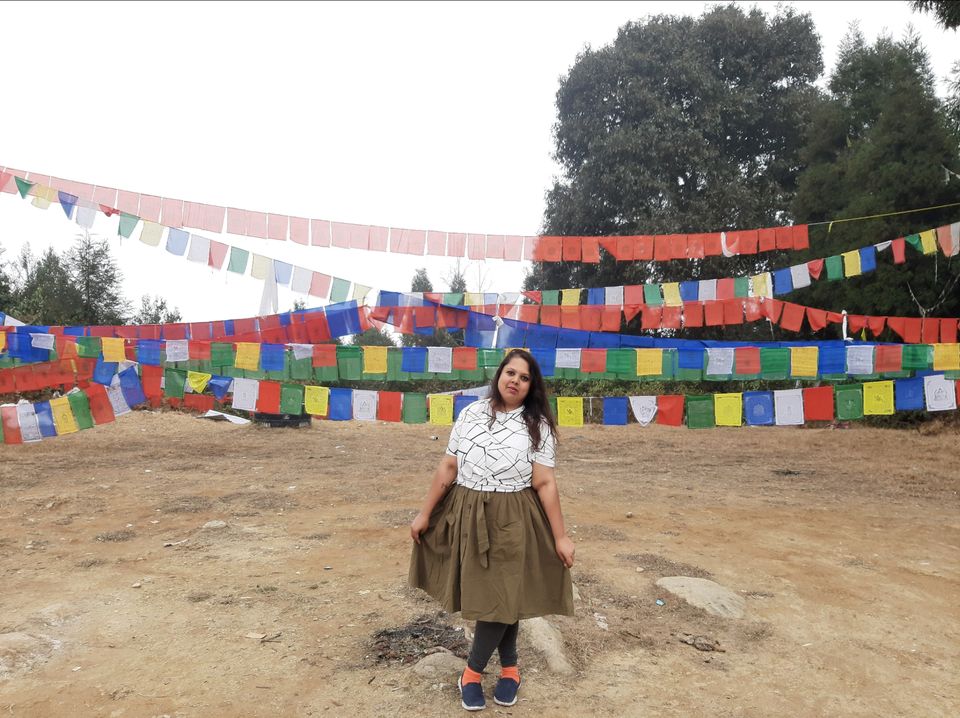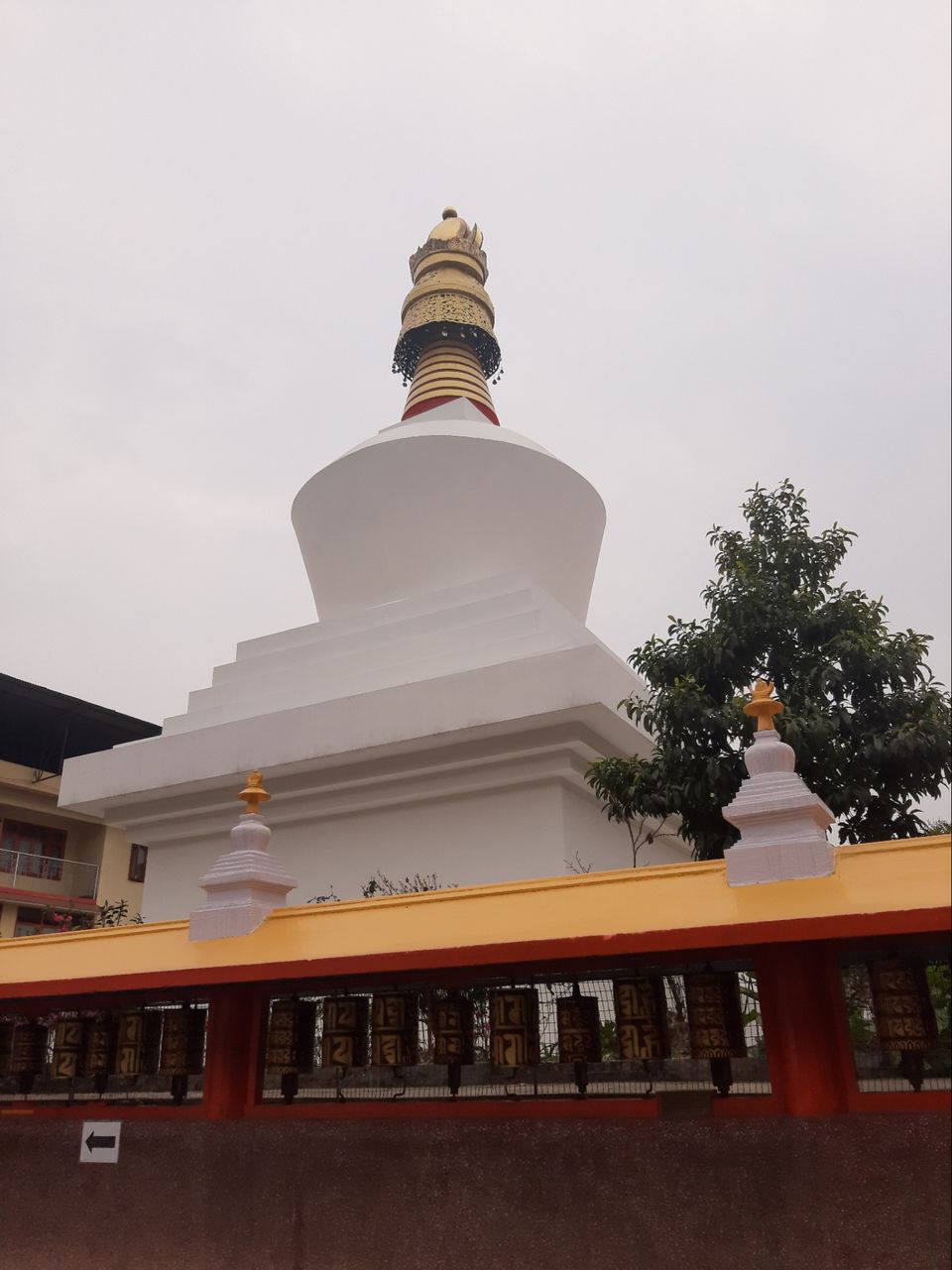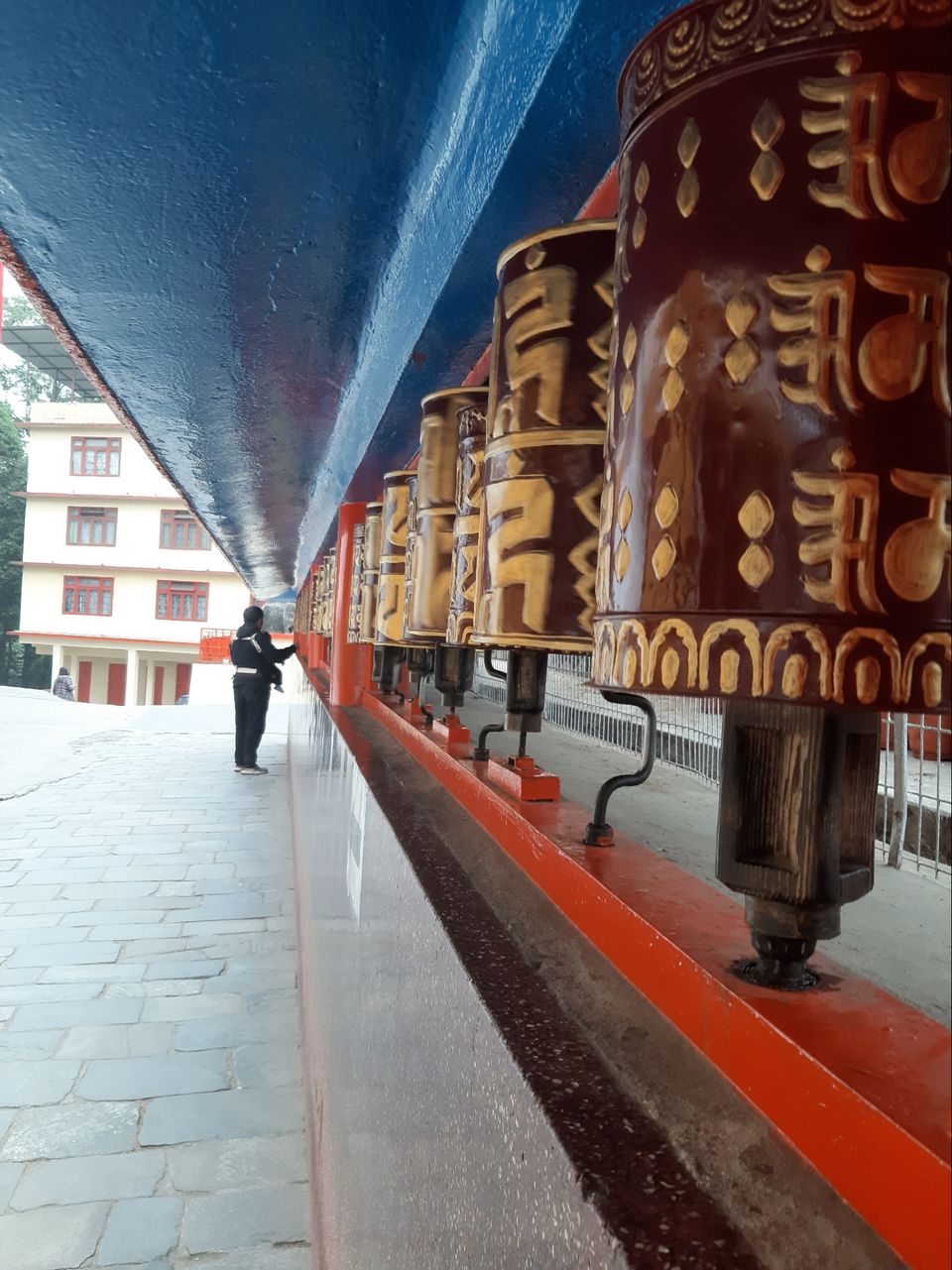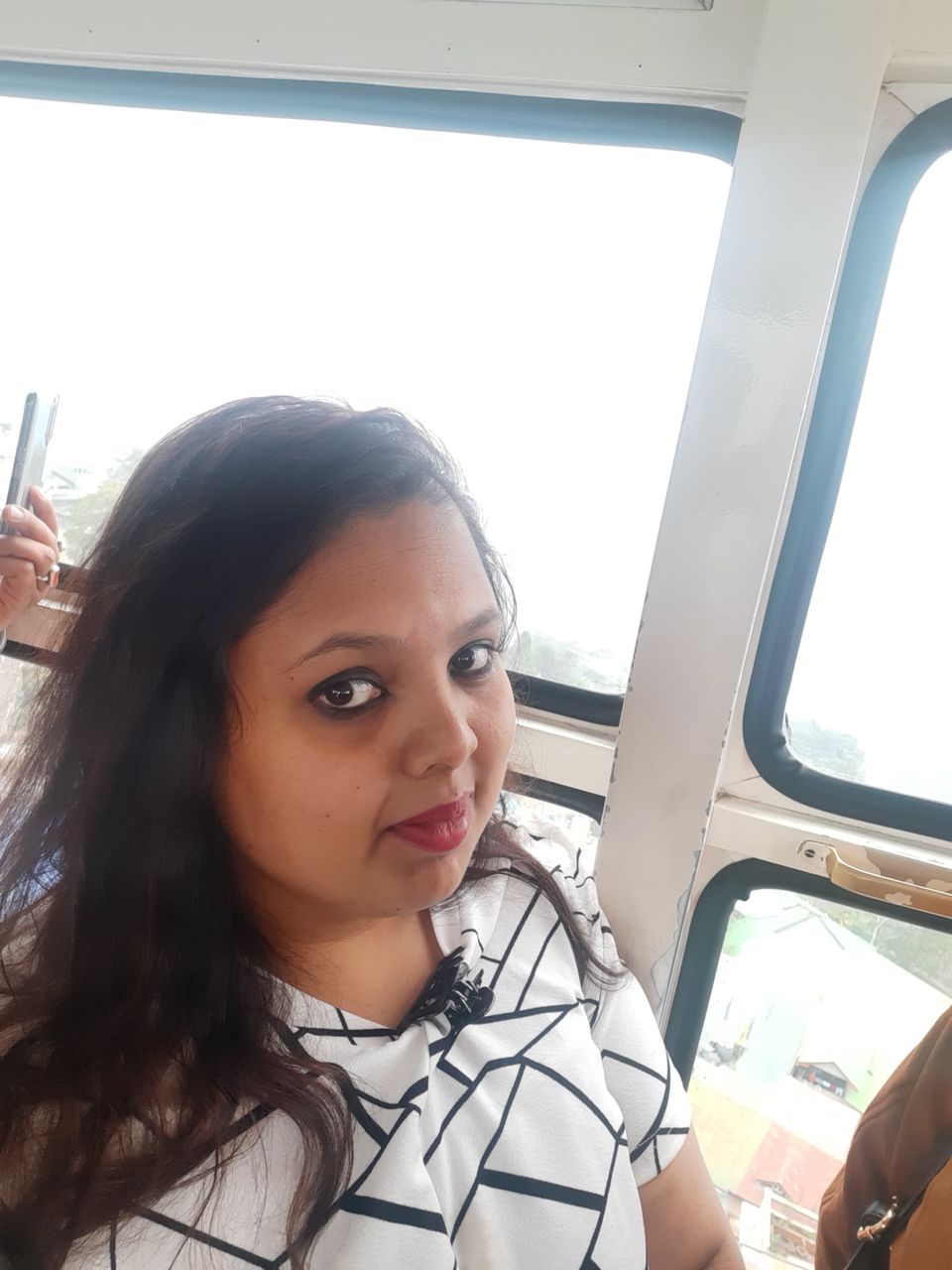 16th Feb
With a heavy heart but happy heart too I started off towards bagdogra airport ..but I was happy and I knew something had changed within me ..when I started off I was low and upset with everything around me but while i was returning back i knew i had left all that here and now i was going back with whole lot of new experiences,heart full of memories ,new friends.having faced my biggest fear of being alone ....I actually never felt alone not for a single minute..😍😍😊😊