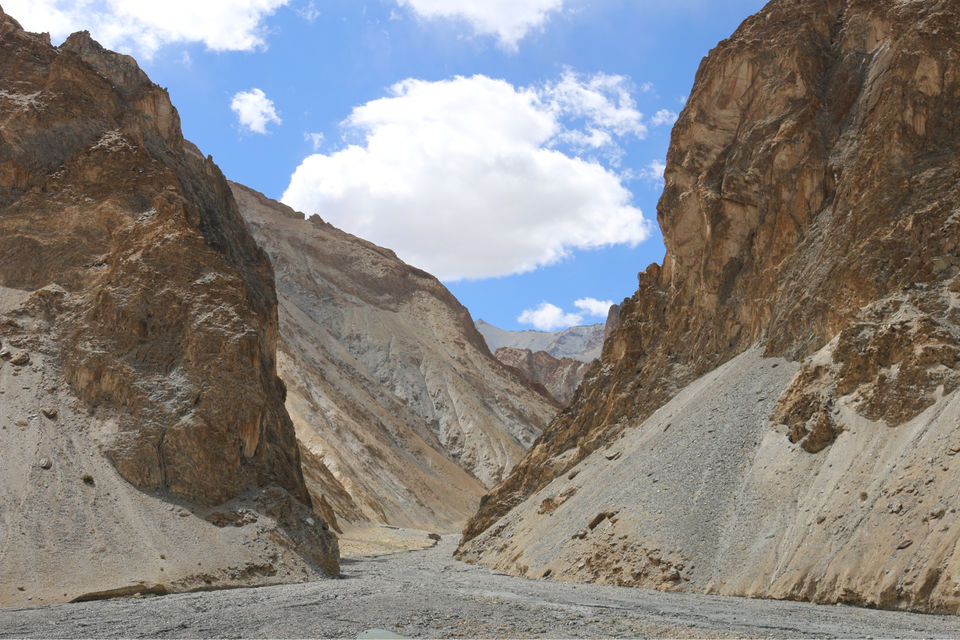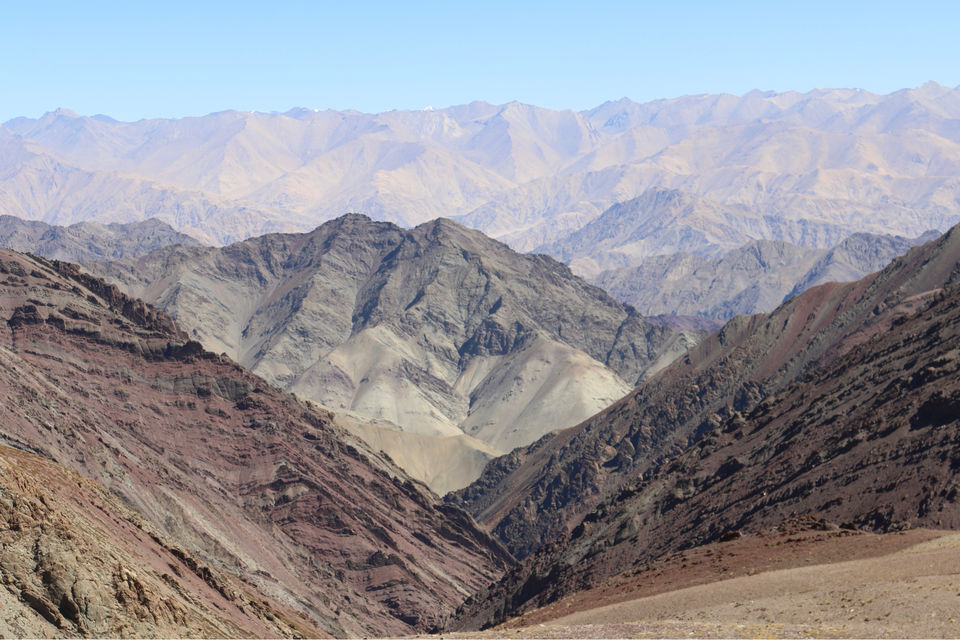 Level- Moderate
Markha Valley Trek in Ladakh Himalayas-
I was working with an adventure travel firm then and was in Ladakh to serve as a volunteer for the Ladakh Marathon.
Being an adventurer I not just wanted to work in Ladakh but explore. It was always on my bucket list to plan a trek in Ladakh and specifically the one which is unexplored when it comes to Indian tourists. This made me choose The Markha Valley trek.
I was on the trek as a trainee trek leader and was assisting in leading a group of 7 people from Europe. We were 14 of us which included our staff as well.
Markha Valley is a trekker's dream. I say so because you get a chance to see some of the mesmerising landscapes in the world. You gradually climb the height allowing all the time in the world to get acclimatised.
It is an 8 days trek and the trail is fairly laid out path with quite a few steep ascends or descends. And water is available through out the trail.
It is crowded by Europeans. Very few Indians go there. Let me start with an anecdote.
While walking on day 3, I met two middle-aged monks on the way. We exchanged pleasantries. They seemed to be surprised to see me.
"Indian", they asked
"Yes" I replied
"We only see foreigners on this trek. You are one of the rare Indians we have seen on this route"
They were true. I never saw any Indians during our trek. Most of the trekkers were Europeans.
Thus I call it an unexplored paradise for trekker's.
For me this trek was not just about the landscapes but also the Ladakhi people I met on my way. Ladakh is a beautiful place and its people and culture is even more beautiful.
To help you explore this unexplored jewel of india, I am describing below the itinerary for the trek.
Itinerary:
Best time to Go: End of June till mid September
Highest camping : Nimaling 4700mts
Highest point: Kongmarula Pass 5100 mts
This trek offers you a chance for both a close up view of the way the rural Ladakhi lives by visiting their homes and the countryside dotted with shepherds grazing their animals.
On this trek, we also cross several glacier streams and passes, camp in or near villages in camping grounds run by local villagers and encounter wildlife such as Blue Sheep.
Leh- Zingchen- Rumbak 4000 m (4-5 hrs):
We drove from Leh to Zingchen Valley where the Rumbak River flows into the Indus. Further into the valley lies a beautiful village of Rumbak, inhabited by 15 families.
It was a short but pleasant walk of two hours on the first day. We camped in Rumbak overnight.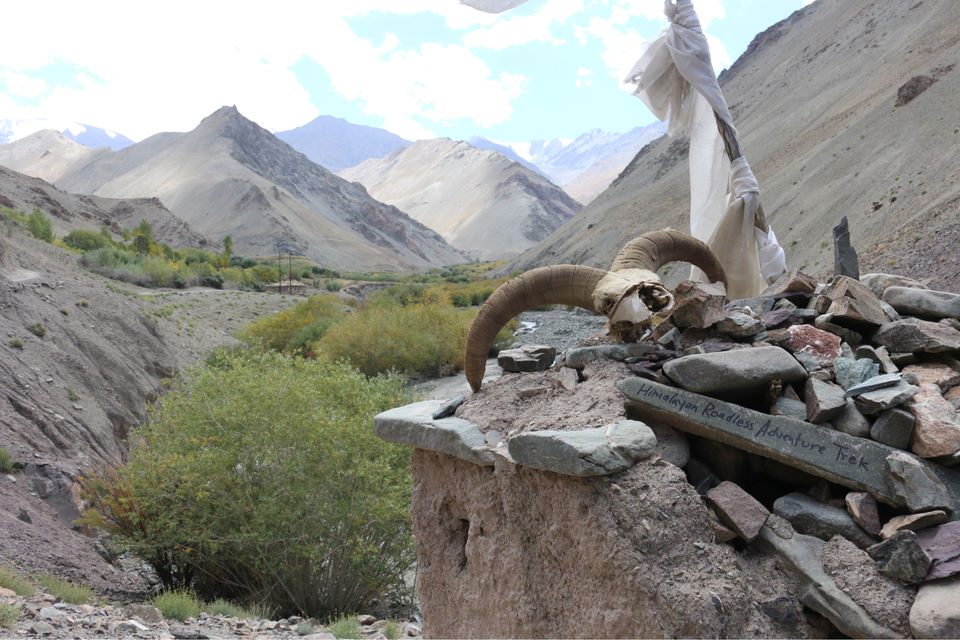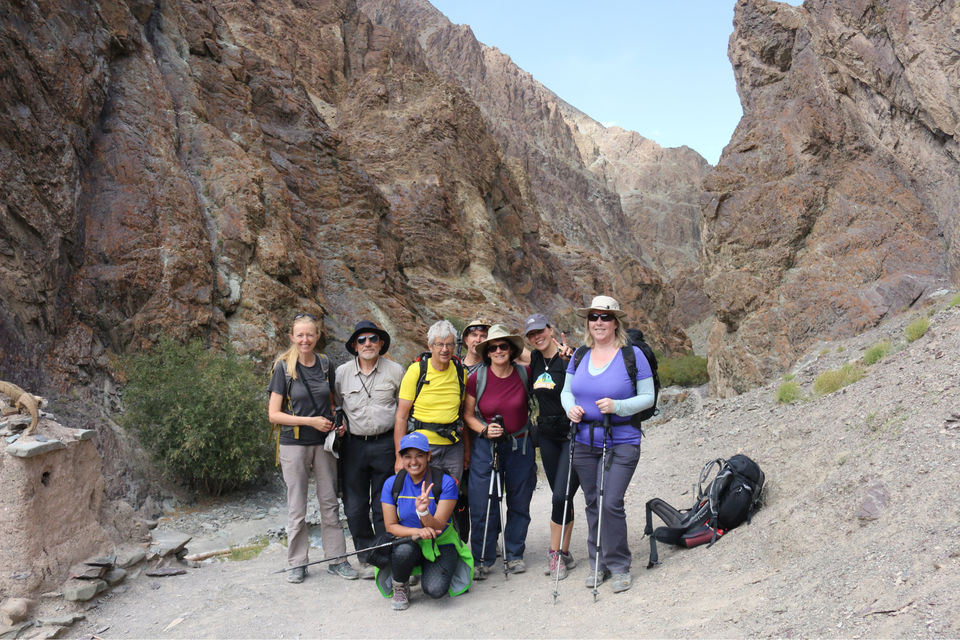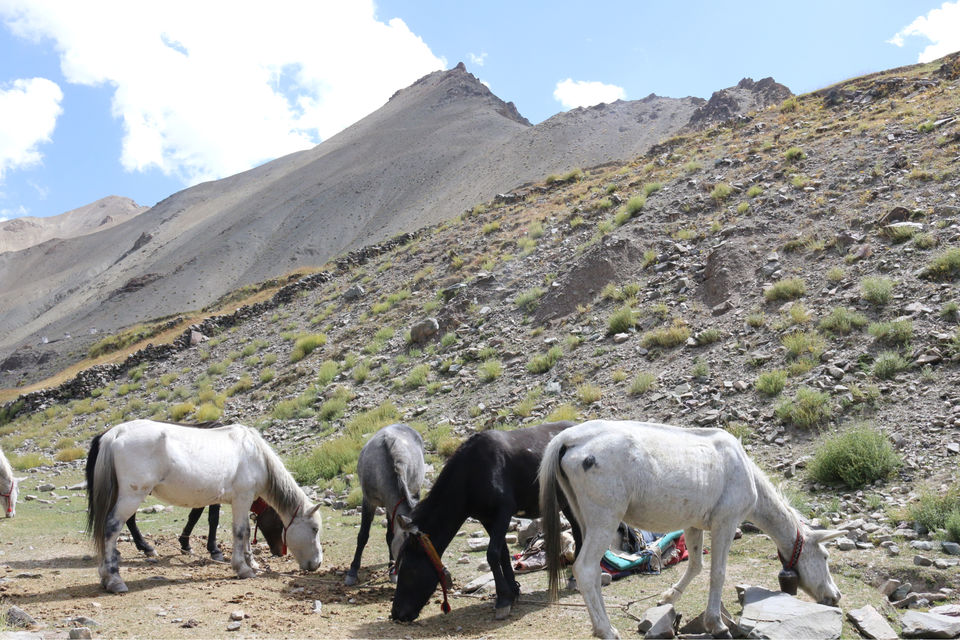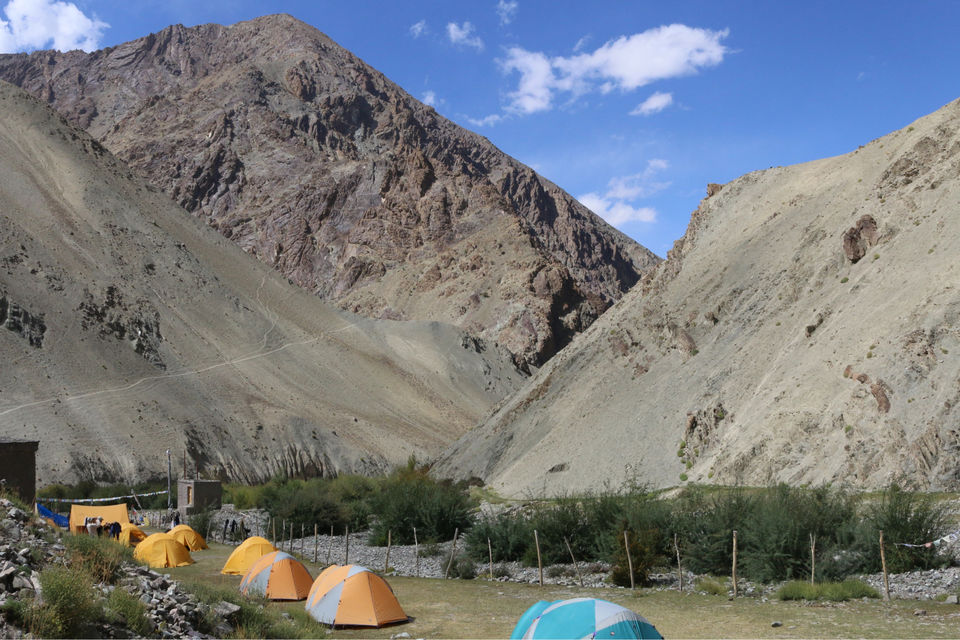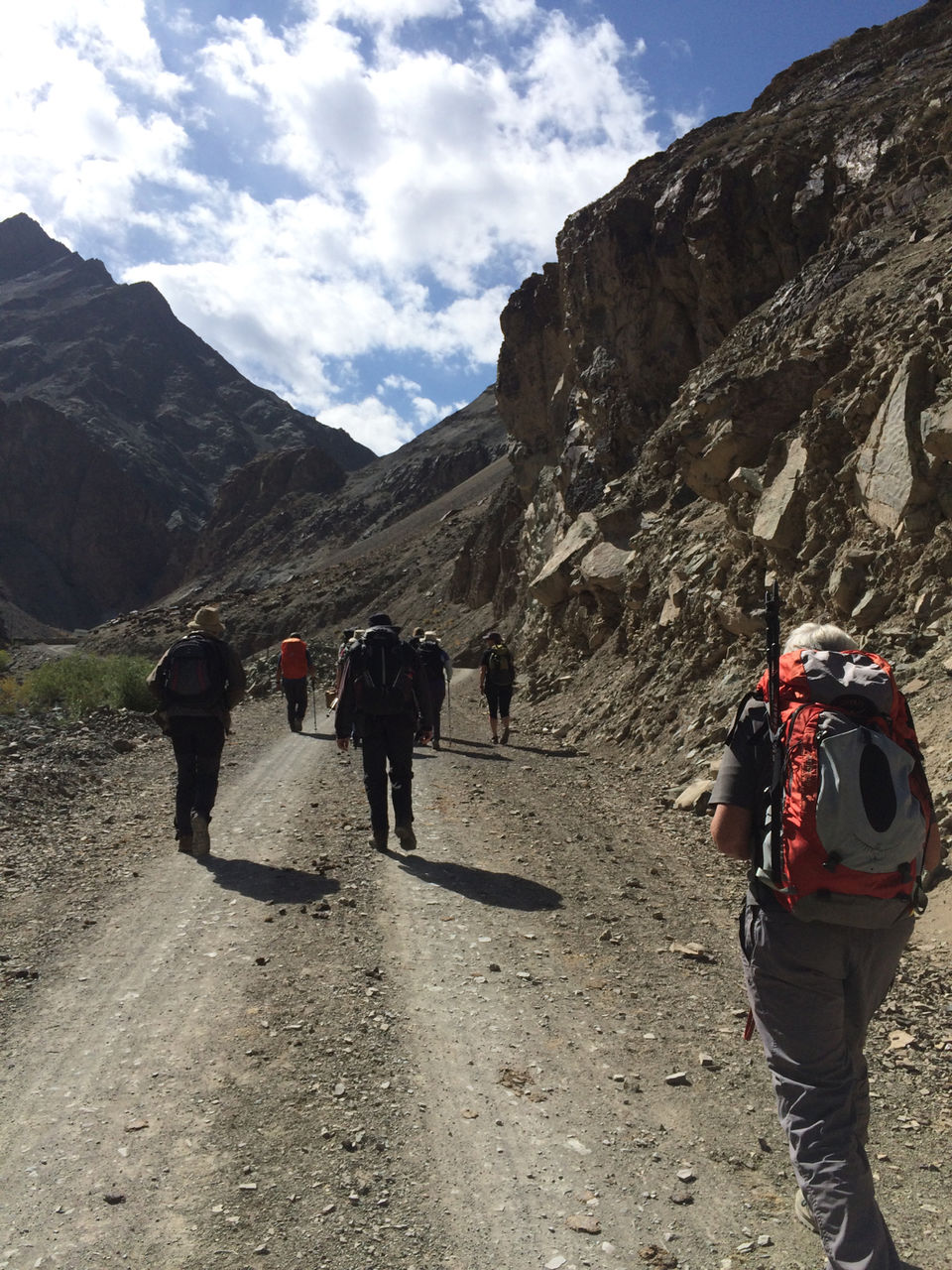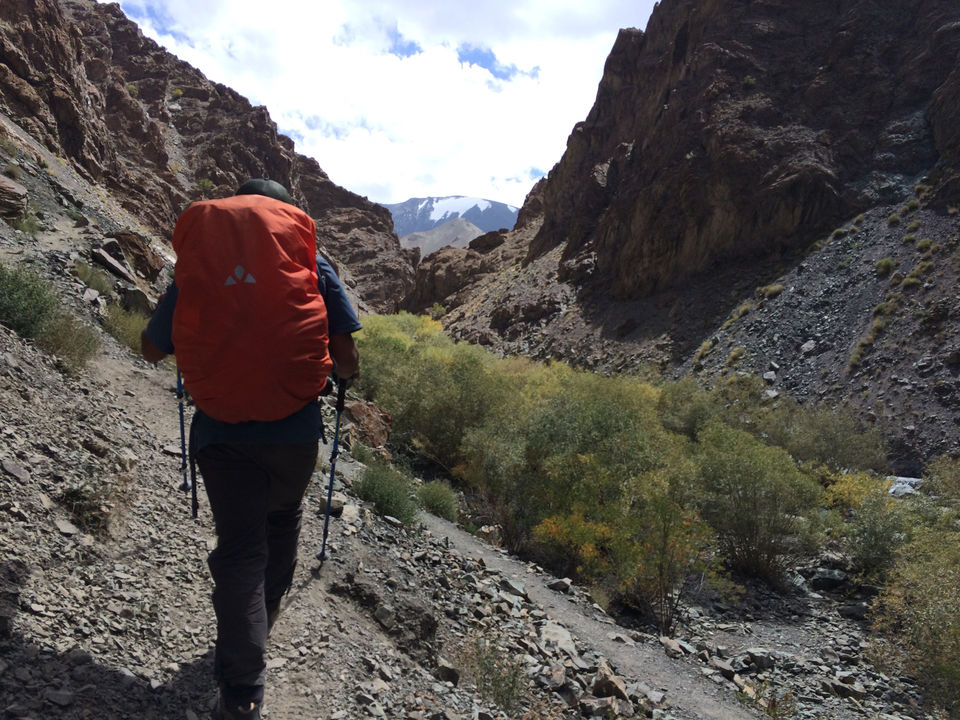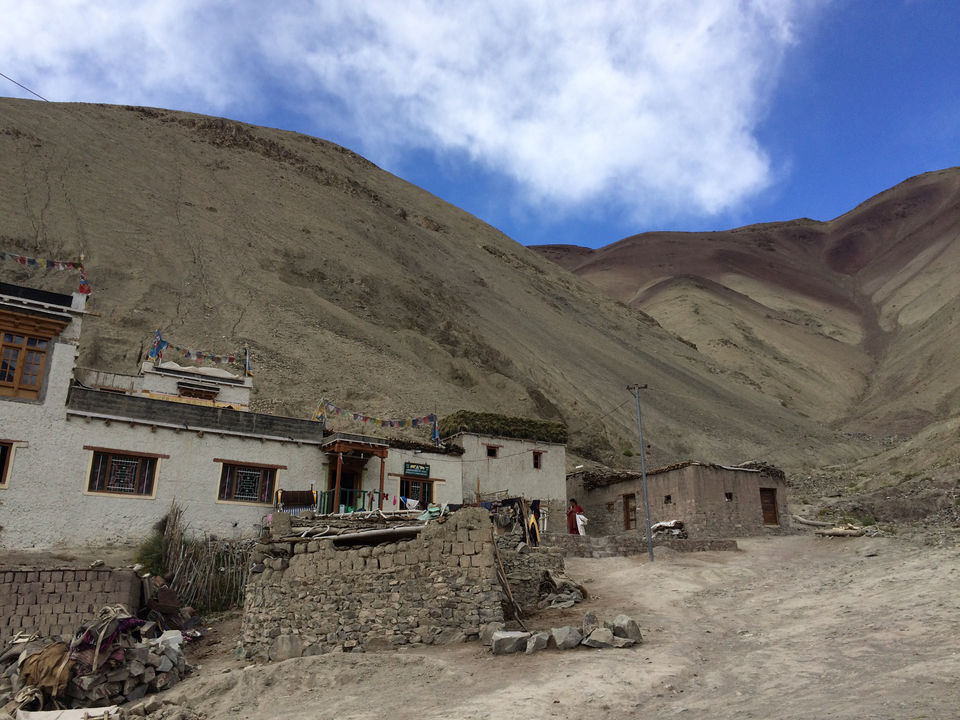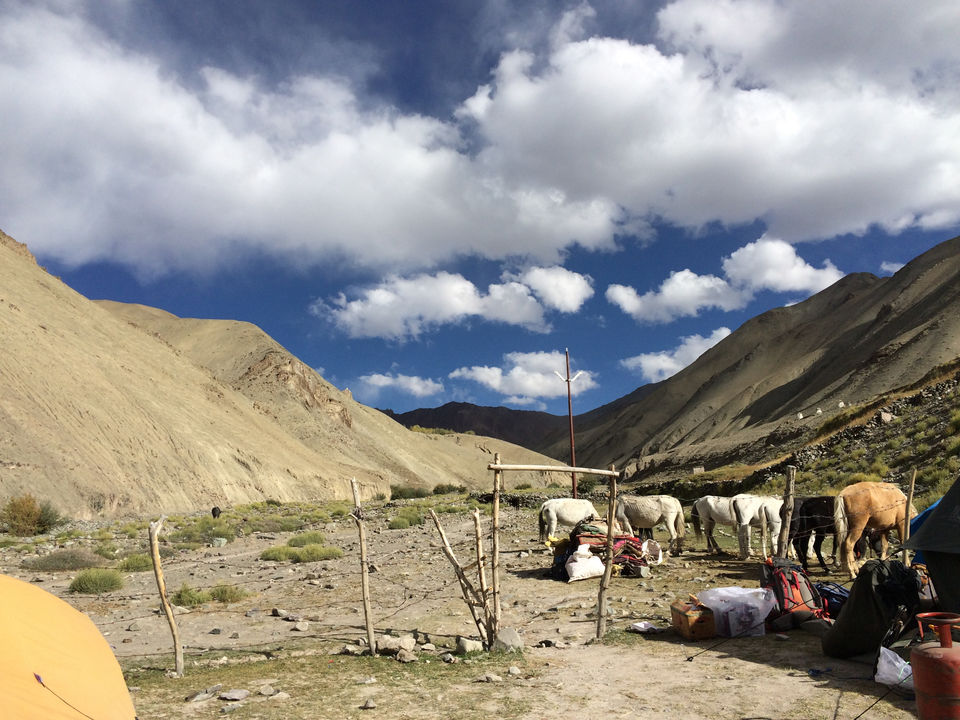 Rumbak - Ganda La Base 4500 m (3-4 hours):
From Rumbak it was a short walk to our next camp which was at the Base of Ganda La. From our campsite there are spectacular views of Stok Kangri and the whole Stok range.
It was a special day because it got really cold that day and we experienced snow fall.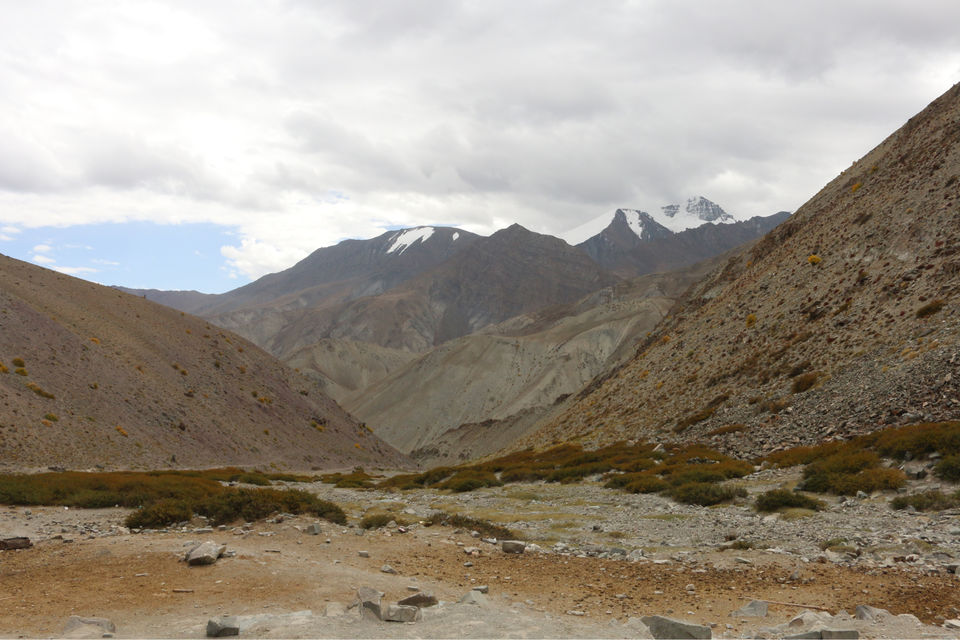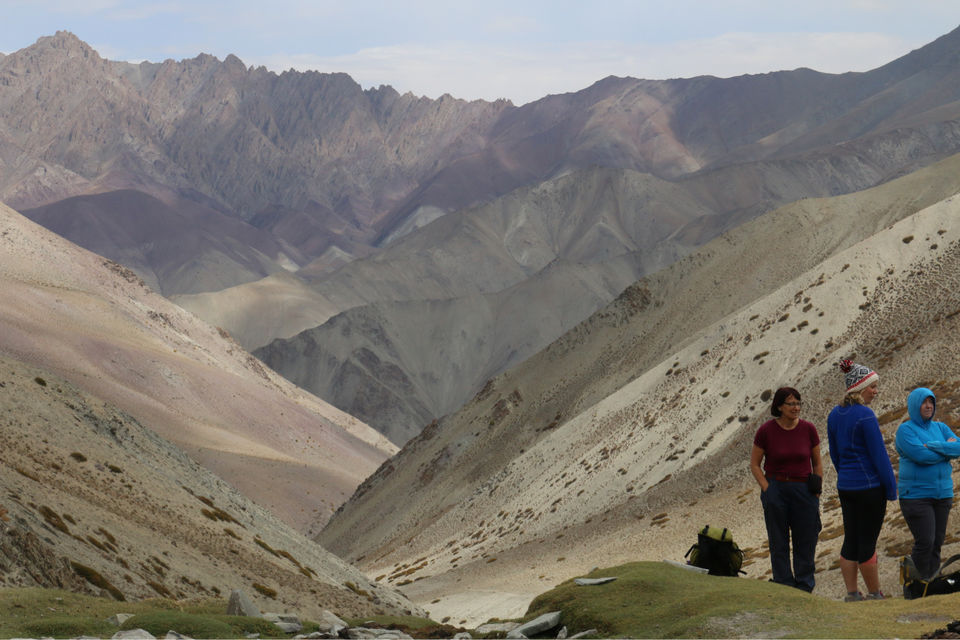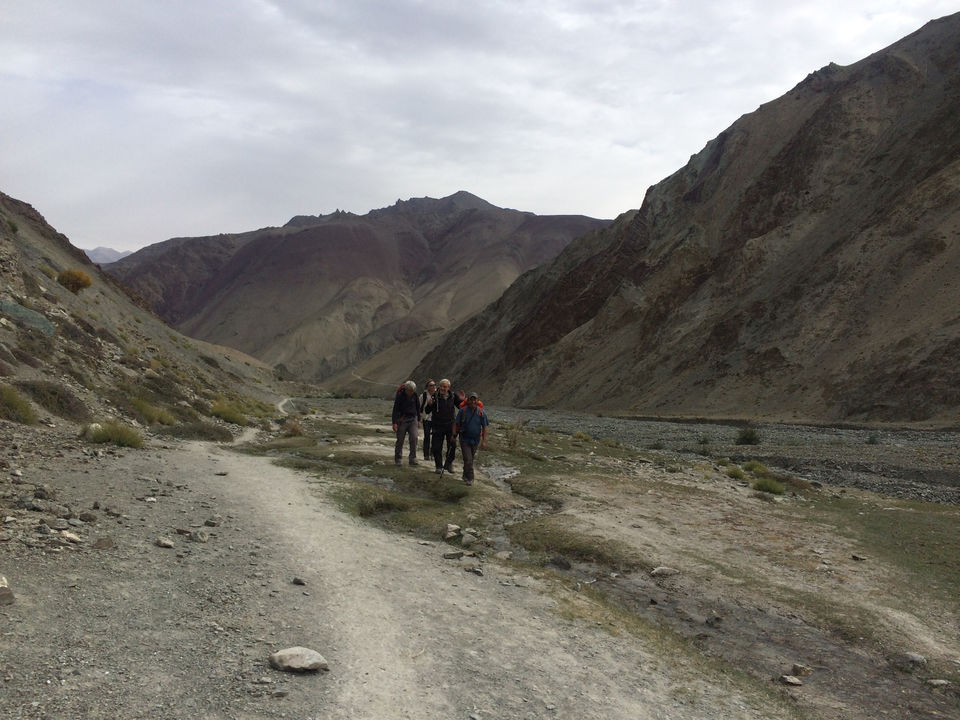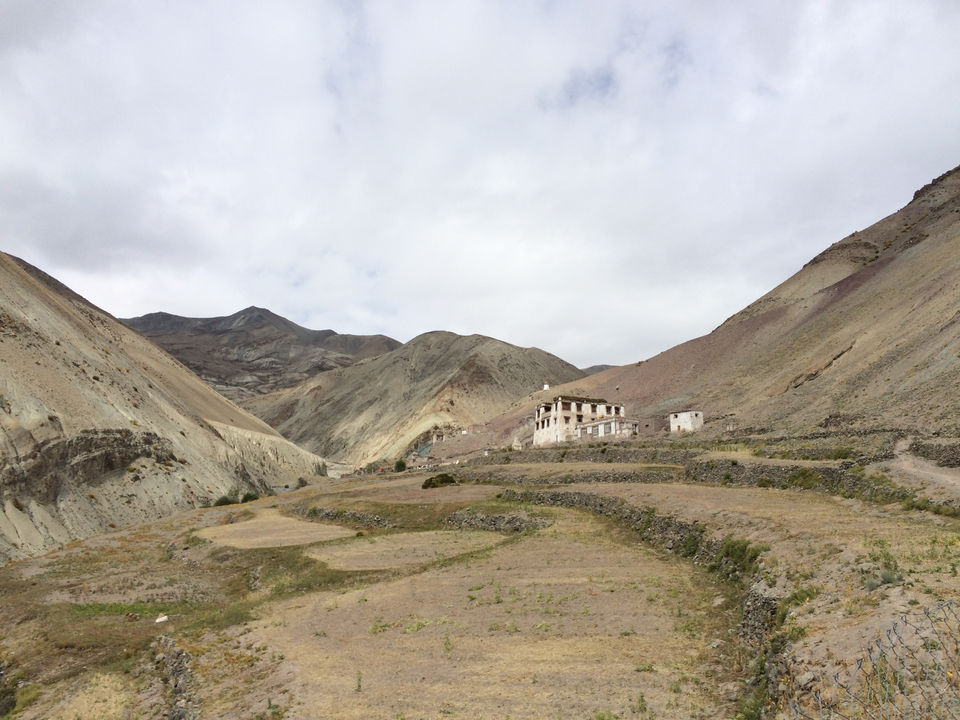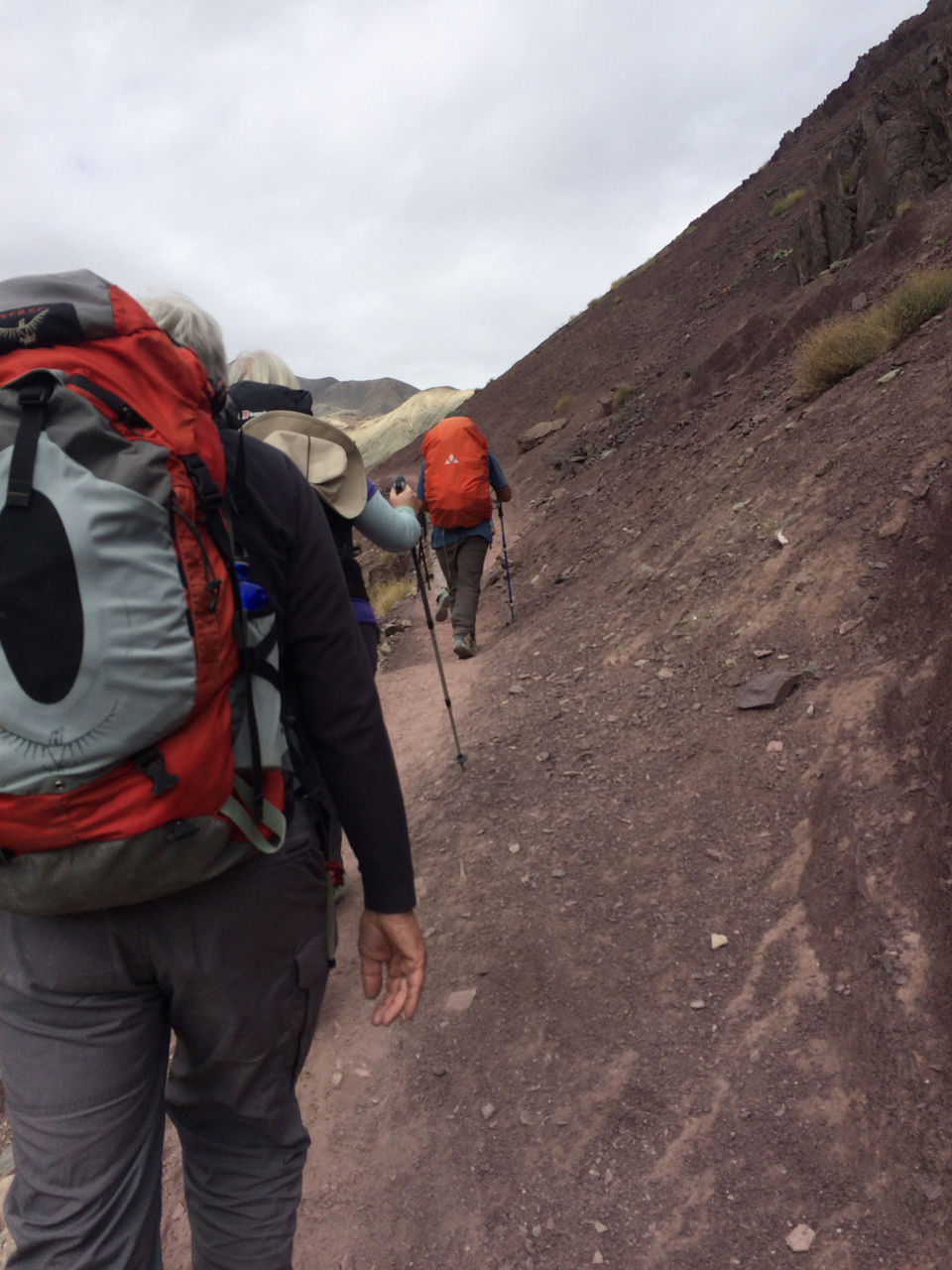 Ganda La base - Skiu via Ganda La 6-7 hours:
After a light breakfast, we began our 2-hour ascent towards Ganda La (4900m). The usual prayer flags mark the top of the pass, where one may see blue sheep, marmots and arghali roaming the hills around. Views of the Zanskar Range and the distant Himalaya Range are great After a short rest, we started descending. We finished the day hike and camped at Skiu (3300m). Within this village lies an old monastery and ruins of an old castle.
The landscapes I saw on the 3rd were amongst the most beautiful ones and our camping site was also the lowest which made it very comfortable for all of us as it was not extremely cold.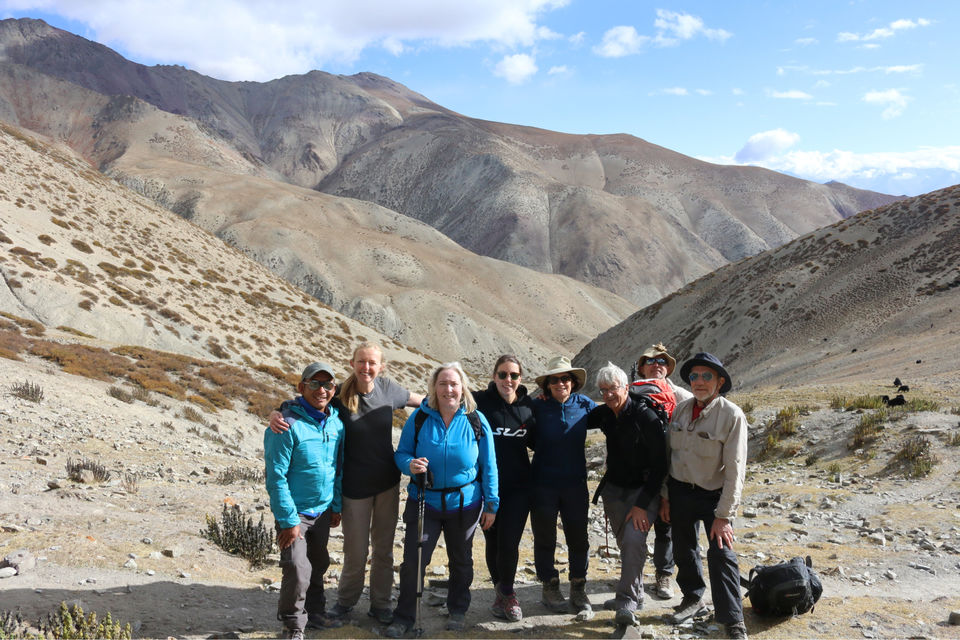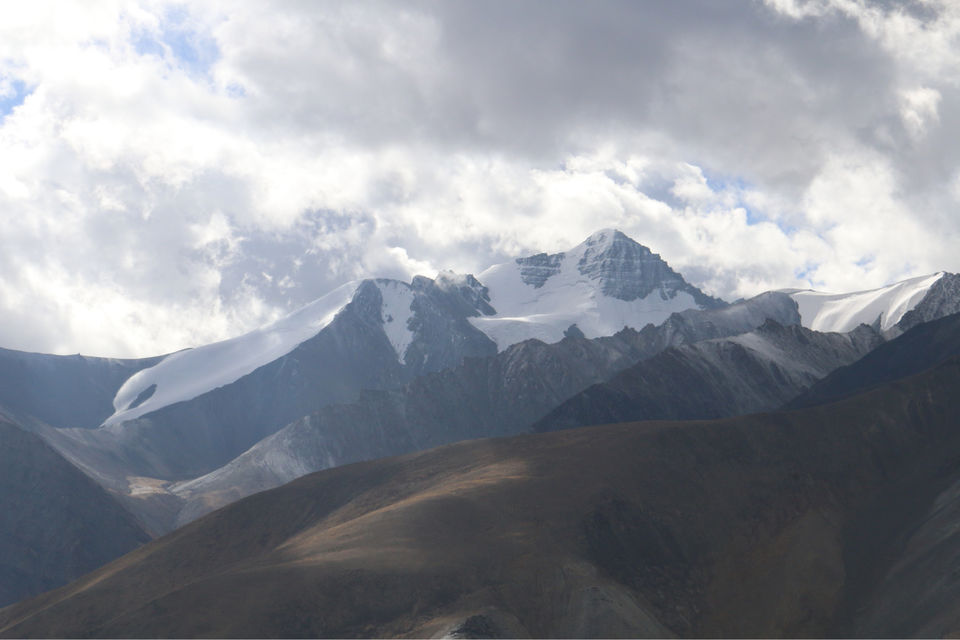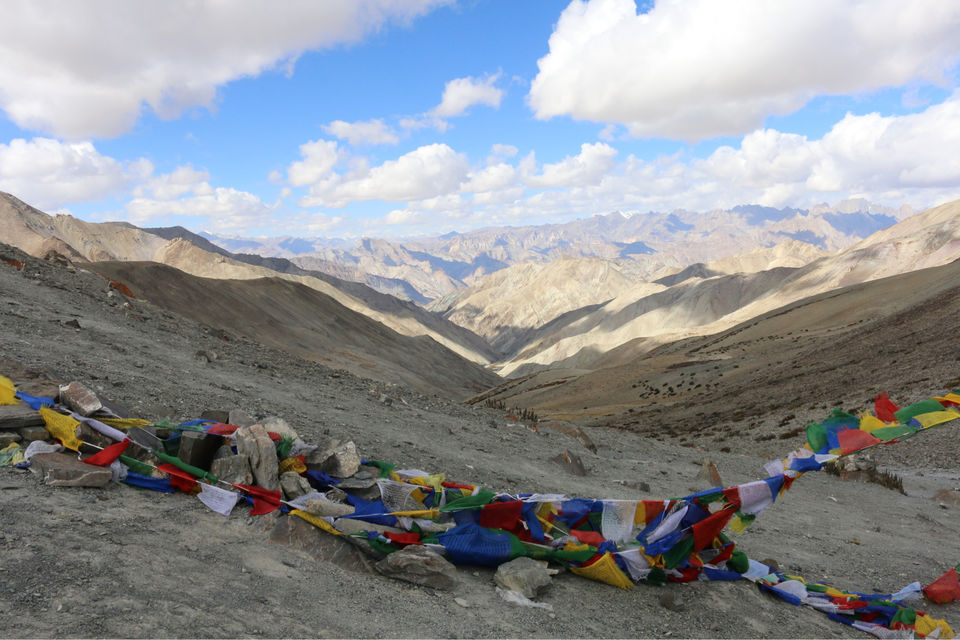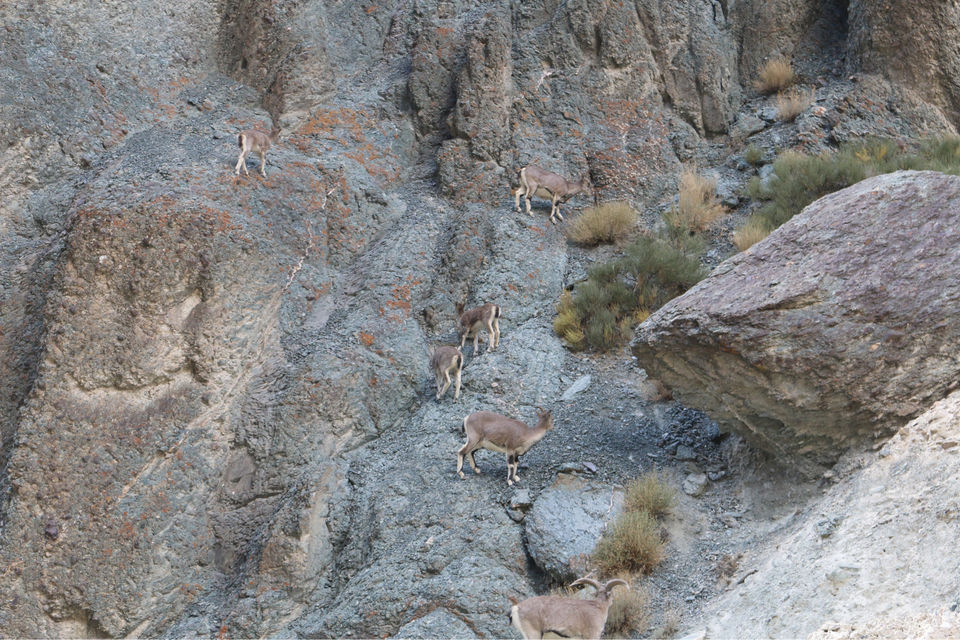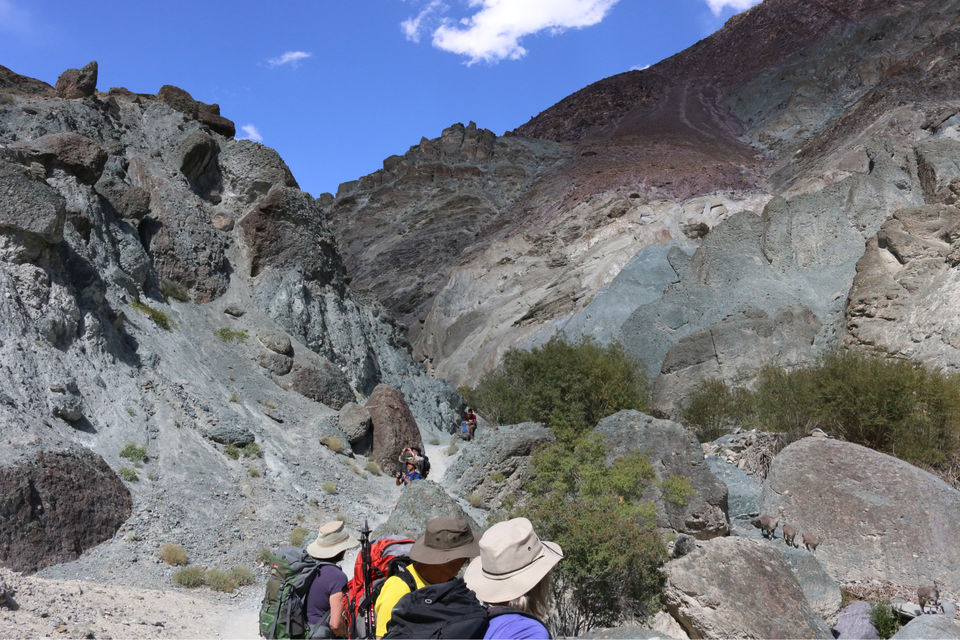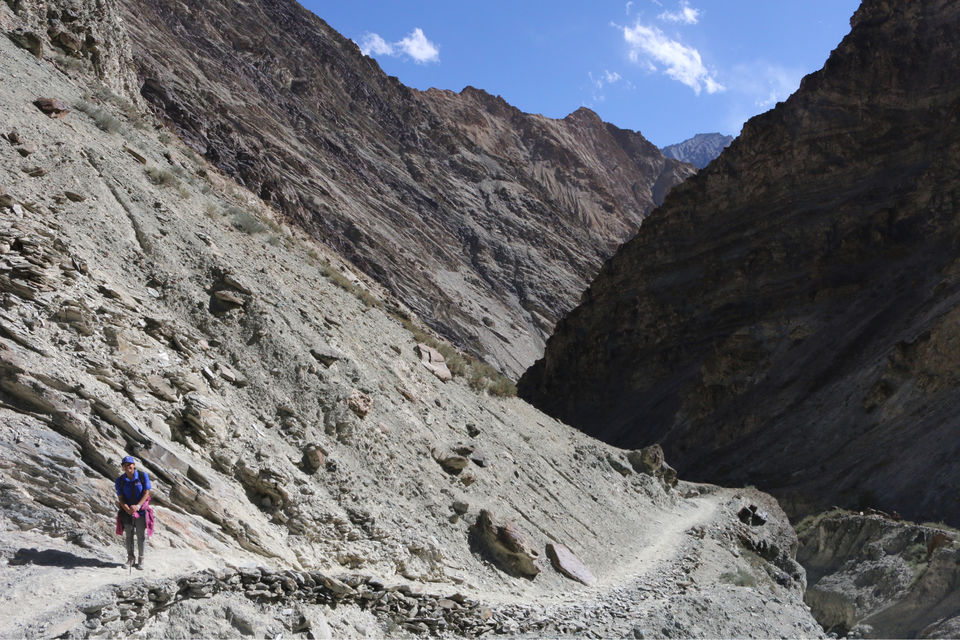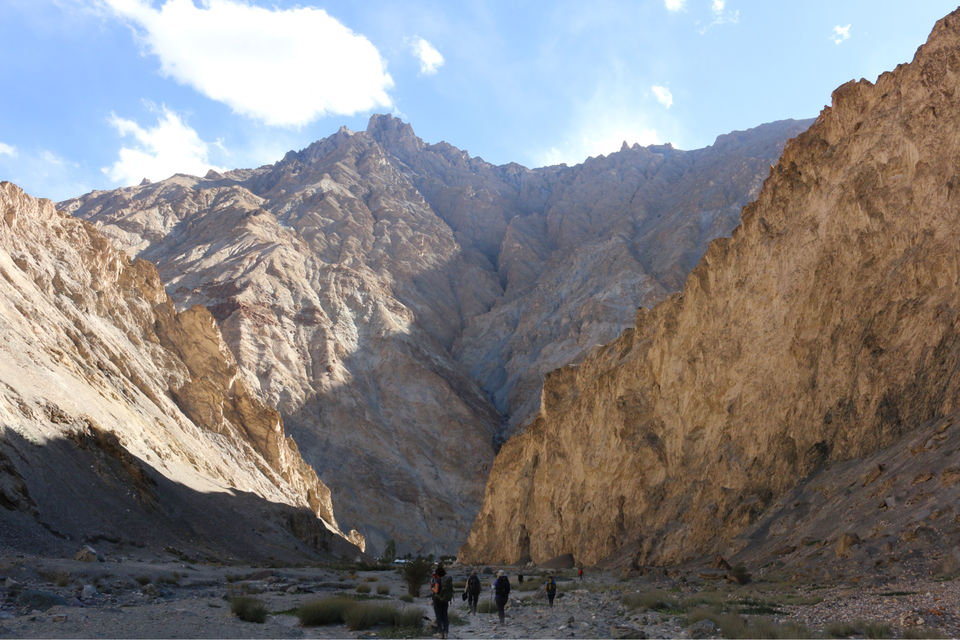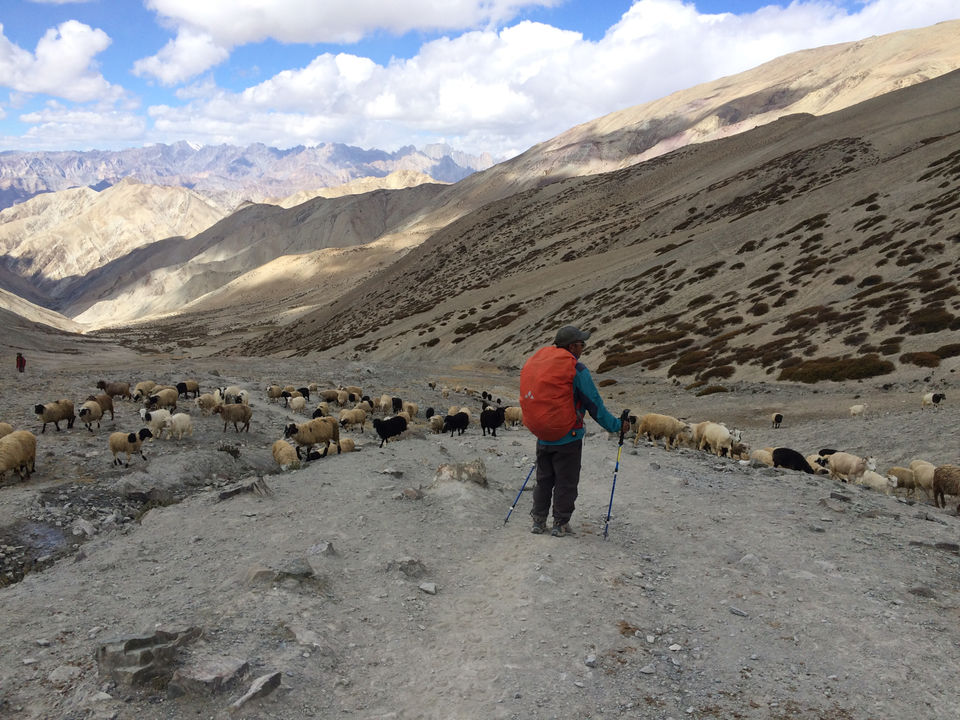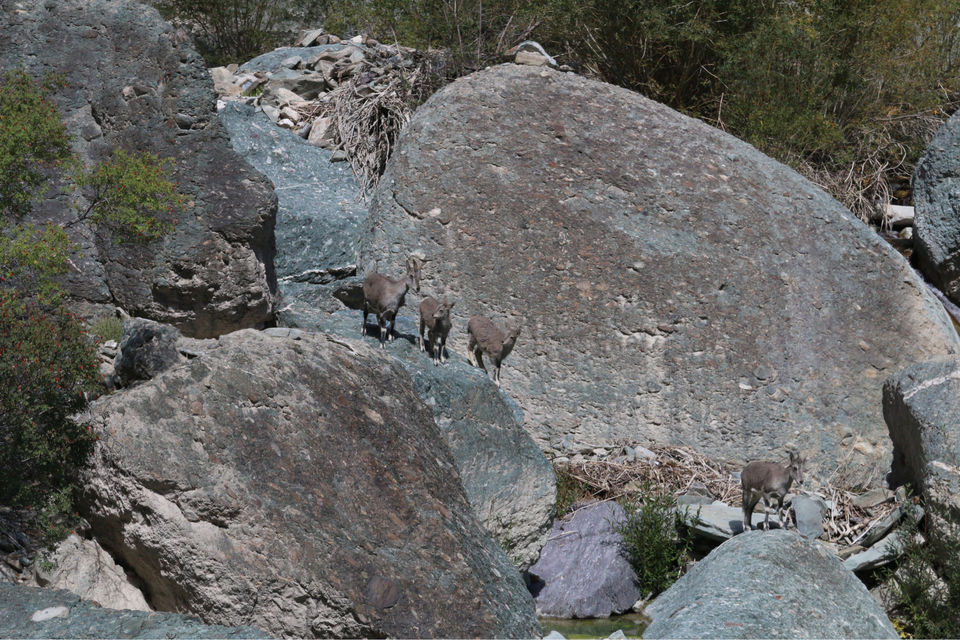 Skiu - Markha (7-8 hours):
Following the Markha River, we hiked through the lovely valley on a levelled path. It was a long walk this day but easy because there was no ascend. Markha (3800m) is the largest village in the valley, consisting of around 20 houses, an old monastery and a ruined fort. As we reached our camping site I could see the relief on all our faces. It was a very beautiful camping site surrounded by houses of the villagers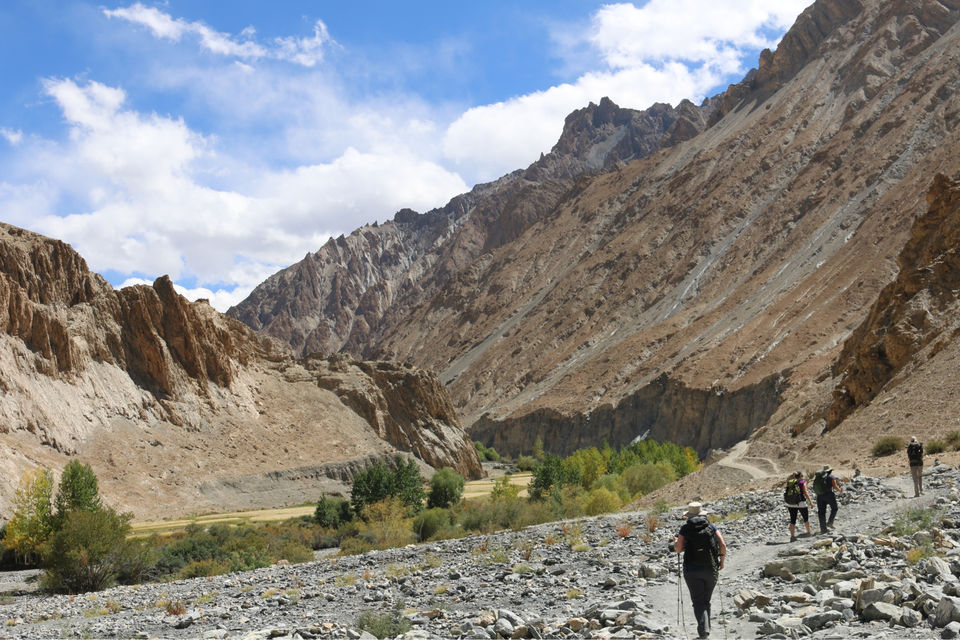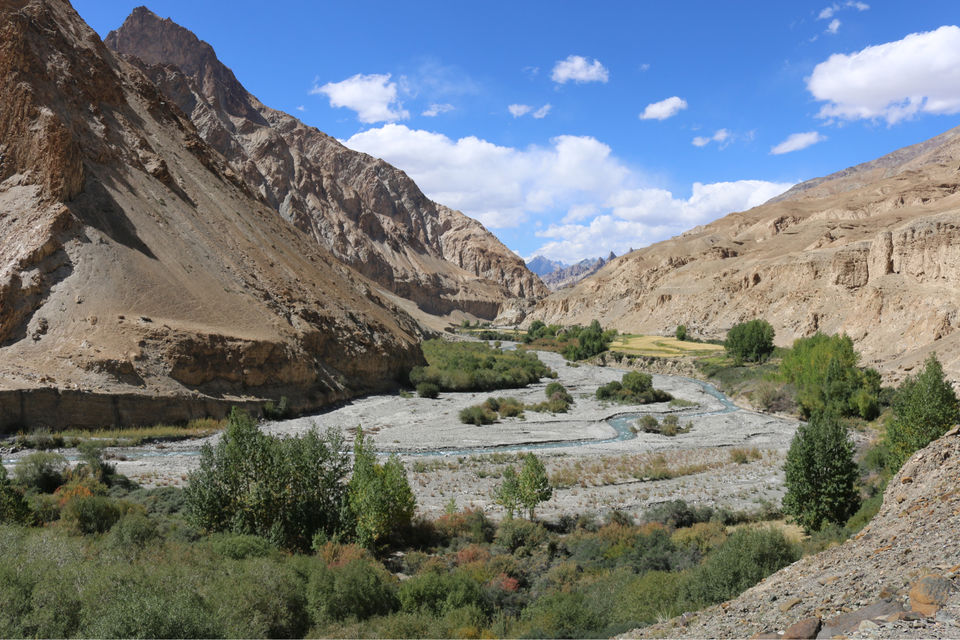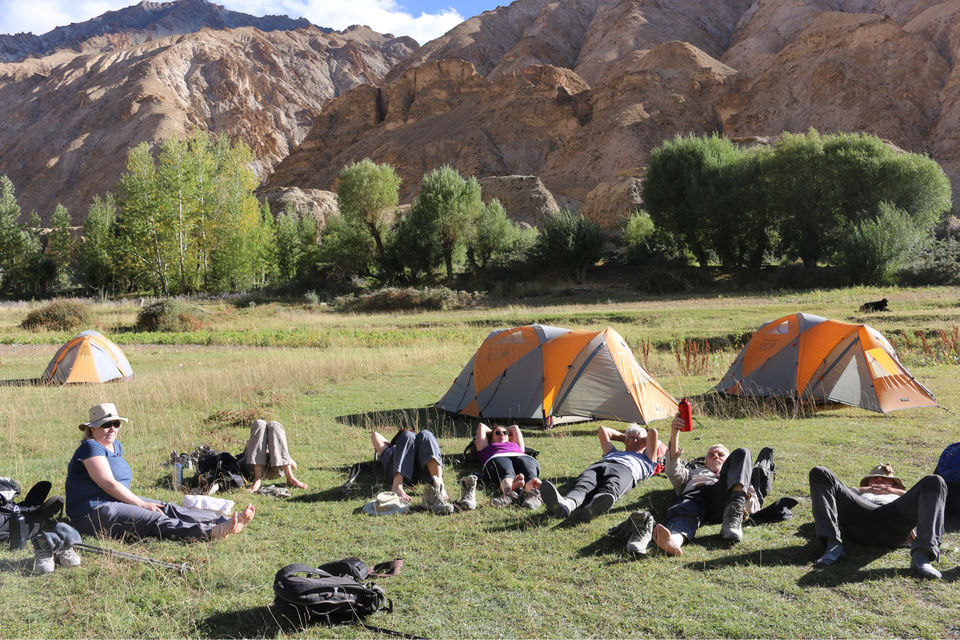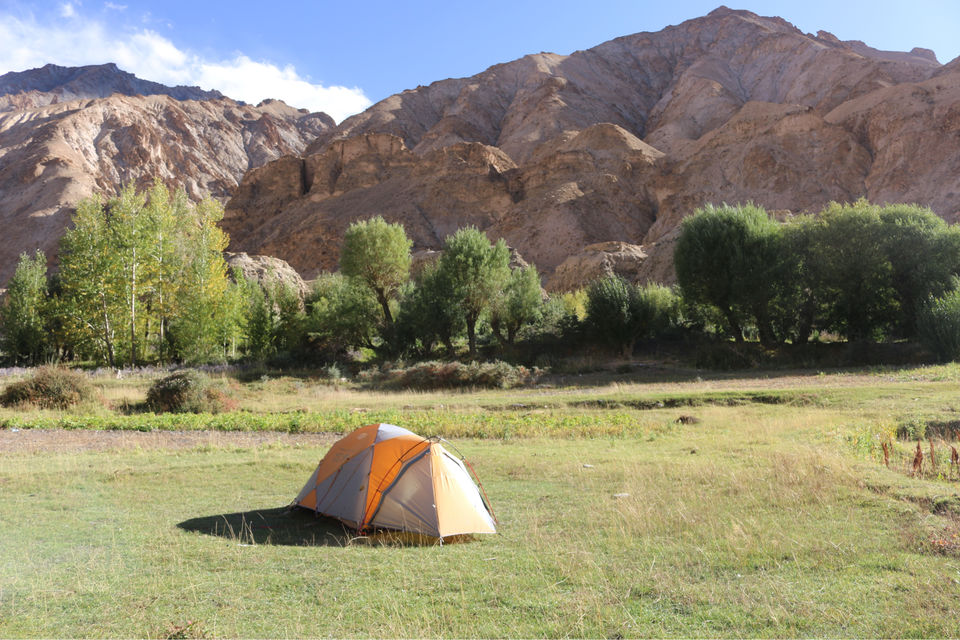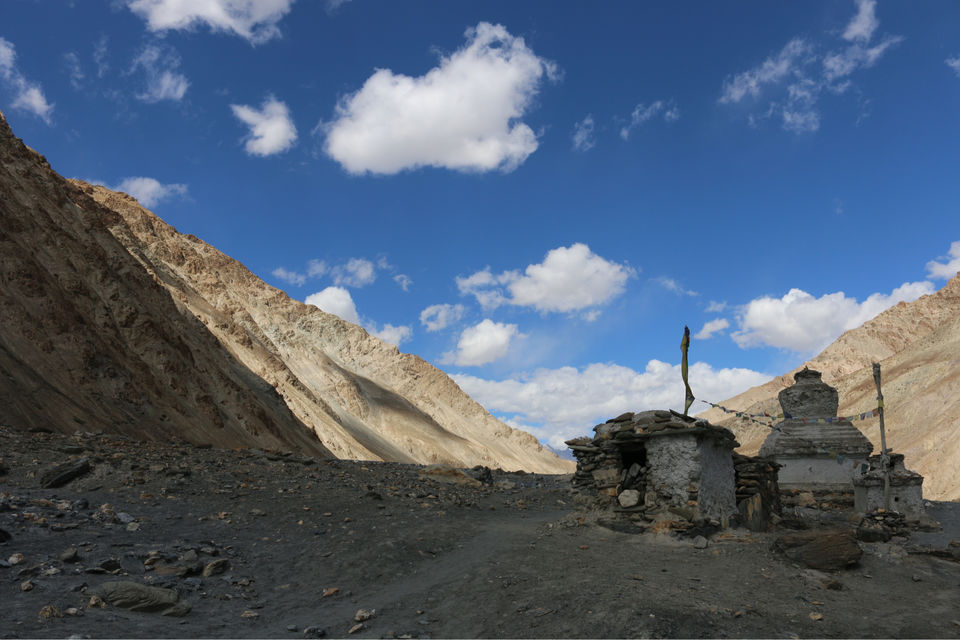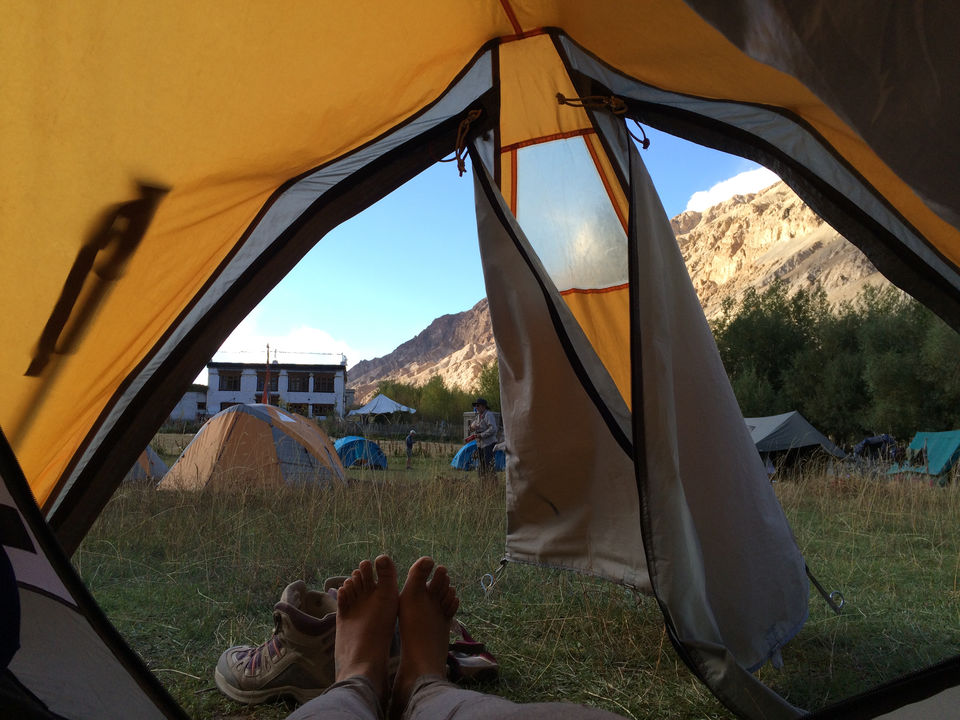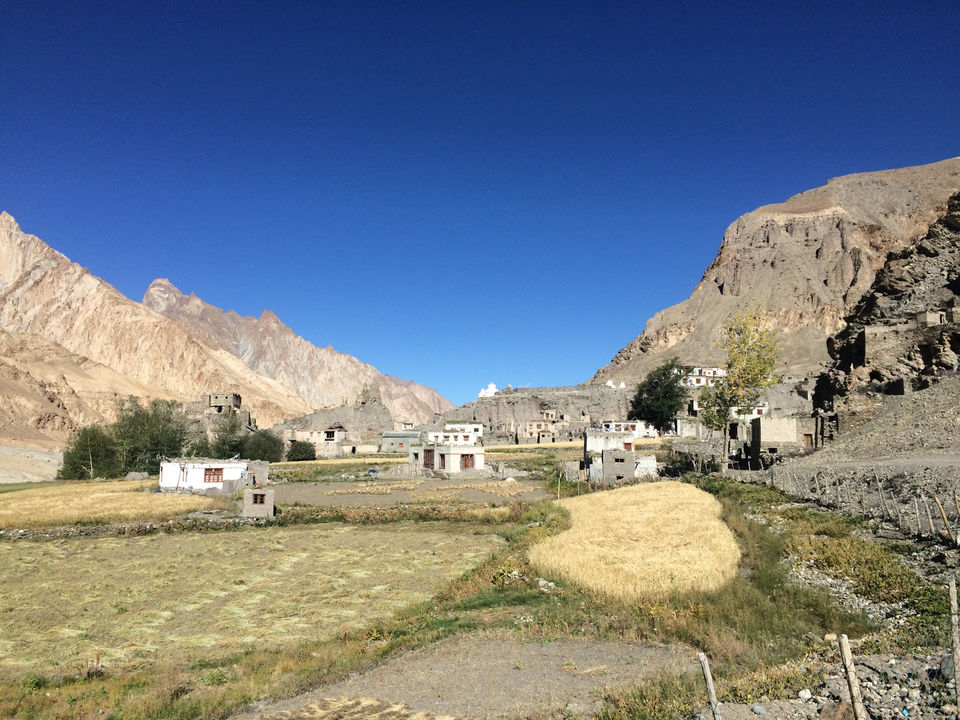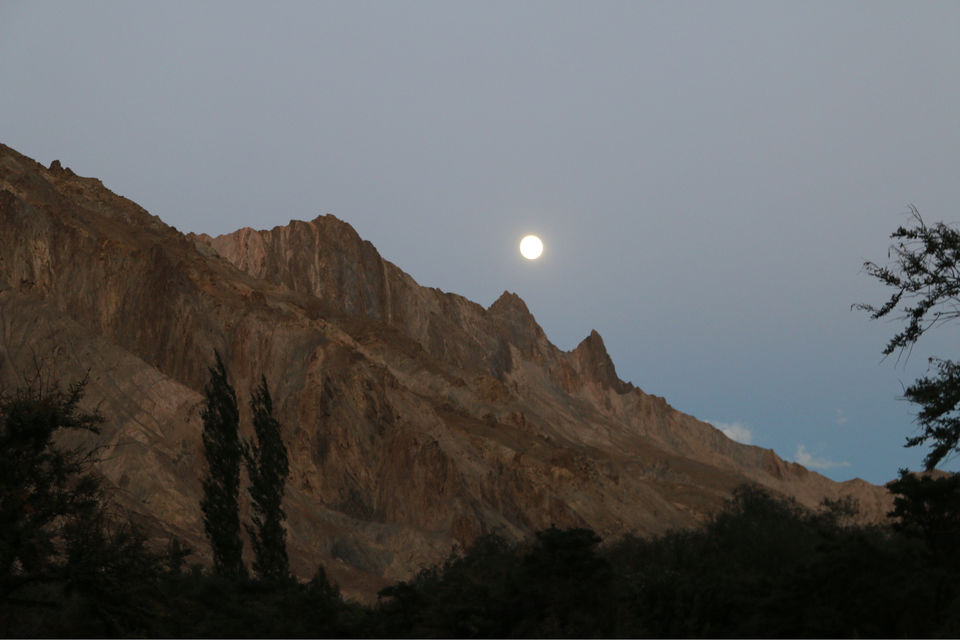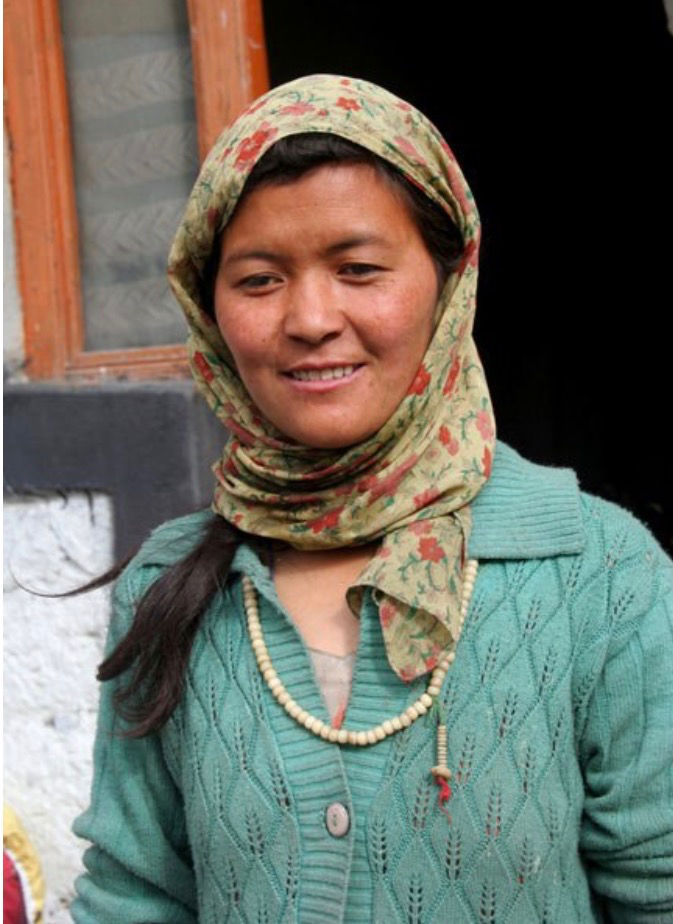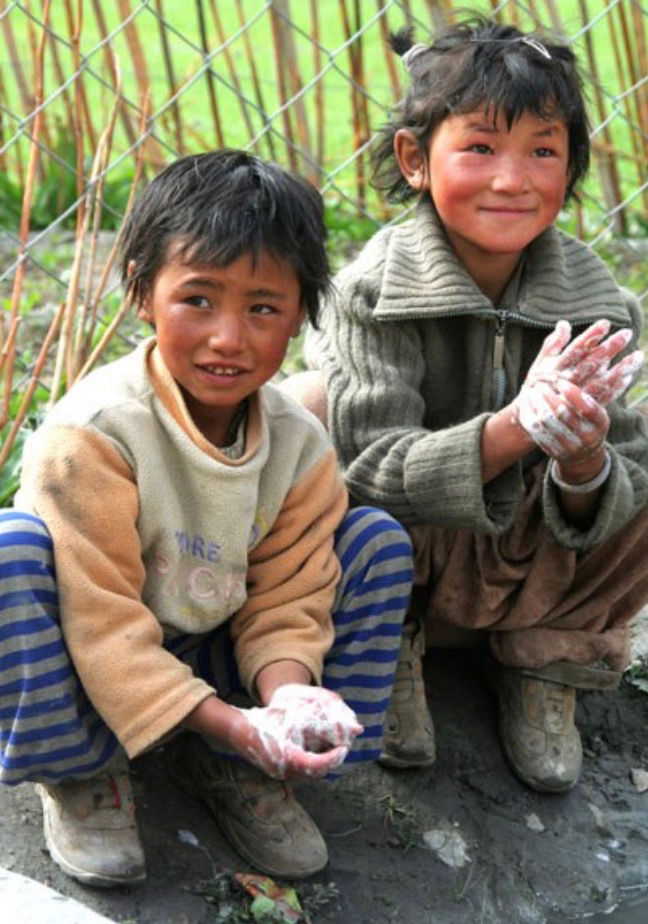 Markha - Thachungtse (5-6 hours):
The Markha valley trail continued to pass through the similar trail. Enroute we came across a ruined castle and a old monastry of Thecha which looked absolutely antique. Also we could see stones which were inscribed with buddhist scripts. Again, it was a long walk to our next camping site which was at Thachungste 4100 mts.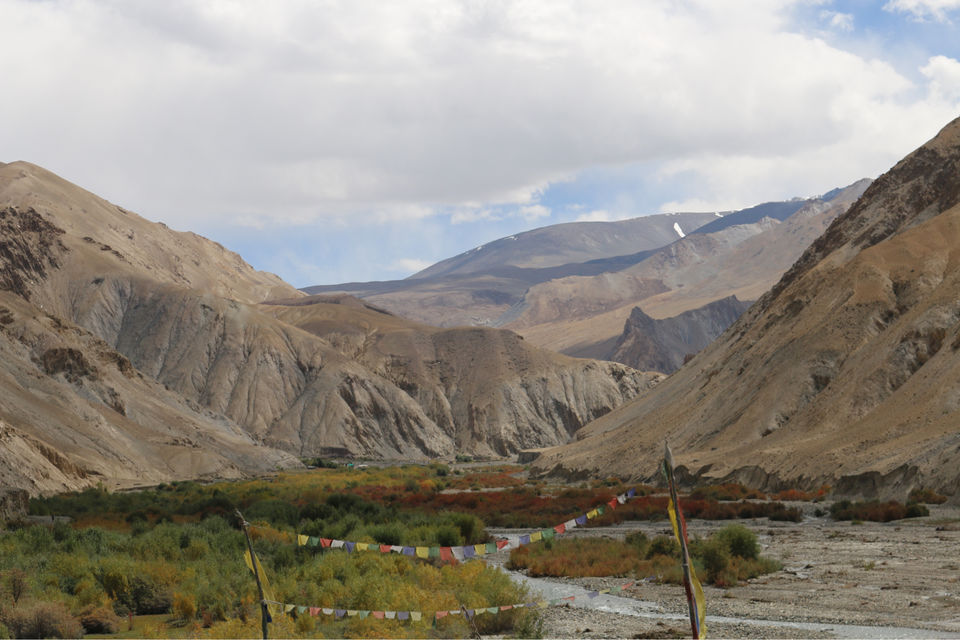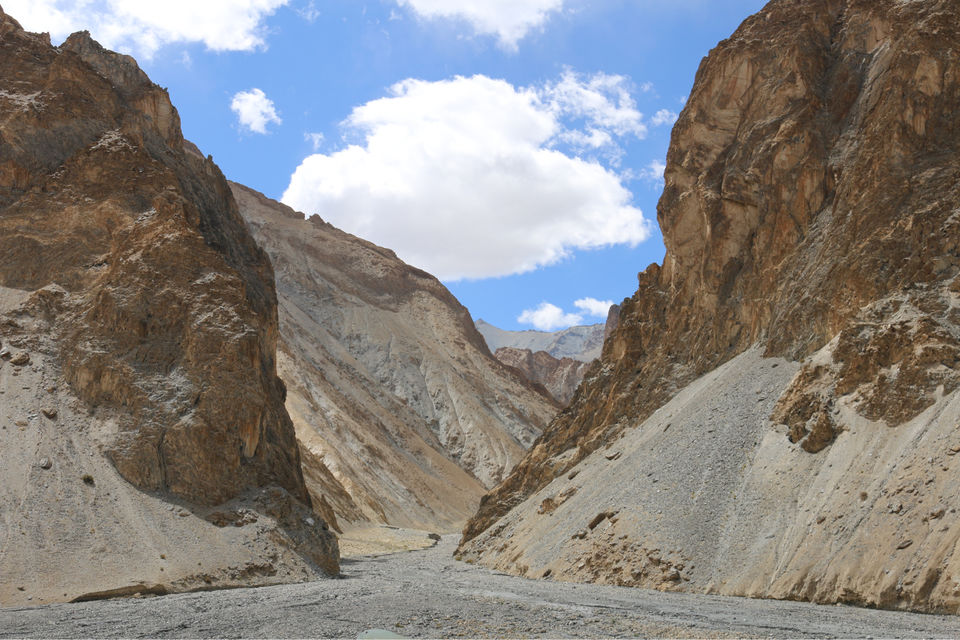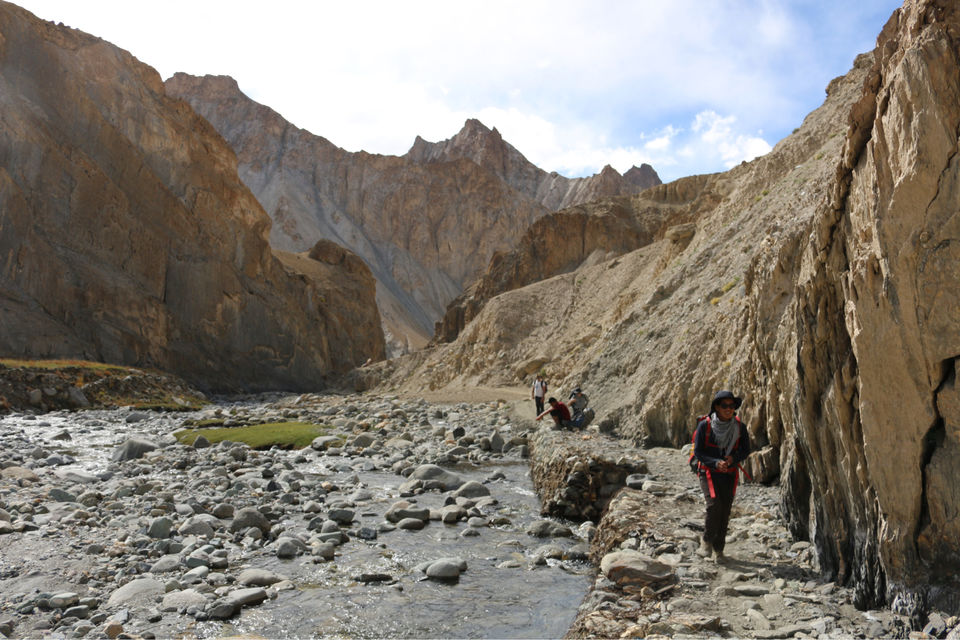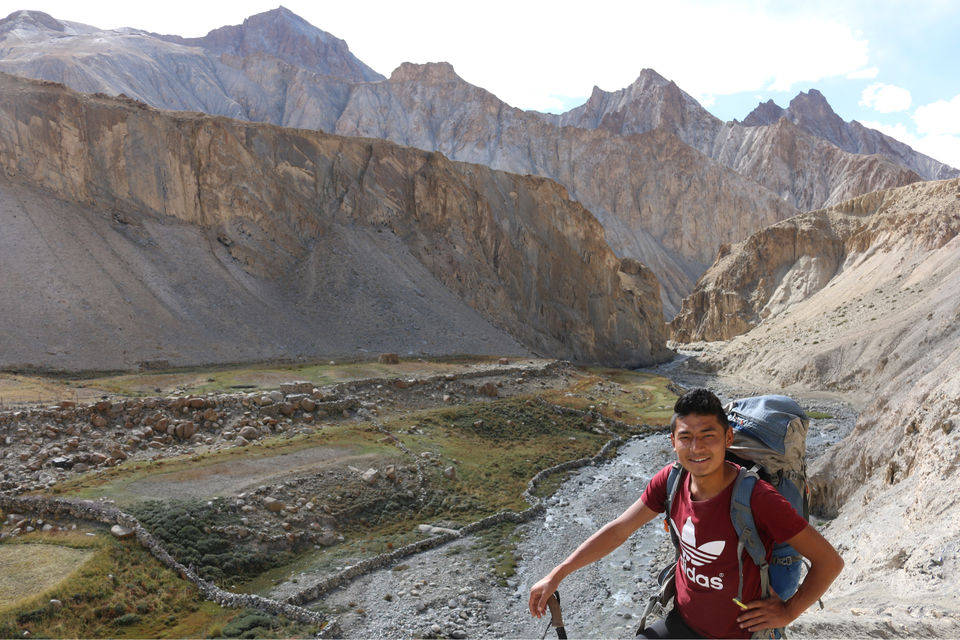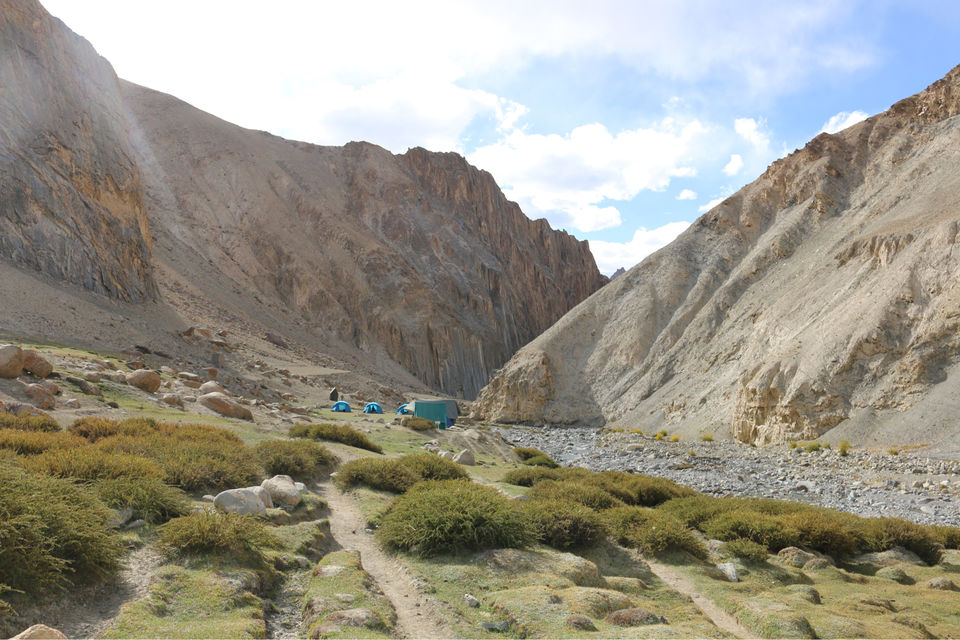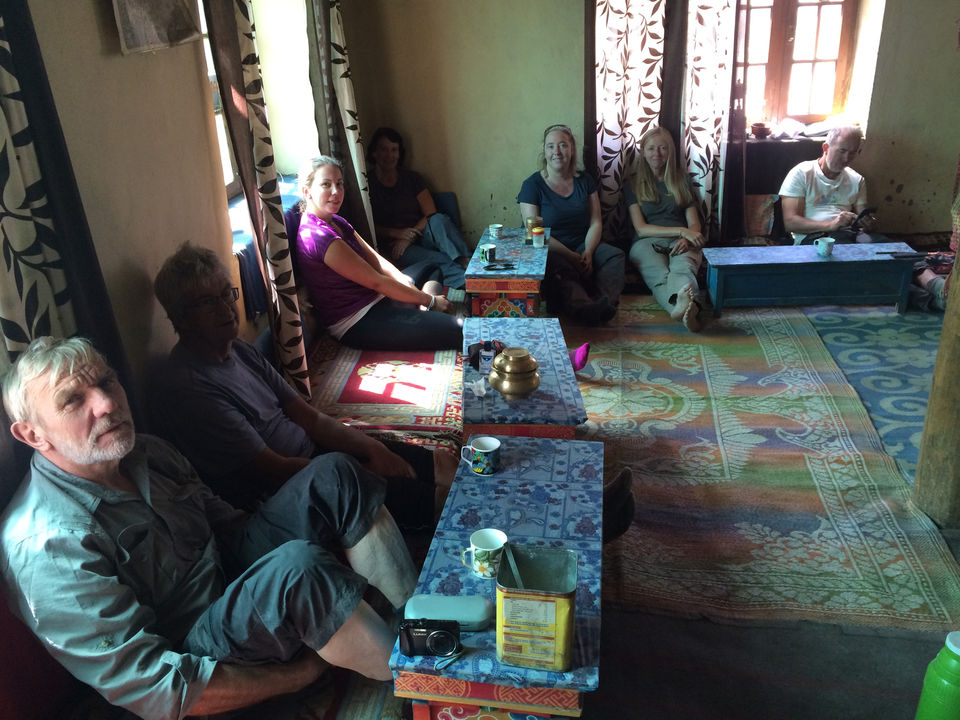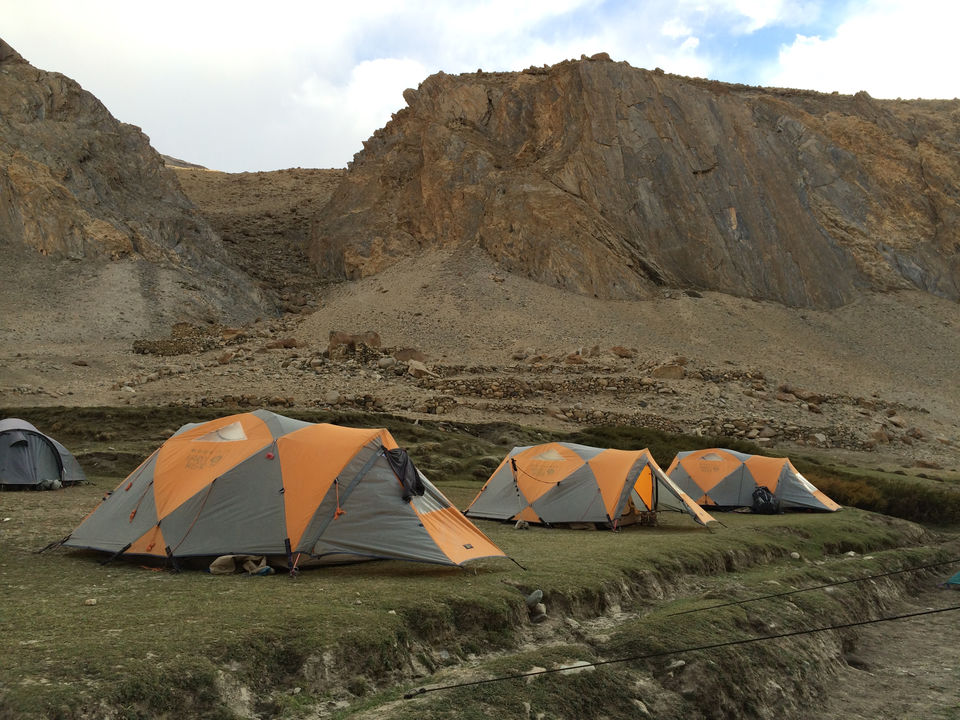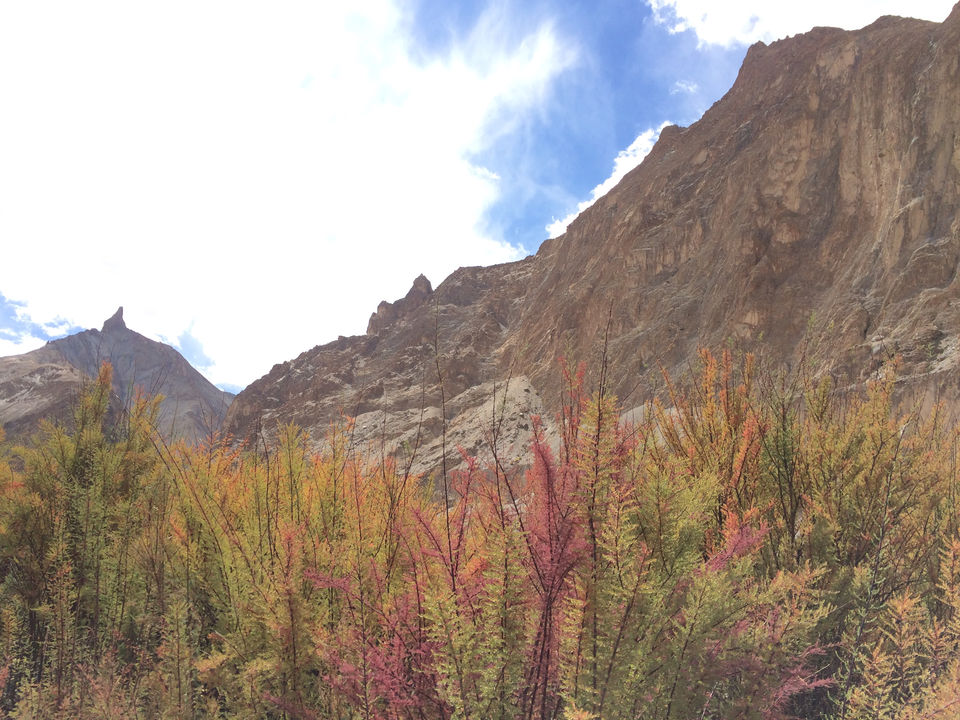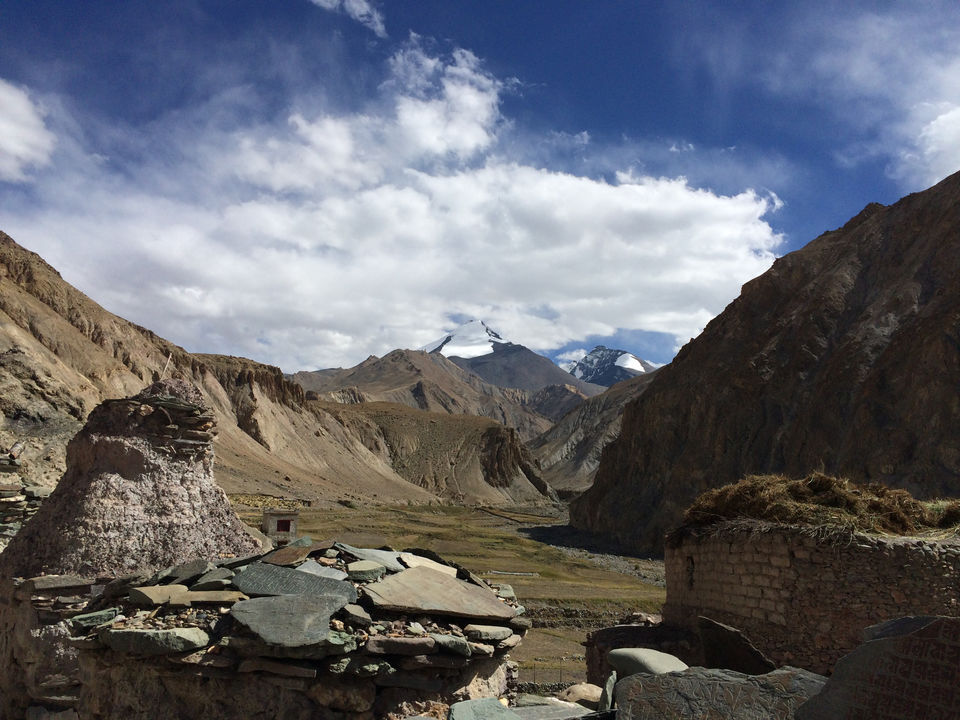 Thachungtse - Nimaling 4 hours:
This day the trail led us up to the beautiful camping site of Nimaling, where the people of the Markha Valley bring their herds to graze during the summer months. At 4700m,Nimaling is the highest camp on the trek, giving us spectacular views of the huge peak of Kang Yatse to the right. I saw the best sunset of my life at Nimaling . But because Nimaling was the highest camping site, the temperature in the night went down to -10 and surviving that night became really difficult for all of us.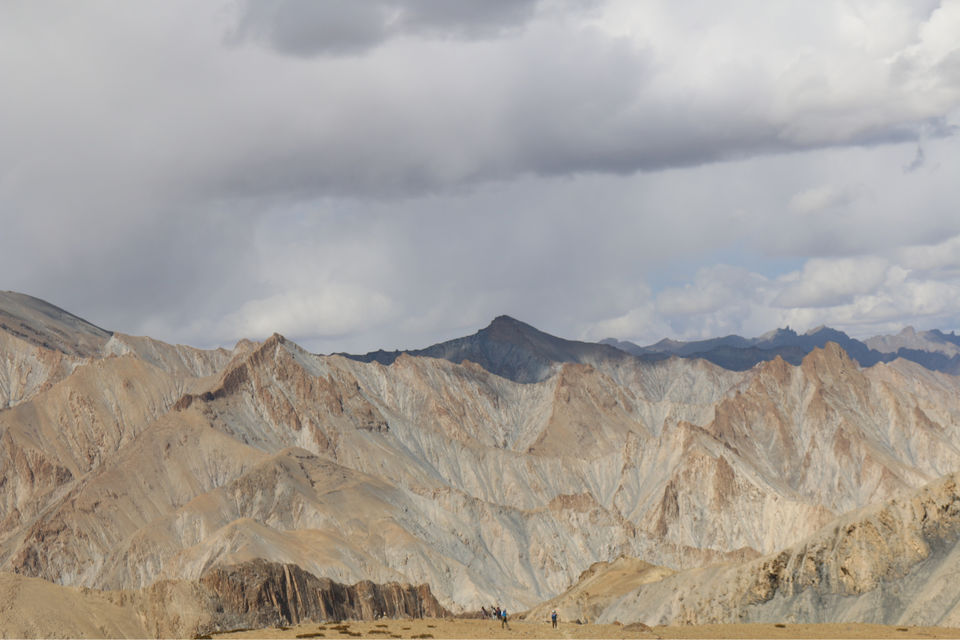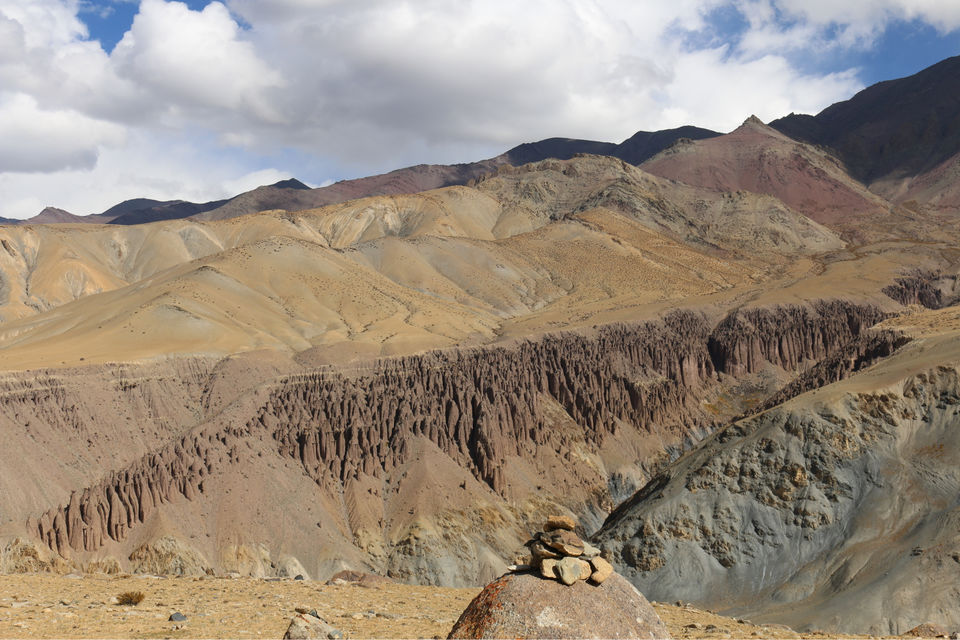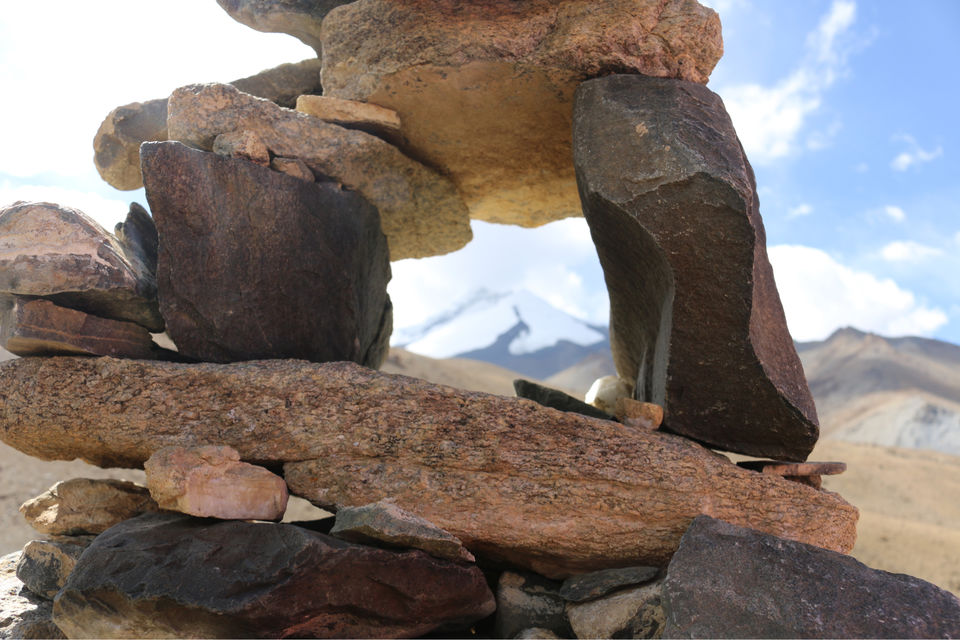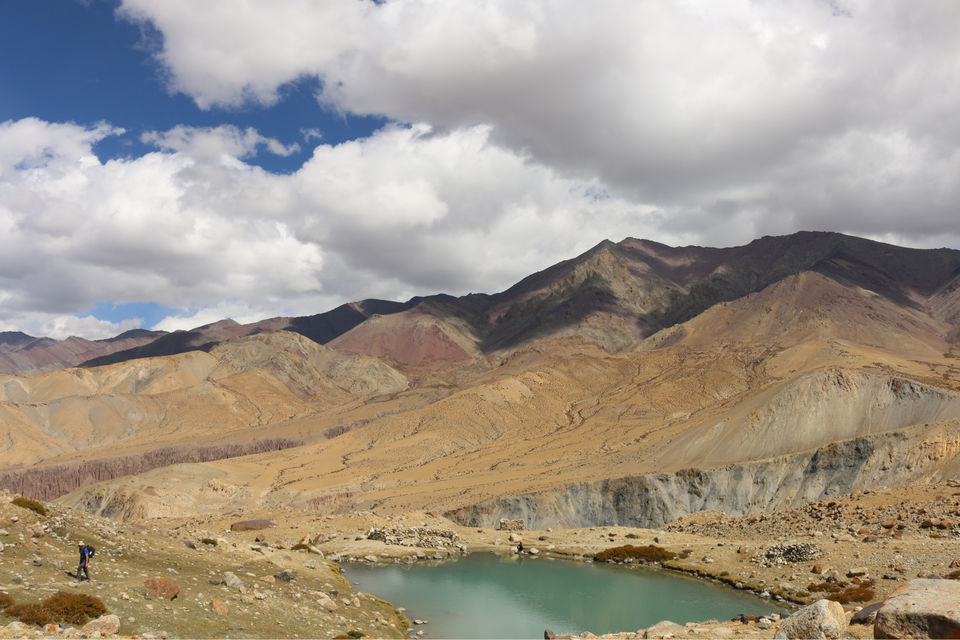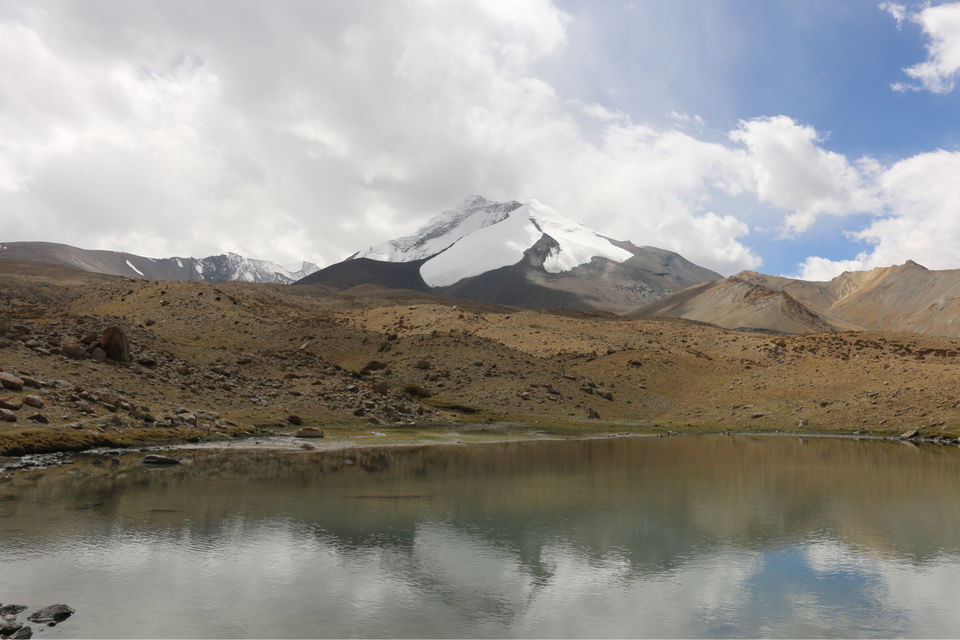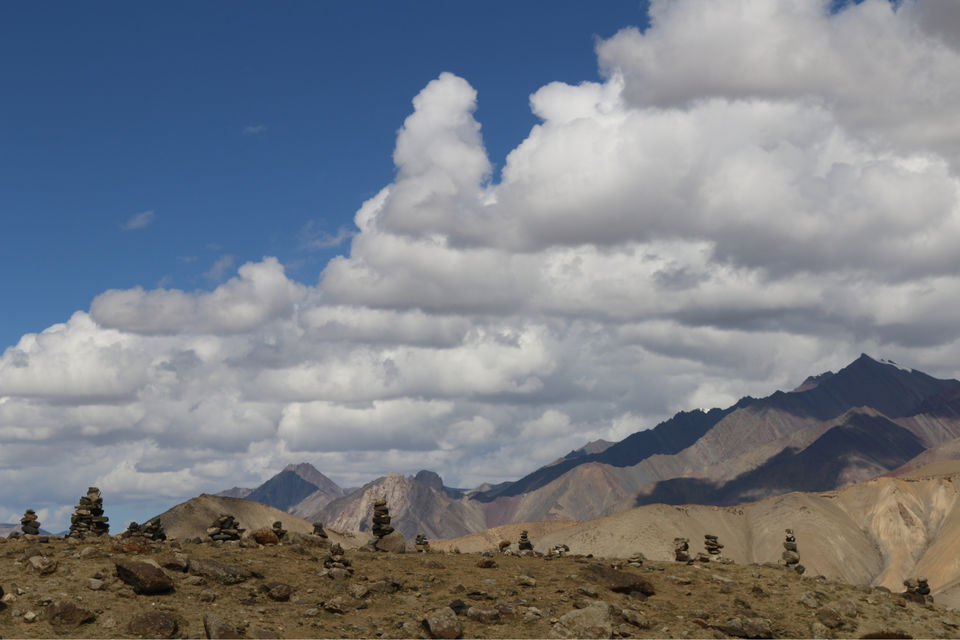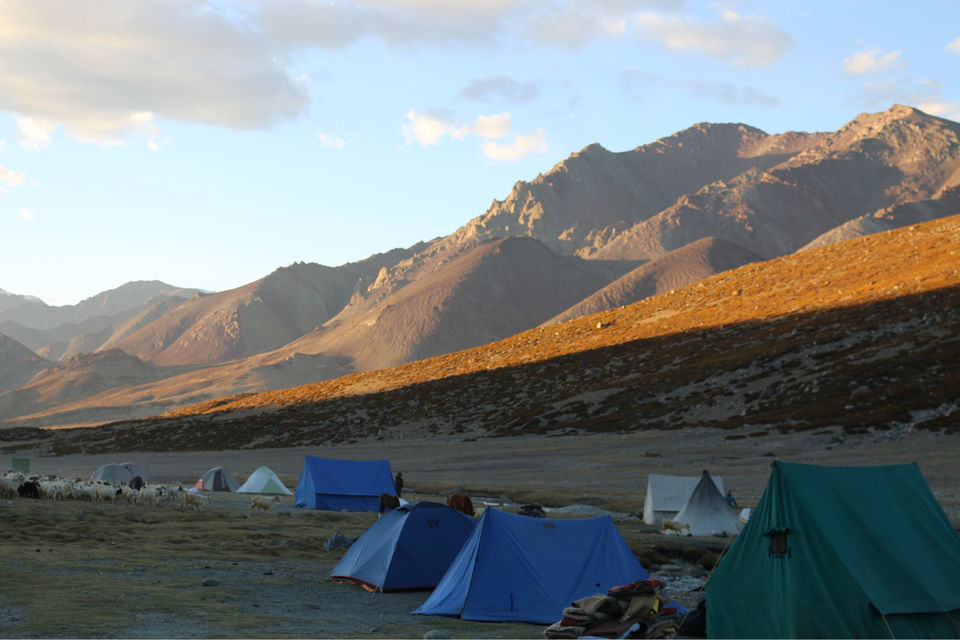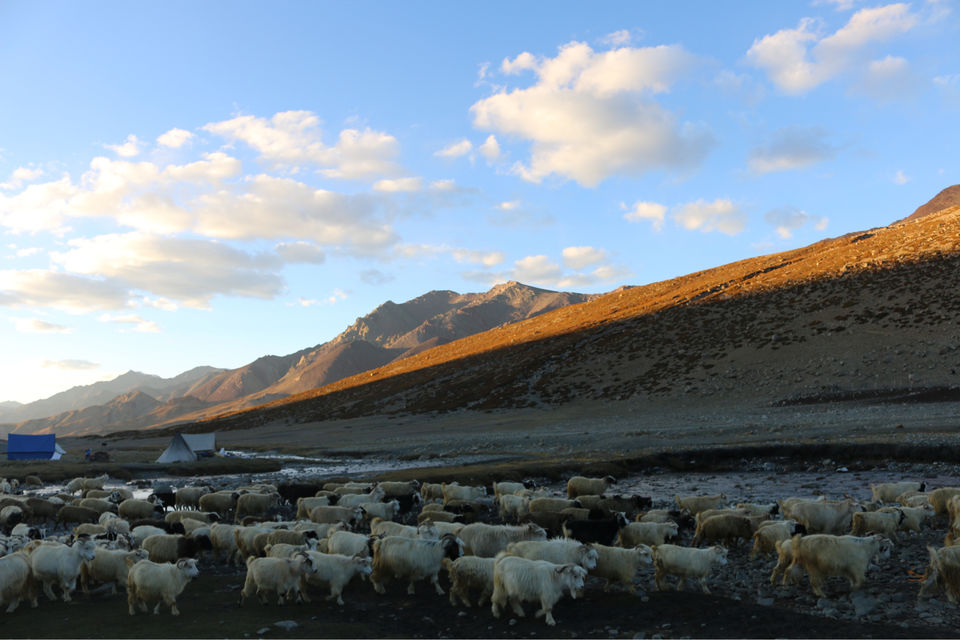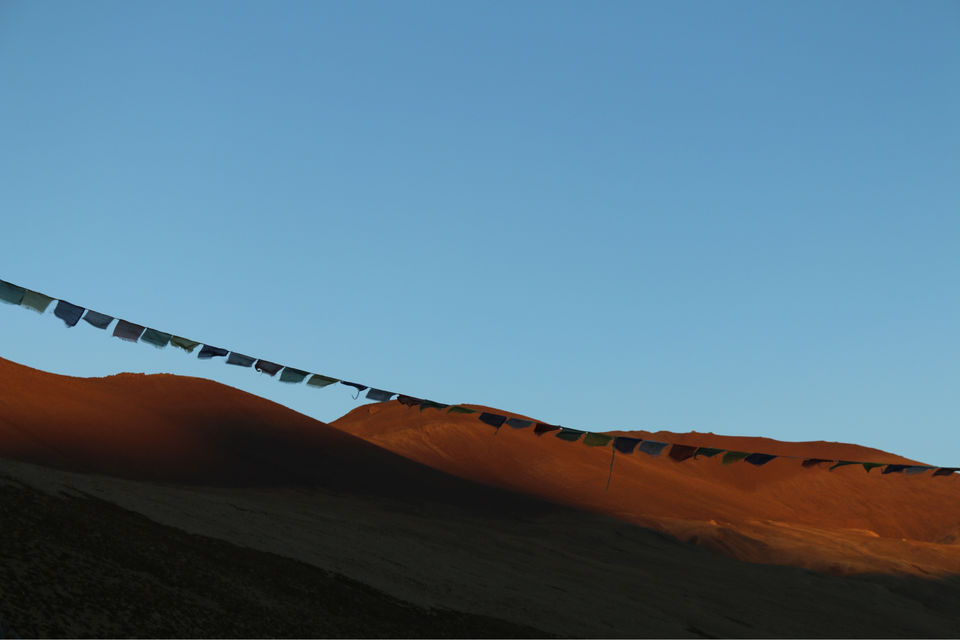 Nimaling - Shangsumdo via Kongmaru La (7 hours):
After a hearty breakfast at Nimaling, we started ascending to Kongmaru La (5200m), the highest pass on the trek, and from there we got a wonderful view of the Indus Valley and Ladakh Range. The descent was quite steep. More river crossings barred our way before we arrived at the sour-spring of Chuskurmo and camped overnight in Shang Sumdo.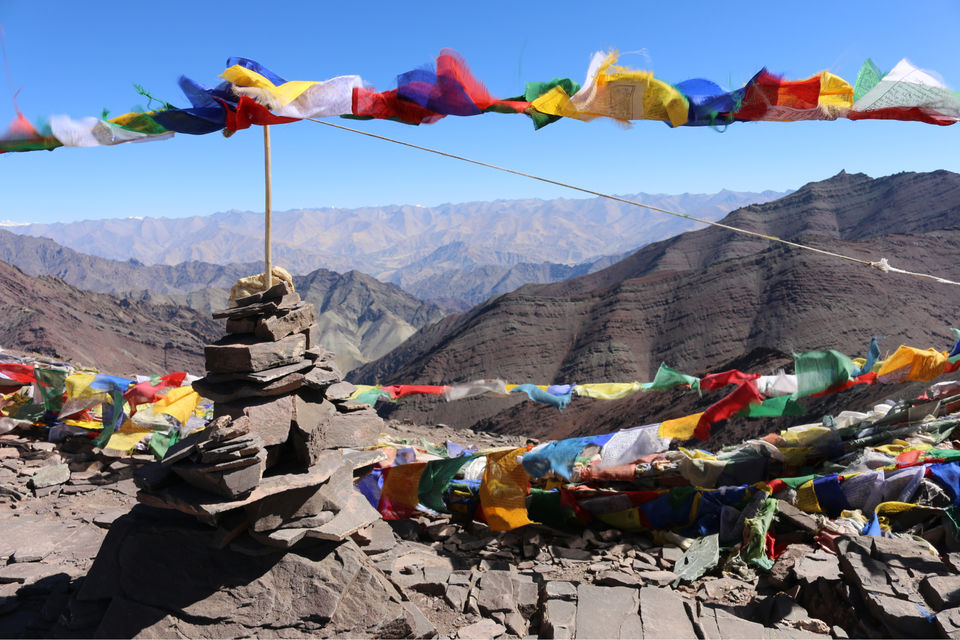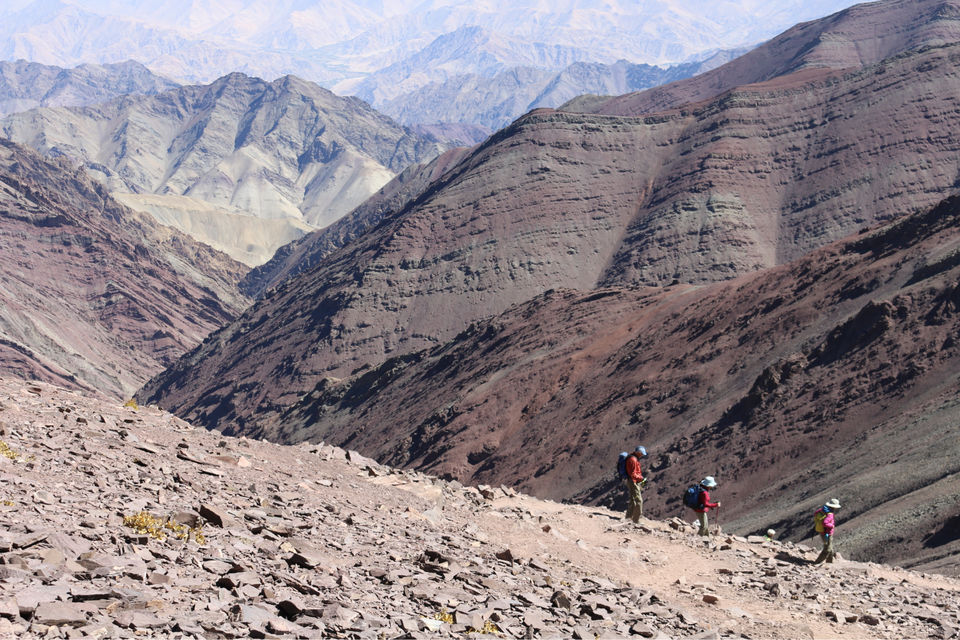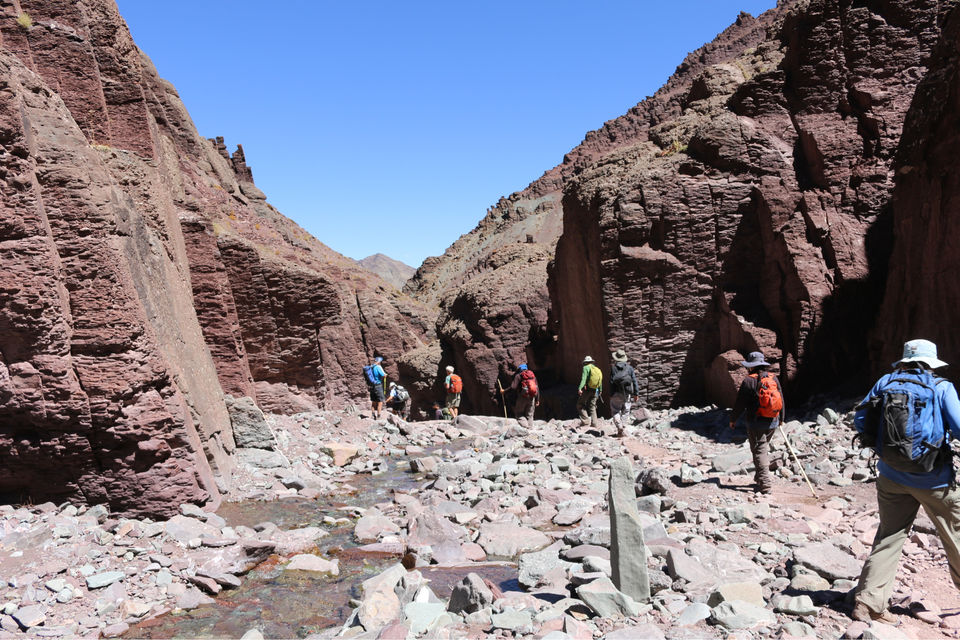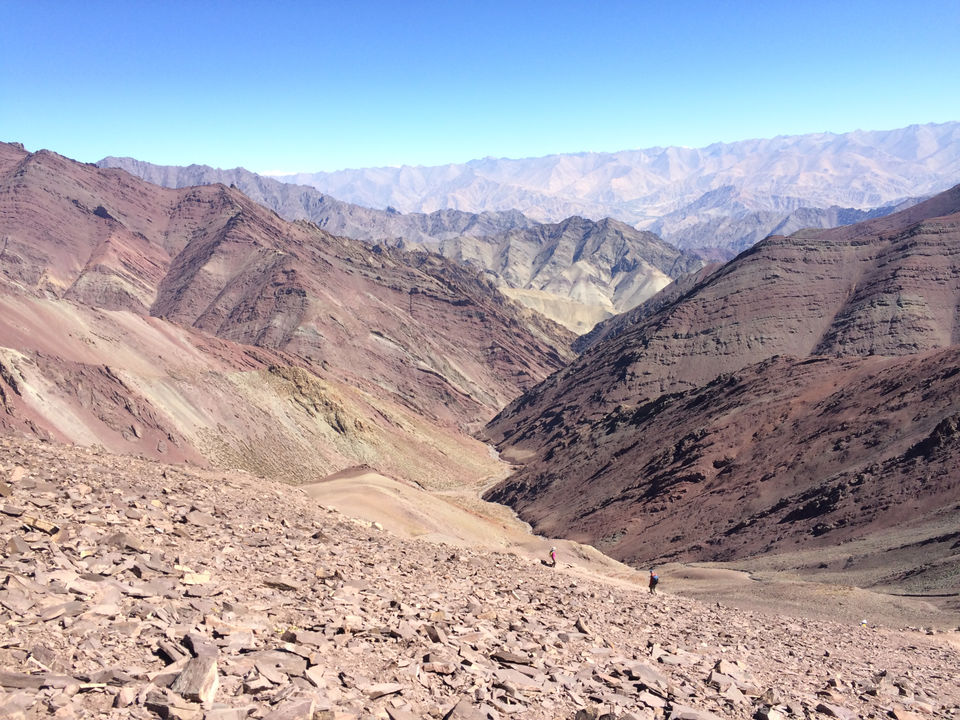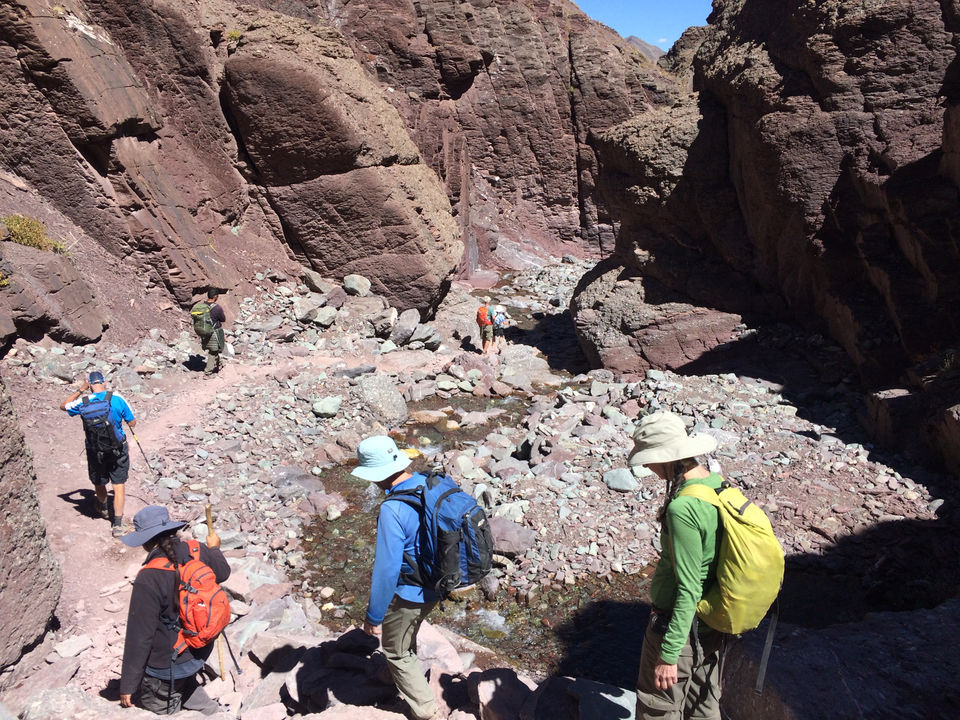 Shangsumdo - Leh
We enjoyed a pleasant 2-hour walk to the place where our cab was waiting. On the way to Leh, we visited Hemis monastery as there was a festival going on there.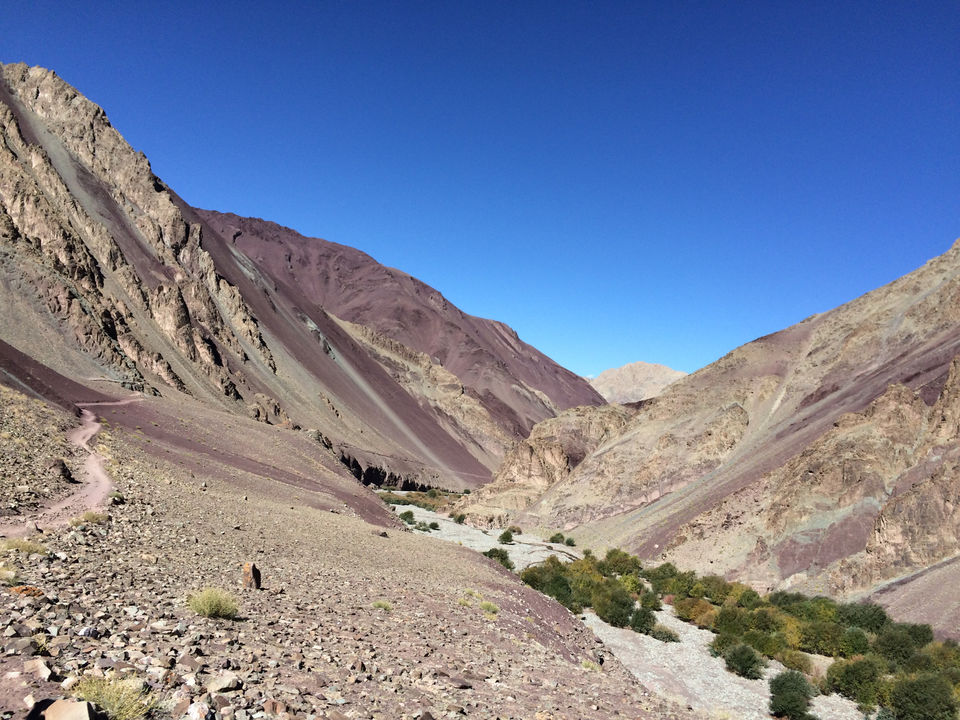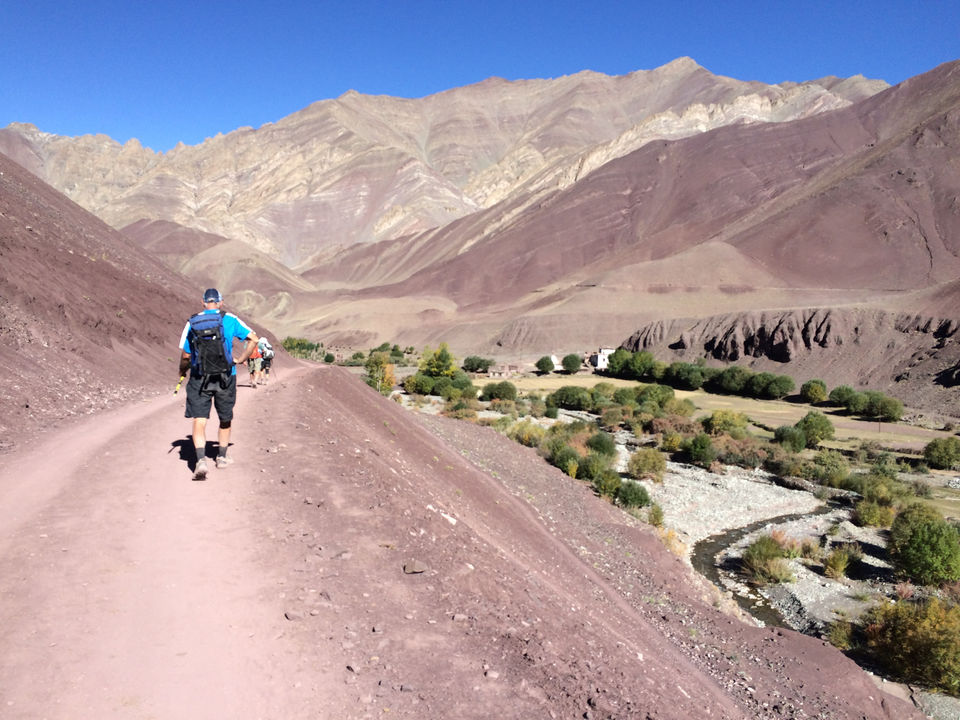 The Markha Valley trek in the year 2016 will always be one of my favourite.
The pictures will speak volumes and i am sure people who are reading this article will definitely not go back without having a plan to trek the Markha Valley soon.
Not just the Markha Valley but Ladakh is that one destination which keeps calling me every year and being there in itself is just satisfying.
Hope to catch you there.