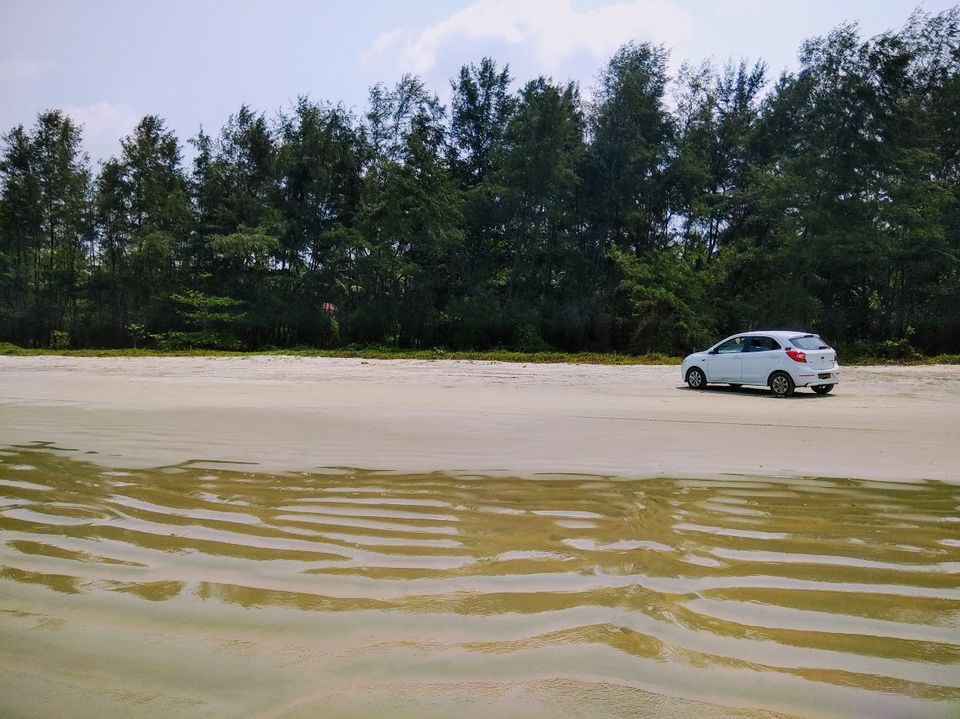 Woww time for a vacation ! But where ? for last couple of trips during summer we visited hill stations and jungles to escape the hot Bangalore ( yes you are reading right , Bangalore is getting very hot during summer. Thanks to rapid urbanisation and deforestation ☹ ). This time we wanted to visit some beach.
Pondicherry has been done twice and moreover you get sea but not reach beaches over there. Goa is good but will take longer drive. And certainly, deserves more than 3D/4N. While searching options I came across this place, Kannur, Kerala. It has some nice beaches, a fort and other interesting places to visit. Moreover its within 350 kms from Bangalore (or max 380 depending on the route you select. So, Kannur was THE PLACE.
I tried to book several beach resorts, but all were full due to long weekend. Finally, I was able to book Kanbay Beach Resort and later found that it was the right place to select.
28/4 (The journey starts)
=====================
4 a.m. 28th April wheels started rolling. Within 45 minutes we could hit Mysore road. But it was not a smooth sailing until Bidadi due to Metro works, diversions and huge number of cars piled up. This was first long weekend of summer vacation and all wanted to go out desperately for vacation!
Post Bidadi, road was clean and we could cruise continuously. Just few kilometres from Srirangapatna we stopped at Right-O for break. This is a nice food court with clean toilets and options to choose from different food vendors.
The stop was much needed before starting next leg of journey because there would be no good place for pit stop for a while.
We continued our journey and just after crossing Srirangapatna Bridge, took right turn to hit KRS Dam Road. This bypass took us to NH275 i.e. Mysore-Mangalore road. The drive was bumpy on NH275 till Hunsur. Some stretches of bad tarmacs and pot holes impeded drive.
After Hunsur we took Thalaserry-Mysore road (SH90) from Y-junction and road condition improved drastically. No traffic and good to drive till forest check post. Here we were stopped for pre-election checking. In the entire trip we had been stopped several times in Karnataka for checking due to forthcoming state election.
Drive was fun in this stretch with good roads and cover of greens on both sides. After Gonikoppal we decided to stop for tea break, because the winding roads start after that.
Once we started climbing up, drive became quite challenging. Though the road was not steep but narrow, loaded with twists and turns. Moreover, as in some spans, work is going on, leaving space for only one vehicle to move. And negotiating bends while huge buses are coming from other direction was tough. In India bigger the vehicle, higher the right to bully others.
Once off the ghat section, we encountered some real bad roads due to massive highway constructions till Iritty. After that roads were good and only issue was thick traffic.
Anyway we could reach our destination at sharp 1 PM. When we entered the resort the first view completely bowled us over! Sea is just at a stone throwing distance! It was like love at first site for us!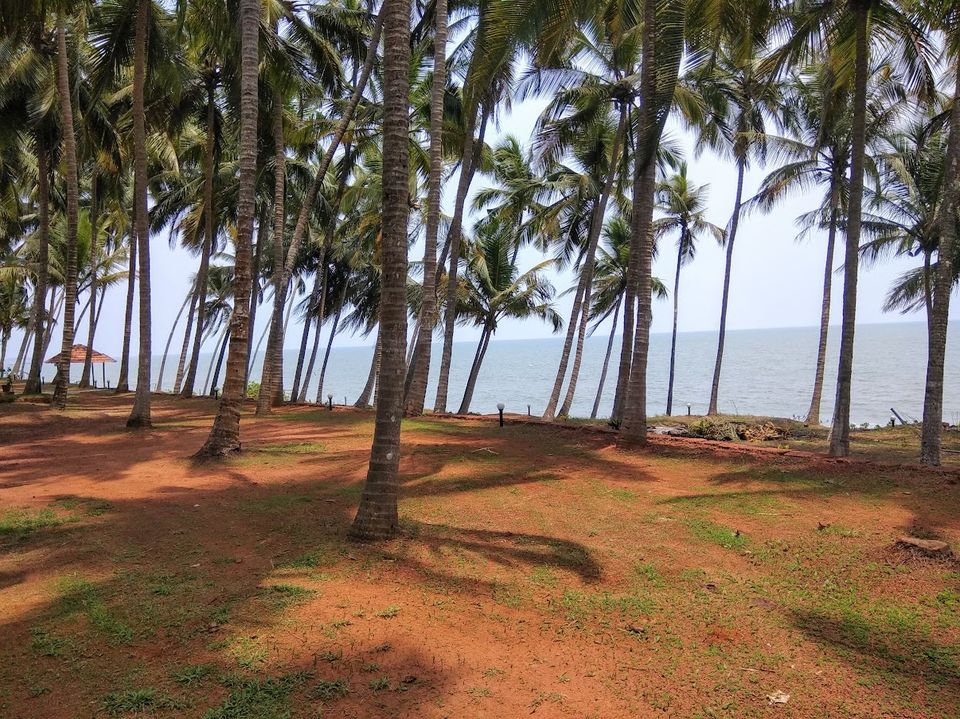 Check in process was quite smooth and staff were very cordial. After a quick shower and lip smacking lunch we had a small nap, woke up to see sunset. Spectacular view that was!. If one is lazy enough he/she can watch the sun set from the room itself. But we decided to hit the beach. Resort has constructed some stone paved stairs to get into the beach which may be a challenge for elderly persons.
Kizhunna is a long, clean and very less crowded beach. In fact most of the people were from our and other nearby resorts. Combination of high tide, wind and crimson sky was spellbinding!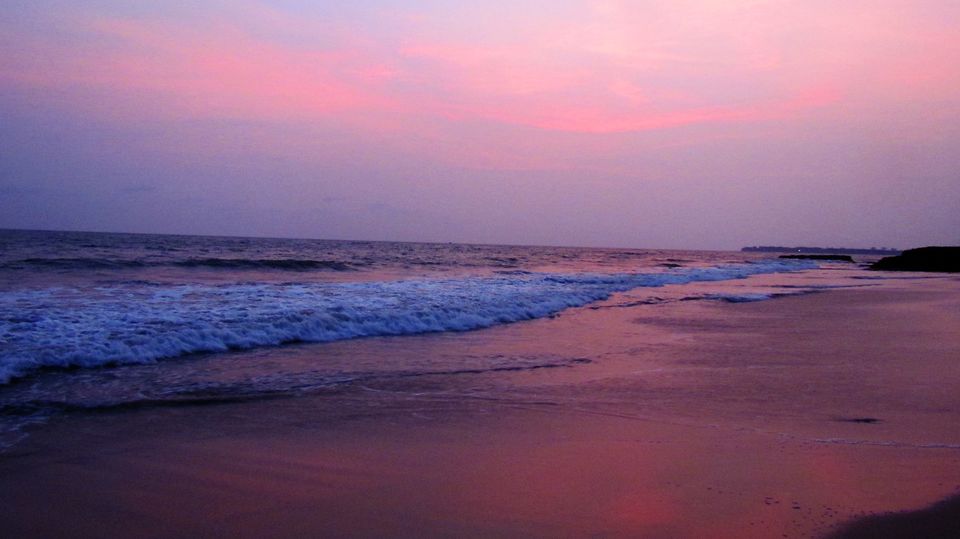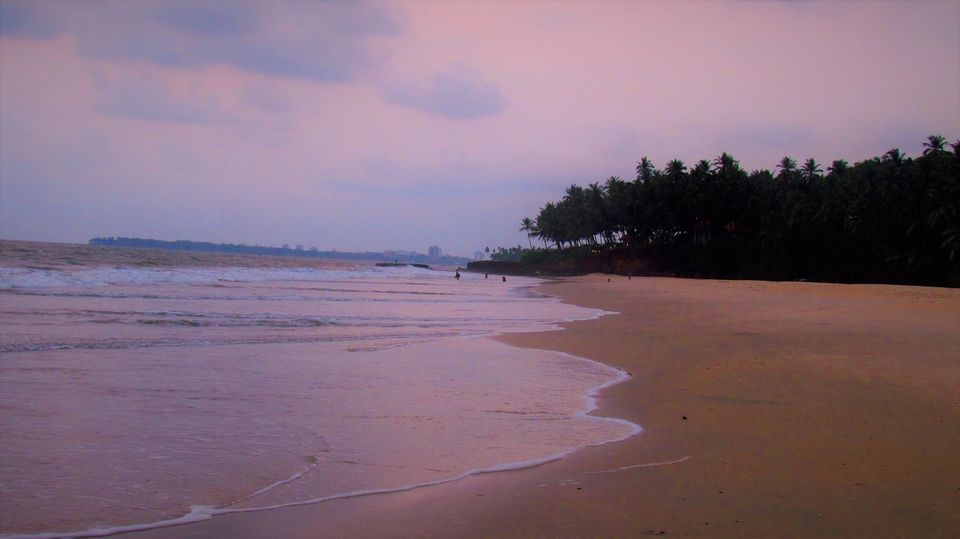 We had a nice stroll on the beach before calling it off. Better to climb up before its completely dark.
Resort staffs arranged dinner tables in the garden area under the coconut trees. We had some nice chitchat followed by dinner before hitting bed.
29/4 (Colonial Connections)
=======================
When you wake up with the sweet sounds of waves , you feel refreshed and rejuvenated! We started our day with loads of excitement. Every thing was planned and we had a long day ahead so decided to have breakfast at the resort itself. Well it was not a wise decision realized later.
Our first destination was St. Angelo Fort build in 1505 AD by first Portuguese viceroy in India. This mighty fortress has seen shift of colonial powers in the west coast for centuries. From Portuguese to Dutch and then finally British and also brief period of rule by local Indian king Ali Raza.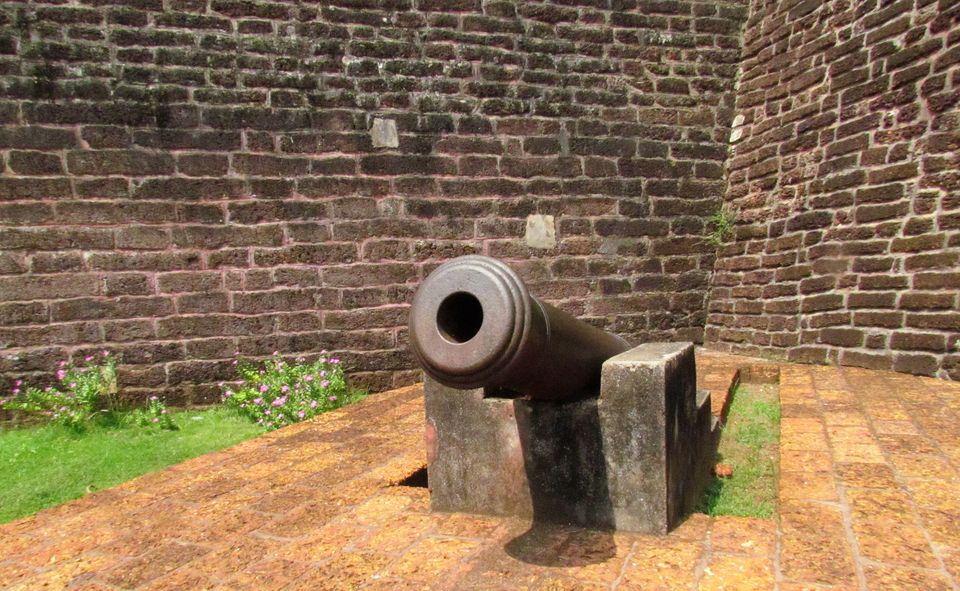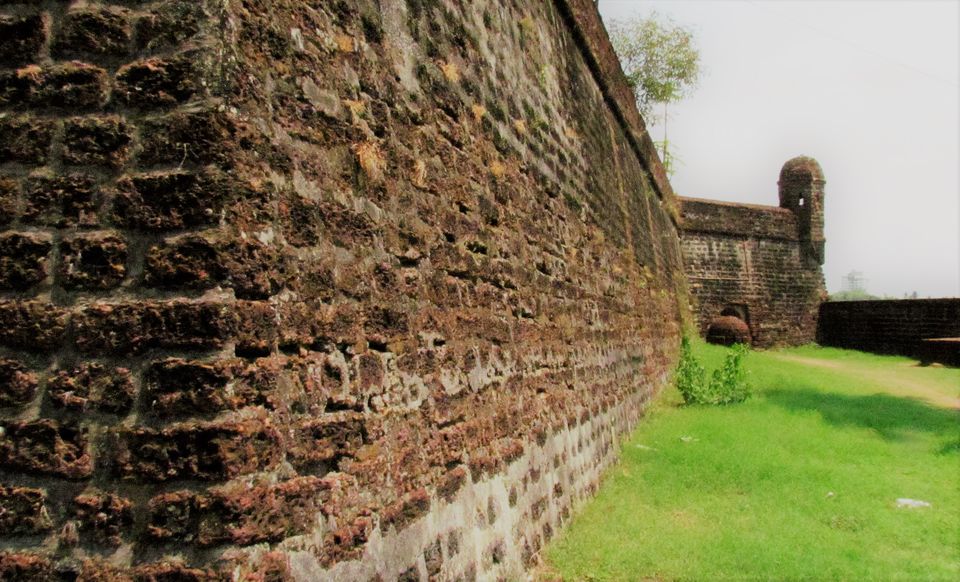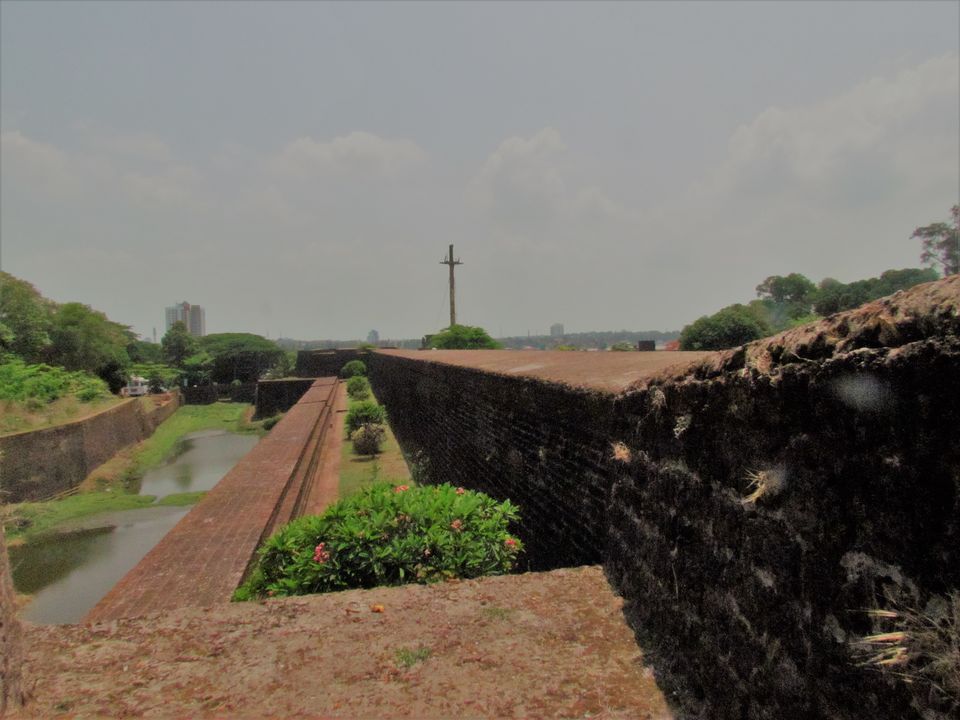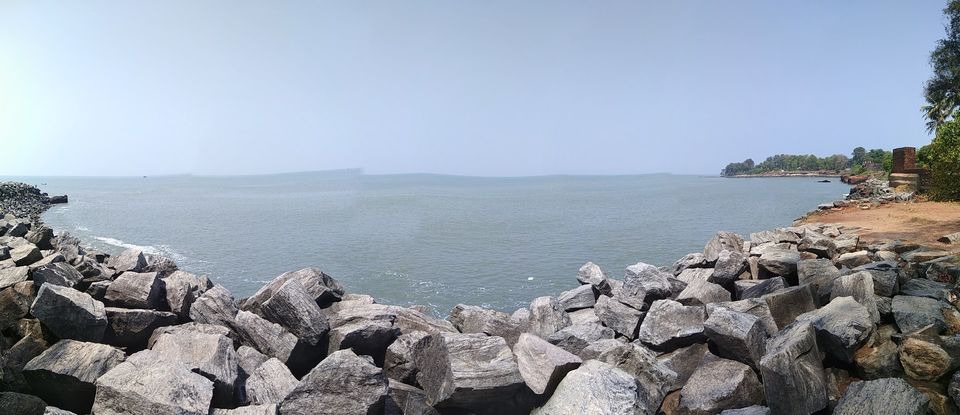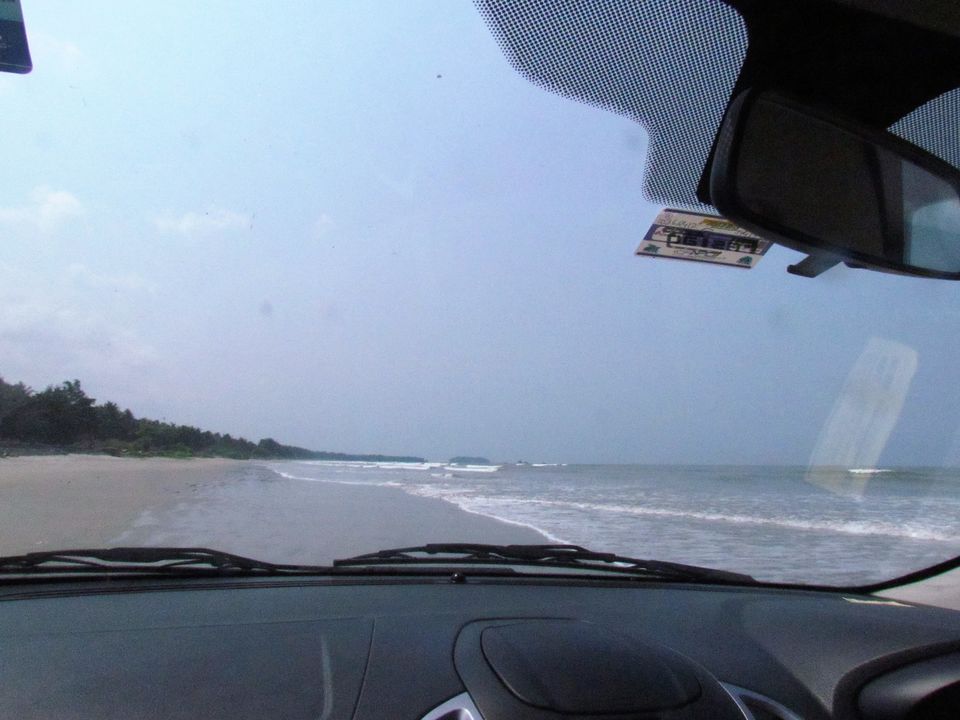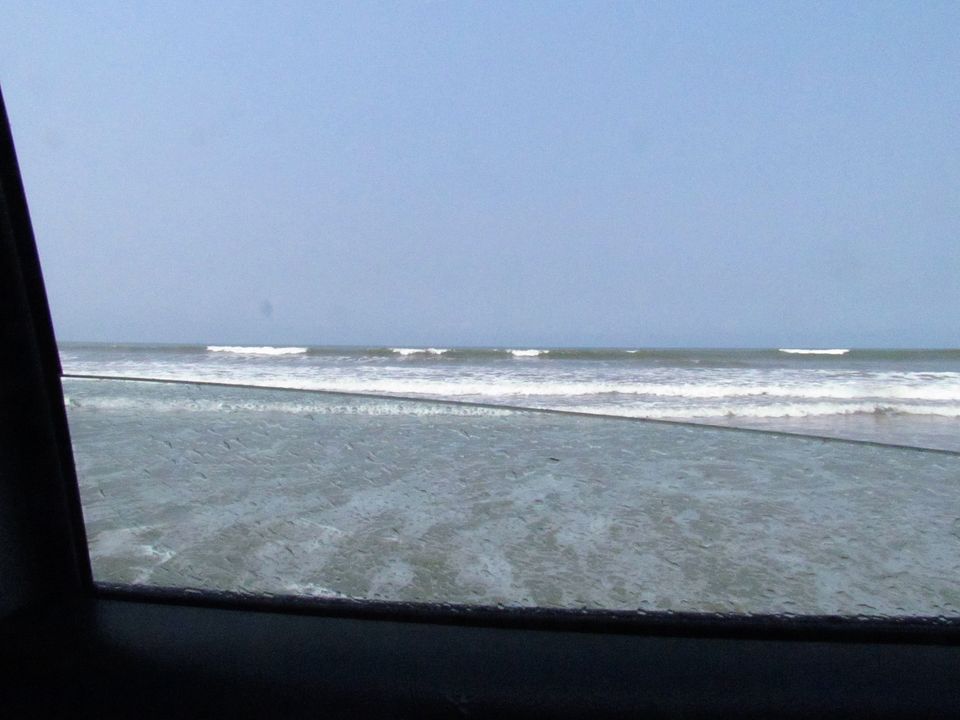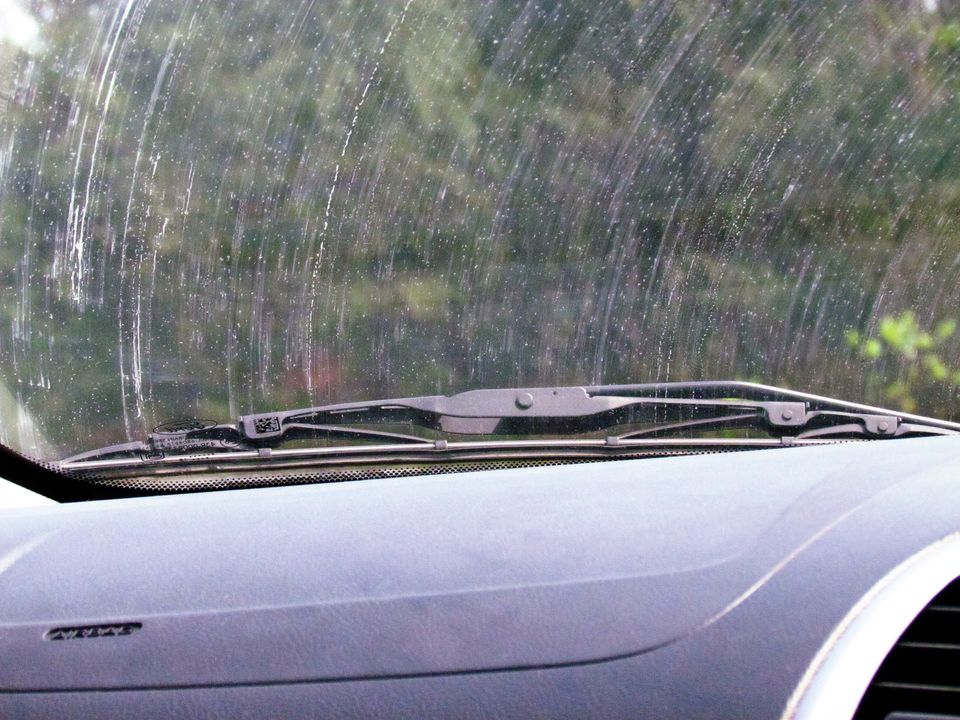 The location is easily reachable and has plenty of parking space. One can walk around different part of the fort and enjoy some quality time. From the top of the fort , view of Arabian sea is spectacular ! It was hot, and we savour ice creams under cool shade of banyan tree. St. Angelo is a must visit at Kannur!
A short 15 minutes drive took us to the most famous beach of Kannur, Payyambalam. The park that takes one to the beach front is not maintained well but the beach itself is nice and attracts huge tourists. We spent some good time there and decided to head towards the light house.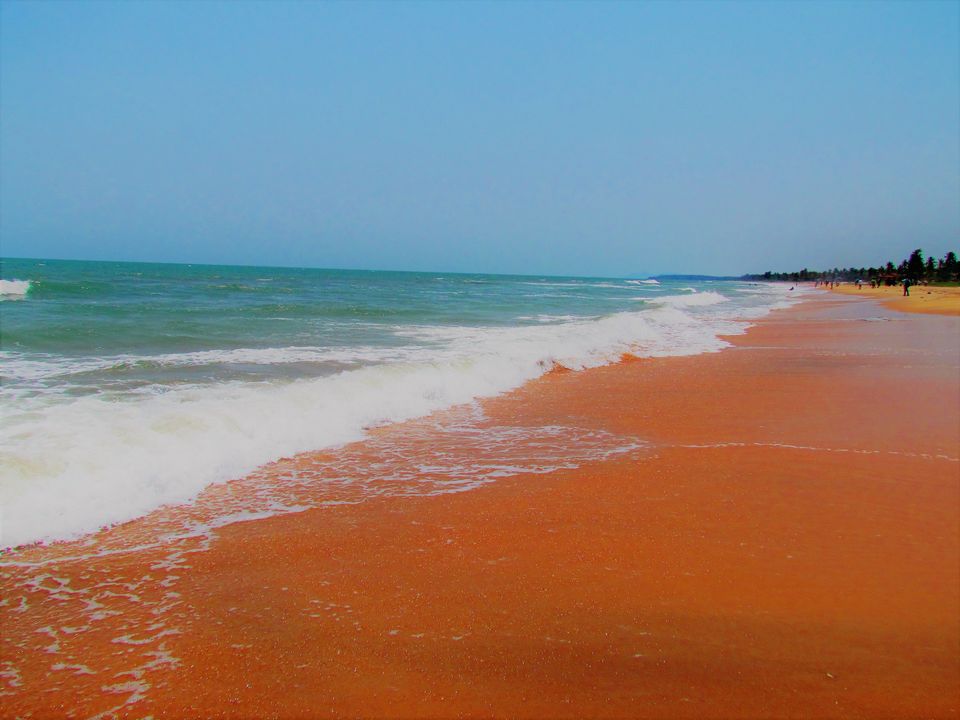 The lighthouse remains closed between 1 pm to 2 pm and we had some time in our hand. Next to it there is something called "Kannur Sea Walk". We decided to explore this place and found its worth every buck paid for the entry fee. It's a stretch of well managed walkway by the sea with nice benches and ice cream parlour. It offers wide view of the sea and a great place for taking photographs.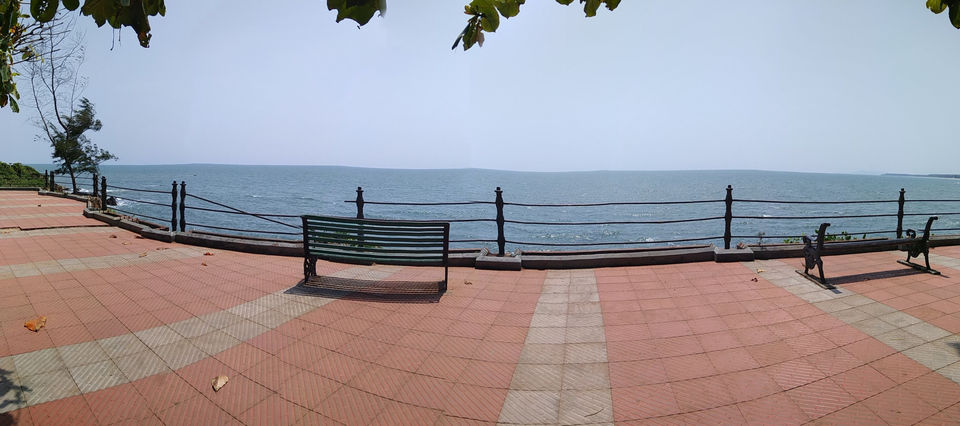 I would highly recommend to spend some time there.
We took tickets for entering the lighthouse and person issuing the tickets advised us to keep the ticket with care as it will allow us to visit the museum as well.
Directorate General of Lighthouses And Lightships, Govt. of India has taken a nice initiative called Lighthouse tourism. It's a unique way of making people aware of these guides of sea, standing tall for centuries to show correct path to the sailors. They have identified number of lighthouses and opened those to visitors. In some places they have built nice guesthouses where tourists can spend their nights under the beacons.
After a bit of climbing up we reached top of Kannur Lighthouse and were taken aback by the 270 degrees view of Arabian Sea! This is a must visit place in Kannur.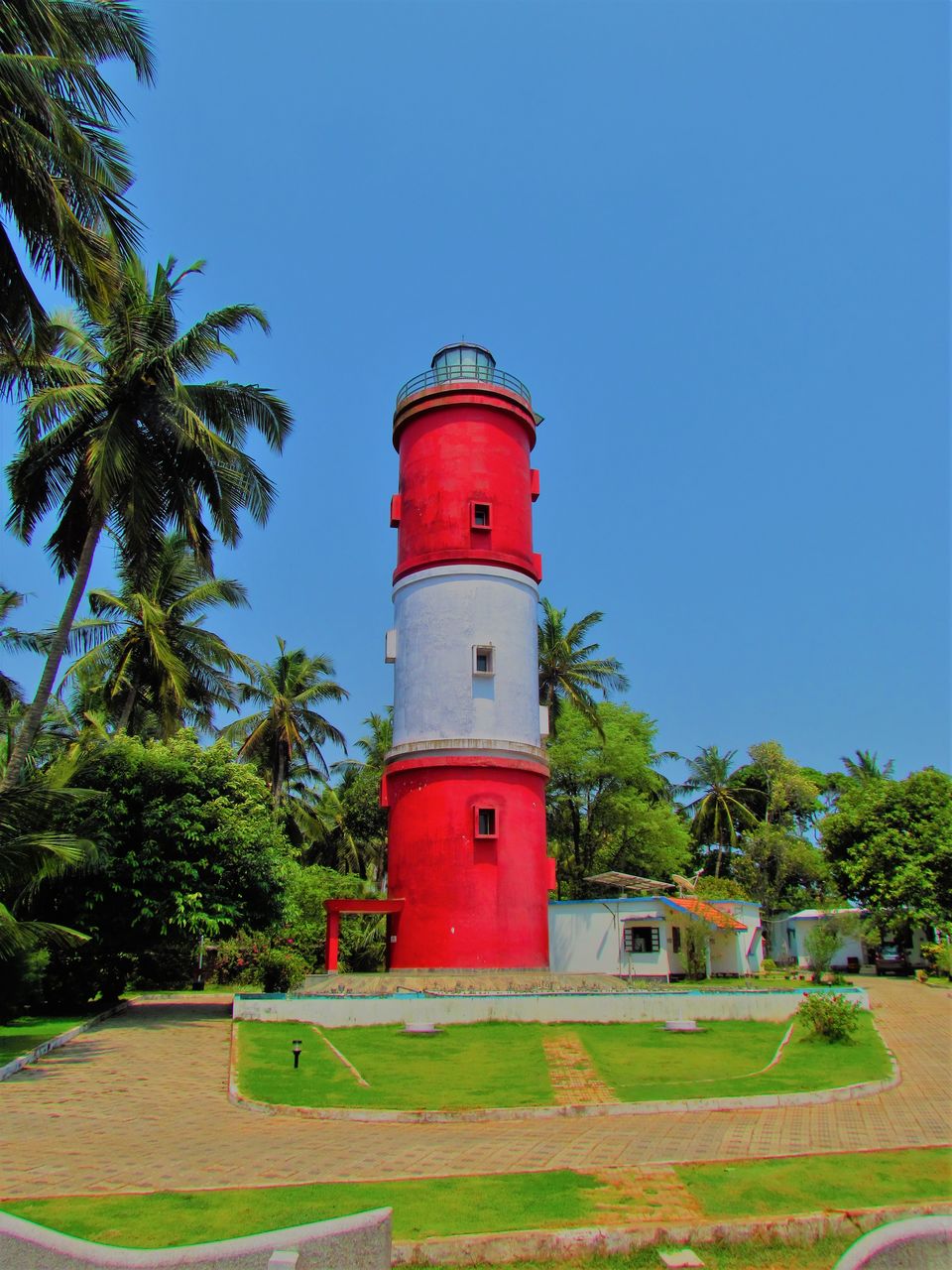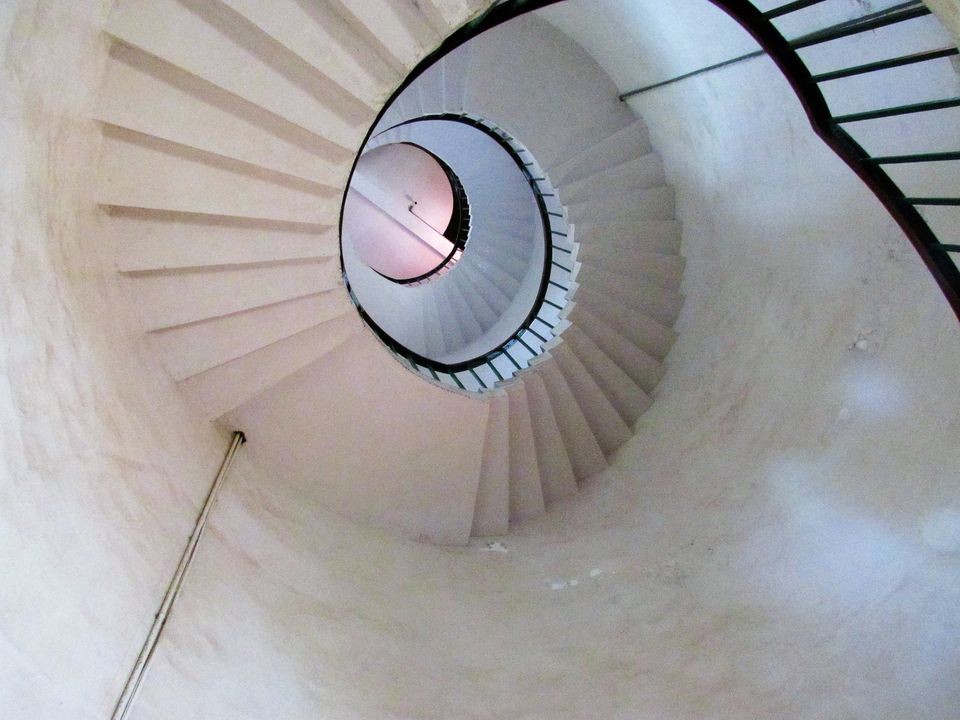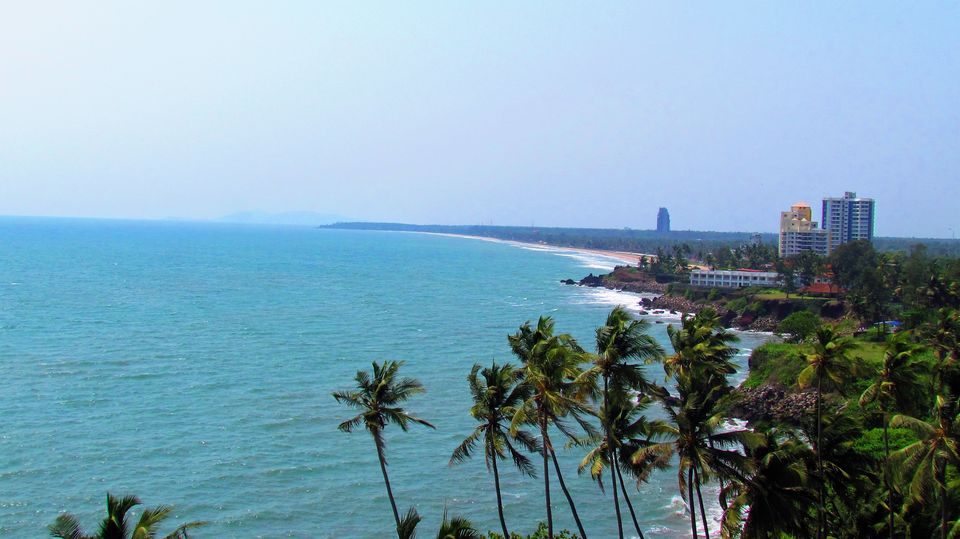 Next to it there is a small museum. It has collections from different lighthouses across India and also tells about different types of lights and optics and other mechanism used for centuries. They also had an AV Clip running for us. Overall this was a very informative visit and one must not skip.
By this time we were hungry upto the core and decided to have some nice lunch! Apart from the local cuisine Kerala is also famous for its Middle Eastern food, due to its age long Arab connections. Plus hundreds of thousands Keralite work in different middle eastern countries and they bring the culinary skills along.
Google took us to Sufi Makhan Restaurant according to our search criteria. It is a real good place I would say. Lots of options in menu, food is very good, service is prompt and price is unreally reasonable. Mark this place if you are visiting Kannur.
After the heavy meal we called it a day and went straight back to our resort and took some rest before hitting the beach. In the evening we spent great time in the open area in front of our room. Had some nice snack and booze followed by dinner. They cook awesome fish and prawn curries in Kanbay Resort.
30/4 (Revving on the beach)
==========================
This day we had only one plan in itinerary; to run all horse powers cutting across the waves! On our way to Muzhappilangad beach we stopped at a small restaurant to have our breakfast. We were the first customer of the day and they served us hot fresh food and coffee.
Muzhapplilangad beach is perhaps the only legal drive-in beach in India. It is 4 km long stretch of fine yet firm sand where you can drive your vehicle. I paid 40 bucks to buy the ticket and hit the beach. That was an awesome experience of a different kind. I revved on the beach cutting across the waves, splashing water everywhere!
We stopped the car and got down on the sands. Other than drive-in experience, the beach is also nice for a walk and collecting shells.
After coming back to resort we decided to hit the neighbourhood beach for getting into water. But it was afternoon high tide and the water was getting really rough submerging the narrow path leading to the stairs. So, we called it off after some time.
By this time, it was pretty hot and supper chilled beer felt like life saver! Liquor is banned in Kerala, but it's not absolute dry state. Many of the resorts have license to serve beers.
I had a wonderful massage at Kanbay's Aurvedic SPA. We spent rest of the afternoon and evening in resort and just relaxed. This was our last evening at Kannur and we wanted to get some good time, pretty much doing nothing.
1/5 ( Back to pavilion)
====================
Our plan was set for the journey. We did not want to waste time in the resort for breakfast and have some heavy brunch after crossing Kerala. Packs of biscuits and fruits brought from local store was sufficient to keep us charged for 3 hours of journey. This time traffic was much less in the city areas considering Mayday is a holiday ( or Holy Day in Red Bastion of Kerala ???? ) and bad stretches were no surprise for me. So the drive was comparatively easier.
We reached Perumbadi sharp at 11 and made our pit stop at "Coorg Gate Family Restaurant". This is highly recommended place in various threads in internet and we found its quite true. They have a pretty big parking space and dining area is also huge. Food was top-notch and very well priced , service was very nice as well. We were not in hurry and made sure to pack ourselves for next 6-7 hours. The restaurant also has convenience store and souvenir shop, one can buy spices and other local products, this part is famous for. Like herbal soaps, homemade chocolates, teas and coffees etc.
This time I wanted to avoid Mysore-Bangalore highway as it's a nightmare to dive in the thick long weekend traffic. So, after Anechokoor forest check post I took left towards SH21. The road was very good and absolutely without any traffic. There were some stretches of bad roads in Periyapatna and Bettadapura but manageable. From Arkalagud we took right diversion on SH8 and met NH75 at Channarypattana. Reached home at 8.15 pm after taking a snack break at Jaladgere and driving through thick traffic after Nelamangala.
About The Resort
==============
Kanbay Beach resort is a frill free place to stay at Kannur. It does not have 5star amenities or swimming pool. During night hours electricity is unstable in this area and their power backup suffers from low voltage.
But if you can shred off your urban demands and ready to settle for less , this your place. Kanbay's location is definitely a killer one; bang on by the sea , tucked amidst coconut plantations! Service can be better and we found they are running with less than adequate staffs, but manager Praveena and her team did serve us well.
Rooms are not huge but neat and tidy. From our balcony we could see the waves. Definitely I would recommend a beach facing room.
Food quality and quantity were good. I would vouch for their Kerala Style Shrimp and Fish curries, absolute yummies.
Overall we liked staying at Kanbay and would like to go again.
N:B: Final 100 meters or so to reach the resort is quite narrow and needs some confident driving.
Please click below to see my travel vlogs here and subscribe to my Youtube channel.