My love for beaches made me google for the closest beach from Bangalore for a weekend getaway and I choose Kannur among the few options I had. A last minute cancellation of my year end holiday plan to Kerala in 2017 disappointed me a lot. With my Thunderbird having finished the drive-in period, I was waiting for a weekend and I chose the Sankranti weekend for the Kannur trip. The drive-in beach in Kannur got me very excited.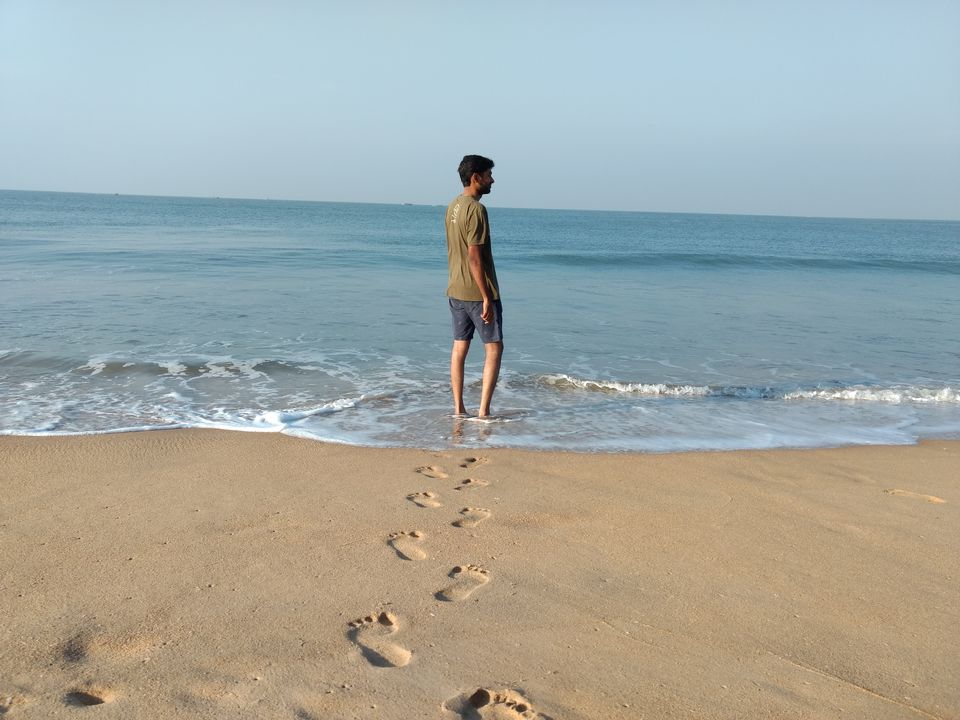 My younger brother and me decided to do our first sibling only trip. This was the first trip on my Thunderbird. We started off early anticipating traffic as the day progresses on Bangalore's famous getaway road - the Bangalore - Mysore highway. I prefer an early start to my day as there are little chances that city traffic would ruin the holiday mood. After a comfortable first hundred kilometers of driving, we decided to stop at A2B in Mandya for breakfast. A good dosa and hot tea to keep the tummy happy :)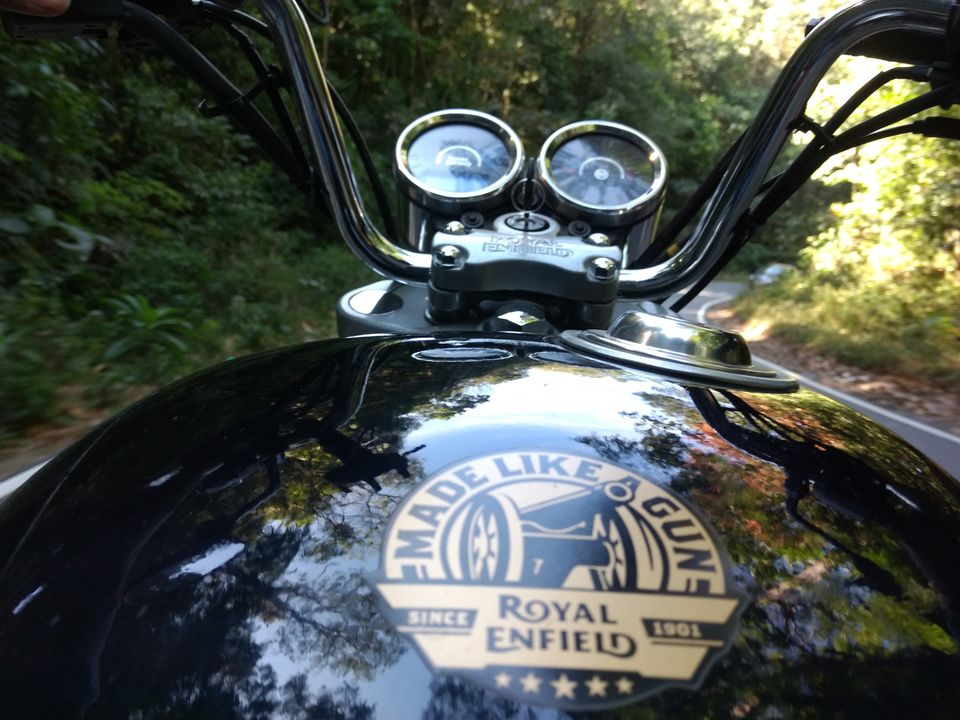 Having taken a good break, we resumed our journey to Kannur. We took turns to drive and post breakfast was my turn. The roads are in excellent condition and we enjoyed the smooth ride. After covering another hundred kilometers, we decided to stop for a tea break at Hunsur. I was pleasantly surprised at the quantity of tea given at Hotel Annapoorna. I would recommend this place for a short stop for tea/breakfast/lunch.
A small deviation to the left directs one to Iritty and a road to the right takes one to Virajpet. This deviation is just before the Brahmagiri Wildlife sanctuary. We were at this place at around 10 am and we realized that we needed to cover distance quickly before the scorching sun began to take its toll on us. The journey through the wildlife sanctuary was amazing. Surrounded by thick green cover, winding roads and few vehicles occasionally in the opposite direction, I enjoyed the journey to the maximum being a pillion rider.
The road from Iritty to Kannur is not very great and rash bus drivers in north Kerala meant we had to be extra careful. A few stops on the way and we finally reached Kannur by lunch time. I had booked an accommodation very close to the beach via Booking.com (the property is names Sun n Tan). The booking was sufficient for travelers, 150-200 meters off the beach with a lovely view from the balcony on first floor.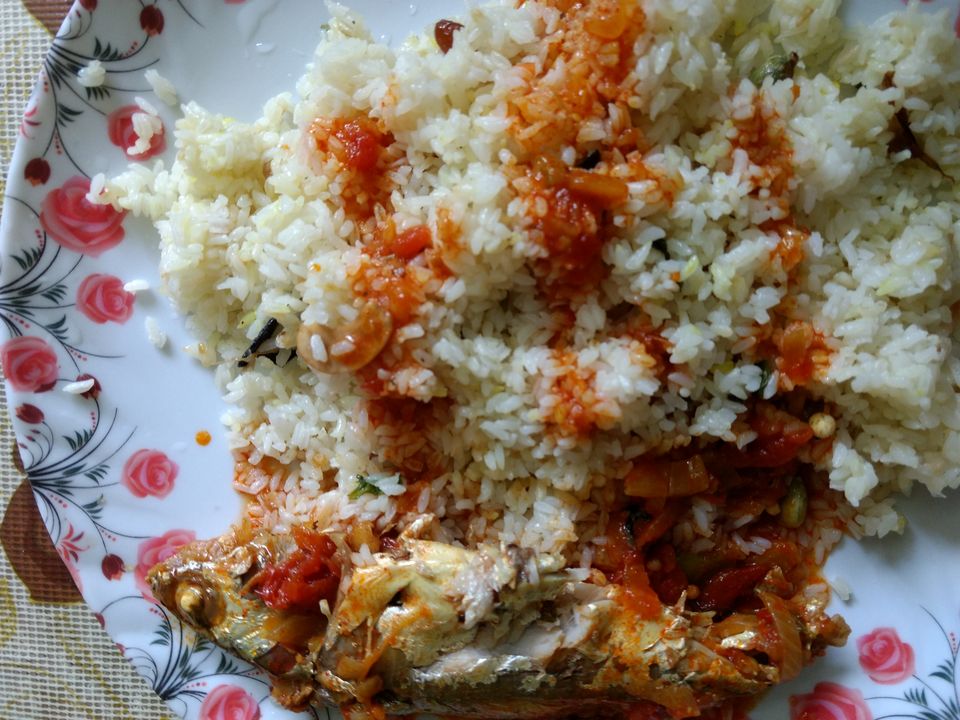 We rested after having lunch and set out for the drive-in beach at around 5pm. The beach has a long shore of about 4kms with tightly packed sand and vehicles can easily ply on this stretch. At a few places on the shore, the width is about 500 meters. There is a sign board telling visitors not to drive in sea for two reasons - one for the safety of people and another so as to avoid corrosion of vehicle parts which comes in contact with the salt water. As is common in India, people chose to ignore the warning and went ahead with their vehicles in the sea. The beach is very clean and well maintained. Cool breeze blowing into us and the fact that we were driving a few meters off the beach got us very excited. This was a first time experience and a wonderful memory.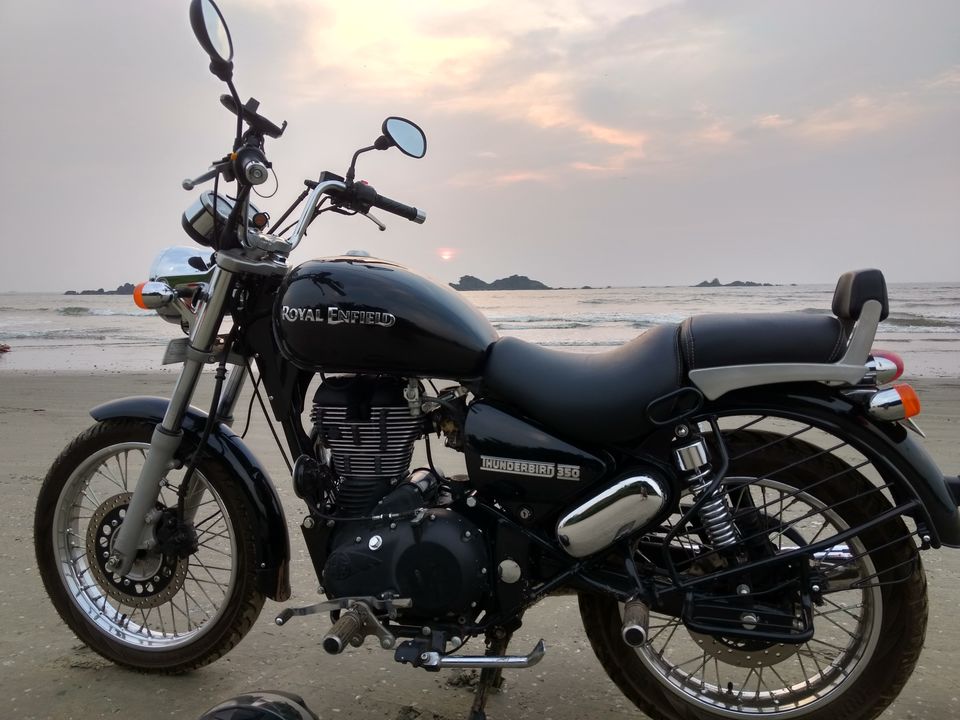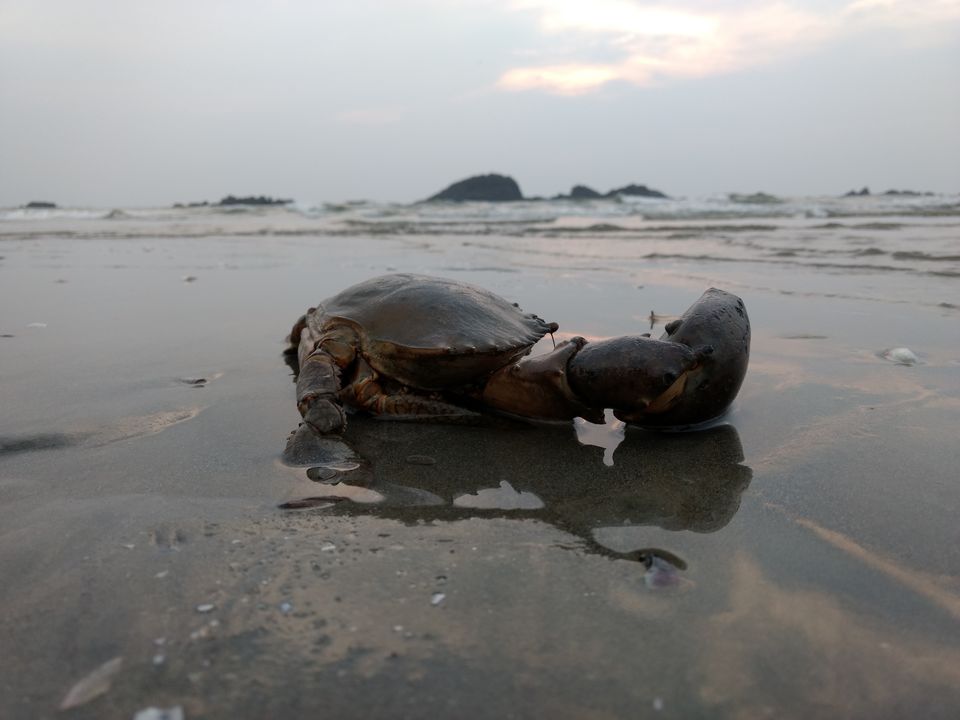 The day ended with a long conversation with the owner who was a retired sailor and a light dinner. From the room where we slept, we could hear the waves on the beach.
I was keen also to experience the culture of Kannur and I was fortunate enough to travel during the festive period of 'Theyyam'. Again, with the owner of the property to rescue, he guided us to a place where Theyyam was being celebrated. Though we didn't know a word in malayalam, a local helped us in conversing with the person performing the ritual. I don't know the spiritual importance of this festival but the way it was celebrated made me acknowledge the why Kerala is called God's own country. Me and my brother ventured deeper into the village and tried to get a feel of Kannur. The landscape around was stunning to say the least!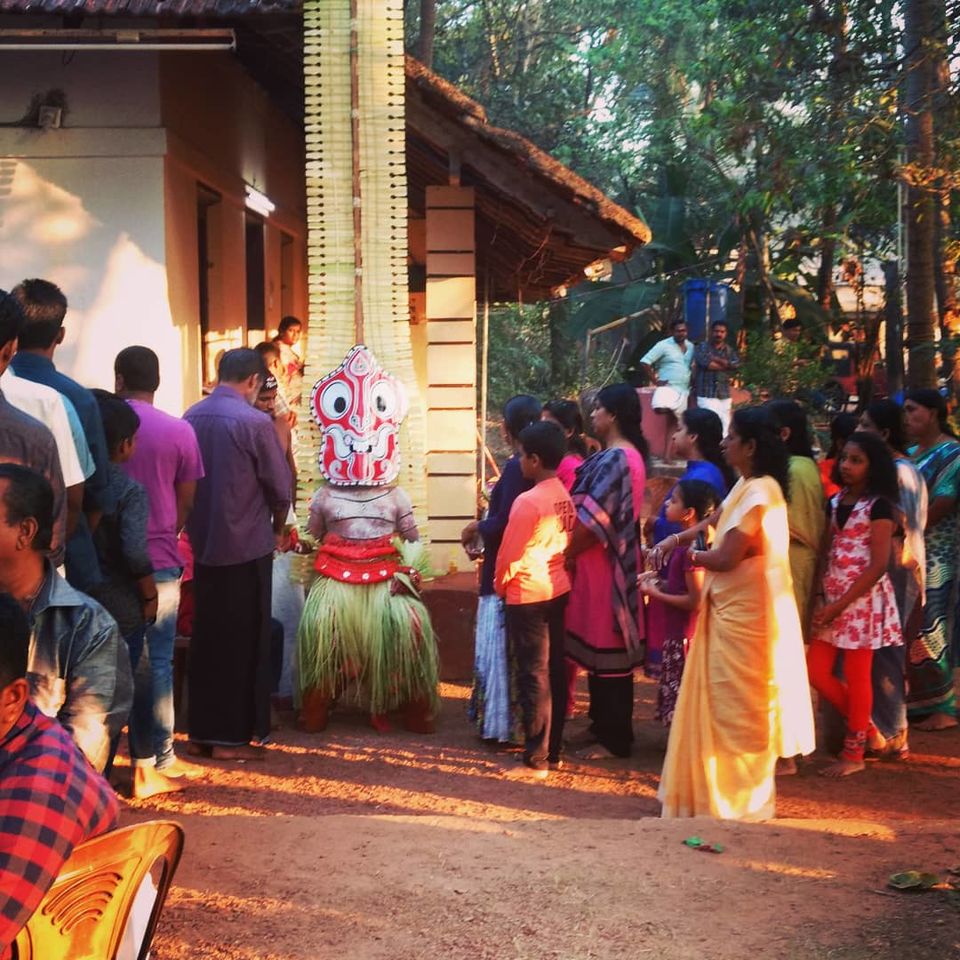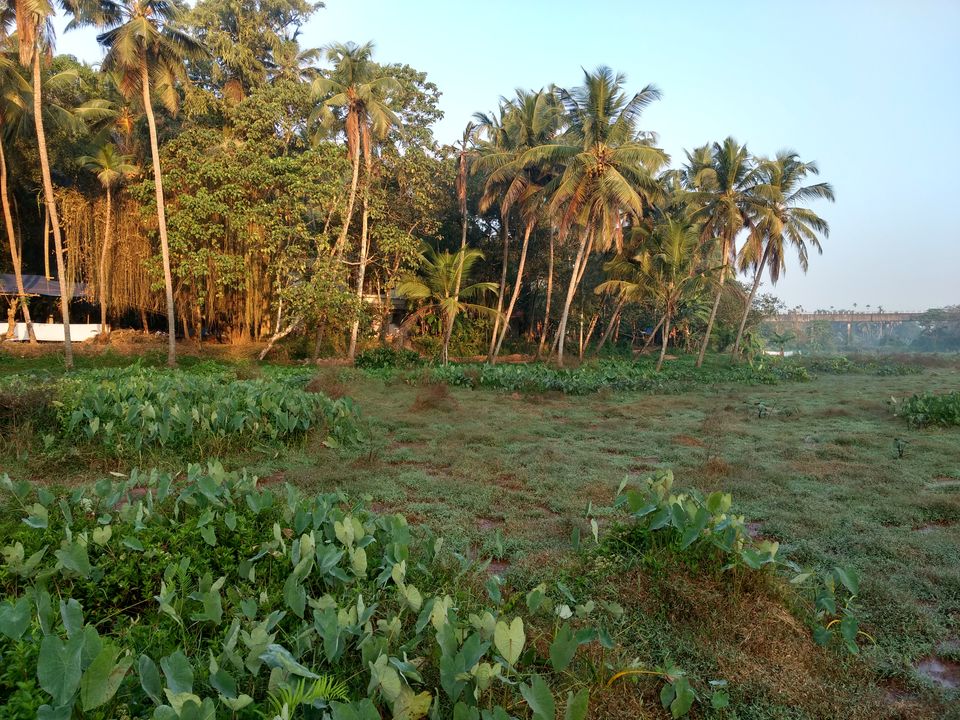 Happy to have experienced the cultural side of Kannur, we next headed to the beach opposite our room. This was the Payyambalam beach. There was hardly anybody on the beach and it gave us a feeling of a private beach. We happily played in the beach for about two hours and only stopped once our belly started to growl for breakfast. We had ordered a typical Kerala breakfast and we loved 'Puttu'.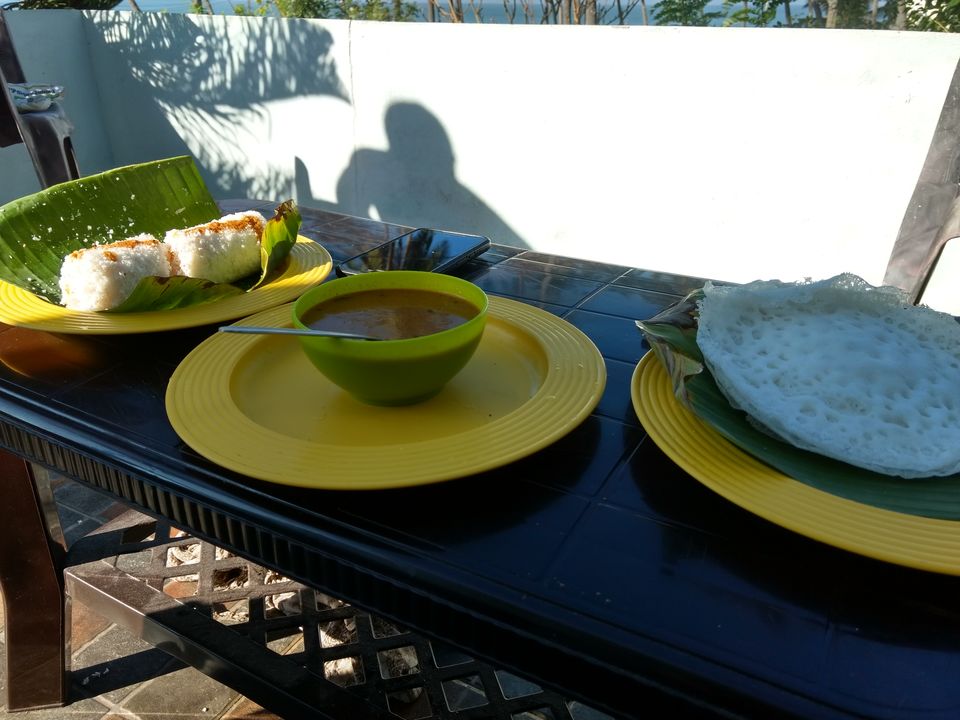 A quick shower and we headed to Perallasery temple. Lord Subrahmanya, the son of Lord Shiva, is the main deity worshiped at this temple. The idol is the serpent form of Lord Subrahmanya. It is believed that this is a place Lord Rama and Lakshamana visited, during their quest to rescue Sita, on their way to Lanka (in the epic Ramayana). The massive temple pond is the main attraction here.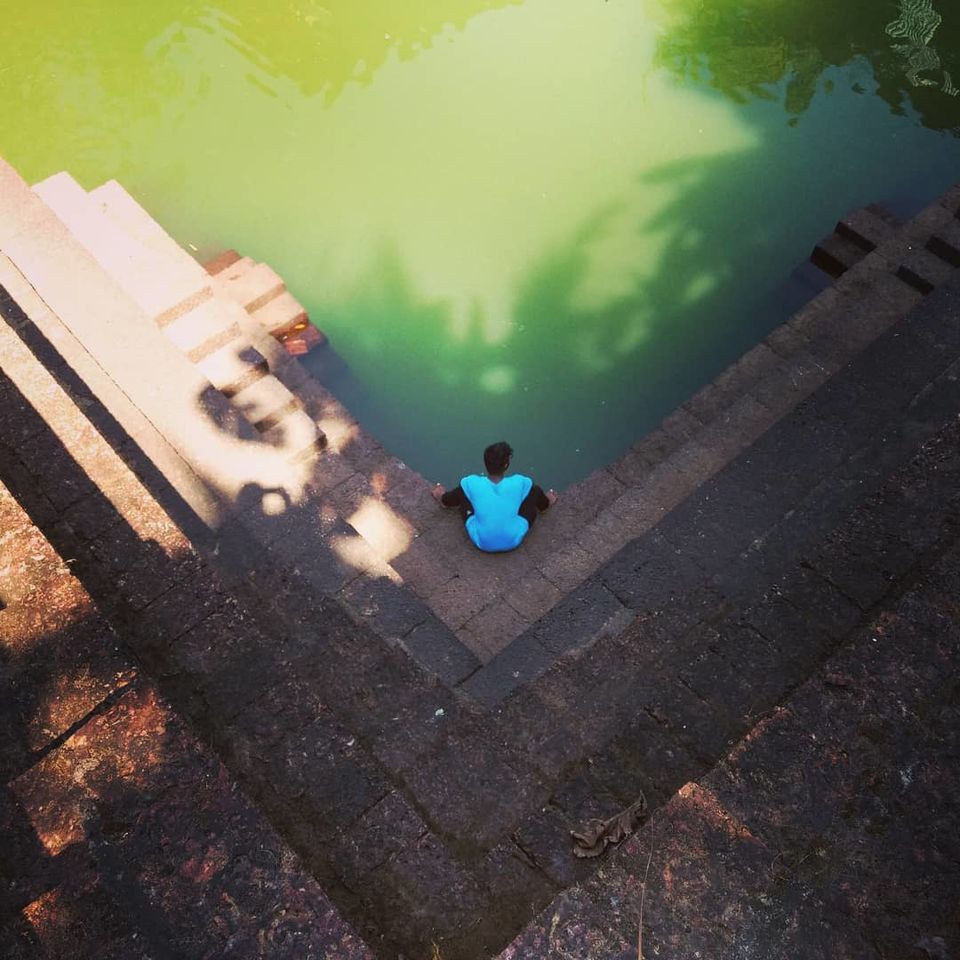 One thing that surprised me on this trip is the quantity of food provided in a meal in Kannur. Another heavy lunch and we were back to our room. Though it was January, the supposed winter season, it was very hot in Kannur. We were off to St.Angelos fort in the evening and caught a beautiful sunset at the fort.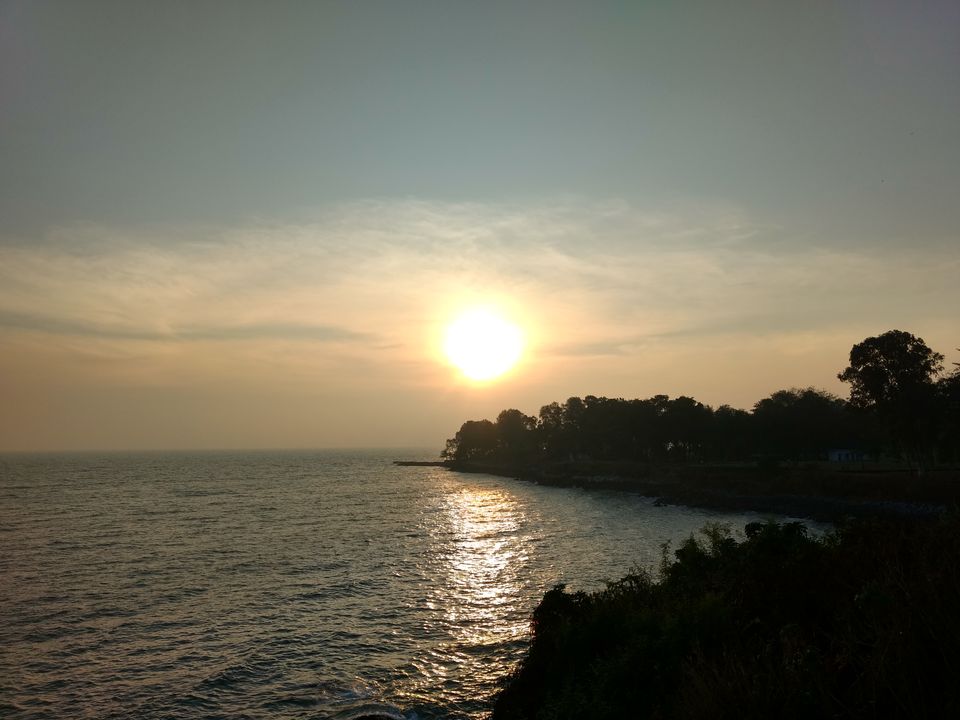 Once sun set, we had a good walk on the beach close to our room. Little did we realize that two days passed by so quickly and it was time to pack our bags.
We started off early again and this time we crossed Brahmagiri wildlife when it was much cooler. This time around, we enjoyed the ride through the reserve even better. We stopped for breakfast at the edge of Brahmagiri wildlife reserve. Steaming hot coffee and idly for the tummy :-)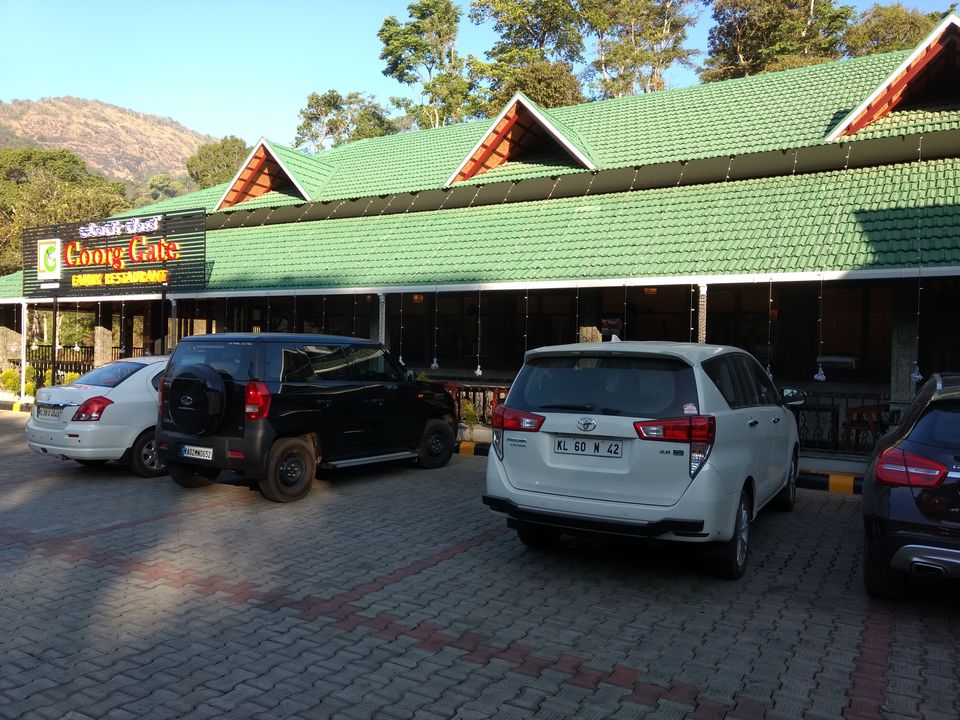 We decided to stop by Iruppu falls on the way back to Bangalore. It is a 40 odd kilometer deviation from the highway. As monsoon had ended a few months ago, the waterfalls wasn't at its full glory. Nevertheless, it was a good visit to these falls.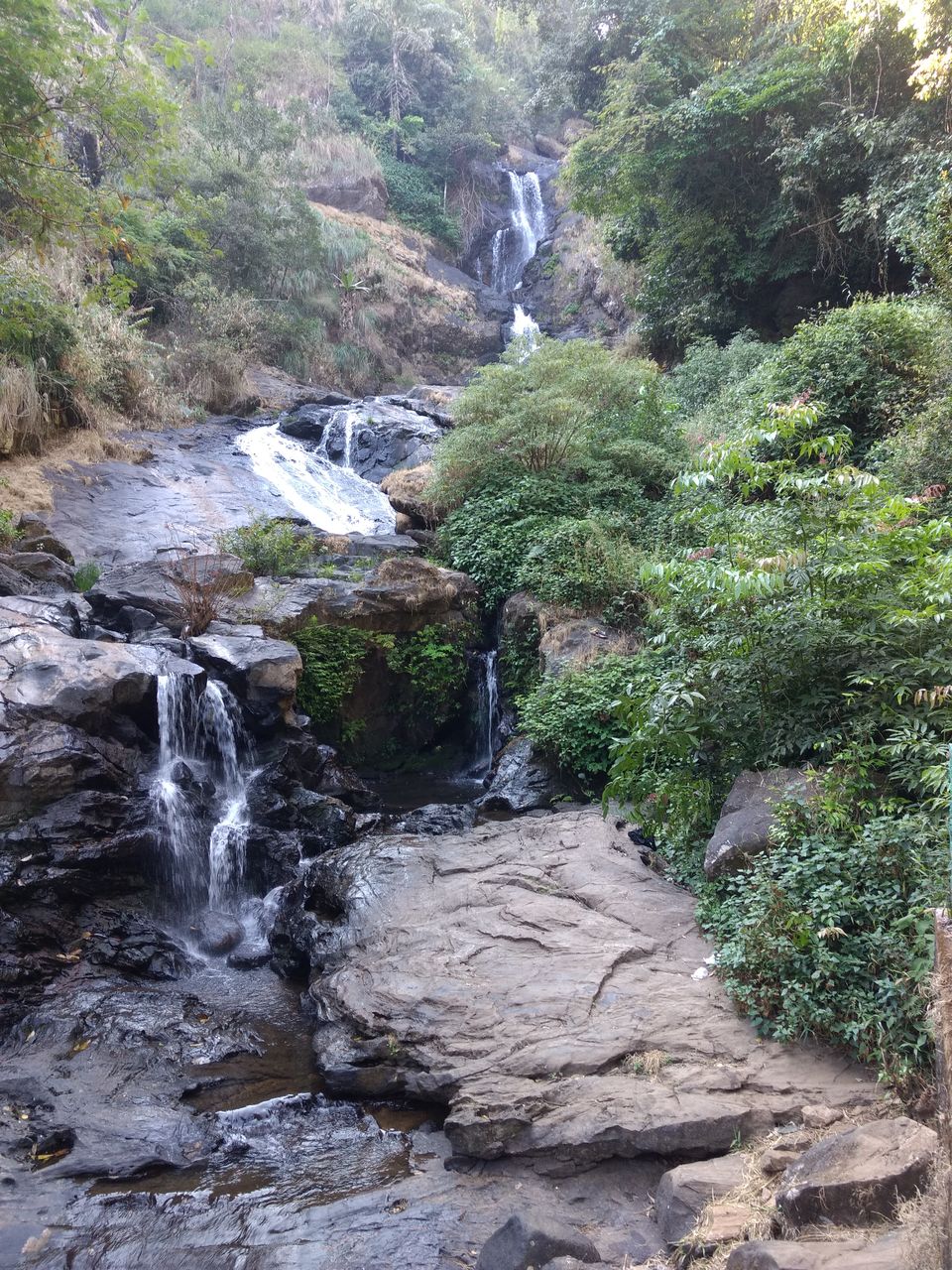 Another stop At Hallimane, close to Mysore for lunch and we reached Bangalore quicker than the onward journey.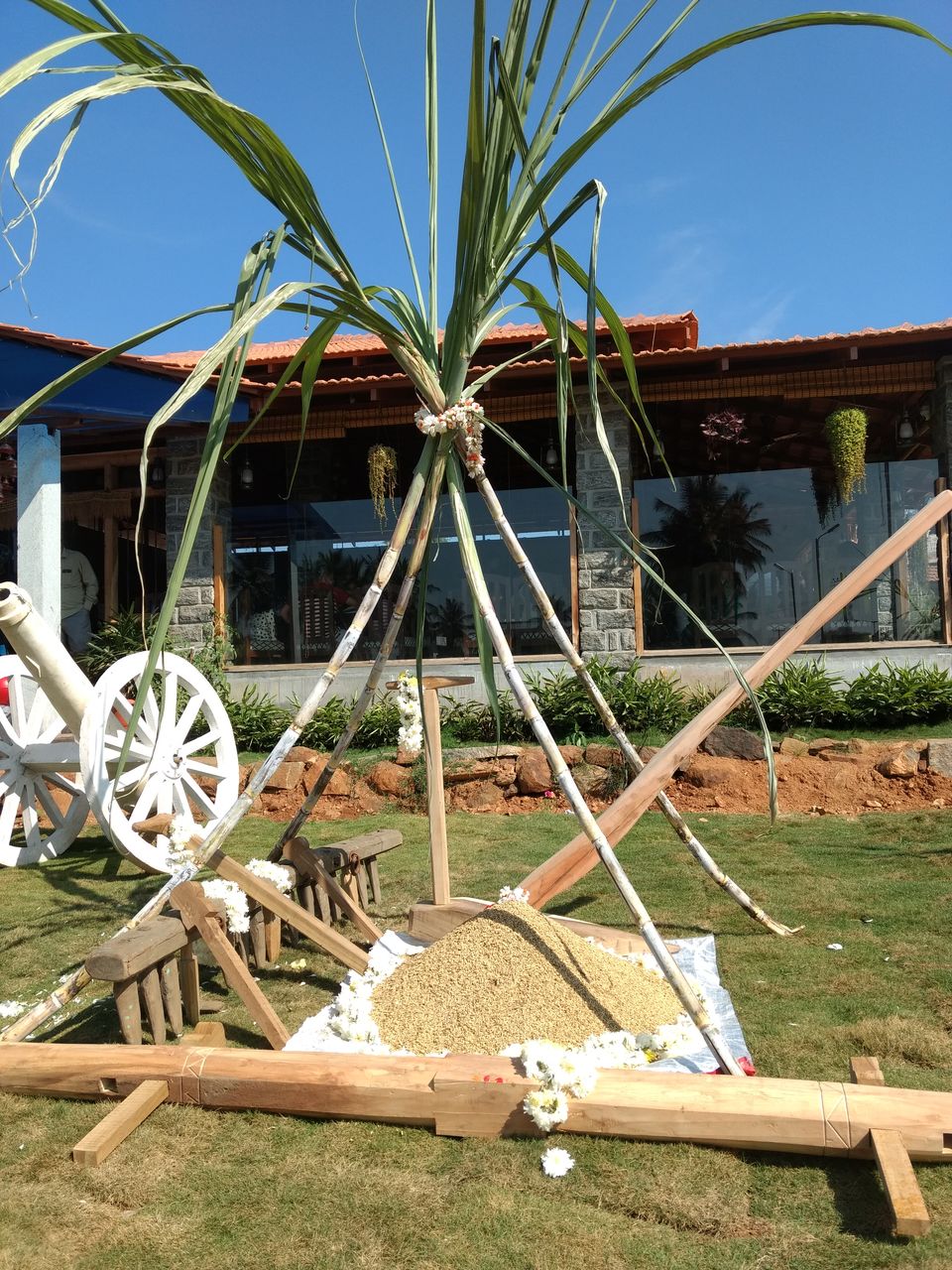 It was a weekend well spent amidst nature and Kannur is definitely a visit. Kannur has unique places of attraction ranging from temples to forts to beaches and a mouth watering cuisine. A must visit in my opinion.