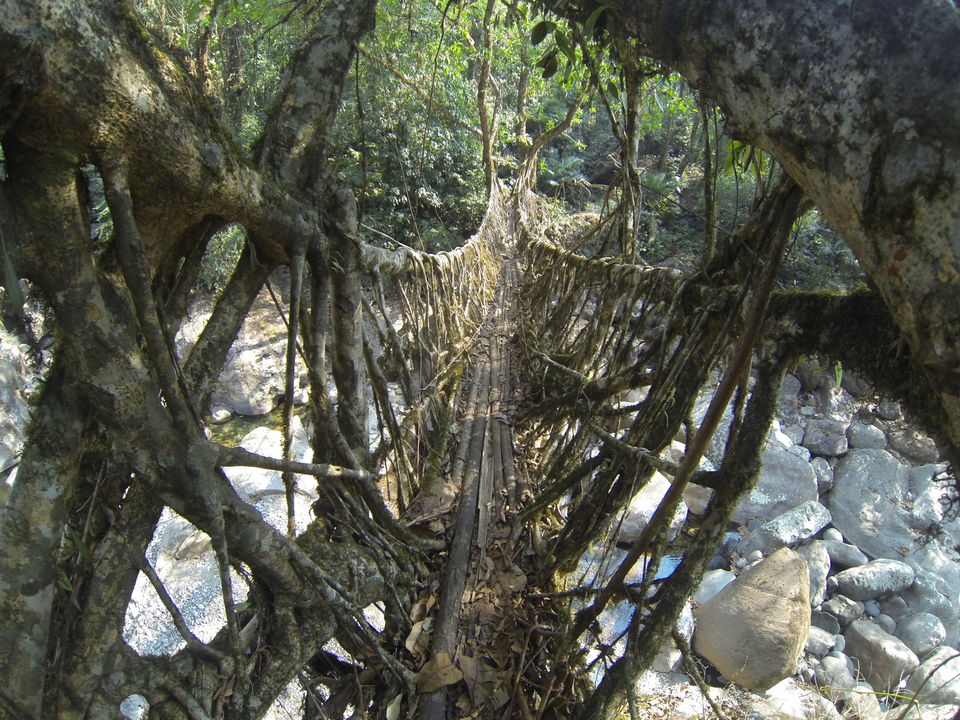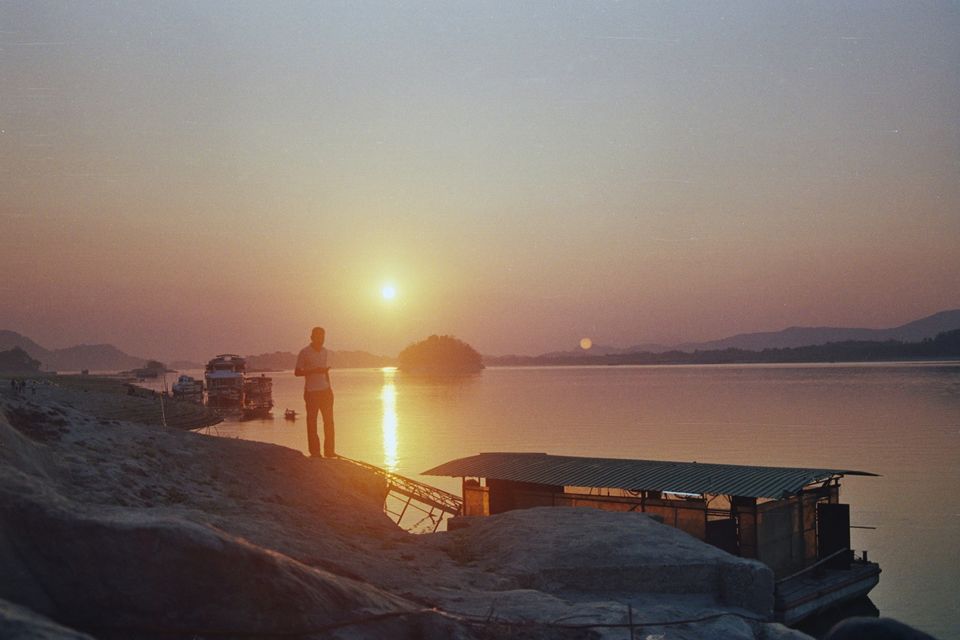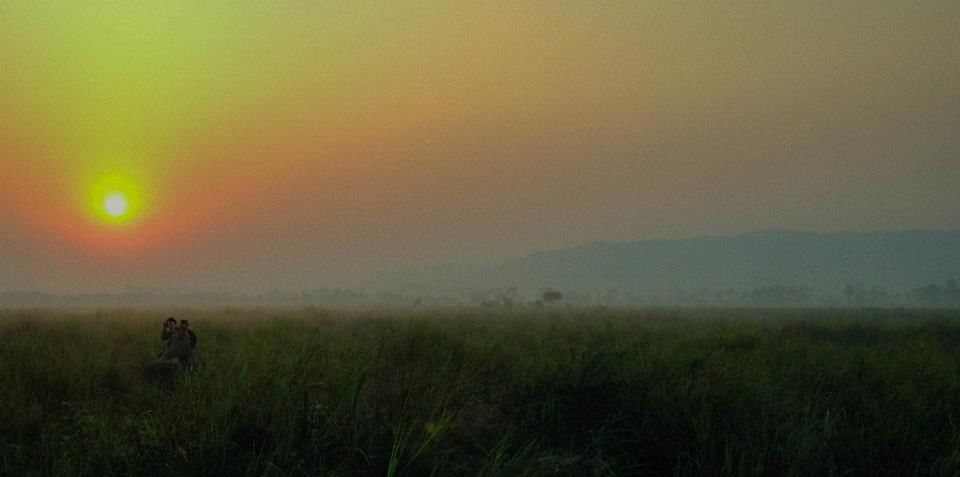 North-East India
After some rest in Delhi with one of the interesting characters I had met at the Lit Fest, I went on to a journey to the North-East of India, which I would say is my favorite part of the country. For me it was that kind of trip when you are just trying to get as far as you can. Through it I have experienced the 'periphery' of the world, a place from which it is almost impossible to get out if you were born there and it's even harder to influence the rest.
In Guwahati where I arrived a friend of a friend met me and showed me around this lovely city on her pink scooter. If you ever end up in this very far away place and when you out and about on the streets, look for guys with kettles of lal chai, which is red tea, delicious. From there I was joined by my best friend and his bride to be. They came over all the way from Russia and we drove to the neighbouring state of Meghalaya after meeting the sunrise on the beaches of the mighty Brahmaputra.
We arrived in the capital, Shillong, in the evening and to celebrate the reunion with my friends who I hadn't seen in ages and their arrival in India, I set off to find some marijuana. After some interrogations, I found out that I could get some at Patna Bazaar. On the way to the Bazaar, I stopped to ask for directions from a guy who insisted he would drive me there, because it is a dangerous place and he knows someone who can help me. He was quite drunk and followed by his even more boozed up friend who was a plumber, we climbed aboard the motorcycle and went to Patna Bazaar. The drive was an absolute nightmare, because the guy could barely follow a straight line and the plumber seated behind me got very excited and was teaching me phrases in Khasi and kept on complaining about the fact that he is over 30 and is still not married. I just let it go. I figured that we die in the end anyway, so you might as well enjoy the ride.
There were some kind of local elections and it was quite late, so when we arrived to the spot, the place was empty and quite grim. Garbage was flying around, a bunch of men were burning some plastic bottles and the stench was horrific. The guys led me to one of the back alleys to check if there was this guy they knew. I followed the driver and the plumber went behind me with his hand on my shoulder and kept on repeating that I shouldn't be scared. Obviously no one was there apart from rats and more garbage. I have never seen so many rats in one place in my entire life, and I have never seen rats as huge as these, if they were rats at all.
Disappointed by the fact that we couldn't score, the guys first took me to the black market booze shop where we bought some whiskey. All the people inside were very surprised to see me there. Then we went to get some water to mix with whiskey from some shop that was closing down and at first the shop-keeper refused to help us, but later, to my big surprise, the owner of the motorcycle turned out to be a policeman and of course we were served some water with all gratitude possible. After we finished the bottle between the three of us, we drove to policeman's ex-classmate who worked at the Forestry Ministry and talked there for a bit. When I finally returned my friends were really worried and we came back to our hotel and had a drink in our room. The bottom line of this story is never sit on a motorcycle with a drunk driver.
Next day in the morning after about 30 minutes of negotiations with different drivers, we found a guy who took us to Cherapunjee, which is an amazing place with live root bridges, Indiana Jones style. It was an excellent hike and we had to climb something like 3000 stairs or more to get back to the car.
In Shillong, there is a tourist advice centre and the people who work there are very well informed and will answer all your questions. If you don't want to travel with a big group on a bus, go there they will tell you everything there is on offer and you can craft your own route and find a driver.
Later the same guy drove us off to Kaziranga National Park where we stayed in an amazing colonial style hotel with amazing service and food. Two of the guys who organized the safari were rangers at the sanctuary and were very good at telling us everything about the natural resort and spotting the animals. We saw the Big Five of Kaziranga, which is the White Rhinoceros, Water Buffalo, Swamp Deer, Wild Elephant and a Tiger. The tigers are very rare, for instance a friend of mine who was with us there went to Kaziranga five times before and spent there quite a bit of time, but it was the first time that she saw a tiger there. And despite the fact that the tiger was just a small dot in the binoculars and I couldn't make out much, I still felt connected to the nature. One of the rangers once saw three tigers at the same time. He says it was a miracle.
Here we had a chance to help the mahout to wash his beloved elephant and this was incredible. I feel pity for the poor animals who serve the tourists in places like Goa or Jaipur, but what can you do.
Later we went back to Guwahati and my friends flew away and I remained waiting for my train and went to Brahmaputra's amazing beach to take some pictures of the sunset. The views there are breathtaking.