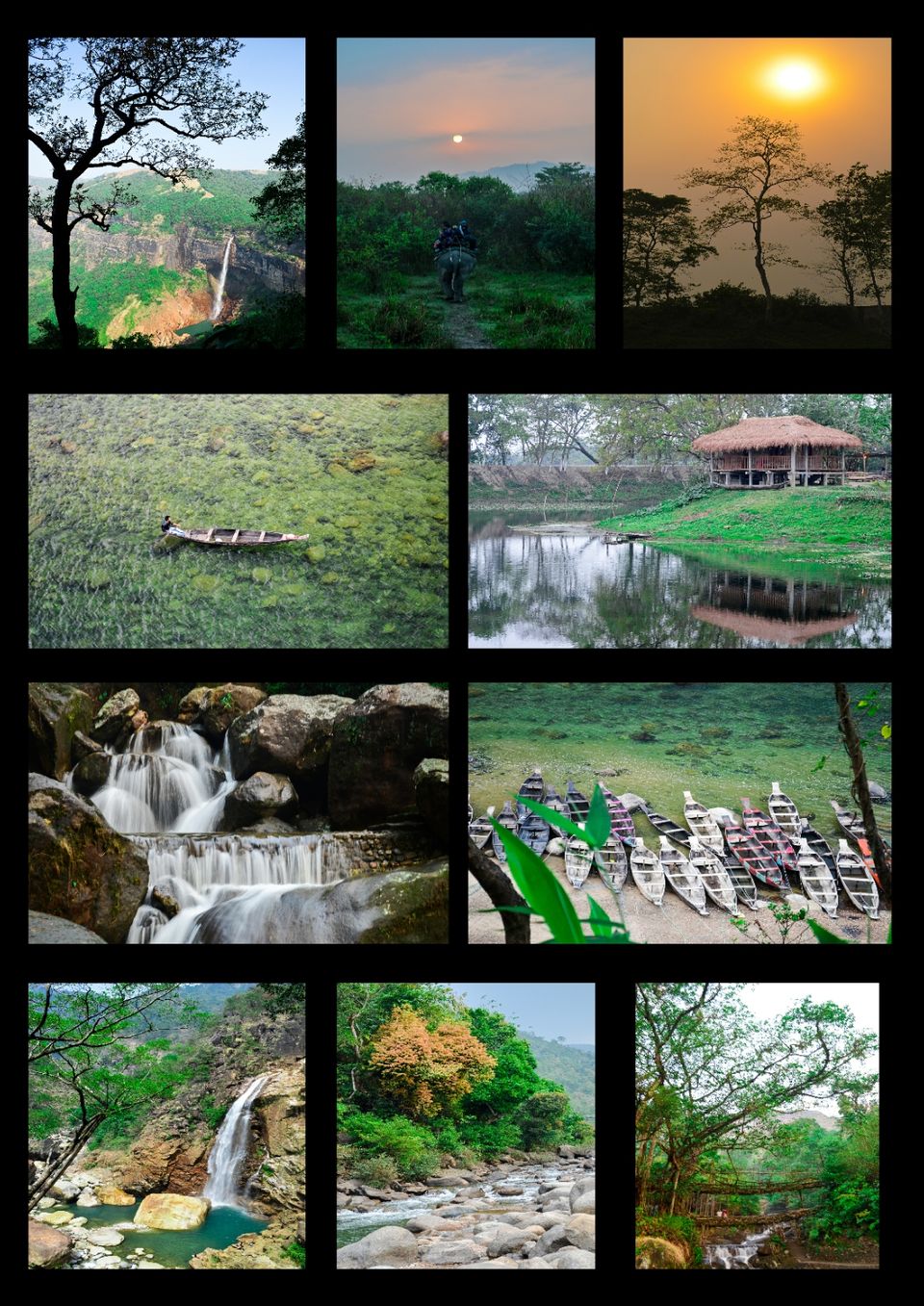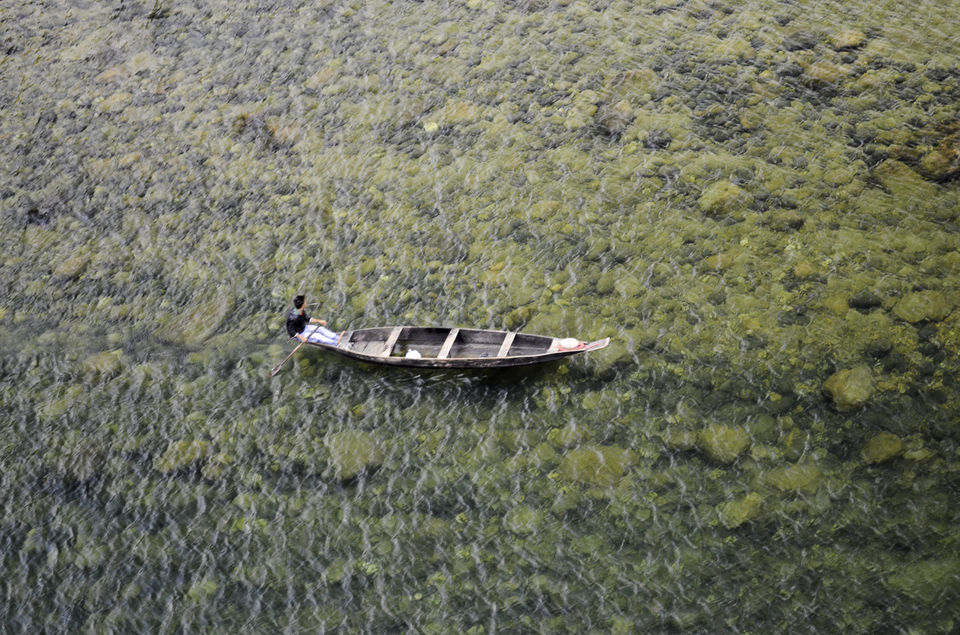 It all started when I saw the flight fare to Guwahati under some offer. 6k return flight to Bangalore was tempting. North East was always in my list and this reduced flight fare provided boost to my wanderlust. Convinced all friends within a day and by evening the tickets were all booked. Yey..!
Finally, March 3rd, we landed in Guwahati. We had nothing much planned for the day apart from visit to few places like Iconic Kamakya temple and the famous Umananda Island or Peacock island as British liked to call it. Hired a taxi to Kamakya temple from Airport. Kamakya temple, the icon of Guwahati, was built in 8th century. Dedicated to Ma Kamakya. Had some food outside the temple and we headed to Railway station. Our actual plan was to drop our luggage at clock room and head to Umananda island and come back at time for our Jorhat train. Unfortunately, We later understood that we can not drop our Bag Packs at railways clock room.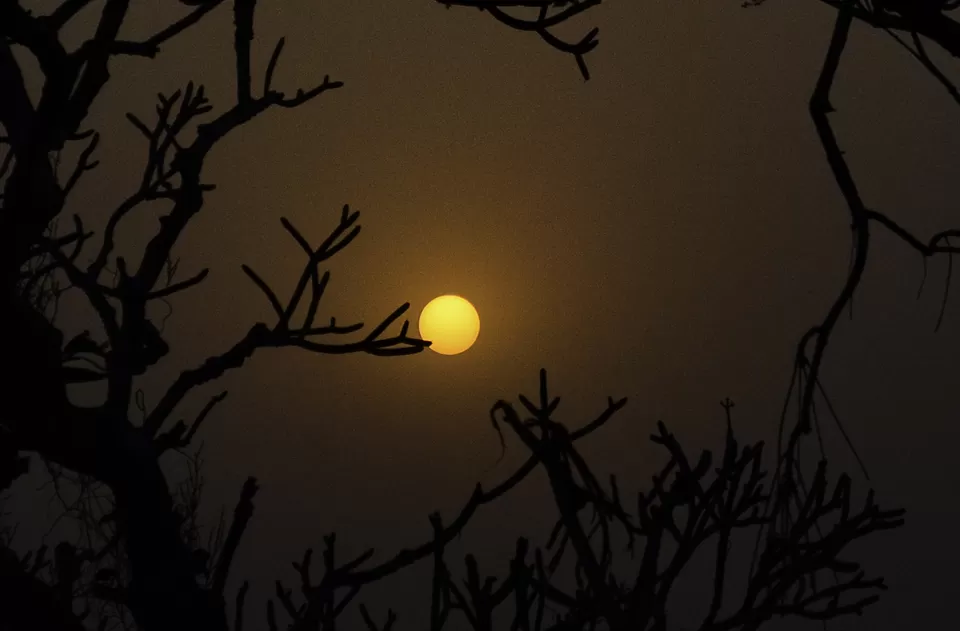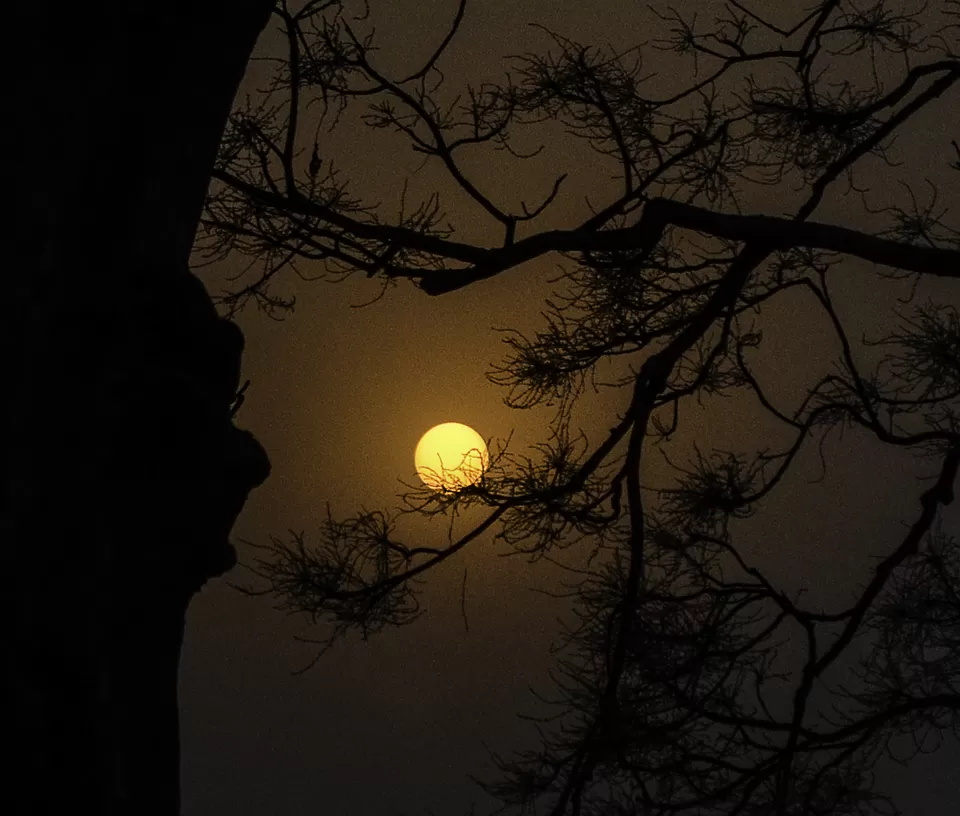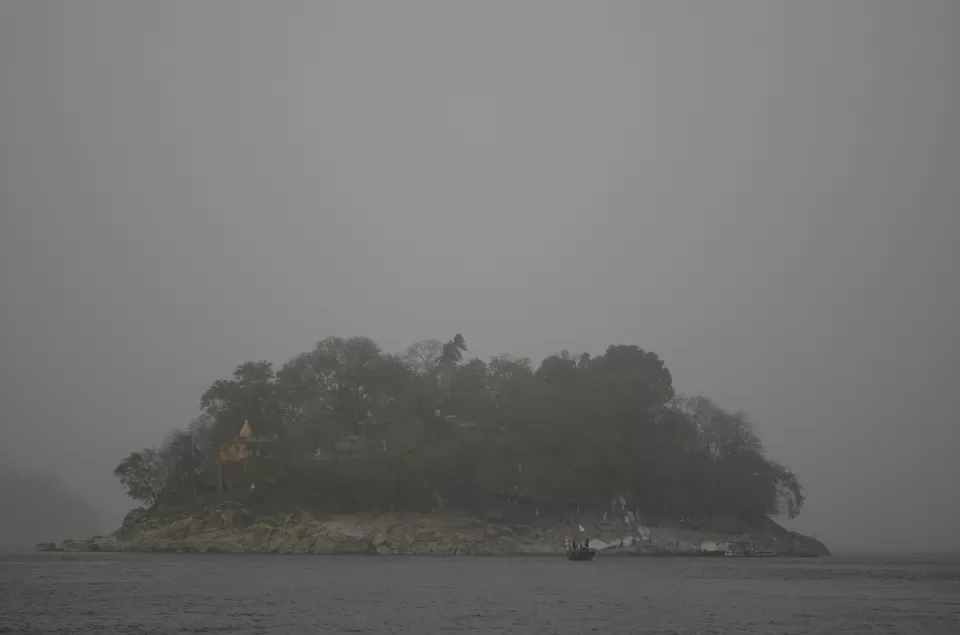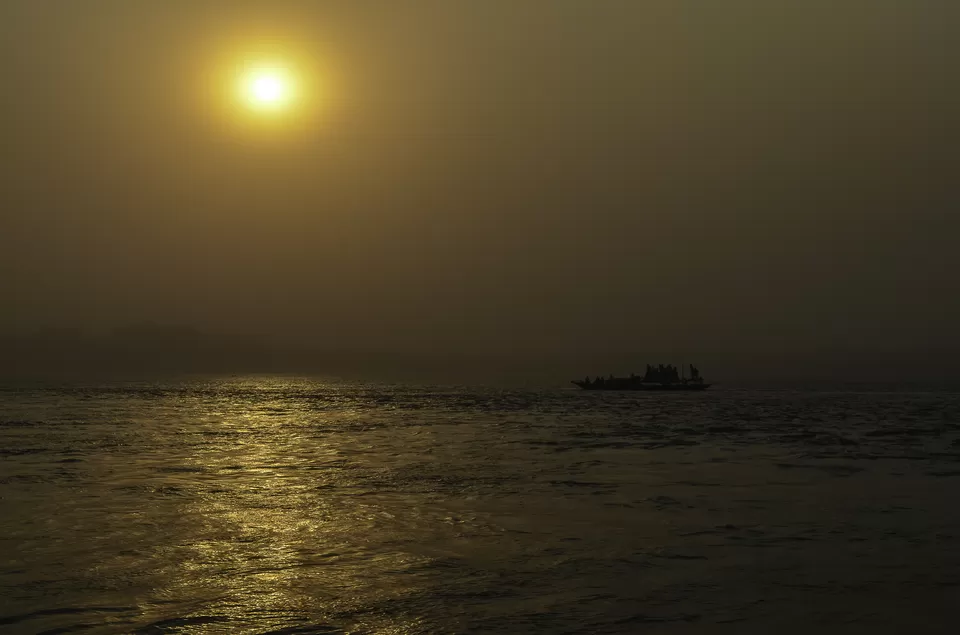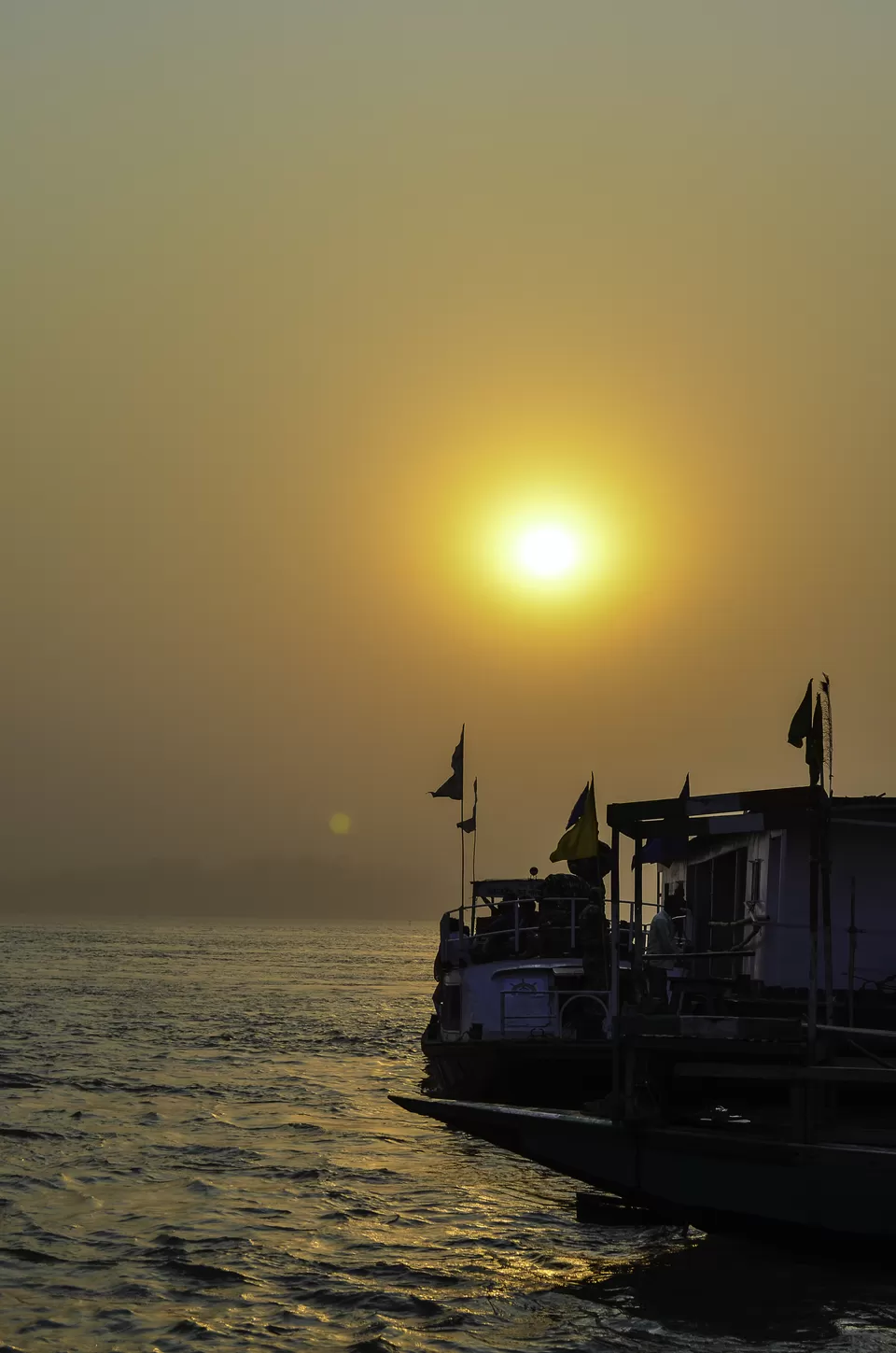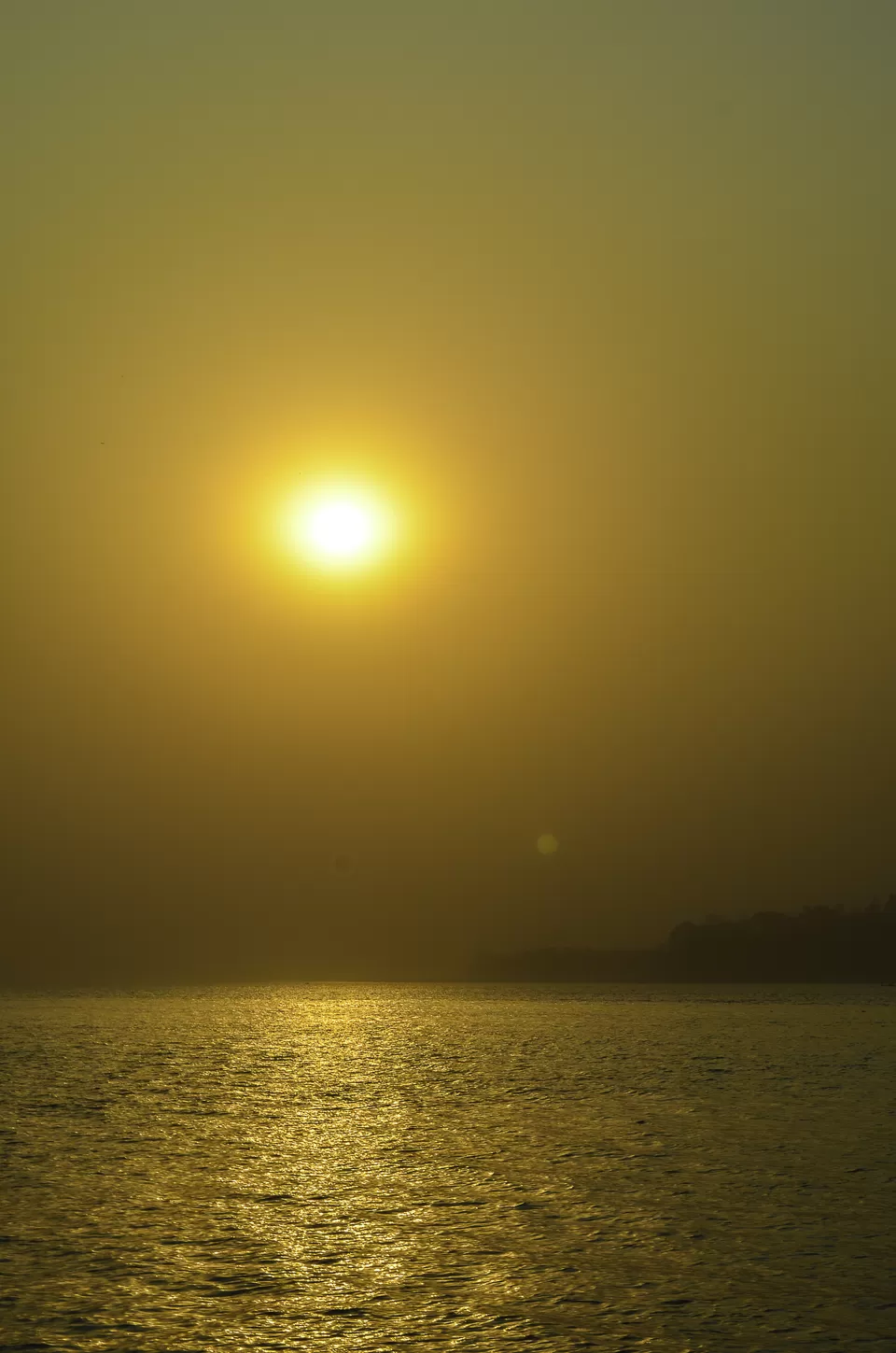 From station, we headed to Ferry place ,hired a ferry and then headed to Umananda island. Ferry was of 30-40 mins and time was just perfect. We got a chance to witness the glimpses of sunset over the majestic Bramhaputra river. It was splendid and treat to ones eyes.
Train to Jorhat was another funny story. We had almost missed our train to Jorhat. It was unusual and never expected our train to joined along with one more train. Finally, Just before the departure, someone of us found out that the train which is halted at platform was actually our train.
We reached Jorhat at around 7 in the morning. An auto guy said he will drop us to Nimati Ghat; Ghat to catch your ferry to Majuli. We somehow adjusted ourselves inside the auto. But, our bad fate(and oucourse of that auto guy), our auto got puncher when we almost reached the Nimati Ghat. We managed to walk rest of our way to Nimati ghat.
After spending around two hours in the ferry, we finally reached Kamalambari ferry ghat of Majuli. We had a booking at Ygdrasill Bamboo Cottage. Hired a cab and reached this beautiful cottage. Majuli, the largest river island in the world, is very well known for its Satras. Its been recently given the place of district, is only island district in the India.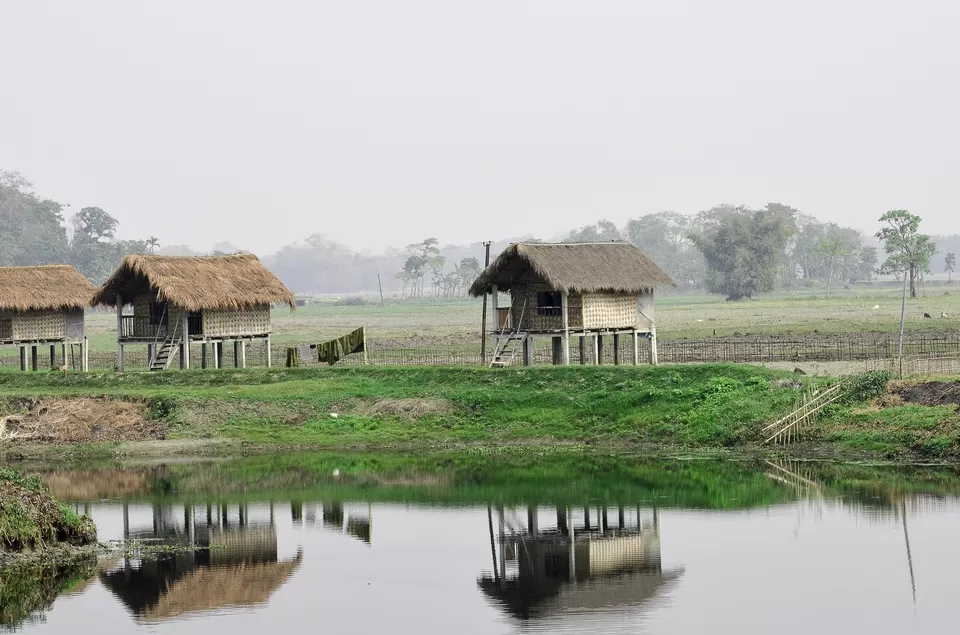 We hired a same cab to get us around for Majuli sigteseeing. We first paid our visit to Natun Samaguri Satra. Satra,famous for its Mask making culture. Got a chance to learn about how they make different masks which mainly used at drama and other shows at Majuli, especially during the times of Ras Leela, the annual fest of the island.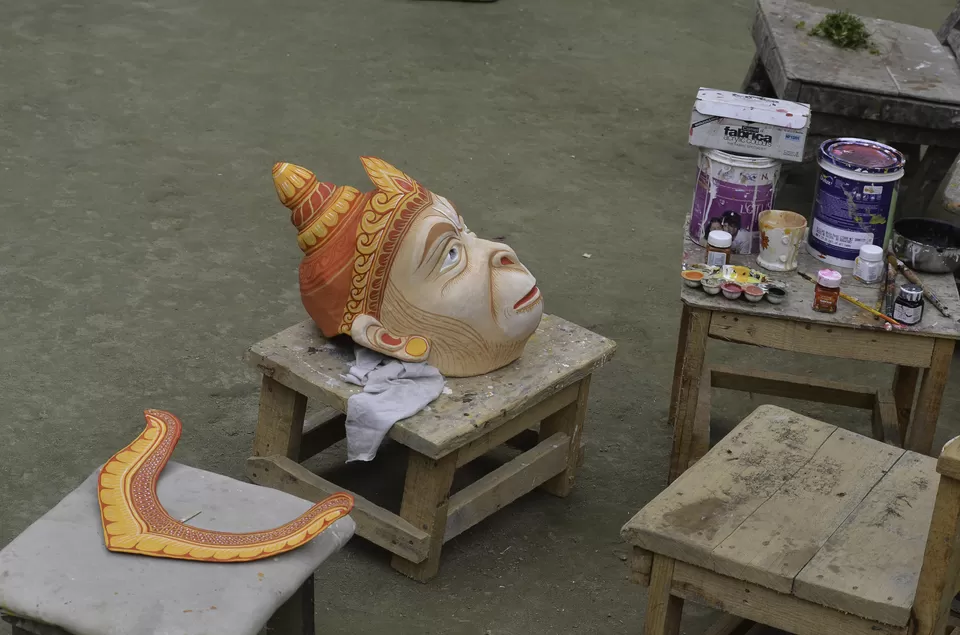 After visiting few other satras, we decided to go to few nearby tribal villages. In the afternoon we Spent our time visiting a nearby village after that to a sun set point.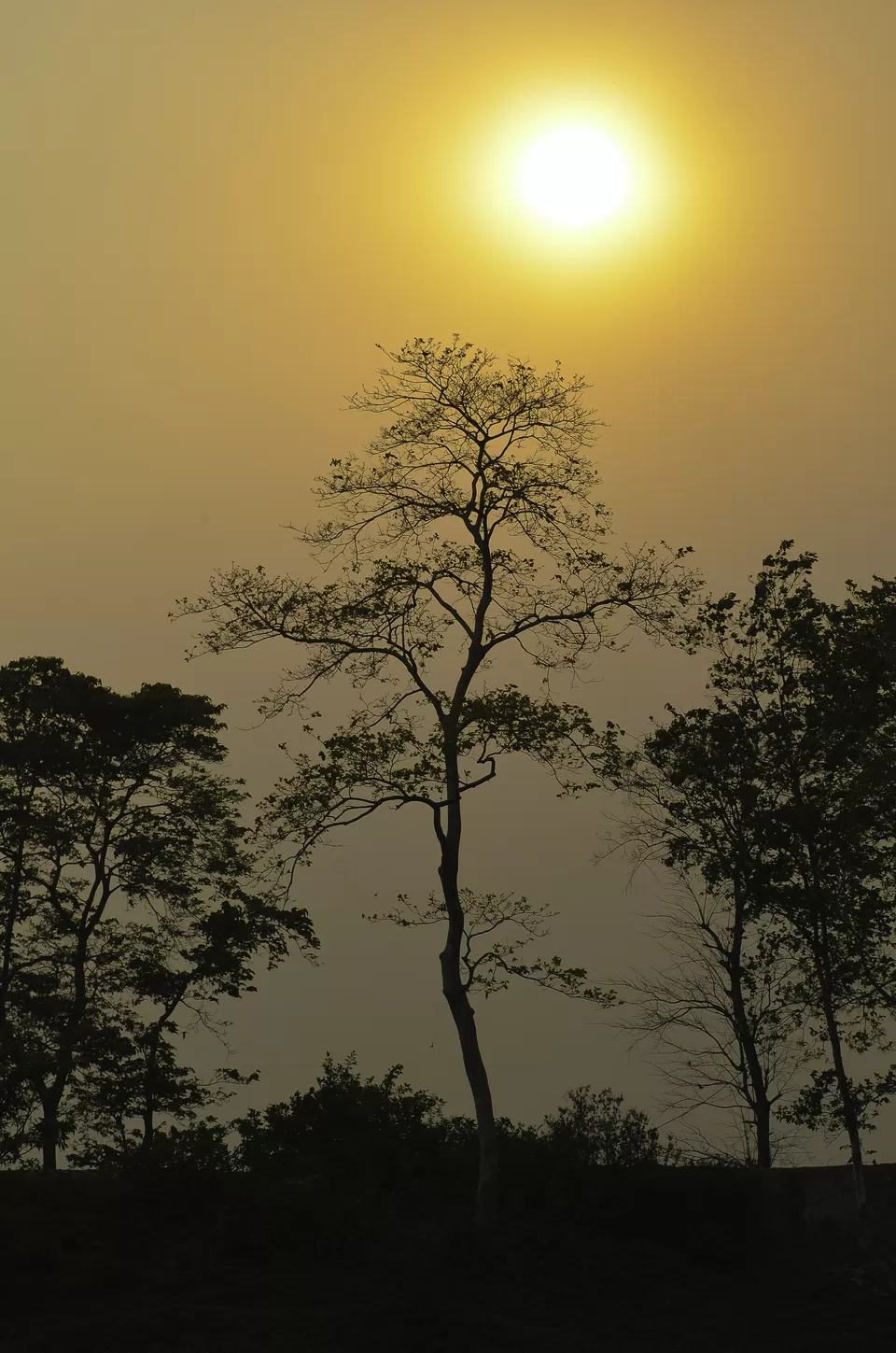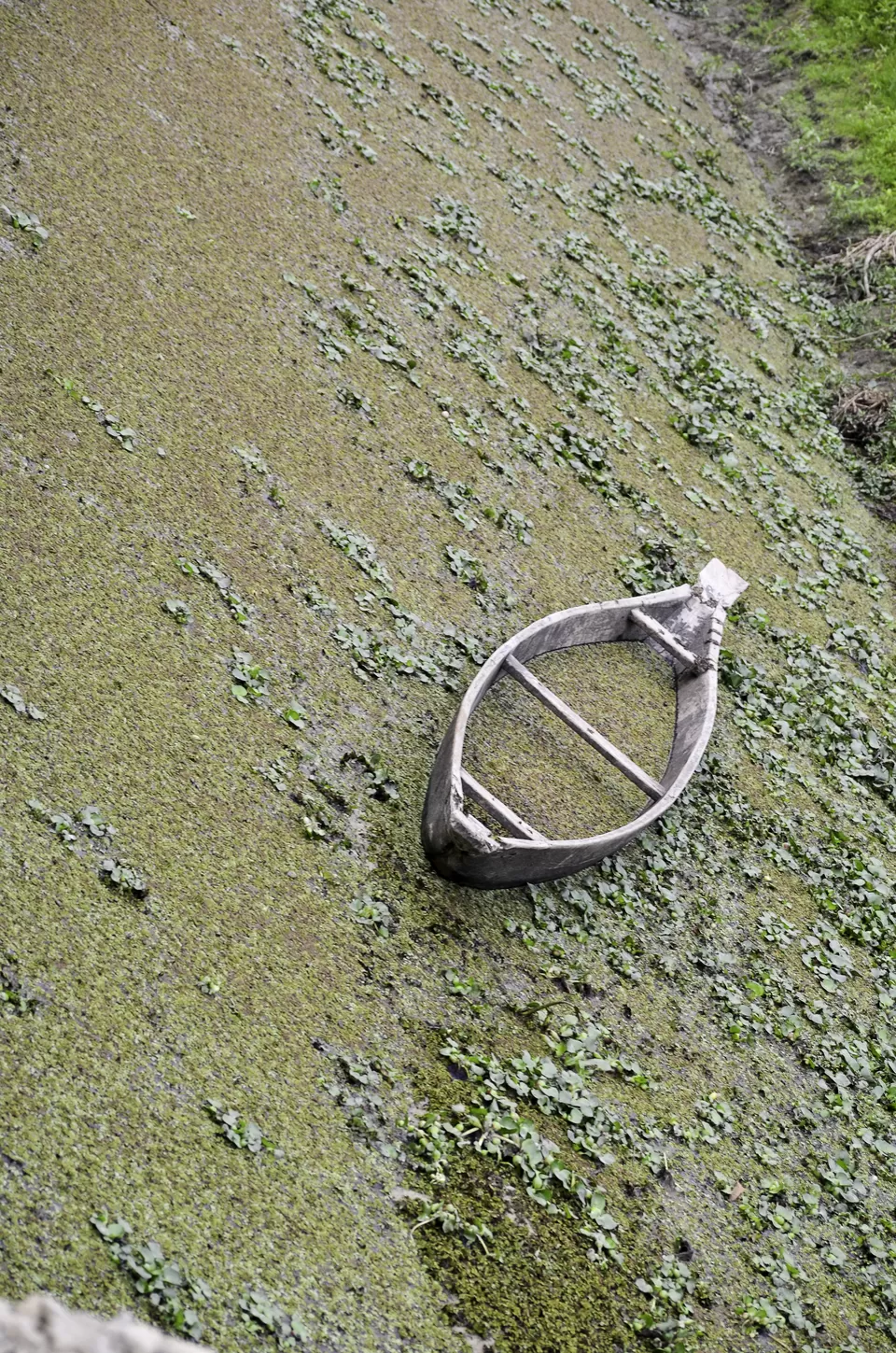 We came back to our cottage and decided to rest for the day. Had a delicious food at cottage.
Day starts early at this part of india. It was like a bright day at around 6 in the morning. Went for a short walk in the nearby farm. Farmers were all ploughing the field.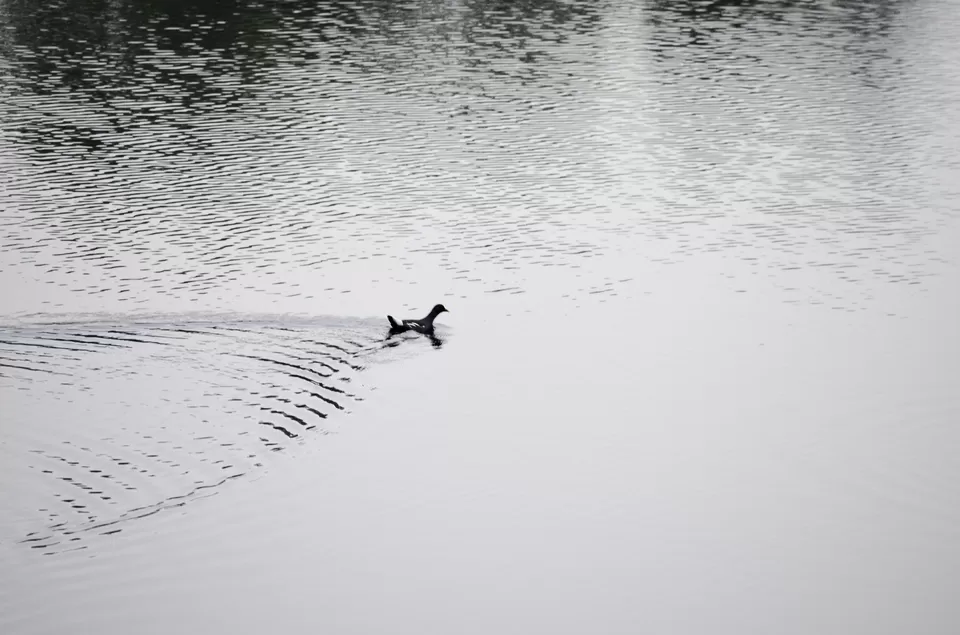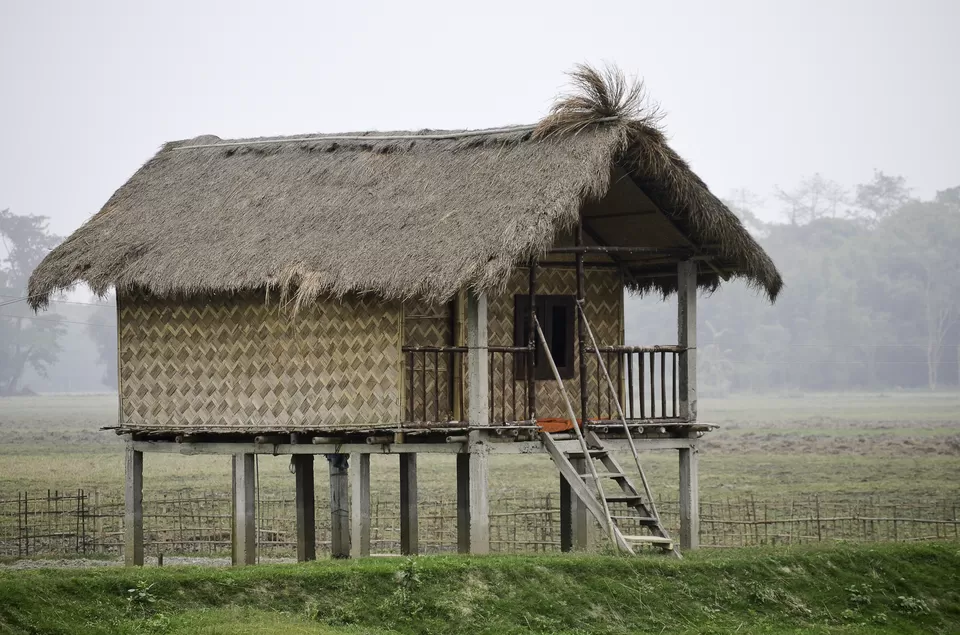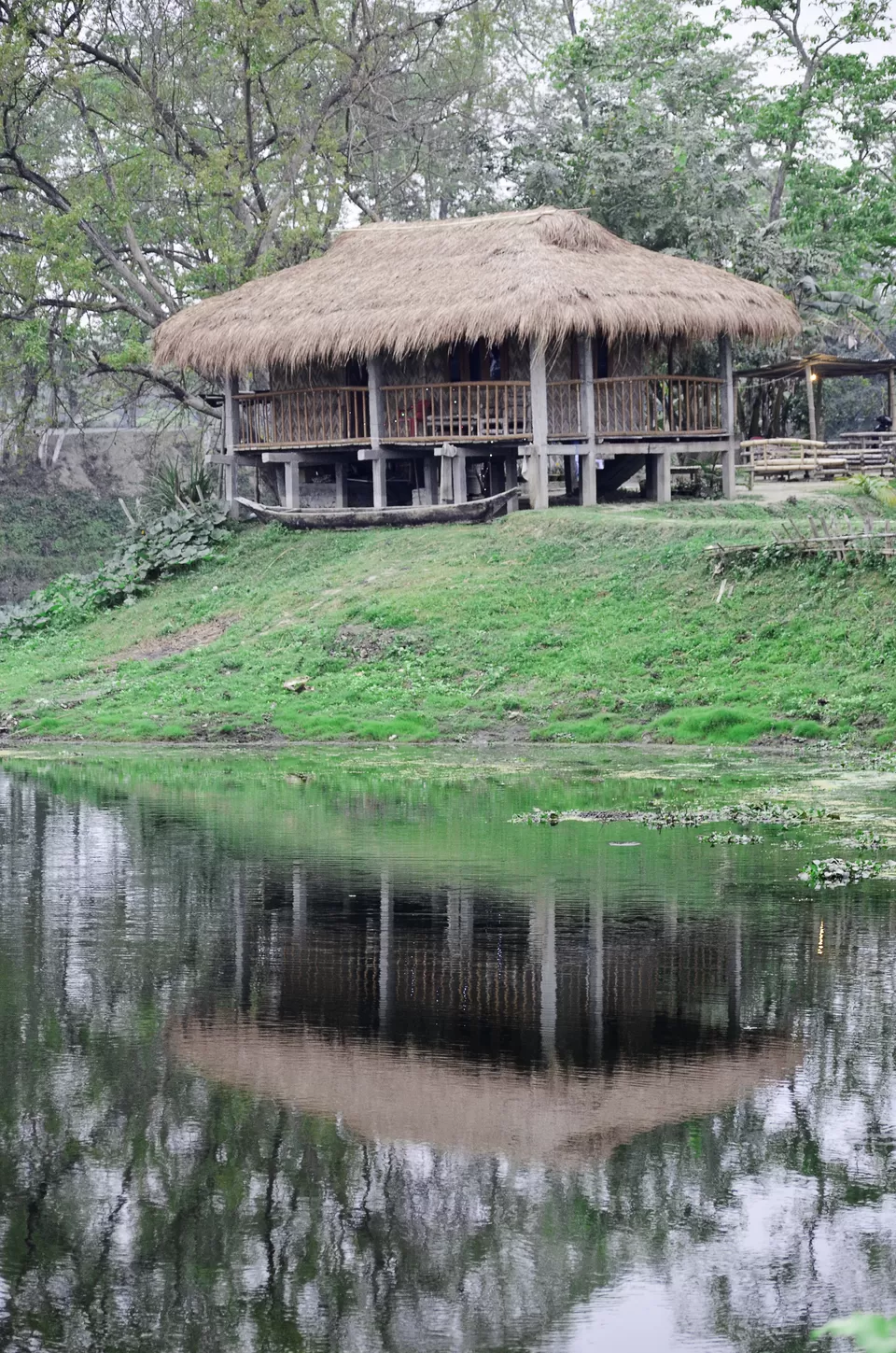 We had to return back to Jorhat. First ferry to Jorhat from Majuli is at 10.30 AM. We reached Ghat on time.
We had our lunch at Jorhat and then we started our Journey towards Kaziranga. It was 5PM when we reached Kaziranga. We had our reservations at Alohi ghar guest house. It was a Decent B&B place near Orchid park. The owner also arranged our Elephant safari, next morning.
Day started with early morning elephant ride at Kaziranga National park. Elephant safari in Kaziranga was one good experience. Kaziranga was all dried up and waiting for a good rain. We were lucky enough to get a close look at so many Great one horned Rhinos. Kaziranga is home for around 47 different species of mammals and around 350 species of birds.
After that one hour safari, We came back to homestay. We had plans to go to Cherrapunji from Kaziranga. We got a bus to Guwahati. We got down at Jorabat and hired a taxi to Shillong. From shillong, we got our friendly Taxi driver Budeng, who also was our guide/cab guy for next two days.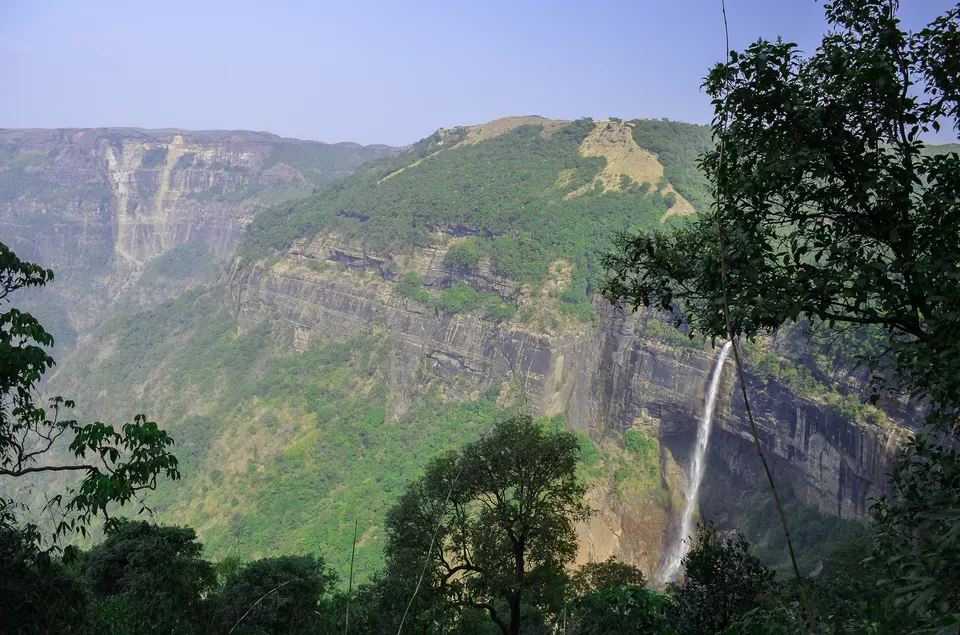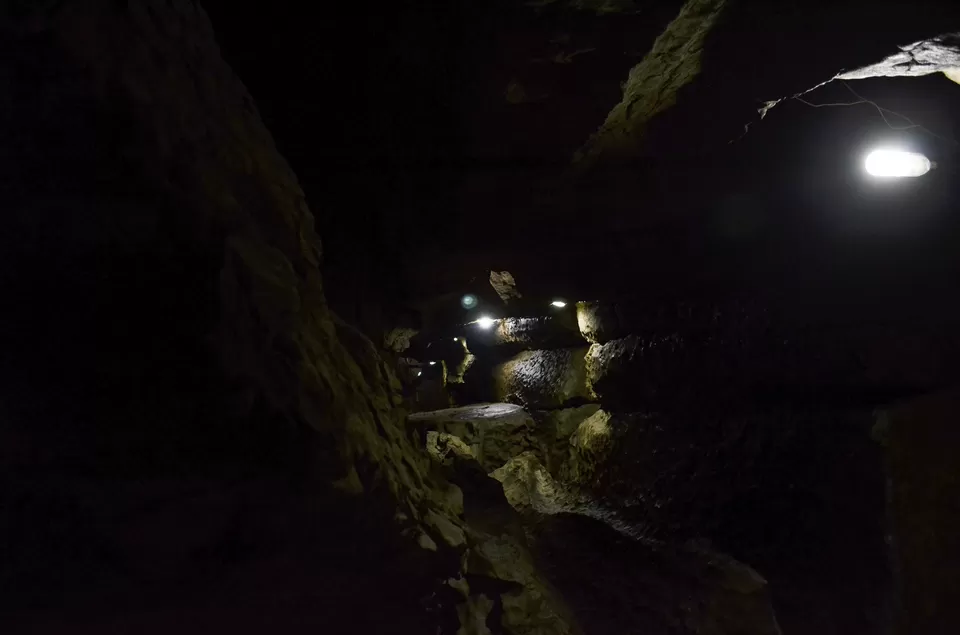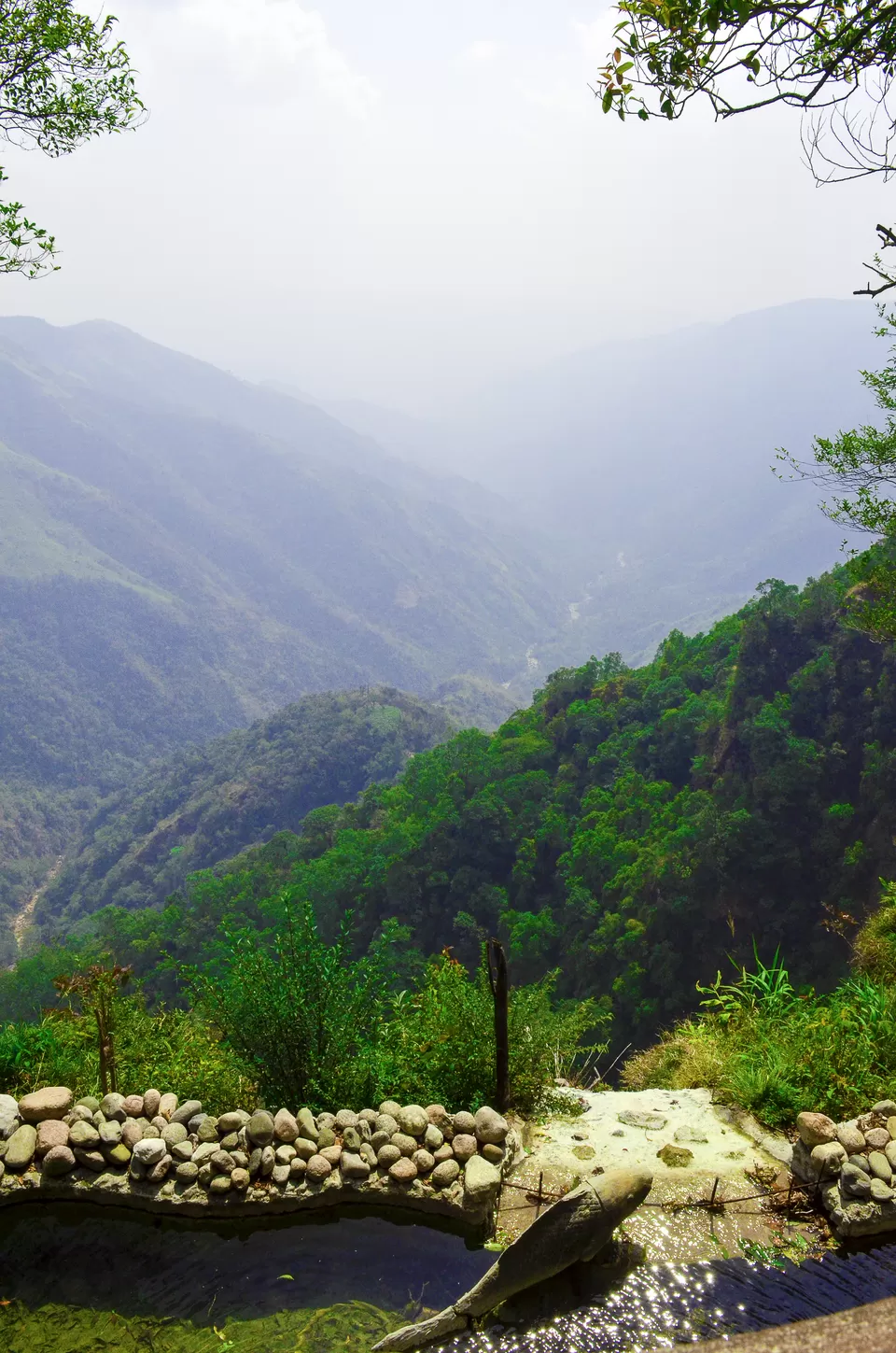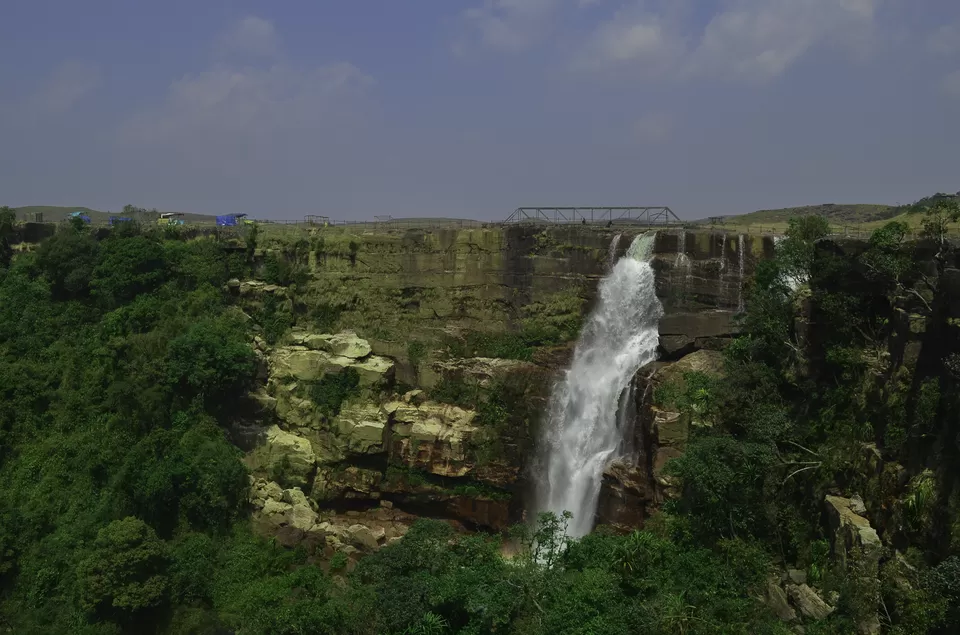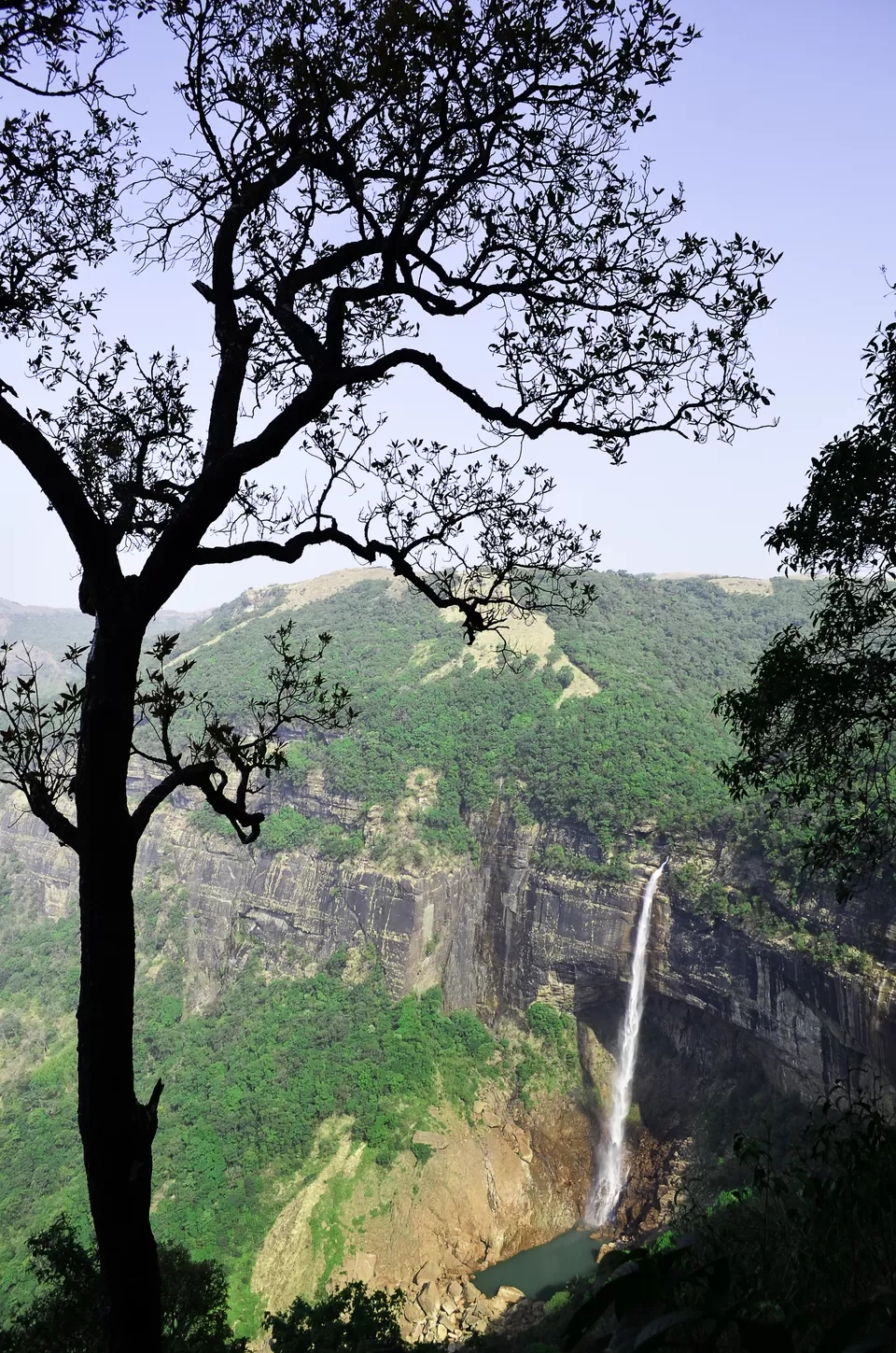 Today was completely dedication for Cherrapunjee sightseeing. Budeng was on time. Our first stop was Nohkalikai falls. The largest single drop falls in the country. The view of the valley and ofcourse the falls was splendid. Probably we were the first to visit the falls that day and it was all calm and beautiful. We also had our breakfast at the shop near the falls.
Our next stop was Dain-Thlen Falls. Cherrapunji is rightly called land of waterfalls. Best Part is in most of the waterfalls, you will be on the top of waterfalls. After Dain-Thlen We headed to Arwah caves. Not everyone takes you to this beautiful cave. Very beautiful and has fossils of some creatures. We have to walk some 300 mtr to this cave from entry point. Walk to this cave is also one good experience.
We stopped for lunch at Orange Roots restaurant. One of the best Veg-only restaurant in Cherrapunjee.
After lunch we went to Wah-Kaba falls. You will visit so many falls when you are cherrapunjee that you will get bored of the falls. ;)
After Wah-Kaba, we went to Mawsmai caves. And After that to seven sister waterfalls. There was no much water in the falls and Im sure the view will be beautiful after a couple of rains.
That was end of the day and we headed back to our stay.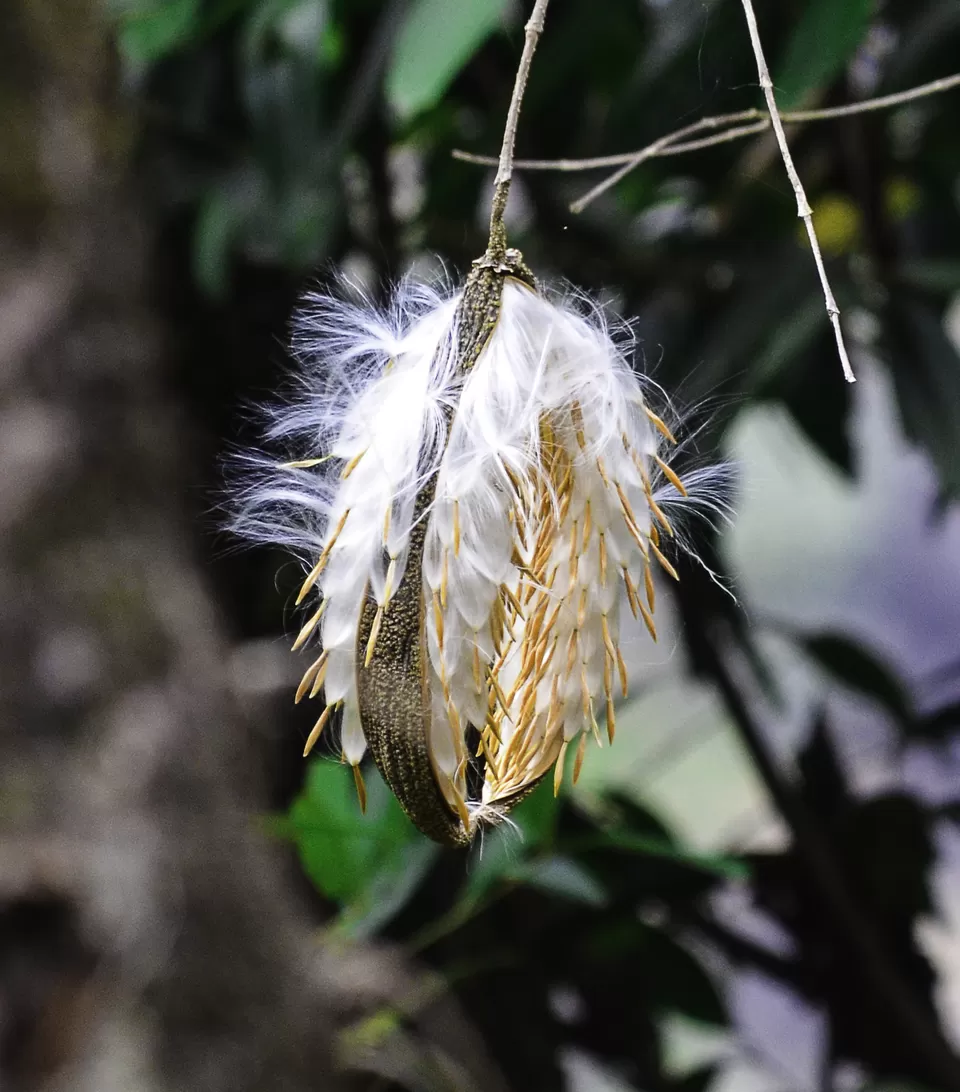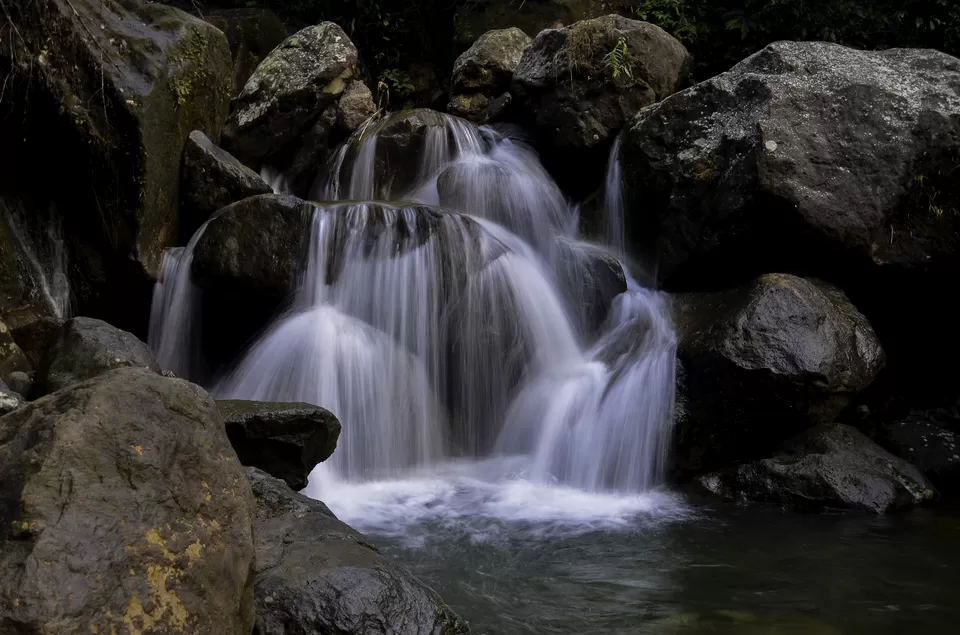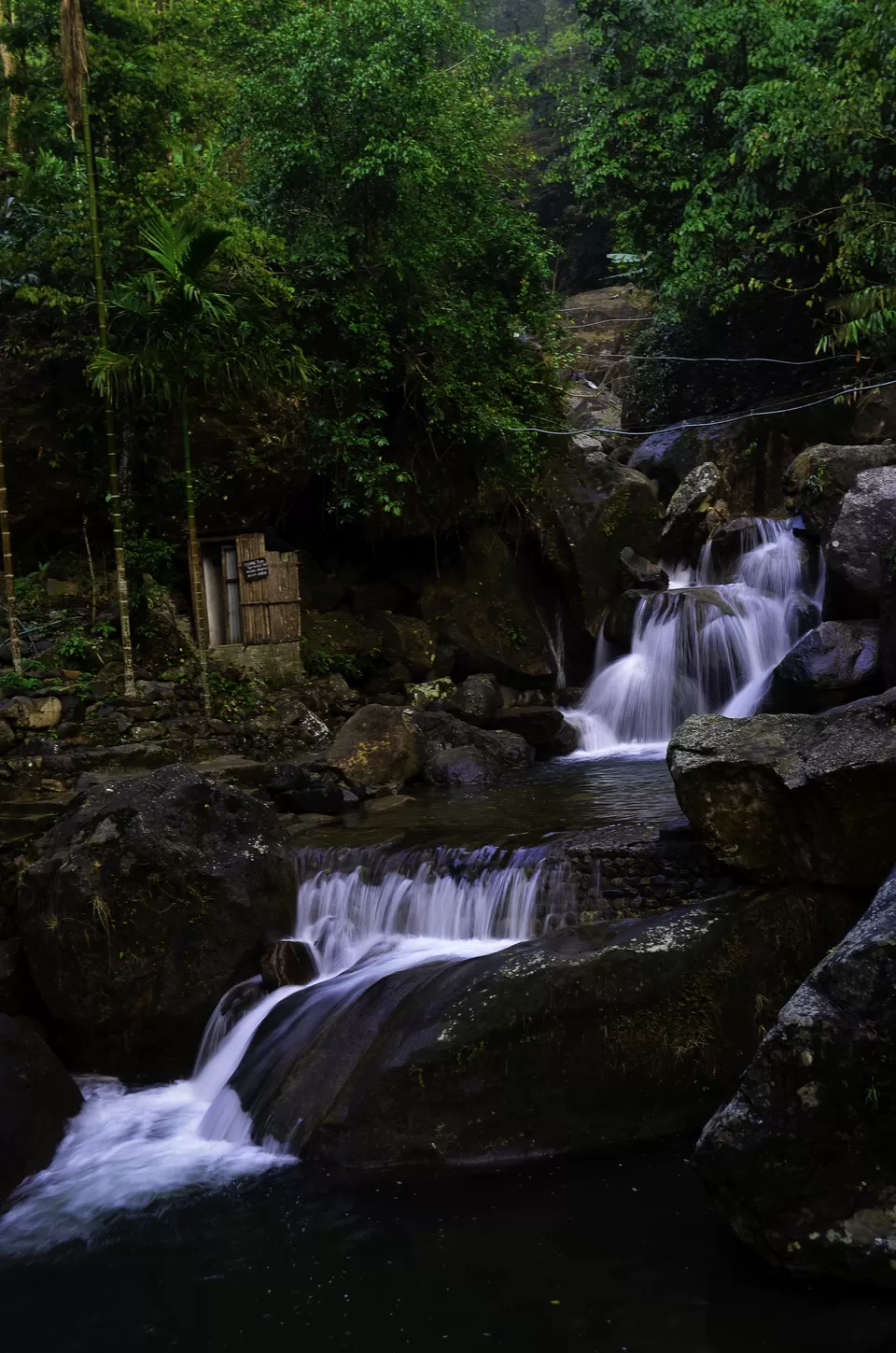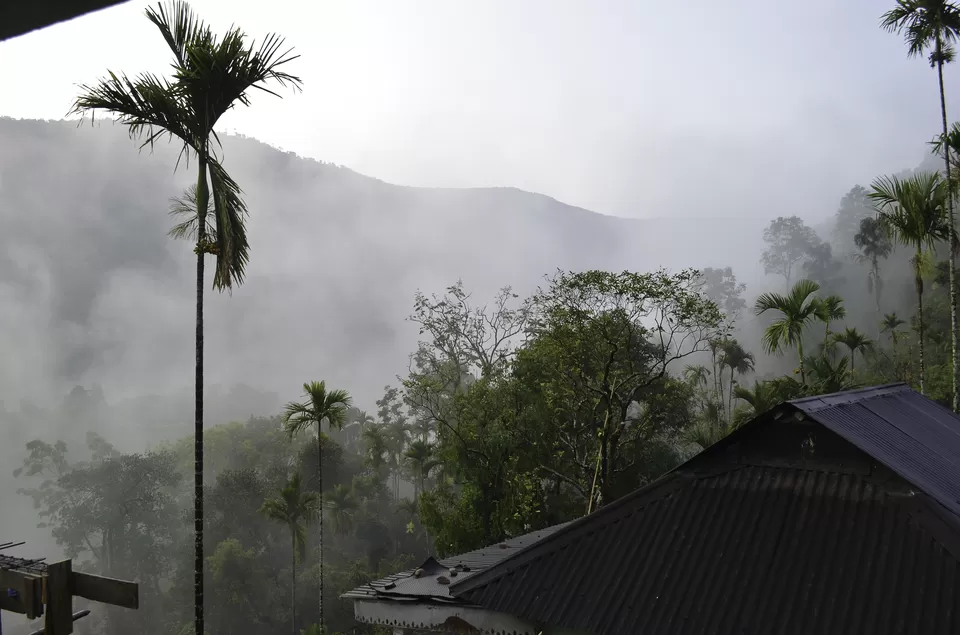 Today, we headed to famous living double decker root bridge. The road to which was not easy. From Cherrapunjee, we have to travel some 18Km to Tyrna village, from where you will get steps to descend to this beautiful village. Nongriat. They say there are 3000 steps in total. It was a beautiful descend. On the way you will also get Single root bridge. We spent some time in Single root bridge. It was around 8.30 when we reached Serene homestay. Had our breakfast at homestay and started our trek towards Rainbow waterfalls. I had never seen Govt scheme getting implemented so good in any part of country. All the steps to village and the way to Rainbow falls were constructed under NREGA scheme. It was all maintained so well. Rainbow falls is another 1 hour trek from the Serene homestay. There are 2-3 homestays in Nongriat village, Serene is famous among the travelers. You will be in dense forest throughout your stay here. You will have to cross so many hanging bridges and root bridges on your way to village as well as falls.
We finally reached falls at 11AM. Oh, I'll go out of words to explain the beauty of the falls. Let photos describe the beauty of this falls. I'm sure none of the pics could give justice to beauty that we actually saw there.
We returned back at lunch time and spent few time at double decker root bridge. We were lucky to witness the rains of Cherrapunjee. It started raining at around 5 in the evening. It continued for another 4 5 hours and then after a short break, the whole night. The whole landscape had chnaged when we woke up in the morning. Water was jumping from all the cliffs and its like 360* view of waterfalls. We were literally in the clouds.
We started climbing up at 8 in the morning. It was 9 when we reached Tryna village in the top. Again, we had asked Budeng to drop us to Dawki the same day.
Stopped at Orange roots again for breakfast.
Our next stop was Mawkdok for Zip lining. Mawkdok bridge is famous for the view of the valley. Now you can also have adrenaline rush by zip lining in the valley. It was one good experience .
We reached shnongpdeng village at 2 in the afternoon. After a quick enquire here and there, we got ourselves a camping location and tents and other camping accessories. The Umngot river in Shnongpdeng is beautiful and famous for you the crystal clear water. rest of the day we spent by playing in that crystal clear water. After dinner we lit up camp fire near the river.
Next morning we had a boating in the Umngot river. It was calm and silence all around. We were in paradise.
After the boating, we packed our stuff and headed towards Shillong. Reached Shillong by evening. After a short walk in the streets, we came back to hotel and rested.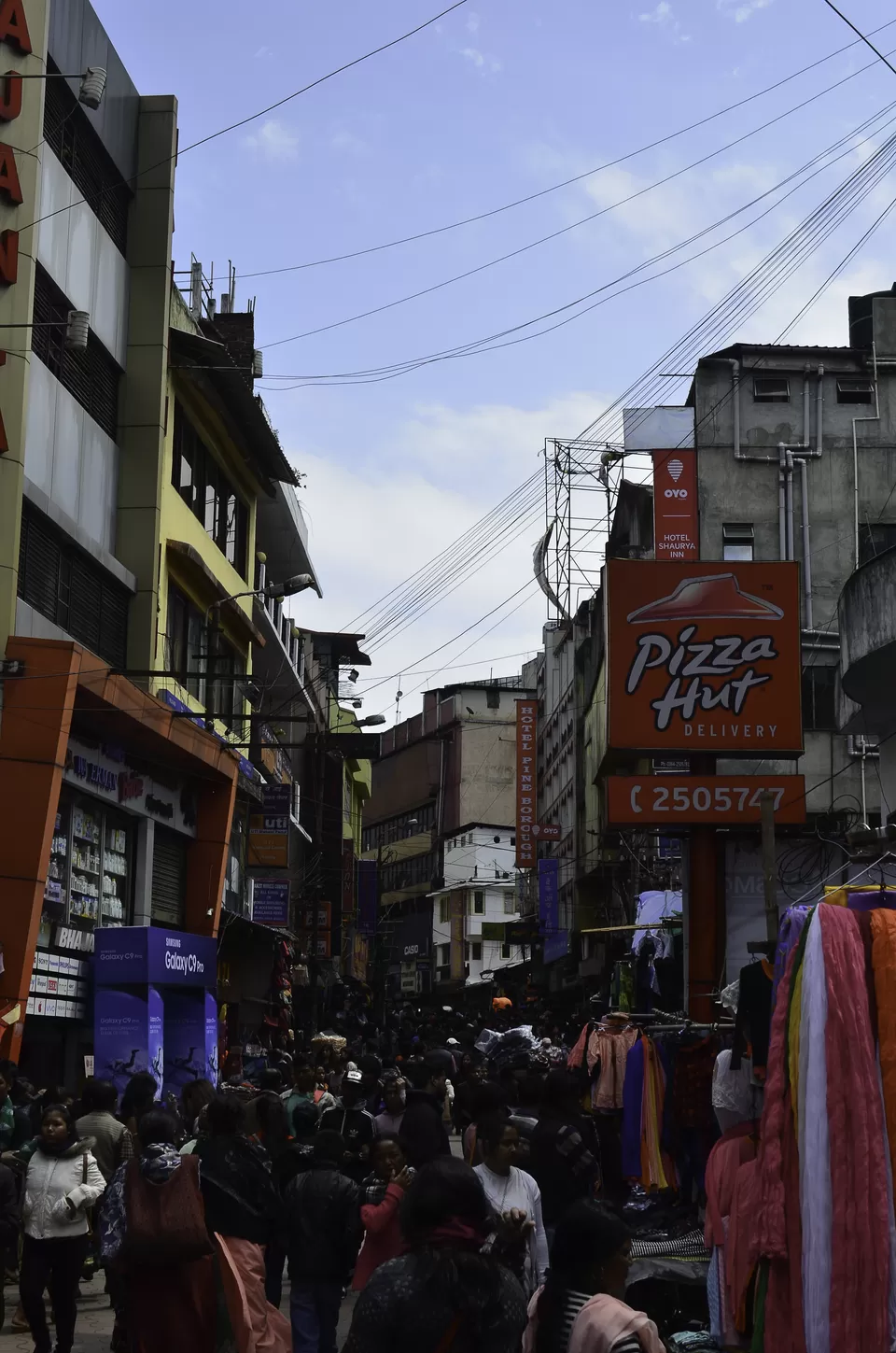 Next day morning we went to famous Police Bazzar of Shillong for shopping. After spending some time shopping stuffs, we also visited wards lake of shillong.
We started our journey back to Guwahati later that day. Stopped near Umiam lake,which is situated out side Shillong on the way to Guwahati, for few pics.
It was evening when we reached Guwahati. Rested that day after a good dinner.
It was the final day of the trip . Return flight was at 2 PM in the afternoon. Reached Bangalore back at 6 in the evening. It was a memorable trip.
Frequent Searches Leading To This Page:-
north east india tour packages from bangalore, north east tour packages form bangalore with trekking, north east india tour packages from bangalore with airfare, north east india tour packages, itinerary for north east india