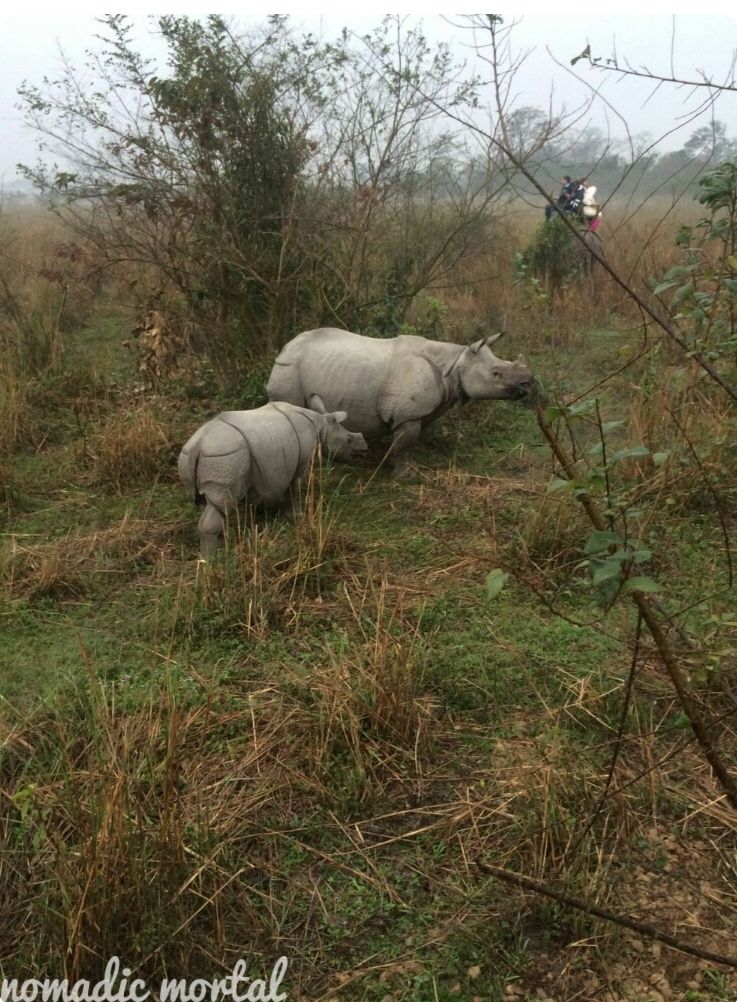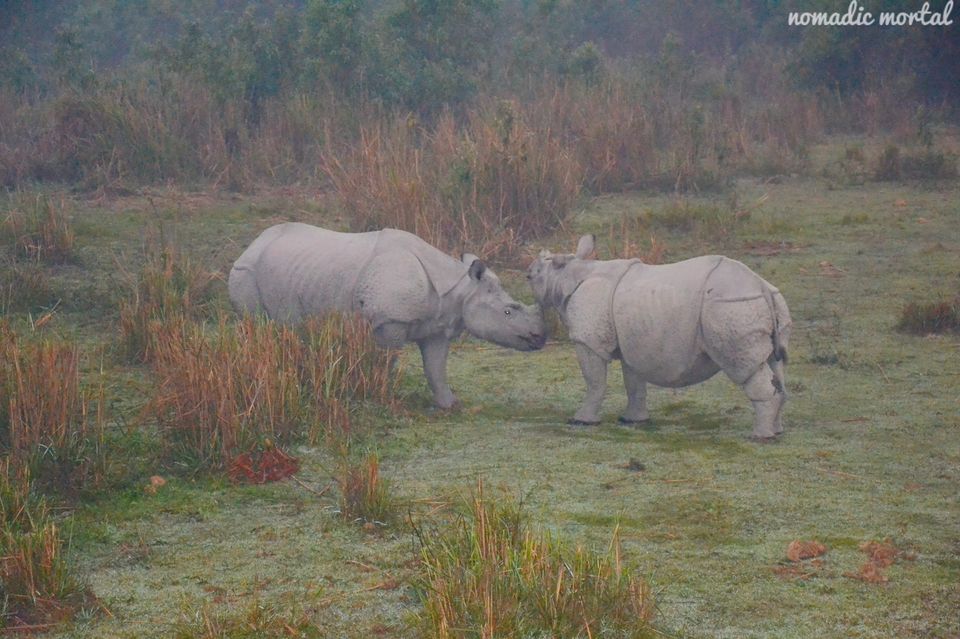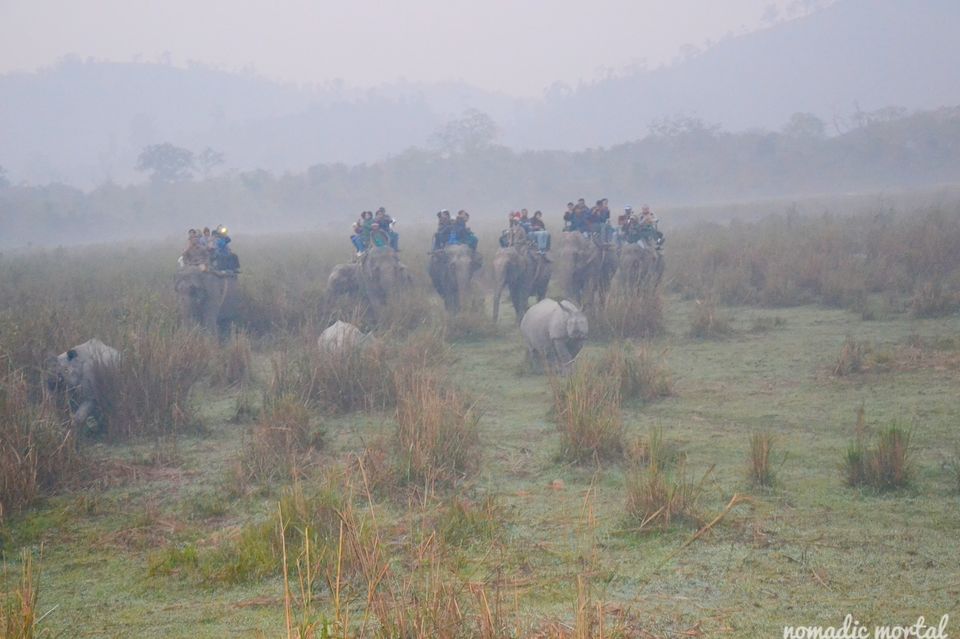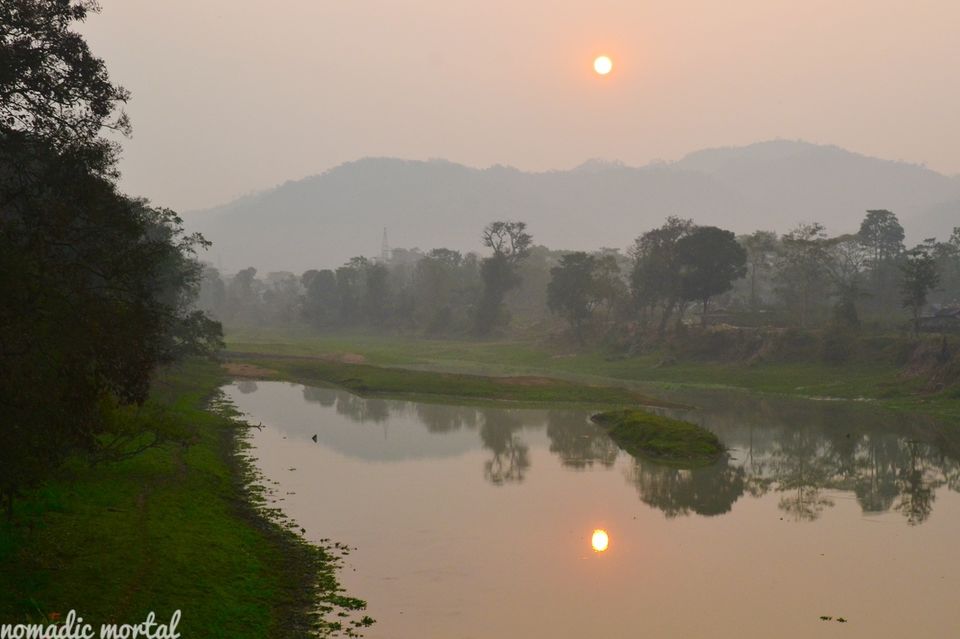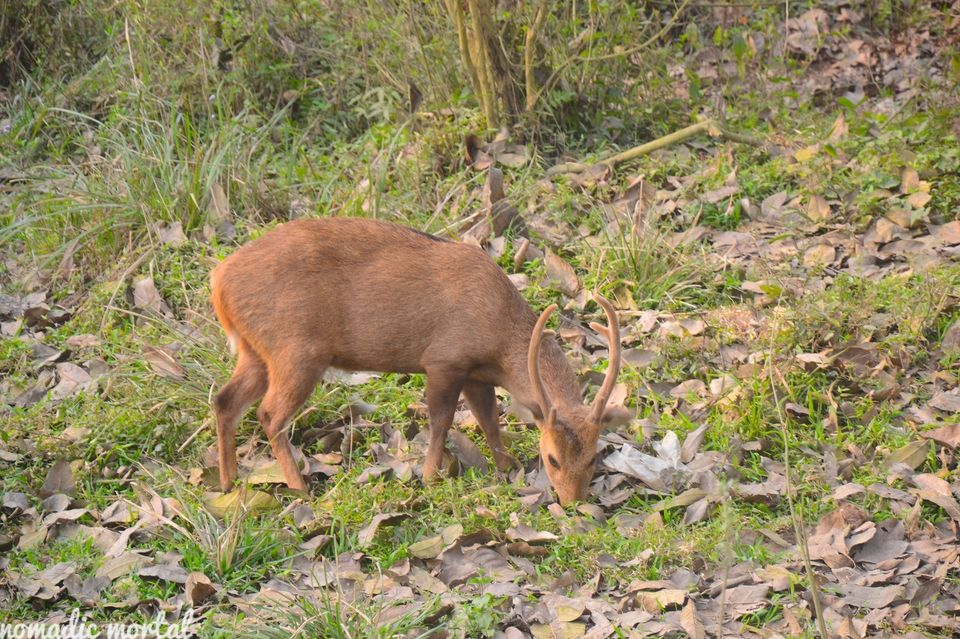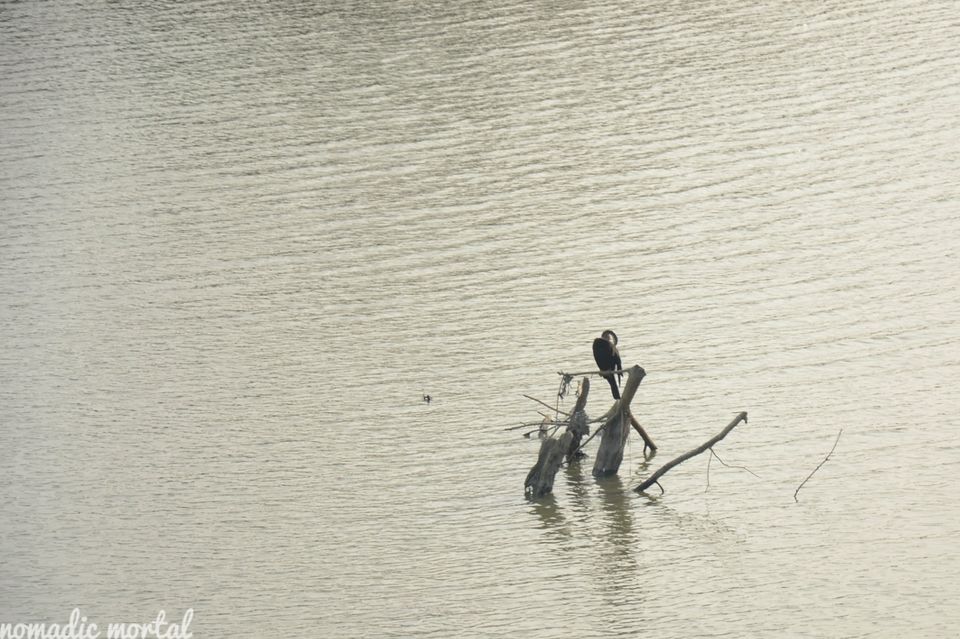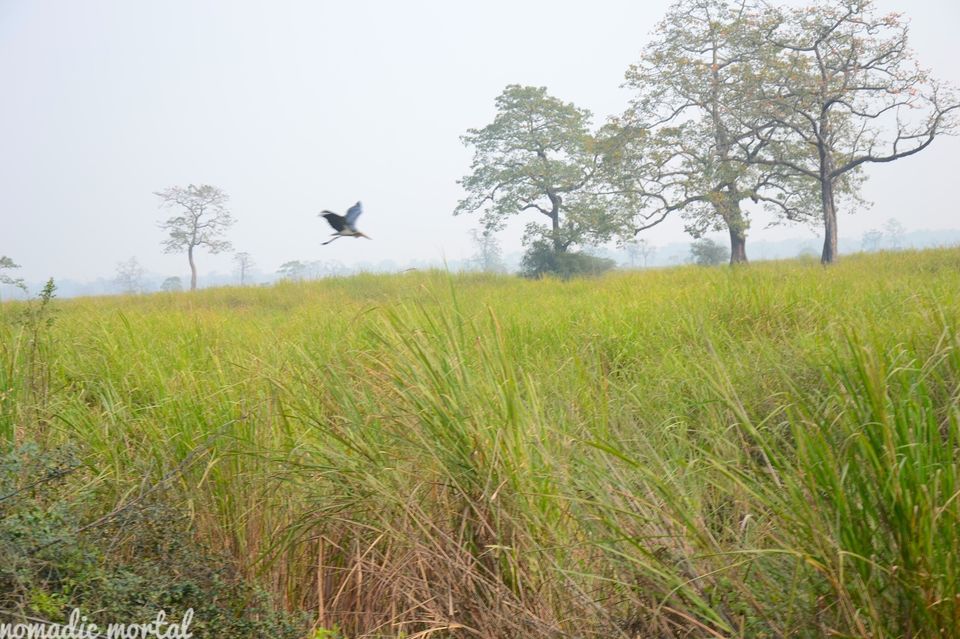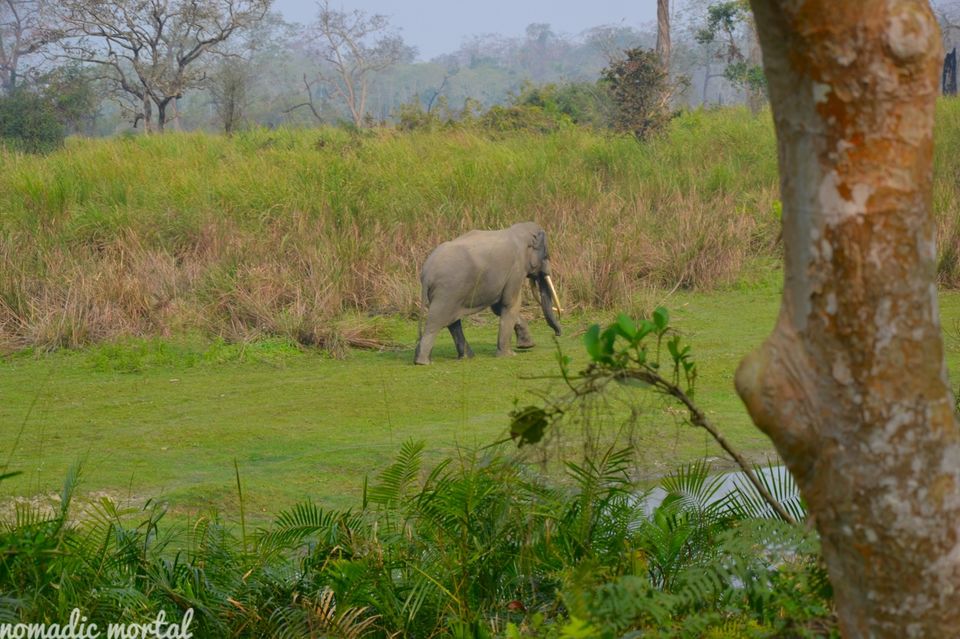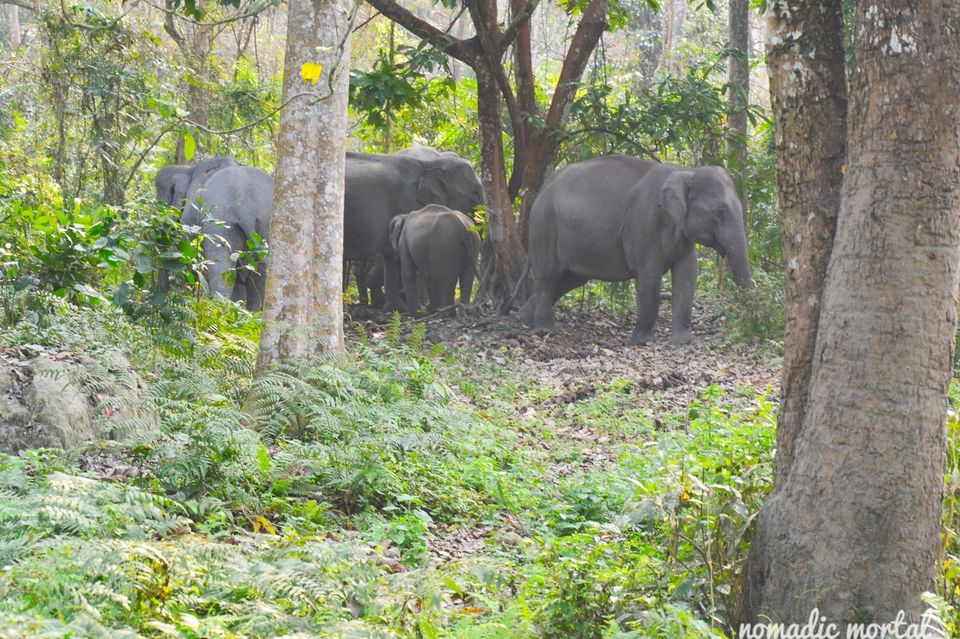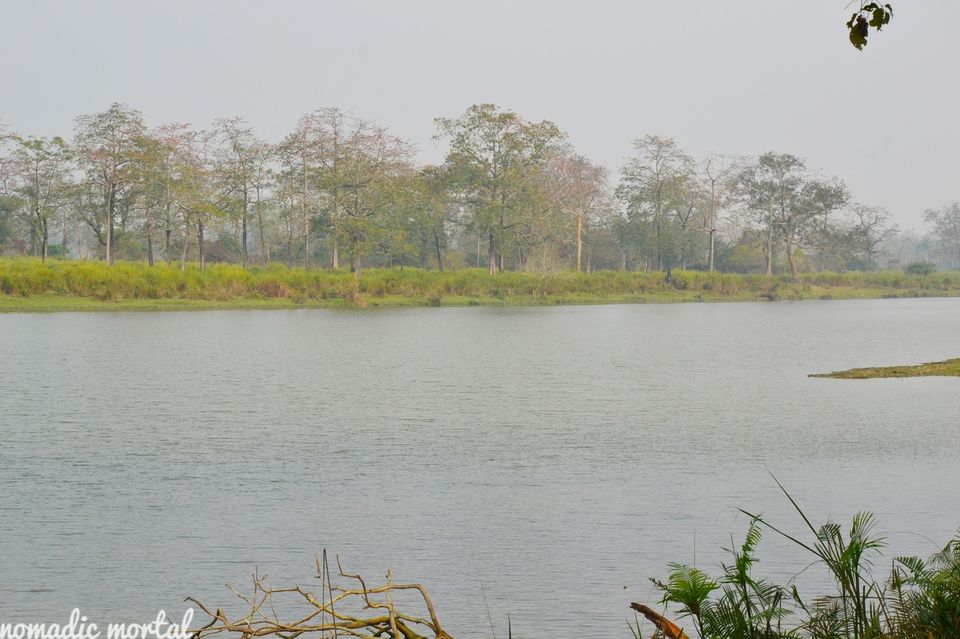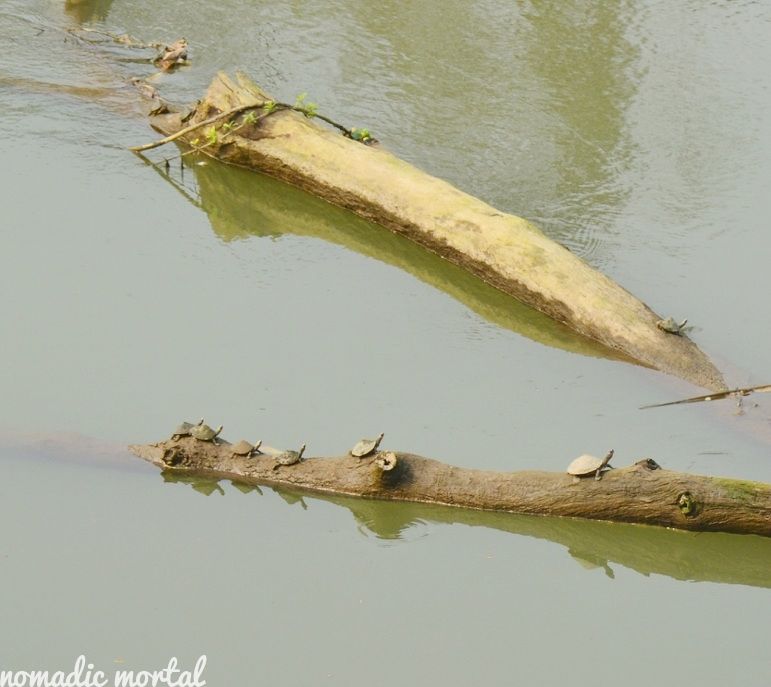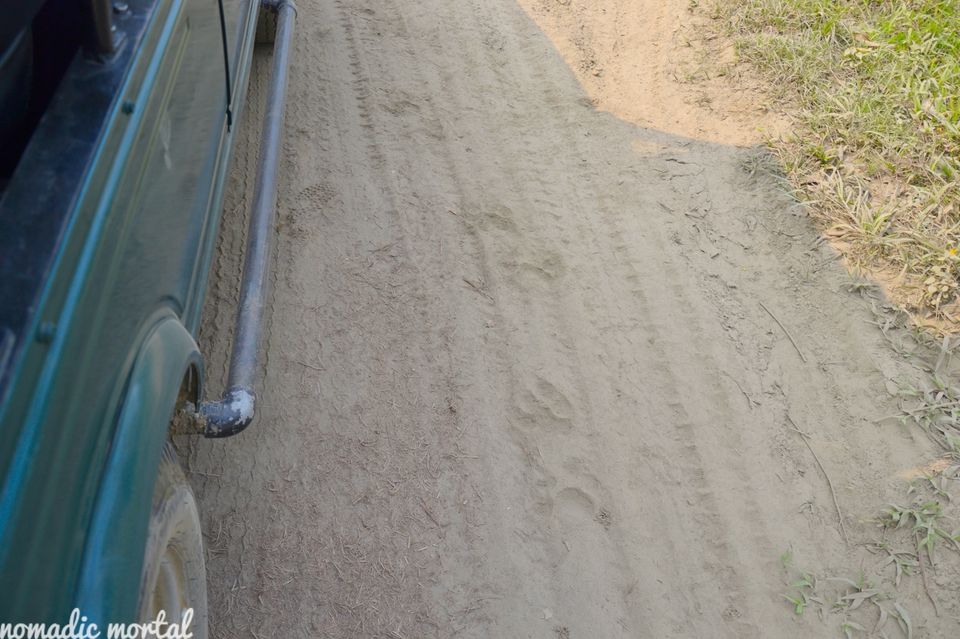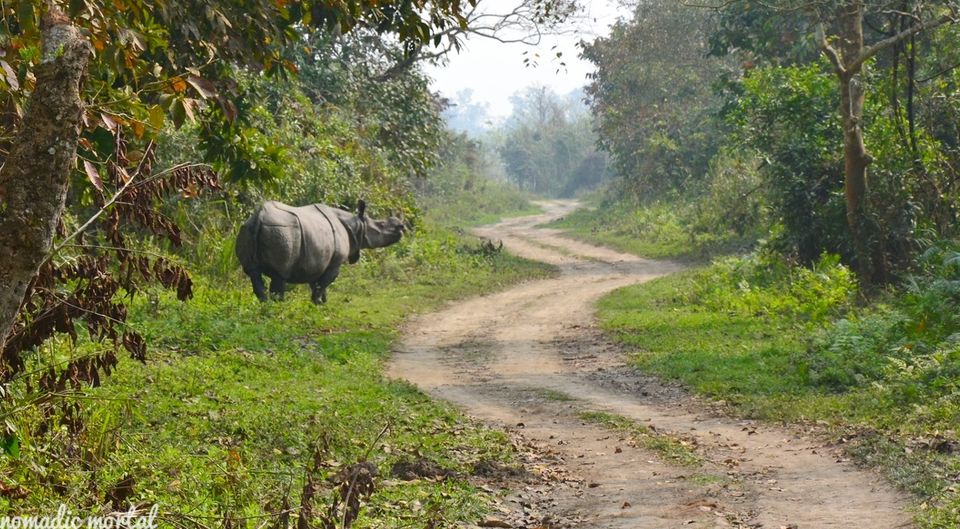 What do you do when your best friend is getting married? Get excited and go shopping.... Now what do you do when your best friend is a Bengali? Day dream about the food and the sweets at the wedding... Then again what do you do when she is a Bengali from Assam? *packs bags and leaves*
Lol.. This was exactly what I did.!
A conversation I had with a friend:
*Before the trip* Me: I'm going to Assam and Meghalaya. I'm super excited. He: Great! Have fun.
*After returning from the trip* He: So, how was Kashmir? Me: I didn't go to Kashmir. I went to the North East. He: Where is that? Me: Facepalm
A lot of us aren't much aware of the 7 sister states that form the North Eastern Frontier of our country. And I hope, that with these posts I am able to give a little insight about the piece of heaven that I just visited. Of the 7 states, we could cover only 2 of them this time - Assam and Meghalaya!
On the last day of the trip, my better half looked at me and said 'You are already planning our next trip here, aren't you?' And I just smiled coyly. :P
Our trip was planned around the wedding which was held in Silchar, Assam. I'll do a couple of posts about this trip since there is too much information for just one post.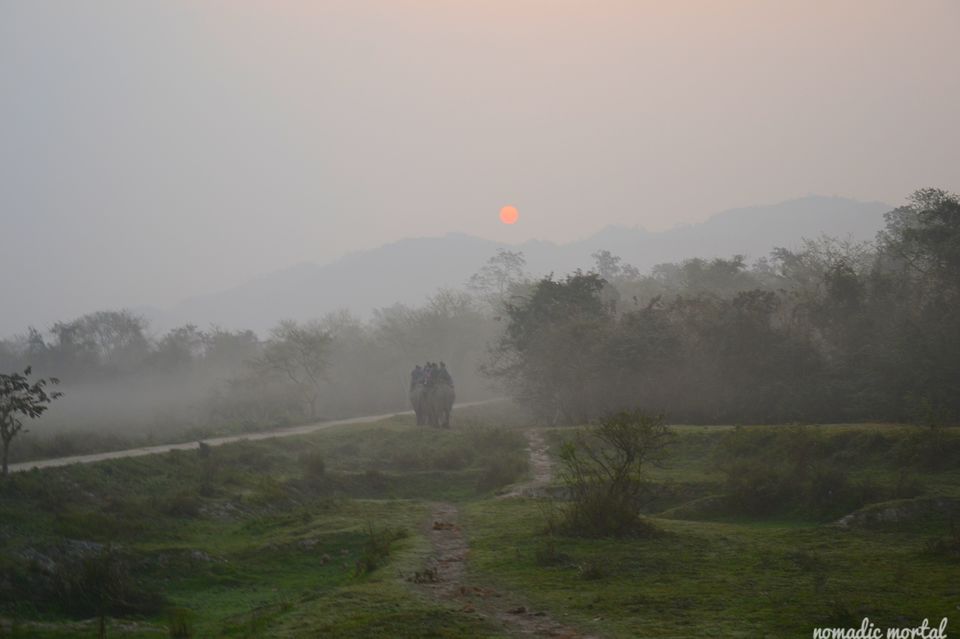 DAY 1:
Bangalore – Guwahati:
We flew to Guwahati which is known as the gateway to the North East. Lokpriya Gopinath Bordoloi International Airport is very small when compared to metropolitan airports inspite of it being an international airport. There are tourism information centres for each of the 7 sister states within the airport. They genuinely give you good advice regarding taxis and the rates that drivers may quote for a particular destination. If interested, they can also set up package tour for you.
This airport is about 25 kms away from the city. There are regular airport shuttles that ply to the city for a fare of 120 Rs. We decided it was best to visit Paltan Bazar and hire a cab for the trip, since the taxis at the airport were quoting higher prices. So we took the shuttle and headed to Paltan Bazar. En route we caught glimpses of Brahmaputra - Vast like an ocean. Truly a sight for sore eyes. One of the tiny regrets of this trip is that we didn't get time to spend even 10 mins by the banks of this mighty river. :(
Few Pointers: Paltan Bazar is the CBD of Guwahati. You can find the best of hotels here and also reasonably priced taxis here. Be ready to negotiate a lot. There are shared taxis which you can take which are much cheaper if you are travelling alone. There are also pretty decent buses run by ASTC and a few private companies that provide good connectivity. There is a railway station in Paltan Bazar and so is the ASTC bus depot.
We had a scrumptious lunch here at one of the numerous small hotels. Our first taste of Assamese Thali. The main ingredient of Assamese cuisine is Rice surrounded by many dishes made with Brinjal and of course Fish. They also make some dishes with Bamboo Shoots which is very intriguing. They always end their meals with Paan i.e. Betel leaves. We experimented a lot with food on this trip, it was a joy ride for my taste buds.
Guwahati – Kaziranga:
Ok enough about the food. :P So we hired a taxi from one of the many vendors in Paltan Bazar. It was an Innova with the best-est driver ever. Of course, I only realized this later on. So we began our journey to our first destination – Kaziranga National Park. This place has been on my wish list since ever. So I was pretty excited. The distance to Kaziranga is about 240 kms. We took a leisurely 5 and half hours to reach. We stopped a couple of times on the way for chai and also for dinner. The road is a beautiful 4 lane drive up to Nagaon, after which the road becomes smaller but is still very well maintained. These roads were pitch dark and we couldn't see a soul except for a stray forest officer now and then. It was pretty spooky.
Few Pointers: The sun sets in our beloved North East by 5PM. It gets really dark by 6PM. The temperatures dip drastically after sun down. It was around 9°C on our first night there. So please carry enough warm clothes and keep your head covered (Not to sound too Mother like, but seriously).
Stay: We stayed at the Kaziranga Florican Lodge. Yes, I did again use GoIbibo and got a pretty decent deal. This hotel is very basic. I didn't find the rooms too clean. But the Owner/ Manager of this place is a very nice person who took care of everything for us. He called us up before we arrived and gave directions to our driver, Dutto. He had also arranged for our Safari as specified. So all in all it was a pretty decent stay.
DAY 2:
Kaziranga National Park:
Early, like really early, morning we all woke up, sluggishly got dressed and set out on our first safari of the day. Kaziranga is a World Heritage Site. It is home for most of the Indian one-horned Rhinoceros of the world. This park remains closed from mid – April to October due to the monsoons. It is open during the other 6 months i.e. November to March. Kaziranga has 3 tourist ranges i.e. Bagori (Western), Kohora(Central) and Agaratoli(Eastern). The Eastern range is most known for its bird watching. There are 2 kinds of safaris which you can take here – Elephant Safari and Jeep Safari. Both have their own pros and cons.
Bagori Range:
We took the Elephant safari first in the Bagori Range. The elephant safari cost us 900/person which included the park entrance fee and hotel convenience fee. These safaris start at 5:30 in the morning sharp and last for a good 1 and a half hours.
Pros: We get to go really close to the rhinoceros. Consequently, you get to see a lot of them as well. Cons: Very hard to click photos when the elephant is shuffling its feet all the time.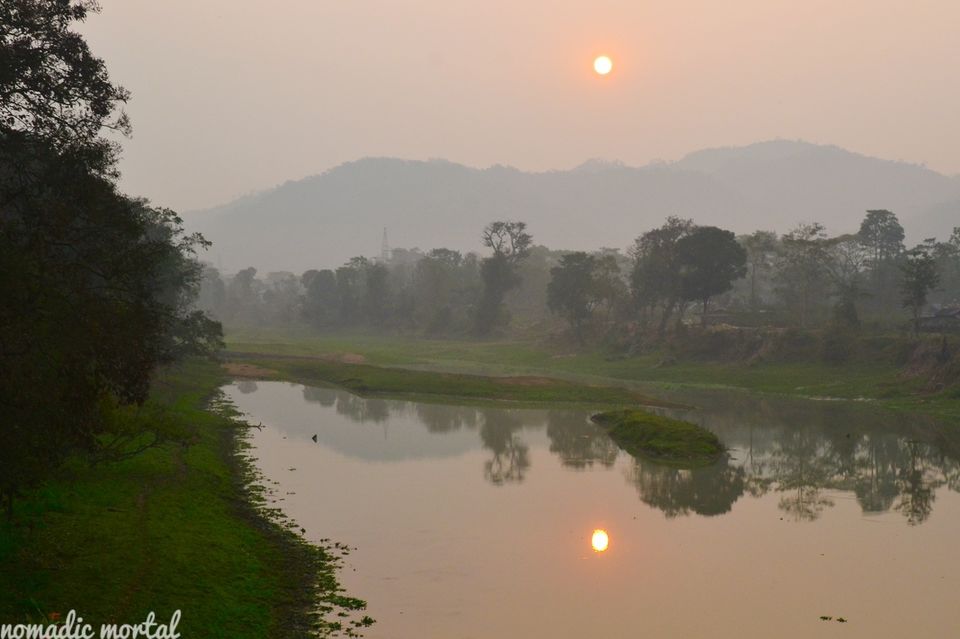 The Bagori range was stunningly beautiful. We could see rhinos every which way we turned. The highlight was seeing a mother rhino protect its baby rhino when it felt threatened by one of the safari elephants. It was adorable and scary! The sun rose lazily after about half of our safari was done. The views around became even more splendid then. There was a thin veil of fog covering the distant grounds. It was a sight to behold.
Few Pointers: Elephants Safaris get sold out really quick since there are a limited number of elephants. So request your hotel to set it up for you. Be at the ticket counter by 5AM max, they seemed strict about timings. Wear something comfortable and warm. It is really cold. Also keep the ticket with you because you can show this as proof for 'Entrance fee paid' when you take your next safari.
Kohora Range:
Next, we went to the Kohora Range for a Jeep Safari. Yes, we wanted to see it all. But first, we ate in a small little shack just past the entrance of Kohora Range. Honestly, I would never eat in such dingy looking places back home. But here in the NE, they had a charm that just wouldn't die down and of course they served brilliant food.
The Jeep Safari cost us about 300/person. But that totally depends upon the number of people in the Jeep. In our case we were 7+Driver. The booking of this too was taken care of by our hotel. We had a guest on board who was also staying at our hotel. He is doing his MBA, and for a class project he was on a solo trip to the 7 sisterly states – Interesting right? Beauty of road trips – you get to meet so many interesting people!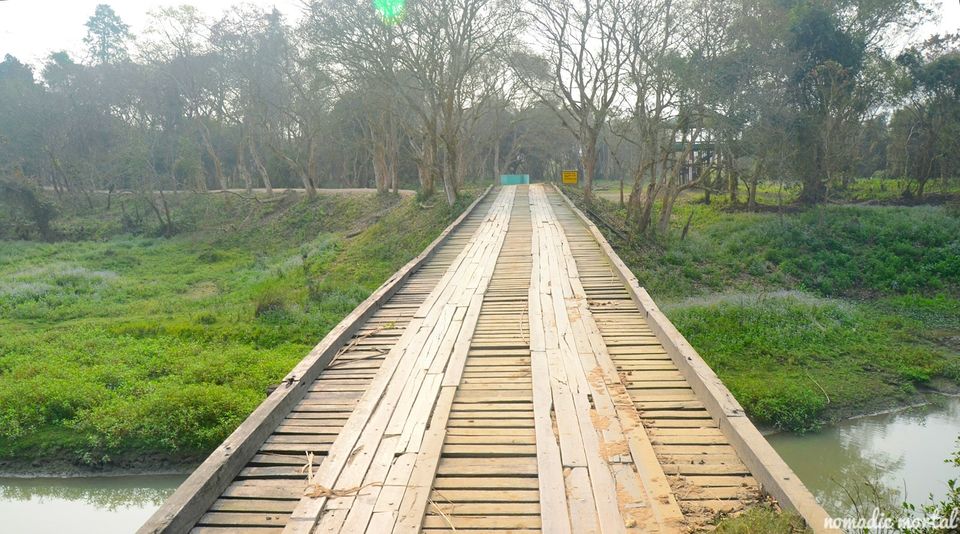 So we started our journey into the breathtaking Kohora range around 8AM. This range is very big and it took us almost 2 hours to complete. Jeeps can carry 7 people. You can take an entire jeep even if you are just 1 person. Jeep Safaris start at 7:30AM and also at 1:30PM.
Pros: It is comfortable. You can click as many pictures as you want by stopping the jeep. Cons: It has to be driven on a designated pathway, so you cannot get close enough to the wildlife.
We saw so many wildlings here that two eyes were not enough. Rhinos, Tuskers, herd of elephants, tiny turtles, swamp deer, sambar, wild buffalo and wild boar. We also sighted many birds like the Indian Roller, Snakebird, Parakeets and many more.
The beauty of this place is that it is not a forest-forest. It is more like grasslands. So there is so much open space and you can always a sight a Rhino in the far distance. Every angle is worth taking a shot of. Nature at its best!
This park is also a Tiger Reserve and we happened to just miss a sighting. The Jeep in front of ours was lucky enough to spot it. We, on the other hand, had to settle for pug marks. But eh, good enough! I was too happy to let this ruin my day. Well maybe you guys will get lucky.
Few Pointers: Again it is convenient to have your hotel set this up for you. I would suggest doing both the Safaris in 2 different ranges. They are worth it. You can always share the Jeep with some other group to lower your cost. You can also shop for little souvenirs just outside the entrance of the park.
Kaziranga – Guwahati:
So we started from Kaziranga around 1:30PM, exhausted and sleepy. We stopped for lunch on the way at this little yet famous restaurant called Hornbill Restaurant. The food here was lip-smackingly delicious and it was truly authentic Assamese cuisine. Do stop by and try their Thali - it is as big as it can get.
As we all know Assam is famous for its tea plantations, we just had to shop for some authentic tea. Hathikuli Tea Estate is where Dutto took us and we shopped away to glory. Dutto also introduced us to a local type of chai called Ronga Chai or Red Tea. It is made without milk and special Assamese tea leaves. It was delicious, but of course it is an acquired taste.
The road was dotted with tea estates on both sides and it was an amazing experience to drive through them. Listening to the intriguing stories that Dutto had to share with us and watching the magnificent sun set while driving through beautiful roads was a perfect end to our love affair with Kaziranga.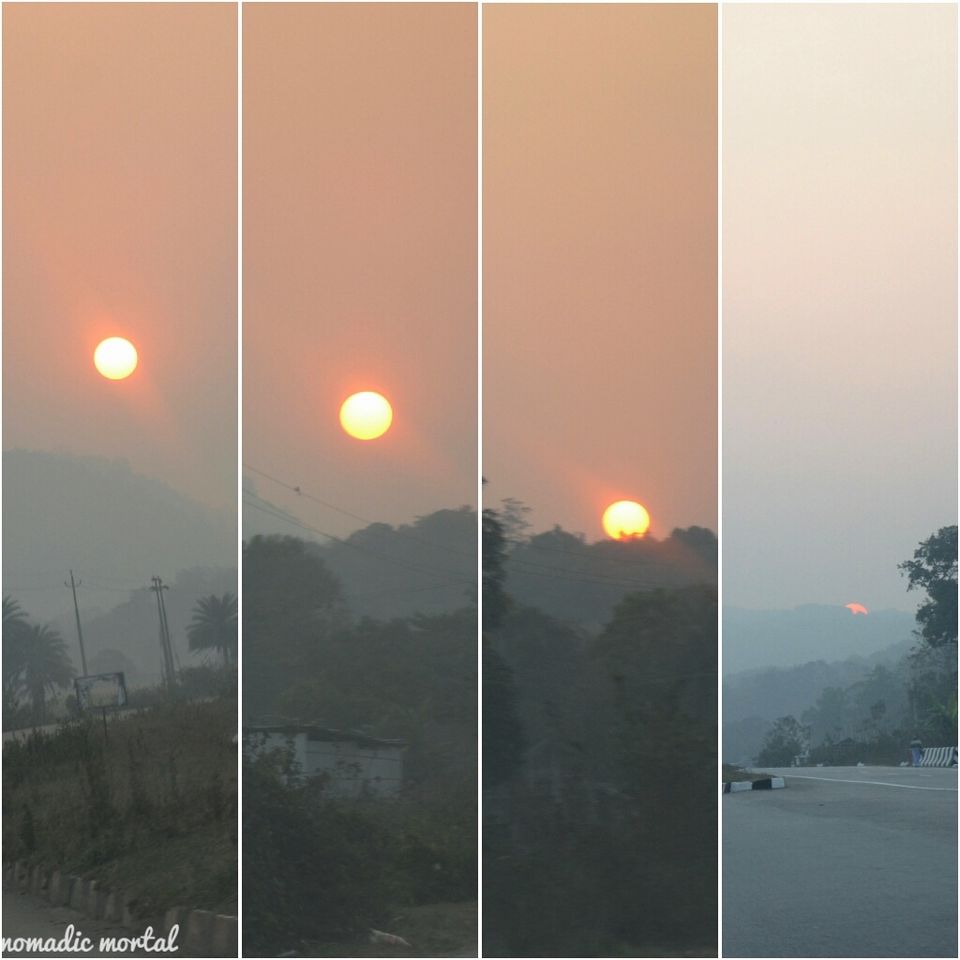 Few Pointer: We didn't get the chance to explore Guwahati. If you have the time, must visits are Kamakhya Temple, Umananda Temple, a ferry ride across the vast Brahmaputra, shopping at Paltan Bazar and Fancy Bazar.
As I sit here, sipping on chai and writing this post, I want nothing more than to be back in Kaziranga. It was an experience I will never forget.
I read, I travel, I become.– Derek Walcott
This trip was first published on Nomadic Mortal. Head on over for more photos.
Frequent searches leading to this page:-
kaziranga trip blog, kaziranga assam tours, kaziranga assam tourism, kaziranga travel packages