KASHMIR- Exploration of another world
From my childhood, whenever I used to hear the name Kashmir... only 2 things came to my mind - heaven and war. But still I always wanted to see heaven on earth (as described by many people and depicted in movies too)
I visited multiple places satisfying my wanderlust but never got the chance/courage to plan for Kashmir. Recently I saw an Fb post shared by my friend and I will say that I couldn't resist the idea after seeing the pics. I wanted to feel the same and witness it through my eyes, not just as any cover photo or a laptop wallpaper. So, I made the plan and decided to gift myself a short vacation to heaven on women's day :)
And the journey begins...We took a morning flight from Delhi to Srinagar. I wanted a window seat this time as I didn't want to miss the aerial view of Himalayas that I have only seen in pics. After around 40 mins, I could see some cotton candies far away from our sight. The closer we approached, those sharp edges become more prominent shining with the little rays during sunrise... I screamed 'Himalayas' like a kid. That excitement got added by just visualizing the upcoming views on our trip. I wanted to open the window shield and take out my head and see those snow-covered peaks but ahh...it was not a car. I had to wait till I got down...
We headed to Gulmarg, straight from the airport by our pre-booked cab. The journey to the place was so beautiful that I couldn't take away my eyes off the road. And then there was someone standing strong, wearing a white shawl, wearing a golden band at the top...still humble, welcoming us by spreading his open arms all over...The Himalayas. I was all the way visualizing myself to reach the top and say hello!!!
There were many hotels in the place, it's recommended to book in advance as the locals are nice people, but they will try their best to utilize the opportunity of your need and can cost you more for the last minute. Our hotel was a little away from market, close to Gondola ticketing counter offering a peaceful stay with nice window side view. Gondola ride is fun but bit expensive (750/- per head till phase 1 and then another 950/- till phase2). Since we are not used to climb those high peaks, but we can sit and earn money, so we can pay that. That's easier.
We reached the top and all we could see was snow decorated with pines arranged naturally in some geometrical patterns. I couldn't absorb the feeling for a while that I was actually there and seeing them for real. A song started buzzing in my ears...mere sheher ka kya hai naam, jannat hai, jannat hai…it's true. I could imagine all the movies scene shot there (reminded by our guide). I could feel that freedom of making my choices, the happiness of getting them into action, and privileged to be a girl who can spread her wings and got the opportunity to see the wallpapers turning live…exploring the another world within me and outside.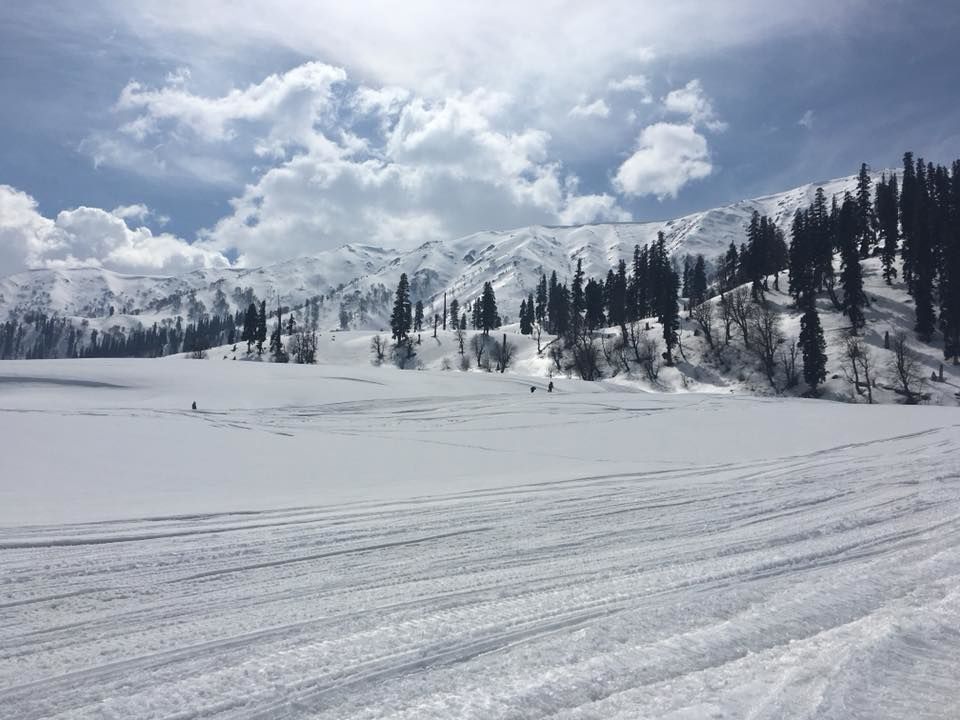 Then my eyes rolled down and could see more people like us and yes, some chips and cold drinks packets littered around (as we have rules which can be easily broken), little disappointed as they were like dark spots on the white dress. We should be sensitive enough to preserve that natural beauty like we are towards our white uniforms.
We roamed around, played with snow balls turning them into snow man and had some snacks as there were many food stalls to satisfy our empty stomach. We clicked pictures and then we decided to go for some snow activities, after all we have to make our trip hash tagged adventurous too ;)
Lot of activities were there like snow scooter, skiing, sleigh ride, etc. I have done skiing and now it was the time to sit on sleigh and remember my childhood poem and visualize the red Santa Claus riding along with gifts and coming to me. It was fun to ride in a sleigh, dashing through the snow, seeing the untouched snow gardens with shepherds' house...we reached down with some falls and bumpy ride with helpers. They really work hard and must be appreciated for their tact to pull us down and great stories that they shared on the way to make the ride comfy.
The peaks started to get hidden with clouds. We left for the market to grab some food in the evening and then on our way back to return, I suddenly saw some soft flecks riding on gentle winds. This silent storm of snowfall was fast creating a blank slate on earth for us to write our stories upon. I then realized in the same way, even in our life, at times we get covered with problems, they will fade out soon and life will come up with something very beautiful that we didn't expect and give us more happiness than what it was earlier. What more one can expect as a closure to perfect women's day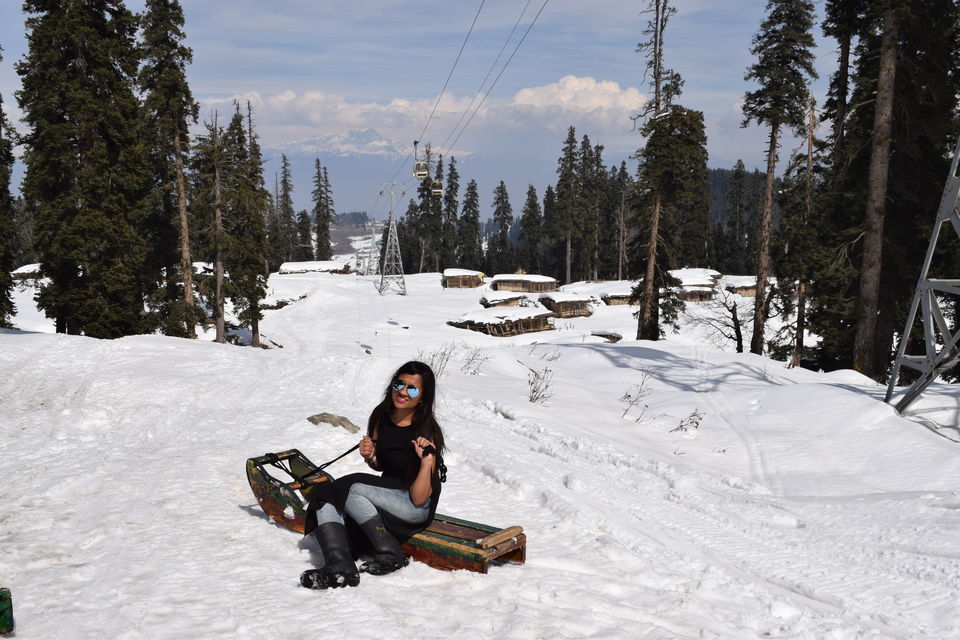 Next day we just roam around city with a visit to few gardens having sets of some Bollywood movies , though they were not that great during this time as it was not a bloom period but I was still convinced to see the view of river Jhelum and Dal lake from different angles, some major landmarks like Lal Chowk and of course lot of shopping from Koker bazaar...Paper Mache boxes, and Kashmir's embroidery attracted me due to my love for handicrafts . Though we were not sure whether they were actually handcrafted or not. But, I bought lot of them..after all we work hard so that we can shop harder. I still have an urge to see the city covered with colors of 'Chinar/Maple' trees. We were served Kashmir's delicacies during our stay in Srinagar, it is paradise for food lovers with the unique taste having perfect blend of all ingredients with an aroma of spices attracting food lover like me towards them. I still can feel that fragrance.
Then we went to one of the most beautiful place Pahalgam. On our way, we were told about Kesar fields, Apple Valley but all I could do is visualize them during the months of July/August accessorized with leaves and fruits. Currently, I could just see the trees I used to make in my silhouette paintings, the views resembled lot like I have painted.
From the local cab in Pahalgam, we reached few valleys like Aru Valley, Betaab Valley, Dabyan and Chandanwari with a view of those landscapes on our way that were there on the posters of most of the travel agents/ travel websites /hotel walls. I now have a proof that they were not photoshopped. These valleys were different from Gulmarg as there were more elements that were added to the 3D pictures and my story like the stroke of green color meadows on the canvas and the river Liddher flowing on one side talking to the chirping birds and pony. The valleys in Pahalgam are unique in their scenic surroundings. It is a breathtaking combination of picturesque surroundings that is encircled by snow clad mountains full with tall deodar and pine trees making it perfect destination for camping where one can enjoy the river side walk.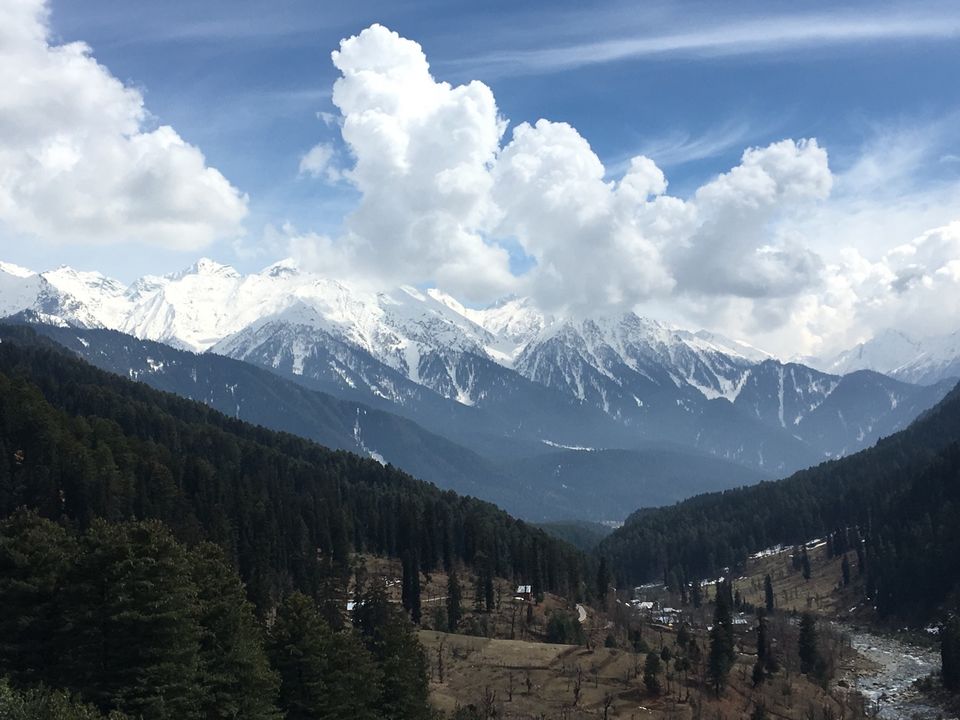 On the last day of the trip, we kept it simple and started with a famous dargah in Srinagar on the lakeside with a fine architecture, painted in white color like whole city in snow and shining with some kind of divine strength attracting lot of pigeons reminding me of Jama masjid in Chandni Chowk. Then we were approaching towards the end and we wanted it to close it with a signature of the place i.e. pride of Kashmir, jewel of Srinagar...Dal lake. The lake is surrounded by mesmerizing snow-covered peaks reflecting the wooden balconies of houseboats. I must say Kashmiri people are very good in their sales skills as its in their blood and I was attracted and tempted to buy stuff even in the lake from souvenirs vendors inside the lake who will just evolve near to your shikara in their boat. I enjoyed the Shikara ride with full comfort and feeling of accomplishment of completing the part one of the trip to this place that too alive :)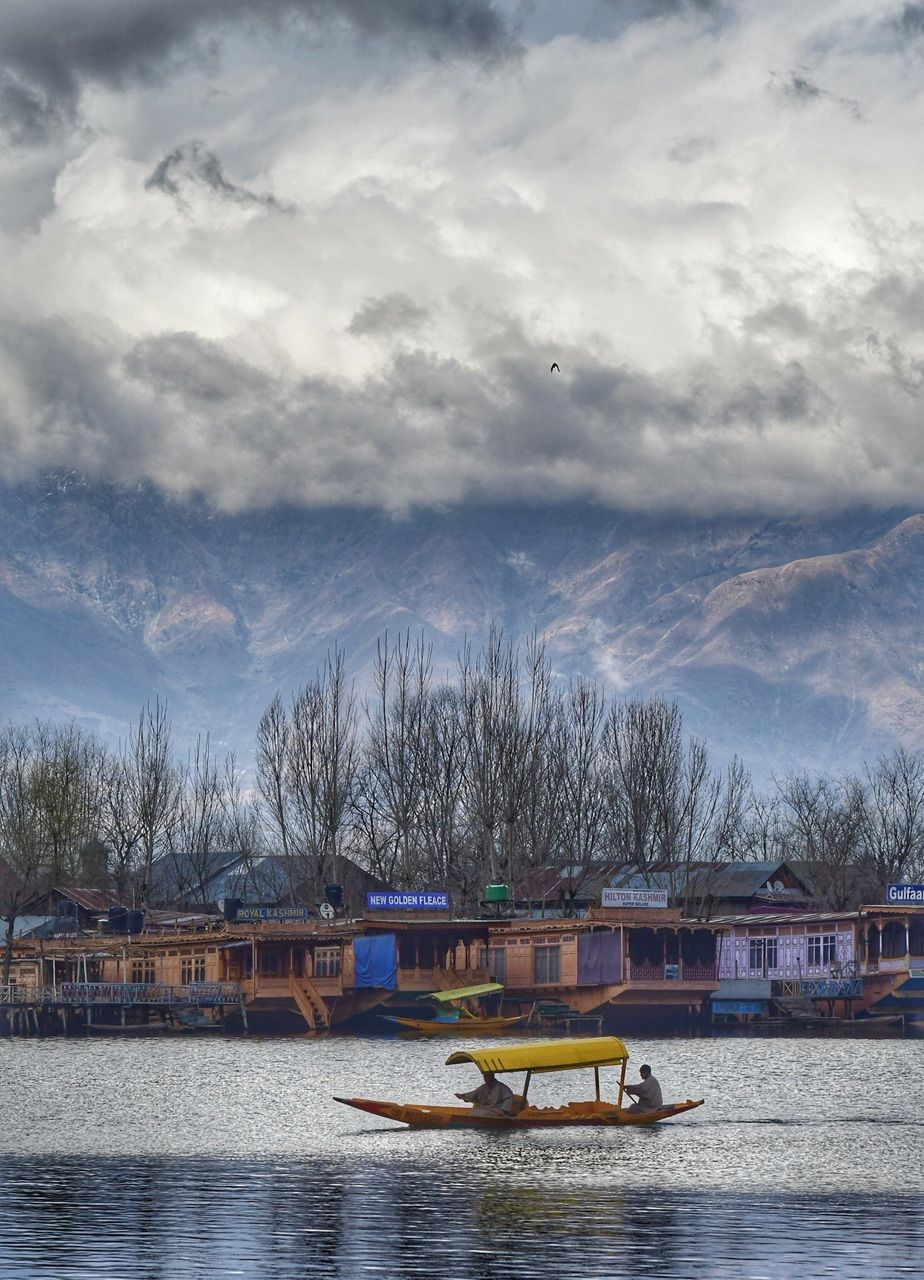 Still, lot left to be discovered …to see the Kashmir in different color, to catch the vista of chinar leaves fluttering from the autumn tree, tulips bulbs opening up and see their magnificent charm, charisma of loaded apple and walnut trees, those rainbow shaded meadows covered with variety of flowers, a journey to be continued…!
Kehte hain sab use jannat duniya ki,
Yaadein jud gayi hain zindagi se iss jagah ki,
Meri mannat hai dobara iss jannat mein sir jhukaon,
Dobara laut kar apni yaadon ko jeene Kashmir udi chali aaon !!!!
-Deepali Singhal
Frequent Searches Leading To This Page:-
kashmir family package, kashmir budget package for friends, Gangabal Trek group package, places to visit near jammu, best time to travel kashmir, most visited places in jammu and kashmir, srinagar honeymoon package for couple, solo trip kashmir package from delhi, family trip package to jammu and kashmir, srinagar tour package for honeymoon, top kashmir tour packages for honeymoon, kashmir group trek package, top activities in kashmir , best local site seeing in kashmir