There is nothing more thrilling than gliding on your own small boat in open waters. You have control over where you go, and your primitive rafting skills take over. Feel limitless when you set out to explore the remotest canals and hidden lagoons while .
Kayaking in Kerala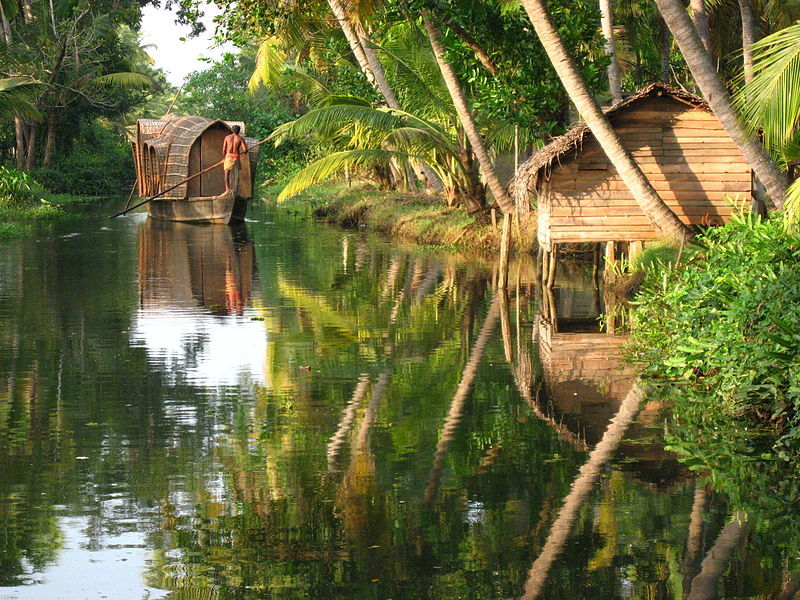 Rightly called the Venice of the East, the beauty of Kerala's shimmering backwaters is comparable to none. You will feel connected to nature when you set out on your own kayak to explore the untouched beauty of quaint canals and lagoons around the backwaters. Have the freedom to get closer to a flower on the bank or stop to take a picture of the lovely bird you spot – something that you could never do on a houseboat as you paddle through the surreal backwaters of Kerala.
What is kayaking?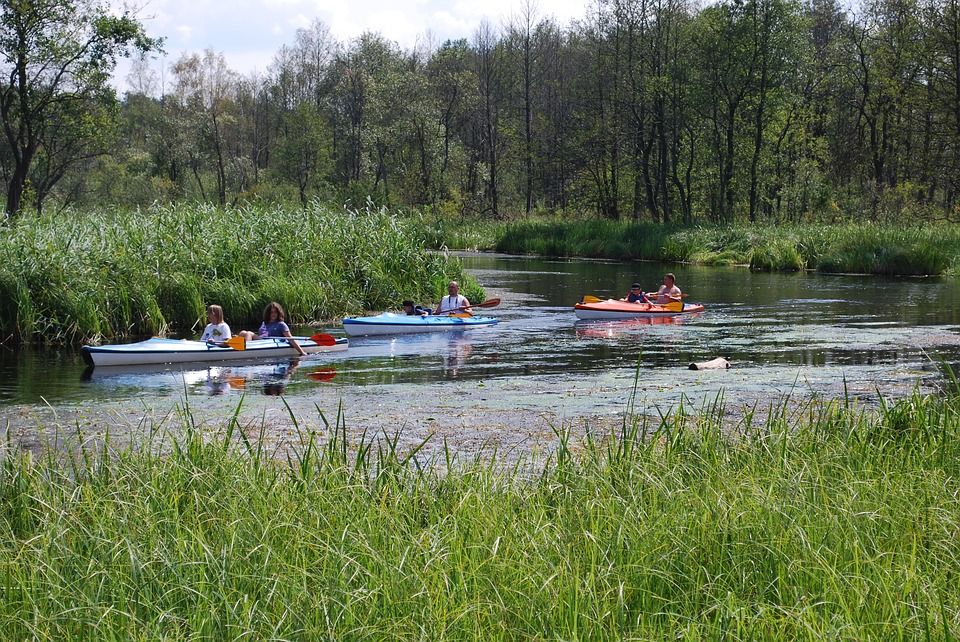 Kayaking in Kerala is a watersport that involves navigating a small boat, known as a kayak. It is different from canoeing in terms of the sitting posture of the paddler and the number of blades on the paddle (a canoe's paddle has one blade, whereas a kayak's paddle has two). In general, kayaks have closed decks although the sit-on-top and inflatable kayaks are pretty popular among kayaking enthusiasts as well.
Types of kayaking in Kerala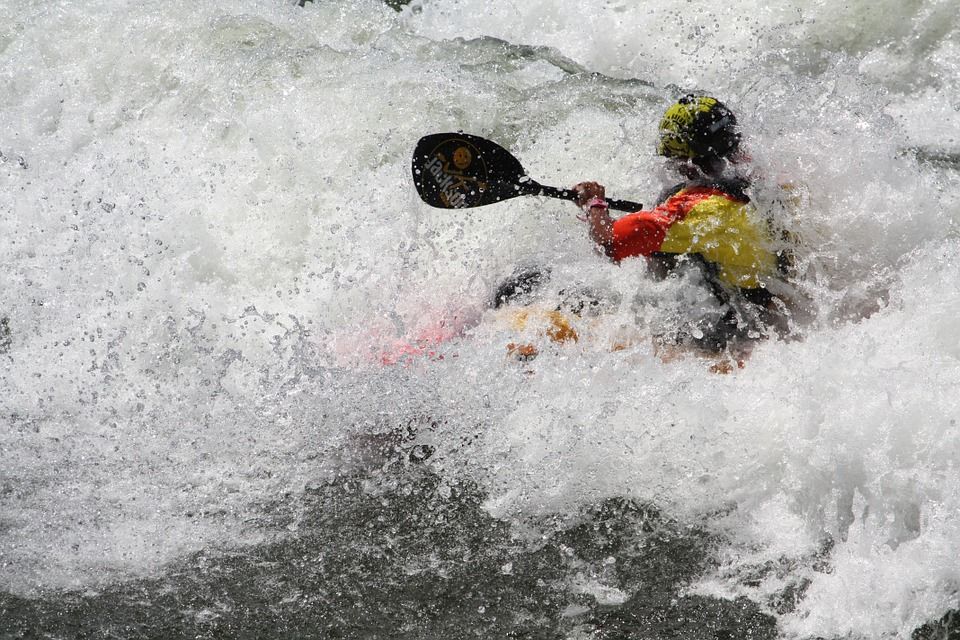 There are several types of kayaking you can go for in Kerala – recreational kayaking, sea kayaking and whitewater kayaking. They differ on the basis of kind of kayak used and the location of paddling.
Recreational kayaking
In recreational kayaking, the kayak used is designed for beginner-level kayakers interested in recreational activities on a lake or a flat-water stream. They make for the largest segment of kayak sales. You can go for recreational kayaking in Kerala on the backwaters of Alleppey.
Sea kayaking
If you want to go paddling on the open waters of lakes, bays and the ocean, you will need a sea kayak or a touring kayak. Sea kayaks are small navigable boats with a covered deck and the ability to incorporate a spray deck. You can go for sea kayaking in the Arabian Sea that lies to the west of Kannur district.
Whitewater kayaking
Whitewater kayaking is the adventure sport of paddling a kayak on a flowing body of water, typically a whitewater river. You will enjoy most scenic views of nature when you go for whitewater kayaking on the Chaliyar, also called as Chalipuzha River, which is one of the longest rivers in Kerala.
Skills and gear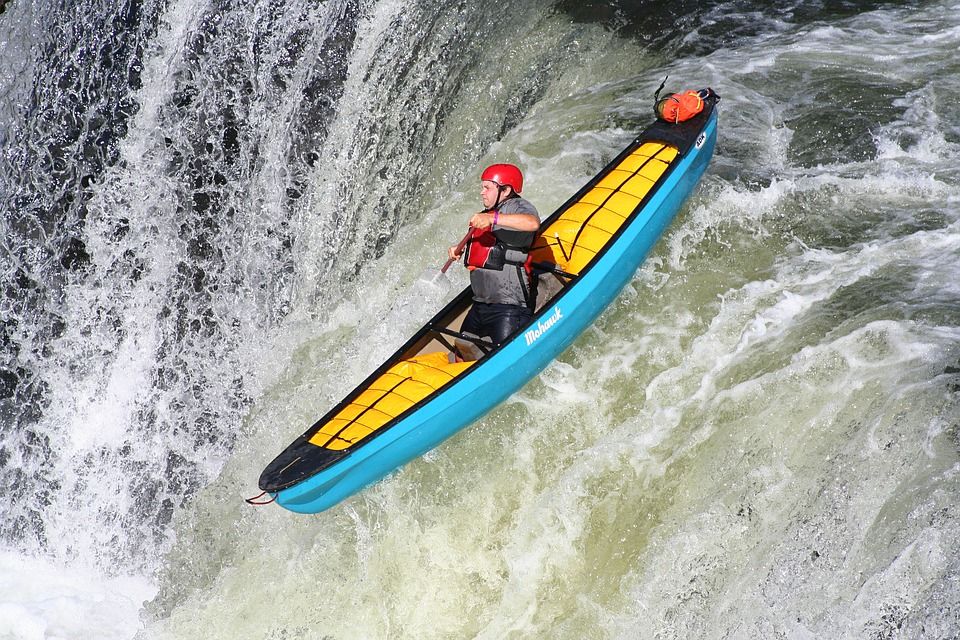 Recreational kayaking does not require any prior experience. If you want to go for whitewater kayaking, you will need formal training at kayaking school. There are several kayaking schools in India. You can train at the Indian Kayaking and Canoeing Association. You can also take a kayaking course at Goodwave Adventures – learn more about the courses offered here.
For recreational kayaking, you will not need any gear, as everything will be provided by the travel company you are going with. The kayaking package includes cost of renting the kayak, paddle, life-jacket, in case of recreational kayaking, and sprayskirts along with helmets for sea or whitewater kayaking.
You can buy your own kayak for ₹25,999 at Decathlon here. But do not go on the open waters without some safety education. Self test if you are ready for recreational kayaking here.
When to do it
The best time to kayak on the backwaters of Kerala is in winter, between November and February, when the weather is mild and pleasant. Though recreational kayaking tours are offered year-round. June to September is ideal for whitewater kayaking on the Chalipuzha River (Class III).
Cost
Recreational kayaking day trips cost anywhere between ₹1,500 to ₹4,000 for a duration of two to four hours, depending on the travel company you use. You can find out more about kayaking on the backwaters of Thattekkad with the Hornbill Camp here. You can also find out more about kayaking on the backwaters of Alleppey with Kerala Kayaking here.
Other kayaking spots in India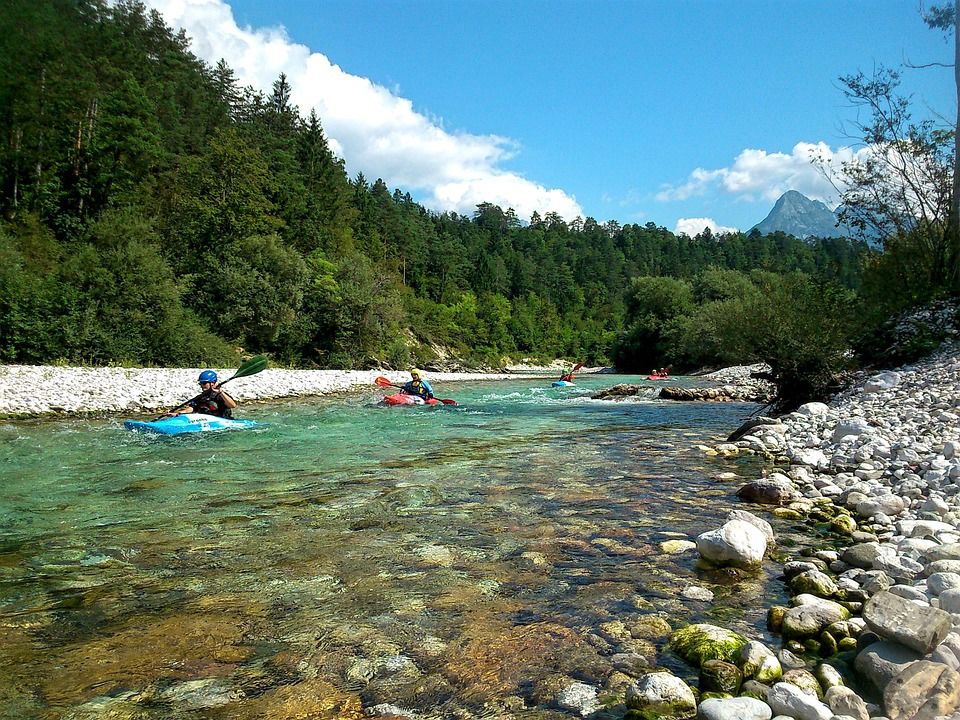 Rishikesh is well-established as an adventure sports destination in India. The Ganga river offers exciting rapids ranging from Grade I to Grade VI for kayaking. You can try your hand at whitewater kayaking here.
Enjoy stunning views when you go kayaking on the Zanskar and Indus rivers in Kashmir. With Class III and IV rapids, whitewater kayaking on Zanskar River is one of the toughest in the world.
Paddle through the shining white water of Lohit River, when you visit Arunachal Pradesh. This river offers kayakers class 4+ and 5 expeditions.
Rangit and Teesta rivers offer kayaking opportunities in Sikkim. The rapids here are very challenging and are recommended for only experienced trekkers.
You can experience sea kayaking when you visit Goa. It is a leisure activity and does not require any prior experience.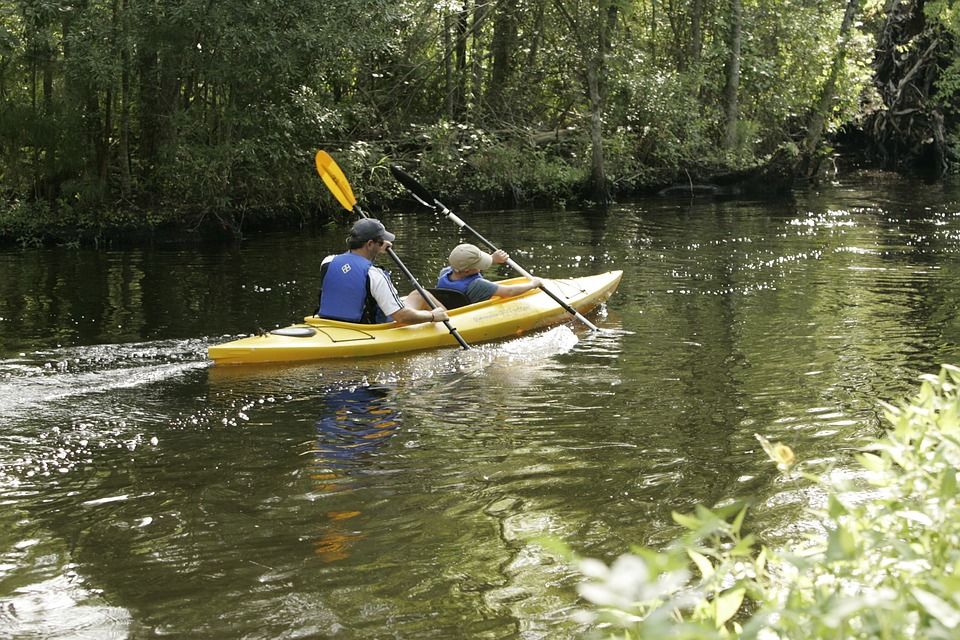 Other kayaking organisers in India
→ Aquaterra Adventures
Phone number: 91-11-29212641, 29212760, 41636101
Email address: info@aquaterra.in
Find out more here.
→ The Great Next
Phone number: + 91 9920250519,+ 91 9920274142
Email address: letsdothis@thegreatnext.com
Find out more here.
→ 365 Hops
Phone number: 011-42156013,+91-7838984471, +91-8368292699
Email address: care@365hops.com
Find out more here.
→ Good Wave
Phone number: +91-9108284628, +91-9740067323
Email address: Jacopo@goodwave.in
Find out more here.