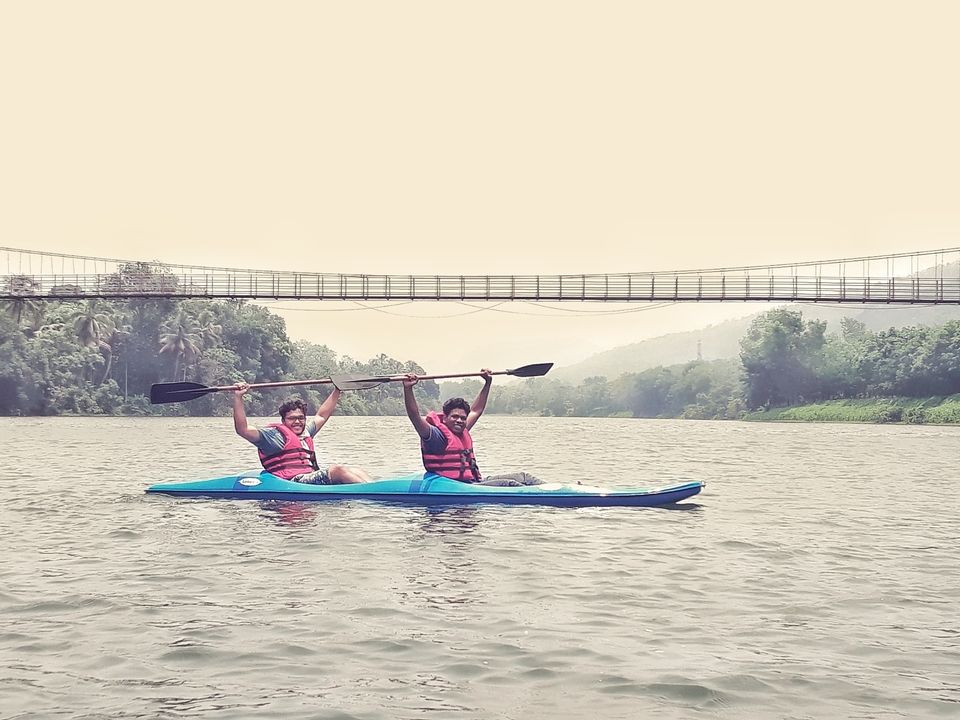 It was a surprise call from Sanesh. I was still on bed while he called. He was always up for short trips, so I knew something was up. He wanted to go for Kayakking. I knew kayakking was expensive. But he said he knew a place where we could do kayakking cheaply.
So by 10 am he picked me up on his battered old Activa and off we went. Ichathotty was our destination. A small village at the farthest end of ernakulam district howering near to Bhoothathankettu Dam. It wasnt a pleasant ride as the sun was out in its full glory. It was about 40-45kms ride from piravom. We made it in a modest one hour margin.
Kayaking is a watersport that uses a kayak for moving across water. It is distinguished from canoeing by the sitting position of the paddler and the number of blades on the paddle. A kayak is a low-to-the-water, canoe-like boat in which the paddler sits facing forward, legs in front, using a double-bladed paddle to pull front-to-back on one side and then the other in rotation. Most kayaks have closed decks, although sit-on-top and inflatable kayaks are growing in popularity as well.
The setup was near to inchathotty suspension bridge which is in fact the longest in Kerala.
So we hopped on to a kayak as the guide helped us fasten our safety gears. He told us how to use the paddles in tandom to one another. Sanesh was sitting upfront and me behind him. So we started paddling, both of us moving the paddles in tandom. Surprising enough it was fairly easy to manoeuvre the kayak across the still waters of Bhoothathankettu Dam. A guide followed us on a seperate single paddler.
We moved across some open waters with the suspension bridge howering over us. The guide took us through some dense vegetation into the wilderness. We acquainted with him. He was of our age and was doing law at law college ernakulam. His friends ran this bussiness and he used to help them once in a while. He told us that it was only possible to Kayak during April to October because after that the water level will dip at the Dam.
It was a beautiful experience and we kayakked across some wonderful wilderness for over two hours. I have heared of many places where they charge whopping amounts for kayakking.
This experience only cost us a meagre hundred bucks per head for two hours. We bought icecreams for ourselves and also our guide from the local shop. By 3 pm we bid adieu to our guide and was on road riding back home.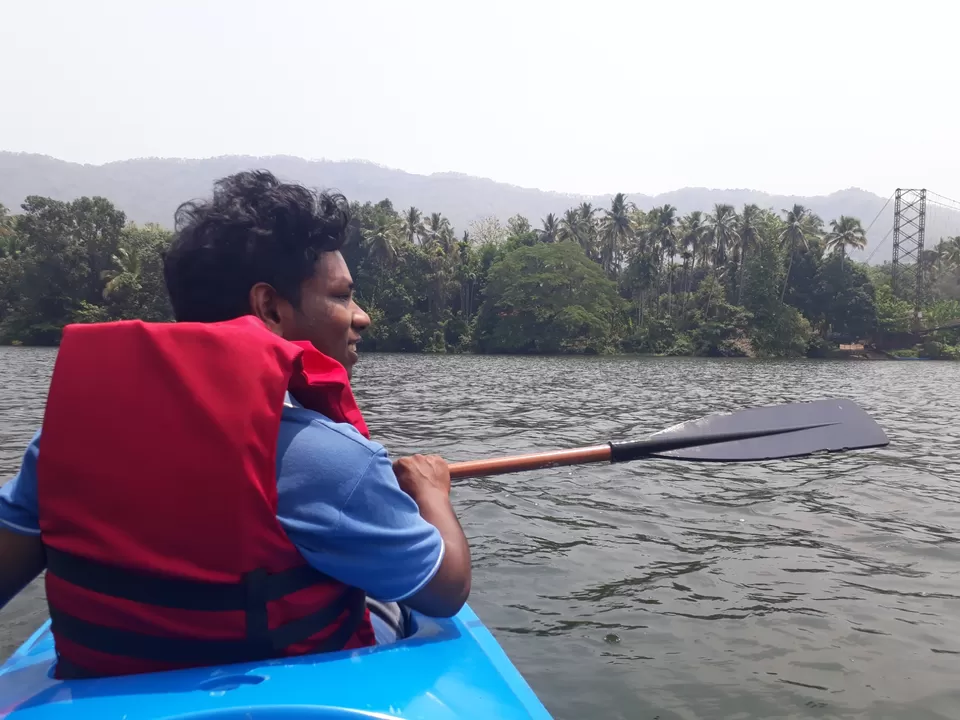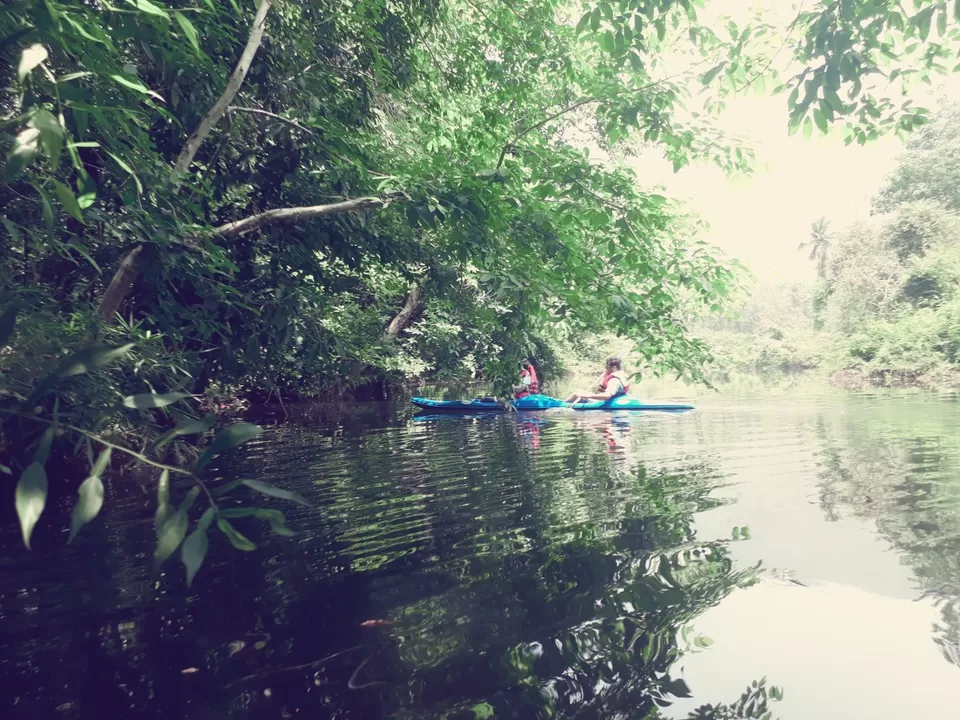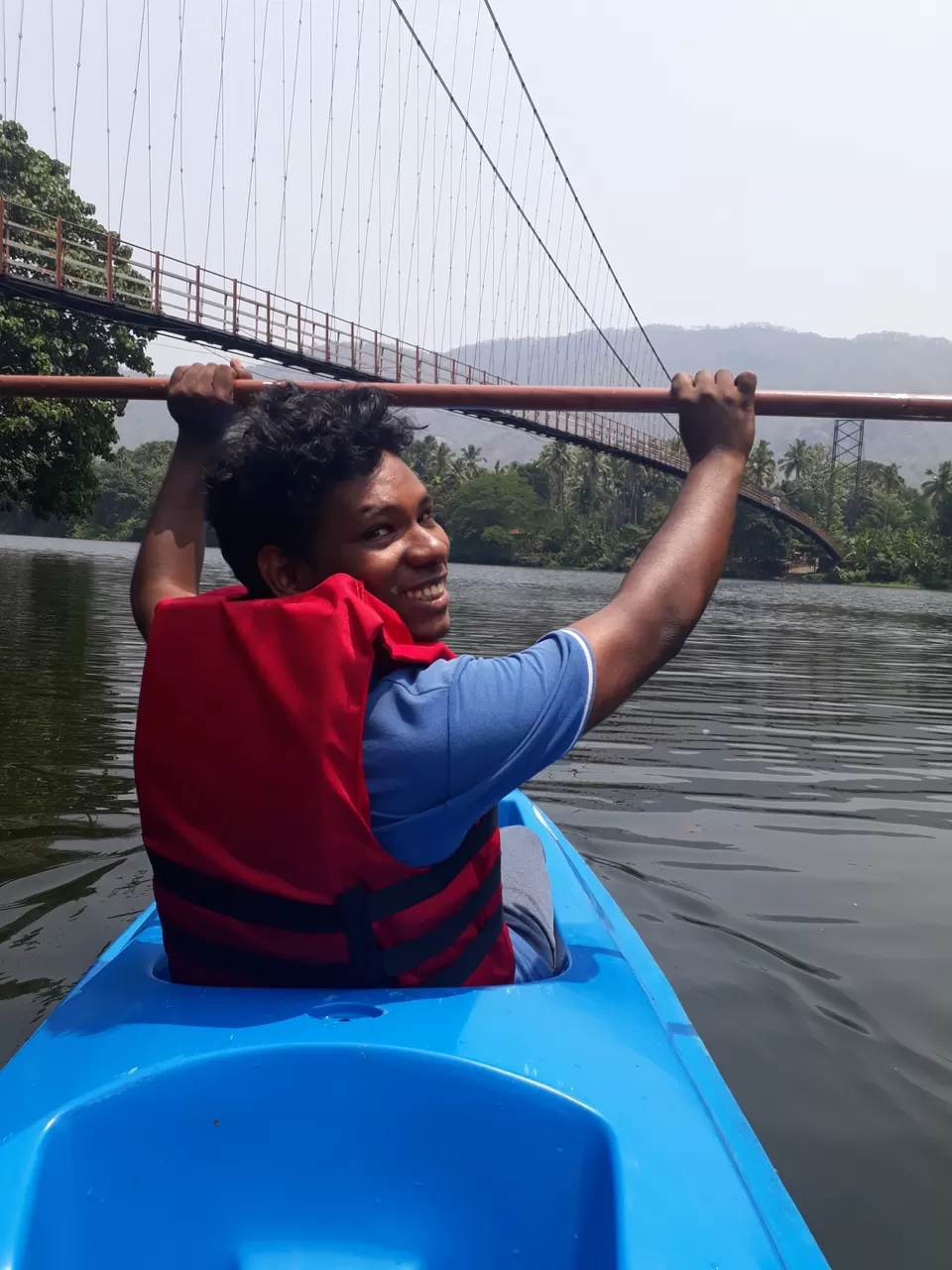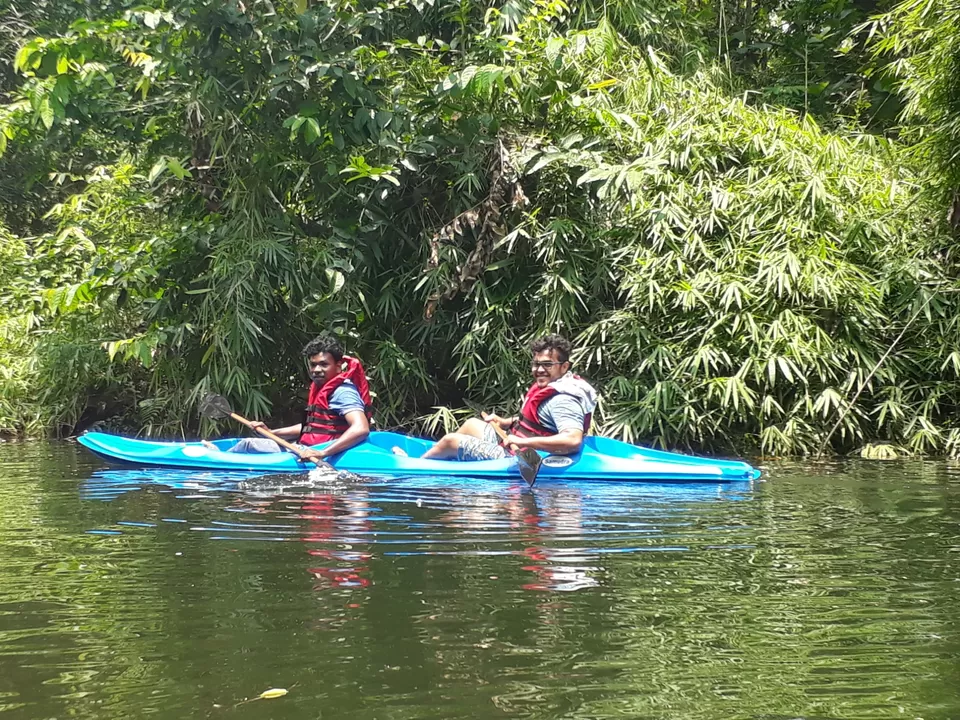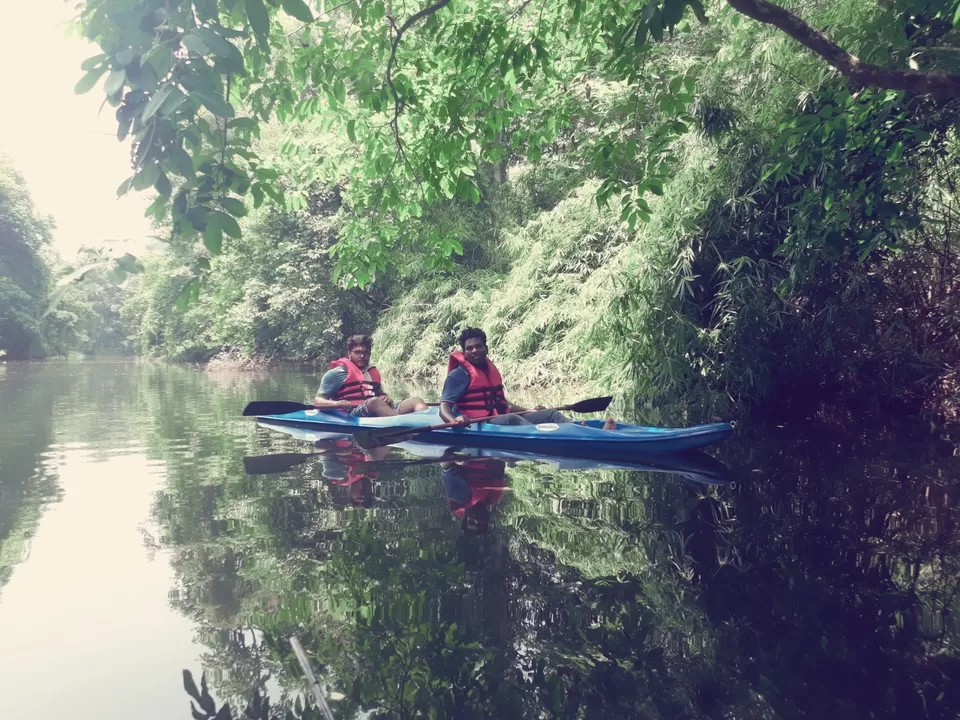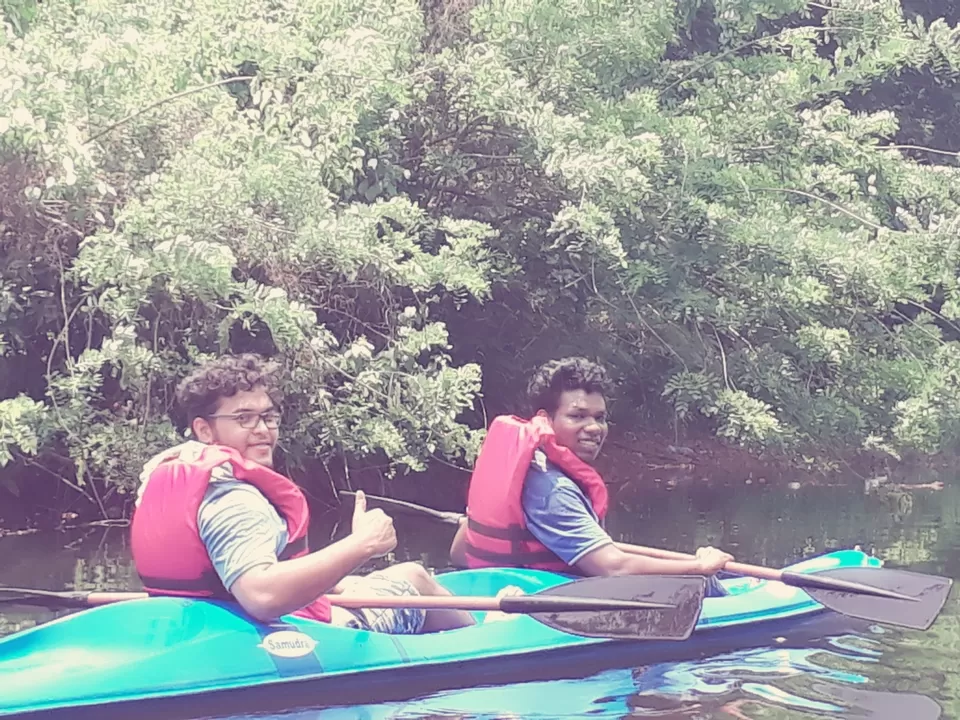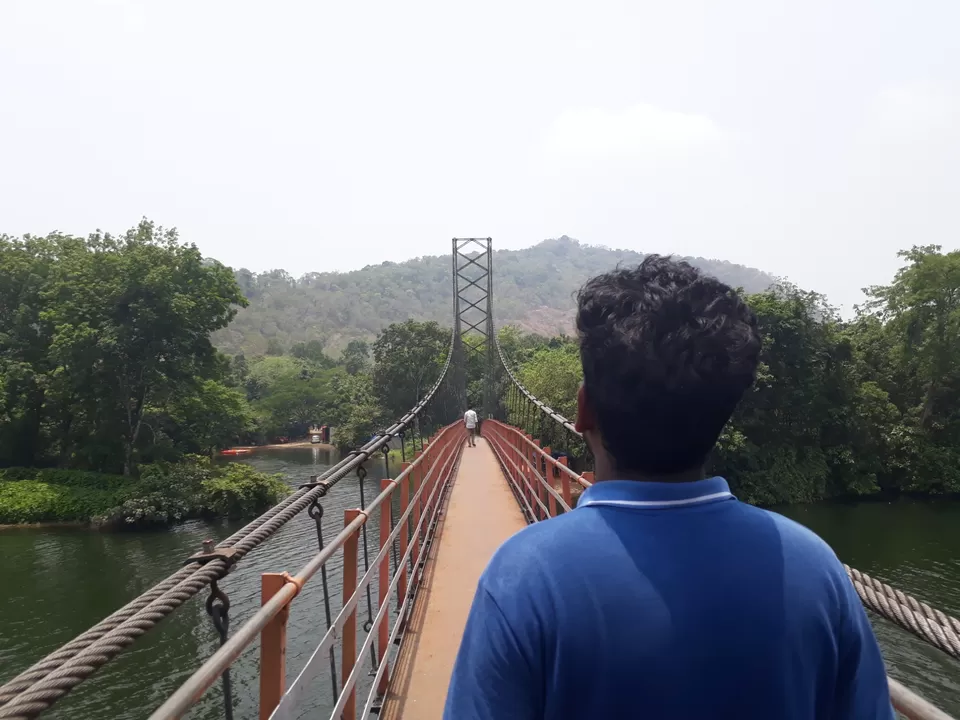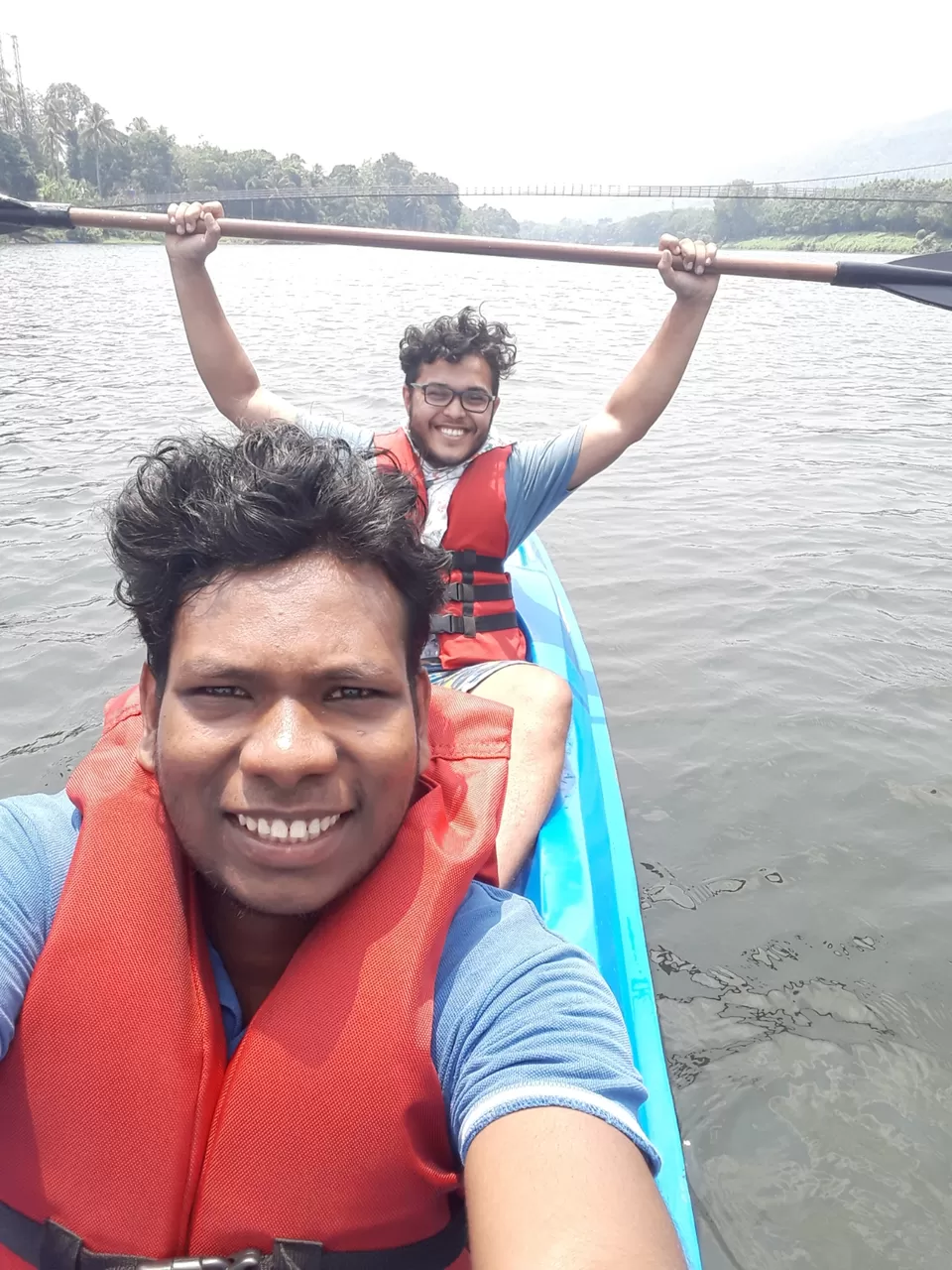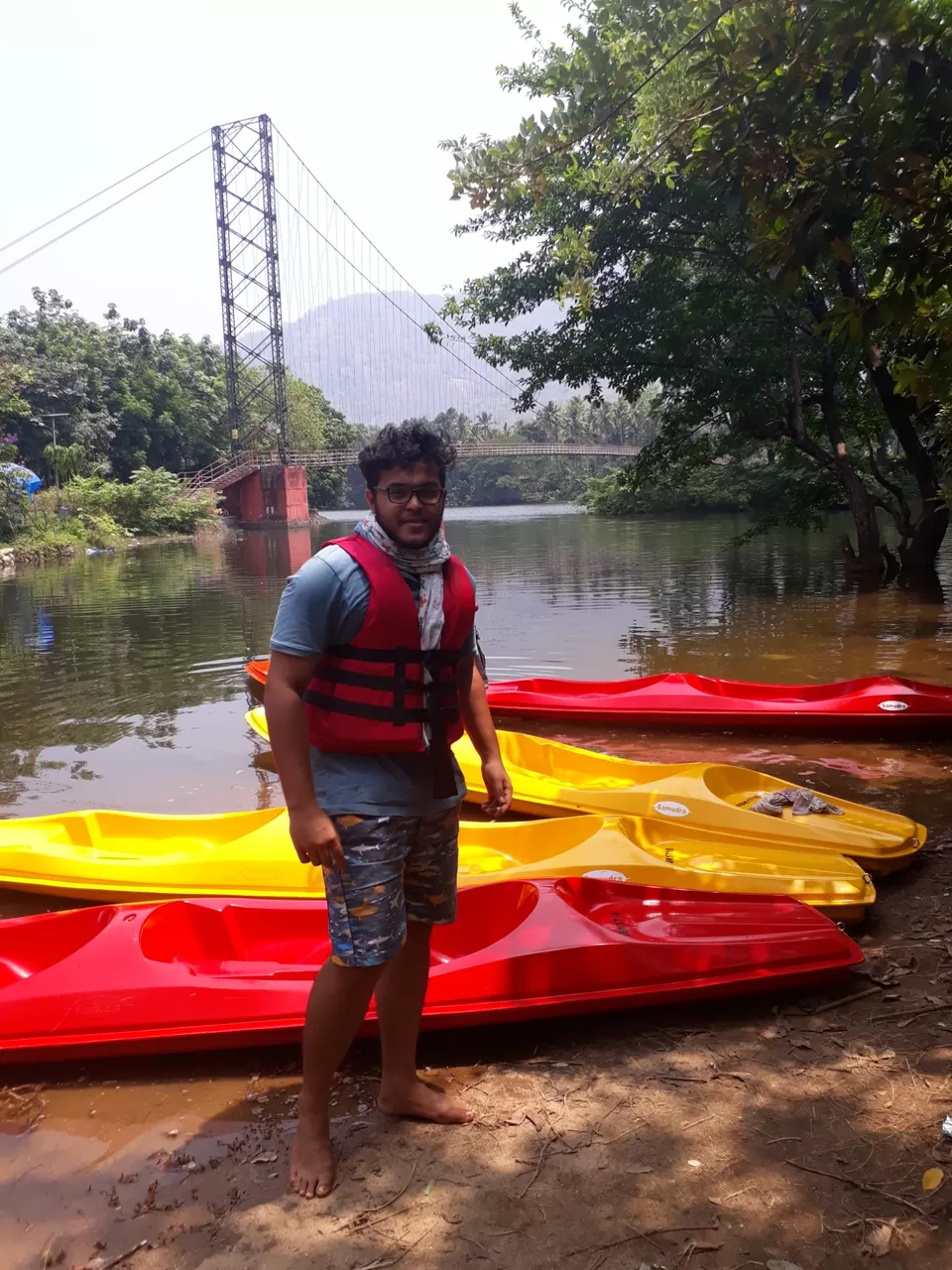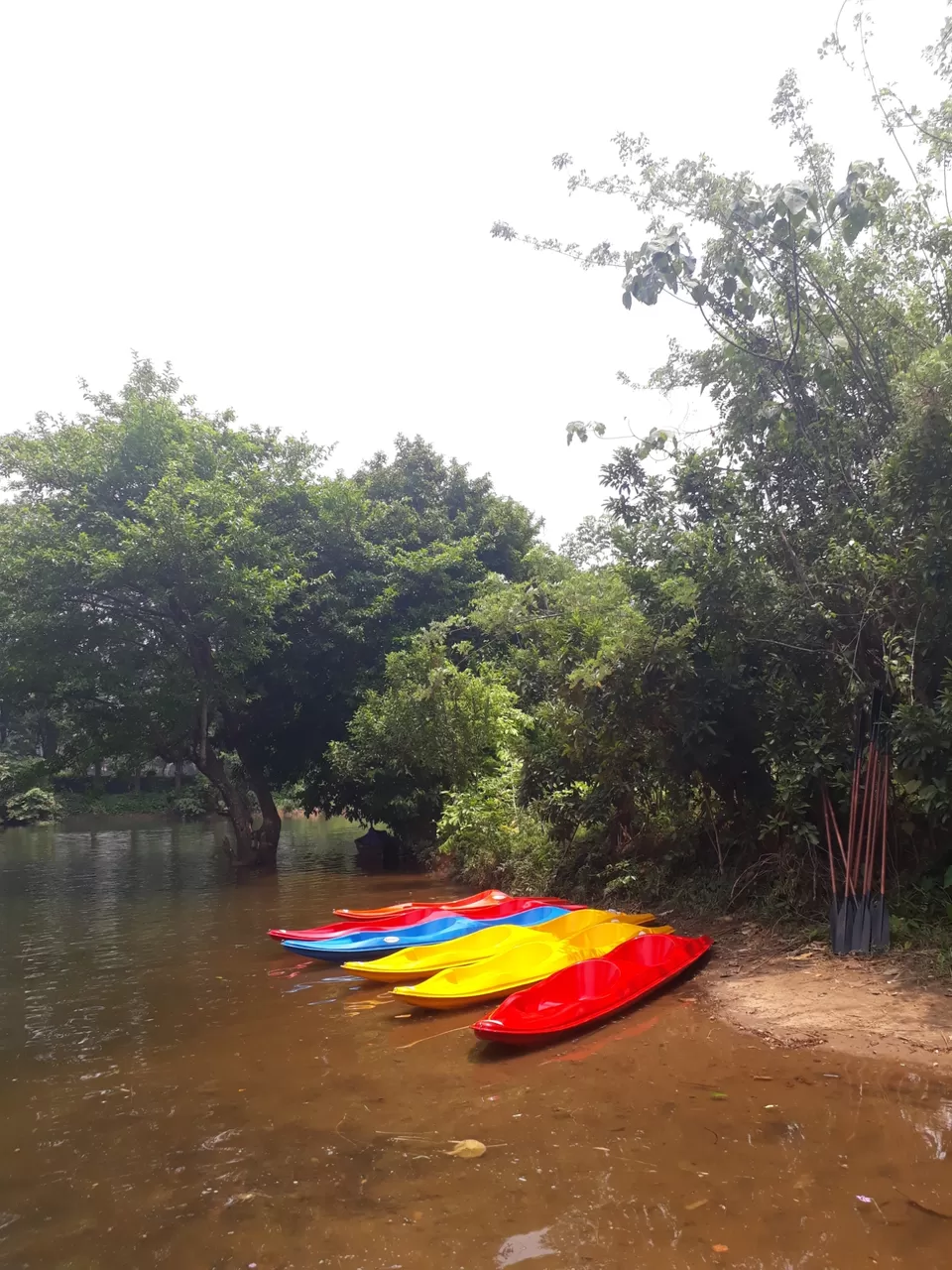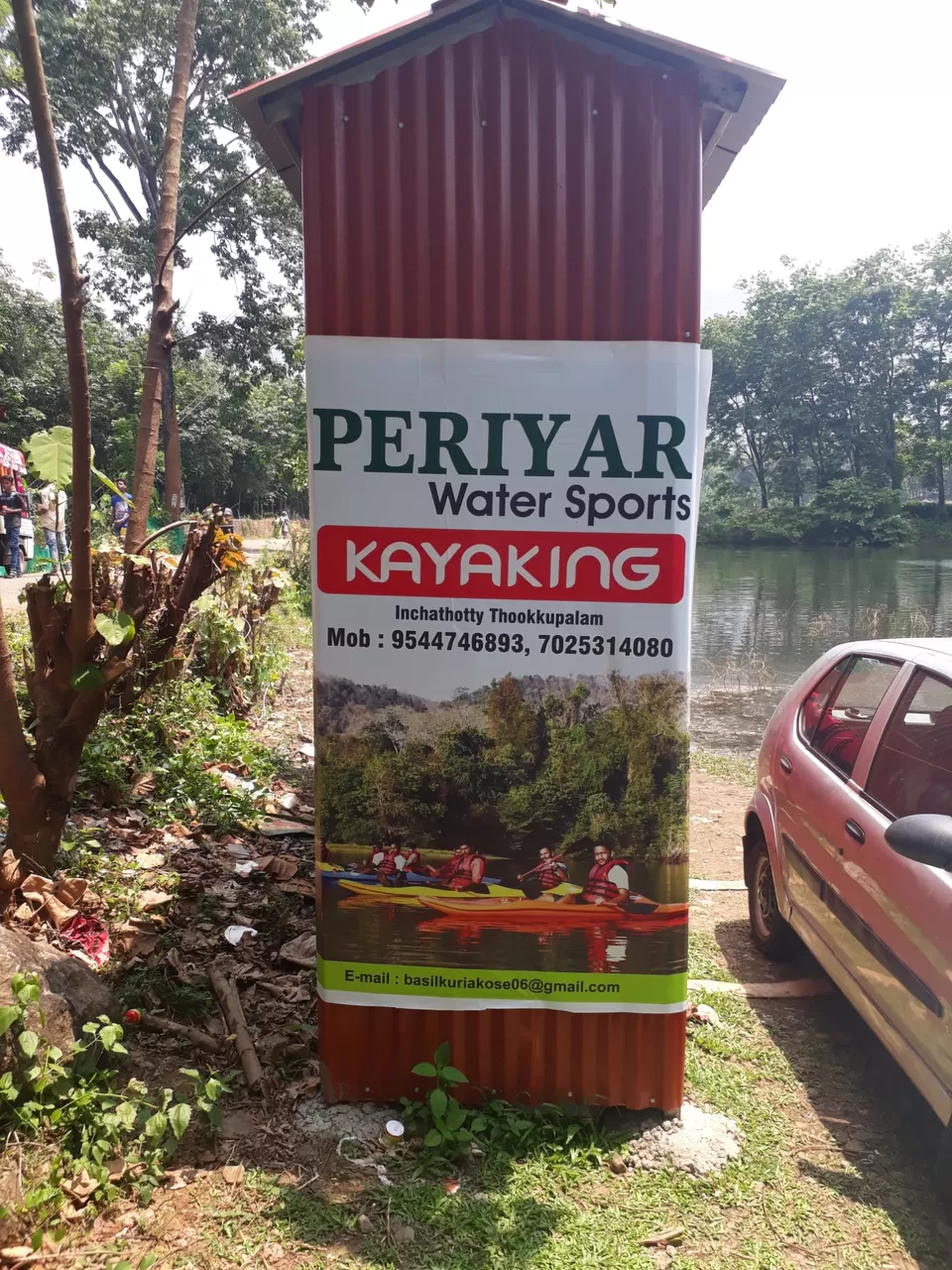 Those interested in watersports should definitely do this. Its cheap and also a wonderful experience. The setup is near to Inchathotty suspension bridge. You also get to check out the largest suspension bridge in Kerala. They are liscensced and has adopted all the safety measures.