Venturing into some boatload of fun, that is peaceful to thrilling just like the running rapids; can leave you sharing a bond of good times with new friends.
An outdoor activity on vacations is fun and adventurous! As you paddle, the company of passionate, good-humoured guides, minimalistic sound of water and nature's wonders up close will be the only thing that will unwind you! For a few minutes, your senses will try and stress you out, but you'll be soon relaxing and rewarding yourself by the end of it.
If you need the thrills and spills of something that pushes your adrenaline level to full capacity - then Kayaking may well be the perfect activity for you, and this is where you must go!
Although renowned for budget tourists, a cheap destination for western travellers, Nepal over the last few years has been justifiably recognised as a mecca for paddlers. The vast rivers enriched with water resources shows that the country has a huge prospect for water adventures. With some 6,000 big and small rivers, you can experience kayaking in 16 big rivers including Trishuli, Bhotekoshi, Sunkoshi, Karnali and Kali Gandaki, among others. Nepal has also been hosting water-adventure festivals giving locals and foreigners a serious run for their trip.
What is Kayaking?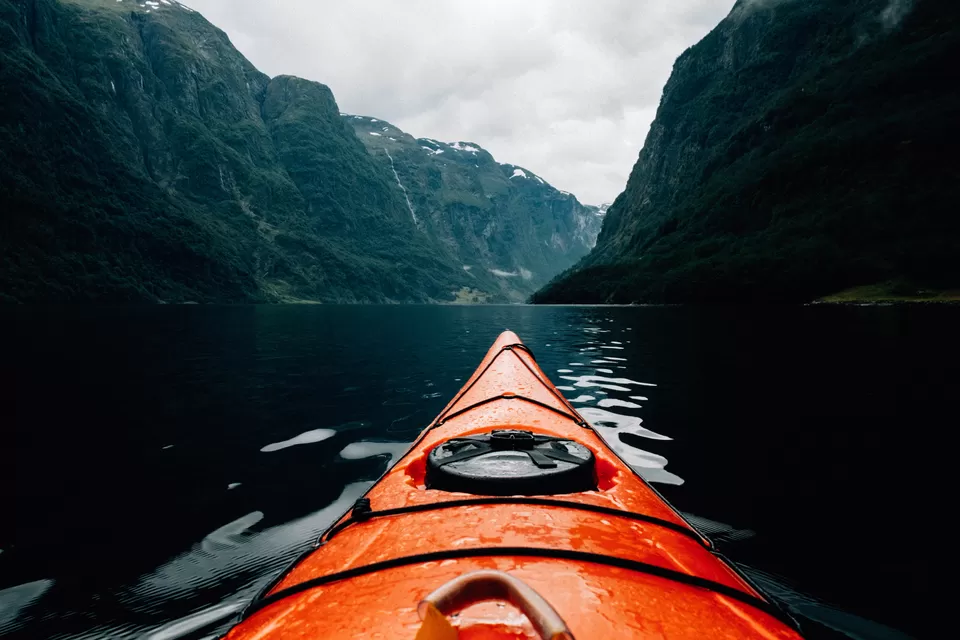 First thing, do not confuse Kayaking with canoeing - if you want to experience this thrill ride (or tranquil journey) on the water! If you are a beginner, Kayaking is a superb sport and is even for those who love a challenge. When choosing to Kayak, you have to sit on a low seat with your legs out in front of you, stretched out within the vessel and use a double bladed oar - which is also an excellent way to keep fit! A wonderful way to explore nature - you can spot different views of the landscape and breathe in some fresh air.
How difficult is it?
Not very! Depending on your level of expertise, confidence, and how comfortable you feel, kayaks are not difficult to use. They can be used pretty much anywhere – rivers, lakes, and the sea are all extremely popular places to go kayaking. Even the infamous white water rafting goes through similar treatment such as kayaking.
When can you do it?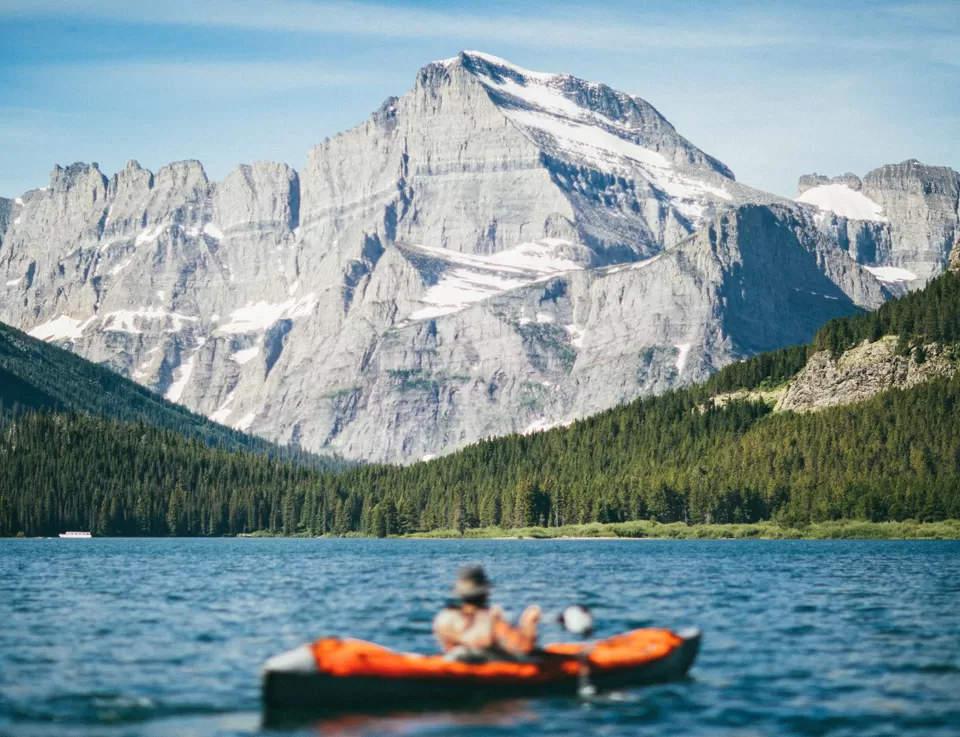 Sept - Dec is the best time if you're thinking to go kayaking. That's when the whitewater for all levels - experts and beginners alike is perfect. Besides, you also get to enjoy the best views of the mountains, the monsoon rains and the weather is warm.
What's the cost of it?
There are many kayaking companies offering quick ways to hire a kayak and enjoy it for as long as you may like it. The approx. cost for a four day Kayaking expedition can cost anywhere between USD $300- $400 (20k - 30k INR) including meals and accommodation.
Want to be a Kayaker? Here's where you can start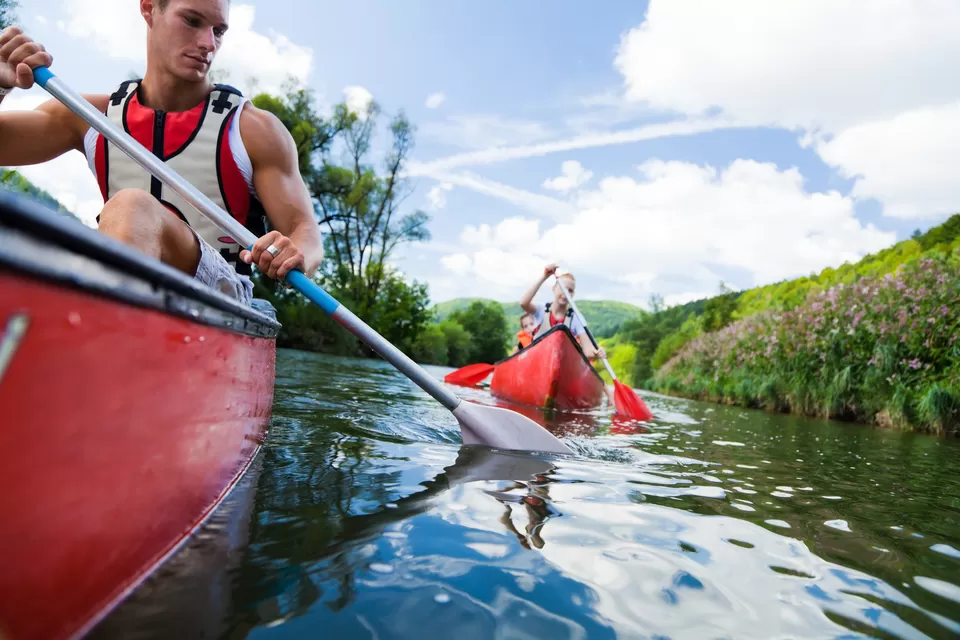 Nepal is an ideal place to kayak and several companies offer learner kayak lessons too. There are over 60 agencies in Nepal and nearly 1,500 guides are involved in this sector. Some of the best companies include:
GRG Adventure Kayaking is run by Nepal's best kayaker. Operates rafting and kayaking trips and can often arrange kayaking tuition as well. They also organise a four-day kayak clinic at a tented camp close to Fishling, near Kuringhat.
Paddle Nepal is another great company that offers several white-water rafting options, beginner kayak clinics combined with canyoning/rafting expeditions. Equator Expeditions and Ultimate Rivers operate clinics on the upper Sun Kosi. The Royal Beach Camp offers two- to seven-day kayak clinics (combined with other water adventure sports such as rafting, canyoning and family-friendly expeditions) from its fixed camp and swimming pool at Kataudi on the Trisuli River.
So, if you love the thrill of water-adventure, then write about your favourite adventure activity on Tripoto and inspire our community of travellers to try it!