Top 5 kayaking destinations in India
Kayaking is an awesome sport that allures all water lovers. You can go kayaking, either on lakes or out in the sea. This exhilarating sport is the best way to travel closely with nature and discover archipelagos. By paddling around the surprising seaweeds, travel around the offshore islands at ease. With the most amazing kayaking destinations in India, it is truly exciting to travel around canopied waterways.
Simply go crazy while kayaking on the backwaters in Kerala. While canoeing through these backwaters, one can experience the ultimate tranquillity and calmness. Still water kayaking assures tons of adventure and allows meeting the locals there. You can visit the coastal areas on kayaks during the day and hire a rental houseboat to stay during the night.
Kayaking on the sea is also available in India at the Andaman and Nicobar islands. Make your trip totally gripping by roving around these islands and catch the sight of absolute marine living. Here, you can make use of the various guided trips operated for both kayaking and scuba diving. This seems to be less exciting than kayaking rapids, but it is certainly the best to see around the sea and the islands.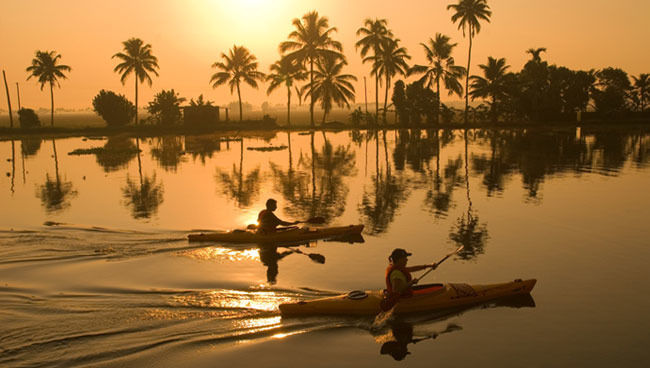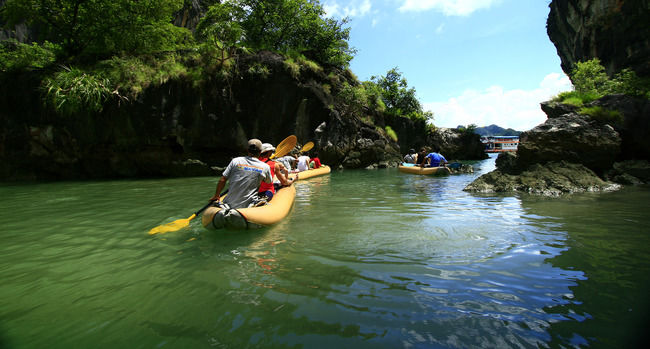 Rishikesh is one among the most famous kayaking places in India. In this destination, you can get the mixed pleasure of both tough and easy rapids. Kayaking all the way from Brahmapuri to Rishikesh, one can go through an adrenaline pumping adventure besides the several ghats on the Ganges.
Canoeing through Kali River, your voyage starts from Pithorgarh in Uttarakhand and goes next to the jungles, natural forests. You can enjoy sightseeing flora and fauna as you deal with the rapids. Just kayak on all grades of rapids ranging from easy ones to the toughest.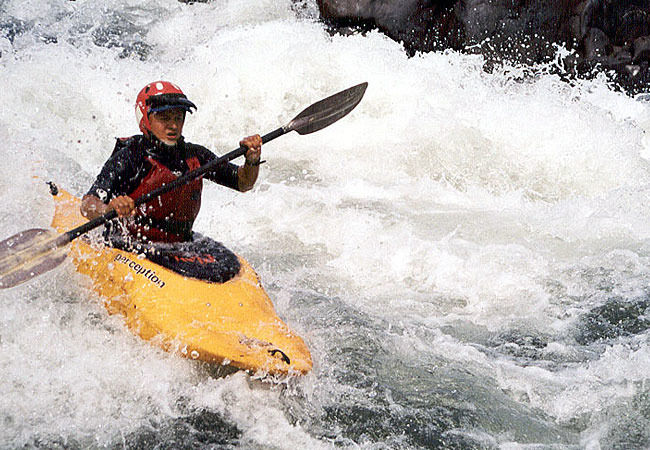 For those who wish for the toughest rapid in India, Brahmaputra is the best destination. There are organized tours that kick off from Tuting in Arunachal Pradesh. This journey promises utmost fun with stopovers and hike trails at different places all through the way. You can meet grade 4 to 6 rapids on this trip and is sure to be the more adventurous one.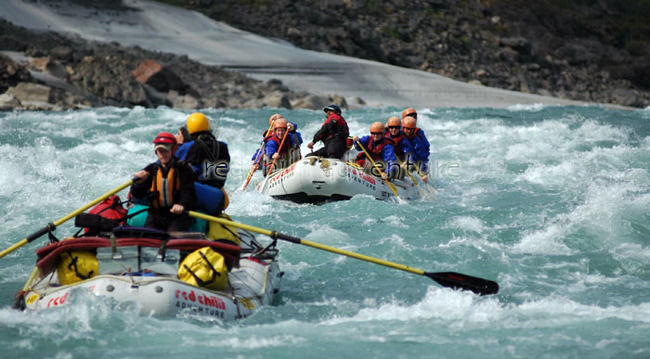 Enjoy your next kayaking vacation by choosing one place from the above list.